Microsoft confirm backwards compatible games on Xbox Series S will use the Xbox One S versions
When the full specs of the Xbox Series S were revealed we noted that "The Series S has less of its speedier RAM (8GB) than the Xbox One X makes available to developers (9GB), and it also runs at 224GB/s compared to the One X's 326GB/s. The implication is that for backward compatibility to Xbox One titles, the Series S would not be able to run games in the One X mode, and would instead step back to original Xbox One resolutions up to 1080p."
That has now been confirmed by Microsoft, the Series S will not run the Xbox One X enhanced versions of games, just the standard Xbox One versions.
Xbox Series S was designed to be the most affordable next generation console and play next generation games at 1440P at 60fps. To deliver the highest quality backwards compatible experience consistent with the developer's original intent, the Xbox Series S runs the Xbox One S version of backward compatible games while applying improved texture filtering, higher and more consistent frame rates, faster load times and Auto HDR.
ut on to the Xbox Series X, where all of the specs match up exactly to the March hardware reveal… except one. The stated GPU Power is now at 12.15TFLOPS instead of 12TFLOPS. That's despite featuring the same 52CU design and having the same 1.825Ghz clock speed as announced way back when. All we can assume is that some kind of refinement of the GPU design on AMD's part has allowed them to eke out just a smidgeon, and almost unnoticeable amount of extra power.
In case you missed them, here are the full specs for the Series S and Series X.
| | | |
| --- | --- | --- |
| | Xbox Series X | Xbox Series S |
| CPU | 8-Core Zen 2 @ 3.8Ghz / 3.6Ghz w/ SMT | 8–Core Zen 2 @ 3.6Ghz / 3.4Ghz w/ SMT |
| GPU | RDNA 2 GPU – 52 CUs @ 1.825 GHz | RDNA 2 – 20 CUs @ 1.565 GHz |
| GPU Power | 12.15 TFLOPS | 4 TFLOPS |
| Memory | 16 GB GDDR6 | 10 GB GDDR6 |
| Memory Bandwidth | 10GB @ 560 GB/s, 6GB @ 336 GB/s | 8GB @ 224 GB/s, 2GB @ 56 GB/s |
| Performance Target | 4K @ 60 FPS, Up to 120 FPS | 1440p @ 60 FPS, Up to 120 FPS |
| Internal Storage | 1 TB PCIe Gen 4 NVME SSD | 512 GB PCIe Gen 4 NVME SSD |
| I/O Throughput | 2.4 GB/s (Raw), 4.8 GB/s (Compressed) | 2.4 GB/s (Raw), 4.8 GB/s (Compressed) |
| Expandable Storage | 1 TB NVME Expansion Card | 1 TB NVME Expansion Card |
| Optical Drive | 4K UHD Blu-Ray Drive | Digital Only |
| Video Output | HDMI 2.1 – Up to 4K at 120Hz, 8K, VRR | HDMI 2.1 – Up to 4K at 120Hz, 8K, VRR |
| Backward Compatibility | Xbox One, Xbox 360, Xbox | Xbox One, Xbox 360, Xbox |
| Availability | 10th November 2020 | 10th November 2020 |
| Price | $499 / £449 / €499 | $299 / £249 / €299 |
Source: Gamespew
---
4 Minutes To The Apocalypse announced, will launch in 2021
You may be mistaken for thinking we'll only have four minutes to the an actual apocalypse given this year, but fear not we're not there. At least not yet. Instead the title of this story is about Atomic Wolf Games' new game 4 Minutes To The Apocalypse, an action RPG that is set to be released in 2021 for PC, PS4, and Xbox One. It is a game set in the wake of a nuclear apocalypse but instead of roaming a wasteland you are stuck on a submarine.
The story of 4 Minutes To The Apocalypse is set on the submarine called Arizona 12. This is not a regular submarine but one of "The Last Day Weapons", one of the main deterrents to stop nuclear exchanges. It was never activated and no one on the submarine knows what is going on above the water. The Arizona 12 does have the power to end the lives of any remaining survivors on Earth, and that is where the player comes in. Your crewmates are not handling the apocalypse well, and some of them may be considering using the Arizona 12 to end absolutely everything.
The main features of 4 Minutes To The Apocalypse include:
Explore the sinister space of the Arizona-12.
Discover the secret behind events that happened on the submarine during the nuclear blast.
Fight with enemies using weapons you're able to find, or even the everyday object surrounding you.
When all else fails, and you have no chance against your opponent in a direct encounter, look for hiding places so as not to get killed.
Try to take control of the submarine and stop the inevitable.
4 Minutes To The Apocalypse has not been announced for the PS5 or the Xbox Series X/S.
Source: Press Release
---
What We Played #467 – Marvel's Avengers, Fuser & Surgeon Simulator 2
Another working week in the bag, and for us at TSA that's meant covering the bonanza of the Xbox Series S leak, confirmation, trailer, pricing, release date, spec comparison, and a little bit of silliness with photoshop.
We've mocked up the Xbox Series X covered in the Xbox Series X box and now we're very, very confused. #XboxSeriesX #InceptionBox pic.twitter.com/PBxq9XEqWU

— TheSixthAxis (@TheSixthAxis) September 11, 2020
And yet, amidst all of that nonsense, we've also managed to find just a smidgeon of time for gaming. I've been playing a little bit of Surgeon Simulator 2 with Miguel and Tom – we're slowly working our way up to a review – dabbled with the single player of Marvel's Avengers, which is pretty decent, and enjoyed my first look at the overhauled endurance racing of Ride 4.
Dom has had a busy week waiting for Madden 21 updates so he can review it in a not-quite-as-broken form, playing Super Bomberman R Online on Stadia, and previewing the exciting Fuser from Harmonix and co-op dino shooter Second Extinction.
It's been a return to Monster Hunter World: Iceborne for Nic, as he hopes to hunt all the monsters someday, while Jim has been keeping up with Avengers since launch – "It's still fun if very repetitive" – and got back into Final Fantasy VI with a fresh play on iOS.
Aran has been plugging away at Final Fantasy VII Remake, getting up to Chapter 9 so far and thoroughly enjoying it, while Steve is clearing the Wolfenstein II DLC so he can reclaim the space on his hard drive.
Steve has also been playing more BPM for review. It's "the most ridiculously difficult game I have ever played. In about 70 runs I have beaten the first level four times, and the second once (and that was only when playing with the rhythm mechanic switched off, defeating the point of the game really)."
Jason has been playing more Rocket League, more Heroes of Hammerwatch, and swearing up a storm while playing Golf With Your Friends Soon-to-be-Enemies.
And a trio of reviews have been on Ade's plate, who thoroughly enjoyed the inventiveness of beat 'em up Shing!, the bewitching Metroidvania Minoria, and Tamarin, "a game about a cute fluffy little uzi totting monkey."
Tuffcub has played Destiny 2.
Now then, what haveyou been playing the last week?
---
Honestly, you wait decades for a little innovation in the side-scrolling beat 'em up genre, desperately playing countless duff 'em ups in the pursuit of something, anything, that's new, and then one game comes along with more innovation in its short run-time than the rest combined. Shing! may have its issues, but a lack of fresh ideas certainly isn't one of them.
A horde of Yokai have stolen the ultimate McGuffin, 'The Starseed', and its up to a trio of Ninjas and one Highland warrior to get it back. That's pretty much all the plot you need, and it's also the only excuse Shing! requires to send up to four players, over local co-op or online, on a violent mission from A to B. As you inventively hack apart every demon you find on your way, Shing! plays exactly as you'd expect a side-scrolling brawler to then, apart from the small matter of its control scheme.
This is the marmite moment. Pass this test and find the proverbial marmite slathered toast a tasty treat and you'll have a lot of fun with Shing! Spit the gloopy yeast extract all over the floor in disgust, and you'll probably bounce right off Shing!, never to return. What's with all the marmite analogies and what the heck am I talking about you ask?
Well, where the attack combos in most brawlers are triggered through an increasingly complex string of button presses, usually revolving around linking together normal and strong strikes. In Shing! every single attack is activated with a flick, nudge or rotation of the analogue stick.
Assess your reaction right now. Does the thought of controlling your attacks with an analogue stick intrigue or revile you? Going into Shing!, I was also doubtful that the approach would work, but to my surprise, the control scheme worked – it worked really well. I've always struggled to grasp long combinations of button prompts – Marvel VS Capcom was a direct cause of many stress dreams for me – but Shing! neatly sidesteps all of these issues with a much more intuitive approach.
Flick the stick in an upward diagonal and your fighter responds in kind, slicing at the head of her demonic foe. It makes complete logical sense and avoids the confusion caused by more abstract controls. Soon I was combining lengthy combos with barely any playtime at all. My fighter launching a quintet of enemies into the air, slicing and dicing for added air-time, before dashing behind the next bunch of baddies and following up with strikes from behind. It was awesome.
The issue with giving the player such immediate power is ensuring there's a satisfying level of challenge to be had. Fear not, because Shing! manages this and them some – this can be a hard game. Whilst the visual design of the enemies is uninspired, their attacks are anything but. Each foe you face has several specials designed to knock you out of a combo string. Different combinations of these enemies can offer significant challenge, as you have to skilfully asses the situation to best aim and time your attacks and avoid being countered. It's a satisfying gameplay loop, one that is lifted immeasurably when three pals join you to experience the cathartic chaos as a unit.
Of course, like with any walk and punch-athon, there's a point where repetition can set in and this is where developers Mass Creation have really put their thinking caps on to keep things fresh. First off, this is a funny game. Genuinely laugh-out-loud chucklesome. Sure, some of the jokes can come off a little childish, but they are delivered with such energy and enthusiasm by the talented voice over cast that you can't help but let down your adult sensibilities and giggle along. The tragic fate of Bob the temp was a highlight. Then there's the dialogue moments where the characters just sit and have a chat. These tea-breaks provide an opportunity to get to know the cast of characters. Bichiko, Tetsuo, Aiko and Wilhelm stopped being visual parodies of Mai Shiranui, Strider, Ayane and generic Viking and became more rounded personalities. I became rather attached to this cast of loveable reprobates and their banter over the course of the game. At any point in the game you can switch to a different character, ensuring you can freshen things up for yourself with a brand-new move set on the fly.
Boss fights get a degree of innovation too. Rather than just being a straight-up smackdown to slowly, imperceptibly, bring down a big bad's health bar, most boss fights inject a spot of most welcome puzzle solving. One example of this that avoids major spoilers is the minion gobbling first boss – who just so happens to be virtually indestructible. Until you discover that a beam of light can be reflected back into his eyes, blinding him so that he eats a bomb demon and is damaged from the inside out. It's a neat idea and serves to break up the hack and slash, forcing players to adopt a more considered approach. Sure, there's a few bosses that resort to the player just having to wail away on them but there's some real treats of a boss fight to be discovered too.
So, where does Shing! go a little awry? Visually the game is a tad indistinct, the 2.5D aesthetic giving everything a mundane look in stark contrast to the sharp anime seen in the opening cinematic. There's also some numerous and lengthy load screens to sit through. Are these really necessary? Especially when they incessantly pop-up to slow the pace down of otherwise bite-sized action sequences. Hopefully this is something that can be fixed in future patches.
Then there's the objectification of the female characters, which, let's face it, is unnecessary and embarrassing for all involved. Why is Bichiko wearing a thong and bikini into battle and why is every woman in the game terrified of trousers? It's 2020, we don't need or want this. Or lets have some fun and put the male cast and all the yokai in thongs too, I reckon Wilhelm would rock this look.
---
Anda Seat Fnatic Edition Gaming Chair Review
Gaming is a tough gig. You and I both know it. The stamina required to look, unblinkingly at a hi-res monitor for multiple hours, pressing buttons, pulling triggers and moving analogue sticks with split-second efficiency is far beyond most modern athletes, while the acumen required to instinctively know every route, every tactic and every possible outcome for an encounter is the kind of thing military strategists work their whole lives to attain.
Given that it's clearly the hardest hobby, you need to look after yourself, and the folks over at Anda Seat have crafted a gaming chair in collaboration with Fnatic that's going to keep your posterior performance, and your posture, in peak condition.
Gaming chairs are heavy. It's always something of a surprise when they arrive and the box has caused the courier to have some kind of lumbar region episode. The benefit of that is that you can be certain that the components Anda Seat have used are going to be strong and robust, and once you start putting the thing together there'll be no doubt in your mind that it's going to be able to take a serious amount of parking, sitting, or taking the weight off.
Before you can get to the sitting part, you are going to have to put it together. Anda Seat have included everything you need in the box, including tools, so there's no need to go searching around for your toolbox or that Philips screwdriver that lives at the bottom of the draw in your kitchen.
It is entirely possible to put it together by yourself – I did – but connecting the backrest to the base of the seat is difficult without someone else to help. A bit of brute force might also be needed to get the caster wheels onto the five-star base, and you're then going to have to lift the chair portion up onto the wheels too. Once you've secured it all together though, the remainder, including the covers that hide all of the mechanisms, are simple and easy to attach. That second person might speed things along a touch, but it's all a relatively straightforward process that's going to result in a fully functioning, exceptionally cool-looking gaming chair.
The Anda Seat Fnatic Gaming Chair wears its gamer credentials all over in a style that's likely to be marmite to some. Personally I think it looks fantastic, with bold and bright looks and credible styling that match up perfectly with Fnatic's eSports outlook. There's Anda Seat and Fnatic logos all over the place as well, to prevent anyone watching your latest Twitch stream from being in any doubt where your chair came from.
It's got a deep, chunky backrest that has a huge black Fnatic logo embossed onto the back, while a smaller Anda Seat logo is stitched into the headrest. There's also two open sockets built into the backrest, aping the look of a racing car bucket seat, though they also perform a function as strapping for some of the chair's optional cushioning runs through them.
You'll want to be using that additional cushioning from day one; the lumbar support alone has to be one of the most comfortable additions I've come across in a gaming chair. When it's combined with the memory foam head pillow, you'll feel perfectly supported throughout you time in the chair.
Where some other manufacturer's pillows and cushions aren't held on in a particularly clear, obvious, or useful way, the offerings here fit perfectly into the curvature of the chair, while the thick elastic straps and chunky clasps are built to last. They do have the effect of making the chair look a little like it's wearing a pair of braces from the back, but I actually kind of like that.
The seat itself is well foamed and sprung, with huge, thick foam cushioning for you to perch upon, and it's no word of a lie to say it's the comfiest gaming chair I've had the opportunity to sit in. If you also find yourself needing a short snooze, it reclines to a frankly ridiculous, near-horizontal, position, while somehow staying resolutely upright.
The only mild disappointment with the Anda Seat Fnatic Edition Gaming Chair is that they've not used real leather, opting instead for premium PVC leather like you'd find in a BMW's interior. The advantage is that it'll have kept the cost down – it still has an RRP of £399.99 – it's easy to clean, and it's liable to be plenty durable in the long term.
In terms of control options Anda Seat have covered every possible base. From 4D armrests – that's armrests that go up and down, forward and back, left and right, and rotate on a central axis – to hydraulic height adjustment and variable reclining angles, you will be able to find a position and height that's just right for you.
---
Microsoft Flight Simulator patch 2 coming soon, here is a preview of what to expect
Asobo Studio has announced that patch 2 for Microsoft Flight Simulator is in its final stages of preparation, and it should be available within the next 10 days. While the studio has not released full patch notes yet, it has released a preview set stating what changes there will be. Asobo has confirmed there will be updates to the aircraft, the aerodynamics, the user interface, and animations among other changes. Asobo also confirmed it is working on its video series with an update on that expected next week. The world will be changes a bit too, and there will be new additions to the market. You can check out the patch 2 preview notes below.
PATCH #2 HIGHLIGHTS (full patch notes will be released with the patch)
Performance improvements
ATC updates
UI updates
Aerodynamic updates
Aircraft updates
Cockpit visuals and animation updates
General aviation system updates
General aviation avionic updated
Airliner system updates
Airliner avionic updates
Live Weather updates – (e.g. 225/3kt wind fixed, persistency fixed, etc.)
Upgraded multiplayer servers
Marketplace updates
Content Manager updates
Localization updates
Accessibility updates
Camera updates
Bush Trip updates (e.g. completion trigger fixed/Completionist achievement fixed)
World updates
In our early review impressions, Stefan wrote:
Microsoft Flight Simulator is remarkable. A recreation of the entire world that you can explore at your leisure, whether you want to put on a faux-airliner captain's hat and take on some intercontinental flights, or just hop in a prop plane while wearing your pyjamas. As you will have seen over the last year or so, it can look absolutely stunning.
You can read the full article here.
Source: Asobo
---
The Division 2 Title Update 11 detailed, and cross generation play confirmed
Ubisoft has confirmed details of The Division 2's next two title updates, those being 11 and 12. The company has more details to share about title update 11 confirming that it will release on September 22nd. When it launches Season 3 will begin adding missions to hunt down the BTSU leader, new events to take part in, new weapons to use, and new gear to equip. Alongside the new mission a new PVE mode is being added, and that is called The Summit. In The Summit, players will fight up 100 floors of a building encountering all the factions found in The Division 2. It will be accessible to everyone who has reached level 40, and completed Warlords of New York.
Title update 11 will also add appearance mods giving even more customisation options for character gear. The new gear and weapons that will be added include Belstone Armory & Hunter's Fury brand sets, the Backfire Exotic Submachine Gun and the Memento Exotic Backpack. Hazard protection will also be buffed along with other balances and bug fixes being implemented.
Title update 12 is where some of the big announcements lie though. That will be the start of season 4 and in that season players will be hunting down Faye Lau. A release date for title update 12 is yet to be confirmed. One of the big announcements is that The Division 2 will support cross generational play. That means The Division 2 players on PS4 will be able to play with those on PS5, and the same will go for those on Xbox One and the Xbox Series X/S consoles. The Division 2 will be playable on PS5 and Xbox Series X/S as a backwards compatible title.
Finally, Ubisoft also announced the Limited Special Event called Codename: Nightmare. Players will be working their way through Kenly College this winter, but details on what the event will entail is yet to be confirmed.
Source: Ubisoft
---
Chronos: Before The Ashes announced with odd trailer, releases in December
THQ Nordic and Gunfire Games have announced Chronos: Before The Ashes, a prequel to Remnant: From The Ashes. The main heroes's journey takes him into a labyrinth filled with monsters to fight to save his home, but there is a twist. Everytime a player dies they age by one year so the more the character is killed the harder the game may get as they get older, meaning they could lose skill or find it more challenging to fight. The announcement trailer is a little odd though, with some gameplay shown. Have a watch and you might get the trailer, but we didn't.
Here are the main features for Chronos: Before The Ashes:
Adventure RPG – Refreshing combination of Adventure Game elements and RPG mechanics.
Deep Combat – A variety of weapons, abilities, and powers are available to the player in the pursuit of their quest.
Unique Aging Mechanic – Every time the player dies they age one year. Players must adapt to their advancing age as they progress throughout the game. You will begin your adventure young, nimble, and quick, and end your time in the game wise and more attuned to magic.
Remnant: From The Ashes was recently given away on the Epic Games Store. Chronos: Before The Ashes will be released on December 1st for PS4, Xbox One, PC, Stadia, and Switch.
Source: Press Release
---
GameStop confirms it will be closing over 400 stores this year, more will follow next year
The physical retail industry is struggling and has been for some time now. Shops were already weathering storms of increased internet shopping, and increased expenses before COVID-19 hit and shuttered thousands as countries went into lockdown. One of those companies that is struggling is GameStop, and the company is having to make more cuts. Earlier this year, GameStop announced it would be closing over 300 stores but with what has happened that number is going to rise to between 400 and 450 stores worldwide. There has also been confirmation more stores will close next year.
GameStop had tried to defy lockdown regulations earlier this year in a bid to keep trading, with the company marketing itself as an essential retail space. That went as well as you may imagine with local governments enforcing closures of the stores. Following all of this, CEO George Sherman took a 50% pay cut, while Chief Financial Officer Jim Bell took a 30% cut. Other staff were also impacted by wage cuts and inventory purchases dropped. The company was also trying to reach agreements with landlords over missed rental payments due to the pandemic.
While Gamestop saw sales rise online by 800% over the last few months that still only made up for 20% of the company's total sales, and performance overall is down by almost 13% compared to last year. Last year, the company was already struggling and had shuttered stores already around the world. It is difficult to see how GameStop will survive long term even with a new generation of consoles on the horizon. Both Microsoft and Sony are pushing digital sales with their digital only options with the discless PS5 and Xbox Series S, which will further dampen physical sales including the second-hand market for the next generation.
Source: CNN
---
Control: Ultimate Edition was temporarily shown as being owned by Digital Deluxe owners on PS4
505 Games made a bit of a stink when they announced Control: Ultimate Edition and that this version of the game would be the only one to have an upgrade path from PS4 and Xbox One to PS5 and Xbox Series X | S.
However, over the weekend, a number of users discovered that the PlayStation Store was showing the Ultimate Edition, despite only having purchased the Digital Deluxe Edition. This has been rectified since, but it's obviously thrown a bit of fuel on the smouldering embers of discontent about this.
Resetera user Hitokiri03 was the first to spot this:
So….Control Ultimate Edition just came out on PSN and it says that I own it.

I bought the Deluxe Edition but I wonder if you had the game + the season pass automatically you own the ultimate edition like most games on PSN.

Did they change their mind or they forgot to tell Sony about their plans?

Can someone verify this on Xbox too?
This was then backed up by several other users, until the store page was modified in some way to separate Control: Ultimate Edition from the Digital Deluxe Edition. It's likely that the store page was simply configured incorrectly.
Over on the Xbox Microsoft Store, here's what the store page lists shows:
As you can see, 'Control – Xbox Series X' is simply a part of a bundle on the store, similar to how other bundles will show the game, DLC and other entitlements.
This does renews the questions over 505 Games' half-hearted explanation of the Ultimate Edition:
We spent several months exploring all of our launch options for Control Ultimate Edition and no decision was taken lightly. While it is challenging bringing any game to next gen platforms, we quickly realised it was even more difficult to upgrade our current user base to next gen with full parity across platforms with our year-old game.

Every avenue we pursued, there was some form of blocker and those blockers meant that at least one group of players ended up being left out of the upgrade for various reasons. As of today, we can't offer an upgrade to everyone, and leaving any one group out feels unfair. We understand that is not what you want to hear.
It was believed that this was down to Microsoft's insistence to developers and publishers that upgrades to the next-generation not come in the form of paid DLC, however, a number of other games have seemingly found a way around this. NBA 2K21 is being sold in a special cross-gen edition, and Call of Duty: Black Ops Cold War has both standard and cross-gen editions. In COD's case, those purchasing the standard edition on both PS4 and Xbox One will be able to upgrade to the cross-gen edition for $10.
It's clear at this point that it's a business decision and that there is some kind of workaround available to publishers to skirt past Microsoft's restriction. However, it might not be as simple as blaming 505 Games. There will be some additional work required from Remedy to add the enhanced graphics options and optimise for the new consoles, and that does come with an associated cost. Wanting to charge for that is not unreasonable, even if it is nicer for consumers.
The difficulty could be that there's no equivalent path from the standard or digital deluxe bundle on to the Ultimate Edition, as there is with Black Ops Cold War. There you are simply making up the difference in price between Standard and Cross-Gen versions. On the PS Store, the Ultimate Edition is priced at £32, while the Standard Edition is still on sale for £49.99 and DLC Season Pass for £19.99. If the Standard Edition were to drop to £20, for example, then it might be possible.
Either way, this has just been a store slip up and 505's stance has seemingly not changed on offering next-gen upgrades to prior purchasers, free or otherwise.
Source: Resetera
---
Handhelds have always proved a perfect home for tactical games. The combination of a more thoughtful, slower pace, and set mission structure, makes them ideal for the player on the go, able to dip in and dip out as they see fit. Similarly a roguelite cycle works wonders as well. Stick them together and you're onto a real winner in the handheld space. As if by magic, Focus Home Interactive has brought it's uber-stylish tactical roguelite Othercide to Nintendo's hybrid Switch, all set to give you the best of both worlds, with tactics at home and on the go. After we reviewed Othercide at launch on those chunkier consoles, we just had to know how the Switch version was going to turn out. As it happens, pretty well.
Othercide is amongst the most compelling games I've played this year purely in terms of aesthetics. Boasting a largely black and white visual style with bold red highlights, it immediately evokes memories of Frank Miller's Sin City, or perhaps Mike Mignola's Hellboy. It is undeniably memorable, attractive and just plain cool. Most games would kill for the incredible level of art design that Othercide wears so effortlessly.
The colour palette isn't the only reason to check into Othercide. The game's Gothic-horror creature designs are delightfully macabre, with shocking and utterly lethal results to going anywhere near them. They're recreated with care and attention by their character icons when you move over them, but in the Switch version you are relying more on them to paint a true picture of what you're fighting over the character models themselves.

Beginning in the Age of Shattering in 1897, you initially encounter Mother, fighting against The Other in an attempt to prevent them from destroying The Veil. It's an evocative, if somewhat unclear narrative setup, and Othercide is the kind of game that will play its narrative hand close to its naked, broken, terrifyingly bony chest.
The key aspect is that you ostensibly take on the role of Mother, and through your blood you raise Daughters to send into battle against The Other. These myriad clones of yourself fit into a number of sub-classes, from defensive specialists through to their long-range siblings, and the more time they spend in battle, the more their strength and ability will grow.
Unfortunately, Othercide has plans on keeping you unsettled throughout, not least by being as hard as nails, but also because it wants you to fail. Failure is built into the very fabric of Othercide's gameplay loop, and your Daughters are going to die. The game autosaves too, so there's no going back, no classic Fire Emblem trick of resetting your console to undo a stupid mistake; once you've made your move you're done.
However, death isn't the end, and even losing every single one of your heroes merely leads to you starting over again, ready to give it another try. This is where the roguelite swing comes into play, and Othercide is fortunate enough that you'll want to keep grinding away at its gothic-charms over and over again.
The move to the Switch has had some clear visual compromises, but they do little to reduce the game's overall aesthetic qualities. Cutscenes look clear and relatively crisp, but moving in closer to the character and enemy models during tactical play shows a roughness that wasn't present in the Xbox One X version we originally reviewed. That's fairly typical considering the relative power of the two consoles, but there's seemingly little to no anti-aliasing at work to round off those rougher edges.
There's considerably less detail overall to the characters and enemy models as well, doubly so when playing in handheld mode, which is disappointing coming from the other console versions. The visual design is one of the game's highlights, and the black and white imagery needs that distinctiveness to be truly effective. You definitely still get the sense of foreboding and evil that they represent, but it's indistinct and fuzzy, while various visual effects like rain and character transparencies are much more simplistic.
All the compromises mean that Othercide feels well optimised well for Nintendo Switch, with no signs of slowdown or judder, and when playing in handheld mode the UI has been suitably sized to make sure you're not going to be squinting at your console all day. It just doesn't hit the same highs as its more powerful brethren.
None of that diminishes the effectiveness of the game's central draw, which is the tactical combat and roguelite loop which you'll readily find yourself drawn into. Nor does it take away from the game's incredible audio design, with its chugging guitars, abrasive tones and vocal chants raising the atmosphere to unprecedented levels.
---
Conan Exiles: Isle of Siptah expansion adds new map, out next week
Funcom have announced a new major expansion for Conan Exiles and it's due to launch in just a few days.
Conan Exiles: Isle of Siptah will be available to PC players of the fantasy survival game from September 15th and is priced at $19.99. Funcom have confirmed that the DLC will be making its way to consoles, though PlayStation 4 and Xbox One will have to wait until 2021.
Isle of Siptah is aimed primarily at Conan veterans, introducing an entirely new map as well as new materials, mounts, and activities:
Isle of Siptah is a massive expansion to the open world survival game Conan Exiles, featuring a vast new island to explore, huge and vile new creatures to slay, new building sets and a whole new gameplay cycle. Fight the elder races in new underground dungeons. Defeat demonic monstrosities that spawn from a storm of pure chaos. Dominate the surge to secure the island's only supply of thralls.
You arrive at the island shipwrecked and alone. With nothing but the scraps on your back, you craft the tools you need to survive. At first a simple camp and some crude stone tools, with time a fortress and brutal greatswords made from hardened steel or obsidian.
Your eyes are drawn towards the center of the island, where a dark tower looms above the landscape. The violent storm that swirls around it seems to gather strength and unspeakable horrors stalk within. But your most dangerous foe may be the other survivors on the island, as resources are scarce and the fight for survival is savage and brutal.
Key Features
New Map: Isle of Siptah – Start a fresh, new experience on the massive Isle of Siptah. Explore sun-drenched beaches strewn with shipwrecks, dense and tall Redwood forests, broad valleys dotted with ancient Acheronian ruins, the remains of a Stygian colony, and the foreboding Tower of Siptah at the island's center.
New Dungeon Type: Vaults – Uncover long-forgotten vaults holding the remnants of elder races from a distant past. Discover hidden halls, solve ancient puzzles, and slay the fiends and demons within. Loot valuable treasures and harness the power of the sigils of the elder races.
New Feature: Maelstrom – A massive storm swirls around the dark tower at the center of the island. Powered by sinister magic, it spawns horrifying monsters from the outer void, attacking anyone who dares to venture or build within. Defeat these horrors to get your hands on a brand new and important resource.
New Feature: Surges of Sorcery – Powerful surges of forbidden magic, granted by the elder god of Nyarlathotep, shoot forth from the Tower of Siptah. Humans and creatures appear in their wake, mysteriously teleported from the outside world. Move quick to capture them or be left in the dust as other players build their army.
New Rhino Mount, Building Sets, and More – Charge into battle and slay your enemies from atop the ferocious rhino mount. Construct a small home or a vast city using two new building sets: the waterlogged remains of shipwrecks or the ancient and majestic stormglass. Find and equip powerful items, including new armor sets.
We reviewed Conan Exiles when it launched back in 2018. While we enjoyed some of its more interesting survival game concepts, technical issues and clunky combat held it back from greatness, scoring a 6/10.
Source: Press Release
---
Ride 4 Preview – Capturing the magic of two-wheeled endurance racing
Milestone are by far and away best known for their licensed properties. The MotoGPs, the MXGP and Supercross series, but they're also building a motorbike franchise off their own volition. Ride 4 is the next step in the evolution of their broadest of bike series.
It's absolutely fair to call this an evolution, but it also brings a number of meaningful new additions. The game builds off Milestone's expanding experience with Unreal Engine 4, where Ride 3 was amongst their first crop of games on the engine, they've pushed the boat bike out with lighting and weather, and it features the latest evolution of Milestone's Neural AI, A.N.N.A..
That leads to some interesting new changes for the career mode. It's given more of a structure, with players working through a trio of continental leagues, sprinkled with other events, but all leading up to a choice, a point at which you need to specialise. Will you pursue glory in the fictional World Superbike League, or take on the contrasting challenge of the World Endurance League? You can only do one.
You might actually want to pick the Endurance League, because it comes alongside a major improvement to how Ride represents endurance races. The game now features tyre wear, fuel consumption and pit stops to refresh your bike for another stint. That's such an important part of endurance racing, and goes hand in hand with races now being based of time – from 20 minutes, up to 24 hours – instead of the number of laps, and fully dynamic weather and lighting that can shift from day to night and back again. Even if you come in dead last and that race only lasted 20 minutes, that can feel like a particular achievement for certain caliber of players.
This is also where the upgrades to A.N.N.A. matter. For Milestone's MotoGP series, all of the riders on track are racing bikes of a similar class, and there's no in-race refuelling to worry about. For Ride 4 as a whole, A.N.N.A. has had to learn each of the tracks while racing every different speed and category of bike in the game, but on top of that, has learnt how to handle different race strategies, adapt to the different conditions that the game can throw up.
Over 16 million hours of racing has been completed by the neural AI in the process of doing this. Admittedly, a meaninglessly big number, but shows Milestone's commitment to the project. Even so, in our preview build, we did spot a few mindless crashes between the AI racers, which maybe haven't quite grasped how to handle big speed differentials just yet. Thankfully the flying riders from these crashes (which were far outnumbered by my own crashes, it must be said) don't actually harm anyone.
Now, some full disclosure: I've come to accept that I'm pretty bad at motorbike racing games. Or at least, the length of time between playing a two-wheeled racer strips away the thinly veiled understanding of how to brake front and rear, when to lean in to turn through a corner and hit the apex, and generally be competitive. I can get there, but it always takes me a long, long time to get up to speed compared to your average racer… with cars. So for my time with Ride 4, I mainly focussed on soaking in the sights and sounds, trying to appreciate the different types of bikes you can, well, ride.
The range of bikes on offer here is truly fantastic, and it's clear that there's a real passion for capturing each and every bike in as much detail as possible. 97% of the bikes are now built from manufacturer CAD files or 3D scans, while improvements to their materials library should make everything looks as authentic as possible. Milestone tout over four times the detail for bikes compared to Ride 3. It ranges from classic bikes from the 60s, like the 1966 Honda RC181 (Hailwood), through to more modern bikes like the 2015 Yamaha YZF-R6 or a nice 2019 Harley Livewire. It's genuinely interesting to me, as someone not terribly familiar with motorbikes, to see just how much the form of these machines has evolved over the last 50 years, becoming sleeker, more angular and stylised. I particularly love all the bikes with a single off-centre headlight. They look very cool.
It's clear that Ride 4 aspires to be the Gran Turismo of racing in how you're given a (skippable) glammed-up cutscene panning across various angles of a bike as you buy it. Bikes that aren't bought in race trim can then be taken and customised, with an extensive range of upgrades and expanded livery editors. There will be a helmet livery editor for the first time in a Ride game, and a suit editor for the first time in a Milestone game, both joining the bike livery editor and tapping into a system to share them online.
The latest evolution of the Ride series shows that Milestone are in this for the long haul. There's a conceptual step forward here that adds something new and engaging to the series. Capturing more sides of motorbike racing with a truer representation of endurance racing that goes hand in hand with dynamic lighting, weather, and plenty other elements within the game. Really there's just something magical about starting a race, seeing the sun dip below the horizon, persevering through the hours of darkness and being greeted by the dawn and the final sprint to the finish.
---
Ride 4 is out for PS4, Xbox One and PC on 8th October, with a PS5 and Xbox Series X | S release following on 21st January 2021. There will be free upgrades to next-gen, with blanket Smart Delivery cross-gen ownership on Xbox, but a limited-time upgrade window on PS5 until 30th April 2021.
---
Marvel's Avengers weekly War Table update has landed, marketplace and modifiers updated
Like other online service games Marvels Avengers has a weekly reset which changes modifers on missions and what you can spend your hard cash on. Here's the latest update for Thursday 9th October.
Priority Missions have modifiers that will challenge even the toughest Super Hero. Your first weekly completion of these missions earns you unique gear you won't find anywhere else.

Global Presence (Low Power Level)

Modifiers:

Blizzard: Ice hazards are added to the environment. Cryo damage from enemies and the environment are increased.
Capacitor: Shock damage from players is increased.
Famine: Enemies do not drop Regen Packs when defeated.

Guaranteed Reward: Polychoron, Hero-Specific Gear

Rocket's Red Glare (High Power Level)

Modifiers:

Famine: Enemies do not drop Regen Packs when defeated.
Pressure: No automatic recovery of Willpower when critically injured.
Clash: Melee damage from any source is greatly increased.
Capacitor: Shock damage from players is increased.

Guaranteed Reward: Epic Gear

Priority HARM Challenges have additional modifiers and reward comics that increase your collection and boost your stats.

Weekly First Completion Reward: 1962's Incredible Hulk #105 (0.5% Status Resistance rate)

Low Power Level Challenge

Modifiers:

Helix: Gamma damage from players is increased.
Maelstrom: All heroics charge at a significantly increased rate. Entering critical health drains all Heroic energy.

High Power Level Challenge

Modifiers:

Famine: Enemies do not drop Regen Packs when defeated.
Clash: Melee damage from any source is greatly increased.
Helix: Gamma damage from players is increased.

MODIFIER PRO-TIPS

Modifiers are game changers! Check out some pro-tips from our team that will help you prepare for this week's challenges!

Blizzard: Equip any gear that provides Cryo resistance and pay careful attention to Cryo hazards in the environment whenever Blizzard is the modifier in play. Cryo enemies are also especially lethal so make sure to prioritize taking them out first to ensure you won't be frozen mid fight.
Famine: Focusing on Takedowns and careful usage of the regenerative nanite containers are key to survivability when Famine is active.
Pressure: Recovering Willpower by any means necessary is key when Pressure is active. Utilize Takedowns, regenerative nanite containers, and skills that boost the chance of enemies dropping Regen Packs to ensure that sustaining critical injuries isn't always a recipe for a quick defeat.
Clash: When Clash is active make sure to player a Hero who has strong melee abilities and equip gear high in the Might attribute. Don't forget, enemies also inflict greater melee damage so watch out for combatants who try to get in close!
Capacitor: Thor's already impressive pedigree is exacerbated when Capacitor turns up the lethality of his lightning-infused attacks. Make use of his intrinsic Odinforce ability to lay waste to foes in a manner worthy of his heritage. If Thor isn't your Hero of choice, make sure to equip gear with Shock perks or use other Heroes—like Black Widow—who also have Shock-inducing attacks in their arsenal.
Helix: When Helix is active Hulk becomes a force to be reckoned with. Leverage his intrinsic Rage ability and any of his gamma-infused attacks to dominate the battlefield. Don't like playing Hulk? Make sure to equip gear that inflicts Gamma damage and has high Intensity to help trigger the Gamma status effect.
Maelstrom: Keeping Willpower high and utilizing Heroics soon after they're ready is key to maximizing the benefits of the Maelstrom modifier. Focusing on gear that boosts the Resolve or Valor stats are also effective strategies.

MARKETPLACE UPDATE

The Marketplace has been updated with some great new content, including Hulk's Legendary "Tea Time" Emote, Captain America's Epic "Falling with Style" Takedown, and Iron Man's very photogenic Epic "Chroma Lux" suit.

The Marketplace is a place for us to feature purchasable cosmetics in the form of Outfits, Emotes, Takedowns, and Nameplates. The Marketplace's Uncommon, Rare, Epic, and Legendary items rotate weekly, and can be purchased with Credits.
They also say the next patch, 1.30 "will be our largest yet and will resolve bad states for bugs fixed in 1.2.5, as well as address hundreds of smaller quality of life issues."
Source: Square Enix
---
Riders Republic is the next game from the makers of Steep, coming out February 2021
Steep developer Ubisoft Annecy have taken the wraps off a new extreme sports extravaganza: Rides Republic. The game will be out for PS5, PS4, Xbox Series X | S, Xbox One, PC and Stadia on 25th February 2021.
The game is all about creating a huge free roam world for you to play around in, mashing together iconic American national parks including Bryce Canyon, Yosemite Valley, Sequoia Park, Zion, Canyonlands, Mammoth Mountain and Grand Teton.
You'll be able to take on a number of different modes of transport, from wingsuit-gliding, to snowboarding on the peaks, dirt biking through the canyons, and more. That will all be wrapped up in downhill races, team competitions online, or simply massive 50-player PvP races.
The game will be built around a number of online modes, though co-op and solo play are there in addition to the large-scale head to head mode. These include:
Competitive races and trick challenges: playable in PvP / Co-op / Solo
Mass Starts: frantic 50+ player races where nothing is off limits(1)
Community Jams: Wild 50+ player events which randomly pop up on the map(1)
Multiplayer arenas: 6×6 team PvP matchups
Online Cups: for the very best only, make your way up the leaderboard
On next-gen platforms, the PlayStation 5 and Xbox Series X | S, the game will run at 60FPS while simultaneously displaying 50 players on screen. It's not clear if that benefit will also be shared with the Google Stadia version of the game, but you'd have to hope so!
Looking back at Ubisoft Annecy's 2016 game Steep, Jim gave the game a respectable 7/10 before Ubisoft Annecy threw more and more content into the game over the following years. Our Steep review said:
"The game works best in how it empowers you to toggle between idle exploration and obsessive score chasing whenever it suits you. However, as time drags on, if that drive to make headway begins to wane, there's little else to keep players hooked. Then, of course, there's the ridiculous online-only policy that is bound to frustrate, adding a completely expendable layer to the year's best winter sports game."
Winter sports, no more, but Riders Republic looks like it will build on a lot of lot they learnt from that game.
---
Scott Pilgrim vs. The World Complete Edition brings the classic brawler back this Christmas
Scott Pilgrim is back from the voids of being "delisted". Scott Pilgrim vs. The World: The Game Complete Edition revives the classic brawler for PlayStation 4, Xbox One, Nintendo Switch, Stadia and PC later this year.
The game originally came out for PS3 and Xbox 360, building up a bit of a cult following for its pixellated charms, but was delisted several years ago and seemingly lost to the sands of time and licensing agreements. Thankfully, all of those problems have seemingly been resolved.
The Complete Edition simply delivers the original game and the Knives Chau and Wallace Wells DLC characters.
---
Rainbow Six Siege will get free 4K and 120fps upgrades to PS5 and Xbox Series X
Ubisoft have announced that the eternally popular Rainbow Six Siege will be getting a major boost with the launch of the next-generation. Sometime before the end of 2020, the PS4 and Xbox One versions of the game will get free upgrades to PS5 and Xbox Series X | S, bringing resolutions up to 4K and 120fps gameplay for ultra-responsive first person shooting.
There's no specific date, but it will be coming before the end of 2020.
In the meantime, there's the launch of Year 5 Season 3 Operation: Shadow Legacy….. right now. This update adds a very familiar face from the Clancy-verse into the game. Yup, Sam Fischer is sneaking his way into the fray.
Codenamed "Zero", this is an even gruffer Sam Fisher than we've seen before. He will make his debut with the launch of Rainbow Six Siege Y5S3 along with plenty of new and updated features.
For all the details on that, head over to our post from that announcement.
---
Prince of Persia: The Sands of Time Remake officially revealed
It leaked earlier today but now Ubisoft have confirmed that Prince of Persia: The Sands of Time is getting the full remake treatment with new graphics, motion capture, but they are keeping the original voice cast. The game will launch in January 2021 on PlayStation 4, Xbox One, and PC.
The game comes with the original 1989 game as well "Unlock Prince of Persia, the original game from 1989 ('92 Mac version), along your adventure then access it from main menu whenever you want."
Here those ever so important key features:
A CLASSIC REBORN Experience the original epic tale of the Prince on his journey for redemption. Travel back in time with the return of the Prince's original voice actor, Yuri Lowenthal, and discover a brave new Farah.
REIMAGINED FOR TODAY Fight new enemy character models and enjoy entirely new cinematic sequences along with enhanced voices, sounds, parkour animations, and soundtrack.

WIELD THE POWER OF TIME Master the Sands of Time and use your dagger to reverse, accelerate, freeze, and slow time itself while solving puzzles along the way.

BREATHTAKING GRAPHICAL UPDATES Immerse yourself in ancient Persia with more realistic graphics, pre-baked rendering, and VFX as you fight cursed enemies along your journey.

MODERNIZED CONTROLS Camera, controls, and combat have been completely rebuilt and updated for today's standards. Choose between original or modernized mapping.

EXPAND YOUR EXPERIENCE WITH BONUSES Unlock the original Prince of Persia® game ('92 Mac version) along your adventure and access it from the Main Menu whenever you want. Even more surprises await!
The last official console game was The Forgotten Sands which was based on Disney's film adaptation starring Jake Gyllenhaal.
The Prince has popped up recently but not in his own game, he guest starred in a For Honor event.
Once upon a time, there was a Prince from a distant land who wanted to escape death at all costs. One day, he arrived in a secluded harbor and clashed with mighty warriors. The Prince had to use his mystical dagger to change his destiny and survive. Yet meddling with time would have dark consequences for his stranded soul…
Other than that the Prince was also seen on mobile way back in 2013. The Shadow And The Flame was set after the events of the original game (which Ubisoft are now dubbing 'Classic') and boasted an "epic journey" with "visually-stunning 3D" and "intuitive controls" designed for touchscreens, which means gesture-based touch controls, or a virtual joystick.
Source: YouTube
---
Immortals: Fenyx Rising is the new name for Gods & Monters, and it's coming out in December
The Ubisoft Forward stream kicked off with a look at Immortals Fenyx Rising, the new name for what wsa initially revealed as Gods & Monsters. The game is out on 3rd December for PlayStation 4, Xbox One, Switch, PC, and Stadia… oh and PlayStation 5 and Xbox Series X | S, of course.
This 3rd person open world action adventure is set in greek mythology and the realms of Olympus. You play as Fenyx, a full customisable character, whose adventure will be narrated by Prometheus and Zeus as you fight to defeat Typhon and save the pantheon of Greek gods.
It's all very…. Zelda: Breath of the Wild, isn't it, with different regions that echo the god that lives there and need your help, the freedom to go wherever you want, and the ability to literally just climb up walls. Mix Zelda with Assassin's Creed: Odyssey, and maybe some more Fortnite-y graphics, and you've got this game. We hope it can really stand apart from these inevitable comparisons.
All Google Stadia users (free or otherwise) will have a unique demo with a special bespoke island to play in and explore. It should be available sometime before the game comes out in December.
---
FIFA 21 trophies confirmed, here's the full PS4 trophy list
We're still a month away from FIFA 21's release date, EA's sporting sequel due to launch on October 9th for PlayStation 4, Xbox One, PC, Nintendo Switch, and Google Stadia.
However, several weeks ahead of its arrival, we have the full FIFA 21 trophy list. It's fair to assume that these reflect the achievement lists you'll find on Xbox One and Steam.
With both the PlayStation 5 and Xbox Series X/S due in November, some fans may be considering holding off until these next-gen versions come out. However, those who buy FIFA 21 on PS4 and Xbox One can upgrade for free – until the release of FIFA 22.
Anyway, here's the trophy list in full. How obtainable do you think this year's FIFA platinum trophy is?
---
The Great Achiever
Unlock all other trophies (excluding additional content trophies)
Platinum
Star-studded
Collect 4 Star Players in VOLTA FOOTBALL
Silver
Into the 90's
Reach 90 OVR with your Avatar in VOLTA FOOTBALL
Silver
End of Story
Complete "The Debut"
Bronze
Da Skiller
Complete All VOLTA Skill Games
Silver
VOLTA's Finest
Reach Division 3 in VOLTA Squads
Gold
Teamwork
Win a VOLTA Squads game with 3 other players
Bronze
Sharpshooter
Score a goal from a Free Kick
Bronze
Natural Talent
Win a penalty shoot-out without missing
Bronze
Perfection
Complete all Main Menu Skill Games
Bronze
Master Focus
Score a goal from a cross when using Player Lock
Bronze
Squad Building Champion
Complete 10 Squad Building Challenges in FIFA Ultimate Team
Bronze
Tactical Prowess
Create your own custom tactic in FIFA Ultimate Team
Bronze
House Always Wins
Play a game using any House Rule in FUT Friendlies
Bronze
Guardian of the Net
Keep 10 clean sheets in FUT Squad Battles
Bronze
Dynamic Duo
Win a Co-Op game with an online friend in FUT Squad Battles or FUT Division Rivals
Bronze
Accomplished Associate
Play 10 Co-Op games with online friends in FUT Squad Battles or FUT Division Rivals
Silver
FIFA Ultimate Theme
Customise your FUT Stadium by having at least 20 cosmetic items active simultaneously
Bronze
Work of Art
Unlock the Tier 3 Stadium in FIFA Ultimate Team
Silver
Fan Favourite
Reach 200 club appearances with a player in FIFA Ultimate Team

Silver
Top Flight Football
Earn 2000 FUT Champions points to achieve your first qualification for FUT Champions Weekend League
Silver
Vision for Division
Play a game in Division 4 or higher in FUT Division Rivals
Gold
Seasoned to Perfection
Complete 2 Milestone Groups in FIFA Ultimate Team
Silver
Path to Victory
Unlock all the traits within a skill-tree in Pro Clubs
Silver
The First of Many
Complete and win your first Pro Club Seasons league match
Bronze
Pro Clubs Rules
Play and Complete a Cup House Rules Match in Pro Clubs
Silver
Specialist
Unlock a Specialty in Pro Clubs
Silver
Getting the Job Done
Jump into a Sim match in Career Mode and win it
Silver
Time For a Change
Successfully convert a player to a new position in Career Mode
Silver
Explorer
Attend both a Pre-Match and a Post-Match Press Conference
Bronze
Extra Sharpness
Score one or more goals in a match with a player that has a maximum sharpness level in Career Mode
Silver
One of us! One of us!
Buy a player that had been loaned for the team in Career Mode
Silver
Keeping Up the Pace
Achieve an A grade rating in 5 different training drills in Career Mode
Silver
European Glory
Win the UEFA Europa League Final
Silver
Legendary
Win the UEFA Champions League Final
Gold
Frenemies
Play 5 H2H matches with a friend in Kick Off
Bronze
In the Game
Play a women's International football match
Bronze
---
Meanwhile, EA recently showed off their update Career Mode for FIFA 21. With more flexibility with match simming, improved training, new transfer options and more, it's looking like a decent update on one of the series' main game modes.
We'll have more on FIFA 21 closer to release day, including our review.
Source: PSNProfiles
---
Brawl Stars Season 3 update welcomes players to Starr Park
Supercell have gone live with their newest update for their scrappy mobile mega-hit, Brawl Stars. The update is available to download right now, prepping the game for Season 3 which kicks off next Monday on September 14th.
Fans who caught the recent Brawl Talk video from Supercell will know that Season 3 has a funky theme park flair with a new environment, new skins, and of course a new Brawler.
Colette is a cashier working at the Starr Park gift shop, making her a stalker-ish Brawler megafan. She sports a unique mechanic where her main attack damage is based on a target's remaining health. Meanwhile, her super sees her charging through enemy ranks before being yanked back to safety like a yo-yo.
Season 3 will have its own Brawl Pass with 70 tiers. Other upcoming changes include the return of classic maps and quality of life improvements. You can check everything out below:
New Brawler – Colette (Coming in Season 3)
Main Attack

Deals 35% of damage based on the remaining health of the target

Any damage boosts are applied after calculating the 35% remaining health damage

Always deals a fixed amount of damage against neutral targets such as PvE Bosses and Showdown Boxes, the damage can be increased with Power Cubes or other buffs

Has minimum damage of 200 (280 at max level)

Super Ability

Colette runs in a line and turns back after reaching max distance or hitting a wall dealing damage both ways

Deals 20% of enemy Brawler's maximum health as damage

Always deals a fixed amount of damage (capped between 1000-1400 per hit depending on Colette's Power Level) against neutral targets such as PvE Bosses and Showdown Boxes, the damage can be increased with Power Cubes or other buffs

Gadget

Colette's next basic attack deals 40% of Colette's remaining health as damage

Star Power

Enemy Brawlers hit by Colette's Super attack are carried to the maximum charge distance
New Skins!
Super Fan Emz – 150 Gems

Sugar Rush Sandy – 80 Gems

Mask Spike – 30 Gems

Lunar Sprout – 150 Gems

El Atomico (Star Skin) – 10 000 Star Points
Brawl Pass – Welcome to the Gift Shop!
New Gift Shop environment

New Starr Park environment (Tutorial and Training Cave)

New Music

Poco Starr Skin

Trixie Colette Skin

Pin Packs have been included in both Brawl Pass and normal progression.
Game Modes / Event Rotation Changes
Map rotation schedule has been shortened from 14 days to a 7 day rotation for Gem Grab, Showdown (Solo, Duo) and Brawl Ball, which means that there will be 7 maps per Game Mode in rotation and each map will be playable more often

Returned a long list of classic maps based on community feedback

Showdown

Elixir boost has been reduced from 200% increased damage to 100% increased damage.

Angry Robo modifier health and damage now scale according to the average Brawler Power Level in the match.

Power Cube box health now scales according to the average Brawler Power Level in the match.

Heist

Safe health now scales according to the average Brawler Power Level in the match.

Siege

IKE health, Siege Robot health and Siege Robot damage now scale according to the average Brawler Power Level in the match.
Brawler Balance –
A big round of Quality of Life Super charge rate tuning which fixes issues where a combination of Main Attacks and/or Super Attacks often left the Super Attack just slightly off from being fully charged

The more major changes to Super charge rates that were intended as either buffs or nerfs to the characters are listed after this section, the goal with these small QoL changes was not to change the overall balance but to rather fix these small issues

As a result of the tuning there are minor changes to Super charge rates for the following characters

Barley

Super charge rate increased slightly from Super Attack

Carl

Super charge rate increased slightly from Super Attack

Colt

Super charge rate decreased slightly from Main Attack

Super charge rate increased slightly from Super Attack

Jessie

Super charge rate decreased slightly from Main Attack

Super charge rate increased slightly from Super Attack
Bo
Super charge rate increased slightly to fully charge from 3 full hits with Main Attack

Super charge rate decreased slightly from Super Attack (still charges with 3 hits)
Bull
Increased Health from 4900 to 5000

Super charge rate increased slightly from Main Attack

Super charge rate increased from Super Attack
Darryl
Increased Health from 4800 to 5000
Dynamike
Super charge rate increased to fully charge from 2 full hits with Main Attack
El Primo
Super charge rate increased from 10 hits to 9 hits with Main Attack

Super charge rate increased from 5 hits to 4 hits with Super Attack

Asteroid Belt explosion radius increased by 11%
EMZ
Super charge rate increased to fully charge from 3 full hits with Main Attack
Gene
Super charge rate increased slightly to fully charge from 3 full hits with Main Attack
Jacky
Counter Crush effective radius increased by 50%
Max
Super charge rate increased to fully charge from 3 full hits with Main Attack
Mortis
Super charge rate decreased slightly from Main Attack (this does NOT change any interactions or combos!)

Super charge rate increased from Super Attack which enables a new Super charging combo for Mortis with 2 Super Attack hits + 2 Main Attack hits (down from 3 Main Attacks required for this combo)
Nita
Super charge rate increased from 7 hits to 6 hits with Main Attack

Super charge rate increased from 12 to 10 Bear Attack hits

Added a one second delay to Bear Paws before the stun is applied

Bear Paws charges increased from 2 to 3
Rosa
Super charge rate increased to fully charge from 3 full hits with Main Attack
Shelly
Increased Health from 3600 to 3800

Super charge rate increased slightly to fully charge from 2 full hits with Main Attack

Super charge rate decreased slightly from Super Attack
Spike
Increased Main Attack damage from 520 to 560 per Spike

Super charge rate increased slightly from Super Attack
Tara
Super charge rate increased slightly to fully charge from 4 full hits with Main Attack
Tick
Super charge rate increased slightly to fully charge from 2 full hits with Main Attack
Mr. P
Super charge rate decreased from Main Attack (still charges with 6 hits)

Super charge rate decreased from 16 to 18 Porter Attack hits
Poco
Tuning Fork healing decreased from 500 to 400 health per second
Surge
To the Max! projectile split no longer happens when reaching the max distance (only when hitting enemies or walls)
Gale
Gale's Spring Ejector gadget now doesn't have quite as much … "ejection" power!
8-BIT
Extra Life is replaced with a new Star Power: PLUGGED IN – 8-BIT receives a movement speed boost while near to the damage booster
Gale
Second Wind is replaced with a new Star Power: Freezing Snow – Main Attack now applies a 0.3 second slowing effect upon hit
Pam
Pam's healing turret visual healing area has been adjusted to match the effective healing area (visual area is now slightly smaller)

Pulse Modulator healing area has also been reduced to match the effective healing area of the healing turret resulting in a slight nerf to the Gadget
Other
New Battle End Screen

New app icon

Option to disable player slots in Friendly Game Rooms allowing player to customize their own Friendly Matches and added the new Bounty Map "Open" (Friendly exclusive) to utilize as you please

"Browsing Quests" status added to Game Rooms

SCID login button added to tutorial screen

SCID now receives friend suggestions from Facebook, LINE and Kakao if the player's friends have also connected their account to SCID
Bug Fixes
Fixed an issue where El Primo's Asteroid Belt explosion effect was not matching the effective area of the explosion, as a result the visual explosion area has been increased by 26%.

Fixed an issue where Dynamike's Satchel Charge stun effect was only applied to one dynamite stick

Fixed a rare issue which caused pushback effects to send Brawlers flying mid-air

Non-exclusive Brawl Pass Brawler pins can now be collected from the reward track if the Season Brawler has been unlocked but the Brawler alternate reward has not been collected yet
Source: Reddit
---
DayZ update 1.09 hotfix live on Experimental servers
Bohemia Interactive have pulled the lever on a new DayZ update hotfix following the game's recent version 1.09 patch.
The developers of the popular sandbox survival game deployed the new update today, but it's only accessible to those playing on PC via the Experimental servers.
This hotfix comes just a couple of days after Bohemia rolled out 1.09 across all platforms. Interestingly, those die-hard DayZ players who run community servers were asked by the developers to manually fix their user-owned servers.
Here are the patch notes for version 1.09.153402. Although Bohemia has been aiming for parity between PC and console editions of DayZ, PlayStation 4 and Xbox One players will likely have to wait until update 1.10 before these changes arrive. Anyway, here are the hotfix notes in full:
FIXED
Fixed a crash while loading into the main menu/server (caused by corrupted local cached character data)
Fixed a bug, allowing the player to drag full stacks of stones by using the combine area in the inventory
Fixed an issue resulting in unmounted but attached barbed wire giving a damage
Fixed an issue causing weapons to become stuck when dropped from an unconscious player during reload
Fixed a bug preventing pulling dead players from the Olga in certain cases
CHANGED
Placement of base building objects was made less restrictive (reducing gaps in between)
The Revolver reload should be more responsive now
Increased the durability of the IJ-70 pistol
We've been following DayZ's journey since its infant days as an Arma II mod way, way back. Thanks to advent of video game streaming, it quickly soared in popularity and plans were made to grow DayZ into its own standalone title.
Many years later it would arrive on current-gen systems including PS4 and Xbox One. However, when we finally got our hands on the final product we weren't too pleased, scoring DayZ a miserable 2/10:
DayZ has a rich history, a long lineage of war stories and strange survivor tales that have drawn thousands down its rabbit hole, but its reality is very different. There's nothing here but a dull, vacuous wasteland, devoid of character and relying solely on players to make their own fun.
The game has since launched its first premium expansion "Livonia" which adds an entirely new map/region to DayZ.
Source: DayZ Forums
---
Ubisoft CEO issues statement regarding recent scandals ahead of Ubisoft Forward stream
In stark contrast to the Ubisoft Forward stream held in July, CEO Yves Guillemot has directly addressed the flood of shocking allegations made this summer against a number of Ubisoft employees and executives, and the actions the company has taken since then.
"This summer, we learned that certain Ubisoft employees did not uphold our company's values," Guillemot said, "and that our systems failed to protect the victims of their behaviour. I am truly sorry to everyone who was hurt.
"We have taken significant steps to remove or sanction those who violated our values and code of conduct, and we are working heard to improve our systems and processes. We are also focussed on improving diversity and inclusivity at all levels of the company."
He continued, "We are at the start of a long journey. Real change will take time, but I'm determined to do everything in my power to ensure everyone at Ubisoft feels welcome, respected and safe."
It's true that the company has taken steps in the last few months, removing Tommy François, Maxime Béland, Serge Hascoët, Ashraf Ismail and other Ubisoft executives for after allegations of varying severity were levied against them. However, further allegations were made in August which have not yet been publicly addressed, as Ubisoft deal with these matters internally with the help of third parties.
Also in the last month Ubisoft released Tom Clancy's Elite Squad on mobile and then removed imagery of a raised black fist, at a time where such imagery in combination with the actions within the game played too closely to the Black Lives Matter movement that rose to protest the deaths of Black Americans at the hands of law enforcement. The studio behind it? The one run by Yves Guillemot's son Charlie Guillemot who was awarded a high ranking role right out of uni. Cool.
Guillemot addressed this as well. "One of our recent mobile games included content that was inappropriate. This kind of oversight cannot happen. We are putting in place safeguards to prevent it in the future. We condemn anyone using our games as a proxy for hate or toxicity. We fully support the Black Lives Matter movement."
Ubisoft are putting more funds into their graduate programme, looking to increase diversity within their studios, and also donating to the NAACP legal defence fund.
Ubisoft are publicly making steps forward, and Guillemot making these statements and taking various actions is positive, but there is still a concern that systemic issues will remain for a long time to come. It's difficult to believe that Guillemot was not personally aware of at least some of the transgressions that occurred, and allegations went years without being addressed internally until they were made public. We'll have to wait and see if and how the company can truly make changes over the coming weeks, months and years.
---
Here's the thicc Xbox Series X and S pictured next to a PS4 Pro for comparison
It seems Microsoft have shipped out a load of Xbox Series X and S consoles to various people so they can go hands on, but don not get excited, they've sent empty cases. Eyebrows are being raised the consoles are rather more chonky than we thought. Here is the Xbox Series S pictured beside a PlayStation 4 Pro.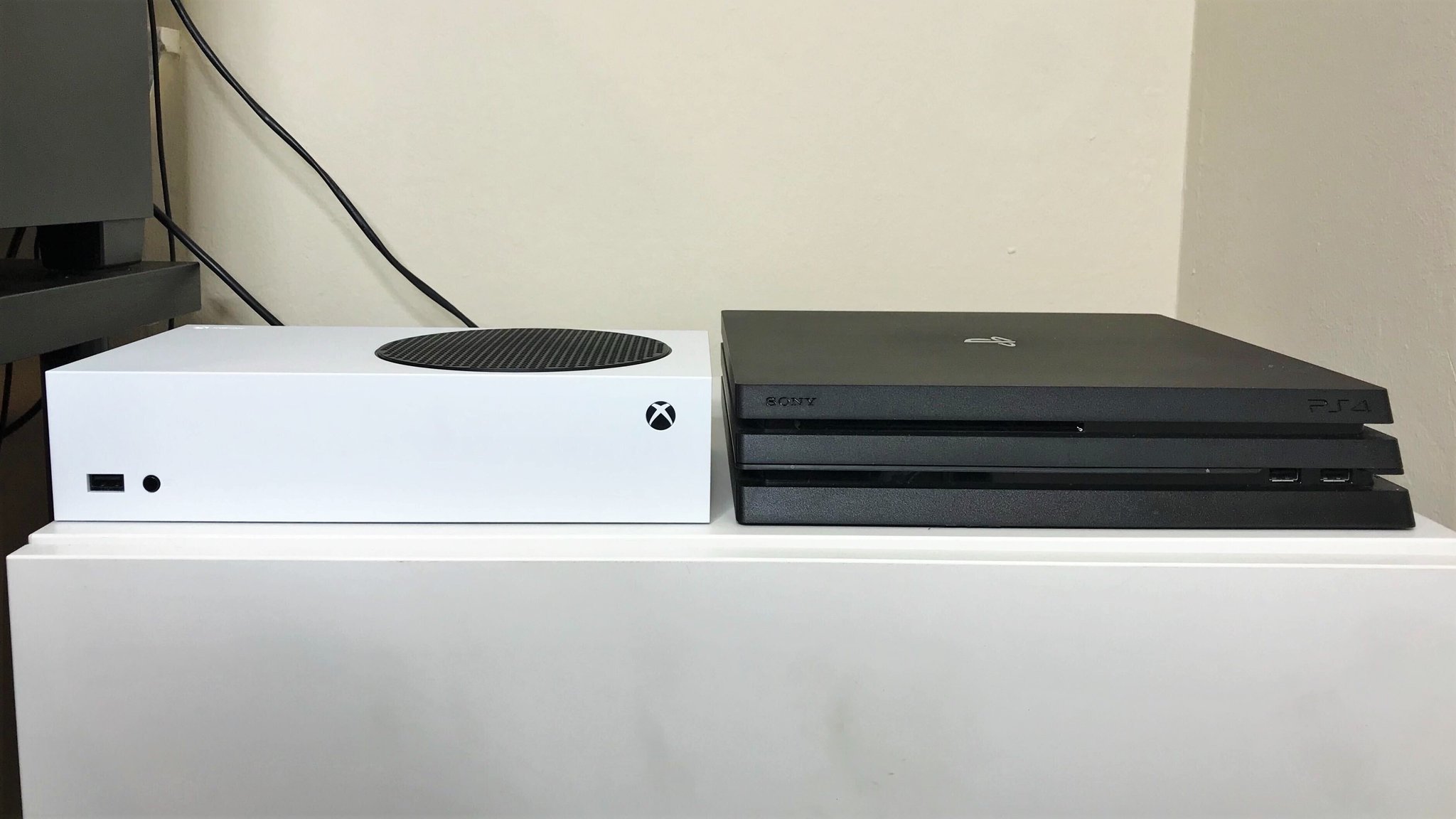 As you can see it's about the same thickness, but is not as deep as the Sony console, that looks fine doesn't it? Now let's take a look at the Xbox Series X beside a PS4 Pro.
To quote a member of the TSA staff, "that is not a console that's a weapon of mass destruction." What a thicc boy the Xbox Series X is! Here's another shot with the Series XX on top of the current Xbox One X.
Fans Xbox boxes will be pleased to know the Xbox Series X box has also been revealed!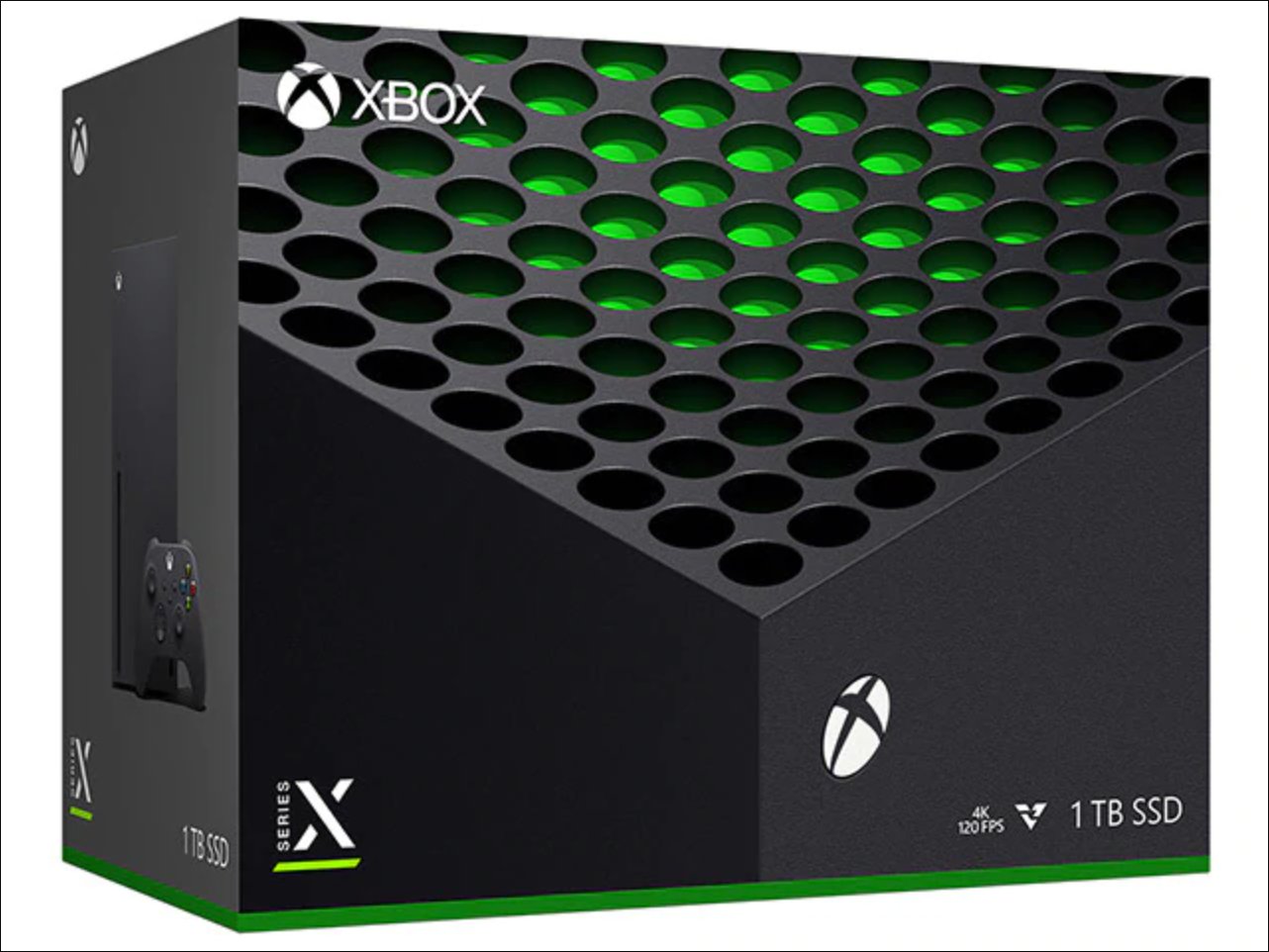 The Xbox Series X and the Series S set to launch on the 10th November 2020. The Series X will retail for £449 or $499, while the Series S weighs in at £249 or $299. There will also be a 24-month subscription offer bundling a console, <a href="https://www.thesixthaxis.com/2020/09/09/xbox-game-pass-ea-play-free-membership-series-x-all-access-subscription/">Xbox Game Pass Ultimate and EA Play together</a> starting from an exceedingly tempting $24.99 / £20.99 per month for Series S, and $34.99 / £28.99 per month for Series X.
In case you missed it, here are the specs for the two new consoles.
| | | |
| --- | --- | --- |
| | Xbox Series X | Xbox Series S |
| CPU | 8-Core Zen 2 @ 3.8Ghz / 3.6Ghz w/ SMT | 8–Core Zen 2 @ 3.6Ghz / 3.4Ghz w/ SMT |
| GPU | RDNA 2 GPU – 52 CUs @ 1.825 GHz | RDNA 2 – 20 CUs @ 1.565 GHz |
| GPU Power | 12.15 TFLOPS | 4 TFLOPS |
| Memory | 16 GB GDDR6 | 10 GB GDDR6 |
| Memory Bandwidth | 10GB @ 560 GB/s, 6GB @ 336 GB/s | 8GB @ 224 GB/s, 2GB @ 56 GB/s |
| Performance Target | 4K @ 60 FPS, Up to 120 FPS | 1440p @ 60 FPS, Up to 120 FPS |
| Internal Storage | 1 TB PCIe Gen 4 NVME SSD | 512 GB PCIe Gen 4 NVME SSD |
| I/O Throughput | 2.4 GB/s (Raw), 4.8 GB/s (Compressed) | 2.4 GB/s (Raw), 4.8 GB/s (Compressed) |
| Expandable Storage | 1 TB NVME Expansion Card | 1 TB NVME Expansion Card |
| Optical Drive | 4K UHD Blu-Ray Drive | Digital Only |
| Video Output | HDMI 2.1 – Up to 4K at 120Hz, 8K, VRR | HDMI 2.1 – Up to 4K at 120Hz, 8K, VRR |
| Backward Compatibility | Xbox One, Xbox 360, Xbox | Xbox One, Xbox 360, Xbox |
| Availability | 10th November 2020 | 10th November 2020 |
| Price | $499 / £449 / €499 | $299 / £249 / €299 |
Source: Gamespot
---
A third Cyberpunk 2077 Night City Wire stream is coming next week
A third episode of Night City Wire will be held next week at 5PM UK time on Friday 18th September, giving us another dive into the world of Cyberpunk 2077. Each stream focusses on different areas of CD Projekt Red's game and some additional side projects, with CDPR Head of Comms Hollie Bennett seeming to tease a range of tie in merchandise…
Night City Wire episode 3 is coming September 18th at 6pm CEST!https://t.co/q3ZCdIv9gW

I'm looking forward to taking you all on a tour of Night City and introducing you to some of the locals ;) #Cyberpunk2077 pic.twitter.com/20YaFJml2U

— Hollie Bennett (@HollieB) September 10, 2020
Cyberpunk 2077 is out for Xbox One, PS4 and PC on 19th November. It will be playable on Xbox Series X | S at that point – the consoles coming out on 10th November – and on PlayStation 5 whenever that console releases later this year, but next-gen enhancements will not be there on day one. The game could take some advantages next-gen beyond simple backward compatibility, but for ray tracing and other more integral enhancements, we'll have to wait.
The last two Night City Wire streams have done things like reveal the Braindance gameplay, and the development of a Cyberpunk 2077 – Edgerunners anime series coming in 2022. The second stream then dove into the various Lifepaths you can choose for V, some of the weaponry that you'll be able to wield, and spoke to Swedish hardcore punk band Refused about how they're channeling their inner cyberpunk personas to embody the in-game band Samurai.
Cyberpunk 2077 has gone through a string of late delays in its development process. It was first pinned down for March 2020 at last year's E3, before CD Projekt Red announced that they were delaying the multiplayer side of the game a few months later. At the turn of 2020, the hype for the game was picking up, but in mid-January, they dropped the bombshell that they would delay the game until September so that they could polish and refine it further. That was then pushed back further to 19th November, putting the game right in the increasingly messy month of next-gen console launches.
Source: HollieB
---
No More Heroes 3 delayed until 2021
The highly-anticipated Switch excxlusive No More Heroes 3 has been delayed until 2021, with game director Suda51 popping up on Twitter to break the bad news.
I have a very important announcement to share today. pic.twitter.com/i4qTdNpYeD

— SUDA51/須田剛一 (@suda_51) September 10, 2020
In the announcement, Suda51 starts by offering his apologies for the absence of any news, and acknowledges that "2020 has been a very tough period for many of you." It's the difficulty of dealing with this year that's led to the delay. "Grasshopper have been working as hard as possible on developing the game in hopes of releasing in 2020, but the effects of the COVID-19 pandemic have unfortunately proven to be a real body blow to our schedule, causing unforseen delays in development."
Grasshopper will now be targeting a 2021 release, but in a glimmer of good news for fans, Darick Robertson, of The Boys fame, will be providing illustrations for the game.
No More Heroes 3 sees Travis to his home town of Santa Destroy, where he finds a huge artificial metropolis floating in the sea and unidentified flying objects above. Robin Atkin Downes and Paula Tiso are both to their roles as Travis Touchdown and Sylvia Christel, while the soundtrack will be provided by musician and actor Nobuaki Kaneko of the band RIZE.
The last entry in the series was the even more off-beat game Travis Strikes Again: No More Heroes, a weird and wonderful dip into Suda51's mind when it released at the start of 2019.
As Miguel wrote in our 8/10 review, "If you love No More Heroes, or any work of Suda51's, then Travis Strikes Again is a must-play game. It's a creative explosion of fanservice, callbacks and classic Travis Touchdown charm that will make any fan grin from ear to ear. […] Travis Strikes Again is a love letter to gaming, and the perfect way to whet fans appetites before No More Heroes 3 gets made proper."
Source: Suda51
---
Ubisoft say Skull & Bones is still in development "with a new vision", won't be in Ubisoft Forward stream
What has happened to Skull & Bones, Ubisoft Singapore's piratical multiplayer game? Well, unfortunately for those who thought it looked a bit of alright, the bad news is that it's still deep in development as the studio pivot the game to follow "a new vision." For this reason, it definitely will not be a part of tonight's Ubisoft Forward stream, and will instead have to await some kind of re-reveal in 2021.
The game was revealed at E3 2017 and was described as "naval combat is taken to the next level", but has been delayed multiple times, most recently in May. That original vision pitched a shared systemic world, where you can sail with other players or execute betrayals. There was a 5v5 mode called The Loot Hunt, and you can disguise your ship to evade detection. Each ship has a special abilities such as siege mode which has no limits on cannon fire when the vessel is anchored. If you're facing a powerful foe you can invite other players in to the battle to even the odds.
The game could obviously be very different now, with a recent report suggesting that it's been pivoted to a live service game. Ubisoft's statement explains that it was "necessary to have some fresh eyes join the team", which happened two years ago, and that it's expanded to be a global effort including the Ubisoft studios in Berlin, Chengdu, Kiev, Paris and the Philippines
As Skull & Bones evolved from its original idea to what it is now, it was also necessary to have some fresh eyes join the team. I was one of those people when I joined as Skull & Bones' creative director a little over two years ago. I have been part of the game's core team that leads many of the talented developers at Ubisoft Singapore. Since then, many new talents have joined our global crew.
Skull & Bones was set to launch on Xbox One, PS4, and PC, but given the rather long delay, we can expect that it will also now be targeting PS5 and Xbox Series X. The numerous delays and adjusted development hasn't stopped Ubisoft from forging ahead with its multimedia plans for the setting, a Skull & Bones TV show is in the works with Atlas Entertainment for a female-led adventure in the 1700s.
Here's the full statement from Creative Director Elisabeth Pellen:
First and foremost, thank you to our fans for showing tremendous patience. We know you've been waiting for news, so I'm thrilled to confirm this: production on Skull & Bones has been in full swing with a new vision. Our teams at Ubisoft Singapore are fully committed to launching the game, as well as supporting it for many years to come. While our game won't be present at Ubisoft Forward on September 10, we're currently working on plans to present Skull & Bones sometime in the future. It will be worth the wait.

Many of you have been wondering why we've had to postpone our launch. The answer is that we simply needed more time. We dreamt something bigger for Skull & Bones, and these ambitions naturally came with bigger challenges.

These difficulties resulted in necessary delays for our game. Critical questions needed to be addressed over the past several months such as: how do we modernize the classic pirate fantasy? How do we ensure a more immersive and visceral experience? How do we create cool and memorable moments in-game? For most of these questions to be answered, it was clear that we needed more development time.

As Skull & Bones evolved from its original idea to what it is now, it was also necessary to have some fresh eyes join the team. I was one of those people when I joined as Skull & Bones' creative director a little over two years ago. I have been part of the game's core team that leads many of the talented developers at Ubisoft Singapore. Since then, many new talents have joined our global crew.

From our teams in Ubisoft Berlin, Chengdu, Kiev, Paris and the Philippines, it is truly a team effort. The dedication and passion of our developers continue to fuel our drive to make Skull & Bones something all of us can be proud of. Our confidence in each other's talents is what motivates us to push Skull & Bones towards the finish line and beyond.

We're proud of the work we've done and we hope you will be too when you see more of Skull & Bones at our comeback next year. Until then, on behalf of everyone in the Skull & Bones team around the world, keep safe and we will see you again soon!
Source: Ubisoft
---
The Prince of Persia: The Sands of Time Remake has leaked
The Russian Uplay Store seems to have spoiled one of Ubisoft's surprises for tonight's Ubisoft Forward streaming event, namely a remake of Prince of Persia: The Sands of Time. It looks, er, different.
The game has already had a remaster on PlayStation 3 so this will be the third time round for the title. There's also a short animation from the leak.
— Завтракаст (@zavtracast) September 10, 2020
We recently discovered that a tech demo / pre-viz of a new PoP game, Prince of Persia Redemption, had been sat on YouTube since 2012 and no one noticed.
Ubisoft have recently registered a domain name for Prince of Persia 6, princeofpersia6.com, leading to speculation that the franchise might return on next gen consoles. However, the domain is held by GoDaddy rather than Ubisoft's usual provider, and when we last checked had the status code is ClientHold, which means it had not been paid for at the time.
The last official console game was The Forgotten Sands which was based on Disney's film adaptation starring Jake Gyllenhaal.
The Prince has popped up recently but not in his own game, he guest starred in a For Honor event.
Once upon a time, there was a Prince from a distant land who wanted to escape death at all costs. One day, he arrived in a secluded harbor and clashed with mighty warriors. The Prince had to use his mystical dagger to change his destiny and survive. Yet meddling with time would have dark consequences for his stranded soul…
Other than that the Prince was also seen on mobile way back in 2013. The Shadow And The Flame was set after the events of the original game (which Ubisoft are now dubbing 'Classic') and boasted an "epic journey" with "visually-stunning 3D" and "intuitive controls" designed for touchscreens, which means gesture-based touch controls, or a virtual joystick.
Source: ResetEra
---
When a game is all about warrior nuns waging war with heretical witches how can it possibly be bad? The answer, when it comes to 2.5D nun 'em up Minoria, is that it can't.
Okay, you got me, Minoria isn't really a run and nun 'em up – though that really should be a thing – instead this is a classic Metroidvania. It is also wonderfully, blissfully, free from any unnecessary roguelite mechanics. This is the kind of Metroidvania that Samus would be proud of and a game that deservedly sits alongside Hollow Knight as a highlight of the genre.
The tale of Minoria is set within the Witch Wars. Which Witch War does Minoria take place during? That would be the fourth Witch War. Which is, as I'm sure you'll agree, arguably the best of all the Witch Wars. Enjoyably, rather than being pointless guff, the backstory in Minoria is surprisingly deep and informs a plot full of twists and turns. This is not as simple a narrative as you would otherwise think, with a layered story that keeps on giving deep into the end game.
The player is cast as Sister Semilla (which, embarrassingly, I thought was Sister Semolina for far too long) who, alongside the talking head of Sister Fran, must venture deep into the castle of the heretics for a spot of princess rescuing and baddie bashing. Sister Semilla works for the Sacred Order, though perhaps all is not what it seems as they delve further into the dark maze that makes up the castle and its grounds.
With all the confidence of someone who completed every Metroid in their youth, I was lured into a false sense of security by Minoria. Than I meet the first ball-headed demon who promptly killed Semilla with one lazy strike. The only thing that surprised me more is that Semilla explodes into what appears to be a pack of cards thrown in the air with wild abandon upon her death. What's that all about?
Minoria is hard from the very beginning. But it is, to its great credit, absolutely fair. The attacks of the enemy are clear to read and respond to, you just have to up your reactions to do so. After a painful slog in the game's opening, I found that my reflexes soon started to improve. An elegant combination of attack, dodge and parry makes up the combat of the game and it is a mechanic that is satisfying in its simplicity. There's fantastic audio and visual feedback to every every attack you land, whilst dodging is so immaculate in its delivery you'll wonder how other games manage to get it so very wrong.
Parrying really is the name of the game – thankfully it's not really called 'Parrying', as that would be a rubbish name for a video game – nail the timing and Semilla will wipe out her enemy with an over-powered counterattack, but fumble it and see most of your health bar wiped out. It's an intoxicating risk and reward mechanic, and one that is immeasurably improved as your skill at the game increases. Soon I was parrying attacks I wouldn't have even dared earlier on, a yelp of joy coming out of me every time I did.
There's another risk and reward system that's the beating heart of Minoria and the reason why the game haunts my dreams. As you explore the labyrinthian map, chock full of secret passages and short cuts you'll be pleased to know, you'll acquire new weapons, relics (basically the game's magic attacks and passives) and level up. However, if you die before making it to the safety of a floating inkpot in order to save the game then you'll lose everything you've gathered between saves and it's back to the last inkpot you go. It's a design that constantly puts you on the edge of your seat.
Dare you plunge deeper into the maze and explore another sector and maybe find the safety of a new inkpot or do you cut your losses and head back to more familiar environments? This surely would have led to frustration had the placing of these save spots not been so well implemented, fortunately the positioning of the inkpots is pretty much perfect. Minoria will punish you, but not unfairly so. It will also make your armpits sweaty as you desperately push on through an ultra-tough dungeon, hoping against hope that there's a quick save in the next room. There's also, thank Zeus' curly soup strainer, a quick save before every boss.
Boss fights are, of course, a key part of any Metroidvania and can make or break a game. Minoria somehow manages the careful balancing act of the boss fights being initially impossibly hard, but feel entirely achievable. On a first try Semilla will be dead in seconds. Yet as you return to the boss its attacks patterns will begin to reveal themselves and then suddenly, as if by magic, you'll take down the boss that had, until this point, seemed unbeatable. It's a remarkable achievement and one that is continued until the end of the game. The player will certainly need to power-up to take on these tough enemies, but the game never resorts to tedious grinding. Instead you'll naturally level-up as you explore the environment, discover secrets and track down powerful relics.
Unfortunately the disappointing map screen can make this process far more difficult than it need be. The map cannot be scrolled, limiting your view to only the immediate rooms around them. There's also no visual representation of doors nor the type of key required to open them, which results in unnecessary traipsing as you try to remember where the doors were that can now be opened by your brand new shiny key. A clearer map would have certainly aided the process of discovery and prevented irritation from inevitably getting a bit lost.
Visually Minoria is charming, bringing to mind in many places the delicate, almost ethereal aesthetic of Team Ico's work. Despite the dream-like quality I never lost track of where Semilla or her enemy were. Character design is robust enough to stand out against the airy and varied backdrops. There is one oddity though, the game's obsession with overly bouncing breasts. The princess and several demons clearly have boobs that defy gravity as they bounce around like a blancmange on a plane in turbulence. It's an unappealing choice and one that stands at odds with the excellent design work elsewhere. It's as if Team Ninja gave Ico the Dead or Alive treatment and I'm not sure anyone wants to see that.
---
FUSER Preview – a Harmonix music festival with some real big deck energy
If there's a studio in gaming synonymous with music, it's Harmonix. Progenitor of rhythm-action genre as we know it, they've spent fifteen years finding ways to marry sound and action into games, and with their latest offering, Fuser, they've returned to show why they're the masters of this particular art.
Fuser is the digital evolution of Harmonix' musical card game Dropmix. That had you laying down different musical loop cards on a physical board that tied into your tablet or phone, creating on-the fly mixes that were a huge amount of fun to play around with. Fuser takes that idea and runs back to your home console or PC with it, letting you craft a DJ set with little more than a gamepad or mouse, while you get to work on your craft while playing for a digital – or even a real world – audience.
You start off every set by checking out your Crate. This is where you keep all your music – these crates are stuffed with loads of digital CDs and vinyl – as well as all of your Instruments, Effects and Snapshots. There's so much you can have in here it's less a crate and more a flight case that needs three roadies to push it around, but it's the hub you need to line yourself up for success.
Depending on what you're doing, you might not have total control over what goes into your Crate. Different stages have different scenarios or requirements, and some of that might mean you simply can't step out onto the stage without Rick Astley's Never Gonna Give You Up. While you can't turn around and desert him, if you're looking for more of a free-flowing experience there's Freestyle and Multiplayer modes where you can truly flex those creative, disc-spinning muscles.
,
There's music from every genre out there, so whether you're a pop fan, rocker or country music aficionado there's something for you to bang out. This initial hands on featured a modest number of tracks, but even within them the range of options is dizzying. Does Rage's Killing in the Name Of work with Bobby Brown's My Perogative? Can I put the vocals from Aha's Take On Me to the bass line from Karol G's Tusa?
The answer might not always be yes, but it's a hell of a lot of fun finding out. When you hit the mix just right, and everything comes together, it truly feels like you are DJing at a huge festival or one of those nightclub things we used to remember.
On stage you have four decks to drop tracks or instruments onto. At a basic level you'll drop in one each from drums, bass, guitar and vocals, but you can layer the same type together if you want to hear what four different drum beats sound like, or want to assault your ears with four sets of vocals.
The first stage lets you get to grips with everything, and your primary goals tick up on the right-hand side of the screen. On top of that you've then got requests coming in from the crowd who want to hear a particular song or genre, and all in all you've got to keep everyone happy. Daniel Sussman, Fuser's Project Director, described it as "a plate spinning game", and it's a perfect analogy. You're constantly trying to balance everything, aiming for the best score, or simply not to upset the crowd to the point where you're booed off stage. That definitely hurts.
In classic Harmonix style there's a five star rating system to work within, but how you get there is very often up to you. Hitting goals and answering requests is a big part of it, but there's skill involved once you learn you can earn extra points for dropping in discs on the downbeat, and you have to consistently evolve your mix to keep the crowd happy. It's head-bopping, disc-spinning fun, and while it's a very different creature to your Rock Band or Guitar Hero, it has that same elemental link between music and action.
Alongside the campaign, there's competitive and collaborative multiplayer to get into with your friends and family. Competitive sees two players going head to head, battling for control of the mix, while collaborative has up to four players each taking turns to put the mix together. You can even have spectators here as well, dropping you comments and emojis while you DJ for them. There's a 'Hottest Mix' accolade to be won here for some of the bragging rights.
Whatever you're doing you can earn XP. Style tokens and music tokens unlock as you play, expanding your creative options visually and aurally, and giving the game a welcome sense of progression within the free-flowing grooves. It's clear that there's going to be ongoing community events, and a steady flow of new tracks available, to keep players coming back to the decks.
Community and sharing is a big part of that. To start with you can save and capture a mix. Sticking Fuser into capture mode gives you up to 32 bars to play around in, and if you're not happy you can rewind and drop elements in again. You can then name and share it with the Fuser community where you can gain new followers beyond your friends.
You can also download it as a video that you can drop into your socials – maybe to pull in more fans for Fuser, or maybe just for you. The game itself features a Social Hub, which provides a feed showing you the activity of your friends and other players you follow. From there you can like mixes that you find, providing those vital social likes, begin to build a following all your own, or discover new players who are doing incredible things. I can see it becoming a major part of Fuser's ongoing success.
Fuser isn't a magical catch-all DJ set mixer; you can get things wrong, you can even make it sound bad, but then that's half the fun. You're going to learn what works together, and what really doesn't. There's so much room for experimentation between the tracks, the instruments and the effects that I think we're going to see and hear some amazing things from players when the game releases on the 10th November. I can't wait to get my headphones on and start spinning those discs.
---