---
GamersHeroes Saturday, December 11, 2021 3:45 PM
Bringing the delectable world of sushi to the masses, Oink Games puts players in the shoes of a trio of sushi-serving tigers (and their animal friends) in Tiger Trio's Tasty Travels. A number of hungry customers looking for raw fish await - should players get ready to order up?
The post Tiger Trio's Tasty Travels Review appeared first on GamersHeroes.
---
GamersHeroes Saturday, December 11, 2021 2:17 PM
---
Kotaku Saturday, December 11, 2021 3:30 PM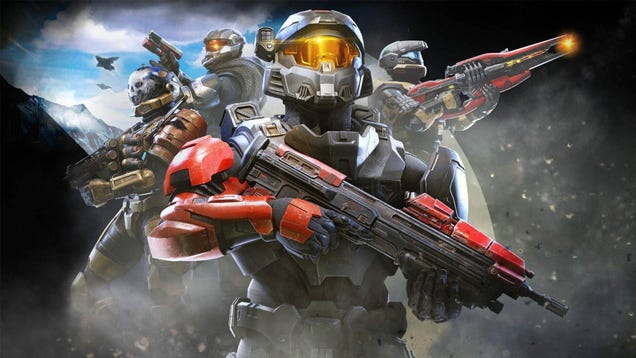 343 Industries has confirmed today that Halo Infinite's next update on December 14 will add a Slayer playlist to the game's popular multiplayer mode, as well as playlists for Fiesta, Free-For-All, and Tactical Slayer aka SWAT. Plus some welcomed tweaks to the game's challenge system.

---
Kotaku Saturday, December 11, 2021 2:15 PM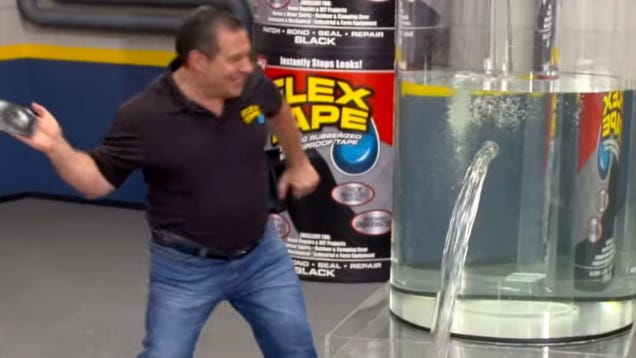 Ubisoft needs to grab some Flex Seal, because a bunch of new screenshots and info about the next big Assassin's Creed Valhalla DLC have leaked via early listings found on Chinese stores and shared on Reddit and elsewhere. As previously rumored, this new DLC is titled "Dawn of Ragnarok," and according to Ubisoft—via…
---
Kotaku Saturday, December 11, 2021 11:45 AM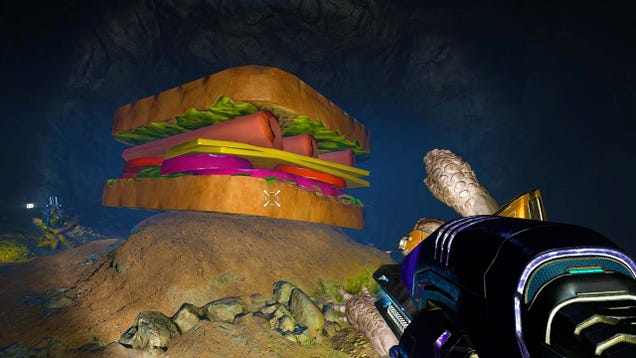 Legends say that deep in the caves of Zeta Halo you can find something large and delicious. A sandwich created by the Forerunners, designed to satisfy even the largest, most wild hunger. They called it... Giant Sandwich. And now, only a few days after Halo Infinite's release, players have found this weird Easter egg.…
---
Kotaku Saturday, December 11, 2021 11:00 AM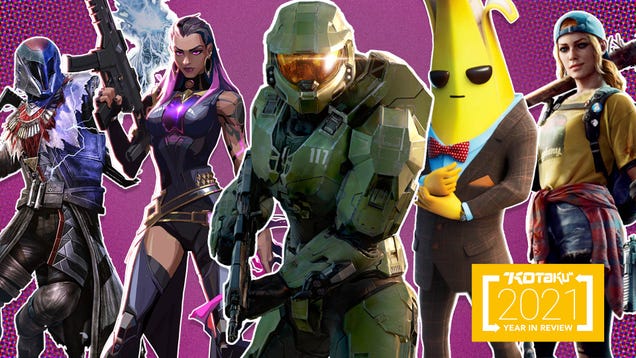 Video game shooters once dominated the gaming landscape. Today, well okay... they sort of still do. But, the variety and diversity of shooters has truly blossomed in the last few years. Now we have hardcore military sims, colorful live games filled with wild quests, VR titles pushing the bounds of what we can do in…
---
PCGamesN Saturday, December 11, 2021 1:45 PM
The next major expansion for Assassin's Creed: Valhalla has suffered a major leak, as full plot spoilers, pictures, and even the release date for the DLC reportedly titled Dawn of Ragnarok have all appeared online - thanks to a Chinese website that put all these details up too early.
The last major DLC expansion for Assassin's Creed Valhalla was the Siege of Paris, which our reviewer liked a lot despite a few new ideas not working out so well and being "a more mechanics-focused experience". According to this new leak, the next expansion to follow this will indeed be titled "Dawn of Ragnarok" as rumored - and has a release date of March 10, 2022.
Ubisoft has been teasing an announcement for this week which will likely be all about the new expansion, but a Chinese website appears to have jumped the gun and posted plot details and pictures too early. This leak was then spotted by fans and posted on Reddit - confirming the little we do know and revealing a lot more.
Assassin's Creed Valhalla review
,
How long is Assassin's Creed Valhalla?
,
Buy Assassin's Creed Valhalla
---
PCGamesN Saturday, December 11, 2021 12:47 PM
Weird West is best described as an unholy combination of Red Dead Redemption: Undead Nightmare, Fallout, and Dishonored - and it's out next month on both PC and consoles. A new gameplay trailer reveals the wide range of gameplay on offer, and better yet, confirms a PC Game Pass release.
The new top-down RPG from Devolver Digital was revealed at the PC Gaming Show back in E3 2020, where it was confirmed as being made by Wolfeye Studios - a new developer that features multiple veterans from Dishonored and Deathloop studio Arkane, including founder and former president Raphael Colantonio. While it's an ARPG in the style of Fallout, Weird West is still very much in the immersive sim style of Dishonored or Deus Ex.
However, in terms of themes, the game's very much in the supernatural Western horror vibe of Red Dead 1's Undead Nightmare expansion. It was previously announced as having a release date of January 11, 2022 - but the good news for Game Pass subscribers is that Weird West will be on Game Pass on day one for both PC and Xbox.
---
PCGamesN Saturday, December 11, 2021 11:44 AM
The Halo Infinite campaign was released last week to much acclaim, especially from ourselves, but one area of annoyance for players is that it's currently impossible to replay any of the game's missions. The good news is that a Halo Infinite level select and mission replay option is "coming later" - but it might not be for a while.
There are plenty of secrets hidden in the Halo Infinite campaign, such as plenty of collectibles - including audio logs that are important for fleshing out the game's lore - and the series' iconic mission-altering Skulls. However, collecting these items is a bit of a chore right now, as there is no option to replay missions in Halo Infinite - unlike every other Halo game previously. You can either get the collectibles first try or don't get them at all.
It'll be a relief for secret-hunting fans to learn that a level select option is being worked on at developer 343 Industries, as confirmed by Stevivor speaking with 343's associate creative director Paul Crocker. "You cannot replay missions in Campaign at this point of time," Crocker confirms, "it's part of what is coming later."
Halo Infinite release date
,
Halo Infinite system requirements
,
Halo Infinite ranks
---
PCGamesN Saturday, December 11, 2021 11:17 AM
It's been a long time coming but the next Evil Dead game - cunningly titled Evil Dead: The Game - should be out in February 2022. However, the promised single-player side of the multiplayer-focused horror game may not be as expansive as fans could be expecting - although we can confirm that the multiplayer side will be playable solo with AI bots.
Evil Dead: The Game is being made by the team behind the zombie survival co-op game World War Z at Saber Interactive - and so it wasn't a surprise when Evil Dead was confirmed as primarily a multiplayer game. It seems a little like World War Z or Left 4 Dead but with definite asymmetrical aspects similar to Dead By Daylight.
However, back in August Saber confirmed that it was delaying Evil Dead to next year, partially to "implement a single-player option that will let you enjoy the game when you are without your co-op compadres". Solo Evil Dead fans were happy with this news, but a new interview between Game Awards host Geoff Keighley and Saber's chief creative officer Tim Willits makes it seem like fans shouldn't get their hopes up for a substantial single-player side.
---
Rock Paper Shotgun Latest Articles Feed Saturday, December 11, 2021 4:46 PM
I always liked the idea that a citybuilder eventually comes to contain several other management games within it. Cities: Skylines takes another step in that direction with its next DLC, which will let you construct sprawling airports when it takes flight in January.
---
Twinfinite Saturday, December 11, 2021 3:48 PM
---
Twinfinite Saturday, December 11, 2021 1:02 PM
---
Twinfinite Saturday, December 11, 2021 12:27 PM
---
Twinfinite Saturday, December 11, 2021 11:07 AM
---
Twinfinite Saturday, December 11, 2021 10:41 AM
---
Siliconera Saturday, December 11, 2021 4:30 PM
---
Siliconera Saturday, December 11, 2021 3:00 PM
---
Siliconera Saturday, December 11, 2021 1:30 PM
---
Siliconera Saturday, December 11, 2021 1:00 PM
---
Siliconera Saturday, December 11, 2021 12:00 PM
---
Siliconera Saturday, December 11, 2021 10:00 AM
---
Destructoid Saturday, December 11, 2021 3:00 PM
---
Destructoid Saturday, December 11, 2021 1:00 PM
---
Destructoid Saturday, December 11, 2021 11:00 AM