---
Kotaku Saturday, April 23, 2022 10:30 AM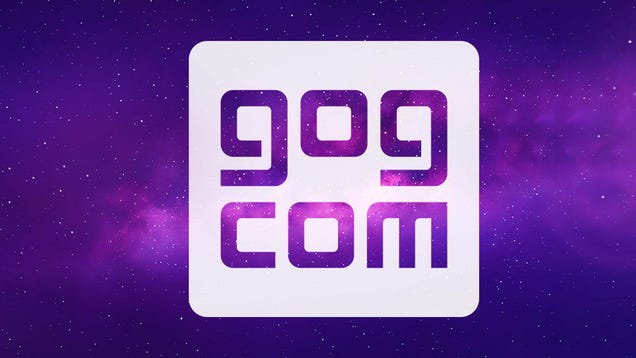 The digital storefront GOG, formerly known as Good Old Games, recently announced that it will offer its employees menstrual leave, allowing anyone suffering from excessive period pain or other complications extra time off. It makes the studio one of the first companies in the games industry to offer such a benefit to…
---
PCGamesN Saturday, April 23, 2022 1:20 PM
After multiple leaks of beta playtests, Ubisoft confirms that Project Q signups are now available for the general public - while at the same time, also announcing the existence of the publisher's new PvP multiplayer game. It also says it has "no plans" to implement NFTs in it, either. Gasp.
Project Q is Ubisoft's new "innovative and modern PvP battle arena game", which received a secret playtest earlier this week - and was promptly leaked, along with footage featuring a colourful style reminiscent of Fortnite or Knockout City.
Now that the cat's out of the bag, Ubisoft has officially announced "Project Q" on Twitter (thanks, The Loadout) - which presumably won't be the online game's final name. It describes Project Q as "a team battle arena letting players truly own the experience" and invites players to sign up for further beta playtests - including on PC via its own client, Ubisoft Connect. The publisher also confirms Project Q is not a battle royale game but does feature "a variety of PvP modes".
Rainbow Six Siege Year 5 operators
,
Best Rainbow Six Siege operators
,
Play Rainbow Six Siege
---
PCGamesN Saturday, April 23, 2022 12:41 PM
The World of Warcraft Dragonflight Mythic raid race won't be "unhealthy, frustrating" or generally unenjoyable for "participants and the spectators alike", promises Blizzard - after the Sepulcher of the First Ones race took a gruelling 18 days to complete.
Races to complete new raids in World of Warcraft are a big part of the MMORPG game but they can be tests of endurance rather than skill for the teams that compete in them. Last month's Mythic race through Sepulcher of the First Ones took more than two weeks to finish and cost one team over $93,000 USD - and they had to pause their progress because it was "pretty damaging" to the team's health.
PCGamesN spoke to World of Warcraft game director Ion Hazzikostas about this, and how Blizzard plans to improve things for players and teams with the new Dragonflight raid - set in "the ancient prison of the Primal Incarnates", according to the website, which Hazzikostas calls "an exciting raid zone that will be the capstone of our launch Dragonflight expansion".
WoW Shadowlands review
,
The best WoW addons
,
WoW Classic leveling guide
---
PCGamesN Saturday, April 23, 2022 11:10 AM
There's a new survival city-building game coming later this year, and the twist is that it's basically a Bioshock management game. The Aquatico reveal trailer shows the game as a neat mix of Surviving Mars meets Subnautica, and seems like it also features survival and exploration elements too.
Aquatico is the new underwater city-management strategy game from Digital Reef and Overseer Games, the studio behind last year's well-received medieval city builder Patron. According to Aquatico's Steam page, it's set in a far-flung future where the surface has become uninhabitable and we haven't got the technology to colonise other planets yet - which is basically an excuse to create a submerged city.
Like in Surviving Mars, humans can't survive outside the base, so it's a matter of putting together an underwater city where the inhabitants can live and thrive, would you kindly. Build a city, gather resources, tend to your population's needs, explore, and "overcome unique dangers that lurk in this incredible environment", all with the help of drones, submarines, and Big Daddies - um, "mechanized underwater robots".
---
Rock Paper Shotgun Latest Articles Feed Saturday, April 23, 2022 5:05 PM
Potionomics seems to contain several things I'd like from a video game. It's got brewing potions, yes, that's good. There's shopkeeping, I like that a lot. Then there's a card-driven social system for haggling with customers - perfect. Recettear meets Potion Craft meets Signs Of The Sojourner? With beautiful character animation? Gold.
Watch its new trailer below.
---
Rock Paper Shotgun Latest Articles Feed Saturday, April 23, 2022 4:30 PM
Darwinia is a fabulous, offbeat strategy game set inside a virtual world overrun by a virus. It's an early indie classic. It's possibly Introversion's best game - though, god, that's a close call. It's also now fully remastered.
Darwinia's 10,000th anniversary edition launched this week, with a newly re-written graphics engine, support for surround sound, cloud saves, Steam Deck, and various bug fixes. Lovely stuff.
---
Rock Paper Shotgun Latest Articles Feed Saturday, April 23, 2022 3:56 PM
Amy Hennig started work on a Star Wars game back in 2014 while working for EA and Visceral. That project was canned and the studio closed, but now Hennig is getting another swing at the galaxy that's far, far away. Her new studio, Skydance New Media, has partnered with Lucasfilm Games to to produce a "richly cinematic action-adventure game" with an original Star Wars story.
---
Twinfinite Saturday, April 23, 2022 2:47 PM
Today Netmarble released another English trailer of Level-5's online JRPG Ni No Kuni: Cross Worlds, focusing on its art.
---
Twinfinite Saturday, April 23, 2022 11:13 AM
The developers at Sabotage Studio continue to release small but intriguing clips of their upcoming RPG Sea of Stars on the weekends.
---
Siliconera Saturday, April 23, 2022 5:00 PM
Medicos Entertainment is hosting a new Naruto Shippuden and Boruto pop-up shop in Japan. The revealed illustrations for the event feature many popular characters from the series wearing glowing futuristic techwear of various colors. The pop-up shop will be open from May 17 to May 31, 2022, at the Shinjuku Marui Annex Medicos store.
The featured illustrations include a total of nine characters in the "cyber" style. These characters include Itachi, Gaara, Sasuke, Naruto, Sakura, Shikamaru, Kakashi, Mitsuki, and Boruto. Each character has an associated color and unique clothing choices, as well as futuristic ninja weapons like kunai and katana.
https://twitter.com/medicos_et_02/status/1517337397725470721
While it's unclear what products will be available at the pop-up shop, Medicos said that it will sell new items featuring the above illustrations. It will also sell nine limited-edition cards. The company will also make these products purchasable via the Medicos Online Shop. Medicos will reveal said products at a later date. Finally, full-scale panel boards of each character will also appear at the store.
Earlier this month, G Fuel revealed a Naruto miso ramen-flavored drink as part of April Fools. It also sells a normal peach and pomelo drink.
The Naruto Shippuden and Boruto pop-up shop will open on May 17, 2022, and end on May 31, 2022. It will appear in the Medicos store at Shinjuku Marui Annex.
The post Naruto Pop-Up Shop Features Characters in Futuristic Techwear appeared first on Siliconera.
---
Siliconera Saturday, April 23, 2022 3:00 PM
Coloring books can be a soothing thing. Given how stressful the day-to-day can be, taking a moment to fill in images of familiar faces can be a way to have a moment. Or, if perhaps you aren't artistically inclined, customize a beloved hero. So as someone might expect, Demon Slayer: Kimetsu no Yaiba: The Official Coloring Book is a chance to spend time with beloved characters. It's a generally pleasant experience, though not every page might be perfect and Tanjiro Kamado and his core group get the most attention.
In many ways, the Demon Slayer coloring book is absolutely perfect. It accomplishes what a fan of the series might want. This is actually a compilation book. Viz's English release combines two Japanese books into one. That means it is over 80 pages long with over 70 pieces of art to complete. As the pages are 7.25 inches by 10.13 inches, it falls short of the A4 size. However, Koyoharu Gotouge's exact art is used. So people are getting authentic images.
A lot of it is going to look familiar too! You know how in manga volumes, you'll sometimes see small character art between chapters? Well, as I went through the book, I saw some images that felt familiar. This means occasional omake art that could be out of character or whimsical. Though don't worry! Most of the art is the people as you remember. But it's fun to suddenly see, say, baby Tanjiro and Nezuko dressed in the outfits they wear in the series or Nezuko and Makomo in school uniforms. These images tend to be arranged in such a way that you can really appreciate and have enough space to do them justice while coloring them.
What I also really appreciated were the actual pages taken straight from the manga. These include the actual dialogue boxes. However, the pages are blown up so, if someone desired, they could provide the proper shading and context for each one. There's an opportunity to really go all out to ensure everything looks incredible. Though if someone does want to take a more simplistic approach, I imagine that would look quite good too. You also will see a few covers in there, such as the one from the first volume. Which means you can take a different approach from the original designs.
However, there are some things to note. It really does feel like certain characters appear more often than others. You'll see a lot of pages with Tanjiro, Nezuko, Inosuke, and Zenitsu featured. (Muzan Kibutsuji also showed up more often than I expected!) Of the Hashira, Giyu appears most often. Sadly, there are fewer Kanao pictures than I would have liked.
There are also some situations in which the line art might not be as complex. For example, I noticed Demon Slayer coloring pages with Giyu Tomioka, Shinobu Kocho, Muichiro Tokito, and Obanai Iguro would have less elaborate hair. Perhaps because originally these characters' hair or uniforms are primarily black? It can happen with some Nezuko pages too, which makes sense. But if you have a page which features one of them and a more detailed character, like one that pairs Giyu and Tanjiro for a single page, it feels disjointed.
Generally, though, Demon Slayer: Kimetsu no Yaiba: The Official Coloring Book accomplishes everything someone would expect. It prioritizes major characters. It features Gotouge's art. You're getting chances to color in covers, panels, and single pieces of art with important people. There are some pages that might not be perfect. But as long as you have your own pens and get creative, you could probably make any one of them look pretty good.
Demon Slayer: Kimetsu no Yaiba: The Official Coloring Book is now available outside Japan. The anime is streaming on Crunchyroll, and Viz Media localized the manga.
The post The Demon Slayer Coloring Book Focuses on Certain Characters appeared first on Siliconera.
---
Siliconera Saturday, April 23, 2022 1:00 PM
A scale figure of Hololive VTuber Amane Kanata is in development. Revolve will be in charge of its production. More details on its release window will appear in the near future. Kanata herself announced news of this upcoming figure during her 3D live concert, which took place on April 22, 2022. [Thanks, Hobby Watch!]
Kanata is a fourth generation member of Hololive. She will be the first from her generation to appear as a scale figure. Similarly, the Kanata scale figure will be the first Hololive scale figure from Revolve. As the figure is in the early stage of development, there are no pictures of the prototype just yet. If the picture on the announcement will match the figure's pose, though, it seems that the Kanata figure will have her reaching her arms out, with her wings spread.
Earlier this year, in February 2022, the person behind Kanata announced that she had tested positive for COVID-19. After this announcement, Kanata mostly posted short videos updating her followers on symptoms, as well as confirming that she is still alive. In April 2022, she released song covers, such as one of "Phony," and streamed, which seems to show that she is recovering.
The Amane Kanata figure is in development. More news on its release window and pricing will appear in the near future.
The post Amane Kanata Scale Figure is in Development appeared first on Siliconera.
---
Siliconera Saturday, April 23, 2022 11:30 AM
Japanese singer and voice actress Nana Mizuki has tested positive for COVID-19, according to her agency StarCrew. She will follow the instructions of the public health center for medical treatment. The Nana Mizuki Twitter account also notes that she has a fever, but her symptoms are stable.
StarCrew says that Mizuki had been taking proper preventative measures, and apologizes to fans and the industry for causing worry. StarCrew, as well as the official Nana Mizuki Twitter account, also apologized for the trouble that her sickness will cause. It also promised that its staff and talent will double down on preventative countermeasures going forth.
Quite a number of voice actors and actresses have announced that they have tested positive for COVID-19. Among them are Kisho Taniyama, Kana Hanazawa, Nobuhiko Okamoto, and Saori Onishi.
Nana Mizuki has been a voice actress and singer since 1998, debuting as Chisato Kadokura in Noel ~ La neige ~. Since then, she has voiced characters such as Ann Takamaki from Persona 5, Hinata from Naruto, and Tamao from Shaman King. Mizuki has also sung songs for anime and games, as well as released singles and albums.
There is no news as to what will happen to Mizuki's existing roles if she will need to take a break in order to recover from COVID-19.
The post Nana Mizuki, Naruto and Persona VA, Tests Positive For COVID-19 appeared first on Siliconera.
---
Siliconera Saturday, April 23, 2022 10:00 AM
Sony Interactive Entertainment updated its blog post with the official launch dates of its new tiered PS Plus service. The service will have different rollout dates for each region, with Asia being the earliest and Europe being the latest. Additionally, Sony is expanding its cloud streaming Premium tier to include several new countries in Eastern Europe.
Notably, the rollout in Asia will be earlier than previously announced. Users in Asia, excluding Japan, will have access to the new tiered subscription service starting May 23, 2022. It's important to note that these launch dates are targets, and may be changed at a later date. Below is a full list of the rollout dates for each region:
Asia (excluding Japan) - May 23, 2022
Japan - June 1, 2022
Americas - June 13, 2022
Europe - June 22, 2022
Furthermore, Sony is adding a total of 11 countries to its cloud streaming service offerings. Once the new PS Plus service launches, users in these countries will be able to choose the PS Plus Premium tier offering. With this addition, Sony will be offering cloud streaming to a total of 30 markets. Here's the list of new countries:
Bulgaria
Croatia
Czech Republic
Greece
Hungary
Malta
Poland
Republic of Cyprus
Romania
Slovakia
Slovenia
The new PS Plus service will feature three different tiers: PlayStation Plus Essential, PlayStation Plus Extra, and PlayStation Plus Premium. PS Plus Essential will be the original PS Plus offering, while PS Extra and Premium will offer a range of new content. Those living in countries where cloud streaming is not available will instead have access to PS Plus Deluxe, which includes all of the content covered in the Premium tier excluding cloud streaming.
Sony will re-launch its new PS Plus service starting May 23, 2022.
The post New PS Plus Service Launch Dates Announced appeared first on Siliconera.
---
Destructoid Saturday, April 23, 2022 5:00 PM
---
Destructoid Saturday, April 23, 2022 3:00 PM
---
Destructoid Saturday, April 23, 2022 1:00 PM
---
Destructoid Saturday, April 23, 2022 11:00 AM
---
Pivotal Gamers Saturday, April 23, 2022 1:05 PM
What's up folks? We have another excellent giveaway from Giveaway.su for Magic crystals. Read on for their offering. Hurry up! We have loaded 1500 "Magic crystals" Steam keys to our website! According to statistics all keys will be gone in several hours, so don't delay getting it, bro. Steam level 1 is required to get the key from this giveaway. A few words about Magic crys...