---
Kotaku Friday, March 10, 2023 6:10 PM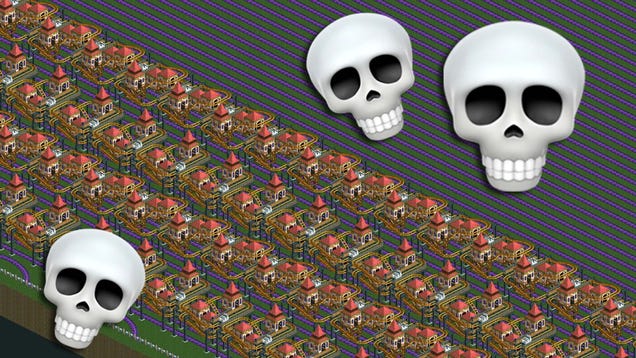 Have you ever waited for a few hours to ride a popular roller coaster? Perhaps. But I can guarantee you that nobody has ever waited the entire life of the known universe. Well, unless you are the unlucky digital folks stuck on a new wild and complicated Roller Coaster Tycoon 2 creation from YouTuber Marcel Vos.
---
Kotaku Friday, March 10, 2023 5:15 PM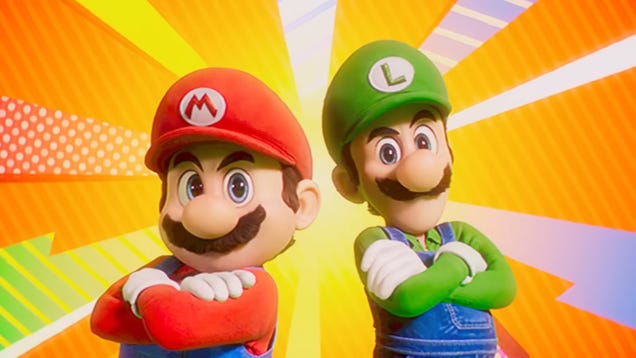 Like most people who require water to live, you probably like H20 a normal amount—but you definitely don't like water as much as this famous Nintendo fan. They're so well-known and beloved that they've even been featured in the official plumber website for the Super Mario Bros. movie.

---
Kotaku Friday, March 10, 2023 4:50 PM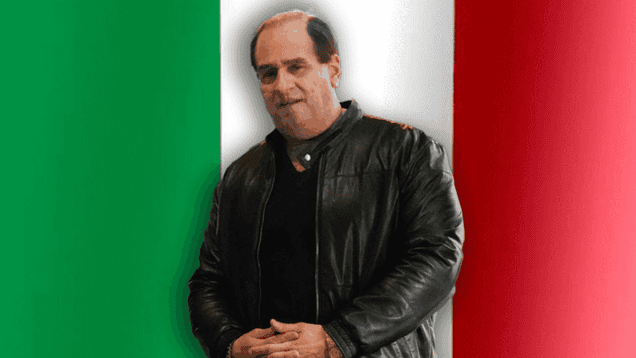 It's not bold to say that Colin Farrell is an attractive man (look at him in Fright Night or Miami Vice or Alexander), but it is bold to say that Colin Farrell as The Penguin in 2022's The Batman is attractive. He's covered in prosthetics, is losing his hair, and has an overall skeezy vibe that makes it tough to…
---
Kotaku Friday, March 10, 2023 4:45 PM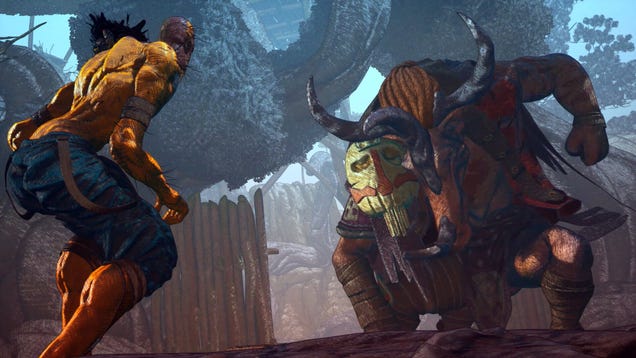 I'm a sucker for melee-focused games. Anything that emphasizes brutal brawling and flashy martial arts, like Sleeping Dogs and Sifu, is totally my jam. So, I was both curious and stoked when my Xbox Series S, the bestie that it is, recommended I check out ACE Team's Clash: Artifacts of Chaos. Unfortunately, I walked…
---
Kotaku Friday, March 10, 2023 3:40 PM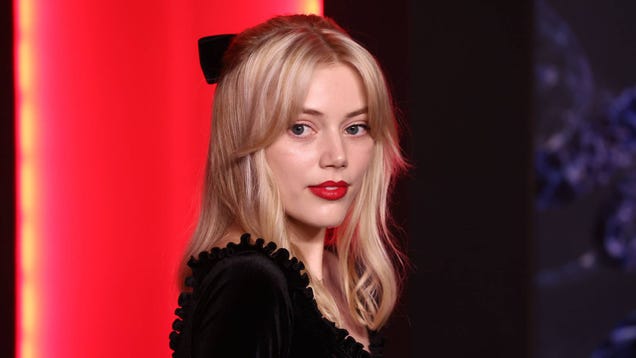 Grace Van Dien is a streamer and an actress. You probably know her best as Chrissy Cunningham on Stranger Things, but she's also starred in movies like What Comes Around and V For Vengeance. Two days ago, she told her Twitch viewers that she "turned down acting projects and decided to stream more" because she has…
---
Kotaku Friday, March 10, 2023 3:35 PM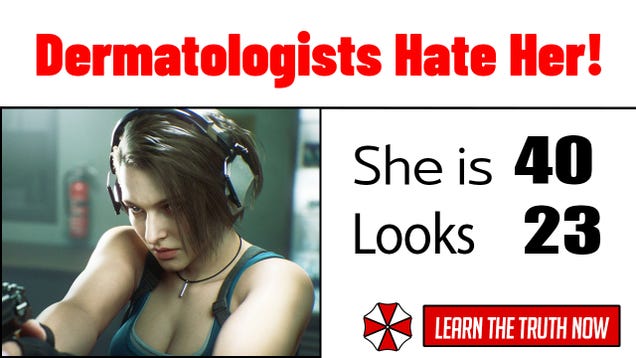 During yesterday's Capcom Showcase stream we got another look at the newest Resident Evil CG film, Resident Evil: Death Island. The trailer featured classic RE characters like boulder-punching enthusiast Chris Redfield; the Karen hair-bob heartthrob Leon S. Kennedy; and the railgun-wielding badass, Jill Valentine.…
---
Kotaku Friday, March 10, 2023 3:30 PM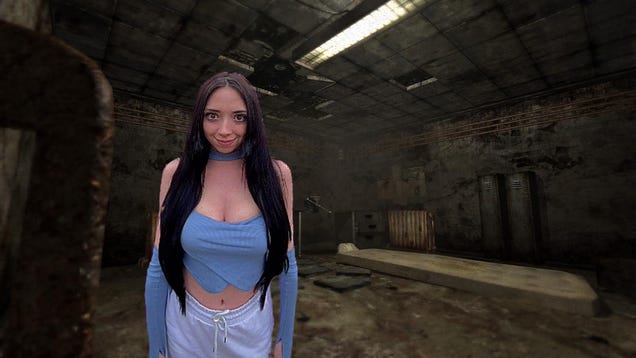 You open TikTok to find a woman rushing toward you in her kitchen. "My parents are coming over," she informs you, her jaw snapping open and shut like a stork swallowing a fish, "can you help me clean?"

---
PCGamesN Friday, March 10, 2023 9:29 PM
March 10 - Added confirmation from Bungie regarding the Destiny 2 Root of Nightmares World's First raid race winners.
The Destiny 2 Root of Nightmares Lightfall raid has launched and, in it, Guardians face one of the most terrifying enemies in the history of Destiny 2's expansive lore.
More than a thousand raiders have jumped into the World's First race to complete the Destiny 2 raid in contest mode, which increases the event's difficulty for the first 48 hours of the raid. The beautifully-designed raid features the voice of Nezarec, the Final God of Pain, encouraging players to seek the entity out while on the Witness's pyramid ship.
The fireteam Hard in the Paint is the confirmed winner of the World's First race, as confirmed by the official Destiny 2 Twitter account. The team defeated Nezarec to complete the raid in about 2 hours and 24 minutes.
Each member of the winning team will earn a special raid belt that Bungie has developed specifically for the event winners. However, all players who complete the raid within the first 48 hours will get a special emblem.
MORE FROM PCGAMESN:
Destiny 2 classes
,
Lightfall exotics
,
Destiny 2 builds
---
PCGamesN Friday, March 10, 2023 5:00 PM
If you've been saving up for the Spring Steam Sale, your wait is almost over. Just when your wallet thought it was safe to go back on the Steam store, Valve has outlined its next Steam sale dates along with a glimpse at some of the many cheap games you'll be able to grab while it's live. While the sale is a few days away, it looks like some of the best PC games are already lined up to feature in the bargain bonanza.
Steam FAQ
,
Steam family sharing
,
Steam in-home streaming
---
PCGamesN Friday, March 10, 2023 4:12 PM
The week one Genshin Impact sales estimates for Dehya and Cyno are showing a significant slowdown as players get vocal about Dehya's kit. This likely isn't a huge blow to HoYoverse financially, but it's hard to ignore the community when they've even created a whole new #FixDehya hashtag to list suggested buffs and provide undeniable proof of Dehya falling short of the anime game's other five-star characters.
MORE FROM PCGAMESN:
Genshin Impact codes
,
Genshin Impact character tier list
,
Genshin Impact leveling guide
---
PCGamesN Friday, March 10, 2023 3:15 PM
How do you complete the Destiny 2 Root of Nightmares raid? The Destiny 2 Root of Nightmares raid, introduced as part of the Destiny 2 Lightfall expansion, is exciting showdown of skill, wits, and bravery as players take on a powerful enemy from an ancient time.
Bungie's newest Destiny 2 raid, now available with Destiny 2 season 20 content in the FPS game, is a showdown against Nezarec, a Disciple of the Witness.
MORE FROM PCGAMESN:
Destiny 2 classes
,
Lightfall exotics
,
Destiny 2 builds
---
Twinfinite Friday, March 10, 2023 5:19 PM
Pokemon GO touch grass.
---
Twinfinite Friday, March 10, 2023 4:29 PM
And your winner...
---
Twinfinite Friday, March 10, 2023 4:28 PM
He just like me fr!
---
Siliconera Friday, March 10, 2023 9:30 PM
Like previous Fatal Frame games, Fatal Frame: Mask of the Lunar Eclipse offers some extra costumes for players to unlock. These come in the form of DLC costumes and unlockable costumes that can be obtained through playing the game. However, being able to change costumes for your characters is not immediately accessible. Players will need to make sure they beat the Prologue of the game before the option becomes available.
How to Change Costumes in Fatal Frame: Mask of the Lunar Eclipse
Once players have reached Phase I: Summoning, you can change your unlocked extra costumes at any save point in the game. Save points are denoted by yellow lanterns that can be found throughout the game. These lanterns will sometimes not glow depending on if you are being attacked by a spirit. But generally, they will always be accessible.
Please keep in mind that a majority of accessories are only available through the Digital Deluxe version of the game or by having pre-ordered the game. Additionally, the Digital Deluxe version of the game comes with extra swimsuit costumes for Ruka, Misaki, and Choshiro. Other costumes available in this version include evening dresses for Misaki and Ruka. However, players can unlock standard swimsuit costumes for all characters simply through making progress.
You can check out the full costume showcase for Fatal Frame: Mask of the Lunar Eclipse below.
[embed]https://www.youtube.com/watch?v=3BulZ-a_ZSE&ab_channel=KOEITECMOAMERICA[/embed]
Fatal Frame: Mask of the Lunar Eclipse is available on the Nintendo Switch, PlayStation 4, PlayStation 5, Xbox One, Xbox Series X, and PC.
The post How to Unlock Extra Costumes in Fatal Frame: Mask of the Lunar Eclipse appeared first on Siliconera.
---
Siliconera Friday, March 10, 2023 8:00 PM
If you're playing Octopath Traveler 2, you may see an obnoxious empty gap on your world map. You know what I'm talking about. There's that landmass below New Delsta, and it seems impossible to reach. Well, the bad news is, you can't get there right away like you can many places in the game. The good news is, all you need to do in order to unlock that part of the map and its town of Lostseed is go through Throne's story in Octopath Traveler 2.

Throne's story begins in the Brightlands Underground Waterway you can reach from New Delsta. There's a locked door at the end of the path. It won't unlock until you get keys from both Father and Mother in chapter three of her tale. Once you do, you can head to New Delsta to take part in chapter four. (This is a level 45-recommended quest.) After seeing the tombstone in the backstreets area that says "I await where it all began," Throne heads to the entrance to the Underground Waterway and goes to that locked door at the end.

Opening it and walking through takes you to the danger level 45 Deserted Highroad. You can journey through this space, with a brief gondola ride, to get to the town of Lostseed in Octopath Traveler 2. Going through the town can also take you to the level 45 Lostseed Castle dungeon.
Simply reaching both places for the first time is enough to fill in those empty gaps in the Octopath Traveler 2 world map.
Octopath Traveler 2 is available for the Switch, PS4, PS5, and PC. A demo is available.
The post How to Fill in the Octopath Traveler 2 World Map by Reaching Lostseed appeared first on Siliconera.
---
Siliconera Friday, March 10, 2023 7:30 PM
Many side stories in Octopath Traveler 2 seem like they'd be straightforward, but "Sword Hunter in the Decaying Temple" isn't one of them! It sounds simple enough. The beaten Young Warrior in Sai will mention how the family sword was stolen by a thief. He'll flat out say that the person is at the Eastern Sai Sands Decaying Temple. But going there might turn up nothing. There's a quick trick, and it means a solo run.
What you need to do after talking to the Young Warrior in Sai is then head to the Tavern. Remove everyone from your party except for the person you chose as your main character. (If you've never done this before, you need to hover over the allies in your party and press Y or square, depending on your platform.) In order to get the thief to target you and show themselves, you need to head into the Decaying Temple alone.
Unfortunately, this is a daunting task! The Southern Sai Sands and Eastern Sai Sands areas both only have a danger level of 16. So getting to the Decaying Temple isn't too bad.
However, the Decaying Temple is a level 40 area, and this optional boss is hard. Head all the way south into the back of it to meet the Sword Hunter Karma. I went into the battle with a Throne initially who was exactly at level 40 until I return with her at level 50 and with armsmaster as her secondary job.

This character will start the fight in a stance with seven shield points. Of his six weaknesses at the start, four are axe, dagger, polearm, and staff, and the dagger will remain a weakness for other stances. However, one of Karma's stances has one shield point and no weaknesses, so keep an eye out to break an enemy who has no weakness. He also swaps into the Unbreakable Stances when he's near death that has 15 shield points. It is weak against everything.
However, the thing to worry about during the Sword Hunter fight's Unbreakable Stance is if you see the message "Karma's hostility grows." This means the boss is preparing to use Killer Karma. This will deal 9,999 damage and cause a game over, so break him immediately. Winning gets you the Young Warrior's Keepsake Sword.
If you survive the fight, you can teleport back to Sai to finish "Sword Hunter in the Decaying Temple" in Octopath Traveler 2. For all that trouble, you'll only get 12,000 Leaves and a Refreshing Jam. Also, if you want the Keepsake Sword for yourself as an actual usable weapon and not a key item, you can steal it from the Young Warrior by either Steal with Throne during the day or Mug with Osvald at night.
Octopath Traveler 2 is available for the Switch, PS4, PS5, and PC. A demo is available.
The post How to Finish Sword Hunter in the Decaying Temple in Octopath Traveler 2 appeared first on Siliconera.
---
Siliconera Friday, March 10, 2023 7:00 PM
Sunrise announced a new Mobile Suit Gundam: The Witch from Mercury campaign, showcasing art of Suletta and Miorine as they travel around Japan together. This campaign is the "Witch From Mercury Japan Travel Tour" and it has its own accompanying hashtag. The first picture is already on the official Twitter account.
To coincide with the Mobile Suit Gundam: The Witch from Mercury Shibuya jack, Suletta and Miorine are posing in Tokyo City. Specifically, they are in front of the Statue of Hachiko. This is a very famous statue of the very famous shiba inu, and is one of the symbols of Shibuya. In the picture, Miorine is taking a selfie with the statue while Suletta raises the V sign behind her.
https://twitter.com/G_Witch_M/status/1634016469389557760
In total, Sunrise will upload 28 pictures for the Witch from Mercury Japan Travel Tour campaign. All of the cities that Suletta and Miorine will visit are ones with MBS and TBS stations in them. The art of the two girls in front of the Statue of Hachiko will also be exhibited as a B2 tapestry at the Mobile Suit Gundam: The Witch From Mercury Expo (which is being held in Shibuya).
Mobile Suit Gundam: The Witch from Mercury is streaming on Crunchyroll. Season 2 will start from April 2, 2023.
The post Suletta and Miorine Go on Dates Around Japan in Gundam Campaign appeared first on Siliconera.
---
Siliconera Friday, March 10, 2023 6:30 PM
Film is an essential tool in the Fatal Frame series, and Fatal Frame: Mask of the Lunar Eclipse is no exception. You will be using it to defend yourself from ghosts and to take pictures of vital clues that will help you progress in the game. While picking up film is a given, there are a few things to keep in mind when trying to find it and when to use it in Fatal Frame. Outside of one specific type of film, the amount of more powerful film you get is finite.
How to Find Film in Fatal Frame: Mask of the Lunar Eclipse
Film can be acquired in the game by finding it through the use of your flashlight or camera viewfinder. If you see your filament (the little bar on the lower right hand of your screen) glow blue, that means an item is near by. It's worth investing the time trying to find that film, since that means it is a more powerful version of the Type-07 film that is stock and standard for your camera. This is largely because near the tail end of the game, and for the final boss fight, you will want to hoard the highly coveted Type-61, Type-90, and Type-Zero film. Type-Zero film should exclusively be used for the final boss if you can manage it.
Also bear in mind that if your arm is grabbed while you are reaching for an item, that item will disappear forever. So make sure to release whatever button or key that's assigned to grabbing an item the moment you hear any of the three main characters gasp or make any kind of shocked noise.
Thankfully, there is a film that you can use as much as you like without recourse in Fatal Frame: Mask of the Lunar Eclipse: Type-07. This film has unlimited uses and is especially handy for taking down the ghosts that appear early in the game. It is also good for photographing clues. Another bonus is that your camera will automatically revert to using Type-07 film after any encounter. This prevents you from accidentally taking investigation shots with your rarer, more powerful film. But you'll want to keep this in mind if you run into any ghosts.
Fatal Frame: Mask of the Lunar Eclipse is available on the Nintendo Switch, PlayStation 4, PlayStation 5, Xbox One, Xbox Series X, and PC via Steam. You can read our review here.
The post How to Find Film in Fatal Frame: Mask of the Lunar Eclipse appeared first on Siliconera.
---
Siliconera Friday, March 10, 2023 6:00 PM
The new Pokemon anime series will apparently inspire a manga adaptation, and it will be published on CoroCoro Comic. Leaker ryokutya2089 said that a special long-form manga chapter will release in the May 2023 issue of the Japanese magazine. It seems like artist Kei Yamataka will be in charge of illustrating the manga. Additionally, the April 2023 issue of CoroCoro Comic will come with an art poster full of "new top secret information" about it. [Thanks, ryokutya2089!]
There are no further details on the manga adaptation of the upcoming new Pokemon anime series. People will have to wait for the April 2023 issue of the magazine to see more details. CoroCoro Comic is known for publishing manga aimed to children, and the magazine has previously published many adaptations of different Pokemon media, such as Pokemon Adventures (known as Pocket Monsters SPECIAL in Japan).
Liko and Roy are the protagonists of the new Pokemon anime series, and they will succeed Ash and Pikachu. Liko owns a mysterious pendant, while Roy has a strange Poke Ball. Professor Friede is this entry's professor and is accompanied by Captain Pikachu as his partner. The Japanese voice actors for these characters were recently announced.
The new Pokemon anime series will focus on the Paldea region, and it will start airing from April 14, 2023. The first episode will be an hour-long special.
The post New Pokemon Anime Series Alleged Inspiring a Manga appeared first on Siliconera.
---
Siliconera Friday, March 10, 2023 5:30 PM
Zhang Liang serves as a good wake-up boss in Wo Long, viciously punishing players who have not yet gotten the hang of its basic mechanics. The unfortunate reality is he is also the first boss you have to go up against. Despite how early in the game you encounter him, Zhang Liang is harder than a lot of the later bosses you have to fight. Luckily, once you know what to do and remember to play it safe, defeating him is not as impossible a task as it may seem.
First of all, a general rule of thumb in Wo Long if you are not so confident in your reaction time is to equip a weapon with a lower deflect difficulty. At this point in the game, you should have a polearm available to you. Zhang Liang's always blocking your attacks, which means it is difficult to score free hits on him. However, he leaves himself wide open if you parry his attacks.
This is yet another general strategy when playing Wo Long: deflect as much as you can and get in a few hits before returning to the defensive.
As a tip, when Zhang Liang lunges at you, there is actually a beat before his attack lands. Try to wait maybe half a second before you deflect or he will punish you. When you whittle him down to half-health, he gets a jumping attack. This one is very easy to parry because of its simple tell. Just keep an eye on him while he's in the air. Since he spams this, you can end the fight very quickly from this point if you can deflect all of his jump hits. It may sound difficult, but the rhythm to this attack is easier to follow than his lunge move.
For this fight, the Blindfolded Boy is your ally. He can be a bit of a hindrance, to be honest. This is because he occasionally knocks Zhang Liang out of his attack motion or lunge. If you are close enough to take advantage of the opening, that's fantastic. But otherwise, you will have lost your chance to parry his attack, which is preferable because you can get closer to staggering him. The Blindfolded Boy can also get in your way when you try to move around the map if he gets too close to you. So when you position yourself on the field, make sure you sandwich Zhang Liang between yourself and the Blindfolded Boy. Not only is this a good pincer strategy so you can maximize damage, but it gets the Blindfolded Boy out of your hair.
Zhang Liang is actually a two-part boss fight. After you defeat him in his human form, he turns into a monster. Luckily, you gain access to the Divine Beast when you get him to around half health, which will essentially end the fight. If you plan on using the Divine Beast, make sure you check your key binding before you even start the Zhang Liang fight. You cannot pause in this game. Since Zhang Liang can hit from farther away in his second form, it can take a bit of time to familiarize yourself with the deflect timings. So I recommend holding onto two Dragon's Cure Pots for this portion of the fight to play it safe.
Zhang Liang is a grueling challenge but if you keep these tips and strategies in mind, you should have a bit of an easier time. The rest is up to your luck and how fast you can hit that deflect button. Incidentally, if you die during the second half of the boss fight, you have to start over right from the beginning. Good luck!
Wo Long is readily available on the PS4, PS5, Windows PC, Xbox One, and Xbox Series X.
The post Here's How to Beat Zhang Liang in Wo Long appeared first on Siliconera.
---
Siliconera Friday, March 10, 2023 5:00 PM
The Anime 20th Anniversary Outfit version of Sasuke Uchiha is now available to summon in Naruto x Boruto Ninja Voltage. Players have until April 10, 2023 to pull for him. There are also four different Ninja Cards that you can equip Sasuke with, all with varying effects and attacks.
Three of this version's Sasuke's Ninja Cards use lightning, and one of them uses fire. This is a reference to Sasuke's early Katon Jutsus before Kakashi taught him Chidori during the Chuunin Exam Arc. Since then, Chidori has become a signature move of his. These Cards allow him to use Jutsus from the show and manga. For example, his 5-star Ninja Card: Reverberating Thunderclap in the Night uses his Kirin technique.
Naruto x Boruto Ninja Voltage is an action and strategy game that has an element of fortress defense. You can create your own fortress and defend it against enemy attacks while simultaneously laying siege to your opponents. There is a multiplayer function so you can play with your friends. Like most mobage, it is free-to-play but has microtransactions that require real-life money.
Naruto x Boruto Ninja Voltage is readily available on Android and iOS devices, and the Anime 20th Anniversary Outfit Sasuke is in the gacha of until April 10, 2023.
The post 20th Anniversary Sasuke in Naruto x Boruto Ninja Voltage Can Use Kirin appeared first on Siliconera.
---
Siliconera Friday, March 10, 2023 4:30 PM
In Theatrhythm Final Bar Line various Final Fantasy characters appear, and one of the newly created ones for this installment is FFXV's Ardyn. To explain how he was recreated to fit with the spin-offs designs, Character Designer Monster Octopus went over the process. This also involved a look at some design documents to show the art for Ardyn and how Indieszero based the in-game look on the concept art.
Here's what Monster Octopus said about making a more diminutive, yet still recognizable, version of Final Fantasy XV character Ardyn for Theatrhythm Final Bar Line.
Of all the enemy characters that I designed for this game, the one I have the fondest memories of working on was Ardyn.

When I started working on him, it was hard to figure out how his complex clothing was constructed. I really wondered how indieszero would split the design up to move freely. The other thing was the sheer number of weapons he used with his Armiger power! It was quite a headache and I spent time mulling over how to approach these.

If I added too much detail in how the weapons were drawn then it would overload the player with too much visual information and also get in the way of Ardyn himself, but at the same time I didn't want to make them too simplistic. I also had to make subtle tweaks to work out how best to express Ardyn's mysterious side.
To compare, this is how Ardyn looked in Final Fantasy XV.

And here is how Ardyn looks in the Theatrhythm Final Bar Line design documents Square Enix shared.
[gallery columns="2" size="full" ids="954983,954984" link="file"]
Theatrhythm Final Bar Line is available for the PS4 and Nintendo Switch.
The post Theatrhythm Final Bar Line Character Designer Explained Final Fantasy XV's Ardyn Design appeared first on Siliconera.
---
Siliconera Friday, March 10, 2023 4:00 PM
Ahead of the release of The Legend of Zelda: Tears of the Kingdom, Nintendo shared Volume 3 of the Hyrule Discovery Journey, which focuses on Lanaryu. It specifically focuses on Lanaryu as it appears in Breath of the Wild. Previously, Volume 2 went in-depth about the beauties and dangers of Eldin. The entire webpage reads like something from a tourist guide, complete with PR.
Lanaryu in Breath of the Wild is a heavily water-based region that is blessed with a lot of rain. This makes it the perfect place to spend the hot summers. You can enjoy diving and even swimming up waterfalls, which Link demonstrates for you in the tourism guide. There are also plenty of valleys and swamps to explore.
Of course, like most other regions in Hyrule in The Legend of Zelda: Breath of the Wild, Lanaryu is not very safe. You might come across Lynels. In order to prevent yourself from becoming its meal, you should remain calm and focus on defensive maneuvers. Speaking of meals, Lanaryu has plenty of seafood. Hyrule Discovery Journey Volume 3 has the recipes for Salt-Grilled Crab, Fish And Mushroom Skewer, and Simmered Fruit.
The Legend of Zelda: Breath of the Wild is on the Nintendo Switch and the Wii U. Its sequel, Legend of Zelda: Tears of the Kingdom will come out for the Nintendo Switch on May 12, 2023.
The post Legend of Zelda Hyrule Discovery Journey Focuses on Lanaryu appeared first on Siliconera.
---
Siliconera Friday, March 10, 2023 3:30 PM
AMC theatres are giving out a double-sided Super Mario Bros Movie poster with advance bookings to the movie. The offer is only available for those who visit an AMC theatre on March 10, 2023, also known as Mario Day. It is also only available in the United States. The Super Mario Bros. Movie will be available to watch in theatres on April 5, 2023 after Illumination, Nintendo and Universal Pictures announced they were bumping up the release date. [Thanks, @Wario64!]
With the movie less than a month from release Illumination, Nintendo, and Universal Pictures are also ramping up the marketing. Other recent promotional events include a rerun of Super Mario themed Build-a-Bear plushes, a new trailer that features Bowser's Castle, a prototype replica of Mario's boots and the appearance of a Mario Bros. plumbing van outside the Nintendo store in New York City.
You can look below to find AMC's announcement tweet featuring a video from Jack Black, who voices Bowser in the movie.
[embed]https://twitter.com/AMCTheatres/status/1633953937094242304?s=20[/embed]
Mario Day is an unofficial celebration on March 10th (Mar 10) where Nintendo and fans celebrate the Super Mario franchise as a whole. You can often find Mario-specific offers over on their web store.
The Super Mario Bros. Movie will release on April 5, 2023 in North America and Europe, and on April 28, 2023 in Japan. The Super Mario Bros Movie poster promotion is only available in the US on March 10, 2023.
The post AMC Theatres Promote Super Mario Bros Movie with Double-Sided Poster appeared first on Siliconera.
---
Siliconera Friday, March 10, 2023 3:00 PM
Wondering what you should play on Sony's new PlayStation VR2 headset? We've been putting a dozen PSVR2 launch games through their paces to see what they're all about. Let's get to it!
The lonely PSVR2 exclusive
Horizon: Call of the Mountain
Developer: Firesprite, Guerrilla | Publisher: Sony | $59.99
PSVR2 Exclusive
With arguably the sole responsibility of carrying the PSVR2 launch, Call of the Mountain is probably on most players' purchase lists. In it, you explore the world of Horizon largely by climbing and shooting arrows. If you're not enamored with the world already, there's less to love. Part of the game's joy is watching creatures walk by or meeting Aloy. It's a pretty environment even without context, but that context is of clear value.
Besides that, though? This is a game about grabbing stuff. The climbing mechanic, by virtue of the still-limited technology, feels more like dragging the world around you. That means you generally feel safe, which should help many to comfortably play! But still, it makes longer climbing sequences a... well, a real drag. The swinging feels better, so we love that part. But the primary issue with traversal is that it's all very scripted. That's true with Horizon proper, and truly, with Sony first-party development as a whole. But with a game focused on climbing, we wish we could feel like we're problem-solving.
The archery is, unsurprisingly, a strength for the game, as VR has repeatedly proven its expertise at replicating that. We continue to be not-great at archery, which is also accurate to the real world! But this still feels nice. And the game generally doesn't throw a ton of it at you in a row.
Call of the Mountain wants to be very serious with its storytelling, but it also puts instruments and paint and such everywhere for you to be silly. It's certainly not alone in this tactic; we see it a lot in VR games. But it works better in a multiplayer context. By yourself, this silly stuff feels a bit out of place and takes you out of the immersion.
The prestige PSVR2 game re-releases
Star Wars: Tales from the Galaxy's Edge
Developer: ILMxLAB | Publisher: Disney | $49.99
Also on Quest
It's legitimately cool to hang out in Star Wars environments in VR, and Tales from the Galaxy's Edge knows that well. Though we do wish we spent more time in identifiable environments from the films and shows, the game instead mostly focuses on the area most notably depicted in the Disney theme parks. The game was initially released on Oculus platforms in 2020, and escapes its exclusivity with this port.
Galaxy's Edge tells most of its story using theme park techniques, like video screens and characters behind counters. (Which does makes sense, given the game's origins!) This allows them to present things how they want without worrying about anything breaking, but it does lead to a limited amount of meaningful interaction.
Rez Infinite / Tetris Effect: Connected
Developer: Enhance, Resonair, Monstars, Stage Games | Publisher: Enhance | $29.99 / $39.99
Also on PSVR, PC, Quest
While they're not new, both Rez Infinite and Tetris Effect benefit greatly from the increased immersion of the new headset's tracking and resolution. Rez Infinite adds eye tracking to its suite of control options, and we really liked what it added to the game.
Tetris Effect does allow you to configure the new Sense controllers to play, but we tried that, and we can't recommend the standard controller enough. This game needs a D-pad and super-precise movements and timing. Still: we love Tetris Effect in VR, so however you can get it, do.
Moss / Moss: Book II
Developer: Polyarc | Publisher: Polyarc | $19.99 / $29.99 / Both for $39.99
Also on PSVR, PC, Quest
The Moss games are sort of the gold standard for seated VR experiences. They're designed around looking around at diorama-like environments, helping a little mouse friend navigate and solve puzzles. While they're not a showpiece for a lot of PSVR2's tech, they do benefit from the headset's additional fidelity. The vibrant, high-res displays and better tracking make for a more seamless viewing experience. And if this is your first foray into VR? It's a great time to try out one of the medium's marquee franchises.
The PSVR2 toys
What the Bat?
Developer: Triband | Publisher: Triband | $24.99
Also on PC, Quest
From the people behind What the Golf?, this follow-up takes a similar approach with bats instead of a golf club. It's genuinely funny, and though it doesn't flow in the same way as Golf?, it's about as close as VR gets right now. If you're looking for a showpiece for the new tech, this game ain't it — it was certainly designed from the start to work well with even the cheapest hardware — but it's definitely worth a look if you're seeking a chuckle.
Tentacular
Developer: Firepunchd | Publisher: Devolver | $24.99
Also on PC, Quest
Similar in concept is Tentacular, which gives you tentacle arms instead of bat arms. Its challenges are a bit longer, and it means more into the physics hijinks of something like Human Fall Flat or Octodad than Bat?'s scripted visual gags. It's probably most fun with an audience, as you can have a good time watching someone struggle with the unwieldy appendages. There's just enough creativity to solving the game's puzzles to keep us coming back, too.
Startenders
Developer: Foggy Box | Publisher: Yogscast Games | $14.99
Also on PSVR, PC, Quest
That audience thing is especially true with our last entry in the category. Startenders is the sort of game for people who like being overwhelmed. That isn't us, exactly? You're a bartender in space, as you'd probably guess, and you have to essentially do tasks in sequence using machines around you. Precision and speed is hard in VR, and keeping track of abstract symbols and such can be a whole thing. But it's a popular genre, and it'd probably make a good stream game.
Cosmonious High
Developer: Owlchemy Labs | Publisher: Owlchemy Labs | $29.99
Also on PC, Quest
Known for its successful miniature playgrounds in Job Simulator and Vacation Simulator, Owlchemy Labs quickly mastered the art of the VR chuckle. With Cosmonious High, the studio has moved from building ideal first VR experiences to doing something with a bit more depth and variety. We found endearing characters, fun little challenges and ample opportunities to show creativity and personality. It feels like a kids' game at first, but it's fun for all ages.
Other notable PSVR2 games
Garden of the Sea
Developer: Neat Corporation | Publisher: Neat Corporation | $24.99
Also on PC, Quest
The only game in our PlayStation VR2 roundup that lets you give cute animal friends scritches, Garden of the Sea seeks to offer a similar appeal as Animal Crossing but with a focus on the presence of VR. It's built on gameplay that wouldn't necessarily be compelling outside VR: basic crafting and gathering and such. But inside VR? It works. It's about meeting little friends! And accomplishing tasks to make your friends happy! And then meeting new friends!
A lot of VR games choose to build detailed worlds only to make most of it set dressing. We prefer experiences like Garden that make sure what's there has purpose and presence.
Demeo
Developer: Resolution Games | Publisher: Resolution Games | $39.99
Also on PC, Quest
Demeo is one of those games that understands the value of presence. Its gameplay is rather simple, and it's been done before: tabletop-style dungeon combat. But looking around and messing with the pieces is compelling, and the controls and implementation here feel right.
It's always going to be a challenge to do traditional game things in VR, as you'll inevitably compare to non-VR titles with a lot more content and depth. That is true here, for sure, but we've enjoyed our time. We'd love meaningful character customization and longer campaigns in the future, but it sacrifices a bit of both in the name of approachability and that's probably the right choice.
Warning: looking down for a long time in any headset does bad things to your neck, and Demeo's tabletop action does that full-time. If you plan to play a whole campaign with friends, build in time for breaks.
The Tale of Onogoro
Developer: Amata K.K. | Publisher: Amata K.K. | $34.99
Also on PSVR, PC, Quest
We understand that the Siliconera audience might be particularly interested in The Tale of Onogoro, a PSVR2 launch title that stands out through its anime aesthetic. In it, you interact with a young woman chained to a boulder as your movement and her abilities solve puzzles.
Still, we're not entirely sure who'd be psyched about the resulting game. Most of the time, you're just dragging things around, so it isn't a gameplay marvel. And if you're here for the anime? It doesn't do much with the format. Say what you will about Summer Lesson, but it used the presence of VR in effective ways. Onogoro uses some stiff animation and even stiffer voice acting to display a character near you, never once feeling truly there or interactive.
There are more PlayStation VR2 titles on the way! And if we think you'll like 'em? We'll give them a try for ya. For now, we hope we've given you a good sense of the launch lineup.
The PlayStation VR2 is available for purchase now for $549.99 through the PlayStation Direct site. For more of Siliconera's PSVR2 games coverage, including a full review of the hardware, check out our archive.
The post PlayStation VR2 Roundup: The Best PSVR2 Games to Play appeared first on Siliconera.
---
PC Invasion - FeedDDD Friday, March 10, 2023 5:47 PM
As the Autumn Season begins in Forza Horizon 5, you can expect more challenges that will scratch your racing itch. These are limited-time events that are scattered throughout the map. They can be fun to do, but are also demanding as you need to search far and wide for these murals. On the other hand, the upside of looking for murals is that you may end up in spots you haven't found yet. So it can be a good idea to spend time looking around. The first one called Spaik's Mural is pretty elusive. So, where to find Spaik's Mural in Guanajuato Forza Horizon 5? This guide will help find the location and detail the requirements to complete the challenge. How to find Spaik's Mural in Guanajuato in Forza Horizon 5 Screenshot by PC Invasion For starters, you'll want to set a waypoint to Guanajuato. This won't be that hard to find since it's one of the bigger cities in Forza Horizon 5. But if you still can't find it, simply turn off the filters for a better view. N...
---
PC Invasion - FeedDDD Friday, March 10, 2023 5:45 PM
One of the most important and bountiful resources in Sons of The Forest are trees. You can get logs by chopping them down, which are used to create structures for your base. Making sure to have enough logs to support your crafting and building is important for survival. If you're wondering whether trees that you cut down in Sons of The Forest will grow back, we have an answer for you. Note: For more information, check out our Sons of the Forest guides and features hub. Sons of The Forest – If a tree falls in the forest, will it grow back? The good news is that yes, new trees will start to grow after you cut others down. Luckily, this will happen automatically, and you don't have to plant new saplings. This valuable resource will grow back after a few days of surviving on the cannibal-filled island. Out of all the things you need to worry about in this game, deforestation isn't one of them. Screenshot by PC Invasion Even if you cut down a whole forest, you...
---
PC Invasion - FeedDDD Friday, March 10, 2023 5:20 PM
Another Final Fantasy XIV 6.3 minipatch has gone live, bringing exciting new content to the game such as the addition of a new Deep Dungeon, Loporrit Tribal quests, Hildebrand questline updates, and relics of both combat and crafting alike. But just how much new stuff is added to the game? Here's a breakdown of FFXIV Patch 6.35, with everything new at a glance. FFXIV Patch 6.35: New Content With the arrival of 6.35 comes: Eureka Orthos, a new Deep Dungeon following the likes of Palace of the Dead and Heaven-on-high before it. Loporrit Tribal Quests. Another batch of Somehow Further Hildebrand Adventures quests. Manderville Relic Weapon update quests. Splendorous tools quests. Everything new: Items The Amazing Manderville relic weapon set. The Splendorous set for Disciple of Hand and Land classes. A set of accessories for the new Deep Dungeon. Several new indoor and outdoor furniture items. Four Triple Triad Cards. Four fish. To accommodate the new crafting relics, new gatheri...
---
PC Invasion - FeedDDD Friday, March 10, 2023 5:17 PM
There are plenty of interesting skills in Forza Horizon 5, and many of them require a bit of collateral damage in order to obtain. That fact remains true for the "Landscaping" skill; it's very easy to get it, especially when you're trying to put together a good Skill Chain. The technique required to get it might surprise you, however. Here's how to get the Landscaping skill in Forza Horizon 5. Getting the Landscaping skill in Forza Horizon 5 At first glance, you might expect this skill to be generated when tearing through vegetation. And we all know that Forza Horizon 5 has a lot of destructible objects and plants. While plowing through fields and forests quickly fills the Skill Gauge, this actually isn't the key to the Landscaping skill. Rather, it's all about tearing down the walls — or fences, to be exact. By simply smashing into anything that resembles a fence, barrier, or gate — the Landscaping skill will be successfully generated in...
---
PC Invasion - FeedDDD Friday, March 10, 2023 5:11 PM
Pop culture can probably pin its fascination of dinosaurs living in the modern world on the classic film Jurassic Park. It pitted humans against gigantic prehistoric creatures and how ineffective military-grade weapons were against those beasts. To tear into a T-Rex, you'll need some heavier, futuristic firepower. That's exactly what Capcom is building with its cybernetic-infused shooter, Exoprimal. If you've got an itchy trigger finger that can only be soothed by that of raptor blood, an upcoming Exoprimal open beta is coming on March 17 ahead of its July 15 release date. Out of all the dino-themed games on the market and in production, Capcom is banking on a more cybernetic feel to its third-person multiplayer shooter. During a recent Capcom Spotlight digital event held on March 9, more details, including the Exoprimal open beta and release date, were showcased during the presentation. Test your Exosuit in Exoprimal's open beta Exoprimal differs from other sur...
---
Tabletop Gaming News – TGN Friday, March 10, 2023 7:00 PM
Fantasy Flight Games has announced the repackaged expansions for Arkham Horror: The Card Game, called The Circle Undone. The expansions include The Circle Undone Investigator Expansion and The Circle Undone Campaign Expansion, which is a wonderful opportunity for new fans to experience the fourth full-length campaign, and for longtime fans to catch up on any …
---
Tabletop Gaming News – TGN Friday, March 10, 2023 5:00 PM
A new racing board game is set to hit the shelves soon, inspired by the popular science fiction universe Infinity. REM Racers, designed by Fernando Lago and developed by the Corvus Belli team, is a fast-paced game that challenges players to attack their opponents and dodge obstacles to be the first to cross the finish …
---
Player Assist | Game Guides & Walkthroughs Friday, March 10, 2023 3:00 PM
Blox Fruits is one of the most popular Roblox games based on One Piece anime and manga. In this game, you can become a powerful pirate or marine by training your skills and using special fruits called Devil Fruits. Devil Fruits are rare items that grant you unique abilities and advantages in combat. But which […]