---
Kotaku Thursday, September 21, 2023 5:04 PM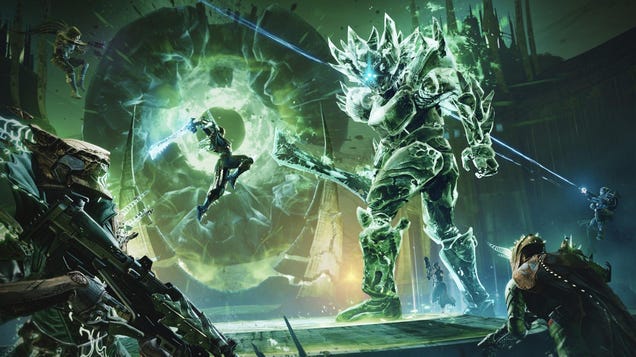 It's beautiful when video games break. It can also be incredibly fun for players, and a nightmare for developers in charge of making sure everything keeps humming along without issue. Over the weekend, Destiny 2 players discovered a wonderful glitch that let them craft god-like weapons and tear through challenging…
---
Kotaku Thursday, September 21, 2023 3:55 PM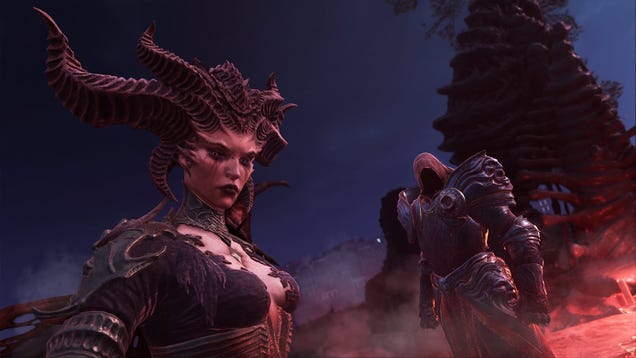 The next batch of cross-over operators was just announced for Call of Duty: Modern Warfare II and Warzone, and it includes none other than Diablo IV's Succubi queen Lilith and fallen archangel Inarius. Plus a bunch of other horror stars like Spawn and Evil Dead's Ash Williams. No doubt it will be another bloodbath.
---
Kotaku Thursday, September 21, 2023 3:40 PM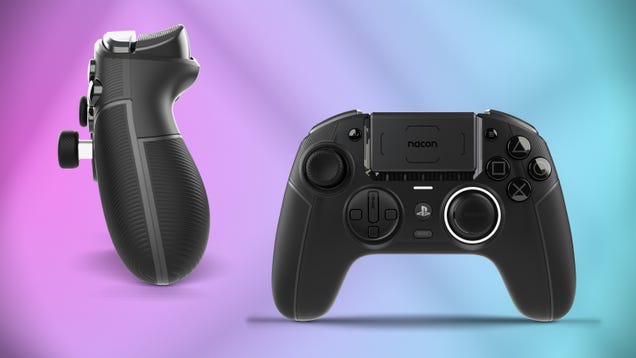 French gaming accessory distributor Nacon opened preorders for its Revolution 5 Pro controller for PS5, PS4, and PC. The officially licensed, polished-looking product is listed at €229, or $245, approximately half the cost of a new PlayStation 5. But if you can't stand stick drift, maybe that's a small price to pay.

---
Kotaku Thursday, September 21, 2023 2:40 PM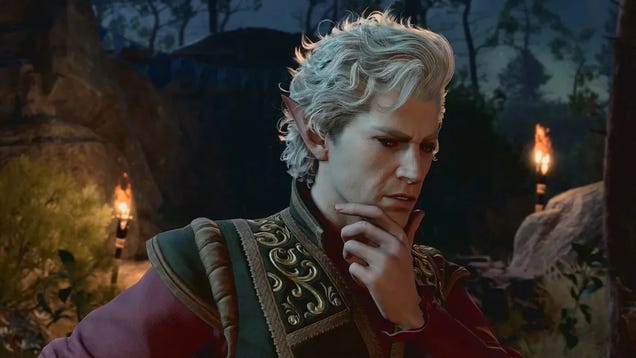 Updated: 9/21/2023, 2:40 p.m. ET: In a statement to Kotaku, a Larian representative said Newbon's comments were in reference to a quest line at the Roysmorn Monastery that hadn't been found at the time of the autograph stream the clip originates from. The quest nets you a powerful weapon in the Blood of Lathander, and…
---
Kotaku Thursday, September 21, 2023 1:51 PM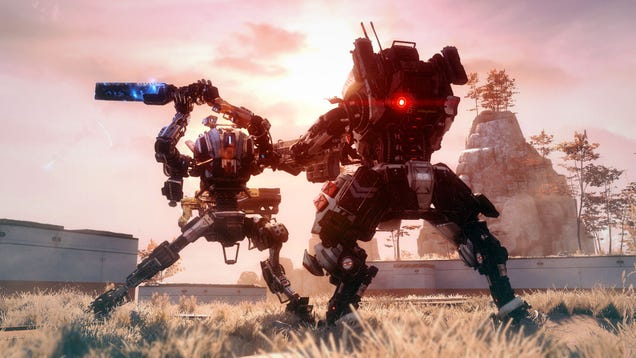 A surprise update to the mostly dormant 2016 PS4-era shooter Titanfall 2 has certain fans of the series abuzz with the idea that it portends…something…pertaining to a possible third chapter in the highly regarded mech shooter series. The update certainly contains some interesting stuff, including references to the…
---
Kotaku Thursday, September 21, 2023 1:40 PM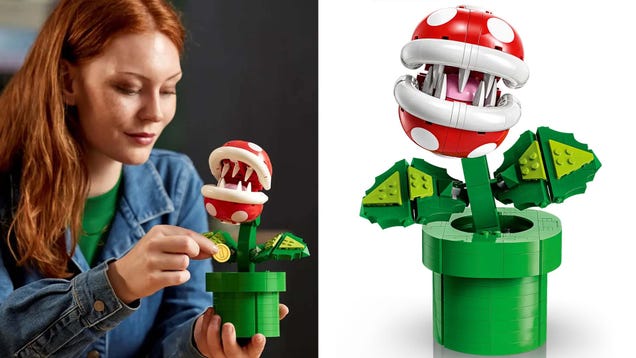 After some teasing and online speculation, Lego has officially revealed its next collaboration with Nintendo: A brick-built Piranha Plant that will fit perfectly on your desk or bookshelf. Unlike previous Lego Mario sets, this one won't break the bank with its price tag.
---
Kotaku Thursday, September 21, 2023 1:26 PM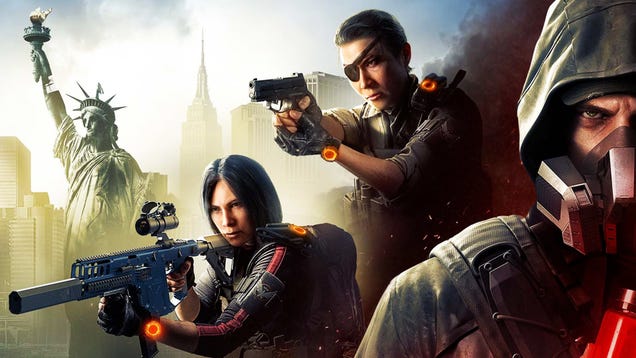 Ubisoft just announced a new entry in its popular third-person tactical military online looter shooter series, The Division. You probably didn't notice The Division 3 was revealed because Ubisoft buried the news inside a corporate press release announcing a new executive producer for the "Division brand," confirming…
---
Kotaku Thursday, September 21, 2023 12:49 PM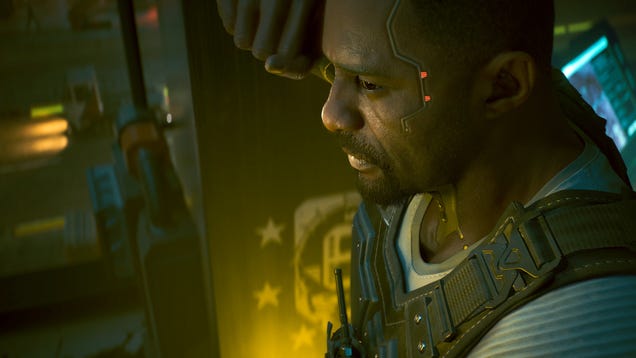 Cyberpunk 2077's big 2.0 update is out today and it fundamentally changes large swaths of the original game. We've been playing it a bit as part of our Phantom Liberty coverage and had a broad sense of the changes, but CD Projekt Red has finally released extensive patch notes to tell you every minute detail of what…
---
Kotaku Thursday, September 21, 2023 12:32 PM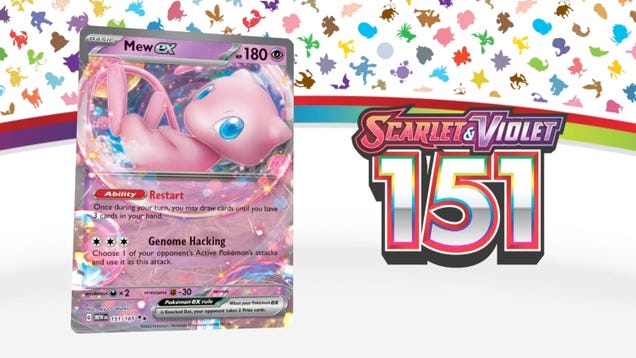 Pokémon 151 is surely the most anticipated set of the long-running Pokémon Trading Card Game in years. Featuring the original 151 Kanto Pokémon, united into one single set for the first time ever, it's finally out on September 22. With some of the most beautiful cards we've ever seen in the live game, it's…
---
Kotaku Thursday, September 21, 2023 12:18 PM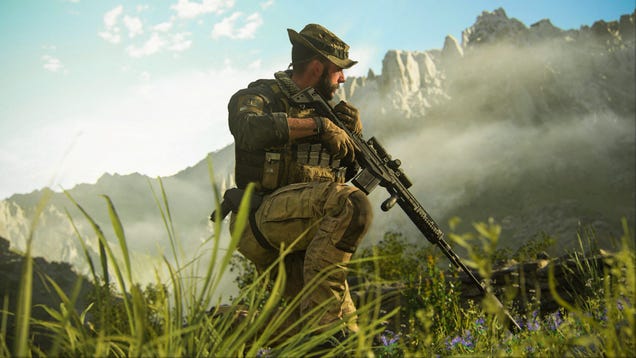 Activison Blizzard's Call of Duty: Modern Warfare III multiplayer, out worldwide on November 10, apparently lets you murder people with marijuana. The detail was revealed in the Entertainment Software Rating Board's decision summary for marking the first-person shooter as "mature," and it seems like the natural…
---
Kotaku Thursday, September 21, 2023 12:09 PM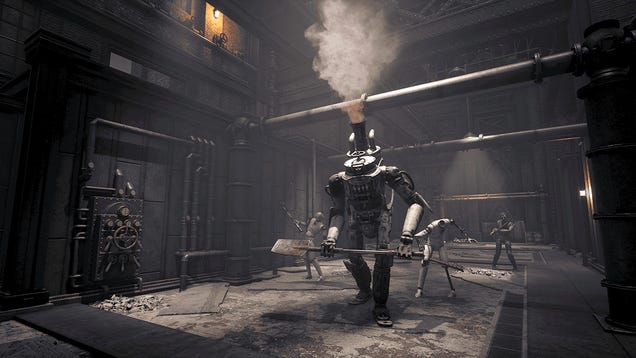 Lies of P, the punishing Soulslike about Pinocchio looking for his dad Geppetto, has plenty of tough enemies waiting to meet you. They're all terrifying, ranging from a poison-imbued slug beast to a dude who literally thinks he's God, but there's one mini-boss who sucks so much I can't wait to meet it in Hell one day.
---
Kotaku Thursday, September 21, 2023 12:08 PM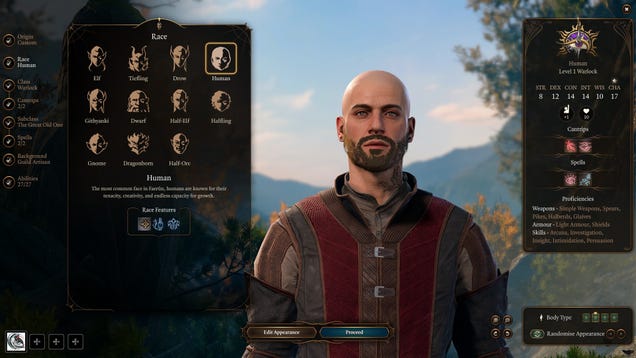 Baldur's Gate 3's character creator is expansive, but sometimes you spend hours in there and still wish you could change things when you get into the game itself and see your hero in motion. Up to this point, Larian Studios has locked your appearance in after you hit confirm in the character creator, but with Patch 3,…
---
PCGamesN Thursday, September 21, 2023 6:57 PM
Dark and Darker has taken fantasy lovers by storm with its gritty setting and unique gameplay since Ironmace Games' recent release of the game. While its launch seemingly happened out of the blue, Dark and Darker instantly became a hit. Whether you love its range of classes or its competitive grind, you're sure to find something appealing within it. The addictive game gets continuously better, as Ironmace steadily updates Dark and Darker, with the latest patch bringing massive changes to the Cleric and Rogue classes.
Dark and Darker release date
,
Dark and Darker system requirements
,
Dark and Darker classes guide
---
PCGamesN Thursday, September 21, 2023 5:55 PM
Payday 3 is finally here, and that means that the long-awaited third entry to Starbreeze's beloved series is out and about in the exciting wild that is the gaming community. While the game's reception has thus far proven mixed, it's undoubtedly selling well. The Steam statistics speak for themselves, showing that the highly anticipated Payday sequel is already the platform's top seller after not even one full day of being out.
MORE FROM PCGAMESN:
The best co-op games on PC
,
The best crime games on PC
,
The best FPS games
---
PCGamesN Thursday, September 21, 2023 3:49 PM
When was the Mortal Kombat 1 release date? Mortal Kombat 1 is the latest installment in NetherRealm's series and was teased almost infinitely on various channels. Finally, though, the announcement landed and no sooner had it been revealed that we scoured the corners of the internet to bring you all of the latest trailers, news, and gameplay.
The fighting game is a reboot of sorts that sees new mechanics such as the Kameo system, and a story that features familiar characters. And that's before we get into the fact that Jean-Claude Van Damme is involved in Mortal Kombat 1. If you want to know what we thought of it, here is our Mortal Kombat 1 review, or if you want to see how it progressed from announcement to release, read on.
MORE FROM PCGAMESN:
Mortal Kombat 1 review
,
Mortal Kombat 1 fatalities
,
Mortal Kombat 1 tier list
---
PCGamesN Thursday, September 21, 2023 3:33 PM
MSI has recently begun teasing 'The Limited Series', with the first reveal for the limited edition product line scheduled to be revealed imminently. However, following a leak, we now know some details on the first drop, namely that it'll be an Nvidia GeForce graphics card.
MSI Z370 Gaming Pro Carbon AC review
,
MSI GTX 1080 Ti Gaming X Trio review
,
Best gaming motherboard
---
PCGamesN Thursday, September 21, 2023 3:30 PM
There's no shortage of cyberpunk games to sink your augmented teeth into these days. Setting aside the obvious candidates like Cyberpunk 2077 and Deus Ex, there's even Ghostrunner 2 peeking over the neon-drenched horizon. Among these high-octane offerings, Ion Lands' Nivalis sits apart with a unique slice-of-life approach to the subgenre that's instantly appealing to anyone who ever wanted to visit the noodle bar in Denis Villeneuve's Blade Runner. PCGamesN got the chance to pound the rain-slick pavement of Nivalis at WASD for the playable demo's debut, and I'm already struck by its scope and potential ahead of its release next year.
MORE FROM PCGAMESN:
Best cyberpunk games
,
Best life games
,
Best indie games
---
PCGamesN Thursday, September 21, 2023 5:57 PM
While Diablo 4 is gearing up for its own coming vampire-themed season right now, Blizzard is sending some of the game's most iconic characters over from Sanctuary to Call of Duty's Modern Warfare and Warzone in the meantime. With Season 6 upon the two shooters, CoD fans can pick up Lilith and Inarius operator skins and enjoy the annual Haunting Halloween event. This is MW2's final season, and it's going out with a fiery bang.
MORE FROM PCGAMESN:
Diablo 4 builds
,
Diablo 4 review
,
Diablo 4 classes
---
PCGamesN Thursday, September 21, 2023 2:53 PM
RazerCon 2023 was packed with exciting announcements, including everything from a game-changing keyboard to a brand-new line of breathable gaming chairs. Despite revealing a new mouse and headset in the last two weeks, Razer saved plenty of exciting news for its annual keynote presentation.
MORE FROM PCGAMESN:
Razer Viper V2 Pro review
,
Razer Barracuda Pro review
,
Razer Enki Pro review
---
PCGamesN Thursday, September 21, 2023 2:53 PM
Razer finally revealed a major overhaul is coming to its Synapse and Chroma apps during its RazerCon 2023 presentation. Despite how useful it is to have complete control over your gear, the performance downside was always too much to ignore. Thankfully, this will soon be an issue of the past based on the announcement.
MORE FROM PCGAMESN:
Razer Viper V2 Pro review
,
Razer Barracuda Pro review
,
Razer Enki Pro review
---
PCGamesN Thursday, September 21, 2023 1:54 PM
Monster Hunter taught me that I could mercilessly slay behemoth beasts and harvest their bodies for better armor without feeling even a drop of regret. Just kidding, I still feel horrible every time I take one of the monsters down in-game. Nonetheless, each of Capcom's entries is downright addictive and it's a series every gamer should indulge in at least once. If you haven't yet done so or have an incomplete collection, now is the perfect time to do some Monster Hunter shopping as there is a massive Steam sale.
MHW: Iceborne release date
,
MHW: Iceborne Banbaro guide
,
Monster Hunter World review
---
PCGamesN Thursday, September 21, 2023 2:54 PM
During RazerCon 2023, the Huntsman V3 Pro was revealed by Razer following the announcement of its major Gen-2 Analog Optical Switch. Achieving a level of responsiveness that will lead the market, the Razer Huntsman V3 Pro will offer an insane level of customization including actuation points for every key.
MORE FROM PCGAMESN:
Razer Viper V2 Pro review
,
Razer Barracuda Pro review
,
Razer Enki Pro review
---
PCGamesN Thursday, September 21, 2023 2:54 PM
In one of the more surprising RazerCon announcements, Razer revealed its new line of gaming chairs, the Fujin and Fujin Pro. These aren't your average gaming chair as they look to blend the best features of a typical gaming chair, with the comfort and breathability of an office chair.
MORE FROM PCGAMESN:
Razer Viper V2 Pro review
,
Razer Barracuda Pro review
,
Razer Enki Pro review
---
PCGamesN Thursday, September 21, 2023 1:10 PM
Resident Evil 3 Remake was an unusual follow up to 2019's Resident Evil 2. Whereas RE2 felt like a comprehensive reimagining of a classic survival horror, building on all the strongest areas, bulking out and improving the weaker parts, and successfully filling every gap from the original, RE3 Remake was shorter, narrower, and generally less 'content rich' than its 1999 namesake. For some, it understandably felt like a mid-effort cash grab; Capcom trying to quickly capitalize on the success of Resident Evil 2. But I think Resident Evil 3 Remake is much more than this, and that it's a smart, economic, and modern recreation of the weakest game in the original trilogy. It's better for the material that it cuts out, and has easily the best central characters and dialogue of any RE game. With the Ada Wong-driven, Separate Ways DLC for Resident Evil 4 Remake finally upon us, this is why Resident Evil 3 Remake deserves another go.
Resident Evil 3 review
,
Resident Evil 3 system requirements
,
Resident Evil 3 mods
---
PCGamesN Thursday, September 21, 2023 12:41 PM
Nacon, a French videogame accessories manufacturer, has revealed a new wireless PC gaming controller with replaceable parts and Hall Effect joysticks. The Nacon Revolution 5 Pro, available in monochromatic black and white designs, is compatible with PC, PS5, and PS4, and will arrive on the market in October 2023.
MORE FROM PCGAMESN:
Best graphics card
,
Best gaming PC
,
Best SSD for gaming
---
PCGamesN Thursday, September 21, 2023 12:56 PM
The Division 3 is officially in development, Ubisoft confirms, with development lead by the director of The Division 2, whose previous credits also include Watch Dogs, Splinter Cell, and Assassin's Creed. Created by Massive Entertainment, the studio owned by Ubisoft which has created and maintained The Division series, Tom Clancy's The Division 3 is now officially in production.
MORE FROM PCGAMESN:
Best co-op games
,
Best apocalypse games
,
Best multiplayer games
---
PCGamesN Thursday, September 21, 2023 12:33 PM
The Baldur's Gate 3 patch notes for BG3 patch 3 are almost here, and developer Larian Studios is promising "a big one." As part of the next big Baldur's Gate 3 update, the developer of the Dungeons and Dragons RPG taking over Steam (and the world) reveals that you'll now, as previously promised, be able to change appearance and customize your character midway through a campaign, which will undoubtedly be music to the ears of many.
Baldur's Gate 3 quests
,
Baldur's Gate 3 review
,
Baldur's Gate 3 class
---
PCGamesN Thursday, September 21, 2023 12:31 PM
What are the best VR games? We have tested several of them across the major headsets, ranging from the good, the bad, and the downright nausea-inducing – and we will endeavor to seek out new, strange, and challenging content for this burgeoning platform in the name of science... or something.
While there are a lot of experiences out there, we're going to be more choosy, handpicking the top ones to play using the best VR headset options. After all, we only have room for the best VR games, and there've been some fantastic ones in the past year alone. If you'd rather keep your face in front of a traditional monitor, we'd point you towards the best PC games, which need just a simple old PC and none of this fancy goggles business.
MORE FROM PCGAMESN:
Best VR headsets
,
Best VR games
,
Half-Life 3 news
---
PCGamesN Thursday, September 21, 2023 12:28 PM
What are the Armored Core 6 bosses? While it may not be a soulslike, AC6 still features the long, complex boss fights that FromSoftware has become known for. The emphasis of the game is still on your highly customizable mech, but the combat plays an integral part in your journey.
There aren't a huge amount of AC6 bosses, as we covered in our AC6 review, and most of them are far from tough. To gear up to take on any of these behemoths, check out all of the AC6 leg types available for the best AC6 build. If you're wondering whether Armored Core 6 Game Pass is a thing, we've got you covered there, too.
MORE FROM PCGAMESN:
Armored Core 6 bosses
,
Armored Core 6 parts
,
Armored Core 6 builds
---
PCGamesN Thursday, September 21, 2023 12:24 PM
Want to know about all of the CSGO launch options in 2023? You might not know it, but you can save yourself a number of unnecessary headaches by using utilising CSGO launch options to ensure your game is always ready to go. Whether you're trying to troubleshoot your game, or you're trying to get your server running at 128 tick, CSGO launch options make it easy to toggle settings without ever going through any menus.
Reaching the highest CSGO ranks requires dedication, resilience, and crisp aim. All of that, paired with the perfect in-game settings, can help you get closer to achieving your dream rank in the free PC game. Of course, CSGO console commands and config are the keys to a smooth game, but you can further improve your gaming experience by familiarizing yourself with CSGO launch options.
MORE FROM PCGAMESN:
Best FPS games
,
Counter-Strike 2 release date
,
Best multiplayer games
---
PCGamesN Thursday, September 21, 2023 12:26 PM
When is the Project L release date? If you ever wondered what an all-out League of Legends champion brawl would look like, you're about to find out. Project L is the work-in-progress title of an upcoming 2D fighting game featuring the likes of Ahri, Darius, and Jinx. In the developer's words, you'll be able to "walk, run, dash, chain dash, jump, long jump, and super jump," your way to victory. Lots of jumping.
If you can't wait to learn more about this League of Legends fighting game, here's everything we know about the Project L release date so far, from trailers and gameplay to the champion roster, assist and tag system, netcode, and more.
---
PCGamesN Thursday, September 21, 2023 12:19 PM
Want to know more about the upcoming Genshin Impact events? A new version of Genshin Impact arrives every six weeks, complete with new characters, quests, and events. It's difficult to keep track of which events are currently running and if there are any new ones coming soon, so here's a schedule for all current and upcoming Genshin Impact events.
There are usually a number of Genshin Impact events running simultaneously, and they aren't just in-game events. When a new Genshin Impact character joins the game, the devs launch a web event at the same time - players learn about the latest characters through an interactive story told through a web browser. Similar to some of the best RPG games, the rewards for completing different events range from in-game items like primogems and mora, to real life prizes like mouse mats and plushies.
MORE FROM PCGAMESN:
Genshin Impact codes
,
Genshin Impact character tier list
,
Genshin Impact leveling guide
---
PCGamesN Thursday, September 21, 2023 12:12 PM
September 21, 2023: Still no new codes right now, but we're hoping for some more soon! Current codes have been checked for validity.
What are the new DBD codes? These freebie-granting DBD rewards can actually be quite hard to keep up with since they arrive pretty regularly, which is no bad thing. We're never going to complain about in-game giveaways, and Dead by Daylight codes can give you anything from outfits to charms, and even Bloodpoints and Iridescent Shards.
Whether you want your favorite DBD killers to get a stylish new look, or you want to add to your survivors' wardrobes, be sure to redeem the codes below before it's too late. There may also be codes for Dead by Daylight Bloodpoints, Rift Fragments, and charms, so there are plenty of goodies to be had. Some of these Dead by Daylight codes are ongoing though, so you may have snapped them up already.
MORE FROM PCGAMESN:
DBD killer tier list
,
Best horror games
,
DBD codes
---
PCGamesN Thursday, September 21, 2023 12:02 PM
What are the best Starfield mods? Mod support is an important part of many PC games, especially RPG games. Skyrim has endured all these years partly because it's a great game, partly because Bethesda keeps releasing it on hitherto unknown gaming platforms, but also because it's powered by a vibrant and creative modding community.
Thankfully, Starfield mod support has technically been available since before the Starfield release date rolled around thanks to early access. If you're playing Starfield Game Pass, you may experience some difficulty installing all of the mods we've listed below. For maximum compatibility, you're going to want the Steam version of the game.
MORE FROM PCGAMESN:
Starfield mods
,
Starfield outposts
,
Starfield traits
---
PCGamesN Thursday, September 21, 2023 12:00 PM
September 21, 2023: We checked for new Race Clicker codes.
What are the new Race Clicker codes? We've compiled a list of all the new Race Clicker codes for free wins and boosts in this click-to-win Roblox game. The codes can be redeemed in-game, providing many competitive advantages to help you win the clicking frenzy.
The game is simple, the faster you click, the faster you go. Some of the codes offer free auto clicks and pets, while you can get boosts and luck for a limited time. If you're looking for further Roblox freebies, we regularly update our lists of the latest Anime Adventures codes, Blox Fruits codes, and All Star Tower Defense codes.
MORE FROM PCGAMESN:
Best Roblox games
,
Roblox promo codes
,
Roblox music codes
---
Rock Paper Shotgun Latest Articles Feed Thursday, September 21, 2023 5:59 PM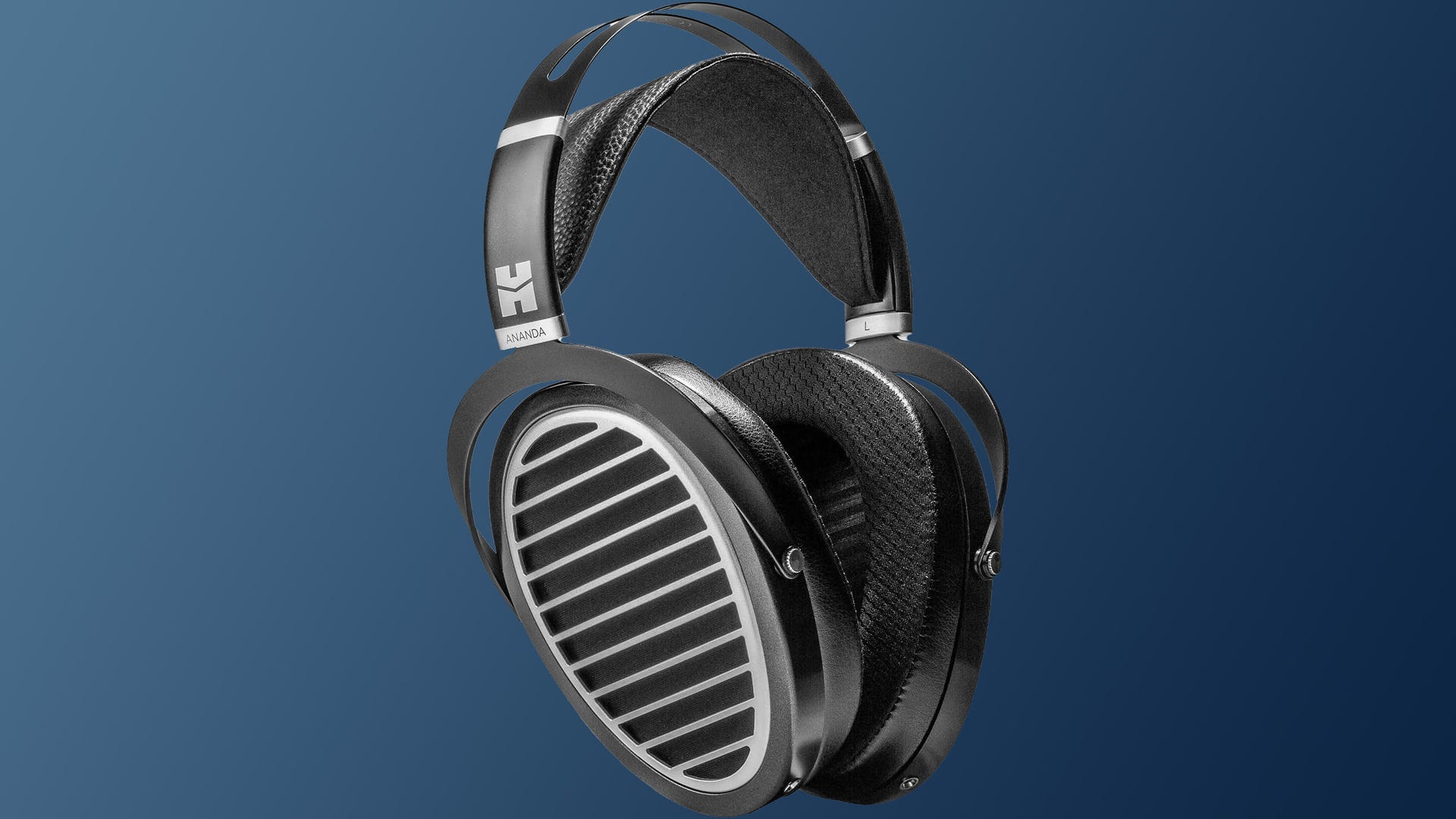 Hifiman's Ananda open-back headphones aren't what I would call the most obvious choice for a gaming headset - they lack a microphone and debuted at $999, for one - but they also sound incredible, are super comfortable and are currently $600 off at Amazon in the US... so I thought this might interest the audiophile gamers out there!
---
Rock Paper Shotgun Latest Articles Feed Thursday, September 21, 2023 5:40 PM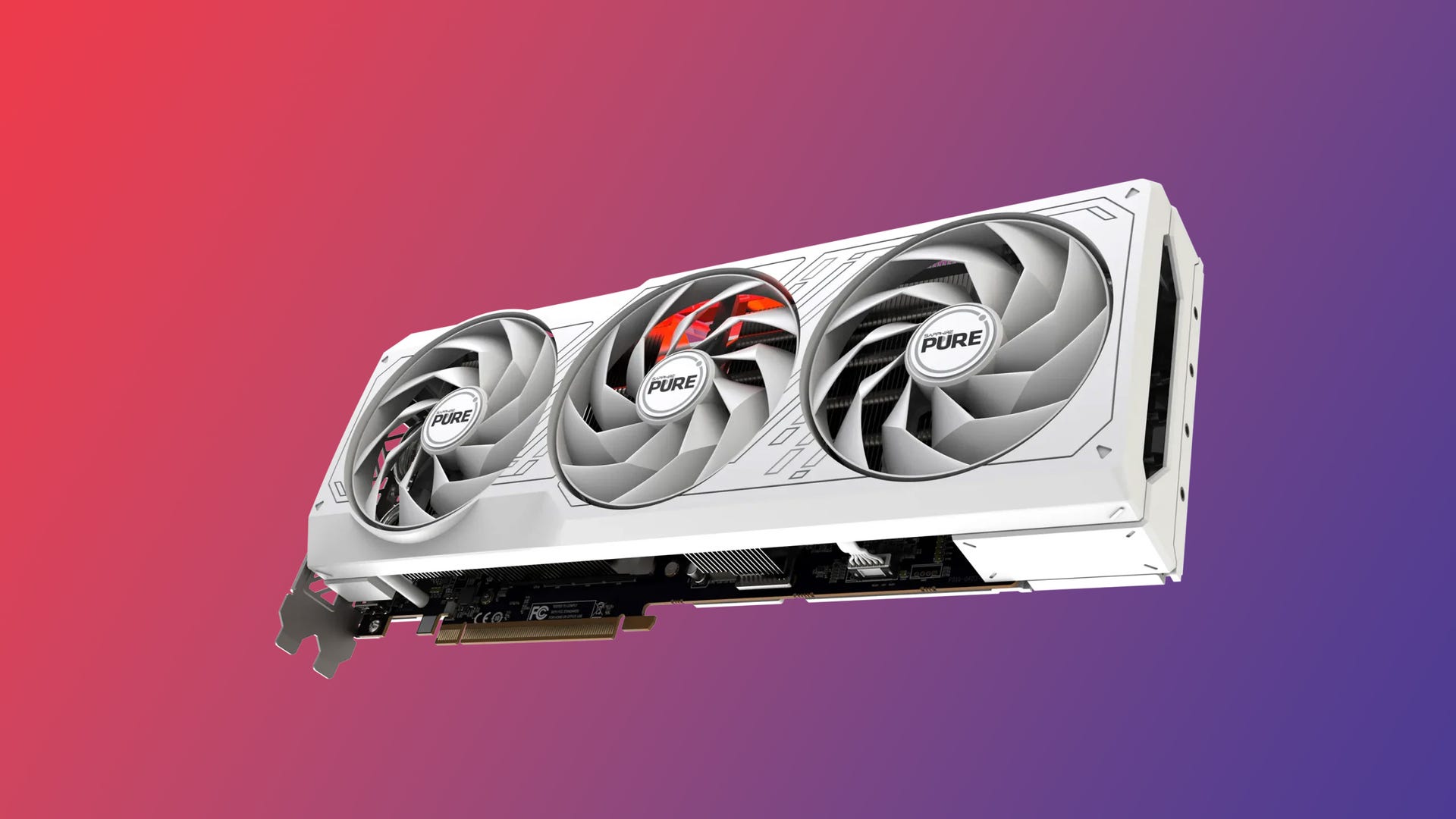 AMD's RX 7800 XT is one of their best graphics cards in years, offering a genuine boost in performance over the competing RTX 4070 with FSR 3 Frame Generation tech on the way. These cards are meant to start at £499, but as with all GPUs to get a good review prices on most models are far higher - so it's nice to see an Ebay 10% off code that brings these models back to down to the price of a base unit. Today you can pick up the Sapphire RX 7800 XT Pure in white for £499 using code COLLECT10 when you buy from Ebuyer via Ebay.
---
Rock Paper Shotgun Latest Articles Feed Thursday, September 21, 2023 4:20 PM
It was announced earlier this year that Apollo Justice: Ace Attorney Trilogy would arrive on PC in early 2024. Now we have a specific release date for the three Objection-able courtroom puzzlers: January 25th, 2024.
---
Rock Paper Shotgun Latest Articles Feed Thursday, September 21, 2023 3:03 PM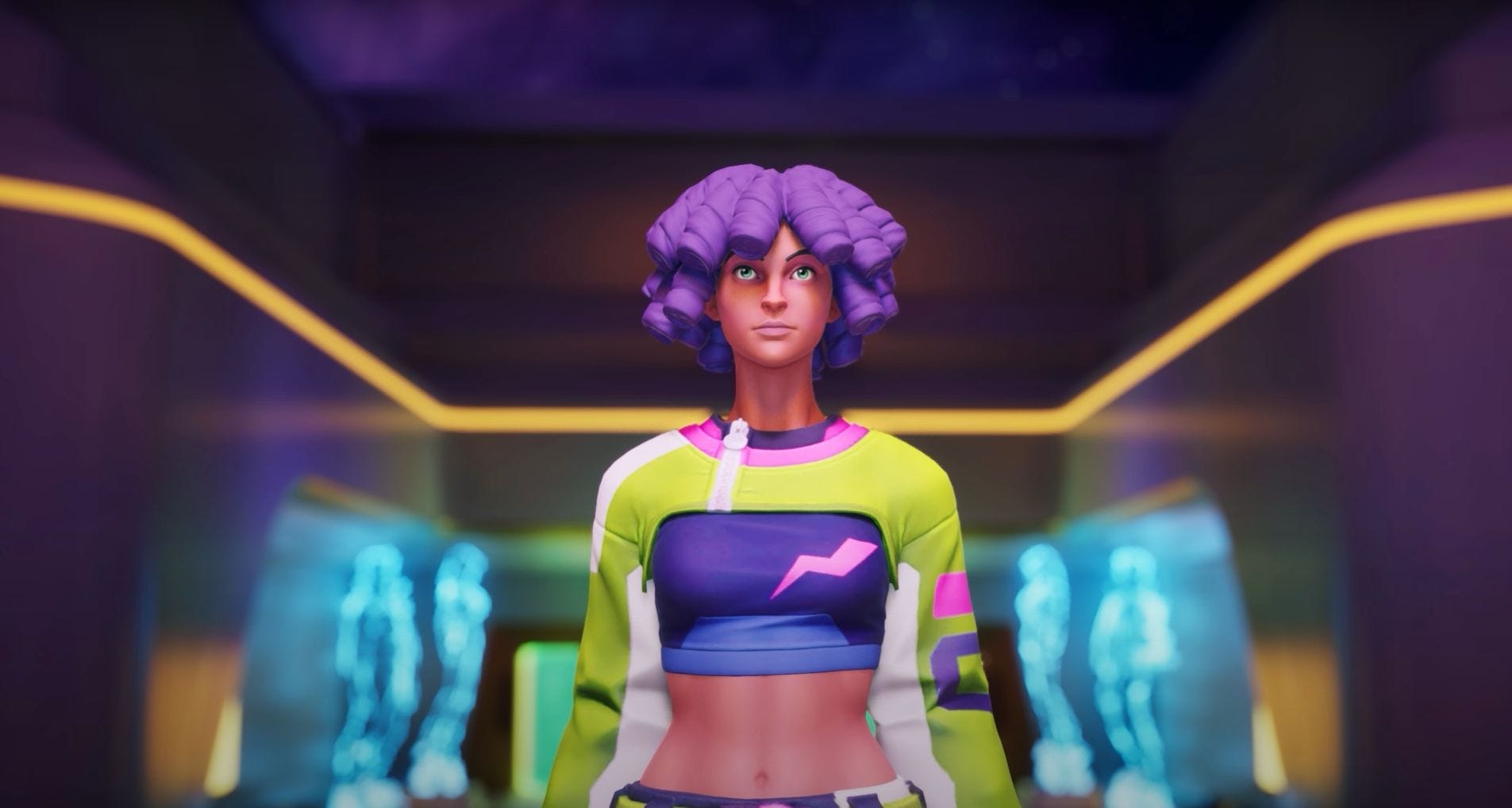 I love creative tools in videogames, from drawing Worms levels in Deluxe Paint to optimising r_speeds in Half-Life maps to using Minecraft worlds to generate 3D renders. That love has only been amplified by having a kid whose first instinct in any game is to create his own character, unit, level - whatever is available.
The best creative games inspire that creativity by having some innate flavour of their own, though. Some personality that inspires you to lean in, or nudge it in some other direction. By comparison, the new trailer for Everywhere, seems like metaversal porridge.
---
Rock Paper Shotgun Latest Articles Feed Thursday, September 21, 2023 2:34 PM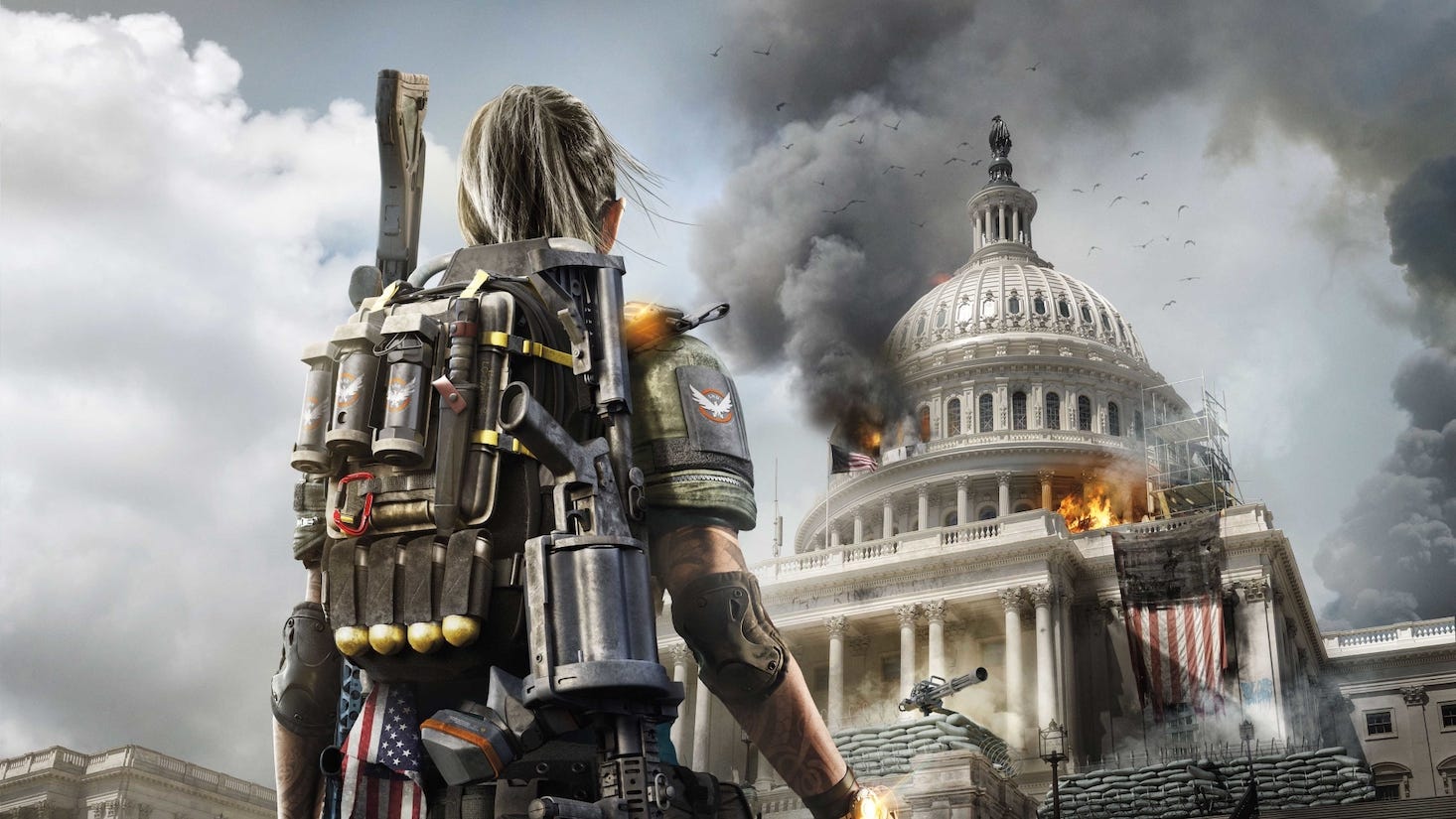 Ubisoft are planning to make Tom Clancy's The Division 3. The project was announced alongside news that Julian Gerighty, the current creative director of Star Wars Outlaws, would move across to be "executive producer for The Division brand" once that project is finished.
---
Rock Paper Shotgun Latest Articles Feed Thursday, September 21, 2023 1:39 PM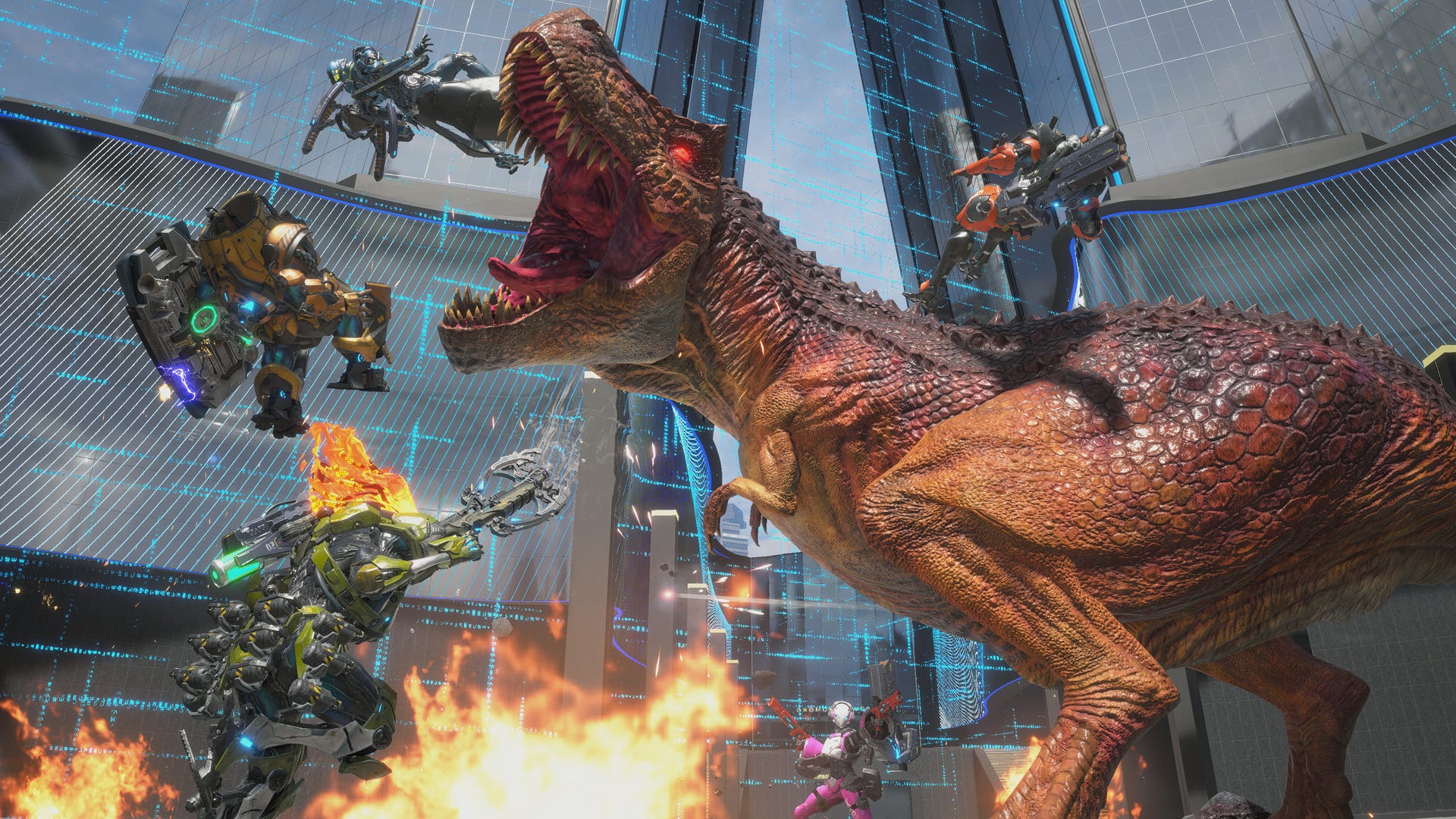 Each year, Steam announce the dates for upcoming sales and fests. The information is designed so that developers can opt-in to have their games included, and plan for the year ahead. But if you're looking to buy a boatload of games, you might also want to plan when based on potential discounts.
Valve have now announced the relevant dates for the first four months of 2024.
---
Twinfinite Thursday, September 21, 2023 7:39 PM
Tales of the Shire already looks better than Gollum.
---
Twinfinite Thursday, September 21, 2023 7:09 PM
A couple bonuses to add to your party wardrobe!
---
Twinfinite Thursday, September 21, 2023 5:30 PM
Nearly a year for for three hours of your time.
---
Twinfinite Thursday, September 21, 2023 3:46 PM
How to hit the resource jackpot!
---
Siliconera Thursday, September 21, 2023 7:30 PM
Under Night In-Birth II Sys:Celes will come out on January 25, 2024. A new trailer, which you can see on Arc System Works's official YouTube account, shows off some of the new moves and characters that you can play as. In total, there will be 24 characters at launch.
You can watch the new Under Night In-Birth II Sys:Celes trailer below:
Some changes and improvements that Arc System Works made to the original Under Night In-Birth include new animations and graphics. The arcade mode will also feature a new story, which seems to finish up the existing plot. For the first time, it will also have a rollback netcode, which will improve the experience of playing online. Under Night In-Birth II Sys:Celes will also implement casual matches into the game for the first time.
Three new characters in Under Night In-Birth II Sys:Celes include Kaguya, Tsurugi, and Kuon. Arc System Works will reveal more information on Tsurugi and Kuon at a future date. New skills for existing characters include Blaring Outrage (Hyde), Soaring Dragon (Linne), Reverie Obelisk (Orie), and Gloomy Invitation (Seth). The website will continue to update with new techniques as Arc System Works reveals them.
Finally, there are two new battle mechanics: Creeping Edge and Celestial Vorpal. Creeping Edge allows you to approach an opponent while dodging their attacks. If you activate it at a close distance from your opponent, you can even appear behind them. If you have over six GRD gauges when you activate Vorpal, it'll be Celestial Vorpal instead. All of the GRDs will become yours, and your attack will be greatly boosted for a set period of time.
Under Night In-Birth II Sys:Celes will come out on January 25, 2024, for the PS4, PS5, Nintendo Switch, and PC via Steam.
The post Under Night In-Birth II Sys:Celes Will Come Out in January 2024 appeared first on Siliconera.
---
Siliconera Thursday, September 21, 2023 7:00 PM
During the Xbox Digital Broadcast of Tokyo Game Show 2023, Capcom revealed a release date for the Exoprimal and Street Fighter 6 crossover. The much-anticipated event will come out during Season 2, which will start on October 18, 2023. Mecha versions of three characters—Ryu, Guile, and Chun-Li—will become playable.
The trailer announcing the crossover release date starts off with the usual dinosaur-killing action that you can expect from Exoprimal. It then shows off some of the paint jobs and dances you can use to customize your character. Some looks include a miko-like skin complete with a kitsune mask and a giant teddy bear. At the end of the trailer, the Street Fighter characters make an appearance.
You can watch the Exoprimal season 2 trailer from the timestamp below:
The trailer doesn't give any additional details on the Street Fighter characters that will appear in Exoprimal. It's unknown if they're going to be season rewards that you can obtain for free or if they will be premium skins that cost real money. It also doesn't mention if the Street Fighter skins are limited or not. Capcom first revealed the collaboration in June 2023, but even then, details were scarce. It's also unclear if any Exoprimal content will appear in Street Fighter 6.
Exoprimal is now available for the PS4, PS5, Xbox One, Xbox Series X, and PC. The Street Fighter collaboration will start in Exoprimal on October 18, 2023, as part of Season 2.
The post Street Fighter Characters Will Appear in Exoprimal From October 2023 appeared first on Siliconera.
---
Siliconera Thursday, September 21, 2023 6:30 PM
A Nendoroid of Dan Heng from Honkai: Star Rail will appear in the official miHoYo store from September 25, 2023. As of the time of writing, there is no store page for the item on sites that usually deliver internationally, such as Good Smile or AmiAmi. Price-wise, the Dan Heng Nendoroid costs 345 CNY, which is approximately $45. It'll ship out sometime in June 2023.
The Dan Heng Nendoroid will come with three face plates: a neutral expression, a concentrating expression, and a side-eyeing expression. You can combine the concentrating face plate with the Cloud-Piercer part to make it look like he's about to use his Ultimate. Other optional parts included are a maple leaf and his cell phone. If you order from the miHoYo store, you can also get a free poster. The artwork uses one of the promotional images for Honkai: Star Rail, which shows Dan Heng holding a cup of tea or wine while a full moon in the background looks like it's dripping into it.
HoYoVerse first revealed this figure during the 2023 BilibiliWorld event. Back then, it was only a painted prototype, and we couldn't see what optional parts he had. So far, Dan Heng is the first character from the game to appear as a Nendoroid figure. Considering the popularity of Star Rail, it's likely that it will appear in international storefronts at some point in the future.
Honkai: Star Rail is readily available on Windows PC and mobile devices. A PS5 version will come out on October 11, 2023.
The post Dan Heng Nendoroid Will Come With His Ugly Phone appeared first on Siliconera.
---
Siliconera Thursday, September 21, 2023 6:00 PM
Cyberpunk 2077 did something no game has ever done for me before: it made me come back to it after not really enjoying it the first time and changed my entire opinion around it. Though examples of other titles having a redemption from its initial launch exist, such as No Man's Sky, I never had the motivation to give these games a second chance. But this changed with the Cyberpunk 2077: Phantom Liberty DLC, as CD Projekt RED finally made good on the promises the RPG made when it was originally released in 2020.
Even for those who don't purchase the Phantom Liberty DLC, you're in for a treat, as the base game feels much more exciting than ever before with the Cyberpunk 2077 2.0 update. For example, a big improvement is the police wanted system, which honestly should have been in the game from the start. Law enforcement in Night City now reacts smartly to your actions, scaling their hunt for you depending on your wanted level.
The visuals of the game also look sharper and smoother on PS5 as well, giving me more consistency in performance throughout Night City, especially in the new areas. NPCs and enemies react much better now in combat, providing more of a smart challenge than before. CD Projekt RED has even overhauled Cyberpunk 2077's progression system, completely changing how the perk trees work.
Given that I spent more than 30 hours in the base game without ever finishing it, the Cyberpunk 2077 2.0 update finally gave me the motivation to keep going to complete the Johnny Silverhand storyline. But above all else, the Phantom Liberty DLC is by far the tightest and most impressive piece of the entire Cyberpunk 2077 package.
Phantom Liberty Is the Best Part of Cyberpunk 2077
It feels like CD Projekt RED specifically addressed all of the major criticisms players had with Cyberpunk 2077 in this DLC expansion. The new area of Dogtown feels so alive and is visually striking compared to the other parts of Night City. With the vehicular combat, airdrop missions, and new characters, I had more fun exploring this new location than any other area that had previously been available in the base game.
Phantom Liberty is anchored by a fairly linear but action-packed main story that feels like it was made on an extremely high movie-level budget. Idris Elba's Solomon Reed is a standout character, as you might expect. But there are others in the cast who surprise, such as the extremely talented Christine Minji Chang, who portrays Song So-Mi.
The story starts out with a bang, as the player has to rescue the President of the United States herself. The campaign never really slowed down from there during my time with Phantom Liberty, with car chases, heart-pounding battles, and spy movie-level sequences all following the opening section. There is even a major choice players can make partway through the story that radically changes what ending you get.
This alone is enough reason for Cyberpunk 2077 fans to replay the Phantom Liberty DLC multiple times. Better yet, this new expansion also adds to the base game beyond what the 2.0 update has to offer, with a new ending for you and Johnny Silverhand. As a result, I ended up trying out a brand new character to experience Cyberpunk 2077 in its entirety, and this is the best way to see all of the new content, in my opinion.
Speaking of Johnny Silverhand, I was happy to see Keanu Reeves reprise the role once more. What I found interesting was his voice acting sounded improved, and his character was better written all around in the expansion. Sure, he was the best part of the base game, but his iconic performance is elevated even further with Phantom Liberty. This could be a result of the storytelling improvements or comfort with the character, but if you're a fan of Silverhand, you'll find even more to love here from your trusty companion.
Overall, I adored my time with Phantom Liberty so far. Everything from the action sequences to the terrific performances to even the storytelling, this is what I hoped Cyberpunk 2077 would have been from the start. I enjoyed my time with the DLC, and the 2.0 update changes so much that I actually plan to finally beat the base game and see the new ending now. If, like me, you've been on the fence about this game or were disappointed in the RPG in the past, I recommend giving Cyberpunk 2077 a second chance.
Cyberpunk 2077 2.0 is available for PS5, Xbox Series X/S, and PC. Phantom Liberty releases for current-gen platforms on September 26, 2023.
The post Cyberpunk 2077 2.0 Phantom Liberty Is the Game It Should Have Always Been appeared first on Siliconera.
---
Siliconera Thursday, September 21, 2023 5:00 PM
Good Smile Company announced two new Darkstalkers Morrigan and Lilith figures. Both are a part of its Pop Up Parade line, which involves more affordable figures for people to purchase. As such, each one costs ¥4,800/$31.99. The release window for the two of them is also the same. In Japan, they'll show up in February 2024. However, they have a Q3 2024 release window in the US storefront.
Both the Morrigan and Lilith Darkstalkers figures are static ones. Each is wearing their default costume from the fighting game. While normally Lilith looks a bit shorter than Morrigan in-game, both figures are about 170mm (6.7in) tall.
Here's a closer look at the two of them:
While there's no new Darkstalkers game on the horizon, there are other forms of media and merchandise. Udon Entertainment announced a Darkstalkers: Hsien-Ko comic, which will debut in October 2023. There's also a new Felicia figure arriving in 2024.
The new Darkstalkers Morrigan and Lilith figures will release in February 2024 in Japan and Q3 2024 in North America. Pre-orders are open until October 19, 2023.
The post New Darkstalkers Morrigan and Lilith Figures Arrive Next Year appeared first on Siliconera.
---
Siliconera Thursday, September 21, 2023 4:00 PM
Izuna: Legend of the Unemployed Ninja originally released on the Nintendo DS back in June 2006. Now 17 years later, Success announced that a revival title of the series is being developed for the Nintendo Switch and PC. It revealed the roguelike will return at TGS 2023.
The tentative title at this point is IZUNA. The announcement trailer was brief and did not provide a release date nor a release window. However, we were able to see some new artwork of Izuna's new design, as well as the new logo for the game.
You can watch the TGS 2023 announcement trailer below:
[embed]https://www.youtube.com/watch?v=scKOsntbTnk[/embed]
Izuna: Legend of the Unemployed Ninja is a series of Nintendo DS titles centering around a female ninja named Izuna. The original games were Japanese dungeon crawler RPGs akin to Mystery Dungeon. Now, she makes her return to the modern era with this new upcoming title. We are still uncertain about what form Izuna will take for her big return and what the game will be like.
Izuna: Legend of the Unemployed Ninja is back with IZUNA (tentative title) on the Nintendo Switch and PC. We will have to wait for an announcement of a release date and more details in the future.
The post Izuna: Legend Of The Unemployed Ninja Returns appeared first on Siliconera.
---
Siliconera Thursday, September 21, 2023 3:30 PM
HoYoVerse shared an array of information about Neuvillette, the new five-star, Hydro catalyst user joining Genshin Impact in 4.1. One trailer is designed to offer insight into him as a character. The other two videos show off his Elemental Skill and Burst. Finally, they confirmed his English and Japanese voice actors.
First, here's the new Neuvillette character trailer for Genshin Impact. It begins with a flashback, where he's questioning his existence and past. It suggests there's more to him that he doesn't recall. The video also shows how he can be kinder and warmer to Melusine characters than he is to others.
Next, here's his Elemental Skill:
Neuvillette

Talents
O Tears, I Shall Repay

Summons a Raging Waterfall that will deal AoE Hydro DMG to opponents in front of Neuvillette based on his Max HP. After hitting an opponent, this skill will generate 3 Sourcewater Droplets near that opponent.#GenshinImpactFontaine… pic.twitter.com/ZVxNZLRF5X

— Genshin Impact (@GenshinImpact) September 21, 2023
Finally, here's his O Tides, I Have Returned Elemental Burst.
Neuvillette

Talents
O Tides, I Have Returned

Unleashes waves that will deal AoE Hydro DMG based on Neuvillette's Max HP. After a short interval, 2 waterfalls will descend and deal Hydro DMG in a somewhat smaller AoE, and will generate 6 Sourcewater Droplets within an area in… pic.twitter.com/V0byU6vzp0

— Genshin Impact (@GenshinImpact) September 21, 2023
In English, Ray Chase voices Neuvillette. Chase is also known as FFXV's Noctis, Gendo Akari in Evangelion, Eve in NieR: Automata, and Alphen in Tales of Arise. In the Japanese dub he's played by Hiroshi Kamiya. Kamiya is also Trafalgar Law in One Piece and Levi in Attack on Titan.
Genshin Impact is available for the PS4, PS5, PC, and mobile devices, and the Neuvillette banner begins on September 27, 2023.
The post Genshin Impact Neuvillette Character Trailer and Teasers Ponder the Past appeared first on Siliconera.
---
Siliconera Thursday, September 21, 2023 3:00 PM
Mortal Kombat 1 revels in combos and complex beatdowns. Its character movesets have been lovingly curated to give you fantastic strings of attacks that will keep opponents reeling. Adding the Kameo System only makes those combo possibilities even more absurd, giving you many different tools to keep opponents flying through the air or to let you sneak in to get your strikes started. Combining all this with the best-looking fighter on the market, a wealth of content to unlock, and some playful modes easily makes this my favorite Mortal Kombat in years.
The story of Mortal Kombat 1 follows Liu Kang after he uses the Hourglass he won at the end of Mortal Kombat 11 to make everything a bit more peaceful. Things naturally don't stay that way, leading you back into battle with our familiar gang of Ninjas and monstrosities. Not that you'll mind, as it's a fine excuse to throw down with the game's combo-centric movesets. The game feels like its speed has been amped up since the previous title, with a greater focus being put on how fast you can execute an attack against your foes while sustaining punishment against them.
While I am still working on getting my timing down on combos, so many of the game's moves launch or link into one another in neat ways. Mortal Kombat 1 feels like the game is naturally coaxing you into thinking about what you can do next with each of its attacks. When Scorpion teleports across the room and slaps someone in the face, what's your follow-up? If you boot someone into the air, what can you do next? While I know this thinking is common in every fighter, Mortal Kombat 1's quick combat really encourages you to launch into a follow-up attack as often as possible. I always felt compelled to see what I could do next since things happen so fast, and foes are often reeling or flipping through the air.
Getting combo timing down takes some practice, though. Coming from Street Fighter 6, Mortal Kombat 1's combat can sometimes feel like attacks need to be executed together more quickly if you want to pull off a combination back-to-back. It's a different kind of timing that makes me feel like my hands need to move a bit faster when compared to Street Fighter 6, so it's been a bit of a learning curve. Thankfully, Mortal Kombat 1's combo training mode offers a variety of move suggestions to try and features timed button inputs on the screen so you know when to press them at the correct time. These visual inputs are a great teaching tool and have been a huge help.
Still, maybe you have some difficulties getting past your opponent's fireballs to get your combo started. Maybe your combos are too short, and you'd like to extend them a bit. Or maybe you're a bit sick of getting smacked around as soon as you get up from a fall. For help with any of those, you'll want to make use of Mortal Kombat 1's Kameo system. With it, you can grab an assist character who can do an array of different moves that can help with your own deficiencies or give you a boost to lengthening your combos.
In Mortal Kombat 1, a Kameo is an assist character that you can call in to do an array of different things. With the press of a button, you can quickly tell them what to do when they arrive in your battle. This can include actions such as having them show up to fling a fireball or smack an opponent with a devastating overhead strike. If your character doesn't have a ranged attack, a Kameo will now allow you to counter a fireball-hurling opponent. Then again, you could also just call in Sub-Zero and have him cover you in ice armor to absorb the firey projectiles.
Mortal Kombat 1 is filled with creative Kameo moves that let you counter foes in interesting ways. If you find yourself in a spot of trouble and need to pull yourself out, you can literally call in Scorpion and use his spear to yank you back. Or maybe you just want to stir up some trouble and have Jax do an unblockable ground pound that punishes your opponent for not jumping. Maybe your foe is on top of you, and you want to call in Frost to push them back with a barrage of icy fist strikes. The Kameo system offers so many unique solutions.
Between the Kameos and the robust move sets, you're going to see a ton of creativity in what is possible in this game. Players can essentially add several extra moves to their characters just by using Kameos. However, you can't just abuse the assist system, as the Kameo gauge drains whenever you use it. The Kameo gauge regenerates on its own, but it does so at different rates depending on the move. Still, you start the match with a full bar so that you can go wild pretty quickly and can use a handful of these abilities each round. This means that players can create a whole unique game plan based on their character moves and the Kameo abilities they add to it. There's going to be many surprises in your matches as you get to know this game.
With so much to do, you're going to want to have some solid online play to test it out. Mortal Kombat 1 ran super smooth during my trial periods in online matches and was filled with fun surprises. You can play ranked of Kasual, with Ranked offering you points as you win matches that will steadily raise you through several levels. I seemed to be steadily gaining points even when I lost matches, but not as many.
You gain a lot of different kinds of points, currencies, and experience points for doing most anything in the game, too. For starters, you have player, character, and Kameo levels as you play the various match and game types. As you level your player, you gain access to profile backgrounds and little goodies (up to unlocking new Kameo characters). For the characters themselves, you unlock skins, color schemes, and even Fatalities for them to use (although you can look these up online for free and use them even if they aren't unlocked). You get the same for Kameos.
There is a lot of free stuff you can unlock while playing Mortal Kombat 1. That's something I really enjoyed about it, as much of this is stuff I would expect to pay for in most games these days. There are some genuinely cool new costumes and colors you can get from just playing as a character or Kameo (you get points for whoever you are actively using). You feel like you're rewarded just for playing the game instead of always spending money on it. There are some premium costumes and accessories, but if you don't want to spend anything, there's still a lot you can unlock.
If online play isn't your thing, you can still gain a great deal of player and character experience points in single-player modes. You have the usual Towers where you fight 6, 8, or 10 battles against an array of opponents. You also have Endless mode (beat as many as you can without losing) and Survival (beat as many as you can without health top-ups). More fun than those Invasions, which plays more like a board game where you kill people.
Invasions puts you on a top-down map in a variety of Mortal Kombat 1 locales. Here, you can walk to various nodes and do single-round fights with various characters. Most of them aren't too difficult as you only have to win one time, but you can also purchase items (with in-game, in-mode currency) to make combat easier. You also gain levels that let you affect your stats in this mode, so you can crank your damage to rip through foes or give yourself more health to take more hits. The AI isn't too bright, so cranking your damage is a great investment.
This mode is not just straight fights, either. You'll have different hazards or effects in some of the rounds to keep things interesting. Having fire-breathing creatures flying around gives you something else to watch out for, but also gives you new opportunities if you time your uppercuts just right. It's a lot of fun to mess around with, and is also a good, easy source of character and player experience if you want to get some unlocks fast. You can also do fights over and over again, so if one seems particularly valuable and easy, you can do it repeatedly. Be sure to end with a Fatality for a lot of bonus experience!
There is, of course, a Story Mode as well. In it, you'll play through the events of a complex story involving much of the game's cast. The story itself isn't great, but getting a bit of experience with each character felt more valuable than playing World Tour mode in Street Fighter 6 as you got experience with characters and not just with various moves. It's not terribly friendly to new players (you'll want to immediately open your character's move list each round, or to have practiced in advance in the training modes), but it's fun to connect to the characters throughout the extensive tale.
It was nice to have a long story mode to go though, as Mortal Kombat 1 is downright gorgeous and the customizable difficulty of Story Mode makes it easier to enjoy the view. The characters and locations are covered with striking details and color, making the game a treat to look at. I had been previously impressed looking at Street Fighter 6, but Mortal Kombat 1 really shows off what next-gen consoles are capable of. There's so much activity in the backgrounds of the levels and so much to see in the bright fields that I really enjoyed taking in some new detail each time I played a match.
The moves look really great as well. Sub-Zero's icy powers are wonderful to behold, leaving characters covered in icicles. Li Mei's lanterns give off a striking purple light as they drift through the air, ready to explode on your head. Liu Kang's feet alternate between blue and orange fire as he spin kicks you multiple times. Scorpion calls up whirling flames around you. It's nice to watch all of the moves in action with their vibrant uses of color, light, and detail. It feels better when your move is hitting someone else, sure, but they all look fantastic in action.
With that attention to detail comes some more gory Fatalities. Mortal Kombat 1 continues the proud, gross tradition of killing people in nasty ways, and with higher graphical fidelity comes further leaning into gross-out territory. Watching Mileena eat a brain is pretty stomach-churning on next-gen consoles, I'll admit. However, seeing Scorpion boot someone's skeleton out of their body is both funny and gross (just far less so). There's a great array of creative ways to kill your enemies, and with each character having several Fatalities and Brutalities that all look great, you can choose one that feels right to you. Still, if you get a bit queasy at some of these, I don't blame you. Still, it's a Mortal Kombat game, so I doubt you'll be surprised to know you can die horribly in this game.
The closest thing I have to a sticking point with this game is the return of Fatal Blows. These are those X-Ray attacks that you can use in a match to deal a ton of damage to your opponent in long-drawn out, slow-motion x-ray views of the bones and body parts you're tearing up. You can access them when you're low on health, and given the absurd damage most of them deal, you can turn a match around fast. However, both you and your Kameo will do a bone-breaking attack when these are used. With two people doing these ruthless strikes, the moves just take ages to finish. You're going to want to block these at all costs just because they take so long to wrap up. I like the comeback mechanic as it adds a ton of tension AND most players can access them easily if their timing is good. They just take so long to watch that I felt disengaged from the match and would have to get my mind back into it afterwards.
Mortal Kombat 1 looks incredible, has several fun play types depending on what you want to do, constantly rewards you for the time you spend on it, and offers so much customization to the combat through the Kameo system. While I might gripe about sitting through a Fatal Blow, I spend far more time just taking in the near-infinite possibilities that come from each character and Kameo combination. I feel like the ideas that come out of these systems are going to keep this game exciting for some time, and have made something that will be extremely rewarding for players to experiment with.
Fighting game fans are doing extremely well in 2023.
Mortal Kombat 1 is available now on the Nintendo Switch, PS5, Xbox Series X/S, and PC.
The post Review: Mortal Kombat 1 Encourages Staggering Levels of Fighting Creativity appeared first on Siliconera.
---
Siliconera Thursday, September 21, 2023 2:30 PM
As part of its TGS 2023 announcements, Bandai Namco announced Panda will be a returning fighter in Tekken 8. While there's no trailer showing her off yet, a number of screenshots did appear. There is also a giant statue of her at the event, and the booth features official cosplayers dressed as characters like Ling Xiaoyu, Jin Kazama, and Jun Kazama. Panda has been part of the Tekken series since Tekken 8 and is often found with Xiaoyu.
These are the initial Panda Tekken 8 screenshots Bandai Namco shared:
Here is the official photo of the Panda statue with the three cosplayers beside it.
In case you missed it, here's a list of the previously announced characters who will be in Tekken 8. As you might expect, Xiaoyu was already confirmed ahead of Panda's reveal.
Tekken 8 will come to the PS5, Xbox Series X, and PC on January 26, 2024.
The post Panda Confirmed for Tekken 8 at TGS 2023 appeared first on Siliconera.
---
Siliconera Thursday, September 21, 2023 2:00 PM
Spike Chunsoft and Sanrio are collaborating once again to produce a new line of Danganronpa 2 merchandise. This time, you can order them on the Sanrio anime store online via online lottery. One lottery ticket will cost 880 yen ($5.95). Tickets will be available until October 3, 2023. The goods are scheduled to ship out for delivery around mid-November 2023.
The characters from Danganronpa 2 are paired with the same Sanrio mascots they were for the last Danganronpa x Sanrio collaboration. However, this time, the theme is "Kawaii Parade." All of them are pictured marching together in a pastel colors while holding colorful balloons.
As is standard for Japanese lotteries, there will be five tiers of items you can win: S, A, B, C, and D. The S prize is a "royal blanket" that has all of the characters printed on it. The A prize is a mug cup. There are two varieties. Prize B is an acrylic figure plate featuring one of 16 possible designs. The plate allows you to mix and match different acrylic parts to create an acrylic stand. If you win prize C, you'll get any one of 16 possible acrylic keychains. Prize D will be any one of 16 holographic can badges. If you order 100 lottery tickets, you'll receive an S prize, guaranteed. In addition, customers will receive a collaboration postcard as a purchase bonus.
You can view the new Danganronpa 2 x Sanrio Kawaii Parade merchandise in the gallery below:
[gallery link="file" columns="5" size="full" ids="986824,986825,986826,986827,986828"]
You can also purchase merchandise from the previous Danganronpa x Sanrio collaboration on the Sanrio online anime store.
The new Super Danganronpa 2 x Sanrio merchandise is available via online lottery on the Sanrio anime online store. You can order them until October 3, 2023, and they will be shipped around mid-November 2023. Danganronpa 2: Goodbye Despair is available on the PS Vita, PS4, Xbox One, PC, Nintendo Switch, and Android and iOS devices worldwide. It also appeared on the PSP in Japan.
The post New Danganronpa 2 Sanrio Collaboration Theme Is Kawaii Parade appeared first on Siliconera.
---
Siliconera Thursday, September 21, 2023 1:30 PM
NetEase and Naked Rain revealed a new gameplay trailer for the upcoming open world RPG, Project Mugen. The game was previously announced in August 2023. While it does not yet have a release date, pre-registration is open now.
The trailer shows off several of the game's environments, including dockyards at sunset, clubscenes at night, and a brief glimpse of an ominous hallway full of grasping hands and smashed mirrors. The game's technical director also described how the team used procedural generation combined with handmade areas to build the large city environment quickly in the video.
Perhaps the most interesting aspect of the trailer is the traversal system in Project Mugen, which includes Spiderman-like web-swinging and wall-running alongside riding in vehicles, swimming, and climbing. Called the 3C system, Naked Rain promised in the footage that it will allow players to switch between different movement types, as shown when a character switches mid-swing into riding a summoned vehicle that boosts off after hitting the ground.
You can watch the full Project Mugen gameplay trailer from TGS 2023 below:
NetEase also publishes Naraka: Bladepoint, which got a Nier series crossover event back in August 2023. Project Mugen is one of several games being shown off at the company's booth at TGS 2023.
Project Mugen is currently without a release date, but is set come out on the PS4, PS5, PC, and mobile devices.
The post TGS 2023 Project Mugen Trailer Showcases Gameplay appeared first on Siliconera.
---
Siliconera Thursday, September 21, 2023 1:00 PM
U-Treasure announced that for the 35th anniversary of Capcom it will collaborate with the company to release Street Fighter 6 candles based on characters. These items are available for pre-order for a limited time via the official U-Treasure website. You'll have until October 23, 2023 to put in your orders. As a side note, U-Treasure does offer international shipping.
In total, there are six Street Fighter 6 candles for characters that you can purchase. All of the candles smell like the fighters' vibes, rather than the characters themselves. So you won't be buying candles that smell like sweat or blood.
Here are the descriptions of the candles:
Cammy: Citrus top notes; ginger, black pepper heart notes; wood base notes

Chun-Li: Grapefruit top notes; floral tea, jasmine heart notes; white rose base notes

Jamie: Violet top notes; orris heart notes; sandalwood base

Juri: Tiger orchid, rose top notes, raspberry, patchouli heart notes, jasmine, floral musk, lily of the valley base notes

Kimberly: Raspberry, cranberry, wildberry top notes; acerola, plum, nectarine heart notes; floral musk base

Luke: Fresh orange and passion fruit top notes; rose and green jasmine heart notes; amber base\
All of the candles are organic and handmade. They will come in an original white container with the character's key visual on the lid. Each candle costs 3,850 JPY, which is approximately $26.05. They can last for about 100 hours each.
The Street Fighter 6 candles are available for pre-order via U-Treasure. Street Fighter 6 is readily available for the PS4, PS5, Windows PC, and Xbox Series X. The newest character will be AKI, who will come out on September 27, 2023.
The post Street Fighter 6 Candles Smell Like the Characters appeared first on Siliconera.
---
Siliconera Thursday, September 21, 2023 12:30 PM
At TGS 2023, Bandai Namco revealed the new My Hero Academia game will appear sooner than people might expect. The My Hero Ultra Rumble release date is September 28, 2023. People will be able to play the free-to-play game on all consoles and PCs. It also confirmed Ibara "Vine" Shiozaki, Eijiro "Sturdy Hero: Red Riot" Kirishima, and Momo "Everything Hero: Creati" Yaoyorozu will all be part of the cast at launch. (All three were teased back in August 2023.) There's also a new trailer going over it.
In My Hero Ultra Rumble, you pick one of the hero or villain characters from My Hero Academia and head into the game. You'll be on a team of three, and there will be 24 people total all fighting at once. As you go through the game, you'll be able to eventually update your characters' appearances via costumes and emotes. Also, as this is a free-to-play game, there will be seasonal update that bring in new cosmetics and characters.
Here's the TGS 2023 My Hero Ultra Rumble release date trailer that shows off the characters and how the game works. At the 50 second mark, Kirishima, Yaoyorozu, and Shiozaki all show up. There are no teases going over what to expect from its second season yet.
The My Hero Ultra Rumble release date is September 28, 2023. It will be on the PS4, Switch, Xbox One, and PC.
The post My Hero Ultra Rumble Battle Royale Game Release Date Set for Next Week appeared first on Siliconera.
---
PC Invasion - FeedDDD Thursday, September 21, 2023 7:24 PM
Stealth is one of the most rewarding ways to tackle Payday 3's heists. Sneaking in and out undetected, without having to mask up, is not only satisfying but can be much faster than a loud approach with enough practice. In this guide, we cover the best stealth build in Payday 3, including the skills and loadout you should choose for an experience so smooth you'll never need your mask again. Best stealth skills in Payday 3 Image: Starbreeze Infiltrator (Aced) [Infiltrator] Quick Fingers [Infiltrator] Grifter [Grifter] Walk The Walk [Grifter] Social Engineering [Grifter] Hacker [Hacker] Secure Loop [Hacker] Glitch Protocol [Hacker] Strategist [Strategist] Open Mic [Grifter] Signal Catch [Hacker] This stealth build is crafted around keeping the Rush buff active and benefitting from the many skills that synergize with it. Not only will you be able to zoom around like you indulged in some of the product you smuggled, but cameras and guards will ignore you, and yo...
---
PC Invasion - FeedDDD Thursday, September 21, 2023 5:28 PM
Idris Elba is one of the main stars in Cyberpunk 2077: Phantom Liberty, but what is his character? There's a lot we know about Idris Elba's Cyberpunk 2077: Phantom Liberty character and a lot that's being saved for the full release. Here is everything we know about Idris Elba's character in Cyberpunk 2077: Phantom Liberty. Who does Idris Elba play in Cyberpunk 2077: Phantom Liberty? Idris Elba plays a character named Solomon Reed in Cyberpunk 2077: Phantom Liberty. This is a brand new character introduced in the Phantom Liberty DLC alongside the Dogtown location and Songbird. Related: Everything we know about Songbird so far in Cyberpunk 2077: Phantom Liberty Who is Solomon Reed in Cyberpunk 2077: Phantom Liberty? Solomon Reed is a secret agent who works in NUSA's FIA, which is basically the CIA but, you know, futuristic. In the Cyberpunk 2077: Phantom Liberty cinematic trailer, we see Solomon Reed get gunned down by Arasaka troopers and left ...
---
PC Invasion - FeedDDD Thursday, September 21, 2023 4:38 PM
There's a completely optional safe located in the bookshelf of the manager's office in the Payday 3 mission No Rest for the Wicked. You'll get some extra cash and the satisfaction of opening this side quest safe. So, without further adieu, here is how to crack the safe in the manager's office in the Payday 3 No Rest for the Wicked mission. Payday 3: How to crack the safe in No Rest for the Wicked While you don't need to do a stealth run of No Rest for the Wicked to open the safe, it doesn't hurt. Either way, the safe in the manager's office requires three correct turns of a 99-point dial. Related: How to stealth No Rest for the Wicked in Payday 3 Screenshot: PC Invasion There are many possibilities for what the safe combination could be which makes it impossible to guess. Also, you'll need to spin it right, left, then right or left, right, then left — it's always random — which makes this extra hard. In...
---
PC Invasion - FeedDDD Thursday, September 21, 2023 4:19 PM
Cyberpunk 2077 has gone to Hell and back and is an entirely new game, one that many state it should have been at launch. Regardless, we are here now for the better or worse. A lot of things have changed for the RPG with its massive 2.0 patch. One of the things that may have changed is how we look and play the 3 Life Paths that you pick when first starting the game. Regardless of what build you're making in Cyberpunk 2077, the Life Path you pick won't interfere as much. Life Paths are a way to get you into the game, and this is done by having choices that will appear differently for each Life Path. So, this guide will place the Life Paths in Cyberpunk 2077 in a ranked list. Hopefully, it'll help you make your decision to pick which one easier. Cyberpunk 2077: Best and worst Life Paths, ranked To start, as mentioned, there are no classes, but whichever skills you pick, the game may be a different experience from one player to another. Screenshot: CD Projekt Red Best...
---
PC Invasion - FeedDDD Thursday, September 21, 2023 4:16 PM
Expansive RPGs like Starfield pride themselves on their freedom, both in terms of exploration and the player's ability to role-play. When we think of the role-playing aspect of a game, things like character appearance and builds typically come to mind. But of course, it can also apply to the ability for players to engage in romantic relationships with certain characters. Naturally, Starfield offers players a variety of romance options to consider, and some will want to learn about the full range of these options. More specifically, some may wish to have relationships with multiple characters, so does Starfield allow for this? Related: How to romance all characters in Starfield Does a poly option exist in Starfield? The answer to this question depends on how far you wish to take these relationships. If you want to keep your relationships mostly casual, then yes, you can have more than one at a time. However, anything beyond that will require you to stick to a single ...
---
Gamer Empire Thursday, September 21, 2023 2:14 PM
There are three main types of warfare that you will need to master in Hearts of Iron 4 to completely dominate the Second World War: Land, Naval, and Air. Air warfare is often ignored by many players who know they won't have a chance to defeat the German air force, but it is still an […]
---
Gamer Empire Thursday, September 21, 2023 1:19 PM
New players who want to start playing Hearts of Iron 4 can make huge mistakes by selecting the hardest possible country, thinking their power is going to make everything relatively easy. Well, usually, the countries with the highest number of territories are actually the hardest ones to play since they have a lot of things […]
---
Gamer Empire Thursday, September 21, 2023 12:40 PM
There is nothing more annoying than losing Manpower and equipment to garrisons that need to protect your conquered territories in Hearts of Iron 4. Most Paradox Interactive fans have learned that you can easily core territories for games like Europa Universalis 4 just by clicking a button. However, there is no button to do this […]
---
Tabletop Gaming News – TGN Thursday, September 21, 2023 4:00 PM
Paizo has announced an array of new releases that promise to thrill fans this September. From completing a saga that could change dwarven history to participating in a boat race across the shifting sands of a desert planet, the new modules and accessories promise hours of immersive gameplay. Heavy is the Crown Perhaps the most …
---
Tabletop Gaming News – TGN Thursday, September 21, 2023 2:01 PM
Kickstarter Campaign to Bring New Biomes, Missions, and Gameplay Mechanics After a successful launch in 2022, Ghost Ship Games and MOOD Publishing are doubling down on Deep Rock Galactic: The Board Game with a Kickstarter campaign for two exciting new expansions. Scheduled to run from September 28 to October 16, the campaign aims to enhance …
---
Tabletop Gaming News – TGN Thursday, September 21, 2023 2:00 PM
Nostalgia Meets Modern Design in the Ultimate Pokémon Card Game Collection The Pokémon Company, in partnership with Creatures Inc. and design firm nendo, has pulled back the curtain on the eagerly anticipated "Pokémon Trading Card Game Classic." Announced initially on Pokémon Day 2023, this deluxe edition is set to be a game-changer for Pokémon Trading …
---
Tabletop Gaming News – TGN Thursday, September 21, 2023 1:32 PM
Commemorating a Decade of Eorzean Adventures with a Fresh, Tabletop Experience In an announcement today, Final Fantasy XIV announced the 10th anniversary of its A Realm Reborn reboot with the release of its very first Tabletop Role-Playing Game (TTRPG). A New Dimension to Final Fantasy XIV Traditional tabletop RPGs allow a group of participants to …
---
WGB, Home of AWESOME Reviews Thursday, September 21, 2023 6:37 PM
These days games are typically announced with a lot of fanfare, especially if they are sequels in successful franchises. Ubisoft has gone a different route, though, slipping a third Division game into a press release like it was the least favourite cousin in a wedding photo.
---
Level Up Thursday, September 21, 2023 1:37 PM
Assassin's Creed Nexus VR hits Meta Quest devices in less than two months on November…
---
Level Up Thursday, September 21, 2023 1:24 PM
Ubisoft has announced Tom Clancy's The Division 3 and Massive Entertainment, the Sweden-based company behind…
---
Level Up Thursday, September 21, 2023 1:00 PM
Baldur's Gate 3 is one of the biggest games of the year, but it launched…
---
Gaming on PC Thursday, September 21, 2023 4:02 PM
Online gaming has come a long way since its inception in the late '80s, so we figured we'd take a look at some of the ways people can benefit from engaging in some healthy internet gaming. Full article after the jump.