---
Kotaku Sunday, March 20, 2022 3:55 PM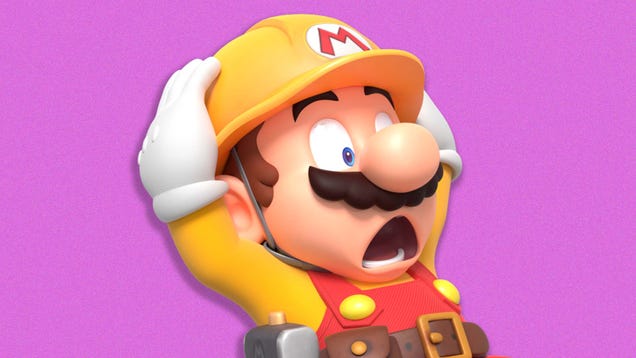 Bad news for anyone trying to redownload some old DSi games or Wii titles via each consoles' respective store channels: Currently, players report both channels are down and have been for a few days now. Many are now concerned the channels may not return, possibly locking away a lot of digital content that people owned…
---
Kotaku Sunday, March 20, 2022 1:00 PM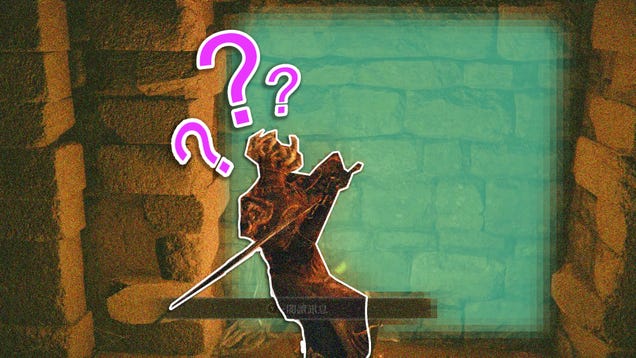 Come, sit down and let me tell you the tale of one really strange, hidden door in the massive open-world RPG Elden Ring. You might have to hit it 50 times or more to open it up, they say. There seems to be more of the doors, though this all could be a weird bug that someday might be fixed. While fans are still trying…
---
Kotaku Sunday, March 20, 2022 10:45 AM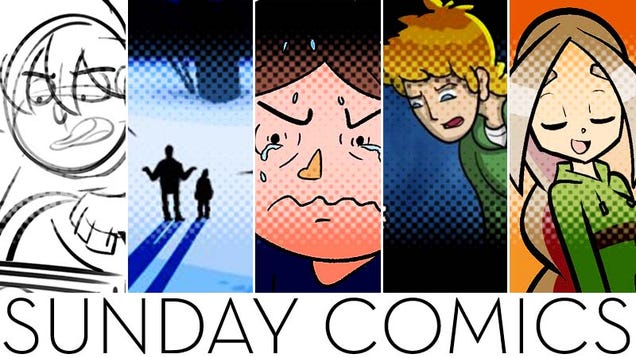 Hello! It's time for Kotaku's Sunday Comics, your weekly roundup of the best webcomics. The images enlarge if you click on the magnifying glass icon.
---
PCGamesN Sunday, March 20, 2022 2:26 PM
Don't expect to be competing in any Hogwarts Legacy Quidditch matches when the RPG game arrives around the holidays this year. This week brought the re-reveal of the ambitious Harry Potter RPG prequel, but despite the ability to fly broomsticks, it looks like Golden Snitches will have to remain un-caught for now.
Quidditch is a core part of the Harry Potter universe but hasn't appeared too often in the various fantasy games based on the "Wizarding World" franchise - other than the 2003 Quidditch World Cup game, of course, which astonished me by actually being on PC.
Hogwarts Legacy may be a massive open-world game set in and around the titular school, with a lot of activities to partake in, but it doesn't look like the Wizarding World's premier sport will be one of them. It wasn't mentioned in the extensive gameplay reveal and the official FAQ pretty much puts the nail in the coffin - broom flight is in, but Quidditch likely won't be.
Upcoming PC Games
,
Best PC RPGs
---
PCGamesN Sunday, March 20, 2022 1:33 PM
The Lord of the Rings Online's free game side is getting a big boost in the next update. It's already one of the best free MMOs on PC but a lot of Lord of the Rings Online's content is only available in the form of paid expansions - however, this won't be the case for much longer, as many of these expansions will soon become free-to-play too.
Lord of the Rings Online is still one of the best MMORPGs around but it's almost as old as the venerable World of Warcraft - in fact, LOTRO is fifteen years old next month. Now, for the fantasy game's 15th anniversary, developer Standing Stone Games has revealed that everything from its first six years will go completely free-to-play.
"All quests, areas, instances, and expansions released between the original launch of LOTRO back in 2007 and up to – and including! - the release of Helm's Deep will be available for free to everyone," the game's producer Raninia confirms.
Free MMO list
---
PCGamesN Sunday, March 20, 2022 12:08 PM
A new The Elder Scrolls V: Skyrim Morrowind mod is here and actually available to download right now, so you can now visit the lands from two of the best RPGs on PC in the more recent game's engine. Even more interesting, today is the anniversary of the release of Oblivion - but instead of playing that, why not revisit Morrowind in Skyrim instead?
While Skyrim is undoubtedly one of the best open-world games around, it's been out for over ten years and most players are hoping for brand new lands to explore. While the remake of The Elder Scrolls III: Morrowind into Skyrim - or Skywind - still seems a long way off, a new mod allows players to visit those lands right now.
The Shadows of Morrowind SE mod (thanks, DSO Gaming) is separate from Skywind and is actually a port of an older, cancelled mod for the Legendary Edition to the more recent Skyrim Special Edition. While it's still a work-in-progress, players can download it and visit "Vvardenfell and the western mainland of Morrowind" right now.
Skyrim mods
,
Play Skyrim
,
Games like Skyrim
---
PCGamesN Sunday, March 20, 2022 10:48 AM
As part of the reveal of the new season, Epic Games also confirmed the Fortnite Chapter 3 Season 3 release date. Chapter 3 Season 2 has finally begun in the battle royale game, and players will want to know how long they have to earn all the various Battle Pass rewards - the answer is, just under three months.
Fortnite Chapter 3 Season 2 has just kicked off, along with its highly Marvel-orientated Battle Pass and the addition of parkour movement at the cost of Spider-Man's Web-Shooters. The season's theme is "resistance" and it's about the fight against the Imagined Order - which was drilling around the island last season and has now popped back up in force.
With both Doctor Strange and Spider-Man villain The Prowler on the upper end of the Battle Pass - Prowler, in particular, won't be unlocked until late April - players are probably already wondering how long they have to grab all the new season's rewards, and when Season 3 will start.
Fortnite V-Bucks
,
Fortnite Skins
,
Fortnite Creative Codes
---
Twinfinite Sunday, March 20, 2022 5:02 PM
---
Twinfinite Sunday, March 20, 2022 4:27 PM
---
Twinfinite Sunday, March 20, 2022 2:25 PM
---
Twinfinite Sunday, March 20, 2022 1:55 PM
---
Siliconera Sunday, March 20, 2022 5:00 PM
Final Fantasy VII The First Soldier will add a "Premium Shinra Packs (CC FF&) B" set that has items pertaining to Genesis. You will be able to obtain skins that resemble Genesis over his appearances in the series, as well as items such as his sword. Though the announcement states that the pack will appear soon, there is no concrete release date yet.
Genesis is the main antagonist of Crisis Core and is a character from the Compilation of Final Fantasy VII. Zack, the protagonist of Crisis Core, is also a skin that you can obtain in The First Soldier. Zack was part of Premium Shinra Pack (CC FF7) A, along with Tifa. This means that you could potentially re-create Zack's confrontation with Genesis in The First Soldier, or have the two fight alongside each other on the same team.
The Zack, Genesis, and Tifa skins are part of the Bahamut Fury event, which runs until March 31, 2022. This means that the skins are only available until that date as well. During this event, you can fight against the Bahamut Fury boss and obtain CC FF7 Premium Shinra Pack Tickets. Each pack will cost 5 CC FF7 Premium Shinra Pack Tickets each.
Final Fantasy VII The First Soldier is available on mobile devices, and the Genesis pack will appear soon. Crisis Core is available on the PSP.
The post Genesis Skin Will Appear in Final Fantasy VII The First Soldier appeared first on Siliconera.
---
Siliconera Sunday, March 20, 2022 3:00 PM
Volume 2 of the Animal Crossing manga is here and, well, it's very similar to the first! Once again, it is a very silly take on island life. Characters react in big, goofy ways. A few villagers show up. But there's a common theme coming up in this installment's stories. Many of them focus on the various visitor NPCs who might show up while you play. Each storyline with one offers a different take on the person and plays to one of their personality quirks.
The short stories start with CJ. In the game, he's very focused on two things. One is fishing. Which makes sense, as he runs the fishing tournaments. The other is catering to and cultivating his audience. This installment of the Animal Crossing manga really plays up that second element. When we first meet him here, he's being carried away by a ribbon eel because he got too close for a selfie. When island denizens Coroyuki, Himepoyo, Guchan, and Benben are too focused on pulling weeds to pay attention to his event, he essentially bribes them into taking part. It makes him a caricature of himself.
The same thing happens with Red. When he comes to the island, he starts his shenanigans. In-game, picking out the real pieces of art from the fake ones can sometimes be challenging! While sometimes a statue features a wristwatch where it shouldn't be, other differences are more subtle. But when Red shows up here, it's all about running a scam. Which means incredibly silly situations and results. It's absolutely entertaining, but again another example of going to extremes.
This isn't to say every Animal Crossing visitor is portrayed in such overboard ways in volume 2 of the manga. Some depictions just play with what we know about them and their tendencies. Pascal is mostly himself. Yes, it's silly to think he's just lying in wait on the ocean floor for a scallop. But for the most part it's a fairly true-to-life take on encounters with him. Though in this case, the advice starts to become a parody of the actual pearls of wisdom he'll drop.
Similarly, Jack feels rather true to his normal depiction. He shows up to introduce the four to the Halloween event. Which means a chapter dedicated to trick or treating in town. It even alludes to the possibility of getting pranked by not obeying his rules.
Which means volume 2 of the Animal Crossing manga offers a good balance. It isn't always going to extremes to keep things interesting. Instead, it sometimes only slightly plays up certain characters' tendencies or traits and springboards off of what we know in the name of comedy, rather than constantly going too far. It means things are still entertaining and identifiable.
Animal Crossing volume 2 is available via Viz Media.
The post Animal Crossing Manga Volume 2 Focuses on Visitors appeared first on Siliconera.
---
Siliconera Sunday, March 20, 2022 2:00 PM
An animated adaptation of Tekken, titled Tekken: Bloodline, will start streaming on Netflix in 2022. The exact release window is still unknown. While the trailer was in English, the show will also be available in Japanese. Netflix has not yet revealed the cast yet.
https://twitter.com/netflixgeeked/status/1505318444203446275
The show appears to use quite a bit of 3D animation, between the models and the fighting scenes. Tekken: Bloodline will follow Jin Kazama, who is living with his mother Jun in Yakushima. However, Ogre attacks Jun one day and Jin is unable to protect her. The Devil then possesses a revenge-driven Jin, who then goes to his grandfather, Heihachi Mishima, for training.
Though the show's plot covers content based on Tekken 3, Leroy appears briefly in the trailer. Leroy debuted in Tekken 7. As there is little available information about the show, it is unknown if Tekken: Bloodline will focus only on the events of 3 or if Leroy's cameo suggests that it will cover games after that.
The last piece of animated Tekken media to release was Tekken: Blood Vengeance. Blood Vengeance used CGI and took place in an alternate timeline between Tekken 5 and 6. This movie was also in both English and Japanese. It premiered in July 2011.
Tekken: Bloodline will stream worldwide on Netflix some time in 2022.
The post Tekken Bloodline Will Premiere on Netflix Worldwide in 2022 appeared first on Siliconera.
---
Siliconera Sunday, March 20, 2022 12:30 PM
Hololive is getting a revamped Live2D version 3.0. The update will add more facial expressions and other features to its VTuber models. Some examples featured popular hololive VTubers such as Shirakami Fubuki, Natsuiro Matsuri, and Aki Rosenthal. The new Live2D 3.0 models will appear on live streams soon. [Thanks, Game Watch!]
Cover announced the new version of the Live2D VTuber program during the Hololive Super Expo 2022 live stream event. The previous Live2D 2.0 version only supported rigging of the mouth, eyes, and head. However, the new 3.0 update will add support for hand rigging. This means that viewers will be able to see the model playing games using a keyboard and mouse or controller, complete with hand movements.
The new update also focuses on adding various animations to the models, such as crying and puffing up cheeks to show frustration. Models will also be able to get close up to the camera and show off more detailed animations. It's unclear when the new Live2D 3.0 update will be implemented to Hololive models, though the announcement did indicate it is "coming soon".
[gallery columns="4" ids="921129,921128,921130,921131" link="file"]
If you're interested in checking out the animations yourself, you can watch the live stream archive below. (The segment starts at the 5:44:00 mark.)
https://youtu.be/TtB0GZLum1w?t=20644
The Hololive Super Expo 2022 event started on March 19, 2022. The event has been the center of a variety of announcements, including new Hololive Nendoroids of Shiranui Flare, Shirogane Noel, Nakiri Ayame, and Hoshimachi Suisei.
The post Hololive Unveils New Live2D 3.0 VTuber Models appeared first on Siliconera.
---
Siliconera Sunday, March 20, 2022 11:00 AM
Guilty Gear Strive Season 2 will include four new playable characters, as well as cross-play between PlayStation and PC versions of the game. Arc System Works formally announced that it is developing the next season of the game during the ARCEVO 2021 live stream. Season 2 is expected to release sometime in 2022, with further information appearing at a later date.
The Season 2 announcement came alongside the reveal of Testament as the fifth and final DLC character for Season 1. Arc System Works revealed that it has begun development of the next season, and offered a few details as to what fans should expect.
Four new characters will appear in Season 2. Producer Takeshi Yamanaka stated that the four new playable fighters are "characters that everyone's been waiting for." Season 2 will also feature a new track from composer Daisuke Ishiwatari. Arc System Works also plans to add new colors and stages, as well as release balancing patches for the game.
https://twitter.com/GUILTYGEAR_PR/status/1505362794497331201
Additionally, Arc System Works plans to implement a cross-play feature later this year. Cross-play will allow players on the PlayStation 4 and 5 versions to compete against those on the Steam version. In line with the addition of cross-play, the company will also improve the matchmaking system, servers, and connection times.
Guilty Gear Strive Season 2 will release sometime in 2022. The game is available to play on PlayStation 4 and 5, as well as PC via Steam. The Season Pass will provide early access to Testament, as well as the upcoming "Another Story" content.
The post Guilty Gear Strive Season 2 Will Add Four Characters, Cross-Play appeared first on Siliconera.