---
Kotaku Thursday, November 25, 2021 4:45 PM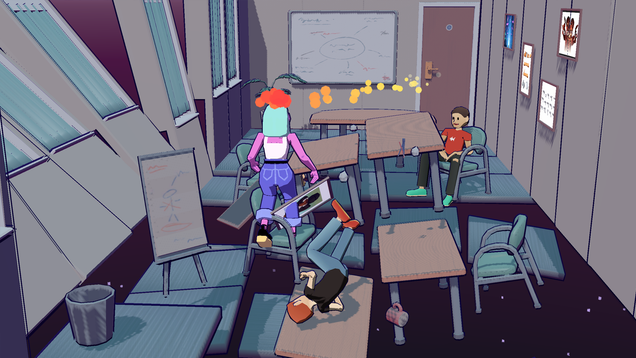 That Really Boils My Piss is a neat little itch.io game that lets you vent your frustrations with the office in the most direct, cathartic way imaginable: by screaming.

---
Kotaku Thursday, November 25, 2021 1:00 PM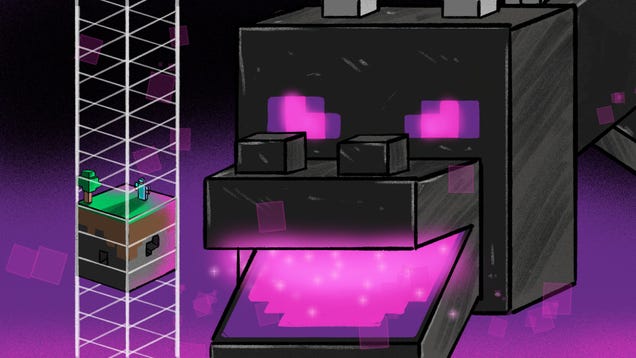 Minecraft is nothing less than the best selling video game in history. It's no mistake that Mojang's masterpiece has ended up where it is: It is a game of infinite possibilities, where players are free to create whatever they want, with only their own imaginations as a limitation. It turns out that for some people,…
---
PCGamesN Thursday, November 25, 2021 4:35 PM
The final Victoria 3 dev diary on warfare is out now, and it buttons up the series of posts about the grand strategy game's new approach to international conflict with a look at the costs of war. There are a lot of them, it turns out, and they're substantial - in fact, based on this diary, it seems like Victoria 3 will be taking war more seriously than any of its predecessors.
One of the design pillars for warfare in Victoria 3 is that war is costly. The developers have taken that seriously, it seems: Victoria 3 models the concept of total war by making it a fundamental shift to your nation's economy. War places new demands on your population, your industrial base, and your trade network - there's nothing it doesn't have some impact on in the game.
Your Army Model will determine how a big part of this works. So far, there are four of these planned for Victoria 3, ranging from the ancient peasant levy model up through the standing regular army of trained, professional soldiers. Depending on the nation you lead and the circumstances in which you find yourself, any one of these might be the correct fit.
Victoria 3 release date
,
The best grand strategy games on PC
,
The best strategy games on PC
---
PCGamesN Thursday, November 25, 2021 6:54 PM
World War Bee 2, the biggest and most costly war in the MMORPG's 18-year history, sputtered to a close earlier this year. As the belligerents have returned to a more 'normal' mode of operations, however, they've discovered that the massive space game is different now than it was before - and many haven't liked what they've found.
Over the weekend of November 13-14, thousands of players from both sides of the massive conflict descended on the key trading hub of Jita 4-4, firing volleys at the assembly yard that orbits the planet. They had organised a protest over proposed changes coming to Eve Online's industrial systems outlined in an Eve Online developer blog published earlier in the week.
Even the best MMOs are fairly complex, but Eve Online is notorious for its complexity. In the blog, Eve's developers proposed changing the way the game handles mining operations. The idea, CCP tells us, was to make the process more interesting than it's been historically, adding new systems for mineral compression and wastage. According to the plan, miners must compress materials (ore, gas, or ice) as they bring it aboard their ships, and this process involves losing some amount of material as waste based on a number of factors - primarily equipment quality and mining skill.
Play Eve Online for free
,
Eve Online Beginners guide
,
Space games
---
PCGamesN Thursday, November 25, 2021 1:21 PM
If you caught the recent announcement of American Truck Simulator's upcoming Montana DLC and are now feeling tempted to take to the Far Cry 5-esque setting's highways and byways in a big ol' truck, but don't yet own the game, you're in luck. The lorry-driving simulation game (hey, look - I'm British, ok?) is currently on sale for a quarter of its regular price - as is its European sister sim.
Both Truck Sim games are currently discounted as part of the Steam autumn sale, which runs until December 1. Both American Truck Simulator and Euro Truck Simulator 2 are 75% off right now, making them just £3.74 / $4.99 each on Valve's platform as of this story. There are a few bundles knocking about, too, if you want to grab some of their DLC packs for less along with the base games.
ATS has a Pacific Northwest bundle that includes its Idaho, Washington, Oregon, Forest Machinery, and Classic Stripes Paint Jobs packs for 74% off, and another Enchanted Bundle that features New Mexico, Heavy Cargo, Steering Creations, and Wheel Tuning DLC for 81% off.
Euro Truck Simulator 2 system requirements
,
Best VR games
,
How to set up your Oculus Rift
---
PCGamesN Thursday, November 25, 2021 12:42 PM
Want to know more about the upcoming Genshin Impact events? A new version of Genshin Impact arrives every six weeks, complete with new characters, quests, and events. It's difficult to keep track of which events are currently running and if there are any new ones coming soon, so here's a schedule for all current and upcoming Genshin Impact events.
Genshin Impact has a number of events running simultaneously, and they aren't just in-game events. When a new Genshin Impact character joins the game, the devs launch a web event at the same time - players learn about the latest characters through an interactive story told through a web browser. The rewards for completing different events range from in-game items like primogems and mora, to real life prizes like mouse mats and plushies.
Just like the Genshin Impact banners, most events are only available for a limited time, so it's worth participating as soon as you can. New events are usually added to Genshin Impact after an update, but it's worth keeping an eye out on this page as the devs do like to surprise the community.
Play Genshin Impact for free
,
Genshin Impact character tier list
,
Genshin Impact leveling guide
---
PCGamesN Thursday, November 25, 2021 12:35 PM
We first caught wind of Warhammer 40K: Chaos Gate - Daemonhunters during the Warhammer Skulls event this summer, and now we've finally got a proper look at the XCOM-style strategy game itself - specifically, the forces of Chaos you'll be up against as the secretive Grey Knights chapter of the Space Marines.
A new video dev diary reveals that it's good old Nurgle who's popped his boil-covered head up again, this time in the Tyrtaeus sector. Nurgle's spaceborne plague, the Bloom, has appeared in the system, and over the course of the game, its influence will spread to the planets there. It's your job, as the Grey Knights, to fight back against its corrupting influence, and that means taking on all the pestilence, mutation, and corruption that's spreading across each world.
Nurgle has some pretty intimidating foot soldiers at his bilious command, including the Death Guard - a traitor legion of Space Marines who have accepted Nurgle's 'gifts' and become both immune to all pain and injury and incredibly stinky in the process. Along with Nurgle's other minions, the Death Guard carry corrupted seeds that spread the plague to new worlds.
---
PCGamesN Thursday, November 25, 2021 12:32 PM
It's an intense moment. Your companion has just betrayed you. Things will never be the same again. Who could have seen this coming? Gosh. Here come the tears - here comes… the sun? Great, your next door neighbour is playing iconic Beatles songs on the clarinet again and now the emotional power of The Walking Dead game has been stifled. A game being ruined by outside noises is an experience we've all endured at one point or another and it sucks, but a decent gaming headset can help you avoid this problem, and with 54% off the Razer Kraken Ultimate in Amazon's Black Friday sales, it doesn't have to cost the earth, either.
Razer is well known for making fantastic headsets and the Razer Kraken Ultimate is a perfect example of what it can do. With a THX 7.1 Surround Sound system and 50mm drivers, you can enjoy high levels of realism in all of your games, allowing you to feel more deeply immersed in the action, be it dramatic shoot-out or emotional cutscene.
This headset is designed with all-day comfort in mind. Oval, cooling-gel infused cushions can help to avoid pressure and heat building up around your ears, even if you're planning on having a lengthy gaming session, and because it's wired, there's no worry about it running out of charge mid-boss.
Best Black Friday gaming laptop deals
,
Best Black Friday gaming keyboard deals
,
Best Black Friday monitor deals
---
PCGamesN Thursday, November 25, 2021 12:31 PM
Streaming games isn't for everyone, but graphics card scarcity and the costly nature of gaming PCs make services like Nvidia Geforce Now a compelling option. So, if you're looking to explore the world of high-spec cloud gaming and access an RTX 3080 from afar, now could be the perfect time, as the Sheild TV has $20 off this Black Friday.
Nvidia's tubular device might look minimalist, but it's actually a multimedia powerhouse, capable of seamless 4K streaming across services like Netflix, Prime Video, Disney+, and YouTube. However, the real star of the show is the Shield TV's GeForce Now capabilities, which include access to the service's RTX 3080 powered servers and the potential to stream over 2,000 PC games.
If you're in the US, you can grab $20 off the Shield TV at the Nvidia Store, Best Buy, and Amazon. UK denizens can also grab an even better deal over on Amazon, as the device is currently £99, thanks to a 34% discount.
RTX 2070 Super review
,
RTX 2060 Super review
,
Best graphics card
---
PCGamesN Thursday, November 25, 2021 12:27 PM
Babylon's Fall got its third closed beta test recently, and a slew of fans pointed out that a selection of armour looked very similar to some of the duds you can get in Final Fantasy XIV. In response, Babylon's Fall producer Yosuke Saito has now confirmed that some of the hack-and-slash game's amour and emotes are based on Final Fantasy XIV's, though this came about following a suggestion from FFXIV director Naoki Yoshida himself.
Saito explains in a blog post on Babylon's Fall's website that Yoshida was in attendance during a presentation of the game at a company meeting, and offered his help once he saw the scale of the project.
"By borrowing data, we've been able to implement a much wider variety of gear and emotes in the game than we'd originally planned," Saito says. "Just to be clear though, the visuals of most of the gear that players aim to obtain in-game are unique to Babylon's Fall. The data borrowed from Final Fantasy XIV was used for gear from the introduction to mid-level range of the game, which is why they were so prevalent in the closed beta test."
---
PCGamesN Thursday, November 25, 2021 12:05 PM
Valve is paving the way for us to ditch Windows and dive into Linux PC gaming, as the Steam Deck leads the charge with SteamOS and its Proton compatibility layer. Now, with the release of Proton 6.3-8 (via Videocardz), the company hopes to tempt even more players to jump ship with official support for Nvidia DLSS.
The proprietary upscaling technology can help boost fps in games like Call of Duty: Vanguard or Back 4 Blood, without sacrificing much in the way of image quality. Unfortunately, team green's upscaling technology won't be supported on the Steam Deck as it uses an AMD Zen2-based SoC, and Nvidia DLSS requires an RTX chip.
Thankfully, Proton already supports AMD FSR, which doesn't require your GPU be of a specific brand, so Steam Deck users won't be entirely out of luck when it comes to upscaling options.
Best SSD for gaming
,
How to build a gaming PC
,
Best gaming CPU
---
PCGamesN Thursday, November 25, 2021 1:24 PM
It's Thursday, and you know what that means – another round of free PC games from the Epic Games Store. This week, you can grab the the Antstream Arcade – Epic Welcome pack and The Hunter: Call of the Wild. As ever, Epic has revealed next week's freebies, too, and one of them is classic asymmetric horror game we're sure you'll recognise.
You'll be able to grab Dead by Daylight and While True: learn() from the usual Epic Games Store promotion page on Thursday, December 2 at 8am PDT / 11am EDT / 4pm BST. It'll be there for one full week, at which point it'll be replaced by another freebie - or freebies, if you're lucky. As always, you'll 'purchase' the game at a price of zero dollars, and it'll remain in your library just like any game you might pay money for.
Here's the Dead By Daylight blurb, to give you a taste: "Dead by Daylight is a multiplayer (four vs one) horror game where one player takes on the role of the savage killer, and the other four players play as survivors, trying to escape the killer and avoid being caught and killed."
Dead by Daylight Killers
,
Best horror games
,
Play Dead by Daylight
---
Rock Paper Shotgun Latest Articles Feed Thursday, November 25, 2021 3:07 PM
Next year's free game on the Epic Games Store will be a big'un: Dead By Daylight. I've been impressed by the 1v4 multiplayer horror game, watching it steadily grow into one of Steam's most popular after a while looking like it might slip a way, so that's a nice get. But before then, Epic are currently giving away a whole other manner of slaughter, the hunting sim TheHunter: Call Of The Wild. You know, you can skip guns and just play that as a very pretty walking simulator.
---
Rock Paper Shotgun Latest Articles Feed Thursday, November 25, 2021 1:40 PM
Where does one even start with Steam Autumn Sale? With discounts on thousands of games, to find gems takes either a lot of trust in The Algorithm or- oh hey, or recommendations from your friendly neighbourhood PC gaming website. We've had a good rummage and turned up 20 Steam sale game recommendations for you, big and small, cheap and dead cheap, across a spread of genres. Read on for our picks.
---
Rock Paper Shotgun Latest Articles Feed Thursday, November 25, 2021 12:21 PM
Keyboards are one of, if not the most, integral part of a PC set up. Second only to the monitor. Therefore, finding a good one is imperative - especially for anyone spending long stints gaming while using said keyboard. Within the stellar range of gaming keyboards on offer, there are a few different types: ones with lights, mechanical, compact, wireless - I could go on. The beauty of Fnatic's offering is that it covers most bases, so you really can't go wrong with it.
---
Twinfinite Thursday, November 25, 2021 5:32 PM
---
Twinfinite Thursday, November 25, 2021 5:03 PM
---
Twinfinite Thursday, November 25, 2021 4:08 PM
---
Twinfinite Thursday, November 25, 2021 2:55 PM
---
Twinfinite Thursday, November 25, 2021 2:23 PM
If you've ever wanted to run your very own dinosaur-centric theme park, then Jurassic World Evolution 2 is likely the game for you. Yes, Frontier Developments' build-'em-up sim came out earlier this month for PS4, PS5, Xbox One, Xbox Series X|S and PC, and to commemorate its release, the UK-based studio has launched a brand […]
The post Jurassic World Evolution 2 Gets New Accolades Trailer appeared first on Twinfinite.
---
Twinfinite Thursday, November 25, 2021 1:07 PM
---
Twinfinite Thursday, November 25, 2021 12:06 PM
---
Siliconera Thursday, November 25, 2021 4:00 PM
---
Siliconera Thursday, November 25, 2021 3:00 PM
---
Siliconera Thursday, November 25, 2021 2:30 PM
---
Siliconera Thursday, November 25, 2021 1:30 PM
---
Siliconera Thursday, November 25, 2021 1:00 PM
---
Siliconera Thursday, November 25, 2021 12:30 PM
---
Siliconera Thursday, November 25, 2021 12:00 PM
---
Destructoid Thursday, November 25, 2021 5:00 PM
---
Destructoid Thursday, November 25, 2021 3:00 PM
---
Destructoid Thursday, November 25, 2021 1:00 PM
---
PC Invasion - FeedDDD Thursday, November 25, 2021 4:30 PM
If you're not already intimately familiar with PC power supplies, picking one can be kind of a hassle. You just need a thing to power the other things, right? How hard could it be? But there are cheap ones and bronze ones and gold ones, all with multiple different ports. When picking among the best PC power supplies, or PSU, your first questions should be: what am I using this for, and what do I need? As this is obviously a PC gaming site, we already have the first question answered. Choosing a PSU should come after you figure out what GPU and CPU you'll be using. For PSUs, default is 80+ for most of the things you'll see. As such, a good rule of thumb is to not buy anything that doesn't provide at least that much. But what does it mean? Well, that 80 refers to how efficient a power supply is at multiple loads. CPUs and GPUs all have certain wattage requirements. So, at load, your PSU needs to be able to effectively supply power to both while running at its m...
---
PC Invasion - FeedDDD Thursday, November 25, 2021 3:00 PM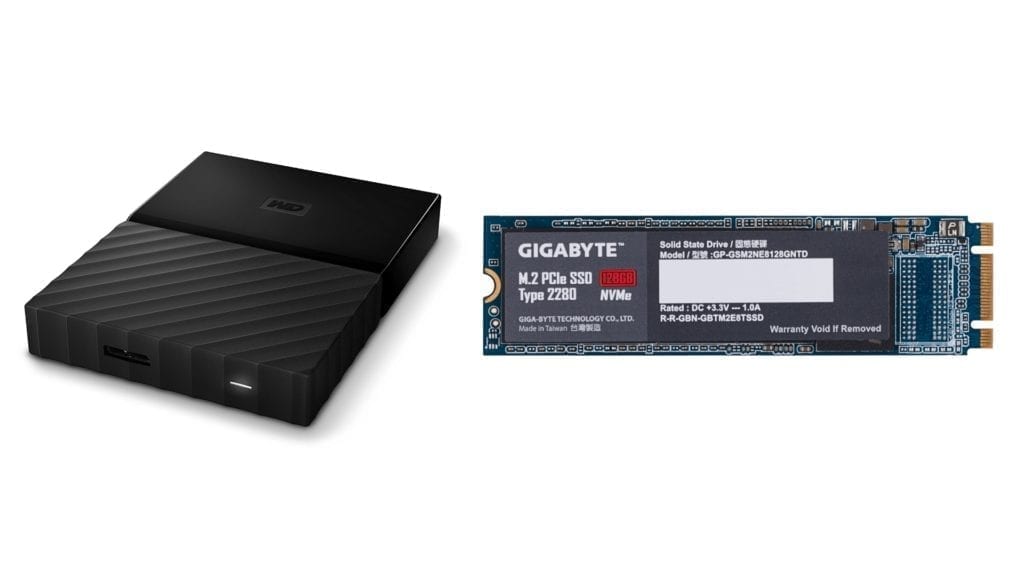 While storage devices are only a small part of PC builds, choosing the wrong type of storage can severely impact performance. So, we'll be going over the HDD and SSD storage types, difference between each, and what you should go for when building a PC. An HDD (hard disk drive) is a device that stores data on circular disks with a magnetic coating. A mechanical arm moves across the surface of the rotating disks to read and write data. HDDs were once the most popular storage device thanks to their affordability and reliability. On the other hand, SSDs (solid state drives), do not contain moving mechanical parts. Instead, they rely on integrated circuits to store data. This not only makes them much faster than their HDD rival, but also quieter and more durable. SSDs have a much higher price (per gigabyte) than standard hard drives which made them a luxury to have in previous years. Thankfully, SSD prices have been dropping each year making, them more accessible and afforda...
---
Gamer Empire Thursday, November 25, 2021 4:40 PM
In Anime Fighters Simulator, your characters can have a passive, which is a permanent buff, or in some cases, a debuff. Almost all passives in the game do, however, make your fighters stronger, and some of them make them significantly stronger. Recommended Read: Anime Fighters Simulator – How to Get Divine Characters Upon opening a […]
The post Anime Fighters Simulator – Passives Guide: How to Get, Wiki appeared first on Gamer Empire.
---
Pivotal Gamers Thursday, November 25, 2021 3:20 PM
What's up folks? MMOBomb holds a new giveaway for Call of War. Read on for their offering. MMOBomb and Bytro have partnered up to score YOU 25.000 Gold in-game premium currency and 1 Month (31 days) Premium Account for Call of War without any cost! Please note this giveaway is for new players only. A few words about Call of War Take over the control of one of the mighty nations during the ti...
---
Pivotal Gamers Thursday, November 25, 2021 1:01 PM
What's up folks? We have another great offer from Steam for Train Simulator 2022. Their message follows. Get Train Simulator: Amtrak P42DC 50th Anniversary Collector's Edition on Steam for Free! This content requires the base game Train Simulator 2022 on Steam in order to play. A few words about Train Simulator 2022 Welcome to the ultimate railway hobby! Take control of authentic licen...