---
Kotaku Friday, December 3, 2021 5:15 PM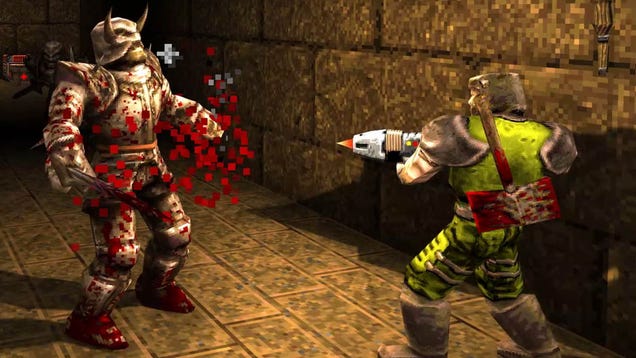 Back in August, Bethesda released a remastered Quake across basically every modern gaming platform, including Switch. Now, a few months later, this version of the game just received its second large update, adding a new co-op horde mode, additional maps, another campaign, and numerous bug fixes.
---
Kotaku Friday, December 3, 2021 5:00 PM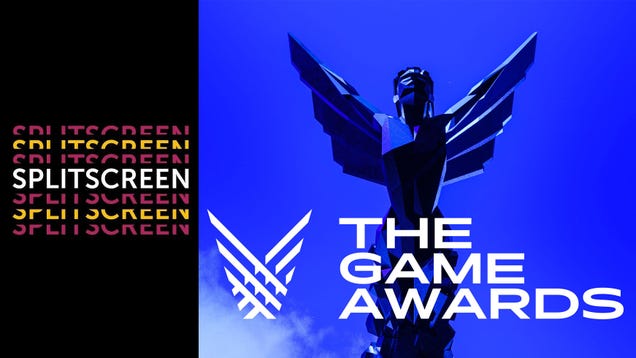 It's December, the month when little children's thoughts turn to presents and big children's thoughts turn to Geoff Keighley's annual celebration of world-premiere trailers. And those trailers come with awards between them, bestowed upon the best games of the year as judged by professional game judges. Who judges the…
---
Kotaku Friday, December 3, 2021 4:45 PM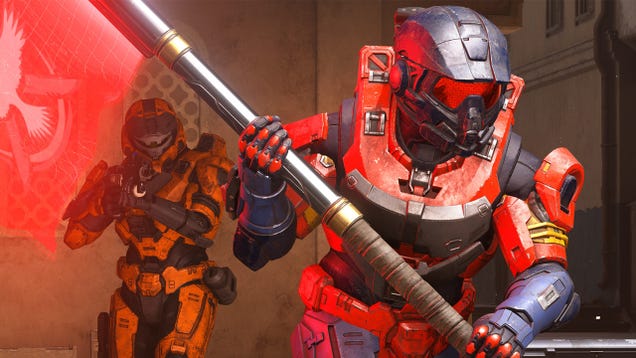 Although Halo players are currently enjoying an early look at Infinite multiplayer ahead of the campaign launch on December 8, one of the biggest complaints from the community concerns the first-person shooter's lack of playlists. But that should change very soon. Like, "before next year" soon.
---
Kotaku Friday, December 3, 2021 4:20 PM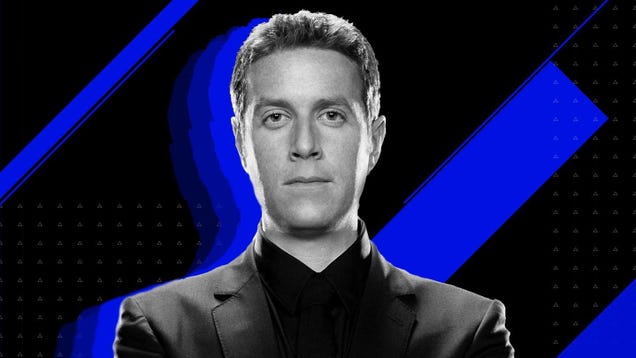 As Geoff Keighley's annual Game Awards show enters its eighth year, the creator and host told The Washington Post today that he's still thinking about how to "navigate" Activision Blizzard's involvement in the ceremony following the latest reports of sexual misconduct at the publisher.
---
Kotaku Friday, December 3, 2021 1:35 PM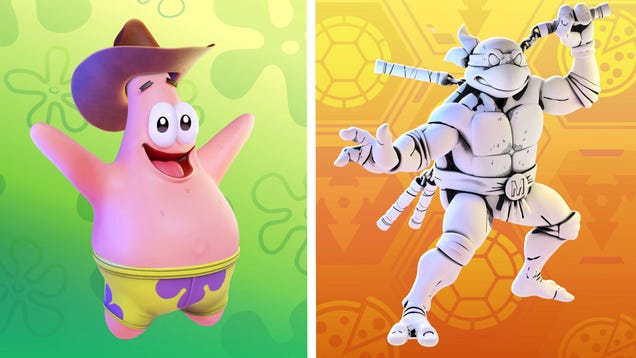 Nick All-Star Brawl was released in October. That might not seem like long ago, but if you were stuck wearing the same outfit since then, you'd probably be desperate for some new looks too. Luckily for both the fighters and fans, a new update out now for most platforms has finally added new costumes to the Smash Bros…
---
Kotaku Friday, December 3, 2021 1:15 PM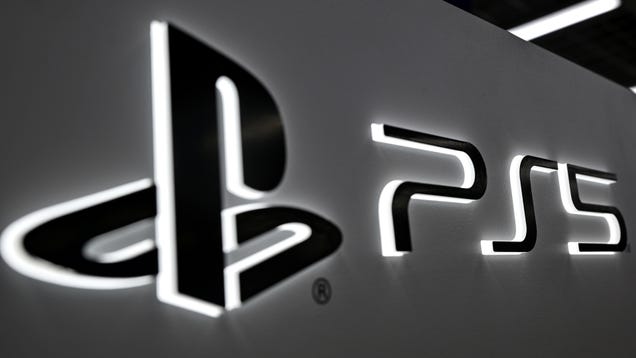 Sony is finalizing a new PlayStation subscription meant to give the platform its own Xbox Game Pass-style service that's tentatively scheduled to launch next spring, Bloomberg reports.

---
Kotaku Friday, December 3, 2021 12:45 PM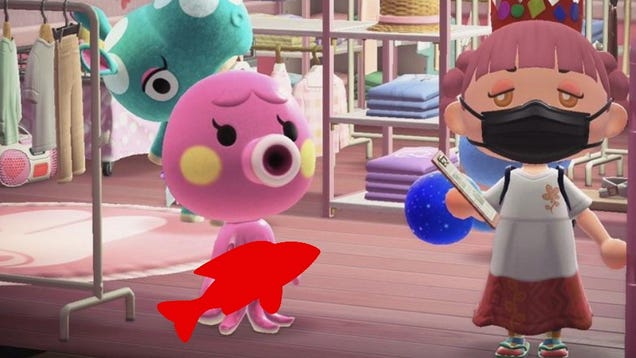 Thanks to a glitch in Animal Crossing: New Horizons, K.K. Slider isn't the only nudist in the game.
---
Kotaku Friday, December 3, 2021 12:30 PM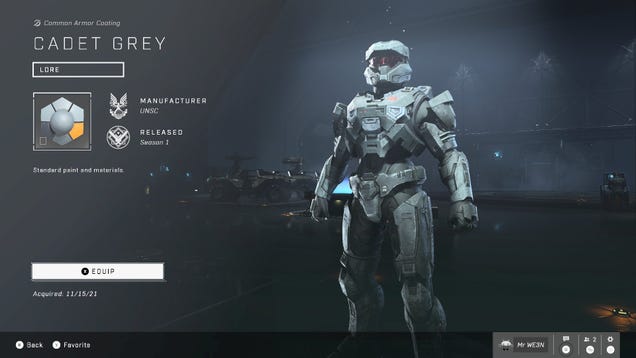 For a game with an ostensibly deep wardrobe, Halo Infinite's player base sure loves to wear the same clothes. Not sure if you've noticed, but it seems like everyone in 343 Industries' buzzy first-person shooter is either all-gray or a samurai.

---
Kotaku Friday, December 3, 2021 12:00 PM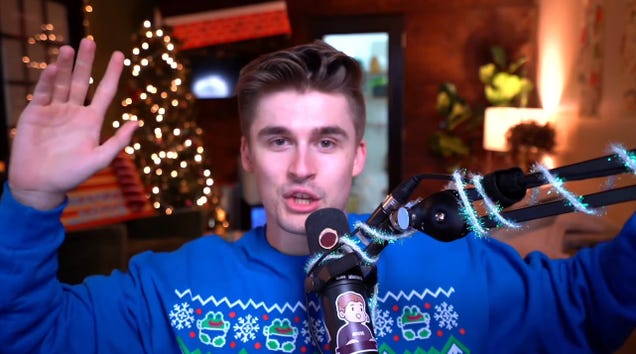 It took mega streamer Ludwig Ahgren less than a week after abandoning Twitch for YouTube to get temporarily banned from Google's video platform. His mistake? Briefly streaming the smash hit children's song Baby Shark.
---
Kotaku Friday, December 3, 2021 11:50 AM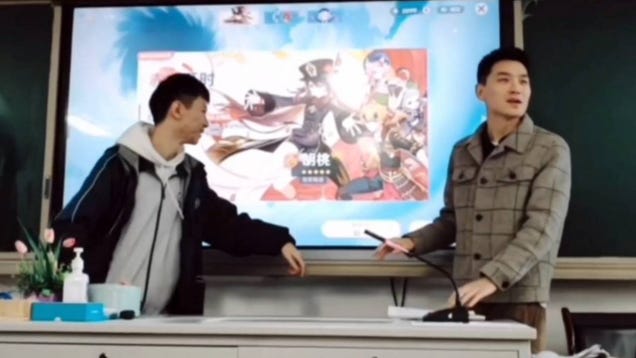 Last month, BiliBili—China's anime version of YouTube—content creator Harry华ye asked his professor to help him get the rare and powerful Genshin Impact character, Hu Tao. The result is possibly my favorite Genshin Impact video I've seen all year.
---
Kotaku Friday, December 3, 2021 11:35 AM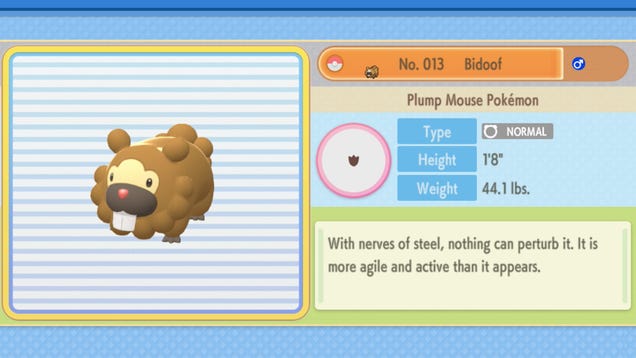 Pokémon Brilliant Diamond and Shining Pearl have each seen their fair share of major glitches since release, ranging from Pokémon cloning to the random renaming of beloved friends. Now you can add inadvertent depictions of simulated sex to the list. Bibarels appear to be, likely much to the chagrin of The Pokémon…
---
Kotaku Friday, December 3, 2021 11:10 AM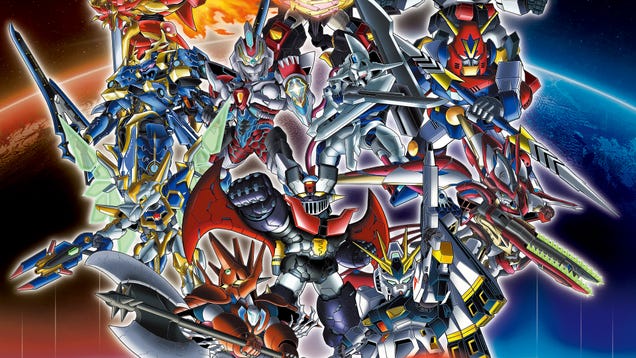 We don't get many Super Robots Wars 'round these parts. It's one of the biggest series in Japan, with around 50 games to its name, but only a handful of Super Robot Wars games have been released in North America during its 30-year run. The latest, Super Robot Wars 30, was one of Steam's top sellers in October, and for…
---
PCGamesN Friday, December 3, 2021 4:47 PM
Well, colour us surprised - again. Titan Quest, the 2006 Diablo-style action RPG game about battling mythological monsters, has just gotten another expansion. The last, which arrived in 2017, was called Ragnarok and took players to the realms of Viking lore and legend. The new DLC, Eternal Embers, is all about Far Eastern and Egyptian mythology.
The expansion includes a new questline that spans four acts, which are filled out with 15 new side quests that you'll only be able to play on legendary difficulty. A new 11th mastery, Neidan, is a "mystical alchemist who uses deadly concoctions and abilities to annihilate his enemies." There are more than 30 new enemies and bosses, new weapons and gear, new potions to quaff, and plenty more.
"Legendary entities from Asian mythology like the Jade Emperor, the Ten Suns, and the Dragon King of the Four Seas are part of an epic storyline," publisher THQ Nordic says. "With the legendary powers of the ancient Neidan masters, the blessings of demigods, and the will of ancient emperors, all the power is at the player's fingertips."
---
PCGamesN Friday, December 3, 2021 4:37 PM
The free-to-play multiplayer component is getting an update alongside the proper Halo Infinite release date on December 8, but that's not all the devs have in store. They've confirmed that dedicated playlists are on the way this year, including a renamed iteration of SWAT, and a Social Slayer option is coming after the holidays.
"We've been reading your feedback, and we're working on plans to add Fiesta, Tactical Slayer (SWAT), and Free-For-All playlists as we speak," community manager John Junyszek says on Twitter. "They won't land by December 8, but the team is pushing to get them in before the end of year".
Fiesta was previously introduced as part of the Fracture: Tenrai event, and seemed like it was set to be a limited-time affair that would simply come and go along with that event. As Junyszek explains, however, "our goal for events is to try new modes prior to adding to playlists".
Halo Infinite release date
,
Halo Infinite system requirements
,
Halo Infinite ranks
---
PCGamesN Friday, December 3, 2021 4:08 PM
December 3, 2021 Fortnite: Chapter 2 comes to an end this weekend.
The pieces are all in place, and it's time to finally take on the Cube Queen. Fortnite Chapter 2 is about to draw to a close, but before the curtain falls on the battle royale game's second big 'chapter' arc, there's going to be another massive spectacle event, and here's when you can join in the fight.
'The End' event is what Epic is calling a "climactic event" in which you'll take on the Cube Queen herself in "one last stand for the fate of the island." It's scheduled to take place December 4 at 1pm PT / 4pm ET / 9pm GMT. Given how these things have gone in the past, you'll probably want to show up a little early, and 'The End' playlist will be available 30 minutes prior to the start of the event.
You'll also be able to squad up with more players if you want to participate with a group of friends. The playlist supports parties of up to 16 players this time around, so everyone can come along. Make sure someone's set up to record, however - replays won't be available for this one-time event, and you won't be able to adjust any graphics settings once the event has begun, so get that all squared away ahead of time, too.
Fortnite V-Bucks
,
Fortnite Skins
,
Fortnite Creative Codes
---
PCGamesN Friday, December 3, 2021 3:07 PM
There's a new patch out today for racing-themed open-world game Forza Horizon 5, and among the many fixes it's bringing with it are some welcome adjustments to Horizon Arcade's scoring system. From now on, your score target will scale based on the number of players participating in the session, which will make certain seasonal challenges much easier to complete - especially if you're playing solo.
There are other fixes for Horizon Arcade, as well. The patch addresses a problem that led to members of the same convoy seeing different points totals on their screens, and it prioritises getting players into larger groups at the start of each event. You'll also have more time to get to an event: the patch increases the time you'll see an event circle on your map to ten minutes.
Multiplayer isn't the only area that's getting turtle waxed in this patch. It also includes a few of the standard stability improvements and crash fixes, as well as a fix for incorrect button prompts when using a Logitech G920 steering wheel controller.
Forza Horizon 5 review
,
The best racing games on PC
,
The best open-world games on PC
---
PCGamesN Friday, December 3, 2021 2:00 PM
E3 is exhausting, and I think that's just about as true for fans as it is for those of us who have to work through it. But hey, videogame hype can carry us all through a lot. Well, brace yourself, because there are already concrete plans in the air for E3-adjacent events, as Geoff Keighley has confirmed that Summer Game Fest 2022 is in the works.
"While we are hard at work on The Game Awards," Keighley says in a tweet, "I'm excited to share that Summer Game Fest will return in summer 2022. Stay tuned for more details!" Summer Game Fest was focused down to a roughly two-month-long collection of disparate events in 2021, centred on a Kick Off Live show in June. Announcements there included the reveal of Tiny Tina's Wonderlands and the Elden Ring trailer.
For now, though, Keighley's attention is on The Game Awards, scheduled to run on December 9. The award nominees have been announced, and teasers for the big announcements are starting to come in.
Steam FAQ
,
Steam family sharing
,
Steam in-home streaming
---
PCGamesN Friday, December 3, 2021 1:37 PM
Of all the coming holidays, Dragon Age Day on December 4 might be the one series fans are looking forward to the most. Since players founded the event in 2018, the annual celebration of BioWare's fantasy RPG series has continued to grow. Last year, the studio even contributed to the festivities by releasing new short stories and previously unseen artwork - fresh crumbs of information for fans to devour in anticipation of Dragon Age 4 news.
"The fact that our unofficial day is now marked and celebrated by BioWare itself is probably the best compliment we could ask for," Dragon Age Day founder Teresa M says.
But the event isn't just a community celebration; it's an opportunity for fans to support inclusive causes they believe in. For the past four years, the founders and their fast-growing team of volunteers have run a tight ship, steering their passion for Dragon Age and its capacity to bring people together towards raising funds for charity. Co-founder Angela Mitchell says "We're proud to have involved dozens of Dragon Age celebrities, artists, devs, and writers, as well as expanding our message internationally, but we're proudest of the way our event gives back, raising over $30,000 USD for charity so far while boosting the call for greater accessibility and diversity in gaming."
---
PCGamesN Friday, December 3, 2021 1:19 PM
After a series of diaries dealing with warfare, the developers of upcoming grand strategy game Victoria 3 have filled us in on how wars will end. That will happen either when one side capitulates, or if the belligerents can work out a peace treaty. The latest dev diary highlights some interesting points of departure from Paradox's grand strategy games to date, particularly with regard to who gets to dictate the terms of a peace deal.
As is the case with Crusader Kings III, for example, wars in Victoria 3 are fought over 'pressed claims' and have specific war goals as objectives - usually, that's territory one side is trying to take away from another. In Victoria 3, you'll start with a high level of war support back home, but this value will erode over time, and it can drop faster based on factors like attrition, enemy forces occupying your territory, and economic impacts. If your war support hits -100, you're forced to capitulate.
Whichever country has been designated the War Leader can instead opt to propose a peace deal to end hostilities before that happens, and Victoria 3 allows for a lot of creative freedom in crafting these treaties. You can create a treaty proposal that involves both sides ceding war goals to the other, but there's a catch: any of your allies that either holds a war goal or has one targeting them must also agree to the deal before it can be ratified.
Victoria 3 release date
,
The best grand strategy games on PC
,
The best strategy games on PC
---
PCGamesN Friday, December 3, 2021 1:02 PM
Valheim lets you craft armour. Valheim lets you craft bases. Valheim does not, however, let you craft armour stands so that you can actually display all your gear at your homestead. That's been a popular project for modders, but it seems an official solution is on the way, as the developers have been teasing it through social media.
"Been working on a little something for you," Iron Gate's Jonathan Smårs says on Twitter, "just make sure you're on Santa's nice list this year! Not final but hope you like it so far!" You can see the attached video below, but it shows a Valheim character equipping a range of armour stands with various gear sets.
There appear to be separate slots for head, chest, leg, cape, and held item gear, so you can show off your best swords and shields as part of a full gear set. Hopefully Smårs' remark about Santa's list means we can expect this update to land in time for Christmas.
Valheim system requirements
,
Valheim building tips
,
Valheim progression guide
---
PCGamesN Friday, December 3, 2021 12:14 PM
Xûr is Destiny 2's Exotic gear merchant. He appears every weekend to sell the game's most coveted items in exchange for Legendary shards, but if you're a casual player with limited shards to spend, it can be hard to know which of his wares is most worth your investment. That's where we come in.
As of June 12, 2020, it appears that Xûr is back to providing random rolls - so the Exotic merchant is providing more excitement than he has in a long time. Xûr appears every Friday at 9am PST / 12pm EST / 5pm GMT, and will stick around until the Tuesday reset. We'll update this guide shortly after he arrives, so if you're reading this, you need only read on to learn where he is, and which are the best items he's selling this week.
Now we're in Beyond Light territory, but Xûr's first appearances have been at the usual spots - so maybe don't expect too many surprises from the merchant in the new year of Destiny content.
Destiny 2: Beyond Light review
,
Destiny 2 exotics
,
Play Destiny 2
---
PCGamesN Friday, December 3, 2021 12:11 PM
Bungie's pinnacle PvP activity is back in rotation with a major revamp, and if you're looking for details on the Destiny 2 Trials rewards this week, you've come to the right place. Before you start working your way up through the ladder, you'll want to know what you're actually working for - so here's a breakdown of what's available each week, and what map you'll be playing on.
If you're not familiar with Trials of Osiris, it's a weekly PvP challenge where you enter a competitive gauntlet of 3v3 elimination matches. Your rewards are now doled out with a reputation system, so it's not about pure wins anymore, but you will still get special rewards if you can manage to go flawless.
Trials lands with the reset every Friday at 9am PST / 12pm EST / 5pm GMT, and lasts until the Tuesday reset at those same times. Each week provides a new set of rewards and a new map to play on, so here's what you can expect for the latest rotation.
Destiny 2: Beyond Light review
,
Destiny 2 exotics
,
Play Destiny 2
---
PCGamesN Friday, December 3, 2021 12:00 PM
Games Workshop has a complicated history with licensed Warhammer games. The company has been quite reserved about it in the past - even despite some very high-profile successes in the early days - but even when it finally started to open the gates more generally it took a while for the quality to match the demand.
Thankfully, things are getting better, and as things get better more Warhammer and Warhammer 40,000 games are starting to appear that are worth checking out if you're fans of either of Games Workshops' iconic tabletop settings.
With that in mind, we've compiled a round-up our top picks of games from fantasy land, as well as the grim darkness of the far future. We were going to keep it 50/50 but to be honest there are far less fantasy games than 40k games, and far more mediocre choices at that. We've also not strictly speaking gone for the 'best of the best', although most of these options are considered pretty good; we've chosen notable titles that are worth highlighting for more specific reasons as well.
Battlefleet Gothic: Armada 2 impressions
---
PCGamesN Friday, December 3, 2021 11:55 AM
Deckbuilding roguelike games might be a dime a dozen, but Fights in Tight Spaces has stood out since its debut in early access, thanks to a combination of stylish visuals and deep tactics. If you've been waiting for the final version before checking it out, though, you don't have to wait any longer - the game has just gone 1.0.
You can grab Fights in Tight Spaces from your PC platform of choice, whether that be Steam, Epic, or GOG. Across all of those platforms it's available at a 10% launch discount, bringing the price down to $22.49 / £17.54 / €18.89 until December 9.
If you've previously played the game in early access, the devs recommend starting a new save. New features for 1.0 include a new selectable character, a complete revamp for the final mission, new levels throughout the game, and achievement support. There are also a ton of bug fixes and quality of life improvements, but you can get the full details on those over in the official announcement.
---
PCGamesN Friday, December 3, 2021 11:23 AM
Sci-fi city-building game Per Aspera is celebrating its first anniversary with a new update and a tease for another expansion coming early next year. There have been five major patches since the Mars colony management game launched last December, as well as the free Green Mars expansion that accompanied the most recent 1.5 update.
Today's 1.5.2 patch brings some extra quality-of-life features, such as changes to resource scattering so that there are now a guaranteed number of each resource in a sector. There's a new easier difficulty option called 'Story' for campaign mode, and 'Playground' for the sandbox mode, with other levels apart from the hardest option getting renamed.
In addition to today's patch, a beta for the next major revision - 1.6 - will hit Steam on December 16 and run through to December 23. This should include the first version of a multiplayer mode. "This is a very big system," developer Tlön Industries explains, "so we do not quite know yet when the update [will be] truly ready as a lot of fine-tuning, fixing, and potentially support systems are still required. This will just be a first look, to collect your feedback, test the systems, and see what we need to refine still."
Per Aspera review
,
The best city-builder games on PC
,
The best space games on PC
---
PCGamesN Friday, December 3, 2021 11:19 AM
A group of seasoned Dark Souls modders has announced that its mod, Nightfall, will be launching January 21. Nightfall is designed to be a sequel of sorts to the granddaddy of Soulslike games, picking up right after the 'Darklord' ending.
The team building Nightfall is effectively the Traveling Wilburys of Dark Souls modding, headed up by Daughters of Ash and Roguelike Souls creator Grimrukh, QuickSouls modder AinTunez, texture artist Mireneye, talented animator Meowmaritus, and several others. Grimrukh has described Nightfall as a "more ambitious" project than his past efforts, and while it's mainly "remixing" elements from Dark Souls, it seems clear that this will be a new experience even for veteran players.
Initially, the team had planned on releasing Nightfall sometime this year, but the modders decided to take some additional time to polish up the mod when they learned that Elden Ring had been delayed into February. Fortunately, to make up for the slight delay, Grimrukh has released a new teaser trailer. It doesn't show off much, but it's suitably dark and moody.
---
PCGamesN Friday, December 3, 2021 11:16 AM
Last month, we learned that mobile variants of Nvidia's RTX 3070 Ti and RTX 3080 Ti could pop up in 2022. While it's likely that MSI plans to reveal its laptop lineup at CES 2022, the company's hardware hand has been revealed, and it looks like eight RTX 3000 Ti-powered machines are on the cards.
Spotted by reliable leaker Momomo_us, the RTX 3070 Ti and 3080 Ti will feature in both MSI's Raider and Stealth portable PCs, with Max-Q efficiency pushing some models into best gaming laptop territory. The spec list also mentions Intel's Alder Lake i9-12900HK and i7-12700H, an unannounced CPU lineup that comes armed with six Performance cores and eight Efficient cores.
In terms of pricing, MSI's monstrous top-end RTX 3080 Ti model is listed for €4,768 (roughly $5,379 USD), while the cheapest RTX 3070 Ti machine comes in at €2,691 (around $3,035 USD). Localised versions of these products could come bearing different price tags, but the leak does give us somewhat of an idea when it comes to cost.
RTX 2070 Super review
,
RTX 2060 Super review
,
Best graphics card
---
PCGamesN Friday, December 3, 2021 11:48 AM
It seems Creative Assembly is cleaning house ahead of the big Warhammer III push next year. Yesterday we learned that proactive support for Total War Saga: Troy will end with the upcoming new DLC and patch. Today the company announced that partner studio Feral Interactive - the developers of Total War: Rome Remastered - has released a beta for the final "planned" major update for the strategy game.
The 2.0.4 update is quite big, with lots of UI fixes and quality-of-life improvements. The most exciting changes are the ones that look to further improve modding. The hardcoded faction limit has now been removed, meaning there is no cap on the amount of custom factions that can be added to the game.
There is also now support for more than one 'super' faction. Currently, the three playable Roman factions and the non-playable Senate are the only examples of such a grouping, and all super factions can now have more than three members. Removing the hard cap on faction limits is something the community has been asking for for over a decade now.
Total War: Rome Remastered review
,
Total War: Rome Remastered system requirements
,
The best Total War games
---
Rock Paper Shotgun Latest Articles Feed Friday, December 3, 2021 5:53 PM
It's the launch of a new MMO expansion, and you know what that means: queues. Early access to Final Fantasy XIV's Endwalker expansion kicked off today and players are reporting hours-long waits, frequent errors and more while trying to join servers.
In a forum post, Endwalker's developers say that the game's surge in popularity over the past year means that they're expecting "a number of logins that is yet to be seen since the launch of FFXIV," but that the global semiconductor shortage means they can't fix the issue.
---
Rock Paper Shotgun Latest Articles Feed Friday, December 3, 2021 5:18 PM
The Last Night was announced at E3 2017 to great excitement, before that excitement was cut short the same day by the re-emergence of pro-Gamergate tweets made by creator Tim Soret in 2014.
The cinematic pixel art platformer has been quiet almost ever since, but rumours began circling this week that it would resurface at the Game Awards later this month. Not so, says Soret. "It will be shown next year, not before," he told PC Gamer.
---
Rock Paper Shotgun Latest Articles Feed Friday, December 3, 2021 4:27 PM
Electronic Arts have announced plans to build a "connected Battlefield universe", as part of sweeping changes to the development teams behind the military shooter. As part of the changes, Vince Zampella - co-founder of Respawn, developers of Apex Legends - is now overseeing the Battlefield franchise, and Marcus Lehto (best known for Halo) is building a new studio to create narrative experiences within the series.
---
Rock Paper Shotgun Latest Articles Feed Friday, December 3, 2021 3:34 PM
Hazelight Studios abandoned an attempt to trademark the name of their co-op platformer It Takes Two after it was contested by Take-Two Interactive. In a comment to Eurogamer, a Hazelight spokesperson said they "cannot comment on ongoing disputes" but was "hopeful it will be resolved."
---
Rock Paper Shotgun Latest Articles Feed Friday, December 3, 2021 11:15 AM
It's been a little over 9 months since Fights In Tight Spaces first released on to Steam Early Access, and as of December 2nd, it's kicked open the door and walked into a full release. It's a unique combination of deck-building and turn-based strategy, presented in satisfying and stylish 3D animation. Sort of Superhot meets Slay The Spire.
In Fights In Tight Spaces, you play as an anonymous secret agent with the aim of assassinating bosses, while moving through the game's multiple chapters. On the way to each boss are several smaller encounters, which act as opportunities for you to get some practice in. You take turns planning the best way to take out roomfuls of enemies, and eventually upgrade your skills and continue the cycle.
---
Siliconera Friday, December 3, 2021 4:00 PM
---
Siliconera Friday, December 3, 2021 3:00 PM
---
Siliconera Friday, December 3, 2021 2:00 PM
---
Siliconera Friday, December 3, 2021 1:30 PM
---
Siliconera Friday, December 3, 2021 1:00 PM
---
Siliconera Friday, December 3, 2021 12:30 PM
---
Siliconera Friday, December 3, 2021 12:00 PM
---
Siliconera Friday, December 3, 2021 11:30 AM
---
Siliconera Friday, December 3, 2021 11:00 AM
---
Destructoid Friday, December 3, 2021 5:30 PM
---
Destructoid Friday, December 3, 2021 5:00 PM
---
Destructoid Friday, December 3, 2021 4:30 PM
---
Destructoid Friday, December 3, 2021 4:00 PM
---
Destructoid Friday, December 3, 2021 3:30 PM
---
Destructoid Friday, December 3, 2021 3:00 PM
---
Destructoid Friday, December 3, 2021 2:45 PM
---
Destructoid Friday, December 3, 2021 2:30 PM
---
Destructoid Friday, December 3, 2021 2:00 PM
---
Destructoid Friday, December 3, 2021 1:30 PM
---
Destructoid Friday, December 3, 2021 1:00 PM
---
Destructoid Friday, December 3, 2021 12:30 PM
---
Destructoid Friday, December 3, 2021 12:00 PM
---
Destructoid Friday, December 3, 2021 11:30 AM
---
Destructoid Friday, December 3, 2021 11:00 AM
---
PC Invasion - FeedDDD Friday, December 3, 2021 3:00 PM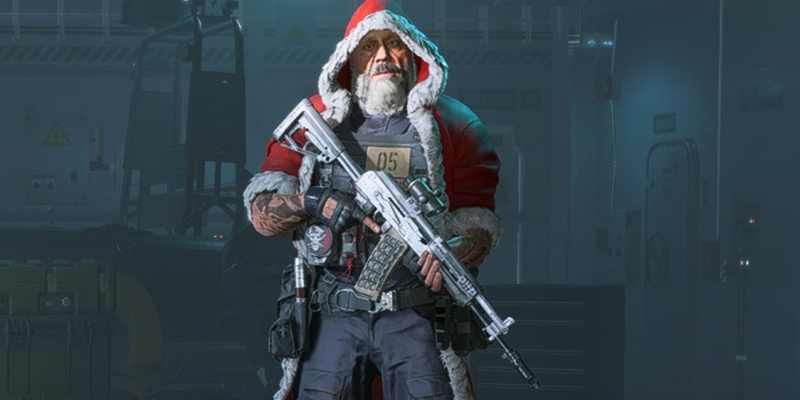 Yesterday a leak for Battlefield 2042 revealed that a variety of Christmas-themed cosmetics were on the way. Amongst these was a Santa skin for Boris, the Sentry Gun expert specialist in Battlefield 2042. The response to this leak was negative, with much of the Battlefield community feeling as though these kinds of cosmetics did not suit the game's aesthetic. Just a day later and developer DICE has backtracked on this decision. A chain of tweets was posted on the official Battlefield Direct Communications account stating that not all of the leaked cosmetics will be added this holiday. This was decided as the team has "other priorities," in reference to 2042's development. The real problem As an isolated incident, DICE releasing a Santa skin into Battlefield 2042 may not seem overly important. It's just a fun cosmetic that players can choose not to use. However, these holiday-themed cosmetics play into a larger narrative that has been frustrating ...
---
PC Invasion - FeedDDD Friday, December 3, 2021 2:30 PM
Syberia fans have been waiting for more than four years for the next installment of the 20-year franchise. For many, excitement for Syberia: The World Before must be built on a house of straw. After all, Syberia 3, launched in 2017, hit the ground with an audible thud. The first two games were great, so it's been hopeful that the fourth would be a return to form. Unfortunately, we won't know for a little while longer. Originally scheduled for December, Syberia: The World Before has been delayed until early 2022. From the message sent by developer and publisher Microids, it sounds the company wants to make sure it does fans right. The new release date will fall next year in Q1, which is within the range of January to the end of March. We won't know for a while what the game's launch date will be, but the company wrote it will "release more information," which is likely next year. "We are committed to releasing the best possible game of...
---
PC Invasion - FeedDDD Friday, December 3, 2021 2:00 PM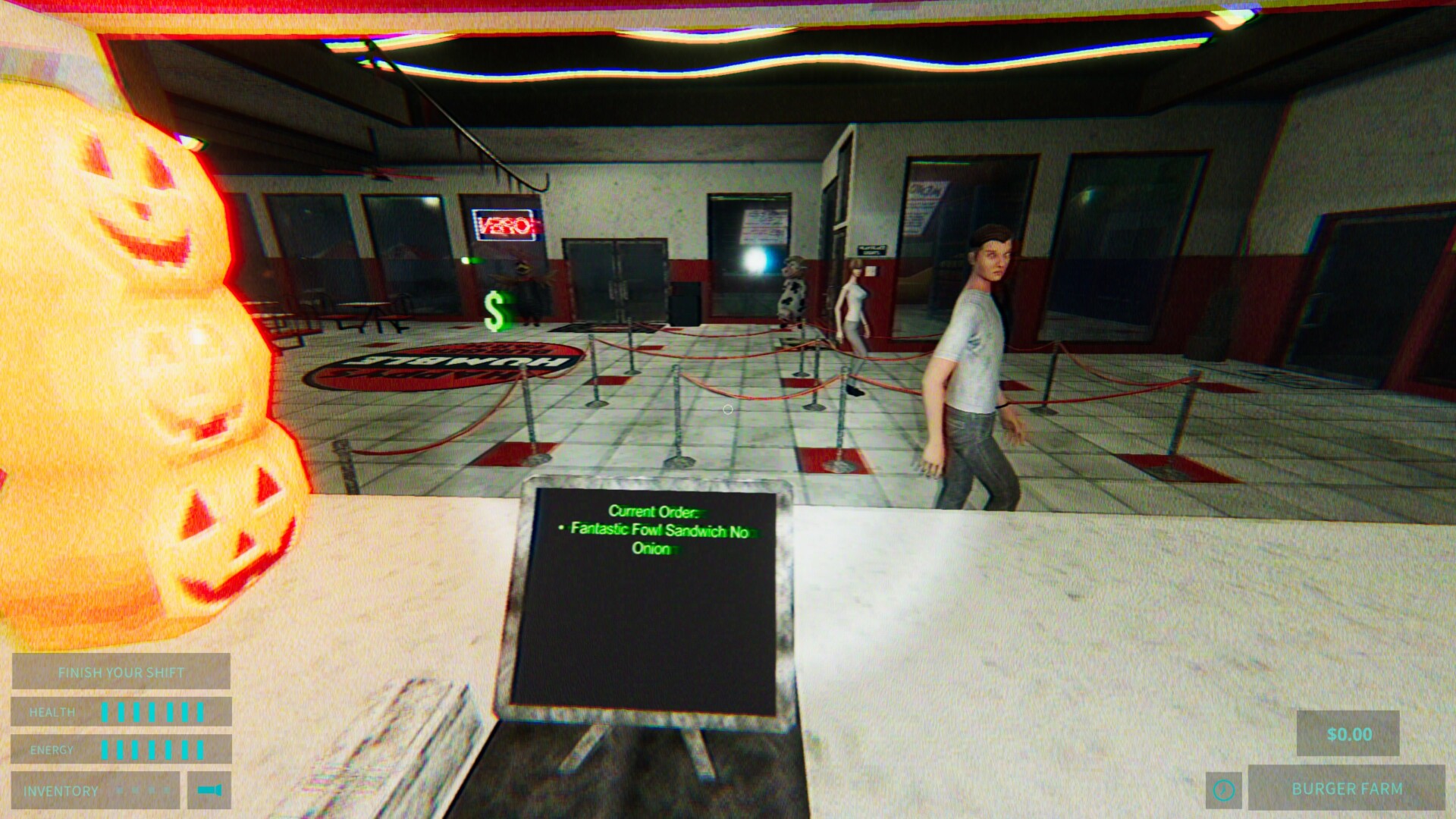 Happy's Humble Burger Farm is a hard game to critically evaluate. It's a sequel to a free hour-long experiment and, best I can tell, the gameplay is bad on purpose. It's a combination restaurant cooking and horror game with a lo-fi aesthetic and a lot of unique, bizarre choices. The world itself is compelling and, yes, it can be fairly freaky at times. However, many of its gameplay choices can make playing it a chore for anyone who actually wants to take the cooking sections seriously. The game is absolutely not for everyone, but the question stands: is Happy's Humble Burger Farm worth it? Before jumping in further, I want to explain why this is an impressions piece and not a review. During the review period, the game pivoted to a playtest and my save was deleted. I figured the playtest was obviously not the final build of the game, plus I didn't want to lose another save file, so I waited. A week or so before launch, the playtest ended and the game bec...
---
PC Invasion - FeedDDD Friday, December 3, 2021 1:00 PM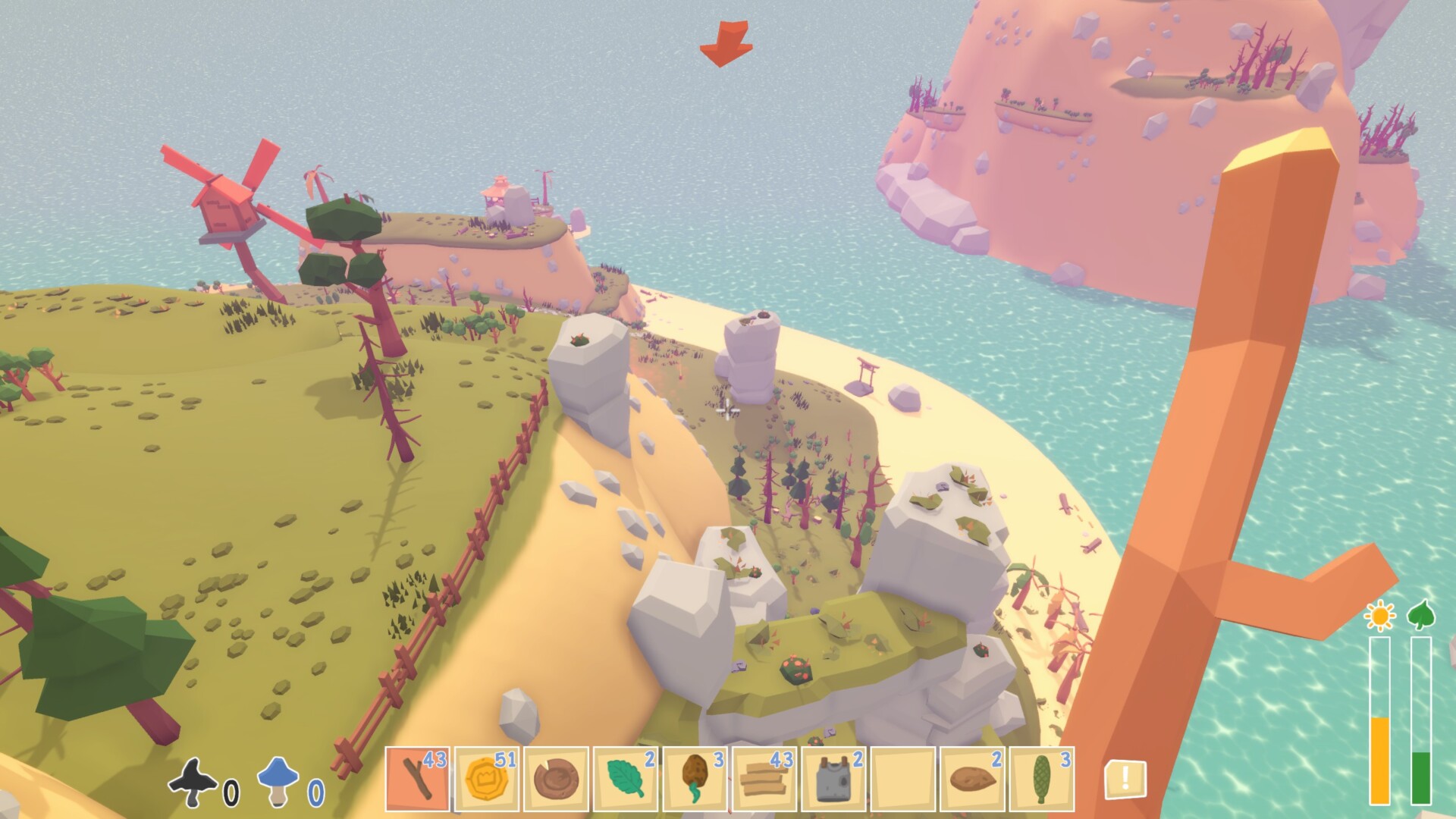 It really is quite enticing when a game asks if you'd like to move to an island where your main goals are to explore and decorate things. Gardenia does things differently than most due to its adoration of verticality and silly hijinks, but it definitely hits on some of the same beats as games like Animal Crossing. It has some issues with signposting, and can be a little too obtuse for its own good, but the island its set on is a good place to spend several hours, provided you like gliding through the air, harvesting resources, and gardening. Gardenia begins with a brief tutorial before bidding you to take a hot air balloon to the titular island. There you meet Wood Grandpa, an ancient tree with the goal of achieving immortality. He immediately sends you off to go randomly find him some money so he can save up for an immortality elixir. I mean, he's a tree. He can't exactly walk around. But not all is peaceful on the island. Someone is littering! It's up to yo...
---
PC Invasion - FeedDDD Friday, December 3, 2021 12:15 PM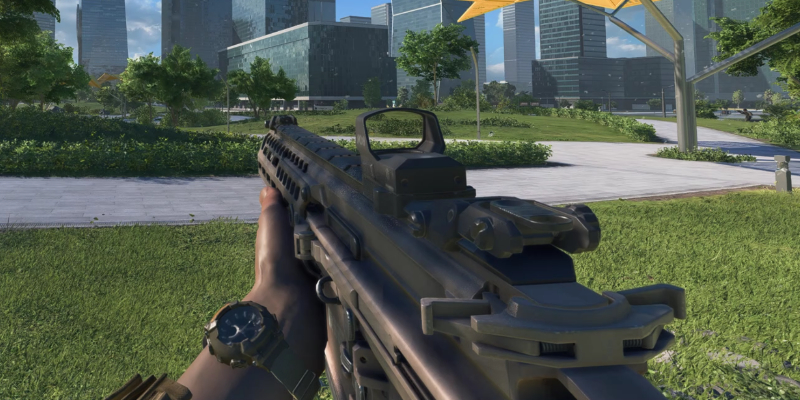 At launch, the assault rifles weren't worth using due to their overexaggerated bloom making it difficult to hit shots at long range. Thankfully, developer DICE has tuned it down significantly and they are now more viable. How better to take advantage of this than using our recommended Battlefield 2042 M5A3 loadout, which is the best build for this jack-of-all-trades assault rifle. Note: For more information about EA's FPS, check out our Battlefield 2042 guides and features hub. Battlefield 2042 M5A3 Loadout Sight: Fusion Holo Ammunition: Close Combat Underbarrel: Laser Sight Barrel: Shortened Barrel Secondary Weapon: M44 Gadget: Med Pen Throwable: EMP Grenade Interestingly, the bloom reduction patch makes it relatively easy to pressure targets from distance regardless of loadout. Therefore, it makes more sense to cover the M5A3's weaknesses at close range than to try and make it even stronger at long range. For this reason, the best M5A3 loadout in Battlefiel...
---
Tabletop Gaming News Friday, December 3, 2021 5:00 PM
---
Tabletop Gaming News Friday, December 3, 2021 4:00 PM
---
Tabletop Gaming News Friday, December 3, 2021 3:00 PM
---
Tabletop Gaming News Friday, December 3, 2021 2:00 PM
---
Tabletop Gaming News Friday, December 3, 2021 1:00 PM
---
Tabletop Gaming News Friday, December 3, 2021 12:00 PM
---
Pivotal Gamers Friday, December 3, 2021 12:48 PM
What's up all? GrabTheGames is giving you the opportunity to win on Farming Simulator 22. This is what they say. Get Farming Simulator 22 for FREE! A few words about Farming Simulator 22 Create your farm and let the good times grow! Harvest crops, tend to animals, manage productions, and take on seasonal challenges. http://cdn.akamai.steamstatic.com/steam/apps/256861904/movie480_vp9.webm For...
---
Level Up Friday, December 3, 2021 12:19 PM
Jak and Daxter: The Precursor Legacy, the Naughty Dog-developed platformer that spawned two sequels and…
---
Level Up Friday, December 3, 2021 11:32 AM
Hazelight Studios, the team behind A Way Out and this year's It Takes Two, has abandoned…