---
Kotaku Tuesday, April 26, 2022 5:15 PM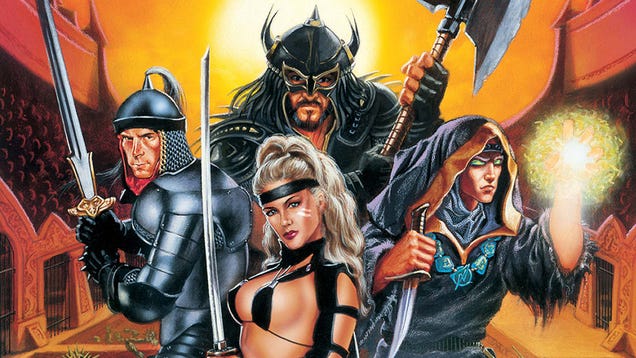 Back in February, Bethesda confirmed that it was shutting down its proprietary PC game launcher and would move affected games back to Steam. Now, as we get closer to the May 11 shutdown, Bethesda has started adding some of its classic games to Steam. Some are arriving on Valve's digital storefront for the first time,…
---
Kotaku Tuesday, April 26, 2022 5:05 PM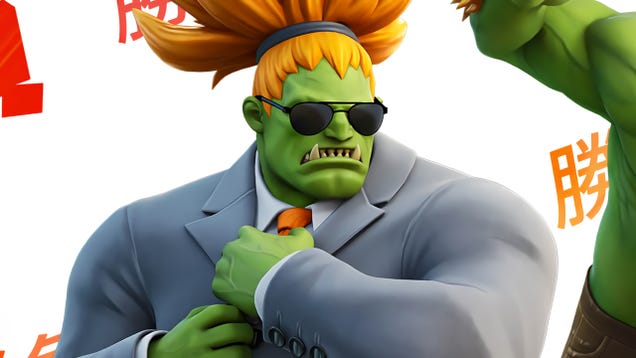 Look, I didn't want to do this. I didn't have "give Fortnite props" on today's to-do list. But if nothing else, I'm a purveyor of truth, and the truth is that the battle royale's third Street Fighter collab looks surprisingly wonderful.
---
Kotaku Tuesday, April 26, 2022 4:50 PM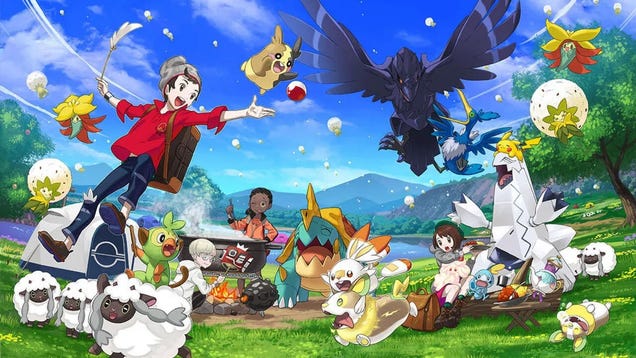 The studio behind Pokémon is moving to an optional four-day work week. Game Freak announced the new "progressive" work policy on Tuesday, citing a desire to give employees more flexibility. The move comes as other studios are implementing similar policies, and is at odds with fans' perceptions of a studio constantly…
---
Kotaku Tuesday, April 26, 2022 4:40 PM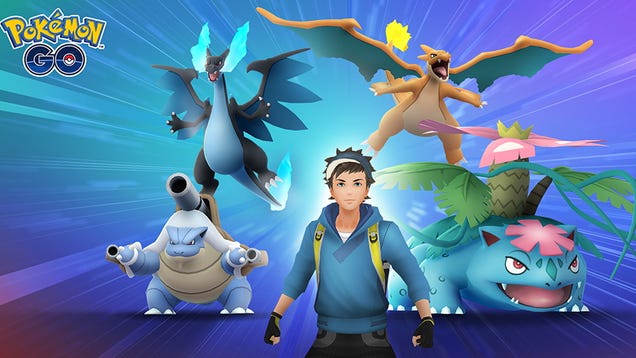 After years of bemusement, Niantic is finally overhauling Pokémon GO's lackluster Mega Evolution systems, adding levels and bonuses to give players a reason to engage. This, they say, will make it easier to use the mightier monsters in the game, while adding more reasons to do so. It's already rolled out in Australia…
---
Kotaku Tuesday, April 26, 2022 4:30 PM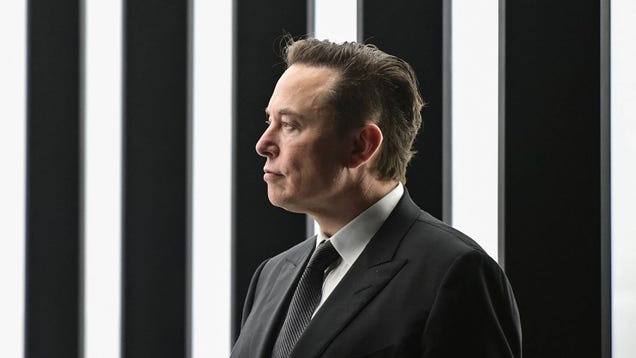 Yesterday, Elon Musk bought Twitter for $44 billion dollars, and a lot of people in the video game industry are unhappy about it. Some are making Mastodon accounts, others are making jokes, while others are voicing their concerns about the Tesla founder taking over the platform. However, a sizable number of…
---
Kotaku Tuesday, April 26, 2022 3:37 PM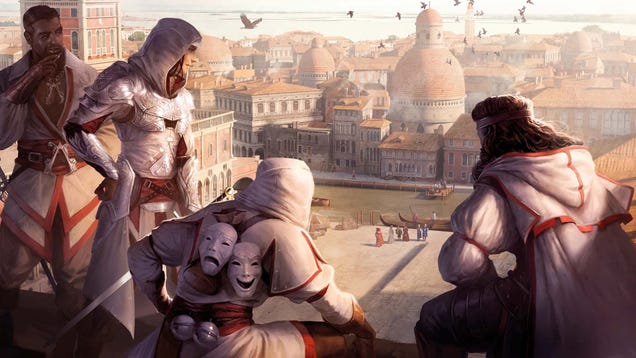 Ubisoft has turned off online services for 91 games, including Far Cry 2, Splinter Cell, Just Dance, and more across multiple console and PC platforms. These shutdowns have since been gathered together in one list by Ubisoft.
---
Kotaku Tuesday, April 26, 2022 2:30 PM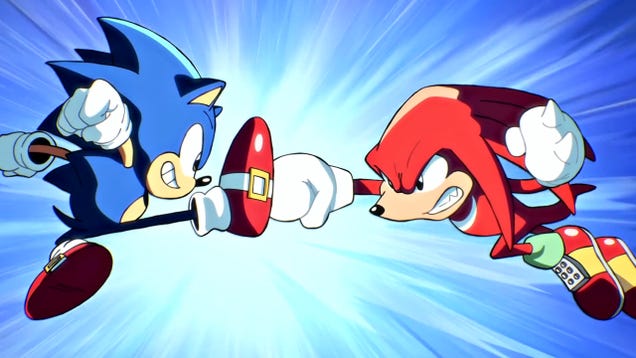 Sega plans to delist several classic Sonic re-releases due to their presence in the upcoming Sonic Origins, the Japanese developer announced via official press release this morning.

---
Kotaku Tuesday, April 26, 2022 12:40 PM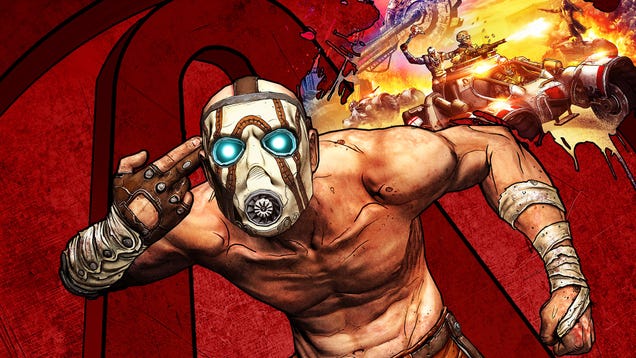 The revival of a beloved spinoff. A film adaptation (whose cast makes no sense at all). A mainline entry (that, against all odds, feels astonishingly fresh). Yes, it's safe to say Borderlands is back, and having its biggest year in a long time.

---
Kotaku Tuesday, April 26, 2022 12:18 PM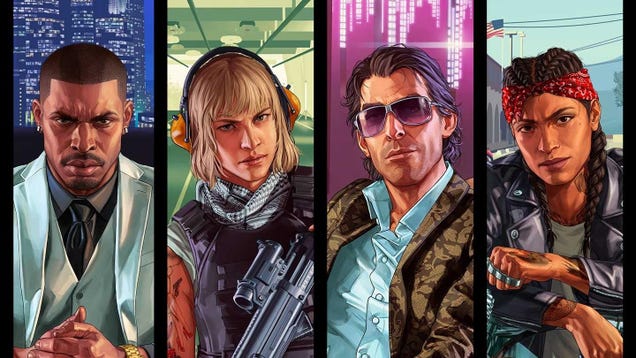 Rockstar Games quietly patched Grand Theft Auto V on PS5 and Xbox Series X/S, adding a handful of small but highly requested tweaks to the next-gen version of the nearly decade-old game. Players have also noticed new files added to the PC version of the game hinting that next-gen improvements will soon be available…
---
Kotaku Tuesday, April 26, 2022 11:30 AM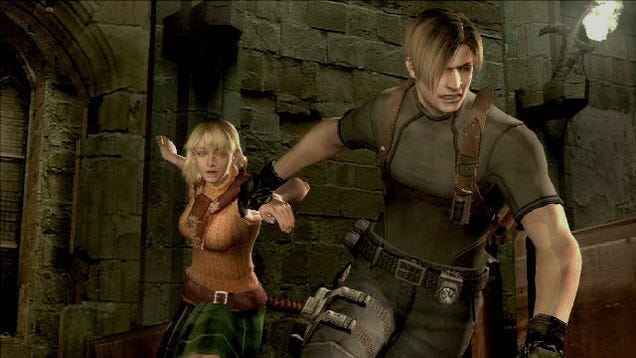 Oh, hello. I don't think we've met. My name is Ashley, and I'm Kotaku's newest staff writer, where I'll be focusing on tips and guides. Didn't you read the headline? It's okay, I forgive you.

---
Kotaku Tuesday, April 26, 2022 10:30 AM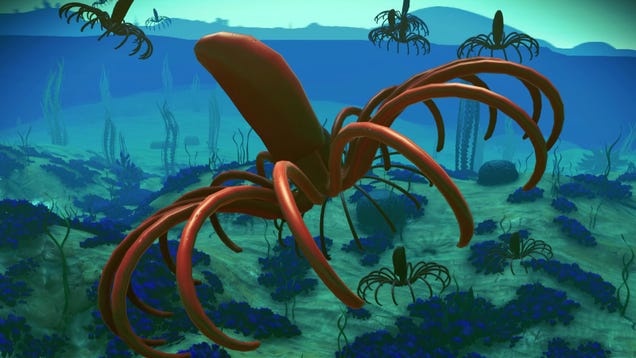 About four years ago, developer Hello Games launched "Next," an enormous free update for galaxy-spanning adventure No Man's Sky that added more danger, resources, and bizarre alien creatures to the game's sprawling universe. Things like the nightmare-inducing double squid, with 16 arms of inappropriate anime power.…
---
PCGamesN Tuesday, April 26, 2022 5:31 PM
Final Fantasy XIV PvP is finally heating up thanks to the popularity of Crystalline Conflict, but the devs want you to know that you can still be banned for "uncooperative" or "lethargic" behaviour. That means no spamming "nice job" when your team is losing and no setting off fireworks on top of down opponents. In other words, Yoshi-P says 'don't be a jerk'.
"Participants must bring their best to the fight, and for this reason uncooperative or lethargic behaviour is prohibited," director and producer Naoki Yoshida says in a new blog post. "Let's strive to do our best even in situations where defeat is imminent, regardless of whether or not you're interested in the rewards."
The new post outlines the "main types of prohibited behaviours", which include things like "repeatedly using the quick chat phrase 'nice job!' during a disadvantageous situation," ''using and repeating an emote on top of a downed opponent," and "setting off fireworks on top of a downed opponent," in addition to things like direct harassment in text chat or on social media.
The best MMOs on PC
,
FFXIV Reaper job guide
,
FFXIV Sage job guide
---
PCGamesN Tuesday, April 26, 2022 4:04 PM
Minecraft's Allay mob is one of the best creatures the building game has to offer. We initially heard about it back in 2021 as part of Minecraft Live, but didn't actually see the creature in-game until March this year. It currently exists within the Minecraft snapshots in Java edition and the beta version in Bedrock edition. Since its introduction, Mojang has buffed and changed it in a variety of ways. It's all in preparation for the Allay to be added into the game properly in the future, and it seems as though we could be getting more information on this soon.
That's because we're getting another episode of Minecraft Now this Thursday at 9am PDT / 12pm EDT / 5pm BST. The monthly show reveals upcoming features for both Minecraft and Minecraft Dungeons, regularly featuring submissions from the community and other little challenges too. The last episode showed off the Minecraft frogs, who are also in the pre-release phase of their existence.
This time around, though, the Minecraft Twitter account suggests getting "your questions ready about the allay". Hopefully that means we're on the cusp of hearing about the release date for Minecraft 1.19, because we're all chomping at the bit for the next proper update. The Minecraft snapshots are nice and all, but it's not quite the same as a full release.
Minecraft console commands
,
Minecraft skins
,
Minecraft mods
---
PCGamesN Tuesday, April 26, 2022 4:04 PM
The Fate of Iberia release date is coming up next month, and so Crusader Kings III's developers have revealed how one of the new systems that arrives along with it will reshape the entire game, whether you purchase the add-on or not. 'Struggles' are a new way to understand and contextualise conflicts that embroil regions over the course of centuries, and they're going to shake up the medieval grand strategy game in some important ways.
In the latest Crusader Kings III dev diary, Paradox content designer Ewan Cowhig Croft explains the scope of struggles and how they'll play out in the game. The struggle system was developed to handle the Iberian peninsula, but Croft says it "would have been a waste" to make a system this complex and far-reaching that only applied to Hispania.
Struggles are long-term conflicts that can involve any kind of strife, up to and including war. Croft says they'll typically last for centuries, and can involve nations, cultures, and faiths - as well as key individuals in the region where the struggle is located.
Crusader Kings 3 review
,
The best Crusader Kings 3 mods
,
Play Crusader Kings 3
---
PCGamesN Tuesday, April 26, 2022 1:58 PM
As previously announced, the Elder Scrolls publisher has just brought a selection of retro games to Steam in anticipation of the end of the Bethesda Launcher. Those include a pair of freebies in The Elder Scrolls: Arena and, uh, The Elder Scolls II: Daggerfall. Yes, Elder Scolls. The store page says Elder Scolls.
I'm not going to cast too many jokes toward whoever had to title the Steam page, because I type words on the internet for a living and that karma will catch up with me far too quickly. Just go enjoy The Elder Scolls on Steam for as long as it lasts, because the typo is in the URL too and that link will probably break whenever it gets corrected.
Arena and Daggerfall have both been available as free PC games from Bethesda's website for ages, but this is the first time either of the original entries in the series have been available on Steam. The largely forgotten Elder Scrolls games Redguard and Battlespire are also now on Steam for the first time at $5.99 / £4.89 / €5.99 apiece, though they're available on GOG, as well.
---
PCGamesN Tuesday, April 26, 2022 1:27 PM
Microsoft Flight Simulator's sim update IX is out today, and it adds some flashy new effects for certain types of high-speed flight. The update also includes bug fixes for weather, specific aircraft, and general stability, which should make your flights in the simulator game that much smoother once it's installed.
Some of the coolest additions in sim update IX are for the McDonnell Douglas F/A-18E/F Super Hornet, a supersonic twin-engine combat jet used by the US Navy, the Royal Australian Air Force, and the Spanish Air Force. Sim update IX adds some new effects for the fighter - as you approach the speed of sound, you'll see the distinctive vapour cone formed by the shockwaves the aircraft creates at ultra-high speeds as it moves through moist air.
You'll also find that G-forces will trigger vortexes from the wingtips and wings on the Super Hornet, and flying at high speeds while close to surfaces covered in snow, dust, or water will kick up new visual effects. Just make sure to be ready to pull up in a hurry.
Microsoft Flight Simulator review
,
The best PC simulation games
,
The best flight games on PC
---
PCGamesN Tuesday, April 26, 2022 2:04 PM
If you want to legally play retro games in the Sonic series, Sega is taking away a lot of your options in the lead up to the launch of Sonic Origins. With just a handful of exceptions (all of them on Nintendo Switch), Sega plans to delist all digital versions of Sonic the Hedgehog, Sonic the Hedgehog 2, Sonic 3 & Knuckles, and Sonic CD.
All four games will be removed from digital storefronts on May 20, the day of the Sonic Origins release date, as Sega has announced in a press release. The Sega Ages versions of Sonic 1 and 2 will still be available on Nintendo Switch, as will the version of Sonic 2 available on the Switch Online Sega Genesis app.
Sonic Origins looks like it will be a great collection of classic Sonic games, developed with assistance from the folks behind the superb Sonic Mania. Yet fans have been confounded by every announcement surrounding the collection, including its price, its messy selection of pre-order bonuses, its inclusion of Denuvo DRM on PC, and now these delistings.
---
PCGamesN Tuesday, April 26, 2022 1:01 PM
As I move my fleet across the local galactic sector - focussed on my mission to colonise a high-tier planet called Ogma III - I see a Yor Collective ship ahead of me. Its pilots no doubt have their own plans to establish a colony before I can lay claim to the world myself. This is the best location for a new world I've found in this sector to date, and I want it. Since the Yor are grumpy about my refusal to trade with them anyway, I have no issues attacking before they beat me to the punch.
I direct my fleet over the Yor ship and click on it, watching it explode in a short animation of fire and wreckage. It doesn't take long for me to realise all the neighbouring races are now unhappy with me. I can only hope I've adequately prepared my civilisation for what is sure to be a full-fledged intergalactic war of epic proportions.
This isn't the first time I've accidentally started a fight in Galactic Civilizations IV, and it probably won't be my last. Sometimes destroying a rival's innocent colonists is an inevitable consequence of progress. The Yor, who like to refer to us humans as essentially 'meat bags', haven't been the best neighbours but at least they haven't threatened to lay eggs in my "many orifices" like the Festron Hunt, one of the 4X game's new faces.
The best 4X games on PC
,
The best turn-based strategy games on PC
---
PCGamesN Tuesday, April 26, 2022 12:40 PM
The world of VR games is improving all the time, and if you want to build up your collection, you'll be pleased to hear that there's a cool new bundle available from Fanatical. What's in it? Well, here's the thing: that's entirely up to you.
Fanatical has selected 18 of the best VR games and you can choose whether you want nine of them for $49.99, five of them for $29.99, or three of them for $19.99. It's a smart way to make sure that the games you're paying for are the games you want, rather than just wanting one or two games, but buying a whole bundle for the deal.
So what can you choose from in the Build Your Own Quest VR Bundle? Well, there's a great deal of variety, from the gritty FPS game Dark Horizon: Reloaded, to the more contemplative A Fisherman's Tale, and even fun party games like ForeVR Darts. However you prefer your games, you're sure to enjoy at least some of the games on the list.
Best VR games
,
Build yourself a VR-ready PC for $793
,
How to set up your Oculus Rift
---
PCGamesN Tuesday, April 26, 2022 12:40 PM
Epic confirms that the latest Fortnite Street Fighter skins to arrive in the popular battle royale game are Blanka and Sakura, following on from last year's release of Ryu, Chun-Li, Guile, and family-friendly Cammy. Yes, that means Fortnite is getting a muscle-bound green monster in ripped shorts and it ain't Marvel's Incredible Hulk.
The latest Fortnite collaboration coming to the multiplayer game is the next part in its Street Fighter series, with Blanka and Sakura skins and accessories getting a release later this week, on April 28. Blanka comes with a backflip emote, a big kebab pickaxe, a chibi version of himself as a backpack, and a natty suit version inspired by a character from fellow Capcom fighting game Rival Schools.
Sakura, on the other hand, comes with the "Victory Sway" emote, Hanakaze claw arcade machine backpack, the slightly weird Kayari Buta glider, and a giant stone fist pickaxe. Much like with Cammy and Guile, there will actually be a special Street Fighter competitive event in the form of the Battle Royale Duos cup.
Fortnite V-Bucks
,
Fortnite Skins
,
Fortnite Creative Codes
---
PCGamesN Tuesday, April 26, 2022 12:39 PM
When it comes to which PC you use for gaming and leisure, there's no definitive 'best' option, but we can certainly recommend the best websites for custom PC builds (like WePC, Chillblast, and Newegg). Every PC owner has their own unique needs for their computer, and by opting for a custom build, you can ensure that you get one that's specifically optimised for the things you want to use it for.
So which are the best websites for custom PC builds? Well, the answer to that question will vary depending on where you are in the world. To help make things easier for our readers, we've broken our recommendations into different categories, with options for US readers, UK readers, and European readers. We'd hate to send you to a website that doesn't deliver to your region.
Anyway, we'll give you an overview of a few different custom PC builder sites, with information on what they can do, and a rough ballpark sort of price range (though of course this varies significantly). We hope it will help you to find the custom PC of your dreams.
Best SSD for gaming
,
How to build a gaming PC
,
Best gaming CPU
---
PCGamesN Tuesday, April 26, 2022 12:43 PM
No gaming PC setup is complete without a quality audio solution, which means finding the best gaming headset to complement the rest of your hardware is of the utmost importance. Thankfully, gracing your ears with a premium sound doesn't have to cost an arm and a leg, with options like the Razer Kraken V3 X being available for cheap right now on Amazon.
You'll normally find the Razer Kraken V3 X listed with its $69.99 MSRP, but it's currently available for just $39.75 on Amazon, netting you a saving of 43% ($30.24). Meanwhile, those in the UK can nab themselves this set of gaming cans with an 18% (£12.25) discount, bringing the price down to a reasonable £57.74.
Weighing just 285g, the Razer Kraken V3 X puts ultra-light comfort at the centre of its design philosophy. You'll be able to fully immerse yourself in the best PC games with this headset on your noggin, as its soft headband padding and memory foam ear cushions make you completely forget you're wearing headphones.
Razer Thresher Ultimate review
,
Razer Blade review
,
Best gaming headset
---
PCGamesN Tuesday, April 26, 2022 12:20 PM
Want to know how to get into the Overwatch 2 beta? If you're a fan of Blizzard's FPS game and want to be among the first to play the sequel, you need to sign up for the upcoming beta. Selected players will receive invites to download and install the PC version of the beta. This beta is only available on Windows PCs, but future betas will include access for console players.
The Overwatch 2 beta will run until May 17, but this date is subject to change if Blizzard decides it would be beneficial for testing. To help you get into the Overwatch 2 beta, we've provided step-by-step instructions below that cover how to sign up on the official website and how to link your Battle.Net account to Twitch to get access to the PvP beta via Twitch drops.
Before you sign up though, it's worth checking out the Overwatch 2 beta system requirements to ensure that you can play the beta on your PC. You will also need a Battle.Net account in good standing to be eligible for the beta.
Overwatch 2 heroes
,
Overwatch 2 release date
,
Overwatch 2 talents
---
PCGamesN Tuesday, April 26, 2022 12:07 PM
As the sun sets on the AM4 platform, anticipation continues to build for the next-generation AMD Zen 4 processors. These new chips could become the best gaming CPU to power your gaming PC, but they may come with some hidden upgrade costs for those who are still using DDR4 RAM.
According to CapFrameX, it's looking increasingly likely that AMD Zen 4 CPUs will only support DDR5 RAM. These findings come from a 254-page guide to the AM5 socket that will be used by upcoming Ryzen 7000 processors, in which the term DDR5 can be found 76 times whereas DDR4 doesn't show up once.
This means that not only will you need to invest in a new motherboard for your AMD Zen 4 processor, but also splash some cash on the best gaming RAM too. This added expense could steer those looking to upgrade towards 12th Gen Intel Core CPUs instead, which can be paired with DDR4 memory if you've the right motherboard.
Zen 4 CPUs - everything we know
,
RDNA 3 GPUs - everything we know
,
Best gaming CPU
---
PCGamesN Tuesday, April 26, 2022 12:04 PM
The realm of retro gaming PC tech is something of a rabbit hole, and it's easy to accidentally become an antiquated Alice. From experience, I can tell you that exploring that vintage wonderland costs time and money, especially if you're set on getting a hold of a classic microcomputer. Thankfully, it's easier than ever to obtain a modern dinky time capsule that captures the essence of your favourite old platform, with the Amiga A500 being the latest machine to join the mini console fold. As someone who has been waiting for a classic edition Amiga for a while, I'm pleased to say this cute Commodore tribute strikes true, but a few missing subtleties mean it's not exactly a retro home run.
The A500 Mini is the latest retro gaming PC package by Retro Games Ltd, acting as a successor to its previous Commodore tribute, "THEC64". In a way, the company's ambitions within the mini console scene make a lot of sense, as using original hardware to play old games comes with numerous frustrating caveats.
Unlike classic consoles such as the Super Nintendo and Sega Mega Drive, old personal computer games tend to come on tapes and floppy discs, both of which are tremendously temperamental. The whole affair is also ludicrously expensive, with the actual Amiga A500 costing around $300 on the second-hand market. This is the point where I'd usually joke about it matching the price of the best graphics card for budget builds, but I digress.
Best SSD for gaming
,
How to build a gaming PC
,
Best gaming CPU
---
PCGamesN Tuesday, April 26, 2022 11:33 AM
Want to know more about Lost Ark South Ark? The MMO game is open for exploration, and while Smilegate might have delayed some of the new continent's activities, there's still plenty to get on with. South Vern introduces a brand-new storyline, along with several new Una Tasks, two separate post-campaign stories, new rapport NPCs and rewards, hidden quests, and more.
Some of these activities are intertwined and have vague prerequisites, though they all offer excellent rewards for players who manage to see them through to the end. Getting to Lost Ark South Vern may have to wait depending on how diligent you've been in your item level grinding, though. The level requirement for the initial quest to trigger is rather steep, so check out our Lost Ark leveling guide if you want to improve your character.
You may want to grind some of the free Ark Pass missions to get the honing materials needed for higher item levels. It's potentially easier and more rewarding than challenging the sole Chaos Dungeon added in this latest update. Here's everything you need to get started in Lost Ark South Vern,
Best MMOS and MMORPGs on PC
,
Upcoming PC games
,
Best fantasy games on PC
---
PCGamesN Tuesday, April 26, 2022 11:02 AM
Want to make a free Minecraft server? You can create your own private server on Minecraft Java edition using free server software provided by Mojang. You can download this through the Minecraft website, but the initial process and how to run your server needs some more explaining.
To get started, make sure you have the latest version of Java edition installed. To check whether you have this, simply use the control panel in Windows and update or install the latest version. Once you've set up a free Minecraft server, you can invite your friends online and even create your own rules, gameplay, and community within your own blocky creation.
Here's how to get started on making a free Minecraft server, as well as the options for hosting a server for free. For a thorough breakdown of common questions and answers, be sure to check out the Microsoft help article and Minecraft's recommended hosting guide. Follow the steps below or check out the video for a walkthrough on how to set up a Minecraft server.
Minecraft console commands
,
Minecraft skins
,
Minecraft mods
---
PCGamesN Tuesday, April 26, 2022 10:46 AM
Want to know how to evolve weapons in Vampire Survivors? This roguelite indie game is rapidly gaining in popularity, as players discover the sheer joy of walking around a forest or library, slaying an ever-growing encroaching horde of monsters that just want to be very close to you.
It's a relatively simple game to play, but mastering it and unlocking Vampire Survivors characters can get a little tricky if you don't spec into the correct build from the start. To evolve an item in Vampire Survivors, you must first level up a weapon to its maximum level, collect its linked item when it appears on the level up screen, then kill a boss monster and open the chest it leaves behind. Unfortunately, you only have a few slots for weapons and items, so you must choose carefully.
The items that synergise well with a weapon aren't necessarily the items you need to evolve them, so while you'll want to pick up the Candelabrador if you have the Garlic weapon, you also need a Pummarola to power it up. To help you figure out which items you should keep on a run with the best Vampire Survivors characters, we've put together a list of all the possible Vampire Survivors weapon evolutions and which items you need to pick up when you level up.
---
PCGamesN Tuesday, April 26, 2022 10:45 AM
Want to know how to unlock secret characters in Vampire Survivors? When you start your first run you only have a handful of Vampire Survivors characters and a few weapons available. However, on each playthrough, more items, weapons, and characters unlock for you to use in future attempts.
These items are vital if you wish to use Vampire Survivor weapon evolutions to maximise a weapon's damage output. The game also locks new characters behind requirements, such as leveling up your gear to a certain threshold, finding items in a level, or slaying a quota of monsters. Later on, you can also find Arcana to give your weapons unique bonuses to annihilate your foes.
Some of these unlock conditions are vague and confusing, so we thought we'd list how you can get all of the Vampire Survivors characters, weapons, items, and levels. We also have a cheat code that you need to type to get another hidden vampire slayer and steps to access a secret character that requires you to tinker with the game's code.
---
PCGamesN Tuesday, April 26, 2022 10:57 AM
Before you hop into the PvP beta for Blizzard's long-awaited sequel, you'll first need to know if your gaming PC meets the Overwatch 2 system requirements. The good news is that you probably won't need to upgrade your gaming CPU, but you unfortunately won't be able to get away with Intel integrated graphics like you can with the first game.
The Overwatch 2 system requirements are generally more demanding than its predecessor. It's got a larger storage footprint, demanding 50GB of space on your gaming SSD rather than 30GB, as well as increasing the amount of gaming RAM you'll need to meet the minimum or recommended specs. Now, the previously recommended graphics card requirements are the minimum, and Blizzard suggests you use an Intel Core i7 rather than the cheaper Core i5.
That said, the Overwatch 2 system requirements make for a modest barrier to entry. It carries the same minimum processor requirements as the original and doesn't ask for more than 8GB of RAM in a world that now gravitates towards 16GB. You also won't need a graphics card that's capable of ray tracing in order to get in on the action, nor need to install the game on an SSD, although it'll likely perform better with one.
Best SSD for gaming
,
How to build a gaming PC
,
Best gaming CPU
---
PCGamesN Tuesday, April 26, 2022 10:45 AM
Are you hunting for Vampire Survivors cheats? If you want to unlock all Vampire Survivors characters, you must enter at least one of the two cheat codes in the roguelike game's main menu. It's as easy as pushing buttons in a specific order, and you know the cheat code is active when you hear a jingle.
Of course, these are just the built-in Vampire Survivors cheats. In addition, you can install the Vampire Survivors cheat engine if you want to break the game completely and easily unlock Red Death. Using the cheat engine, you can make yourself an unstoppable monster slayer able to clear every enemy on screen, get treasure chests, and speed up time at the touch of a button.
This isn't the only mod available for Vampire Survivors, as you can also find others in the same Nexus Mods page that give you access to custom characters. So, if you want to play as Sonic the Hedgehog, one of the X-Men, or characters from Dragon Ball Z, the option is there. Here's what you need to set up the Vampire Survivors cheat engine, all of the available cheats, and how to remove the mod.
---
PCGamesN Tuesday, April 26, 2022 10:26 AM
Strategy RPG game King Arthur: Knight's Tale is leaving Steam early access today and hitting version 1.0, indie developer NeoCoreGames confirms. The DnD-style turn-based RPG had its final release date pushed back a number of times, but it's definitely out today.
King Arthur: Knight's Tale is the next game from the developer behind the action RPG Warhammer 40,000: Inquisitor – Martyr and is a dark fantasy game twist on the Arthurian legend, where you actually play as Arthur's nemesis Mordred on a quest to kill the King - "or whatever he has become".
The game had a successful Kickstarter campaign back in 2020 and launched in Steam early access in January 2021. The 1.0 release was put back a couple of times but now NeocoreGames is certain it's cracked it, and King Arthur: Knight's Tale is finally getting its full release later today out of Steam early access - in fact, it'll likely be out on Steam by the time you read this.
The best tactical rpgs on PC
,
The best turn-based strategy games on PC
---
PCGamesN Tuesday, April 26, 2022 11:42 AM
So you want to know about the Minecraft 1.19 release date? First announced in October 2021, this is also known as 'The Wild' update and will be a major addition to the Java edition of the beloved sandbox game. It's currently scheduled to release later this year, and is even available to play right now via Minecraft snapshots.
Details released so far on the Minecraft 1.19 update include a bunch of new features, from new biomes such as the Deep Dark and Mangrove swamp, new mobs like The Warden, to new world generation features. Ancient cities will spawn in the Deep Dark, which is an area that only spawns underground. You can make clay or mud brinks thanks to the new Mud block, which you craft by mixing soil with water. There will also be a new enchantment, and Frogs and Fireflies will debut during this update as well.
Here's everything we know about the Minecraft 1.19 release date, as well as a summary of the key features.
Minecraft console commands
,
Minecraft skins
,
Minecraft mods
---
Rock Paper Shotgun Latest Articles Feed Tuesday, April 26, 2022 5:50 PM
Satisfactory has been putting out regular major updates since the factory sim launched in early access back in 2020, but it's developers are now changing focus a little. A new video which describes the contents of the next release - Update 6, focused on exploration - also explains why the development team are going to start taking longer between releases. The short answer? Because they're working on releasing version 1.0.
---
Rock Paper Shotgun Latest Articles Feed Tuesday, April 26, 2022 5:38 PM
The Crucial P2 is a popular budget NVMe SSD, and today it's decidedly more budget than usual. GameStop are selling the massive 2TB variant of the drive for just $155.99, some $15 less than the cheapest comparable drive anywhere else and way below the $174 that Amazon are charging. That's a great deal for a drive that we wholeheartedly recommend - especially when it's down to crazy-low prices like this.
---
Rock Paper Shotgun Latest Articles Feed Tuesday, April 26, 2022 5:24 PM
Back in 2018, Blizzard teased that they'd be announcing something related to Diablo at Blizzcon but that it would not be "what many of you are hoping for". Sure enough, it wasn't Diablo 4 , but a mobile game called Diablo Immortal. Blizzard's warnings didn't stop the developers from being booed on stage at Blizzcon, which seemed harsh.
Now that Diablo 4 has been announced (in 2019) and we've seen all the ways it's catering to fans of classic Diablo 2, perhaps the world is ready for Immortals. If that's so, then good news: it's now also coming to PC, with a free-to-play open beta on June 2nd.
---
Rock Paper Shotgun Latest Articles Feed Tuesday, April 26, 2022 4:59 PM
I continue to play Framed every day, a browser quiz in which you attempt to guess a movie based on an image from the film. Get it wrong and it shows you another image, and so on.
The terribly named Moviedle does something different. The aim, again, is to identify a movie, but instead of a single frame, it squeezes the entire movie into a single second. Get it wrong and you get a two-second version, and so on.
---
Rock Paper Shotgun Latest Articles Feed Tuesday, April 26, 2022 4:16 PM
Starfield continues to dribble out making-of videos, in which its developers at Bethesda sit and chat about the elements of their next mega RPG. The latest video is focused on sound and music, with composer Inon Zur and audio director Mark Lampert talking about building the audioscapes for an interstellar adventure.
---
Rock Paper Shotgun Latest Articles Feed Tuesday, April 26, 2022 11:12 AM
Stardock's turn-based interstellar 4X strategy Galactic Civilizations 4 has launched out of early access exclusively on the Epic Games Store today. It adds far bigger maps than Galactic Civilizations 3, along with the opportunity to bring more worlds into your dastardly empire or benevolent federation than before. All the familiar civilizations are back, except for the mantis-like Thalan, and there are some newbies like the Festron Hunt: crab monsters that eat other races and sound a bit like Neal Asher's Prador. Maps are now broken into discrete chunks called Star Sectors too, linked by subspace streams that have to be discovered and researched so they can be navigated.
---
Rock Paper Shotgun Latest Articles Feed Tuesday, April 26, 2022 11:00 AM
Warstride Challenges is an early access FPS that takes the retro shoot 'em up and straps it in a rally car. Each level is a course with straights and corners and demons. You must cross the finish line as fast as you possibly can, but the chequered flag only springs up if you've turned every demon along the way into a red paste.
The game is an FPS for perfectionists and speed junkies who want to look cool. It's quite literally a time attack with a learning curve that's worth investing in. Sure, the littlest mistakes can mean disaster, but when you take time to master a course, it's a payoff you'll remember.
---
Rock Paper Shotgun Latest Articles Feed Tuesday, April 26, 2022 10:32 AM
If you've ever enjoyed shuffling and rotating items to fit into an inventory grid, do have a play of the free demo for Backpack Hero. It's a roguelikelike dungeon crawler that's all about inventory Tetris, filling your knapsack with weapons, armour, and items that can gain powerful bonuses and synergies depending on their placement. It's an interesting and fluid bit of buildcrafting, and has me excited for the full game next year.
---
Twinfinite Tuesday, April 26, 2022 4:19 PM
If you've ever wanted to break into a house without the danger and repercussions, then the upcoming indie game The Break-In is just for you. Developed by jorgen games Ltd, this upcoming four-player online co-op title lets you and your friends sneak into houses, museums, and bank vaults to steal everything that isn't bolted down. […]
---
Twinfinite Tuesday, April 26, 2022 4:10 PM
Microsoft announced its financial results for the third quarter of fiscal year 2022, related to the period between January 1 and March 31.
---
Twinfinite Tuesday, April 26, 2022 3:19 PM
Ever since Halo Infinite's multiplayer launched, fans have been begging 343 Industries to add a number of pieces of content that the series has been known for. So far, some of those queries have been answered, as features like playlists have been added and updated significantly since the game's release. Unfortunately, armor and character customization […]
---
Twinfinite Tuesday, April 26, 2022 2:55 PM
Another big name is joining the MCU, as it was revealed during a presentation at CinemaCon in Las Vegas Monday that Grammy-winning artist Bad Bunny will star as El Muertoin a standalone Marvel movie for Sony at some point in 2024. Originally reported by Indiewire, the news is rather historic, as it'll be the first-ever […]
---
Twinfinite Tuesday, April 26, 2022 2:35 PM
The spring anime season has begun, with a few shows just starting out in the past few weeks. If you're unsure of which ones to give most of your attention to, we've got a list of the brand-new ones that look like they're most deserving of your time, excluding big names that got sequel seasons […]
---
Twinfinite Tuesday, April 26, 2022 2:11 PM
Today Microsoft and third-party developers had news to share about Microsoft Flight Simulator and its add-ons.
---
Twinfinite Tuesday, April 26, 2022 1:52 PM
Earlier today on the Apple TV YouTube channel, the first trailer for The Essex Serpent was released. This upcoming Apple TV+ series is based on Sarah Perry's award-winning 2016 novel of the same name. It's a period drama set in Victorian England that focuses on the life of Cora Seaborne (Claire Danes) and her interest […]
---
Twinfinite Tuesday, April 26, 2022 12:34 PM
It's been a long time coming but MLB The Show is finally back on portables. The last time baseball fans were able to play the premiere baseball sim on the go was way back in 2015, which was the last year the series was released on the PlayStation Vita. The PS Vita version was far […]
---
Twinfinite Tuesday, April 26, 2022 12:30 PM
In anticipation of its summer release, Volition is doing its best to get fans hungry for its upcoming reboot of the Saints Row franchise. In fact, they might be taking things a bit too literally, as their latest ad for the game is all about food trucks. Anyone who has seen the customization trailer by […]
---
Twinfinite Tuesday, April 26, 2022 12:05 PM
You were waiting for the release date of Shorsey the other day…and now the wait is finally over. Earlier today, an official release date of May 13, 2022, was confirmed by Crave on the platform's official social media account. This news comes just a week after the reveal that it'll arrive on Hulu on May […]
---
Twinfinite Tuesday, April 26, 2022 11:49 AM
2K Games released a brand new DLC for its popular wrestling game WWE 2K22, including Yokozuna, Rikishi, Umaga, Kacy Catanzaro, and Omos.
---
Twinfinite Tuesday, April 26, 2022 11:40 AM
Hunter x Hunter has a variety of unique characters throughout the anime. Hunters like Gon Freecss, Killua Zoldyck, Knuckle Bine, and many more have proven the show's creative storytelling. Female characters have especially shown their worth and strengths throughout the series. These seven female characters, in particular, are the best in the show's history. ***SPOILER […]
---
Twinfinite Tuesday, April 26, 2022 11:18 AM
Epic Games has today released the Fortnite v20.20 hotfix update for its Battle Royale mode. The latest patch sees the unvaulting of the Light Machine Gun into the battle royale. The fight against the IO has also now been moved from Coney Crossroads to Rocky Reels. In terms of the season's story, the Resistance fighting […]
---
Twinfinite Tuesday, April 26, 2022 10:52 AM
Epic Games has today announced that Blanka and Sakura of Street Fighter fame are making their way to the Fortnite island later this week to celebrate the series 35 year anniversary. A Blanka & Sakura Cup will also give players the chance to earn a special loading screen. The news comes via a blog post […]
---
Twinfinite Tuesday, April 26, 2022 10:50 AM
Last year, Square Enix and Warner Bros. revealed a brand new anime to celebrate the 30th anniversary of the Legend of Mana series was in the works. Today, we finally got a teaser trailer and some key information on what to expect from the series, which is titled Legend of Mana: The Teardrop Crystal You […]
---
Twinfinite Tuesday, April 26, 2022 10:40 AM
Bethesda Softworks released a new video dedicated to its upcoming sci-fi RPG Starfield, focusing on the music and audio.
---
Siliconera Tuesday, April 26, 2022 4:00 PM
The Vtubers are joining the multiverse. More specifically, they're joining the Multiverse of Madness. Cover corporation's Hololive Vtubers are promoting Marvel's Doctor Strange and the Multiverse of Madness film. They're doing it in the form of a poster parody for the movie, as well as a special broadcast.
The design for the Doctor Strange Hololive poster parody was shared via Twitter.
【お知らせ】
5/4劇場公開『#ドクターストレンジ /マルチバース・オブ・マッドネス』とのタイアップ企画「#ホロストレンジ」が決定

無限の可能性が存在する
多数の別次元の世界《マルチバース》が #ホロライブ の世界ともつながる

詳細はこちらhttps://t.co/ahHQ37Pet1 pic.twitter.com/vq8X3qmu2v

— ホロライブプロダクション【公式】 (@hololivetv) April 26, 2022
The poster remixes the Doctor Strange and the Multiverse of Madness film poster to one called "Hololive and the Multiverse of Promotions." It also replaces the various Marvel characters with Hololive Vtubers. Benedict Cumberbatch as Doctor Strange is swapped with Shirakami Fubuki. Elizabeth Olsen as the Scarlet Witch is replaced with La+ Darkness. Aki Rosenthal stands in for Benedict Wong. Oozora Subaru bursts through a stars-shaped portal in place of Xochitl Gomez as America Chavez. Rachel McAdams' position on the sidelines as Christine Palmer is taken up by Sakura Miko. Inugami Korone gestures menacingly from Chiwetel Ejiofor's spot as Mordo. Finally, reflections and other locations on the poster offer glimpses of fellow Hololive Vtubers Sakamata Chloe and Takane Lui.
In addition to the parody poster, a special program featuring the participating Hololive characters will air on May 3, 2022, the day before the Japanese premiere of Doctor Strange and the Multiverse of Madness. The participants were chosen based on their enthusiasm about Marvel works and the Marvel Cinematic Universe. The program will include discussion of the film and of previous entries featuring Doctor Strange. Other planned gimmicks for the livestream include a "tie-in café" and something called "Virtual Strange".
Hololive Vtubers can be found on their respective channels. Doctor Strange and the Multiverse of Madness opens in theaters on May 4, 2022 in Japan, and May 6, 2022 in North America.
The post Hololive Vtubers x Doctor Strange Multiverse Film Promotion Teased appeared first on Siliconera.
---
Siliconera Tuesday, April 26, 2022 3:00 PM
The Chasm is a permanent fixture in Genshin Impact now, offering a chance to reunite with a major character, learn more about new NPCs, and find out new details about the game's lore. Of course, this is true for practically any new region in-game. For example, Enkanomiya offered new insight for Inazuma, as did Dragonspine for Mondstadt. But it feels especially well executed in this instance, due to the way its new gadget works and the new Archon and World Quests.
Editor's Note: There will be spoilers for The Chasm in Genshin Impact and the Archon and World Quests, characters, and lore that comes up when visiting.
The first part about The Chasm that is so gratifying is how it adds another Enkanomiya and Dragonspine-like area to Genshin Impact. This is a space that gradually expands and fills out, encouraging exploration. As you do, you learn more about the world. There are nooks and crannies to explore. Reaching a new area might not be blatantly obvious initially. Or, progress can be tied to satisfying Archon and World Quests. The Seelies here will guide you along the path for questlines.
Like Dragonspine and the Sacred Sakura, players come across various area-specific collectibles in the Chasm. Here, they allow you to enhance a gadget, the Lumenstone Adjuvant, and get rewards for doing so. Not to mention said Lumenstone Adjuvant ties in to actual exploration, as you'll need to use it to cleanse the Oozing Concretions in the area and complete often optional objectives. I'd say it is even more fulfilling than Dragonspine, given there isn't the constant threat of freezing to death. The Lumenstone Adjuvant is incredibly easy to "recharge," the challenges you need it for are always worth the reward, and the Lumenspar required to upgrade it are plentiful.
We also get a new World Quest that is enlightening in many ways. First, we get introduced to some interesting Genshin Impact minor characters along the way. One is Zhiqiong. She's part of the Adventurers' Guild and determined to leave her mark. We see where that gets her, not to mention how dangerous such passion can be. By talking to her at each step, it also provides a hint at what sorts of thoughts ordinary people might have about those with Visions. Yes, at the time she's negatively influenced by the anomalies, as Khedive notes, but it could also offer a hint of truth to the situation. We also work alongside Clitopho, a conman who started out as an alchemist in Mondstadt. While we've met Treasure Hoarders before, Clitopho provides a better opportunity to see how and why someone would join the group. As well as offer more insight into members by showing one who did leave the group and then want to pursue another endeavor. By the end, he actually does find a new place for himself and something he's actually good at doing.
Most importantly, I'd say that the Requiem of the Echoing Depths Archon Quest is a surprisingly informative intermediary. This requires people to make progress in The Chasm Delvers to unlock. Once you do, there's insight into Genshin Impact's lore, characters like the Traveler's sibling and Dainsleif, enemies like the Hilichurls and Serpent Knights, and Khaenri'ah. With Dainsleif, we learn more about the his personal struggles and the curse he's suffering from. Which, in turn, helps explain his demeanor and perhaps even the mask he wears. He gain more insight into what the lives are like for the Hilichurls, the former cursed citizens of Khaenri'ah, and the Serpent Knights who used to be fellow human protectors in the city. It humanizes them. With Dainsleif, we see his potential flaws and what years of wandering have done to him. We also see that Dainsleif isn't alone with his strong will, as another warrior named Halfdan is still someone "present."
But even more important is the flashback to the Traveler's sibling at what is essentially a "final" Hilichurl camp. Prior to this particular Archon Quest, Genshin Impact didn't really show a possible motive for the Traveler's twin to join the Abyss Order. Here, we see them mourning the Hilichurls. They leave an Inteyvat flower behind. It's a more emotional moment and offers more of an idea of "why."
I'd say the region only has one real flaw. That is that The Chasm Delvers questline in Genshin Impact is unvoiced. This is a six step process with multiple important characters. It even offers our first glimpses of Yelan in-game. Yet for all of these actions, there's no voice acting. It feels like a gross oversight. Especially when it comes to the character Zhiqiong. We get to read about how the descent is affecting her. The text conveys a marked change in her demeanor and constitution. Being able to hear that as it happened would have really helped the experience.
The result is that everything here feels immediately valuable. Exploring The Chasm while going through Genshin Impact feels worthwhile, due to the interactions with characters in its Archon and World quests and newly learned insights into its lore. It helps build up more of the foundation of the game before we head into a new region with 3.0 in a very positive way.
Genshin Impact is available for the PS4, PS5, PC, and mobile devices. A Nintendo Switch version is in development.
The post The Chasm is Great for Liyue and Genshin Impact's Characters and Lore appeared first on Siliconera.
---
Siliconera Tuesday, April 26, 2022 2:00 PM
Two affordable Cowboy Bebop figures of Spike Spiegel and Jet Black are on the way. Good Smile Company confirmed both will join its Pop Up Parade line. Each figure will be ¥4,800/$43.99. They'll show up in Japan first. They have an August 2022 launch window there. After that in October 2022, they are expected to appear in North America.
Both the Spike and Jet Cowboy Bebop figures' appearances are based on their looks from the anime. Each one is also wielding a gun. Both also have a Good Smile Company Store incentive. People who buy them there get an extra stand with the show's logo on it.
Here's a closer look at Spike and his exclusive stand.
[gallery columns="4" ids="925327,925328,925329,925331" link="file"]
And this is how Jet and his promotional stand will look.
[gallery columns="4" ids="925332,925333,925334,925335" link="file"]
These two aren't the only recent Cowboy Bebop statues. First 4 Figures announced one of Vicious. That is a more expensive model with an extra arm people can swap for a different pose.
The Cowboy Bebop Pop Up Parade figures of Spike Spiegel and Jet Black will appear in Japan in August 2022 and North America in October 2022. Pre-orders are open until May 25, 2022. You can watch Cowboy Bebop on Crunchyroll, Hulu, and Netflix.
The post Cowboy Bebop Spike and Jet Pop Up Parade Figures Coming in 2022 appeared first on Siliconera.
---
Siliconera Tuesday, April 26, 2022 1:00 PM
Blanka and Sakura Kasugano are the next two Street Fighter characters to join Fortnite. Epic Games announced both will appear in the Item Shop on April 28, 2022. There will also be Blanka & Sakura Cups appearing alongside the launch, with one appearing on mobile devices on April 27, 2022 and the other everywhere on April 28, 2022.
First, the two Blanka & Sakura Cups each involve a different mode. The Android-specific one is a Zero Build Duos one. It will last for three hours on April 27, 2022. The second one is for every platform. Folks can take part in Battle Royale Duos matches during the three hour period on April 28, 2022. In each case, your total points will be earned across up to 10 matches. A Loading Screen will be the reward for taking part.
As for the Blanka and Sakura outfits, each one comes with accessories and an alternate style. In the case of Blanka, you get Blanka-chan Back Bling and a Tropical Hazard Kebab Pickaxe. Blanka-chan will build up electricity based on eliminations you carry out. You also get standard Blanka and a more formal Boman Delgado suit look. With Sakura, you get her main school uniform and gym uniform alt style. She also comes with a Fighting Tournament Trophy Pickaxe, a Hanakaze Claw Back Bling, and a Kayari Buta Glider.
[gallery columns="4" ids="925311,925312,925313,925314" link="file"]
This isn't the first time Street Fighter characters showed up in Fortnite. The first crossover involved Chun-Li and Ryu. After that, Cammy and Guile joined the fight.
Fortnite is available on the Nintendo Switch, PS4, PS5, Xbox One, Xbox Series X, PC, and Android devices, and the Street Fighter Blanka and Sakura outfits will appear on April 28, 2022. The first Blanka & Sakura Cup will appear on April 27, 2022 on mobile devices, and the second will appear everywhere on April 28, 2022.
The post Street Fighter's Blanka and Sakura Will Join Fortnite appeared first on Siliconera.
---
Siliconera Tuesday, April 26, 2022 12:00 PM
The Pokemon Company international announced a launch date for the first episode of Pokemon: Hisuian Snow, a short anime series based on Pokemon Legends: Arceus. This will be a web series everyone can watch online. There will be three episodes total. The first one will air online on May 18, 2022. (It will appear the same day in Japan.)
The announcement offered some details about the stars of the series. The leads are a young man named Alec and a Hisuian Zoroa. Hisuian Zorua is a normal and ghost-type Pokemon with a tragic background. But throughout the series, people will see the relationship develop between Alec and one of them. The splash art for the three-episode series shows Alec, who is wearing a Zoroark mask, meeting the Pokemon.
Pokemon Legends: Arceus isn't the entry in the Pokemon series to inspire a short, anime web series. For example, it happened for Pokemon Sword and Shield as well. Pokemon: Twilight Wings, by Studio Colorido and Filmony, featured short episodes online focusing on characters from the series.
Episode 1 of the Pokemon: Hisuian Snow short series will appear on May 18, 2022. People will be able to watch it on Pokemon TV and YouTube. Pokemon Legends: Arceus is available for the Nintendo Switch.
The post Pokemon Legends: Arceus Anime Series is Pokemon: Hisuian Snow appeared first on Siliconera.
---
Siliconera Tuesday, April 26, 2022 11:30 AM
A large array of acrylic stands based on Hololive Vtubers' 3D models are now available to pre-order. The items cover people from generations 0-5, as well as Hololive Gamers members. Each one will cost ¥2,000/$15. They are all between 216mm and 250mm tall. Depending on when you order, they could arrive either by the end of July 2022 or the end of August 2022.
Here's the full list of characters covered in the collection of Hololive Vtubers 3D acrylic stands. They're listed together by the generation or group they are affiliated with. With Generation 0, they are the ones who initially debuted outside of a normal generation or group. Also, while Shirakami Fubuki is a part of Hololive Gamers, she shows up in the Generation 1 group.
Generation 0
AZKi
Hoshimachi Suisei
Roboco-san
Sakura Miko
Tokino Sora
Generation 1
Akai Haato
Aki Rosenthal
Natsuiro Matsuri
Shirakami Fubuki
Yozora Mel
Generation 2
Minato Aqua
Murasaki Shion
Nakiri Ayame
Oozora Subaru
Yuzuki Choco
Generation 3
Houshou Marine
Shiranui Flare
Shirogane Noel
Usada Pekora
Generation 4
Amane Kanata
Himemori Luna
Tokoyami Towa
Tsunomaki Watame
Generation 5
Momosuzu Nene
Omaru Polka
Shishiro Botan
Yukihana Lamy
Generation Gamers
Inugami Korone
Nekomata Okayu
Ookami Mio
And here's a closer look at all the items.
[gallery columns="7" ids="925317,925318,925320,925322,925323,925319,925321" link="file"]
If someone pre-orders the Hololive Vtubers 3D acrylic stands by May 6, 2022, they could get their merchandise as early as late July 2022. If they order after that, it won't arrive until late August 2022.
The post Hololive Vtubers 3D Acrylic Stand Pre-orders Open appeared first on Siliconera.
---
Siliconera Tuesday, April 26, 2022 11:00 AM
Characters from NieR Automata and NieR Replicant will be showing up in New State Mobile. Starting on April 29, 2022, a crossover event will begin. This crossover will involve special missions and NieR series crates.
New State Mobile is a battle royale game along the lines of PUBG. There is an Extreme mode with 64 people taking part in a battle royale match and Round Deathmatch, which involves 4v4 matches in which the winning side is the one who wins the most in a "best of seven" situation. During this event, people will see NieR series missions in-game and can get crates. The missions will let people customize their user appearance. You can earn a frame effect, profile frame, and profile icon.
As for the crates, those will offer random chances to get items inspired by the NieR series in-game. There will be four costumes total. NieR Automata mainstays 2B and 9S will show up. So will NieR Replicant's Nier and Kaine. While there are only pictures of the costumes, there will also be equipment and vehicle skins and an emote too.
This isn't the only recent NieR crossover. Items based on the series showed up in Babylon's Fall as well.
New State Mobile is available for Android and Apple iOS devices. The NieR Automata and NieR Replicant event will appear in New State Mobile between April 29, 2022 and May 19, 2022.
The post NieR Automata and Replicant Crossover Heading to New State Mobile appeared first on Siliconera.
---
Siliconera Tuesday, April 26, 2022 10:30 AM
Another piece of Final Fantasy VII media is coming to FFVII The First Soldier, as Advent Children elements are slipping into the game. Initially, character skins based on Cloud, Tifa, and Barret appeared. Now, Ateam and Square Enix announced people can fight or dress up as Bahamut SIN in FFVII The First Soldier.
There are multiple parts to this event. First, there's a login event. Even if you don't face this version of Bahamut, you get a reward. The items you can get for stopping by until May 5, 2022 include an emote, currency, and 12 Special Shinra Pack Tickets. Those tickets can be used to try and get Bahamut SIN character and weapon skins. You need to use 5 Shinra Special Pack tickets, like the ones from the login event, or 150 Shinra Credits, to pull and try and get one. However, keep in mind there is an issue at the moment. It is keeping the Bahamut SIN (FF7 AC) skin from working on people with female body type avatars in FFVII The First Soldier.
As for facing Bahamut SIN, it can show up in Standard Matches. When this happens, it goes from a PVP event to a cooperative one in which everyone fights the boss together. There are challenges with Special Shinra Pack Tickets until May 5, 2022 and EX challenges until May 9, 2022. Depending on how many times Bahamut SIN is defeated, people can all earn Shinra Pack Tickets. Up to 10 can be earned. People all get one if the boss is defeated 500 times. Everyone gets three for 1,000 defeats. Six are doled out for 2,000. If the foe is defeated 3,000 times, everyone gets 10 tickets.
Finally, there is a Comeback Campaign. If it has been 14 days since someone with an account over a month old played, they can get a bonus for coming back. They will get 10 Shinra Pack Tickets. If certain numbers of past players return, everyone will get additional tickets. At the 2,500, 5,000, and 10,000 marks, one ticket will be given out. So up to three can be given to everyone.
Final Fantasy VII: The First Soldier is available for Android and Apple iOS devices. Bahamut SIN can be fought in FFVII The First Soldier until May 9, 2022.
The post Advent Children's Bahamut SIN Joins FFVII The First Soldier appeared first on Siliconera.
---
Siliconera Tuesday, April 26, 2022 10:00 AM
SNK is shining the spotlight on Shermie again, this time to offer a look at how her KOF XV design came to be. The company took to Twitter to show off her entire outfit. This gives people a chance to see how her dress and hairdo look from different angles and without her coat on.
There are two areas that receive the most focus in the design document. One is Shermie's KOF XV dress, and the other is her pair of ponytails. With the dress, it shows how it would look without the jacket and laces. It shows that the cutout areas on her back are actually part of a heart-shape that matches the one on the front of her jacket.
As for her hair, it shows there are actually two clips holding it in place. First, there are actually two pigtails tied very close together. There is an additional clip on top of that, which makes it look like it is a single ponytail that divides up into two parts.

This isn't the first time SNK offered more details about her outfit. Character Designer Tomohiro Nakata talked about it ahead of launch. He pointed out how her role as a fashion designer influences her design in each game.
The King of Fighters XV is available for the PS4, PS5, Xbox Series X, and PC.
The post KOF XV Shermie Concept Art Shared appeared first on Siliconera.
---
Destructoid Tuesday, April 26, 2022 6:00 PM
---
Destructoid Tuesday, April 26, 2022 5:30 PM
---
Destructoid Tuesday, April 26, 2022 5:00 PM
---
Destructoid Tuesday, April 26, 2022 4:30 PM
---
Destructoid Tuesday, April 26, 2022 4:00 PM
---
Destructoid Tuesday, April 26, 2022 3:30 PM
---
Destructoid Tuesday, April 26, 2022 3:00 PM
---
Destructoid Tuesday, April 26, 2022 2:30 PM
---
Destructoid Tuesday, April 26, 2022 1:45 PM
---
Destructoid Tuesday, April 26, 2022 1:00 PM
---
Destructoid Tuesday, April 26, 2022 12:30 PM
---
Destructoid Tuesday, April 26, 2022 12:00 PM
---
Destructoid Tuesday, April 26, 2022 11:30 AM
---
Destructoid Tuesday, April 26, 2022 11:00 AM
---
PC Invasion - FeedDDD Tuesday, April 26, 2022 5:30 PM
Bethesda Game Studios has released a new episode of its Into the Starfield series to talk about music design in the upcoming action role-playing game. Audio Director Mark Lampert and Composer Inon Zur discuss the sound design and music going into Starfield, including the ways music can affect the player experience. Zur is famous for composing the music for games like Fallout 3, Fallout: New Vegas, and Dragon Quest 2. Lampert has also worked on numerous games in the Fallout franchise. Some promising details are discussed in the video, including insights into the creative process. Zur talked about the challenges of designing a signature theme that will be used to set the tone for the rest of Starfield. Building on this, Lampert mentioned that he uses music from the main theme and turns it into ambiance in other parts of the game. He said that, "The main theme [song] in any of our games—is the frame of our game. We always try to weave it through in some way. As the player levels up, a...
---
PC Invasion - FeedDDD Tuesday, April 26, 2022 5:00 PM
Microsoft Flight Simulator just received its latest major update with the release of Sim Update IX. With this, Asobo has made numerous upgrades, improvements, and bug fixes to various parts of the sim, several aircrafts, aircraft systems, and more. The update is already available on the Microsoft Store and Steam servers. As always, Asobo recommends that players temporarily empty their "Community" folders prior to downloading and installing the update to ensure there are no conflicts. Certain addons may also need updates in order to have full compatibility with Sim Update IX. Clearing the airways Sim Update IX for Microsoft Flight Simulator has a pretty extensive changelog, but there are a few key highlights that stand out. Earlier in 2022, Asobo made some major improvements to propellers simulation. A few prop planes benefited from those upgrades, but not every single default prop in the sim saw an immediate overhaul. Now, the Cessna 172 Skyhawk had received this upg...
---
PC Invasion - FeedDDD Tuesday, April 26, 2022 4:30 PM
So, you've defeated your foes and secured your honor in Sifu. But that doesn't mean the journey is over. Developer Sloclap recently patched in Chinese voice support, as well as some needed fixes. However, that was just the first step on the warrior's journey. Sifu has received a content roadmap for 2022, with the first update bringing new outfits and difficulty options as soon as May 3. There are three additional seasons worth of content also heading your way. Sifu is a damn hard game, and some players have asked for difficulty options. In a week, players can choose to play in 'Student,' 'Disciple,' or 'Master' difficulty. There will also be an advanced training option. Sloclap hasn't provided much detail on either, but I assume that the default difficulty we've had will be either Disciple or Master. The Spring update also comes with an Outfit Selection option, with the sharp Wude outfit displayed in the Twitter announce...
---
PC Invasion - FeedDDD Tuesday, April 26, 2022 4:00 PM
The latest update for the Steam Deck has added a lock screen, window switching, and various other features. While these aren't massive additions to Valve's handheld device, they should improve the user experience. Most of these features allow the Steam Deck to behave much more like a standard mobile device. The lock screen is the biggest hint towards that, alongside various other inclusions. Don't expect anything too fancy from the Steam Deck's new lock screen, as it seems to just be a simple six-digit pin combination that you can input via the touchscreen or through the buttons themselves. It can show up on wake, boot, login, or when switching to desktop mode. So if you need to keep your (insert incredibly important thing here) safe, you'll get to do that without issue. The other big inclusion besides the lock screen is the ability to switch between multiple windows. Simply pushing the Steam button while in-game will bring up a nifty menu allowing ...
---
PC Invasion - FeedDDD Tuesday, April 26, 2022 3:30 PM
Respawn Entertainment has revealed that Newcastle will be joining the roster of Apex Legends when Season 13, titled Savior, launches on May 10. The new character was seemingly leaked back in March alongside a larger list of nine future characters. Newcastle, the 21st character hero to join the game, is described as the Hero of Harris Valley. A new trailer for the character showcases his Robocop style character design and shield abilities as he mingles with the rest of the cast. The legends battle together against a large sea creature while Newcastle uses his shields to defend others. Before long, Bangalore realizes his true identity. For fans who follow the lore of Apex Legends, Newcastle is actually quite important. Respawn has confirmed that his real name is Jackson Williams and that he is the long-lost brother of Bangalore. Most considered him dead. That should raise some interesting questions for where Respawn will take this story next. Newcastle was initially revealed in a ...
---
Tabletop Gaming News Tuesday, April 26, 2022 5:00 PM
---
Tabletop Gaming News Tuesday, April 26, 2022 4:00 PM
---
Tabletop Gaming News Tuesday, April 26, 2022 3:00 PM
---
Tabletop Gaming News Tuesday, April 26, 2022 2:00 PM
---
Tabletop Gaming News Tuesday, April 26, 2022 1:00 PM
---
Tabletop Gaming News Tuesday, April 26, 2022 12:00 PM
---
Tabletop Gaming News Tuesday, April 26, 2022 11:00 AM
---
Player Assist | Game Guides & Walkthroughs Tuesday, April 26, 2022 5:00 PM
Rosaria is known for her sharp, cold words and manner and is someone who prefers to work alone. She also displays less reverence towards the gods than ordinary citizens and is rarely seen in the Cathedral. When she is, it is in the rearmost pew, smoking. If it were not for her outfit, one would […]
---
Player Assist | Game Guides & Walkthroughs Tuesday, April 26, 2022 4:00 PM
Learn these Chamber Setups on Haven to make quick work of defense around the triple-bombsite map. Sentinel Agents are adept at holding down entire bombsites on their own – Chamber is no exception. Unlike other Sentinel Agents that are mostly equipped with trap-based utility (Sage, Killjoy, and Cypher come into mind), Chamber has an excellent […]
---
Player Assist | Game Guides & Walkthroughs Tuesday, April 26, 2022 3:00 PM
Modding can mess up your GTA V game files and lead to GTA V's failure to launch. Read on to learn How to Verify Game Files on Steam and Epic Games. Modding can be a fun and simple way of squeezing a ton of extra life from the decade-old classic, GTA V. There are hundreds […]
---
Player Assist | Game Guides & Walkthroughs Tuesday, April 26, 2022 2:00 PM
Are you tired of playing the same six characters again and again in Apex Legends? Unlock the rest of the roster through this guide. Every Battle Royale game that has come out in the last few years has tried its best to differentiate gameplay from one another. For example, PUBG has that classic first-person/third-person shooter […]
---
Player Assist | Game Guides & Walkthroughs Tuesday, April 26, 2022 1:00 PM
One of the Shrines in The Legend of Zelda: Breath of the Wild is the Sho Dantu Shrine or the Two Bombs. This shrine requires Link to navigate the shrine using Link's Remote Bomb Rune abilities. The shrine may seem a little confusing, but you'll learn how to complete the Sho Dantu shrine, get the […]
---
Player Assist | Game Guides & Walkthroughs Tuesday, April 26, 2022 12:00 PM
For Patch 4.08, Riot Games gives Sova's Shock Dart and Owl Drone a Nerf. Read on to find out what this might mean for Sova mains and the rest of the VALORANT roster. Sova has always been one of the most picked Initiators in VALORANT. You really can't fault anyone for picking the Russian Initiator […]
---
Player Assist | Game Guides & Walkthroughs Tuesday, April 26, 2022 11:00 AM
Klee, the Spark Knight of the Knights of Favonius, is one of the cutest playable characters in Genshin Impact. Aside from her look and design, Klee also gained a fan base because she is a powerful character who is easy to build and play as. With her energetic and outgoing nature and her love and […]
---
Latest Games on Play iDev Games Tuesday, April 26, 2022 11:52 AM
Space Gunner 2D is a space shooter focusing on trying to defeat Bessy The Bot (The boss at the end)....
---
MonsterVine Tuesday, April 26, 2022 1:00 PM
The Switch version of Star Wars: The Force Unleashed is an okay time for Star Wars fans. It looks quite rough and has some wonky design, and I question this port compared to porting the PS3/360 version, but the Force powers are fun and the voice work is exceptional. If you're a huge franchise fan, […]
---
Level Up Tuesday, April 26, 2022 1:35 PM
WWE 2K22 gets its first DLC character pack today, and it's main-evented by a trio…
---
Level Up Tuesday, April 26, 2022 12:34 PM
<em>Spider-Man: Across the Spider-Verse</em> producers Phil Lord and Christopher Miller have teased new details about…
---
Level Up Tuesday, April 26, 2022 11:29 AM
Epic Games has announced that the next artist in its Soundwave Series, which sees artists…
---
Level Up Tuesday, April 26, 2022 10:28 AM
Players suspect that a closed colosseum in Elden Ring could be the location for a potential…