---
Kotaku Wednesday, January 4, 2023 3:40 PM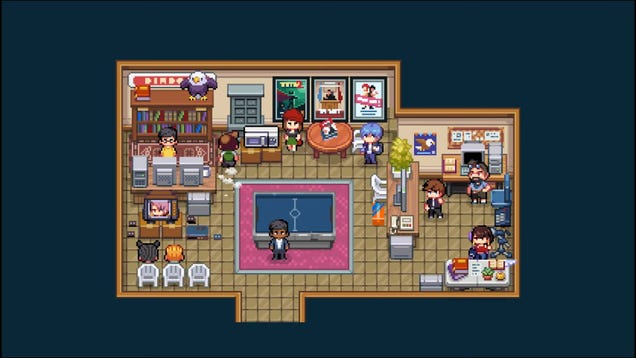 Most secret "developer rooms" in video games come in two varieties. Either they're filled with fun development trivia (Pokémon, The Stanley Parable) or bonus bosses whom players can defeat as an easter egg (Diablo III, Vampyr). The secret room in Sports Story is neither of these. Instead, players will find a room…
---
Kotaku Wednesday, January 4, 2023 3:35 PM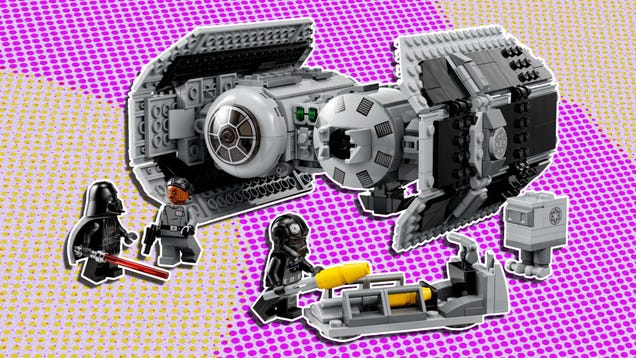 It's the start of a new year, which of course means it's time for some new Lego sets! Every January 1, Lego releases a long list of new builds, and this time Star Wars fans got a wonderful and long-awaited treat: A new TIE bomber set. And it only took two decades of waiting. But it looks like a fantastic set…
---
Kotaku Wednesday, January 4, 2023 3:30 PM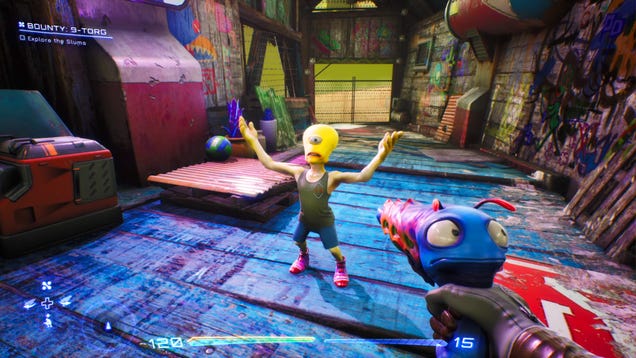 Over the 420-induced blur that was my Christmas to New Year's, I spent about 16 hours finishing High on Life's campaign. It was a pleasant way to unwind in the final days of 2022, and the game got quite a few laughs out of me, not to mention more than a few raised eyebrows and groans. But most of all, by being…
---
Kotaku Wednesday, January 4, 2023 3:00 PM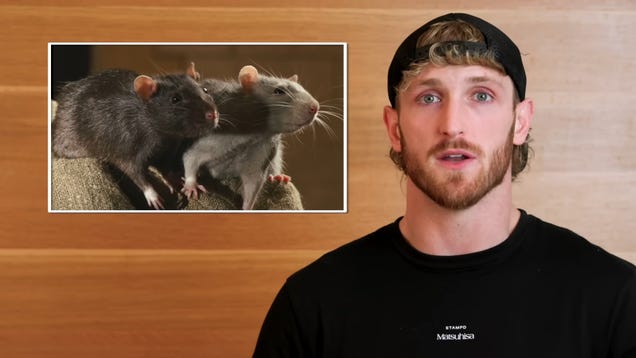 After keeping his mouth shut for roughly two weeks, Logan Paul has finally opened up about his blockchain NFT "game," CryptoZoo, in a response video to investigative YouTuber Stephen "Coffeezilla" Findeisen. However, if you were hoping for some sort of explanation of what went wrong with the project, you'll be sorely…
---
Kotaku Wednesday, January 4, 2023 1:34 PM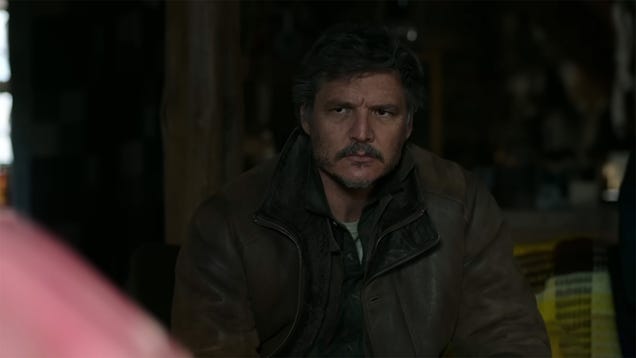 The Last of Us TV adaptation is expected to arrive in just over a week on HBO. While the show is expected to remain faithful to the source material, there's always room for a few surprises. A new piece in The Hollywood Reporter explores the long, winding road leading up to the show's premiere on January 15, revealing…
---
Kotaku Wednesday, January 4, 2023 1:30 PM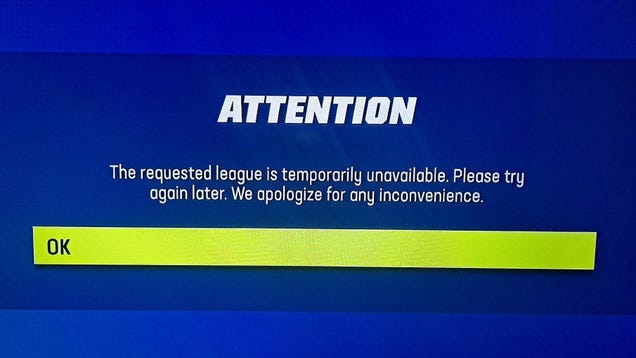 It's a new year and Madden NFL 23 is still in shambles. One of the crown jewels in Electronic Arts' sports game monopoly, the latest entry continues to find new ways to piss off some of the series' most diehard players. Busted in-game holiday gifts? Locked game modes? Wiped franchise saves? Poor communication? Take…
---
Kotaku Wednesday, January 4, 2023 11:50 AM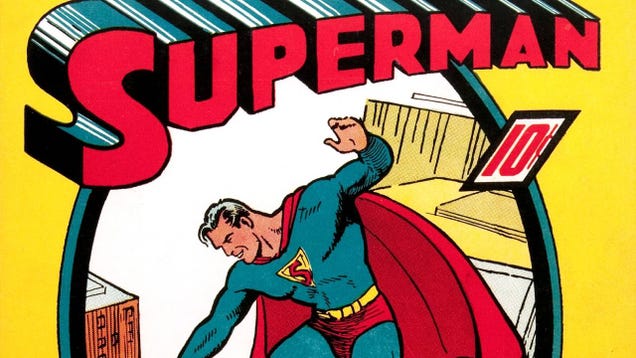 Politicians: They're just like us. Or the version of ourselves that our parents wished we were. Robert Garcia recently won a Congressional seat in California, and he chose to be sworn into office via the first issue of Superman. And you know what, good for him. Clark Kent is a great role model for anyone who's looking…
---
Kotaku Wednesday, January 4, 2023 11:40 AM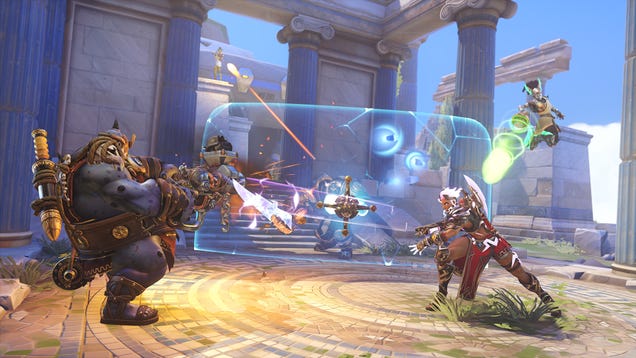 If you've been hoping for a change of pace for Overwatch 2, a limited-time event is landing tomorrow that will mix things up a bit. Battle for Olympus introduces a limited-time free-for-all deathmatch mode featuring some new abilities for various heroes. The event promises some rewards for players, and a global…
---
PCGamesN Wednesday, January 4, 2023 3:30 PM
It's been scarcely a month since it launched on Steam, and the Dwarf Fortress sales have been, in a word, good. According to the latest report from developer Bay 12 Games, the paid version of its intricate colony management game sold nearly half a million copies in December - a rather astonishing feat for a 20-year-old game that's still available (in its non-graphical form) for free.
MORE FROM PCGAMESN:
The best games like RimWorld and Dwarf Fortress
,
The best city-building games
,
The best survival games on PC
---
PCGamesN Wednesday, January 4, 2023 2:51 PM
Destiny 2 dog seekers who pet the exo-pup as part of a hidden objective involving the mission Operation Seraph's Shield can now preorder an exclusive Archangel Dog plushie from the Bungie Store.
However, it takes some work to gain the chance to order the stuffed toy version of the FPS game's newest addition, as Guardians must complete several additional objectives before they can order their own.
MORE FROM PCGAMESN:
Destiny 2 classes
,
Destiny 2 exotics
,
Destiny 2 builds
---
PCGamesN Wednesday, January 4, 2023 2:30 PM
Vampire Survivors, the breakout Steam roguelike hit combining horror aesthetics with survival game mechanics, is apparently due for "something big and weird" in the coming months, as developer Luca 'Poncle' Galante discusses new DLC, upcoming patches, and the possibility of the first actual vampire.
The best survival games on PC in 2022
,
Vampire Survivors weapon evolution guide
,
The best Vampire Survivors build
---
PCGamesN Wednesday, January 4, 2023 12:52 PM
Hot on the heels of the RTX update for Portal, one of the best mods for Valve's first-person action-adventure game is getting the ray-tracing update, too. Nvidia has shown off some initial footage of the Portal: Prelude mod to highlight its new RTX Remix modding platform, and it's working with the mod's original creator on the new remastered version.
MORE FROM PCGAMESN:
Portal system requirements
,
Portal RTX system requirements
,
Portal movie announced by J.J. Abrams
---
PCGamesN Wednesday, January 4, 2023 12:30 PM
Seeing two of your hobbies come together unexpectedly is a great feeling and, like two separate friends meeting for the first time that hit it off straight away, it just warms your heart. So when two of my main hobbies, videogames and professional wrestling, decide to crossover, I can't help but gush. More specifically it's RPG game Final Fantasy 7 and AEW's Kenny Omega, but fans of both are still going to definitely want to see this.
---
PCGamesN Wednesday, January 4, 2023 12:29 PM
Fans of the Apex Legends Control mode - your time has come. The fan-favourite control point limited-time mode makes its return to the battle royale game once more, as part of the Apex Legends Spellbound collection event taking place during January. There's still a little while before the Apex Legends season 16 release date arrives, but this event should give players plenty to keep them amused in the meantime.
MORE FROM PCGAMESN:
Apex Legends characters guide
,
Apex Legends skins
,
Apex Legends map guide
---
PCGamesN Wednesday, January 4, 2023 12:06 PM
One of Blizzard's primary goals with WoW Dragonflight was to return to the roots of what made Warcraft great during the likes of Wrath of the Lich King and Mists of Pandaria, and for Team Liquid Twitch star and avid MMORPG enthusiast Gillian 'Eiya,' the latest expansion is a much-needed step back in time.
WoW Dragonflight tier list
,
The best WoW addons
,
WoW Dragonflight review
---
PCGamesN Wednesday, January 4, 2023 11:57 AM
Looking for the best Warzone 2 AR? Competitive players typically use the best assault rifles as these weapons are highly versatile. Depending on which assault rifle you opt for, you can easily cover close, medium, and even long-range without breaking a sweat.
These weapons are usually a nailed-on starter in most of the best Warzone 2 loadout drops, often being paired alongside the best Warzone 2 SMG or best Warzone 2 sniper to create a well-rounded build for use in the free PC game.
MORE FROM PCGAMESN:
Best Warzone 2 guns
,
Best Warzone 2 loadout
,
Warzone 2 map
---
PCGamesN Wednesday, January 4, 2023 11:52 AM
The Genshin Impact Ayato and Raiden Shogun banners are doing as well as most players expected in terms of sales, but they've even gone so far as to almost take the record-breaking top spot from Nahida and Yoimiya in their first week. The anime game's Archon banners are often extremely popular, so putting Ayato's first rerun next to the Raiden Shogun was a sure-fire way to get players to pull for one or the other.
Genshin Impact codes
,
Genshin Impact character tier list
,
Genshin Impact leveling guide
---
PCGamesN Wednesday, January 4, 2023 11:47 AM
A GPU expert has discovered a toasty AMD Radeon RX 7900 XTX design flaw, and it's causing 110°C hotspots. The thermal issue could affect thousands of reference RDNA 3 graphics cards, but apparently doesn't apply to custom variants or the RX 7900 XT.
MORE FROM PCGAMESN:
Ryzen 7000 CPUs - everything we know
,
RDNA 3 GPUs - everything we know
,
Best gaming CPU
---
PCGamesN Wednesday, January 4, 2023 11:27 AM
Want to learn more about the Street Fighter 6 release date? The next evolution of the Street Fighter series is almost here, focusing heavily on single-player elements to ensure there's plenty of content for every level of fighter. Street Fighter 5 was heavily criticised at launch for its lack of playable content outside of versus mode and while this satisfied most high-level players, casual players found there was very little to keep them entertained.
Capcom has taken its time developing Street Fighter 6 to ensure they don't repeat the same mistakes again. It features a brand new single-player story mode which gives players a chance to explore Metro City as a custom fighter. The Street Fighter 6 release date has been officially confirmed for Q2 2022.
MORE FROM PCGAMESN:
Street Fighter 6 roster
,
Best fighting games on PC
---
PCGamesN Wednesday, January 4, 2023 11:09 AM
What are the best VR games? We have tested several of them across the major headsets, ranging from the good, the bad, and the downright nausea-inducing – and we will endeavour to seek out new, strange, and challenging content for this burgeoning platform. In the name of science... or something.
While there are a lot of experiences out there, we're going to be more choosy, handpicking the best ones to play with the best VR headsets. After all, we only have room for the best VR games, and there've been some absolutely fantastic ones in the past year alone.
MORE FROM PCGAMESN:
Half-Life: Alyx review
,
Best VR games
,
Half-Life 3 news
---
PCGamesN Wednesday, January 4, 2023 11:06 AM
What is the best Alhaitham team comp in Genshin Impact? This long awaited five-star Dendro character looks like he's finally making his way into the next update. Here's how to get the most from his team.
It looks like Alhaitham's banner isn't far off, so if you've been busy gathering Alhaitham ascension materials in preparation for the next Genshin Impact banner, you'll want to know the best team comp for this new Dendro sword user.
MORE FROM PCGAMESN:
Genshin Impact codes
,
Genshin Impact character tier list
,
Genshin Impact leveling guide
---
PCGamesN Wednesday, January 4, 2023 11:06 AM
There may be several months still to wait for the Diablo 4 release date, but a new Diablo Immortal update is here to kickstart the 2023 roadmap for the Blizzard crossover mobile and PC game. The fantasy game is beginning the year with a new limited-time event following on from the introduction of the second major Diablo Immortal update Terror's Tide in December.
MORE FROM PCGAMESN:
Diablo Immortal tier list
,
Diablo Immortal system requirements
,
Best Diablo Immortal builds
---
PCGamesN Wednesday, January 4, 2023 10:57 AM
One thing's for sure when it comes to the Skate 4 release date, it's probably not going to be any time soon. Despite there being some Skate 4 gameplay and even closed playtests, EA's upcoming revival is a rare case of a triple-A studio showing off very early in-development footage of a game - and we love it. However, this does mean that although we've seen plenty of Skate 4, we can also clearly see it's not coming out any time soon. It's already been over a decade since the last Skate game, we can hold on a little longer.
The first Skate was among the most innovative skateboard games around, from its analogue control scheme and grinding engine to its more realistic, less edgy representation of the skating scene. The development team behind Skate 3 was disbanded after its release in 2010, and the series' community has been consistently bombarding EA message boards with questions about the series and its potential return ever since.
MORE FROM PCGAMESN:
Skateboard games
,
Skate 4 release date speculation
,
Best sports games
---
PCGamesN Wednesday, January 4, 2023 10:48 AM
It's a new year, and you know what that means; a League of Legends patch 13.1 preview. You'll be thankful to hear that feisty furball Yuumi is under the microscope yet again, as well as top lane tyrant Aatrox, with Riot stating that its mission is to deal with some of the MOBA's "solo queue outliers."
MORE FROM PCGAMESN:
How much have I spent on League of Legends?
,
League of Legends patch 12.23b preview
,
League of Legends Prime Gaming rewards
---
PCGamesN Wednesday, January 4, 2023 10:41 AM
As far as mods go, the upcoming Fallout 4 mod Fallout London is one of the most impressive out there. It's taking Bethesda's RPG game and turning it upside down with a completely new location, story, characters, weapons, enemies, and quests, which basically makes it an original DLC-sized game in itself. As we look towards the Fallout London release date, there's a new video showing off the content and mechanics.
Fallout 4 console commands
,
Fallout 4 mods
,
Buy Fallout 4
---
PCGamesN Wednesday, January 4, 2023 10:36 AM
The best sandbox games are difficult to nail down, as the sandbox style is spread across countless genres with disparate mechanics and settings. But all sandboxes share a common trait: freedom. Whether it's creating a whole world or building up a gang of criminals across a city, sandbox games leave most of the agency up to the player. They are universes to be experienced at a pace not dictated by developers.
There needs to be a bit of clarity when looking at what makes a great sandbox game, though. They have, since the days of Elite and Ultima, referred to open-world games filled with choice and diversions. But revisionist history would describe them as "games like Minecraft". For the purposes of this exploration of the best of the bunch, we're taking a look at them all. We support sandbox egalitarianism. So, from the mean streets of Los Santos through the ruthless missions of Agent 47 and the stunning expanse of Eve's universe, these are the very best sandbox games on PC.
MORE FROM PCGAMESN:
GTA 5 mods
,
GTA 6
,
Buy GTA V
---
PCGamesN Wednesday, January 4, 2023 10:24 AM
Brace your eyeballs, as Asus just announced the 'world's first' 540Hz gaming monitor. The trailblazing display pairs its speedy refresh rate with low latency to give FPS game enthusiasts an edge, but it also has impressive audio tricks up its sleeve.
MORE FROM PCGAMESN:
Asus ROG Swift PG27UQ review
,
Asus ROG Strix X470-I Gaming review
,
Best gaming motherboard
---
PCGamesN Wednesday, January 4, 2023 11:00 AM
What are the best detective games on PC? We've all seen an episode of CSI or Law and Order, read a John Grisham book, or listened to a true crime podcast, and thought, "Yeah, I could do that, I could solve the case." Now you can live out your best detective dream and solve murders, cold cases, and unresolved mysteries through the best detective games on PC - so grab your deerstalker hat and magnifying glass, you'll need them.
We've investigated the best detective games around, from gritty episodic adventures to old school point-and-click puzzlers, all with their own unique case-cracking mechanics to test even the cleverest gumshoe. If you're looking for a sprinkling of sci-fi on your mystery, a touch of fantasy in your murder, or a raw police procedural, then we've got you covered with our picks of the best detective games on PC.
---
PCGamesN Wednesday, January 4, 2023 9:58 AM
Arr matey, I see yee be interested in the best pirate games on PC. Why, it'll always be a good idea to want to be a buccaneer. The clash o' swords, the deck at your feet, the sea in yer beard, the grog in your stomach - 'tis a pirate's life that's right for us.
Right, that's enough of that, it's starting to give me a headache. There's nothing more liberating than being a pirate. No, not that kind of pirate - you'll want to pay for most of these games to support the creators and get the best experience possible, but there are a few free games included for that feeling of looting booty without the actual piracy. So, from insult sword-fighting to dodging krakens, let's run our swords through the finest pirate games on PC. Just try not to spill your grog on the way, landlubber.
MORE FROM PCGAMESN:
Sea of Thieves tips
,
Sea of Thieves quests, guilds, and raids
,
Sea of Thieves endgame
---
PCGamesN Wednesday, January 4, 2023 11:55 AM
We can all agree that ghost games are better played together, right? That way, you can work together with your pals online and if things go south, sacrifice them and run away to safety. However, some ghost games like Phasmophobia, aren't just about spirits, they can also be detective games and survival games, so it begs the question – are there other ghost games like Phasmophobia?
There's a lot to love in this horror game, whether that's the online co-op, the old-school investigative work, or the increasingly angry ghosts who don't want you messing with their haunt. So, we've put together a mishmashed list of ghost games and games like Phasmophobia, that have either all or at least a few of Phasmophobia's key ingredients.
MORE FROM PCGAMESN:
Best horror games on PC
,
Best VR games
,
Best ghost games
---
PCGamesN Wednesday, January 4, 2023 9:46 AM
Destiny 2 Iron Banner season 19 is upon us. Iron Banner is always an exciting time for PvP aficionados, and the season 19 iteration of the slugfest brings with it a brand new game mode, Fortress, which is an enticing prospect for even the non-competitive among you. Fortress, as the name suggests, involves taking on enemies set up in a defensive position as well as tasking you with securing points on the map.
Iron Banner is a staple of the FPS game, celebrating Destiny 2's PvP activities at their most chaotic. Although it operates similarly to Crucible, this special timed event offers a limited set of rewards that players can only get by completing Iron Banner activities. It's available to all players, regardless of whether they own in-game expansions or seasonal DLC.
MORE FROM PCGAMESN:
Destiny 2 classes
,
Destiny 2 exotics
,
Destiny 2 builds
---
PCGamesN Wednesday, January 4, 2023 9:33 AM
Want to know how to install Minecraft Forge and manage your mods? It's pretty simple to set up, and once you get started you'll have a place to keep track of all your mods, whether that's tweaking your interface or spicing up your exploration.
Minecraft mods are not in short supply, so when it comes to managing the Forge mods you're using in Mojang's sandbox game, the sheer volume of mods can be a tad overwhelming. Minecraft Forge only works for the Java Edition, so if you're not living your best modding life on the original PC version, then there's plenty of fun to be had exploring Minecraft PE seeds to keep your busy for hours.
MORE FROM PCGAMESN:
Minecraft seeds
,
Minecraft skins
,
Minecraft mods
---
PCGamesN Wednesday, January 4, 2023 9:24 AM
What are the best cooking games on PC? If you want to relax and create mouth-watering masterpieces or challenge your friends to some kitchen chaos, the wonderful world of cooking and restaurant games doesn't disappoint.
You don't have to be a dab hand in the kitchen to work your way around these chef specials, as cooking games and restaurant games don't always have to appeal to the chef in us; they can be colourful management games, be as much about farming as preparing, or require some serious recipe grinding. They can also be a relaxing way to pass the time, whether that's by throwing tomatoes at your friend to chop in Overcooked or dragging a monster home for your evening meal in Battle Chef Brigade. If you're after that authentic cooking experience, look no further as we've collated a list of the best cooking games on PC.
---
Rock Paper Shotgun Latest Articles Feed Wednesday, January 4, 2023 3:55 PM
The problem with game of the year lists, if your feet are suitably submerged in the PC Gaming swamp, is that they don't tend to highlight anything you won't have already heard about. That's less true for ModDB's Mod of the Year Awards, which can shine a light on experiences that may have slipped under your radar.
This year's publicly voted for crop (as with most year's crops) was heavy on mods for old-school shooters, though mostly not too old-school for me to skip them. Second place was won by impressive S.T.A.L.K.E.R. Call Of Pripyat overhaul Anomaly, while first place went to Half-Life 2 mod Entropy: Zero 2. Check 'em out below, along with the runner ups.
---
Rock Paper Shotgun Latest Articles Feed Wednesday, January 4, 2023 1:44 PM
Snazzy Stardew Valley-like town simulator My Time At Sandrock is running its first open beta for multiplayer next week, allowing owners of the game to hop into a separate multiplayer area set in a "semi-fictional" version of Sandrock's past that includes "compressed stories happening 50 years before single-player events". A pseudo prequel is an interesting form for a multiplayer mode to take, especially considering this is the pseudo sequel to My Time At Portia.
The beta will run from January 12th - January 20th, after which any progress you've made will be wiped.
---
Rock Paper Shotgun Latest Articles Feed Wednesday, January 4, 2023 12:27 PM
Before our Christmas break, I left you with a big winter decision, and I return to see that you have dynamic snow is better than seasonal events. Having hugely enjoyed recent real-world snow but not really done much in terms of seasonal events, yes, this feels correct. Well done. Now our hunt for the best thing resumes, with a choice between rill rill and cold steel. What's better: calling found phone numbers or giant swords?
---
Rock Paper Shotgun Latest Articles Feed Wednesday, January 4, 2023 12:20 PM
Robots! Flesh! Fleshy robots! Robo-worms! Swirly Big Hero 6 lookalikes! Upcoming sci-fi Soviet FPS Atomic Heart seems chock-full of weird, mostly robotic things that want to kill you, and its latest trailer shows off all the ray-traced reflections and particle effects you can admire as they do so. We've seen a lot of this before, but it doesn't half look pretty - and now at 4K, if you can handle that. I worry for my poor 1080p-tier GPU, though at least there's also freshly-announced DLSS 3 support.
---
Rock Paper Shotgun Latest Articles Feed Wednesday, January 4, 2023 12:05 PM
You can grab free games from every corner of the internet these days. Well, that's if you consider 'at no extra cost' free. One such place is Amazon Prime, where members can claim and keep six free games from now until the end of the month, with 2017 horror The Evil Within 2 leading the pack. The other freebies are Elsewhere, Breathedge, Beat Cop, Faraway 2, Lawn Mowing Simulator, and Chicken Police - Paint it RED!
---
Rock Paper Shotgun Latest Articles Feed Wednesday, January 4, 2023 11:17 AM
Steam's Winter Sale is still ongoing, with thousands of sales on games big and small. You only have ~24 hours left to nab yourself some good savings, so get at it! I've put down a handful of my own recommendations below, but I'm sure you can find other gems if you scroll for long enough. And of course, other giants like Elden Ring and the LEGO games are also heavily discounted.
---
Rock Paper Shotgun Latest Articles Feed Wednesday, January 4, 2023 10:53 AM
EA have dropped the ball. If you logged into Madden NFL 23 during at least a 22-hour period last week, there's a good chance your Connected Franchise Mode saves have been permanently corrupted. If that wasn't galling enough, the corrupting period (from Wednesday December 28th to Thursday 29th) came immediately after EA gave people the go ahead to log in.
EA have said they expect to recover 40% of the saves, the wallies.
---
Rock Paper Shotgun Latest Articles Feed Wednesday, January 4, 2023 10:01 AM
I had great plans for the games I was going to play over the Christmas break. Elden Ring! Tunic! Our game of the year Vampire Survivors! And I did try to play some of them, for a bit. Elden Ring and Tunic were both too hard for my state of mind, which was as robust as pink candyfloss. Even Vampire Survivors wigged me out because it's so visually busy by the end game, and I was in a more "Ferrero Rocher and jigsaw of the London Underground map" sort of place. My downfall was seeing PowerWash Simulator on sale on Steam. I bought it, and then played it for 40 hours.
---
Rock Paper Shotgun Latest Articles Feed Wednesday, January 4, 2023 9:24 AM
Vampire Survivors was one of 2022 biggest hits, sinking its teeth into me and countless other victims. The RPS Treehouse even named the bullet hell beast the best game of 2022 In a Steam community blog, developer Poncle celebrated the mega-successful year they just had, highlighting their accolades and the fact they were the most played game on Steam Deck over the last six months - half of that playtime probably came from me in my bed; you're welcome, Poncle. But, despite their Vampire-y success, the devs have already begun to tease something "not exclusively related" to their big hit.
---
Twinfinite Wednesday, January 4, 2023 3:05 PM
Say it ain't so, Dave!
---
Twinfinite Wednesday, January 4, 2023 1:31 PM
Bros being bros.
---
Twinfinite Wednesday, January 4, 2023 1:31 PM
There can only be one!
---
Twinfinite Wednesday, January 4, 2023 1:26 PM
The Cleaner's best entrance yet?
---
Twinfinite Wednesday, January 4, 2023 1:15 PM
Unfollow the killer.
---
Twinfinite Wednesday, January 4, 2023 1:10 PM
The Dead will rise.
---
Twinfinite Wednesday, January 4, 2023 12:47 PM
Respawn Entertainment has put together half a chart addressing fan concerns on SBMM.
---
Twinfinite Wednesday, January 4, 2023 12:23 PM
Finally, a settlement with a bed no one else can use.
---
Twinfinite Wednesday, January 4, 2023 11:42 AM
Everyone loves some incredibly easy XP.
---
Twinfinite Wednesday, January 4, 2023 11:22 AM
Look for the light.
---
Twinfinite Wednesday, January 4, 2023 10:25 AM
There's a whole fantasy world out there.
---
Twinfinite Wednesday, January 4, 2023 9:56 AM
From nuclear Gandhis to land sharks, here's a look at 14 of the most hilarious glitches in gaming.
---
Twinfinite Wednesday, January 4, 2023 9:54 AM
Anjali Bhimani chats about DnD, MCU, and upcoming projects.
---
Twinfinite Wednesday, January 4, 2023 9:28 AM
Content is king.
---
Twinfinite Wednesday, January 4, 2023 9:13 AM
The City of Flowers.
---
Siliconera Wednesday, January 4, 2023 3:00 PM
The rather unseasonal Akitsu Kimodameshi event in Genshin Impact is over. It was a strong event to end 2022 with, though not the best. (This does not really surprise me, as Chinese New Year is coming up soon. HoYoVerse is likely focusing on that.) As one might come to expect from flagship events, Akitsu Kimodameshi was rather lengthy. It featured plenty of familiar faces too, and I was very happy to see characters like Kazuha and Itto again. The gameplay outside of the story – Akitsu Yuugei – was kind of rough. But where Akitsu Kimodameshi really shined was in its story.
First off, let's talk about Akitsu Yuugei. Like how some people jokingly referred to Theater Mechanicus as "the Arknights event" and Windblume was either "the Fall Guys event" or "the Mario Party event," Akitsu Yuugei was similar to another classic game – Pong. Now, Pong was a little bit before my time, but I've played my fair share of clones. I often got a high score in Korbats Lab after all. But perhaps Korbats Lab from Neopets is not the best Pong-like in the world. I sometimes had trouble ricocheting the ball to where I wanted in Akitsu Yuugei. Even when I stood there without moving the bar, the ball occasionally veered off in unexpected directions.
Not only that, but the sheer amount of elemental reactions that you could pull off was a bit overwhelming. I didn't use anything other than Freeze and Superconduct, and still managed to obtain all of the rewards I needed. I didn't switch up any perks after I found three that really worked for me. So if HoYoVerse ever brings this back, I think they should add more perks. I honestly can't think of any way that HoYoVerse could dramatically improve or expand Akitsu Yuugei. But they managed to do so for Theater Mechanicus, so we will have to wait and see what happens in the future.
As mentioned earlier, the real MVP of Akitsu Kimodameshi was its story. The three yokai and Hanyuuda Chizuru were all great NPCs. In particular, I found it a shame that Chizuru is an event-exclusive character who has almost no chance of returning in the future. Her design was fantastic, as was her characterization. The ending of the Akitsu Kimodameshi storyline after Chizuru disappears made me so emo. The evolution of HoYoVerse's animation department was evident in the Mikawa Flower Festival cutscenes as well.
The actual kimodameshi part was really fun, albeit irritating if you accidentally veered a bit too far off the path HoYoVerse wanted you to travel. This is because the game will set you back to the beginning and you will have to listen to the dialog all over again. For reference, "kimodameshi" is a test of courage that is typically a summer activity in Japan. Thankfully, since I played the event during a polar vortex, it was not too spooky.
In Akitsu Kimodameshi, you got to choose your partner for the first two rounds, and I went with Kazuha and Yoimiya. Their reactions and dialog were really fun, but neither of them were too scared about anything going on, as opposed to if I had chosen Ayaka or Gorou. Kazuha honestly seemed really out of it, and Yoimiya practically radiated 'I'm just happy to be here' vibes. Most of the major Inazuman characters were present, which made it a fantastic event for anyone whose favorite character was available to walk around with.
Itto and Heizou were the characters on the marketing and event page for Akitsu Kimodameshi, but Itto was the one who had a much larger role. His kind and idiotic personality shown through in both his childish antics and the way he jumped to help the yokai with the modern-day Mikawa Flower Festival. Unfortunately, though I had been excited to see more of Heizou in a non-Hangout Event context, he did not really do much until the end. I kind of wish that he had been present for more than just the final day. We could have investigated Chizuru's identity bit by bit every day instead of at the end. I did not even feel like I investigated too much. After talking to the yokai for a bit, Heizou figured it out on his own. At the very least, his absence wasn't as egregious as Ayato's in the Irodori Festival event.
[gallery columns="2" link="file" ids="945426,945427"]
Akitsu Kimodameshi in Genshin Impact ran from December 15, 2022 to January 2, 2023. This gives it the distinction of being the final event (with an actual storyline) for 2022. Those who missed this event also missed the chance to obtain the Toukabou Shigure sword. Because of all the dialog we got to see from the Inazuman characters, it was a lot of fun even outside of the Akitsu Yuugei portions. I would even go as far as to say that Akitsu Yuugei was the weakest part of the event!
Genshin Impact is readily available on the PS4, PS5, Windows PC, and mobile devices.
The post Genshin Impact Akitsu Kimodameshi Event Made Me Emo appeared first on Siliconera.
---
Siliconera Wednesday, January 4, 2023 2:30 PM
In the original Octopath Traveler, characters' stories remained largely self-contained. (Think of it like Live a Live.) However, in Octopath Traveler 2, characters like Temenos and Thrones will share a Crossed Paths story that features the two working together. Square Enix shared a few screenshots and hints as to what people can expect from their adventure together.
In the Temenos and Throne story, the two return to the city of Flamechurch in Octopath Traveler 2. There is apparently some sort of treasyre in the village's church. Their goal is to find out what's going on. In the two screenshots, the Order of the Sacred Flame Inquisitor Temenos seems a bit exasperated with Throne. Meanwhile, she seems more casual about the affair, referring to him as "detective."
[gallery columns="2" size="full" ids="945668,945669" link="file"]
Square Enix already introduced both Temenos and Throne in a past Octopath Traveler 2 update. Temenos is this installment's cleric. He's known for being able to guide NPCs during the day and coerce them at night. Throne is a thief who is part of the Blacksnakes as the story begins. Her special abilities let her steal during the day and ambush at night.
Octopath Traveler 2 will appear on the Switch, PS4, PS5, and PC via Steam on February 24, 2023. eShop and PlayStation Store pre-orders are open.
The post Octopath Traveler 2 Temenos and Throne Crossed Paths Story Teased appeared first on Siliconera.
---
Siliconera Wednesday, January 4, 2023 2:00 PM
The Square Enix Store debuted a new series of Final Fantasy mouse pads and mats for fans to protect their desks and computer mice with. Pre-orders are open, with an estimated delivery date of March 25, 2023.
The Final Fantasy mouse pad mats measure 800mm wide (about 31.5 inches) and 400mm long (about 15 inches). They'll cover most of a typical computer work surface, with enough space for a keyboard and mouse, or a laptop and other peripherals. They're designed to provide a surface for a mouse to glide smoothly, without scratching the desk or the device.
The mats also feature art from several Final Fantasy titles. Six are available, with illustrations from the following FF games:
Final Fantasy VIII
Final Fantasy IX
Final Fantasy X
Final Fantasy XII
Final Fantasy XIII
Final Fantasy XV
The art emblazoned on the Final Fantasy mouse mats reflects promotional art used for the titles. For example, the FFVIII mat shows an image of Rinoa rendered in the style of the game's CG cutscenes, with Squall and Seifer behind her. The FFX mouse mat features a scene of Yuna and Tidus sharing a moment in the water. The FFXIII mat shows Lightning riding Odin in Gestalt mode. The FFXV mat shows a picture of Noctis and Lunafreya.
Two other Final Fantasy mats show off 2D artwork instead of the 3D images. The FFXII mat shows off Yoshitaka Amano-drawn concept art of the Archadian Judges Gabranth, Drace, Ghis, Bergan, and Zargabaath. The FFIX mat centers an illustration of Freya and Vivi.
Each Final Fantasy mouse mat pad costs about 3,300 Yen (about $25 USD). The games are available on various systems, including PS2, PS3, PS4, PC, and Nintendo Switch.
The post Final Fantasy Mouse Pads Put Iconic Art on Your Desk appeared first on Siliconera.
---
Siliconera Wednesday, January 4, 2023 1:30 PM
Monolith Soft is probably best known these days as the developer of the Xenoblade Chroniclestitles. That reputation holds even inside the company to an extent. The results of an in-house art contest featured works that, among other things, focused on Xenoblade characters.
Held every year, the Monolith Soft in-house art contest is open to all employees, regardless of job position. The best is used as promotional illustration in recruitment notices targeted towards new graduates. The the 2022 results were posted to the official website, along with a roundtable discussion with the creators. This year's winner featured Xenoblade characters interacting. Several others included original scenes and designs.
The range of participants was quite wide, with the seven finalists drawn from the User Interface and User Experience (UI/UX) design roles, 3DCG artists, and in-game animators.
The winner was Nakamura, a UI/UX designer and Monolith Soft veteran of 5 years. Their art featured Xenoblade Chronicles characters Kino and Nene riding flying creature above the rising sun.
According to the discussion, Nakamura sought a scene that would encourage prospective recruits to apply to join Monolith Soft. They selected the Nopon siblings Kino and Nene, characters who appear in Xenoblade Chronicles: Future Connected. Future Connected was a playable epilogue included in the release of Xenoblade Chronicles: Definitive Edition.
Nakamura's concept was based on Kino daydreaming about riding a flying creature to make his sister happy. Nakamura changed the illustration's lighting as well, from a sunny daytime sky to a dawn sunrise.
Check out the winner and other contestants' works from the Monolith Soft in-house art contest on the official website. Xenoblade Chronicles: Definitive Edition is available for the Nintendo Switch.
The post Xenoblade Characters Lead Monolith Soft In-House Art Contest appeared first on Siliconera.
---
Siliconera Wednesday, January 4, 2023 1:00 PM
A new figure based on Quintessential Quintuplets second sister Nino Nakano is up for pre-orders at Japanese online store F:NEX. Created by FuRyu, the figure is based on Nino's appearance in the Quintessential Quintuplets movie.
The Quintessential Quintuplets Nino Nakano is part of FuRyu's Tenitol figure line. The Tenitol line focuses on increasing the affordability of high-quality, static-pose figures. This one goes for 6,820 Yen (about $52 USD).
[gallery columns="4" size="medium" ids="945634,945635,945636,945637" link="file"]
The figure shows Nino Nakano dressed in a purple mini-skirt kimono outfit, complete with frills and thigh-high stockings. Nino appears with a short hairstyle, one she adopted during the series after cutting her hip-length hair.
Mounted on a pedestal resembling a flower, the Quintessential Quintuplets Nino figure strikes a playful pose. The pedestal design also reflects the flower hair ornaments worn by Nino. The store page description also implies that future figures in the line will have similar theming, allowing fans to assemble all five quintuplets. Nino makes a variation of the "Peko-chan" expression, with her tongue stuck out of the corner of her mouth and eyes turned away.
The "Peko-chan" expression takes its name from the face of Peko-chan, mascot character for Fujiya's Milky candy brand. Produced since 1951, Peko-chan's face has been present on packages of Milky candy for decades, and is an iconic expression in Japanese pop culture. Many characters in anime and manga have referenced the look on their face to express mischievous cluelessness.
The Nino Nakano Tenitol figure is open for pre-order at F:NEX until February 16, 2023. Its expected delivery date is August 2023.
The post Quintessential Quintuplets Nino Figure Makes Peko-chan Face appeared first on Siliconera.
---
Siliconera Wednesday, January 4, 2023 12:00 PM
Soon, people will be able to test out My Time at Sandrock multiplayer for the first time. Pathea announced the open beta for the feature. It will run January 12-20, 2023. However, people who take part won't be able to carry over saved data from it to the early access version of the game.
Following the announcement, a few details about how My Time at Sandrock multiplayer will work came up. This mode is essentially a prequel set before the solo adventure. People will connect with Qi to head to the Meta area world. The town management options will let you decide if people get their own rooms, what they can do in the game, or if they want to remove them. Up to four people will be able to play the farming sim together. When a session is live, people can build, craft, explore, or fight enemies alongside other people. There will also be co-op hunting commissions.
Pathea also released a brief video clip showing how it looks in action. It shows multiple people teaming up to fight an Apoc-a-doodle-doom and the Rocket Roosters around it.
Team up in the upcoming #sandrock multiplayer on January 13th and bully low-level bosses! #mytimeatsandrock #screenshotsaturday #indiegame pic.twitter.com/fudAJfZvYe

— My Time at Sandrock Early Access NOW! (@MTaSandrock) December 31, 2022
My Time at Sandrock is available in early access for PCs via Steam, and the multiplayer open beta will run January 13-20, 2023. In December 2022, the Hey Old Pals Part 2 update appeared.
The post My Time at Sandrock Multiplayer Open Beta Dated appeared first on Siliconera.
---
Siliconera Wednesday, January 4, 2023 11:30 AM
While Gawr Gura is on break and won't be streaming, it seems she will still be taking part in Cover's events. The company announced the Hololive Mario Kart New Year Cup tournament. It confirmed that she, along with Hololive EN members Amelia Watson and Ouro Kronii, will take part. Tokoyami Towa, a member of the Japanese branch's fourth generation, organized the event, which will be held at 9pm PT on January 6, 2023 (1am ET/7am CET on January 7, 2023).
The announcement did include a clarification. While Gawr Gura will be one of the Hololive EN representatives for the event, she will not be streaming. She will only be one of the racers. In December 2022, Hololive and her announced she would be taking a break for the sake of her health.
Here's the full list of Hololive Vtubers who appeared in the image for the Mario Kart New Year Cup Tournament. In addition to members of the Japanese and EN branches, ones from the ID branches like Kureiji Ollie and Moona Hoshinova will also appear.
Akai Haato
Aki Rosenthal
Amelia Watson
Anya Melfissa
Gawr Gura
Hakui Koyori
Himemori Luna
Hoshimachi Suisei
Houshou Marine
Kaela Kovalskia
Kazama Iroha
Kobo Kanaeru
Kureiji Ollie
Momosuzu Nene
Moona Hoshinova
Nakiri Ayame
Natsuiro Matsuri
Nekomata Okayu
Ookami Mio
Oozora Subaru
Ouro Kronii
Pavolia Reine
Roboco-san
Sakamata Chloe
Sakura Miko
Shirakami Fubuki
Shirogane Noel
Takane Lui
Tokino Sora
Tokoyami Towa
Tsunomaki Watame
Usada Pekora
Vestia Zeta
Yozora Mei
Yuzuki Choco
The Hololive Mario Kart New Year Cup tournament will begin at 9pm PT on January 6, 2023 (1am ET/7am CET on January 7, 2023). Hololive didn't confirm which channels will show it, however as Towa is the host, it is likely wise to keep an eye on her YouTube account.
The post Gawr Gura Will Participate in Annual Hololive Mario Kart New Year Cup Tournament appeared first on Siliconera.
---
Siliconera Wednesday, January 4, 2023 11:00 AM
Following the debut of the Ironside VShojo Vtuber PC cases featuring people like Ironmouse, Nyatasha Nyanners, and Silvervale, the company's site experienced issues. It since came forward to allay concerns about stock running out. This is due to the initial announcement noting this would be a "limited edition collaboration." It turns out these will be sold for six months. This would give people until July 2023 to get one.
Ironside's update went over a number of concerns. It first mentioned that the demand exceeded expectations, which is why there were initially troubles when people placed orders. It then explained these should be available for six months. It also mentioned that the company's support section is open if people are experiencing problems.
As a reminder, people can get the Ironside VShojo Vtuber PC cases alone or as part of a pre-built machine. Apricot, Haruka, Hime, Iromouse, Kson, Nazuna, Nyanners, Projekt Melody, Silvervale, and Zentreya are available. A case will be $219. The prebuilt PCs using those cases are available at $1,069 bronze, $1,638 silver, $2,182 gold, and $3,718 platinum tiers.
As a reminder, one of the Ironside VShojo Vtuber PC cases isn't available yet. One is also planned for Veibae. It has an "early 2023" release window.
The Ironside VShojo limited edition PC cases will begin shipping in March 2023. They will be available to order until July 2023.
The post Ironside VShojo Vtuber PC Cases Will Be Available for Six Months appeared first on Siliconera.
---
Siliconera Wednesday, January 4, 2023 10:30 AM
The Story of Seasons series is becoming real for a time, thanks to a special collaboration with a winter destination in Japan's Shizuoka prefecture. A crossover event between Story of Seasons and Snow Park Yeti will have game-themed activities and events for fans to engage in. [Thanks, Famitsu!]
Formally called "Story of Seasons in Snow Park Yeti", the event runs until March 26, 2023, the end of Japan's winter season. Both indoor and outdoor activities are included in the program, to cater to fans who want to play in the snow and then come in from the cold. The events are targeted at families and children, though participants of all ages are welcome.
The activities include a stamp rally, where participants can visit different locations to track down lost farm animals. Stations set around the area will have Story of Seasons stickers and merchandise to obtain. There's also a treasure hunt activity that involves digging in the snow for hidden goodies, including Story of Seasons merch, snacks, and other prizes. Finally, the Snow Park café will host a Story of Seasons menu with food themed after the series.
The food items include sheep-themed vegetable curry, cow's milk potage soup, pudding made with chicken eggs, and rabbit-themed café au lait. Orders come with special themed drink coasters to collect.
The Story of Seasons in Snow Park Yeti crossover event runs until March 26, 2023. Snow Park Yeti is located in Susono City in Shizuoka Prefecture, Japan. The next Story of Seasons game release is Story of Seasons: A Wonderful Life, scheduled for a Summer 2023 debut on Switch, PS5, Xbox Series X|S, and PC.
The post Real-Life Story of Seasons Happens at Snow Park Yeti in Japan appeared first on Siliconera.
---
Siliconera Wednesday, January 4, 2023 10:00 AM
The latest installment of Square Enix's FFXIV Backstage Investigators went over what went into item designs, and also offered an update on the Full-Body Kappa (Water Imp) costume and dyeable Fat Chocobo Head. Lead Item Designer Yosuke Hayashi discussed how both fan requests are going. He also showed art for the new Tataru's Grand Endeavor outfit reward.
It seems the Fat Chocobo dyeable option will happen first. Hayashi noted that update should appear "in the near future." No exact release window was mentioned.
However, people will need to wait longer to dress up as a Kappa (Water Imp) in FFXIV. Hayashi noted that other equipment is taking priority. Here is his full statement from Square Enix's interview.
As for the kappa costume, our entire team was already chatting about it excitedly on the day after the 14-Hour Broadcast. (laughs)

We can't work on it immediately since there's already other equipment that needs to be developed, but we're very eager about the kappa costume so perhaps it won't be too long before we can showcase it. I'm sure our players have high expectations for it, so we'll be meticulous in making sure it'll turn out great.
Finally, the new Tataru's Grand Endeavor outfit appeared. Hayashi noted it is inspired by the kinds of clothing people would see in Hingashi. This is because that latest questline is set there. Only the male version of the kimono appeared.

Final Fantasy XIV is on the PS4, PS5, and PC. Its 6.3 update will arrive on January 10, 2023. When it arrives, it will include a Corgi Minion.
The post FFXIV Team Working on Full-Body Kappa (Water Imp) Costume, Dyeable Fat Chocobo Head appeared first on Siliconera.
---
Siliconera Wednesday, January 4, 2023 9:30 AM
Kenny Omega channeled Sephiroth for his New Japan Pro Wrestling Wrestle Kingdom 17 appearance. In addition to wearing an outfit inspired by the Final Fantasy VII, he walked out with "One-Winged Angel" as his entrance theme.
Kenny Omega appeared at the event to face Will Ospreay. The two were competing for the International Wrestling Grand Prix (IWGP) United States Heavyweight Championship. He won the match.
Here's Kenny Omega's full entrance in his Sephiroth jacket.
東京ドーム大会 WRESTLE KINGDOM 17

ダブルメインイベントⅠ USヘビー級選手権試合@KennyOmegamanX is Back

LIVE on #njpwworld

登録&視聴|Sign Up Now‼︎
⇒https://t.co/z1DNREh66D#njpw #wk17 pic.twitter.com/rJTatJHiiS

— njpwworld (@njpwworld) January 4, 2023
Kenny Omega often references Sephiroth during his matches. For example, one of his more notable moves is named "One-Winged Angel." He also wore an outfit inspired by the video game villain for Wrestle Kingdom 13.
However, Final Fantasy VII isn't the only game series he's referenced in his matches and moveset. For example, one of his attacks is called V-Trigger, just like the Street Fighter V kind of move. In addition, another one of his entrance themes was "Dr. Wily Stage 1" from Mega Man.
His next actual video game appearance could end up being in a new AEW game. Details about AEW Fight Forever started coming up in 2022. It is being developed by Yuke's, which also developed games in the Earth Defense Force and WWE 2K series.
The post See Kenny Omega as Sephiroth at NJPW Wrestle Kingdom 17 appeared first on Siliconera.
---
PC Invasion - FeedDDD Wednesday, January 4, 2023 3:30 PM
Vampire Survivors has been nothing short of an indie success story since it was released into early access in December 2021. The pixelated roguelike has a simple premise that tasks players with surviving increasingly deadly hordes of monsters for 30 minutes while leveling up their own abilities and weapons. Developer poncle has been adding more value to the experience over time with new characters, maps, weapons, and much more. Now, the developer has confirmed that Vampire Survivors will be getting a new engine on PC, as well as future DLC. In a new post on Steam, the developer thanks fans for their support during 2022. Poncle notes that version 1.0 of the game was well received and contained more content than the developer initially had planned. The game also received its first DLC and received ports to Xbox consoles and mobile devices. A shiny new engine and a bright future for Vampire Survivors Vampire Survivors will be shifted over to a new game engine on PC in the future. The gam...
---
PC Invasion - FeedDDD Wednesday, January 4, 2023 2:30 PM
Call of Duty: Warzone 2 is the latest battle royale game in the franchise and the sequel to the popular Warzone. As with any multiplayer battler royale title, players are often hooked by a consistent slew of new gameplay updates, weapons, and changes to the map. One of the latest changes in the game involves players getting their hands on Blue Access Cards. Here's where to find the Blue Access Cards in Warzone 2 DMZ. Blue Access Cards (as well as Red Access Cards) can be used to enter and loot valuable items in a new DMZ mode area called Building 21. Building 21 is a brand new area that can be found in Warzone 2's DMZ mode. On top of containing plenty of cash and rare loot, it also has AI bots ready to put up a fight against players. After getting your hands on a card, it becomes possible to deploy at this location and get your hands on the precious loot as soon as possible. Finding the Blue Access Cards in Warzone 2 There is no surefire way of making sure you obtain Blue Acces...
---
PC Invasion - FeedDDD Wednesday, January 4, 2023 2:00 PM
If you want to kick off the new year with a short, but unique experience, then Whalien – Unexpected Guests may certainly provide that. Developed by Forbidden Folds, this quirky 3D puzzle adventure game sees players exploring the inside of a mechanical whale of all places. The Steam page estimates that the game will take you around two hours to beat, so don't expect a sprawling epic. Having said that, the game's vibrant, colorful environments will seemingly ensure that you always have something fun to look at within that timeframe. You can expect to pick up Whalien – Unexpected Guests starting late this month on January 24. The game stars Ernest Hemingwhale, a man who resides in a mechanical whale named Fin. As the whale's only living inhabitant, Ernest has the responsibility of making sure that Fin runs without a hitch. Unfortunately, his job becomes more complicated when hordes of mischievous Squiddy creatures invade Fin's body. Using his trusty ...
---
PC Invasion - FeedDDD Wednesday, January 4, 2023 1:30 PM
Overwatch was a tremendously popular multiplayer shooter, and the same can be said of Overwatch 2 (so far). Fans of the franchise can't seem to get enough of its events, solid core gameplay, variety of modes, and heroes. Overwatch 2 lets players go wild with plenty of customization options for their characters. But players can also spruce up their own profiles with fun Player Icons. Here's how to get Player Icons in Overwatch 2. A Player Icon is an image that you and other players can see next to your profile name in menus and during matches. It lets players distinguish themselves from others with an image that might represent their favorite hero, some humor, or just a general sense of personality. Players familiar with Overwatch 2 will know that there are many Player Icons to unlock, and here is how you can get your hands on them. Unlocking player icons in Overwatch 2 Obtaining new Player Icons in Overwatch 2 is done through two main methods. The first of these is to progress ...
---
PC Invasion - FeedDDD Wednesday, January 4, 2023 12:45 PM
Overwatch 2 is going godlike starting tomorrow during its Battle for Olympus event. The limited-time event will allow players to queue up as one of seven heroes in a lightning- and boulder-tossing free-for-all deathmatch with special awards at stake. A new trailer showcases the seven heroes, styled after Greek gods, along with their new godly abilities and powers. The Overwatch 2 Battle for Olympus event was teased during the game's Season 2 reveal. Blizzard confirmed the event begins tomorrow, January 5, and lasts until January 19. That should be enough time for many players to earn the rewards on offer, which I assume are mostly cosmetic. And speaking of cosmetic, the trailer puts the new style of each hero on full display. Junker Queen and Ramattra have already been showing off their respective Zeus and Poseidon skins since the launch of Season 2. However, the heroes starring in the event will also soon sport new duds. The trailer shows off Roadhog as a cyclops, Lucio as Herme...
---
Tabletop Gaming News Wednesday, January 4, 2023 3:00 PM
---
Tabletop Gaming News Wednesday, January 4, 2023 2:00 PM
---
Tabletop Gaming News Wednesday, January 4, 2023 1:00 PM
---
Tabletop Gaming News Wednesday, January 4, 2023 12:00 PM
---
Tabletop Gaming News Wednesday, January 4, 2023 11:00 AM
---
Tabletop Gaming News Wednesday, January 4, 2023 10:00 AM
---
Player Assist | Game Guides & Walkthroughs Wednesday, January 4, 2023 1:00 PM
Team Cherry's Metroidvania action-adventure game, Hollow Knight, follows the journey of a nameless warrior called the Knight as he travels through Hallownest which is now a kingdom in ruins because of a supernatural disease. As the Knight journeys through Hallownest, he will be able to obtain new items, abilities, spells, and charms that will help […]
---
Player Assist | Game Guides & Walkthroughs Wednesday, January 4, 2023 12:00 PM
Pokemon Legends: Arceus is set in olden times in the Pokemon world when it was rare to find harmony between people and Pokemon. Set in Hisui, modern-day Sinnoh, you will join the Galaxy Expedition Team (Galaxy Team for short) as a member of the Survey Corps stationed in Jubilife Village. You will be tasked to […]
---
Player Assist | Game Guides & Walkthroughs Wednesday, January 4, 2023 11:20 AM
We know that The Last of Us series on HBO will bring to live-action a lot of characters from the game, not just Joel and Ellie, but side characters like Bill and Henry as well. Fans have been curious as to who Melanie Lynskey's character could be from the trailers, and it's confirmed she's a […]
---
Player Assist | Game Guides & Walkthroughs Wednesday, January 4, 2023 11:00 AM
When Beverly doesn't hold his end of the deal, Franklin goes for the kill. After Beverly and Franklin's first meeting at Eclipse Boulevard in West Vinewood, the paparazzi sought Franklin's help in getting photos of several VIPs and celebrities such as Miranda Cowen, Princess Georgina, and Poppy Mitchell. Franklin only agreed to do the jobs […]
---
Player Assist | Game Guides & Walkthroughs Wednesday, January 4, 2023 10:00 AM
Take a step back to move forward. You can tell a lot about how a player likes to play and performs in VALORANT by looking at in-game stats. Generally, a player's matches won, K/D ratio, and most-played Agents can tell you a lot about what roles they play and how well they play the said […]
---
Level Up Wednesday, January 4, 2023 11:38 AM
The Last of Us turns 10 years old in June, and Naughty Dog plans to…