---
Kotaku Tuesday, March 28, 2023 5:35 PM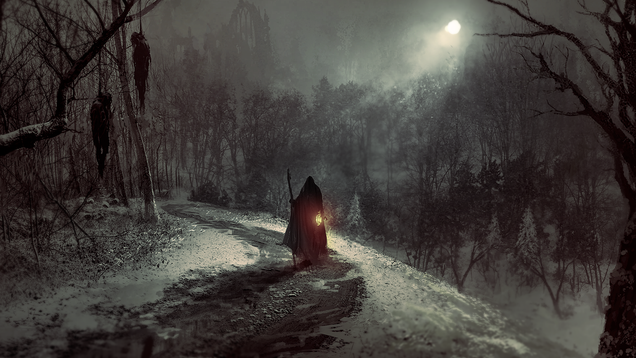 Diablo's lore isn't necessarily the popular action-RPG series' main appeal. When you're in the thick of it, hecticly chasing endless streams of glorious loot, it's very easy to forget the details of where you're fighting or who even lives in this world. Even so, Diablo IV's developers think it has an interesting story…
---
Kotaku Tuesday, March 28, 2023 5:15 PM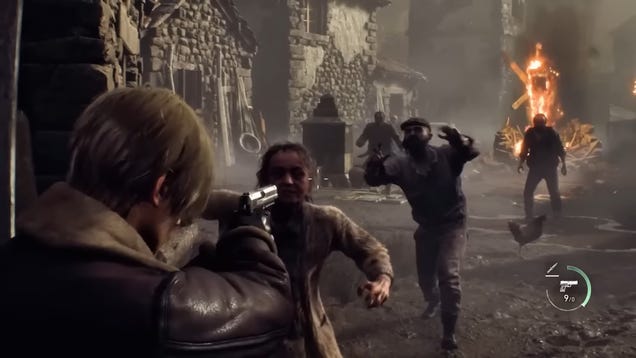 Resident Evil 4 combines two of my least favorite things in the world: shooting and horror. But with the remake out, and nearly twenty years passing since my initial adverse reaction to it (you can't expect an elementary schooler to adequately handle their character being axed in the head), I thought I was ready to…
---
Kotaku Tuesday, March 28, 2023 4:07 PM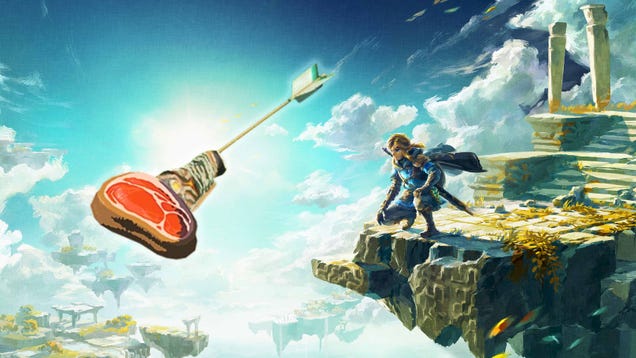 Tuesday, Nintendo showcased a 10-minute look at the hotly anticipated sequel to The Legend of Zelda: Breath of the Wild. While most fans went wild over the new handyman crafting abilities Link sports in Tears of the Kingdom, a subset of fans have been salivating at the opportunity to pummel both minor enemies and…
---
Kotaku Tuesday, March 28, 2023 3:35 PM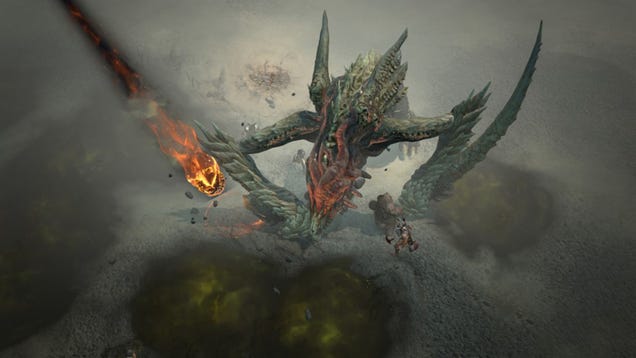 Twitch streamer wudijo has done the unthinkable and beaten Diablo IV's big world boss, Ashava the Pestilent, (mostly) by himself on the hardest difficulty. I'm stunned, especially since the dragon is already a tough challenge to face.

---
Kotaku Tuesday, March 28, 2023 3:25 PM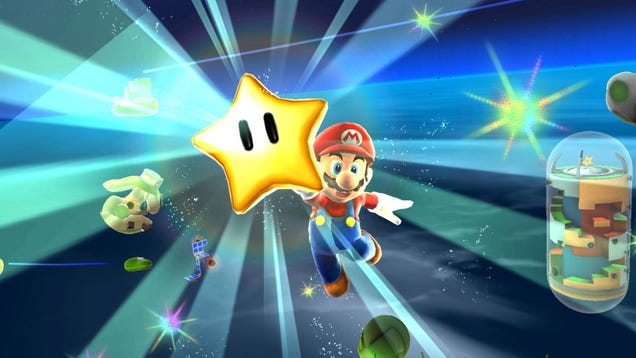 The makers of Dolphin announced the GameCube and Wii emulator will come to Steam Early Access later this year. It promises to let users play classics like The Legend of Zelda: The Wind Waker and Super Mario Galaxy with improved graphics and better performance than the original consoles offered. I'm sure Nintendo's…
---
Kotaku Tuesday, March 28, 2023 2:21 PM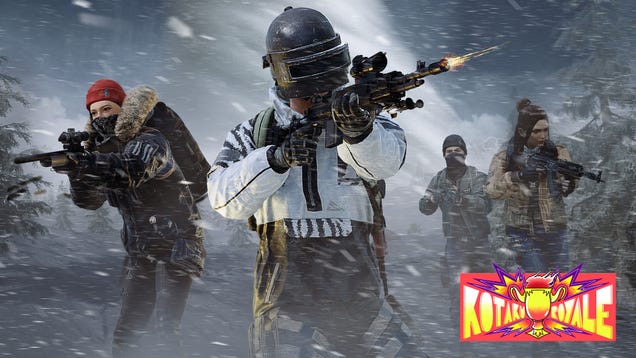 PlayerUnknown's Battlegrounds went from a mod for zombie survival game DayZ (itself a mod for milsim ARMA2), to an instantly successful Steam Early Access standalone in 2017. The game was inspired by Japanese action film Battle Royale, in which a collapsing society sends students to kill one another until only one…
---
Kotaku Tuesday, March 28, 2023 2:20 PM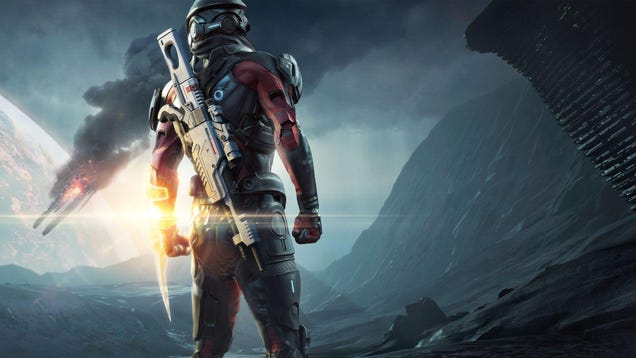 What is a "bad" game, really? Yes, video games are these multifaceted technical miracles that can break and crash on you. But if you really enjoy your time with an absolute mess, is it "bad?" Maybe! But beauty is in the eye of the beholder, and we've gathered a list of games people think are garbage, while remembering…
---
Kotaku Tuesday, March 28, 2023 2:19 PM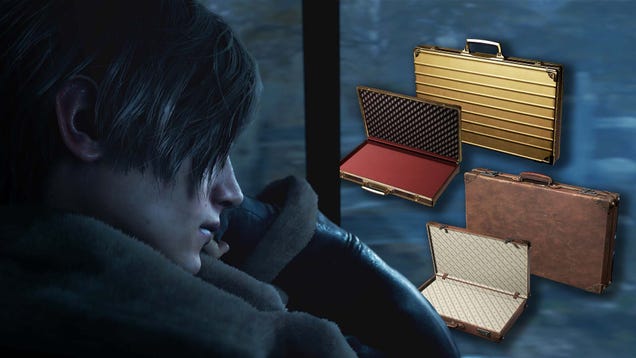 Resident Evil games have always been, in part, storage management simulators. You must carefully craft how each item fits into your bag, case, or whatever else you're using to lug your gear around. Like many others, I took great pride in this. I would take care in how I stored all my weapons and ammo in one section,…
---
Kotaku Tuesday, March 28, 2023 1:50 PM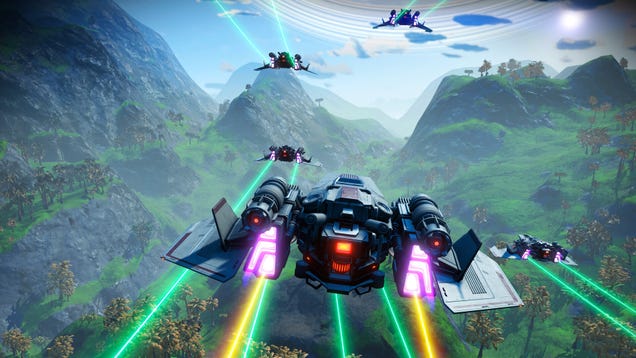 While the words "is it finally good?" seem to be a reflexive phrase for discussing games these days, not every game is able to pull a 360 after failed first impressions. One could write a ballad, or perhaps an anthem, as a tribute to those fallen titles. But today we'll shine a light on those that did manage to…
---
Kotaku Tuesday, March 28, 2023 1:35 PM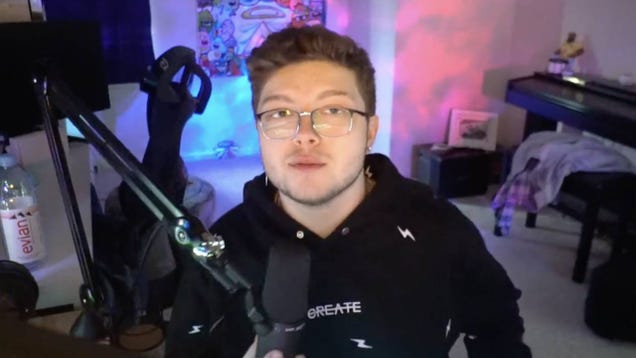 Aydan Conrad is one of the biggest competitive Call of Duty streamers with over 3 million followers on Twitch and over a million on YouTube. On March 27, Conrad announced that he intended to take a break from creating content for Warzone 2.0.

---
Kotaku Tuesday, March 28, 2023 1:05 PM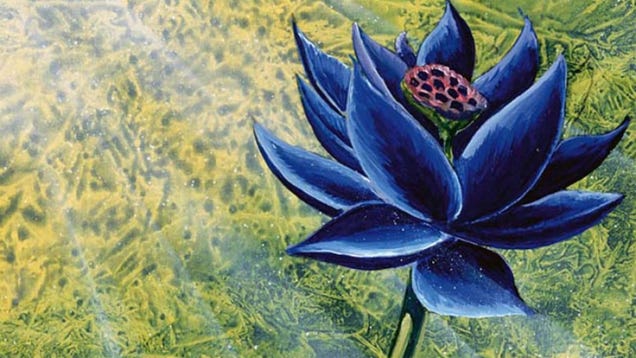 The most sought after Magic: The Gathering card looks relaxedly dignified to people who don't play the game, displaying a stretching flower the same color as an overripe blueberry and its name in muted gray text: "Black Lotus." A novice could appreciate the card, the art provided by deceased, renowned Magic…
---
Kotaku Tuesday, March 28, 2023 1:00 PM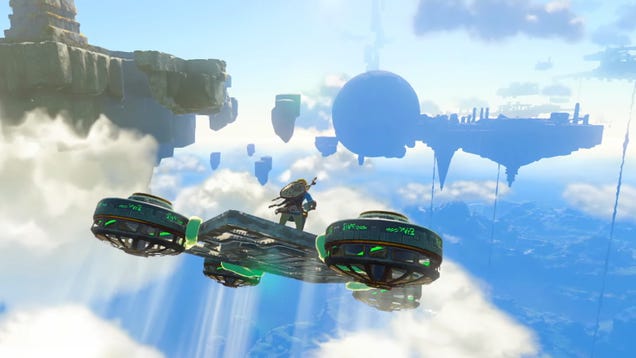 Nintendo pulled back the curtain on The Legend of Zelda: Tears of the Kingdom's gameplay on Tuesday to reveal a ton of new ways Link can craft stuff. Mushroom shields. Helicopter rafts. Big, huge sticks. The hero of time is handier than ever and fans are loving it.
---
Kotaku Tuesday, March 28, 2023 12:30 PM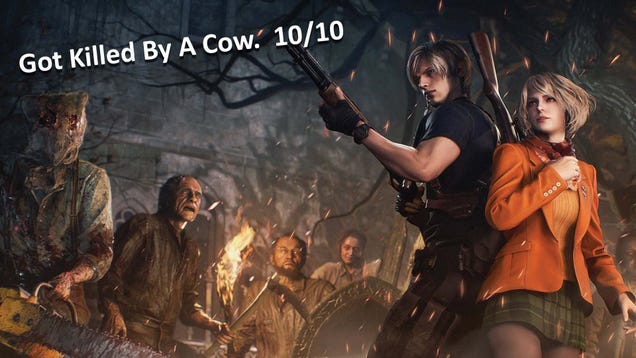 Capcom's long-awaited and much-hyped remake of its classic survival horror game, Resident Evil 4, is finally here. Once again Leon S. Kennedy must venture to Europe to save the President's daughter from a deadly and creepy cult of villagers who are infected by an ancient parasitic organism that mutates its hosts into…
---
Kotaku Tuesday, March 28, 2023 12:10 PM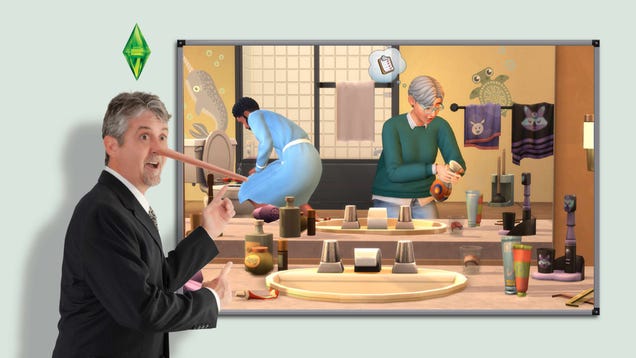 You know that new-age internet saying, "all women do is eat hot chip and lie?" Well, now we've got a new gamer saying for men. And no, it has nothing to do with them chugging Monster energy drinks and punching holes in the wall when they lose in Warzone, because all men do is "play The Sims and lie," according to the…
---
Kotaku Tuesday, March 28, 2023 10:50 AM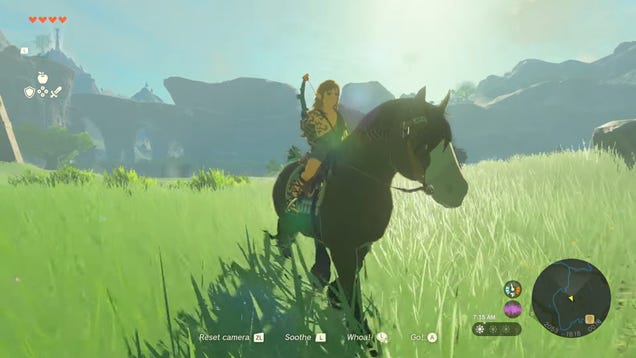 Zelda fans have been starving for anything they can get, any crumb they can catch, and it seems like Nintendo is finally taking pity, rewarding them with a 10-minute gameplay trailer for The Legend of Zelda: Tears of the Kingdom.

---
Kotaku Tuesday, March 28, 2023 10:35 AM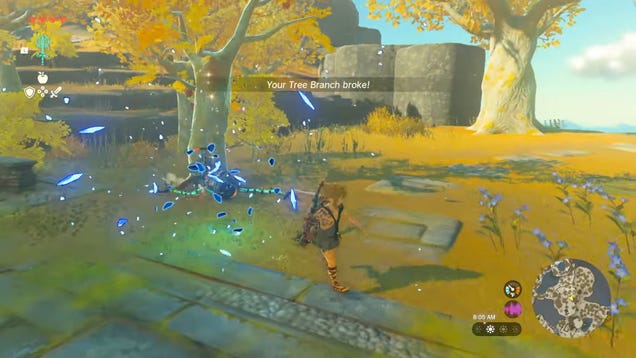 Nintendo dropped a wild 10-minute look at the anticipated sequel, The Legend of Zelda: Tears of the Kingdom (TotK), on Tuesday. We saw new abilities, the Sky Islands our Himbo of Time can ascend to, and the enemies he'll encounter in Hyrule. We also learned weapon degradation has made a return, but it's not all doom…
---
Kotaku Tuesday, March 28, 2023 10:23 AM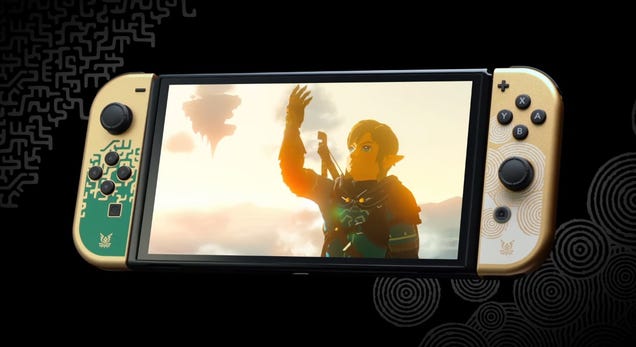 Nintendo finally unveiled its long-rumored The Legend of Zelda: Tears of the Kingdom Collector's Edition OLED Switch. It's still not the Switch Pro upgrade many players have been waiting for, but it still looks pretty neat and is far and away one of better-looking special edition consoles its released in recent years.

---
PCGamesN Tuesday, March 28, 2023 4:32 PM
The sun rises over Lorath's cabin, located at the top of an ice-capped mountain, serenaded by a howling blizzard. He tells me that I've ingested the blood of Lilith, Diablo 4's prime antagonist, and that we now share an eerie connection that could send me spiralling into madness. As dawn breaks, we emerge into the sunrise with our eyes set on Kyovashad, the RPG game's central hub. Some deer and their fawns scatter down the stony path as we go. They reappear later on, now dismembered in front of a horde of Fallen, their limbs leaking their lifeblood onto nature's fluffy white carpet. All is as it should be in Sanctuary; evil taints even the most innocent beauty.
MORE FROM PCGAMESN:
Diablo 4 release date
,
Diablo 4 system requirements
,
Diablo 4 classes
---
PCGamesN Tuesday, March 28, 2023 3:03 PM
The upcoming Life by You release date is fast approaching, as the first game from Paradox Tectonic promises to upend and reinvent the very essence of the life game genre. To mark the occasion, we at PCGamesN chatted with studio head and industry veteran Rod Humble at GDC 2023 in San Francisco, and learned a lot about how Paradox is approaching the genre with Life by You.
Life by You release date
,
Games like The Sims
,
Best life games
---
PCGamesN Tuesday, March 28, 2023 12:23 PM
This new Genshin Impact Paimon bug gives her the ability to stay by your side at all times, which is something that's always implied through dialogue and cutscenes but never actually seen. She's not known as the best travel companion for nothing, and with this glitch, Paimon can float around as you travel from place to place, just like any other companion gadget that's currently available in the anime game.
Genshin Impact codes
,
Genshin Impact character tier list
,
Genshin Impact leveling guide
---
PCGamesN Tuesday, March 28, 2023 12:16 PM
Many modern FPS games have tried to recapture the spirit of the '90s - those halcyon days spent in front of Doom, Duke Nukem, Blood, and the like - but few have succeeded. For PC players, the decade that brought us Half-Life, Quake, and, um, Extreme Paintbrawl, was a very special time to be alive. If a developer claims to be reviving the shooter's most-classical era, by virtue, it's got some very hard acts to follow. There's one new FPS however, available now via a free demo on Steam, that could be up there with the likes of Dusk and Prodeus when it comes to faithful (and extremely fun) '90s homages.
Best old games
,
Best FPS games
,
Best zombie games
---
PCGamesN Tuesday, March 28, 2023 12:14 PM
Don't call it a comeback, but Saints Row, the Volition sandbox game that struggled for sales and plaudits in 2022, is set for a sweeping overhaul courtesy of a sizeable lineup of DLC, including additional maps, modes, missions, and cosmetics, all set to be drip fed throughout 2023. Will it be enough to draw people back? Is the goodwill for Saints Row 2 and Saints Row The Third still strong enough? Volition is certainly going all out, so let's hope so.
Saints Row release date
,
Best action-adventure games
,
Upcoming PC games
---
PCGamesN Tuesday, March 28, 2023 12:01 PM
Remnant 2 - the third-person Souls-like and co-op shooter from Gunfire Games - is set to release later this year, and while PCGamesN was at GDC 2023 in San Francisco, we had the chance of going hands-on with the Remnant: From The Ashes sequel, and the co-op game has overhauled its progression and build customisation so much that you'll never have the same character twice.
Best co-op games
,
Best fantasy games on PC
,
Best RPG games
---
PCGamesN Tuesday, March 28, 2023 11:39 AM
As an avid Dungeons and Dragons player, the new movie, Honor Among Thieves looks delightfully cringy, but also perfectly captures the essence of my current campaign. To celebrate its release, it's worth checking out the D&D Direct Steam sale, which has cut the costs of some of the best RPG games out there.
Best PC DnD games
,
Best strategy games
,
Best PC simulation games
---
PCGamesN Tuesday, March 28, 2023 11:29 AM
Looking for the best Batman games on PC? The Caped Crusader has been protecting Gotham's streets for many years now across many different media franchises. And naturally, the philanthropist-turned-superhero has from time to time swooped his way over to the world of videogames.
Thankfully, unlike many other superhero games, most of Batman's games on PC have been quite good. Whether fighting criminals through the dank halls of Arkham Asylum or taking a more light-hearted romp through Gotham as his LEGO counterpart, there's something for all fans of the Dark Knight. However, most of them come in the form of action-adventure games, and one or two could be argued to be some of the best PC games. We'll only be covering games where Batman, or Gotham, is the star, so no Injustice or Multiversus here, as good as those fighting games are, or anything that isn't easily accessible anymore.
MORE FROM PCGAMESN:
Best Gotham Knights abilities
,
How long is Gotham Knights?
,
Gotham Knights mods
---
PCGamesN Tuesday, March 28, 2023 11:10 AM
So you want to know about the best turn-based RPGs? These games are more about how your characters evolve over time. The nature of progression and the choices you can make means that your abilities and journey may never entirely be the same across multiple playthroughs. Unlike traditional RPGs, there are more tools focused on tracking these changes and evolution over time. They're also about offering robust combat mechanics and making the best use of your squad as a team working towards a common goal.
While this list may have a lot in common with our guide to the best RPG games, turn based RPGs tend to focus more on squad-based combat and have roots in the classic tabletop RPGs of old. Games in this niche are often similar to turn-based strategy games, though to make the distinction relevant, we're focusing on games with more pronounced RPG features. Let's look at some of the best turn-based RPGs on PC.
MORE FROM PCGAMESN:
Wasteland 3 review
,
How long is Wasteland 3?
,
The best RPG games on PC
---
PCGamesN Tuesday, March 28, 2023 11:54 AM
The best Minecraft texture packs for 1.19 will turn your world into an entirely new experience. Of course, Minecraft's low-fi charm is part of the draw, but texture packs range from subtle changes to an all-over reskin, so you can choose just how much you want to leave vanilla Minecraft behind.
Just like the best Minecraft mods and shaders, texture packs can help give an entirely new feel to one of the best PC games of the last decade, and is just one of many ways of keeping the sandbox game feeling fresh after all these years. While some mods can alter gameplay, and shaders change the quality and style of the graphics, texture packs allow you to add a new skin to existing blocks. Included in our list of the best texture packs, you'll find realistic blocks, cartoonish overhauls, and cute changes to the way Minecraft mobs look.
MORE FROM PCGAMESN:
Minecraft seeds
,
Minecraft skins
,
Minecraft mods
---
PCGamesN Tuesday, March 28, 2023 11:49 AM
What are The Last of Us system requirements? The original version of the classic PlayStation action-adventure game may be almost 10 years old now, but don't expect to run it on similarly old hardware. In fact, this remaster of The Last of Us is fairly demanding on PC.
MORE FROM PCGAMESN:
Best graphics card
,
Best gaming PC
,
Best SSD for gaming
---
PCGamesN Tuesday, March 28, 2023 11:03 AM
FIFA 23 Heroes are players who achieved cult status either at their clubs or home nation. Players from days gone by who don't quite qualify for Icon status, but still achieved greatness albeit on a slightly smaller scale. The expanded list for this year goes hand in hand with the World Cup and will get upgraded versions as the competition kicks off.
FIFA 23 Heroes tend to feature lower stats compared to Icons, and they don't have the same level of freedom that Icon cards do when it comes to slotting into teams. You need to pair Heroes up with players from their respective league or nation in order to obtain max chemistry, whereas Icons can fit into any FIFA 23 team without facing restrictions. Here's a list of every Hero in FIFA 23, with those rated 87 or lower available in the newest Hero SBC.
MORE FROM PCGAMESN:
FIFA 23 career mode guide
,
FIFA 23 ratings
,
FIFA 23 Icons
---
PCGamesN Tuesday, March 28, 2023 12:06 PM
Is The Last of Us Steam Deck compatible? If you're peeved that the PS Vita isn't a thing anymore, you're likely wondering whether Valve's handheld PC can run one of the best PlayStation games ever instead. Thankfully, while we're still waiting to find other whether The Last of Us will make the 'Great on Deck' list, it looks like you'll be able to take the Naughty Dog survival horror story out and about once it arrives.
MORE FROM PCGAMESN:
Best graphics card
,
Best gaming PC
,
Best SSD for gaming
---
PCGamesN Tuesday, March 28, 2023 10:38 AM
Buckle in, as Forza Horizon 5 DLSS 3 support is now a thing, and it'll help you tear up the track using Frame Generation. While the GeForce tool is only officially compatible with 40-series graphics cards, Nvidia says you'll be able to "break the 120 FPS barrier at 4K with every setting maxed out," using the power of AI upscaling.
Best graphics card
,
Best gaming PC
,
Best SSD for gaming
---
PCGamesN Tuesday, March 28, 2023 10:35 AM
What are the best Minecraft maps? Minecraft is the inventor's paradise, but, of course, it is also the connoisseur's nightmare. Thanks to the huge number of user-created Minecraft maps out there, it's almost impossible to find the finest creations around. Who has time these days to sift through hundreds of Minecraft maps, devour them with their digital senses, and come to a conclusion on which ones are worth your time?
Well, us, actually. We have scoured forums, marathoned YouTube videos, and sampled more of the best Minecraft maps than we can count on in order to bring you the definitive list. To find the very best, we have whittled down the finest user-created environments and placed them into their very own category. Whether you fancy a Minecraft dropper map to plunge through or a Minecraft city map in which to live out your Minecraft life game fantasies, we have absolutely everything you need to get the most out of Minecraft maps.
MORE FROM PCGAMESN:
Minecraft seeds
,
Minecraft skins
,
Minecraft mods
---
PCGamesN Tuesday, March 28, 2023 10:08 AM
Ever ask yourself "How much have I spent on League of Legends?"? Riot Games' hugely successful MOBA is technically a free game, but if you ask any avid fan if that's the case, you'll no doubt receive a wry laugh in response. The 160-strong champion pool is diverse and wonderful; each character can be purchased with currency earned while playing - the premium cosmetics, however, are bought with real-world money.
These cosmetics - skins, mainly - can be purchased directly using an in-game currency called RP. This itself is purchasable using your own hard-earned cash, though. LoL skins change the base look of the character you're playing, with premium cosmetics adding completely new effects, voice lines, and animations. There's also a battle pass that can be bought using RP which rewards you the more you play, so may seem like the most efficient way to spend your money. So, while the MOBA is technically one of the best free PC games right now, you can see just how easily it can sway you into parting with your money. This guide will give you the information needed to find out exactly how much you've spent in League of Legends.
MORE FROM PCGAMESN:
How much have I spent on League of Legends?
,
League of Legends patch 13.6
,
League of Legends tier list
---
PCGamesN Tuesday, March 28, 2023 10:01 AM
With Lords of the Fallen (yes, they dropped the 'The' for the reboot) releasing later this year, one of the first Souls-like games not developed by FromSoftware is coming for Dark Souls' legacy, and we had a chance to watch a preview and chat with Hexworks creative director Cezar Virtosu at GDC 2023 in San Francisco. There's a lot going on with Lords of the Fallen, and one of the biggest changes in the RPG game genre is coming to bonfires.
The best Soulslike games on PC
,
The best RPG games
,
The best fantasy games for PC
---
PCGamesN Tuesday, March 28, 2023 10:43 AM
Figuring out which of the many Valorant characters to play as requires some thought, although the majority feel balanced and distinct. You need to buy most of the abilities much like you would weapons between rounds, so there's a lot to consider before picking who you want to play as.
Riot's popular FPS game has a diverse roster of agents, with more added regularly and all with unique abilities. In fact, the line-up is part of what keeps Valorant up there with the best PC games in its genre. There are 21 Valorant characters in the multiplayer game at the time of writing, since the most recent - Gekko - was announced on March 3, 2023. We've put together a guide explaining what each agent's ability set looks like, so you can make an informed choice as to who you're going to pick next. If you want to know what we know, then we suggest you read on.
MORE FROM PCGAMESN:
Valorant Night Market dates
,
Valorant ranks order, distribution, and ranking system explained
,
Valorant crosshair codes
---
Rock Paper Shotgun Latest Articles Feed Tuesday, March 28, 2023 5:50 PM
Released earlier today, The Last Of Us: Part 1's long-awaited PC port is being torn apart in Steam reviews. It currently sits at a "Mostly Negative" rating after nearly 3000 reviews, with players reporting regular crashes and plentiful performance issues.
---
Rock Paper Shotgun Latest Articles Feed Tuesday, March 28, 2023 5:29 PM
---
Rock Paper Shotgun Latest Articles Feed Tuesday, March 28, 2023 5:09 PM
Balsa Model Flight Simulator launched into Steam Early Access last year, to positive reviews and few sales. It is, like its developer's previous game Kerbal Space Program, about building a machine designed to fly, crashing it back to earth, then constructing something better.
Now its developer has announced they're doing something similar with the game itself. Balsa Model Flight Sim will relaunch later this year with a new name, Kitbash Model Club, a more ambitious physics construction sandbox, and a plan to release as a complete game rather than into early access. Existing owners of Balsa Model Flight Simulator will get Kitbash Model Club for free.
---
Rock Paper Shotgun Latest Articles Feed Tuesday, March 28, 2023 4:38 PM
Company Of Heroes 3 had rough beach landing, garnering mostly positive reviews from critics (like us) and mixed-to-negative reviews from players on Steam. Today's release of its first major update, titled Operation Sapphire Jackal, may help address that disparity given that it promises to fix "hundreds" of bugs in the base game. On the other hand, it also adds cosmetics - both those that can be unlocked for free and via spending real money.
---
Rock Paper Shotgun Latest Articles Feed Tuesday, March 28, 2023 4:19 PM
Whoa, these Amazon Spring Sale deals keep rolling in. This one is a cracker though - you can now pick up a 28-inch 4K monitor for just £181, a great choice for anyone that plays slower-paced PC or console games, or wants a high-quality 4K monitor for content creation and consumption. This Lenovo IPS monitor normally costs £260, so to get it for nearly £80 less is quite a scoop.
---
Rock Paper Shotgun Latest Articles Feed Tuesday, March 28, 2023 4:00 PM
It's happening again! One of my favourite small form factor PC cases, the phenomenal Cooler Master NR200P, is down to a crazy-low price at Ebay thanks to that now-familiar CATCH20 code.
---
Rock Paper Shotgun Latest Articles Feed Tuesday, March 28, 2023 3:30 PM
The Lenovo Legion 5 is a laptop that I've recommended here at RPS on several occasions, as it gets excellent reviews online yet still provides much better specs and build quality than you'd expect for the money.
Today though, the Legion 5 is the best deal I've ever seen on an RTX gaming laptop, with this spec including a Ryzen 5 5600H and RTX 3060 Laptop graphics card for just £730.98 when you use code CATCH20 at CCL's web store on Ebay. That's an exceptional price for a brand new laptop that's still selling for £1100 at Amazon - Spring Sale or no.
---
Rock Paper Shotgun Latest Articles Feed Tuesday, March 28, 2023 12:23 PM
Come one, come all to our very first RPS Game Club liveblog session about this month's chosen pick, Hi-Fi Rush. We'll be piling into a liveblog on Thursday March 30th at 4pm BST (that's 9am PDT / 11am EDT), so please do come and join us to talk about what you loved most about Tango Gameworks' infectious rhythm action brawler.
---
Rock Paper Shotgun Latest Articles Feed Tuesday, March 28, 2023 12:08 PM
One last Amazon Spring Sale highlight from me today, readers, and I'm happy to say it's a very personal recommendation. I've been using the HyperX Cloud Alpha Wireless almost every day since putting them on our best gaming headsets list – that was in June last year, and today, it's a solid £70 off in the UK.
---
Rock Paper Shotgun Latest Articles Feed Tuesday, March 28, 2023 12:01 PM
After weeks of teases and rumours, Counter-Strike 2 invaded the internet to confirm that, yes, it was a real thing and not a figment of the community's shared imagination. It's fully launching this summer, and Valve have been holding a limited access test since the pseudo-sequel's announcement. They've been inviting select players based on factors that are important to the dev team, such as trust factor, Steam account standing, and recent playtime on Valve servers. But last night, Valve shook their finger like a stern parent, informing fans that playing more Counter-Strike: Global Offensive wouldn't get them into the CS2 test any faster.
---
Rock Paper Shotgun Latest Articles Feed Tuesday, March 28, 2023 11:33 AM
From now until May 8th, Square Enix are giving away Final Fantasy 14's Stormblood expansion for free to all new and existing owners of the MMORPG's Standard Edition. The offer ends at 7am PDT/ 3pm BST, so you still have over a month to grab and keep the second expansion on Steam, the PlayStation store, or any other storefront that's participating in the promotion. Squeenix have an FAQ page for more information, too.
---
Rock Paper Shotgun Latest Articles Feed Tuesday, March 28, 2023 11:08 AM
The Scottish author Robert Louis Stevenson claimed that "the mark of a good action is that it appears inevitable in retrospect." Had he not died in 1894, he might've said the same thing about the Logitech G502 Hero showing up in Amazon sales events, although maybe it wouldn't have sounded as profound.
That's right, the G502 Hero – beloved by RPS readers, a longtime resident in our best gaming mouse list, and precursor to an inferior new model – is once again going cheap. A predictable development, albeit an entirely welcome one. This time it's in the Amazon Spring Sale, with a better-than-half-price discount bringing it down to £35.
---
Rock Paper Shotgun Latest Articles Feed Tuesday, March 28, 2023 11:00 AM
I was trying to explain the vibe of Crime Boss: Rockay City - a new Payday-like whose main USP is it's full of aging 90s-era-ish stars whose unifying trait is that they should not have been hired to do voice work for this game - to Graham as I was playing over the weekend. "You know how police procedurals all have at least one episode that's about gamers, so they have to make up a game for it? This feels like that. It's like a fake game made up by a Hollywood television producer."
A few hours later, after numerous short cutscenes in which Michael Rooker has to shout nonsensical American Football metaphors every so often, to justify the fact that his character is called Touchdown, and Michael Madsen growls about "candy" in a hard-living 65-year-old's voice coming out of an uncanny-vallyy 35-year-old's face, I text him an update: "It's also like that tweet that goes 'Bames Nond's having a stronk, call a bondulance'."
---
Rock Paper Shotgun Latest Articles Feed Tuesday, March 28, 2023 10:15 AM
Tax Heaven 3000 changed its release date a couple of times, moving from a March 31st date that was suspiciously close to April Fools' Day, to April 4th after its removal from Steam, to yesterday, March 27th. For the uninitiated, Tax Heaven 3000 is the anime dating sim that claims to do your taxes and asks you for identifying info such as your email and Social Security Number. It's likely a joke app, partly because of its waifu Iris (like, the IRS) and partly because it's from MSCHF, the art collective behind Lil Nas X's Satan Shoes and other viral drops.
---
Twinfinite Tuesday, March 28, 2023 12:03 PM
Help the cute Korok already!
---
Twinfinite Tuesday, March 28, 2023 10:58 AM
A shiny new OLED Switch!
---
Twinfinite Tuesday, March 28, 2023 10:32 AM
Legend of Zelda is looking legendary.
---
Siliconera Tuesday, March 28, 2023 5:00 PM
Square Enix announced the release of Final Fantasy VII Anniversary Art Museum Digital Card Plus, a physical and digital trading card collection with characters, scenes, and artwork of FFVII. The collection is made out of 207 cards. Each pack contains 6 cards and one collectible NFT card. Each pack costs 440 JPY (roughly $3 USD), and the release date for the collection is stated as late March 2023. A box of 20 physical card packs is available for pre-order from the North American and European Square Enix online stores, from roughly $79.80USD/79.99Euro.
The 207 cards in the FFVII Anniversary Art Museum Digital Card Plus collection are divided between 102 normal cards, with another 102 being premium foil versions of the same cards. 3 cards from each normal and premium cards have also been described as "another normal" cards. In addition, the collection includes 3 secret cards. Each FFVII card pack includes an exchange ticket for an NFT.
You can take a look at some of the cards included in the collection in the gallery below.
[gallery columns="6" ids="957394,957395,957396,957397,957398,957399,957400,957401,957402,957403,957404,957405" link="file"]
Current Square Enix president, Yosuke Matsuda, was one of the people responsible for the current company's push of NFT and blockchain-related projects. However, it was recently announced that he will be replaced in June 2023.
The Final Fantasy VII Anniversary Art Museum Digital Card Plus collection is coming out in late March 2023. Each pack costs 440 JPY (~$3 USD,) and it includes 6 physical cards and a collectible NFT card.
The post Square Enix Announces FFVII Digital Card Collection with NFTs appeared first on Siliconera.
---
Siliconera Tuesday, March 28, 2023 4:00 PM
A Nendoroid based on the Human from Undertale is now available to pre-order on the Good Smile Company official site. The figure had previously appeared at the WonHobby 36 event along with another one based on Toriel. The Human Nendoroid will cost ¥6,100 from the Japanese site or $42.99 from the US online store. It's scheduled to release in August 2023 in Japan. It will appear in the US in Q4 2023.
This Nendoroid will come with an expressionless face as the only face plate available. However, it will feature a SOUL item, a hand to connect with the future Toriel Nendoroid, and a Flowey miniature figurine. Regarding the latter, in the images you can see that it will be available with two face variants.
Check out a preview of what Undertale's Human Nendoroid and its accessories will look like below.
[gallery columns="4" ids="957355,957354,957353,957352,957356" link="file"]
With this reveal, there are now four Nendoroid figures available based on Undertale, counting the previously released Sans, Papyrus and Undyne ones. Likewise, Good Smile Company recently revealed a new Nendoroid based on Ralsei from Deltarune, another Toby Fox game.
Undertale's Human Nendoroid will start shipping in Japan in August 2023. It will ship in the US in Q4 2023. Pre-orders will be open until May 11, 2023. As for the Toriel figure, it has not yet been specified when it will be released. Undertale is currently available on Nintendo Switch, PS4, Xbox One, and PC.
The post Undertale Human Nendoroid Includes Flowey as an Accessory appeared first on Siliconera.
---
Siliconera Tuesday, March 28, 2023 3:00 PM
Record of Agarest War is a game that wants to be many things at once. It is, first and foremost, a turn-based strategy game with RPG features. It also includes visual novel-style narration with light dating sim elements. While it is no Persona on that front, romancing and choosing a partner for your protagonist is an integral part of the game. These elements tie into the titular generations, as the story is told through five different generations of the lineage of the initial hero, Leonhardt Raglan.
Immediately after pressing "New Game," you are offered the option to enable any of the multiple DLC packs that released for the PS3 and Xbox 360 versions of Record of Agarest War. These DLCs range from very powerful weapons and skills to extra gold and resources. Activating any of them will make the game a breeze, as you will immediately get a ridiculous amount of resources from the beginning. I imagine these would be better suited for a second or third run of the game, when trying to see new generations of heroes and other endings.
After picking between Easy, Normal, and Hard difficulty, the game starts by delivering a considerable amount of exposition in a simplistic looking intro cutscene, explaining the Era of Myth and the war that led to the creation of Agarest. This immediately leads to the very abrupt and unceremonious introduction of Leonhardt, a minor aristocrat and member of the military from the country of Grimadas who is the first protagonist of the game. The odd pacing and cheap feel of this intro is representative of the rest of the game. Shortly after getting acquainted with our first hero, Leonhardt opposes the war against the high-elves that his country is waging by trying to save a high-elf child named Ellis.
Leonhardt is then mortally wounded, and in an attempt to survive he makes a pact with the mysterious Dyshana to become a Sprit Vessel. The pact gives him great power and allows him to fight back against the Grimadas soldiers, but also makes him indebted to Dyshana. Because of his nature as a mortal and his comparatively short life span, his Spirit Vessel pact passes on to his progeny, which ties into the main mechanic of the game: the Soul Breeding system. As the name suggests, it is... awkward, but never as awkward as the Conception games. The player can, and must, romance a character in each of the five different generations of the game. Each one has, generally speaking, three different romanceable options.
Depending on which wife you choose for your current protagonist, the main character for the next generation will be somewhat different. The generation mechanics of Record of Agarest War are never as interesting as Phantasy Star III. While the later game can change parts of the adventure for the next offspring depending on the parents, Agarest takes a simpler approach, changing only the appearance and combat properties of the child. Otherwise, these offspring always have an identical name and personality. The game counts with five generations, and each one can last anywhere between 10 to 20 hours depending on how many side content you play.
Dialogue and exposition are presented in a visual novel style, with static background art and anime-style character portraits. The art style is serviceable. The game uses desaturated colors for the character sprites during combat and exploration, which can look a bit drab. Character designs, however, are very on the nose. If the oddly named Soul Breeding system and every offspring always being male wasn't enough of a giveaway, the choice of designing female characters that look like minors (but are actually hundred-year-old elves) wearing ridiculous revealing outfits feels really gross, and it reflects directly into other parts of the game. While the story is a fairly serious war drama, the amount of sexual fanservice is incredibly jarring.
The other main selling point for Agarest is its combat system, and it is an interesting one, albeit terribly bloated. Encounters are divided between Move Phase and Action Phase. Move Phase is rather self-explanatory. Turn order during Move Phase is determined by a unit's agility stat, and to move you need to expend AP. However, turn order in the Action Phase is determined by agility and the remaining AP of that unit, so by conserving AP you can make slow and hard-hitting units act before the enemy.
Something I quickly noticed about combat is that it has some noticeable quirks. For example, controls for the D-pad when navigating through tiles are inverted, and to attack you first select a target and then the skills to use. It doesn't take much to get used to, but it surprised me how persistent elements like these are in Agarest.
Because of the strategy elements of combat, character positioning is very important. Each character has a unique field that allows other characters lining up with it to launch their attacks in tandem, no matter how far they are from the enemy. Arts are combinations of particular Skills, and they are really powerful and pretty cool looking. Each Art has a really flashy and long animation, but these can be skipped with the press of a button. Additionally, Record of Agarest War counts with a plethora of other smaller systems like Extra Skills, definitive attacks that characters can use under very particular conditions, the skill allocation system, crafting and upgrading weapons, etc. It can be a lot to learn and manage.
Outside of combat, the game progresses through a world map similar to Fire Emblem Awakening. In between each event lie several combat encounters. Fights are very short compared to the length of a regular tactical RPG encounter, so advancing in the world map is fast and breezy. The other main form of exploration comes from Dungeons. These are regular fare for any typical JRPG, with random combat encounters while exploring. However, dungeons can be very tedious, as the exits to each screen might not be apparent immediately, and encounter rate is quite high.
A curious thing I noticed when I started playing is that the default audio balance is all over the place. Fortunately, by pressing the R button at any time during play, I could access the settings menu and change audio to my liking. Voices are only available in Japanese. They are fine, but the recording quality is very uneven and of a low quality. I would suggest lowering everything a bit except for the voices, and making those louder, as by default they are very quiet. The soundtrack is serviceable as well, with no standout tracks.
Record of Agarest War is a generic take on a generational RPG. The experience feels dated even for 2007. While combat can be fun, the game is a slow burn, and it is difficult to ignore its more questionable content. Considering the price mark for a game that is sixteen years old, and the overwhelming length of the game, I would only recommend it to someone interested in a crunchy, slow combat system, looking for quantity over quality. Considering that the game received a prequel and two sequels, it surely has enough public.
Record of Agarest War is readily available for the Nintendo Switch and Windows PC.
The post Review: Record of Agarest War Breeds Indifference appeared first on Siliconera.
---
Siliconera Tuesday, March 28, 2023 2:30 PM
Good Smile Company announced it will be selling the Sega S-Fire Re:Zero Emilia and Ram figures. Both are a part of a line that involves characters from the series carrying versions of themselves as children. Both are apparently heading to Japan in October 2023. They'll then show up in North America in Q4 2023. Each one will be ¥22,000/$154.99.
Both Emilia and Ram are 1/7th scale figures. Emilia is slightly taller, as she's about 240mm, which is about 9 and a half inches. Ram stands at 230mm, and that makes her about nine inches tall. Each one features outfits inspired by their adult selves in the series for the older versions of the character, while the child versions of Emilia and Ram wear outfits they'd worn as kids in Re:Zero.
Here's a closer look at the Emilias.
[gallery size="full" ids="957367,957368,957369" link="file"]
And this is how the two versions of Ram look.
[gallery size="full" ids="957370,957371,957372" link="file"]
These are the second and third Re:Zero figures in this series, as Rem appeared ahead of Emilia and Ram. She'll also appear in stores ahead of both. She's expected to show up in Japan in September 2023 and North America in November 2023.
As a reminder, another Re:Zero game is in the works. Re:Zero Witch's Re:surrection is in development and will appear on mobile devices in Japan. In case you missed it, here's the first trailer for it.
https://www.youtube.com/watch?v=qUItXaoCwkc&ab_channel=KADOKAWAanime
The Re:Zero Emilia and Ram figures will come to Japan in October 2023 and the US in Q4 2023. Pre-orders are open until May 18, 2023.
The post Re:Zero Emilia and Ram Figures Also Hold Themselves as Children appeared first on Siliconera.
---
Siliconera Tuesday, March 28, 2023 2:00 PM
Ship to Shore PhonoCo announced that they will be releasing the soundtrack for the game Suikoden on a blue marble vinyl record. It is available to pre-order from the official site now. This marks the first time the Konami JRPG's soundtrack appeared on vinyl. The album itself will be titled Into a World of Illusion.
A short video featuring the album's cover art and a sample of the music from the soundtrack can be found in the announcement tweet below.
https://twitter.com/STSPhonoCo/status/1640428480923054080
Suikoden is a Japanese RPG franchise developed by Konami that launched in 1995. Running for five main series games between 1995 and 2006, it features a story centered around the concept of the 108 Stars of Destiny, an idea that originally appeared in the Chinese novel The Water Margin. Each star in-game is represented by a character you can recruit.
In 2023, the first two games in the Suikoden series will make their way to modern consoles in a collection titled Suikoden I&II HD collection: Gate Ruin and Duncan Unification War. The compilation will be released for the PlayStation 4, Nintendo Switch, Xbox One, and PC via Steam.
The soundtrack to Suikoden can be pre-ordered on Ship to Shore PhonoCo.'s website immediately.
The post The Original Suikoden's Soundtrack Getting a Vinyl Release appeared first on Siliconera.
---
Siliconera Tuesday, March 28, 2023 1:00 PM
A new trailer appeared for the upcoming Slayer class for Phantasy Star Online 2: New Genesis. It which will appear in-game on April 12, 2023. The Slayer wields the new gunblade weapon type and boasts a speedy fighting style with continuous attacks. Those looking for a headstart on the new class can take part in the ongoing preparation campaign, which ends on April 5, 2023.
The Slayer class makes use of a blend of melee slashes and close-ranged shots, with some skills gaining either a bonus to crit rate or a bonus on landing a critical hit. Their photon arts can also be modified with directional inputs. You can get a look at the class in the trailer below, or in the official news stream (timestamped 7:20).
[embed]https://youtu.be/YviJU8frSPw[/embed]
The "Get ready for Slayer" preparation campaign consists of limited time tasks available until April 5, 2023. Tickets earned during this period can be redeemed for weapons and weapon camos (skins) in the exchange shop that will be available between April 5, 2023 and June 7, 2023.
Sega added a steady stream of content updates to Phantasy Star Online 2: New Genesis since its launch in 2021. A recent collaboration allowed players to earn cosmetics based on Nijisanji Vtubers. Previous collaborations include Hololive Vtubers and characters from the Overlord anime.
The Slayer class for Phantasy Star Online 2: New Genesis will launch on April 12, 2023. The game itself is immediately available on PS4 and 5, Xbox One and Series X, and Windows PC. A Switch version is available in Japan only.
The post See the Phantasy Star Online 2 New Genesis Slayer Class appeared first on Siliconera.
---
Siliconera Tuesday, March 28, 2023 12:00 PM
As with the Final Fantasy XIV Fan Festival 2023 in Las Vegas, there will be a general ticket sales period for the one in London. It will begin on March 29, 2023. Sales will start at 8am GMT/9am BST/10am CET.
Initially, tickets for the event were handled in the same way as the one in the US. Players had a chance to enter a lottery for a chance to buy some. However, Square Enix didn't promise that there would be a Final Fantasy XIV Fan Festival 2023 London general sales period. This confirms everyone will get a chance at them.
Square Enix also reminded people about what the tickets entail. They will be £159.99 on Eventbrite. People can buy up to two. The ticket will allow someone to attend both days of the event and get a goody bag. The company didn't note what items will appear in either the US or UK event's goody bag. There are no refunds if you buy a ticket, but then can not attend the event.
Final Fantasy XIV is available for the PS4, PS5, and PC, and the London Fan Festival will be held October 21-22, 2023. It will be held at ExCeL London. The US Fan Festival 2023 will be held July 28-29, 2023 in Las Vegas, Nevada.
The post Final Fantasy XIV Fan Festival 2023 London General Ticket Sales Announced appeared first on Siliconera.
---
Siliconera Tuesday, March 28, 2023 11:30 AM
Square Enix announced that there will be a second episode of the FFXIV housing "show" Mister Foxclon's Neighborhood. It's the latest event during which Global Community Producer Toshio "Foxclon" Murouchi will tour players' houses. It's an opportunity for players to show off to the world how creative they are with their interior design.
The episode will air on YouTube and Twitch on April 28, 2023 at roughly 4am PT/7am ET/1pm CET. However, this time is subject to change. The broadcast will be entirely in Japanese.
Square Enix is now taking entries to appear as of March 28, 2023. Players have until April 5, 2023 to submit their homes for consideration. Entries must be submitted via Twitter with the hashtag #FoxclonHousing and include the estate name, estate owner, location and screenshots of the housing that you would like to see Foxclon visit. Much like the previous episode, there is no specific theme for this FFXIV housing showcase.
The Final Fantasy XIV team hosted the first episode of Mister Foxclon's Neighborhood earlier in March 2023. It involved three and a half hours of house tours led by Murouchi.
Final Fantasy XIV is available for PC, PS4 and PS5. The next episode of Mister Foxclon's Neighborhood will stream live on the FFXIV YouTube and Twitch channels on April 28, 2023.
The post Next Mister Foxclon's Neighborhood Looks at FFXIV Housing in April appeared first on Siliconera.
---
Siliconera Tuesday, March 28, 2023 11:00 AM
Jun Kazama was one of the first characters confirmed for Tekken 8. Now, we get to see what she can do. Bandai Namco's latest trailer for the game focuses on her.
Jun Kazama was a playable character in Tekken 2. However, in entries after that she only tended to appear as part of the story, be referred to, or show up in flashbacks. However, she was playable in Tekken Tag Tournament games and Tekken Revolution.
Here's the full Jun Kazama Tekken 8 trailer. It begins with her in a forest. She wonders if the fighting will end. The announcement also refers to her as the "Light of Hope" and brings up how she uses the Kazama Style. We get to see her fight her son, Jin Kazama, first. After that, Kazuya Mishima appears.
https://www.youtube.com/watch?v=itIQlYOqzq8&ab_channel=BANDAINAMCOEurope
In case you missed one, here are all of the Tekken 8 character trailers that appeared before this one.
Tekken 8 is still in development for the PlayStation 5, Xbox Series X, and PC via Steam, though Bandai Namco has yet to announce a release date for it. There will be a closed alpha test for Tekken 8 at Evo Japan 2023 between March 31, 2023 and April 2, 2023.
The post See Jun Kazama in Action in Tekken 8 appeared first on Siliconera.
---
Siliconera Tuesday, March 28, 2023 10:30 AM
HoYoVerse offered an update on the Genshin Impact wireless controller support for people playing on PCs and iOS devices. It essentially went over the controllers that do and don't work with the game on those platforms. It also went over how to handle Genshin Impact key binding again. More importantly, the update ended with the company noting it is working on DualSense Edge support for PCs. (As people might imagine, the PS5 version already works with that controller.)
There's no release window for when people might get to use a DualSense Edge when playing the game on a PC. The announcement noted compatibility "is not complete." It did note that it eventually will be ready for general use.
HoYoVerse also offered an updated list of wireless controllers that will work with the PC and iOS versions of Genshin Impact. If someone is using an iPhone or iPad, they could use a PS4 DualShock 4, Xbox Elite Wireless Controller Series 2, or Xbox Wireless Controller. All three of those controllers will work on a PC as well. In addition, the PC version of the game is compatible with a standard PS5 DualSense. Once you're using one, you can change the key bindings to alter controls by going to the Keys section in Settings.
Genshin Impact is available for the PS4, PS5, PC, and mobile devices, and DualSense Edge support is in the works for the PC version.
The post Genshin Impact Wireless Controller Update Mentions DualSense Edge, Key Binding appeared first on Siliconera.
---
Siliconera Tuesday, March 28, 2023 10:12 AM
The Nintendo The Legend of Zelda: Tears of the Kingdom gameplay presentation ended with the reveal of a new OLED Switch model. As expected, it features iconography and color schemes based on the game. It will launch on April 28, 2023, a few week's before the game's May 12, 2023 debut. A purchase will also only include the new themed Switch and not a copy of the game. There will also be a Pro Controller and themed case available on May 12, 2023.
Nintendo noted that the system will cost $359.99, but didn't note when the pre-orders for the system will begin. However, it did show off the system, its Joy-Cons, and the dock. The dock features the Triforce in gold against a white background. The two Joy-Cons are each gold, though with different designs seen throughout Tears of the Kingdom on them.
[gallery link="file" columns="1" size="full" ids="957331"]
Here's how the The Legend of Zelda: Tears of the Kingdom Pro Controller and Switch case will look. The controller will be $74.99, and the case $24.99.
[gallery columns="1" size="full" ids="957338" link="file"]
As a reminder, another special edition Switch OLED model based on a game recently appeared. One appeared alongside Splatoon 3. It featured a dock with a paint splatter on it and Joy-Cons that featured the same signature paint colors as that entry.
The Legend of Zelda: Tears of the Kingdom will come to the Nintendo Switch on May 12, 2023 and will cost $69.99. However, this The Legend of Zelda: Tears of the Kingdom OLED Switch will arrive on April 28, 2023.
The post Legend of Zelda: Tears of the Kingdom OLED Switch Revealed appeared first on Siliconera.
---
Siliconera Tuesday, March 28, 2023 10:01 AM
Nintendo kicked off the week of March 27, 2023 by promising The Legend of Zelda Series Producer Eiji Aonuma would usher in new Tears of the Kingdom gameplay footage. Now that presentation is available online. While short, at about 10 minutes total, it does offer a better idea of what Link and Zelda will be dealing with in Hyrule after Breath of the Wild. It also confirmed that development is complete on the game.
Here's the video showing off the new The Legend of Zelda: Tears of the Kingdom gameplay. The game is at a playable state at this point, and Aonuma played it in the presentation. It showed the Sky Islands, as well as how the "Recall" ability can rewind actions. When rocks fall from above, Link can use this skill and his Paraglider to reach one of these floating islands in the game. It also shows Link's Ultrahand ability, for crafting things like rafts, and Ascend to reach higher areas. However, only Link appeared in this latest peek at the game.
https://www.youtube.com/watch?v=a6qna-ZCbxA&ab_channel=NintendoofAmerica
The Legend of Zelda: Tears of the Kingdom will come to the Nintendo Switch on May 12, 2023. As a reminder, it will be a $69.99, while normal first-party Switch games tend to be $59.99.
The post See the New Legend of Zelda: Tears of the Kingdom Gameplay appeared first on Siliconera.
---
PC Invasion - FeedDDD Tuesday, March 28, 2023 5:23 PM
The big day for longtime Tekken fans has finally come. Earlier today, Bandai Namco uploaded the long-awaited character trailer for Jun Kazama in Tekken 8. Initially teased during the second official Tekken 8 trailer, Jun Kazama returns here for her first canonical appearance since Tekken 2. She made her last playable appearance in Tekken Tag Tournament 2, but her reappearance here means players may get to officially learn what happened to her while she was presumed dead for so long. Unlike the other character trailers, Jun's trailer begins with a shot of a brand-new stage. This area takes place in an idyllic forest that features vibrant foliage, large shallow ponds, and beams of sunlight shining through the trees. A small bird lands on Jun's hand before flying away, cueing the usual trailer introduction with the enthusiastic announcer and electronic soundtrack. In the middle of the trailer, Jun and Kazuya stand face-to-face, with Kazuya stating that she has remained...
---
PC Invasion - FeedDDD Tuesday, March 28, 2023 3:48 PM
As the Open Beta for Diablo 4 winds down, Blizzard Entertainment has given us a brief taste of what each class offers. Whether you like the powerful attacks of the Barbarian or the Sorcerer's creative abilities, all classes in Diablo 4 may impact how hard or easy the game can be. Since all classes are available in the Open Beta, here are the best classes in Diablo 4 in a tier list. Diablo 4: Best Classes – Tier List To help break down the power level of the classes, this tier list is broken down from worst to best. However, there's no definitive answer for the best classes in Diablo 4 since everyone has their own play style and preferences. The list should give you a general outline and may help you pick a class for when the full release of Diablo 4 launches this summer. Best classes, ranked in Diablo 4 B-tier class Rouge: If you like being a little more dangerous and spontaneous, the Rouge class could be for you. This comes from running two types of build templates...
---
PC Invasion - FeedDDD Tuesday, March 28, 2023 3:42 PM
With the release of Valheim on Xbox and available on GamePass, the joyous world of the Viking afterlife is now available across multiple platforms. Xbox players and PC players can frolic in the fields of limbo, but can they do it together? Is Valheim cross-platform? Is Valheim cross-platform? Yes, Valheim absolutely is cross-platform. Not only that but it is actively encouraged. The crossplay function is turned on by default so you don't even have to go digging through menus to find it. Simply look for the shuffle sign next to a server. If the symbol is there, it means you can play with players from both PC and Xbox. Screenshot by PC Invasion Xbox Vikings have been patiently waiting in the wings since 2021 when the hit game was first released on PC. They can now get involved with the god-killing/ cute homestead building/Viking roleplay adventure that PC players have already sunk their teeth into. Fans of the game don't need to worry that the port to Xbox will slow down development ...
---
PC Invasion - FeedDDD Tuesday, March 28, 2023 3:39 PM
The biggest yearly gaming convention is making its return in just three months, but with a rocky start. Just a month ago, Ubisoft had confirmed its attendance to E3 2023. Although the video game publisher was one of the biggest companies to confirm its appearance at E3 2023, Ubisoft has now decided not to attend. Ubisoft plans its own show after departing from E3 2023 Back in 2022, E3 had announced that it would skip a year. Holding no E3 in 2022 meant that it could focus everything on a better E3 for 2023. Not only did it cancel the live show, but also the livestreamed event that it relied upon during the COVID pandemic. The convention has been known to be slowly dwindling in popularity over the years since Sony and Microsoft's departure. Now that Nintendo is also not attending, it seems as though Ubisoft has similar plans. A few weeks ago, in February, Ubisoft confirmed that it would be a part of E3 2023 "if E3 happens". Although, E3 already confirmed the dates for E3 2...
---
PC Invasion - FeedDDD Tuesday, March 28, 2023 3:36 PM
One of Capcom's biggest remakes of the Resident Evil franchise just released with smashing reviews, but no Separate Ways. This was a well-known side-story you could unlock after completing the main game in the original Resident Evil 4. Capcom left out this Ada-centered story from the newly-released remake. Luckily, there are clues leading to the possibility that Resident Evil 4 remake could receive a Separate Ways DLC. Dataminer discovers possible Separate Ways DLC in Resident Evil 4 remake While perusing the new remake's files, a dataminer revealed some interesting findings. Announced by @ResiEvilCentral on Twitter, Gosetsu on the RE Wiki Discord found some evidence of files denoting to the Separate Ways expansion. They found a folder referring to 'The Another Order,' which is what Separate Ways is known as in Japan. This expansion originally let you play as Ada Wong, showing her side of the Resident Evil 4 story. Thanks to Gosetsu from the RE Wiki Discord, th...
---
Tabletop Gaming News – TGN Tuesday, March 28, 2023 1:57 PM
Devil Pig Games, a French board game publisher, has launched a new Kickstarter campaign for their latest game, Heroes of the Pacific: Battle of Guadalcanal. The campaign has already surpassed its initial goal of 40,000 euros and has raised over 81,000 euros with 16 days left to go. Heroes of the Pacific is based on …
---
Player Assist | Game Guides & Walkthroughs Tuesday, March 28, 2023 1:09 PM
The Legend of Zelda: Breath of the Wild had released back in 2017 alongside the Nintendo Switch, and now the company is preparing for the release of the sequel later his year dubbed The Legend of Zelda: Tears of the Kingdom. Just in, we have a new gameplay demonstration for the sequel, and it features […]
---
Player Assist | Game Guides & Walkthroughs Tuesday, March 28, 2023 12:33 PM
After Mario Kart and Crash Team Racing, Disney is set to enter their own Kart-racing clone with Disney Speedstorm. Just in, we have a new trailer for the Founder's Packs which will feature special cosmetics and character unlocks. Check this out: Here's the official description: Check out Disney Speedstorm's Founder's Packs which include racer unlocks, […]
---
Player Assist | Game Guides & Walkthroughs Tuesday, March 28, 2023 12:32 PM
Jin Kazama and Kazuya Mishima may have both succumbed to devil powers, but one member of their family still remains to be the 'pure' one. Just in, we have the gameplay reveal for Jun Kazama, and we have her facing off against Jin and Kazuya. Check this out: Love is a mother's most powerful weapon. […]
---
Gaming Instincts – Next-Generation of Video Game Journalism Tuesday, March 28, 2023 3:54 PM
---
Gaming Instincts – Next-Generation of Video Game Journalism Tuesday, March 28, 2023 3:37 PM
---
Gaming Instincts – Next-Generation of Video Game Journalism Tuesday, March 28, 2023 3:01 PM
---
Gaming Instincts – Next-Generation of Video Game Journalism Tuesday, March 28, 2023 2:32 PM
---
Level Up Tuesday, March 28, 2023 11:35 AM
A new character trailer for Tekken 8 showcases the action of the returning Jun Kazama. Jin's long-lost…
---
Level Up Tuesday, March 28, 2023 10:39 AM
Nintendo showed off <a href="https://www.gameinformer.com/2023/03/28/the-legend-of-zelda-tears-of-the-kingdom-gameplay-trailer-shows-off-four-of-links-new" target="_blank" rel="noopener">10 minutes of gameplay</a> for The Legend of Zelda:…