---
GamersHeroes Monday, July 18, 2022 12:03 PM
After being revealed years ago, BlueTwelve Studio and Annapurna Interactive's Stray has hit the scene. Is the cat adventure one worth taking, or should you wait for something else?
The post Stray Review appeared first on GamersHeroes.
---
Kotaku Monday, July 18, 2022 5:00 PM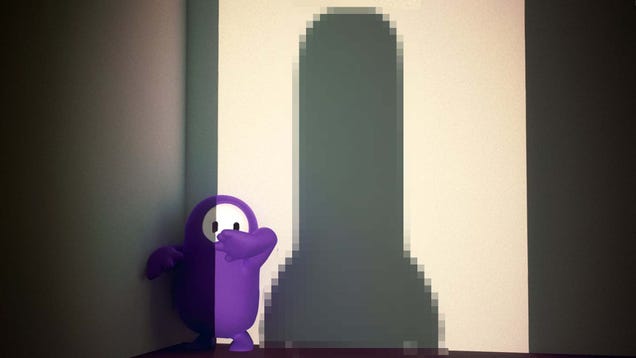 Last week saw reports of many Fall Guys players complaining about accidental purchases. Today, in response to these issues, Fall Guys developer Mediatonic sent every active player a decidedly phallic-looking in-game costume. It's also offering refunds to affected players while it works to fix its store.
---
Kotaku Monday, July 18, 2022 4:35 PM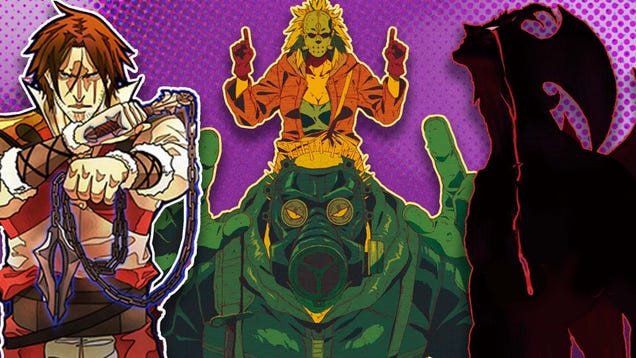 Netflix always asks you "Are you still watching?" after you dip your toes into a couple episodes of a show but it never quite nails its suggestions for which shows you should watch next. No lie, Netflix's "Surprise Me" feature pointed me in the direction of this little-known indie TV series Stranger Things. Suffice it…
---
Kotaku Monday, July 18, 2022 3:15 PM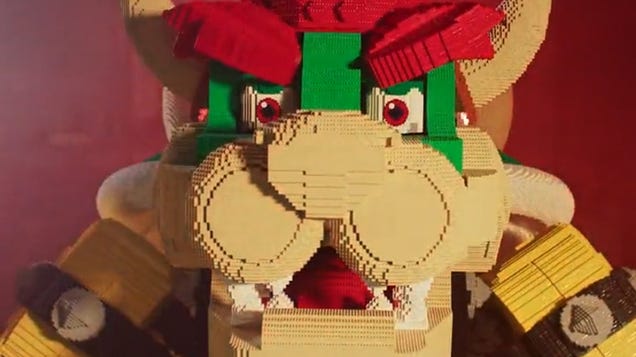 Remember earlier this month, when Nintendo and Lego revealed a massive new Bowser set? At the time we all thought that was a big Bowser. And to be fair, at a foot tall and nearly 3,000 pieces, it's still pretty large (and will set you back $270). But now we have an even bigger Bowser. This massive new Bowser…
---
Kotaku Monday, July 18, 2022 1:55 PM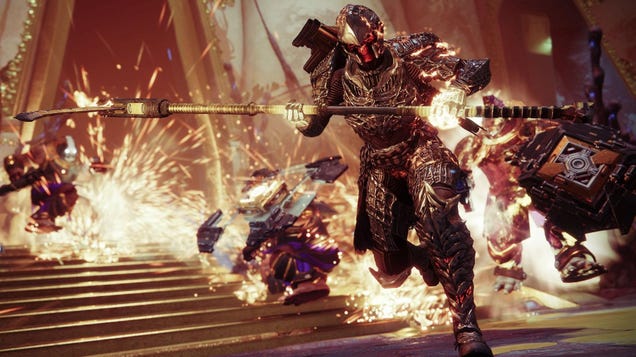 Bungie is taking a Destiny 2 troll to court. The freshly minted PlayStation studio filed a lawsuit last Friday accusing one of the loot shooter's players of serially cheating and harassing its developers. The complaint comes as toxic elements within the Destiny fanbase have led Bungie to be more tight-lipped about its…
---
Kotaku Monday, July 18, 2022 1:20 PM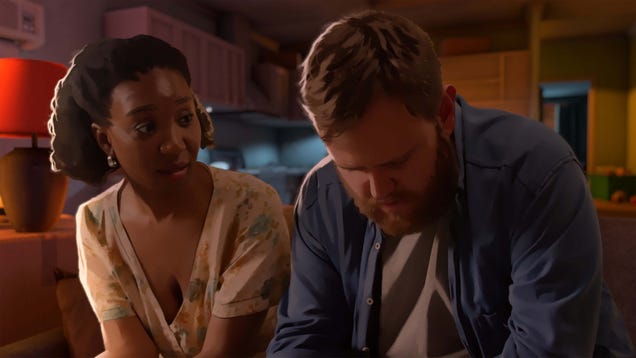 Well, that took a while. We're seven months into the year, and Game Pass is only just getting its first first-party offering of 2022: the narrative party game As Dusk Falls. But that's not the only title en route to Microsoft's games-on-demand service. Here's everything coming to Game Pass in the coming weeks:
---
Kotaku Monday, July 18, 2022 12:01 PM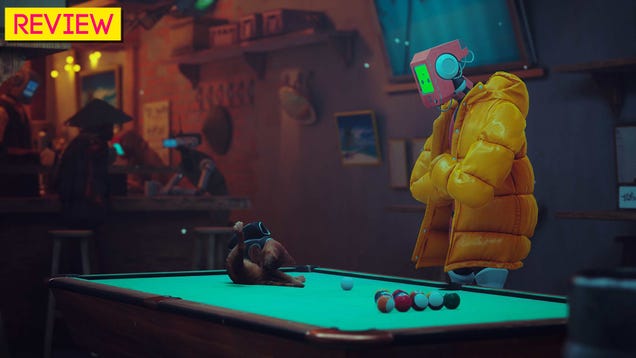 "\\csyu?zqdsctotpaplt\\kk"

---
Kotaku Monday, July 18, 2022 10:43 AM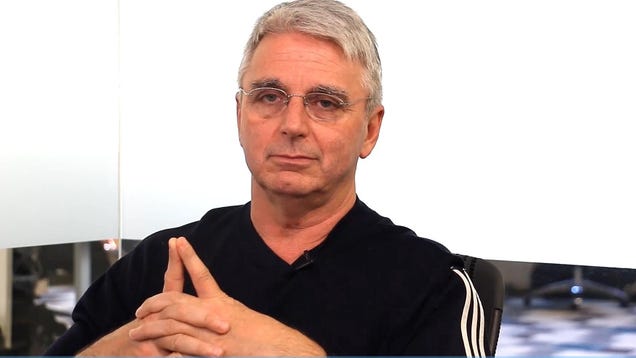 Last week Unity CEO and former head of Electronic Arts, John Riccitiello, called game developers who don't think about monetization early "fucking idiots." Now the only person feeling like an idiot seems to be him. After previously calling stories about the rogue comment "clickbait," he's now offered a more thorough,…
---
PCGamesN Monday, July 18, 2022 5:17 PM
The prisoner may be dead, but Dead Cells certainly isn't. Developer Motion Twin says it has plenty of plans in store for its Metroidvania roguelike game, even after four solid years of DLC and free updates.
"Reports of our death have been greatly exaggerated," the Dead Cells team writes in a recent update on Steam. "To clarify the situation we're giving you a little roadmap for the rest of the year. We're reasonably confident on the rease times and content, but there's no guarantees in game development, so please don't take this as gospel truth."
---
PCGamesN Monday, July 18, 2022 5:06 PM
The Lost Ark team made an appearance at Twitchcon and brought along a few items fans couldn't resist: Mokoko Seeds. Not real ones, of course. It was a batch of adorable Mokoko merch, including seed stickers and a smiling Mokoko lamp to bless your bedside table. The best part was, you didn't even have to hunt for them. The team gave the Mokoko items away to anyone who dropped by the booth and did a dance from the MMO game for them.
Best MMORPG – top MMOs you should play
,
Best Lost Ark Glaivier builds for PvP and PvE
,
Best fantasy games on PC
---
PCGamesN Monday, July 18, 2022 3:47 PM
The map for the upcoming Hot Wheels DLC for Forza Horizon 5 has been revealed, and it may be Playground Games' most fantastical map to date. The Hot Wheels expansion for the racing game, which launches July 19, takes the action to the skies above Mexico, where three floating islands are connected by countless miles of looping, swooping Hot Wheels racetrack.
Forza Horizon 5 review
,
The best racing games on PC
,
The best open-world games on PC
---
PCGamesN Monday, July 18, 2022 3:03 PM
A hacker has posted four gigabytes of internal documents that reveal personal information about Roblox creators after a successful phishing scam, Vice's Motherboard reports. Roblox said a group of cyber criminals targeted a specific employee as part of an extortion attempt against the platform, which is valued at over $68 billion and, at the end of 2021, had approximately 50 million active users daily.
The documents appear to share personal information connected to Roblox creators, such as email addresses, though Roblox did not disclose how much the perpetrators are demanding in return or how the company plans to address the issue.
Best Roblox games
,
Roblox promo codes
,
Roblox music codes
---
PCGamesN Monday, July 18, 2022 1:06 PM
The light-hearted battle royale game Fall Guys will be launching a new crossover in the near future. Toymaker Mattel and developer Mediatonic have announced that a set of Masters of the Universe figures as Fall Guys beans will be coming out soon, along with versions to play as in-game.
Fall Guys review
,
The best battle royale games
,
Play Fall Guys
---
PCGamesN Monday, July 18, 2022 12:50 PM
The GeForce RTX 4090 may be the best graphics card in the upcoming RTX 4000 series, but the company is yet to reveal just how much more powerful it is versus the current flagship Nvidia GPU, the RTX 3090. However, if new TimeSpy Extreme benchmark data fresh from the rumour mill is to be believed, it may almost double its predecessor's level of performance.
RTX 4000 - everything we know
,
GeForce Now RTX 3080 review
,
Best graphics card
---
PCGamesN Monday, July 18, 2022 12:22 PM
Our Stray review begins with an acknowledgement of the hype that's surrounded BlueTwelve Studio's modest indie cat game since its announcement in 2020. The premise is simple, yet compelling: a wayward cat becomes trapped within the walls of an underground city inhabited by robots. In order to reunite with his colony, he must journey through the city, solving rudimentary platforming puzzles and unravelling the mystery at the heart of this narrative-driven experience as he goes. A tall order for a creature that sleeps twelve hours a day.
It's immediately apparent that BlueTwelve Studio has gone to great lengths to make you feel like you're playing as a cat. In true feline fashion, you can leap onto surfaces and send objects flying, tear up all manner of upholstery, and knock over tins of paint with just a nudge of your paw. These feline idiosyncrasies are silly in a way that they should be, but they also function as mechanics in their own right. Meowing lures enemies away from key positions, and clawing at doors or hanging drapery grants you access to hidden areas. During Stray's quieter moments, you can curl up on a pile of discarded cushions for a cat nap – and will even be rewarded for it, once enough time has elapsed.
Ok, so that last one isn't technically a mechanic, but it is extremely cute.
---
PCGamesN Monday, July 18, 2022 12:06 PM
Half-Life 3 isn't happening. I mean, it might be, but this is what I have to tell myself now in order to move on. At the same time, I continue taking solace in the vibrant Half-Life fan community, which keeps turning in amazing speedruns, and discoveries about the game's AI and mechanics. And now, in honour of Valve's iconic, 1998 FPS, the Half-Life fans are planning to take to Steam to set an all-new world record, and everyone's invited.
On August 14, 2022, at exactly 3PM GMT, the Half-Life community, mobilised by YouTubers Radiation Hazard and Noclick, will log into Steam en masse, and open their copies of Half-Life. The objective is to beat the game's all-time SteamDB record for concurrently playing users, which currently stands at around 6,000. It's a very achievable goal, especially considering that in 2021, as part of an event called Breaking the Bar, the same Half-Life community managed to get 16,000 people playing Half-Life 2 all at the same time, smashing the previous record, and planting a flag for the enduring popularity of the sci-fi shooter.
---
PCGamesN Monday, July 18, 2022 12:02 PM
The Intel Arc A770 will be the best graphics card from the company when it eventually launches, but team blue has thus far kept both price and performance on its flagship GPU under strict lock and key. However, new information has come to light that may have revealed how just much Intel's top tier pixel pusher will cost.
Arc Alchemist GPUs - everything we know
,
Raptor Lake CPUs - everything we know
,
Best gaming CPU
---
PCGamesN Monday, July 18, 2022 11:32 AM
Genshin Impact and TikTok have come together to hold the Version 2.8 TikTok Video Shorts event – a content creation contest on the popular social media platform. The event is now underway and submissions will be accepted up until July 22, so there isn't too much time left to get creative.
Genshin Impact 2.8 release date
,
Genshin Impact character tier list
,
Genshin Impact leveling guide
---
PCGamesN Monday, July 18, 2022 11:25 AM
As things get more and more expensive, those who want to protect their privacy online are increasingly seeking a cheap VPN. Of course, it's reasonable to be concerned that a lower price means a lower quality service, so we've put together this list to help you find the VPN solutions that are both reliable and affordable.
Some cheap VPN services come from slightly less well-known providers or ones that have only been around for a few years, while others come from large, familiar brands who like to provide affordable alternatives for their customers.
We've picked out four cheap VPN providers for you, some free and others with an affordable price point. Each of them offers a unique service that each cater to different needs and price points, so it should be easy to find something that suits you.
Best SSD for gaming
,
How to build a gaming PC
,
Best gaming CPU
---
PCGamesN Monday, July 18, 2022 11:16 AM
GTA 6, Half Life 3, and the return of Silent Hill – those, plus Beyond Good and Evil 2, or maybe a full release of Star Citizen, comprise the Mount Rushmore of most-wanted, but seemingly vaporous, videogames. It's been nine years since GTA V first whisked us away to Los Santos' sunny climes, and despite a litany of great, online updates, what we've all really been waiting for are solid GTA 6 leaks. Well, we might have something, as a CV from a voice actor offers possible information about characters, an internal code name for Rockstar's next sandbox outing, and a very conspiracy-minded hint about the return of Vice City.
Users on GTA Forums, a highly committed Grand Theft Auto fan site that's been running since 2001, have been trawling through the CVs and resumes of Entertainment Lab, a talent agency partly operating in New York City, also home to the head offices of Rockstar Games. As of this writing, they have discovered three actors apparently attached to an upcoming Rockstar project. Nick Mills, listed on this page at bullet point number 14, is supposedly booked for a generic sounding "Rockstar voice-over project".
GTA 6 release date rumours
,
Best open world games
,
GTA 5 car cheats
---
PCGamesN Monday, July 18, 2022 11:26 AM
Despite being one of 2022's more unique titles, cat game Stray has become quite the phenomenon - but when does it launch in your region? Here's everything you need to know to get your paws on the highly anticipated title on PC, Steam Deck, and PlayStation.
---
PCGamesN Monday, July 18, 2022 10:34 AM
Want to know about the Genshin Impact 2.9 update? Now that 2.8 has been released, the clock is ticking until the next major patch is due to drop. Hoyoverse typically operates on a six-week update cycle, with minor updates halfway through each patch that refresh the Genshin Impact banners and Genshin Impact events.
Genshin Impact 2.8 release date
,
Genshin Impact character tier list
,
Genshin Impact leveling guide
---
PCGamesN Monday, July 18, 2022 12:11 PM
New versions of Corsair iCue and Elgato software are now available that include newly built in Nvidia Broadcast features, meaning if you have compatible peripherals and a GeForce RTX GPU you'll now be able to access some AI enhancements. While these technologies are primarily focussed on bolstering the quality of your streaming setup, they can also help in other applications like Discord, Zoom, and more.
Corsair HS70 headset review
,
Corsair K70 RGB Mk2 review
,
Best gaming keyboard
---
PCGamesN Monday, July 18, 2022 10:41 AM
Looking for Phantasmal Conches in the Genshin Impact Resonating Visions event? No doubt you are, as MiHoyo celebrates Summer in the anime game once again with the Genshin Impact 2.8 update. Partake in Resonating Visions event and collect every Phantasmal Conch to receive a new Genshin Impact outfit for Fischl.
All of the Phantasmal Conches you need to collect are located in the Golden Apple Archipelago, which has returned once again. In order to access the Golden Apple Archipelago, and the Resonating Visions event, you must have reached Adventure Rank 32 or above. You need to complete the quest Summertime Odyssey: I to reach the archipelago. Once there, climb mountains and cross waters to find your conches, with our handy maps below helping you find all Phantasmal Conch locations.
Genshin Impact 2.8 release date
,
Genshin Impact character tier list
,
Genshin Impact leveling guide
---
PCGamesN Monday, July 18, 2022 10:18 AM
After the best F1 22 Miami setup? With the introduction of the Miami track to F1, it's only natural that we're keen to get to grips with the setup for this brand new circuit in F1 22.
Miami has plenty of fast corners and long straights for opportune overtaking as you hurtle round the Hard Rock Stadium, complete with water-less marina in the middle. The track is kind to tyres and encourages fast exits from the corners, so what's the best F1 22 Miami setup to get you around this sunny Florida racetrack and bring you out on top?
F1 22 review
,
Best racing games
,
Simulation games
---
PCGamesN Monday, July 18, 2022 10:36 AM
Matt Leung-Harrison, the lead designer for Summoner's Rift, recently tweeted out quite a sizable list of changes coming in the League of Legends patch 12.14. It appears to focus primarily on reducing the effectiveness of healing runes and items, while also dramatically increasing the effect of drake buffs - especially pre-soul.
---
PCGamesN Monday, July 18, 2022 11:24 AM
Minecraft is already a very clever game, but it could look better, right? There's one weird way people can redesign things with ease at the moment, and that's AI. Thanks to images from Dall-E running rampant around the internet, AI is a big thing at the moment, so it was only a matter of time until someone gave Minecraft the AI treatment.
Minecraft console commands
,
Minecraft skins
,
Minecraft mods
---
PCGamesN Monday, July 18, 2022 11:03 AM
Want to know about the The Witcher 4? CD Project RED confirmed the existence of a new game in The Witcher series via a press release in March 2022. While the studio has already said that this game is not going to be literally The Witcher 4, we're going to call it that for now for lack of a better, more official term.
Your first question is likely to be 'when is The Witcher 4 coming out?' Sadly CDPR has already thought of that - part of the announcement stated "beyond this initial confirmation of a new saga in The Witcher franchise, no further details — such as a development time frame or release date — were provided." Curses.
We do have some exciting nuggets of info to quench your thirst in the meantime, however. Below you'll find everything we know about The Witcher 4.
The Witcher 4 release date
,
The Witcher 4 news
---
Rock Paper Shotgun Latest Articles Feed Monday, July 18, 2022 5:51 PM
Here's a neat deal found from HotUKDeals user Ken: CCL are offering £75 off orders over £1000 with code SAVE75, making it an excellent time to pick up more expensive items at the British retailer. Ken suggests a particularly nice combo: an MSI Ventus RTX 3080 12GB OC graphics card, a Lian Li O11 Dynamic XL PC case and a ViewSonic 27-in 1440p 165Hz monitor for £1078, down from an original price of £1218.
---
Rock Paper Shotgun Latest Articles Feed Monday, July 18, 2022 5:35 PM
Smaller capacity hard drives are getting increasingly irrelevant these days, as capacious SATA SSDs are coming down in price sharply. One such example is the Crucial BX500, a DRAM-less TLC SSD that debuted at £172 for a 2TB model. Today though, that 2TB size is available for £125.99 after a 27% discount. That's a new historic low price and the best SSD deal we've seen since Prime Day earlier this month.
---
Rock Paper Shotgun Latest Articles Feed Monday, July 18, 2022 12:40 PM
The game I've done the most virtuacycling in is named after a whole other form of transport, but it is also a great place to ride a bike. When I'm visiting Grand Theft Auto Online for funsies, just to watch mayhem unfold, I like to do it atop a BMX. Sure, everyone in Los Santos wants to murder me, but players are a little friendlier when you're pulling sikk tricks. A little.
---
Rock Paper Shotgun Latest Articles Feed Monday, July 18, 2022 12:10 PM
I've been looking forward to Stray for years, mainly for the cat-tion adventure premise but also so I could enjoy more of its marvellous presentation. The final product (as reviewed by Katharine) isn't quite as glossy as the 2016 test footage, but it's still an impeccably detailed, gorgeously lit slice of cyberpunk – and even so, the PC version can run silkier than a Maine Coon's coat.
---
Rock Paper Shotgun Latest Articles Feed Monday, July 18, 2022 12:03 PM
Communities of modders have created multiplayer servers for a leaked version of EA's upcoming online free-to-play skateboarding sim skate., a game still in the very early stages of development according to its developers. These groups, including one called Skateclub, are hosting their own servers for the leaked build.
---
Rock Paper Shotgun Latest Articles Feed Monday, July 18, 2022 12:00 PM
Cats are masters of their domain. As an owner of two tortoiseshells myself, they've unlocked routes in our house I never knew existed, using the tiny lip of our fridge as a gateway to the top of our kitchen cupboards, bed frames as launch pads to the middle bar of our sash windows (not even the actual window sill, those daft beasts), and don't even get me started on how they managed to get onto the top of our 2cm wide shower rail that one time.
Stray, BlueTwelve Studio's cat 'em up explorathon, puts you in the paws of a similarly savvy feline protagonist. The cat itself is a marvel of digital observation, fully inhabiting all of the best cat-isms I know and love. You can scratch the backs of sofas and knead and shred carpets with alternate squeezes of the trigger buttons, meow at will, lap from dripping water bowls, topple piles of carefully stacked books and push paint cans off the edge of ledges - and, if you leave them idle long enough, they'll stretch and catch flies too tiny to be caught by the human eye. You can also play a mean game of billiards, much to the annoyance of the local robots. I wouldn't go as far as saying it loosened my jaw quite as much as when I first set eyes on Trico from The Last Guardian, all told, but I reckon if BlueTwelve had the same kind of budget and scale as GenDesign and Sony's Japan Studio did back then, then Stray's cat would be every bit the equal of that famous cat-bird-chimera.
---
Rock Paper Shotgun Latest Articles Feed Monday, July 18, 2022 11:41 AM
After some unforeseen technical hitches, I'm pleased to say that, finally, the next free key giveaway for RPS premium supporters is now live. Yes, right now, so go on. Hop to it.
---
Rock Paper Shotgun Latest Articles Feed Monday, July 18, 2022 11:16 AM
Amazon's open-world fantasy MMO New World is rocking out this summer with its own version of Glastonbury, dubbed the Summer Medleyfaire. You can already grab your instrument on the game's Public Test Realm but everyone will have the chance to take part later this month. It's a hefty one, but you can watch the summer update video below to find out more.
---
Rock Paper Shotgun Latest Articles Feed Monday, July 18, 2022 11:15 AM
NZXT, having previously expanded from PC cases and coolers into motherboards, microphones, mice, and keyboards, have now launched a pair of 1440p gaming monitors as well. Far from being just another PC hardware thing to check off, they look like they might be alright?
Both hit the 2560x1440 resolution with a 165Hz refresh rate, with the Canvas 27QHD being a flat 27in screen and the Canvas 32QHD Curved being 32in and… well, curved. They support AMD FreeSync Premium, meaning they should work with Nvidia G-Sync as well, and come with anti-glare coatings to see off reflections.
---
Rock Paper Shotgun Latest Articles Feed Monday, July 18, 2022 10:19 AM
Dataminers mucking about with the alpha build of World Of Warcraft's next expansion, Dragonflight, have happened across some indicators that the option to choose your character's pronouns could feature in the game. It looks as though character body types will lose their gendered terminology too. Watch the cinematic trailer for Dragonflight below.
---
Twinfinite Monday, July 18, 2022 5:25 PM
A Wordle a day keeps the... word doctor away?
---
Twinfinite Monday, July 18, 2022 3:49 PM
Sony Interactive Entertainment's family has gotten a little bit bigger.
---
Twinfinite Monday, July 18, 2022 2:22 PM
Here is a helpful Word Finder tool.
---
Twinfinite Monday, July 18, 2022 2:19 PM
Spoilers: lots of death incoming.
---
Twinfinite Monday, July 18, 2022 1:55 PM
FIFA 23 has two new cover athletes.
---
Twinfinite Monday, July 18, 2022 1:53 PM
How well do you know The Big Bang Theory's resident ladies' man, Howard Wolowitz?
---
Twinfinite Monday, July 18, 2022 1:33 PM
It's a tricky quest.
---
Twinfinite Monday, July 18, 2022 1:30 PM
Playwing announced the release of the PS5 and PS4 ports of its free-to-play multiplayer dragon game Century: Age of Ashes has been delayed.
---
Twinfinite Monday, July 18, 2022 1:00 PM
Dead Cells studio Motion Twin revealed a new roadmap of content coming to the rogue-lite game throughout the rest of 2022 and 2023.
---
Twinfinite Monday, July 18, 2022 12:17 PM
Microsoft announced the latest batch of games that will be coming to Xbox Game Pass across PC, consoles, and the cloud throughout the rest of July.
---
Twinfinite Monday, July 18, 2022 12:00 PM
Stray is a dystopian puzzle-platformer experienced from the unique perspective of a cute cat.
---
Twinfinite Monday, July 18, 2022 11:18 AM
We're here to break down how to watch Hajime no Ippo in order so you can enjoy the series with minimal hassle.
---
Twinfinite Monday, July 18, 2022 10:58 AM
Paradox released a new video of its World War II strategy game Hearts Of Iron IV, focusing on the upcoming free update titled "Avalanche."
---
Twinfinite Monday, July 18, 2022 10:40 AM
Waku Waku punch incoming.
---
Twinfinite Monday, July 18, 2022 10:05 AM
This Shotgun is Prime!
---
Siliconera Monday, July 18, 2022 4:00 PM
Cover has started selling Hololive Error the Game: Complete Edition online. The paid game tells a new horror story different from the free game that appeared in January 2022. People can visit the Hololive Production Official Shop to purchase the game digitally or physically.
The physical Special Set is available for 8,000 yen or $54. In addition to a physical game copy, the set will contain an art and design collection book, a group photo acrylic panel, and four selfie photo postcards.
The Special Set is only available for a limited time. Cover will close orders for it on August 22, 2022, at 18:00 JST (5 AM ET). It will produce sets based on the number of orders received and ship them between mid-November and December 2022.
Players who only want to access the new Hololive Error game can purchase the standalone digital game for 1,000 yen or $7. The standalone game will still be purchasable after the Special Set order period has closed. However, Cover noted that it may cease sales of the game without prior notice.
Hololive Error is a horror story project featuring Hololive VTubers as the key characters. The first chapters—including the free game—formed the "Present & Future" arc of the story. In late April 2022, Cover moved the story to the Train Arc. The most recent chapters since June 2022 constitute the new Truth Arc.
Hololive Error the Game: Complete Edition is available for Windows PCs with Japanese and English language subtitles.
The post Hololive Error the Game: Complete Edition Is Available for Purchase appeared first on Siliconera.
---
Siliconera Monday, July 18, 2022 1:00 PM
Tamashii Nations will expand its line of premium action figures with a new Imagination Works release. After two Dragon Ball figures, Bandai is tapping the One Piece vein. That vein will yield Imagination Works Luffy, the 3rd figure in the line and first from One Piece. Revealed back in January, the finalized figure will go on sale in August 2022.
Like the Goku and Vegeta figures in the line, Imagination Works Luffy is built to 1/9 scale. That makes him a bit larger than the more common 1/12 scale. That said, a bigger scale leaves more room for detail and suits flourishes like cloth accessories. After all, flourishes are on-brand for Imagination Works. Tamashii Nations describes the brand identity as "a new pinnacle" of poseable action figures.
Imagination Works Luffy appears as he does in the later chapters of One Piece, following the time skip and well into the Wano Country story arc. The figure wears an outfit that matches Luffy's look as he and his allies ready for battles in Onigashima.
Check out some pictures of the figure in the gallery or on the product page.
[gallery ids="932353,932354" link="file"]
The figure sports a dark cloth overcoat and wears a red cloth shirt. The shirt exposes Luffy's chest scar. His purple sash and orange pants are made of sculpted plastic. He comes with a variety of accessories, including heads with and without his trademark straw hat. Hat pieces with and without a string to hang around Imagination Works Luffy's neck are included too. Furthermore, the figure has multiple arms available, with extra arms detailed with the dark, hardened appearance of Color of Arms Haki (Busoshoku Haki).
Tamashii Nations will sell Imagination Works Luffy in August 2022 in Japan. The figure will cost 10,000 JPY (about $72 USD at current rates) excluding tax.
The post One Piece Imagination Works Luffy Goes on Sale in August appeared first on Siliconera.
---
Siliconera Monday, July 18, 2022 12:00 PM
A character from Triangle Strategy will appear in Octopath Traveler: Champions of the Continent. The collaboration between Square Enix's titles will commence in the mobile game's Japanese release on July 28, 2022.
Square Enix has not specified which Triangle Strategy character will appear in Champions of the Continent. However, it has published a silhouette that looks like Serenoa Wolffort, the protagonist of the Nintendo Switch strategy RPG. All existing players will obtain this character for free. The character will appear as a 3-star character, and players will be able to raise them to a 5-star grade.
A new Japanese official live stream for Champions of the Continent will air on July 25, 2022, at 20:00 JST (7 AM ET). It will reveal more details on the Triangle Strategy collaboration content. The event will also come with a special game board that shows a different story ending based on the player's chosen route.
Triangle Strategy characters will add more to the Octopath Traveler mobile game's in-house collaborations. In March 2022, Square Enix temporarily added NieR: Automata's 2B, 9S, and A2 as guest characters that players could recruit for a limited time.
Octopath Traveler: Champions of the Continent is available on Android and iOS devices in Japan. Square Enix has also opened pre-registration for the global English version, which is slated for release in Summer 2022.
The post Octopath Traveler Mobile Game Will Have a Triangle Strategy Character appeared first on Siliconera.
---
Siliconera Monday, July 18, 2022 11:00 AM
Kotobukiya will produce and release a new figure modeled after Renne Bright from Nihon Falcom's The Legend of Heroes series. The company has yet to show a prototype of the character, who debuted in Trails in the Sky SC. However, it used Renne's image from Trails Into Reverie when it made the announcement.
Renne Bright will be the fifth character from Nihon Falcom's Trails series to have a figure made by Kotobukiya. The company has previously released figures of Altina Orion and Rean Schwarzer from the Trails of Cold Steel series. In February 2022, it announced new figures based on Rixia Mao and Crow Armbrust's appearances in Trails Into Reverie.
The announcement page for the Renne Bright figure also shows new images of unpainted prototypes for Rixia's and Crow's figures. One of the images of Crow's figure puts him side-by-side with a finished Rean Schwarzer figure.
[gallery ids="932334,932335,932336" link="file"]
Trails Into Reverie is a story-driven RPG that primarily features characters from prior series entries, such as the Trails of Cold Steel series and the Crossbell titles Zero and Azure. Reverie is already available in Japan with the title Hajimari no Kiseki. NIS America will release the English localization of Trails Into Reverie on PlayStation 4, Nintendo Switch, and PC in 2023.
Kotobukiya's figures of Renne Bright, Rixia Mao, and Crow Armbrust from The Legend of Heroes: Trails Into Reverie are currently under production. The company has yet to announce their release windows as of this writing.
The post Kotobukiya Will Release Renne Bright Figure From the Trails Series appeared first on Siliconera.
---
Siliconera Monday, July 18, 2022 10:00 AM
The female version of Terry Bogard that debuted in SNK Heroines: Tag Team Frenzy will appear as a figure. Kotobukiya has published a new page for the Terry Bogard Bishoujo Statue on its website. The immovable 1/7 scale PVC figure will be available for sale in Spring 2023.
Kotobukiya had previously announced plans to produce a figure of SNK Heroines' Terry Bogard at the December 2021 MegaHobby Expo. Back then, the company only showed Shunya Yamashita's illustration of the character. The new webpage shows a painted prototype of the figure. However, Kotobukiya also noted that the final product may look different. It is still awaiting approval from SNK as the character's licensor.
[gallery columns="2" ids="932324,932323" link="file"]
The female Terry Bogard is the second character to have a figure in Kotobukiya's SNK Bishoujo lineup. The first figure featuring Mai Shiranui will release in August 2022 in Japan. Kotobukiya will also produce at least two more figures based on SNK's female characters. Athena Asamiya will be the next character to have a figure.
SNK Heroines: Tag Team Frenzy is a 2v2 fighting game that launched in 2018 with an all-female cast. One of the characters that appeared in the launch roster is a female version of Terry Bogard. The original male fighter, well-known as the protagonist of SNK's Fatal Fury series, has also appeared in Super Smash Bros. Ultimate.
The SNK Heroines: Tag Team Frenzy Terry Bogard figure will appear in Spring 2023. The fighting game is available on PlayStation 4, Nintendo Switch, and PC.
The post SNK Heroines Terry Bogard Figure Will Appear in Spring 2023 appeared first on Siliconera.
---
PC Invasion - FeedDDD Monday, July 18, 2022 4:30 PM
Many players see inventory management as the most tedious aspect of any given game, but many others see it as an engaging process. Games like Resident Evil 4 have received quite a bit of praise for how they handle their inventory systems, so although this feature is not for everyone, it at least has its place. Those who get particular enjoyment out of the feature will probably find something to like about Backpack Hero, an upcoming rogue-lite dungeon crawler centered entirely around inventory management. Players can try out Backpack Hero for themselves once it releases in Early Access on August 15. According to a press release, Backpack Hero tasks players with navigating procedurally generated dungeons and fighting enemies using only items they can store in their backpacks. Notably, the importance of inventory management goes beyond ensuring you remain properly equipped with the right items. By placing items within specific areas in their backpacks, players can alter the items̵...
---
PC Invasion - FeedDDD Monday, July 18, 2022 3:30 PM
Following Dead Cells' latest DLC, The Queen and the Sea, developer Motion Twin decided to speak out about a rumor swirling around. Said rumor suggested that the game, which released in 2018, was reaching the end of development. Not so, according to the studio, which paired the news with a new Dead Cells roadmap for 2022. Not only is more content coming to the popular rogue-lite, but the team is promising 2023 to be the "most exciting year in Dead Cells' history." Fans of Dead Cells should take note. There's a lot more on the horizon than you'd expect. Item balancing, a new weapon, a Boss Rush, and a whole lot more are getting added to the game in 2022. And then there's the mystery of what's in store for Dead Cells' future once the year takes a back seat. The Dead Cells 2022 roadmap shows us what's happening during the remaining seasons. For summer, the game is getting a new weapon: the panchaku. It's, well, itR...
---
PC Invasion - FeedDDD Monday, July 18, 2022 3:00 PM
Playground has dropped the first full look at the map of the Hot Wheels Park for the new expansion, Forza Horizon 5: Hot Wheels. With four distinct biomes and miles of the new, iconic orange-colored track to drive on, this is statistically the largest expansion to a Horizon title yet. The rollercoaster like track design is on full display in this top-down map of Hot Wheels Park. It clearly shows that the entire map forms a shape close to that of a globe, with the biomes separated as their own, distinct floating islands. Tracks for days In the center is the new Horizon Nexus festival site, which serves as ground zero for the new map. Players will begin their Hot Wheels adventure here, and then branch out to each of the other three biomes. They can all be directly accessed from this point on the map as well. To the north of Hot Wheels Park lies Forest Falls, which has the tracks suspended above tree canopies and looping around towering waterfalls. The western region is where Ic...
---
PC Invasion - FeedDDD Monday, July 18, 2022 2:00 PM
Activision has set up a publisher page on Steam, as spotted by Reddit user atahutahatena on r/pcgaming. For most publishers, this wouldn't be newsworthy. Steam is by far the biggest digital distributor of games on PC. It's only natural that game publishers would take advantage of that. However, Activision has largely avoided Steam, locking its games behind its own platform, Battle.net. Over the last five years, only a handful of Activision titles have made their way to Steam, Call of Duty: Modern Warfare Remastered, Call of Duty: WWII, Crash Bandicoot N. Sane Trilogy, and Spyro Reignited Trilogy. A majority of Activision's titles over the last half-decade have been exclusive to Battle.net. The addition of a Steam page for Activision signals something significant. The AAA publisher is making its return and future Activision games will be sold on Steam in some capacity. The most notable of these games is Modern Warfare 2, which is launching in October. Despite Ac...
---
PC Invasion - FeedDDD Monday, July 18, 2022 1:35 PM
Stranger of Paradise: Final Fantasy Origin's previous trailer didn't show much of the upcoming Trials of the Dragon King DLC. However, the most recent trailer shows off a lot more. Now we've got an idea about what to expect from the new jobs, weapon types, and more coming to Stranger of Paradise Trials of the Dragon King. Plus, the trailer shows off more of the story with the Warrior of Light. But beware, the trailer has spoilers for the main story of the game. First off, the trailer gives us another look at the fight with Bahamut. And, judging from the short clips, it doesn't look too easy. The iconic summon seems to have plenty of attacks that can catch you off guard. It also seems to be a lot faster than you'd think, so it should make for an interesting fight. We also got another look at the encounter against the Warrior of Light. It doesn't show too much, but it does look fairly fast-paced. Hopefully, the Warrior of light will be able to put up a...
---
Tabletop Gaming News Monday, July 18, 2022 5:00 PM
---
Tabletop Gaming News Monday, July 18, 2022 4:00 PM
---
Tabletop Gaming News Monday, July 18, 2022 3:00 PM
---
Tabletop Gaming News Monday, July 18, 2022 2:00 PM
---
Tabletop Gaming News Monday, July 18, 2022 1:00 PM
---
Tabletop Gaming News Monday, July 18, 2022 12:00 PM
---
Tabletop Gaming News Monday, July 18, 2022 11:00 AM
---
Player Assist | Game Guides & Walkthroughs Monday, July 18, 2022 4:00 PM
Competitive FPS shooters require the best servers and internet connection to play optimally. Competitive FPS gamers have to fight against three things every time they play their favorite FPS game – themselves, other players, and their online connection to the game. While most online connection problems can be attributed to the player's internet service provider, […]
---
Player Assist | Game Guides & Walkthroughs Monday, July 18, 2022 3:00 PM
Find the van and take it to Trevor's momma to complete the Mrs. Philips side-quest. GTA 5 is filled with special vehicles that play an important role in the storyline, such as the Rusty Tractor and the Dodo Seaplane. Unlike the more common vehicles players can find around streets or parking lots in GTA 5, […]
---
Player Assist | Game Guides & Walkthroughs Monday, July 18, 2022 2:00 PM
One of the Shrines in The Legend of Zelda: Breath of the Wild is the Akh Va'quot Shrine or the Windmills. This Shrine requires Link to let all the windmills in the shrine constantly spin and turn blue to access the shrine's altar. This shrine may seem confusing and intimidating, but this shrine is fairly […]
---
Player Assist | Game Guides & Walkthroughs Monday, July 18, 2022 1:00 PM
Linus is one of the most kindhearted but misunderstood residents in Pelican Town. You can say that he enjoys his privacy and does not like conforming to a standard way of living like the Wizard, but he cares about the environment more than any other character in the game. And his request to tidy up […]
---
Player Assist | Game Guides & Walkthroughs Monday, July 18, 2022 12:00 PM
Bennett is a good-natured member of the adventurer from Mondstadt who is unfortunately extremely unlucky. Due to his infamous bad luck, he remains the only regular member of Bennett's Adventure Team. Despite all these, Bennett is a dedicated adventurer who never feels lonely. His passion for adventure is unstoppable. Even when he met a true […]
---
Player Assist | Game Guides & Walkthroughs Monday, July 18, 2022 11:00 AM
Pokemon Legends: Arceus is set in olden times in the Pokemon world when it was rare to find harmony between people and Pokemon. Set in the Hisui region, modern-day Sinnoh, you will join the Galaxy Expedition Team (Galaxy Team for short) as a member of the Survey Corps stationed in Jubilife Village. You will be […]
---
Gaming Instincts – Next-Generation of Video Game Journalism Monday, July 18, 2022 5:02 PM
---
Gaming Instincts – Next-Generation of Video Game Journalism Monday, July 18, 2022 4:50 PM
---
Gaming Instincts – Next-Generation of Video Game Journalism Monday, July 18, 2022 4:23 PM
---
Level Up Monday, July 18, 2022 11:27 AM
We've entered the second half of July, which means Xbox Games Pass gets another batch…