---
Kotaku Tuesday, October 10, 2023 6:19 PM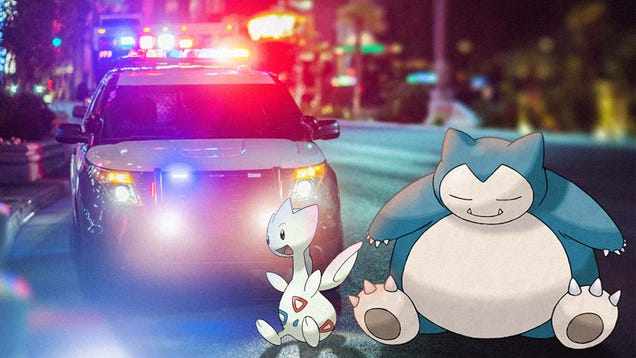 Newly released dashboard camera footage shows two Los Angeles Police Department officers ignoring an active robbery in order to catch some rare creatures in Pokémon Go. The footage shows how the driver ignored stop signs, sped through quiet residential areas, and drove the wrong way down a one-way road. All this was…
---
Kotaku Tuesday, October 10, 2023 5:00 PM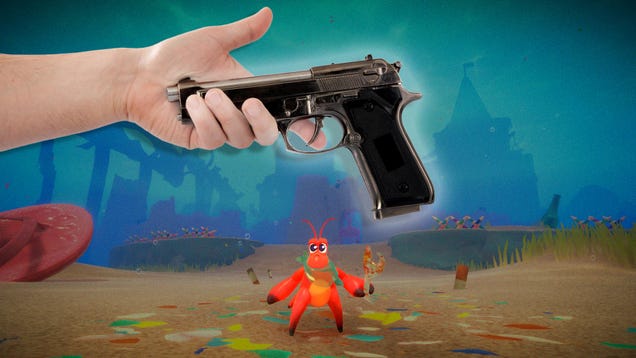 Have you ever wished you could exercise your Second Amendment right on a formidable video game boss? Well, one upcoming Soulslike will let you pull out a gun and one-tap bosses if it prove too impossible to "git gud" and vanquish them the normal way.
---
Kotaku Tuesday, October 10, 2023 4:59 PM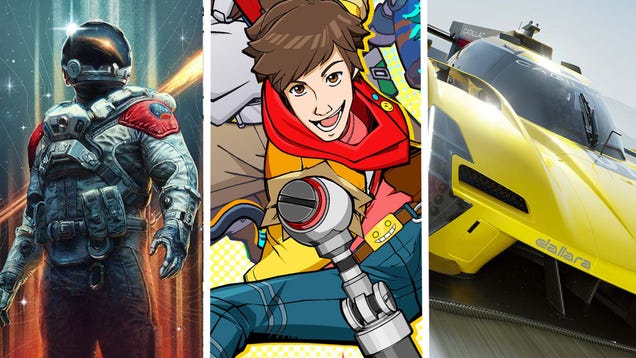 Last year was a strange one for Xbox. While Game Pass continued to be a big win for Microsoft, it failed to release any big exclusive, first-party games. But as we enter the final months of 2023, this year has been different. Microsoft has actually released games, including some big, popular ones. It's a sign that…
---
Kotaku Tuesday, October 10, 2023 4:30 PM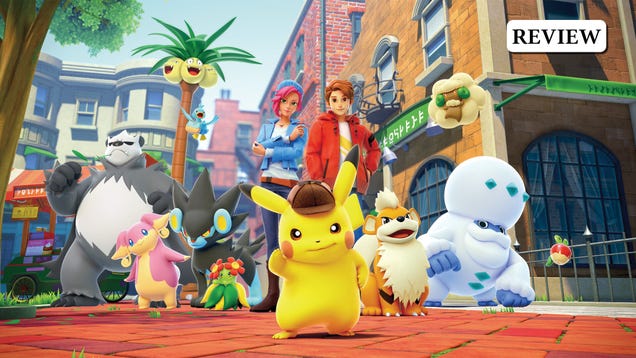 Detective Pikachu Returns, the new Switch adventure from Nintendo, is not great at a lot of things. It's incredibly simple for an adventure game, only looks about as good as the original 3DS game did seven years ago, and even when it has its own take on things, a lot of its big twists have been undermined by 2019's Det…
---
Kotaku Tuesday, October 10, 2023 3:30 PM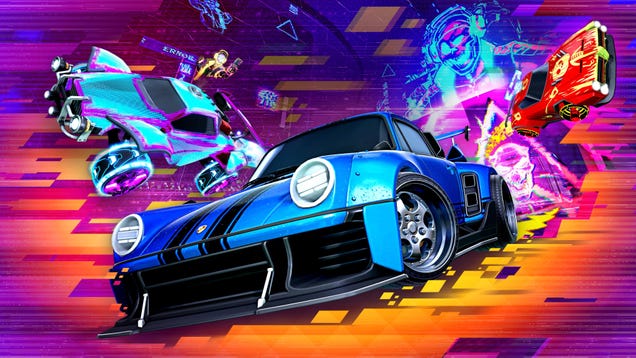 A major shakeup is coming to Rocket League's player community. The popular car soccer game will turn off the option to trade items starting in Season 13, destroying the vibrant market around buying and selling cosmetics in the process. Fans appear universally shocked, confused, and frustrated by the move.
---
Kotaku Tuesday, October 10, 2023 3:07 PM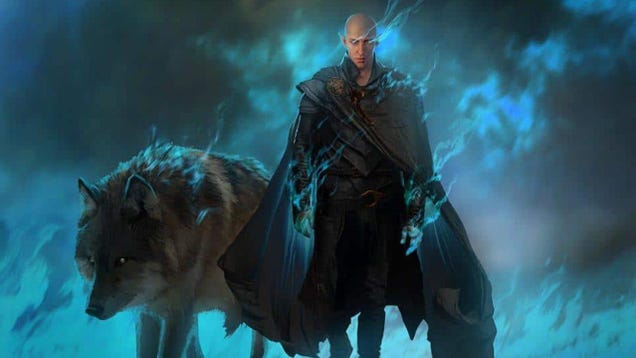 BioWare laid off 50 employees at the end of August. Mary Kirby was one of them. A 17-year veteran of the studio beloved for its story-driven RPGs, Kirby has worked on every Dragon Age game, and her contributions have shown up in some of the series' most memorable characters and questlines. The franchise is estimated…
---
Kotaku Tuesday, October 10, 2023 2:54 PM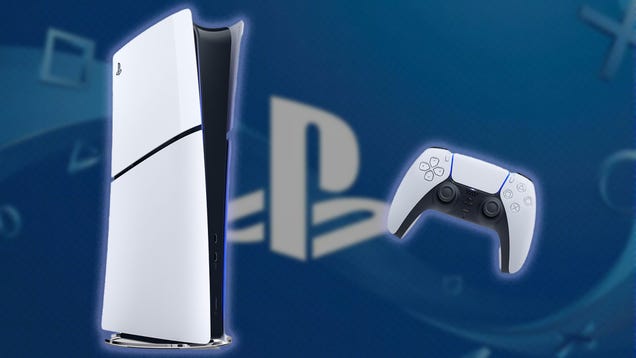 Sony revealed the long-rumored "slim" models for the PlayStation 5, and while they are a lot lighter than the existing consoles, the specs haven't really changed. What has changed is the price, however. The company announced the new all-digital PS5 will be priced at $450 instead of $400.

---
PCGamesN Tuesday, October 10, 2023 7:06 PM
Diablo 4 has me unbelievably hyped right now thanks to its upcoming second season, the Season of Blood. Alongside the vampire-themed content, Blizzard is also introducing its major 1.2.0 update with a variety of class changes and new in-game features. While the patch and its accompanying season are thrilling on their own, the developer has looked even further ahead and revealed a couple of big 1.2.1 additions, like a customizable training dummy and a very highly requested respec button.
Diablo 4 builds
,
Diablo 4 review
,
Diablo 4 classes
---
PCGamesN Tuesday, October 10, 2023 7:10 PM
Diablo 4 is always expanding as Blizzard steadily adds new seasonal content and brings fresh features to the game via patches or updates. With the upcoming Season of Blood looming over the horizon, the developer has prepared some massive changes to classes, gameplay, items, and more. The 1.2.0 update packs the biggest punch of fresh content for Diablo 4 to date, delivering more changes than any previous patch has. Season 2 is certainly nothing to scoff at, whether you consider its balance adjustments or its brand-new features.
Diablo 4 builds
,
Diablo 4 review
,
Diablo 4 classes
---
PCGamesN Tuesday, October 10, 2023 4:17 PM
On November 5, 2022, I sat among the legion of fans who'd made the pilgrimage to San Francisco's Chase Center to experience the League of Legends Worlds final first-hand. Shortly after I took my seat, the lights dimmed and the opening ceremony began, causing a surge of apprehension and awe to ripple through the crowd. At the height of it all stood Lil Nas X - the human embodiment of charisma, uniqueness, nerve, and talent.
League of Legends Arena tier list
,
League of Legends patch 13.18
,
League of Legends tier list
---
PCGamesN Tuesday, October 10, 2023 2:24 PM
Stardew Valley is without a doubt one of my all-time favorite games. If other entries to the farming genre haven't convinced you, I can almost guarantee that ConcernedApe's cozy game will convert you. Crafted by the solo developer who acted as Stardew Valley's artist, composer, developer, and producer, the game packs a lot of depth into its pixel-style world. With the 1.6 update looming on the horizon currently, an ever-expanding fanbase, and a newly revealed global tour, Stardew Valley only gets bigger and better.
Stardew Valley multiplayer
,
Stardew Valley realism
,
The best Stardew Valley mods
---
PCGamesN Tuesday, October 10, 2023 2:00 PM
There's a lot going on in League of Legends patch 13.20. Jax has finally got his much-needed visual upgrade, K'Sante is getting a full kit rework, jungle is getting major changes to monster durability and Smite, and, finally, we're getting some of the best skins to come to LoL in quite some time - including the highly anticipated Redeemed Star Guardian Xayah and Rakan from Wild Rift.
MORE FROM PCGAMESN:
League of Legends Arena tier list
,
League of Legends patch 13.18
,
League of Legends tier list
---
PCGamesN Tuesday, October 10, 2023 4:35 PM
Amazon Prime Day is here once again. This time, however, it is called Amazon Prime Big Deals Days, which is more accurate than the singular Prime Day of the past - but there is one way that it is no different from past iterations: there are plenty of gaming hardware deals.
When events like Prime Day roll into town, it's a great opportunity to get the best SSD for gaming, to add the best gaming headset to your setup, or to grab that piece of hardware you've been meaning to buy for months. Well, if you're a Prime subscriber that is, but if you're not, you could just take out a Prime free trial (and get all the deals).
MORE FROM PCGAMESN:
Best graphics card
,
Best gaming PC
,
Best SSD for gaming
---
Rock Paper Shotgun Latest Articles Feed Tuesday, October 10, 2023 6:39 PM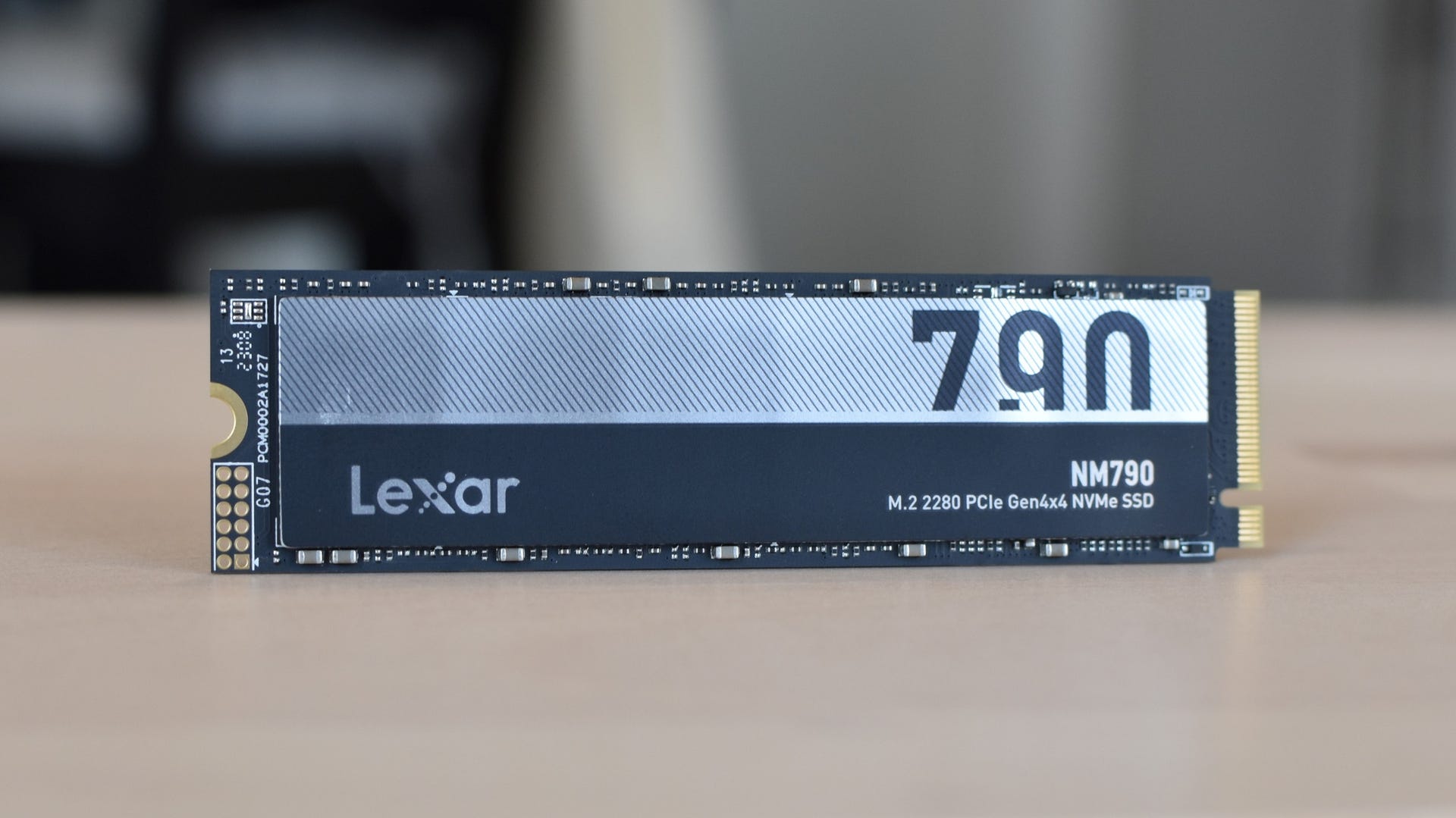 Lexar's NM790 4TB NVMe SSD thrums at the heart of my most beautiful , functional computer, the Digital Foundry CPU test bed. And now it can thrum at the heart of your PC too, as this capacious drive has dropped in price from $210 to $177 at Amazon US.
---
Rock Paper Shotgun Latest Articles Feed Tuesday, October 10, 2023 5:52 PM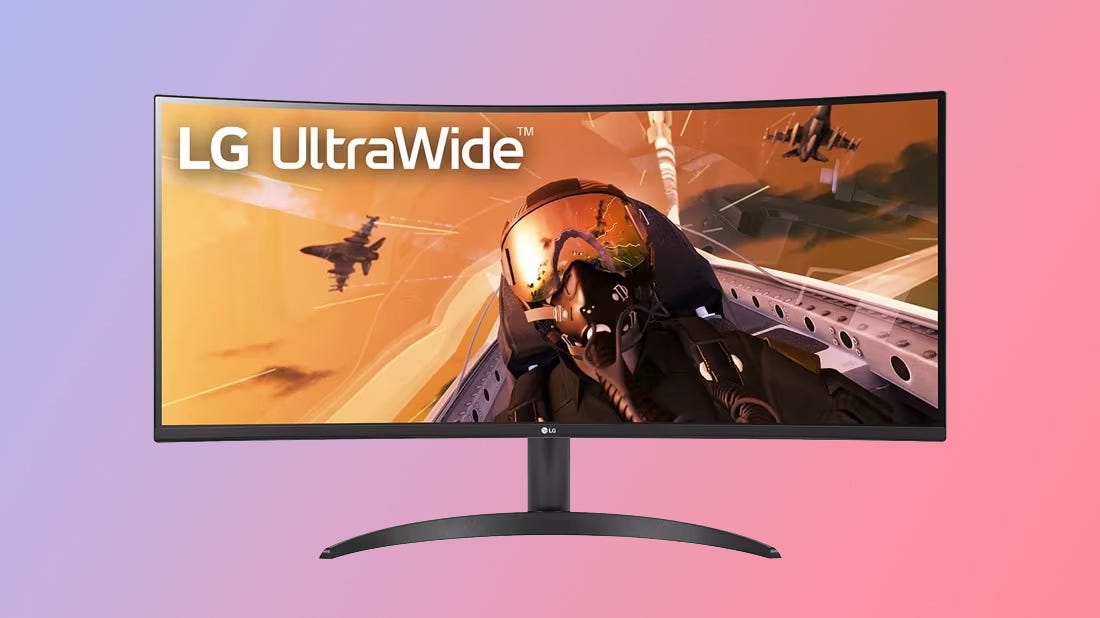 LG makes a ton of monitors, so it's perhaps unsurprising that I wasn't familiar with their 34WP60C-B ultrawide model. This unassuming choice normally retails for $450, but does offer a higher-than-average 160Hz refresh rate to go along with a 34-inch VA panel and 3440x1440 resolution.
Today though, this monitor crashes into new relevance as it's been discounted to just $200 at LG's US store, an incredible price that makes it almost an impulse buy pickup for anyone that wants to try out the majesty of an ultrawide monitor.
---
Rock Paper Shotgun Latest Articles Feed Tuesday, October 10, 2023 5:29 PM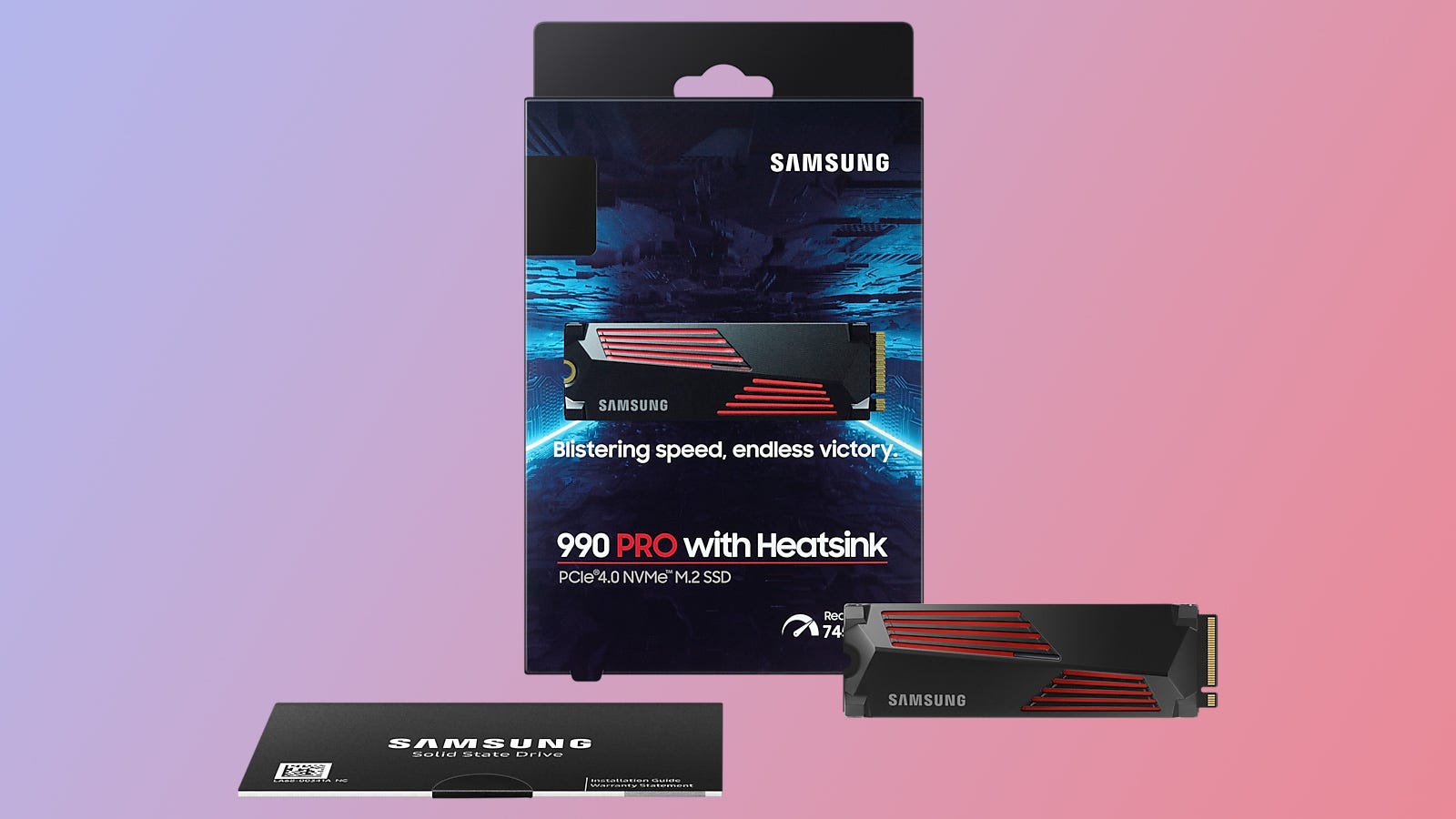 Samsung's 990 Pro PCIe 4.0 NVMe SSD is the fastest gaming drive we've ever tested - faster even than the Crucial T700, a PCIe 5.0 SSD. And unlike that SSD, the 990 Pro works on a wide range of PCs and even the PS5, and it doesn't cost an arm and a leg.
In fact, today it's down to $129.99 for a 2TB Heatsink model on Amazon as part of the firm's Big Deal Days, which is a pretty sweet offer - albeit one restricted sadly to Prime customers.
---
Rock Paper Shotgun Latest Articles Feed Tuesday, October 10, 2023 3:47 PM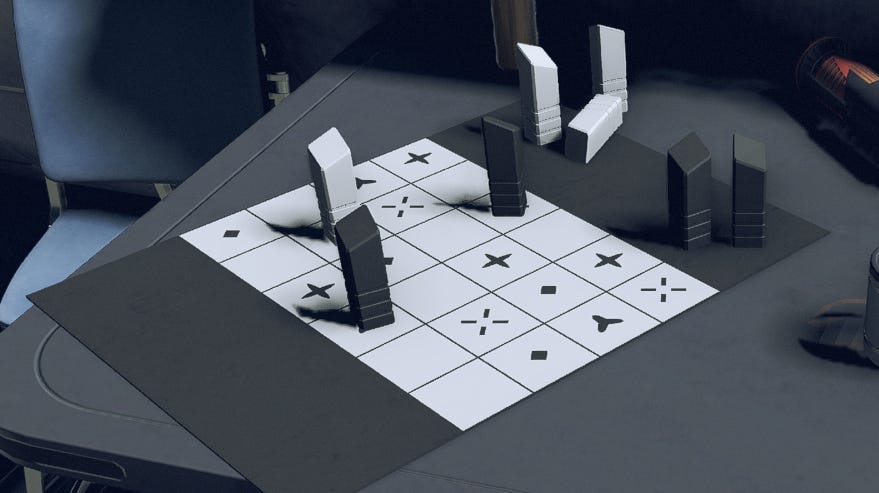 One thing that keeps luring me back to Starfield - other than the idea of building space stations out of onions - is a mysterious game within the game. Titled "Symbol Game", it consists of chunky, etched, sloping pieces and a 4x6 grid mat adorned with stars, dots and lines. You may have pocketed a few sets, during your journeys across the Settled Systems. They're not hard to find. But as far as I can tell, nobody has discovered the rules, though there are plenty of theories.
---
Rock Paper Shotgun Latest Articles Feed Tuesday, October 10, 2023 3:06 PM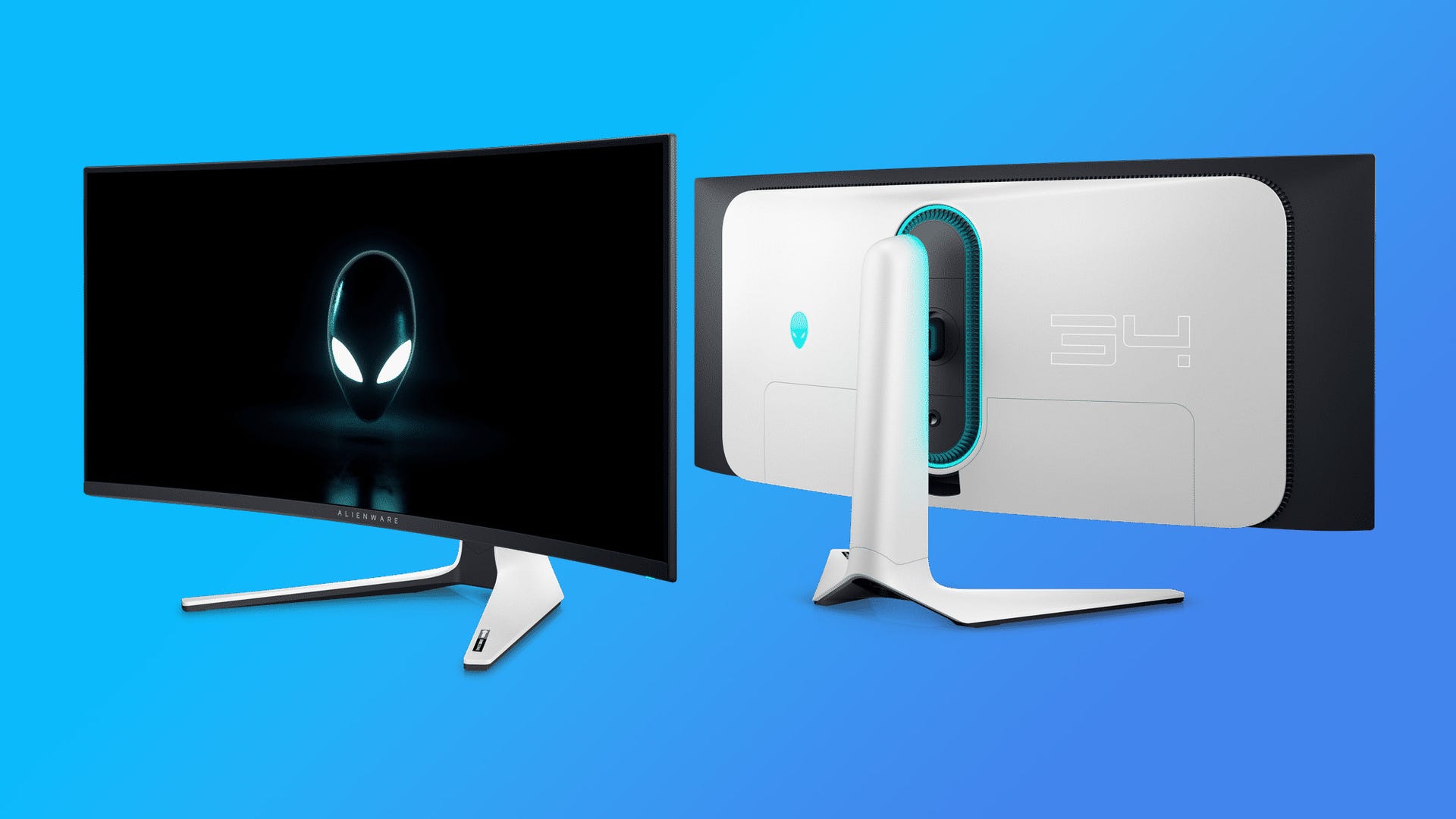 Alienware's AW3423DWF is a fantastic gaming monitor - and the one that I was the most sad to return after my review. This 34-inch QD-OLED ultrawide debuted at $1100 last year, but it's now available for $300 off at Dell's US store in a nicely-timed Anti-Amazon deal. That brings it to $800 - still a lot of money for a monitor, but absolutely worth it for a monitor that has become well-loved for users and critics alike.
---
Twinfinite Tuesday, October 10, 2023 6:00 PM
He's big, he's terrifying, he's Pyramid Head!
---
Siliconera Tuesday, October 10, 2023 9:00 PM
A second Chiikawa Spot the Difference puzzle book will be released on October 25, 2023. It will be titled "Chiikawa Wakuwaku Machigai Sagashi," or "Chiikawa Exciting Spot the Difference." The book is available to pre-order now on Amazon Japan and Rakuten Books. An English translation or release has not been confirmed, but the puzzles can likely be enjoyed without the need to understand Japanese. It will cost 1,100 yen ($7.40), tax included. [Thanks, Dengeki Online!]
The last puzzle book in the series was published two years ago, in 2021. Although some of the puzzles in the upcoming release will be quite difficult, the project will feature a range of challenges to appeal to all ages.
This book will include characters such as Chiikawa, Hachiware, and Usagi from the series Chiikawa by the Japanese illustrator Nagano. The manga's full title is Chiikawa: Nanka Chiisakute Kawaii Yatsu ("Something Small and Cute").
The "Chiikawa Wakuwaku Machigai Sagashi," or "Chiikawa Exciting Spot the Difference" puzzle book, will be released on October 25, 2023. It will be priced at 1,100 yen ($7.40), tax included. You can pre-order it now on Amazon Japan and Rakuten Books. More Chiikawa comics and illustrations can be viewed on Nagano's Chiikawa social media account.
The post Solve Puzzles With Chiikawa and Friends in New Spot the Difference Book appeared first on Siliconera.
---
Siliconera Tuesday, October 10, 2023 8:30 PM
Steam will raise the prices for Melty Blood: Type Lumina in Argentina and Turkey. This price change will only affect those two regions, as well as the PC version of the game. According to Steam's announcement on its community page, this is due to suspicious purchases made over the course of 2023. [Thanks, KaroshiMyriad!]
To summarize the statement, Steam originally did not increase regional prices for the game out of fear that it would unfairly impact players in Argentina and Turkey in particular. However, even though there has been an increase in Melty Blood: Type Lumina sales from those two regions, there has not been an increase in players who actually live there. As a result, Valve deduced that users outside of Argentina and Turkey are changing their region in Steam to purchase the game for less money.
In the community post, Steam also explained that it had no other choice but to increase the price of the game in those two regions due to so many taking advantage of the cost difference. The company ended the note by apologizing to those in the affected countries but asked for their understanding.
For reference, as of the time of writing, $1 (USD) equates to around 350 ARS. Responses to the change on Twitter and Steam Community have been very understanding. One user who responded to the post noted that several YouTubers and online gaming guides had been recommending readers change their Steam region to Argentina. Thanks to the currency differences, this then allowed users to buy many games for less money. Unfortunately, this method negatively impacts those in Argentina more than those outside of it.
Melty Blood: Type Lumina is now available on the PS4, Xbox One, Windows PC, and Nintendo Switch.
The post Melty Blood: Type Lumina Prices Raised in Argentina, Turkey appeared first on Siliconera.
---
Siliconera Tuesday, October 10, 2023 8:00 PM
A collaboration with the manga series Saiyuki and Sanrio has been announced. An official website for the collaboration has opened, where you can view the new artwork illustrated by Kazuya Minekura. A pop-up shop selling goods from the collaboration will open in Akihabara, Shinsaibashi, and Nagoya in Japan. More information about specific products to be sold will be announced on the official website and social media account on October 16, 2023. [Thanks, PR Times!]
Mirai Things will produce the Saiyuki x Sanrio characters collaboration merchandise. The collection will feature new illustrations drawn by the original author and illustrator of Saiyuki, Kazuya Minekura. The chosen Sanrio mascots for the collaboration will be Hello Kitty, Kuromi, Pochacco, Badtz-Maru, Keroppi, Pompompurin, Cinnamoroll, and Little Twin Stars. The pop-up shops that will sell these goods will be open at different times from November 16, 2023, to February 11, 2024.
View the promotional posters in the gallery below:
A Saiyuki and Sanrio characters collaboration has been announced, and merchandise will be sold at pop-up stores in Japan from November 2023 to February 2024. Further information about what products will be sold will be announced on October 16.
The post Saiyuki x Sanrio Collaboration and Pop-up Store Begins appeared first on Siliconera.
---
Siliconera Tuesday, October 10, 2023 7:00 PM
Sega has revealed three new prize figures of Anya from Spy x Family. These collectibles will come out in Spring 2024. Sega Prize figures are items you can get via UFO catchers (claw machines) in arcades in Japan. Some stores offer the prizes as something you can directly purchase, though. [Thanks, Hobby Watch!]
It's unknown if Sega plans on releasing more Anya prize figures or if these three will be the only variations. One of the figures depicts Anya in her detective mode, and the other shows her ready for an "ooting," in her own words. The final Anya figure features her wearing pajamas while leaning against a giant penguin plush.
While Loid is the main character of Spy x Family, a lot of the series merchandise focuses on Anya. She is the fake daughter of Loid and Yor Forger. Thanks to her psychic powers, she is also the only person in the Forger family who knows that Loid is secretly a spy and Yor is secretly an assassin. Her antics and looks have made her a popular character to make merchandise for, and she is also the star of the upcoming Spy x Anya: Operation Memories game.
The Spy x Family anime is available on Crunchyroll, and Viz has licensed the manga for North America. The Spy x Family Anya prize figures from Sega will appear in claw machines in Japan from Spring 2024.
The post Three Spy x Family Anya Prize Figures to Appear in Spring 2024 appeared first on Siliconera.
---
Siliconera Tuesday, October 10, 2023 6:30 PM
This Halloween, a new horror narrative-driven adventure game, Little Goody Two Shoes, will creep its way onto Nintendo Switch, PS5, Xbox Series X, and PC. The project will be published by Square Enix Collective, a division of the Japanese developer that specializes in indie titles. A demo of the game has been released to kick off Steam Next Fest.
The newest release date trailer shows off gameplay and animations from Little Goody Two Shoes. In the video's cutscenes, the art style is reminiscent of anime from the 90s and early 2000s. The gameplay segments also feature a chibi pixel art style evocative of classic RPG Maker JRPGs.
Watch the release date announcement trailer below:
According to an announcement from Square Enix, you will receive the soundtrack for free when the game launches if you pre-purchase it on Steam.
Little Goody Two Shoes will be released on October 31, 2023. It will be available on Nintendo Switch, PS5, Xbox Series X, and PC via Steam. A free demo is out now for those who would like to try the Horror adventure title.
The post RPG Maker-inspired Horror Adventure Game Little Goody Two Shoes Launches This Halloween appeared first on Siliconera.
---
Siliconera Tuesday, October 10, 2023 6:00 PM
If you're a Crunchyroll user in the United States, you are eligible for approximately $30 of payment from the company. This is because Crunchyroll and Sony Pictures Entertainment settled a class action lawsuit with Salvador Beltran and company on September 15, 2023. You have until December 12, 2023 to submit your claim. [Thanks, ANN!]
In 2022, a subscriber named Lisa Cuevas sued Crunchyroll and Sony Pictures Entertainment. She accused the companies of disclosing subscribers' personal and private information to third parties such as Facebook. While Sony Pictures Entertainment and Crunchyroll denied the claims, they settled "to avoid the uncertainties and expenses associated with continuing the case."
Selling user information to third-party companies on its own is not illegal. However, in Crunchyroll's case, it is alleged that the company did not inform or ask for consent from its users before doing so. This goes against the US Video Privacy Protection Act, which decrees that companies must get user permission before disclosing their data to third parties such as Meta.
Because this was an American legal case, only those in the United States who subscribed to the service between September 8, 2020, and September 20, 2023, will get a payment. Though unrelated to the lawsuit, Crunchyroll has offered a Halloween initiative to let non-subscribers watch some anime for free in October 2023.
The post Crunchyroll Subscribers in the US Eligible For Payment appeared first on Siliconera.
---
Siliconera Tuesday, October 10, 2023 5:30 PM
Hasegawa, a Japanese company specializing in creating Buddhist altars, has released a miniature "Oshi Altar" for your favorite anime characters. You can decorate the podium with LED lights for display purposes. Hasegawa also sells attachments you can use to hang them from your walls, as well as additional miniature balcony-like shelves if you want to show off your entire collection like this. The Oshi Altar costs 13,750 JPY ($92.45).
The altar uses real Japanese cypress in its construction. In Japan, Japanese cypress, or hinoki, is often the material that builders use for palaces, temples, shrines, baths, and traditional noh theaters. Because of the small size of the pulpit, the maximum size of your oshi should be around 16 centimeters tall. You can display figures, Nendoroids, acrylic stands, as well as multiple characters onto the podium depending on the size and type of merchandise you own.
Here are some more pictures of the Oshi Altar:
The altar will come with its own little remote control for you to adjust the LED lights on it. You can even personalize how bright the colors are or how often they flicker. So you can always make sure your oshi is in the most flattering spotlight when displaying your anime collection!
The Oshi Altar is available via the Hasegawa website. However, the company does not offer international shipping.
The post Immortalize Your Favorite Anime With Buddhist Oshi Altar appeared first on Siliconera.
---
Siliconera Tuesday, October 10, 2023 5:00 PM
Microids has published the full gameplay trailer for UFO Robot Grendizer: The Feast of the Wolves. While the company had released trailers previously, the October footage is the first to showcase the game's full interface and voiceovers.
In The Feast of the Wolves, the player will primarily control the Grendizer in the Dizer Mode with combat actions. The robot can launch various attacks ranging from Hand Beams to the signature Space Thunder. It will feature boss fights against the likes of Gorugoru and Damdam. The game will not only have action segments, but it will also include side-scrolling shooting elements when using the Spazer.
The new Grendizer gameplay trailer can be watched below with English voiceovers:
Microids has also uploaded another version of the trailer with French voiceovers. Besides English and French, the full game will also include Japanese, Italian, and Arabic voice options. It will support subtitles in German, Spanish, Korean, Traditional Chinese, and Simplified Chinese. The game's Steam page mentions additional subtitles in Dutch, Polish, Russian, and Brazilian Portuguese.
UFO Robot Grendizer: The Feast of the Wolves will be available worldwide for PlayStation 5, PlayStation 4, Xbox Series X|S, Xbox One, and PC on November 14, 2023. The Nintendo Switch version will follow later in 2024.
The post Grendizer: The Feast of the Wolves Gameplay Trailer Shows More Actions appeared first on Siliconera.
---
Siliconera Tuesday, October 10, 2023 4:30 PM
The very first Stardew Valley concert will take place in February 2024. In total, the orchestra tour will consist of fourteen concerts that will take place in six countries around the world. Tickets will go on sale on October 13, 2023, and you can purchase them from the official website.
The concert tour is titled "Festival of Seasons," and a key visual has been released for its announcement. The new artwork shows what looks like various members of the Stardew Valley cast sitting in the main town square area while playing instruments. The town location in the visual should be very familiar for players since it's right by Harvey's Clinic and Pierre's shop, which are next to the path leading to your farm.
You can check out the full announcement below:
Here are the full dates and locations for the Stardew Valley concert tour:
February 17, 2024: Los Angeles, CA

February 23, 2024: Boston, MA

February 24, 2024: Philadelphia, PA

February 29, 2024: New York City, NY

March 2, 2024: Seattle, WA

March 9, 2024: Chicago, IL

March 10, 2024: St. Louis, MO

March 15, 2024: Toronto, ON

March 17, 2024: Montreal, QC

April 5, 2024: Melbourne, AU

April 20, 2024: Sydney, AU

April 29, 2024: London, UK

TBA 2024: Seoul, KR

TBA 2024: Bangkok, TH
There is also a short trailer on the official website for the concert. It shows scenes of the game interspersed with a recording of a chamber orchestra performing familiar tracks from it. Because the tickets are not available yet, there is no price information currently.
The Stardew Valley concert tickets will go on sale at 10 AM on October 13, 2024. Stardew Valley is available on the PS4, Xbox One, Nintendo Switch, PC, and mobile devices. The Version 1.6 update is currently in development.
The post Stardew Valley Concert Tour to Begin in 2024 appeared first on Siliconera.
---
Siliconera Tuesday, October 10, 2023 4:00 PM
Recently, Nintendo teased a new line of LEGO Animal Crossing sets. Today, a second trailer for the collaboration was posted on the LEGO YouTube channel, which gave us a deeper look at the project. The full list of the five LEGO original sets and their prices were also revealed on the official LEGO online shop.
You can watch the new trailer, which features LEGO mini-figures of the Animal Crossing villagers, below:
Here's a complete list of the Animal Crossing LEGO sets and their prices in USD:
Bunnie's Outdoor Activities ($19.99)

Isabelle's House Visit ($39.99)

Julian's Birthday Party ($14.99)

Kapp'n's Island Boat Tour ($29.99)

Nook's Cranny and Rosie's House ($74.99)
Get a closer look at each of the LEGO sets in the gallery below:
The LEGO online shop has been updated to include the five new sets. The Nintendo line will be released in March 2024. Animal Crossing New Horizons is the latest entry in the franchise and is available now on the Nintendo Switch.
The post Five LEGO Animal Crossing Sets Releasing March 2024 appeared first on Siliconera.
---
Siliconera Tuesday, October 10, 2023 3:30 PM
Kotobukiya announced that it will re-release its ARTFX J figures of Vash the Stampede and Nicholas D. Wolfwood from Trigun: Badlands Rumble in 2024. Pre-orders for both figures have also opened in Japan.
The 1/8 scale figures will be completely static with no movable parts. However, collectors can attach and remove the optional glasses on both figures. Vash will come with an additional figure of the mascot cat Kuroneko-sama. Meanwhile, Nicholas' figure set will have a chibi caricature of the series creator Yasuhiro Nightow as a bonus item.
You can see images of the Trigun: Badlands Rumble figures below:
Residents of Japan can now place pre-orders on the Kotobukiya Online Shop. Each figure is priced at 16,500 yen (~$110). The buyers will have a guaranteed stock if they place orders on Vash's figure by November 21, 2023, and Nicholas' by December 19, 2023. Fans residing outside Japan will have to contact Kotobukiya's official retailers in their respective countries to check the figures' availability.
Kotobukiya originally released the Trigun: Badlands Rumble figures in 2013. This is not the first time the set has been re-released, as the company did one previously in 2019. It is also producing new figures of Vash the Stampede from the 2023 anime show Trigun Stampede, which will be available in 2024.
The re-released ARTFX J figure of Vash the Stampede will appear in May 2024, with Nicholas D. Wolfwood's figure set to be available in June 2024. Both figures will take on Vash and Nicholas' appearances in the 2010 movie Trigun: Badlands Rumble.
The post Trigun: Badlands Rumble Vash and Nicholas ARTFX J Figures Will Return appeared first on Siliconera.
---
Siliconera Tuesday, October 10, 2023 3:30 PM
Sanrio has revealed the new character Willmesh, who is the Wish me mell Fragaria Memories knight. The character was introduced to us today on social media, and his personal bio was updated on the company's website. Fragaria Memories is a new multimedia fantasy project from Sanrio that features new characters being revealed daily.
The Wish me mell Fragaria Memories knight is elusive and mysterious. According to his bio, Willmesh has the ability to capture the essence of things. Because of his perplexing personality, though, it makes it difficult for him to communicate effectively with others. Being a childhood friend of Cielomort's, they can understand and resonate with each other.
Willmesh is voiced by Shoya Chiba, who is known for his other anime roles, such as Kiyotaka Ayanokoji from Classroom of the Elite and Tahoumaru from Dororo. The Knight's artwork is illustrated by artist Ebila.
Meet Willmesh in the post below:
Willmesh is another member of the Blue Bouquet in Fragaria Memories. Sanrio has recently announced that it will reveal the group's remaining members next, so we can expect to be introduced to another new character soon.
Willmesh, the knight who serves Wish me mell, was revealed on the Fragaria Memories official social media account and website. More knights will continue to be announced in the future.
The post Meet Willmesh, the Sanrio Fragaria Memories Knight of Wish Me Mell appeared first on Siliconera.
---
Siliconera Tuesday, October 10, 2023 3:00 PM
When I started up Paleo Pines on my Nintendo Switch for the first time, I couldn't help but chuckle at the irony of the first line: "Welcome to Paleo Pines, a peaceful island full of dinosaurs!" I began to wonder if I could suspend my disbelief enough to truly appreciate the world I was thrown into. Though I was hesitant, I remembered that this is an alternate fictional universe in which evolution took a less brutal turn, and pressed on.
After customizing my character, I found myself riding atop a particularly adorable blue dinosaur to my new home. His name was Lucky. The world is bright, colorful, and makes me feel happy to be a part of it. The ranch was in shambles, but I was feeling optimistic about turning the place upside down. A few good renovations tend to do the trick in these games.
[caption id="attachment_989902" align="alignnone" width="1200"]
Screenshot by Siliconera[/caption]
The next morning, a few strangers invaded my private ranch and proceeded to tell me just how lucky I was (see what I did there) to have such a rare dinosaur as a companion. A companion, specifically, not a pet, even though I'm the one making sure he's well fed and cleaning up his dinosaur poops. I guess he did help me out a lot when it came to cleaning up the ranch, since I couldn't do any of that on my own. They then led me to the game's main town area, Pebble Plaza. From there, I met even more of the NPCs and the game let me loose from here, for the most part.
The main appeal of Paleo Pines that sets it apart from other farming simulation games is, as you might expect, the dinosaur taming feature. To my squealing delight, I soon realized I could pet the noses of even more dinosaurs as long as I managed to befriend them. Having the option of naming them also made me happy. I was even required to feed them cupcakes, or else they wouldn't like me. I felt a little conflicted by this level of peer pressure, but it was adorable nevertheless.
[caption id="attachment_989903" align="alignnone" width="1200"]
Screenshot by Siliconera[/caption]
Thankfully, there are a lot of cute dinosaurs to appreciate in the wild. Each dinosaur has their own likes, dislikes, and care needs. Although taming dinosaurs is one of the game's main features, actually befriending one is more difficult than it appears. You really have to earn your dinosaurs, then win their trust, and finally make sure they stay happy at your ranch after that.
To befriend a dinosaur, you need to match their rhythm on the flute by pressing a sequence of buttons. This can actually be extremely difficult depending on the dinosaur. For some of them, I even had to pull open a notepad and write some notes down. Even if you manage to clear that, that's only the first step. Then, you have to manage the dinosaur's excitement levels by feeding and soothing them into a sweet spot. After that, you need to feed it a cupcake. Only then will you be able to walk it back to your ranch, where you will need to build it a pen using materials you found out exploring. Finally, you place a dreamstone in it (which are actually pretty rare). The amount of dreamstones you can collect are limited, and you need those to collect more dinosaurs. So, for the completionists who love collecting, I can't see any possible way to get all of the dinosaurs.
[caption id="attachment_989904" align="alignnone" width="1200"]
Screenshot by Siliconera[/caption]
As you can probably tell, I found all of this really tedious and often annoying. For those who love pet-taming mechanics, maybe this level of complexity sounds fun to you. For me, I clicked my tongue whenever a dinosaur got too over-excited. I also became stressed pretty easily at the notion that my dinosaurs would up and leave me if I didn't take care of them properly. Did our time together mean nothing to you? (That's probably just a skill issue on my part, though.)
Though this game is technically a farming simulator, that element can really take a backseat when focusing on exploration and caring for your dinosaurs. It works like your average farming simulator where you can grow crops, but there aren't that many crops to grow. This aspect is fairly limited, and it doesn't get easier since your stamina depletes so fast without the ability to cook unlocked. The dinosaurs help out again here, but that only reiterates the fact that they truly take precedent over farming.
[caption id="attachment_989905" align="alignnone" width="1200"]
Screenshot by Siliconera[/caption]
Another aspect that makes this game feel slow and tedious is that there is no automatic tool switching. You have to go in and out of the inventory to equip and unequip different tools to use on your ranch. An automatic function or shortcut would have been appreciated.
In terms of exploration, the world itself can feel a bit empty oftentimes. You also have to go into your inventory, equip your journal, and use it to take notes on materials before you can even collect them in the wild. In order to do that, you have to dismount your dinosaur by holding the B button to poof onto the ground in a magic sparkle cloud. This also happens when you interact with items, such as when you sit on a bench. I assume this was done to avoid playing an even slower animation, but it's already slow as is. I sound impatient here, but all of these small annoyances really added up to make the game feel like a slog.
[caption id="attachment_989906" align="alignnone" width="1200"]
Image via Modus Games and Italic Pig[/caption]
You really need to make use of your dinosaurs if you want to get around quickly, and there are specific dinosaurs meant for that purpose. There are places that seem like you should be able to easily access, but they're locked behind an invisible wall and your dinosaur's abilities.
You also have to be the one to make yourself comfortable with the world of Paleo Pines. The game won't do it for you. There is no quest tracker or even a mini map to track your progress. The map is just an unlabeled image, so it's a little difficult to get your bearings at first. The game looks like it would be gentle and hold your hand a bit to help you get accustomed to the world, but it really doesn't do that much. Some people may be a fan of that. I wasn't.
[caption id="attachment_989907" align="alignnone" width="1200"]
Screenshot by Siliconera[/caption]
Many of the quests in the game are fetch quests. Though I got a small sense of satisfaction after clearing these quests, they didn't really lead me anywhere that made me want to continue playing, personally. Some quests are locked behind friendship levels for the NPC's. I haven't figured out a way to check my friendship level with a particular NPC. I don't believe there is a list of all of the NPC's or any character bios, either. Probably because they aren't really of any consequence to you, the dinosaur-loving enthusiast. None of them are romanceable, so I was surprised to see that there were quests unavailable to me based on how well I knew them, even though they were on the map. I don't personally mind that there aren't any romance options here, but I know that can be a popular feature when it comes to farming sims.
You have to travel back and forth to Pebble Plaza to sell your goods and even to craft new items to decorate your ranch with. Your own stamina depletes far too quickly and you can't take dinosaurs into Pebble Plaza to help make completing the fetch quests any faster. I haven't figured out a reason as to why you can't do this. It would be helpful to have a crafting menu and a shipping box, but neither of those are present here. It was just another aspect to this game that made it feel more like a chore than a fun time. The slow loading times on the Nintendo Switch made it even worse. The game runs fine in most cases, but the lag tends to spike on the Nintendo Switch when you start customizing your ranch. It's not anything game-breaking, but it's very noticeable.
[caption id="attachment_989908" align="alignnone" width="1200"]
Screenshot by Siliconera[/caption]
By the way, you have to go home to save your game. So, you could easily lose a lot of your progress if this slips your mind. Also, from what I've seen, there isn't an ability to fast travel in this game. For those who enjoy decorating, there's a lot of items to decorate the ranch outdoors, but you can't decorate inside of your house.
I get that Paleo Pines is supposed to be appealing to the cozy game boom, but there is a lot about this title that makes it more annoying to play than it is relaxing. I wish there was a quest tracker visible on the screen at all times so I don't have to go through the trouble of opening the menu, navigating to the quests page, scrolling to which quest I'm on, and figuring out what to do next from there. Call me lazy, but that's how I feel, for the sake of convenience. Some people may be a fan of the fact that you really have to integrate yourself into the world of Paleo Pines. You need to be the one to familiarize yourself with the locations and mechanics. For me, the game was too tedious to enjoy thoroughly, but those who are satisfied with just running around and caring for cute dinosaurs may find enjoyable experience.
Paleo Pines is available on the PS4, PS5, Switch, Xbox One, Xbox Series X, and PC.
The post Review: Paleo Pines Is Hindered by Poor Execution appeared first on Siliconera.
---
Siliconera Tuesday, October 10, 2023 2:30 PM
Although Square Enix recently released Crisis Core Final Fantasy VII Reunion trivia about the SOLDIER recruitment process, the developer has revealed new details about the series' lore. In a follow-up post on social media, the studio shared an interesting aspect of how the Shinra Electric Power Company uses SOLDIERs in their society.
As explained in their previous trivia, the physical fitness exam is the most important factor when deciding who can become a SOLDIER. Anyone can be recruited to the program if they have the physical and mental strength to withstand exposure to Mako. However, even though the written test isn't as important as the physical fitness portion, Shinra still holds the exam to leave room for applicants to have hopes and dreams.
According to Square Enix, SOLDIERs are the people's idols in the world of Final Fantasy VII, so if they believe in the idea that "if you work hard, you can become one of them someday," then they will be inspired to try and become a SOLDIER. Another way people can be recruited into SOLDIER is through Turks scouting people out. This method is less about people's aspirations, though, as citizens of Midgar are often forced to be scouted by the Turks.
The full social media post about the recruitment process can be viewed below:
Square Enix frequently releases trivia about Final Fantasy VII through the official FFVII Remake Twitter. They recently revealed the perks SOLDIER 1st Class receives, as well as new Crisis Core FFVII trivia about the Virtual Reality System and Tifa's role. The developer also shared details about the design work for Rufus Shinra's outfit and Cloud's dress in FFVII Remake.
Crisis Core: FFVII Reunion is available on the Nintendo Switch, PS4, PS5, Xbox One, Xbox Series X, and PC.
The post More Crisis Core FFVII Trivia About SOLDIER Recruitment Process appeared first on Siliconera.
---
PC Invasion - FeedDDD Tuesday, October 10, 2023 6:16 PM
Lords of the Fallen is nearly upon us, due to arrive on PC, PlayStation 5, and Xbox Series X almost before you know it. That means it's time to ask a question of the sort we ask whenever any Souls-like approaches: just how long is Lords of the Fallen? How long is Lords of the Fallen – answered Length isn't everything. Most of us have learned that lesson at least a few times over the years. But if we like the experience a game of the more epic variety offers, we tend to want a lot more of it. There's nothing quite like starting a game and settling into a groove, only to find you've reached the closing credits just when things were starting to get really good. Image: HEXWORKS Fortunately, it doesn't sound like Lords of the Fallen will suffer from that particular issue. In a hands-on session with gaming outlet MP1st, HexWorks studio boss Saul Gascon addressed the topic head-on with some good news based on the develop...
---
PC Invasion - FeedDDD Tuesday, October 10, 2023 5:58 PM
A new souls-like, a new game worthy of being checked out. Not only that, but Lords of the Fallen acts as a successor to the 2014 game with the same name. Everything is bigger and by the looks of it, prettier in a very horrifying and disturbing way. Looking to purchase the game in advance? Here are all preorder bonuses for Lords of the Fallen. All Preorders for Lords of the Fallen Image: HEXWORKS With the release of Lords of the Fallen around the corner, there are various editions you can pick from. Standard, Deluxe, and Collector's editions are the options, although you might as well pick the Deluxe Edition if you are looking for the ultimate in-game experience, since the Collector's Edition is physical and provides several goodies that your screen cannot replicate. But anyway, one thing that is important to mention is that all Lords of the Fallen Editions come with the same preorder bonuses, which are three different shaders – b...
---
PC Invasion - FeedDDD Tuesday, October 10, 2023 5:26 PM
Thorne's Vampiric Blade has returned to Fortnite thanks to Fortnightmares 2023. It's a prized addition to the Fortnite arsenal and has left many players wondering about its location. It comes with special perks like health point restoration when damaging enemies. It's not easy to obtain, but this guide will show you how. Where is Thorne's Vampiric Blade in Fortnite? You can find Thorne's Vampiric Blade in Fortnite by beating Revenant Kado Thorne in a fight. Once defeated, Revenant Kado Thorne will drop the weapon for you to grab and use. Be careful because this is a limited-time drop that a lot of people want, so you'll need to battle other players. I like to get there right as people are fighting him, and then sprint up and take everything I can, then sprint away. Yes, it's something other people hate, but it's a real battle otherwise. How to Find Revenant Kado Thorne Boss Location in Fortnite Screenshot:...
---
PC Invasion - FeedDDD Tuesday, October 10, 2023 5:23 PM
A new event for Genshin Impact is live, and this fun event will bring us back to our starting location of Mondstadt. To start this event, you'll need to complete a very short quest by heading to the Knights of Favonius library, where you'll meet Lisa and Klee. To participate in this event, you'll need to be Adventure Rank 20 and have completed the Archon Quest "Song of the Dragon and Freedom." Here's the location of the event: Screenshot: PC Invasion Dodoco's Bomb-tastic Adventure event guide Dodoco's Bomb-tastic Adventure is a mini game event where you play a board game, shooting Jumpy Dumpty bombs at enemy targets. Your goal is to clear as many enemy targets as possible and earn points for rewards. Press "Spacebar" to detonate each Jumpy Dumpty bomb early. Each bomb also explodes in a unique pattern, allowing you to clear enemy targets more efficiently. You can see the pattern of your equipped bomb o...
---
PC Invasion - FeedDDD Tuesday, October 10, 2023 5:22 PM
As Diablo 4's second major Season, the Season of Blood, rolls into town, it brings with it a veritable smorgasbord of tweaks and adjustments to all five of the game's classes. Following on from Season of the Malignant's controversial mass nerfs, Season 2 is all about buffs, bringing changes both minor and major to every aspect of each class, from skills, to unique items, to, well, aspects. If you, like us, are planning to dive back into Sanctuary when Season 2 hits, then read on for our full guide to all of the upcoming class changes, buffs and nerfs that it holds. All Class Changes for Diablo 4 Table of ContentsBarbarianDruidNecromancerRogueSorcerer Barbarian Image: Blizzard General: The bonus damage granted while Berserking is active is now multiplicative instead of additive. Skills: Enhanced Bash Fortify amount changed from being based on Base Life to Maximum life. Upheaval Damage increased from 0.7 to 0.77. ...