---
Kotaku Friday, July 14, 2023 5:35 PM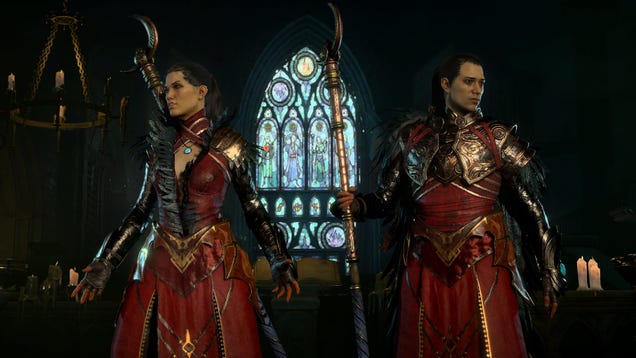 With the gift of magic, Sorcerers can set things on fire, freeze their enemies, and create wondrous demonstrations of lightning's lethality. Reminds me of when I was a teen, really. As a result, the Sorcerer is a hell of a lot of fun to play and very versatile thanks to their many options for direct damage, area of…
---
Kotaku Friday, July 14, 2023 4:52 PM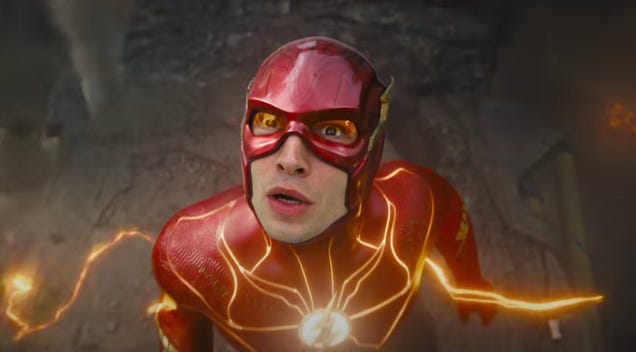 The Flash has been a disaster for DC and Warner Bros. The Ezra Miller-led superhero film is securing a record as one of the biggest box office flops in the business. There are a lot of factors that led us to that point, but Warner Bros. attempts to get any money out of the film before the DC cinematic universe reboots…
---
Kotaku Friday, July 14, 2023 4:45 PM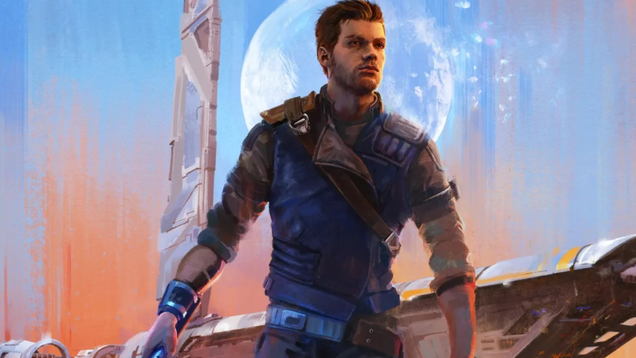 Procrastinators are once again reaping. Xbox Series X/S owners who haven't yet picked up some of the biggest games of this year and last can get them for up to 45 percent off, in case you didn't already have enough to play after the recent jam-packed release window.
---
Kotaku Friday, July 14, 2023 4:00 PM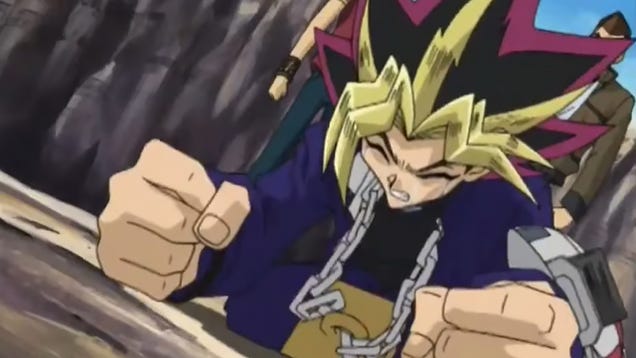 During a recent Konami shareholder meeting, the game company's president addressed concerns that its latest free-to-play Yu-Gi-Oh! game, Yu-Gi-Oh! Master Duel, has negatively affected the franchise's growth. A shareholder noted that Master Duel's play style poorly translates to the popular trading card game's tabletop…
---
Kotaku Friday, July 14, 2023 3:37 PM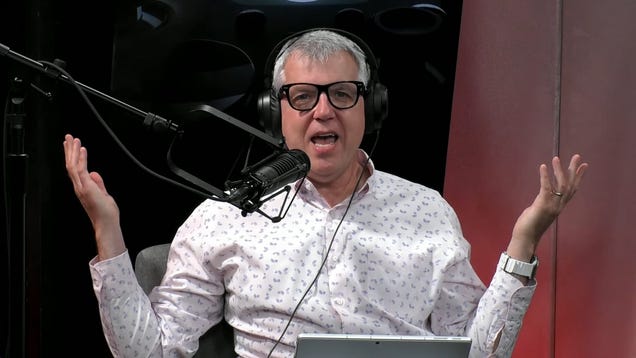 Xbox's Director of Programming and long-time public figure in the company's history, Larry 'Major Nelson' Hryb has announced he's leaving Microsoft after 22 years at the company.

---
Kotaku Friday, July 14, 2023 2:35 PM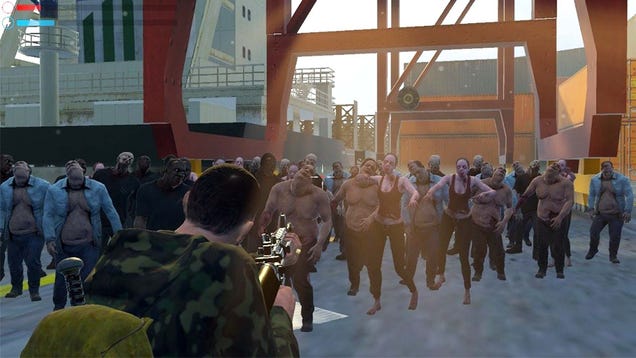 Remember that awful looking The Last of Us clone, The Last Hope, that got released earlier this month? Well, it turns out the game is much worse than the trailer first suggested. Apparently, the whole game is only about 20 minutes long, takes place in one street, and is a broken mess.
---
Kotaku Friday, July 14, 2023 2:30 PM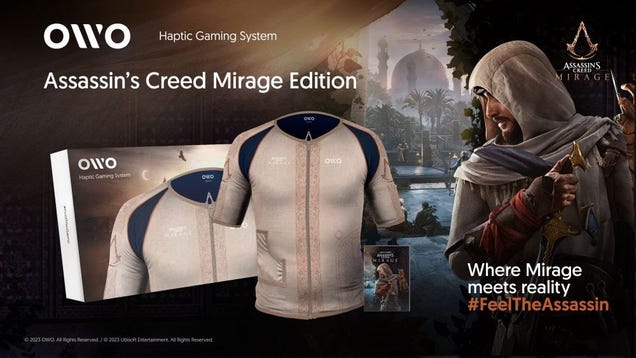 Technology has not quite caught up to the Animus virtual reality tech of the Assassin's Creed series that lets people experience the violent history of the franchise, but Ubisoft is trying to emulate the idea with a haptic feedback…shirt? It will make you feel "sensations" similar to the ones Assassin's Creed: Mirage …
---
Kotaku Friday, July 14, 2023 2:10 PM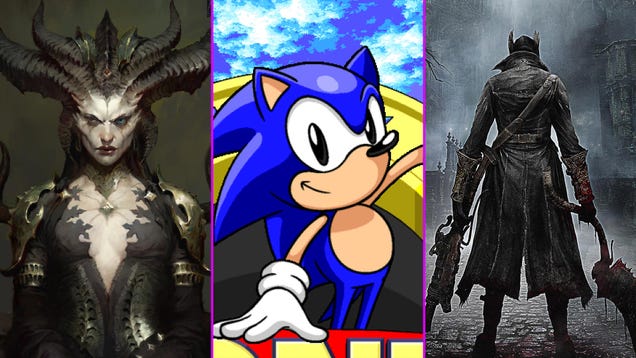 Another weekend awaits, but what to play? In case you're feeling indecisive, we thought we'd share a few video games (and a tabletop card game!) that have us enthralled as we head into the weekend.
---
Kotaku Friday, July 14, 2023 1:35 PM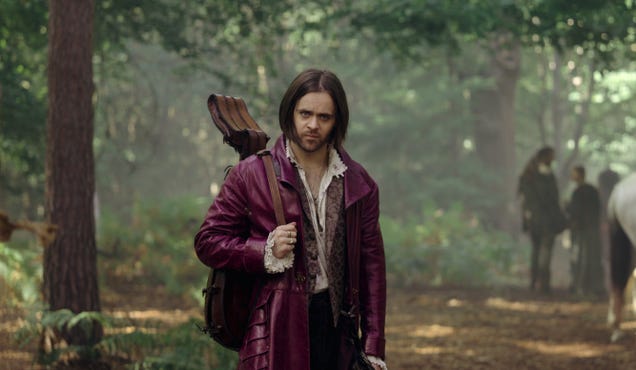 Prepare for The Witcher Netflix series discourse to get even more insufferable—Witcher fan site Redanian Intelligence crunched some numbers and reports that viewership has dropped 30 percent between Season Two and Season Three.

---
Kotaku Friday, July 14, 2023 1:30 PM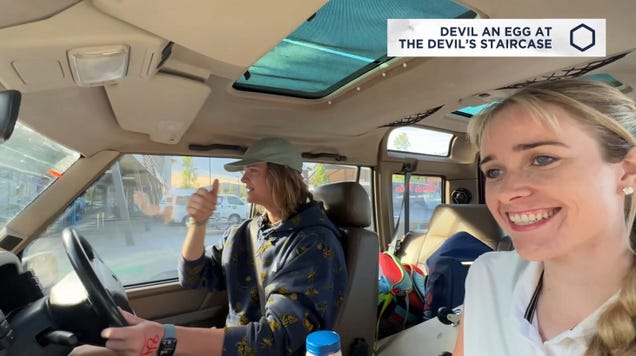 There are some who use their YouTube success to fund excessive lifestyles of debauchery, coveted cardboard, and opulent mansions. However, there are others who try to do something interesting. That's undeniably the case for educational YouTube channel Wendover, which last year launched Jet Lag: The Game—a…
---
Kotaku Friday, July 14, 2023 1:25 PM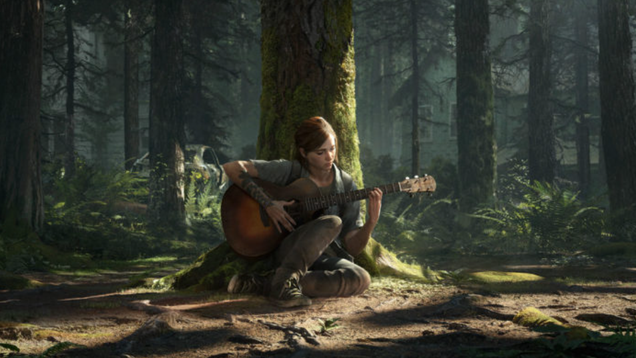 More Last of Us may be on the way, at least in the form of a "next-gen" PlayStation 5 upgrade for The Last of Us Part II. Composer Gustavo Santaolalla suggested during a recent interview that "new editions" of the game are in the works that would expand on his character's cameo appearance.
---
Kotaku Friday, July 14, 2023 11:35 AM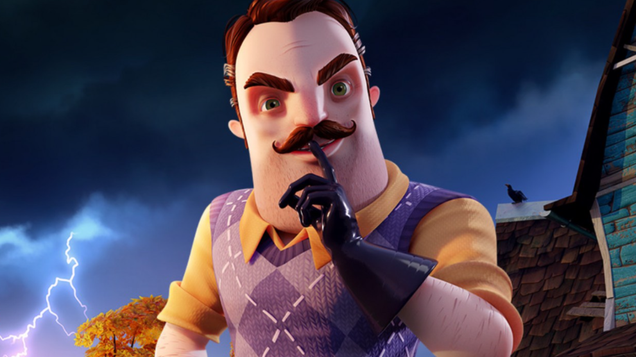 At least one video game company has considered using large-language model AI to spy on its developers. The CEO of TinyBuild, which publishes Hello Neighbor 2 and Tinykin, discussed it during a recent talk at this month's Develop:Brighton conference, explaining how ChatGPT could be used to try and monitor employees who…
---
Kotaku Friday, July 14, 2023 11:05 AM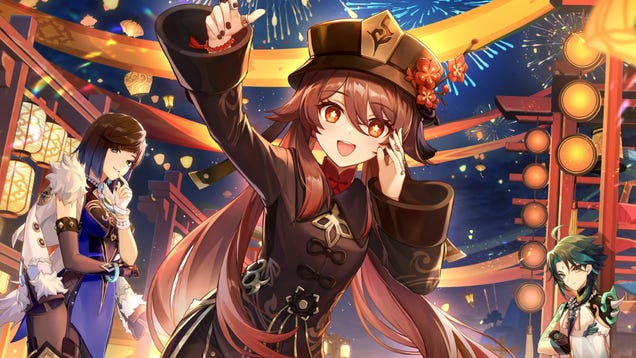 Genshin Impact is one of the biggest, most successful video games in the world, bringing in tens of millions of dollars a month for developer/publisher miHoYo. However, according to some voice actors involved with the popular game, they don't get paid for months, and it's causing some to possibly fall behind on rent.
---
Kotaku Friday, July 14, 2023 10:45 AM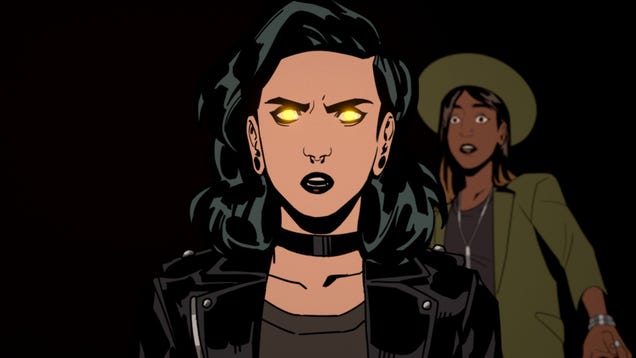 Summerfall Studios, developers of the upcoming, self-described "roleplaying musical" Stray Gods, has recently taken to Twitter to deliver some unfortunate news for those eager to sing their way out of a fantasy predicament. Stray Gods, which puts you in the role of a woman who must prove her innocence before Greek…
---
Kotaku Friday, July 14, 2023 10:25 AM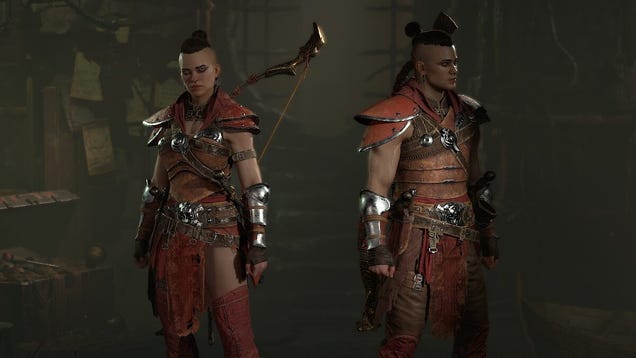 Speedy, combo-heavy, and versatile, Rogues slink through the background in Diablo IV while unleashing a storm of poisons and shadow magic. Rogues are universal in their gameplay, able to get up close and personal or maintain a fair distance using bows or crossbows instead. But what's the best path to take when…
---
PCGamesN Friday, July 14, 2023 5:43 PM
July 14, 2023: We added one new code to our Multiverse Defenders list.
What are the new Multiverse Defenders codes? Multiverse Defenders is a newly-launched Roblox game from July 2023 which was made by the creators of Pirate Era X. After transferring ownership of the game to new individuals, the former owners set about making Multiverse Defenders.
Multiverse Defenders is a Roblox game that focuses on evil forces opening portals to new anime worlds. Your task is to unite with other heroes to defend realms, and how better to do that than with free codes? If you're looking for other Roblox freebies, we also keep regularly updated lists of the latest Blox Fruits codes, Project Slayers codes, and Anime Adventures codes so you can make the most of your time in each.
MORE FROM PCGAMESN:
Best Roblox games
,
Roblox promo codes
,
Roblox music codes
---
PCGamesN Friday, July 14, 2023 5:35 PM
July 14, 2023: We added three new codes to our Project Polaro list.
What are the new Project Polaro codes? Project Polaro is a Pokémon-inspired Roblox game which sees you collecting adorable pocket monsters and battling them, as well as taking on gyms and trainers to gain EXP, badges and money.
Trainers are searching for the latest Project Polaro codes, and we've found all of the currently active ones so you can gain free spins, rare pocket monsters, and more. If you're looking for other Roblox freebies, we also keep regularly updated lists of the latest Blox Fruits codes, Project Slayers codes, and Anime Adventures codes so you can get the most out of your time in the Roblox games.
MORE FROM PCGAMESN:
Best Roblox games
,
Roblox promo codes
,
Roblox music codes
---
PCGamesN Friday, July 14, 2023 5:06 PM
The Apex Legends Season 18 update could be a deviation from what fans are used to seeing in terms of new content, just like Season 16. It's rumored that, instead of adding a whole new Legend to the FPS game, Respawn will be significantly reworking Revenant. In Apex Legends Season 16, classes were completely overhauled to bring new gameplay features as opposed to a roster addition, and this rework looks to be on that same level.
Apex Legends characters guide
,
Apex Legends skins
,
Apex Legends season 17 release date
---
PCGamesN Friday, July 14, 2023 3:42 PM
July 14, 2023: New DBD code added to our list.
What are the new DBD codes? These freebie-granting DBD rewards can actually be quite hard to keep up with since they arrive pretty regularly, which is no bad thing. We're never going to complain about in-game giveaways, and Dead by Daylight codes can give you anything from outfits to charms, and even Bloodpoints and Iridescent Shards.
Whether you want your favorite DBD killers to get a stylish new look, or you want to add to your survivors' wardrobes, be sure to redeem the codes below before it's too late. There may also be codes for Dead by Daylight Bloodpoints, Rift Fragments, and charms, so there are plenty of goodies to be had. Some of these Dead by Daylight codes are ongoing though, so you may have snapped them up already.
MORE FROM PCGAMESN:
DBD killer tier list
,
Best horror games
,
DBD codes
---
PCGamesN Friday, July 14, 2023 2:43 PM
So you've found your favorite Diablo 4 setups? That's awesome! Unfortunately for you, Blizzard has revealed that a Diablo 4 update coming with Season 1 will see the strongest builds in the RPG game nerfed, so you might need to start crafting those Diablo 4 builds once more.
MORE FROM PCGAMESN:
Diablo 4 builds
,
Diablo 4 review
,
Diablo 4 classes
---
PCGamesN Friday, July 14, 2023 12:40 PM
The Genshin Impact voice actors for Paimon and Kazuha's unnamed friend - affectionately called Tomo by the community - have started sharing their dissatisfaction with an alleged lack of payment for their work on the anime game. Both voice actors claim that they haven't been paid in months, as Genshin Impact reports massive profits.
MORE FROM PCGAMESN:
Genshin Impact codes
,
Genshin Impact character tier list
,
Genshin Impact leveling guide
---
PCGamesN Friday, July 14, 2023 12:38 PM
Payday 3 will require an online connection to its servers to play, its producer confirms. While many people will be wanting to play Payday 3 online as the follow-up to some of the best co-op games on PC, if you're one of those players who enjoys the heist FPS as a solo experience, you might be out of luck. With the Payday 3 release date not far away now, it's a good thing to keep in mind when deciding whether it's for you.
MORE FROM PCGAMESN:
The best co-op games on PC
,
The best crime games on PC
,
The best FPS games
---
PCGamesN Friday, July 14, 2023 12:19 PM
Assassin's Creed Mirage is almost upon us, as the Ubisoft stealth game promises to go back to the series' roots with a more condensed, less RPG-heavy experience. To that end, it looks like Assassin's Creed Mirage will also have no DLC or expansions, which became a mainstay with Origins, Odyssey, and Valhalla, meaning the Assassin's Creed Mirage release date will truly offer the complete experience.
MORE FROM PCGAMESN:
Assassin's Creed Mirage release date
,
Best stealth games
,
Best RPG games
---
PCGamesN Friday, July 14, 2023 10:54 AM
If you've been an early adopter of the Asus ROG Ally, you'll likely be looking for the best Asus ROG Ally accessories to pimp up your handheld and keep it protected. The ROG Ally is a worthy rival to Valve's Steam Deck in the handheld PC gaming scene, offering beefed-up specs whilst being smaller and quieter. We've searched the internet high and low for the best accessories to help you to get the most out of your portable console.
Although the Asus ROG Ally has been out for a few months compared to the Steam Deck, there are still plenty of accessories to enhance your experience, including protective cases, earbuds for gaming on the go, and screen protectors to keep that dazzling 120Hz VRR display as good-as-new. We particularly like Dbrand's tempered glass screen protectors.
In this guide, like the best Steam Deck accessories, we looked at build quality, value for money, and features such as wireless dongles and docks bristling. These are the best Asus ROG Ally accessories you need right now, and we'll keep this guide updated as new accessories hit the market.
MORE FROM PCGAMESN:
Asus ROG Swift PG27UQ review
,
Asus ROG Strix X470-I Gaming review
,
Best gaming motherboard
---
PCGamesN Friday, July 14, 2023 12:10 PM
Amazon Prime Day 2023 is now over, but that doesn't mean that you can't still find some fantastic deals on the site. If you're sad that you missed the annual savings event, it's likely that Amazon will host a mini Prime Day later this fall, and then it's Black Friday in November.
When events like Prime Day do roll into town, it's a great opportunity to get the best SSD for gaming and the best gaming headsets at discount prices - or, it is if you're a Prime subscriber anyway. Although even if you're not, you'll find that other retailers often try and get in on the action with concurrent sales of their own.
Best graphics card
,
Best gaming PC
,
Best SSD for gaming
---
Rock Paper Shotgun Latest Articles Feed Friday, July 14, 2023 2:07 PM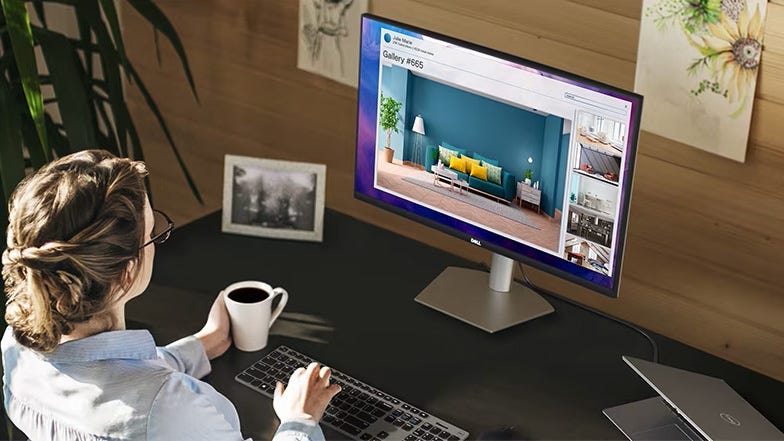 Dell make some cracking monitors, from titanic OLED ultrawides to more pedestrian models suitable for office work and slower-paced gaming. We normally focus on the upper end of the spectrum, but today we're featuring an entry-level 27-inch 1440p model that's able to deliver excellent image quality, wide viewing angles, a higher-than-normal 75Hz refresh rate and superior ergonomics thanks to a nice stand. All that for £175 - not bad, right?
To get this price, you'll need to sign up for Dell's newsletter to get a 5% off code, then use it with another code - TELEGRAPH5MON - at the checkout. That brings this £259 monitor down to £175, complete with a three-year warranty and free delivery.
---
Rock Paper Shotgun Latest Articles Feed Friday, July 14, 2023 12:30 PM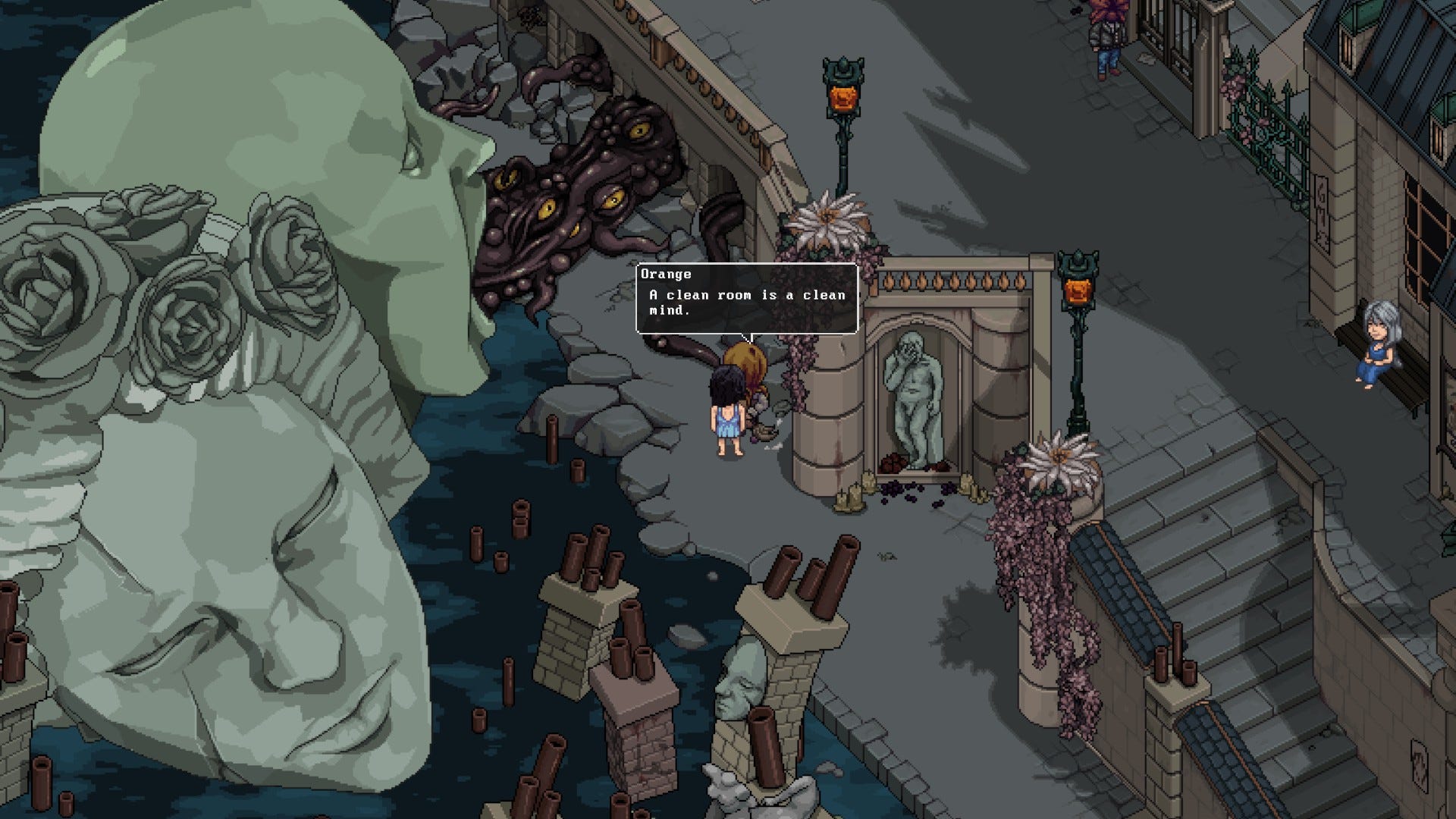 Fun as it is to pose as an expert on everything, I am not the best judge when it comes to the old psychojalimical horror. Which may be why I don't quite know how I feel about Decarnation.
There's a big content warning needed here for sexual assault, something that I assumed would turn out to be the whole point of the game. An unfair judgement, it turns out, as one of its strengths is the intriguing mystery of what's actually going on, not the more common "what traumatic thing is everything a metaphor for".
Protagonist Gloria has a lot going on, see. She's a talented cabaret dancer who recently modelled for a statue, for an artist who immediately makes some creepy remarks about how she's an ugly old hag at 29. Misogyny and self image are at the heart of this, but they're wrapped up in Gloria's worries about getting older, chasing intimacy with a new lover, and her deep love for dance, an art form that games so rarely do much with. It's not an ugly or blunt game, despite its distressing themes, and I think that's why it works for me overall.
---
Rock Paper Shotgun Latest Articles Feed Friday, July 14, 2023 12:10 PM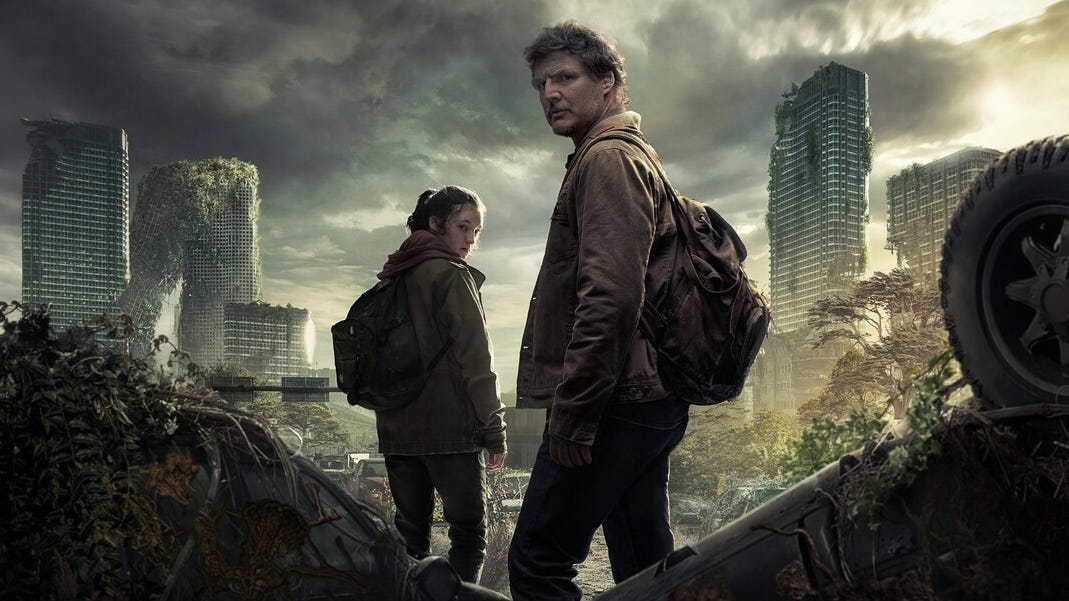 HBO's The Last of Us is an outstanding adaptation of Naughty Dog's grim zombie-survival action game, and a rare exception to the rule that most video game movies and TV shows are pretty terrible. That's not really news to anyone by now, but what is news is that The Last of Us' excellence has helped it make history as the first live-action adaptation of a video game to be nominated for any major awards. In this case, the Emmys, where it's up for no less than two dozen awards.
---
Rock Paper Shotgun Latest Articles Feed Friday, July 14, 2023 12:00 PM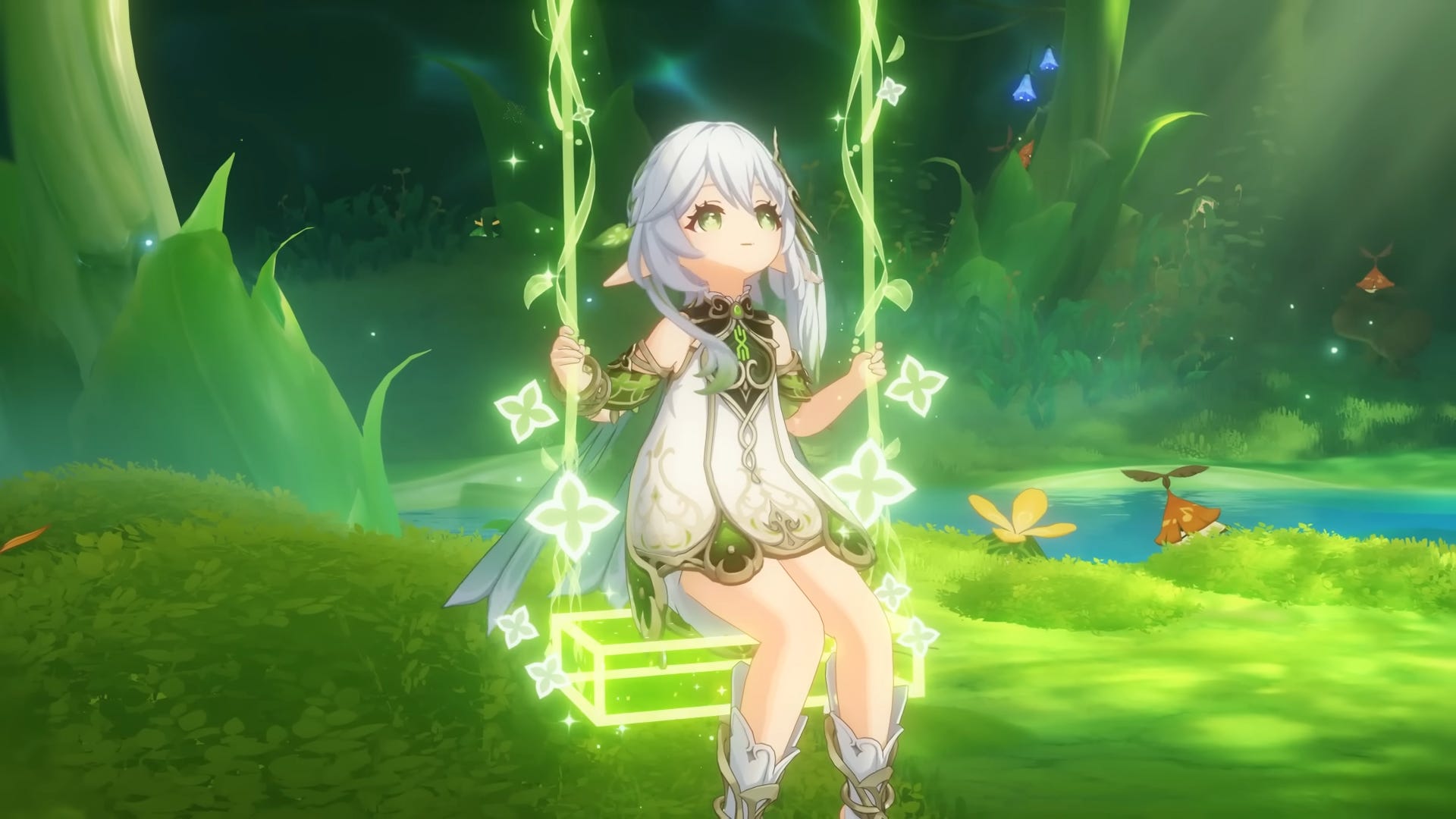 Free-to-play gacha-driven game Genshin Impact grosses billions annually, however, multiple voice actors claim they haven't been paid anything for months. Corina Boettger (the voice behind Paimon) and Brandon Winckler (the voice behind several minor roles) both jumped on Twitter to express frustration and call for the game to become a "union production." Meanwhile, developer/publisher MiHoYo say they've paid the third-party recording studio involved and "immediately urged [them] to pay our voice actors."
---
Rock Paper Shotgun Latest Articles Feed Friday, July 14, 2023 12:00 PM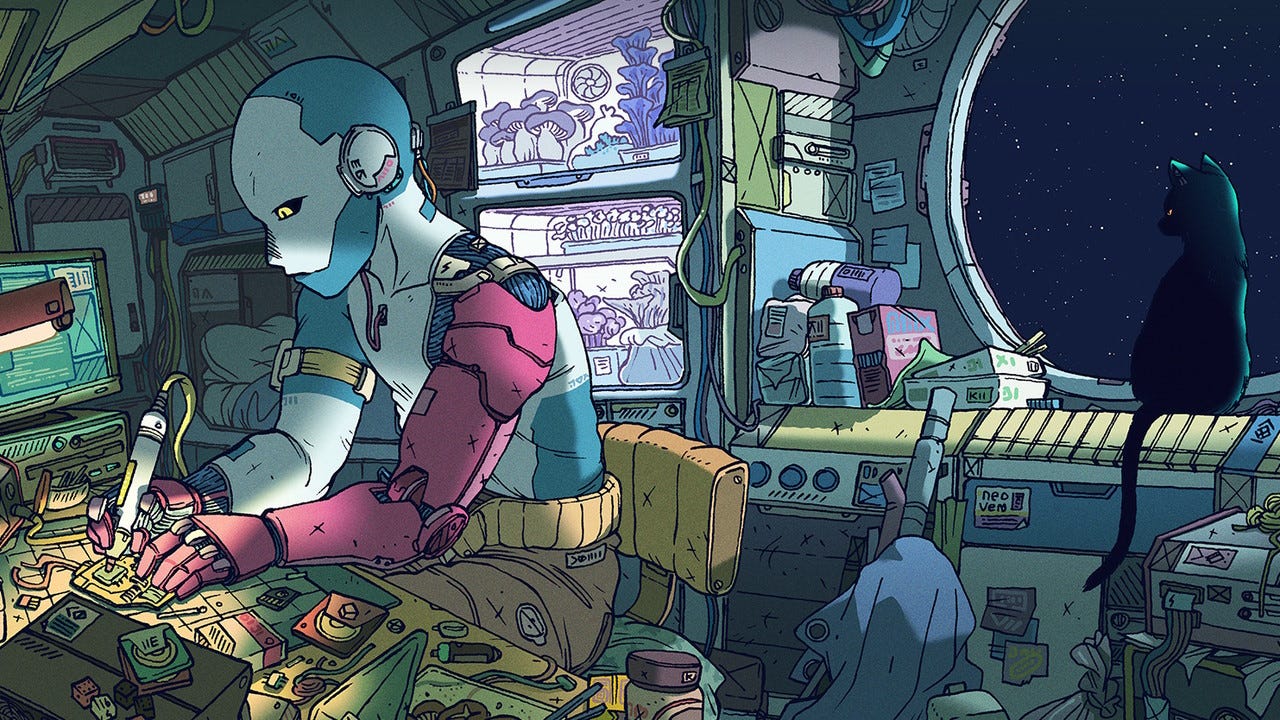 It's weird when one of your favourite notE3 announcements ends up being a little more than a notion of a game, or rather a trailer for a game that doesn't quite exist yet. But hey, when it's Citizen Sleeper 2: Starward Vector we're talking about, I think it's okay to give it a pass. I am so, so pumped to head back into the world of the Helion System developer Jump Over The Age has created here, even if it's going to be a good long while before we get to do that yet. Indeed, when I spoke to them ahead of the game's reveal at this year's PC Gaming Show, creator Gareth Damian Martin said it probably wouldn't be until at least next year before we start seeing it in action.
The good news is, while we wait for Starward Vector to come into orbit, Damian Martin is putting out a free monthly newsletter to help fill that Citizen Sleeper-shaped hole in our lives. Entitled The Helion Dispatches, the second episode just came out this week, and I've been enjoying it immensely.
---
Rock Paper Shotgun Latest Articles Feed Friday, July 14, 2023 11:35 AM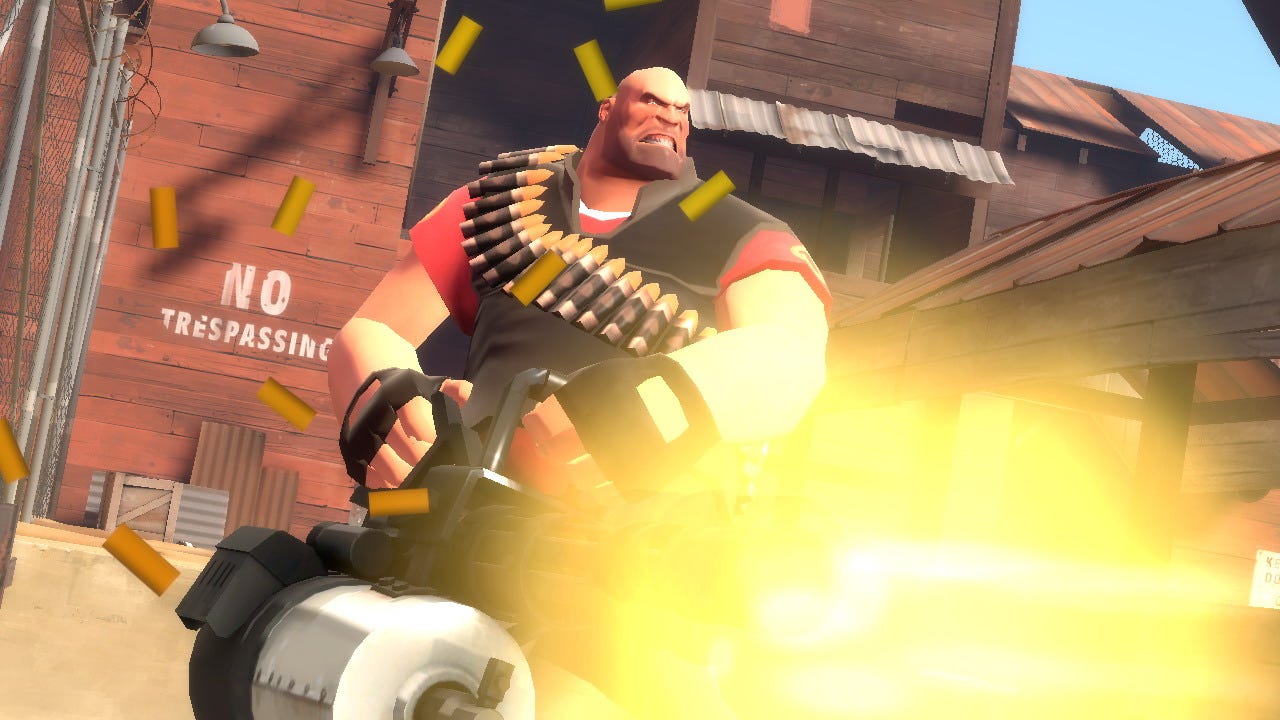 The release of Team Fortress 2's much-anticipated Summer Update this week has boosted the nearly 16-year-old multiplayer game to a new all-time record for concurrent players. Over a quarter of a million people were playing TF2 at the same time yesterday, almost doubling its previous record - and even that was only set last year, signalling that there's plenty of life left in the enormously popular shooter yet.
---
Rock Paper Shotgun Latest Articles Feed Friday, July 14, 2023 11:01 AM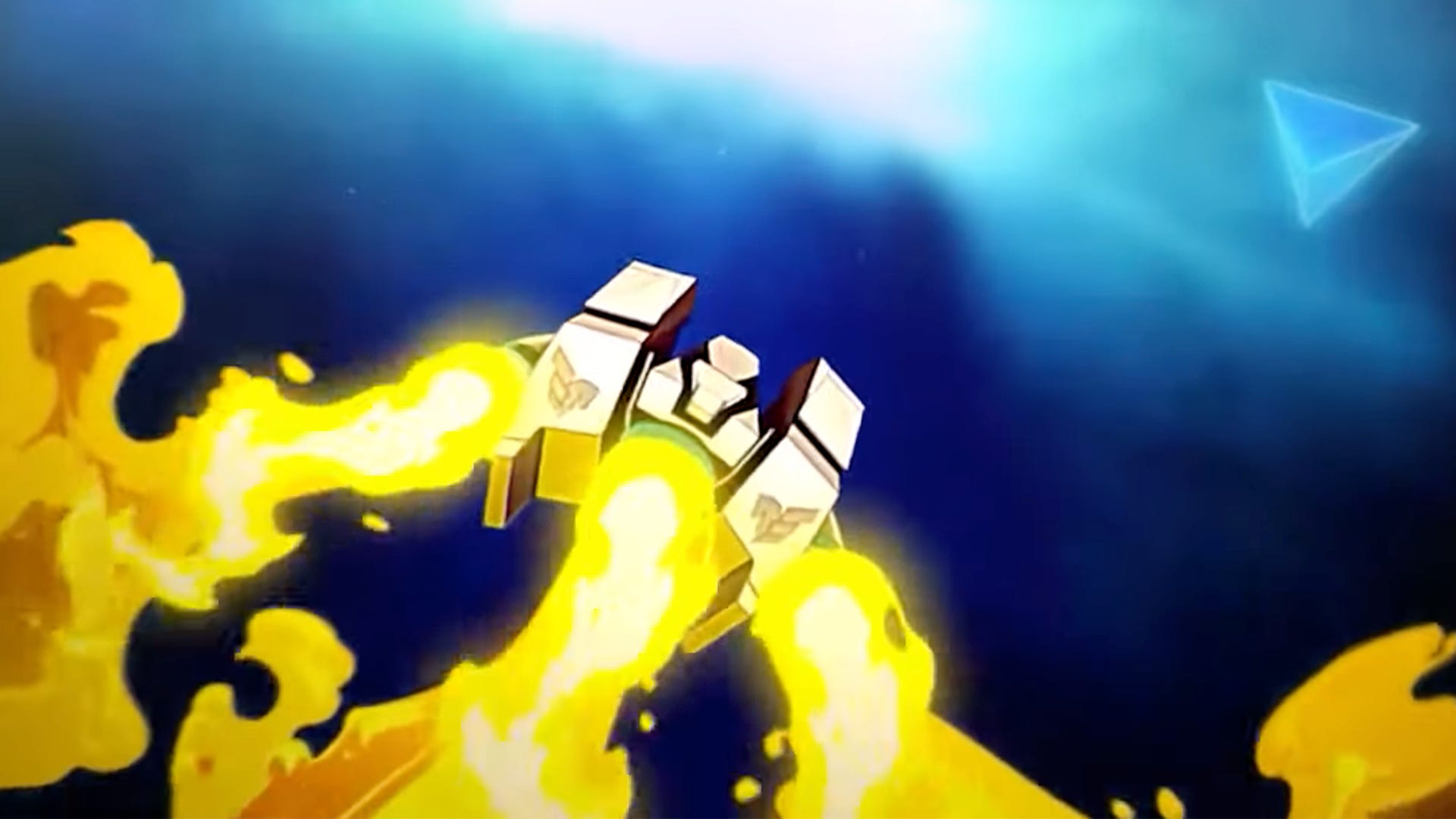 Seventies arcade hit Lunar Lander is touching back down from the abyss of forgotten classic video games with a modern reimagining. The still-kicking corpse of Atari is behind the incoming addition to the influential series, with Cris Tales studio Dreams Uncorporated leading development on a new game that will apparently add what Lunar Lander - a game about landing a lunar module on a bumpy moon - has been missing all these decades: a rich story.
---
Rock Paper Shotgun Latest Articles Feed Friday, July 14, 2023 11:00 AM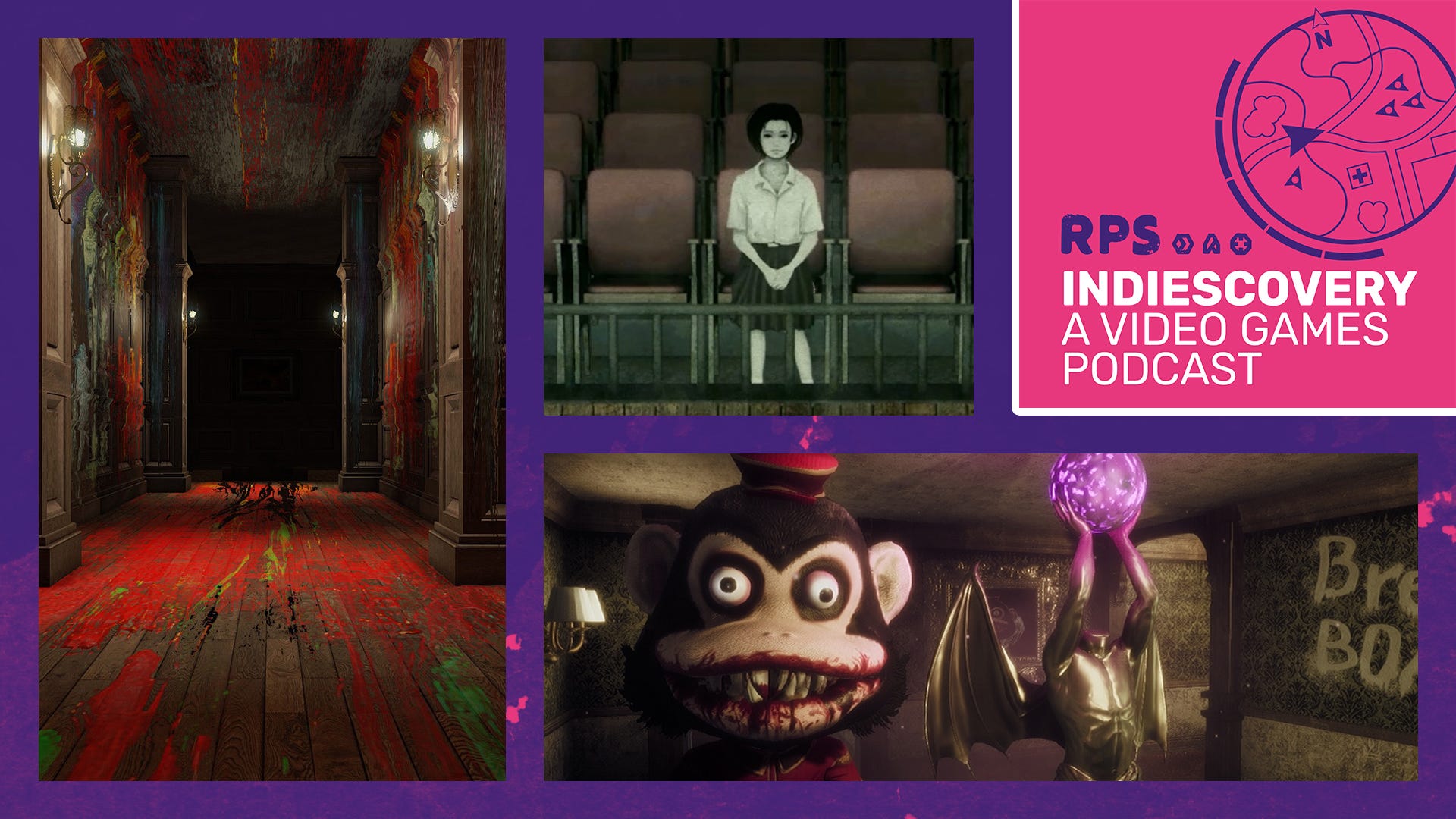 This episode it's Halloween in July, as Indiescovery sets out to answer our listeners' most burning question: "Now that Rachel and Liam have both had a turn, when does Rebecca get her main character moment?" It starts now, friends, as your resident horror maven takes you on a whistle-stop tour of my favourite indie horror games, ranging from the silly (Simulacra) to the serious (Detention), and from psychological spooks (Layers Of Fear) to outright jump-scares (Dark Deception).
Listen and subscribe via your podcast provider of choice! Find us on RSS feed, Spotify, Apple Podcasts, Google Podcasts, Pocket Casts, Amazon Music, TuneIn, Deezer, YouTube, or — if you prefer — right here!
---
Rock Paper Shotgun Latest Articles Feed Friday, July 14, 2023 10:24 AM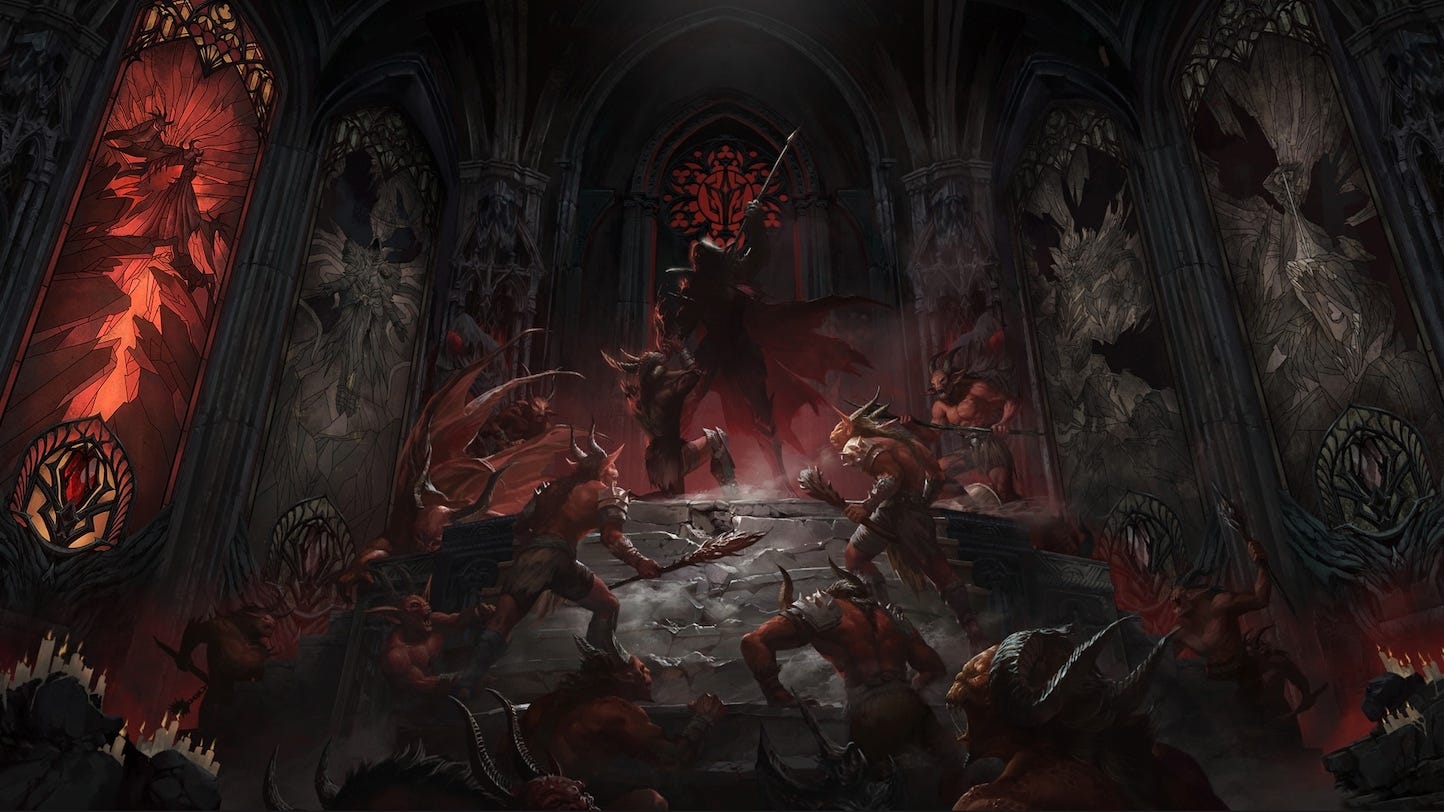 Starting today, you can play as Diablo's first new class in almost ten years. The Blood Knights are a group of spear-wielding warriors who survived vampire bites and were saved just before the curse fully took over. Sounds badass but the new class is only available in Diablo Immortal, meaning demon-slayers will need to give Diablo 4 a break to play with the fresh bloodsuckers.
---
Rock Paper Shotgun Latest Articles Feed Friday, July 14, 2023 10:20 AM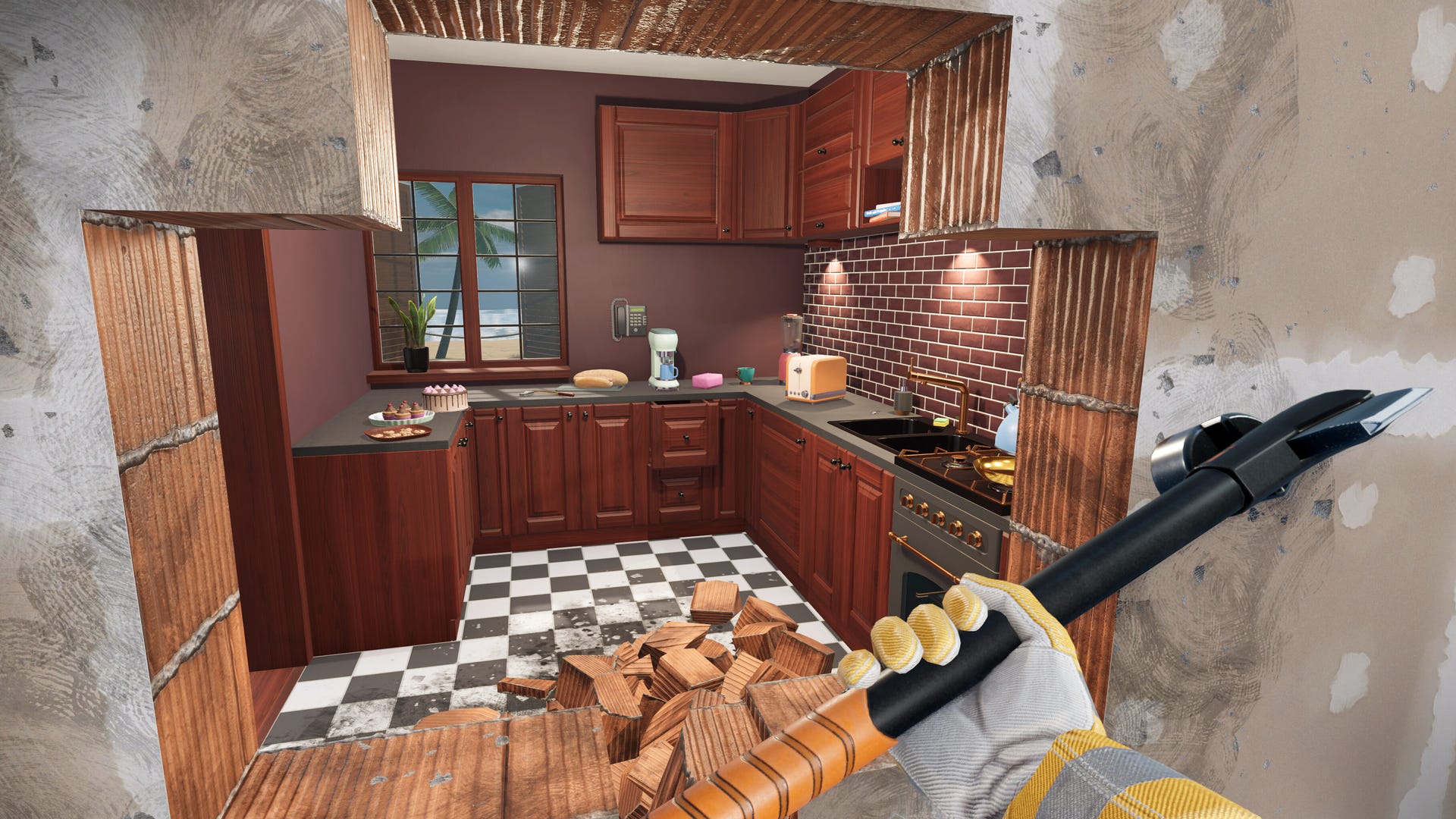 These days, weeks often feel like years, so if you told me Steam Next Fest happened back at the start of the year, I'd believe you. And yet, it was little under a month ago that Valve kicked off its annual demo-filled celebration of upcoming PC games. Now, it's checking back in with a ranking of the most popular demos that people played - and it's a doozy of a list.
---
Twinfinite Friday, July 14, 2023 4:30 PM
A never-ending train of Despair.
---
Twinfinite Friday, July 14, 2023 4:00 PM
These games could use some fresh content to pull us back in.
---
Twinfinite Friday, July 14, 2023 3:52 PM
Ride like the wind, Bullseye!
---
Twinfinite Friday, July 14, 2023 3:30 PM
The original Xbox is old enough to drink!
---
Twinfinite Friday, July 14, 2023 11:51 AM
Can you name all these Big Bang theory side characters?
---
Siliconera Friday, July 14, 2023 5:30 PM
Studio Ghibli and Hayao Miyazaki's new movie is called How Do You Live in Japan, but it will be The Boy and the Heron outside it. GKIDS announced it picked up the film. When it did, it revealed the new name for it. While it is airing now in theaters in Japan, it won't show up in North America until 2023.
Here's the official announcement. It doesn't note if there will be an English dub or who actors might be should one appear.
This initial reveal also didn't mention anything about a physical release yet. However, GKIDS is known for that. For example, it did so for the Studio Glibli movie Earwig and the Witch. Movies it handles also often show up on streaming services. That ended happening with films like Promare, which turned up on HBO Max. (That service is now just known as Max.)
This is the second reveal regarding the film today. The Japanese voice actors were also confirmed. There's also an icon appearing next to the hashtag "#君たちはどう生きるか" that resembles the heron on Twitter.
How Do You Live is airing in theaters in Japan now, but the Studio Ghibli movie will be known as The Boy and the Heron when it ends up appearing worldwide in North American theaters.
The post Studio Ghibli's How Do You Live Called The Boy and the Heron Outside Japan appeared first on Siliconera.
---
Siliconera Friday, July 14, 2023 5:00 PM
The Good Smile Company announced two Metroid Dread figures will be released as part of their figma line. One will be a re-release of Samus Aran in her armor from Metroid Dread. The second is a new figure of an E.M.M.I. robot. Pre-orders for both figures are open now until August 24, 2023. Samus will come to North America in Q1 2024, while the E.M.M.I. will follow her in Q3 2024.
The Samus Aran: Dread Ver. figma features Samus in her slimmer suit design. The figure features multiple hand parts and is made from a flexible plastic to make it easier to pose. There is also a Morph Ball part and a Spider Magnet that allows Samus to be posed sticking to walls. The figure is set to release in two waves in October and November 2023 in Japan and in Q1 2024 from the US store. It's priced at ¥12,500 or $82.99, depending on your storefront.
The E.M.M.I. figma is the white variant of the various E.M.M.I. units that Samus has to dodge around throughout Metroid Dread. It comes with an optional face plate and DNA-extracting spike. This figma will release in May 2024 in Japan or Q3 2024 from the US store. It will cost ¥16,800 or $110.99.
Metroid Dread is available now for Nintendo Switch. The two Metroid Dread figures are available for pre-order until August 24, 2023.
The post Metroid Dread Samus Aran and E.M.M.I. Figmas Arrive Next Year appeared first on Siliconera.
---
Siliconera Friday, July 14, 2023 4:30 PM
Good Smile Company will release Pop Up Parade figures of Yuma and Shinigami from Master Detective Archives: Rain Code. Both of them are readily available to pre-order until August 10, 2023. Those in Japan can get them in December 2023, and people in North America will have to wait until Q1 2024. They cost 4,800/$31.99 each.
As Pop Up Parades, both the Rain Code Yuma and Shinigami figures are fairly small. They both stand at about 17 to 18 centimeters in height. Yuma poses like he's just figured something out. He's holding a finger in the air while his cape billows behind him. Meanwhile, Shinigami poses like she's cheering. It looks similar to the pose she makes right before she jumps into the barrel during the Shinigami Puzzle segments.
Here are some more pictures of the Yuma and Shinigami figures:
[gallery columns="5" link="file" ids="972911,972910,972909,972908,972907"]
Yuma and Shinigami are the protagonists of Master Detective Archives: Rain Code. Yuma is a trainee detective in the WDO (World Detective Organization) and Shinigami is the death god that haunts him after he made a contract with her. Unfortunately, due to the effects of said contract, he doesn't remember anything about his past. Together, they work together to solve crimes in Kanai Ward.
The Master Detective Archives: Rain Code Yuma and Shinigami Pop Up Parade figures are open for pre-order until August 10, 2023. Master Detective Archives: Rain Code is available on the Nintendo Switch.
The post Rain Code Yuma and Shinigami Figures on the Way appeared first on Siliconera.
---
Siliconera Friday, July 14, 2023 4:00 PM
Capcom launched a product survey for Resident Evil 4. This is an opportunity for players of the remake to offer their feedback on the game. The survey will remain open until August 31, 2023. All participants will also receive a digital wallpaper featuring Resident Evil 4 key art.
The survey is only open to those who've played Resident Evil 4, as it asks players to rate various different aspects of the experience. The categories that players are asked about include story, characters, graphics, controls, UI and the horror elements.
Players are also being asked to assess the difficulty, amount of content and how immersive the game was. This includes specific gameplay mechanics, including the knife parry system and the accessibility options. Capcom also ask if players are likely to recommend the game to friends.
The survey also asks about other genres you enjoy outside of this title and series. It also asks about other Resident Evil games you have played. Once done, you get the Resident Evil 4 wallpaper.
This isn't the first time Capcom sought feedback from players on their games. They held one for Resident Evil Village after the Winters expansion, and a general survey on Capcom games was available in March 2023.
The Resident Evil 4 remake is out now for the PS4, PS5, Xbox One, Xbox Series X/S and PC. The survey will be open until August 31, 2023.
The post Resident Evil 4 Survey Offers Players Free Digital Wallpaper appeared first on Siliconera.
---
Siliconera Friday, July 14, 2023 3:30 PM
Aegis and Vicious from Tales of Crestoria will join Tales of the Rays as Mirrages in the new "Pirates of Justice" event. You will also be able to get seasonal Mirrages for Kanata and Misella. This event will run until July 31, 2023. [Thanks, Gamer!]
Both Vicious and Aegis will be free so long as you complete the event story. Its tale follows Kanata and the others after they hear rumors about pirates stealing alcohol in a port town. They're not surprised to find that Vicious is leading the pirates. However, what is surprising is the fact that Aegis is there, considering he is a man of justice.
Aside from free Aegis and Vicious Mirrages, you will be able to get Mirrages of Kanata and Misella in pirate garb. You can check out all of their Mirrage Artes here:
https://www.youtube.com/watch?v=ay9hNDbV4t4
https://www.youtube.com/watch?v=l6vI4yI5UHM
https://www.youtube.com/watch?v=gFlpPcwBrks&t
https://www.youtube.com/watch?v=gnHT87KwDQQ
Tales of Crestoria was a mobile game entry in the Tales series that focused on a group of original protagonists. It ran from 2020 to 2022. Though the story ended in the game, it's since continued as a manga. It focuses on a boy named Kanata, who bears a sin that he cannot atone. Along with other transgressors and previous Tales characters, he goes on a journey to fight against the rules of the world.
Tales of the Rays is available on mobile devices in Japan. The Tales of Crestoria pirates event will run until July 31, 2023 in Tales of the Rays.
The post Vicious and Aegis of Crestoria Will Appear in Tales of the Rays appeared first on Siliconera.
---
Siliconera Friday, July 14, 2023 3:00 PM
Nintendo's Famicom console launched in Japan on July 15, 1983. To commemorate the system's 40th anniversary, why not play some of the best Famicom games? Here are Siliconera's suggestions, whether you're digging through old cartridges or sifting through digital libraries.
The best Famicom games to play on modern systems
The first stop for most to check out some Famicom games in 2023 is probably Nintendo Switch Online. It's handy, and players can easily download the Japanese version of the app and use it with any region's NSO subscription. So what Japanese exclusives are on offer? Our top recommendations are Joy Mech Fight and Adventures of Lolo 2. The second Lolo, added to the Japan lineup when the West got the first, is a fun block-pushing puzzler with a lot of interesting levels and a satisfying difficulty curve.
That said, it did come out on NES! If you want a true Famicom-only experience, Joy Mech Fight is your best bet. It's simultaneously a Nintendo-like response to the Street Fighter II craze and an experiment in using multiple smaller sprites to create larger characters on the aging 8-bit hardware. Most importantly? It's a heck of a lot of fun and doesn't need language mastery.
Outside of the NSO app, there are increasingly more options too. Arc System Works' Retro Brawler Bundle collects a ton of Double Dragon and Kunio-kun games, and even translates all the Japan-only ones. Kunio games have a cult following for their focus on multiplayer fun and experimentation with genre, but more than anything else, they're incredibly Famicom.
And if you want to sink your teeth into something deeper, the Fire Emblem: Shadow Dragon and the Blade of Light translation is cool! But, uh, you'd have to have bought it two years ago. We're constantly baffled by Nintendo's digital strategies.
The best Famicom launch games to play today
If you're looking to truly celebrate July 15, 1983, your options are going to be limited! The Famicom launch lineup consisted of just three games: Donkey Kong, Donkey Kong Jr. and Popeye. Honestly, these aren't the versions of these titles to play regardless, as they're competent and impressive ports for the time but still inferior to the arcade releases. And since they're arcade games first, they don't really lean into the Famicom's strengths.
Widening the criteria just a bit does get you some interesting little titles from the Famicom's early days, though! We'd recommend checking out those one-name "black box" releases, like Baseball, Tennis and Pinball. They're not technical marvels, all safely sticking to what everyone knew the hardware could do at the beginning. Still, they can be a great time, and are a good example of what those first few years offered.
The early Famicom days were also heavily defined by light gun titles. Wild Gunman, Duck Hunt and Hogan's Alley all launched in the system's first year, making them a significant portion of the available library. Which makes sense! Nintendo was still near the era of its '70s light gun successes, and translating that to the home was likely one of its earliest ideas for the platform. (Also? If you're busting out original hardware, you may as well try some of the games that are trickier to port or emulate, and light gun releases are certainly that.)
The best remaining Famicom exclusives
Looking for options more off the beaten path? Many great Famicom games never got localizations, ports or remakes, somehow. Some are easier to understand! Take Konami's Wai Wai World, for example. The mashup platform action game is a lot of fun, but the game mixed Konami properties with some licenses it happened to have at the time, like King Kong and The Goonies. Still, the game (and its sequel!) are definitely worth an anniversary visit.
If you'd rather see just how far the Famicom hardware could go, why not play Lagrange Point? With a special audio chip in the cartridge and an ambitious space RPG design, it often feels too big for the hardware. The diligent work of the fan translation community makes it playable in English, too!
But seriously, the Famicom library is delightfully huge, and there are a lot of experiences worth playing on the platform. If you can manage it, we'd most recommend finding a pile of cartridges and just sifting through and following your heart. Just, you know, be prepared for a lot of baseball games in there.
What do you think are the best Famicom games to play for the console's 40th anniversary? Let us know in the comments. And check out more of our handy guides!
The post The Best Famicom Games to Celebrate Its 40th Anniversary appeared first on Siliconera.
---
Siliconera Friday, July 14, 2023 2:30 PM
Hololive opened orders for a CouncilRyS plush line. It features six characters. However, not all of them are active. While people can get stuffed versions of the currently-active Ceres Fauna, Hakos Baelz, IRyS, Nanashi Mumei, and Ouro Kronii, it also includes former Hololive Vtuber Tsukumo Sana. Sana graduated in July 2022, following a hiatus earlier in the year due to a back injury. The six designs are expected to ship between mid-January 2024 to mid-February 2024.
All six of the plush are "made to order" items. Each one is $26. Sizes vary for each one. For example, the Sana one is the tallest at 250mm. Fauna is shortest, as it will be 210mm. All of them are made of polyester. Every one of them is based on the chibi "BEEGsmol" designs sometimes used for their streams.
Here's a closer look at each of the Hololive CouncilRyS plush designs.
[gallery size="full" ids="972992,972993,972994,972995,972996,972997" link="file"]
The reveal follows a Hololive CouncilRyS karaoke relay. On July 13, 2023, Fauna, Kronii, Mumei, Baelz, and IRyS took part in unarchived streams. This was followed by a group stream that featured Gartic Phone and the plush announcement.
The Hololive English Myth BEEGsmol CouncilRyS plush will ship sometime between January and February 2024. Tsukumo Sana graduated from Hololive back in July 2022.
The post Hololive CouncilRyS BEEGsmol Plush Line Includes Sana appeared first on Siliconera.
---
Siliconera Friday, July 14, 2023 2:00 PM
Lots of new Genshin Impact merchandise will appear both due to a campaign with GiGO and during the Genshin Impact Animate Fair Summer 2023. The GiGO items will appear starting on July 29, 2023 until September 17, 2023. Meanwhile, the Genshin Impact Animate Fair Summer 2023 will run between July 22, 2023 and September 24, 2023.
The GiGO campaign lineup includes big acrylic stands, effect acrylic stands, acrylic boards, a glass set, chibi acrylic keychains, long cushions, a rubber mat, and plushes of Kaveh and Nilou. Customers who spend 500 yen (or $3.61) on GiGO crane games will receive an original card featuring newly drawn character illustrations.
You can check out the lineup here:
[gallery columns="5" size="medium" ids="972920,972921,972922,972923,972924,972925,972926,972927,972918,972919" link="file"]
New Genshin Impact taiyaki featuring Sumeru characters will be available at GiGO's Taiyaki store. Customers who purchase one will receive a random original coaster, and there are 12 different ones available.
[gallery columns="2" size="medium" link="file" ids="972928,972929"]
A special Genshin Impact exhibition will be held at the Animate Akihabara 2 store between July 22, 2023 and August 13, 2023. Exclusive merchandise will also be available during this event.
The merchandise available to purchase as part of the Genshin Impact Animate Exhibition are:
Acrylic stands (Kuki Shinobu and Shikanoin Heizou versions) – 1,540 JPY ($11 USD)
Acrylic chibi keychain of Yae Miko – 770 JPY ($5 USD)
Chibi character bookmarks (set of four) – 1,650 JPY ($12 USD)
Sticky notes (Tartaglia, Kokomi, and Ayato versions available) – 550 JPY ($4 USD)
Pocket mirror (Tartaglia and Sangonomiya Kokomi version available) – 2,200 JPY ($16 USD)
[gallery link="file" size="medium" ids="972912,972913,972914,972915,972916,972917"]
A character postcard will be included with every purchase over 2,200 yen (about $16 USD.) The three postcards available feature Tighnari, Kamisato Ayato, and Yelan.
[caption id="attachment_972931" align="alignnone" width="1200"]
Image via Animate[/caption]
Genshin Impact is available for the PS4, PS5, PC, and mobile devices. As a reminder, the HoYo Fest 2023 fan art costume contest recently began, and it will run until July 27, 2023.
The post GiGO and Animate Working on Genshin Impact Merchandise appeared first on Siliconera.
---
Siliconera Friday, July 14, 2023 1:30 PM
Riolu Hatch Day will take place in Pokemon GO on July 22, 2023. This will be the first Hatch Day event. Aside from more reliable egg hatching, you will also be able to take on some Field and Timed Research missions. It will be available from 2pm to 5pm local time on July 22, 2023 worldwide.
On Hatch Day, there will be a higher chance of hatching the featured Pokemon from 2km eggs. For Riolu Hatch Day, we will obviously get Riolus more often than not. We will also see a greater chance of getting a Shiny Pokemon from an egg. Other bonuses include double the Stardust from hatching Eggs and more frequent 2km Eggs from PokeStops.
In Pokemon, Riolu is a Fighting-type Pokemon that evolves into Lucario after you give it 50 candies. As a "baby" Pokemon, its stats are not very impressive until it turns into the more powerful Lucario. Since it's a fairly rare Pokemon to get from an egg, Hatch Day might provide an opportunity to get a Riolu on your own. If you need Incubators to help you with that, there will be a limited challenge to earn Super Incubators to increase the chances of hatching a Riolu.
Pokemon GO is readily available on mobile devices. Riolu Hatch Day will take place on July 22, 2023 from 2pm to 5pm. The game recently celebrated its 7th anniversary, with more frequent appearances from Pokemon starters such as Torchic and Rowlet.
The post Riolu Stars in Pokemon GO First Hatch Day appeared first on Siliconera.
---
Siliconera Friday, July 14, 2023 1:00 PM
One of the more recent Dragon Quest games is no longer a Switch exclusive. Dragon Quest Treasures is now on PCs, and it is Steam Deck verified. Both standard and Digital Deluxe versions are available for $49.99 and $54.99, respectively. There is also an early purchase bonus.
As a reminder, Dragon Quest Treasures is a spin-off of Dragon Quest XI. Erik and his sister Mia are the stars and playable characters. After meeting the strange talking monsters Porcus and Purrsula, they end up getting to the land of Draconia, acquiring a pair of special daggers, and getting a chance to find lots of treasures. It's also a bit like the Dragon Quest Monsters series in that you recruit monsters who join your party and tend to do most of the fighting. They also have special skills that aid in exploration.
The Dragon Quest Treasures Digital Deluxe edition includes the following extra items. All are items you can get or earn in-game
・25 Bestest Buddy Bullet
・25 Omniheal Bomb
・A Great Sabercat monster ally
・A Ruby Golem monster ally
・A Icy Dragling monster ally
If people buy the game before July 28, 2023, they get the following early purchase bonuses. Again, all three can be found in-game.
10 Better Buddy Bullets
10 Chimaera Wings
15 Fullheal Pellets
There's also a launch trailer.
https://www.youtube.com/watch?v=CRN_efhrKxs&feature=youtu.be&ab_channel=DRAGONQUEST
Dragon Quest Treasures is available for the Nintendo Switch and PC, and it is playable on a Steam Deck.
The post Dragon Quest Treasures PC Port Launches, Is Steam Deck Verified appeared first on Siliconera.
---
Siliconera Friday, July 14, 2023 12:30 PM
Once again, Square Enix celebrated the lead up to the Final Fantasy XVI soundtrack with a theme song release. It's been sharing snippets of tracks and their official lyrics on a daily bases. The latest Final Fantasy XVI track is "Ascension," which is based on Dion.
First, here's the sample of the song. Dion is one of the Dominants in the game and is tied to the Eikon Bahamut. He hails from Sanbreque and is its prince.
【Preview 5 -試聴⑤-】

2023.7.19 ON SALE
『FINAL FANTASY XVI Original Soundtrack』

This dramatic song is a condensed representation of Dion's life.
ディオンの人生を凝縮して表現したドラマティックな曲。#FF16 pic.twitter.com/G1XOhtvglm

— SQUARE ENIX MUSIC (@sem_sep) July 14, 2023
Here are the official lyrics for "Ascension" from Final Fantasy XVI:
On wings of an angel forsaken
Our destinies lie

In courage, conviction (through the night)
We find our redemption (find our light)
That we might make our ascension

Burden shouldered
Seven worlds of teardrops falling to the sea
Bitter seeds, these, e're yearning to be

Free!
Holy Mother set us free!
Strike our irons, be our

Solace
Temperance
Virtue
Vengeance

Firmament over us
Fundament 'neath us

Take flight into the starry heavens
On high, celestial procession
Fire on ruby mountaintop
To guide us to the word of god(dess)

Solace
Temperance
Virtue
Ascension!

Guide our spirits ever higher
And higher and higher and higher, higher!

On wings of Faith
We'll rise aain

Ware ye the madness
The breeds inside us

Tides of fury flowing, ebbing
Mists of malice whorling, wending
Veil of nothing, never-ending
Dare not seek what lurketh down beneath
No!

An evil hiding from the sun
Blinded, he screameth eschaton immanent
Dion isn't the only character whose Final Fantasy XVI theme song and lyrics were revealed. Square Enix did the same for Clive.
Final Fantasy XVI is available for the PlayStation 5. There is a six-month exclusivity period. The Final Fantasy XVI official soundtrack releases on July 19, 2023 worldwide.
The post Final Fantasy XVI Dion Theme Song and Its Lyrics Shared appeared first on Siliconera.
---
Siliconera Friday, July 14, 2023 12:00 PM
Nintendo released the ranking for the most downloaded games on the Switch for the first half of 2023. The chart does not feature specific sales numbers. This information also seems to only take the Japanese Nintendo store into consideration. It does confirm The Legend of Zelda: Tears of the Kingdom took first place so far.
The Nintendo download ranking for the most downloaded Switch games in Japan for the first half of 2023 is as follows:
The Legend of Zelda: Tears of the Kingdom
Fire Emblem Engage
Mario Kart 8 Deluxe
Splatoon 3
Mega Man Battle Network Legacy Collection Vol. 2
The Legend of Zelda: Breath of the Wild
Mega Man Battle Network Legacy Collection Vol. 1
Kirby's Return to Dreamland
Monster Hunter Rise
Pokemon Violet
Overcooked 2
Sekai no Asobi Taizen 51
Persona 4 Golden
Animal Crossing: New Horizons
Minecraft
Super Smash Bros. Ultimate Special Edition
Human Fall Flat
Pokemon Scarlet
Persona 3 Portable
Phoenix Wright: Ace Attorney Trilogy
Among Us
Nintendo Switch Sports
Kirby's Dream Buffet
Final Fantasy V
Final Fantasy VI
PowerWash Simulator
Momotaro Dentetsu
Story of Seasons: A Wonderful Life
Mario Party Superstars
Pikmin 2
Nintendo already reported sales milestones for some of these games, such as Mega Man Battle Network Legacy Collection and The Legend of Zelda: Tears of the Kingdom. Not all of these games are from 2023 either. Mario Party Superstars came out in 2021 and Mario Kart 8 Deluxe came out in 2017. Their nature as party games might contribute to why people still download them years later, as well as possible sales.
Of these games, only Among Us is on sale. Again, this ranking only looks at Japan's downloads, so there might be more popular games in other regions.
The post Tears of the Kingdom Is Most Downloaded 2023 Japanese Switch Game So Far appeared first on Siliconera.
---
Siliconera Friday, July 14, 2023 11:30 AM
The voice actors cast for the new Hayao Miyazaki Studio Ghibli movie, How Do You Live? is now available online. It features popular actors such as Takuya Kimura and Kou Shibasaki. Kenshi Yonezu sang the theme song "Chikyugi" for the film. [Thanks, Oricon!]
As of the time of writing, the cast list on Oricon only provides the voice actors and not the characters they play in How Do You Live?. In any case, you will be able to hear the voice talents of:
Aimyon (Singer; How Do You Live? is her debut)
Jun Fubuki (Pinako Rockbell in Fullmetal Alchemist: The Revenge of Scar)
Karen Takizawa (Sei Sato in Maria-sama ga Miteru)
Keiko Takeshita (Sadako Maki in Arriety)
Kou Shibasaki (Mitsuko in Battle Royale)
Masaki Suda (Shinpachi in Gintama)
Sawako Agawa (Taeko Nakamura in Egoist)
Shinobu Otake (Nikuko in Fortune Favors Lady Nikuko)
Takuya Kimura (Yagami in Lost Judgment)
Yoshino Kimura (Tigress in Kung Fu Panda)
Suda and Shibasaki will play the leading roles. Meanwhile, Takuya Kimura is a special guest.
Kenshi Yonezu is a prolific and popular Japanese singer. Aside from providing the theme song "Chikyugi" for How Do You Live?, he also sang the opening of Chainsaw Man and the second season of My Hero Academia. As well, he recently provided the theme song for Final Fantasy XVI. As of the time of writing, "Chikyugi" is not available on YouTube.
How Do You Live? is a new Studio Ghibli movie currently airing in Japanese theaters. There's no international release date yet. There's been practically no promotional campaign for the film. But the story appears to take place during WWII and focuses on the idea of creating a world without conflict.
The post Studio Ghibli Movie How Do You Live Voice Actors Revealed appeared first on Siliconera.
---
Siliconera Friday, July 14, 2023 11:00 AM
HoYoVerse responded to allegations that Genshin Impact English voice actors have not been paid. In a statement issued to Sports Illustrated, the company confirmed suspicions that this looks like an issue with the external studio Formosa Interactive and are seeking solutions. [Thanks, Sports Illustrated!]
The allegations appeared earlier in July 2023, with voice actor Brandon Winckler taking to Twitter to state that he has not received pay for a project for over four months. He later named Genshin Impact as the problem project and stated that the situation had not been resolved after multiple emails. Paimon voice actor Corina Boettger also confirmed that they have also not received payment since December 2022. Boettger did state that they are unaware if the source of the problem was HoYoVerse or Formosa. Both voice actors also urged for a union contract.
HoYoVerse's statement does seem to confirm that the voice actor payment problems lie with Formosa. The company stated that it made all necessary payments to the studio and are urging it to pay actors what they are owed. HoYoVerse have stated that it will look into "alternative solutions" to the problem.
There are also seemingly no issues with voice actor's pay on other HoYoVerse projects. Winckler confirmed that he loves working with Studio Rocket Sound, the studio contracted for Honkai: Star Rail's English dub. There also does not appear to be an issue with voice actor pay in other countries.
This is not the first controversy HoYoVerse encountered with the English dub of Genshin Impact. The English voice of Tighnari was recast in February 2023 due to sexual misconduct. Tighnari's dialogue was replaced with performances by new actor Zachary Gordon.
Genshin Impact is available now for PC, PS4, PS5 and mobile platforms.
The post HoYoVerse Responds to Genshin Impact Voice Actor Pay Dispute appeared first on Siliconera.
---
Siliconera Friday, July 14, 2023 10:30 AM
HoYoVerse kicked off marketing for Blade in Honkai: Star Rail by releasing a trailer, sharing background details, and announcing a fan art contest. With the video, it is a cinematic one hinting at what to expect from him once we properly encounter him in 1.2. With the insight into who he is, it involves a number of quotes from a Stellaron Hunter who knows him. Finally, people can enter the fan art contest until August 10, 2023.
First, here is the Honkai: Star Rail Blade trailer. It mainly hints at his past, though in the second half we get to see a future encounter between him and Dan Heng.
https://www.youtube.com/watch?v=CQeTZ4_77PA&ab_channel=Honkai%3AStarRail
With the details, "we" get to ask a few "questions" to someone who knows Blade. The person says that he "doesn't really like to chat." He joined because of a promise from Elio, and he's the most focused and competent Stellaron Hunter. He doesn't have patience for annoyances. However, this reveal didn't discuss the intricacies of his relationship with Dan Heng or meaning of his name.
Finally, the Honkai: Star Rail Blade fan art contest involves entering via the official site and by sharing in-progress and finished copies of the art on Facebook, Instagram, or Twitter with the #Blade and #FanArtContest hashtags. The first deadline is August 10, 2023. Judges will pick winners until August 23, 2023. Then the winners will be revealed between August 23, 2023 and September 6, 2023. The first place winner will get $500 and 3,000 Stellar Jades. The three people in second will get $200 and 1,000 Stellar Jade. Five third place folks will get $100 and 500 Stellar Jade. Finally, the 10 people who win the "Lucky Star Prize" will get a Blade acrylic character stand, keychain, and pin.
Honkai: Star Rail is available for the PC and mobile devices, and the Blade banner appears on July 19, 2023. The PS5 version will appear later in 2023.
The post Honkai: Star Rail Blade Trailer and Fan Art Contest Shared appeared first on Siliconera.
---
PC Invasion - FeedDDD Friday, July 14, 2023 5:36 PM
A staple feature in the burgeoning 'Survivor-like' genre is the ability to manipulate the choices you're given upon leveling up. In Halls of Torment, this feature comes in the form of the Potion system, which lets you re-roll, double up, or permanently remove specific leveling choices a set number of times per run. Having these options available greatly increases the consistency of your character builds, letting you plan out a road to victory and stick to it each time. If that sounds good to you, then read on for our guide on how to get all the Potions in Halls of Torment. How to brew every Potion in Halls of Torment Speak with the Cupbearer Screenshot by PC Invasion Before you can begin your Potion-brewing quest, you'll first need to rescue the Cupbearer from the game's third stage, the Forgotten Viaduct. Once you do, you'll find him waiting for you back at Camp after you're done with your run. He'll thank you for saving him, and offer to brew up some Poti...
---
PC Invasion - FeedDDD Friday, July 14, 2023 3:43 PM
To understand the meta of Exoprimal, it's probably a good idea to get used to all the exosuits featured in the game. Each offers something that can help the team defend themselves against the dinosaurs or other players. Plus, not all are built do to one thing, meaning you get to pick roles in how you play. This allows for teamwork to be the main focus during those heated moments. Before going any further, it's good to know that not all the suits are created equal in Exoprimal. Plus, not all will be centered around firepower or taking a lot of damage. From my somewhat limited amount of playing, in a tier list, I've broken down the best exosuits featured in Exoprimal. Exoprimal: Best exosuits – tier list These suits that follow are the best of the best, they can handle well and can act like game changers. This list goes from worst to best. C – tier Murasame Skywave B – tier Roadblock Nimbus A – tier Deadeye S – Tier B...
---
PC Invasion - FeedDDD Friday, July 14, 2023 2:46 PM
Demon Slayer Legacy is a great Demon Slayer Roblox game with a lot of great clans. There are 16 clans in Demon Slayer Legacy and all of them have their pros and cons. However, there are some clans that are better than others. Here are the best clans in Demon Slayer Legacy ranked from best to worst. Note: If you want to try out another great anime Roblox game, I suggest you check out the best clans in Project Mugetsu. How to get a clan in Demon Slayer Legacy Before we get to the Demon Slayer Legacy clan tier list, you need to know how to get a good clan. When I started the game, I had around 25 spins. After customizing my characters, I got to use my 25 spins to get a good clan. Since most clans offer buffs to specific powers, I highly recommend spinning for a good power first so that you know which clans you want to get. Since I got lucky on my first power spin by getting Beast Breathing, I knew I needed two Hashibara Family clans to give me a 66% increase in Beast...
---
PC Invasion - FeedDDD Friday, July 14, 2023 1:30 PM
Team Fortress 2, the game that won't die, received a Summer 2023 update that includes 25 new community-contributed cosmetics, six new taunts, 12 new effects for unusual hats, eight new effects for unusual taunts, and 10 war paints. From now until September 15, 2023, you can jump into TF2 and get any of these cosmetics with a unique Summer 2023 unusual effect from the Mann Co. Store. Here are all the new Team Fortress 2 Summer 2023 cosmetics. Related: If you're having trouble getting into a TF2 match because of a canceled queue loading screen, check out our guide to learn how to fix it. Every Team Fortress 2 Summer 2023 collection cosmetic There are a lot of great cosmetics in TF2, and the Summer 2023 collection cosmetics just add to the roster. A lot of these cosmetics look really incredible, so get them with their hot! All TF2 Summer 2023 taunts There are six new taunts available in Team Fortress 2 thanks to the Summer 2023 update. You can get all six tau...
---
PC Invasion - FeedDDD Friday, July 14, 2023 1:23 PM
Your homestead in Undawn is more than just a place to foster romantic relationships with NPCs in the apocalypse. It also functions as a base to build, cook, sleep, and craft. As well as all these, it also controls whether you can level up your character. You may have noticed that you have reached a certain level and have stopped progressing further. This is probably due to your homestead not being at a high enough level. Earning XP when you are in this state just wastes it until you level up your homestead in Undawn. Here's how to make sure you stay on top of it. How to level up your Homestead in Undawn Leveling up your homestead allows you to continue leveling up your character. It also helps you build a better base in which to take care of all your different meters. To be a successful survivor in the world of zombies requires more than just a shotgun and some cool armor. Undawn expects you to eat, sleep, exercise, and take care of your mental health. Leveling up your homestead make...
---
Tabletop Gaming News – TGN Friday, July 14, 2023 6:00 PM
Fantasy Flight Games announced today the availability of The Circle Undone Campaign Expansion for the acclaimed Arkham Horror: The Card Game. Players in the United States can now purchase this exciting new addition at their local game retailers or online through the Fantasy Flight Games webstore. The Circle Undone Campaign Expansion transports one to four …
---
Tabletop Gaming News – TGN Friday, July 14, 2023 5:00 PM
Games Workshop has announced this week's Forge World pre-orders, featuring a merciless tank commander for Horus Heresy and a cunning troll for Blood Bowl. First up is the Decurion Lanius from Sons of Horus, one of the new additions in the "Siege of Cthonia" supplement for Horus Heresy. This unforgiving tank commander was borne out …
---
Tabletop Gaming News – TGN Friday, July 14, 2023 4:00 PM
Corvus Belli has announced the Endsong expansion for Infinity on their official website, marking an era-defining event in the universe of the renowned wargame. This latest expansion, focused on the lore and world-building aspects, sees the fall of Acheron and Cerberus and the rise of the triumphant EI, concluding a chapter in the history of …
---
Tabletop Gaming News – TGN Friday, July 14, 2023 3:00 PM
Over on the Paizo blog, Paizo has introduced the "Sky King's Tomb Player's Guide." The guide takes players on a thrilling journey into the world of dwarven drama and the mysterious Darklands. The guide is based on the backdrop of the stunning metropolis of Highhelm, a city that showcases thousands of years of dwarven history. …
---
Tabletop Gaming News – TGN Friday, July 14, 2023 2:38 PM
Kobold Press has announced the Alpha Release of its highly anticipated game, Tales of the Valiant RPG. This release follows four playtest packets and thousands of feedback submissions from a dedicated community of fans and gamers. With the Alpha Release, RPG enthusiasts can now play Tales of the Valiant months before the full rules are …
---
Gaming Instincts – Next-Generation of Video Game Journalism Friday, July 14, 2023 5:23 PM
---
Gaming Instincts – Next-Generation of Video Game Journalism Friday, July 14, 2023 5:04 PM
---
Gaming Instincts – Next-Generation of Video Game Journalism Friday, July 14, 2023 4:46 PM
---
Gaming Instincts – Next-Generation of Video Game Journalism Friday, July 14, 2023 4:11 PM
---
Gaming Instincts – Next-Generation of Video Game Journalism Friday, July 14, 2023 11:00 AM