---
PCGamesN Saturday, November 11, 2023 4:24 PM
Is Battlenet down? If you're settling in to play a few rounds of Hearthstone, but are unable to launch the game, or even the client, there's a decent chance that Battlenet itself is experiencing an issue. With the majority of games being 'always online' these days, we are at the mercy of the game client, and if they're having issues, we are too.
It doesn't matter whether you want to hunt for loot in a Diablo 4 dungeon, or you want to group up with your friends and take down an entire Warzone 2 server, if Bnet is down, you're out of luck. Turns out that our greatest foe was technical issues all along. If you can gain access to Battlenet, but things are moving very slowly, it's worth checking out how to speed up your Battlenet downloads, so you can get back into the action as quickly as possible.
MORE FROM PCGAMESN:
Diablo 4 builds
,
Diablo 4 review
,
Diablo 4 classes
---
PCGamesN Saturday, November 11, 2023 12:59 PM
The director and creator of the original BioShock calls the studio's canceled co-op survival horror shooter the best game the team never got to make, as he and his slimmed-down studio continue to work on the BioShock-inspired sci-fi FPS Judas.
Bioshock system requirements
---
PCGamesN Saturday, November 11, 2023 12:14 PM
Building the perfect Starfield ship just got a lot easier. While constructing the ultimate starship can be one of the most satisfying endeavors in the Bethesda space RPG, navigating your way through the clunky default interface makes it tough to sort your components and figure out the best options at your disposal. Not anymore though, thanks to a massive overhaul that optimizes the ship-building experience for PC players.
MORE FROM PCGAMESN:
Starfield mods
,
Starfield outposts
,
Starfield traits
---
PCGamesN Saturday, November 11, 2023 12:00 PM
A key Cyberpunk 2077 developer has expressed thanks to the community after the success of Update 2.0 and Phantom Liberty, adding that the team at CD Projekt Red has shown that it's possible to change perception and win back trust after a rocky launch.
Cyberpunk 2077 Phantom Liberty review
,
Best Cyberpunk 2077 mods
,
Buy Cyberpunk 2077
---
PCGamesN Saturday, November 11, 2023 11:01 AM
Grimdark co-op FPS Warhammer 40k Darktide is already seeing a resurgence, as developer Fatshark prepares to celebrate the game's first anniversary with two big free updates. Despite incredibly fun gameplay building on its predecessor Warhammer Vermintide 2, Darktide has gone through a rather rocky stretch of player dissatisfaction, but recent reworks have seen a big resurgence in its Steam review score and player count, and this upcoming pair of free updates looks to build further on that revival.
MORE FROM PCGAMESN:
The best FPS games
,
Best Warhammer games
,
Best Warhammer 40k games
---
Rock Paper Shotgun Latest Articles Feed Saturday, November 11, 2023 5:35 PM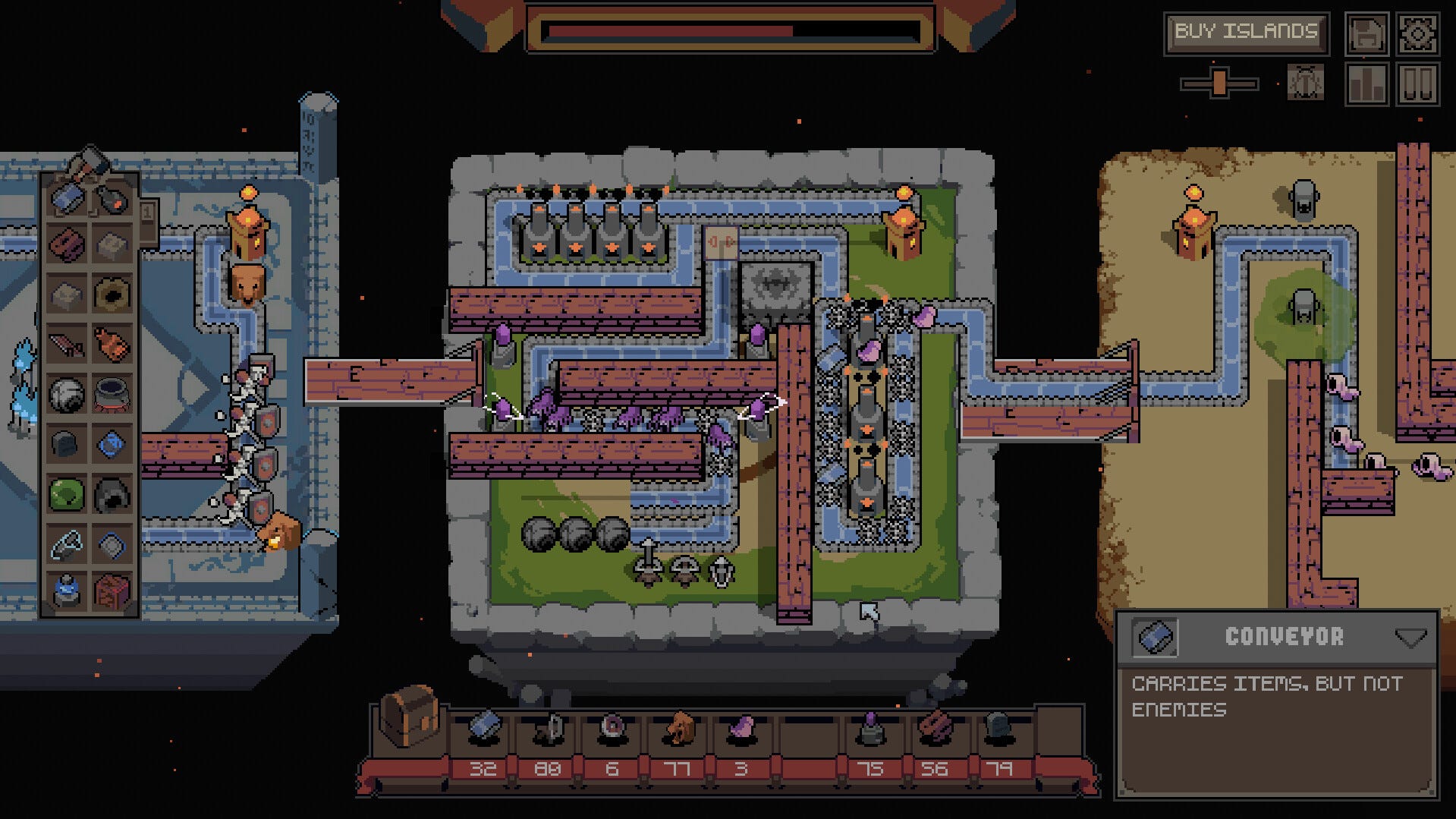 I enjoy games where enemies are a resource as much as a hazard. It's not enough that you can farm them for XP by killing them while they respawn, though. I also want to make the monsters appear myself.
So it is in Mob Factory, a blend of tower defense and factory management in which you quickly set up defenses against waves of worms, spiders, skeletons and so forth - and then set up spawners to create more waves, so you can turn their fallen remains into conveyor belts, walls, and eventually new islands to expand your monster-chewing factories upon. It just came out on Steam.
---
Rock Paper Shotgun Latest Articles Feed Saturday, November 11, 2023 4:55 PM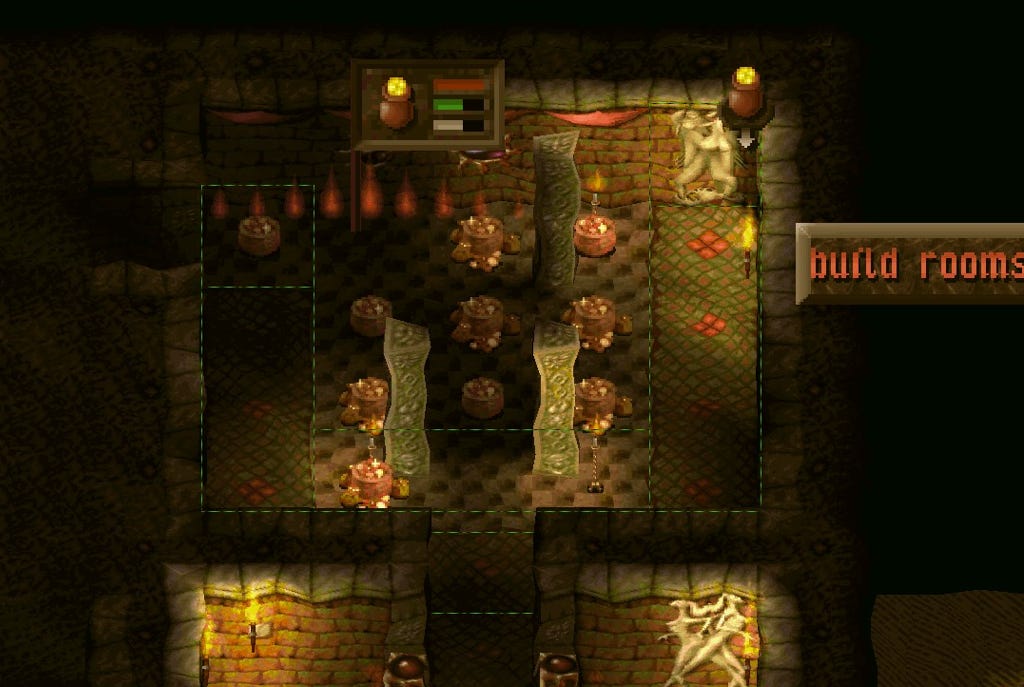 Dungeon Keeper is a stone cold, never-bettered classic of the management genre, no matter how many other games try to mimic its devilish setting and moreish progression. The only issue is that the 1997 original is a little ugly and constrained by modern standards.
Enter KeeperFx, a long-running open source project to make the original Dungeon Keeper run at higher resolutions, with widescreen support, improved AI, online multiplayer, modern controls and user-made levels. After fifteen years of on-off development, it just hit 1.0.
---
Rock Paper Shotgun Latest Articles Feed Saturday, November 11, 2023 4:07 PM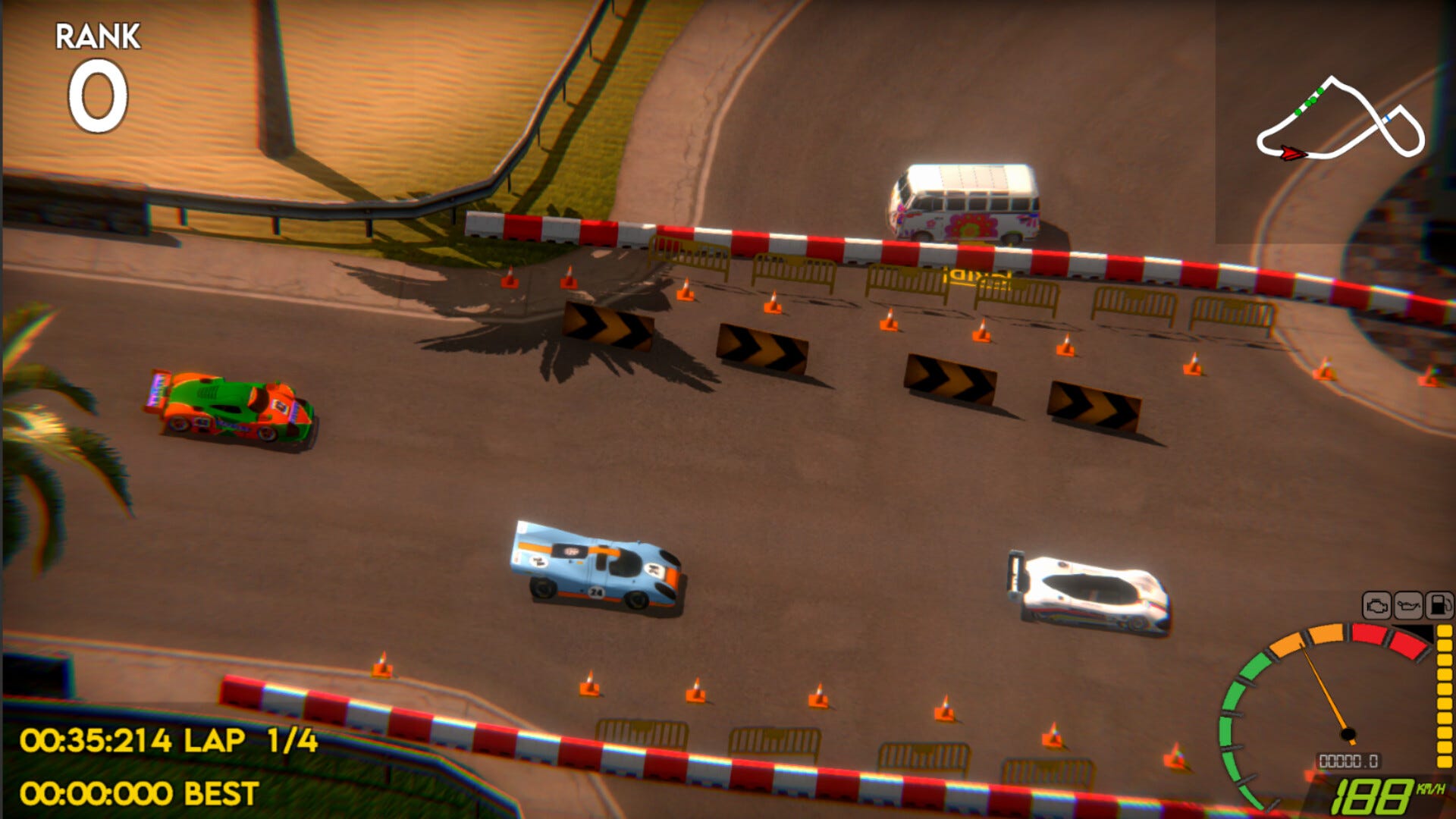 It's the Steam Deck's fault. I picked up Valve's handheld with the aim of using it to play anything and everything, but instead I've used it almost exclusively to play topdown racer Circuit Superstars and Amiga-era throwback racer Horizon Chase Turbo.
Enter Super Woden GP 2, which just released yesterday. It's a blend of Circuit Superstars with the simple car tweaking and progression of early Gran Turismo and it's already heating up my Deck.
---
Twinfinite Saturday, November 11, 2023 3:35 PM
New players have a lot of excess to break through just to get in the game.
---
Twinfinite Saturday, November 11, 2023 3:06 PM
A brief history of Lara Croft's adventures.
---
PC Invasion - FeedDDD Saturday, November 11, 2023 1:07 PM
Uniques will impact heavily on how you play the game and how you destroy and send demons, vampires, and the occasional cultist back to where they belong. Today we will pick one that will be of interest to any Necromancers out there: here is how to get the Lidless Wall in Diablo 4. Diablo 4: How to get the Lidless Wall The first thing you need to know about the Lidless Wall is that it is a Unique item. This means that finding it will not be particularly easy and will depend entirely on RNG. At the same time, the Lidless Wall is a Shield that only Necromancers can equip. It can still drop for other classes, but you won't be able to use it, so you better stash it for your Necromancer to use it. To get it, you will first have to reach World Tier 3. Starting at that difficulty, both Uniques and Uber Uniques will start dropping. I suggest playing Nightmare Dungeons so you can attempt to grind kills to get it eventually. If you feel like farming Dungeons is not som...
---
Pivotal Gamers Saturday, November 11, 2023 2:22 PM
Hello folks. Giveaway Of The Day is giving you the opportunity to win on Aaron Crane: Paintings Come Alive. This is what they say. Aaron Crane: Paintings Come Alive is available as a Giveaway of the day!You have limited time to download, install and register it. A few words about Aaron Crane: Paintings Come Alive Exclusive offer from Giveaway of the Day and ToomkyGames! No third-party advertising ...