---
Kotaku Friday, October 6, 2023 5:50 PM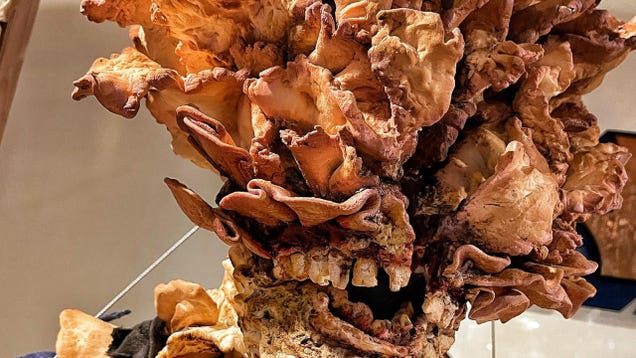 A bakery in San Francisco constructed a sculpture of a Last of Us Clicker, one of the series' menacing, mushroom-infested zombies, out of bread. And it looks pretty darn scary.
---
Kotaku Friday, October 6, 2023 4:15 PM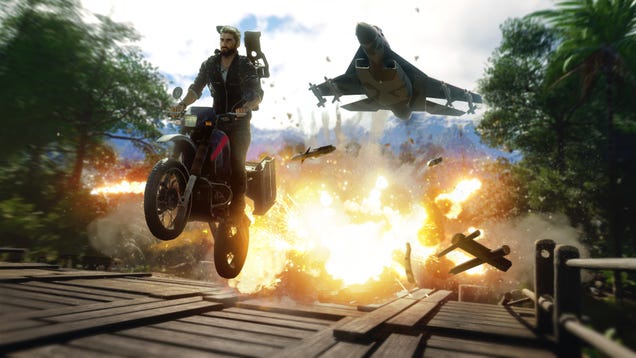 Around 100 employees at Just Cause developer Avalanche Studios Group are unionizing. This means around a fifth of the 500-person Swedish team is now bargaining with the company's management for a fair contract.

---
Kotaku Friday, October 6, 2023 3:29 PM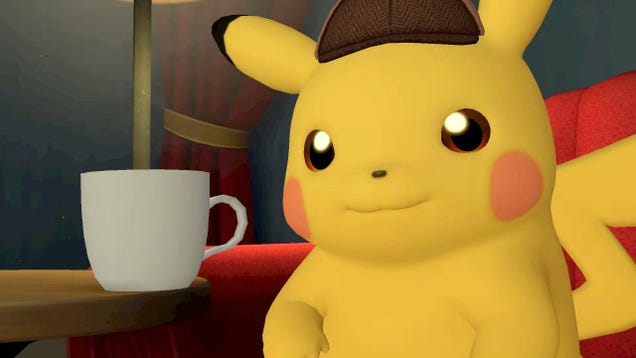 Detective Pikachu Returns is out on Switch today, October 6, and as someone who considers the original 2016 3DS game to be one of my favorite things Pokémon has ever done, I'm stoked. But Nintendo's adventure game sequel exists in a weird place, because the 2019 live-action Detective Pikachu movie may have already…
---
Kotaku Friday, October 6, 2023 2:37 PM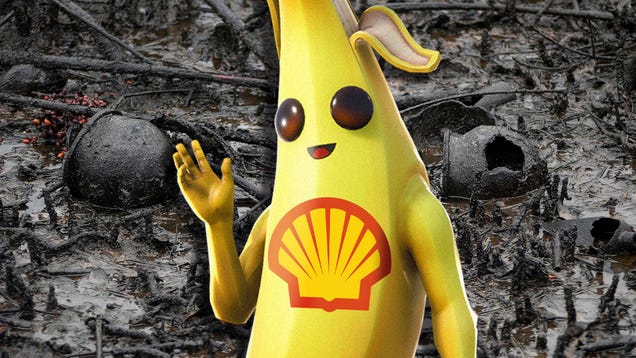 Kids today only care about online free-to-play shooter Fortnite. They don't even talk about how great gasoline is! Luckily for us, one large oil company wants to change that using Fortnite, TikTok stars, and Twitch streamers. Welcome to Hell.
---
Kotaku Friday, October 6, 2023 1:40 PM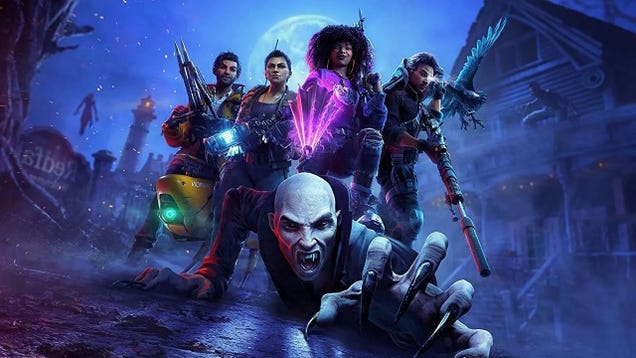 After months of silence, vampire shooter Redfall is receiving its biggest update yet following a disastrous launch back in May. The second big patch will add the Game Pass multiplayer game's long-awaited 60 frames-per-second mode on Xbox Series X/S, as well as a host of gameplay improvements and bug fixes.
---
Kotaku Friday, October 6, 2023 1:35 PM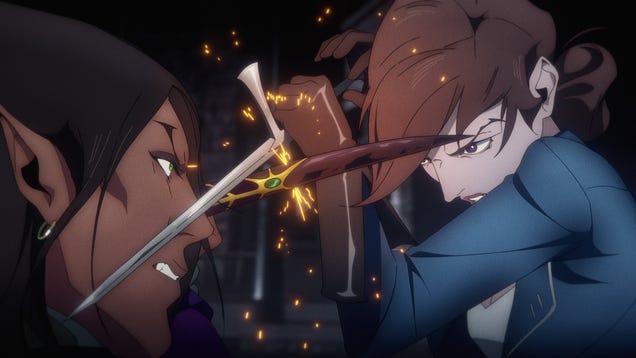 Castlevania: Nocturne, the sequel to Netflix's surprise-hit Castlevania anime, premiered on the streamer last week to rave reviews from critics and fans alike. So it's probably not startling to hear that the vampire-killing series has been renewed for a second season, but that won't stop me from pumping my fist in the…
---
Kotaku Friday, October 6, 2023 12:15 PM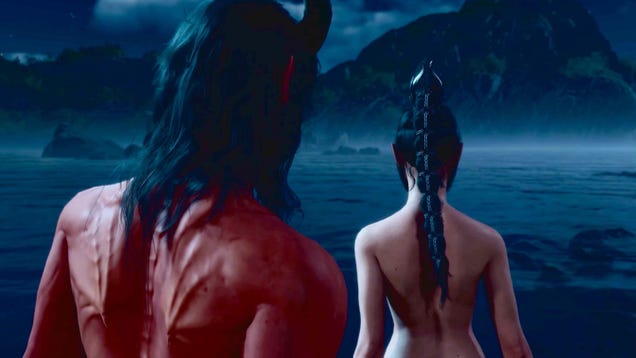 Dungeons & Dragons role-playing game Baldur's Gate 3 is a horny elven fantasy until you end up in a fight. Then, you and your companions get blood spatter all over your faces—very real and sobering—and it's hard to woo each other at a safe campsite while you're staring at gore. Some players try to freshen up their…
---
Kotaku Friday, October 6, 2023 12:10 PM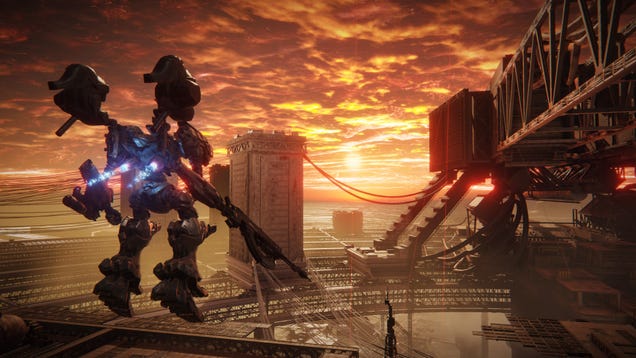 It was only a matter of time, I suppose. Everyone's favorite broken Armored Core VI build is no more. FromSoftware released a new update for the mech shooter that makes its beloved Zimmerman shotguns less godlike. 621's days of skating around Rubicon smashing and staggering everything in sight with ease are over.
---
PCGamesN Friday, October 6, 2023 6:59 PM
You Will Die Here Tonight is as interesting as it sounds. The name is eye-catching, but the gameplay and premise are even more so. If you take a look at any of the game's screenshots or trailers, you may notice a nostalgic chill go down your spine. Developer Spiral Bound Interactive created its debut game as a "love letter" to beloved classics, including the first two Resident Evil games and The House of the Dead. The developer has just revealed You Will Die Here Tonight's specific release date, and it's right on time for the most spooktacular holiday.
---
PCGamesN Friday, October 6, 2023 4:15 PM
Enshrouded has had me feeling some type of way since Keen Games' initial reveal of the blended survival RPG experience. It takes all of the crafting and exploring mechanics we love from games like Rust or Valheim, combining them with combat and medieval fantasy vibes seen in FromSoftware's timeless icons such as Dark Souls or Elden Ring. We can soon explore its vast world for ourselves during the Steam Next Fest, thanks to a free playable demo.
MORE FROM PCGAMESN:
Best RPG games
,
Best survival games
,
Upcoming PC games
---
PCGamesN Friday, October 6, 2023 3:28 PM
Lies of P caught my eye due to its Bloodborne-esque aesthetic and Pinnochio-inspired story. Nothing hits hard quite like a dark fairy tale, twisted from the whimsical into the wicked. Neowiz Games produced just that with Lies of P, taking a tale as old as time to create a unique soulslike experience that places you in Pinnochio's shoes as the boy struggles to take on mechanical monstrosities. Now that the game has been out and about for a short while, many of us have completed its story and are looking forward to DLC. Thankfully, it looks like we're getting it.
Best Lies of P weapons
,
Lies of P review
,
Best games like Dark Souls
---
PCGamesN Friday, October 6, 2023 2:00 PM
Redfall had me unbelievably excited almost as soon as it was first announced. An Arkane Studios and Bethesda Softworks game all about vampires? Sign me up, or so I thought. Unfortunately, the game's launch didn't go as planned and many of us were underwhelmed with the empty open world, lack of combat, performance, and other issues. Since that initial release, the developer has been hard at work to improve gameplay and more in Redfall with patches. Arkane Studios' recent major update addresses a lot of these problems, breathing new life into the game.
MORE FROM PCGAMESN:
Redfall review
,
Redfall best character
,
Redfall weapons
---
PCGamesN Friday, October 6, 2023 12:36 PM
Ooblets is one of the cutest, most joyful games you'll find, and it's now out on Steam after a lengthy period of exclusivity on the Epic Games Store that caused a wave of controversy when it was announced back in August 2019. However, that particular book has now finally been closed, as the game arrives on Valve's platform, runs "really well" on Steam Deck, and you can even transfer your save over if you want to keep your progress.
---
PCGamesN Friday, October 6, 2023 12:30 PM
What are the new Modern Warfare 3 guns? There are certain gaming inevitabilities that occur each year: your favorite classic games are going to be remade, sports games will continue to be annualized, and there's always a Call of Duty ready for the holiday period. It's Modern Warfare 3's time to shine, bringing with it a host of Modern Warfare 2 (2011) nostalgia,
With the Call of Duty MW3 beta taking place next weekend for us PC gamers, this is a great opportunity to try out some of the new MW3 guns coming to the FPS game. There's bound to be something completely unbalanced in the beta, but the devs should iron out all of those problems in time for the Call of Duty Modern Warfare 3 release date next month.
MORE FROM PCGAMESN:
Best FPS games
,
CoD Modern Warfare 3 release date
,
Best war games
---
PCGamesN Friday, October 6, 2023 12:20 PM
Where are the Assassin's Creed Mirage talismans? These little charms hang off the back of Basim's shoulder, and while they don't really do anything, they are an excellent way of verifying that you've finished a tough challenge. Some, though, are more of a hassle than others.
To get all the AC Mirage talismans, you will need to do a variety of different activities, such as complete some of the main missions, steal enough money to buy from traders, find one of the AC Mirage Lost Books, and solve several cryptic AC Mirage enigmas. If this sounds like busywork, it is, but don't worry that the latest game in the long-running series isn't worth it, as our Assassin's Creed Mirage review says it's the best one in quite some time. If you already have Assassin's Creed Mirage, here is everything you need to do to get all the talismans.
MORE FROM PCGAMESN:
Assassin's Creed Mirage review
,
Assassin's Creed Mirage weapons
,
Assassin's Creed Mirage skills
---
PCGamesN Friday, October 6, 2023 12:19 PM
October 6, 2023: We added 2 new Anime Fighters Simulator codes.
What are the new Anime Fighters Simulator codes? With the classic Roblox anime adventure getting a new lease of life in 2023, we've been hard at work testing codes to get you streaming through the latest update as soon as it drops. Even if you haven't played Anime Fighters Simulator in a while, the freebies on offer can quickly get you back to full strength or, if you're a veteran, send you hurtling further up the leaderboards.
While we wait for the next Anime Fighters Simulator update, consider checking out some of the best Roblox games for 2023. For a few noteworthy specifics and recommendations, you can't go wrong with Blox Fruits codes, Anime Adventures codes, and Shinobi Life 2 codes. They're hallmarks of the Roblox anime category. For another mishmash of your favorite characters, All Star Tower Defense codes are popular, too.
MORE FROM PCGAMESN:
Best Roblox games
,
Roblox promo codes
,
Roblox music codes
---
PCGamesN Friday, October 6, 2023 12:17 PM
What are the best Minecraft seeds for 1.20? If you're new to seeds, you can skip to the bottom of the guide to find out more about them, but in essence, seeds are codes that Minecraft uses to generate worlds for you - if you know the right seeds, you'll be able to live your every fantasy in this amazing game, like easy-access strongholds for speedrunning, beautiful landscapes for building, or rare structures for looting. To help you do just that we've scoured the internet to find the coolest and most demanded seeds, and put them all together in this easily navigable guide.
You can leave your world generation completely up to fate, but if you're unlucky, you could spend hours looking for a Minecraft village, an ancient city, desert temples, or whatever else you want to experience in the sandbox game. So that you don't waste time exploring a bad seed, keep reading our comprehensive list of 27 cool Minecraft seeds, or use the handy jumplinks to find the specific experience you're looking for. Unless otherwise stated, these seeds should work for Minecraft Java version 1.20, the latest version of the game, so make sure your Minecraft launcher is set up for version 1.20 before heading into the game, or you may get different results.
MORE FROM PCGAMESN:
Minecraft seeds
,
Minecraft skins
,
Minecraft mods
---
PCGamesN Friday, October 6, 2023 12:12 PM
October 6, 2023: We added one new Anime Dimensions code.
What are the active Anime Dimensions codes? No doubt you're no stranger to Roblox's anime offerings, as there are loads of them out there. However, this one is a good option if you ever want to transform into the likes of Goku, Luffy, or Naruto and punch/Ki Blast/ninjitsu your way through hordes of enemies.
There are plenty of other anime-inspired games on the Roblox platform with redeemable codes for free in-game currency and more. This includes Anime Adventures codes, Project Slayers codes, and Kage Tycoon codes. For now, though, here are some Anime Dimensions codes that can get you free gems and boosts for your chosen fighter.
MORE FROM PCGAMESN:
Best Roblox games
,
Roblox promo codes
,
Roblox music codes
---
PCGamesN Friday, October 6, 2023 12:07 PM
October 6, 2023 We added one new Anime Champions Simulator code.
What are the latest Anime Champions Simulator codes? If you're new to this Roblox experience, you will want some bonus resources to give you a headstart. This includes diamonds, tokens, medals, and boosts to bolster your team and get them fighting more formidable opponents sooner.
So, if you want some up-to-date Anime Champions codes, we have a list of all the free stuff you can get right now. Alternatively, there are plenty of other anime Roblox games worthy of your attention that have their own set of codes, such as Blox Fruits codes, Fruit Battlegrounds codes, and Blade Ball codes which is currently the hottest game on the platform.
MORE FROM PCGAMESN:
Best Roblox games
,
Roblox promo codes
,
Roblox music codes
---
PCGamesN Friday, October 6, 2023 12:05 PM
October 6, 2023: We checked for new Anime Adventures codes.
What are the new Anime Adventures codes? If you're starting out trying to defend your base, you will want to summon the most powerful heroes and villains based on the most popular anime of all time, such as One Piece, My Hero Academia, and Dragon Ball, to stop the evil forces from storming your base. But, of course, some are more powerful than others, so if you want to get the most out of the game's gacha system, you'll want tons of codes.
Anime Adventures is a tower defense anime game built inside Roblox, and you can earn gems to summon units by grinding through levels and completing daily missions. AA codes can help you get even more gems, which you can spend on getting the best units in the game. New codes are released with every update, so if you see the prompt for a new update, do check back to see if there are any that you've not redeemed yet. While you're here, you should know that we also keep lists of Blox Fruits codes, King Legacy codes, and All Star Tower Defense codes to get you more freebies.
MORE FROM PCGAMESN:
Best Roblox games
,
Roblox promo codes
,
Roblox music codes
---
PCGamesN Friday, October 6, 2023 12:03 PM
October 6, 2023: We checked for new All Star Tower Defense codes.
What are the new All Star Tower Defense codes? Developer Top Down Games has struck gold with their smash-hit game, All Star Tower Defense, blending together tower defense gameplay with characters inspired by popular Japanese anime.
The first few missions of the tower defense game may seem easy, but it doesn't take long before your units start to struggle. That's where our Roblox guide comes in, allowing you to claim free Stardust and Gems to unlock powerful units in the free PC game. Not only does this guide cover the code redemption process, but we're also always looking for new ASTD codes, so keep this page bookmarked for any updates.
MORE FROM PCGAMESN:
Best Roblox games
,
Roblox promo codes
,
Roblox music codes
---
PCGamesN Friday, October 6, 2023 12:01 PM
HyperX is set to expand its streaming range with three new releases: a new webcam, audio mixer, and microphone arm. The new HyperX streaming products include the "first toolless spring-loaded microphone arm on the market". Unusually for HyperX, these products look to be positioned in the higher tier of the market. And they've got the prices to match.
MORE FROM PCGAMESN:
HyperX Cloud Alpha review
,
Best Gaming Headset
,
Best Gaming Keyboard
---
PCGamesN Friday, October 6, 2023 12:33 PM
When is the Alan Wake 2 release date? The long-awaited sequel to Remedy's supernatural thriller is finally coming, and sooner than some of us have thought possible. The possibility of a sequel was first teased in Control's second DLC expansion, which featured Alan Wake as one of the main characters. Now, it's finally on its way.
Remedy has confirmed Alan Wake 2 and Control share the same universe, so you might want to familiarize yourself with both action-adventure games before starting the next chapter in Alan's adventure. Now that there's an Alan Wake 2 release date, we now have details on where Alan has been all these years, how new protagonist Saga Anderson fits into the story, and what we can expect from the gameplay.
MORE FROM PCGAMESN:
Best horror games
,
Alan Wake 2 release date
,
Best upcoming games
---
Rock Paper Shotgun Latest Articles Feed Friday, October 6, 2023 3:43 PM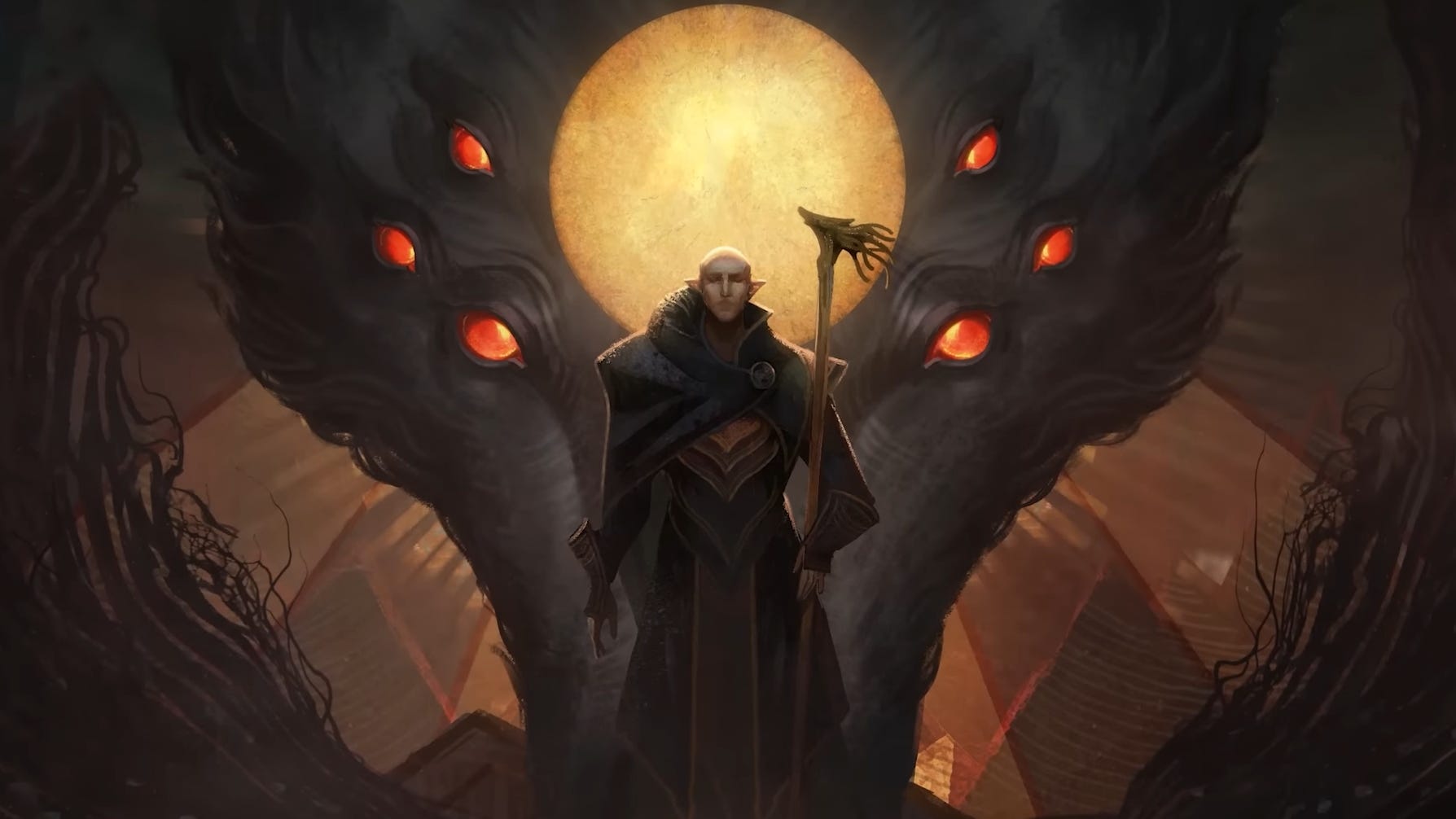 Just last year, QA contractors working on Dragon Age: Dreadwolf voted unanimously to become Canada's first-ever video game industry union. Now, sadly, the Keyword Studios employees working on the RPG have all been laid off after developer BioWare decided not to renew their contract.
---
Rock Paper Shotgun Latest Articles Feed Friday, October 6, 2023 3:01 PM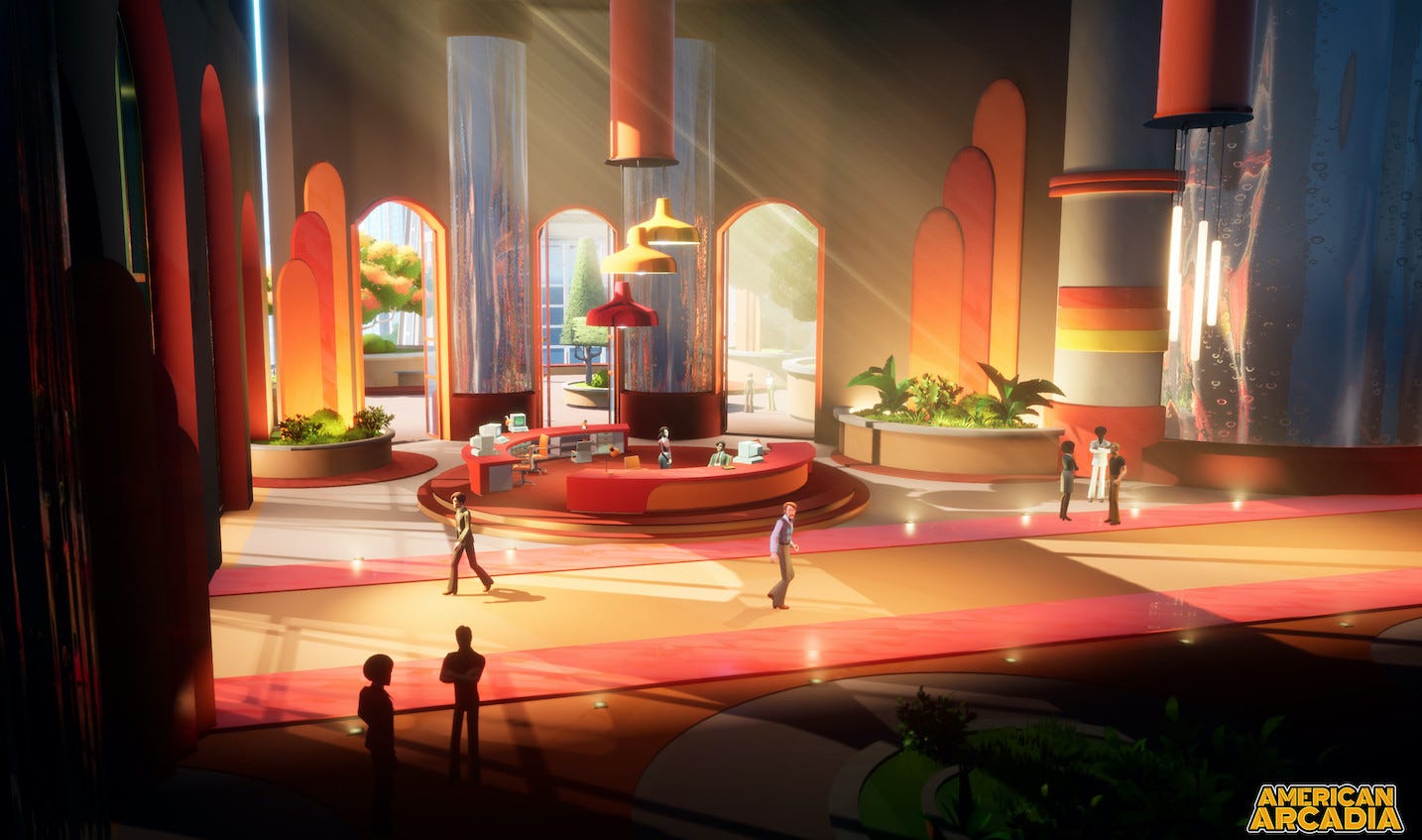 We've all imagined ourselves as the stars (or the villains) of a reality show, right? What could we say, how could we act, or who could we woo to bag the ultimate prize? Everyman Trevor Hills - with his office getup, dad-sized 'tache, and lanky build - isn't quite so lucky in the upcoming American Arcadia. You see, he's unknowingly stuck in a reality TV show where the penalty for unpopularity is death, and considering he has the personality of a pencil, his only option is to escape in genre-bending fashion. See below!
---
Rock Paper Shotgun Latest Articles Feed Friday, October 6, 2023 2:19 PM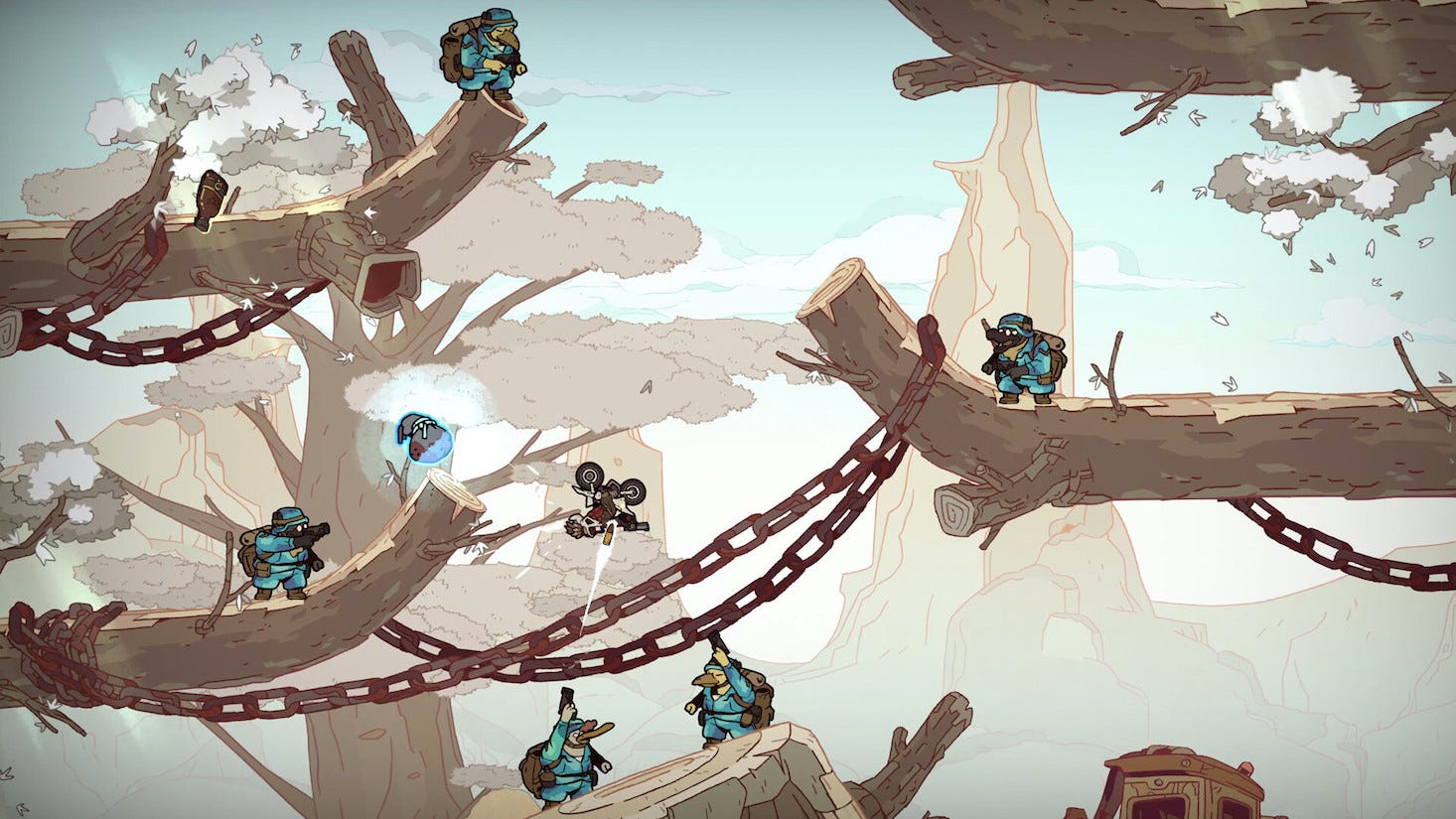 As the month dedicated to ghouls and goblins and human slashers, October might not be the best month to release a Wild West revenge tale featuring anthropomorphic coyote warriors. But, hear me out. Laika: Aged Through Blood is a self-described "motorvania" where our "mother coyote reloads her guns doing backflips" on a sick motorcycle. Now that's something I'd play whatever the weather.
---
Rock Paper Shotgun Latest Articles Feed Friday, October 6, 2023 1:34 PM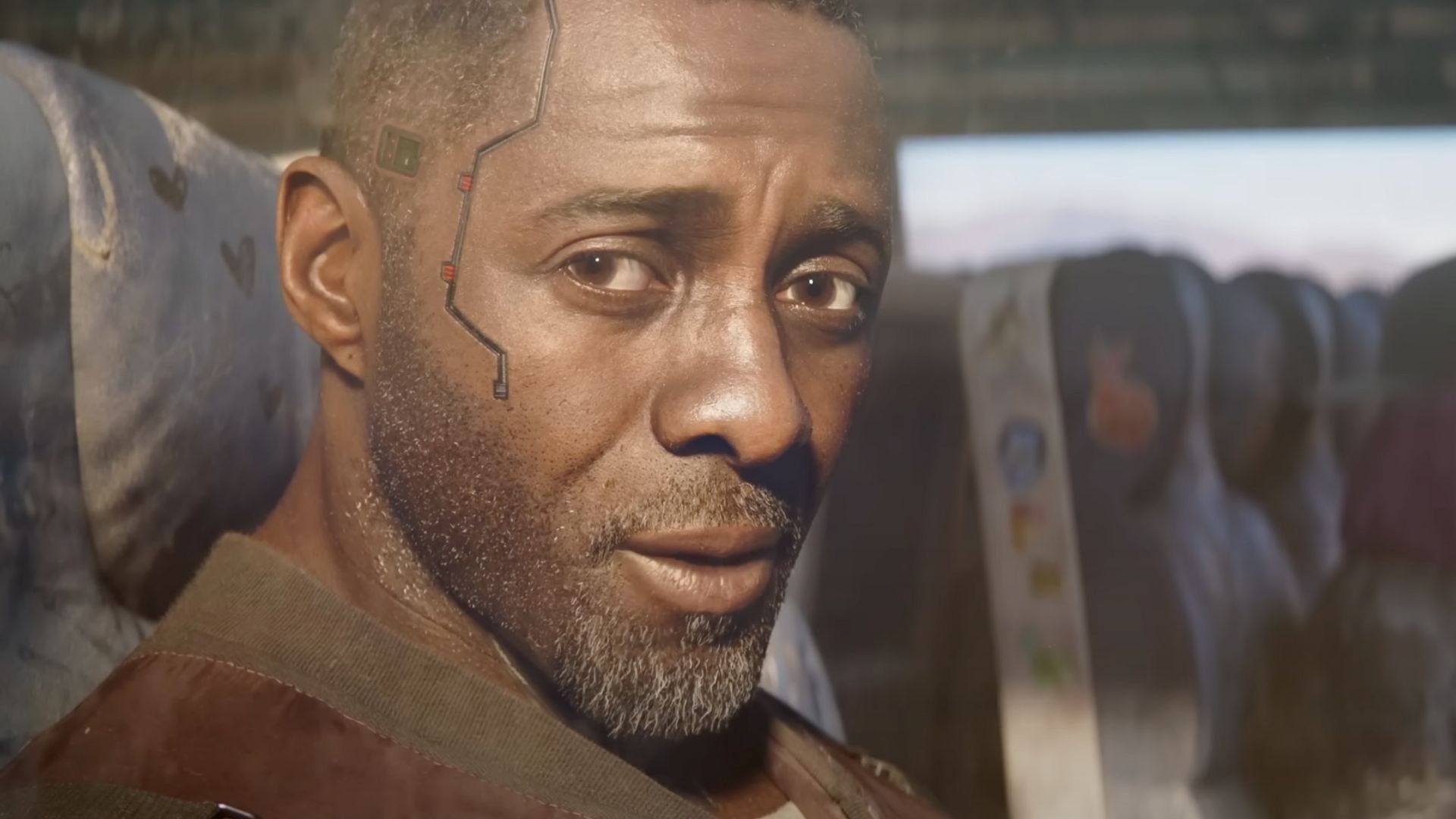 Cyberpunk 2077 - now redeemed and somewhat rebuilt after the car crash that was its initial launch - is looking ahead at the even further future. CD Projekt Red have expressed that they have "no regrets" about switching from a third-person camera to a first-person one in the transition from The Witcher to Cyberpunk, however, for future games in Night City, the studio are still undecided.
---
Rock Paper Shotgun Latest Articles Feed Friday, October 6, 2023 1:14 PM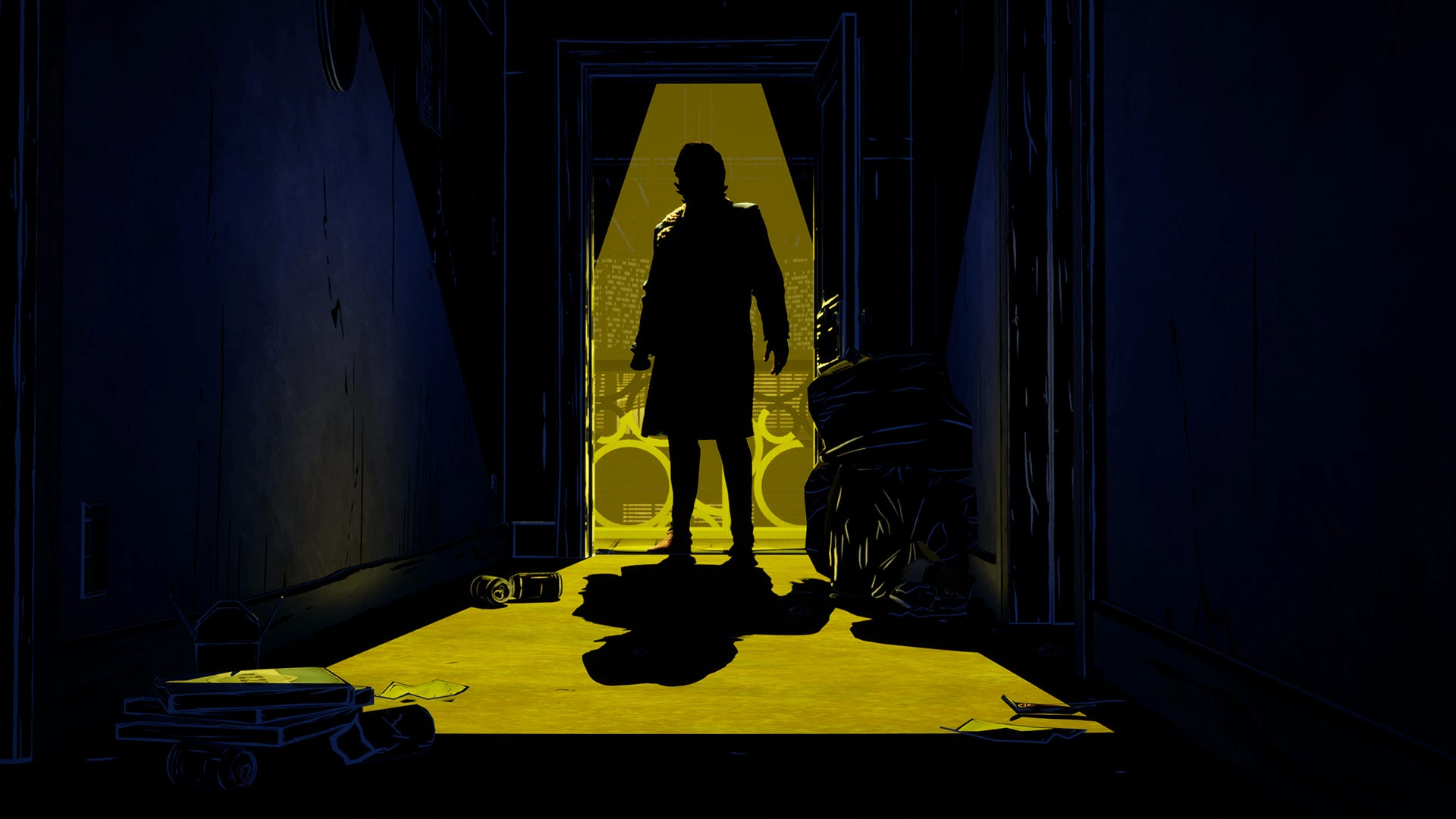 Five years after all but shutting up shop in 2018, Telltale Games are once again laying off staff. The company let "most" of its employees go in September, according to former staffer and cinematic artist Jonah Huang, who began posting about the situation on Xitter earlier in the week. Telltale have now confirmed aspects of Huang's story, while declining to specify how many jobs have been chopped.
---
Rock Paper Shotgun Latest Articles Feed Friday, October 6, 2023 12:35 PM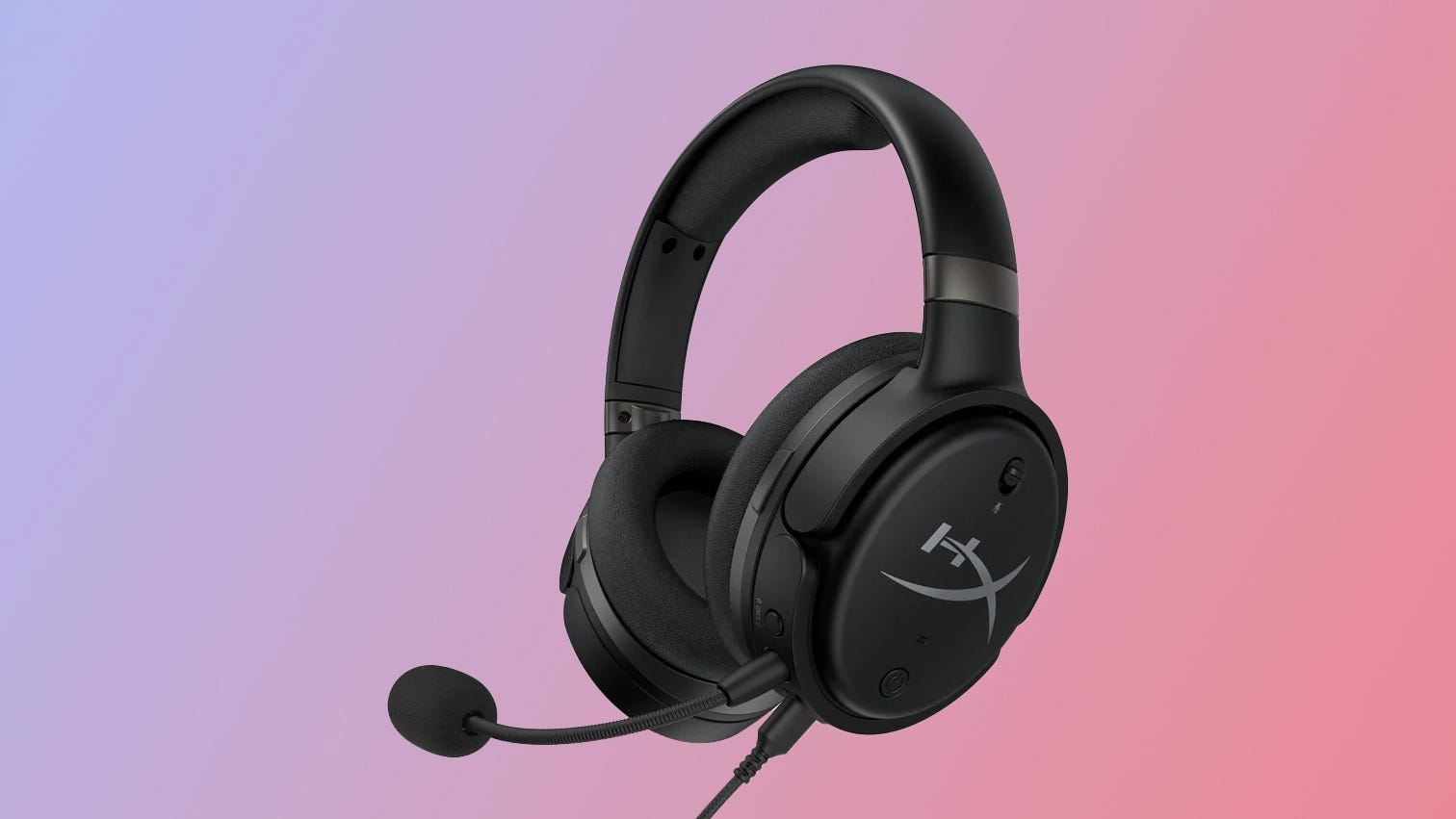 HyperX's Cloud Orbit S is a fascinating wireless gaming headset with planar magnetic drivers. Despite the name, this headset is produced by audio experts Audeze and the Cloud Orbit S is 99% the same as the Audeze Mobius, just with a slightly different colour scheme, simpler microphone and without Bluetooth support. That allows HP to hit a more aggressive price target, making the Cloud Orbit S one of the most affordable ways to try a great planar magnetic gaming headset.
The Cloud Orbit S debuted at a mighty £299.99, but today it's available on Amazon for just £209 - a nice £91 savings.
---
Rock Paper Shotgun Latest Articles Feed Friday, October 6, 2023 12:30 PM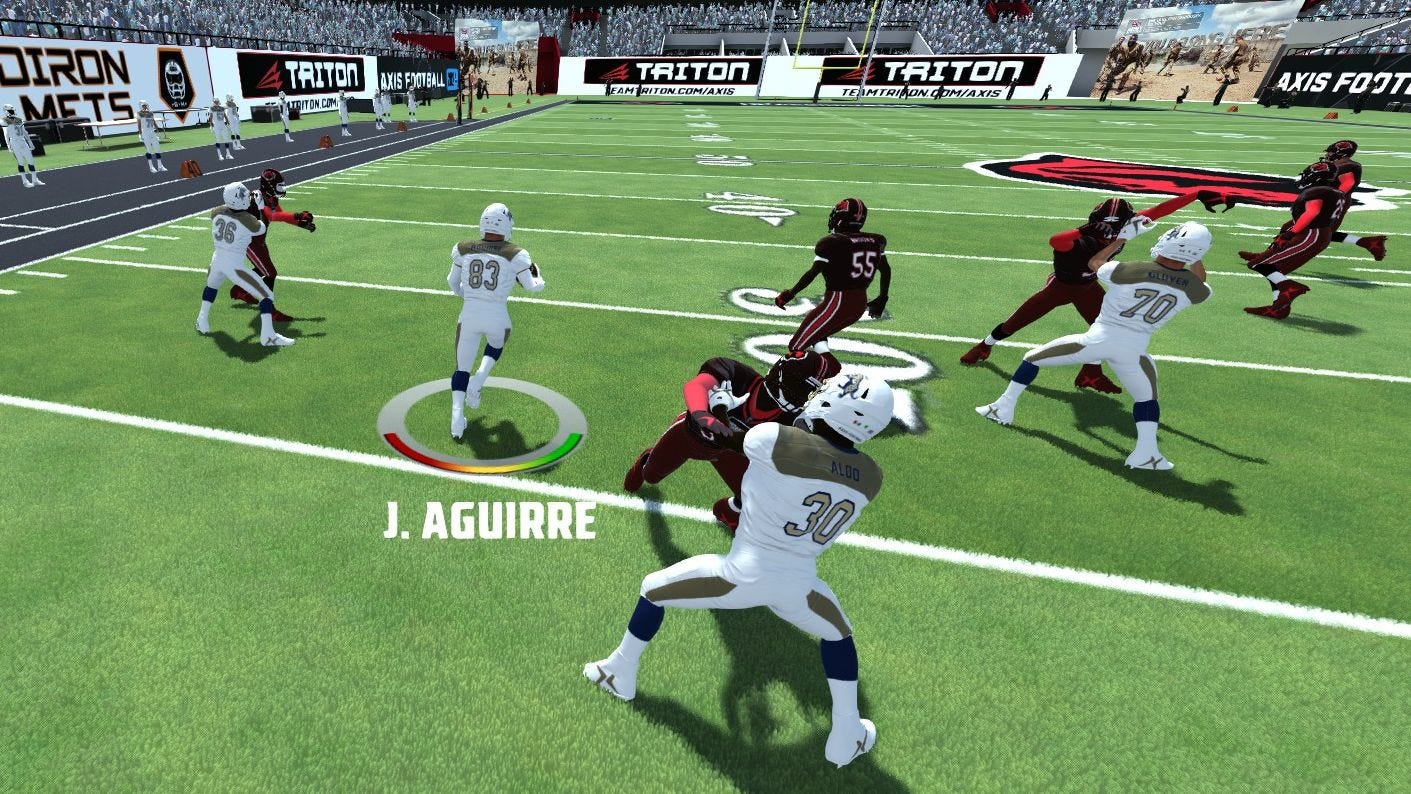 Axis Football 2024 is part of the little Americaball series that could. Since 2019 I've settled into a habit of skipping every second entry, only to learn that this time, its developers did too.
The result is still iterative improvement, but a more noticeable one in lots of small ways. Its animations in particular combine more naturally, with players visibly struggling to tackle, catch, or shake off an opponent. It feels like a punchier sport, making the significance of blocking and positioning clearer, and bringing out the drama that its coaching mode in particular really thrives on.
---
Rock Paper Shotgun Latest Articles Feed Friday, October 6, 2023 12:16 PM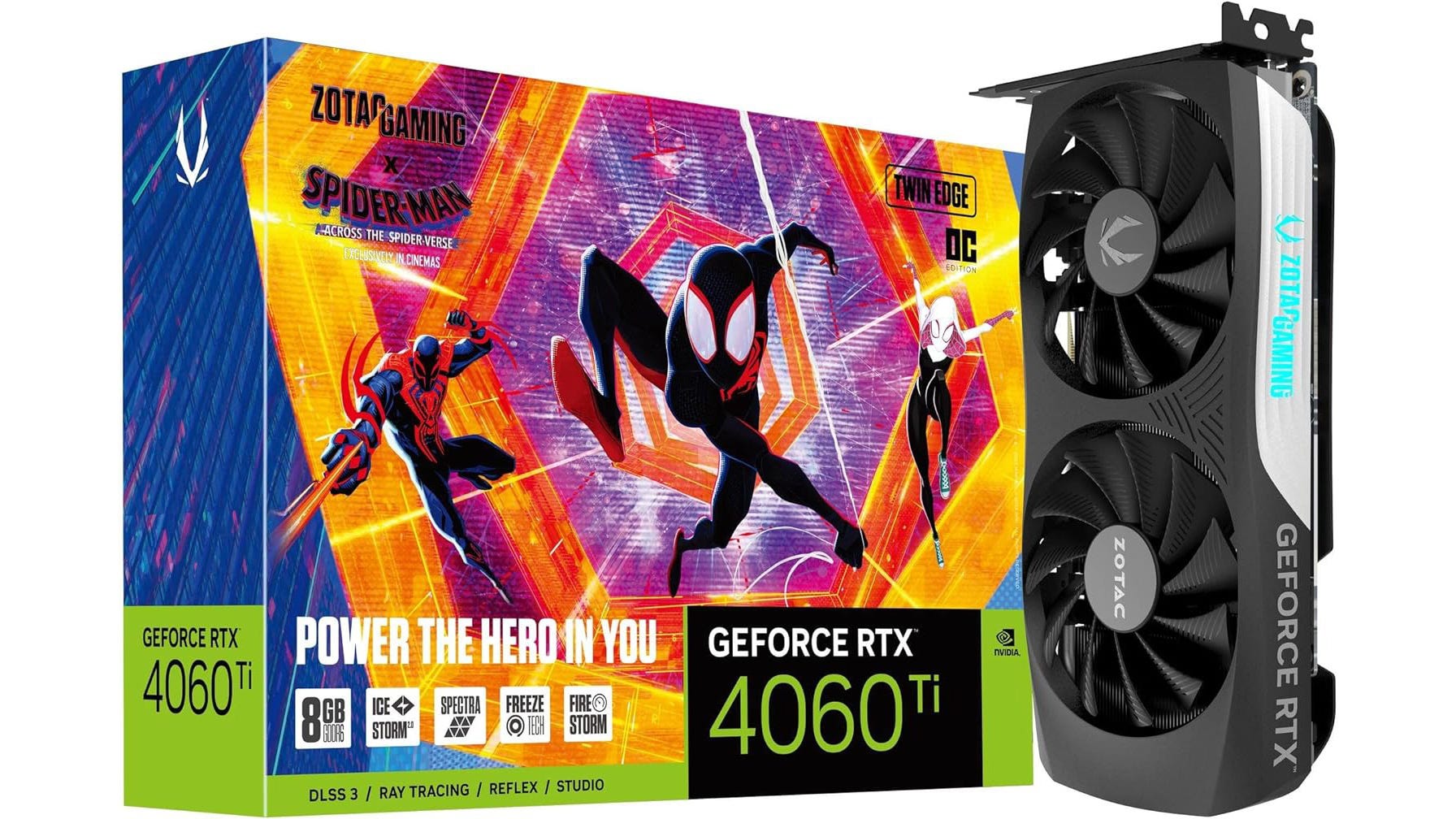 The RTX 4060 Ti has emerged as something of a sweet spot in Nvidia's current-gen graphics card lineup, being more affordable than the RTX 4070 and above while providing better performance per pound than the 4060 below it - despite some reservations over its 8GB VRAM capacity and relatively modest gen-on-gen performance uplift compared to the RTX 3060 Ti. However, if you want access to Nvidia's DLSS 3 frame generation and 3.5 ray reconstruction features, and one of the most power-efficient cards on the market, then the 4060 Ti is definitely worth a look.
The RTX 4060 Ti normally retails for $400 or higher, but today you can pick up the Zotac Twin Edge OC model for just $370, a sweet $60 savings versus MSRP on one of the best-looking and highest-clocked 4060 Ti models.
---
Twinfinite Friday, October 6, 2023 3:15 PM
Summon the dragon and make a wish.
---
Twinfinite Friday, October 6, 2023 3:06 PM
Don't need to read between the lines on this one.
---
Siliconera Friday, October 6, 2023 6:00 PM
Sanah, the knight who serves the Sanrio mascot Usahana, was introduced on the Fragaria Memories official social media account and website. He is one of the charactersthat is part of a new multimedia fantasy project. Sanrio revealed new knights dedicated to certain characters daily.
Sanah spends a lot of time together with Usahana. He apparently has a warm personality like that of an everlasting summer. He is positive, open-minded, and generous. Also, he's not hesitant to connect with people he's meeting for the first time. However, the introduction noted he's not so good at facing negativity head-on. He has a fondness for nature - specifically for plants and the sea.
Sanah is voiced by Shugo Nakamura. He is best known for voicing Teru Tendo in The Idolmaster SideM. He's also played Chatannakiri in Touken Ranbu. His character art was illustrated by Tsubasa Yamaguchi, the manga artist for Blue Period.
Meet the Usahana knight Sanah in the Sanrio Fragaria Memories post below:
[embed]https://twitter.com/fragaria_sanrio/status/1710218341846323524?s=20[/embed]
Sanah is the final member of the Red Bouquet in Fragaria Memories. Before his reveal, we saw the Kirimi-chan knight Rimicha and Marron Cream one Romarriche.
More details about the Fragaria Memories project will be announced in the future.
The post Meet the Sanrio Fragaria Memories Usahana Knight Sanah appeared first on Siliconera.
---
Siliconera Friday, October 6, 2023 5:00 PM
Another Ryu Ga Gotoku Studio showcase next week on October 11, 2023 on YouTube Live and Nico Nico Live at 8pm JST. That would be 7am EST/4am PT on October 11. It is the 24th installment in a series of programs called Ryu-STA TV. The program will deliver the latest information on the Like a Dragon series, as well as the Judgment series.
This showcase will reflect on what was revealed during the RGG Summit Fall 2023 stream and Tokyo Game Show 2023, which both happened in September 2023. The developers and those involved with RGG Studio will participate in the showcase and appear for a behind-the-scenes development talk. President Masayoshi Yokoyama and Product Manager Masaya Santou will both be present.
After the Ryu-STA TV broadcast, the Yakuza/Like a Dragon Series Director Ryusuke Horii will appear for the review of the RGG Summit Fall 2023 and Tokyo Game Show 2023. This section will be limited to users with a membership status for the YouTube channel.
Wait for the stream to start below:
[embed]https://www.youtube.com/watch?v=rSrxKV_I-Nw[/embed]
The Ryu Ga Gotoku Studio showcase will be streamed on October 11, 2023 at 7am EST/4am PT. Like a Dragon Gaiden: The Man Who Erased His Name will be released on November 9, 2023 for the PS4, PS5, Windows PC, Xbox One, and Xbox Series X.
The post Ryu Ga Gotoku Studio Showcase to be Held Next Week appeared first on Siliconera.
---
Siliconera Friday, October 6, 2023 4:00 PM
There's a way to see more of new Honkai: Star Rail character Jingliu. HoYoVerse released a "Cloud Knights Martial Doctrine, on Swords" video starring her. It also features Yanqing, another five-star, ice-type character who is always available in-game.
Editor's Note: There are spoilers for the Honkai: Star Rail Xianzhou Luofu Jingliu and Yanqing Trailblaze Missions below.
During part of the Xianzhou Luofu storyline, we see Jingliu encounter Jingyuan's apprentice Yanqing. Their meeting eventually results in an altercation between the two, following some conversation. This new video is set during that time, right between their fight. Jingliu is asking why Yanqing is training and determined to become a stronger warrior. After he explains himself, she explains herself as well.
We'll soon see a playable version of Jingliu in-game. Her banner will appear on October 11, 2023. That's also when the PS5 version of the game debuts and update 1.4 arrives. The second banner in that update will feature the other new five-star Topaz. We also may see more of Jingliu in the story too going forward.
Honkai: Star Rail is on the PC and mobile devices, with the PS5 version and the 1.4 update debuting worldwide on October 11, 2023.
The post Jingliu Talks to Yanqing in Her Honkai: Star Rail Trailer appeared first on Siliconera.
---
Siliconera Friday, October 6, 2023 3:00 PM
When I read the Frieren: Beyond Journey's End manga, I couldn't help feeling how this is a special sort of story, and the anime version cements that impression. Things kicked off with a feature-length special consisting of its first four episodes, and somehow it seems fitting given how much happens in these early moments. But, even more important, I feel like what've seen in this Frieren anime adaptation really explains how meaningful her tale is.
Editor's Note: While there will be no major spoilers for the plot of the Frieren anime, it will explain the impetus for her journey and the first season.
Frieren is an elven mage and a hero. She's one of four who, 50 years ago, traveled with Himmel the warrior, Heiter the cleric, and Eisen the dwarf to slay the Demon Lord. After their success, the group split up, but promised to reunite for a trip to watch the meteor shower again. Upon doing so, she begins to realize exactly how much she missed, due to the difference in time span among all of them. Himmel and Heiter are humans, after all, and while dwarves like Eisen are long-lived, they're still nothing compared to an elf. When Himmel dies shortly after, Frieren is affected in a way she didn't expect. However, it takes another 20 years and reuniting with Heiter again to help train a child war orphan named Fern with magic for her to start taking action to connect with shorter-lived species and find a new purpose beyond magical studies.
The execution of this feature-length debut is to the series' benefit. The first half, consisting of the first two episodes, essentially focuses on Frieren dealing with the grief of losing someone who she suddenly realizes was important to her. It makes her question how she's been living her life, and results in her resolving to change. When Heiter calls upon her to visit 20 years later to do some research on a particular type of magic and help train Fern as a mage, we're seeing her first opportunity to connect with a human since her travels with Himmel, Heiter, and Eisen 70-74 years ago. It's like the first half is about establishing her relationships with her past allies and sowing seeds for the latter half of this introduction.
Once we get into the second half consisting of the third and fourth episodes, we're really establishing what kind of show Frieren is going to be going forward. As she travels with her now-apprentice Fern, we see her visit certain areas and develop a new sense of purpose. Not only is she trying to understand humans, but also perhaps understand herself. We see that now that she has opened up more and matured, and is taking the time to connect with people like Heiter, Fern, and Eisen, she develops a new goal. She wants to head North, perhaps to find a way to connect with Himmel further.
It's such an incredibly touching batch of episodes. We watch as Frieren grieves. We get insight into what life is like for a 1,000+ year old individual. We see how she can still learn and grow. Plus, that grief then allows her further revelations into herself and inspires her to form connections with someone new, like Fern take on a new task, which is training her apprentice, and heading on a new journey to perhaps better understand one of the most important people she lost. At the same time, we're seeing action scenes where she encounters opponents. There are slower segments that make this feel more like a slice-of-life anime than a fantasy drama.
This truly is a window into Frieren's life as an elf, and having the feature-length anime debut helps emphasize its many facets. I can only hope more people also feel as dedicated to seeing her journey through, so we can have both the manga and anime chronicling this adventure.
Frieren: Beyond Journey's End is streaming on Crunchyroll. The manga is being handled by Viz Media.
The post Frieren Is the Most Heartfelt Fall 2023 Anime appeared first on Siliconera.
---
Siliconera Friday, October 6, 2023 2:10 PM
Nissin Brazil released a commercial for its Cup Noodles collaboration with Genshin Impact. The campaign will sell Cup Noodles with Layla, Yae Miko, and Bennett printed on the packaging. It has not been confirmed whether this collaboration will appear outside of Brazil. [Thanks, Inside Games!]
The advertisement features four actors cosplaying as the characters Hu Tao, Bennett, Yae Miko, and Layla. When Hu Tao attempts to cook and serve udon to Bennett, Yae Miko, and Layla, it doesn't come out the way she wanted it to. Yae Miko is left speechless at the sight of the noodles, and Bennett is so shocked that he is thrown back in his chair. This is a reference to her The More the Merrier talent. In game, she can also get an additional Suspicious Dish after cooking an item perfectly.
The video also has an animated segment in which cartoon interpretations of Yae Miko, Layla, and Bennett fly off with Cup Noodles. We also get to see what the printing will look like on the Cup Noodles products.
Watch the Cup Noodles Genshin Impact commercial below:
[embed]https://www.youtube.com/watch?v=9dkSs0LHChQ[/embed]
People can actually get Hu Tao in-game again for a limited time. Her rerun banner is live until October 17, 2023.
Genshin Impact is available to download on the PS4, PS5, PC, and mobile devices.
The post Nissin Brazil Releases Cup Noodles x Genshin Impact Commercial appeared first on Siliconera.
---
Siliconera Friday, October 6, 2023 2:00 PM
Kenji Anabuki, the director of Scarlet Nexus and Tales of Xillia 2, illustrated wanted posters of characters from Tales of Symphonia for the game's 20th anniversary. The wanted posters were shown off on the Tales of Series Events official social media account. They join the Lloyd one that actually appeared in the original game
Anabuki replied to the official reveal post, apologizing for what he believed are poorly drawn illustrations. In addition to the protagonist, Lloyd Irving, nine remaining characters from Tales of Symphonia were also illustrated on wanted posters. Genis Sage, Sheena Fujibayashi, Regal Bryant, Kratos Aurion, Presea Combatir, Colette Brunel, Zelos Wilder, and Raine Sage are pictured.
Bandai Namco announced more festivities in celebration of the 20th anniversary of Tales of Symphonia. A festival, during which the Japanese voice cast of the game will make an appearance, will be held on October 21, 2023.
Tales of Symphonia is a classic JRPG developed by Namco Tales Studio. It was the fifth installment in the Tales series. It was originally released on the GameCube in Japan in 2003, with North American and European localizations releasing in 2004.
New wanted posters of the cast of Tales of Symphonia have been drawn by Kenji Anabuki. Tales of Symphonia is available on the Nintendo Switch, PS4, Xbox One, and PC via Steam.
The post See the New Wanted Posters of Tales of Symphonia Characters appeared first on Siliconera.
---
Siliconera Friday, October 6, 2023 1:30 PM
Remedy announced that the first track off of Alan Wake 2: Chapter Songs soundtrack is now available. The full seven-track album won't appear until October 27, 2023. However, the Fried Music and Rakel song "Follow You into the Dark" is available now.
First, here's the full version of "Follow You into the Dark" from YouTube. People can also find it on Apple Music, Amazon Music, iTunes, Pandora, Spotify, and Tidal.
There's also a "Making of" video from Remedy and Fried Music showing what led to the creation of Alan Wake 2 Chapter Songs.
While the album isn't available yet, we do already know the full track listing for this Alan Wake 2 soundtrack. The following songs will all appear on it.
"Dark, Twisted, and Cruel" - Paleface

"Follow You into the Dark" - Rakel

"Lost at Sea" - Jean Castel

"Night Springs" - Keira

"No One Left to Love" - Roos + Berg

"Superhero" - Mougleta

"Wide Awake" - Jaimes
It is unknown if there will also be an additional album featuring instrumentals from the game after launch. Remedy isn't including with the standard or deluxe editions of the game.
Not long ago, we got a better look at the game. During Summer Games Fest, new gameplay footage appeared.
Alan Wake 2 will come to the PS4, Xbox Series X, and PC on October 27, 2023, as will Alan Wake 2 Chapter Songs.
The post First Alan Wake 2 Chapter Songs Track Released appeared first on Siliconera.
---
Siliconera Friday, October 6, 2023 1:00 PM
From time to time, Square Enix shares songs from Final Fantasy games on social media. This serves as a means to hear an isolated track, perhaps one that people might not know how to otherwise find outside of the game. The one that appeared on October 6, 2023 is the FFVII Remake "Tifa's Theme (Jazz Arrangement)."
In-game, people can find this version of her personal theme song on the juke box. As the title suggests, it is a more jazzy version of her theme. It was arranged by Eijiro Nakagawa that includes other instruments in addition to the ever-present piano. You can hear it below:
Should people wish to access this song at any time, it is available on a Square Enix soundtrack. However, it isn't a part of the FFVII Remake soundtrack. Rather, you'll find it on the Square Enix Jazz: Final Fantasy VII album. That consists of 12 Jazz arrangements of familiar songs like "Tifa's Theme." Some of the other ones that appeared on that album were "Tifa's Theme (Jazz Arrangement)" and "One-Winged Angel (Jazz Arrangement)."
Final Fantasy VII Remake is available on the PS4, PS5, and PC. FFVII Rebirth will come to the PS5 on February 29, 2024, with the exclusivity arrangement ending on May 29, 2024.
The post Square Enix Shares FFVII Remake 'Tifa's Theme' Jazz Arrangement appeared first on Siliconera.
---
Siliconera Friday, October 6, 2023 12:30 PM
As a part of Project Voltage, a collaboration between The Pokemon Company International and the Vocaloid Hatsune Miku, producer Inabakumori released a new song. It is called "Denki Yohou (Electricity Forecast)." In the music video, Hatsune Miku is pictured with various Electric-type Pokemon. The song was also promoted on the Project Voltage official social media account and website, where you can see the 18 Pokemon trainer Miku designs that were released sequentially throughout September 2023.
Inabakumori, is best known for creating the song "Lagtrain," among other Vocaloid tracks including Hatsune Miku ones. The artist that provided the illustration for the music video is Nukunuku Nigirimeshi, who has worked with Inabakumori on "Lagtrain" and other tracks in the past.
"Denki Yohou" is the second song released so far for Project Voltage. It, along with the other Project Voltage tracks, feature samples from the Pokemon series. Last week, DECO*27's "Volt Tackle" appeared.
Watch the music video for "Denki Yohou" below:
[embed]https://www.youtube.com/watch?v=Imcr7rsBxsc[/embed]
18 songs in total are to be produced for Project Voltage. Earlier, it was revealed that Mitchie M will be the producer to create the next Hatsune Miku Pokemon song, so we will see that by October 13, 2023.
Project Voltage will continue throughout Fall 2023.
The post Hatsune Miku Inabakumori 'Denki Yohou' Pokemon Song Released appeared first on Siliconera.
---
PC Invasion - FeedDDD Friday, October 6, 2023 7:50 PM
If a game has the option of equipping a pistol, then I'll use it. I pretty much completed all of the Uncharted games with the pistol alone. I love their speed, versatility, headshot damage, and abundance of ammo in almost every game. The pistols and revolvers are no different in Cyberpunk 2077 and are some of the best weapons, in my opinion. My 5 favorite Pistols & Revolvers in Cyberpunk 2077 With the new and reimagined perk and skill tree with Cyberpunk 2077 2.0, there is a whole new way to play with revolvers and pistols. Headshot damage is now boosted through the roof, and accuracy and hip-fire can be vastly improved. So, with the right pistol or revolver, you can become devastating. Her Majesty (Pistol) PC Invasion This silenced pistol can be grabbed from the core storyline of Cyberpunk 2077: Phantom Liberty. It not only has an amazing silencer, making it impossible to place, but also huge bonuses. It has a 150% damage bonus to he...
---
PC Invasion - FeedDDD Friday, October 6, 2023 7:43 PM
Cyberpunk 2077: Phantom Liberty is a game I would say is much more bark than bite. However, every so often throughout the gameplay, you will come across bursts of high-octane action. They're few and far between, but they're good when they turn up. During the Black Steel in The Hour of Chaos mission in Cyberpunk 2077, you will be expected to blast your way through some pretty beefy opponents. Black Steel in the Hour of Chaos in Cyberpunk 2077 Songbird has been captured by MaxTac, and you have chosen to side with Reed during the Firestarter mission. It's time to chase her down and get her back. But you're going to have to find her first. Choose a Netrunner PC Invasion Your progress in the base game determines who you can call to assist you in Black Steel in The Hour of Chaos. You will have the options of Nix, Carol Emeka, Chang-Hoon Nam, or recruit a netrunner from good ol' Mr. Hands for 15,000 eddies. Who you recruit doesn't mat...
---
PC Invasion - FeedDDD Friday, October 6, 2023 7:35 PM
EA Sports FC 24 is the brand new version of FIFA, that even has a new name to go along with it. Some additions are entirely new, much like the Evolutions in Ultimate Team, but deep down, it's the same FIFA we've always known and loved. That goes for a lot of the skill moves in the game, too. Aside from the new ones added, you'll be doing skill moves like you were before just like any of the old mechanics that come to you during your stay in EA Sports FC 24. But what about flair passes? Here's our guide on how to do flair passes in EA Sports FC 24. Related: How to do power shots and trivela in EA Sports FC 24 How to do flair passes in EA Sports FC 24 Flair passes in EA Sports FC 24 are much like they were in the previous FIFA games. To be able to do a flair pass, you're going to want to hold L2, or left trigger, and then press the pass button. This can result in a variety of different passes from back heels all the way to fancy flicks. Scr...
---
PC Invasion - FeedDDD Friday, October 6, 2023 7:26 PM
In Larian Studios' D&D video game RPG Baldur's Gate 3, you can practically make any choice you want. Even if it sounds like the most terrible or brilliant idea, this game can allow you the pleasure of doing it. In this instance, it seems a Baldur's Gate 3 player broke the game by killing General Ketheric Thorm too early. A player cheesed Baldur's Gate 3 with Misty Step and killed Ketheric too early In a Reddit post on the Baldur's Gate 3 subreddit, it seems like a player accidentally broke the game by killing Ketheric too early. Although Larian Studios thought up many solutions to players' wild explorations, they weren't quick enough to patch it for this player. Cheesed the game to death byu/Rainbow_Bumblebee inBaldursGate3 If you're not caught up to Act 2 of Baldur's Gate 3, here's your spoiler warning. The post explains how at the start of Act 2, as soon as they reached Moonrise ...
---
PC Invasion - FeedDDD Friday, October 6, 2023 7:18 PM
Hip firing in Fortnite is as essential as aiming down sights while firing. You may be there asking how do I hip fire in Fortnite and why should I? If you're not hip firing, you're dying a lot more in close-quarters combat than you should. Look below for our explanation of how, and why it's a good idea. Hip firing meaning in Fortnite Hip firing, or "from the hip" shooting, favors speed and agility over precision and accuracy when shooting. You can react quickly to threats and navigate through intense battles with greater ease when you hip fire in Fortnite. It is particularly useful in close-quarters combat, where split-second decisions can determine the outcome. I love hip fire if I'm using an SMG because it's wildly inaccurate anyway, the same can be said for a shotgun. My best advice is to hip fire if you're within range of your enemies, and aim down sight when you're a little distance away. Re...
---
Gaming Instincts – Next-Generation of Video Game Journalism Friday, October 6, 2023 5:05 PM
---
Gaming Instincts – Next-Generation of Video Game Journalism Friday, October 6, 2023 4:27 PM
---
Gaming Instincts – Next-Generation of Video Game Journalism Friday, October 6, 2023 3:57 PM
---
Gaming Instincts – Next-Generation of Video Game Journalism Friday, October 6, 2023 3:35 PM
---
Gaming Instincts – Next-Generation of Video Game Journalism Friday, October 6, 2023 1:57 PM
---
Level Up Friday, October 6, 2023 12:31 PM
Microsoft's long journey to acquire gaming giant Activision Blizzard is finally nearing an end. <a…