---
Kotaku Tuesday, January 24, 2023 5:45 PM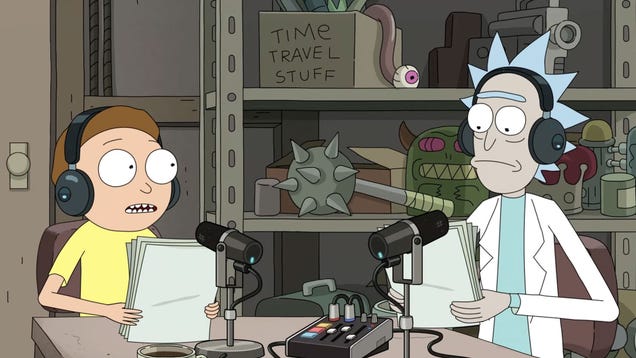 The main voice behind Rick and Morty won't be returning in season seven. Adult Swim announced on Tuesday that it would cut ties with series co-creator Justin Roiland, a decision that comes just weeks after news first surfaced that he was facing two felony domestic abuse charges from 2020.

---
Kotaku Tuesday, January 24, 2023 5:45 PM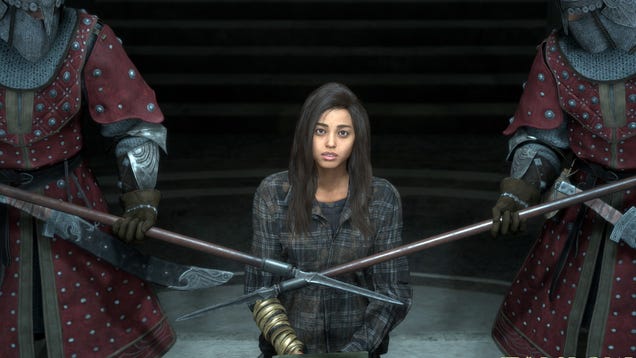 Forspoken, the newest action-adventure romp from developer Luminous Productions, caught flack online after failing to fully list its localization and quality assurance teams.
---
Kotaku Tuesday, January 24, 2023 4:00 PM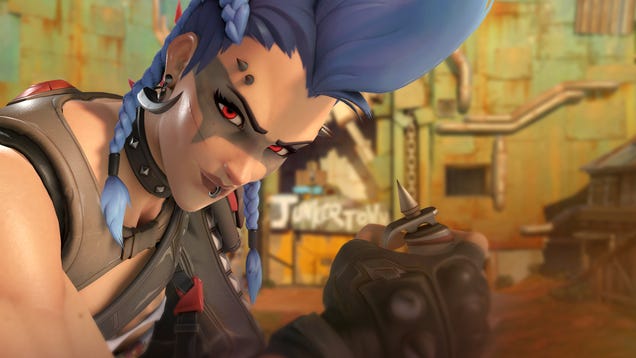 Trigger warning: sexual assault and harassment.

---
Kotaku Tuesday, January 24, 2023 3:00 PM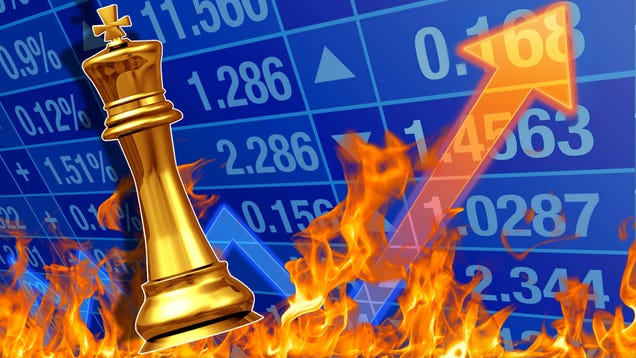 The halcyon days (if there ever were any) of the covid pandemic can still be felt today with the resurging popularity of online chess. However, the world's largest chess website has become a victim of the king's game's success because its servers are struggling to meet the game's online popularity.
---
Kotaku Tuesday, January 24, 2023 2:55 PM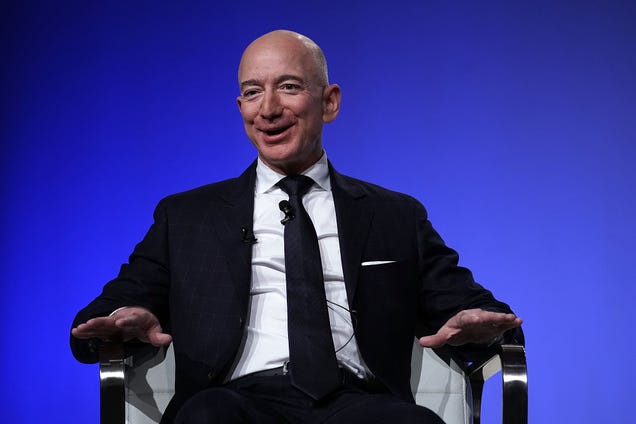 The Washington Post imposed more layoffs on Tuesday just a week after owner Jeff Bezos visited its Washington D.C. office. Among the ritual sacrifices will be Launcher, the newspaper's burgeoning gaming section, which routinely broke important news stories, landed big interviews, and asked the tough questions.
---
Kotaku Tuesday, January 24, 2023 2:40 PM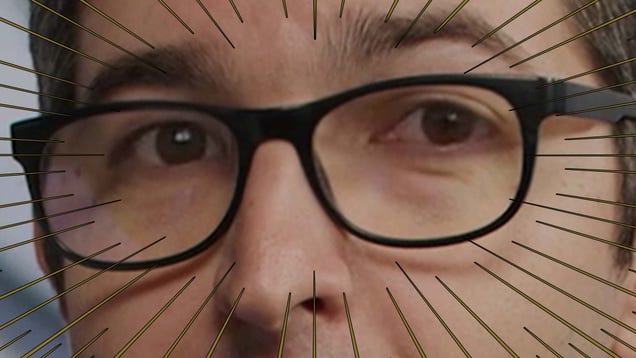 Nvidia's come up with new AI-powered tech that swaps out your real eyes for digital ones that will never stop looking at your webcam. It's very creepy, and one more sign of how unnatural you have to act online to become a popular streamer in 2023.

---
Kotaku Tuesday, January 24, 2023 2:05 PM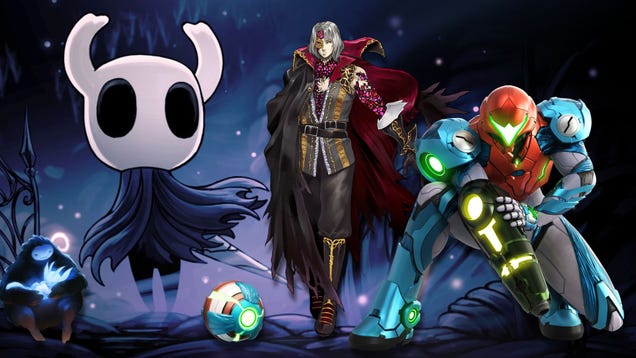 The Metroidvania is by far the most esoterically named genre of video games. A portmanteau of Metroid and Castlevania, it pretty much boils down to: non-linear platform games with ability-gated exploration. Or, you know, you explore until you reach a point that requires a skill you've yet to pick up.

---
Kotaku Tuesday, January 24, 2023 1:20 PM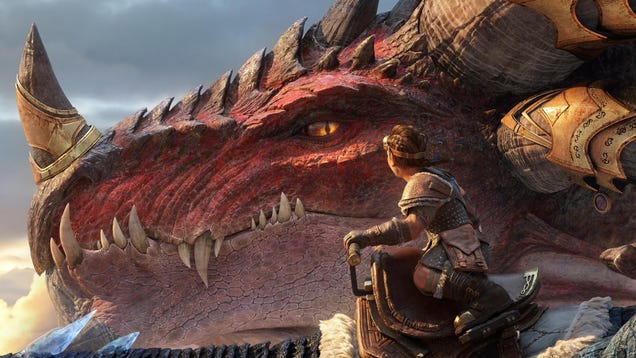 Workers at Proletariat Studio, also known as Blizzard Boston, won't be unionizing after all. The Communications Workers of America Union announced on Tuesday that it will pull its petition for a union election, and blames Proletariat CEO Seth Sivak for treating workers' organizing efforts as a personal betrayal and…
---
Kotaku Tuesday, January 24, 2023 12:53 PM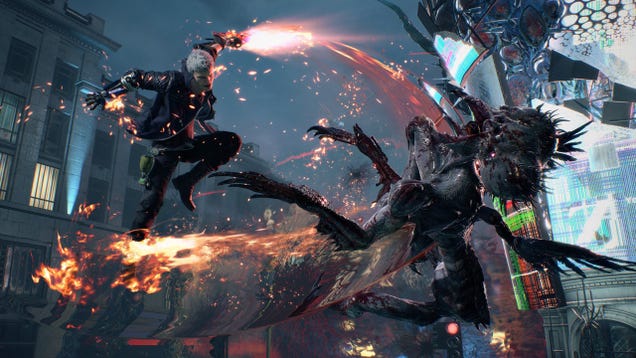 It's right there in the Bible—ask, and it will be given to you. It's also right there on gaming Twitter, where the small gaming podcast Super Pod Saga posed an innocent question on January 15 and people showed up to respond in droves: "What is the most useless piece of video game knowledge you know?"
---
Kotaku Tuesday, January 24, 2023 12:40 PM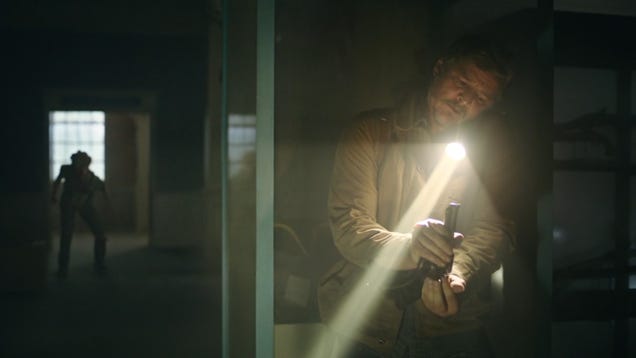 Though HBO's The Last of Us largely preserves the story and lore of the original game, it rarely seems interested in adapting the actual things most players spend time doing when playing The Last of Us. In prioritizing the game's narrative over depicting specific gameplay mechanics, there's a tension told through the…
---
Kotaku Tuesday, January 24, 2023 12:00 PM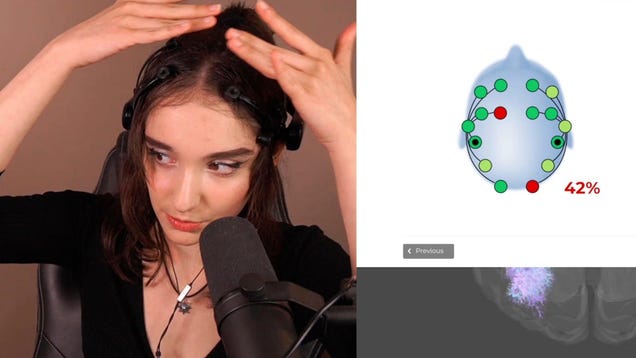 When you tune into Twitch streamer Perrikaryal's channel, you might see her playing FromSoftware's role-playing game epic Elden Ring with fourteen, unfamiliar black sensors stuck to her scalp. It's her—as she said during an informational stream earlier today—"just for fun" electroencephalogram (EEG) device, something…
---
Kotaku Tuesday, January 24, 2023 11:58 AM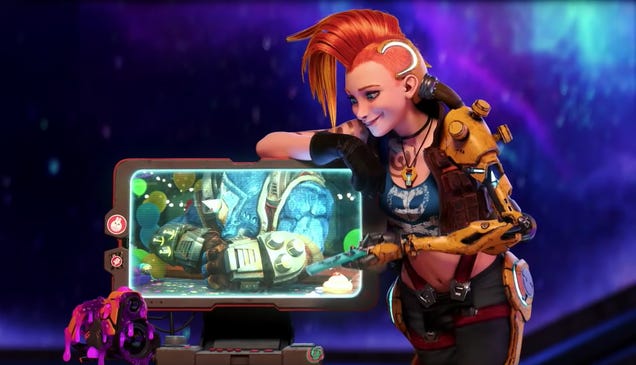 On Tuesday, Riot Games announced that the source code for both League of Legends and Team Fight Tactics was stolen, and that it would not be paying the ransom demanded by hackers to get it back. It's the latest in a spree of data breaches at big game companies, and means both games could be increasingly vulnerable to…
---
PCGamesN Tuesday, January 24, 2023 4:30 PM
This fan-made Genshin Impact cursor brings a pixel art version of Hu Tao to your PC to add a bit more personality to your everyday scrolling. The cursor pack contains 11 different custom animations to transform the mouse pointer into both Hu Tao and her ghostly alter ego, Boo Tao. The Pyro DPS is among the most popular characters in the anime game, which makes her one of the best picks for a project like this.
MORE FROM PCGAMESN:
Genshin Impact codes
,
Genshin Impact character tier list
,
Genshin Impact leveling guide
---
PCGamesN Tuesday, January 24, 2023 1:30 PM
As the Starfield release date draws ever closer, I've been thinking about how Bethesda announces its new RPG games. There has been a slow stream of information since the Starfield E3 2018 announcement, and Bethesda has understandably been playing its cards closer to its chest with reveals and new information, waiting to show us what it can when it's ready. The thing is, there's actually a way for the upcoming Starfield showcase to shine, and Bethesda already showed it to us with Fallout 4 at E3 2015.
Fallout 4 console commands
,
Fallout 4 mods
,
Buy Fallout 4
---
PCGamesN Tuesday, January 24, 2023 1:12 PM
Want to know what this week's Destiny 2 Nightfall weapon is? Each week you've got a chance at a different weapon for completing Nightfall Strikes, and ever since Season of the Lost, fan-favourite legacy weapons from the original Destiny has been added to the rotation. New seasons often introduce new weapons into the rotation, so it's more important than ever to know in advance the Nightfall weapon schedule.
Nightfall: The Ordeal is a playlist available in the Vanguard menu, alongside the basic Strike playlist in the free PC game. Each week, a different Strike is chosen as the Nightfall, and offered in five escalating difficulties, with harder enemies, challenging modifiers, and enemy power levels cranking up. The coveted Nightfall weapons have a chance to drop from any Nightfall Strike difficulty, but it's far more likely at higher levels. Your best bet for farming each week's Nightfall weapon is to set the Strike to Master difficulty. You should also note that there's no automatic matchmaking above Hero difficulty, however, so you'll need to get a squad together.
Destiny 2 classes
,
Destiny 2 exotics
,
Destiny 2 builds
---
PCGamesN Tuesday, January 24, 2023 12:28 PM
Want to know everything about the Fortnite Chapter 4 Season 2 release date? Now a fragmented husk of its former self, the island was destroyed following the invasion of The Nothing and their Chrome herald. It seems that, for now, at least, relative peace has returned. However, the map wasn't the only thing to change, with new mechanics altering how to win the game.
If Fortnite Chapter 4 Season 2 is anything like the free PC game's current season, then get ready for some game-changing new mechanics, such as Fortnite augments that give players perks in the heat of battle. Of course, you can also ride Fortnite dirt bikes, slurp on Fortnite Slap Juice, and open Fortnite Oathbound chests for all the current game-breaking weapons.
MORE FROM PCGAMESN:
Fortnite Chapter 4 map - key locations
,
Free PC games
,
All Fortnite Chapter 4 weapons
---
PCGamesN Tuesday, January 24, 2023 12:22 PM
The Dead Space system requirements won't turn your gaming PC into a necromorph, but you'll want to protect your graphics card from any frame rate frights. While you'll be able to play the horror reboot using a Geforce GTX GPU, upgrading to something newer will help you achieve reccomended specs.
MORE FROM PCGAMESN:
Dead Space release date
,
Dead Space system requirements
,
Best horror games on PC
---
PCGamesN Tuesday, January 24, 2023 11:51 AM
Picture the scenes: Valorant team deathmatch. There's something quite exciting about that, right? Well, get hyped, because Riot has 'accidentally' announced an upcoming mode for the FPS game that hopes to put an inventive new twist on the format Call of Duty made so popular.
Valorant characters: all agents and abilities
,
Valorant ranks order, distribution, and ranking system explained
,
Valorant crosshair codes
---
PCGamesN Tuesday, January 24, 2023 11:52 AM
Looking for the best Batman games on PC? The Caped Crusader has been protecting Gotham's streets for many years now across a number of different media franchises. And naturally, the philanthropist-turned-superhero has also swooped his way over to the world of videogames from time to time.
Thankfully, unlike many other superhero games, most of Batman's games on PC have actually been quite good. Whether fighting criminals through the dank halls of Arkham Asylum or taking a more light-hearted romp through Gotham as his LEGO counterpart, there's something for all fans of the Dark Knight, though most of them come in the form of action-adventure games. We'll only be covering games where Batman, or Gotham, is the star, so no Injustice or Multiversus here as good as those are, or anything that isn't easily accessible anymore.
MORE FROM PCGAMESN:
Best Gotham Knights abilities
,
How long is Gotham Knights?
,
Gotham Knights mods
---
PCGamesN Tuesday, January 24, 2023 11:49 AM
The Genshin Impact Dehya banner release date should arrive in the 3.5 update, though a date hasn't been confirmed. Dehya has been officially announced by Hoyoverse and has been described as an "Unfettered Desert Mercenary".
Dehya is a Pyro character in Genshin Impact and the latest datamined leaks suggest she's a five-star character wielding a claymore. If you're hoping to get Dehya in one of the best free PC games, here are Dehya's ascension materials, as well as news on all upcoming and new Genshin Impact characters.
MORE FROM PCGAMESN:
Genshin Impact codes
,
Genshin Impact character tier list
,
Genshin Impact leveling guide
---
PCGamesN Tuesday, January 24, 2023 11:34 AM
While we all wait for the long-rumoured and likely real Elden Ring DLC, we can download some mods for FromSoftware's magnum opus of an open-world game instead. There's plenty to pick from, too, with weapon and armour reskins standing side by side with more drastic gameplay overhauls. One of these mods - Elden Ring Reforged - has just had a sizable update that adds a bestiary, revamps Torrent, and introduces a level cap, as the fan-made revision is still in the development phase.
The best Elden Ring builds
,
Elden Ring bosses
,
The best Elden Ring classes
---
PCGamesN Tuesday, January 24, 2023 11:34 AM
What are the best fighting games on PC? It may be one of the oldest genres in gaming, but it wasn't until unintentional glitches gave birth to combos in Street Fighter 2 that the first boom took hold in arcades during the 90s. It's here that the key players would make their presence known. Capcom and SNK would stick with hand-drawn sprites in future Street Fighter games and The King of Fighters series, respectively. Meanwhile, Midway would make parents everywhere panic with Mortal Kombat's fatalities, as both Sega and Namco (now Bandai Namco) instead wowed everyone by taking the leap to 3D with Virtua Fighter and Tekken.
Many others would also try to make their mark over the years, but thanks to the rise of esports and, to a lesser extent, the global pandemic, we now have access to PC versions of the best fighting games, as they've mostly been console exclusive. While these are some of the best PC games around, they have a reputation for being tough to learn, but with the rise of video tutorials and guides on all the basics, there's never been a better time to get into these highly competitive multiplayer games. Grab the controller or fight stick of your choice, practice your favourite character's combos, and get ready for the best PC fighting games.
MORE FROM PCGAMESN:
Street Fighter 6 release date
,
Street Fighter 6 roster
,
Best fighting games on PC
---
PCGamesN Tuesday, January 24, 2023 11:16 AM
When is the Minecraft Legends release date? This is a new action strategy game from Blackbird Interactive set within the world of Minecraft. Minecraft Legends sees the player take on the role of a legendary hero whose destiny is to unite the factions of the Overworld. If the Overworld doesn't unite in time, they won't be able to defend their homes against the Nether's Piglin army.
Minecraft Legends was announced during the Xbox and Bethesda Showcase in June 2022, so it's still early days for the new project. The Minecraft Legends release date isn't set in stone, although we have a reasonable window of when to expect the strategy game. Here's everything else we know about Minecraft Legends.
MORE FROM PCGAMESN:
Minecraft Legends release date
,
The best strategy games on PC
,
The best crafting games on PC
---
PCGamesN Tuesday, January 24, 2023 11:02 AM
DBD codes can actually be quite hard to keep up with, since they are given out pretty regularly - but of course that's no bad thing. We're never going to complain about in-game giveaways, and Dead By Daylight codes can give you anything from outfits to charms, and even Bloodpoints and Iridescent Shards.
Currently, Dead by Daylight is celebrating the Lunar New Year with a Moonlight Burrow early celebration, before the main event kicks off on January 24. To prepare you, Behaviour is giving away a bunch of cosmetic items from previous Lunar New Year celebrations, which can be claimed through Prime Gaming, daily login rewards, and daily redemption codes in the multiplayer game. So, whether you want your favourite DBD killers to get a stylish new look, or you want to add to your survivors' wardrobes, be sure to redeem the codes below before it's too late, which are accompanied by some other ongoing codes to snap up if you haven't already.
MORE FROM PCGAMESN:
DBD killer tier list
,
Best horror games
,
Hooked on You: A DBD Dating Sim gameplay review
---
PCGamesN Tuesday, January 24, 2023 12:11 PM
With the Forspoken reviews painting a perplexing picture of Square Enix's divisive RPG game, the developer has announced that a free PC demo will be dropping on Steam, the Epic Games store, and the Microsoft store on January 24; the Forspoken release date.
Forspoken release date
,
Toughest Forspoken dungeons
,
Forspoken system requirements
---
Rock Paper Shotgun Latest Articles Feed Tuesday, January 24, 2023 5:20 PM
Warhammer 40,000: Darktide developers Fatshark have announced that they're delaying the co-op horde shooter's seasonal content in order to focus solely on addressing "the feedback that many of you have." That feedback is best witnessed via the recent Darktide Steam reviews, which sit at "Mostly Negative" after 8471 submissions. Specifically, Fatshark say they're going to improve crafting, stability and performance.
---
Rock Paper Shotgun Latest Articles Feed Tuesday, January 24, 2023 4:48 PM
Honkai: Star Rail, the intergalactic interrailing RPG from the makers of Genshin Impact, is gearing up for its final closed beta. It'll leave the station on February 10th and you can sign up to take part now. Or you can just watch a new trailer below.
---
Rock Paper Shotgun Latest Articles Feed Tuesday, January 24, 2023 4:33 PM
It's rare to see a £400 discount on an RTX 3070 Ti gaming laptop, but that's the situation today as the MSI Katana GF66 is reduced on Amazon UK by 25%. This model is well-equipped too, with a 12th-gen Core i7 12650H processor, 16GB of DDR5 RAM, a 1TB NVMe SSD and a 15-in 144Hz display.
---
Rock Paper Shotgun Latest Articles Feed Tuesday, January 24, 2023 4:24 PM
If the Independent Games Festival awards are the Oscars of video gaming, then that surely makes Rock Paper Shotgun's yearly Advent Calendar the BAFTAs. I'm justifying this spurious comparison because the games we picked as our favourites of 2022 have proven a strong indicator of what you'll find on this year's list of IGF finalists. Among the selectees are Tunic, Betrayal At Club Low, Norco, Neon White and The Case Of The Golden Idol.
---
Rock Paper Shotgun Latest Articles Feed Tuesday, January 24, 2023 4:18 PM
While we spend a lot of our time over here in the deals corner of RPS covering high-speed NVMe SSDs, I also try to keep an eye out for good deals on classic 2.5-inch SATA SSDs as well. These drives are physically larger, slower and not much better value than NVMe M.2 alternatives, but occasionally prices become so low that you have to take notice.
Today's example is this 480GB Kingston A400 SSD, which has been reduced to under £25 versus an original RRP of £63. That's an astonishing amount of space for the money, and well worth picking up if you have an old machine still running on a HDD.
---
Rock Paper Shotgun Latest Articles Feed Tuesday, January 24, 2023 3:52 PM
It seemed a shame, given Forspoken's somewhat unusual system requirements, that its demo remained unavailable on PC. Well, that's no longer the case. As of today, you can now give Square Enix's Cuff-ing season action-adventure a whiz before you decide whether you want to pay £65/$70 for it.
---
Rock Paper Shotgun Latest Articles Feed Tuesday, January 24, 2023 12:00 PM
Fun story: I didn't know what Qbasic Gorillas was called for over 20 years.
As a kid, we would refer to it simply as "The Banana Game". I had to rely on my Dad to play it, as only he was able to access an unfathomable portal called "DOS", summoning it out of the inky void using long strings of seemingly random letters; an incantation that gave it a sort of mystical allure.
---
Rock Paper Shotgun Latest Articles Feed Tuesday, January 24, 2023 11:33 AM
A fix is on the way for the security vulnerabilities discovered earlier this week in Grand Theft Auto Online, Rockstar have said today. Players began efforts to alert Rockstar to the issues en masse over the weekend, after some nefarious types took advantage of the issues to disrupt the game for other people. Rockstar Support have tweeted that a security-related update is coming, but didn't give a specific timeframe for it yet.
---
Rock Paper Shotgun Latest Articles Feed Tuesday, January 24, 2023 11:01 AM
Back in the days of 1987, fantasy point-and-click adventure Shadowgate was notoriously deadly. The type of thing that fell very much into the 'touch anything and you're dead' bracket of early adventure games. Getting eaten by sharks, burned to death by a dragon, and the awkward fate of being dragged into space through a shattered mirror were just some of the ways you could cop it on the black and white Apple Macintosh original. Heck, if you lost your torch while exploring, you'd also fall and break your neck within minutes. Happy days! No doubt, then, that you'll be pleased to hear that the original creators are now making a Shadowgate sequel for PC, more than 35 years after its initial release. Beyond Shadowgate is launching a Kickstarter campaign on February 18th, and promises lots more ridiculous ways to pop your clogs.
---
Twinfinite Tuesday, January 24, 2023 4:28 PM
A bit of extra time to (war)hammer out all of the rough edges.
---
Twinfinite Tuesday, January 24, 2023 3:56 PM
The dialogue should've remained unspoken...
---
Twinfinite Tuesday, January 24, 2023 3:18 PM
Casper Van Daddy.
---
Twinfinite Tuesday, January 24, 2023 3:17 PM
How does this keep happening?
---
Twinfinite Tuesday, January 24, 2023 3:10 PM
Fallout 76...Fallout 76 is changing.
---
Twinfinite Tuesday, January 24, 2023 1:08 PM
Steam has (For)spoken.
---
Twinfinite Tuesday, January 24, 2023 12:34 PM
You've heard this vamp before.
---
Twinfinite Tuesday, January 24, 2023 12:33 PM
Purge evil through battle, to this we dedicate our lives.
---
Twinfinite Tuesday, January 24, 2023 12:14 PM
It's time to rewind and revisit these eight characters for their own stories.
---
Twinfinite Tuesday, January 24, 2023 12:06 PM
Stylishly exploring the Overworld.
---
Twinfinite Tuesday, January 24, 2023 12:04 PM
He'd be back in less than 12 parsecs.
---
Twinfinite Tuesday, January 24, 2023 11:27 AM
More ways to play.
---
Siliconera Tuesday, January 24, 2023 5:00 PM
The FFXIV 2018 snow sculpture that featured characters from the Heavensward expansion has appeared in Japanese textbooks. It features a photograph of the artwork, which was installed in Sapporo, Japan. One of the most notable things about the sculpture itself was the light show that would appear semi-regularly. Projections of Nidhogg, Estinien, and the Mother Crystal would be overlayed on top of it. Music from Final Fantasy XIV and its Heavensward expansion would also play. [Thanks, aitaikimochi!]
Impress Watch, the YouTube channel for Japanese games outlet Game Watch, uploaded a video of the sculpture. You can take a look at the FFXIV 2018 Heavensward snow sculpture and watch the display in full, below.
[embed]https://www.youtube.com/watch?v=c4JLayVicHw&ab_channel=ImpressWatch[/embed]
The second Final Fantasy XIV expansion, Heavensward, released to critical acclaim. Following its success, Square Enix offered a free trial to players, which allowed for those participating to play through the expansion. While there are some limitations to the expansion, such as the inability to join Free Companies or use the marketboard, players can reach up to level 60 on all available Job Classes. Occasionally, Square Enix will also have free login campaigns for players whose subs have lapsed.
Final Fantasy XIV is available for the PlayStation 4, PlayStation 5, and PC.
The post FFXIV Heavensward Snow Sculpture Appears in Japanese Textbooks appeared first on Siliconera.
---
Siliconera Tuesday, January 24, 2023 4:00 PM
Nintendo is aware of the existence of a bug present in Fire Emblem Engage, related to the cooperative multiplayer Relay Trials mode. Some players have been reporting the bug, which caused Nintendo to investigate. The company is currently trying to fix it as soon as possible. The bug occurs when choosing to "Take Over" after selecting "Random" in Fire Emblem Engage's Relay Trials. Selecting this causes the message "no data to take over" to appear.
This bug might have been introduced after the day one patch, as prior to its release this issue didn't exist. While Nintendo solves the issue, the best way for players to minimize problems when joining in Relay Trials might be to manually input a code, in the case that selecting "Random" causes any problems.
Relay Trials is a cooperative multiplayer mode in which players pick up a challenge battle started by a different player, and have to work together in order to beat the objective. Players have the option to start with a new map from scratch, randomly join a Relay Trial, or join a particular Relay Trial with a code issued by the previous player
Fire Emblem Engage is immediately available for the Nintendo Switch. You can check out Siliconera's official review of the game here.
The post Nintendo Is Aware of a Bug in Fire Emblem Engage Relay Trials appeared first on Siliconera.
---
Siliconera Tuesday, January 24, 2023 3:00 PM
A little over a year ago, we took a look at the games available on the Evercade platform at the time of the launch of the Evercade VS home system. Since then, there's been a big focus on arcade releases in the Evercade lineup, as almost a dozen cartridges have joined the library. We've been checking out the most recent collections, and we're ready to guide you to the best Evercade VS and Evercade EXP games to start in 2023!
The Best New-Retro Evercade VS and Evercade EXP Games
One great supporter of the Evercade has been the new-retro community. And with good reason! More players and a physical cartridge release have undeniable appeal. Picking the best example of this is a tough choice with so many options. Still, we think the Alwa's Awakening / Cathedral dual pack is the best place to start. The two are a good pairing for a number of reasons, starting with both appealing to the same sort of player. They're about exploring and collecting and generally spending time in an action platforming world.
How they get there is different, though. Cathedral, which has seen release on modern platforms as well, is the Evercade's first and so far only native port. The emulation on the Evercade devices is fine, but seeing something run natively and fill the screen shows just how good things could be. We know the work is probably a real barrier. Nevertheless, more native ports of games with old aesthetics would be wonderful.
Alwa's Awakening gets there the other way around. Rather than a native port, the version here is the one developer Elden Pixels crafted specifically for the NES. The original game certainly felt like it wanted to be like those games! Building specifically for that spec, though, gives it just a bit more authenticity.
For more: We talked about it in our previous version of this guide, but Mega Cat Studios Collection 2 continues to find its way back into the cartridge slot through its innovative ideas and pure gameplay variety! And stay tuned for our focused look on the first new collection of 2023, Indie Heroes Collection 2, soon.
The Best Japanese Evercade VS and Evercade EXP Games
This is one area in which Blaze Entertainment's licensing team has really been putting in some work. And, of course, around here? We're grateful for that. It's been great to see the continued dedication to preserving and showcasing the platform's local United Kingdom developers, but adding more Japanese studios broadens Evercade's appeal.
They're still doing things the Evercade way, though, with libraries full of games unlikely to get these collections elsewhere. It's certainly hard not to miss some bigger releases, but those are far more likely to be on Nintendo Switch Online or dedicated microconsoles. A great recent example: Jaleco Arcade 1! You may have played a few of these, but 64th Street: A Detective Story has a hard time making compilations over something like Final Fight and Rod Land has to deal with competition like Bubble Bobble. Here, though, they feel special. And they also bring the distinctive Japanese feel that a retro platform needs.
For more: We took a deeper dive into Irem Arcade 1, Toaplan Arcade 1 and the EXP's built-in Capcom titles in our review of the new handheld. The Technos and Data East arcade collections also have a lot to like. And, well, there are some interesting ones in our next pick...
The Best Single-Player Evercade VS and Evercade EXP Games
With both quality and variety in spades, Renovation Collection 1 is arguably the best cartridge available for the Evercade platform. The publisher is known for picking up and releasing many of the deeper cuts of the Sega Genesis library. These came both from its parent company, Telenet Japan, and other developers. With a few small exceptions, this collection is dedicated to solo play, with a host of shoot-'em-up and RPG titles to keep you playing for quite a while.
Included in Renovation Collection 1 are some choice titles from revered studio Wolf Team. Like RPG Arcus Odyssey! And action-platformer El Viento! Oh, and Dino Land, a quirky pinball game that's a lot more fun than you'd think? There's a reason people love the Wolf Team library so intensely, and though we love the Tales franchise around here, it's nice to see the genre variety of the studio's early days.
For more: The library is expanding and covering up a lot more of its genre weaknesses, but Codemasters Collection 1 and Piko Interactive Collection 1 still offer a good variety. There are also some fun inclusions in the new Gremlin Collection 1, even including a soccer management game.
The Best Multiplayer Evercade VS Games
There are tons of great two-player options for Evercade VS play, bolstered by the growing Arcade cartridge line. Somewhat more elusive is a good four-player centerpiece for party play. Enter Morphcat Games Collection 1, with its two Micro Mages campaigns.
While Micro Mages' aesthetic may initially remind players of TowerFall, its dedicated co-op approach lends it a different feel. Those titular "micro" mages aren't just personality; making them so small lets worlds be much larger than you're used to seeing from an NES game, and two whole campaigns mean you'll be playing for a while.
For more: All the Arcade collections offer some fun titles! And you can't go too wrong with a few rounds of Worms.
The Evercade EXP handheld retails for $149.99, with the IREM Arcade 1 cart and built-in Capcom titles. The Evercade VS home system is also still available. For more coverage on the Blaze Evercade ecosystem and its games, check out our archive.
The post Evercade VS and Evercade EXP Games: The Best of the Platform So Far appeared first on Siliconera.
---
Siliconera Tuesday, January 24, 2023 2:30 PM
You can happen upon a lot of weapons while playing Fire Emblem Engage, and the ability to head to the Smithy to forge and engrave Emblems on them mean even so-so Steel or Silver ones can be your best at the moment. However, there are a few special ones you'll encounter throughout the game. These could have unexpected ranges, better stats, or special effects that make them worth acquiring and using. So, to help you out, I've put together a list of some of the most helpful equipment you can happen upon, as well as recommendations for who might be a good fit for them.
Editor's Note: There are serious Fire Emblem Engage spoilers below. However, no images will be used to show the events leading up to or surrounding it.
Okay, here's a full list of amazing weapons I've found and where I found them. I also offered some suggestions. However, keep in mind that's just what I did, as I tended to equip the folks I used most often with the "good" stuff. A good rule of thumb is to make sure every unit you might use has one "great" weapon.
Brionac: Lance that has 1-2 range. You get it from a corrupted in Chapter 22. I like it for Timerra.
Caladbolg: Defeat Zephia in Chapter 21 and she'll drop it. This sword is best in the hands of Diamant.
Cinquedea: Get it from the chest on the left in Chapter 25. Don't leave without it, as you'll regret passing this legendary 1-2 range dagger by. Then, when you get it, give it to Merrin.
Carnwenhan: The only "smash" dagger in the game, and it can also poison a foe. However, you can never strike first when using it. The thief in Chapter 21 near Veyle carries it and it is very easy to miss. It has a range of 1, unlike most daggers, so maybe consider it for Zelkov?
Divine Fist: You get this art by hitting level five donations for Brodia. Framme is the only character I ever had attack with fists, so perhaps let her have it?
Excalibur: This starts Griss' trend of dropping great tomes in Chapter 20. This is the best wind tome and is effective against flying. Give it to any mage with A-rank proficiency in tomes.
Fensalir: The lance that comes in the Order of Heroes Fire Emblem Heroes free DLC. It inflicts -2 attack on foes near its wielder when a turn begins. Give it to Timerra?
Flame Lance: Mauvier brings it with him when he joins in Chapter 21. This has 1-2 range and good crit. Let him keep it.
Fragarach: This is the Solm tier 5 donation reward. I had Panette using this axe in my game.
Folkvangr: The sword that comes in the Order of Heroes Fire Emblem Heroes free DLC. If the user has less than 50% health when a turn begins, they get Atk +3. I let Goldmary have mine.
Georgios: The "smash" sword that can't strike first or follow-up. Zephia drops it in Chapter 23. Goldmary ended up carrying mine and she used it well!
Hurricane Axe: Marni will drop this in Chapter 14. This axe is effective against flying types. I'd say it's great for either Jade or Rosado, but Rosado used it best in my playthrough.
Lendabair: Chapter 24 enemy drop. Give this bow to Alcryst or Fogado.
Levin Sword: You get this sword as an enemy drop in Chapter 12. Given this 1-2 range weapon relies on magic, let Celine use it.
Nodus Staff: Hit the level 5 donation tier with Elusia. This staff fills every allies' Engage meter and has one use. Maybe save it for whichever staff-user you bring into the finalbattle in Chapter 26?
Noatun: The axe that comes in the Order of Heroes Fire Emblem Heroes free DLC. Its gimmick is that a character gets Mov +1 for a turn if their health is 40% or less. Since Panette's a berserker whose health should never be at 100%, give it to her maybe?
Nova: Fantastic tome dropped by Griss in Chapter 23. It guarantees whoever uses it will attack twice, as long as they initiate combat. Give it to Ivy.
Obscurite: Veyle's unique tome. She brings it with when she joins in Chapter 22. It's amazing dark magic.
Peshkatz: I missed this and had to reload a save and go back, so be careful! In Chapter 20, there's a Wolf Knight in the area below Griss that carries this poisonous, 1-range dagger. Get it and let Yunaka have it.
Ukonvasara: A "smash" axe that doesn't let you follow-up or strike first. Dropped by an enemy in Chapter 24. Panette and Jade can be good fits for it.
Venomous: This lance is the tier 5 donation reward from Firene, and it is a "smash" spear that can poison enemies, but can't hit first or follow-up. I'd say give it to Louis.
Wille Glanz: Divine Dragon Sword for Alear with a 1-2 range. Acquired by defeating Corrupted Lumera in Chapter 25. .
Wyrmslayer: Oh, you don't want to miss this one in the Chapter 14 lefthand chest. It's effective against dragons. Give it to Diamant and let him go kill every big dragon foe in your way for the rest of the game.
Fire Emblem Engage is available for the Nintendo Switch.
The post Best Fire Emblem Engage Weapons appeared first on Siliconera.
---
Siliconera Tuesday, January 24, 2023 2:00 PM
There's not only one Tsukihime remake Arcueid Brunestud Pop Up Parade figure on the way. Two options will be available. However, one is limited to the Good Smile Company store. Depending on where you go, your Arcueid will or won't have cat ears. Regardless of version, she will be ¥4,800/$34.99. In Japan, both will appear in June 2023. In North America, she'll show up in August 2023.
The standard Pop Up Parade figure of Arcueid will be available everywhere. This features her normal smiling face, typical hair, and white turtleneck with blue skirt. However, people who buy directly through Good Smile Company could get the limited version with cat ears. The outfit and pose is the same, but she's winking and has cat ears on top of her head.
Here's a closer look at both versions of the figure.
[gallery columns="2" size="full" ids="948210,948211,948212,948213" link="file"]
There's another way to get Arcueid with or without cat ears. Good Smile Company also released a Nendoroid of the heroine. Its extra parts let you create looks with or without the ears, as well as with or without glasses.
The Tsukihime: A Piece of Blue Glass Moon Arcueid Brunestud Pop Up Parade figure and its variant will show up in June 2023 in Japan and August 2023 in North America. Pre-orders are open until February 23, 2023. The Tsukihime remake is available on the Nintendo Switch and PS4 in Japan. The original game is available on PCs.
The post Tsukihime Remake Arcueid Figure Appears With or Without Cat Ears appeared first on Siliconera.
---
Siliconera Tuesday, January 24, 2023 1:00 PM
When it comes to Fire Emblem Engage characters with the thief class, you get Yunaka and Zelkov by default. It might be tempting to go with Yunaka for the whole game! I get it. Her Trained to Kill unique skill is amazing, due to the boost to critical hits. She joins first, and this being a special class means there's no Advanced version to promote to. She could be well on her way to level 40 by the time he joins your army. However, Zelkov is equally skilled and someone would do themselves a disservice by not giving him a chance on the front lines too.
I mean that literally, by the way. Zelkov is a great unit to essentially use as a "scout" when playing Fire Emblem Engage. A big part of this is due to "Not Quite." This is his unique skill. Since paraphrasing is a pain, I'll just go with exactly how the game describes it. "If foe initiates combat, inflicts Hit -10 on that foe during combat." It's a great boost to survivability. It also helps that his health tends to end up being higher than Yunaka's, as well as his defense and dexterity being quite substantial. Engrave his weapon with a good Emblem, like Dawn or Echoes, and hopefully he won't be hit.
Given he is a thief, you're also probably going to want to try and raise Zelkov's critical stat in Fire Emblem Engage. What I'd recommend, and am working toward myself, is getting him No Distractions and Vantage++. The former involves getting him some bow proficiency by pairing him up with the Leif or Lyn Emblem Ring. Take him down the Archer and Sniper paths. Once he hits level 5 as a Sniper, he gets No Distractions. As the game puts it, it "grants Crit +10 during combat with a foe that can't counter." It will be very handy when he heads back to his thief class and uses a dagger, which can be a ranged weapon. As for Vantage++, which you inherit from Leif, that takes advantage of and pairs well with Not Quite. Again, quoting the game, "if unit's HP is 75% or less and foe initiates combat, unit can counter before foe's first attack." You're taking advantage of that hit debuff on the opponent and perhaps wiping them out before they even attack. Alacrity++, a Lyn skill that offers "if unit initiates combat with a Spd advantage of 5 or more, unit's follow-up (if possible) occurs before foe can counterattack" helps a lot too.
But a lot of what I've had to say so far has to do with Zelkov's usefulness in battle. Which is, to be fair, most important in a game like Fire Emblem Engage. However, he's also a fantastic character outside of battle. His personality doesn't match his appearance at all. The game pokes fun at that with Support conversations between other characters. Some of them can be quite hilarious, especially if you get a chance to see him chat with Anna and Jean. There are also some insightful, more mature ones, especially with Yunaka. I also quite enjoyed his romantic route and S-rank conversation with Alear.
In short, don't let the fact that Yunaka's around longer and has a great skill dissuade you from also using Zelkov often as your thief in Fire Emblem Engage. He has a lot of potential as a character. You could put together some great builds, especially ones that work well with his unique skill. Not to mention you miss out on some fun Fire Emblem Engage Support conversations if you don't give him a chance to fight alongside other members in your party.
Fire Emblem Engage is available for the Nintendo Switch.
The post Zelkov Is a Surprisingly Solid Thief in Fire Emblem Engage appeared first on Siliconera.
---
Siliconera Tuesday, January 24, 2023 12:30 PM
Now that 2022 is over, The Pokemon Company and Timi Studio offered something of a year-in-review for Pokemon Unite. The company took to Twitter to share various updates on things that happened in the game throughout last year. Some of them had to do with their own work, such as characters added. However, players accomplishment and notable feats were shared. For example, it revealed the top three characters used in battles in Pokemon Unite in 2022.
The most used character from January 1, 2022 to December 22, 2022 is Pikachu. Players used the electric mouse a total of 129,186,809 times. It is a ranged attacker who has been a part of the game since launch. Second place went to Greninja, with 103,402,378 uses. Like Pikachu, that Pokemon is also a ranged attacker in the game. Finally, Charizard rounded out the top three in-game with 101,925,049 uses. It is the only odd-one-out here, as it is a melee all-rounder.
Looking back at 2022 in #PokemonUNITE!

Throughout the entire available roster, 3 Pokémon rose to the top as player favorites! Who are your top 3 used Pokémon? pic.twitter.com/agkWjUpO3P

— Pokémon UNITE (@PokemonUnite) January 24, 2023
This is one of multiple stats released for Pokemon Unite, as the reveals didn't just focus on character usage. It turns out 2,082,549,005 battles were fought between January 1, 2022 and December 22, 2022. Timi Studio also added 18 new Pokemon to the game throughout the year. The last one of them was Dragapult, which joined the roster on December 29, 2022. Urshifu also appeared in December 2022.
Pokemon Unite is available for the Nintendo Switch and mobile devices.
The post Pokemon Unite Most Used Characters in 2022 Revealed appeared first on Siliconera.
---
Siliconera Tuesday, January 24, 2023 12:00 PM
More people can test out Luminous Productions and Square Enix's new action-RPG before buying it. A Forspoken PC demo can now be downloaded from the Epic Games Store, Microsoft Store, and Steam. It will show up once the game is available on all three storefronts. There's also a new launch trailer to watch.
With regards to the PC Forspoken demo, the announcement didn't detail what it will entail. The PS5 version appeared during The Game Awards 2022. It was a 30GB download and featured five objectives to test out Frey's different magical and parkour abilities. Its also unknown if the PC demo will include the updated features like control remapping and larger fonts, which showed up in the PS5 version's trial in January 2023.
As for the launch trailer, it focuses on showing Forspoken gameplay. People can see Frey traversing the environment and exploring, using magic to get around and deal with different enemies. While she does, quotes from reviews that appeared ahead of launch come up.
https://www.youtube.com/watch?v=l06UYJftnPc&ab_channel=SquareEnix
Forspoken is available for the PS5 and PC, with a demo available on the Epic Games Store, Microsoft Store, PlayStation Store, and Steam. A limited edition version with extra merchandise connected to the game is also available.
The post Forspoken PC Demo Heads to Steam, Epic Games Store, and Microsoft Store appeared first on Siliconera.
---
Siliconera Tuesday, January 24, 2023 11:30 AM
Fire Emblem Engage is a pretty balanced game and, if you're on the Normal difficulty, you might not even need to grind. But if you are playing on one like Maddening, you might need an extra edge. Though really, anyone can benefit from the extra resources. This is where the Fire Emblem Engage Skirmishes come in, as these standard, Gold, Silver, and Training optional battles can help anyone playing on Normal to Maddening when trying to farm EXP.
How Do the Four Kinds of Skirmishes in Fire Emblem Engage Differ?
There are four different kinds of Skirmish that can appear, with three kinds of icons letting you know what to expect at a glance. This makes it easy to see which sorts are available if you choose the Fast Travel option while on the World Map.
Standard and Training Skirmishes are designated with a green icon with an exclamation point in the middle. Standard is a basic, ordinary Skirmish. Training means you'll get money just for taking part and every unit who was there will get 50 XP for showing up. Training is your low-risk way to farm EXP in Fire Emblem Engage.
The other two options in Fire Emblem Engage are the Silver and Gold Skirmishes. These mean that you will occasionally face Silver and Gold Corrupted enemies there. When defeated, you'll get money from a Gold Corrupted. The character who deals the killing blow on a Silver Corrupted will get more EXP and SP, which is most useful when trying to farm EXP in Fire Emblem Engage Skirmishes. Silver Skirmishes have a blue icon with edges and an exclamation point in the center. Gold ones feature a yellow bag with an exclamation point on them.
With all Skirmish battles, there will always be a "warning" before you had into the fight. It will let you know the suggested level for characters, as well as noting if they should be using a Base or Advanced class. It will also know you which donation level for the region will most benefit you if you take on that task.
How Do I Make New Skirmishes Appear in Fire Emblem Engage?
Let time pass. Honestly, as you play the game and time goes by, you'll see new Skirmishes come and go. If you really want to, you can go head into your Switch's actual system settings to change the date and time. But really, it's easier to just play the game, go through the Skirmishes already available, and clear them out to make time advance and more eventually appear. Even if you aren't seeing a ton of Gold, Silver, or Training Skirmishes on your world map, even standard ones are worth your time.
Fire Emblem Engage is available for the Nintendo Switch.
The post How to Farm EXP With Fire Emblem Engage Gold, Silver, and Training Skirmishes appeared first on Siliconera.
---
Siliconera Tuesday, January 24, 2023 11:00 AM
There's new insight into how Masahiro Ito created Pyramid Head for Silent Hill 2. The artist took to Twitter to share the art that led to the enemy's final look. While the characters' roots lie in his Strange Head series of paintings and a prototype appeared in his piece "3328," Ito specifically cited "3310."
Here's a closer look at "3310" with Masahiro Ito's commentary. He specifically mentioned it as some entity James could have encountered in the water. In a follow-up comment, he noted that Braveheart's executioners also inspired the opponent.
"3310", a painting that I did after finishing making the 1st Silent Hill in 1999. I was thinking the object of in the middle of this pic as a character that the protagonist encountered in water from an story-idea for the SH2. This figure became Pyramid Head eventually. pic.twitter.com/eJgDUgrhZe

— 伊藤暢達/Masahiro Ito (@adsk4) January 23, 2023
Here's Masahiro Ito's "3328," which shows multiple Pyramid Head-like creatures on the sides of the painting.
"3328"https://t.co/aFxKC0JASG

— 伊藤暢達/Masahiro Ito (@adsk4) January 23, 2023
Finally, here are his "Strange Head" pieces.
The first piece is the same figure that I painted in my art student days. From 1994-1996 paintings.https://t.co/Bdd7Dgxn5G

— 伊藤暢達/Masahiro Ito (@adsk4) January 24, 2023
People will soon get a chance to see Pyramid Head again, as a Silent Hill 2 remake is in development. It is in development for the PS5 and PC.
Silent Hill 2 is available on the PS2, Xbox, and PC, with a remastered version on the PS3 and Xbox 360 in Silent Hill HD Collection.
The post Masahiro Ito Shares Early Pyramid Head Art appeared first on Siliconera.
---
PC Invasion - FeedDDD Tuesday, January 24, 2023 5:30 PM
Mimimi Games, the developer known for Desperado III and the Shadow Tactics series, has revealed a new title called Shadow Gambit: The Cursed Crew. Much like the developer's other titles, Shadow Gambit functions as a tactical stealth game, only this time we have a seafaring pirate theme. Notably, Shadow Gambit marks Mimimi Games' first foray into self-publishing, and it has used this opportunity to "push the Stealth Strategy genre to the next level." If you wish to experience Mimimi Games' newest take on the genre, you will have to wait until it comes out sometime this year. A recent press release has highlighted exactly what Mimimi Games has done to advance the stealth strategy genre and build upon its previous work. First of all, Shadow Gambit ditches the relatively grounded settings of Mimimi's prior games in favor of a full-on fantasy world. This allowed the developers to go all out in terms of the design of the mechanics. Shadow Gambit is...
---
PC Invasion - FeedDDD Tuesday, January 24, 2023 4:45 PM
Blizzard Entertainment's highly anticipated Diablo IV will soon be upon us after over 10 years since the previous numbered entry. The fourth installment in the acclaimed action RPG series releases in just a few months. We've been gearing up for the release by compiling everything we know about Diablo IV, including the release date, classes, endgame, and more. As we prepare for another dive into the world of Sanctuary, we've learned tons of information about the game, such as story details and new and returning mechanics. Here's everything we know about Diablo IV. Diablo IV – Everything we know Diablo IV – Release date The first thing we know about Diablo IV is the release date: June 6th, 2023. The game will cost $69.99 USD, and releases simultaneously on all current- and last-gen platforms: the Xbox One, Xbox Series X, PlayStation 4, PlayStation 5, and PC. Diablo IV – Classes Another important thing we know about Diablo IV is the five character classe...
---
PC Invasion - FeedDDD Tuesday, January 24, 2023 4:40 PM
Forspoken is an open-world adventure game from Luminous Productions and Square Enix. At first, you might be wondering what all the buzz is about. Then again, you're probably aware of the bad rap it's gotten, especially when considering the system requirements (more on this in a while). As such, we've decided to check out Forspoken's PC graphics settings, performance, and benchmark. Mind you, I'm only at the early stages of the campaign since we weren't given a review code for PC. As such, I'll make note of some findings, though I'll also update this article in case I encounter more technical issues down the line. Forspoken PC graphics settings, performance, and benchmark One reason why Forspoken has been getting a lot of flak was due to its system requirements: Image via Square Enix: System requirements Decent setups, such as an Nvidia Geforce RTX 3070 and AMD Radeon RX 6700 have an expected output of 30 fps at 1440p resolution. Ho...
---
PC Invasion - FeedDDD Tuesday, January 24, 2023 3:58 PM
Petoons Studio's upcoming Metroidvania Curse of the Sea Rats will see a PC release in just a few short months. Naturally, the developers have posted a new trailer for the game to accompany this announcement. The trailer specifically highlights the numerous bosses that players will come across on their adventure through 18th-century Ireland. If the idea of tackling an assembled crew of cunning pirate rats appeals to you, then feel free to give the trailer a watch. Curse of the Sea Rats tasks players with going up against the nefarious pirate witch Captain Flora Burn. This infamous villain has stationed members of her crew all across the Irish Coast to put an end to our protagonists' journey. Additionally, Flora's magic has turned some of the local wildlife into gigantic monsters that also pose a formidable danger to our heroes. The aforementioned trailer shows several of these crew members and mutated monsters in action, complete with voice-acted lines from some of th...
---
PC Invasion - FeedDDD Tuesday, January 24, 2023 2:46 PM
In Fire Emblem Engage, units will frequently clash on the battlefield. The outcome of each duel depends not only on character stats, but on weapons equipped. Each type of weapon has a strength and a weakness that allows its bearer to flourish or flounder. Here's our guide on weapon strengths and weaknesses in Fire Emblem Engage. Fire Emblem Engage: Weapons strengths and weaknesses The general rule to keep in mind while playing Fire Emblem Engage is that weapons operate a lot like a game of rock paper scissors. There are melee and ranged weapons, each with strengths and weaknesses against others of their class. On the melee side, Swords are strong against Axes, which are strong against Lances, which are strong against Swords. Any ranged weapons are weak against melee attacks, and Bows are especially weak against melee attacks because they can't counter. Bows deal lethal damage to flying units. To win in Fire Emblem Engage, attack with a weapon that is strong against your opp...
---
Tabletop Gaming News Tuesday, January 24, 2023 5:00 PM
---
Tabletop Gaming News Tuesday, January 24, 2023 4:00 PM
---
Tabletop Gaming News Tuesday, January 24, 2023 3:00 PM
---
Tabletop Gaming News Tuesday, January 24, 2023 2:00 PM
---
Tabletop Gaming News Tuesday, January 24, 2023 1:18 PM
A new lore article from the Codex: World Eaters reveals why Angron, the Primarch of the World Eaters Legion, cannot be banished. The article explains that Angron is bound to the Warp by a powerful ritual known as the Butcher's Nails, which were implanted into his body by the Dark Mechanicum. This ritual has caused Angron to become a daemon prince, and he is now unable to leave the Warp. The article also provides insight into the history of the World Eaters and their descent into madness.
---
Tabletop Gaming News Tuesday, January 24, 2023 1:17 PM
Mantic Games has announced the launch of Mazon Labs, a new range of miniatures and accessories for their popular Firefight tabletop game. The range includes a variety of new characters, weapons, and terrain pieces, as well as a selection of pre-assembled models. The new range is designed to provide players with more options for customizing their armies and creating unique battlefields. Mantic Games hopes that the new range will help to expand the Firefight community and bring in new players.
---
Tabletop Gaming News Tuesday, January 24, 2023 1:16 PM
The Bayou is home to a unique culture and cuisine, and now it's also the birthplace of a new sport: RumbleSlam. Developed by TT Combat, RumbleSlam is a fast-paced tabletop miniatures game that combines elements of wrestling and fantasy. Players take control of their own team of wrestlers and battle it out in the ring for glory and bragging rights. With its roots firmly planted in the swamps of Louisiana, RumbleSlam brings the spirit of Cajun culture to the gaming table.
---
Tabletop Gaming News Tuesday, January 24, 2023 1:15 PM
Mantic Games, a company that produces tabletop miniatures and board games, has announced the launch of their new Mantic Companion app. The app is designed to help players keep track of their collections, build armies, and access rules for their games. It also includes a 3D viewer to help visualize models and a painting guide to help with painting miniatures. Best of all, the app is completely free and available now on iOS and Android devices.
---
Tabletop Gaming News Tuesday, January 24, 2023 1:00 PM
---
Tabletop Gaming News Tuesday, January 24, 2023 12:00 PM
---
Player Assist | Game Guides & Walkthroughs Tuesday, January 24, 2023 3:00 PM
Pokemon Legends: Arceus is set in olden times in the Pokemon world when it was rare to find harmony between people and Pokemon. Set in Hisui, modern-day Sinnoh, you will join the Galaxy Expedition Team (Galaxy Team for short) as a member of the Survey Corps stationed in Jubilife Village. You will be tasked to […]
---
Player Assist | Game Guides & Walkthroughs Tuesday, January 24, 2023 2:00 PM
Team Cherry's Metroidvania action-adventure game, Hollow Knight, follows the journey of a nameless warrior called the Knight as he travels through Hallownest, a kingdom ruined by a supernatural disease. As the Knight journeys through Hallownest, they encounter different enemies, bosses, and even hidden bosses. One of these hidden bosses is the Collector. The Collector is […]
---
Player Assist | Game Guides & Walkthroughs Tuesday, January 24, 2023 1:05 PM
Trevor proves his love for Mary-Ann Quinn. Trevor will have 29 Strangers & Freaks missions in GTA 5. While all 29 missions are not required for 100% game completion, they give players a better look at Trevor and his story in GTA 5. One fun Strangers & Freaks mission involving Trevor is the Exercising Demons […]
---
Player Assist | Game Guides & Walkthroughs Tuesday, January 24, 2023 12:00 PM
These Viper Wall Setups on Fracture will keep enemies out. Fracture departs from typical tactical shooter map layouts that feature an A-site, Middle, and B-site combo. Substituting the usual middle lane present in most maps are double ziplines that allow the Attacking team to move to and from the opposite side of the map at […]
---
Player Assist | Game Guides & Walkthroughs Tuesday, January 24, 2023 11:00 AM
In the open-world video game Pokemon Scarlet and Violet, the player enrolls in a huge school in the Paldea Region as a transfer student. In the game, the player and only the player gets to do anything they wish to do: whether to track down Titan Pokemon, defeat every Pokemon Gym, become the champion and […]
---
Gaming Instincts – Next-Generation of Video Game Journalism Tuesday, January 24, 2023 3:47 PM
---
Gaming Instincts – Next-Generation of Video Game Journalism Tuesday, January 24, 2023 3:11 PM
---
Gaming Instincts – Next-Generation of Video Game Journalism Tuesday, January 24, 2023 2:22 PM
---
Gaming Instincts – Next-Generation of Video Game Journalism Tuesday, January 24, 2023 1:41 PM