---
Kotaku Monday, May 2, 2022 4:55 PM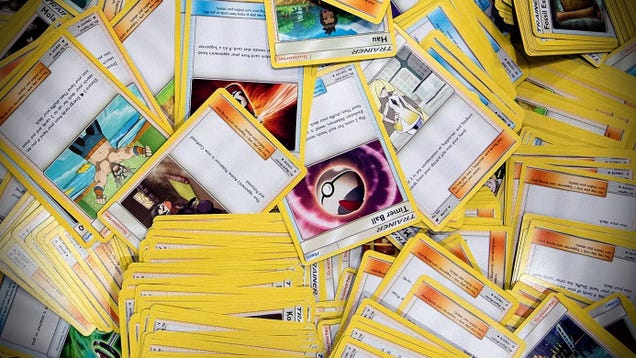 Osceola County Sheriff's Office deputies opened fire on four suspects believed to have stolen Pokémon cards and a pizza, Vice reports. One died after being transported to a hospital, while two others were charged with petty theft.

---
Kotaku Monday, May 2, 2022 4:15 PM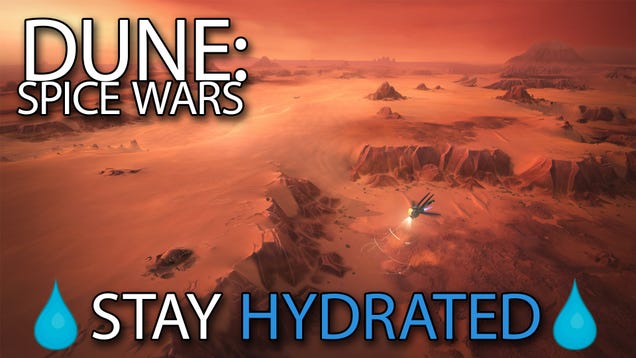 ---
Kotaku Monday, May 2, 2022 3:20 PM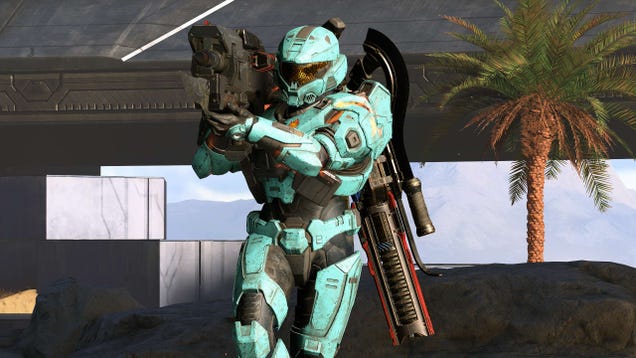 When Halo Infinite launched last fall, it came with something new to the franchise: weekly rewards. Some players said these challenges "weren't Halo" and wrote them off. Others deemed them tedious and unrewarding. But a select few actually stuck with the slog for the entire season. Kotaku caught up with one to see…
---
Kotaku Monday, May 2, 2022 2:40 PM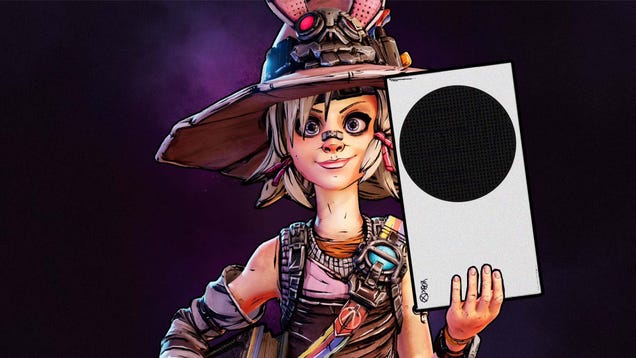 Tiny Tina's Wonderlands was released on March 25. At launch, the game suffered from numerous server issues and problems with lag. Eventually, a lot of that was fixed. However, 38 days later, crossplay across certain platforms is still a mess. And so, tired of waiting for the crossplay woes to be resolved, I finally…
---
Kotaku Monday, May 2, 2022 2:20 PM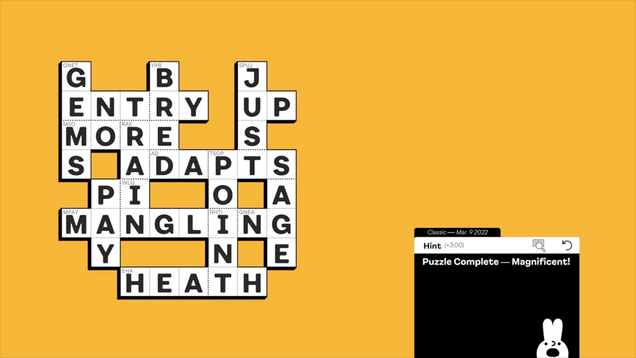 Friends don't excitedly text me their black, yellow, and green Wordle clusters anymore. They no longer boast about how quickly they completed the daily word puzzle game, nor do they complain about how the New York Times totally rigged it after buying it from its creator, Josh Wardle. For the most part, Wordle has…
---
Kotaku Monday, May 2, 2022 1:55 PM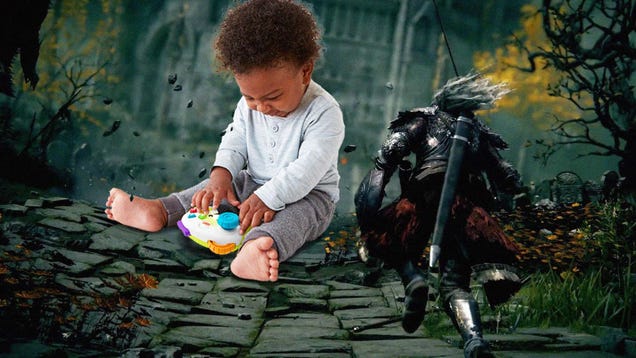 It's time once again to reset the clock on the innovative and weird milestones players are up to in the Elden Ring community. This time around, a gamer modded a children's toy into a playable Xbox controller. This isn't an Onion article, you're in the right place.
---
Kotaku Monday, May 2, 2022 12:43 PM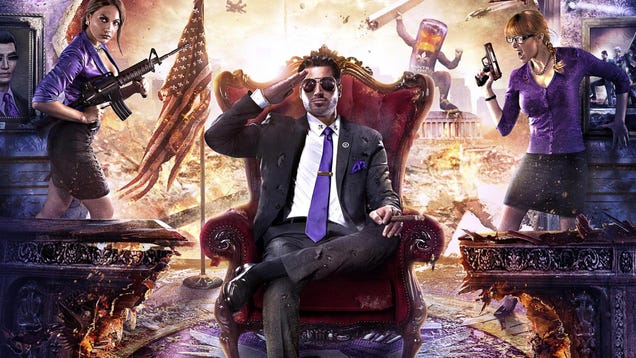 The video game industry is undergoing a tidal wave of consolidation right now, and Swedish holding company Embracer Group is riding it to become one of the newest players in a rapidly shrinking space. A few years ago most people had never heard of it. Now it's bigger than rivals like Ubisoft and Capcom, and set to get…
---
Kotaku Monday, May 2, 2022 11:40 AM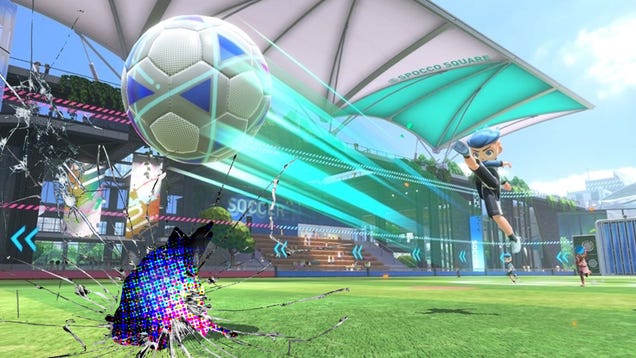 It's like we're back in the 2000s. Cropped cardigans are making a comeback, Biden is still in the White House, and Nintendo dropped a Wii Sports sequel in the form of Switch Sports. The nostalgia is so uncanny that players of Nintendo's quirky sports simulator are once again flinging controllers from their hands…
---
Kotaku Monday, May 2, 2022 11:10 AM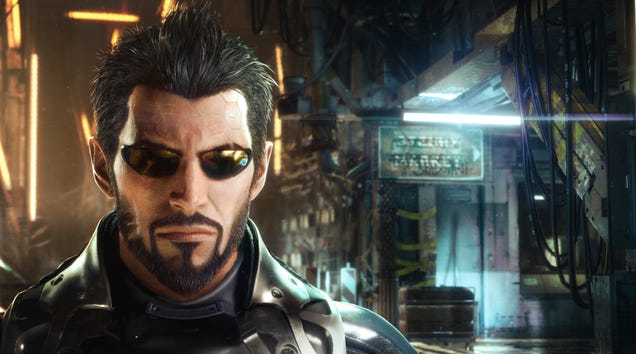 It's been a long six years for Deus Ex fans, who've understandably been concerned that the long-dormant cyberpunk series would remain untouched. But today, in the cold, harsh light of an industry-shaking acquisition, we're feeling…is it hope? This is what hope feels like, right?
---
PCGamesN Monday, May 2, 2022 5:52 PM
People play RTS games for different reasons, and in different ways - one person might like getting straight to the fighting, while another might prefer to grow their base, meticulously laying out castle walls and farms before heading off to war. The latest patch for Age of Empires IV caters to both playstyles by opening up the map size options for multiplayer matches.
Patch 14681 lets you pick out your map sizes for multiplayer games. You can select options to go up or down a size from the default now - so for instance, a 4v4 can be played on a large map, and 3v3 can be played on a medium-sized map.
The patch also changes the default map size for a couple quick match configurations, making for tighter (shorter) games. 2v2 matches will take place on small maps, 3v3 games on medium maps, and 4v4 matches will go down on large maps. However, you'll still be able to use gigantic maps (or any other size map) in custom games - these adjustments only apply to quick match games.
Age of Empires 4 release date
,
Age of Empires 4 review
,
The best RTS games on PC
---
PCGamesN Monday, May 2, 2022 5:24 PM
The inaugural W.A.S.D show may have come and gone, but that doesn't mean you've missed out on the industry wisdom shared if you couldn't attend. We're uploading all the talks from the PCGamesN Theatre to our YouTube channel for those of you who couldn't attend or who were at the show and couldn't catch a specific panel. One of the more recently uploaded sessions focuses on influencer marketing, which is cracking viewing for those of you looking for tips on marketing upcoming PC games.
The Loadout's Aaron Down hosted this one, with Fourth Floor campaign manager Luke Ashworth, Devolver Digital influencer strategy expert Clara Sia, Team 17 senior influencer relations manager Rebecca Larkin, and Two Angry Gamers duo Tommy and Adam making up the panel.
It's no secret that content creators can put your game in front of many dedicated hobbyists, but when do you factor them into your marketing plans? It's the first thing our panel discussed, with the consensus being that the project itself dictates who you should approach and how prominently they feature in your campaign.
Best indie games
,
What is W.A.S.D.?
,
Upcoming PC games
---
PCGamesN Monday, May 2, 2022 5:03 PM
When Wrath of the Lich King arrives for World of Warcraft Classic, it'll be making a few changes to the original version of the MMORPG's landmark expansion. As we've already learned, dungeon finder won't be included in the re-release of Wrath Classic. While that feature is going away, there's a new one taking its place: more inclusive character customisation options in the barbershop.
World of Warcraft Classic lead producer Holly Longdale tells us that barbershop customisation will go well beyond coiffure when Wrath of the Lich King comes to classic. "We knew we were going to bring the barbershop back, but when we were looking at it, it was literally a barbershop - you could only change your hair," she says. "We're not tied to that technical limitation that existed in 2008, so we looked at the spirit of what the barbershop was intended to do, which is to allow you to express yourself as you want to."
Longdale says the barbershop in Lich King Classic will give players the option to change their hairstyle, face, and gender - all changes you can make by paying a fee in gold.
WoW Shadowlands review
,
The best WoW addons
,
WoW Classic leveling guide
---
PCGamesN Monday, May 2, 2022 3:16 PM
Square Enix has sold three of its overseas game development studios, along with their associated intellectual property, to the Embracer Group, the Swedish media and games holding company that owns publishers like Koch Media, Gearbox Entertainment, Saber Interactive, and others. The deal is for $300 million USD in cash, and includes the acquisition of the studios behind Tomb Raider and Deus Ex, and about 1,100 employees at eight worldwide locations.
In its press release on the deal, Square Enix says the sale will "assist the company in adapting to the changes underway in the global business environment" and will enable "the launch of new businesses by moving forward with investments in fields including blockchain, AI, and the cloud."
Embracer Group co-founder and CEO Lars Wingefors says the company is "thrilled" by the acquisition of Crystal Dynamics, Eidos-Montreal, and Square Enix Montreal. "We recognise the fantastic IP, world class creative talent, and track record of excellence that have been demonstrated time and again over the past decades," he said in a company press release.
Shadow of the Tomb Raider hands-on
,
Making of Shadow of the Tomb Raider
,
Big changes in Shadow of the Tomb Raider
---
PCGamesN Monday, May 2, 2022 1:17 PM
Minecraft is a sandbox game, which means it's all about options. You can make incredible builds, try and complete absurd challenge runs, or just chill out with your friends. It also means that there are a lot of players making incredible Minecraft mods to mess around with, and today we're bringing you one that's still early in its development, but looks truly magical.
A Redditor called Morica_ is building a plugin to bring magic spells into Minecraft. There's a lot of depth to the plugin even at this early stage, with different spells reacting differently depending on what they hit. There are also a few different options for spells, though many of them involve explosions and fire at the moment. The final spell is especially impressive, as it just explodes a chunk from the world and leaves chaos in its wake.
If you like the sound of this, you can mess about with the EpicSpellsPlugin courtesy of Github and firing it up in Spigot. Spigot is a special kind of server that allows you to use these kinds of plugins and mess about with the core game a bit more. So if you've never used one before, now is as good a time as any to introduce yourself to them.
Minecraft console commands
,
Minecraft skins
,
Minecraft mods
---
PCGamesN Monday, May 2, 2022 12:45 PM
Star Citizen is still in alpha, but it's also coming up on its tenth birthday. The latest update, Alpha 3.17, is focused on adding new commerce options to the ambitious space game - there are new features that allow you to sell unwanted salvage, optimise asteroid mining operations, and complete ship-to-ship refueling manoeuvers from your very own hauler.
The Starfarer, a Musashi Industrial and Starflight Concern heavy refueling vessel (which lists for $300 USD) can now perform ship-to-ship refueling operations on stranded ships, and top off fuel tanks in space, too. It's possible to charge for fueling services, which makes the Starfarer an even more potent money-making platform as of the 3.17 update.
Of course, not everyone wants to haul space gas around, and if that's you, don't worry: you can now sell your unwanted items to NPC merchants. They'll now buy your extra weapons, armour, or other items you've looted off the bodies of your fallen enemies for cold, hard United Earth Credits, no questions asked.
Star Citizen development
,
Squadron 42 trailer
,
The best space games on PC
---
PCGamesN Monday, May 2, 2022 11:00 AM
When you drop into Storm Point for the first time in Apex Legends Season 13, you'll notice a few changes straight away. From above, the most obvious will be the massive dead sea monster lying on the beach. While that's an important new point of interest on Storm Point, there are other changes too - including some dangerous old armouries that have appeared around the battle royale game's tropical island.
EA has revealed that the dead sea monster you'll find on the beach started with a simple idea. "We kind of asked the question, what would it be like if we could fight inside and around the stranded sea monster?" explains Jeff Shaw, lead level designer at Apex Legends developer Respawn. "We thought that fit so well thematically for what Storm Point is as a map, which is of course this wild tropical paradise inhabited by monsters."
In the Apex Legends storyline, this sea monster appeared near Storm Point, and the Legends had to band together to take it down. The seismic activity caused by this battle led to the reactivation of several forgotten IMC armouries, which will appear around Storm Point at the beginning of season 13.
---
Twinfinite Monday, May 2, 2022 4:49 PM
Pietro Ubaldi, the Italian voice actor of The Legend of Zelda: Breath of the Wild's Goron champion Daruk, recently shared in a recorded interview that he will be playing the role of a new character in the upcoming sequel. This information, via Nintendo Wire, comes from the YouTube channel Lega Hyrule, an Italian channel focused […]
---
Twinfinite Monday, May 2, 2022 4:47 PM
A little over a week ago, PAX East 2022 officially ended, signaling a close to a weekend's worth of great displays and fun for a lot of interesting video games. And while there were some pretty notable titles there, including Dead Cells and Splitgate, there were a handful of titles that really caught me off […]
---
Twinfinite Monday, May 2, 2022 3:50 PM
Jinkees! A brand new fan-made Scooby-Doo project has just debuted on Youtube. Titled, Mystery Incorporated and directed by Dante Yore, the project takes a different look at the franchise, telling a new story through a modern lens, similar to shows like Riverdale. You can check out a brief description of the plot, the overall vision […]
---
Twinfinite Monday, May 2, 2022 3:46 PM
Today third-party developers had more screenshots and a release to share about Microsoft Flight Simulator add-ons.
---
Twinfinite Monday, May 2, 2022 1:17 PM
Netmarble released another English trailer of Level-5's online JRPG Ni No Kuni: Cross Worlds, focusing on the Rogue.
---
Twinfinite Monday, May 2, 2022 12:56 PM
We have some good news here today for those who prefer watching English dubbed anime — The Rising of the Shield Hero Season 2 SimulDub will begin this week, on May 4 at 5:00 pm ET / 2:00 pm PT on both Crunchyroll and Funimation. Season 2 is already underway, but that's only if we're […]
---
Twinfinite Monday, May 2, 2022 12:37 PM
Today is a pretty big day for fans of the popular doujin franchise Touhou Project, as you get announcements and a release.
---
Twinfinite Monday, May 2, 2022 11:07 AM
Respawn has just announced that Apex Legends Mobile will be launching worldwide this month. Fans will be able to play the game on iOS or Android devices sooner than expected, as the call for pre-registration wasn't too long ago. This version of the game was built from the ground up with mobile devices in mind, […]
---
Twinfinite Monday, May 2, 2022 11:06 AM
The excitement for the next season has been building as the launch date approaches, and Respawn has just dropped the gameplay trailer for Apex Legends Season 13: Saviors. The video gives us a good look at Newcastle in action without going in-depth on details for abilities, while also showing the updates that are coming to […]
---
Siliconera Monday, May 2, 2022 3:00 PM
So, miHoYo announced that the Genshin Impact 2.7 update will be delayed. Which might have people wondering what they can do before then? Updates are promised ahead of its debut, but there's still a level of uncertainty. Especially as we don't have a new Genshin Impact event schedule that takes the delay into account. However, there's still a lot people can do while they wait.
Take part in your Genshin Impact Daily Commissions and Battle Pass Activities.
There are a number of built-in activities to keep up with while waiting for the next limited time events to do. First, there are the Battle Pass activities. This is essentially a daily and weekly to-do list for rewards. Each day, you can get points for logging in, completing all four Daily Commissions missions, mining 10 items, and using up 150 Original Resin. The 10 items one can even be accomplished by sending characters on expeditions, so you don't actually have to do any mining.
As for the weekly activities, these could be done in a single day or over the course of a week. For example, you could knock out cooking 20 dishes, forging 20 items, and the Trounce Domains objectives in a single session. (I like to revisit Dvalin, Childe, Signora and Raiden Shogun myself.) You might even be able to get 10 furnishings created in a Serenitea Pot in a single day, if you time it right. You will need to spread out the 15 Domain Challenges, 10 boss enemy fights, and 20 Ley Line Deposit Challenges over a few days, which is fine. No sense rushing.
Then, there are the Daily Commissions. Sure, they can get repetitive. You'll probably deliver a lot of food for Sara at Good Hunter and help Zhihua look for a lot of signs. Still, 60 Primogems per day adds up. It also helps to get those Story Keys. Because you know Yelan will probably get her own Story Quests when she appears. We also might see more Hangout Quests when 2.7 shows up as well.
Speaking of which…
Catch up with Genshin Impact Story Quests and Hangout Events!
Anyone else automatically unlock Story Events and Hangout Quests the second they appear in Genshin Impact, then not do them? That's me. I do that. I want to use up Story Keys, but then get distracted by something else.
Well, since we don't know how long the delay until the Genshin Impact 2.7 update will be, now is a good time to get those off of your plate. Maybe set them aside and do between two and three each week, so you can get caught up. (As a positive, it means you won't have to worry about characters being "busy" and keeping you from completing other quests when 2.7 does drop.)
As for the Hangout Events, now is a good time to obtain extra endings. Doing so will give you extra rewards and Memories of the Heart achievements.
Finish every quest associated with The Chasm.
There is a lot to do in Liyue's The Chasm area! Which means it is a good way to spend time while waiting for the Genshin Impact 2.7 update. There is a whole new Archon Quest called Requiem of the Echoing Depths. It is a pretty substantial one.
However, before you can even start that, you need to get over halfway through a new World Quest storyline called The Chasm Delvers. This opens up the underground mines where the new Archon Quest awaits. This consists of six parts total. You have to get to The Heavenly Stone's Debris, the fourth part, before you can even reach Dainsleif in the underground mines.
All that will probably take you a few hours.
After that, you might want to check out some of the other new World Quests associated with The Chasm? For example, there's The Millennial Mountains. It involves finding six items, which each involve quests of their own. Wang will give it to you at The Chasm's Maw. If you're actually inside The Chasm's mines, you could always help the Fatui in A Company Vanishing into the Deep or Lost in a Foreign Land. I do recommend looking for other World Quests in the area after completing The Chasm Delvers. The reason for this is two-fold. First is because you'll actually happen upon some of them while completing those. Second is because some, like Hydrological Investigation in The Chasm, won't unlock until you completed that questline.
You also might want to spend some time fighting the Ruin Serpent every day for a week or so. In addition to helping clear the Battle Pass "10 boss fight" list item, you'll start accumulating Runic Fangs. Nobody uses it as an ascension item yet. However, given this is a Liyue boss and Yelan is a new character from Liyue, it could be an item you'll need to get for her. It never hurts to have 10 or 20 items on hand, just in case.
Gather character ascension materials for Itto and Xiao.
Okay. MiHoYo hasn't announced which character rerun banners will appear after Ayaka's banner. All we know is that Yelan and Kuki Shinobu are confirmed for 2.7. But rumors suggested that there will be Itto and Xiao rerun banners appearing in the game soon. If you're thinking about trying for either one of them, gathering their character ascension materials ahead of time could help!
For Itto, the two tricky items you need to get are the Onikabutos and Riftborn Regalias. The former are beetles you can find on the Inazuma islands of Kannazuka, Narukami, Seirai, and Yashiori. I find the easiest ones to get are in the caves below the Raiden Shogun's home on Narukami and near the mines at Yashiori. As for Riftborn Regalia, it is a drop from the Golden Wolflord boss fight on Tsurumi Island. You can reach this fight without having to go through the questline that removes the fog from the island. You will need 168 Onikabuto and 46 Riftborn Regalia to get him to level 80. He'll also need various Prithiva Topaz chunks and Slime Condensate, Secretion, and Concentrate drops as well.
As for Xiao, he'll also need Slime Condensates, Secretions, and Concentrates. Though you will only need Vayuda Turquoise for his stone. The "difficult" to get items for him are 46 Juvenile Jade and 168 Qingxins. The former is a Primo Geovishap drop. It's in Minlin in Liyue. Make sure you have someone who can create shields, like Noelle, Thoma, Xinyan, or Zhongli, on hand for that normal boss fight. As for the Qingxins, those are the fussy flowers that only grow on top of cliffs and mountains in Liyue. However, you can also grow them in your Serenitea Pot, which really helps with collecting those.
Genshin Impact is available for the PS4, PS5, PC, and mobile devices. A Nintendo Switch version is in development. The Genshin Impact 2.7 update will be delayed.
The post What to Do While Waiting for Genshin Impact 2.7 appeared first on Siliconera.
---
Siliconera Monday, May 2, 2022 2:30 PM
Crunchyroll revealed The Rising of the Shield Hero season 2 English dub will begin appearing on May 4, 2022. Though Funimation is now part of Crunchyroll, the dub will still appear on it as well. The announcement also confirmed the English cast for the new season. This includes the new voice actor for lead character Naofumi Iwatani.
Here is the updated cast for The Rising of the Shield Hero season 2. Raphtalia and Filo's voice actresses return. They'll be joined by new folks voicing Naofumi, Eclair, Ost, and Kyo.
Naofumi Iwatani: Stephen Fu
Raphtalia: Erica Mendez
Filo: Brianna Knickerbocker
Eclair Seaetto: Dawn M. Bennet
Kyo Ethnina: Sean Chiplock
Ost Horai: Amber Lee Connors
In season one, Billy Kametz voiced Naofumi. On April 26, 2022, he announced he has stage four colon cancer. As such, he's stepping back from voice acting. A GoFundMe campaign opened on his behalf on April 29, 2022. It is designed to help with his bills. It passed over $100,000 as of May 2, 2022.
The Crunchyroll Spring 2022 anime lineup is now ongoing with new shows for the season. In addition to the The Rising of the Shield Hero season 2 English dub, simuldubs for shows like Spy x Family are available.
The post The Rising of the Shield Hero Season 2 English Dub Release Date Shared appeared first on Siliconera.
---
Siliconera Monday, May 2, 2022 2:00 PM
Given the current course of the Honkai Impact 3rd storyline and Elysian Realm, miHoYo's shared some details about the 13 Flame-Chasers characters. The latest involves full body art of the members of the group. Each one not only shows off the person, but they all act as Honkai Impact 3rd mobile wallpapers.
As the name suggests, the 13 Flame-Chasers is a group of 13 characters who appear in Honkai Impact 3rd. They appear in-game as notable figures, playable characters, or sometimes bosses. For example, Elysia, Mobius, Hua, and Pardofelis are all playable. People can fight Aponia and Kalpas in Elysian Realm.
Here are all of the 13 Flame-Chasers Honkai Impact 3rd mobile wallpapers.
[gallery columns="7" ids="925949,925950,925953,925955,925958,925960,925951,925952,925954,925956,925959,925961,925957" link="file"]
Some of the most recent updates offered details about acquiring or meeting these characters. For example, Pardofelis was made playable in the 5.6 update. MiHoYo also explained exactly what people need to do if they want to find and face Aponia and Kalpas in Elysian Realm.
Honkai Impact 3rd is available for PCs and mobile devices. The release date for the 5.7 update for the game hasn't been revealed yet. However, sign-ups did recently open for the new Honkai Star Rail second closed beta.
The post New Honkai Impact 3rd Wallpapers Feature 13 Flame-Chasers Characters appeared first on Siliconera.
---
Siliconera Monday, May 2, 2022 1:30 PM
Capcom shared three new Hunter Intro Cards with Monster Hunter Rise Sunbreak monster icons. Each one features a character appearing in the game. This means people can share their name, hunter rank, platform, most used weapons, hours they play, and a brief memo ahead of the expansion's release.
These new Hunter Intro Cards feature the icons for new monsters debuting in the expansion. For example, we get to see how Blood Orange Bishaten and Shogun Ceanataur look. The former is a color palette swap of Bishaten, which appeared in Monster Hunter Rise. The third appears to be the official icon for Astalos.
First, here's the card for Astalos. This is a Wyvern that appeared in past entries like Monster Hunter Generations and Monster Hunter Stories 2. As with all of these cards, its Monster Hunter Rise Sunbreak monster icon appears in the bottom right corner.

Next, this is how the Blood Orange Bishaten Monster Hunter Rise Sunbreak Hunter Intro Card looks. Bishaten debuted in Monster Hunter Rise. This variant will appear for the first time in Sunbreak.

Finally, here is the Shogun Ceanataur card. It's been around since Monster Hunter 2 and also appeared in entries like Monster Hunter Generations and Monster Hunter Frontier.

Monster Hunter Rise is available for the Nintendo Switch and PC, and the Sunbreak expansion will arrive on June 30, 2022. The next showcase will appear on May 10, 2022.
The post New Monster Hunter Rise Sunbreak Hunter Intro Cards Shown appeared first on Siliconera.
---
Siliconera Monday, May 2, 2022 1:00 PM
The May 2022 PlayStation Now update is here, and it involves the fighting games Naruto Shippuden: Ultimate Ninja Storm 4 and Soulcalibur VI. The two and Blasphemous will join the library on May 3, 2022. All current subscribers will have access. Meanwhile, PlayStation Plus Extra and Premium members should gain access to them when the new tiers launch.
Blasphemous is the most recent of the three games. It first debuted on the PlayStation 4 back in September 2019. It is a Metroidvania that follows the Brotherhood of the Silent Sorrow's Penitent One. He goes through various trials in Cvstodia, to get various abilities and upgrades that will allow him to face major bosses and reach the Cradle of Affliction. It normally costs $24.99.
Soulcalibur VI appeared in October 2018. This new fighting game continues the story, while also rebooting it. It featured many returning characters, as well as some new ones like Azwel and Groh. The notable crossover characters in this entry are 2B from NieR Automata, Haohmaru from Samurai Shodown, and Geralt of Rivia from The Witcher. It costs $59.99 in the PlayStation Store.
Naruto Shippuden: Ultimate Ninja Storm is the oldest game in this PlayStation Now update, as it debuted back in February 2016. It is a 3D arena fighter that continues the story of the Naruto Shippuden manga and anime. It primarily focuses on Fourth Great Ninja War events and what comes after. However, DLC also added a Road to Boruto storyline with Naruto's son. Over 100 characters appear, and players can use leader-change to swap the playable character. People can buy a digital copy for $11.99 until May 12, 2022.
Blasphemous, Naruto Shippuden: Ultimate Ninja Storm 4, and Soulcalibur VI will join PlayStation Now on May 3, 2022.
The post Naruto Shippuden: Ultimate Ninja Storm 4 and Soulcalibur VI Join PlayStation Now appeared first on Siliconera.
---
Siliconera Monday, May 2, 2022 12:30 PM
Square Enix opened pre-orders for its two Kingdom Hearts 30th anniversary pin sets. Each one is priced at $134.99. Both are expected to launch in January 2023. In each case, you get 11 pins inspired by different entries and characters in the series. Both involve a book-shaped case that can be used to hold and display them.
The first volume pins all feature key art from different Kingdom Hearts installments. Each one features a different frame around the image. There is also a heart with the 20th anniversary logo.

[gallery columns="6" ids="925907,925909,925910,925911,925912,925913,925914,925916,925917,925918,925919" link="file"]
The volume two pins focus on individuals characters. Each one shows one of the "stars" of that entry, as well as a year underneath indicating when the game came out. While these tend to be of Sora, characters like Aqua and Ephemer appear too. The eleventh pin here is a crown with the 20th anniversary logo.


[gallery columns="6" ids="925922,925923,925924,925925,925926,925927,925928,925929,925930,925931,925932" link="file"]
These are only two of many pieces of merchandise designed to celebrate the Kingdom Hearts 20th anniversary. New figures are on the way. Two Tamagotchi Nano models are in the works. SuperGroupies is working on new jackets and watches too.
The Kingdom Hearts 20th anniversary pin sets volume 1 and 2 are expected to appear in January 2023. Kingdom Hearts 4 is in development. The Kingdom Hearts: Missing Link mobile game's closed beta will be held in Fall 2022.
The post Kingdom Hearts 20th Anniversary Pin Sets Cost $135 Each appeared first on Siliconera.
---
Siliconera Monday, May 2, 2022 12:00 PM
It's no surprise that toy maker Fisher-Price, long known for "baby's first" toys designed for young children, has a number of items patterned after video game paraphernalia. The actual surprise is that some of those products can be made to play actual video games. Twitch streamer Dylan Beck (known as "Rudeism") modified a Fisher-Price gamepad into a functional Xbox controller, using it to play Elden Ring on a PC.
Rudeism was inspired by a joke from tipster Wario64 highlighting a deal for the Fisher-Price Laugh & Learn Game & Learn Controller. Wario64 remarked that the toy, which does not contain any actual game-related functionality out of the box, was "perfect for Elden Ring."
https://twitter.com/Wario64/status/1514958006940692480
Rudeism took this as a challenge. Over the course of two weeks, he bought and modified the Fisher-Price toy into a functional Xbox controller. It uses a clone of an Arduino Pro Microcontroller, with inputs from each of the toy's buttons hooked up to switches. The toy's "joystick" was replaced with an actual two-axis joystick, as well. The buttons are mapped to something approximating the actual inputs available on a standard Xbox controller, though the toy's differences necessitated some compromises. For example, since the toy doesn't have a second analog stick, the music/numbers toggle switch changes the functionality of the existing joystick's input. The toggle also controls access to the Start, Select, and Guide buttons.
The Fisher-Price Xbox Controller also retains the original toy's gimmicks, including the playing of sounds, lights and music. It takes power from a cable, since Rudeism had to remove the original's battery mounts to make space for the microcontroller.
Check out Rudeism demonstrating the completed project on Elden Ring below.
here's the Fisher Price Xbox controller in action!

let me know what games you'd like to see me play with it

and thanks to @Wario64 for the off-hand joke that inspired me to make this happen pic.twitter.com/3OETvcsEsI

— Rudeism (@rudeism) May 1, 2022
Rudeism is no stranger to gaming stunts and unusual control schemes. His Youtube and Twitch channels feature feats like using a single-button controller to beat Dark Souls III, and rigging up a motion controlled lightsaber to beat Star Wars Jedi: Fallen Order. Rudeism said he plans to use the Fisher Price Xbox controller to play some Elden Ring eventually, as well.
The post Fisher-Price Xbox Controller Mod Works With Elden Ring appeared first on Siliconera.
---
Siliconera Monday, May 2, 2022 11:30 AM
Red XIII might not show up until the final chapters of FFVII Remake, but people didn't have to wait that long for him to show up in the 2022 calendar images. Square Enix released the latest May 2022 pictures for its ongoing calendar series. Red XIII gets the honor of being the focus character for the month.
The art for the May 2022 FFVII Remake calendar features Red XIII in the Shinra building. This comes up after he joins the group in Chapter 17 of the game. Here's the desktop version of the calendar image.

Here's the mobile version of the picture, which is designed specifically for phones.

This means all of the main characters in FFVII Remake appeared on official Square Enix 2022 calendar images. Things kicked off in January 2022 with Cloud. February 2022 featured Barret as its star. Tifa showed up on the March 2022 PC and mobile calendar. In April 2022, people got to see Aerith all month.
Since Red XIII showed up as the May 2022 calendar character, this means subsequent images could move on to antagonists or FFVII Remake Intermission characters. This could mean Yuffie will be the June 2022 character. That could pave the way for Sonon to show up in July. We might also start seeing antagonists like Sephiroth, Reno, Rude, Tseng, and Rufus.
Final Fantasy VII Remake is available on the PlayStation 4, PlayStation 5, and PC.
The post May 2022 FFVII Remake Calendar Features Red XIII appeared first on Siliconera.
---
Siliconera Monday, May 2, 2022 11:00 AM
Naruto fan and professional basketball player Zion Williamson is collaborating with Nike's Jordan Brand to produce a line of shoes and apparel based on Naruto characters. Jordan Brand revealed the look of the Naruto x Jordan Zion Collection on April 26, 2022. The collection itself debuts on Nike's website and select retailers on May 11, 2022. [Thanks, Modern Notoriety!]
The star items of the Naruto x Jordan Zion Collection are the Zion 1 shoes. The shoes are available in three colorways, with a fourth promotional shoe model available in one colorway. Each pair of shoes with a scheduled release is priced at USD $130.
The "Kyuubi" colorway is inspired by the Nine-Tails Sage Mode form of Naruto. Clad in orange and yellow, Naruto uses this mode to harness the ultimate power of the Tailed Beast living within him. It releases on May 11, 2022.
The "Madara Six Paths" colorway uses an asymmetrical black-and-white pattern and a Rinne Sharingan pattern on the tongues to evoke the design of Madara Uchiha's Six Paths form. It releases on May 18, 2022.
There's also a "Nine Tails" colorway for the Naruto x Jordan Zion 1 shoe, inspired by the visual effect used to depict the chakra of Kurama, the Nine-Tailed Beast living inside Naruto. It releases on May 18, 2022.
Finally, a promo shoe based on the Jordan Air 200E sports the "Jonin" design. Named after the top rank achievable by a ninja, the Jonin shoe is based on the visuals of Naruto's experienced ninja characters, and bears Konoha Village's logo on the heel. It doesn't have a release scheduled.
Besides the Naruto x Jordan Zion 1 shoes, the collection also stocks apparel. These include a sweatsuit patterned after Naruto's outfit in Naruto Shippuden, and a long-sleeved t-shirt inspired by his Nine-Tails Chakra form. Other items use combinations of the line's logos and Naruto character art, as well. The apparel items release on May 11, 2022.
[gallery ids="925888,925889" link="file"]
The Naruto x Jordan Zion collection launches on May 11, 2022 and May 18, 2022. The Naruto TV series is available to view on streaming services like Crunchyroll and Netflix. The manga is published in English by Viz Media. Zion Williamson plays for the Neo Orleans Pelicans NBA team.
The post Naruto x Jordan Zion 1 Shoes and Clothes Drop in May appeared first on Siliconera.
---
Siliconera Monday, May 2, 2022 10:30 AM
Raid group Neverland cleared the FFXIV Dragonsong's Reprise, or Dragonsong Ultimate, raid. Dragonsong's Reprise was made available as part of FFXIV Patch 6.11, which released on April 26, 2022. Since its release, raid groups have been attempting to clear the Ultimate raid. It features an alternate telling of the events of the Dragonsong War, which was a major plot point throughout the Heavensward expansion. [Thanks, umadori0726!]
Editor's Note: The following information will contain spoilers for the FFXIV Heavensward and the Dragonsong's Reprise raid.
The raid, while challenging, tells a different story from the Dragonsong War players may be familiar with. In it, players are tasked with saving Haurchefaut and Ysyale from their untimely demises. Doing so created a different version of events that transpired, which plays into several gimmicks that appear in the raid. For example, saving Haurchefant allowed for King Thordan to make his way to Azys Lla unopposed. This spawned an entirely new event that appeared in the raid. Additionally, it tied into one of the final moments in the raid which saw players facing off against Nidhogg and Hraesvelgr.
While the FFXIV raid has been cleared and screenshots of Neverland's success have been shared, the group did not upload the ending of the Dragonsong Ultimate raid. This includes a potential ending cutscene, and the final arena of the raid.
Final Fantasy XIV is available for PlayStation 4, PlayStation 5, and PC.
The post FFXIV Dragonsong's Reprise Ultimate Cleared by Neverland appeared first on Siliconera.
---
Siliconera Monday, May 2, 2022 10:00 AM
When playing Splatoon 3, folks' staple weapons from Splatoon and Splatoon 2 will show up. Nintendo confirmed that "basic" weapons will be back. It also shared a picture showing some of those returning pieces of equipment. It followed that up with details about three "shooter" types that will be back in the new game.
First, in the new image seven Splatoon 3 weapons appeared. From left to right, the Sploosh-o-matic, Jet Squelcher, .52 Gal, Splattershot Pro, Aerospray, L-3 Nozzlenose, and N-Zap all showed up. All seven are classified as shooter weapons in game.
It then offered three brief videos in tweets looking at returning weapons and how they will change in Splatoon 3. First is the Splattershot.
First up is the tried-and-true Splattershot. Although some see this as an entry-level shooter, you'll often find advanced players taking advantage of its capabilities. And the latest Splatsville iteration features a new frame that offers added resiliency and ease of maintenance. pic.twitter.com/CBk3Nc6jQ5

— Splatoon North America (@SplatoonNA) May 2, 2022
Next is the Splattershot Jr.
Next is the Splattershot Jr. Far from a child's toy, this shooter rations ink like my grandparents ration stale candies! In other words, it may not be the strongest or most accurate weapon, but you can mash that ZR like you're mashing potatoes. Huh. I must be hungry. pic.twitter.com/U68wsWJ8Mq

— Splatoon North America (@SplatoonNA) May 2, 2022
Finally, the .96 Gal showed up.
Snack acquired! Onward with science! This beauty is the .96 Gal—a high-impact, long-range weapon that packs a major punch. The ink tank has been modified to Splatlands specifications, and the barrel is sourced from a water-purification device. Talk about a clean shot! pic.twitter.com/0TuFVebLXa

— Splatoon North America (@SplatoonNA) May 2, 2022
In addition to old weapons, Nintendo's gone over new ones heading to Splatoon 3. In particular, three showed up so far. One is the Stringer bow. Another is the Ink Vac. Finally, there's the Triple Airstrike.
Splatoon 3 will appear on the Nintendo Switch on September 9, 2022.
The post Splatoon 1 and 2 Basic Weapons Will Appear in Splatoon 3 appeared first on Siliconera.
---
Destructoid Monday, May 2, 2022 5:30 PM
---
Destructoid Monday, May 2, 2022 5:00 PM
---
Destructoid Monday, May 2, 2022 4:30 PM
---
Destructoid Monday, May 2, 2022 4:00 PM
---
Destructoid Monday, May 2, 2022 3:30 PM
---
Destructoid Monday, May 2, 2022 3:00 PM
---
Destructoid Monday, May 2, 2022 2:30 PM
---
Destructoid Monday, May 2, 2022 2:00 PM
---
Destructoid Monday, May 2, 2022 1:30 PM
---
Destructoid Monday, May 2, 2022 1:00 PM
---
Destructoid Monday, May 2, 2022 12:30 PM
---
Destructoid Monday, May 2, 2022 12:00 PM
---
Destructoid Monday, May 2, 2022 11:30 AM
---
Destructoid Monday, May 2, 2022 11:00 AM
---
PC Invasion - FeedDDD Monday, May 2, 2022 5:00 PM
Let's face it, gang: we're probably never going to see the FromSoftware masterpiece Bloodborne on PC any time soon. That is, unless you're a PSX or kart racing fan. However, that doesn't quite mean we won't experience something similar in the meantime. Thymesia by OverBorder Studio is not Bloodborne, but it may be the closest thing yet on PC when it reaches its August 9 release date. The release date for Thymesia was revealed in a video via IGN earlier today. It brought along two very cool pieces of news: we now know the day Thymesia launches, and there's a demo available today on Steam. The demo, however, is only going to be available for a limited time. If you want to give the challenging action RPG a go, there's not much time to wait. Thymesia is its own beast, though it does ape the excellent Bloodborne, which launched back in 2015 for PlayStation 4. While the FromSoftware game remains in jail, Thymesia seems like it could be a soli...
---
PC Invasion - FeedDDD Monday, May 2, 2022 4:35 PM
Although Dead Cells remains an exceptionally high-quality experience, some may find it too daunting. Clearing your first run doesn't take up too much time, but acquiring more boss cells and seeing everything the game has to offer requires an insane degree of dedication and skill. The difficulty ramps up to a ludicrous degree as you obtain more boss cells, making the prospects of finding the game's secrets unlikely. Fortunately for newcomers, developer Motion Twin has made an effort to accommodate those unable to finish most of Dead Cells by implementing a whole host of accessibility options into a newly-released alpha. Motion Twin explained its reasoning behind why it wanted to increase the accessibility of Dead Cells in a recent update on Steam. The studio stated that although the current "tough but fair" approach to difficulty represents the true vision for the game, it acknowledges the abundant feedback it has received regarding accessibility. This feedba...
---
PC Invasion - FeedDDD Monday, May 2, 2022 2:30 PM
"Struggling with Sifu?" the game's latest trailer asks. Well, for anyone who's played the game, that answer should be obvious. Sloclap's martial arts brawler is a brutal journey of vengeance, and some players have asked for things to maybe get toned down a bit. The developer listened and is introducing an easier and harder mode tomorrow. But at the time of the reveal, we didn't know what these new options would be like. Over the weekend, Sloclap released a video that details the three new difficulty options coming to Sifu. The most popular question following the reveal has been: which new difficulty option in Sifu is the default? There will be three options to choose starting on May 3: Student, Disciple, and Master. For those sick of getting their butts handed to them, Student would be a great option. Master, on the other hand, is designed to challenge Sifu veterans. Disciple, as you may have guessed by now, is akin to the game's original diffi...
---
PC Invasion - FeedDDD Monday, May 2, 2022 2:00 PM
We all love graphics cards, but ever since the pandemic started, that conversation has been a lot less fun. Rising prices and limited availability were major issues until recently. Now that graphics card prices are getting back on track, spring 2022 is the best time in over a year for those looking to buy. To help you make the best purchase, we've put together a list of some of the best graphics card deals and models out there, so your upgrade feels worth it in 2022. Graphics card pricing is still all over the place, and it's hard to say when everything will properly even out. But we're in a much better place now than we were in 2021. This list includes everything from entry-level cards that are perfect for cheaper builds to high-end models that can push the boundaries of gaming performance (and your budget). You'll notice we've left out poor cost-to-performance options like the 3080 Ti, 3090, 3090 Ti, 6800, 6800 XT, and the 6500 XT since the market pri...
---
PC Invasion - FeedDDD Monday, May 2, 2022 1:30 PM
Season Three of Call of Duty: Vanguard and Warzone Pacific have launched with some brand new content. In Caldera, we are just days away from Operation Monarch, while Vanguard has seen the addition of a new multiplayer map and trophy system field upgrade. As always, a new seasons means that there are new weapons ready and waiting to be unlocked. One of these weapons is the Nikita AVT assault rifle, which you can use once you reach tier 31 of the Battle Pass. As you begin leveling up the weapon, you'll be able to unlock all the attachments needed to build the best Nikita AVT class in Warzone Pacific. The Nikita AVT resides in the assault rifle category, but it is a versatile weapon. Its fast firing nature is similar to a submachine gun, and it's effective at shorter to medium ranges. Therefore, this class will make the gun even more versatile by improving its effectiveness at range, while maximizing its submachine gun qualities. Call of Duty: Warzone Pacific best Nikit...
---
Tabletop Gaming News Monday, May 2, 2022 5:00 PM
---
Tabletop Gaming News Monday, May 2, 2022 4:00 PM
---
Tabletop Gaming News Monday, May 2, 2022 3:00 PM
---
Tabletop Gaming News Monday, May 2, 2022 2:00 PM
---
Tabletop Gaming News Monday, May 2, 2022 1:00 PM
---
Tabletop Gaming News Monday, May 2, 2022 12:00 PM
---
Tabletop Gaming News Monday, May 2, 2022 11:00 AM
---
Player Assist | Game Guides & Walkthroughs Monday, May 2, 2022 5:02 PM
For most—if not all—Minecraft players, the base is their home and as such, it is considered to be their most prized possession in the game. A base is where players are able to safely store their valuable items, safely spend the night and rest, craft multiple pieces of equipment and materials, and simply be a […]
---
Player Assist | Game Guides & Walkthroughs Monday, May 2, 2022 4:00 PM
Hopefully, you haven't been spending too much on in-game items. Modern online games have devised several clever ways to hook players into the game. Be it gameplay, music, or the community, there is something that will make players keep coming back for more. However, nothing is more tempting or wallet-breaking than in-game skins and other […]
---
Player Assist | Game Guides & Walkthroughs Monday, May 2, 2022 4:00 PM
One of the Shrines in The Legend of Zelda: Breath of the Wild is the Joloo Nah Shrine or the Joloo Nah Apparatus. This shrine requires Link to solve a couple of puzzles using a machine that manipulates the rotation of a floating cube in the middle of the room to get to the altar. […]
---
Player Assist | Game Guides & Walkthroughs Monday, May 2, 2022 3:10 PM
Chongyun is a young thaumaturge from a renowned family of exorcists and possesses a natural ability to drive away evil spirits. His pure yang energy is the reason for this gift, which Chongyun sees as an inconvenience because his mere presence scares all spirits, not allowing him to ever see one of them his entire […]
---
Player Assist | Game Guides & Walkthroughs Monday, May 2, 2022 2:00 PM
Kaeya Alberich, the Cavalry Captain of the Knights of Favonius, is an accomplished swordsman and a strategic thinker in the organization. He is an adopted member of the Ragnvindr Family and is popular among the elderly in Mondstadt, earning him the title of "top candidate for grandson-in-law." The mischievous, amiable, and wine-loving knight has a […]
---
Player Assist | Game Guides & Walkthroughs Monday, May 2, 2022 1:00 PM
Fade is frighteningly powerful. The long wait is over – Fade is finally here. With the brief time we've had to play Fade in-game, she seems to be a competitive Initiator with a well-rounded kit for recon duty, site entry, and defense. Most of the leaked information about Agent 20's abilities was quite accurate. However, […]
---
Player Assist | Game Guides & Walkthroughs Monday, May 2, 2022 12:00 PM
Like in the real world, Honey is a unique and special resource in Minecraft that is only attainable from beehives or bee nests. Naturally, players can easily collect honey by using an empty glass bottle or shears on a honey-filled beehive. However, it comes with its downsides, as harvesting honey without preparation will make all […]
---
Player Assist | Game Guides & Walkthroughs Monday, May 2, 2022 11:10 AM
One of the Shrines in The Legend of Zelda: Breath of the Wild is the Kema Kosassa Shrine or A Major Test of Strength. This shrine requires Link to, as the title of the shrine suggests, complete the shrine by proving his strength and defeating a Guardian Scout. This shrine may seem a little intimidating, […]
---
Gaming Instincts – Next-Generation of Video Game Journalism Monday, May 2, 2022 4:15 PM
---
Gaming Instincts – Next-Generation of Video Game Journalism Monday, May 2, 2022 3:33 PM
---
Gaming Instincts – Next-Generation of Video Game Journalism Monday, May 2, 2022 3:23 PM
---
Gaming Instincts – Next-Generation of Video Game Journalism Monday, May 2, 2022 2:36 PM
---
Pivotal Gamers Monday, May 2, 2022 5:20 PM
What's up all? itch.io is giving you the chance to win on Will Glow the Wisp. Let's hear them out. Get Will Glow the Wisp for FREE! A few words about Will Glow the Wisp A platformer on a trip ? with chill electronic beats. ? http://cdn.akamai.steamstatic.com/steam/apps/256704431/movie480.webm For more information about the game, you can visit Will Glow the Wisp Last minute notes Login ...
---
Level Up Monday, May 2, 2022 11:09 AM
If you have children, or friends or family with children, there's a good chance you've…
---
Level Up Monday, May 2, 2022 10:00 AM
Comic book covers are often just as exciting as the art and story within the…