---
Kotaku Friday, September 2, 2022 3:30 PM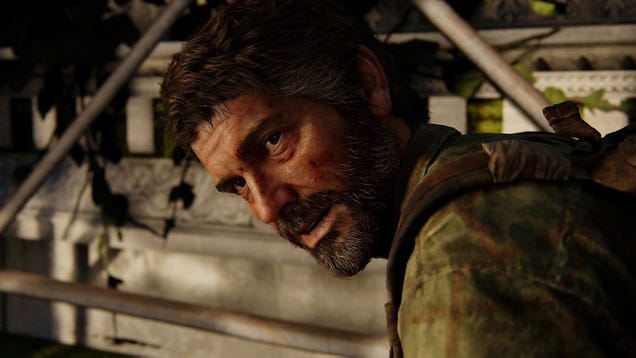 At this rate, we'll never see the last of The Last of Us. Ahead of a high-profile HBO adaptation, Naughty Dog released a top-to-bottom remake, called The Last of Us Part I, for PlayStation 5.

---
Kotaku Friday, September 2, 2022 3:25 PM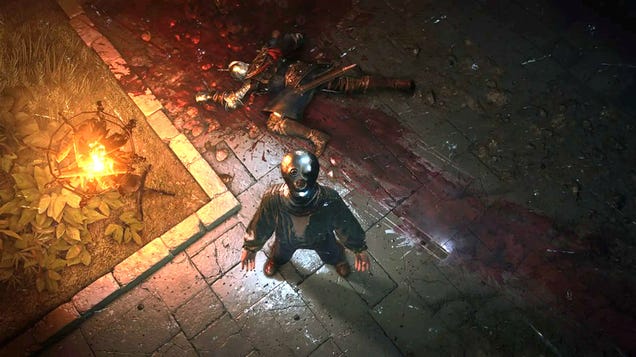 Elden Ring is full of gear. From curved blades to great shields, along with entire armor sets that dress your Tarnished like a werewolf knight, there's no shortage of equipment to get in the Lands Between. But while some stuff littered around FromSoftware's beautifully desolate world is easy to find, maybe picked off…
---
Kotaku Friday, September 2, 2022 2:30 PM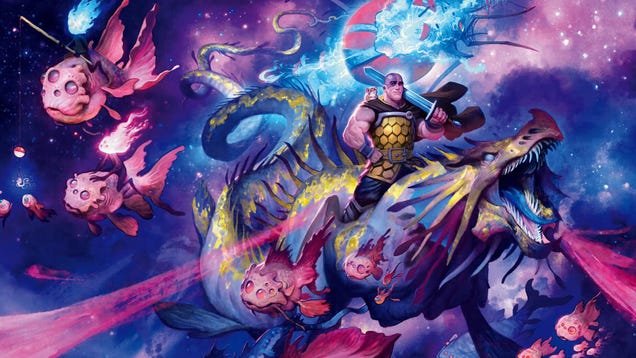 Dungeons & Dragons publisher Wizards of the Coast has quietly removed language from its newly released Spelljammer setting that came under fire for racist overtones. While its D&D Beyond online tools no longer contain references to a primate-like race becoming "sapient" through enslavement, the already-published…
---
Kotaku Friday, September 2, 2022 11:40 AM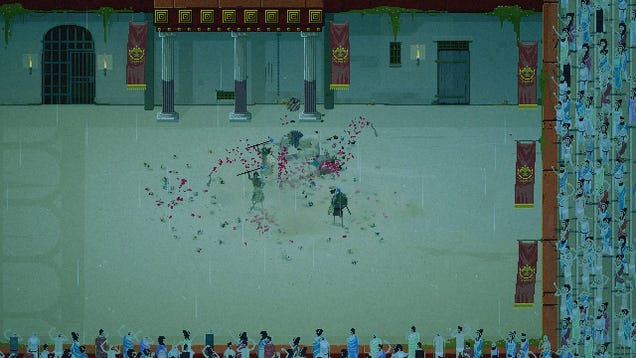 Well, well, well. If it isn't the consequences of an asshole's own actions. On August 31, the developer behind the gladiator game Domina posted patch notes that included a transphobic screed attacking trans streamer Clara "Keffals" Sorrenti. Yesterday evening, some Twitter users discovered that Domina had been removed…
---
Kotaku Friday, September 2, 2022 11:02 AM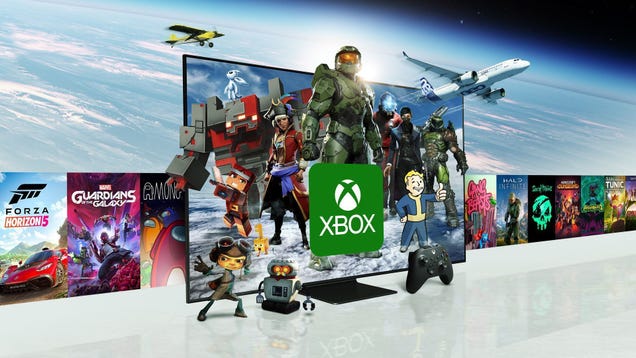 Following a wave of rumors and leaks, Xbox has finally unveiled some details about its account-sharing plan for Game Pass. Called Game Pass Friends and Family, it's not available stateside yet. But when (or if) it eventually becomes available outside the two countries Microsoft is testing it in, it sure sounds like…
---
Kotaku Friday, September 2, 2022 9:45 AM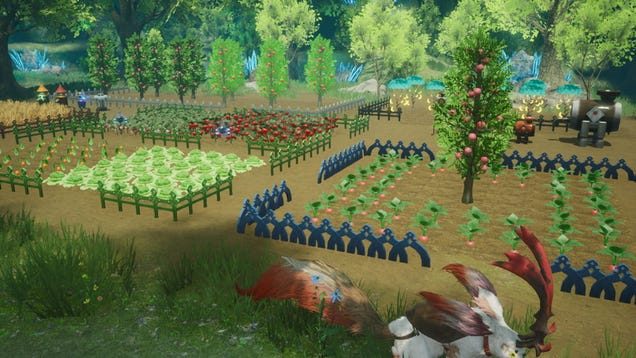 I do not want to be a farmer—I'm a city girl, or, on my most vulnerable days, a suburban wife in the making—but something about farming games is simply so relaxing.

---
Kotaku Friday, September 2, 2022 9:30 AM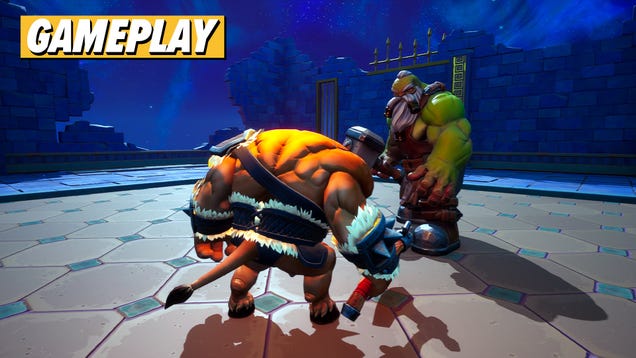 ---
PCGamesN Friday, September 2, 2022 3:58 PM
Roblox virtual makeup may be trendy, but player obsession with digital avatar customization has real-world implications. Major beauty brands such as Nars and Nyx are paying close attention to how users engage with beauty-driven avatar products within the metaverse and analysing these activities' impact on the bottom line. And all of this impacts the strategies that make up a broader digital beauty revolution, Vogue Business reports.
Best Roblox games
,
Roblox promo codes
,
Roblox music codes
---
PCGamesN Friday, September 2, 2022 3:41 PM
Project Zomboid Build 42 will be another big update for the lo-fi zombie survival game, but one of the biggest changes is coming to the Knox County map. The developers say they're working to expand three sides of the map - basically everything on the Kentucky side of the Ohio River, and that this expansion will "most likely" arrive at some point in Build 42.
---
PCGamesN Friday, September 2, 2022 2:56 PM
A new Stardew Valley mod quickly became one of the most popular for the life game on NexusMods, and it might not be for the reasons you normally think. Unlike other popular mods that expand the game, change NPC schedules, or tweak what you can grow and how, this one does something comparatively simple: it fills up your pet's water bowl every day, automatically.
Stardew Valley multiplayer
,
Stardew Valley realism
,
The best Stardew Valley mods
---
PCGamesN Friday, September 2, 2022 1:09 PM
With the Cyberpunk anime Edgerunners nearing its Netflix debut, developer CD Projekt Red has a livestream scheduled, during which the company says it'll discuss the future of Cyberpunk 2077. We're due for a Cyberpunk 2077 update, and the developer hints that there's "something new on the horizon" for the RPG game.
Cyberpunk 2077 review
,
Cyberpunk 2077 lore & universe
,
Buy Cyberpunk 2077
---
PCGamesN Friday, September 2, 2022 12:21 PM
The most secure VPN service is a must for anybody concerned with internet privacy. After all, how can you make plans to overthrow your villainous government if all of your internet activities are being logged? They'll have men in suits taking you away in the middle of the night, never to be seen again, before you can say "democracy dies in the dark."
In all seriousness, the most secure VPN is going to help stop governments, internet services providers, and faceless corporations from building a profile on you based on everything you do online. Why should anybody but you know what you've been searching for, what you've been buying, who you've been taking to and more? You have a right to your own privacy, and we've made this guide to point you in the direction of the services that can protect it.
Our number one pick for internet privacy is PureVPN, but we'll get more into our reasons why shortly. By their very nature, the majority of VPNs are concerned with protecting your privacy, and some of them do this in better ways than others. Our five choices each have their own unique strengths, with many of them counted amongst the most private VPN services and the best VPN services overall. It goes without saying that all of the providers on this list offer both a kill switch and a no-logs policy (both essential for true VPN privacy).
Best SSD for gaming
,
How to build a gaming PC
,
Best gaming CPU
---
PCGamesN Friday, September 2, 2022 12:20 PM
F1 Manager 2022 has been a long time coming for avid fans of motorsport - you have to go all the way back to 2000 when EA released the last official F1 management game. But with the genre having come such a long way in that time, does F1 Manager 2022 do enough to secure its seat for years to come, or does it spin off the track a few more times than is ideal for a rookie in their debut season?
There's a lot of setup before getting into your first race as there's a ton of emails and car development screens to sift through and analyse, but when you do eventually send your drivers out onto the track, you'll be blown away. Sports management games aren't exactly well known for their graphical fidelity, but whether you're hurtling round a rainy Monaco with the spray from the cars blasting the camera pod, or you're watching the cinematic camera view as cars glide past the neon lights at night in Singapore, almost every moment is built for the highlight reel.
F1 22 review
,
Best management games
,
Best racing games
---
PCGamesN Friday, September 2, 2022 12:11 PM
If this recent Genshin Impact leak is correct, the Raiden Shogun banner and Venti banner could be on their way back to the RPG as the string of Archon banners continues. Zhongli's banner is about to end, and it's believed that Venti will come next in 3.1, followed by Kusanali in 3.2, and then the Raiden Shogun in version 3.3. This would give both newcomers and veteran players the chance to grab all four known Archons in a row following the introduction of Sumeru in Genshin Impact version 3.0.
Genshin Impact codes
,
Genshin Impact character tier list
,
Genshin Impact leveling guide
---
PCGamesN Friday, September 2, 2022 11:35 AM
The United Kingdom's top competition watchdog has raised concerns over the pending $69 billion Microsoft-Activision buyout, saying that the combination of the two massive companies could substantially damage competition in several key games sectors, such as subscription services and cloud-based games streaming.
Microsoft DirectX Raytracing
,
Microsoft Hololens hands-on
,
Windows Game Mode preview
---
PCGamesN Friday, September 2, 2022 11:39 AM
There's a new Vampire Survivors character joining the roguelike game, and it's quite literally an unknown. While developer Poncle said that the Vampire Survivors All-in-One patch would be the last before the version 1.0 release date, the team has snuck out a surprise patch for the survival game on September 2, saying that "the vampires aren't going to survive themselves, so the team has been hard at work putting out even more content."
Suffice to say, Vampire Survivors spoilers follow - consider this your fair warning to anyone wanting to keep the Vampire Survivors secret characters a surprise.
Vampire Survivors patch 0.11.2 includes a new game mode - quick start mode. This offers players an additional challenge by randomly picking from the selection of available characters and stages. Given how many options there are in Vampire Survivors, the most difficult decision can sometimes be who you're going to play as and where you're going to go for your next run, so this new addition will be a welcome way to both jump into a game quickly and keep you on your toes.
The best survival games on PC in 2022
,
Vampire Survivors weapon evolution guide
,
The best Vampire Survivors build
---
PCGamesN Friday, September 2, 2022 10:11 AM
Warning: Contains minor spoilers for Season 4 of What We Do in the Shadows.
An eyebrow-raising What We Do in the Shadows Roblox reference proves that the platform is striving to move away from the public perception that it's only for kids.
Best Roblox games
,
Roblox promo codes
,
Roblox music codes
---
PCGamesN Friday, September 2, 2022 10:04 AM
When it comes to gaming brands, few can match the pedigree of Razer. Built on the ethos of 'for gamers, by gamers', Razer has been producing premium gaming hardware for more than two decades, manufacturing everything a gamer needs, from mice to gaming laptops. The superior build quality of Razer's products paired with its flair for flashy design has allowed Razer to become the industry leader in games accessories.
But it's not just about the aesthetics. Razer's products are tried and tested by some of the biggest players in the gaming world, including esports stars and popular streamers. Over the years, Razer has built partnerships with some of the biggest names in gaming, with a roster of brand ambassadors that represent Razer in the highest echelons of their industries.
One such ambassador is Lee 'Faker' Sang-hyeok, the legendary mid-laner for South Korean League of Legends team T1. Considered by many to be the greatest LoL player of all time, Faker has been playing professionally for almost a decade, dominating his opponents with his no-holds-barred playstyle. With T1, he has won the League of Legends World Championship three times, earning the MVP gong on two of those occasions. He has also won 10 League of Legends Champions Korea titles and numerous other competitions over the years.
Best SSD for gaming
,
How to build a gaming PC
,
Best gaming CPU
---
PCGamesN Friday, September 2, 2022 9:35 AM
A League of Legends player has showcased just how easy it can be to take a dragon in the MOBA, especially if nobody is paying attention. Yorick can be an absolute menace in the top lane if given a lead; seemingly surrounded at all times by their own ghouls and the Maiden, if you're playing a champion with poor wave clear then it can be tough to stop the inevitable push by the gravedigger.
Best LoL Champions
,
League of Legends patch 12.16 notes
,
LoL tier list
---
PCGamesN Friday, September 2, 2022 9:42 AM
So you want to know about the best multiplayer games? Intricate gameplay and glistening visuals only go so far; it's humans that provide the surprises, the schemes that transform the average FPS game or co-op game into that one experience you'll be talking about until the end of time.
Fast and frantic or tense and calculated, the best multiplayer games come in all shapes and sizes. Whether it's as a healer or a DPS in Overwatch, or fighting for survival in Valheim with your friends, these games wouldn't be the same without a bunch of real people running around killing, maiming or, occasionally, helping each other.
Apex Legends characters guide
,
Apex Legends skins
,
Apex Legends map guide
---
Rock Paper Shotgun Latest Articles Feed Friday, September 2, 2022 12:00 PM
At Gamescom I sat down with a lovely ice cold beer and two lovely lads who ran me through military real-time tactics sequel Men Of War II in a 45-minute hands-off presentation. As a total freshman to the series, I was a little intimidated by the prospect of sinking my feet into the trenches of a dense strategy bonanza, especially as things kicked off with a literal history lesson.
But after watching and absorbing one of the game's early missions, I can genuinely say that I'd be confident enough to give it a go when it comes out. Even perhaps, confident enough to say that I'd genuinely enjoy it quite a bit as a total newbie.
---
Rock Paper Shotgun Latest Articles Feed Friday, September 2, 2022 11:49 AM
Oh my goodness, what a creepy, funny, and odd game Northern Journey is. I almost don't want to say any more about it, not because it can be spoiled but because it seems appropriately respectful. Not in a reverent sense, you understand. It just feels like such a world should be preserved, even slightly feared, rather than trampled on by some idiot with a camera in her face.
To call Northern Journey "retro" would completely misrepresent it. It's beautiful in an ugly, desolate way reminiscent of Kenshi or Morrowind. It's translucent in its exposition but not obtuse, hostile, or obnoxiously hard. It's a bit clunky, without that ever undermining the experience. It's vaguely amateurish, yet almost consciously so, like a painter who knows their talent and intent is enough to overcome any technical flaws. This is a bloody treat and I'm so glad I got to play it.
---
Rock Paper Shotgun Latest Articles Feed Friday, September 2, 2022 11:39 AM
Real-time tactics game Men Of War 2 has been pushed to 2023 to incorporate more features and content sparked by feedback from closed playtests. Developers Best Way and publishers Fulqrum say the impact of having to pause development because of the outbreak of war in Best Way's home country of Ukraine has led them to take extra time on the game for these to be implemented. Watch the latest trailer below.
---
Rock Paper Shotgun Latest Articles Feed Friday, September 2, 2022 11:30 AM
So two weeks ago I let you know that Vampire Survivors wouldn't be getting any more patches before it launched into its 1.0 version. The cheeky scamps at poncle have only gone and made me look like a right sausage today, surprise announcing another patch. This time, they're adding in a new game mode, quick start, and a very odd new character.
---
Rock Paper Shotgun Latest Articles Feed Friday, September 2, 2022 10:03 AM
Another indie developer has come forward publicly with allegations that UK-based publishers PQube have withheld money from them. Thai dev team Corecell claim they've only seen some of the minimum guaranteed money agreed when they signed the European console publishing rights to their action-puzzle game AeternoBlade 2 over to PQube in 2019.
Corecell say they attempted to resolve things with PQube but that didn't work, and they had to terminate the publishing agreement in 2020. Since then, Corecell have tried to regain the rights to AeternoBlade 2 from PQube to no avail. Corecell allege that PQube did offer to return the rights to the game, but only if they would agree to keep the situation secret.
---
Rock Paper Shotgun Latest Articles Feed Friday, September 2, 2022 9:43 AM
Statistically, there's a good chance you clicked onto this page with a Logitech G502 mouse. Between its Proteus Spectrum and refreshed Hero models, the G502 has sold boatloads, and was voted as RPS readers' favourite gaming mouse in both 2019 and 2021. Not undeservedly either, as it's sat atop our best gaming mouse rankings for years. Making more drastic improvements to it wouldn't therefore seem like a pressing priority, but Logitech have had a crack regardless with the new G502 X series.
There's a trio of redesigned rodents in this family: the standard G502 X I've got on review here, the wireless G502 X Lightspeed, and the G502 X Plus, which is essentially the G502 X Lightspeed with added RGB lighting. Since prices max out at £150 / $160 for the G502 X Plus, the two Lightspeed-equipped mice could be less expensive alternatives to Razer's new DeathAdder V3 Pro and Basilisk V3 Pro – but as the cheapest and most direct successor the G502 Hero, it's the G502 X that's likely to see the most desk action. Does it deserve to?
---
Rock Paper Shotgun Latest Articles Feed Friday, September 2, 2022 9:07 AM
First impressions can be interesting. I didn't know what to expect when I met David Ventura at the Backbeat booth, after a long opening day of the weekend-long Japanese indie gaming event BitSummit. I knew of his work - now the CEO of his self-founded studio Ichigoichie with developers based both in Japan and Sweden, Ventura has had his hands in a number of highly-influential rhythm games over the course of his career. This includes work on Gitaroo Man and Elite Beat Agents during his time in Japan at iNiS, having worked at the studio for a decade before moving to Sweden to work outside of games on educational music software. In 2018 he returned to games by founding Ichigoichie (stylised as 151A). Their first game, Hexagroove, blended strategy, rhythm and educational tools for a game that captured the building blocks of being a DJ.
Ventura was at BitSummit to showcase the successor to this game, Backbeat. It's a bit of a departure from much of his past work, acting more like a puzzle game with a musical soul, albeit one where the act of creating and playing music together is imbued into every solution. As the crowd began to leave the bustling convention hall for the day, I went to the booth for one last demo, and the chance to speak to the person behind it all… who was sat at his demo kiosk playing the keytar.
---
Rock Paper Shotgun Latest Articles Feed Friday, September 2, 2022 9:02 AM
After teasing a reveal for Warner Bros' licensed brawler MultiVersus earlier this week, devs Player First Games have revealed that Gizmo from kids horror film Gremlins will be the game's next fighter. Gizmo is the original source of the gremlins, and the sweetest character from the movies, but you still wouldn't want to mess with the little fellow. He'll arrive on Tuesday, ahead of the already announced Stripe, Gremlins' big (small) bad.
---
Twinfinite Friday, September 2, 2022 1:24 PM
A new trailer of River City Girls features villains and co-op heroes.
---
Twinfinite Friday, September 2, 2022 1:00 PM
If Made in Abyss: Binary Star Falling Into Darkness' first few hours represented its full experience, it'd be just another anime game. Fortunately, it's much more than that.
---
Twinfinite Friday, September 2, 2022 12:50 PM
Active developmeny on Splitgate will end as the developed will work on a successor.
---
Twinfinite Friday, September 2, 2022 12:01 PM
Gamma 2 from Dragon Ball Super: Super Hero is coming as a playable DLC to Dragon Ball Xenoverse 2.
---
Twinfinite Friday, September 2, 2022 11:10 AM
Today Genshin Impact developer HoYoverse released a new trailer showcasing a new character coming to the game, Dori.
---
Twinfinite Friday, September 2, 2022 10:52 AM
Breaking down how to unlock the Collective Obligation Exotic Pulse Rifle in Destiny 2!
---
Twinfinite Friday, September 2, 2022 10:46 AM
Biomutant does look pretty good in 4k.
---
Twinfinite Friday, September 2, 2022 10:45 AM
Wondering how long elves and dwarves live for in the Rings of Power? Worry not, as we've got your back. Below, we explain all. Let's go!
---
Twinfinite Friday, September 2, 2022 10:26 AM
Valorant pro Neptune is boosting his friend but doesn't see the issue.
---
Twinfinite Friday, September 2, 2022 9:58 AM
Breaking down how to upgrade the fire staff in Zombies Chronicles!
---
Twinfinite Friday, September 2, 2022 9:00 AM
Some franchises fall too hard, and often don't recover. Did these five recover?
---
Twinfinite Friday, September 2, 2022 8:44 AM
Here's what the meaning of ACS is in Valorant if you're confused.
---
Twinfinite Friday, September 2, 2022 8:09 AM
Wondering who Morgoth is in the Rings of Power? Worry not, as we've got your back. Below, we explain all. Let's get started!
---
Siliconera Friday, September 2, 2022 3:00 PM
East Japan Railway Company will release a simulator game for the global public. The company behind a majority of real-life trains and railways in eastern Japan has opened a Steam page for JR East Train Simulator. It is working with Ongakukan to develop a public game based on the simulator that it has been using to train its actual crew members.
The Early Access version of JR East Train Simulator will launch with small portions of the Hachiko Line from Takasaki Station and the Keihin-Tohoku Line from Omiya Station. While both lines pass through Tokyo's stations in real life, the earliest public build will not have them.
JR East will release the full version within three months after launching the Early Access build. The full game will support external controllers and add the ability to change routes to the driver's liking. The company will also sell additional routes as DLC.
East Japan Railway Company is the largest among the Japan Railways Group companies that manage railways across Japan. It covers the eastern Honshu island, from Aomori at the northernmost tip to the Izu peninsula. The same company also manages railways in the Tokyo metropolitan area, including the most famous Yamanote Line loop.
The Yamanote Line has also appeared in another Japanese train simulator game, namely Taito and Square Enix's Densha de GO! series. But while Taito has started bringing the arcade game to the English market, Square Enix has yet to release a localization for the console game that it released for PlayStation 4 and Nintendo Switch in Japan.
For another Japanese train sim available in English, people can check out Japanese Rail Sim: Journey to Kyoto on PlayStation 4, Nintendo Switch, and PC via Steam. This one covers the Eizan and Kurama Lines around Kyoto, which are outside of the scope that JR East covers.
The Early Access version of JR East Train Simulator will be available on PC via Steam on September 19, 2022. It will support English subtitles in addition to Japanese.
The post JR East Train Simulator Will Bring the Real Experience to PCs Via Steam appeared first on Siliconera.
---
Siliconera Friday, September 2, 2022 2:00 PM
Hypergryph and Yostar's tower defense gacha RPG Arknights is has a strong focus on contemporary music from freelance composers and artists for its soundtrack. So much so, that its fans often joke that Hypergryph is as much a music company as a game developer. In fact, Hypergryph even releases Arknights music commercially under the Monster Siren Records label, which is also the name of an in-game record label. In 2021, the company held Arknights Ambience Synesthesia, a special live concert in China featuring tracks from the game's various events and the artists that performed them. Unfortunately for global fans, the concert was exclusive to Chinese audiences. That's changing this year, as the 2022 edition of the event will be broadcast to global audiences simultaneously.
The announcement was made August 31, 2022 via the newly-opened Arknights Ambience Synesthesia Twitter account. The account promised that the concert would be broadcast globally, and also teased upcoming outfits that use the in-game fashion brand of the same name.
Here's the spotlight announcement trailer. It teases several groups of Operators from Arknights wearing Ambience Synesthesia outfits. The spotlighted Operators include Mr. Nothing, Dusk, Texas, Eyjafjalla, Amiya, Hoshiguma, Phantom, Mudrock, Tequila, and more. As in the previous concert, these groups will perform various compositions as distinct units. Some of the outfits they're wearing may be released to the in-game store later on, for use on their respective characters.
https://www.youtube.com/watch?v=88k40qv8LC4
For example, the group of Mudrock, Phantom, Tequila, and Reed is called "Phenomenal Agents", and will perform during the concert proper. Hypergryph also released a "spotlight cinematic concept teaser" that used 3D animations to demonstrate a secret agent-like atmosphere featuring the characters.
https://www.youtube.com/watch?v=VjDAymiKZdI
The Arknights Ambience Synesthesia 2022 concert will broadcast globally in October 2022. The game is available on iOS and Android. An anime adaptation of its early storyline is in production.
The post Arknights Ambience Synesthesia 2022 Concert Gets Global Broadcast appeared first on Siliconera.
---
Siliconera Friday, September 2, 2022 1:00 PM
D3 Publisher announced that it had sold over 300,000 units of Earth Defense Force 6 within the Japanese launch week. This number combines physical copies with digital sales. The publisher added that it is the fastest entry in the entire Earth Defense Force series to reach this number. [Thanks, Gamer!]
Famitsu's sales charts for the week of August 22-28, 2022 showed that Earth Defense Force 6 had 68,341 physical units for PS4 and 24,363 on PS5 sold within the first four days after its release on August 25, 2022. When both numbers are combined, the game's total physical sales from the first four days reached 92,704 units.
Earth Defense Force 6 is a third-person shooting game that takes place in a post-apocalyptic Earth where humanity survived through a Pyrrhic victory over a massive alien invasion. The game has four playable characters: Ranger, Wing Diver, Fencer, and Air Raider, and each of them has their own unique armaments and abilities. D3 Publisher released the game first in Japan with decoy balloons of Hololive VTubers Ookami Mio, Shirakami Fubuki, and Nakiri Ayame as early purchase bonuses.
Here's a clip of the Shirakami Fubuki Decoy in action.
https://www.youtube.com/watch?v=zkbHhDs2bVY
This milestone adds another line to the ever-growing list of the Earth Defense Force series' achievements. A week before EDF6's Japanese release, D3 Publisher announced that the prequel Earth Defense Force 5 had surpassed 1 million units sold worldwide. It took over four and a half years since the initial Japanese PS4 release in December 2017 for EDF5 to reach that global milestone on PlayStation 4 and PC combined.
Earth Defense Force 6 is available for PlayStation 5 and 4 in Japan. D3 Publisher has yet to announce international localizations for this game as of this writing.
The post Earth Defense Force 6 Sold 300,000 Units at Launch Week in Japan appeared first on Siliconera.
---
Siliconera Friday, September 2, 2022 12:00 PM
A new entry in the Voice of Cards series is coming. Square Enix confirmed that Voice of Cards: The Beasts of Burden, the third entry in the line. It's coming to PS4, Switch, and PC on September 13, 2022. NieR and Drakengard creator returns as Creative Director, with music by Keiichi Okabe and Character Designer Kimihiko Fujisaka.
Like the previous entries (Voice of Cards: The Isle Dragon Roars and Voice of Cards: The Forsaken Maiden), the story is told entirely through the medium of cards.
Check out the announcement trailer below.
https://www.youtube.com/watch?v=Sta3GwzCVkI
The Voice of Cards: The Beasts of Burden story lays out the premise: Humans have been in conflict with fearsome Primals, with millennia of hatred between the two races. Now a girl left without a home allies with a mysterious boy, to seek revenge against the monsters. New gameplay mechanics allow the capture of monsters defeated by the player, harnessing their power to use as skills in battle.
Check out some screenshots in the gallery below.
[gallery ids="934772,934773,934774" link="file"]
The game is available both as a standard and Digital Deluxe Edition. The Digital Deluxe Edition includes DLC items based on NieR Re[in]carnation. The items include costumes patterned after characters from the game, an avatar based on Mama, Dice patterned after Mother and Carrier, a Cage-themed board and accessories, and a Pixel Art Set that replaces the illustrations with pixel art. Players who purchase Voice of Cards: The Beasts of Burden before October 3, 2022 will get an "Iron Avatar" and "Somber Girl's Abstract Pattern" DLC, unlocking more cosmetics.
Here's a full list of the DLC items included in the Voice of Cards: The Beasts of Burden Digital Deluxe Edition.
Decoration of Those in the Cage – New costumes for the game's heroine and her companions
Handbook Pattern – Card reverse patterned after an expert handbook
Mama Avatar – Avatar designed patterned after Mama
Story Collectors' Dice – Dice patterned after Mother and Carrier
The Cage Board – Board and accessories patterned after the Cage
Aid Table – Table patterned after the random draw screen
Melody of reincarnation – A soundtrack that brings to mind a certain tale of the girl and the monster
Pixel Art Set – Replaces all character and enemy illustrations with pixel art
Voice of Cards: The Beasts of Burden arrives on PC via Steam, PlayStation 4, and Nintendo Switch on September 13, 2022. Check out Siliconera's review of The Isle Dragon Roars, the first installment of the series.
The post Voice of Cards: The Beasts of Burden Releases September 13 appeared first on Siliconera.
---
Siliconera Friday, September 2, 2022 11:00 AM
Pokemon Cafe will soon be overrun with Gengar. Both Pokemon Cafe locations will begin offering a special menu based on the Shadow Pokemon on September 3, 2022. Dishes that will be available include a cheese fondue-style soup plate and a smoothie. The Gengar-themed tableware used to serve the dishes will also be sold separately. Additionally, customers can get their hands on placemats, coasters, and a sticker. [Thanks, Famitsu!]
You can see what everything looks like below.
[gallery ids="934731,934732,934733,934734,934736" link="file"]
The featured item on this special menu is the "Gengar's Phantom Force! Cheese fondue-style soup plate set." For 2,970 yen (~$21), customers will get a rich and creamy cheese soup served with vegetables and Gengar-shaped bread. A mini parfait inspired by the move Shadow Ball will also be included. Both the Gengar pot the soup comes in and the Gengar-themed silverware provided with the meal can be purchased on their own. The soup pot will cost 3,850 yen (~$27.50), while the silverware will cost 880 yen (~$6.50) per utensil.
"Gengar's Confuse Ray Smoothie" will also be on the special menu. The grape-flavored frozen drink will cost 990 yen (~$7) and will come in a glass featuring Gengar's face. For an additional fee, customers can take the glass home with them. Furthermore, there will be 12 new art options for the Selectable Pokemon Lattes.
Placemats provided at each seat will feature a Halloween Harvest Festival illustration. A placemat with a Gengar motif is also available with soup plate set orders. Drinks will be served on one of three coasters featuring Halloween Harvest Festival designs, though which design you'll get is random. A Gengar sticker is also available to customers who post a photo of their order to social media using a special hashtag.
The Gengar outbreak begins at Japan's Pokemon Cafe on September 3, 2022. Reservations are required at both the Osaka and Tokyo locations and can be made online. The upcoming Pokemon Scarlet and Pokemon Violet games will launch on November 18, 2022.
The post Gengar-themed Dishes Are Coming to the Pokemon Cafe appeared first on Siliconera.
---
Siliconera Friday, September 2, 2022 10:00 AM
Ryu Ga Gotoku Studio announced that it will broadcast a sneak peek preview of one of its games next week. The sneak peek will appear during the company's regular "RGG Studio TV" YouTube broadcast, which starts on September 8, 2022, at 8 PM Japan Time (4 AM PST / 1 PM CEST).
The broadcast is a shorter version of their typical "RGG Studio TV" broadcast. As such, the broadcast will be the company's 12.5th episode, rather than the 13th episode. The broadcast will be one and a half hours long and feature RGG Studio head and Yakuza 8 producer, Masayoshi Yokoyama. In addition to new information about the company's projects, the live broadcast will also feature art and comments from fans.
While the company hasn't specified what exactly the preview footage will entail, there are a few possibilities. The most notable possibility is that RGG Studio will reveal gameplay footage of the upcoming Yakuza 8. Previous announcements have confirmed that the studio is currently working on a sequel to Yakuza: Like a Dragon. What's more, a behind-the-scenes video from July has also revealed that the company is already creating cutscenes for the game.
You can check out the RGG Studio short sneak peek broadcast via YouTube Live in the video below:
https://youtu.be/jMIrQbJ5K2E
The RGG Studio TV live broadcast will start from 8 PM Japan Time on September 8, 2022 (4 AM PST / 1 PM CEST).
The post Ryu Ga Gotoku Studio Will Broadcast a Sneak Peek Next Week appeared first on Siliconera.
---
Siliconera Friday, September 2, 2022 9:00 AM
Another developer has stepped forward to accuse UK-based publisher PQube of exploitative behavior. Thailand-based Corecell, developer of 2019's AeternoBlade II, claims that PQube, its console publisher in Europe, withheld agreed-upon payments and refused to return publishing control for the game. The new accusations come a week after Mojiken and Toge Productions, developers of A Space for the Unbound, claimed that PQube misused funding from a diversity grant as leverage for its own commercial advantage.
Corecell delivered its statement via a Tweet on its official account.
https://twitter.com/AETERNOBLADE1/status/1565340890712772615
In the statement, the developer alleged that PQube has not fulfilled its obligations to pay its minimum guarantee in accordance with agreed-upon milestones. A minimum guarantee in game development is an agreed-upon amount of funding delivered to a developer by a publisher over the course of the partnership (often the game's development). It's common for a publisher to set milestones as conditions for receiving parts of agreed-upon funding, as a way to ensure the progress. PQube published AeternoBlade II on consoles in Europe since 2019. However, according to Corecell, the publisher had paid only a "small part" of the minimum guarantee of the signing milestone by the time they sent them the game. It also claimed that PQube never paid the remaining milestones. I Corecell said that they were ultimately unable to reach a resolution with PQube, leading them to terminate the publishing arrangement in September 2020. Even then, though, PQube has refused to return publishing rights for consoles back to Corecell, continuing to sell AeternoBlade II and reaping the revenues.
Additionally, Corecell said that PQube offered to return publishing control back to Corecell on the condition that it agreed to keep the matter secret. Instead, Corecell decided not to take the deal and went public. "As a small independent developer", it claimed, "we could not afford to pay legal fees to fight the case in another country". After appealing to the various platforms, Corecell successfully got Sony and Nintendo to delist AeternoBlade II on their respective European stores. However, revenue from sales in Europe have not yet been transferred over.
Corecell then thanked fans for their support, promising that it would be back soon to work on patches and new content for the game. It asked supporters not to engage in "negative and harmful action toward PQube", saying that "what we want is to explain our situation, get our game back, and move on."
In a response sent to VG247, PQube stated that AeternoBlade 2 suffered from "significant product quality issues" after launch, and that Corecell agreed to provide fixes in order to make the game "commercially viable". PQube claimed that the fixes "never materialized", and that PQube was prepared to pay the full guarantee and publish the PC version, in accordance with an option in the agreement. It said that Corecell, after agreeing to provide the PC version of the game to PQube, instead listed and released the PC version on its own, without discussion with PQube. It claimed that its attempted to send "numerous proposals and supporting agreements to revert rights back to Corecell in line with their request," but that they were not acknowledged. Finally, PQube claimed that it in fact released its rights to the console versions "well before the end of the agreement term," and that it remains open to support Corecell. Visit VG247 for PQube's full statement, which is lengthy and contains more detail of its side of the story.
AeternoBlade II is available on PC, Nintendo Switch, PS4, and Xbox One. Within Europe, it is only available on Xbox One and PC.
The post AeternoBlade 2 Developer Corecell Alleges PQube Withheld Payments appeared first on Siliconera.
---
Siliconera Friday, September 2, 2022 8:00 AM
Now that Genshin Impact Version 3.0 is out, HoYoVerse is ready to start up a new event. Specifically, it's launching the Lost Riches event, during which players must seek out buried treasure. They can then exchange their findings for a number of rewards, including a Mini Seelie. The event will run from September 2-19, 2022.
To participate in the Lost Riches event, players must be Adventure Rank 20 or above. Those who are may team up with a Treasure-Seeking Seelie and, using the map in Ulman's Treasure Book, travel to six different treasure areas. Once in a treasure area, they must help the Treasure-Seeking Seelie absorb three instances of energy, after which it will help direct them to the treasure buried in the area one time. Those who find where it's buried can dig it up to find a chest containing Ancient Iron Coins and other goodies. These Ancient Iron Coins may be exchanged in the Event Shop for materials, but will disappear at the end of the event.
A new treasure area will be unlocked every day until all six are available. Players will be allowed to exchange for a Mini Seelie gadget in the Event Shop upon completing the final area. There will be 5 different colors to choose from: Moss (green), Viola (purple), Dayflower (blue), Rosé (pink), and Curcuma (yellow). Only one Mini Seelie may be redeemed, with the other four will becoming unavailable. Primogems, Talent Level-Up Materials, Weapon Ascension Materials, Hero's Wit, Mystic Enhancement Ore, and Mora will also be obtainable.
This is the third time the Lost Riches event has been playable in Genshin Impact. It first appeared in January 2021, and players could only choose from the Dayflower, Rosé, and Curcuma Mini Seelie gadgets. The event returned in August 2021, and in addition to the three Mini Seelie from the first time, Viola joined the list of available Mini Seelie colors. Players who have obtained one or both of the gadgets from previous instances of the event cannot get a second one of the same color.
Genshin Impact is available now for the PlayStation 5, PlayStation 4, Windows PC, and mobile devices. The Lost Riches event returns on September 2 and will last until September 19, 2022.
The post Genshin Impact Lost Riches Event Returns With Mini Seelies appeared first on Siliconera.
---
PC Invasion - FeedDDD Friday, September 2, 2022 2:45 PM
Carenado is back at it again with yet another release for Microsoft Flight Simulator — the illustrious Pilatus PC12 single-engine turboprop. This turbine-powered aircraft appeals to executives in the real-world, sought after for its jet-like performance and the efficiency of its turboprop. The PC12 is one of the most popular single-engine turboprops in the real-world market. Based in Switzerland, its parent company, Pilatus, is well-known for making versatile, high-performance aircraft. The PC12 is no different. Hailing all the way back from the '80s, the PC12 has advanced with the times, becoming faster, more agile, efficient and economic throughout the ages. Turboprop drop Much like the TBM 930, the PC12's real-life competitor and a default aircraft in the base sim, the PC12 zips in and out of airfields both large and small. This versatility is what makes it such a common choice for executives. It can also be configured as a passenger and cargo plane, though suc...
---
PC Invasion - FeedDDD Friday, September 2, 2022 1:35 PM
CD Projekt Red has been pretty quiet about additional content for Cyberpunk 2077 these last few months. In fact, the previous substantial update came in February, and though it fixed plenty of problems, some still remain. Either way, it's clear that CD Projekt Red isn't quite done with the game yet. And thanks to an upcoming Night City Wire event, we should soon find out what's going on with Cyberpunk 2077. The Night City Wire is scheduled for September 6 at 11 AM ET. Obviously, a chunk of this event will feature Cyberpunk: Edgerunners, the upcoming tie-in anime series. But CD Projekt Red has also promised that we'll see "what's next" for Cyberpunk 2077. This could indicate another update targeting bug fixes or perhaps a peek at an upcoming expansion. We know that CD Projekt Red is currently developing an expansion for Cyberpunk 2077. This was previously confirmed back in April, with a rough date of 2023. But beyond that, we haven'...
---
PC Invasion - FeedDDD Friday, September 2, 2022 10:00 AM
You may remember that a few months ago, legendary game developer Treasure hinted at the existence of a new game project to commemorate its 30th anniversary. Considering that the studio has remained dormant ever since 2014, the idea of playing a brand-new game from it came as quite the exciting prospect. Treasure still remains tight-lipped on concrete details regarding this new project. But, thanks to an apparent leak found on publisher Happinet's Tokyo Game Show 2022 website, we may finally know what IP the game belongs to. Found by Gematsu, this leak suggests that Treasure has a new Radiant Silvergun project in the works. So far, the logo shown above represents the only bit of real information about the game uncovered from Happinet's new site. We do not know if this new project will serve as a remake, remaster, reboot, or sequel to the original Radiant Silvergun, so we can only wait until this month's Tokyo Game Show to find out. What is Radiant Silvergun? ...
---
Tabletop Gaming News Friday, September 2, 2022 3:00 PM
---
Tabletop Gaming News Friday, September 2, 2022 2:00 PM
---
Tabletop Gaming News Friday, September 2, 2022 1:00 PM
---
Tabletop Gaming News Friday, September 2, 2022 12:00 PM
---
Tabletop Gaming News Friday, September 2, 2022 11:00 AM
---
Tabletop Gaming News Friday, September 2, 2022 10:00 AM
---
Tabletop Gaming News Friday, September 2, 2022 9:00 AM
---
Player Assist | Game Guides & Walkthroughs Friday, September 2, 2022 3:05 PM
Team Cherry's Metroidvania action-adventure game, Hollow Knight, follows the journey of a nameless warrior called the Knight as he travels through Hallownest, which is now a kingdom in ruins because of a supernatural disease. As the Knight journeys through Hallownest, he will encounter different enemies, bosses, and mini-bosses. One of these bosses is the Uumuu. […]
---
Player Assist | Game Guides & Walkthroughs Friday, September 2, 2022 2:00 PM
Brimstone's Molly can help secure your team's post-plant efforts on Pearl. A quick look at every molly ability in VALORANT will tell you that Brimstone's Incendiary Grenade deals the most damage per second of any molly-type ability. Sure, Viper and Killjoy can carry two of their molly charges to deal even more damage at a […]
---
Player Assist | Game Guides & Walkthroughs Friday, September 2, 2022 1:00 PM
Pokemon Legends: Arceus is set in olden times in the Pokemon world when it was rare to find harmony between people and Pokemon. Set in the Hisui region, modern-day Sinnoh, you will join the Galaxy Expedition Team (Galaxy Team for short) as a member of the Survey Corps stationed in Jubilife Village. You will be […]
---
Player Assist | Game Guides & Walkthroughs Friday, September 2, 2022 12:00 PM
Los Santos in the palm of your hands. GTA 5 is, without a doubt, the most successful Grand Theft Auto game of all time. With over 135 million copies sold throughout its lifespan, Rockstar Games has sold more GTA 5 copies than Red Dead Redemption 2/Online, Grand Theft Auto: San Andreas, and Grand Theft Auto […]
---
Player Assist | Game Guides & Walkthroughs Friday, September 2, 2022 11:00 AM
Wondering what you can buy with all those Hyperbeat Coins? Season 2.5 Hyperbeat introduced a new in-game currency called Hyperbeat Coins that players can collect from events such as the Hyperbeat Login Marathon Event. Players who complete that event can get as many as 14,000 Hyperbeat Coins. You've probably been having too much fun playing […]
---
Player Assist | Game Guides & Walkthroughs Friday, September 2, 2022 10:40 AM
We have all of the most recent working Roblox Noodle Arms codes for you to obtain free in-game coins! Roblox's Noodle Arms is a fantastic game. With their abilities and hard work, Nosniy Games has created a beautiful game for us to play on the Roblox platform. These codes will change the way you play […]
---
Player Assist | Game Guides & Walkthroughs Friday, September 2, 2022 10:29 AM
We've compiled a comprehensive list of all new and active Roblox Not Fruit codes that can get you free stat resets and boosts! Not Fruit is a Roblox adventure game created by LotusVN. Fruits despawn every 30 minutes on the map and respawn every hour in this game. Smoke, Spike, Bomb, Thunder, Snow, Light, Candle, […]
---
Player Assist | Game Guides & Walkthroughs Friday, September 2, 2022 10:17 AM
All available Roblox Magnet Masters codes may be found in our collection. You can get coins, gems boosts, and more by entering these codes. For the Roblox platform, Rebuilt Studio created Magnet Masters. Players can use magnets to collect currency from all over the map. You can upgrade the magnet and get extra boosters and […]
---
WGB, Home of AWESOME Reviews Friday, September 2, 2022 9:56 AM
The massive monstrosity that is the Embracer Group continues to gobble up more and more developers and intellectual properties, and regardless of how you feel about that one good thing has come of it; a willingness to mine their extensive catalogue via remasters and remakes, many of which seem to designed to test whether there's an audience for a brand new game. In 2020, Black Forest released their remake/remaster of Destroy All Humans, a cult classic from the Playstation 2 days where you played as an alien invading Earth. Now, the much-beloved sequel has gotten the same treatment from Black Forest, making me wonder if we might finally get to see Destroy All Humans 3. That's the future, though - let's focus on the here and now; is Destroy All Humans 2: Reprobed still fun in 2022 and has Black Forest done it justice?
---
Pivotal Gamers Friday, September 2, 2022 10:11 AM
Hello folks. GrabTheGames is giving everyone the chance to win on Dungeon of Elements. Let's hear them out. Get Dungeon of Elements for FREE! A few words about Dungeon of Elements Dungeon of Elements is an RPG dungeon crawler with combat inspired by some of our favorite classic puzzle games like Dr. Mario or Tetris. In Dungeon of Elements (DoE), core meets casual as we combine many different...
---
Level Up Friday, September 2, 2022 12:11 PM
DC Fandome, the virtual fan convention showcasing DC movies, TV shows, and, of course, video…
---
Level Up Friday, September 2, 2022 9:17 AM
CD Projekt Red has revealed that it will air a special episode of Night City…
---
Level Up Friday, September 2, 2022 8:20 AM
Developer Avalanche and Warner Bros. Interactive have released a new Hogwarts Legacy featurette that dives…