---
Kotaku Tuesday, January 10, 2023 5:50 PM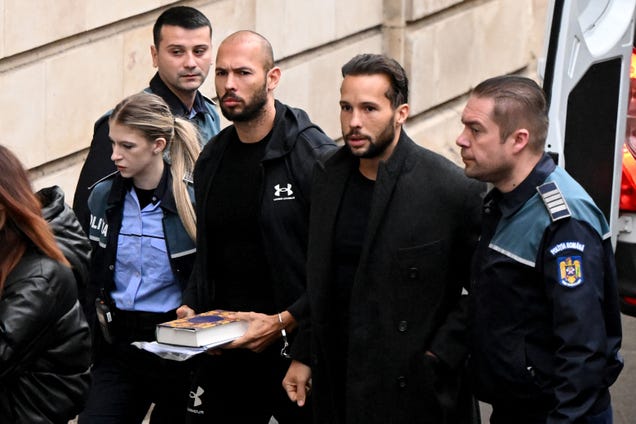 Self-professed misogynist and noted internet jackass Andrew Tate is back in Romanian custody after a short reported stint in the hospital. Although rumors are flying every which way, it appears Tate has "certain medical problems" that constituted a doctor check-up, according to a quote from CNN's Romanian news branch, …
---
Kotaku Tuesday, January 10, 2023 4:45 PM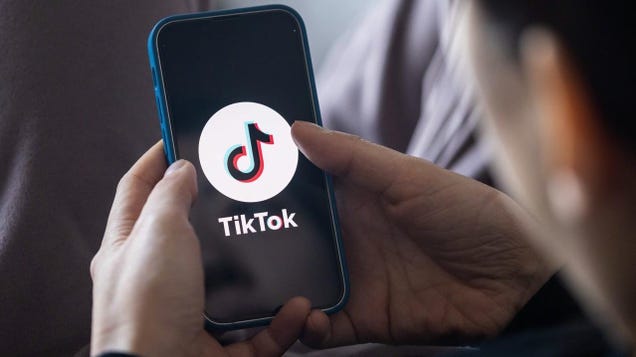 Before I downloaded TikTok—which is currently the most downloaded app in the world—headlines tried to spook me over vile, international plots to siphon personal data. Grown ups (anyone at least six years older than me) tsk, tsked my generation's shriveled attention spans, and offline advocates assured me that my brain…
---
Kotaku Tuesday, January 10, 2023 4:40 PM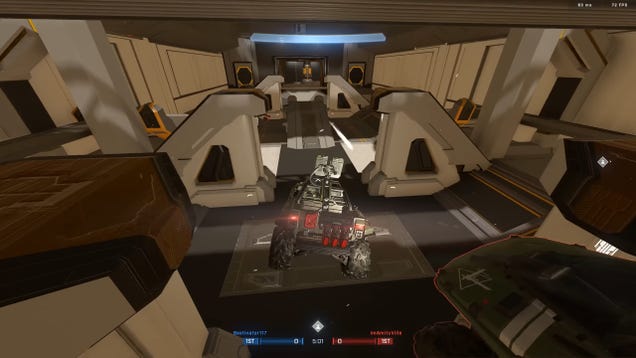 The fantastic and famous final level of the original Xbox classic Halo: Combat Evolved features the Master Chief driving a Warthog as he tries to escape the Pillar of Autumn spaceship before it explodes. And now this iconic ending has been fully recreated by one player in Halo Infinite Forge.
---
Kotaku Tuesday, January 10, 2023 4:20 PM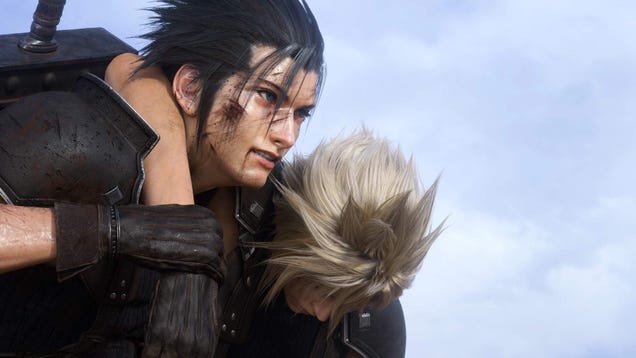 Another year, another 12 months where we get to collectively complain about how there are too many games and not enough dollars in our wallets and hours in our days to play them. As such, it's probably best to start looking ahead and planning what you want to prioritize in your gaming allowance of money and time for…
---
Kotaku Tuesday, January 10, 2023 2:55 PM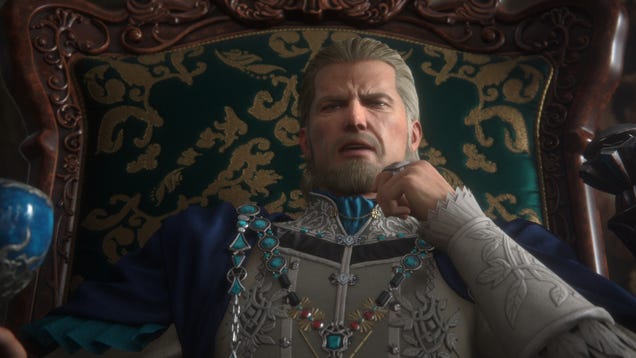 Final Fantasy XVI, the upcoming installment in the long-running JRPG series, drops on June 22 as a PlayStation 5 exclusive. That exclusivity is a bit of a bummer as other Final Fantasy games, such as Final Fantasy VII Remake, were also available on PC. And the last mainline entry, Final Fantasy XV, was multiplatform.…
---
Kotaku Tuesday, January 10, 2023 2:45 PM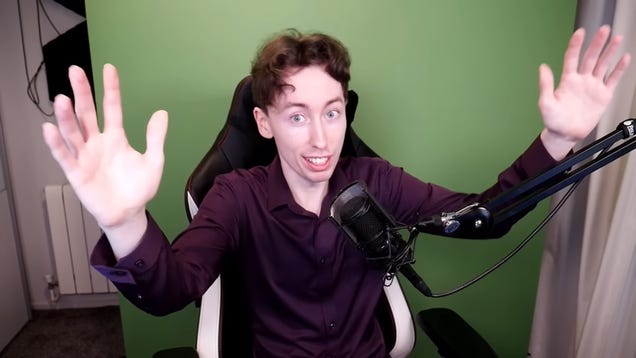 Members of YouTube's gaming community are calling out the video hosting site for adding new regulations regarding profanity usage and violent content, disproportionately affecting gaming creators who produce unscripted videos such as let's plays of M-rated games. Worse, the policy is retroactively deeming their videos…
---
Kotaku Tuesday, January 10, 2023 1:56 PM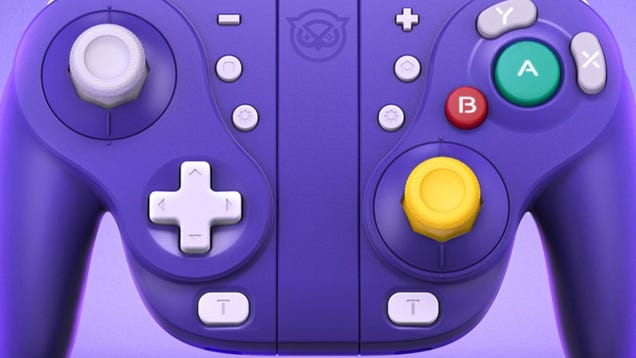 Like many others, the GameCube Wavebird was the first game controller I ever seriously loved. Everything that came before it was fine; at best a novelty, at worst an oversized pain, but mostly just a means to an end. Now there's a new controller for the Nintendo Switch that looks exactly like a spiritual successor to…
---
Kotaku Tuesday, January 10, 2023 1:40 PM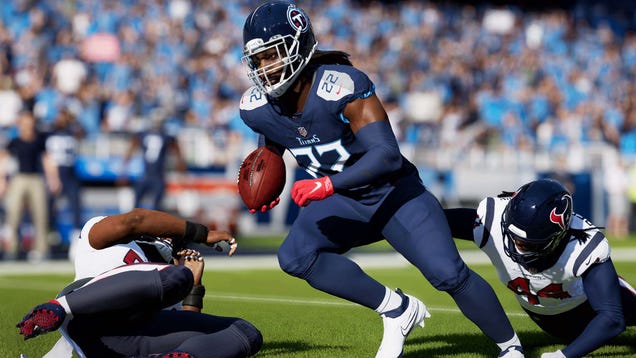 Last week, during the first quarter of an NFL game between the Buffalo Bills and the Cincinnati Bengals, Bills safety Damar Hamlin collapsed after making a tackle. Hamlin required CPR while on the field and was taken away via ambulance. Now reportedly in the aftermath of that scary incident, EA Sports is removing a…
---
Kotaku Tuesday, January 10, 2023 12:40 PM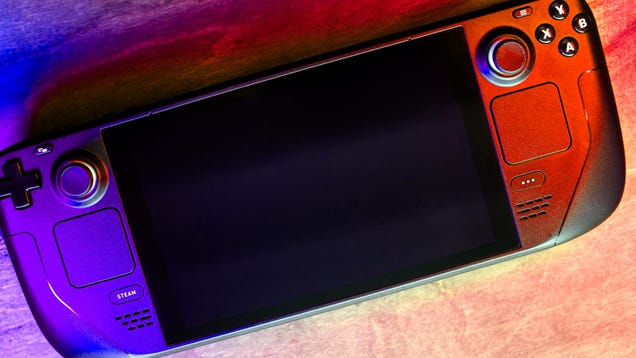 As one of the most powerful handheld devices out there, the Steam Deck is a great, one-of-a-kind gaming platform. While some games might require you to fiddle around with the graphical settings to get the best performance out of them, the experience of playing a game on the Deck is often frictionless. That said, there…
---
Kotaku Tuesday, January 10, 2023 12:25 PM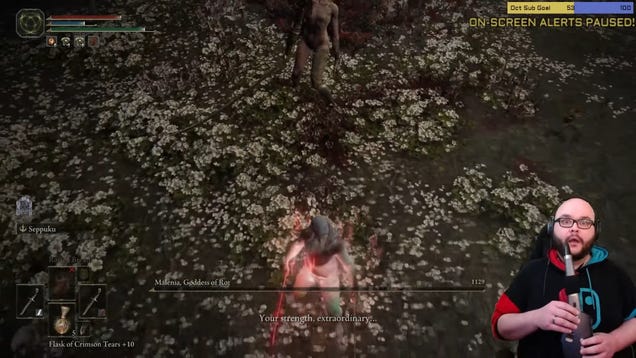 Spend any time on the internet—whether Reddit, Twitter, or YouTube—and you've likely seen some streamer doing some absurd-ass playthrough of a Soulsborne game (probably Elden Ring). Whether it's beating Margit with a harp or two Malenias simultaneously (one with a dance pad), there are some wild ways of tackling…
---
Kotaku Tuesday, January 10, 2023 12:10 PM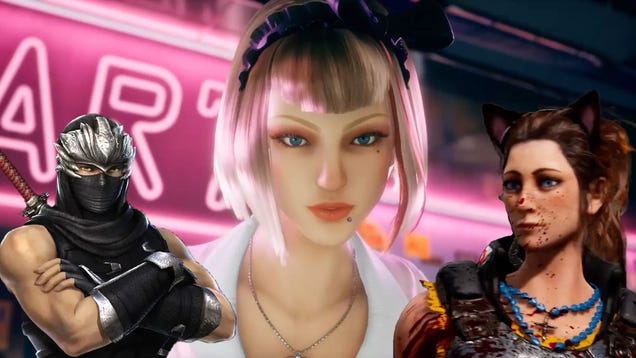 ---
Kotaku Tuesday, January 10, 2023 12:00 PM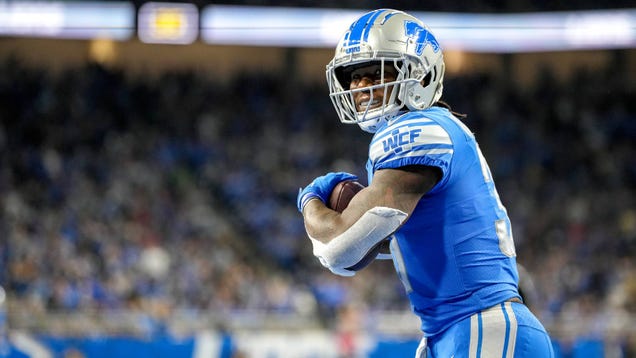 NFL pro Jamaal Williams started 2023 right: By beating the hell out of the Chicago Bears and coming out in a post-game interview as a huge weeb gamer. He wasn't just willing to admit that he played Pokémon like the rest of us, he was ready to defend its honor in front of a clueless reporter.
---
Kotaku Tuesday, January 10, 2023 11:52 AM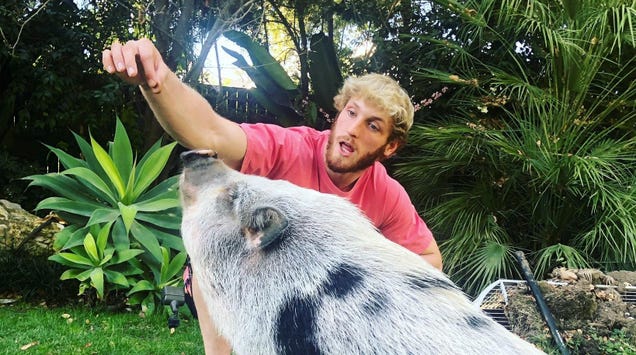 Disgraced YouTube influencer turned amateur boxer turned NFT publisher, Logan Paul, is once again universally loathed after the animal sanctuary Gentle Barn released a TikTok on Monday suggesting it had rescued his former pig from the wild. Named Pearl, the teacup pig was reportedly found alone in a field beside…
---
Kotaku Tuesday, January 10, 2023 11:45 AM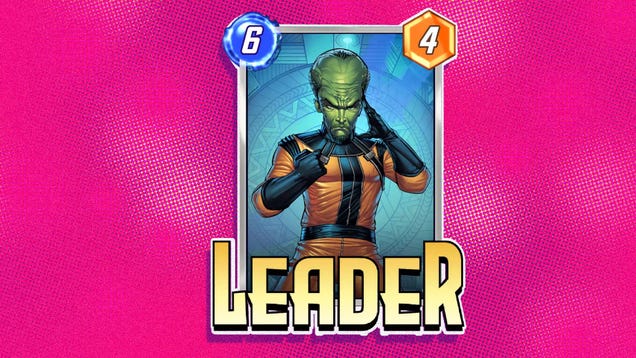 Marvel Snap's latest round of balance changes hasn't officially been released yet, but following a last-minute delay and leak, the info is out there. And players have begun debating one nerf in particular involving the controversial Leader card. For many, the leaked nerf details aren't enough. There was so much…
---
Kotaku Tuesday, January 10, 2023 11:13 AM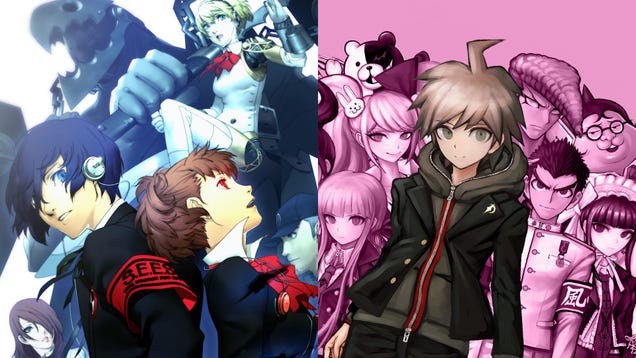 Another month, another set of games coming and going from Xbox Game Pass. If you're an RPG fan, you have a lot to look forward to, but if you're a murder mystery fan, you're quickly running out of time to play a real gem of a visual novel before it leaves the service.

---
PCGamesN Tuesday, January 10, 2023 5:46 PM
Bungie has announced that all the standard Destiny 2 armor mods will be unlocked for all players beginning January 11. With the Destiny 2 Lightfall release date just over a month away, Bungie says it wants "to give everyone a chance to enjoy all mods in their current state" before major changes arrive alongside the MMORPG's next big expansion.
MORE FROM PCGAMESN:
Destiny 2 classes
,
Destiny 2 exotics
,
Destiny 2 builds
---
PCGamesN Tuesday, January 10, 2023 3:52 PM
The long-awaited Lost Ark x Witcher crossover release date has now been officially announced for the western version of the MMORPG. The update, which is set to launch on January 18, will add a whole new island to explore, full of quests and adventures that involve characters from The Witcher universe.
MORE FROM PCGAMESN:
Best MMORPG – top MMOs you should play
,
Lost Ark class tier list
,
All Lost Ark Mokoko Seeds locations
---
PCGamesN Tuesday, January 10, 2023 2:01 PM
The League of Legends patch notes for the 13.1 update are here as Riot Games brings its flagship MOBA into the new year. Alongside the update comes a new season of LoL and the start of a new ranked climb; a Jax update; mythic shop rotations; changes to the refund token system; and much more.
How much have I spent on League of Legends?
,
League of Legends patch 12.23b preview
,
League of Legends Prime Gaming rewards
---
PCGamesN Tuesday, January 10, 2023 1:08 PM
What are the best Destiny 2 PvP weapons? After some smart changes from the game's PvP team, activities like Iron Banner, Crucible, and Trials of Osiris feel much more balanced than they were under the linear fusion rifle meta that took hold over much of 2022.
Recent changes also mean PvP feels more competitive, and the addition of several PvP-focused weapons is part of that. Despite the emphasis on balance, some guns still stand out from the pack. Below, we list the PVP weapons you'll want to track down to use now, before the Destiny 2 Lightfall release date in February.
MORE FROM PCGAMESN:
Destiny 2 classes
,
Destiny 2 exotics
,
Destiny 2 builds
---
PCGamesN Tuesday, January 10, 2023 1:07 PM
Looking for a breakdown of all the Destiny 2 classes? The class system behind Bungie's hit looter shooter has changed a lot in the many years since Destiny 2 players first took on the Red Legion in the fight for the Light. Though Destiny 2 still includes its Warlock, Titan, and Hunter classes - the same ones that first appeared in the original Destiny game - the once-simple Arc, Solar, and Void elemental subclasses have grown to include Aspects, and Fragments, and there's also Stasis, a Darkness subclass.
Each of the Destiny 2 classes has a unique kit that leverages one of the game's four elements to allow players to develop builds that suit their specific style of play. The team at Bungie is constantly iterating to keep the game fun and fresh in what many say is one of the best free PC games out there. While this is great for Destiny 2's most active players, casual players and newcomers may struggle to keep up with the game's evolving subclass systems and how they differ from other FPS games, especially with the introduction of the forthcoming Destiny 2 Strand subclass.
In this Destiny 2 class guide, you'll find a character overview designed to help new players choose a class and begin turning it into a powerful Destiny 2 build. It will also be helpful for long-term players who are considering creating a new character and need a little guidance on what to try next. We'll explore how each character class uses the game's subclasses and abilities for maximum impact. Each subclass also has unique melee, grenade, and movement options, which players can customise according to their playstyles.
MORE FROM PCGAMESN:
Destiny 2 classes
,
Destiny 2 exotics
,
Destiny 2 builds
---
PCGamesN Tuesday, January 10, 2023 12:28 PM
A new set of Marvel Snap patch notes are here, which includes some new features, general updates, and a series of nerfs and buffs to select Marvel Snap cards and their accompanying decks. We've broken down everything you'll need to know about the superhero card game and its patch note changes below.
MORE FROM PCGAMESN:
The best card games on PC
,
The best superhero games
,
The best multiplayer games
---
PCGamesN Tuesday, January 10, 2023 12:23 PM
Want to know who tops our Apex Legends tier list? With the release of Catalyst, Apex Legends players now have 23 Legends to choose from when taking on the battle royale known as the Apex Games. Each Legend has its own skills, playstyle, and personality, with plenty of choice for every type of player, whether you like to be aggressive, defensive, or offensive to the senses (cough – Caustic – cough).
Your ideal Legend pick depends on your strengths and weaknesses – your experience, game sense, movement skills, and aim all factor in, as does your squad composition and whether you're playing with friends or a team of strangers. That said, although all the characters are relatively balanced, there are some Legends who have pulled away from the pack due to their powerful abilities, and some who are more niche picks. Our Apex Legends tier list aims to give you a quick look at the current Legend meta in one of the best free PC games.
We've ordered the Legends here in order of general effectiveness, to help you decide who to play if you're after a big win. We're aiming this list at the average player who has a reasonable grasp of the game, but we'll also point out the best characters for absolute beginners, and mention the ones you'll see in top-tier competitive play.
Apex Legends characters guide
,
Apex Legends skins
,
Apex Legends map guide
---
PCGamesN Tuesday, January 10, 2023 12:26 PM
Wondering how to change skins in Minecraft? Depending on which version of the game you are playing on PC, the way to change skins is different, but both are simple.
There are a lot of cool skins out there, including nine default skins to choose from, allowing you to roam one of the best PC games of the last decade dressed as anyone you fancy. Want a Spider-Man skin? You got it. Master Chief? Reporting in. The sky's the limit, and you don't even need any Minecraft mods to use them. But, as we said, you do need to know which version of the game you're playing from the Minecraft Java and Bedrock launcher.
MORE FROM PCGAMESN:
Minecraft seeds
,
Minecraft skins
,
Minecraft mods
---
PCGamesN Tuesday, January 10, 2023 12:10 PM
Xenonauts 2 Early Access is just about ready to make first contact, scheduled for launch in the second quarter of the year. It's been a long time coming: first announced in 2016, it had a massively successful crowdfunding campaign in 2018, and like the first Xenonauts, it's a sci-fi strategy game with old-school XCOM sensibilities.
MORE FROM PCGAMESN:
The best strategy games on PC
,
The best turn-based strategy games
,
The best space games on PC
---
PCGamesN Tuesday, January 10, 2023 12:28 PM
Destiny 2 Iron Banner is always an exciting time for PvP aficionados, with the most skillful of players being rewarded handsomely with exotic armour, weapons, and unique shaders. Iron Banner doesn't come around often, so it's important to know exactly when you'll be able to compete with the best of the best in the fiercely competitive multiplayer mode.
Iron Banner is a staple of the FPS game, celebrating Destiny 2's PvP activities at their most chaotic. Although it operates similarly to Crucible, this special timed event offers a limited set of rewards that players can only get by completing Iron Banner activities. It's available to all players, regardless of whether they own in-game expansions or seasonal DLC.
MORE FROM PCGAMESN:
Destiny 2 classes
,
Destiny 2 exotics
,
Destiny 2 builds
---
PCGamesN Tuesday, January 10, 2023 12:00 PM
New AMD Ryzen 7000 chips have officially arrived, and you can now grab the gaming CPU refresh online. The lineup's debut follows its announcement at CES 2023, but you'll have to wait a little longer for team red's beefier X3D processors.
MORE FROM PCGAMESN:
Ryzen 7000 CPUs - everything we know
,
RDNA 3 GPUs - everything we know
,
Best gaming CPU
---
PCGamesN Tuesday, January 10, 2023 11:57 AM
The Marvel Snap who reveals first mechanic is not well explained in-game whatsoever. It's a key component of the game, especially when it comes to cards such as Cosmo that counter your opponent's on reveal effects. Some players have gone months without realising there is actually a way to figure it out rather than priority being given randomly.
The player who reveals first is known as having the initiative in this card game, but how does the game decide who has the initiative? When you start using the best Marvel Snap decks and begin your climb to infinite rank, understanding who reveals first is crucial, and once you get the hang of it, it's pretty simple. Here's everything you need to know about working out who reveals first in Marvel Snap.
MORE FROM PCGAMESN:
The best card games on PC
,
The best superhero games
,
The best multiplayer games
---
PCGamesN Tuesday, January 10, 2023 11:38 AM
From Far Cry to Assassin's Creed, Rainbow Six to SimCity, System Shock, and the classic point-and-click Blade Runner, if you thought you'd scooped all the New Year's bargains thanks to Steam sales think again, as some of the best PC games ever are currently up for a pittance over on CDPR's GOG – but you need to act fast.
---
PCGamesN Tuesday, January 10, 2023 11:35 AM
The Genshin Impact version 3.4 release date is right around the corner, and we're here to show you an estimate of how many Primogems will be up for grabs. 3.4 will be offering more Primogems than usual thanks to this year's Lantern Rite event. HoYoverse is also adding a new, expanded desert area to the anime game's Sumeru region, which will undoubtedly come with more world quests, chests, and puzzles to solve that'll lead to even further rewards.
Genshin Impact codes
,
Genshin Impact character tier list
,
Genshin Impact leveling guide
---
PCGamesN Tuesday, January 10, 2023 11:00 AM
Looking for the best online board games to try out with friends? The biggest advantage board games have over video brethren is that you can reach across the table to give your friends a slap when they inevitably betray you. Naturally, therefore, you might assume that online board games have little to offer if you can't throttle a dear friend moments after they claim victory.
While the physical aspect – slaps included – may be absent, browser-based board games are still a great way to get your favourites to the (virtual) table more often. Handily, they also come without the pesky need to host other folks in your home, so you can save on snacks, drinks, and the effort of tidying up after. On top of that, the best online board games are also much faster to set up and you can play with AI if you're a mate or two down. In case you're not all that fussed about using browser-based clients and are just looking for some of the best PC board games on Steam, then we have a separate list for those.
---
PCGamesN Tuesday, January 10, 2023 11:23 AM
The best roguelike games retain their popularity for years after release, sporting gameplay loops so enthralling that it's easy to keep coming back for more. The genre's popularity has erupted in recent years, offering varied and increasingly approachable experiences to the point where a new, promising, and often hard-as-nails game now seems to land every other week.
As there's such a deep well of quality roguelike and roguelite games to choose from, we're making it easier for you to find your next favourite with this list. You should expect to see a healthy mix of classics and newcomers among our picks - and given that we continue to see developers marry the genre up with new audiences to create novel hybrids, you're guaranteed to see some strategy games, shooters, and card battler crossovers on this list. We're also not splitting hairs over what's a roguelike and what's a roguelite here, so here's our pick of the best roguelike games on PC.
MORE FROM PCGAMESN:
Hades Review
,
Best RPGs
,
Best indie games
---
Rock Paper Shotgun Latest Articles Feed Tuesday, January 10, 2023 5:49 PM
A Dungeons & Dragons TV series has been greenlit by Paramount+. The streaming service have given the project an eight-episode order, with Rawson Marshall Thurber, the writer and director of Netflix's Red Notice, to write and direct the first episode.
---
Rock Paper Shotgun Latest Articles Feed Tuesday, January 10, 2023 5:25 PM
Microsoft have finally confirmed the games coming to Game Pass this January - and hey, it's just the (stellar) games we already knew about from announcements last year. But there is a new game among those leaving the service: We Happy Few, the creepy, sneaky survival horror from Compulsion Games - who are now a Microsoft first-party studio.
---
Rock Paper Shotgun Latest Articles Feed Tuesday, January 10, 2023 4:08 PM
During a recent Final Fantasy 14 developer livestream, the subject of Final Fantasy 16's PC port came up. "Nobody said a word about a PC version release," said Yoshi P, the producer on both FFXIV and FFXVI. "Why is it like a PC version is releasing 6 months later? Don't worry about that, buy a PS5!" he said, laughing.
We've been working under the assumption that Final Fantasy 16 would come to PC after a period of PlayStation 5 exclusivity, but in fairness, that's because that's what the Final Fantasy 16 trailers have said would happen.
---
Rock Paper Shotgun Latest Articles Feed Tuesday, January 10, 2023 12:00 PM
Subnautica sees you play as the lone survivor of a space crew whose ship has crash-landed in the middle of a vast alien ocean. To survive, you'll need to dip into the sea and use your trusty knife to carve kelp and mine rocks to slowly kit yourself out in gear that'll help you survive betterer. But most importantly, dip furtherer.
---
Rock Paper Shotgun Latest Articles Feed Tuesday, January 10, 2023 11:13 AM
As anyone who's played Bethesda's fantasy RPG might tell you, it can get lonely being the only Dragonborn in Skyrim. How wonderful, then, that one modder has bestowed upon the denizens of Tamriel's chillest, chilliest province the ability to use their very own Dragon Shouts. Now any speaking NPC in The Elder Scrolls V: Skyrim can let rip with a big old Fus Ro Dah and fire you straight into the sky, thanks to the Everyone Is The Dragonborn mod. Truly, egalitarianism in action.
---
Rock Paper Shotgun Latest Articles Feed Tuesday, January 10, 2023 11:07 AM
The original developer of graphics card overclocking utility MSI Afterburner has warned that the software is "semi abandoned" and "probably dead". The dev, Russian national Alexey 'Unwinder' Nicolaychuk, posted on the Guru3D forums (good spot by TechPowerUp) that due to economic sanctions imposed on Russia following its invasion of Ukraine, MSI haven't paid him for his work on Afterburner in nearly a year.
---
Twinfinite Tuesday, January 10, 2023 4:51 PM
Opportunity knocks!
---
Twinfinite Tuesday, January 10, 2023 4:02 PM
And you thought chlorine was dangerous.
---
Twinfinite Tuesday, January 10, 2023 3:53 PM
The Bureau of Citizen Detectives are on the case!
---
Twinfinite Tuesday, January 10, 2023 3:17 PM
Bob Odenkirk's midlife crisis, televised.
---
Twinfinite Tuesday, January 10, 2023 2:06 PM
From the headbangers to the sing-alongs, Season 1's EDs had it all.
---
Twinfinite Tuesday, January 10, 2023 1:09 PM
Can you think of anymore RPGs that would make awesome anime?
---
Twinfinite Tuesday, January 10, 2023 12:15 PM
The return of a beloved expansion pack.
---
Twinfinite Tuesday, January 10, 2023 12:09 PM
Beau is afraid, and so are we watching this trailer.
---
Twinfinite Tuesday, January 10, 2023 11:28 AM
Now that's a pro gamer move.
---
Twinfinite Tuesday, January 10, 2023 11:17 AM
These spies are more fun than your U.N.C.L.E.
---
Siliconera Tuesday, January 10, 2023 5:00 PM
Nintendo revealed new information on Seadall, a dancer appearing in the upcoming Fire Emblem Engage. Seadall is a famous individual from the Kingdom of Solm. He has a mysterious aura and glamorous charisma. He is a particularly gifted fortuneteller and is able to predict his allies' fortune.
https://twitter.com/FireEmblemJP/status/1612715455734771713
Seadall's starting class is Dancer in Fire Emblem Engage. Dancers are a unique type of class that motivate their allies with their gracious moves. The "Dance" command is exclusive to this class. This move can only be used on an adjacent allied unit that has already finished their turn, allowing them to act again.
https://twitter.com/FireEmblemJP/status/1612715959583928321
One of the videos shared by Nintendo highlights a conversation between Seadall and Amber, an Alpaca-lover, and Prince Diamant of Brodia's retainer. During their chat, Seadall predicts the presence of a handsome-but-dumb "chosen man of legend" nearby through card reading. This man coincidentally happens to have a deep connection to Alpacas.
Shogo Sakamoto voices Seadall in the Japanese dub of the game. Sakamoto is a theatre actor and musician, and has previously filled the roles of Ryoma Echizen in the fourth generation of The Prince of Tennis musical series, Ciel Phantomhive in the Black Butler musicals, and Horikawa Kunihiro in the Touken Ranbu musicals.
Fire Emblem Engage is coming out for the Nintendo Switch on January 20, 2023.
The post See the Fire Emblem Engage Dancer Seadall appeared first on Siliconera.
---
Siliconera Tuesday, January 10, 2023 4:00 PM
Publisher NIS America announced the release date of the PS5 version of Ys IX: Monstrum Nox. The US will receive the next-gen release on May 9, 2023. Europe will see this version on May 12, 2023. Finally, it will come to Australia on May 19, 2023.
The latest installment in the classic Ys series, Ys IX: Monstrum Nox sees Adol Christin in the prison city of Balduq. He becomes cursed and turned into a Monstrum, a being charged with exorcising monsters, and fights against a shadowy dimension overlapping into the real world.
In addition to the release date, NIS also added a character trailer, showing the PS5 version and its characters in action.
https://www.youtube.com/watch?v=GPg912y6VD4
The next title in the Ys series, Ys X Nordics, was announced on the Nihon Falcom website. It will continue the story of Adol in the Oberia Gulf, an archipelago of islands attacked by the immortal Griga. Unraveling the mystery of the Griga will be the game's core narrative, expected to be released in 2023.
Ys IX: Monstrum Nox was first released on PlayStation 4 on September 26, 2019 in Japan, before a worldwide release in February 2021 across multiple formats. It is available on the PlayStation 4, PC, and Nintendo Switch worldwide. The Ys IX PS5 version will be released on May 9, 2023 in the US and May 12, 2023 in Europe. The special edition is available to preorder on the NIS America store.
The post Ys IX: Monstrum Nox Launches on PS5 in May 2023 appeared first on Siliconera.
---
Siliconera Tuesday, January 10, 2023 3:00 PM
The Breakers Collection gathers a pair of 90s arcade fighters, Breakers and Breakers Revenge, into a single package that's a lot of fun to dig into. With inputs that will feel instantly familiar to fighting game fans, a cast of oddballs with very different movesets, and a neat combo breaker system, it's something you can pick up quickly yet really dig deep into to play at high levels. While it may appear to draw shamelessly from other fighters from the time it released, it comes together so well, and in ways that feel unique, that it's hard to put down.
There's something that needs to be cleared up, though. If you're unfamiliar with the games, you might be thinking you're getting two different fighting games. Outside of a few small changes in art, some balancing tweaks, and a two more playable characters, Breakers Revenge is basically the same game as Breakers. At least, it looks that way to me, who has only had a few years of fighting game experience.
Those roster additions, Bai Hu and Saizo, add a whole lot to the game (although Bai Hu is beyond overpowered) and mean you'll likely want to lean toward Breakers Revenge. Breakers is a bit brighter, visually, so I will admit it looks a bit nicer in some ways, but I'll take more characters over nice backgrounds any day. So, if you're thinking you're getting two completely different games, you're actually getting two different version of the same game with The Breakers Collection.
Not that I had any problem with that, as the game was incredibly entertaining to play for a variety of reasons. First off, I really like the character movesets. Even something like a basic button strike could do something surprising, like Alison III's overhead kick that swings up from behind him. It's a bit slow, but when you think an opponent is going to jump out of your corner pressure, you can bop them as they leap to put them right back down. There's a lot of energy and creativity behind each button press beyond just doing a punch and a harder punch. It makes pressing buttons feel like exploration, and while you have to think a bit harder to figure out how to use a character, it makes them feel pretty unique.
The inputs to special moves are mostly the same quarter circle movements plus a button that you've seen in other fighting games, making them easy to guess your way through. Again, you see some really fun stuff here. Condor Heads has so many different, wild throws that will have him flipping you in the air for several seconds. Pielle will spin around the entire screen with his sword, roses flying out of him. Maherl will expand into a giant ball and try to crush you. The characters have a ton of personality in their moves in The Breakers Collection, which adds so much enjoyment to figuring them out.
There's also a playfulness factor at work here. I enjoy fighting games that get a bit silly, and these titles definitely have some goofy elements (like most of the moves listed above). Their over-the-top and unique nature adds a bit of laughter to the game, or these surprising moments when you're getting to know it. Puffing up like a puffer fish and slamming down on your foe was an unexpected delight from trying out a quick button combination. Not that all of its moves are silly, as there are many cool-looking attacks like Sho's fiery kicks or Tia's take on Psycho Crusher. The game just hits this great mixture of ridiculous and impressive that I really liked learning how to play each character and seeing how they worked.
That bit of humor shows up in the game's character grunts and effects, too. Pielle in particular has some of the funniest shouts I've ever heard in a fighting game. His various "oohs" while he strikes with his flaming double uppercut just add an element of fun to his character that will have you laughing while playing. Alison III's shouts are almost as fun, but nothing matches those absurd Pielle cries. Again, not every character is like this, but it's those moments of odd silliness that give The Breakers Collection a lot of charm.
While playing with this roster, you're definitely going to see some Street Fighter II inspirations. Rila may look like a massive wrestler, but she plays a bit like Blanka with her claw attacks and bites. Sho feels like Ryu with an incredible boost of speed and even more effective strikes. Condor Heads feels like Zangief or T Hawk with his focus on throws. Alison III uses stretchy attacks like Dhalsim. There is a similar feel to these characters, but that silliness and creativity in their movesets makes them feel like the developers have used their inspirations to grow into something unique. Don't discount this game just because you see similarities to other fighters.
The mechanics in battle also add some nice flavor. You can build up to three meters by doing just about anything, including blocking, so you'll always be building up bars to use your special moves. Each special move costs one bar, so you can stock up a handful to do several in a row. These also persist between rounds, so even if a round goes south and you don't use them, you'll be able to do some special moves right at the start of the next round. You can cancel a basic move into a command normal or special move, letting you set up sharp combos as long as you land the hit. Some can even be cancelled on a miss, though, so again, The Breakers Collection encourages you to play around to see what you can string together.
That said, there is a great training mode you can use to play around with this stuff. Breakers Revenge has a training mode that allows you to look at hitboxes and damage data so you can see how your moves interact with other players and how hard you'll slam folks with that combo you're trying out. You can also set the opponent to a couple of different states as well. As you're learning, you can enable a move list on the side of the screen the whole time you're playing (so long as you stay in standard view, and so long as you UNCHECK the box in Settings for showing the move list, strangely enough) so you can always see what your abilities are. It's a really great touch when you're learning, and it's really impressive to see hitboxes and damage data available for a game this old.
I'm glad there's some good options in training, as there are some elements you will want to practice in The Breakers Collection. The moves are things you can likely figure out during regular matches (which is how I did it), but "Breakering" is a bit hard to learn. I am not very good at it, but Breakering basically involves finding gaps in your opponent's combos where you can hit them back or do something to get yourself out of the way. You can do just about any move during these gaps, but not all of them will be helpful and you might get smacked anyway if you choose the wrong ones. Invincible reversals, Dragon Punch-like moves that give you a bit of invulnerability, or tossing out some throws with Condor can break an opponent's offense if your opponent's inputs have any gaps in them.
I largely did this by accident as I feel like you need to have intimate knowledge of the game's systems and the fighter's moves to really take advantage of this. However, I really like this idea as it allows you to get out of trouble if someone is all over you. If there's a spacing gap, a combo that ends in a fireball at range, or an input isn't quite timed right, it gives you some wiggle room to get out. It's well beyond me even after spending a few weeks with the game, but I think it's a great way to find further depth in the game and give yourself some good tools to deal with a relentless (but imperfect) enemy.
While the online matches were not available during the review period (so I can't say how well the online works), The Breakers Collection has a good single player arcade mode. It's hard as hell, though, even on the easiest of settings (I feel like the difficult settings did almost nothing as I was still getting kicked around at the same frequency no matter what I set things to). Dealing with Sho near the end of Arcade Mode can be a real nightmare. Also, as expected, last boss Bai Hu has absurd power and attacks that will keep you from beating the game for some time.
Team Mode is a fair bit easier to deal with, though, and adds a neat idea to the game. Instead of doing two rounds with single opponents, you can play through a mode where you and your foe each have a team of three to work with. It's a lot easier to only have to beat Bai Hu once, so I found this mode to be much less stressful to work through. Also, you get to experiment with more characters, so it adds a lot more of those fun moves to each match. Since your meter carries forward between characters, you can build up a few bars for the second character to make use of when your first one falls, setting yourself up for some vicious comebacks.
Another neat touch here is how the teams are handled in The Breakers Collection. You don't get to call in assists or anything like that, but when you beat one of the three opponents, your health will persist to the next round (with a minor bit of healing). So, if you can get one of their characters close to dead, you can probably finish them with your next fighter. It made for some exciting fights with what felt like a simple change of mode. It's also less discouraging to almost kill a tough character and lose, as you'll still be in a better position at next round start.
The Breakers Collection may really only be one game with some variance, but that one game is a really good time. The small, seemingly uninspired roster has a ton of variety and creativity in its characters, rewarding your experimentation with some wild attacks to discover. Its Breaker system means you'll continue to find a lot of depth as you really get to know it, and its sense of humor (intentional or not) mixed with impressive moves mean you'll be hollering with laughter or excitement as you play. It's such a wonderful treat of a game, and a real gift to be able to play on modern consoles.
The Breakers Collection is available on January 12, 2023 on the Nintendo Switch, PlayStation 4/5, Xbox One, Xbox Series X/S, and PC.
The post Review: The Breakers Collection is a Slick, Silly, Exciting Fighter appeared first on Siliconera.
---
Siliconera Tuesday, January 10, 2023 2:30 PM
The Valkyrie Connect Hololive mini collab event now live, and there are new details about what to expect from the event. To start, everyone can earn Kiara Takanashi, Ina'nis Ninomae, La+ Darkness, and Pekora Usada for free. They can also get the Awakening materials for free during the event. If they get both, they can unlock the awakened forms of all four characters. These versions feature newly voiced lines from the four Vtubers.
First, here are the latest images showing how the Awakened versions of Kiara, Ina'nis, La+, and Pekora look in Valkyrie Connect. The outfits for each remain the same. The poses for each shift and, in some cases, look a bit more dynamic. For example, Pekora is sharing a peace sign and wielding her staff in a different way for hers. Ina'nis is now sitting down and has her tome in her hand. Kiara looks like she is about to strike with her sword. Finally, La+ is holding her polearm menacingly.
[gallery columns="2" size="full" ids="946377,946378" link="file"]
The new voice lines haven't been officially shared yet. Those appear when the awakened version reaches its max level.
Ahead of the event, Kiara and Ina'nis hosted a stream going over it. They also show direct comparisons between the before-and-after appearances of all four Hololive Valkyrie Connect units.
https://www.youtube.com/watch?v=JWsB7sHGGKo&ab_channel=TakanashiKiaraCh.hololive-EN
A second second Hololive event is also apparently on the way. There are no details about it yet.
Valkyrie Connect is available on PCs and mobile devices, and the Hololive event will be back until January 31, 2023.
The post Hololive Valkyrie Connect Characters Return, Awakened Forms Shown appeared first on Siliconera.
---
Siliconera Tuesday, January 10, 2023 2:00 PM
Some developers who worked on horror action game The Callisto Protocol say they and numerous other colleagues were left off of the game's credits. A report from GamesIndustry.biz gathers comments from former members of developer Striking Distance Studios who say up to 20 people "across a variety of departments" were removed or left off The Callisto Protocol credits. [Thanks, GamesIndustry.biz!]
Though it's not uncommon for a game's credits to leave out developers who depart a project before its completion, one person called the omissions in The Callisto Protocol credits "egregious." Some of those left out include "senior developers, team leads, and directors who made significant contributions," as well as those who worked with Glen Schofield at Sledgehammer Games prior to opening Striking Distance.
Commonly supported standards for crediting, such as those at the International Game Developers Association, encourage developers to credit anyone working for the company for a minimum of 30 days. They also say not to remove the names of those who leave before a game is launched. However, the omissions from The Callisto Protocol credits include developer team members who worked for the project at Striking Distance for over a year, with significant contributions, according to GI.biz sources. Others were treated inconsistently, grouped in an "additional" category for their departments, or simply left in a "Miscellaneous" roll at the very end.
Some sources suggested that Striking Distance was "playing favorites" by choosing to favor those who leadership liked with The Callisto Protocol credits placement, and indirectly punishing others with omission. Crediting is an important part of a developer's career-building, as sometimes a mention in the credits is the only proof a developer has that they worked on a project.
The Callisto Protocol is available on PS4, PS5, Xbox One, Xbox Series X|S, and PC. Check out Siliconera's review of the game.
The post Some Developers Omitted from The Callisto Protocol Credits appeared first on Siliconera.
---
Siliconera Tuesday, January 10, 2023 1:30 PM
HoYoVerse released Genshin Impact Character OST Album: The Stellar Moments Vol 3, a new soundtrack of songs based on characters from the game. Each of these installments consists of tracks that appeared in promotional videos ahead of characters' debut. This time around, a number of people from the Liyue, Inazuma, and Sumeru regions appear. Specifically, Genshin Impact players might recognize songs connected to characters like Yelan, Yae Miko, Itto, Cyno, and Nahida.
Here is the full track listing of all 26 songs that are part of the Genshin Impact Character OST Album: The Stellar Moments Vol 3 soundtrack.
The first two tracks, for example, are ones from Itto PVs. The eighth and ninth tracks are both for Yae Miko. Yelan's two songs are the twelfth and thirteenth ones. With "Adroit Deputy," the song's title refers to the fact that Shinobu is the second-in-command of the Arataki gang. The Sumeru songs start to come up with the seventeenth track, which is a Tighnari song. The last two songs are tied to Navida, which means the fourth Genshin Impact Character OST Album should pick up with The Wanderer/Scaramouche songs.
Here's the full OST:
https://www.youtube.com/watch?v=2SvpviExw1o&ab_channel=GenshinImpact
Genshin Impact is available for the PS4, PS5, PC, and mobile devices.
The post New Genshin Impact Character Soundtrack has Yelan and Yae Miko Songs appeared first on Siliconera.
---
Siliconera Tuesday, January 10, 2023 1:00 PM
Microsoft reminded people a trio of upcoming JRPG and action games will join its subscription service this month. Persona 3 Portable and Persona 4 Golden will be available on Xbox Game Pass on January 19, 2023, while Monster Hunter Rise will be added on January 20, 2023. These are day-one debuts, launching the moment they debut on the Xbox One and Xbox Series X. All three will offer cloud, console, and PC support when they join the service.
Persona 3 Portable is another take on the PS2 classic Persona 3. A secret club at Gekkoukan High School fights to investigate the Dark Hour, a hidden 25th hour of the day beginning at midnight, and the Tartarus tower that emerges within this period. Persona 3 Portable is the first rerelease of the PlayStation Portable exclusive since first coming out in November 2009.
Persona 4 Golden follows a band of students in the rural town of Inaba as they investigate the connection between a chilling serial killer and the mysterious Midnight Channel. An update to the PS2 original, Golden was first released on PlayStation Vita in June 2012. While Persona 4 Golden has been available on PC since June 2020, this will be the first time it is playable on an Xbox console.
Monster Hunter Rise sees hunters defending Kamura Village against the Rampage, an unknown phenomena that causes hordes of monsters to attack Kamura in a frenzied rage. First released in March 2021 as a Nintendo Switch exclusive, and on PC in January 2022, its 2023 release marks Rise's PlayStation and Xbox debut.
As another reminder, there are also a number of titles leaving the service on January 15, 2023. These are:
Danganronpa: Trigger Happy Havoc Cloud
Nobody Saves The World
Pupperazzi
The Anacrusis
We Happy Few
Windjammer 2
Persona 3 Portable is available on the PlayStation Portable, and Persona 4 Golden can be found on the PlayStation Vita and PC. Both will be available on Xbox Series X, Xbox One, PS4, and PS5 on January 19, 2023.
Monster Hunter Rise is available on Nintendo Switch and PC, and it will be available on the Xbox Series X, Xbox One, PS4, and PS5, on January 20, 2023.
The post PSA: Persona 3, Persona 4, and Monster Hunter Rise Joining Xbox Game Pass appeared first on Siliconera.
---
Siliconera Tuesday, January 10, 2023 12:30 PM
Near the end of December 2022, VShojo Vtuber Ironmouse announced she would hold a concert on her birthday in 2023. Now we know the exact date and time. People will be able to tune in at 4pm PT/7pm ET on January 11, 2023. (That's 1am CET on January 12, 2023.) There's a teaser on the official YouTube channel. In addition, a new Twitter clip teases two guest appearances for the performance.
In a twitter clip, 3D models of Ironmouse, Nyatasha Nyanners, and Bubi (Infernal Beelzebub Anarchia Cruul de Apokalypsi, the Opposite of Divine, Prince of Suffering and Torment, Master of all Sin, Conqueror of the Underworld, and King of all Demonkind) appear and dance together to promote the concert.
#saytoninconcert pic.twitter.com/CJmK5M0Njj

— ironmouseVSHOJO (@ironmouse) January 9, 2023
There's no potential tracklisting suggesting which songs Ironmouse could perform. One of her most recent appearances was on Magic Circuit's "Virtual Realities" alongside Nyanners. However, at the beginning of November 2022 she released a cover of Deco*27's song "The Vampire."
There's also a new kind of merchandise tied to the Vshojo Vtuber on the way. Ironside announced a line of PC cases inspired by people like her, Nyanners, and Nazuna. Pre-orders opened already, and those will begin shipping in March 2023.
People can see the Ironmouse concert on January 11, 2023 at 4pm PT/7pm ET.
The post VShojo Vtuber Ironmouse Concert is Tomorrow appeared first on Siliconera.
---
Siliconera Tuesday, January 10, 2023 12:00 PM
The continuation of the Myths of the Realm raid is available in FFXIV through Patch 6.3. Like previous raid content, players will need to make sure certain perquisites are met before they can throw themselves headfirst into combat. Thankfully, for those keeping current with FFXIV content, the unlock requirements aren't too steep for this next set of the Myths of the Realm. That said, as a base requirement you will have needed to clear the previous tier of raid content, which you can learn how to do so here.
However, if you're current and ready to jump into the next series of the Myths of the Realm raid content in FFXIV, you only need to follow a few simple steps.
First, you must be at least Level 90 on either Disciple of War or Magic Job Class. From there you can head to Mor Dhona and speak to Deryk, who can be found at X:23.9 Y:9.1. The only other prerequisite outside of level requirement is that you must have completed the Chronicles of a New Era quest "The Face of an Explorer." A total of three quests are available beyond the initial one, which will unlock the subsequent tiers and inform players about the mythos of Eorzea's major deities.
This is a great way to increase the item level of your character, either for your main or side Job Classes. This can come in the form of accessories, armor, and with enough time a weapon. However, keep in mind that while the raid is still fresh, players can only obtain one reward per-raid a week.
Final Fantasy XIV is available for the PS4, PS5, and PC.
The post How to Unlock FFXIV Myths of the Realm Raid in Patch 6.3 appeared first on Siliconera.
---
Siliconera Tuesday, January 10, 2023 11:30 AM
Anime goods retailer AniBOX is selling a new set of Spy x Family uniform costumes, but they're not meant for people like Anya and Damian. Rather than kids in elementary school, the AniBOX "Spy x Family Eden Academy Uniform Roomwear Set" is sized for grown ups. Even the product descriptions clearly state that the replica uniforms are "for Adult Use" in Japanese [Thanks Game Watch!].
In fact, the Spy x Family Anya and Damian uniforms sold aren't even technically meant as costumes for cosplay. As described, they're roomwear items, meant to be worn when relaxing at home or even in bed. They're loose and knitted from a soft, fluffy polyester material. Both versions even come with soft house slippers and a small knit bag for storage. Their coloring and stitching replicates the lines and patterns of the Eden Academy uniform.
The men's uniform consists of a top and a pair of pajama-style bottoms. Prominent gold stitching pattens on the legs and arms, and an Eden Academy patch on the breast completes the look. The men's Spy x Family uniforms sell for 21,780 Yen (about $165 USD), and are available in Medium and Large sizes.
[gallery columns="1" size="medium" ids="946342" orderby="rand" link="file"]
The women's Spy x Family uniforms are patterned after the Eden Academy girls' uniform worn by Anya and Becky. They take the form of a one-piece dress-style top made from the same material as the men's uniform. The uniform also has a collar with a red bow design, as well as stitch lines down the front and back. It doesn't include a bottom, though small barrettes replicate Anya's hair ornaments. The women's uniform goes for 18,480 Yen (about $140 USD).
[gallery size="medium" columns="1" ids="946344" link="file"]
The Spy x Family Uniform Roomwear sets go on sale on January 14, 2023 in Japan. The show is available to view via various streaming services, including Netflix, Crunchyroll, and BiliBili. Other Spy x Family apparel is available through Uniqlo.
The post Spy x Family Anya and Damian Uniform Costumes are for Grown Ups appeared first on Siliconera.
---
PC Invasion - FeedDDD Tuesday, January 10, 2023 6:00 PM
Roadhog from Overwatch 2 is slated to get changes in a slight rework. The infamous tank hero is well known in the community for his trademark one-shot combo. Roadhog, as we know him now, aims a hook at an enemy and drags them in, giving him a chance to shoot them in the face and kill low-HP targets in one shot. However, Roadhog's rise in dominance convinced Blizzard that his current design was unhealthy for the game, spurring a rework that would "target his one-shot potential." And recently, it appears the Roadhog rework was leaked ahead of his incoming Overwatch 2 patch. While official details of this Roadhog rework in Overwatch 2 have not yet revealed by Blizzard, there are those claiming to have seen them. This includes a user named KnockKnock on TikTok. According to this alleged leak, Roadhog's Primary Weapon now has two modes: a single shot and a burst mode. The latter will fire multiple shots quickly with less accuracy and a longer reload time. His Chain H...
---
PC Invasion - FeedDDD Tuesday, January 10, 2023 5:04 PM
Scovillain is a new Pokémon first appearing in Generation Nine. It features dual affinities that allow it to easily hold its own when facing off against many of the more popular Pokémon available near the start of the adventure. Here's our guide on Scovillain's weaknesses and best counters in Pokémon Scarlet and Violet. Note: For more information about the game, check out our Pokémon Scarlet and Violet guides and features hub. Scovillain weaknesses and best counters in Pokémon Scarlet and Violet Scovillain has affinity to both Grass and Fire, and its tortured psyche prevents it from falling victim to sleep-related status ailments. Even at lower levels, it has access to some powerful moves. At level 42, Scovillain has base stats totaling 518, which include fearsome Attack and Sp. Atk ratings. It's not especially fast and doesn't have good defense, however. To hit Scovillain where its weaknesses lie, use abilities with Flying, Poison, or Rock affinity...
---
PC Invasion - FeedDDD Tuesday, January 10, 2023 4:53 PM
The upcoming 'Bardock – Alone Against Fate' DLC storyline for Dragon Ball Z: Kakarot will see a release just three days from now on January 13. To get Dragon Ball fans hyped up for that date, Bandai Namco released one more bombastic trailer for the DLC that boasts over two minutes of cinematics and gameplay. Although this trailer certainly provides plenty of climactic moments, keep in mind that it basically spoils the entire main story. Those still unfamiliar with the story of Goku's father Bardock will probably want to avoid this trailer along with the rest of this article if they wish to keep it a surprise. Spoilers ahead This new trailer features a number of elements from the Dragon Ball Z: Kakarot DLC that Bandai Namco only briefly teased previously. For instance, we already knew that the DLC would allow players to explore Planet Vegeta, but we can now see this area in more detail thanks to this trailer. Outside of exploration, the trailer showcases a fe...
---
PC Invasion - FeedDDD Tuesday, January 10, 2023 4:00 PM
In many ways, Elden Ring represents the culmination of the action RPG formula that FromSoftware has been creating since Demon's Souls. It offers players an incredible amount of freedom in how they shape their character. That might be through their stats, weapons, and tactics. Incantations are new to Elden Ring and act as unique magic attacks with damaging effects. Unlike regular spells that require players to have higher Intelligence or Focus Points, Incantations require Faith or Arcane, as well as an equipped seal to use the move. They are particularly powerful, and this Godslayer Incantations guide shows their locations in Elden Ring. Godslayer Incantations in Elden Ring emit dark fire-based attacks. They also require players to have the Godslayer's Scared Seal equipped to use them. The Godslayer's scared seal can be found inside Stormveil Castle. Starting from the Rampart Tower, you will need to head to the great feasting hall and the courtyard beyond it. Take a left down a st...
---
PC Invasion - FeedDDD Tuesday, January 10, 2023 3:25 PM
Six former members of Playground Games, the developer behind the acclaimed Forza Horizon series, have departed from the company and established a new studio. This studio goes by the name Maverick Games, and it has Forza Horizon 5 Creative Director Mike Brown taking the reins. The former Forza developers have already begun work on a "premium open-world game" within their newly formed studio. Many of these former Playground employees have assumed new roles within Maverick Games. For example, Tom Butcher now works as Maverick Games' executive producer after serving as a lead producer under Playground. Additionally, former Playground technical director Matt Craven now has a chief technical officer role at Maverick, and former Playground technical art director Gareth Harwood currently serves as Maverick's content director. On the other hand, Fraser Strachan and Ben Penrose, who worked at Playground as an audio director and art director respectively, will keep the...
---
Player Assist | Game Guides & Walkthroughs Tuesday, January 10, 2023 3:00 PM
We have compiled a short list of the top 5 rarest items in Minecraft survival that players can discover during their adventure. 1. Banner Pattern 'Thing.' Banner patterns are items used to customize banners inside looms. In Minecraft, the Thing banner pattern is an important decoration item in your inventory. You can use a banner pattern in a loom […]
---
Player Assist | Game Guides & Walkthroughs Tuesday, January 10, 2023 2:00 PM
Pokemon Legends: Arceus is set in olden times in the Pokemon world when it was rare to find harmony between people and Pokemon. Set in Hisui, modern-day Sinnoh, you will join the Galaxy Expedition Team (Galaxy Team for short) as a member of the Survey Corps stationed in Jubilife Village. You will be tasked to […]
---
Player Assist | Game Guides & Walkthroughs Tuesday, January 10, 2023 1:00 PM
Pokemon Legends: Arceus is set in olden times in the Pokemon world when it was rare to find harmony between people and Pokemon. Set in Hisui, modern-day Sinnoh, you will join the Galaxy Expedition Team (Galaxy Team for short) as a member of the Survey Corps stationed in Jubilife Village. You will be tasked to […]
---
Player Assist | Game Guides & Walkthroughs Tuesday, January 10, 2023 12:00 PM
Team Cherry's Metroidvania action-adventure game, Hollow Knight, follows the journey of a nameless warrior called the Knight as he travels through Hallownest, a kingdom ruined by a supernatural disease. As the Knight journeys through Hallownest, he will encounter various characters that will help fully unravel the story in the game. Some of these characters are […]
---
Gaming Instincts – Next-Generation of Video Game Journalism Tuesday, January 10, 2023 5:46 PM
---
Gaming Instincts – Next-Generation of Video Game Journalism Tuesday, January 10, 2023 4:39 PM
---
Gaming Instincts – Next-Generation of Video Game Journalism Tuesday, January 10, 2023 4:06 PM
---
Gaming Instincts – Next-Generation of Video Game Journalism Tuesday, January 10, 2023 3:36 PM
---
Gaming on PC Tuesday, January 10, 2023 3:50 PM
Kalypso Media and Realmforge Studios announced this week that closed Beta applications for Dungeons 4 are now live. Read more after the jump.