---
Kotaku Wednesday, April 20, 2022 3:30 PM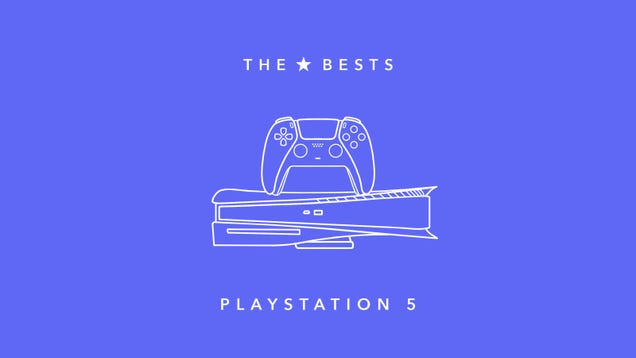 Congratulations! You weathered the queues and were able to nab a PlayStation 5. You've somehow finagled the thing into your TV stand and turned it on without issue. So, what comes next? Of all the options at your fingertips, which games deserve your time and energy?

---
Kotaku Wednesday, April 20, 2022 2:30 PM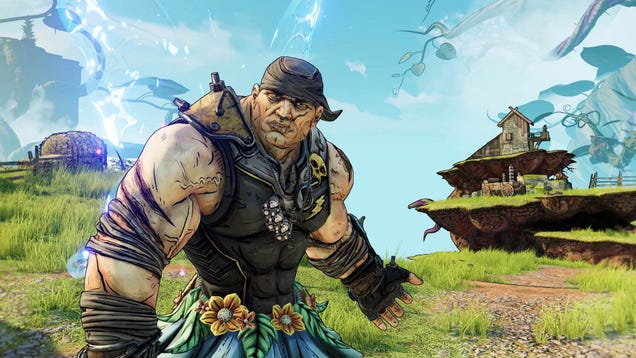 Longtime Borderlands players will notice something…different about Tiny Tina's Wonderlands: It's comparatively tamer than its predecessors. That's by intent, as it's the first game in the series to feature a "T" rating, something its creative director called a "pillar" of its design in a recent interview, meant to…
---
Kotaku Wednesday, April 20, 2022 2:15 PM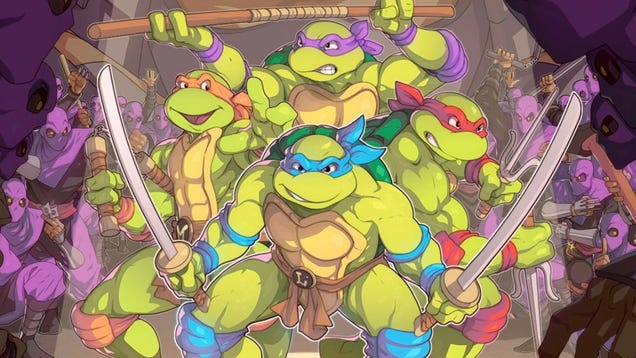 Today, we got a better look at TMNT: Shredder's Revenge, an upcoming four-player side-scrolling beat-'em-up being developed by Streets of Rage 4 publisher Dotemu. This new retro-looking action game is heavily inspired by Konami's popular TMNT arcade classics and the original 1987 animated show. It was even revealed…
---
Kotaku Wednesday, April 20, 2022 1:15 PM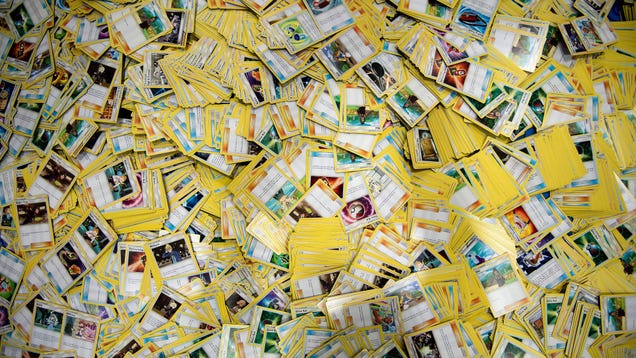 The Pokémon Company has announced that it will be acquiring The Millenium Print Group, the manufacturer that has been printing the Pokémon trading card game since 2015. According to a press release put out by TPC, Millenium will remain autonomous, while benefiting from TPC's investments and expertise to expand its…
---
Kotaku Wednesday, April 20, 2022 1:00 PM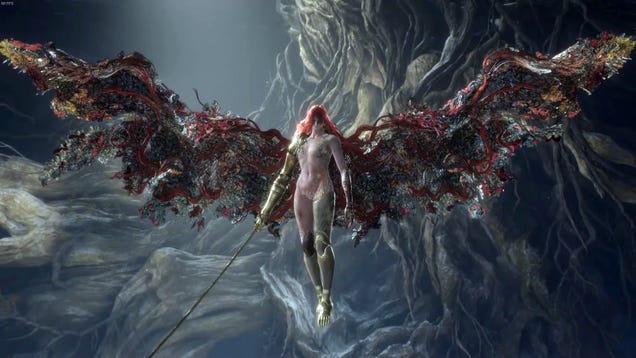 Elden Ring's already a punishing game filled with tough bosses that'll break your spirits, but patch 1.04, which changed the game balance in late April, makes one of the hardest enemies even harder. Players are reporting the late-game boss Malenia, Blade of Miquella is totally busted now. There seems to be a bug in…
---
Kotaku Wednesday, April 20, 2022 12:40 PM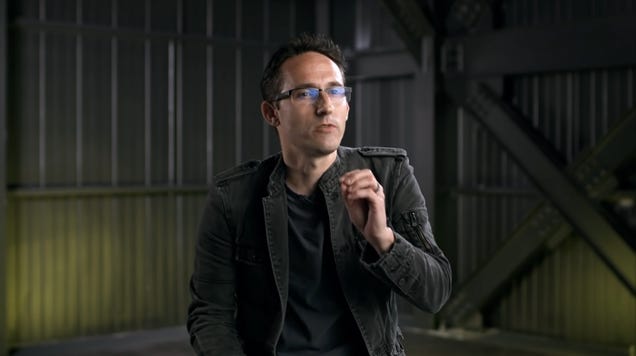 Microsoft's head of Xbox research and design, Chris Novak, will leave the company after nearly two decades, he announced yesterday. The veteran console architect was a leading creative force in a division that oversaw the creation of everything from achievements to Game Pass, a service that upended the way many people…
---
Kotaku Wednesday, April 20, 2022 11:25 AM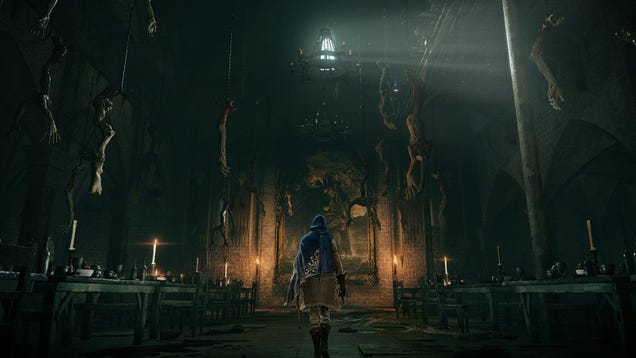 In the wake of Elden Ring's latest game-upending patch, players are combing through the Lands Between to see what may have been quietly added—or lost. Among the wreckage: YouTuber Zullie the Witch found that the game's infamous gazillion-HP illusory walls are no more, a change that wasn't indicated by the developer in…
---
Kotaku Wednesday, April 20, 2022 10:10 AM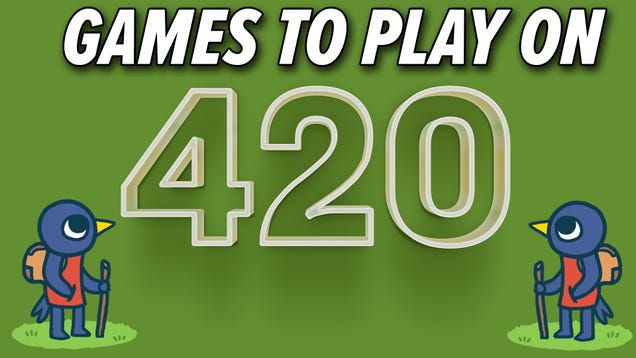 ---
PCGamesN Wednesday, April 20, 2022 3:15 PM
Designing your character and tricking out your cars are beloved features of the Saints Row series of madcap open-world games, and this year's Saints Row reboot is going to continue in that vein. In fact, developer Volition has revealed that the new Saints Row game has more options for customisation than ever before, giving you a powerful character editor, a huge range of vehicle parts, and a redecorating suite for your crew's headquarters.
In a new video, Volition shows off slices of each customisation system in Saints Row. First up is the character creator. While past games have provided plenty of options for shaping your boss, the number of selections, sliders, and accoutrements on offer in the new Saints is an impressive leap forward.
Body size and shape, facial features, tattoos and piercings are just the start - Saints Row also allows players to customise their character's skin tone, selecting from a wide range of natural tones or, if you want a more sci-fi look, a selection of intense shaders. You can run around Santo Ileso covered in chrome or sporting a wood grain look, if you want. You can even pick out your character's socks and underwear (or lack thereof).
Saints Row release date
,
Best action-adventure games
,
Upcoming PC games
---
PCGamesN Wednesday, April 20, 2022 2:30 PM
A Nobody: The Turnaround release date has been set for autumn 2022 after the grim life simulator's megahit Steam Next Fest demo. Publisher Thermite Games had previously set a vague '2022' release window for Nobody, and while 'autumn' isn't much more specific, it does at least narrow that window a fair bit.
Nobody: The Turnaround is a life simulation and survival game where you play as a working class joe trying to make ends meet while dealing with threats from the underworld. You've got to build stats to take on better jobs, and manage needs like food and water to stay healthy as you go. Think Shenmue, then add some RPG game mechanics and a dash of survival game flavour and you've got a pretty good idea of what to expect.
While there aren't any details on Early Access in today's press release, the devs at U.Ground Game Studio have previously said that's the route they intend to take. A story mode will serve as a sort of tutorial for the full sandbox mode, so there's plenty of room for new features to continue getting added to the game.
---
PCGamesN Wednesday, April 20, 2022 1:33 PM
Announced today at the Meta Quest gaming showcase, beloved minigame 'The Mercenaries' is finally playable in the Quest 2 port of Resident Evil 4. Better yet, not only is the wave-based mode available free of charge to existing owners of the game as of today, but it comes with a host of brand new challenges and features too.
Armature Studio has rebuilt The Mercenaries for the Quest 2, with what appears to be the same care and attention it gave its VR port of the base game. The developer has also improved on the base experience by introducing things like online leaderboards, allowing you to compare your scores with other players around the world.
20 new challenges include the likes of 'Wild West', which sees you face off swarms of Ganados while dual wielding two appropriately themed six shooters. However, if you're after something with a bit more of a scare factor then 'The Cover of Night' should pique your interest, complete with appearances from the game's terrifying Regenerador enemies.
Best horror games on PC
---
PCGamesN Wednesday, April 20, 2022 1:03 PM
The Sonic Origins developer is possibly the best choice Sega could have made in picking a studio to remaster some of the best platform games on PC, as it was worked on by Headcannon - otherwise known as the Sonic Mania team.
Earlier today, Sega announced that the long-in-development Sonic Origins - the remastered collection of the Mega Drive/Genesis Sonic the Hedgehog games - is down for a release this summer, but there was some question about quality. Some ports of these games in the past have been downright disastrous, although the likes of Christian Whitehead and Headcannon were praised for giving Sonic some decent re-releases.
After developing Sonic Mania, the teams seemingly backed away from the franchise, with some of them working on a new 3D platformer. However, the team at Headcannon has confirmed it's working on Sonic Origins. The developer remade Sonic 3 & Knuckles, specifically, and assisted in the production of the other games in the collection - Sonic 1, Sonic 2, and Sonic CD.
---
PCGamesN Wednesday, April 20, 2022 12:52 PM
Euro Truck Simulator 2 1.44 is now in open beta, and the launch has revealed a pretty notable new feature: mod refunds. As of 1.44, you'll be able to get refunded for mod parts you no longer want. This is part of an expansion of the game's mod support features that has been ongoing ever since modifications were introduced to convoy multiplayer.
If you've downloaded a mod and used it on your truck, and then uninstalled that mod, the game will now offer you a refund of however much in-game cash you originally spent on it. The game will automatically recognise data from the mod, even after it's uninstalled, to replace the part with an appropriate default option and refund the correct amount of currency.
The full blog post also details new features like the accurate mileage system, which means that signs in ETS2 will now show the appropriate in-game distances between locations. There's a rework to company logos, as well as new indicators for licensed and aftermarket parts in the UI. Plus there are the bigger previously announced features, like the Austria rework and unmarked roads change-up.
Euro Truck Simulator 2 system requirements
,
Best VR games
,
How to set up your Oculus Rift
---
PCGamesN Wednesday, April 20, 2022 12:47 PM
The Nvidia RTX 4060 may be destined for the featherweight GPU ring, but it'll likely be one of the best graphics cards for budget gaming PC builds. While the card will eventually replace the current-gen GeForce RTX 3060, it could surpass the abilities of its high-end ancestors, even if it's not at the top of the RTX 4000 food chain.
The RTX 4060 probably won't be as coveted as the RTX 4090 or RTX 4080, but ongoing component shortages may affect stock levels on release. The company has reportedly invested $10 billion securing RTX 4000 series components, which will hopefully help normalise next-gen availability and pricing. TSMC is also set to replace Samsung as the company's sole chip fabricator, something that should smooth out manufacturing kinks.
It's worth noting that the RTX 4000 series is still shrouded in mystery, and it might even arrive with an RTX 5000 label. Nevertheless, we've gathered together everything we know about the RTX 4060 price, release date, specs, and benchmarks.
RTX 4000 - everything we know
,
GeForce Now RTX 3080 review
,
Best graphics card
---
PCGamesN Wednesday, April 20, 2022 12:40 PM
Excited to learn more about Call of Duty Warzone Season 3? If you thought the Attack on Titan crossover was strange, you haven't seen anything yet. West Coast hip hop legend, Snoop Dogg, and the unstoppable Godzilla, are making their way into the battle royale game in Season 3. We don't know how Godzilla is going to interact with Caldera - if the movies are anything to go by, don't expect the King of the Monsters to be friendly.
Call of Duty Warzone and Vanguard Season 3 is bringing new content to multiplayer, Zombies, and Warzone. The Zombies mode in Vanguard is receiving its biggest update yet with the return of round-based Zombies. The zombies community has been clamouring for this mode to return and it looks like their prayers have finally been answered. Activision has also revealed that Shi No Numa, the Zombies map from World At War, is making its return in Vanguard, complete with quests, remastered Easter Eggs, and much more.
Season 2 Reloaded flipped the battle royale mode on its head by reintroducing every weapon to Caldera, giving players access to over 100 of the best Warzone guns across three Call of Duty games: Modern Warfare, Black Ops Cold War, and Vanguard. Here's everything you need to know about Call of Duty Vanguard and Warzone Season 3.
---
PCGamesN Wednesday, April 20, 2022 1:01 PM
A new update for the venerable FPS game Quake has added some welcome new accessibility features to the user interface, 26 years after the original version launched for MS-DOS. When you fire up the Steam version of Quake after applying today's patch, you'll notice that the main menu is displayed in a bright white, sans serif font - and there are other new options available as well.
The latest Quake patch adds additional accessibility options to Quake's main menu. When you first run the game after applying the patch, that will be the first screen that pops up, giving you the chance to select which of the new features you want enabled. You'll find new options for high contrast menus, the alternate menu typeface, and text-to-speech and speech-to-text options for chat.
For players with auditory or visual processing difficulties, these options could make playing the granddaddy of deathmatch significantly easier. In-game messages can be prominently displayed in crisp white lettering over black background blocks, making it much easier to see text like "you got 5 shells" or "you found a secret area."
Best FPS games
,
Best old games
,
Best multiplayer games
---
PCGamesN Wednesday, April 20, 2022 12:33 PM
Want to know how Halo Infinite ranks work? In addition to the many unranked game types on offer, the free-to-play FPS game has a ranked mode where players can compete against each other in tense matches. The outcome of the match determines how many points players gain or lose towards the next rank.
But how do you rise through the Halo Infinite ranks? Theoretically, it's straightforward: play well in every ranked arena match. However, that's not easy to put into practice. The ranked arena playlist has several game types on rotation: Slayer, Capture the Flag, Oddball, and Strongholds. You must complete ten matches in ranked arena mode to earn a starting rank in one of the many ranked leaderboards.
To increase your rank, you need to perform well in matches by killing enemy Spartans, assisting allies in killing enemies, or completing objectives in any non-Slayer match types. As long as you aren't constantly dying and you play well, you should make progress towards the next rank after every match. However, a poor performance will take away some progress towards the next rank, and you don't want that to happen.
Halo Infinite release date
,
Halo Infinite system requirements
,
Halo Infinite ranks
---
PCGamesN Wednesday, April 20, 2022 11:51 AM
It's been a long road for fans but the Digimon Survive release date is now confirmed by Bandai Namco. The Digimon turn-based strategy game is due for a worldwide release this summer, the publisher reveals – and yes, it's for PC, too.
If you weren't aware, Digimon Survive is a visual novel with strategy game combat sections, done in the style of the Toei Animation Digimon cartoon series, It was announced all the way back in 2018 and went through multiple delays - and seemingly, multiple developers too - but earlier this year Digimon games producer Kazumasa Habu confirmed the game was "back on track".
Evidently so, as the producer released a video today - which you can see below - apologising for the lack of updates, before finally confirming the game's release date for PC and consoles. Digimon Survive is out earlier than expected, in fact, as the release is in just a few months. "We are almost there!" Kazumasa Habu says.
---
PCGamesN Wednesday, April 20, 2022 11:31 AM
Minecraft will never leave you without a place to sleep and rest. One of the first things that players do is build themselves a little hut or hole in the ground to rest in, so it's an integral part of the experience. Final Fantasy XIV, on the other hand, seems to run into some version of a housing crisis every few months. The latest one, for example, has been caused by a bug in the lottery system.
Well, one player has decided to build themselves an in-game version of the Empyreum for fun, and maybe that's the best way to solve the housing issue? We're not sure how long the whole thing took, but the player, who goes by FF14_Wedding on Twitter, built their own take of the area. It's an impressive accomplishment even if you're using the tools available on PC, but they've gone ahead and done it on PS4.
According to their tweets, they did this by taking photos of the area and then just meticulously recreating it by sight. While we're quite fond of PC builds around these parts, there's something inspiring about a player doing this with the base tools in the game, and it looks amazing in the video they put up. The city looks especially good at night, with the stars being an excellent fantasy backdrop for the area.
Minecraft console commands
,
Minecraft skins
,
Minecraft mods
---
PCGamesN Wednesday, April 20, 2022 11:17 AM
Crossfire: Legion, the streamlined, action-heavy RTS game based on the hit Korean free-to-play shooter, will hit Early Access on Steam May 24. The Early Access launch date had originally been planned for April, but developer Blackbird Interactive says it decided to push the launch back in order to incorporate more of the feedback it's gathered during Crossfire: Legion's betas.
"Delayed, but don't be dismayed, there are good reasons for this," the developer says in a new Steam post. "This is a tough call, but we have had such a wealth of feedback from players during our technical test and demo that we can now more comfortably implement these changes. This ranges from squashing bugs to optimising graphical performance."
Another free test period had been planned for April 21, but Blackbird has cancelled that in light of the delayed Early Access launch. "Our current priority is getting the game ready for Early Access," the developer says. "Once that's released we can assess the possibility of a platform for free tests afterwards."
The best RTS games on PC
,
The best strategy games on PC
,
The best FPS games on PC
---
PCGamesN Wednesday, April 20, 2022 11:05 AM
There's a Fallout 4 mod that basically turns Bethesda's open-world game into the ultimate Doctor Who experience, and it's just been remastered and re-released - or, should we say, "regenerated".
The 'Fallout Who' mod adds a fully functioning TARDIS - along with a massive interior section that proves it's bigger on the inside - and a mystery to solve, as players have to travel to Sanctuary and find the broken pocket watch hidden in the cellar - which fans of the show will recognise from the David Tennant story 'Human Nature'.
We won't spoil the story, but following the questline will presumably lead to the players encountering the TARDIS and being able to explore it - and travel in it. Given the state of most Doctor Who games, just being based on Fallout 4 means that this mod instantly becomes the ultimate Doctor Who RPG game. There's even a sonic screwdriver that players can craft as a weapon, of sorts, and you can choose a variety of different styles.
Fallout 4 console commands
,
Fallout 4 mods
,
Buy Fallout 4
---
PCGamesN Wednesday, April 20, 2022 11:09 AM
NZXT has today announced the latest addition in its CRFT series, a limited edition version of its H510i PC case in collaboration with superhero anime My Hero Academia. Dubbed the H510i All Might, the company's compact mid-tower case has received a makeover in the style of the series ultimate #1 hero.
The red, white, and blue colour scheme that adorns the NZXT H510i All Might should be instantly recognisable for fans of the series, evoking images of All Might's suit. If that wasn't obvious enough, you'll find official artwork of the superhero on one of the side panels, which may provide some comfort in knowing that he's always got your gaming PC's back.
A 'Plus Ultra' puck also comes with the NZXT H510i All Might, which not only adds to the My Hero Academia theme but also gives you a place to keep your gaming headset nice and snug. There are some other niceties too, such as a pre-installed RGB LED strip, built-in GPU mounting bracket, and fan controller.
---
PCGamesN Wednesday, April 20, 2022 10:06 AM
Riot Games has revealed that Valorant patch 4.08 has some pretty significant changes for fan-favourite agent Jett. While the team wants to retain her ability to hit big plays, the devs concede that tweaks to her dash are needed.
In a new blog post, agent designer Alexander Mistakidis explains that the team wants to bring Jett more in line with other characters without removing her potential for highlight moments. To accomplish that, the team is making changes to her Tailwind ability. Following a short delay when pressing the ability key, Jett will be empowered to immediately dash on the next button press during a 12-second window. Jett will also lose her Tailwind charge if the window expires or if she dashes, though you can regain it with two kills.
"With this update, we want to bring Jett back into that core loop by asking her to call her shots and then engage with a window of dash power to make those trademark explosive plays," Mistakidis says. "This should create clear signals for other players to consider and understand that Jett made a deliberate call. Jett's new dash will require an adjustment for players, but we feel this is the best solution to balance maintaining Jett's identity while increasing game health."
Valorant - all you need to know
,
Valorant system requirements
---
PCGamesN Wednesday, April 20, 2022 9:46 AM
AMD FreeSync is a hardware solution to the horrors of screen tearing, and the tech comes baked into some of the best gaming monitors. Software solutions like Vsync can help prevent games from becoming a jittery mess, but FreeSync compatible screens can smooth out stuttering and boost fps without a hitch. Sure, if you're rocking one of the green team's best graphics cards, you'll probably be more likely to jump onto the Nvidia G-Sync bandwagon. However, both companies are starting to cooperate in terms of compatibility, making it easier than ever to mix and match.
It used to be the case where buying an AMD FreeSync or Nvidia G-Sync monitor locked you into a specific ecosystem, making it incredibly difficult to switch between the two GPU vendors without giving up the benefits - but not anymore! Fortunately, Nvidia is slowly but surely opening up its G-Sync technology, meaning you can pair a FreeSync monitor with an Nvidia graphics card and vice versa.
GPU politics and compatibility aside, you might still be asking the question "what is FreeSync?" Well, fear not, as we're about to walk you through the ins and outs of screen tearing, G-Sync compatibility, and a breakdown of AMD's FreeSync Premium and Premium Pro tiers.
Best SSD for gaming
,
How to build a gaming PC
,
Best gaming CPU
---
PCGamesN Wednesday, April 20, 2022 1:01 PM
April 20, 2022: SEGA confirms that the Sonic Origins release date is indeed June.
The Sonic Origins release date leaked earlier, along with a load of details and artwork about the much-delayed remasters of some of the best platform games ever made. The leak stated that the Sonic remastered collection is coming this summer - and SEGA now confirms the news is correct.
Back in May last year, the Sonic the Hedgehog anniversary event revealed the new mainline Sonic game - which was later confirmed as Sonic Frontiers, the series' first open-world game - but also announced a remastered re-release of the classic MegaDrive/Genesis Sonic games with "new content and features". That's Sonic 1, Sonic 2, Sonic 3 & Knuckles, and Sonic CD.
After that, things went very silent on Sonic Origins, but this week several new leaks confirmed multiple details about the remaster - including the release date. Just a few hours later, SEGA has now re-revealed the Sonic collection, which will indeed land on PC this summer.
---
PCGamesN Wednesday, April 20, 2022 8:22 AM
There are few solid state drives that compare to the WD Black SN850, and it currently holds the title of best SSD for gaming among our personal picks. However, class-leading performance doesn't always have to break the bank as you can bag this speedy bit of storage with a $110 discount right now over on Amazon.
While the WD Black SN850 1TB would normally cost $279.99, the $110 discount knocks down the price to just $169.99, netting you a 39% saving. Folks in the UK can save on a new SSD too with an even bigger 44% deduction that makes the solid state drive a more afforadable £144.98, down from £257.99.
So, what makes the WD Black SN850 a cut above the rest its brethren? Well, for starters it offers unparalleled read/write speeds of up to 7,000/5,300MB/s which translates into fast load times and lightning-fast responsiveness. These specs will become all the more important in the near-future too, as more PC games implment Microsoft's DirectStorage API.
Best SSD for gaming
,
How to build a gaming PC
,
Best gaming CPU
---
PCGamesN Wednesday, April 20, 2022 8:27 AM
If you search Amazon for 'gaming chair' right now, you'll find over a thousand results. What a daunting prospect for those of an indecisive nature. How can you even begin to narrow down such a huge selection? If you're in the market for a sweet new seat, but don't know where to begin, help is at hand: we've gathered a selection of the best gaming chairs on Amazon to keep you comfortable during even the longest sessions.
Of course, everyone needs different things from their chair. For some, it's just a matter of what's the most affordable, while others might want a fancy sound system. Some of you still will be more interested in making sure that it looks good alongside their RGB lighting set-up.
But no matter which chair you go for, with Amazon Prime, you could have your brand-new gaming throne as soon as tomorrow. Don't have an account yet? No worries - you can sign up for your free 30-day Amazon Prime trial by clicking here.
Best SSD for gaming
,
How to build a gaming PC
,
Best gaming CPU
---
PCGamesN Wednesday, April 20, 2022 12:24 PM
What are the best zombie games on PC in 2022? You can hardly take a step on Steam without zombie games clutching at your ankle, so it's a valid question. Don't dismiss the entire genre just because there's a load of brainless clones, though - below we have collected some of the best zombie games to shuffle their way onto PC.
Zombie games range from simulation-style management games, to co-op games that are more Lovecraftian period pieces, and if you like, you can even take a shambling detour through tower defense games and post-apocalypse parkour. Popular culture's fascination with the undead has given us a lot of gifts - and a lot of memes - so it's important you get your bearings and learn what's what.
This list of zombie games has everything an undead enthusiast could ask for. We have the harrowing moral quandaries posed by The Walking Dead, the high-octane FPS action of Call of Duty, and the traumatising horror of Resident Evil. Whatever state of decay your taste is in, these are the best zombie games on PC and no, we will not be taking any questions at this time.
State of Decay 2 review
,
State of Decay 2 PC performance
,
State of Decay 2 guide
---
Rock Paper Shotgun Latest Articles Feed Wednesday, April 20, 2022 11:45 AM
I am tremendously sorry to report that last time (which I imagine was only a week or two ago), you decided that unit designers are better than handcrafted art styles. This one hurts, I must say. But this is a collaborative process, and if we're to find the single best thing I will need to watch many of my loves be fed into an industrial shredder. Pick yourself up, Alice, dust yourself off, and continue the search. So. This time, it's a question of things you want to screenshot versus a way of taking screenshots. Reader dear, what's better: parody in-game brands, or photo modes?
---
Rock Paper Shotgun Latest Articles Feed Wednesday, April 20, 2022 11:40 AM
I've enjoyed building a house of card in Stacklands, and farms of cards, and lumberyards of cards, and... it's a new manage-o-strategy game where every building, resource, and unit is a card on a table. It's a cute conceit and fun, especially because it treats the virtual tabletop as a physical space. Your own farm animal cards will unhelpfully jostle your setup as they roam, for example, and invading monster cards will chase your villager cards across the tabletop. It's all very pleasant, a little adventure to figure out how it all works then reach the end.
---
Rock Paper Shotgun Latest Articles Feed Wednesday, April 20, 2022 11:31 AM
Paradox are dragging the Iberian peninsula into Crusader Kings 3's grand strategy medieval world of backstabbing and throne-shagging on May 31st with the Fates Of Iberia 'flavor pack' DLC.
---
Rock Paper Shotgun Latest Articles Feed Wednesday, April 20, 2022 10:42 AM
This weekend I managed to watch, after recommendations from every corner of the internet, Our Flag Means Death, a TV show that is perhaps the most literal expression of the 'be gay, do crime' meme yet committed to celluloid. This got me thinking about pirate games again, as I do every 12-18 months or so. Everyone likes the pirate concept, and there is, I think, a collective urge to make piratey games. There are a bunch of them, after all. But there hasn't yet been one that I think provides exactly what I want from a pirate game.
---
Rock Paper Shotgun Latest Articles Feed Wednesday, April 20, 2022 9:44 AM
2K and Gearbox Software have announced the first of four DLC additions to their obligatorily zany shooter Tiny Tina's Wonderlands, Coiled Captors, and it's out on April 21st. That's just two days before Shakespeare's birthday – surely a sign of a quality narrative?
---
Twinfinite Wednesday, April 20, 2022 3:27 PM
Today at the Meta Quest Gaming showcase, Sony Pictures Virtual Reality and award-winning developer nDreams would be teaming up to create a Ghostbuster VR game Meta Quest 2. The game will be a four-player cooperative – though it can be played alone – and will let everyone live out their dream of tracking, blasting, and […]
---
Twinfinite Wednesday, April 20, 2022 3:21 PM
The full title is actually The Walking Dead Saints & Sinners – Chapter 2: Retribution and is a return to the same overrun New Orleans, Louisiana from the first Saints & Sinners. It was first announced back in January but more details were shared today as part of the Meta Gaming Showcase which was dedicated […]
---
Twinfinite Wednesday, April 20, 2022 3:15 PM
When the Saints Row reboot news was announced back in September 2021, many were concerned that the series was abandoning its cartoony, over-the-top antics. From that brief first trailer, it seemed like the franchise was course-correcting back to the vibe of the first game in the series, favoring a more serious, traditional Grand Theft Auto gang […]
---
Twinfinite Wednesday, April 20, 2022 3:15 PM
Today, Volition revealed a brand new customization trailer for their upcoming Saints Row reboot. The video shows off everything fans can expect in terms of customizing things in the game, including numerous options for altering cars, guns, and character appearance. You can check out the full Saints Row customization trailer in full right down below. […]
---
Twinfinite Wednesday, April 20, 2022 2:26 PM
20. Pokemon For many, Pokemon was the gateway into anime. As a 90s kid, nothing beat waking up and hearing "Gotta Catch Em' All" to start the day. Like the games, and thanks in large part to them, the Pokemon anime caught on like wildfire when it debuted back in 1997, following the adventures of […]
---
Twinfinite Wednesday, April 20, 2022 1:18 PM
Today Paradox Interactive announced that the Shadowrun trilogy is coming to console, simply titled... Shadowrun Trilogy.
---
Twinfinite Wednesday, April 20, 2022 1:15 PM
Moss: Book II was announced as a bit of a surprise this year, and quickly made its way to the PSVR soon after that. The game was generally pretty well-received, and served as a nice continuation to Quill's story. For VR fans who don't have a PSVR, however, Polyarc announced during the Meta Quest Gaming […]
---
Twinfinite Wednesday, April 20, 2022 11:24 AM
It looks like these might start being a nearly weekly thing. Just a little over a week ago, Fortnite players were tasked with going through the Zero Build Trials that required they play specifically in the battle royale's new Zero Build playlists. Unlike usual Fortnite challenges, these must be started from your browser and that […]
---
Twinfinite Wednesday, April 20, 2022 11:19 AM
long time has passed since the announcement of Digimon Survive, but after a series of delays the game is finally almost ready to release.
---
Twinfinite Wednesday, April 20, 2022 10:35 AM
Sony Santa Monica has been rather quiet about the upcoming God of War game God of War Ragnarok, but today they posted a new video message.
---
Twinfinite Wednesday, April 20, 2022 9:59 AM
Twinfinite reviews West Virginia International Yeager Airport (KCRW) for Microsoft Flight Simulator by Orbx.
---
Twinfinite Wednesday, April 20, 2022 9:58 AM
Earlier today in a press release and trailer, Sega announced a handful of new details about the upcoming Sonic the Hedgehog remaster collection titled, Sonic Origins. The pre-order bonuses, different versions, and release date just scratch the surface of what was revealed today. What Games Does Sonic Origins Include? Sonic Origins will include four different […]
---
Twinfinite Wednesday, April 20, 2022 9:51 AM
The long-expected nerf to Jett is finally here as Riot Games has unveiled Patch 4.08, which will introduces big changes to her overpowered dash ability, Tailwind, when it launches next week alongside Act III of Episode 4. Moving forward, Jett's dash will operate via a double button press system; the first opens a 12-second window, […]
---
Siliconera Wednesday, April 20, 2022 3:00 PM
As you can expect from its name, Coromon is TRAGsoft's take on the Pokemon formula. You're heading out into a world to catalog its creatures and pit them against each other. (Perhaps in mortal combat, if you choose settings that establish a Nuzlocke-like run!) Like many games that take on this challenge, it tries to establish itself and be unique. While it does succeed at it sometimes, it also means that it takes a little too much time to get things done.
Coromon begins with quite a change. You aren't a child! You're a young adult starting a new job with the Lux Solis organization. You'll be a researcher. Which means essentially going around the world like a Pokemon trainer would, collecting Coromon to help further the company's research. In particular, you're also part of a Titan Taskforce. Your goal is to visit the locations where six Titan-class Pokemon live and learn about their abilities. This means traveling the world, exploring, and fighting both wild and tamed creatures.
Coromon battles aren't all that different from ones you face in Pokemon. Each monster is tied to one type. Its damage-dealing moves are as well. You can carry six with you. Each possesses up to four abilities in its moveset. Battles are turn-based. You can catch weakened wild creatures with Spinners. There are also certain Spinners with special properties. For example, some are more effective against certain types! There are also "shinies" of sorts, except here they are called Potent and Perfect. Not only are the colors different, but Potent and Perfect ones have better stats.
One difference is that moves require SP, rather than PP, to use. Each one requires a certain amount. However, this can be a bit frustrating. In practice, this can mean needing to rest during a battle due to running out of SP. This is due to SP carrying over between battles. But even in a single fight, you can find your character needing to rest if you're facing multiple wild creatures or fighting a fellow researcher. As resting only restores half of your character's gauge and leaves them prone for a turn, it can feel like it needlessly imposes added difficulty or artificially extends the length of some battles. Considering wild encounters happen very frequently, it can wear you down.
As can the length of Coromon battles due to features it doesn't have that Pokemon does. To start, you might face more than one opponent! If that happens, the two opponents fight against your one character. You also can't turn off attack animations. It artificially inflates the amount of time it takes to get things done. Which, considering the number of trainers in areas and grassy areas, means you'll be doing a lot of fighting. That's a mixed blessing, though! The form of experience share here, from what I've seen, is a Lazy Orb one character can equip. Since you'll want to be at least three levels higher than opponents, you need that extra EXP.
When you aren't fighting, you'll also be solving puzzles. Which isn't technically a bad thing. Some are novel. But there are a lot of situations in which you can't just go from point A to point B, because you'll need to solve a puzzle, play the Coromon equivalent of Flappy Bird or maybe take part in a fetch quest. Though fortunately, Flappy Swurmy ended up being removed as a campaign requirement as of the 1.0.18 patch, which means someone doesn't need to be good enough to get a score of 50 keep making progress. (Hey, that's me!) It's just a lot, and it would be nice to dial that back a bit for the sake of respecting the player's time.
There are also situations in which Coromon doesn't do what Pokemon does. For example, there are fewer creatures out there to collect. The original Pokemon offered 151. Excluding Titans, there are about 114 to see. Since pretty much every one I've seen had at least one evolution, it means there is a little less variety than you might expect. This isn't to say it is disappointing! The character designs are great. But it does mean a lack of diversity. Especially since some Coromon are generally better than others. For example, the normal-type Silquill and its two evolutions won't be as generally effective as the other normal-type Patterbit and its two evolutions. Since there also isn't breeding or a lot of options, it can come down to identifying which one of each type you consider "best" and sticking with it and its evolutions for the whole game. (Patterbit. Patterbit and its evolutions count as the best.)
The fact that each Coromon only belongs to a single type is another element that can affect gameplay. Normal types become a solid choice, because they are only weak to poison attacks and resist ghost-type attacks. Electric and Ghost types are great too. Electric types resist electric and water attacks, but are weak to cut and sand attacks. Ghost types resist cut and normal attacks, but take more damage from ghost and magic type attacks. An ice type takes less damage from air, ice, poison, and water attacks and is only susceptible to fire and heavy attacks. Meanwhile, a water type has three weaknesses (electric, foul, and ice) and fire types don't have any weather condition that amplifies their abilities. I ended up relying on my Bittybolt, Buzzlet, Cubzero, Lunarpup, Patterbit, and Serpike and their evolutions pretty much the entire time.
I know a lot of this has been nitpicking Coromon a bit and pointing out some issues, but it has some good ideas and things Pokemon should adopt too! Like Pokemon Legends: Arceus, you can adjust your characters' movesets when they learn new attacks. That's very helpful! Fast traveling is available once you reach the second fast-travel point and complete the quest to activate it. Which is also handy. It means you don't need to worry about HMs. In general, that isn't an issue. Your gauntlet will get abilities that let you perform actions and solve puzzles. And sometimes an item you can wear will offer a bonus, like a Worker Helmet with a lamp on it to brighten up the Thunderous Cave. Each creature's potential grows as you fight, which means when it "levels up" via fighting, you can assign three points to stats in any way you like. Not to mention the "shiny" status is typed to the Potential Value and can determine a monster's strength. Other niceties include an easy to access and read quest log, a milestone system that rewards you with items for doing things you'd normally do like battle or catch, and customizable difficulty.
Coromon is a game with a lot of promise that builds on the Pokemon formula. Is it perfect? Not quite yet. I'd say the balance is slightly off in many ways. But it is still a lot of fun. It also feels like a solid first step. I'd love to see a sequel that incorporates new types, dual types, and adds more creatures.
Coromon is available for PCs. It will also come to the Nintendo Switch and mobile devices.
The post Review: Coromon is a Sometimes Tedious Pokemon-like appeared first on Siliconera.
---
Siliconera Wednesday, April 20, 2022 2:00 PM
Another Hololive figure is on the way, as Nekomata Okayu Nendoroid pre-orders are about to open on April 21, 2022 in Japan. To help people get an idea of what to expect, Good Smile Company's Kahotan offered a first look at the character. The blog shared peeks at both the character's face plates and accessories. It also showed what her custom stand will look like. Previously, only concept art of her Nendoroid and the one for Inugami Korone appeared.
The first look screenshots showed what to expect.The Nekomata Okayu Nendoroid is wearing the Vtuber's most familiar outfit. She will come with three face plates. One has her smiling with her mouth open. Another makes it look like she's smirking. In the third, she's crying.
本日のブログを更新いたしました!
↓↓↓
【もぐもぐ~おかゆ~!】
「ねんどろいど #猫又おかゆ」
4月21日(木)ご予約開始
⇒https://t.co/18s3WIJlXm

オプションには〈おにぎり〉〈てまにゃん〉、オーカ・ユーの姿が再現可能な〈サングラス〉も#hololive #ホロライブ #goodsmile #ねんどろいど pic.twitter.com/Pa7HvuCxfA

— カホタン@グッスマのすみっこ (@gsc_kahotan) April 20, 2022
She also will come with a number of accessories. She's shown wearing sunglasses in one photo. Temanyan, her cat, will be there. She also has an onigiri she can "eat." This is because the Vtuber's backstory notes she lives in an onigiri store.
[caption id="attachment_924678" align="aligncenter" width="800"]
Photo by Good Smile Company's Kahotan. [/caption]
As for the special stand, it also features onigiri imagery.
[caption id="attachment_924676" align="aligncenter" width="800"]
Photo by Good Smile Company's Kahotan. [/caption]
There's another Good Smile Company Nekomata Okayu figure on the way too. She ended up getting her own Pop Up Parade figure. She had a March 2022 launch window, but due to various worldwide shipping delays, she isn't available via the official storefront or other retailers yet. Since she appeared before the Pop Up Parade price increase, she'll cost $38.99. (A recent price increase means that all entries in that line will cost $43.99.)
The Nekomata Okayu Nendoroid figure is on the way, and pre-orders will open on April 21, 2022 in Japan.
Image Source: Good Smile Company's Kahotan.
The post Nekomata Okayu Nendoroid Preliminary Figure Photos Shared appeared first on Siliconera.
---
Siliconera Wednesday, April 20, 2022 1:30 PM
Kadokawa Games announced that the Root Letter series' total sales had surpassed 500,000 units. This number combined physical and digital worldwide sales of both the original 2016 game and the 2018 live-action version, Root Letter: Last Answer. [Thanks, 4Gamer!]
Root Letter is a visual novel where the player visits Shimane Prefecture in Japan to investigate the whereabouts of Aya Fumino. The protagonist's penfriend went missing after she confessed to a murder fifteen years ago. The player will interrogate people who have a connection with Aya. At the same time, they will also try to remember their letter contents that would ultimately determine Aya's fate.
The visual novel originally appeared with illustrated characters drawn by Taro Minoboshi of LovePlus fame. Last Answer is an alternative version to the game, where live-action actors portray the characters.
The previous sales milestone was 400,000 units, reached in February 2018. The company acquired the milestone before it announced Last Answer. It released the live-action remake in Japan in December 2018, Europe in August 2019, and North America in September 2019.
In November 2018, Kadokawa announced that a Hollywood movie adaptation of Root Letter was in the works. However, there has not been a further follow-up on the movie's production. The company also released the game on Android and iOS mobile devices in August 2017, but it is no longer available on either app store.
Root Letter and Root Letter: Last Answer are both playable on PlayStation 4, PlayStation Vita, and PC. Last Answer is also available on Nintendo Switch.
The post Root Letter Series Sales Surpassed 500,000 Worldwide appeared first on Siliconera.
---
Siliconera Wednesday, April 20, 2022 1:00 PM
Mobile Suit Gundam: Extreme Vs. 2 XBoost will have two more new original Mobile Suits on its roster. Bandai Namco has published two new gameplay trailers featuring Team IX's N-Extreme Gundam Vicious and Supremacy. It will add the new playable units with an update patch slated for April 27, 2022.
Barka Nil's N-Extreme Gundam Vicious will be a powerful Mobile Suit with a unit cost of 2500. It can change into a dragon form to bite its opponents and spew fire. In its regular humanoid form, Barka will use the transformable Beam War Scythe as his primary weapon.
[tnm_video layout="mnmd-post-media"]https://www.youtube.com/watch?v=ZXYdvB3giU8[/tnm_video]
Meanwhile, Dante D. Wordslord's N-Extreme Gundam Supremacy will appear with a cost of 1500. The tricky Mobile Suit can throw Beam Kunais while launching afterimages. It also has a pair of Beam Ring Slicers that Dante can throw or split into Beam Shotels. The player's lever inputs will change the behaviors of its attacks.
[tnm_video layout="mnmd-post-media"]https://www.youtube.com/watch?v=0GiaaafgE-E[/tnm_video]
The navigator Kano Clans will complete Team IX's roster. The team forms the second half of Project N-Extreme, where Bandai Namco created original characters and Mobile Suits tailored for the Extreme Vs. series. The other group in the project is Team AA, consisting of Sai Amagi's N-Extreme Gundam Explosion, Chikage Ebihara's N-Extreme Gundam Xanadu, and the navigator Melina Marronfitz. The first team had appeared in XBoost earlier with the March 2022 update.
Mobile Suit Gundam: Extreme Vs. 2 XBoost is available on arcades. The 2v2 team battle game has a large playable roster with over 200 Mobile Suits. The N-Extreme Gundam Vicious and Supremacy will appear in the game on April 27, 2022.
The post N-Extreme Gundam Vicious and Supremacy Will Join EXVS2 XBoost appeared first on Siliconera.
---
Siliconera Wednesday, April 20, 2022 12:30 PM
The April 2022 issue of V-Jump said the Digimon Survive release date would be July 28, 2022. Now there's a more official confirmation direct from Bandai Namco. A new video starring Producer Kazumasa Habu appeared. In it, he confirmed the launch date and noted Digimon Survive will show up on the Nintendo Switch, PS4, Xbox One, Xbox Series X, and PC.
Back when Digimon Survive was first announced back in July 2018, the PS4 and Switch versions were confirmed. However, after that initial announcement, Bandai Namco noted it would come to other platforms outside Japan. Both the Xbox One and PC were mentioned. Following the V-Jump leak, Xbox and PC versions weren't noted just yet.
Here is Habu's full announcement video. This is quite a short one, as it lasts under a minute. It only mentions the Digimon Survive release date. However, Habu did tease more news is on the way.

While there's still a lot to learn, some details have come up. For example, Habu appeared at Digimon Con 2022. During a segment about the games, he discussed the title's themes. He mentioned how this will be a "darker" game, with its characters attempting to survive potentially deadly situations.
Digimon Survive will show up on the Nintendo Switch, PS4, Xbox One, Xbox Series X, and PC on July 28, 2022.
The post Digimon Survive Switch, PS4, Xbox Series X, Xbox One, and PC Versions Confirmed appeared first on Siliconera.
---
Siliconera Wednesday, April 20, 2022 12:00 PM
Capcom has been introducing various Monster Hunter Rise Sunbreak expansion characters. The latest one will fill a rather important role. If you head to the Monster Hunter Rise Sunbreak Arena, you'll meet the new quest handler Master Arlow.
First, here's a closer look at Master Arlow in his full armor. He isn't wielding his gunlance in the official art.
This is Elgado Outpost's hunting tactics instructor and Arena quest handler, Master Arlow. Fiorayne and her sister Rondine have also trained under his guidance. A master of the Gunlance, he's researching ways to improve Hail Cutter's cooldown effect.

- Suzuki, #Sunbreak Director pic.twitter.com/MmmniM8mAt

— Monster Hunter (@monsterhunter) April 20, 2022
The Monster Hunter Rise Sunbreak Arena quest handler might sound familiar. Keith Silverstein is the English actor behind him, and he's appeared in a number of major games and anime series lately. For example, he plays Zhongli in Genshin Impact and Masayoshi Shido in Persona 5. He showed up in Beastars as Goushin, BNA as Jem, Dorohedoro as En, and The Way of the Househusband as Nagai.
Capcom's been gradually showing new Monster Hunter Rise Sunbreak characters. For example, Sir Jae and Dame Luchika showed up last time.
Monster Hunter Rise is available for the Nintendo Switch and PC, and the Sunbreak expansion will arrive on June 30, 2022.
The post Monster Hunter Rise Sunbreak Arena Quest Handler Introduced appeared first on Siliconera.
---
Siliconera Wednesday, April 20, 2022 11:30 AM
Spy x Family fans will have another book to add to their collection. Shueisha will publish the Spy x Family Eyes Only fan book in physical and digital formats in Japan on May 2, 2022. The book is available for pre-order at 880 yen (~$7) on multiple websites and stores, including Amazon Japan which supports international shipping.
The 230-page book will contain in-depth commentary on the world and character backgrounds by the creator Tatsuya Endo. It will also have more segments like colored illustration scenes and special dialogue sessions. All content in the book will be available in Japanese.
Shonen Jump+ editor Shihei Lin published the book's cover image on his Twitter account. It shows Loid, Yor, and Anya sitting in different directions. The Japanese romaji text on the cover translates to "There are lots of materials and insider talks. We would be glad if you do look forward to them."
Spy x Family originally appeared as a manga series that debuted in Shonen Jump+ in March 2019 and is still ongoing as of this writing. Its anime adaptation began airing in Japan on April 9, 2022. The German, French, and English dub versions started streaming on Crunchyroll the week after, on April 16, 2022.
The Spy x Family Eyes Only fan book will be available on May 2, 2022 in Japan.
The post Spy x Family Eyes Only Fan Book Pre-Orders Open in Japan appeared first on Siliconera.
---
Siliconera Wednesday, April 20, 2022 11:00 AM
People will have more time to play the Stranger of Paradise: Final Fantasy Origin demo. The trial was supposed to end on April 19, 2022. However, people now get more time. It will now be around until May 31, 2022. Square Enix announced the demo will be available for about another month on consoles.
As a reminder, this Stranger of Paradise: Final Fantasy Origin demo consists of the early portion of the game. People can go through the first three stages of it. There's also multiplayer functionality, so folks can see what it is like to play through stages with other people. Multiplayer does allow for cross-play, though someone with a PS5 can only play with other PS4 or PS5 owners and Xbox Series X folks can only play with people who have that or an Xbox One.
This isn't the first time Stranger of Paradise had a limited time demo. The very first one was only around briefly too. It showed up back on June 15, 2021 as part of the E3 2021 and general Summer Game Fest event window. That trial ended up being extended too. Rather than disappearing later in June 2022, it stuck round until July 2, 2021.
Stranger of Paradise: Final Fantasy Origin is available on the PS4, PS5, Xbox One, Xbox Series X, and PC. The demo will be available to play until May 31, 2022.
The post Stranger of Paradise: Final Fantasy Demo Expiration Date Extended appeared first on Siliconera.
---
Siliconera Wednesday, April 20, 2022 10:30 AM
"The Adventure Ends" is the title of the latest blog update from GameForge, publisher of the global edition of MMORPG TERA. It's bad news: A total shutdown of the game is on the cards, and scheduled to take effect on June 30, 2022. As GameForge is the "last remaining publisher" for TERA and manages the game's European, North America, Russian, and Southeast Asian editions, this means that the game will effectively end everywhere when the time comes. The Japanese edition of TERA ended service on April 20, 2022.
https://twitter.com/TERAonline/status/1516689374527864836
According to the blog post, the global TERA shutdown comes as a consequence of its developer, South Korea-based Bluehole, deciding to cease all work on the game. Without the ability to support the game or develop new content, Gameforge "must respect Bluehole's decision" and end service entirely. Until the day of the shutdown, though, TERA global servers will remain active, with permanent events active to allow the remaining players to "enjoy these final months in Arborea."
An FAQ page published alongside the announcement detailed some of the TERA global shutdown phases. The game will operate normally until May 31, 2022, at which point new account registrations and the ability to buy Thalers (a premium currency), and the TERA Club service will be disabled. Players who have Thalers to spare can spend them until the servers shut down. No refunds for remaining currency will be issued. However, players with a long-term membership extending past the shutdown date may be eligible for a partial refund. Players can still use their Gameforge accounts to play other published titles, like NosTale. Finally, all of the Gameforge-managed channels, websites, and social media accounts for TERA Global will be closed shortly after the shutdown.
TERA is available on PC until May 31, 2022, after which it will be closed to new players. Its servers will shut down on June 30, 2022.
The post TERA Online Global Shutdown Set for June 2022 appeared first on Siliconera.
---
Siliconera Wednesday, April 20, 2022 10:00 AM
When Nintendo offered a new release date for Xenoblade Chronicles 3, it also noted that characters can Interlink to form an Ouroboros to fight. Now the company offered a few more details about the feature. Some of the main party's pairs were named. There are also new Xenoblade Chronicles 3 screenshots of the new units.
First, the initial tweet showed Noah and Mio interlinking to create their Oroboros in Xenoblade Chronicles 3. They are the main protagonists. They're also off-seers from opposing sides. He is from Keves, while she is from Agnus.

Next, the four additional Xenoblade Chronicles 3 screenshots show different various stages of interlinking. Two focus on Noah and Mio. In one, we see the two of them in a golden space together. Another shows them paired up as their Ouroboros. Another shows Lanz and Sena in the midst of the Interlink process. Then, there are three Xenoblade Chronicles 3 Ouroboros shown. In the middle is the form Noah and Mio come together to make. The other two show Lanz and Sena's form and Eunie and Talon's unit.
[gallery columns="4" ids="924644,924645,924646,924647" link="file"]
People will be seeing Xenoblade Chronicles 3 sooner than expected. The Nintendo Switch game will appear on July 29, 2022. The RPG originally had a September 2022 launch window. Nintendo didn't offer an explanation as to why it will appear earlier.
The post Xenoblade Chronicles 3 Ouroboros Details and Screenshots Shared appeared first on Siliconera.
---
Siliconera Wednesday, April 20, 2022 9:30 AM
Sega revealed the Sonic Origins collection release date. People will be able to play through the compilation on June 23, 2022. This announcement involved a new trailer that confirmed features and platforms. Essentially, every major one is covered. Folks will be able to find it on the Nintendo Switch, PS4, PS5, Xbox One, Xbox Series X, and PC.
First, as a reminder, this collection comes with five Sonic the Hedgehog games. People who buy it can play Sonic the Hedgehog, Sonic the Hedgehog 2, Sonic the Hedgehog 3, Sonic & Knuckles, and Sonic CD. There will be new animated segments in the collection. These star familiar faces like Sonic, Tails, Knuckles, Amy Rose, and Dr. Eggman.
Here's the Sonic Origins release date trailer.
Celebrate the games that started it all!

Sonic Origins is a brand new collection that brings you 4 fully remastered titles: Sonic the Hedgehog, Sonic CD, Sonic the Hedgehog 2, and Sonic 3 & Knuckles!

Sonic Origins arrives June 23rd, 2022! pic.twitter.com/75wVDgBjsO

— SEGA (@SEGA) April 20, 2022

Sonic Origins' standard edition gives you the game. If you pre-order it or the $44.99 Digital Deluxe Edition, you get free Start Dash Pack DLC that gives you 100 bonus coins to use, access to the letterbox background option, and Mirror Mode. The Digital Deluxe version includes the Classic Music Pack DLC, which adds extra Genesis game songs, and the Premium Fun Pack add-on. The Premium Fun pack is how someone can unlock Music Island character animations, Main Menu Island character animations and camera controls, and hard missions.
The Sonic Origins release date is June 23, 2022. It will appear on the Nintendo Switch, PS4, PS5, Xbox One, Xbox Series X, and PC. The PC version will appear on both the Epic Games Store and Steam.
The post Sonic Origins Release Date and Platforms Revealed appeared first on Siliconera.
---
Destructoid Wednesday, April 20, 2022 3:30 PM
---
Destructoid Wednesday, April 20, 2022 3:00 PM
---
Destructoid Wednesday, April 20, 2022 3:00 PM
---
Destructoid Wednesday, April 20, 2022 2:30 PM
---
Destructoid Wednesday, April 20, 2022 2:04 PM
---
Destructoid Wednesday, April 20, 2022 1:15 PM
---
Destructoid Wednesday, April 20, 2022 1:00 PM
---
Destructoid Wednesday, April 20, 2022 12:30 PM
---
Destructoid Wednesday, April 20, 2022 12:00 PM
---
Destructoid Wednesday, April 20, 2022 11:30 AM
---
Destructoid Wednesday, April 20, 2022 11:00 AM
---
Destructoid Wednesday, April 20, 2022 10:00 AM
---
Destructoid Wednesday, April 20, 2022 9:00 AM
---
PC Invasion - FeedDDD Wednesday, April 20, 2022 2:00 PM
Meta Quest Gaming Showcase 2022 took place earlier today, bringing along a host of VR game announcements. Some, like The Walking Dead, were certainly expected. However, there were some surprises in store. Among Us heads to VR, and will be fully first person. The Mercenaries mode is finally out today on Resident Evil 4 VR. Finally, let's not forget the "one last thing": Ghostbusters VR has been revealed, and it looks to support four-player co-op. And hats. Today's show was all about games coming to to the Meta Quest 2 "within the next year." And it was only games; there was no word or hint on the rumored Meta Quest Pro. Meta Quest Gaming Showcase 2022 game announcements and reveals The Walking Dead: Saints & Sinners – Chapter 2: Retribution We got another look at The Walking Dead: Saints & Sinners – Chapter 2: Retribution, which was revealed in January. The new trailer showcases some of the gritty, silly violence you should ...
---
PC Invasion - FeedDDD Wednesday, April 20, 2022 1:45 PM
The composers of the iconic Halo soundtrack have now "amicably resolved" their long-term legal dispute with Microsoft. Marty O'Donnell and Michael Salvatori sued the publisher over unpaid royalties for using the music they made for the Bungie-developed Halo games. O'Donnell announced in a Tweet that, "Microsoft and O'Donnell/Salvatori Inc are pleased to have amicably resolved their differences." Along with this announcement, O'Donnell shared a behind-the-scenes video of himself and guitarist Steve Vai working on the score for Halo: Combat Evolved. The pair were preparing for a pre-trial on May 9, but it seems like that will no longer be necessary. A history of Gregorian chants The dispute between the legendary composers was ongoing for a while. Lawyers that represented the musicians initially filed a lawsuit in June 2020. At one point, the pair even conferred with their lawyers about how feasible it would be to stop the release of the Halo TV ...
---
PC Invasion - FeedDDD Wednesday, April 20, 2022 1:30 PM
We all know Porsche for its lineup of luxury vehicles, but it also exercises its design prowess with other products too — including electronics. Thus, the Porsche Design group has joined forces with AOC's AGON team to create the PD32M, a 144Hz gaming monitor that sports a 4K MiniLED display with HDR 1400 capabilities, all wrapped in a slick chassis that's as classy as a Taycan. The new PD32M gaming monitor is a follow-up to the 2020 release of the PD27; also designed by Porsche and AOC. With this new model, the two companies seek to refine the intricacies of this unorthodox premium design with something that's as functional as it is fashionable. As the press release puts it, the design teams drew inspiration from the characteristics of "rigidity and robustness," which is embodied in the display housing and sandblasted aluminum cast stand. The monitor has also been designed to be as compact as it is sturdy, leading to its various curves and tapers....
---
PC Invasion - FeedDDD Wednesday, April 20, 2022 1:00 PM
I took one look at Mythforce's '80s Saturday morning cartoon aesthetic and was instantly sold. The game is a four-player rogue-lite with four unique characters that have their own abilities, plus it's got that distinctive cel-shaded look, so I was pretty excited to jump in. The game will remain in Early Access for about a year, where it will receive regular minor updates, with more major updates coming every few months. Currently, the Early Access only includes the first episode. The game really hyped me up, but the question stands: is Mythforce worth it in Early Access? When you begin, Mythforce has you choose between one of four characters. There's a mage, warrior, rogue, and archer to pick from, each with its own pros and cons. As I played it prior to launch, I had to go through solo, which is very clearly not how Mythforce is meant to be played. Honestly, it felt to me like the game wasn't at all balanced for solo players. Getting through on my lon...
---
PC Invasion - FeedDDD Wednesday, April 20, 2022 12:15 PM
Rogue-lites are my preferred way to get a shot of adrenaline. Building myself up into an unstoppable killing machine and breaking the game in an unimaginable fashion is some of the best fun I've had in gaming over the years. The rogue-lite genre itself has become a bit saturated, with hits like Binding of Isaac and Hades leaving many of the others in the dust. After all, it's hard to compete with some of the best in the genre, and these games really do it justice. Nowadays, games need to carve out a fascinating niche for themselves to hold the attention of players. Revita strives to do just that as the latest in the rogue-lite adventure. And what exactly is it that this game accomplishes? Binding of Isaac has incredible progression and enemies, Hades has extremely smooth gameplay, secrets, and a fascinating story. Revita scales things back, however, and isn't nearly as dense as the former two games. Instead, Revita lures you into its world with charming 16-bit graphic...
---
Tabletop Gaming News Wednesday, April 20, 2022 3:00 PM
---
Tabletop Gaming News Wednesday, April 20, 2022 2:00 PM
---
Tabletop Gaming News Wednesday, April 20, 2022 1:00 PM
---
Tabletop Gaming News Wednesday, April 20, 2022 12:00 PM
---
Tabletop Gaming News Wednesday, April 20, 2022 11:00 AM
---
Tabletop Gaming News Wednesday, April 20, 2022 10:00 AM
---
Tabletop Gaming News Wednesday, April 20, 2022 9:00 AM
---
Player Assist | Game Guides & Walkthroughs Wednesday, April 20, 2022 3:00 PM
Now is a better time than ever to get started on Apex Legends. Here are some tips to get you up to speed on becoming an Apex Predator. Apex Legends is as popular as it has ever been. The battle royale game is arguably already a classic in the online battle royale genre, where it […]
---
Player Assist | Game Guides & Walkthroughs Wednesday, April 20, 2022 2:00 PM
Microsoft's Xbox consoles are the weapon of choice for many console gamers. GTA V is still a trendy game even in 2022, with the consistent stream of online content being the main driver for its long and sustained success across multiple platforms. The seventh main entry into the Grand Theft Auto series has been around […]
---
Player Assist | Game Guides & Walkthroughs Wednesday, April 20, 2022 1:00 PM
Your first 10 minutes into the game is a race against time that will determine whether you survive your first day in Minecraft. This guide will show you what to do in your first 10 minutes in Minecraft and survive the night. Minecraft, similar to the real world, also has a daylight cycle in which […]
---
Player Assist | Game Guides & Walkthroughs Wednesday, April 20, 2022 12:00 PM
If you can't beat 'em, join 'em. Now it's your turn to annoy enemies with some aneurysm-inducing Chamber traps on Ascent. We all know how annoying facing a Chamber can be when attacking. Chamber's traps have an infinite activation range, which means that Chamber can effectively defend two different areas simultaneously. To add insult to […]
---
Player Assist | Game Guides & Walkthroughs Wednesday, April 20, 2022 11:00 AM
Costumes, beluga whales, and even Donald Duck – with GTA V Mods, almost anything is possible. Modders and developers have had a ton of time to work with the seventh major installment of the Grand Theft Auto series – GTA V. Of course, many players will have already finished the game's primary story mode nine […]
---
WGB, Home of AWESOME Reviews Wednesday, April 20, 2022 3:57 PM
Being a relative Nintendo noob, my experience of Kirby has been solely limited to Super Smash Bros. where his ability to suck characters into himself has been the bane of my existence. But with the game releases being fairly quiet at the moment, what better time to experience Kirby than now, especially since his newest adventure, Kirby and the Forgotten Land, is his first fully 3D adventure! Can Kirby hang with the greats like Mario, Luigi and Link? Or has he bitten off more than he can chew?
---
Pivotal Gamers Wednesday, April 20, 2022 1:47 PM
Hello fellow gamers. GrabFreeGame is giving all the opportunity to win on Gachi Dungeon Master. Let's hear them out. Grab FREE game Gachi Dungeon Master steam key A few words about Gachi Dungeon Master Take on the role of one of the five legendary gachimuchi icons and enter the arena. Each character is distinguished by their own grips and strikes. Someone falls with his ass right on the face...
---
Pivotal Gamers Wednesday, April 20, 2022 8:16 AM
Hello fellow gamers. We have another excellent giveaway from GrabFreeGame for Scroll Of Life. This is what they say. Grab FREE game Scroll Of Life steam key A few words about Scroll Of Life Scroll Of Life is a 2D adventure platformer, discover an interesting world full of traps and monsters! http://cdn.akamai.steamstatic.com/steam/apps/256858202/movie480_vp9.webm Eager to learn more? Visit Scroll ...
---
MonsterVine Wednesday, April 20, 2022 3:42 PM
Prime Matter and Smilegate have announced that upcoming real-time strategy game Crossfire: Legion will be entering Early Access next month. As of May 24th, players will be able to control their own fearless army commander as they lead one of three factions: Black List, Global Risk, or New Horizon. You can add the game to your […]
---
MonsterVine Wednesday, April 20, 2022 1:39 PM
Square Enix has released a new trailer for The Centennial Case: A Shijima Story, showing off the game's main theme. Seen below, the trailer gives players a look at the live-action visuals of the upcoming mystery-adventure game. Various characters are also shown off throughout the video, including Nanami Sakuraba as the games' protagonist. In The […]
---
MonsterVine Wednesday, April 20, 2022 1:20 PM
Legendary games writer and director Amy Hennig announced that Skydance will be working with Lucasfilm Games on a new Star Wars game. While details about the project are currently few and far between, Amy Hennig's talent (as can be seen in titles like Legacy of Kain: Soul Reaver and most of the Uncharted series) makes this announcement rather exciting, especially […]
---
GameDom Wednesday, April 20, 2022 9:38 AM
Now that you're back at the main entrance of the house from the end of our Visage Chapter 3 Rakan Walkthrough Guide: Part One, it's time to continue the Visage Rakan story. After the scene is over, and you are in control of your character again, take a right and go up the stairs. Be...
The post Visage Chapter 3 Rakan Walkthrough Guide Part Two appeared first on GameDom.
---
GameDom Wednesday, April 20, 2022 8:25 AM
When you woke up in bed from Visage Chapter 3 Rakan Walkthrough Guide: Part Two, then you are ready to tackle part three of our guide as we aim to explain Rakan's story in Visage. After exiting the empty hospital room There is not much to see in the hospital room itself. You can look...
The post Visage Chapter 3 Rakan Walkthrough Guide: Part Three appeared first on GameDom.
---
Level Up Wednesday, April 20, 2022 1:13 PM
Moss: Book II&nbsp;will only be a <a href="https://www.gameinformer.com/2021/12/02/moss-book-ii-begins-its-second-chapter-next-spring" target="_blank" rel="noopener">PlayStation VR exclusive</a> for a short…
---
Level Up Wednesday, April 20, 2022 11:12 AM
Sega formally unveiled <a href="https://www.gameinformer.com/2022/04/20/sonic-origins-arrives-this-summer-to-celebrate-the-blue-blurs-birthday" target="_blank" rel="noopener">Sonic Origins</a> today, a remastered and enhanced collection of…
---
Level Up Wednesday, April 20, 2022 11:07 AM
Sega has unveiled the first trailer for Sonic Origins, the remastered collection of Sonic's best…
---
Level Up Wednesday, April 20, 2022 8:51 AM
Tiny Tina's Wonderlands has been out for less than a month and already, Gearbox has…