---
Kotaku Friday, June 24, 2022 5:05 PM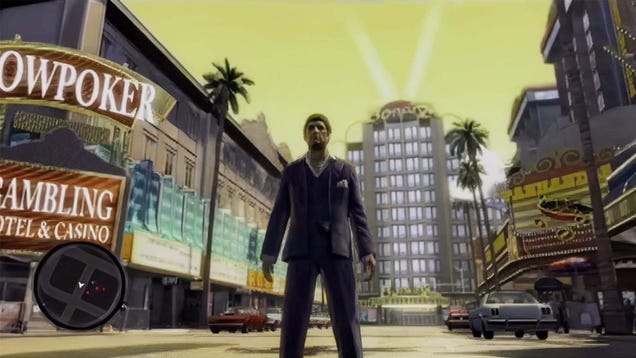 Remember in 2006 when we got a Scarface game set after the ending of the classic '80s gangster flick? It was a weird setup, but the end result was a slightly clunky, yet kind of fun GTA-like open-world game. Apparently it did well enough that a sequel began development, but it was never finished. However, new footage…
---
Kotaku Friday, June 24, 2022 4:55 PM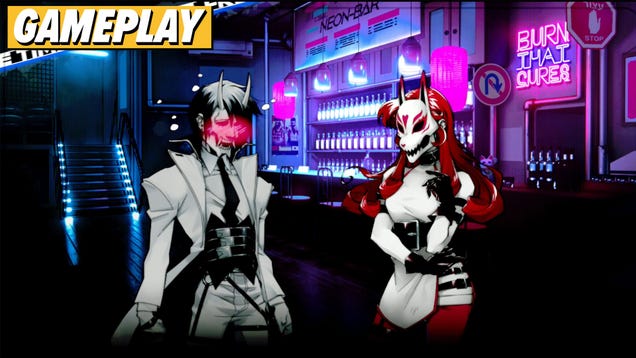 ---
Kotaku Friday, June 24, 2022 4:30 PM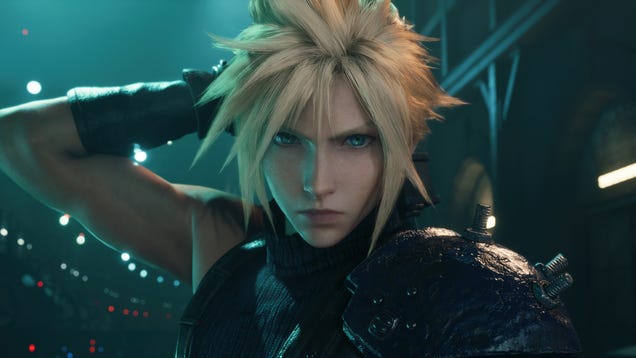 Everything feels like it's exploding in forest fires or uncaring politicians, but at least you can currently get Bugsnax for 50% off in the Steam Summer Sale, which began yesterday and will run until July 7 at 1 p.m. Eastern.
---
Kotaku Friday, June 24, 2022 4:20 PM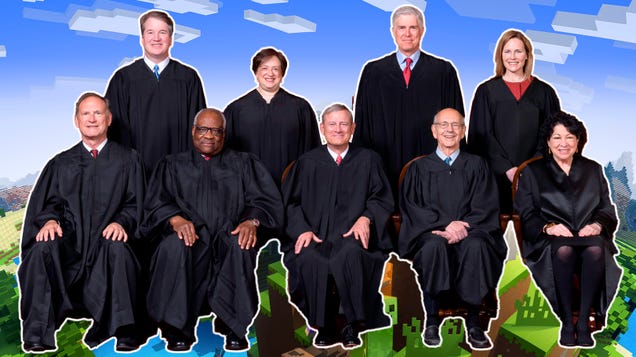 Minecraft is still one of the biggest games in the world more than a decade after its launch. At the same time, the justices of the United States Supreme Court are all over the news lately. It's a no-brainer: Let's put those judges in Minecraft!
---
Kotaku Friday, June 24, 2022 4:05 PM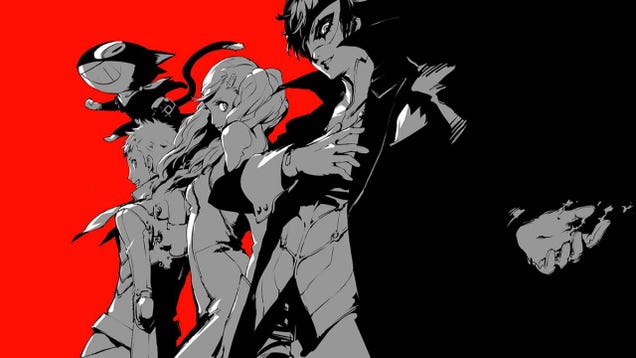 Last night, the creative team behind a highly anticipated fan-made Persona 5 anthology zine announced that its project lead had confessed to spending $27,600 CAD (approximately $21,300 USD) of the zine's funds for "personal use." The money was originally intended for printing and shipping unofficial art and…
---
Kotaku Friday, June 24, 2022 3:00 PM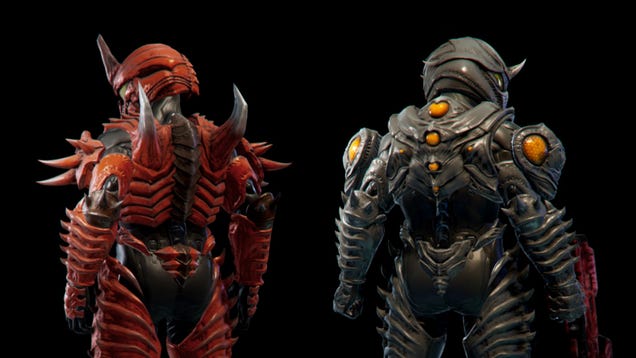 It's one thing for free-to-play shooter Halo Infinite to have microtransactions. Now Halo: The Master Chief Collection, a first-person shooter with a price tag, might see something similar. Maybe. Developer 343 is still "exploring" a "potential" framework "for the future."

---
Kotaku Friday, June 24, 2022 2:45 PM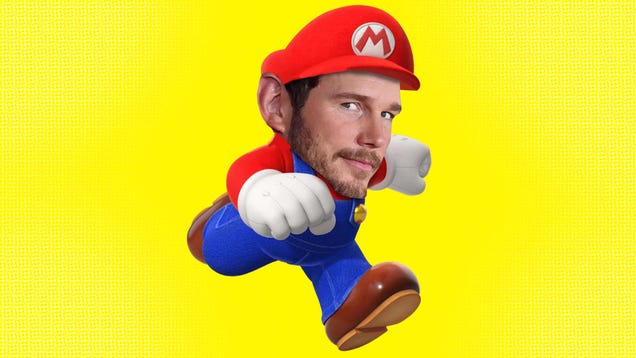 Since it was announced that Chris Pratt was going to voice Mario in the upcoming animated movie, many have been wondering: What will he sound like in the film? And…we still don't have an answer to that question, but the Guardians of the Galaxy star recently teased that his Mario voice sounds "unlike anything you've…
---
Kotaku Friday, June 24, 2022 2:31 PM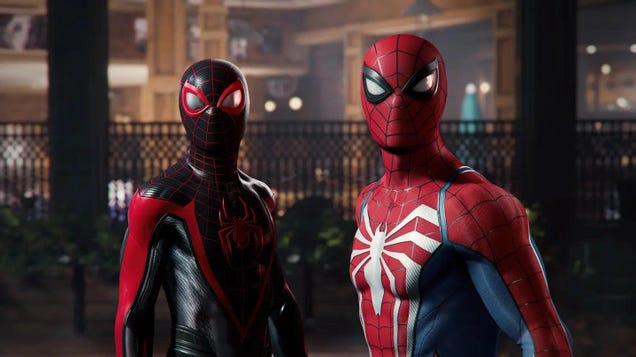 On Friday the U.S. Supreme Court made good on a longstanding right-wing threat to overturn Roe v. Wade, and with it eradicate the constitutional right to abortion that had existed for nearly 50 years. Now some of gaming's most well known studios, which had previously been silent, are speaking up about the issue, with…
---
Kotaku Friday, June 24, 2022 12:35 PM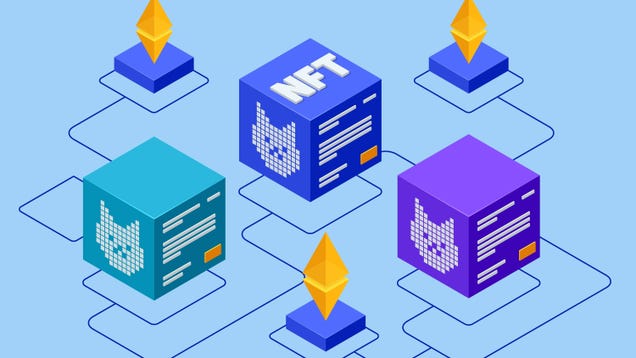 We were so close. As the NFT market suffered one meteoric crash after another, and as some crypto-based games lost money by the hundreds of millions, it seemed for a second there that the gaming industry might come to its senses. But no. This week alone saw two major parties unveiling a commitment to smushing NFTs and…
---
Kotaku Friday, June 24, 2022 12:20 PM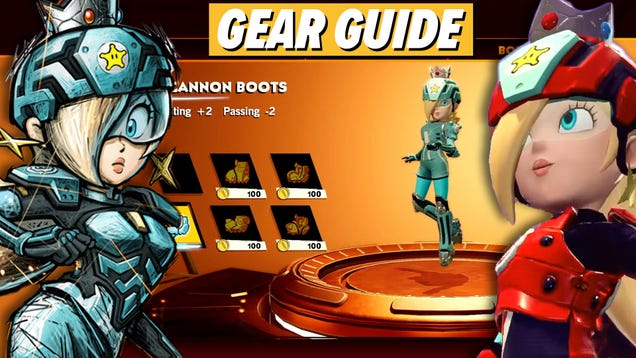 ---
Kotaku Friday, June 24, 2022 12:05 PM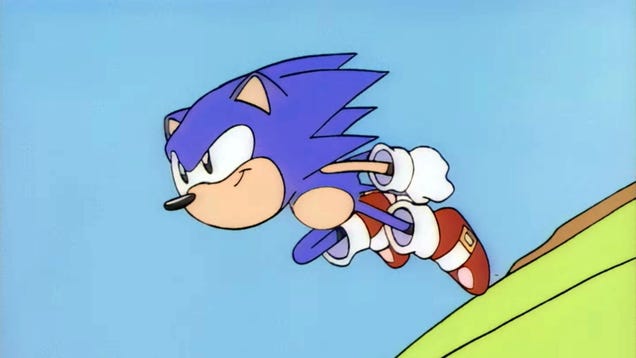 Software developer Simon "Stealth" Thomley of Headcannon—the studio behind Sonic Mania—popped off on the state of the remastered Sonic Origins bundle, on which the team also worked. In a series of tweets, he said Headcannon had to put in "major time crunch" and was barred from implementing "major fixes" before its…
---
Kotaku Friday, June 24, 2022 11:40 AM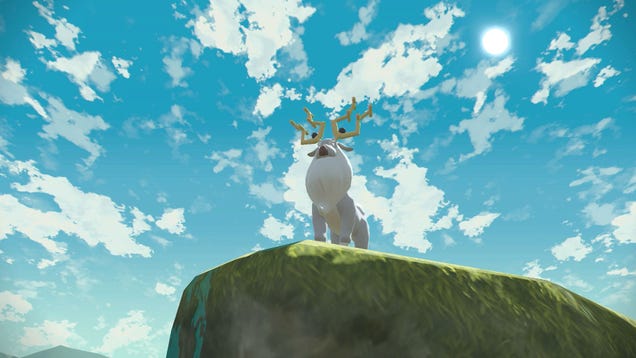 It's clear that throughout its 26 year-long run, the Pokémon games have maintained a level of consistency that plenty others wish they could replicate. Truth is, this steady pace comes at a cost: the low-key quality of life buffs found in every entry often fall by the wayside come next time. As the months draw closer,…
---
Kotaku Friday, June 24, 2022 10:38 AM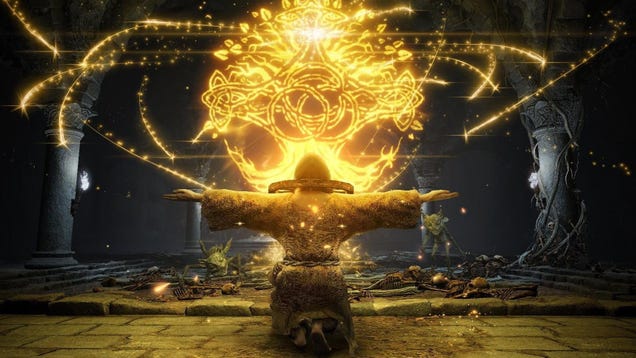 Elden Ring finally released just a few months ago, topping the charts ever since, but FromSoftware doesn't appear to be slowing down. The Dark Souls studio is already hiring for "multiple" new games, and director Hidetaka Miyazaki reports in a new interview that one of them is already close to completion.
---
Kotaku Friday, June 24, 2022 10:05 AM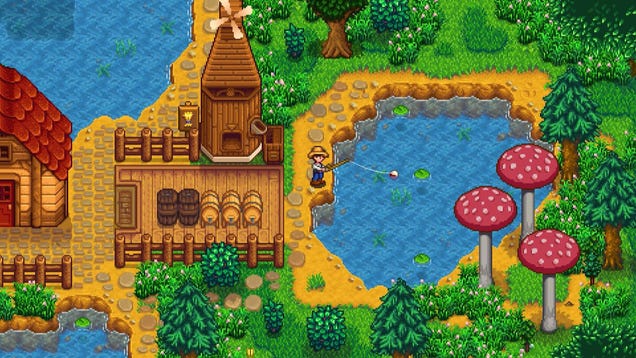 Pride month has a political history—it originated from the the pivotal 1969 Stonewall riots, and queer people, especially those of color, fight daily for safety and equality. But June is a time for pure revelry too, something that includes video games.
---
PCGamesN Friday, June 24, 2022 5:32 PM
AMD's new FidelityFX Super Resolution 2.0 has only been out for a little over a month, so there aren't too many games that support it yet. One Cyberpunk 2077 modder is trying to change that, however, with a homemade implementation of AMD's fast new image-upscaling technique in the RPG game. From the sounds of things, it's actually working too.
The FidelityFX Super Resolution 2.0 mod for Cyberpunk 2077, created by prolific Cyberpunk modder PotatoOfDoom, replaces the existing Nvidia DLSS temporal upscaling in Cyberpunk 2077 with AMD FSR 2.0. Because of the way both FSR and DLSS works, it's a fairly straightforward process, at least in theory: you just need to remove the DLSS dynamic link library (or .dll) files Cyberpunk 2077 uses with new ones that translate DLSS to FSR 2.0 commands.
Cyberpunk 2077 review
,
Cyberpunk 2077 lore & universe
,
Buy Cyberpunk 2077
---
PCGamesN Friday, June 24, 2022 4:58 PM
Lost Ark pay-to-win microtransactions won't be a thing, it turns out. Smilegate and Amazon Games Studios published a blog post about the MMO game's delayed June update on June 23 and outlined the new Yoz's Jar system, where cosmetics of different types would give players a 1% or 2% attack, intelligence, and dexterity buffs depending on their rarity. While that's not likely to turn the tides of any PvP encounter, that's not really the point.
Best MMORPG – top MMOs you should play
,
Best Lost Ark Glaivier builds for PvP and PvE
,
Best fantasy games on PC
---
PCGamesN Friday, June 24, 2022 4:26 PM
Things have been fairly peaceful so far in Dyson Sphere Program, the city-building game about creating superstructures that harvest the energy of stars. But in the not-so-distant future, Dyson Sphere Program enemies will be showing up, and they take the form of a black fog that consumes whole planets, always in search of more energy.
Developer Youthcat Studio says the enemy faction, which it's currently working on, is known as the Dark Fog. As it turns out, the Dark Fog is an offshoot of the same self-replicating AI that your mechs and settlements are plugged into, and at one time helped feed resources to the CentreBrain just like you do.
---
PCGamesN Friday, June 24, 2022 2:20 PM
Bungie's pinnacle PvP activity is back in rotation with a major revamp, and if you're looking for details on the Destiny 2 Trials rewards this week, you've come to the right place. Before you start working your way up through the ladder, you'll want to know what you're actually working for - so here's a breakdown of what's available each week, and what map you'll be playing on.
If you're not familiar with Trials of Osiris, it's a weekly PvP challenge where you enter a competitive gauntlet of 3v3 elimination matches. Your rewards are now doled out with a reputation system, so it's not about pure wins anymore, but you will still get special rewards if you can manage to go flawless.
Trials lands with the reset every Friday at 10am PDT / 1pm EDT / 6pm BST, and lasts until the Tuesday reset at those same times. Each week provides a new set of rewards and a new map to play on, so here's what you can expect for the latest rotation.
Destiny 2: Beyond Light review
,
Destiny 2 exotics
,
Play Destiny 2
---
PCGamesN Friday, June 24, 2022 1:23 PM
Xûr is Destiny 2's Exotic gear merchant. He appears every weekend to sell the game's most coveted items in exchange for Legendary shards, but if you're a casual player with limited shards to spend, it can be hard to know which of his wares is most worth your investment. That's where we come in.
As of June 12, 2020, it appears that Xûr is back to providing random rolls - so the Exotic merchant is providing more excitement than he has in a long time. Xûr appears every Friday at 10am PDT / 1pm EDT / 6pm BST, and will stick around until the Tuesday reset. We'll update this guide shortly after he arrives, so if you're reading this, you need only read on to learn where he is, and which are the best items he's selling this week.
Now we're in Beyond Light territory, but Xûr's first appearances have been at the usual spots - so maybe don't expect too many surprises from the merchant in the new year of Destiny content.
Destiny 2: Beyond Light review
,
Destiny 2 exotics
,
Play Destiny 2
---
PCGamesN Friday, June 24, 2022 12:51 PM
Fortnite isn't just about dressing up your character, though you'd be forgiven for thinking otherwise. With yet more Naruto characters in the item shop and even the likes of Spider-Man making an appearance, it's easy to assume that the game is just a giant, nerdy wardrobe. It is, but it's also one of the best battle royale games around, but that hasn't stopped Epic from constantly setting up cool new skins for us all to wear.
Fortnite V-Bucks
,
Fortnite Skins
,
Fortnite Creative Codes
---
PCGamesN Friday, June 24, 2022 12:54 PM
On the lookout for the best Warzone loadout? Now that the Vanguard Royale and Battle Royale playlists have been merged together to create one unified battle royale game, this means there are over 100 different weapons to pick from to build your perfect loadout drop.
Despite the plentiful ground loot in Caldera's hot zones, you'll want a reliable build to help you take out the opposition as you try to outrun the encroaching gas cloud. Using create-a-class system from Vanguard's multiplayer mode in Warzone, you can customise your weapons with attachments, tactical equipment, and perks to create the best Warzone loadouts.
Our best Warzone setups differ from our favourite builds for Vanguard's multiplayer mode as they're optimised for Caldera's vast environments. Not only do the weapons in Warzone feature tweaked stats, but we also have to take into consideration Warzone's armour plates and the additional player count. We've used our extensive knowledge of Warzone to pass on our victory prowess to you - use our best loadouts for Warzone to dominate the competition.
Warzone loadouts
,
Best AR in Warzone
,
The best guns in Warzone
---
PCGamesN Friday, June 24, 2022 12:47 PM
The Raft Recycler is one of the most important crafting stations in the entire game. Why? Because it can make you the wealthiest castaway on the seven seas. Want to impress your friends with a fridge? A shiny Pirate Hat? Or maybe a Viking Horn? Building the Recycler is your first step.
It's not too difficult to understand, because the Raft Recycler does pretty much exactly what the name suggests: it gets rid of spare items and turns them into Trash Cubes, which can then be exchanged at Trading Posts (in return for said Pirate Hat). So essentially, you'll need a Recycler to obtain a whole plethora of items, including Trade Coins, which are the currency used at these Trading Posts.
---
PCGamesN Friday, June 24, 2022 1:02 PM
Since Final Fantasy XIV producer Naoki Yoshida recently reaffirmed Square Enix's stance against the use of third party tools for the popular MMORPG, players have been fervently discussing use cases for UI mods such as colour blind accessibility tools which they feel are not currently well supported by FFXIV's in-game options. PCGamesN spoke to Yoshida about how his team's development process factors in accessibility considerations, and some of the possible solutions that are being considered for the fantasy game's future.
Final Fantasy XIV does a lot of things well in the accessibility space, including full controller support and extensive HUD placement and scaling options. However, its colour blind accessibility tools are quite limited. Currently, the game offers filters for the three forms of dichromatic colour blindness - deuteranopia, protanopia, and tritanopia - with sliders to change their intensity. Players can also manually customise the colours of almost all text in the game, but no option is provided to do the same for other UI elements.
Colour blind players such as Reddit user ReviloD18 have spoken about their difficulties reading mid-combat tells such as ground AoE markers and tethers, which can appear very close in colour to the ground they are displayed over. This issue isn't necessarily exclusive to colour blind players, either - the recently released Pandemonium Asphodelos: The Third Circle Savage raid fight was criticised by some for having an almost entirely red and orange colour palette, making AoE markers difficult to see as well as causing general eye strain for some players over extended periods of play.
The best MMOs on PC
,
FFXIV Reaper job guide
,
FFXIV Sage job guide
---
PCGamesN Friday, June 24, 2022 12:48 PM
Raft Trash Cubes don't sound particularly important, but believe it or not, they are the main currency used in these open waters. Without them, you can't buy anything at the Trading Posts, and that's a pity, because Trading Posts hold some of the best items in the game. Sunglasses, a game of tic-tac-toe, a sailor hat… You name it.
Trading Posts spawn on large islands. They're quite common, so there's a good chance you've already found one. If so, simply click on the store's counter to see how many Raft Trash Cubes each item costs. Note that Trading Post items are divided over three tiers: the higher your reputation level, the better the items you can buy.
---
PCGamesN Friday, June 24, 2022 12:33 PM
Want to know what the best Warzone guns are? Warzone Season 2 Reloaded completely changed the battle royale game by unifying the Vanguard Royale and Battle Royale playlists together. This means players no longer have to use Vanguard weapons if they own any of the guns from Modern Warfare and Black Ops Cold War, and we're continuing to reap the rewards in Season 3 Reloaded. Rebirth Island has also gone through radical changes, adding new areas to encourage players to explore the map.
Picking out the best Call of Duty Warzone weapons can be difficult, especially with over 100 different options to pick from across three games. The latest weapons added to the FPS game are usually underpowered to avoid them dominating the meta early on, but we highly recommend unlocking every weapon as early as possible. Occasionally there's one or two weapons that manage to launch with completely broken stats, so it's worth keeping an eye on this page to find out which guns are currently performing well.
Warzone is surprisingly well balanced these days, but there's always going to be a few outliers that manage to outperform the rest of the guns in their weapon type. Here's everything you need to pick the best Warzone guns.
Warzone loadouts
,
Best AR in Warzone
,
The best guns in Warzone
---
PCGamesN Friday, June 24, 2022 12:29 PM
Intel Raptor Lake processors should hopefully rank among the best gaming CPUs you can buy this year. In fact, new benchmarks indicate that they'll offer a significant performance boost compared to team blue's current 12th Gen chips, namely the Core i9 12900K.
Arc Alchemist GPUs - everything we know
,
Raptor Lake CPUs - everything we know
,
Best gaming CPU
---
PCGamesN Friday, June 24, 2022 12:43 PM
Our best Type 100 Warzone loadout allows you to take full advantage of this highly mobile, close-quarters combat gun with ease. It's been a mainstay in the list of best Warzone SMGs for a while and this is no different, though don't try to use it at long range.
This best Type 100 loadout focuses on maximising fire rate, so you can shred through any enemies you find. This isn't the best SMG on offer, but it does provide a very viable option if you fancy something a little different to the meta. The class itself remains in the list of best Warzone guns though, so here are all the attachments you should be using on your Type 100.
Warzone loadouts
,
Best AR in Warzone
,
The best guns in Warzone
---
PCGamesN Friday, June 24, 2022 12:51 PM
Want to unlock new Raft characters? The shark-infested survival game starts out with just two characters, but you can unlock four additional ones by playing through the story. That may actually answer another one of your questions if you're new to the game: yes, Raft has a storyline.
It's important to note that Raft characters do not have any special abilities. But there are still a couple of reasons why you should collect them. Firstly, you're going to come across them anyway, so you might as well pick them up (warning: they're easily missed). Secondly, if you're playing with friends, it's way easier to tell each other apart if you don't all look the same.
It's important to know before starting your Raft character hunt: once you unlock a character in one save file, they'll be unlocked forever. If you're playing with friends, they will also automatically unlock the characters you encounter. However, if someone else joins after you've spoken to a new character, they still need to do the same. You can change your character in the main menu before starting a game.
---
PCGamesN Friday, June 24, 2022 12:07 PM
Minecraft is a place for players to express themselves in many different ways. You can play using the space as a Dungeons & Dragons map, choose to recreate your favourite games, or just hang out with friends. It's probably because of this that the new moderation tools have some people worried.
Let's be clear about this: moderation tools are pretty much essential on the internet because you literally can't trust people not to be the absolute worst if given the chance. However, they also have to work, and a few Redditors have posted their thoughts on things, and frankly, they're not impressed at all. Probably the most in-depth post on the matter comes from JewelTK, who put a video up to talk about it from their perspective as someone that hosts a few servers.
Minecraft console commands
,
Minecraft skins
,
Minecraft mods
---
PCGamesN Friday, June 24, 2022 12:12 PM
Looking for the Raft Temperance code? This snowy island is a new landmark in the ocean-based survival game Raft. The vast, icy region becomes an important location near the end of the main storyline, but in order to reach it, you have to find the coordinates. As the location code is randomised, we can't just give you a number; you have to find it yourself. No worries, this Temperance guide will lend you a hand.
And it's not just about getting to the island, once there you'll likely find yourself searching for a Raft Temperance code in order to finish the island's main story and reach Utopia. The Temperance coordinates are hidden in the previous landmark location: Varuna Point. This note is inside the lower building, but you need to use the large crane to create an opening. Since the crane is missing its Crane Key, your first task is to explore the larger building until you find it. Dive into the water and look for the colourful jellyfish to find the entrance.
Once you've got the Crane Key, climb up the Crane and throw the boulder. Then use a zip line to land on the smaller island, where you'll find the Temperance coordinates laying on top of a desk in one of the lower rooms. Time to go back to your Raft and set sail for the Temperance!
---
PCGamesN Friday, June 24, 2022 11:48 AM
Looking for Roblox promo codes? There are all sorts of promo codes from Roblox events and giveaways out there, that grant you free virtual goods like clothes and items. No need to fork out cash for accessories; new codes are added all the time, so you can keep your Roblox character looking fresh.
Roblox promo codes won't hang around forever, though - they're only valid for a limited time, so be sure to redeem them as soon as you discover one you haven't used yet. Redeeming them is simple - log in to the Roblox website and navigate to their promo codes page, where you can enter your code, and the item will automatically be added to your account straight away.
Promo codes aren't the only source of free items, though; you can also find free Roblox stuff in the avatar shop. There are far too many to list, but there are hundreds of items available for nothing: simply click the 'get' button next to their catalog listing to add them to your account. Be sure to check back here regularly, as we'll update this page whenever new Roblox promo codes are released.
Best Roblox games
,
Roblox promo codes
,
Roblox music codes
---
PCGamesN Friday, June 24, 2022 11:41 AM
Looking for Genshin Impact codes? MiHoYo's charming open-world game is notoriously easy to lose yourself in, and if you're like us, you're constantly looking out for more Genshin Impact primogems and other handy consumables.
Gathering currency in Genshin Impact can be quite the grind - while you can earn mora and primogems by completing quests such as daily commissions, an injection of extra funds will always be gratefully received. Fortunately, the developers MiHoYo occasionally send out free gifts in the form of Genshin Impact codes that can be redeemed online.
These Genshin Impact codes are released periodically, frequently appearring in MiHoYo's special programs that reveal information about future updates coming to the game soon, but also to celebrate milestones or to coincide with new Genshin Impact events. Most codes also only work for a limited time - so it's a good idea to redeem them as soon as possible in case you miss out. Codes can only be redeemed once per account. Here are all the current Genshin Impact codes for June 2022, and how to redeem them.
Genshin Impact 2.8 release date
,
Genshin Impact character tier list
,
Genshin Impact leveling guide
---
PCGamesN Friday, June 24, 2022 11:33 AM
Trying to find the best assault rifle in Warzone? The assault rifle is the weapon type with the most variation between each gun. You've got fast-firing, highly mobile assault rifles like the Volk, to hard-hitting battle rifles like the NZ-41. To make things even more complicated, the gunsmith gives players the ability to equip up to ten weapon attachments, introducing hundreds of ways to build the best Warzone loadouts.
When you throw the weapons from Black Ops Cold War and Modern Warfare into the mix, it can be difficult to choose the best assault rifle in Warzone given the sheer amount of options. We've already broken down the best SMG in Warzone and the best sniper in Warzone, so it's time to run through arguably the most widely used weapon type in Call of Duty's battle royale.
Warzone Season 4's balance changes have brought about a number of buffs to underutilised assault rifles, and the devs have finally knocked the STG44 off its top spot. Join us as we rank all of the best assault rifles in Warzone, starting with the pinnacle of the weapon type and working down to the weakest choice.
Warzone loadouts
,
Best AR in Warzone
,
The best guns in Warzone
---
PCGamesN Friday, June 24, 2022 11:13 AM
Elden Ring has been out in the wild for several months now, but developer From Software still has more up its sleeve. In a new interview, Elden Ring director Hidetaka Miyazaki says From is currently in the "final stages" of development on its next game, which may be a new Armored Core title - or something else entirely.
Speaking with the Japanese language site 4Gamers, Miyazaki says (through a rough Google translation) that at least since From Software was making Sekiro, the studio has maintained around 'three and a half' in-house production lines at a time. One of those was, of course, Elden Ring, and another is currently coming close to completion.
The best Elden Ring builds
,
Elden Ring bosses
,
The best Elden Ring classes
---
PCGamesN Friday, June 24, 2022 10:52 AM
Looking for the best SMGs in Warzone? Caldera, the new Warzone map, has completely changed the way the battle royale game is played. Compared to Verdansk's large open spaces spread throughout the map, Caldera is much tighter overall, packing each area with unique points of interest to keep things interesting. As a result, long range battles aren't as prevalent, causing weapons types like the best AR in Warzone and SMGs to dominate the meta.
If you're still trying to pick off enemies from a distance using the best snipers, you need to have a reliable secondary weapon like the best SMGs in Warzone to immediately blast any flankers away. Don't forget to check out our best Warzone loadouts guide to see which attachments you need to build these game-breaking setups. The Warzone Season 4 update introduces nerfs to the H4 Blixen and Armaguerra 43, but early signs point to these changes being highly ineffective.
Warzone loadouts
,
Best AR in Warzone
,
The best guns in Warzone
---
PCGamesN Friday, June 24, 2022 10:08 AM
Have the Diablo Immortal Hidden Lair locations been eluding you? If you've been playing Blizzard's mobile RPG game for any length of time, you've probably become very familiar with one particular notification: 'A Hidden Lair has opened in this zone'. Their locations may not be immediately apparent, but don't be tempted to ignore them. Regardless of what Diablo Immortal class you are, they are well worth investigating for the upgrades they can provide.
If you've been tripped up by Diablo Immortal Hidden Lairs, much like a lot of new players to this free-to-play loot bonanza, this guide is what you need. There are 82 Hidden Lairs in total throughout the game, split across eight different zones. We've got the details on all the Hidden Lair locations below, followed by an explanation of what Hidden Lairs actually are, how they can disguise themselves in different zones, rewards for beating them, and general tips to get through them.
Diablo Immortal tier list
,
Diablo Immortal system requirements
,
Best Diablo Immortal builds
---
PCGamesN Friday, June 24, 2022 10:07 AM
Want to know what the best sniper rifle is in Warzone? There are plenty of options to pick from in the battle royale game, but there's nothing quite as satisfying as a sniper rifle. While this weapon type used to be a sure-fire pick for players back when Verdansk was around, that hasn't been the case since new Warzone map was introduced. That's not to say sniping is dead, far from it, but you do have to think carefully about your surroundings before calling in the best Warzone loadouts.
The Warzone Season 3 update drastically changes how one-shot kills work. Warzone now uses damage range to calculate each bullet's total damage when it hits an enemy player. As a result, you should avoid picking rifles without any potential for headshot kills with a single bullet, as they cannot compete with the best snipers in Warzone. Season 4 has improved several aggressive sniper rifles by adjusting the flinch settings, making these weapons easier to control.
There are a lot of factors to consider, including which attachments you choose to equip your chosen Warzone sniper with, how confident you are at judging travel time, and what your peeking skills are like. We've analysed the lot to give you the definitive answer on which Warzone sniper is best for your playing style.
Warzone loadouts
,
Best AR in Warzone
,
The best guns in Warzone
---
Rock Paper Shotgun Latest Articles Feed Friday, June 24, 2022 12:31 PM
The old school FPS revival has largely left me cold, if I'm honest. Even the ones I've enjoyed tend to get old within an hour. Most of the things that get recreated aren't the things I miss about 90s games, and if they were... Doom still exists, you know? So does Blood, and Strife, and Quake was never that good anyway.
Extraneum is good, though. I think it's precisely because it's not doing a big song and dance about its influences, although those are very clear. It's not big or brash, nor overly stripped down or obnoxious about difficulty. Clean blasty strafey fun, with a tiniest hint of horror. In an odd way, it's all the more faithful for that.
---
Rock Paper Shotgun Latest Articles Feed Friday, June 24, 2022 11:30 AM
In the giant jumbled word cloud of all my qualities and traits, I'm willing to bet that "pluviophile" would be one of the biggest words. I adore rain. Whenever it starts, I tend to drop whatever I'm doing - work, dishes, significant other - and I'll be out frolicking in the downpour before they've hit the floor.
Because I love rain so much, I hold games to an almost unfair standard when it comes to the simulation of precipitation. How in the world can a videogame come close to emulating that wonderful, transcendental feeling of being outside in the middle of a thunderstorm? The answer is, it can't. Games have to rely on other things, like textures, sounds, and clever little animations to really sell the idea of being out amongst the H₂s and the Os.
The time has come, fellow pluviophiles. It's time to grade the very best rain that PC gaming has to offer. Below you'll find our eight worthy contenders. Each has been chosen for their spectacular rendition of one of nature's greatest phenomena. Each one shall be marked according to my patented and cutting-edge WIPERS grading system for digital rain. So drop what you're doing. It's time to frolick. No umbrella required.
---
Twinfinite Friday, June 24, 2022 5:57 PM
Today third-party developers had plenty of news to share about Microsoft Flight Simulator add-ons, including aircraft and scenery.
---
Twinfinite Friday, June 24, 2022 4:37 PM
These are the questions you've been looking for...
---
Twinfinite Friday, June 24, 2022 4:30 PM
Here is the best Kuki Shinobu build in Genshin Impact.
---
Twinfinite Friday, June 24, 2022 3:05 PM
Guide for free Shiny Baneful Fox Mask in Pokemon Legends Arceus.
---
Twinfinite Friday, June 24, 2022 2:56 PM
Seriously, buy Risk of Rain 2.
---
Twinfinite Friday, June 24, 2022 1:56 PM
Here is how to heal in Fire Emblem Warriors Three Hopes.
---
Twinfinite Friday, June 24, 2022 1:50 PM
Good Guy Bungie Strikes Again
---
Twinfinite Friday, June 24, 2022 1:02 PM
Today D3 Publisher showcased a lot of gameplay of its upcoming action game Earth Defense Force 6, including co-op multiplayer.
---
Twinfinite Friday, June 24, 2022 12:21 PM
This feels like a cheat while not being a cheat...
---
Twinfinite Friday, June 24, 2022 12:21 PM
Get those limited edition goodies in the Fire Emblem Warriors Three Hopes Special Edition!
---
Twinfinite Friday, June 24, 2022 12:21 PM
Today Nippon Ichi Software released a new trailer of the upcoming RTS remaseter GrimGrimoire OnceMore, coming for PS4 and Switch.
---
Twinfinite Friday, June 24, 2022 12:02 PM
Fire Emblem Warriors: Three Hopes isn't going to cost you too much space.
---
Twinfinite Friday, June 24, 2022 11:36 AM
Xseed Games and Marvelous announced the release dates of the PS5 port of the farming simulator Story of Seasons: Pioneers of Olive Town.
---
Twinfinite Friday, June 24, 2022 11:17 AM
Not sure how to get or pick up Turtle eggs in Minecraft? Then, we have your back. Turtle eggs are blocks that hatch baby turtles.
---
Twinfinite Friday, June 24, 2022 11:13 AM
Tsurune The Movie: The Beginning Arrow is almost here.
---
Twinfinite Friday, June 24, 2022 11:08 AM
This is probably the smoothest path to finishing the Fortnite battle pass that exists.
---
Twinfinite Friday, June 24, 2022 10:34 AM
It is time to party!
---
Twinfinite Friday, June 24, 2022 10:31 AM
Today publisher THQ Nordic and developer Nine Rocks Games announced the release date of their hunting simulator Way of the Hunter.
---
Siliconera Friday, June 24, 2022 3:00 PM
What springs to mind when you think of the afterlife? Is it a peaceful, relaxing place? A space that allows someone to take their time, meet friendly people and take part in an activity they enjoy? The heaven depicted in the new Switch game Fishing Paradiso takes that approach. While it can be relatively simple, it's also soothing and best approached at someone's own pace.
The game begins with the player approaching an amorphous form in space. You died! But it's okay, because you're in heaven. Which initially is a small island in a relaxing ocean with a bird companion by your side. What comes next is finding a way to get settled, make some friends, and learn more about your past life and current one. All while you fish, of course.
The first reason Fishing Paradiso works so well is that it doesn't try to insert any gimmicks into its fishing mechanics. You move the directional pad left or right to choose where you'll cast. You press one button to cast. You press that same button to hook a fish. While there's no audible cue, there is a very clear visual one. When you reel a fish in on the Switch in Fishing Paradiso, you clearly see the current tension and can gauge the distance from your avatar. It's simple and works well. If you get a coin bonus, it even makes it more profitable.
It's also clear when it comes to keeping track of what you catch. When you go to an area, it immediately shows if the fish you need are there. A blue shadow means it is one needed for a campaign quest. A red one means you should catch it for a side quest. While the aiming mechanic isn't the most precise, most movement patterns mean you have a pretty good chance of only attracting the fish you're trying to catch. It alleviates saves a lot of time. Which is helpful, since otherwise it could feel like busywork going for X number of Y fish. Some tedium does creep in after a few hours of play. This is because you might need a specific rank of fish, and waiting to finally get it
I also appreciated how Fishing Paradiso's upgrades feel tangible. You get coins from catching fish or completing quests. This can be used to upgrade five areas. These are Big Hunter, Charm, Stamina, Tension, and Throw. Every one has four "bars" to invest in before you can pay for a big upgrade to a higher tier. When you do that, the icon associated with that stat changes to indicate the change in power. When this happens, the improvement is substantial. However, this does mean that the fishing itself is more simplistic than in other games. Rather than acquiring things like new rods, reels, lures, or bait, you're relying on general improvements.
There's not only a sense of progression with the story, fishing spots, and stats. It's also present with regards to characters and relationships. You build up friendships via quests. You see people from Bear's Restaurant. There's continuity here. Yes, some lines read awkwardly or feel clipped. But it is still an amusing, charming, and generally solid localization. These folks have personality.
Charming is also a good way to describe its art. Fishing Paradiso involves some pretty pixels! Some character designs may be simple, but they're effective. You aren't exploring huge areas, but there's undeniable ambiance in each one. You'd expect Heaven to be a pleasant enough place and, sure enough, this game's vision of it is.
Fishing Paradiso isn't the fishing game for folks who want something technical or realistic. It's the one you get if you like fishing in Animal Crossing or Story of Seasons. Which is fine, because a lot of people could probably use that kind of game. It is simple and sometimes not the most polished, but it is enjoyable.
Fishing Paradiso is available for the Nintendo Switch, PC, and mobile devices.
The post Review: Fishing Paradiso Understands What's Fun About Fishing Games appeared first on Siliconera.
---
Siliconera Friday, June 24, 2022 2:00 PM
The next JoJo's Bizarre Adventure: All-Star Battle R character trailer appeared. This time, it's for one of the more notable members of the first part of the series. People can now see how JoJo's Bizarre Adventure: Phantom Blood's Baron Will Anthonio Zeppeli looks in the game.
As Will Zeppeli hails from one of the earlier JoJo's Bizarre Adventure arcs, it means he doesn't fight using a stand. Rather, he's a Ripple Master. He's the one who helps Jonathan Joestar master the art in that storyline. He only appears in Phantom Blood.
Today we're rewinding back to Phantom Blood with Jonathan Joestar's mentor of the Ripple technique!

Will A. Zeppeli is bursting into the battle (with confidence and style!) pic.twitter.com/rI7CIBzFpV

— JoJo's Bizarre Adventure: All-Star Battle R (@jojo_games) June 24, 2022
We're now at 15 JoJo's Bizarre Adventure: All-Star Battle R character trailers so far. Here are the other 14.
JoJo's Bizarre Adventure: All-Star Battle R will appear on September 2, 2022. It will be available on the Nintendo Switch, PlayStation 4, PlayStation 5, Xbox One, Xbox Series X, and PC.
The post See Will Anthonio Zeppeli in JoJo's Bizarre Adventure: All-Star Battle R appeared first on Siliconera.
---
Siliconera Friday, June 24, 2022 1:30 PM
The Sailor Moon museum unveiled some of the food and drink items that will be available from its cafe when it opens on July 1, 2022. The museum, which commemorates the 30th anniversary of Sailor Moon, will be open until December 30, 2022. The announcement also offered a sneak peek of the Sailor Moon Museum Cafe logo, which stars the Inner Senshi in bunny outfits. [Thanks, Famitsu!]
All of the items use imagery and color schemes that represent the various Inner Senshi, as well as famous lines or catchphrases from the series. The Sailor Moon Museum Cafe partnered with The Alley, a Taiwanese tea store, with its drinks.
Menu items and prices include:
Cosmic Heart Compact Dessert Plate (1730 JPY)
Bishoujo Senshi Sailor Moon Museum sliders (1850 JPY)
In the Name of the Moon, I'll Punish You Omurice (1650 JPY)
Sailor Senshi 5 Rainbow Parfait (1480 JPY)
Chibi-Usa Pudding a la Mode (1630 JPY)
Sailor Senshi Paired-up Soda Float (950 JPY)
Catchphrases Art Latte (770 JPY)
[gallery columns="4" ids="930965,930964,930963,930962" link="file"]
You will also be able to have sugar cookies for take-out. This cookie is also the same one on top of the raspberry mousse in the Cosmic Heart Compact Dessert Plate.
The Sailor Moon Museum will be open in from July 1 until December 30, 2022 in Roppongi, Japan. There will be a total of three "volumes," and more information on the different volumes will appear in the future. Sailor Moon Crystal is available on streaming services such as Crunchyroll and Netflix, and the two-part Sailor Moon Cosmos movie will come out in early Summer 2023 in Japan.
The post Sailor Moon Museum Cafe Will Have Inner Senshi Food Items appeared first on Siliconera.
---
Siliconera Friday, June 24, 2022 1:00 PM
Square Enix will end service for another Final Fantasy mobile game. It revealed Final Fantasy Record Keeper is shutting down. First, folks won't be able to purchase gems as of August 30, 2022. Then, the game itself will close on September 29, 2022. The Japanese Twitter account for the title remains active.
In order to see any of the notices about how Final Fantasy Record Keeper will be shutting down, people need to download the game. In addition to the two dates related to the end of its service, messages from Producer Ichiro Hazama and Development Producer Yu Sasaki appear. Neither explains why the Final Fantasy mobile game will no longer appear outside Japan.
Here is Hazama's message.
Hello! This is Ichiro Hazama from SQEX.

Well, everyone. Have you played FFRK to your heart's content?

For me, this project has been a treasure trove brimming with the limitless wonders of the FF series.

Of course, it could never convey all of the charm found in the FF games.

But I'd like to think we were able to bring you glimpses of its iconic pixel graphics, music, incredible battle systems, and so much more.

Seven years ago when it all started, you could count the number of characters in the game, and the strategic elements were still relatively simple.

But thanks to the many people at DeNA, and of course all of you, the players, we were able to create the game you know today.

Words cannot express the gratitude I feel, but nevertheless, allow me to sincerely thank you all for everything over these many years!

Someday, I hope our paths will cross again.

Until then!
And here is Sasaki's message from the game. This farewell message acknowledges the game has been running globally since March 2015. As a point of reference, the Japanese version started service in September 2014.
I would like to sincerely thank all of our FFRK players, past and present. Without each of you who played the game, we would never have been able to keep it going for over seven years.

Pixel art is a personal favorite of mine, so it's been my pleasure during the past seven years to be able to bring you pixel art versions of so many moments from past Final Fantasy games, as well as the adventures of Tyro and his friends.

As the Final Fantasy series celebrates its 35th year, I have no doubt it will continue to bring us the amazing stories it's known for. I hope you'll continue to enjoy these stories for years to come. Thank you so much for being a part of it!
Final Fantasy Record Keeper will be shutting down outside Japan on September 29, 2022. The Japanese version seems like it will remain in operation.
The post Final Fantasy Record Keeper Shutting Down Outside Japan appeared first on Siliconera.
---
Siliconera Friday, June 24, 2022 12:30 PM
At the end of May 2022, more Star Ocean news was teased. Now, People will soon learn more about the next Star Ocean game. Square Enix confirmed that there will be a Star Ocean Program Special Edition stream in Japan discussing Star Ocean: The Divine Force. It will appear at 4 a.m. PT/7 a.m. ET/1 p.m. CET/8 p.m. JST on June 29, 2022. It has only been announced for Japan so far. [Thanks, Gematsu!]
A few details appeared as a result of this. In Star Ocean: The Divine Force, people will be able to choose their protagonist. Folks can be either Princess Laeticia of Aucerius on Aster IV or Captain Raymond Laurence from Verguld, who is head of the Ydas spaceship. (The same sort of decision appeared in Star Ocean: The Second Story.) This presentation will show off a bit of the start of Raymond's story. His Japanese voice actor, Subaru Kimura, will appear.
Here's the official embed for the video.

Star Ocean: The Divine Force will come to the PlayStation 4, PlayStation 5, Xbox One, Xbox Series X, and PC in 2022. The Star Ocean Program Special Edition will air in Japanese on 4 a.m. PT/7 a.m. ET/1 p.m. CET/8 p.m. JST on June 29, 2022.
The post Star Ocean: The Divine Force to Appear at Star Ocean Program Stream appeared first on Siliconera.
---
Siliconera Friday, June 24, 2022 12:00 PM
Sega revealed the next 11 games that will appear on the Mega Drive Mini 2, aka the Sega Genesis Mini 2. While the majority are Mega Drive titles, there are also three Mega CD ones. Also, the bonus title this time is Star Mobile.
Here's the latest list of Mega Drive Mini 2 games.
After Burner II - Originally appeared on the Mega Drive.
Columns III - Originally appeared on the Mega Drive.
Megapanel - Originally appeared on the Mega Drive.
Nadia: The Secret of Blue Water - Originally appeared on the Mega Drive.
Night Striker - Originally appeared on the Mega CD.
The Ninja Warriors - Originally appeared on the Mega CD.
Out Run - Originally appeared on the Mega Drive.
Puzzle & Action: Ichidant-R - Originally appeared on the Mega Drive.
Splatterhouse 2 - Originally appeared on the Mega Drive.
Star Mobile - Originally appeared on the Sharp X68000 and Turbo CD.
Starblade - Originally appeared on the Mega CD.
Here's the trailer looking at all of the games. Each one offers a brief glimpse at footage, a picture of its original box art, its release date, and a brief summary going over it.

There will be over 50 games on the Mega Drive Mini 2. The first batch announced included games like Sonic the Hedgehog CD, Shining Force CD, and Virtua Racing.
The Sega Genesis / Mega Drive Mini 2 and its Mega Drive Tower Mini 2 will appear in Japan on October 27, 2022. There's no worldwide release date for the system yet.
The post 11 More Sega Genesis / Mega Drive Mini 2 Games Revealed appeared first on Siliconera.
---
Siliconera Friday, June 24, 2022 11:30 AM
Spy x Family Uniqlo shirts are heading to the US next month. The company revealed folks will be to pick them up on July 7, 2022. As usual, these will cost $19.90 each. Four varieties will be available. All of these shirts already showed up in Japan. The official preview site for them is also open.
The four shirts are all adult, unisex t-shirts. Each one will be available in sizes XXS through XXXL. Every one of them features characters and logos from the series. The first design shows the entire Forger family. Loid and Yor stand behind Anya.

The second shows the series' logo with a red silhouette of Loid behind it.

The third features Loid, Anya, and Yor's portraits on the back and the series' logo on the front.
[gallery columns="2" ids="930956,930957" link="file"]
Finally, the fourth is a pocket t-shirt. Anya is in the pocket, and pulling it down allows you to see her face.

Uniqlo's special edition shirts are quite common. It frequently offers limited edition designs featuring characters from anime series and games. For example, one of the last collaborations involved Final Fantasy.
The Spy x Family Uniqlo shirts appeared in Japan in June 2022 and will come to the US on July 7, 2022.
The post Spy x Family Uniqlo Shirts Will Appear in the US in July appeared first on Siliconera.
---
Siliconera Friday, June 24, 2022 11:05 AM
In honor of the Final Fantasy VII 25th anniversary, Square Enix's released a number of announcements and new details about the entry and its games. Most recent is a FFVII Remake official interview discussing Sephiroth and various design decisions. Most notably, it talks about design decisions relating to his appearance visually and in the story.
Editor's Note: There are spoilers pertaining to Sephiroth and FFVII Remake chapter two below.
The interview with development team members went over various parts of Sephiroth's appearance in FFVII Remake chapter two. For example, it goes over the lighting for the scenes, him showing up earlier in the story than expected, and the early Nibelheim flashbacks. Scenario Designer Co-Director Motomu Toriyama first explained it was to show Sephiroth's prominence in this retelling and Cloud's life.
Here's Toriyama's statement.
There was the intention to show the effect that a most likely imagined Sephiroth had on Cloud's mind at an early stage, but his earlier appearance was also because his existence had a massive influence on the world of Remake itself.
Additional commnts went over their appearances. Graphics and VFX Director Shintaro Takai noted special shaders for the Nibelheim flashbacks were designed to make "memories are distorted" and "feel like an illusion." The Lighting Director Iichiro Yamaguchi also noted the use of lighting with the flames to create tension and make sure Cloud and Sephiroth "did not look too flat."
Final Fantasy VII Remake is available for the PlayStation 4. FFVII Remake Intergrade is available for the PlayStation 5 and PC. FFVII Rebirth will appear on the PS5 in 2023.
The post FFVII Remake Development Team Discusses Sephiroth's Early Appearances appeared first on Siliconera.
---
Siliconera Friday, June 24, 2022 10:30 AM
There is a new time limit on the Monster Hunter Rise demo, as Capcom announced it will be delisted. It will disappear on June 30, 2022. To be specific, it will be gone at 9 p.m. PT on June 30, 2022 and 12 a.m. ET/6 a.m. CET on July 1, 2022. This will apply to both the Nintendo Switch and PC versions of the trial.
However, people will still be able to play a Monster Hunter Rise demo even after the original one is delisted. On June 14, 2022, a demo specifically highlighting the Sunbreak expansion's content appeared. That will remain online on both platforms.
For context, the Sunbreak demo offers multiple quests for people can take. There are three tutorials. People can take part in the Basic Training Quest, Switch Skill Swap Training Quest, and Wyvern Riding Training Quest. As for the hunts, people can slay an Astalos, a Great Izuchi, a Malzeno, and a Tetranadon in four additional quests.
Monster Hunter Rise is available for the Nintendo Switch and PC, and its demo will be delisted on June 30, 2022. Monster Hunter Rise Sunbreak will release for the PC and Nintendo Switch on June 30, 2022. Its trial will remain online even after its launch.
The post Monster Hunter Rise Demo Will Be Delisted at the End of June appeared first on Siliconera.
---
Siliconera Friday, June 24, 2022 10:00 AM
For a limited time, the first five minutes of the upcoming Dragon Ball Super: Super Hero movie is available on YouTube. It will be available until June 26, 2022 at 11:59 p.m. JST. That would be 7:59 a.m. PT/10:59 a.m. ET/4:59 p.m. CET on the same day. However, the video is only available in Japan. This means viewers will need to physically be in the country or use a VPN. [Thanks, ryokutya2089!]
The movie starts with a recap of when Goku annihilated the Red Ribbon Army, as well as the creation of the Androids. It also very briefly summarizes events from the Cell Games Saga before it begins in earnest. The rest of the scene focuses on the Red Ribbon Army's attempts to find and recruit Doctor Hedo, who is a descendant of Doctor Gero. Unfortunately, Doctor Hedo is in prison, and they must wait three months before he is free. The video then ends.
https://www.youtube.com/watch?v=qZ170UAbXVo
This scene gives viewers a good look at some of the new characters from the Red Ribbon Army who will appear in Dragon Ball Super: Super Hero. The majority of the scene features Magenta and Carmine, as Doctor Hedo is in jail. The movie will introduce two more characters, Gamma 1 and Gamma 2, though they are not in the scene.
Dragon Ball Super: Super Hero is available in theaters in Japan, and it will release in most international countries in August 2022. Those in Hong Kong, Macao, Singapore, South Korea, Taiwan, and Thailand will be able to watch it in September 2022.
The post Watch the First Five Minutes of Dragon Ball Super: Super Hero appeared first on Siliconera.
---
PC Invasion - FeedDDD Friday, June 24, 2022 4:30 PM
343 Industries has not earned a lot of goodwill from fans as of late. Although Halo Infinite earned a fairly positive reception at launch, that initial honeymoon phase ended quickly, as players grew annoyed over the game's lackluster multiplayer offerings and sparse updates. Recent PR blunders, such as a recent cosmetic made to celebrate Juneteenth that used an offensive name, did not help matters. Now, it looks like 343 has committed itself to harming its reputation even further, as a recent community update revealed that the developer has considered implementing microtransactions into Halo: The Master Chief Collection. Although the community update mostly covers current and future additions to Halo Infinite and Halo: The Master Chief Collection, the microtransaction news easily overshadows them. These microtransactions, if implemented, would come in the form of purchasable Spartan Points, previously known as Season Points. Why now? The update tries to justify this p...
---
PC Invasion - FeedDDD Friday, June 24, 2022 4:00 PM
Resident Evil Village launched with ray tracing, which made it the first game in the series to have the feature. However, it's no longer on its lonesome, as the remakes of Resident Evils 2 and 3, along with Resident Evil 7, have all now received the same treatment. Updates for all three games rolled out last week and, naturally, there were some issues from people playing the games on weaker hardware. Capcom quickly responded by offering a branch containing previous versions of the games. This piece compares the main branch versions of all three games with ray tracing both off and on, as well as pictures of each game's menu. As all three Resident Evil games run on the same engine and received the exact same updates, it isn't any surprise that the offerings here have parity across games. Across the three, ray tracing can't be turned on and off while in-game, so settings can only be altered in the main menu. Naturally, this made taking exact comparison shots hard...
---
PC Invasion - FeedDDD Friday, June 24, 2022 2:45 PM
The prospect of powerful next-gen graphics cards arriving from AMD and Nvidia in the coming months has a lot of gamers excited for new performance tiers. What doesn't have as many gamers excited, is the concern over increased power draw for all models, particularly for Nvidia cards. AMD addressed this concern in a recent interview with Tom's Hardware, confirming higher power consumption for RDNA 3 graphics cards, with an emphasis on the increased efficiency that will come with it. The outlet spoke to AMD executive Sam Naffziger, who's been around at AMD for over a decade now and has been heavily involved with innovative new designs regarding CPU and GPU chiplets. Naffziger touched on a number of aspects regarding the RDNA 3 architecture, including a basic design overview, scalable higher frequencies, increased efficiency per watt, and how the new GPUs will fare against the competition. Time to flex new tech In typical executive fashion, Naffziger displayed a lo...
---
PC Invasion - FeedDDD Friday, June 24, 2022 1:30 PM
Overwatch 2 has a lot to prove when it comes to gameplay, progression, and cosmetics. Overwatch was a shining star for the first-person shooter genre when it was released in 2016. It was a best-in-class, hero-based multiplayer game that spawned legions of dedicated fans, myself included, who genuinely cared about its lore, maps, heroes, and updates. Then, after a certain point, the momentum shifted for the worse. Developer Blizzard Entertainment stopped providing significant updates to the game, Lead Director Jeff Kaplan left, and recent allegations have ruined the image of the company. With all of that in mind, it's been hard for fans to feel excited about a full-blown sequel that doesn't even feel necessary. Overwatch 2 is nearly upon us, and Blizzard has been trying to build back some goodwill with announcements like a shift to a free-to-play model and seasonal content. That certainly lowers the barrier to entry, and it could help to pull Overwatch fans back in. However, this ne...
---
PC Invasion - FeedDDD Friday, June 24, 2022 12:30 PM
Season 4 of Call of Duty: Vanguard and Warzone Pacific have arrived with new weapons for you to unlock and take to the battlefield. One of these new weapons is the Marco 5, which is the latest addition to the submachine gun category. You can unlock the weapon for free once you reach tier 15 of the battle pass. Leveling up the Marco 5 will see you unlock all the attachments you need to build the best class in Warzone Pacific. The Marco 5 is the perfect weapon for players who prefer to adopt an aggressive play style. Therefore, this class focuses on improving mobility so you can get up close and personal with the enemy. At the same time, accuracy will be taken into account to remove some recoil. Call of Duty: Warzone Pacific Marco 5 class Muzzle: Recoil Booster Barrel: Imerito 342mm 04P Stock: Perfetto Esatta Underbarrel: Mark VI Skeletal Magazine: 9mm 48 Round Drums Ammunition: Subsonic Rear Grip: Taped Grip Perk 1: Momentum Perk 2: Quick Optic: Slate Reflector Let's begi...
---
Tabletop Gaming News Friday, June 24, 2022 5:00 PM
---
Tabletop Gaming News Friday, June 24, 2022 4:00 PM
---
Tabletop Gaming News Friday, June 24, 2022 3:00 PM
---
Tabletop Gaming News Friday, June 24, 2022 2:00 PM
---
Tabletop Gaming News Friday, June 24, 2022 1:00 PM
---
Tabletop Gaming News Friday, June 24, 2022 12:00 PM
---
Tabletop Gaming News Friday, June 24, 2022 11:00 AM
---
Player Assist | Game Guides & Walkthroughs Friday, June 24, 2022 5:00 PM
In the latest Minecraft update 1.19, the new mob, warden, is arguably the scariest and strongest mob to be added in the game by far. Although the warden is entirely blind, making the slightest noise or mistake may cost the players their life. Due to this, players in search of the warden must be highly […]
---
Player Assist | Game Guides & Walkthroughs Friday, June 24, 2022 4:00 PM
Fade can give her team the information they need to clear off Pearl's numerous lanes. These Fade lineups can help lead the way for your team when Attacking VALORANT's newest map. Pearl is currently in an exclusive Unrated mode where players can run around and learn the map before they start risking their RR in […]
---
Player Assist | Game Guides & Walkthroughs Friday, June 24, 2022 3:00 PM
You'll need a lot of Gold to improve your Gear in Diablo Immortal. Gold is one of Diablo Immortal's many currencies alongside Platinum, Hilts, Crests, Eternal Orbs, and Aspirant Keys. Like any other MMORPG, every currency in Diablo Immortal has a specific use case, but Gold will be one of the most important currencies in […]
---
Player Assist | Game Guides & Walkthroughs Friday, June 24, 2022 2:00 PM
Villagers make up a village in Minecraft. When players explore inside a village, they're bound to encounter different kinds of villagers. These villagers, like humans, have day jobs and follow a set of schedules planned for the day. The most common villager jobs include farmers, clerics, fishermen, and librarians. But in the game, there are […]
---
Player Assist | Game Guides & Walkthroughs Friday, June 24, 2022 1:00 PM
One of the Shrines in The Legend of Zelda: Breath of the Wild is the Jee Noh Shrine or the On the Move. This Shrine requires Link to get glowing orbs from or use conveyor belts to their glowing orb sockets to traverse the Shrine. This Shrine may seem confusing and intimidating, but this Shrine […]
---
Player Assist | Game Guides & Walkthroughs Friday, June 24, 2022 12:00 PM
Try out a different server in Diablo Immortal. Different strokes for different folks. We will show you how in this guide. Blizzard's free-to-play mobile dungeon-crawler is available across a variety of regions through a variety of servers. Each server will offer the same gameplay experience as long as your ping is low enough not to […]
---
Player Assist | Game Guides & Walkthroughs Friday, June 24, 2022 11:00 AM
Riot Games has introduced an entirely new rank in VALORANT Episode 5 to help the skewed rank distribution in-game. Tactical FPS games are generally very competitive, where players try their best to squeeze every bit of skill, tactic, and strategy to gain the upper hand on the opponents. Unfortunately, the high-risk, high-pressure environment in these […]
---
Pivotal Gamers Friday, June 24, 2022 5:45 PM
Hello folks. MMOHuts holds a new giveaway for Knight. Their message follows. We've partnered with My.Games to offer you a special Hero Attire for Conqueror's Blade! Legend tells of an invincible knight who sought treasure and glory, and whose skills with a blade were unrivalled. Clad your warlord in the armor of the fabled Runic Knight, swathe your horse in the Order Attire, and prepar...
---
Level Up Friday, June 24, 2022 12:50 PM
It is important to keep in mind what is going on within Activision Blizzard at…
---
Level Up Friday, June 24, 2022 11:45 AM
Along with the debut of <a href="https://www.gameinformer.com/2022/06/21/tiny-tinas-wonderlands-is-coming-to-steam-this-week" target="_blank" rel="noopener">Tiny Tina's Wonderlands on Steam</a> this week,…
---
Level Up Friday, June 24, 2022 10:50 AM
In an interview with <a href="https://www.4gamer.net/games/463/G046388/20220620079/" target="_blank" rel="noopener">4Gamer.net</a>, <a href="https://www.gameinformer.com/2022/03/28/elden-ring-unused-files-point-to-an-in-game-bestiary-possibly-cut" target="_blank" rel="noopener">Elden Ring</a> director and…