---
Kotaku Monday, August 28, 2023 1:30 PM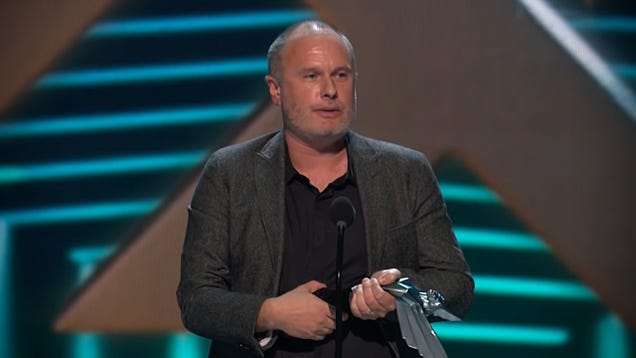 Michael Unsworth, a senior writer at Rockstar Games who has worked on some of the company's biggest hits, appears to have left the famous developer after 16 years. He joins a growing list of veteran Rockstar employees who have departed the company over the last few years.

---
Kotaku Monday, August 28, 2023 1:20 PM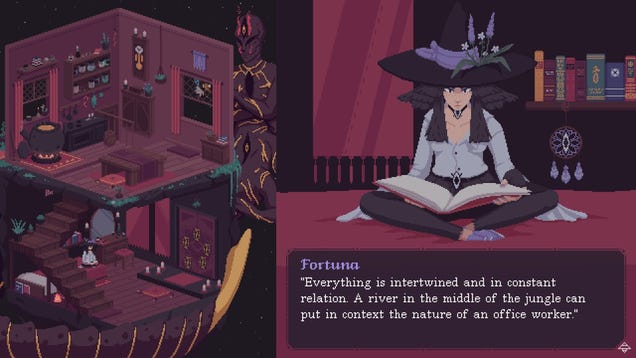 I find myself reaching again for The Cosmic Wheel Sisterhood soon after my first play session on Switch, moved by the inexpressible magic that comes when a game really clicks with you. The witchy narrative adventure has a simple, meditative story and gameplay, and four hours into its approximately seven-hour runtime,…
---
Kotaku Monday, August 28, 2023 1:10 PM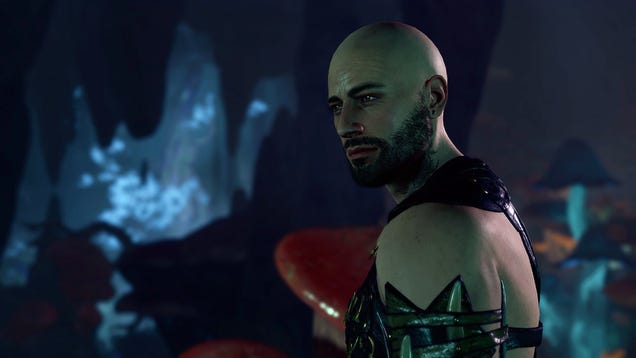 Baldur's Gate 3 has plenty of nooks and crannies to explore to find hidden areas and loot, and sometimes you'll need to have certain spells or characters on hand to access those tucked-away places. One example of this is Feather Fall, which, on the surface, allows your team to jump long distances without having to…
---
Kotaku Monday, August 28, 2023 12:15 PM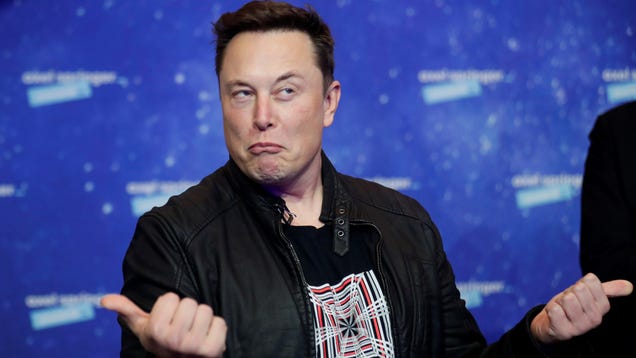 Elon Musk, head nit-twit and "Player of Games," appeared surprised when he attended the Valorant Champions 2023 tournament at the Kia Forum in Los Angeles, California and was greeted with a cacophony of boos.
---
Kotaku Monday, August 28, 2023 11:45 AM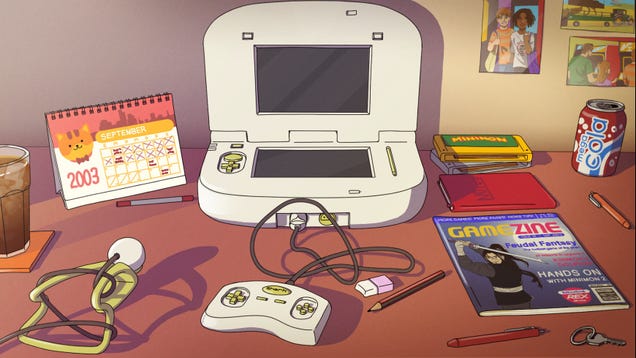 Many people who grew up with the internet had formative experiences in communities that no longer exist, or at least no longer exist as they once did. In my case, it was the GameSpot forums of the early 2000s. There, I found people I could share my love of games with, as well as get into deep discussions and sometimes…
---
Kotaku Monday, August 28, 2023 11:39 AM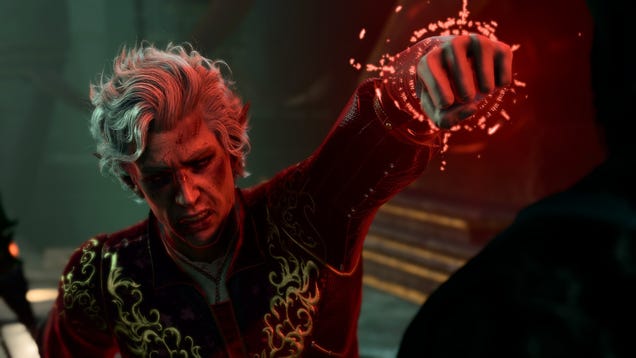 Years of playing RPGs have conditioned us to think we should always bring party members on their personal quests because they obviously have a vested interest in seeing how things unfold. Baldur's Gate 3 is no exception, and each of its complex, inexplicably horny party members has lengthy personal quest lines that…
---
Kotaku Monday, August 28, 2023 11:29 AM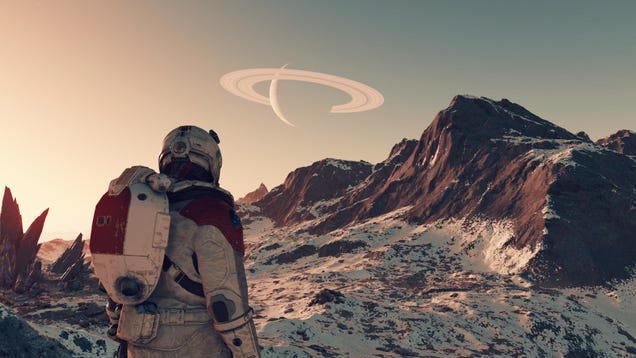 Starfield releases in just a few days, so naturally fans are spending the remaining hours picking apart every new leak. After copies of the game got into some players' hands early, a steady trickle of screenshots, video clips, and first-hand accounts has people debating whether Starfield is keeping its promises before…
---
Kotaku Monday, August 28, 2023 11:29 AM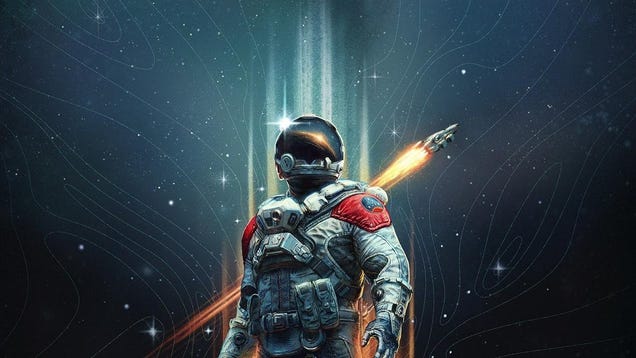 The saga of a now infamous Starfield leaker has ended up with a 29-year-old man booked on a felony charge after allegedly trying to sell stolen copies of the game online prior to its September 1 release date.

---
Kotaku Monday, August 28, 2023 11:15 AM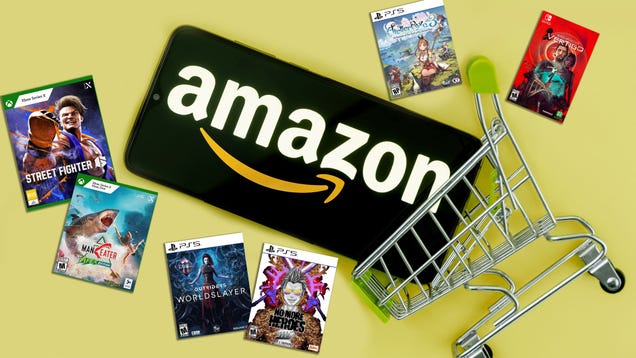 How's that backlog looking? What's one more? What's two more? Well if you were interested in grabbing a recent game you missed out on for a pretty killer deal, then there's some good news: Amazon's running a pretty killer deal right now that lets you buy one game and get another free.
---
Kotaku Monday, August 28, 2023 11:00 AM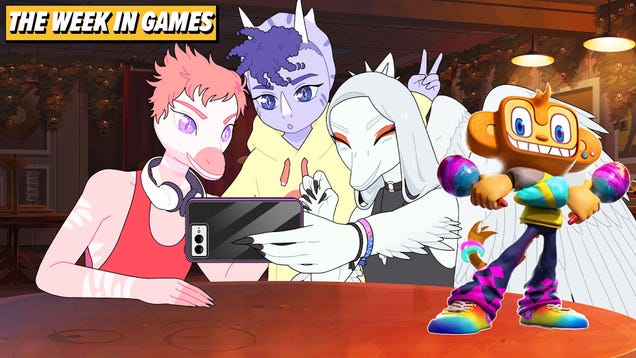 ---
Kotaku Monday, August 28, 2023 10:30 AM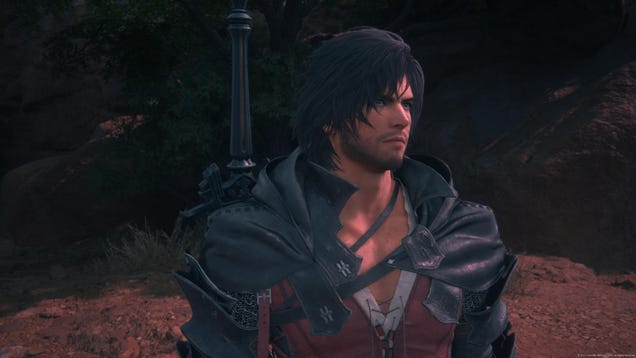 Final Fantasy XVI situates itself within a backdrop of swords, sorcery, and political turmoil, as its picturesque world of Valisthea is filled with inhabitants complicit in the upholding of slavery. Throughout the land, where lush evergreen forests, dank underground ruins, and rolling dunes are common sights, magic…
---
Kotaku Monday, August 28, 2023 10:05 AM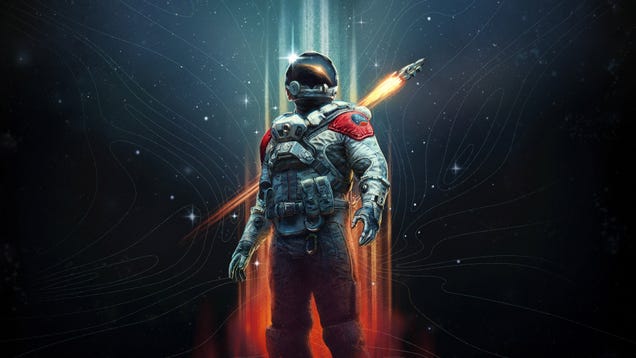 It's no secret that Game Pass is an exceptionally great deal for Xbox and PC gamers: 10 bucks a month gets you access to more games than you could ever possibly hope to finish in said month. And like many online gaming services, Microsoft offered ways of trying the service out for a lower cost. That's no longer the…
---
Kotaku Monday, August 28, 2023 9:15 AM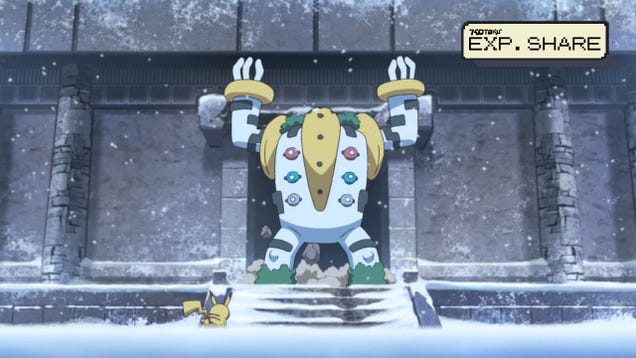 Regigigas, one of the many Legendary Pokémon introduced in Generation IV, doesn't need me to feel sorry for it. But the normal-type titan monster has been getting the short end of the stick thanks to its signature Ability Slow Start since it debuted in 2006, and I can't help but pity the poor, giant rock man sleeping…
---
PCGamesN Monday, August 28, 2023 1:02 PM
Who are the Starfield Freestar Collective faction? In Starfield, there are five major factions each with independent beliefs, a rich lore to learn about, and their very own missions to proffer players. Ranging vastly from a group of space pirates to a megacorp, players can join every faction in Starfield and decide how they'll play out their allegiances.
Among the ample Starfield faction choices is the Freestar Collective, a group dedicated to providing personal and independent freedoms for its members. So, what does it take to become a prominent figure in a seemingly peaceful force in the Starfield universe? We've put together all the information we know so far ahead of the Starfield release date from Bethesda including who they are, where they're based, and how to join them.
MORE FROM PCGAMESN:
Starfield release date
,
Starfield companions
,
Starfield traits
---
PCGamesN Monday, August 28, 2023 12:41 PM
Remember when Oblivion's $2.50 Horse Armor was universally mocked? Compared to Warframe's Tennocon 2023 Heirloom skins, priced at $89.99, that seems like the bargain of the century. And players of this sci-fi multiplayer game are not at all happy about the expensive bundle.
MORE FROM PCGAMESN:
Play Warframe for free
,
Warframe builds
,
Best FPS games
---
PCGamesN Monday, August 28, 2023 12:29 PM
Who are the Starfield Ryujin Industries faction? When it comes to factions in Starfield, Ryujin Industries stands out as one of the most uncharted. The space pirates of the Crimson Fleet have been at the forefront of Bethesda's updates, alongside Constellation, the United Colonies, and the Freestar Collective. But, when it comes to Ryujin Industries' place in the Settled Systems, intel has been harder to gather.
While there's not a lot we know about Ryujin Industries just yet, we must preface that what we do know, although small in size, is epic in interest. If the idea of a corporate life in Starfield has you intrigued, read on below for our guide on who Ryujin Industries are, where to find them, and how to join them. Before the Starfield release date, let's get clued up on the Starfield factions and their place in the Starfield lore and timeline.
MORE FROM PCGAMESN:
Starfield release date
,
Starfield companions
,
Starfield traits
---
PCGamesN Monday, August 28, 2023 12:05 PM
After Wo Long: Fallen Dynasty earlier this year, are you looking for another opportunity to dive into Chinese legend? Action RPG game Where Winds Meet aims to deliver just such an adventure, with a helping of Zelda: Breath of the Wild and Elden Ring thrown in for good measure.
The best Elden Ring builds
,
Elden Ring bosses
,
The best Elden Ring classes
---
PCGamesN Monday, August 28, 2023 11:58 AM
Who is Starfield Sam Coe? The rich tapestry of Starfield lore expands with each delectable info dump from Bethesda Softworks HQ. Whether it be a new trailer, developer shorts like the 'Into the Starfield' series, or live Q&As, the details of the highly-anticipated space RPG are bountiful.
A topic we've all been learning a lot about is the Starfield companions system. Unsurprisingly, given Bethesda's strong use of companions in the Fallout and Elder Scrolls series, it appears they're taking what they've already lovingly created and running further with it. In Starfield, players can recruit companions to their very own space crew. As revealed by lead quest designer Will Shen in the game's official Discord during a developer Q&A, "there are over 20 named characters who can join your crew. Four of them are from the Starfield Constellation faction and have the most story and interaction with the player, but all of the named characters have their own backgrounds and can follow you around (and carry your stuff)." This brings us swiftly onto one companion who seems to have the wealthiest of backgrounds behind him, Sam Coe. In our guide below, we explore who he is and what he brings to the table (or ship) in Starfield.
MORE FROM PCGAMESN:
Starfield release date
,
Starfield companions
,
Starfield traits
---
PCGamesN Monday, August 28, 2023 11:49 AM
What is the best MMORPG on PC? If you're wondering, those oft-used letters represent the words Massively Multiplayer Online, and refer to games where thousands of players come together in the same world. Is it one with spells to sling and demons to slay? Working your way through the stars as a miner or a corporate bigwig? Solving ancient conspiracies and fighting Lovecraftian horrors? Maybe it's all of them.
Add RPG for role-playing games and we're off to the dungeons! Ultimately, the deciding factor for the best MMORPGs on PC largely comes down to personal preference, so with that in mind, here's our list of the top MMOs currently alive and kicking. You're sure to find something that will swallow up entire days at a time, and many of these entries can also be considered some of the best PC games around. While there are plenty of recently updated and new MMOs to consider, the golden oldies on this list have withstood the test of time.
MORE FROM PCGAMESN:
Best MMORPG – top MMOs you should play
,
Lost Ark class tier list
,
All Lost Ark Mokoko Seeds locations
---
PCGamesN Monday, August 28, 2023 11:31 AM
Who are the Starfield United Colonies faction? While we eagerly await the release of Bethesda's upcoming epic space RPG, Starfield, every grain of information we can gather is vital. From the various developer updates so far, it's become clear that learning about Starfield factions is essential. We know there's five main factions so far as well as smaller groups but, for now, we're focused on the United Colonies.
As a strong military and political force, the United Colonies is the most powerful of the Starfield factions. Their rich history spans intergalactic conflicts, common enemies, and the formation of a web of member colonies. In the faction guide below, we're taking a deep dive into who the United Colonies are, where you can find them, how they fit into the Starfield lore and timeline, and how you can join them. Let's get going.
MORE FROM PCGAMESN:
Starfield release date
,
Starfield companions
,
Starfield traits
---
PCGamesN Monday, August 28, 2023 11:03 AM
What are the best Starfield builds? From our own Sol system, to Starfield's most notable system, Alpha Centauri, choosing the best Starfield build is a must if you want to soar through the skies with minimal difficulty.
We've got a variety of Starfield builds, and all of them excel in different areas, meaning we've got something for you no matter your preferred play style. You may find using Starfield companions that complement your combat style comes in handy, but the Starfield release date is just around the corner so brush up on your knowledge with our handy build guides below.
MORE FROM PCGAMESN:
Starfield release date
,
Starfield companions
,
Starfield traits
---
PCGamesN Monday, August 28, 2023 10:08 AM
Few Japanese role-playing games are as revered as 1995's Chrono Trigger. Many have craved something similar in the decades since, and plenty of developers have tried - and often failed - to scratch that itch. Enter Sabotage Studio's Sea of Stars, another indie-developed RPG inspired by Crono, Marle, and Lucca's time-hopping quest, along with other classics such as Super Mario RPG. It only takes a glance to see how much classic JRPG DNA Stabogate threaded through its latest, and that's before hearing any of the ten tracks Chrono Trigger's primary composer, Yasunori Mitsuda, provided for the game, or seeing the many other nods to it throughout the lengthy adventure we experienced while preparing for our Sea of Stars review.
MORE FROM PCGAMESN:
Sea of Stars review
,
Best RPG games
,
Best PC games
---
PCGamesN Monday, August 28, 2023 9:20 AM
The Day Before, Fntastic's zombie survival MMORPG, was pulled from Steam due to trademark issues surrounding its title. Now, after several months away from the platform, it appears that the developer is prepared to rename the game and has filed a trademark application for a new title.
Best PC survival games
,
Best PC zombie games
,
The Day Before release date
---
PCGamesN Monday, August 28, 2023 9:15 AM
What are all of the Starfield planets? As revealed in 2022's Xbox and Bethesda showcased, Starfield features over 1,000 planets spread across more than 100 star systems. On average, each system will have around ten celestial bodies for you to explore. We know you can build outposts in Starfield, hire characters to staff them, and harvest resources. It's likely that every planet has at least one point of interest worth delving into or valuable materials potentially difficult to find elsewhere.
Not every Starfield planet is going to be loaded with content, and some may not have life on them at all due to their procedurally generated nature. Some are home worlds of the many Starfield factions, where you can visit their main headquarters in Starfield cities like New Atlantis, on the planet Jemison. Many other worlds are desolate places ripe for exploration, though you'll have to set out on foot, which is just as well as the sole concern of Constellation, one of the primary groups, is to push the frontiers of human understanding. We've split the many known items into planets and moons and given information on which system you can find them in below.
MORE FROM PCGAMESN:
Starfield release date
,
Starfield companions
,
Starfield traits
---
PCGamesN Monday, August 28, 2023 8:26 AM
Have you ever wondered what goes on during Baldur's Gate 3's long rests? Does Larian Studios really expect me to believe that after a hard day of slaughter, my RPG game companions just chill out next to their respective tents? This tongue-in-cheek fan animation reveals just what they get up to before they hit the sack.
Baldur's Gate 3 quests
,
Baldur's Gate 3 review
,
Baldur's Gate 3 class
---
PCGamesN Monday, August 28, 2023 7:29 AM
Nightdive Studios has plans to remaster The Darkness, meaning that, if all goes well, PC players will finally get to murder people with demonic tentacles. Based on the Top Cow comic book of the same name, the game blends FPS gunplay with demon-assisted slaughter and, according to Nightdive's CEO, it's very much on its to-do list.
Best PC games
,
Best FPS games
,
Best action games
---
PCGamesN Monday, August 28, 2023 12:11 PM
Ever since the weirdness of Morrowind, Bethesda has crafted increasingly cozy worlds. Even the nuclear wastelands of Fallout 3 and 4 offered a wholesome slice of 1950s Americana when compared to Interplay and Black Isle's nihilistic originals, and the same seems true of Starfield. We might not yet know exactly what the cyberpunk-themed Neon city will hold for us, nor which of the 1,000 Starfield planets will prove the parallel to Skyrim's terrifyingly vast Blackreach, but the summer's 45-minute showcase demonstrated a world that seems to be premised on starry-eyed optimism. Bethesda might be calling it "NASA-punk," but, aside from ESRB warnings of substance abuse and swearing, I find it hard to see past the homely spaceship quarters and VASCO, the friendly robot companion.
MORE FROM PCGAMESN:
Starfield release date
,
Starfield companions
,
Starfield traits
---
PCGamesN Monday, August 28, 2023 8:13 AM
What is the Starfield timeline? So far, we've been piecing together the Starfield story and lore of major players and planets that appear in Settled Systems from the information teased in trailers and previews. Thankfully, Bethesda has now released a Starfield timeline spanning 278 years, allowing us to track all the major events in the story so far.
We already have a strong indication of just how big Starfield is, so it stands to reason that a universe of this size must have an expansive history to match. The official Starfield timeline charts humanity's course across the stars and their eventual settlement on distant planets, as well as the founding of major cities. Given how long we can expect our Starfield journey to take, let us walk you through the history of the Settled Systems.
MORE FROM PCGAMESN:
Starfield release date
,
Starfield companions
,
Starfield traits
---
Rock Paper Shotgun Latest Articles Feed Monday, August 28, 2023 11:42 AM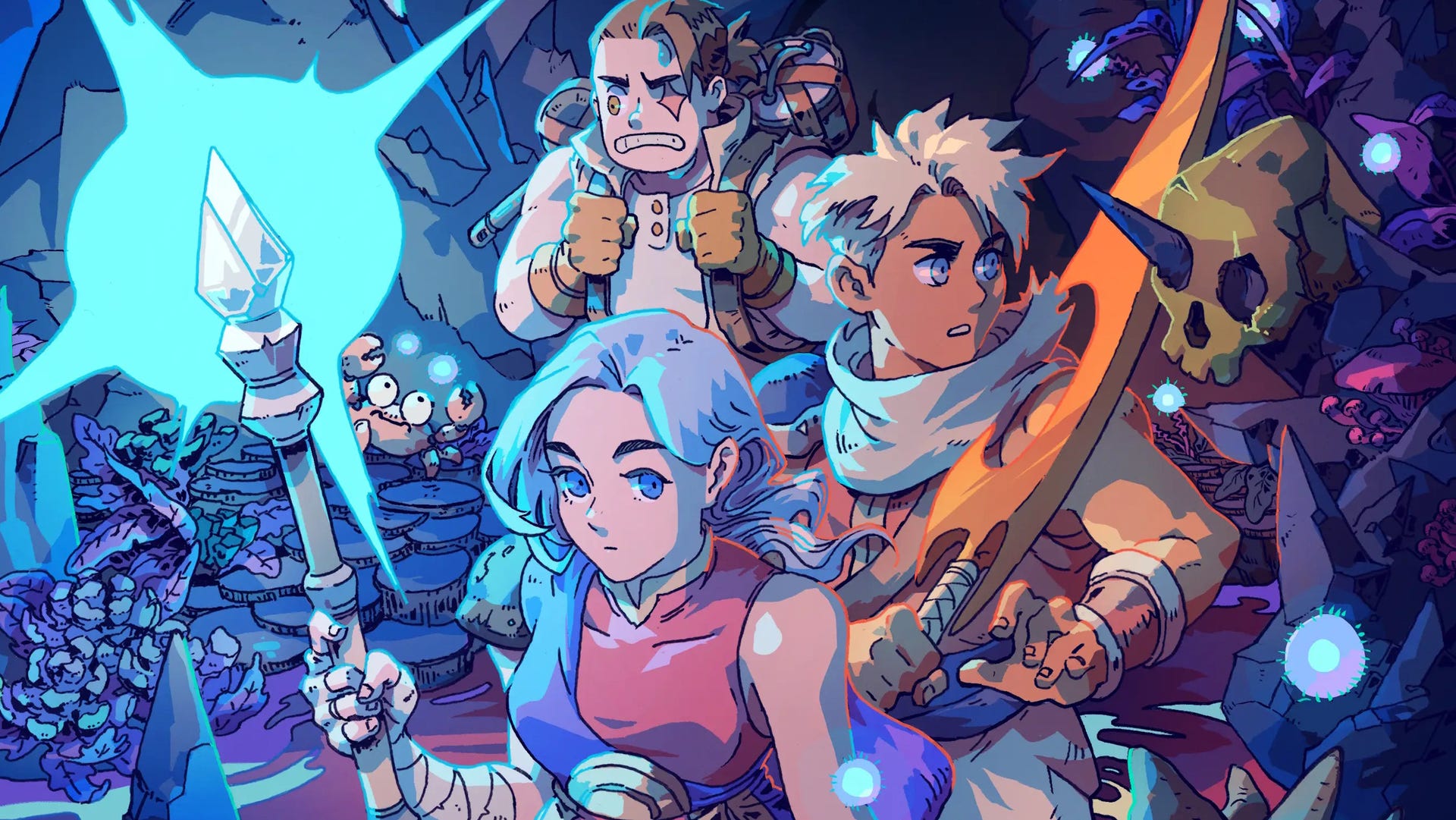 Many attempts have been made to recapture the JRPG's glory days. In Tokyo RPG Factory, Square Enix founded a whole studio dedicated to the craft, and more recently Squeenix's "HD-2D" style has come to define both their own retro work and that of others. But it's arguably the RPGs from outside Japan that have been doing a better job of propping up the SNES nostalgia tent. Last year's Jack Move and Chained Echoes were both infinitely more refreshing to me than the slightly tired Bravely Default and Octopath Traveler sequels, for example, and now we have The Messenger studio's latest, Sea Of Stars, which is probably one of the few Japanese-inspired RPGs I've played in the last decade that's even come close to bottling the mighty Chrono Trigger and lived to tell the tale. If you're the sort to cry, 'They just don't make 'em like they used to anymore', well, you can dry your tears, because Sea Of Stars is the one that is.
---
Rock Paper Shotgun Latest Articles Feed Monday, August 28, 2023 7:18 AM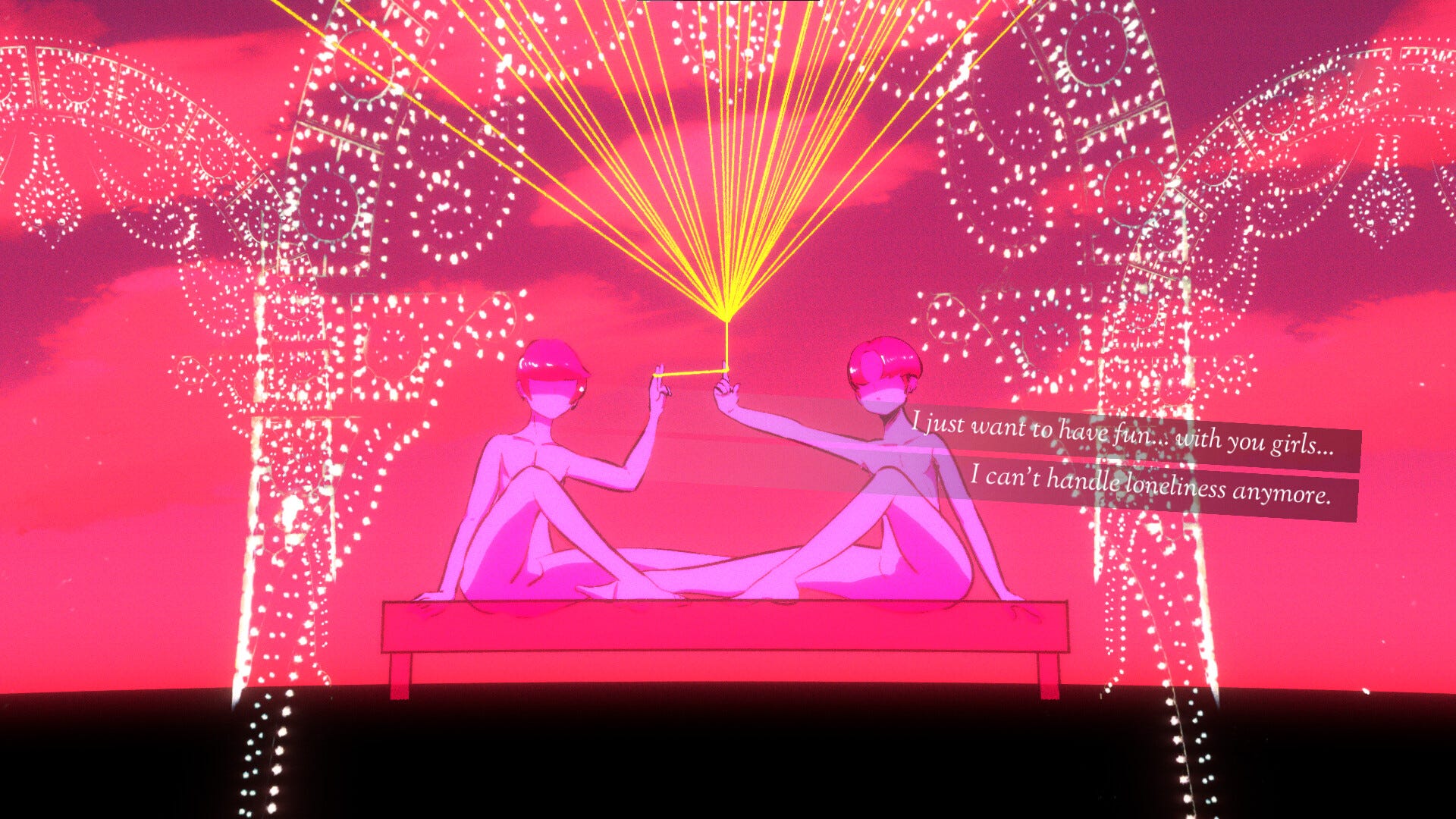 But you know. In a good way. My waking hours are, currently, beset by stress and anxiety from a number of different directions, and I've only had time to play about about an hour of Mediterranea Inferno so far. It's quite a short game, though, and I'm sort of transfixed. It's about three men in their early 20s who, pre-pandemic, were the toast of their party scene in Milan, and after a couple of years apart enforced by a lockdown they're reuniting for a summer mini-break. Having blazed through my early 20s I no longer really remember that unique, potent mix of feeling simultaneously fragile and invincible, but it's captured in this almost occult, yet hyper-real visual novel.
I may be playing on a Steam Deck on a rainy day, but the bold colour contrasts and the desperate enthusiasm of the dialogue really get over the feeling of a too-hot summer, of trying to force fun and recapture a friendship when you all want different things. The most intense segments of Mediterranea Inferno are the Mirages, visions that merge past and present and metaphor, giving explicit form to each character's wants and anxieties. It's unreal and yet a distillation of reality. It's quite an intense ride so far, but it's a good one.
---
Twinfinite Monday, August 28, 2023 10:01 AM
Two Solstice Warriors and their best friend set out on an adventure.
---
Twinfinite Monday, August 28, 2023 10:00 AM
You want thingamabobs? I've got twenty!
---
Twinfinite Monday, August 28, 2023 10:00 AM
The GBC had pure nineties vibes, but which games are still worth playing?
---
Twinfinite Monday, August 28, 2023 9:00 AM
Time to party up with the best in the latest D&D foray.
---
Siliconera Monday, August 28, 2023 2:00 PM
A clock inspired by the Bayonetta series is being released by Movic and Animate. It is a part of the UselessUse laboratory lifestyle brand which creates interior items inspired by various Japanese anime and video game franchises. The clock is available to pre-order between August 28, 2023 and September 19 on the Animate online shop. The price is 9,900 yen ($67.55) after tax. It is scheduled to release in late March 2024. [Thanks, PR Times!]
The metal hands are made to resemble the pocket watch Bayonetta carries in the games. The glass panel design is inspired by the Umbra Witch's magic circle from the game.
The clock is approximately 15 centimeters in size and is made of glass, zinc alloy, aluminum, brass, PVC and ABS materials. A pedestal stand is included. The watch runs on one AA battery, which is sold separately.
You can get a closer look at the clock in this gallery:
[gallery ids="980566,980567,980568,980570" link="file"]
This is one of multiple Bayonetta subtle pieces of merchandise. SuperGroupies released a line that included a backpack and wallet.
The Bayonetta clock by Movic is available for preorder until September 19, 2023 on the Animate online shop. It is scheduled for a late March 2024 release. Bayonetta 3 is available worldwide on the Nintendo Switch.
The post Bayonetta Clock Arrives in 2024 appeared first on Siliconera.
---
Siliconera Monday, August 28, 2023 1:30 PM
VShojo is teasing a new Vtuber with a video on social media. The trailer showed Ironmouse writing a letter. She then passes it to Haruka Karibu. We then see references to other current members, before the letter "arrives" at the end suggesting a new member. The message accompanying it also notes this is a "VShojo debut."
Here's the official teaser for the new VShojo Vtuber joining the lineup.
https://www.youtube.com/watch?v=NPpKM1isDO4&ab_channel=VShojoHighlights
The last new member to join the company is Henya the Genius. She debuted back in May 2023. Even though she's new to the company, she performed alongside the other active performers in the company at the Candy Pop Explosion first 3D concert for the company on August 26, 2023.
There are currently nine active Vtubers affiliated with VShojo. These are Apricot the Lich (Froot), Haruka Karibu, Henya, Hime Hajime, Ironmouse, Kson, Nazuna Amemiya, Projekt Melody, and Zentreya. However, one of them might be less active going forward. Nazuna announced on social media that she would be stepping back a bit from activities and less active than she currently is. However, she did perform at the 3D concert this past weekend alongside other members.
There's no debut date yet for VShojo's new talent.
The post VShojo Teasing New Vtuber in Video appeared first on Siliconera.
---
Siliconera Monday, August 28, 2023 1:00 PM
Bandai Namco will hold Pac-Man AR Sustainable Quiz on mobile devices in Japan between September and December 2023. The quiz will utilize augmented reality and let its players study environmental issues in the real world while being accompanied by Pac-Man characters.
To play this AR quiz, players must first install the STYLY app on their iOS or Android mobile devices. After the game goes live on September 4, 2023, they can then scan the QR code provided in Step 2 of the instruction page.
In Pac-Man AR Sustainable Quiz, the player will control a gigantic Pac-Man while approaching the opposing Ghosts and specific objects as possible answer choices. They can also adjust the size of AR objects based on their location. You can make them larger when going outside or smaller when indoors. The quiz will have multiple-choice questions based on five environmental themes: Climate Change, Water Resources, Energy, Food Waste, and Garbage.
In one of the screenshots that Bandai Namco shared, the quiz will ask if a Shinkansen train and a passenger airplane is more environmentally friendly. In another one, it will ask whether the size of forests around the world that diminish every minute is more equivalent to around 13 soccer fields or 13 tennis courts.
[gallery columns="2" ids="980512,980511" link="file"]
Bandai Namco has been revealing multiple projects featuring Pac-Man as the company's official mascot and most well-known character. The company previously announced that it is working with Wayfarer Studios to produce a live-action film and Lego to create a buildable arcade machine set, both modeled after the same franchise.
Pac-Man AR Sustainable Quiz will be available to access from September 4, 2023 to December 31, 2023.
The post Pac-Man AR Sustainable Quiz Will Run Until the End of 2023 appeared first on Siliconera.
---
Siliconera Monday, August 28, 2023 12:30 PM
Square Enix shared brand new trivia on the official Final Fantasy VII Remake social media account detailing information about Crisis Core: Final Fantasy VII Reunion's in-game virtual reality device. The Virtual Reality System (VRS) is a one that creates a virtual space and collects the wearer's physical data as they take on simulated missions. SOLDIERs are required to wear them for training missions and when they take the SOLDIER class promotion exam.
Zack Fair, the protagonist of Crisis Core: FFVII, is seen wearing the VRS at the beginning of Crisis Core: FFVII during a training mission in Midgar. This training mission Zack undertakes ultimately has him facing off against a virtual Sephiroth. Sephiroth's virtual data is so powerful that it breaks Zack's sword.
This virtual reality system can be seen throughout Crisis Core: FFVII in different training rooms in the Shinra Building. VRS is also referenced in the descriptions of various optional in-game missions that take place in simulated spaces. Notably, Professor Hojo's mission quest line heavily utilizes simulated spaces to have Zack fight a variety of difficult foes whose strength has been amplified for experimental study.
Final Fantasy VII Remake also features a Virtual Reality (VR) arena where Cloud Strife can take on various VR missions from a strange boy named Chadley who appears in the Sector 7 Slums. These VR missions allow Cloud to earn Summon materia and items to be used in battle.
Square Enix has been consistently sharing trivia about Final Fantasy VII, including information about Tifa's role in Crisis Core: Final Fantasy VII Reunion, Rufus Shinra's outfit, and Cloud's dress in Final Fantasy VII Remake.
Crisis Core: FFVII Reunion is available on the Nintendo Switch, PS4, PS5, Xbox One, Xbox Series X, and Windows PC.
The post Square Enix Explains Crisis Core Final Fantasy VII Virtual Reality System appeared first on Siliconera.
---
Siliconera Monday, August 28, 2023 12:00 PM
Level Infinite and SHIFT UP revealed new information about characters in the upcoming NieR: Automata collaboration event that will appear in mobile game NIKKE: Goddess of Victory. The name of the event is OuteR: Automata, and it will be available between September 1-27, 2023. Pascal will be the free unit available as part of the crossover. Furthermore, units 2B and A2 will each appear in new costumes.
The Japanese NIKKE social media has confirmed that Pascal will be voiced by original voice actor Aoi Yuki in the Japanese dub for the game.
https://twitter.com/NIKKE_en/status/1695979542647578800
Additionally, a 21-day login event will be available for the duration of the crossover. The official social media account for NIKKE has revealed the rewards that players will be able to collect by logging in every day. Pascal will be available as the Day 3 login gift.
https://twitter.com/NIKKE_en/status/1695987085788811287
The 2B and A2 costumes are both named Metamorphic Damage. The NieR: Automata characters can be obtained in NIKKE by claiming them via event mission challenges after obtaining their respective units in the gacha. You can take a better look at the new 2B and A2 costumes on the tweet below.
https://twitter.com/NIKKE_en/status/1695994638203502863
https://twitter.com/NIKKE_en/status/1696002185685782678
NIKKE: Goddess of Victory is available on the PCs and mobile devices. NieR: Automata is on the PS4, Switch, Xbox One, and PC, and its anime adaptation is streaming on Crunchyroll. The NIKKE NieR: Automata event runs September 1-27, 2023.
The post NIKKE NieR: Automata Event Characters Detailed appeared first on Siliconera.
---
Siliconera Monday, August 28, 2023 11:30 AM
Japanese fan FF14_mirapri completed a database for all of the items in Final Fantasy XIV from Square Enix. This includes all of the cosmetics, hairstyles, seasonal event exclusives, weapons and more spanning the entire history of the MMORPG. You can see the entire database at the new website.
According to the Square Enix's Eorzea database on the Final Fantasy XIV website, there are now over 37,000 acquirable items in the game. @ff14_mirapri's database includes high quality images of each item, sorted by gender when applicable. Even the color variants for each item is recorded.
FF14_mirapri stated in a tweet that the entire database took over three years to complete in its entirety. Also, the website was built from the ground up with no prior web-design experience.
[embed]https://twitter.com/ff14_mirapri/status/1696088672171704735[/embed]
The database was released just in time for Final Fantasy XIV's 10th anniversary, which players and the game are celebrating now with a variety of collaboration events and merchandise releases. On the official website, a collection of side stories are being released over the first half of September. A 10th anniversary memorial book that will document more memories will also appear. Also, a line of themed chips in collaboration with Koikeya sold out in just a day in Japan.
Final Fantasy XIV is available to download and play worldwide on the PlayStation 4, PlayStation 5, and PC. It will also come to Xbox Series X in Spring 2024.
The post Japanese Fan Creates Database of All Final Fantasy XIV Items appeared first on Siliconera.
---
Siliconera Monday, August 28, 2023 11:00 AM
Samba de Amigo is one of many Sega franchises that the company appeared to forget about. Originally an arcade rhythm game, it was ported to the Dreamcast and later the Wii before disappearing. Which is why it's such a pleasant surprise to see it back with a full sequel. Samba de Amigo: Party Central is designed to bring the series back to a new audience.
Samba de Amigo: Party Central retains the original game's focus on shaking maracas to the beat of various songs. In this case, the Switch's Joy-Cons are the maracas, shaking them to the on-screen directions. Orbs will float over to six circles, and players will need to shake in the right direction to earn points. At times, the game will ask you to pose, pointing the Joy-Cons in specific directions. You'll also sometimes be asked to trace a line across the screen like you're a Disney Channel cast member in the mid-2000s.
It's a simple game, as most games in the genre usually are. This simplicity is Samba de Amigo: Party Central's greatest strength. It's an easy game to pick up from the get-go, especially since the Joy-Cons are a natural replacement for the Dreamcast's maraca controllers. Before playing, I wondered why the game was a Switch exclusive, but the second I finished my first song, I instantly understood. There is no way to replicate this with a standard controller.
[caption id="attachment_980334" align="alignnone" width="1200"]
Screenshot by Siliconera[/caption]
This basic gameplay is incredibly fun. There's a primal joy in landing notes correctly, and the intuitive nature of the controls often leads to a natural flow. Simply lose yourself in the music, let the rhythm guide your hands, and you'll find yourself sweeping into a decent combo. When you get into the zone, it can feel like this goofy arm flailing is making you the most amazing dancer in the world. It's also horrendously addictive, as quite often my attempt at playing for only an hour turned into two or three. The "just one more song" feeling latches onto you and refuses to let go. It's pure arcade fun.
It helps that the song list is generally excellent. Naturally, your mileage may vary based on your taste. What I do know is that I loaded up the game, saw my eternal summer jam "I Won't Let You Down" by OK Go, and instantly knew I was in for a good time. It should be stated that there is a contemporary pop focus here, with popular music from the last ten years or so dominating the list. So you can expect the likes of Lady Gaga, Carly Rae Jepsen, Ariana Grande, Rina Sawayama, and Icona Pop, among others. But there is also "You Give Love a Bad Name" and "Karma Chameleon" for the dads in the room. Meanwhile, Sonic the Hedgehog fans in the audience have been granted "Escape from the City" and "Fist Bump" from Sonic Adventure 2 and Sonic Forces respectively. Sonic himself even makes an appearance during these songs, which is nice of him. (There is also launch DLC that adds more Sonic songs.)
What may be a disappointment for fans of the original Samba de Amigo is how little the game lives up to the "samba" part of its name. There is a severe lack of Latin flavor here, mostly relegated to a cover of "La Bamba," the grimly inevitable inclusion of "Macarena," and some original tracks from the first game. It's a real shame considering how much the original game was built around that vibe, but I guess the kids like Pitbull more these days.
That said, this could change with DLC. We already know that K-Pop is on its way, as is the Like a Dragon/Yakuza karaoke classic "Baka Mitai," so it's possible that a Latin pack could (and should) be thrown in somewhere down the line.
[caption id="attachment_980339" align="alignnone" width="1200"]
Screenshot by Siliconera[/caption]
While the gameplay was fun, there were times when I felt the detection was a little bit off. I'd usually find downwards notes to be especially picky, often requiring me to uncomfortably tilt the Joy-Cons upside down. Occasionally I'd be holding the Joy-Cons to the side for a pose and the game would show the maracas pointing at me or the floor. Whenever this happened, I wished there a calibration mode that would have helped the game and/or my Switch get a better sense of where I was standing.
Similarly, the HD TV lag that often plagues games in the genre is present, and it's not easy to fix. There is an option to compensate for lag like many modern rhythm games, but it's presented without context, so you need to keep moving in and out of songs to test it. Once again, a calibration mode that could figure this out for you (with an allowance for manual adjustment) would have been much better. If Rock Band 2 could have this in 2008, there's no excuse now.
It's a minor gripe though, and if you're playing this at a party as the title implies, you'll likely not care all that much. Where it becomes a problem is in the single-player mode, Streamigo.
[caption id="attachment_980341" align="alignnone" width="1200"]
Screenshot by Siliconera[/caption]
Streamigo sees you facing off a series of challenges to gain followers on a fictional social media site. As you gain more followers, more characters offer you challenges until eventually you're the samba ambassador for the entire universe.
For the most part, this is an excellent single player mode. You complete challenges and earn followers, which unlock more challenges. You also unlock a small number of followers even if you fail, which is a nice anti-frustration features as you make some progress regardless of your rhythmic talents. Challenges usually involve you achieving a certain rank or number of points, while others ask you to hit a specific number of Perfect notes. There are also boss battles where you have to play well enough to convince the audience to side with you over your rival. The cast of characters you encounter in each challenge are colorful and silly in the best ways. You have Max, a breakdancing cat, Rabbina, a sequined masked rabbit with a massive online following, or two cheetahs dressed as the Blues Brothers, among others. This mode is also a brilliant way to expose yourself to the wider song list outside of the basic alphabetical list in the main rhythm mode. Yes, this does mean you have to play that Maroon 5 song against your will, but let's not hold that against the game itself.
However, if I must criticise this mode, it's how its difficulty is structured. Some early challenges that require perfect execution of the song you're playing. A "No Boo" song will allow exactly 2-4 missed notes before failing you. A "Perfect Combo" song requires you to flawlessly execute a bunch of notes in a row and a single "Great!" rating or less resets the counter. These are perfectly fine challenges for hardcore players wanting to test themselves. They're less fine when frontloaded while you're still getting used to the game's quirks and slowing early progression. They even appear much less as you progress, so it feels like these challenges were placed in reverse of their intended difficulty curve.
The aforementioned detection issues also contribute to the frustration of these challenges. Getting a "Boo!" ranking on a note simply because your hand happened to drift slightly outside of your Switch's view is mildly annoying normally. When you require absolute accuracy in these challenges, it's obnoxious.
[caption id="attachment_980342" align="alignnone" width="1200"]
Screenshot by Siliconera[/caption]
That said, these issues failed to kill my joy at playing Samba de Amigo: Party Central. That's just how good this game feels to play, that even these kinds of technical issues can be overlooked. 99% of my playtime was joyful, and that's the important thing. I didn't get a chance to try out any of the multiplayer options, but considering how fun the base game is, I fail to see how adding friends to the mix would make it bad.
Samba de Amigo: Party Central is the welcome return of a quirky classic rhythm game. While musically it's now more Selena Gomez than Selena, and some technical issues threaten to get in the way, the game remains excellent. Add some friends to the mix and it truly will be the center of any party.
Samba de Amigo: Party Central will be released for Nintendo Switch on August 29, 2023.
The post Review: Samba de Amigo: Party Central Is a Joyful Rhythm Revival appeared first on Siliconera.
---
Siliconera Monday, August 28, 2023 10:30 AM
You can customize your Honkai: Star Rail shortcut wheel and add more friends to your list after the 1.3 update. HoYoVerse shared a Voices of the Galaxy Developer Radio announcement that went over some of the expected changes. The new changes tend to focus on cosmetic customization options.
The 1.3 Honkai: Star Rail update that most influences gameplay is likely the shortcut wheel settings. In the Settings section that comes up when you open your phone in-game, you can select shortcut wheel to choose what appears there. You can have either four or eight areas slotted into it, allowing you easy access to certain functions without opening a menu. To access it, you need to almost completely finish the Jarilo-VI Trailblaze Missions. It requires "No Time for Me, My Friend," the second to last "In the Sweltering Morning Sun" one, to be done.
The Honkai: Star Rail friends cap lifting is one of two changes tied to that. At the moment, we can have 50 friends. After 1.3 arrives, 100 friends can be added. You can also see when they were last online or sort them by levels. There will also be a new Pom-Pom Gallery sticker pack to use in messages with them.
Finally, there are some other customization options to change the appearance. You can change your in-game phone wallpaper by pressing the button next to your profile avatar and name. The Xianzhou Luofu Ingenium Dreams wallpaper will be the second option. PC players can hide the hints at the bottom of the screen by choosing Other Settings' System Functions in Settings. Finally, Simulated Universe Occurrences will use photos, rather than orbs.
We also already know about some other changes. For example, Trailblaze Power will go up to 240. Herta's Store will also stock a new Light Cone.
Honkai: Star Rail is available for the PC and mobile devices, and the 1.3 update arrives on August 30, 2023.
The post 1.3 Honkai: Star Rail Update Adds Shortcut Wheel, Increased Friends Cap appeared first on Siliconera.
---
Siliconera Monday, August 28, 2023 10:01 AM
I thought the Sea of Stars demo was fine.
I downloaded it a few days after it was announced during the February 2023. I didn't finish it. The concept seemed okay, I liked the spritework, and the battle system seemed well-executed. But other things demanded my time, and I reasoned it'd be something I might get to when it's on some subscription service.
What I didn't expect is for the full version of Sea of Stars to leave me absolutely floored. It's one of the best games I've played all year. The characterizations, stories, environments, opponents, and puzzles can feel so fresh and fun, even when they're clearly building on or inspired by classic RPGs. It feels like an adventure that will be name-dropped alongside Chained Echoes when it comes to a modern renaissance of games inspired by the likes of Chrono Trigger and other formative titles.
[caption id="attachment_980176" align="alignnone" width="1200"]
Image via Sabotage Studio[/caption]
Valere and Zale are special. Children born on the Winter and Summer Solstice, both were brought to Mooncradle and raised knowing one day, they'd enter Zenith Academy and become Solstice Warriors like Brugaves and Erlina, two older ones they follow and admire. After an instance with their childhood friend Garl, the head of the academy Moraine deems them ready to begin their training. After years, they're prepared to face The Fleshmancer's minions, take the test and meet with the Elder Mist to become fully fledged Solstice Warriors, and take part in their first cleansing to deal with a "Dweller" to keep it from becoming a "World Eater." And so, we join them, and eventually their allies like their friend Garl, as they head to step into their new roles and head to Wraith Island for the eclipse.
All of that probably sounds like a typical introduction and plot for an RPG. However, the way Sea of Stars tackles it all is so special. Even when it's setting up this plot, things happen that set it apart from more typical fantasy storylines. The implementation of characters like Garl and impetus for them joining Zenith Academy, the interactions between them and their mentors and the mentors with Moraine, and even the conversations between Valere, Zale, Garl, and the Elder Mist sew these seeds. Yes, it is a coming-of-age tale combined with one involving the saving of a world, but it's also playing with that and doing things you might expect.
[caption id="attachment_980178" align="alignnone" width="1200"]
Image via Sabotage Studio[/caption]
I also loved that while this is very much Valere and Zale's story, supporting cast members don't feel like they're tacked-on party members and NPCs who occasionally get a brief part of the larger tale dedicated to them. Garl, in particular, felt just as important to me as his two chosen friends, and there's something so remarkable about it. He's not the ordinary friend who waited. He isn't comic relief. He matters, and I love Sabotage Studio for that. And he isn't the only one. I found myself caring so much about characters who, in other games, might have been relegated to asides or short quests. To be honest, I got the kind of additional love and attention I would have expected from a major Final Fantasy release's supplemental characters here, and I can't help but feel Sabotage's insight and detail puts that of Square Enix's Final Fantasy XVI to shame. I felt more attached to a wizard named Malkomud, who is really central only at certain moments, than I did about Benedikta Harman.
This level of excellence isn't just present with the character design and story. It comes up in practically every element in Sea of Stars. The environmental design is great. Both Valere and Zale are incredibly active characters, and as such they're climbing and jumping around their environments when you're in dungeons or other areas. This means there could be secrets around every corner, as you might be able to walk across a thin outcropping of rocks, scale certain walls to reach higher areas, or use eventual abilities you unlock to do things like use innate magic to change the time of day or gusts of winds to move blocks to solve puzzles and access areas. It's dynamic and encourages you to explore, with all sorts of rewards like extra ingredients for cooking, items, equipment, or even access to new areas as rewards.
[caption id="attachment_980177" align="alignnone" width="1200"]
Image via Sabotage Studio[/caption]
That same sense of movement and liveliness extends to the combat system. It's turn-based, but there's a sense of Paper Mario or Mario RPG timing involved. You can turn attacks into multi-hit ones or mitigate damage by pressing a button at the right time. You can "break" enemies and keep them from using stronger attacks by using the right types of damage and elements shown in the countdown window to basically mess up their concentration. You can learn combo skills between characters, allowing all your efforts when fighting to yield access to fantastic skills that can really save you at critical moments. Not to mention basic attacks restore MP and allow you to "use magic without using magic" by causing these orbs to fall that you can have other characters — even ones who can't use Solstice Warrior magic like Garl — absorb to empower their attacks. Add to that no need to grind, due to the game keeping up with your progress and adjusting enemies accordingly, relics that can help you with timing, and the accessibility options that do things like restore health after each battle's done, and it all feels so… fun. It's never tedious and is genuinely a joy.
Also, it looks so gorgeous all the while. The character designs, from the sprites to their portraits, are phenomenal and distinctive, while still being clear and recognizable in any situation. The enemies end up having personality, even some of the more common ones. Environmental design is great, with clear tells when you can explore more, explicit ambiance for certain areas, and just a generally great level of attention to detail.
[caption id="attachment_980180" align="alignnone" width="1200"]
Image via Sabotage Studio[/caption]
The result is a game that just feels welcoming and lived in. When you happen upon villages, they feel like real communities. Characters come across as well-rounded, actualized individuals. I never felt forced to retread certain paths unless I wanted to see if there was a secret there, as there was no forced grinding or unnecessary padding. However, if I did want to do more, like fish, cook, play Wheels, or hunt for Rainbow Conches, I could do that.
Speaking of Wheels, it is giving Splatoon 3's Tableturf Battle, the Trails series' Vantage Masters, and Final Fantasy's Triple Triad a run for its money as one of my favorite in-world games. It's something of a strategic affair in which you pick two of six Heroes figurines, and spin the wheels tied to them to get a "hand" of icons. You use these to match energies to act, raise bulwarks to defend, and even evolve Heroes via earning XP, all in the name of getting strong enough to fend off your opponent's attacks while hopefully depleting their HP. Each Hero is in a different role or has certain specialties. It is such a great diversion, I often found myself looking for new Wheels champions to play against for that first time reward when you win or even a casual match.
Sea of Stars feels like something special. It lovingly honors RPGs that came before it, while also setting its own course. I kept happening upon NPCs, design decisions, and even lines of dialogue that stuck with me. Everything flows together so well and is paired with a heartfelt story that feels innovative while building upon a classic kind of adventure.
Sea of Stars will come to the Nintendo Switch, PS4, PS5, Xbox One, Xbox Series X, and PC on August 29, 2023.
The post Review: Savor Sea of Stars appeared first on Siliconera.
---
Siliconera Monday, August 28, 2023 9:30 AM
Following reports of deleted items using a Genshin Impact Kaveh hack and plug-ins, HoYoVerse addressed the issue and announced bans. Players were heading into co-op and using Kaveh's Elemental Skill to make objects in the world, like petrified trees in Domains. HoYoVerse said it patched out the hack on August 25, 2023, then fixed affected players' worlds who got in touch with the company on August 26, 2023. It also announced there will be bans for Genshin Impact players who used the hack, as well as a commitment to take legal action against them.
HoYoVerse's statement first encouraged contacting customer service via its official genshin_cs@hoyoverse.com email address. It asked people who experienced the issue to report their missing objects, as well as the UID of the person they were playing Genshin Impact with who used the Kaveh hack and plug-ins to delete the objects.
Here is the full statement from HoYoVerse about Genshin Impact illegal plug-ins, the Kaveh hack, and the bans and legal action that it will initiate.
Dear Travelers,
It has come to our attention that some Travelers have been using plug-ins to tamper with game data and intentionally disrupt the gaming experience of other Travelers: In Co-Op Mode, they were found using plug-ins to remove items from other Travelers' open world, preventing them from playing under normal circumstances.

The relevant issues have been fixed on August 25. By August 26, our developers had fixed the accounts of the Travelers who encountered this error and contacted Customer Service for assistance. We have also notified Travelers regarding the status of the fix through Customer Service. We will continue to monitor this issue after it has been resolved. Currently, Co-Op Mode is working as intended and Travelers can continue to proceed as normal.

*Currently, some items in a small number of accounts may not be restored yet. This will not affect Travelers' normal game experience. This issue will be fully fixed in a future update, and we will notify affected Travelers via in-game mail.

If you have recently encountered a similar problem, you can report it to us via our Customer Service with the detailed location of the item in question. Upon verification that said problem is caused by a similar plug-in, our Customer Service will contact you as soon as possible.

Additionally, if you experience any other issues or notice any violations that involve the usage of third-party plug-ins or tools, you may also contact our official Customer Service (when reporting a violation, please attach the UID of the player violating the rules, the reason for the report or other relevant information), which will allow our developers to better locate the issue and correct it.

Using such plug-ins to remove items from other Travelers' open world via the tampering of game data has seriously affected their gameplay experience. To maintain fair play and protect the rights of Travelers, we have banned accounts using these plug-ins and will take legal action against developers, users, and disseminators of such plug-ins.

Currently, we have confirmed that developers and users of this plug-in are posting content in the community or on video sites disguising themselves as victims to confuse the public and incite panic. We will deal with such actions in accordance with the "Terms of Service," "Privacy Policy," and applicable laws and regulations.

Thank you for your continued support and accompaniment of Genshin Impact. We have always strived to maintain a healthy and fair gaming environment, and any attempt that jeopardizes the fairness of the game through improper means is strictly prohibited. At the same time, the development team would like to hereby declare that any game vulnerabilities have no relation to the design of the game, its plot, or characters. Please refrain from making unwarranted associations to negatively affect the experience of other Travelers. We hope that all Travelers can boycott plug-ins, third-party tools, and other unethical behavior to maintain a fair and friendly game environment together.
Genshin Impact is available for the PS4, PS5, PC, and mobile devices.
The post HoYoVerse Issued Statement on Genshin Impact Kaveh Hack and Plug-ins appeared first on Siliconera.
---
PC Invasion - FeedDDD Monday, August 28, 2023 1:54 PM
For long-time fans of the Armored Core franchise, the Karasawa is a weapon that is very familiar. It has appeared in every title so far, and Armored Core 6 is no exception. It isn't unlocked in the usual way, with hidden chests or game progression. To get the Karasawawa, a lot of effort and time needs to be put into Armored Core 6. It is unlikely, if not impossible, to acquire it on your first playthrough. How to get the Karasawa in Armored Core 6 To earn the Karasawa, or KRSV in Armored Core 6, you need to progress through the LOGHUNT program all the way to level 12. This is no easy feat and will require returning to many of the missions and progressing partway through New Game+. When you visit the replay option for missions, you will be told whether there is a combat log still available on the map. The text will either let you know that there is one pending or already completed. Go back and grab them all to get a little closer to acquiring the Karasawa in Armored Core ...
---
PC Invasion - FeedDDD Monday, August 28, 2023 1:46 PM
Daily Commission Quests are an excellent way for the players to earn extra Primogems or Mora in Genshin Impact. Alongside introducing a new region, Fontaine, Genshin Impact has also introduced a new Daily Commision Quest for the players called 'Don't Get Crabby,' which requires you to complete a task named 'Destroy all of the Bullet Barnacles.' In this quest, you must destroy three marked Bullet Barnacles while swimming underwater. It might seem a bit tricky to some, but it is not very tough if you know the proper technique. Here is how to complete the 'Don't Get Crabby' commission quest by destroying all the Bullet Barnacles. Genshin Impact: How to destroy Bullet Barnacles In order to destroy the Bullet Barnacles, you will need to acquire the Xenochromatic Armored Crab ability. These crabs live under the water in the Fontaine region and can be identified by their blue slug-like structure. You can absorb the ability of these crabs by only aiming and holding your norma...
---
PC Invasion - FeedDDD Monday, August 28, 2023 1:11 PM
It was a trap the whole time, obviously. Ciders were never going to be a trustworthy ally at the beginning, and now look at you, fighting a glorified Roomba. The fire-spewing, hammer-handed death machine is more than a formidable opponent and will not hesitate to sweep you up and out of existence. This fight can be a frustrating one because although it has two weak points, that is all it has, and they're tough to get to. Beating the Smart Cleaner in Armored Core 6 may have you stuck, but here's the technique to get it done. Armored Core build This is the key to beating the Smart Cleaner in Armored Core 6. The two weak points are either right on the front or right on the top of the Smart Cleaner. However, getting to the one on the front is a pipe dream until it is staggered, so you're going to have to fly. Get yourself some tetrapod legs on your Armored Core and a formidable generator because hovering is your friend. As for weapons, top-down attacks are the answer, si...
---
PC Invasion - FeedDDD Monday, August 28, 2023 12:57 PM
Sea of Stars is a surprisingly nuanced turn-based RPG that throws a lot at new players from the get-go. Before becoming a fully-fledged Solstice Warrior, you must take on the Trials of the Mist. These trials give you a taste of what's to come, but they are also quite challenging, and there's a demanding boss battle at the end. Let me show you how to beat the Trials of the Mist in Sea of Stars, along with combat strategies. How to beat the Trials of the Mist in Sea of Stars The Trials of the Mist are split into three chambers, followed by the most challenging battle in the game thus far. You can tackle these areas in any order, but for simplicity's sake, let's start with the leftmost portal and work our way across. Left Portal Head up the stairs and grab the chest to your right for a set of Basic Armor, then battle the enemies. These foes are a pain as they are resistant to regular attacks. Hit them with your normal attacks to spawn orbs, then go ...
---
PC Invasion - FeedDDD Monday, August 28, 2023 12:47 PM
A game that throws boss fights at you out of the blue is both fantastic and frustrating. Usually, it is possible to predict when one is coming up, but Armored Core 6 likes to take you unawares. Sulla turns up right in the middle of a chapter, and he is no easy boss to defeat in Armored Core 6. He is nimble, packing serious heat, and can stagger you in seconds. It took me quite a few tries to figure out the technique that worked for me, but I got there in the end. How to beat Sulla in Armored Core 6 He is fast, he is heavy on stagger attacks, and he will dodge almost everything you throw at him. This makes it essential to be prepared before you fight Sulla in Armored Core 6. Armored Core build I would recommend going for something heavy and with a high Attitude Stability. His shoulder plasma and pulse gun focus on stagger, so arm yourself against it. Although he focuses on rapid movement, I found that going in with the Armored Core tetrapod legs actually helped me more than...
---
MonsterVine Monday, August 28, 2023 10:01 AM
Sea Of Stars is a retro-inspired RPG game from Sabotage Studios, known widely for their work on the game "The Messenger". Sea of Stars Developer: Sabotage Studios Price: $34.99 Platform: PC, Switch, Xbox, PlayStation MonsterVine was supplied with a PC code for review This game is technically a prequel, set in the same world as […]