---
Kotaku Thursday, August 24, 2023 7:10 PM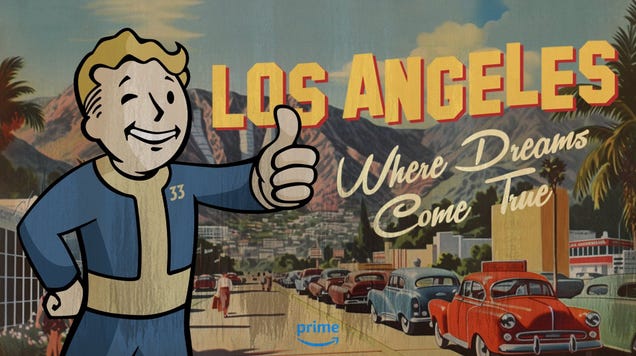 Amazon recently revealed that its Fallout TV show will begin streaming in 2024 by tweeting a 1950s-looking postcard from Los Angeles, California with Pip Boy giving the thumbs up. Upon closer inspection, fans have noticed a lot of weird anomalies that have some thinking it might actually be AI-generated.
---
Kotaku Thursday, August 24, 2023 6:15 PM
Folx, I'm falling in love. If you ever wanted to combine the gloom of the original Killzone with gameplay from Titanfall and F.E.A.R. as well as Doom and its neo-retro children—and toss in some immaculate vibes from 1995's Ghost in the Shell for good measure—then let me tell you about Sprawl.
---
Kotaku Thursday, August 24, 2023 6:00 PM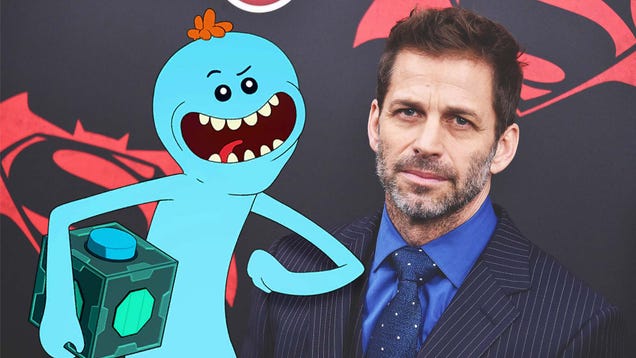 Sure, Zack Snyder loves making five-hour-long movies. But he's still a person who needs to relax and take a break from all the work. And apparently, he spent quite a lot of time playing Fortnite as Mr. Meeseeks, saying that he took a "deep dive" into the popular free-to-play online shooter.
---
Kotaku Thursday, August 24, 2023 5:07 PM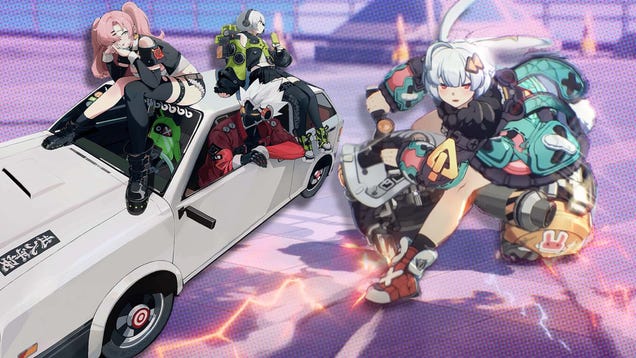 Whenever a gaming event like Gamescom rolls around, I wait with bated breath for an action role-playing game with stylish combat, fashionable characters, and a litany of anime action sequences to make my head explode in excitement. And Gamescom, like Prometheus descending Mount Olympus, delivered just such a game unto…
---
Kotaku Thursday, August 24, 2023 4:45 PM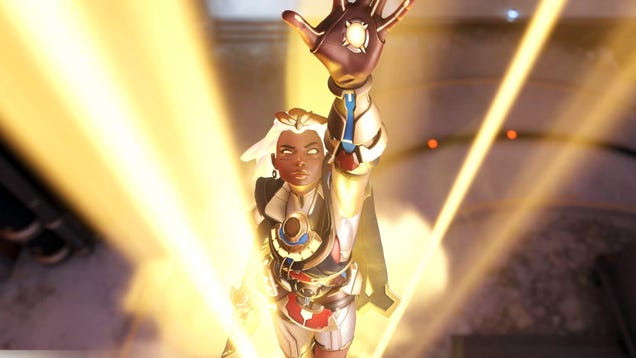 It's only natural that after Overwatch 2 heroes debut, Blizzard starts turning the knobs up and down to try and balance them out. Sometimes you've just gotta put something terribly disruptive into the game and see how the community reacts to know exactly how a character will affect the meta. That in mind, it's now…
---
Kotaku Thursday, August 24, 2023 3:35 PM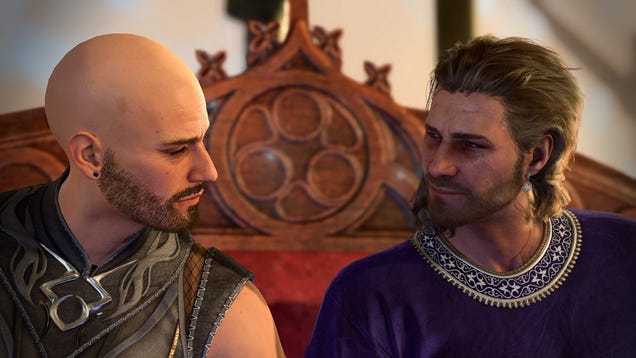 If you've been even passively paying attention to Baldur's Gate 3, the latest, perhaps greatest, fantasy RPG from Larian Studios, you know there's a lot of sex in it. Some would argue too much, while others might say it's exactly the amount you tend to see when hot people get thrown into a high-stakes situation. Got…
---
Kotaku Thursday, August 24, 2023 2:50 PM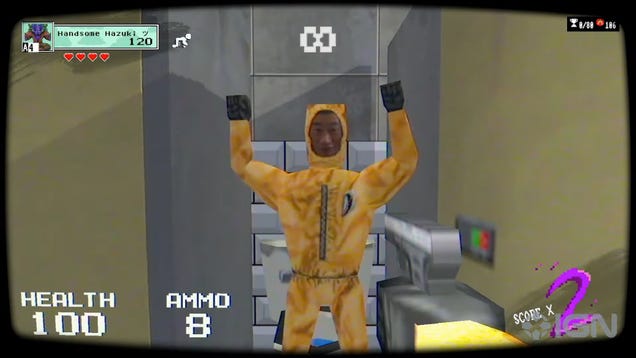 The world needs more silly minigame collections. This is something I've long believed. Yes, WarioWare is nice. But we need and deserve more. Lucky for us, Super 56—releasing on PC soon—seems to be answering the call and providing a new collection of odd, retro-inspired minigames that are controlled entirely by one…
---
Kotaku Thursday, August 24, 2023 2:49 PM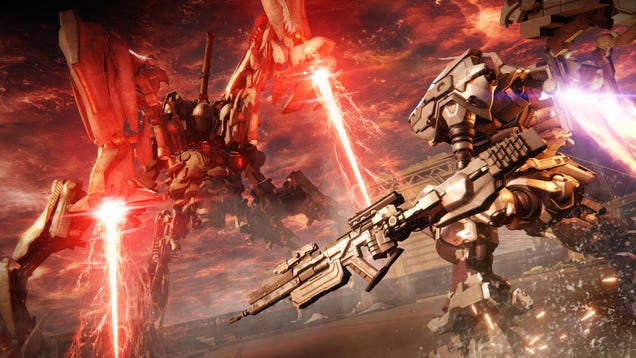 I loved Armored Core VI. I also died a ton. A couple boss battles lasted me multiple nights. But in my 45 hours with the game I've learned a lot and now things aren't so brutal.

---
Kotaku Thursday, August 24, 2023 2:45 PM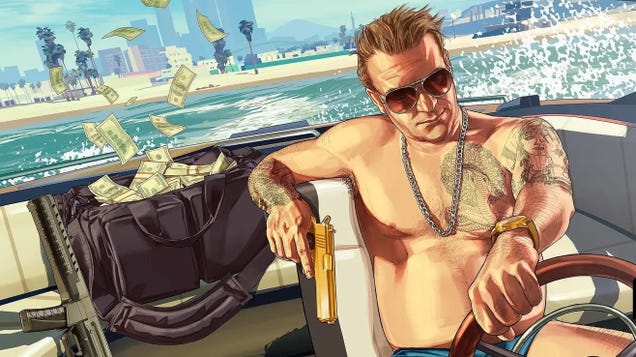 Despite a booming job market overall, 2023 kicked off with the biggest tech companies laying off thousands of employees. Cuts at Microsoft hit Halo Infinite devs at 343 Industries and other game teams across the company, including at Bethesda. Months later, layoffs are continuing across other pockets of the video game…
---
Kotaku Thursday, August 24, 2023 2:40 PM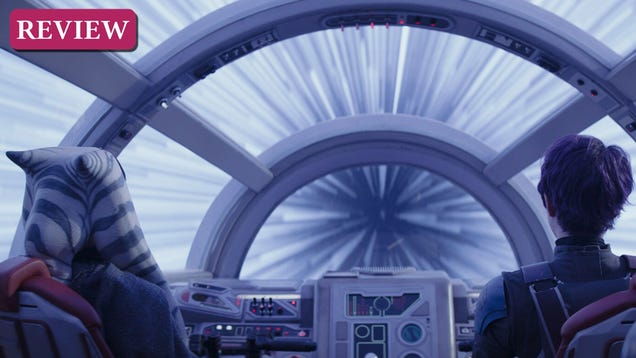 Dave Filoni and the other people behind Ahsoka don't have it easy. The notion of imbuing a live-action series with dozens of hours' worth of character development and lore from other shows is daunting—and trying to do all that within the larger Star Wars lexicon, whose fans are unyielding and often bitter, is an even…
---
Kotaku Thursday, August 24, 2023 2:02 PM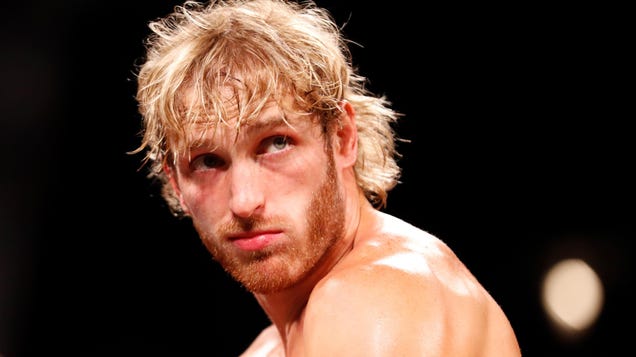 Logan Paul's NFT-based, play-to-earn "game" CryptoZoo never showed up after a botched preliminary launch in 2021, securing Paul a class-action lawsuit and furious investors waiting for the $1.3 million he promised as compensation. It's been six months, though. Instead of continuing to wait quietly, scam victims…
---
Kotaku Thursday, August 24, 2023 1:55 PM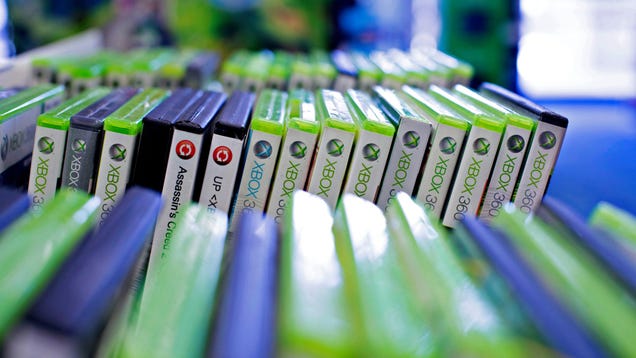 Phil Spencer, the head of Xbox Gaming, said in a Eurogamer interview that preserving Xbox 360 games that will be lost once the console's digital store shuts down forever in 2024 is at the "front and center" of the company's mind.

---
Kotaku Thursday, August 24, 2023 1:29 PM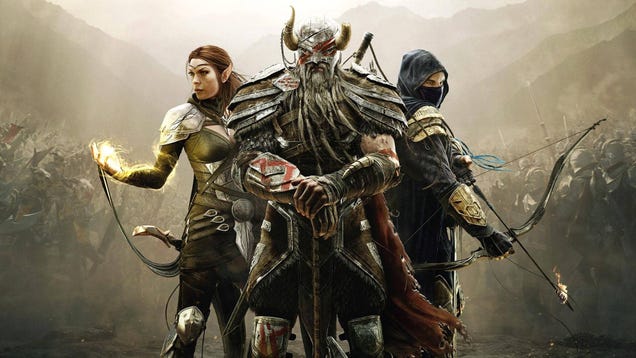 Todd Howard, longtime director of huge open-world RPGs like Fallout 4 and the upcoming space adventure Starfield, appears to regret how Bethesda announced The Elder Scrolls VI, suggesting it should have revealed the game more "casually."
---
Kotaku Thursday, August 24, 2023 1:00 PM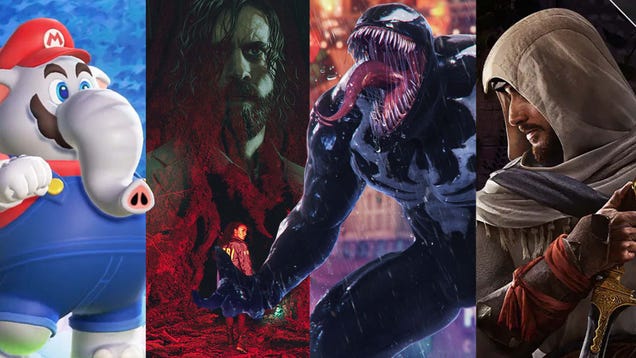 Oh no! I just looked at a calendar after all these video game showcases and realized that later this year has become really, really packed, with Alan Wake II, Spider-Man 2, and more all launching in a 10-day span of time later this fall (and that's after Remedy announced it was delaying the Alan Wake sequel…
---
Kotaku Thursday, August 24, 2023 12:37 PM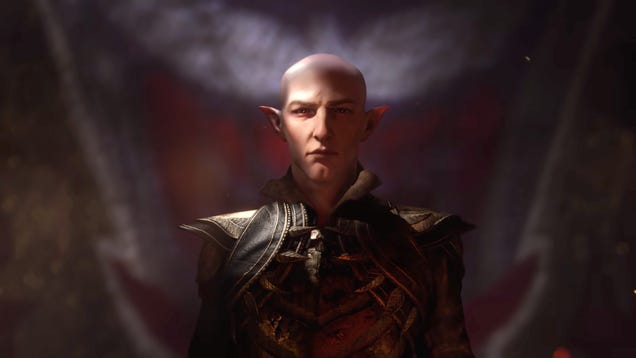 BioWare announced on August 23 that it wouldn't be showing off any updates for Dragon Age: Dreadwolf and the upcoming Mass Effect game at EA Play Live, much to the disappointment of fans waiting for a glimpse at the latest entries in the beloved RPG franchises. Alongside that came the announcement that the company…
---
Kotaku Thursday, August 24, 2023 12:31 PM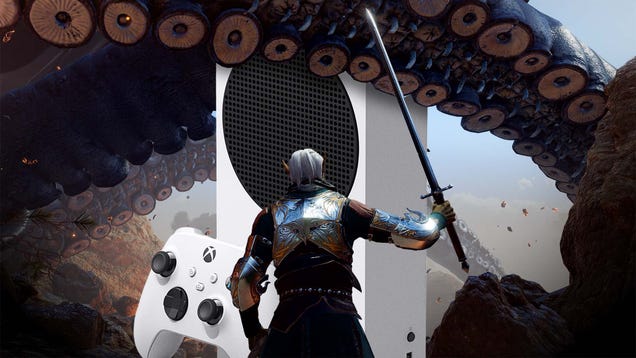 Baldur's Gate III arrives on PC on August 3 and is right around the corner on PlayStation 5. But what about Xbox Series X/S? The sprawling role-playing game still doesn't have a release date on Microsoft's console, though fortunately Larian Studios was recently able to confirm that it will arrive before the end of…
---
Kotaku Thursday, August 24, 2023 12:25 PM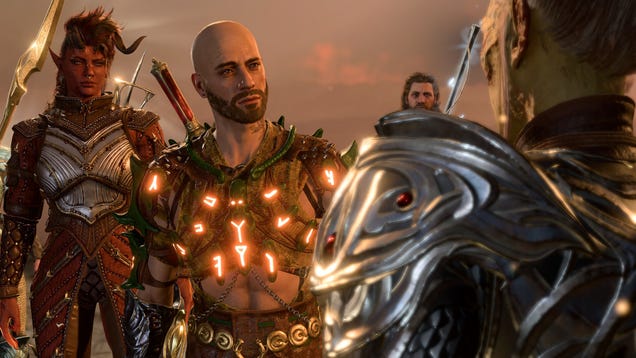 Baldur's Gate 3, which launched for PC this month and is coming to PlayStation 5 on September 6, has endured a complicated saga in coming to Xbox Series X/S. This was largely attributed to difficulty in making split-screen co-op performant in the Series S version, but new info suggests developer Larian Studios is…
---
PCGamesN Thursday, August 24, 2023 6:34 PM
Dark and Darker had a surprising launch, taking fans of RPG games by surprise as it recently dropped out of nowhere. Since its release came out of the blue, players have been exploring the ins and outs of the unique experience crafted by Ironmace Games. Like most fantasy games, Dark and Darker is packed to the brim with magic, might, and treasure. If you're diligently awaiting its new patch, we're happy to tell you that Ironmace has just posted the game's seventh hotfix update, full of buffs and fixes ahead of the first planned early access wipe.
Dark and Darker release date
,
Dark and Darker system requirements
,
Dark and Darker classes guide
---
PCGamesN Thursday, August 24, 2023 6:00 PM
It's official: WoW Classic Hardcore has been reborn, and its out right now. I use the term reborn, though, because Hardcore realms have a storied history in World of Warcraft Classic, and with that a legacy to live up to. I asked Blizzard if bringing their interpretation of the already popular mode into the age-old MMORPG comes with any pressure, and the team admits they've been feeling the heat.
MORE FROM PCGAMESN:
WoW Dragonflight tier list
,
The best WoW addons
,
WoW Dragonflight review
---
PCGamesN Thursday, August 24, 2023 5:37 PM
Conscript is one of the most unique horror games I've ever seen, and it's unsettling in all the right ways. There's nothing scarier than real life itself, after all, and Conscript takes place within the trenches of World War I while drawing from iconic games like Resident Evil 4. You play as a lone French soldier navigating the brutal environment and solving complicated puzzles. At Gamescom, we got the opportunity to talk to Jordan Mochi, the solo Catchweight Studio developer behind the classic-inspired horror game.
Best indie games on PC
,
Upcoming PC games
---
PCGamesN Thursday, August 24, 2023 3:23 PM
Every day, more Microsoft users are upgrading to Windows 11, not just to make use of the improved compatibility for new PC games, but also to take advantage of the extra goodies that come with the latest operating system. As we get closer to the release of WiFi 7, those on the fence about upgrading to the latest OS may finally have to make the jump, as Windows 10 seemingly won't support the 7th generation of WiFi, while Windows 11, ChromeOS, and Linux will.
Microsoft DirectX Raytracing
,
Microsoft Hololens hands-on
,
Windows Game Mode preview
---
PCGamesN Thursday, August 24, 2023 3:22 PM
Doom is iconic for thousands of reasons. Between the blood and metal level design, expansive, great-feeling arsenal, and always fun-to-kill demons, it's clear why Doom 1993 remains the greatest and most influential of all classic FPS games. But one thing stands out above all - the speed. Other shooters might be quick, and demand a lot of motion, but rarely are they 'Doom fast,' able to find that immensely sweet spot between balletic motion and perpetual, bullet-churning offense. Enter Forgive Me Father 2, a new boomer shooter, built in Unreal Engine 5, that mixes the Lovecraftian world and special abilities of Dishonored with Doom's pitch-perfect blend of dancing and destroying. Blood, Quake, Half-Life, and the other monoliths of the '90s are strong here, but there are also shades of Borderlands, BioShock, and XIII. This is, by any measure, an FPS for FPS fanatics.
New PC games
,
Best PC games
,
Free PC games
---
PCGamesN Thursday, August 24, 2023 3:13 PM
One of the best things about the Steam Deck is that it's capable of playing some of the best PC games on the go and there exists a myriad of available accessories for the PC gaming handheld. This latest accessory, from GuliKit, may take the prize as being one of the best-looking Steam Deck docks on the market.
MORE FROM PCGAMESN:
Best graphics card
,
Best gaming PC
,
Best SSD for gaming
---
PCGamesN Thursday, August 24, 2023 3:10 PM
Killing Floor 3 is easily one of the most exciting FPS games I've seen revealed in a while, especially when I consider my own history with the series. From goofing around in-game with friends to getting through some seriously chaotic boss battles, I've had my fair share of Killing Floor fun. In an exclusive interview during Gamescom, we got to sit down with the creative director, Bryan Wynia, to discuss the future of Killing Floor 3 and what Tripwire Interactive has planned for the third entry.
MORE FROM PCGAMESN:
New PC games
,
Best PC games
,
Free PC games
---
PCGamesN Thursday, August 24, 2023 2:43 PM
Where are the Blasphemous 2 wax seeds? On your travels through the Severed Tower in Cvstodia, you'll inevitably encounter Cesáreo, a desperate father who begged the Miracle to help him feed his waxen infant child and received an endlessly lactating breast grafted onto his chest for the trouble. It's a sorry sight to see, made worse once you speak to Cesáreo himself and discover that he's short on time – and he needs your help to ensure his baby survives after his passing.
To complete Cesáreo's questline, you must plant Blasphemous 2 wax seeds before him. These seeds will later sprout into waxen sisters that can watch over Cesáreo's offspring after he's taken by the Miracle. Much like Blasphemous 2 cherubs, finding wax seeds is easier said than done, and requires you to traverse the far corners of the platform game's map. Here are all the wax seed locations we've discovered in Blasphemous 2.
MORE FROM PCGAMESN:
Best indie games
,
Best Souls-likes
---
PCGamesN Thursday, August 24, 2023 2:36 PM
What are the best Blasphemous 2 resonances? If you're looking to imbue the Penitent One with additional abilities, then Favours are your best bet. These carved statues are procured on your journey across Cvstodia, and each one offers a unique flat-rate bonus to some aspect of your kit. However, these buffs don't even scratch the surface of their full potential, and we're here to take you through all the secret resonances they contain.
Blasphemous 2 resonances are powerful hidden buffs that are unlocked by pairing certain Favours together in your Altarpiece of Favours. However, with 35 Favours to choose from, there's a high chance that you might miss out on the best resonances Blasphemous 2 has to offer. You can swap out your Favours by speaking to the Sculptor in the City of the Blessed Name, though searching for every combination can be an arduous task - though, no more arduous than tracking down Blasphemous 2 cherubs or Blasphemous 2 wax seeds. To save you time, we've tested every Blasphemous 2 resonance combination to bring you the best of the bunch. Take a look.
MORE FROM PCGAMESN:
Best indie games
,
Best Souls-likes
---
PCGamesN Thursday, August 24, 2023 1:28 PM
The Last Faith is one of those indie games that catches your eye as soon as you spot it. It ticks all of the most important Metroidvania boxes, with its whimsical Castlevania-like pixel art and its intense soulslike gameplay reminiscent of Bloodborne or Elden Ring. During the Future Games Show at Gamescom, we got a sneak peek at The Last Faith's official beta gameplay trailer. From its chaotic combat to its Dark Souls-esque story, you won't want to miss Kumi Souls Games' upcoming launch.
MORE FROM PCGAMESN:
New PC games
,
Best PC games
,
Free PC games
---
PCGamesN Thursday, August 24, 2023 1:48 PM
Where are the Blasphemous 2 cherub locations? These chubby-cheeked infants make their return in The Game Kitchen's highly anticipated sequel, albeit in a slightly different form. However, their function remains the same – as Blasphemous 2's primary collectible, you need to track down each one in order to polish off a completionist run. We've searched high and low to bring you all the locations so you don't have to.
While you might have already freed a few Blasphemous 2 cherubs during your first few hours in the platform game, your motive for doing so is only revealed once you reach the Garden of the High Choirs. It's here that the Penitent One meets Próximo, Holy Brother of the Golden Visage: a fallen cherub that beseeches you to free his trapped brothers, sealed in reliquaries and scattered across Cvstodia. To fulfill his request, you need to use the full breadth of your Blasphemous 2 weapons and Blasphemous 2 abilities. Once you've got those under your belt, you're ready to track down all the cherub location in Blasphemous 2. Let's go.
MORE FROM PCGAMESN:
Best indie games
,
Best Souls-likes
---
PCGamesN Thursday, August 24, 2023 12:48 PM
Warhammer 40k Space Marine 2 is looking rather good. Building on the high-octane over-the-shoulder action of the first, this co-op third-person fantasy game will see you facing down huge swarms of Tyranids, with the insectoid xenos arriving in vast swarms courtesy of developer Saber Interactive's World War Z tech. As Space Marine 2 creative director Oliver Hollis-Leick tells us in an interview at Gamescom 2023 ahead of the Space Marine 2 release date, the likes of Aliens and Starship Troopers were big influences on the team.
MORE FROM PCGAMESN:
Best RPG games
,
Warhammer 40k: Space Marine 2 release date speculation
,
Best Warhammer 40k games
---
PCGamesN Thursday, August 24, 2023 12:56 PM
Solium Infernum is a name already familiar to many strategy game fans, especially those active in the community back in the earlier 2000s. League of Geeks has been hard at work on a reimagining of the older original Solium Infernum, If you aren't familiar with the original, the game is set in Hell, and you play as a powerful fallen Archfiend. During Gamescom, we got to sit down with developers Trent Kuster and William Dyce for an exclusive interview about how the strategy system works in Solium Infernum.
Best strategy games
,
Best RTS games
,
Best upcoming games
---
PCGamesN Thursday, August 24, 2023 12:20 PM
Will CSGO skins transfer to CS2? It's an important question, and those of us with thousands of hours, skins, and most importantly, dollars, invested in the FPS want to know the answer before we commit to a new grind. There's a huge market for CSGO skins, so the developers are treading on thin ice when it comes to the future of this digital asset.
Owning a skin in CSGO, and eventually, in Counter-Strike 2 isn't just about making a fashion statement, it's about putting your mark on your implements of death. It's about showing off your expertise, and, occasionally, selling on for a decent profit - maybe just wait for the skin prices to calm down a little before you decide on investing too much. Anyway, here's whether your CSGO skins will transfer once the Counter-Strike 2 release date rolls by, as well as everything else you need to know about CS2 skins before you jump in.
MORE FROM PCGAMESN:
Counter-Strike 2 release date
,
Counter-Strike 2 beta access
,
Counter-Strike 2 maps
---
PCGamesN Thursday, August 24, 2023 12:22 PM
What are the best Minecraft maps? Minecraft is the inventor's paradise, but, of course, it is also the connoisseur's nightmare. Thanks to the huge number of user-created Minecraft maps out there, it's almost impossible to find the finest creations around. Who has time these days to sift through hundreds of Minecraft maps, devour them with their digital senses, and come to a conclusion on which ones are worth your time?
Well, us, actually. We have scoured forums, marathoned YouTube videos, and sampled more of the best Minecraft maps than we can count on to bring you the definitive list. To find the very best, we have whittled down the finest user-created environments and placed them into their very own category. Whether you fancy a Minecraft dropper map to plunge through or a Minecraft city map in which to live out your Minecraft life game fantasies, we have absolutely everything you need to get the most out of Minecraft maps.
MORE FROM PCGAMESN:
Minecraft seeds
,
Minecraft skins
,
Minecraft mods
---
PCGamesN Thursday, August 24, 2023 12:53 PM
Starfield, the brand-new RPG from Bethesda, looks out this world, but there's still some time to go until you can blast off and explore the vastness of space and beyond. While you eagerly wait to begin your starry-eyed adventures, Bethesda and AMD are giving you a chance to win an Radeon RX 7900 XTX graphics card, which any Starfield fan would be lucky to have as part of their PC gaming setup.
MORE FROM PCGAMESN:
Ryzen 7000 CPUs - everything we know
,
RDNA 3 GPUs - everything we know
,
Best gaming CPU
---
PCGamesN Thursday, August 24, 2023 12:14 PM
As game announcements go, The Elder Scrolls 6 was always going to be a big deal. However, five years after Bethesda director Todd Howard confirmed it was happening, there's still neither hide nor hair of this fantasy game. Now, Howard confirms that maybe he should have brought up the topic of The Elder Scrolls 6 a little differently.
Elder Scrolls 6 release date
,
Elder Scrolls 6 setting
,
Fallout 5 news
---
PCGamesN Thursday, August 24, 2023 12:08 PM
Looking for the best Minecraft texture packs for 1.20? These colorful and game-altering texture packs can turn your world into an entirely new experience. Of course, Minecraft's low-fi charm is part of the draw, but texture packs range from subtle changes to an all-over reskin, so you can choose just how much you want to leave vanilla Minecraft behind.
Just like the best Minecraft mods and shaders, texture packs can help give an entirely new feel to one of the best PC games of the last decade, and it's just one of many ways of keeping the sandbox game feeling fresh after all these years. While some mods can alter gameplay, and shaders change the quality and style of the graphics, texture packs allow you to add a new skin to existing blocks. Included in our list of the best texture packs, you'll find realistic blocks, cartoonish overhauls, and cute changes to the way Minecraft mobs look.
MORE FROM PCGAMESN:
Minecraft seeds
,
Minecraft skins
,
Minecraft mods
---
PCGamesN Thursday, August 24, 2023 12:01 PM
What are the best Blasphemous 2 weapons? You have three weapons to choose from as a companion at the start of the Penitent One's pilgrimage across Cvstodia. Each one offers vastly different playstyles, as well as weapon abilities that unlock new ways to explore the map. Thankfully, we've got all the details about Blasphemous 2 weapons, so you can make the best choice for your journey.
According to Blasphemous 2, only The Miracle knows when you'll encounter the additional Blasphemous 2 weapons after your initial choice. Well, that's not entirely true – we've tracked down each weapon ahead of time, so you can reach their locations and utilize their weapon abilities as early as possible in the platform game. We praised the Penitent One's expanded arsenal in our Blasphemous 2 review, though one weapon stood head and shoulders above the rest. Here's the scoop.
MORE FROM PCGAMESN:
Best indie games
,
Best Souls-likes
---
PCGamesN Thursday, August 24, 2023 12:01 PM
Is Blasphemous 2 on Game Pass? Microsoft's subscription-based service is a boon for indie games looking to take the spotlight and broaden their audience. You might be wondering if you can expect to assume the role of the Penitent One and tear through the twisted abominations of Cvstodia on a rolling monthly fee, rather than purchasing a full copy of Blasphemous 2. Wonder no more – we've got the answers.
Whether you're a new or returning fan of the ecclesiastical souls-like game, there are numerous benefits if Blasphemous 2 were to appear on Game Pass. For one thing, you might want to find out if the Blasphemous 2 weapons and abilities are to your liking without opening your wallet – as our Blasphemous 2 review can attest, the sequel ushers in some big changes. So, is Blasphemous 2 coming to Game Pass?
MORE FROM PCGAMESN:
Best indie games
,
Best Souls-likes
---
PCGamesN Thursday, August 24, 2023 12:00 PM
How do you unlock the Blasphemous 2 abilities? Unlike weapon effects, the Penitent One's abilities are movement upgrades familiar to most Metroidvania fans out there. Whether it's a double jump or air dash, these abilities can help you reach new areas and find treasures and collectibles, including cherubs and rosary beads. If you're in sore need of a double jump or air dash to grab onto a ledge that's just out of reach, our Blasphemous 2 abilities guide is here to help.
There are four Blasphemous 2 abilities in total, and each one is automatically unlocked once you locate the urns containing their power. Each urn is displayed on an altar tucked away in the hidden corners of the Blasphemous 2 map. Consequently, there are no strict milestones to reach before they're unlocked – once you find them, their abilities are yours. However, reaching them may require you to utilize the unique effects of certain Blasphemous 2 weapons, which you may need to track down depending on the initial choice you made at the beginning of the souls-like game. Here are all the Blasphemous 2 abilities and where to find them.
MORE FROM PCGAMESN:
Best indie games
,
Best Souls-likes
---
PCGamesN Thursday, August 24, 2023 12:04 PM
What are the Armored Core 6 bosses? While it may not be a soulslike, AC6 still features the long, complex boss fights that FromSoftware has become known for. The emphasis of the game is still on your highly-customizable mech, but the combat plays an integral part in your journey.
There aren't a huge amount of AC6 bosses, as we covered in our AC6 review, and most of them are far from tough. To gear up to take on any of these behemoths, check out all of the AC6 leg types available for the best AC6 build. If you're wondering whether Armored Core 6 Game Pass is a thing, we've got you covered there, too.
MORE FROM PCGAMESN:
Armored Core 6 bosses
,
Armored Core 6 parts
,
Armored Core 6 builds
---
Rock Paper Shotgun Latest Articles Feed Thursday, August 24, 2023 3:46 PM
---
Rock Paper Shotgun Latest Articles Feed Thursday, August 24, 2023 3:18 PM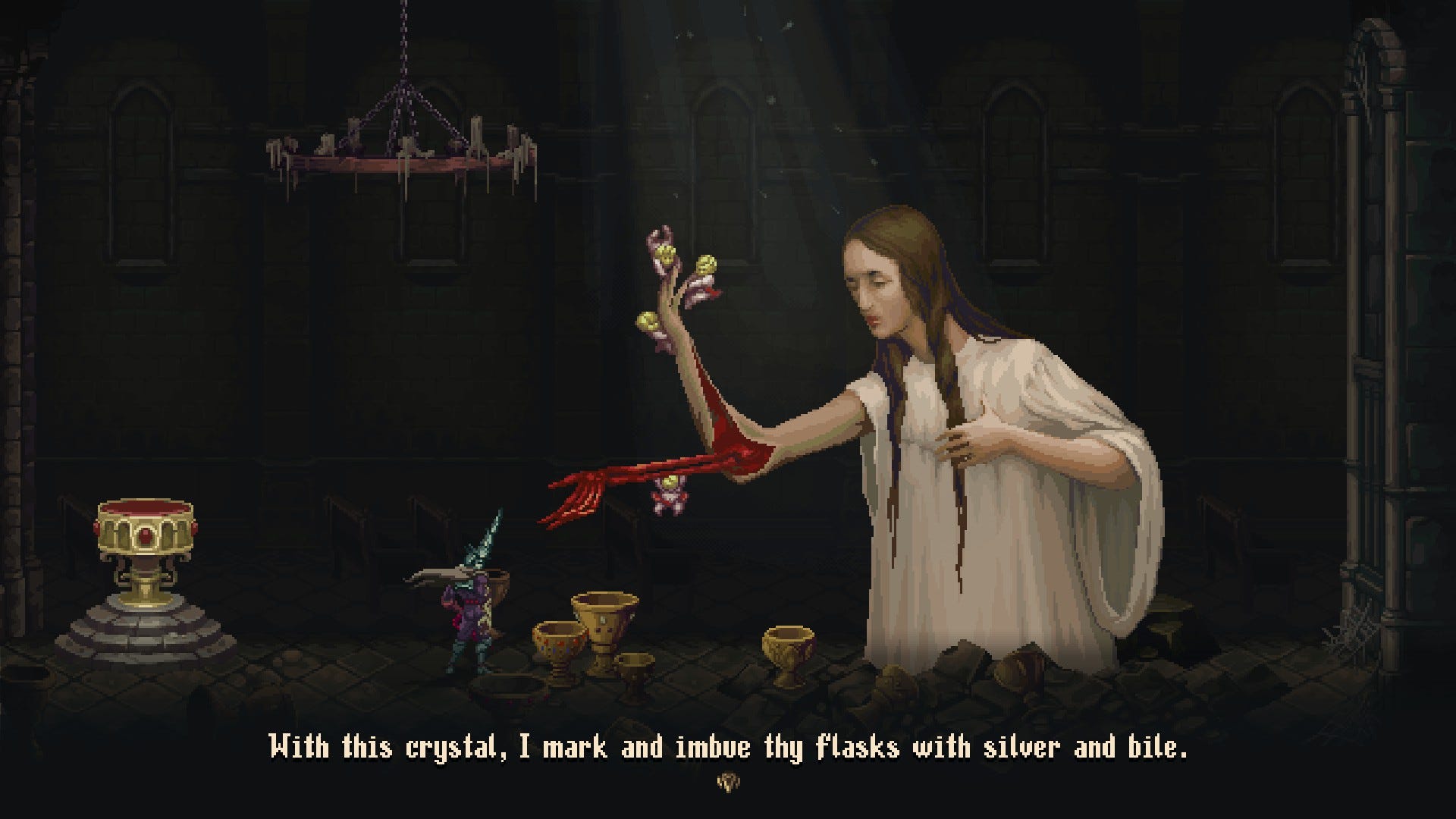 There are a lot of brutal action-platformers, but Blasphemous set itself apart with its pointy-helmeted protagonist and gory Catholic imagery. The sequel, Blashphemous 2, again puts you inside the barbed traffic cone of The Penitent One, this time in a new, no-less-grotesque world. It's out now.
---
Rock Paper Shotgun Latest Articles Feed Thursday, August 24, 2023 3:01 PM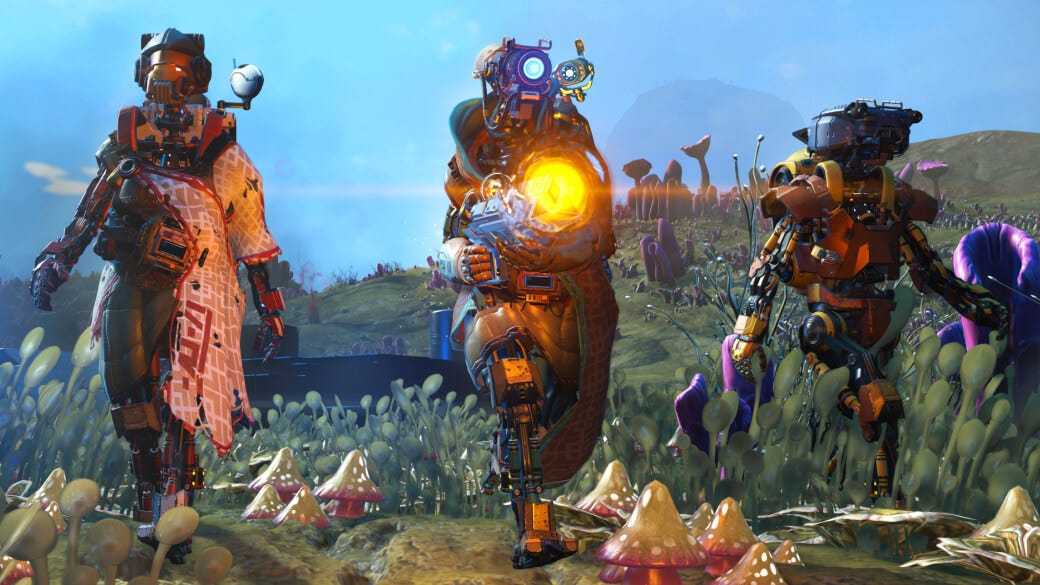 No Man's Sky developers recently teased its next update, titled Echoes. It's out now and it adds a new race of robots, expanded space combat, and a series of story quests that tie many of its new features together.
---
Rock Paper Shotgun Latest Articles Feed Thursday, August 24, 2023 2:38 PM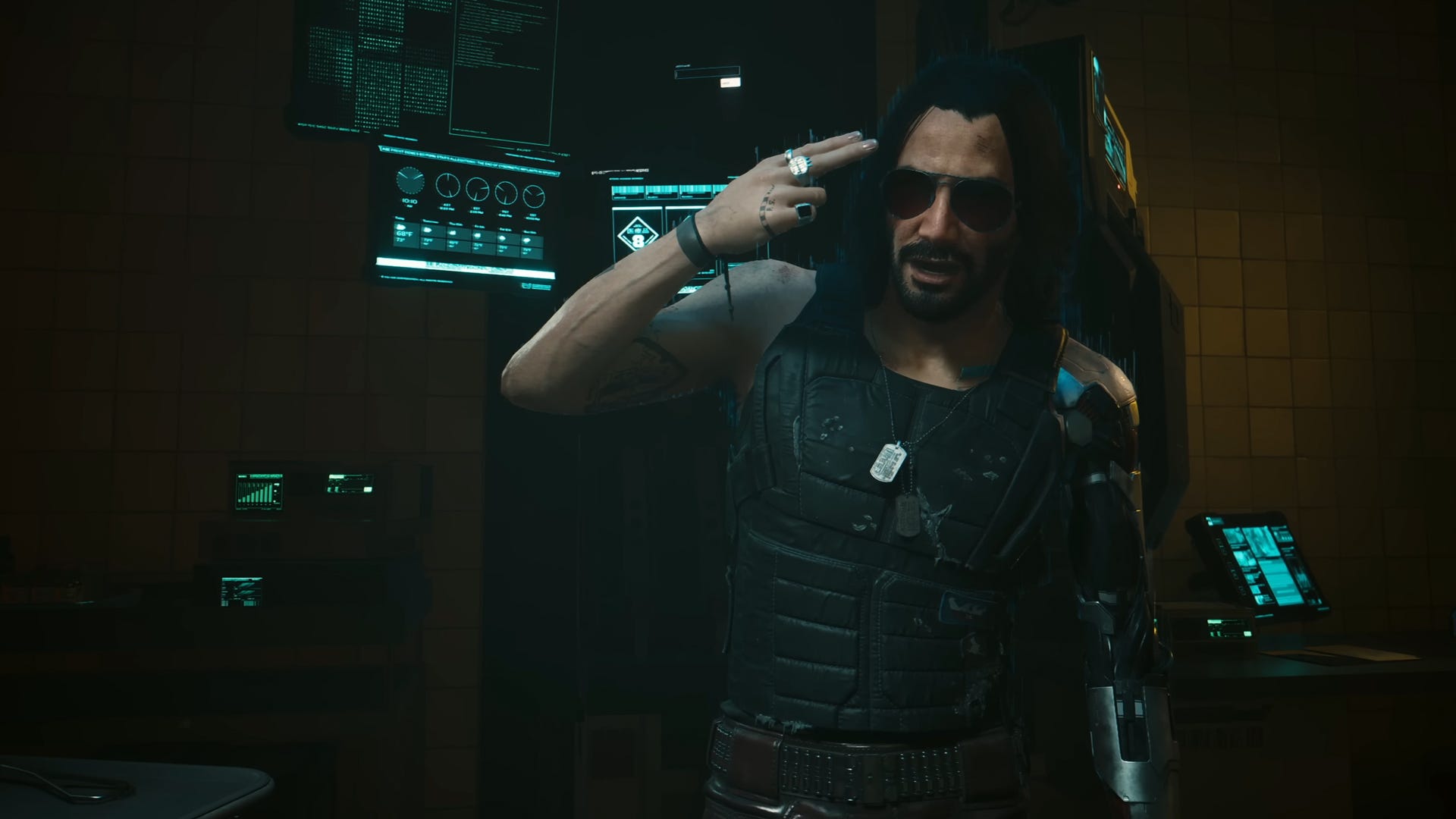 Cyberpunk 2077's Phantom Liberty expansion got a new trailer a couple of days ago, alongside news that many of its system overhauls will come to the base game for free. Now developers CD Projekt Red have gone into more detail about the changes in a new Phantom Liberty livestream which showed the expanded skill tree, some new perks, the overhauled vehicle combat, among other things.
---
Rock Paper Shotgun Latest Articles Feed Thursday, August 24, 2023 1:00 PM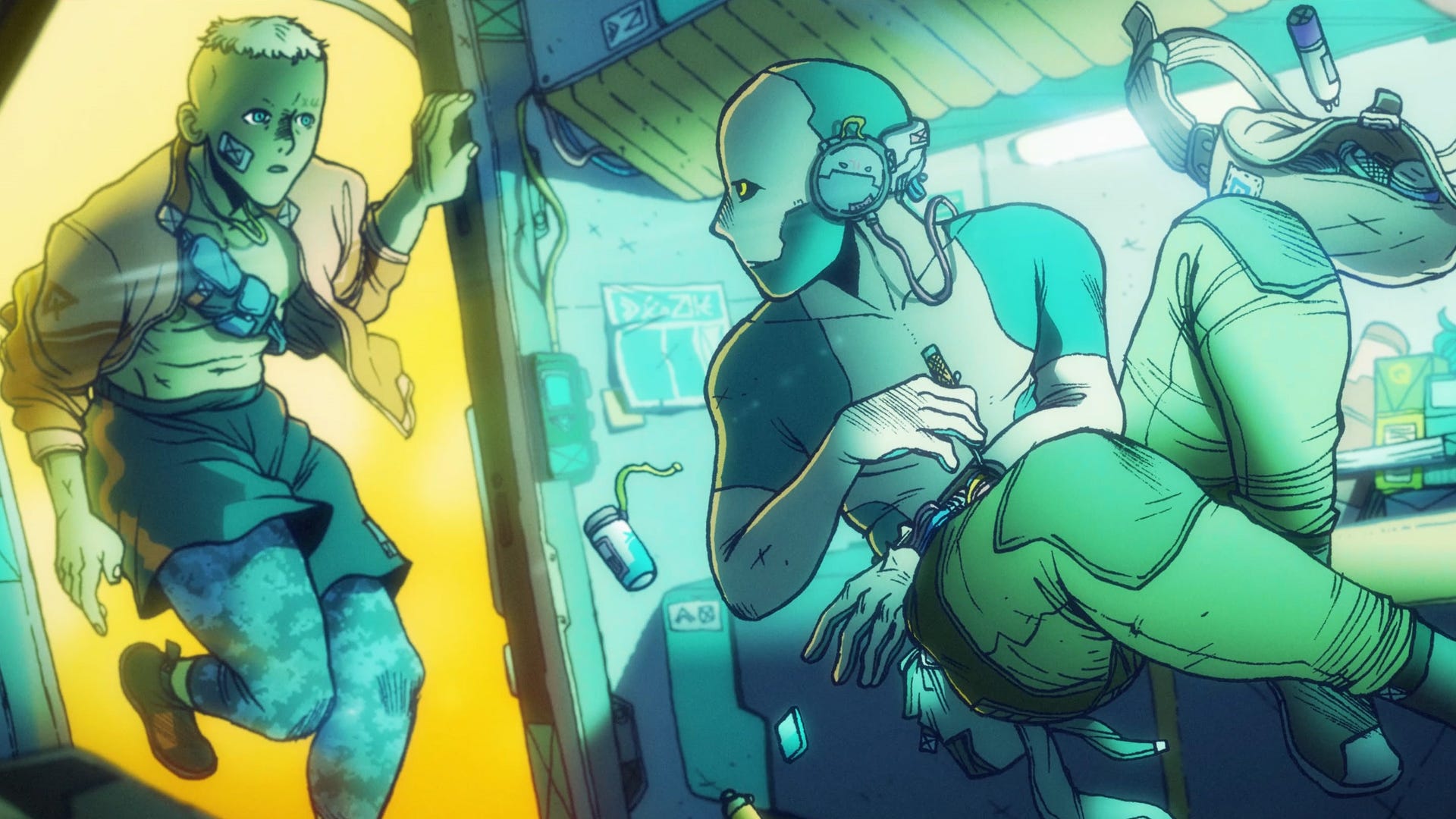 After formally unveiling Citizen Sleeper 2: Starward Vector during this year's notE3 season, solo developer Jump Over The Age have confirmed that it will also be launching day one on PC Game Pass (and the cloud) when it eventually comes out. Announced during today's Xbox Gamescom showcase, the original game will be "sticking around on the service" after the release of the sequel, too - which is very good news for my still-mid-DLC Game Pass save file. And if you're as pumped about Starward Vector as I am, Jump Over The Age have also given us a sneak peek at one of the locations we'll be visiting during our escape across its Starward Belt system. Come and get the low-down on Citizen Sleeper 2's Hexport in the trailer below.
---
Twinfinite Thursday, August 24, 2023 5:54 PM
Will we ride again with Deacon St. John?
---
Twinfinite Thursday, August 24, 2023 3:27 PM
Yay! I...think?
---
Siliconera Thursday, August 24, 2023 6:30 PM
Square Enix offered more details about what to expect from The Rising 2023 event in FFXIV, and it will include a Kupo Kupo Adventure minigame. It will appear once people finish the "Siblings Rising" seasonal quest. In addition, there will be special messages from certain NPCs and an additional quest to take.
It appears Kupo Kupo Adventure will be an Alleyway/Breakout sort of minigame in FFXIV. Players will control a moogle in a field in front of various familiar enemies. Your goal is to defeat them by bouncing balls to destroy them. To play the game and see the Seventh Umbral Calamity messages, you need to talk to any NPCs with a 10th anniversary logo above their head.
[caption id="attachment_980116" align="alignnone" width="720"]
Image via Square Enix[/caption]
As for the new quest, it debuts during The Rising, but will still be available after it is over. People will be able to visit Nanaji in Ul'dah - Steps of Nald at X:8.9 Y:9.2 to begin "Archon Louisoux." You don't need to finish The Rising to see it, it seems. Instead, all you need to do is beat the 2.0 quest "The Ultimate Weapon" and have reached level 50 with Disciple of War or Magic.
Final Fantasy XIV is available for the PS4, PS5, and PC. The Rising will be present in FFXIV between August 27, 2023 and the launch of 6.5 in October 2023.
The post FFXIV The Rising 2023 Event Includes Kupo Kupo Adventure Minigame appeared first on Siliconera.
---
Siliconera Thursday, August 24, 2023 6:00 PM
After the 1.3 update, we will see a Honkai: Star Rail Herta's Store Light Cone. To help people prepare, HoYoVerse shared details about what to expect from it. It is a five-star Nihility Light Cone called Solitary Healing. As usual, you need to go through Simulated Universe worlds to get enough currency for it.
As a Nihility Light Cone, Solitary Healing is meant for characters like Kafka, Pela, or Sampo. It basically offers three sorts of perks with its Chaos Elixir buff. Here's the exact description HoYoVerse offered for a Superimposition 1 version of it:
Increases the wearer's Break Effect by 20%. When the wearer unleashes their Ultimate, increases DoT dealt by the wearer by 24% for 2 turns. When the target suffering from the wearer's DoT is defeated, the wearer regenerates 4 Energy.
At level 80, it will also provide 1,058 health, 529 attack power, and 396 defense.
While HoYoVerse didn't note how much the new Solitary Healing Honkai: Star Rail Light Cone will cost, we know all Light Cones cost 8 Herta Bonds in Herta's Store. Those who want to start grinding materials for it ahead of 1.3 should stock up on Extinguished Cores and Obsidians of Dread.
Honkai: Star Rail is available for the PC and mobile devices. It will head to the PS5 later in 2023. Its 1.3 update arrives on August 30, 2023. People can register for a September 2023 PS5 technical test until August 28, 2023.
The post New Honkai: Star Rail Herta's Store Light Cone Is Solitary Healing appeared first on Siliconera.
---
Siliconera Thursday, August 24, 2023 5:30 PM
Bandai will release a Monster Hunter Rise Tigrex SH MonsterArts figure. It is part of a line that uses the same technology as its SH Figuarts figures. In Japan, pre-orders will open on September 1, 2023. It is scheduled to release sometime in January 2024. It will cost 15,000 yen ($102.88) excluding tax. It will be available at retail toy stores in Japan, as well as the Tamashii Web Shop, Amazon, and AmiAmi. According to the official social media account, a release date and prices for orders worldwide aren't available yet. However, many of the retailers above ship worldwide and it is estimated the price will be around $140-$150.
The length of the figure is about 11.8 inches, and it is made up of PVC and ABS materials. It also comes with a range of accessories to help reproduce different poses and states from the game. For example, the "angry" state can be reproduced using the replacement parts. The neck, body, tail and shoulders are all articulated. A hunter mini-figure will also be included as a first edition bonus.
The Tigrex Monster Hunter Rise SH MonsterArts figure accessories include:
Angry state head part
Two angry state arm parts
Two opened wing parts (right and left)
Here's a closer look at the character.
[gallery ids="980097,980098,980099" link="file"]
The Tigrex SH MonsterArts figure by Bandai will be available to pre-order from retail websites like Amiami, Amazon and the Tamashii Web Shop beginning on September 1, 2023. It will release in January 2024. Monster Hunter Rise is available on the Nintendo Switch, PlayStation 4, PlayStation 5, Xbox One, Xbox Series X, and PC.
The post Monster Hunter Rise Tigrex SH MonsterArts Figure Debuts in January appeared first on Siliconera.
---
Siliconera Thursday, August 24, 2023 5:00 PM
NetEase announced their brand new free-to-play open-world RPG titled Project Mugen. It will be coming to the PS4, PS5, PC, and mobile devices. Pre-registration for Project Mugen is currently open, although details about its forthcoming release have not yet been revealed.
Developed by NetEase Games and Thunder Fire Studios's Naked Rain, Project Mugen will combine a modern aesthetic with fantastical elements. The goal is apparently to create a brand new urban paradise for players to explore. As they team up with different psychics, people can uncover mysteries, recover lost memories, explore different cities and their nightlife scene, and find the key to saving the world. Players will be able to control psychics called "Infinite Trigger" to fight off paranormal enemies that threaten humanity.
Players can team up with four characters, utilize different environmental objects, and synergize attacks with other characters to take on monsters within the city. They will also be able to explore the open-world city by utilizing parkour, swinging, wall climbing, weapon riding, and driving cars and motorcycles. There will be a variety of locations to see including neon-lit clubs, serene parks, massive skyscrapers, sprawling subways, and beyond.
The reveal trailer showing off story details and a first-look at the game in action can be viewed below.
[embed]https://www.youtube.com/watch?v=xpAPIKxrSDw[/embed]
NetEase also revealed direct screenshots from the game on the official Project Mugen website.
[gallery columns="4" link="file" ids="980033,980034,980035,980036,980037,980038,980039,980040"]
Project Mugen is set to release on the PS4, PS5, PC, iOS, and Android devices.
The post Free-to-Play Open-World RPG Project Mugen Announced appeared first on Siliconera.
---
Siliconera Thursday, August 24, 2023 4:30 PM
The first volume of the Fire Emblem Engage manga will release in Japan on September 4, 2023. The adaptation was originally announced on late January 2023, and a prologue chapter appeared in the monthly magazine Saikyo Jump on February 3, 2023. After that, it officially began serialization on March 3, 2023.
Nintendo shared the cover art for the volume. It features protagonist Alear alongside Emblem Hero and iconic Fire Emblem character Marth. Pre-orders for the manga are now available from select bookstores in Japan.
You can take a better look at the cover art of the first volume of the manga in the gallery below.
[gallery columns="1" size="full" ids="980079" link="file"]
Fire Emblem Engage and its manga adaptation follow Alear, the Divine Dragon of the Somniel. At the start of the story, Alear wakes up from a thousand-year long slumber after the seal containing the Fell Dragon starts to grow weak. In order to seal the Fell Dragon, Alear and his allies go on a journey to find the twelve Emblem Rings.
Fire Emblem Engage is readily available on the Nintendo Switch. The Fire Emblem Engage manga is available on Shonen Jump+. The first volume of its manga adaptation will appear in Japan on September 4, 2023. There's no official English version of the manga yet.
The post Fire Emblem Engage Manga First Volume Appears Early September appeared first on Siliconera.
---
Siliconera Thursday, August 24, 2023 4:00 PM
Bushiroad announced the release date for Macross -Shooting Insight-. It will launch the anime-based mecha shooting game simultaneously worldwide, excluding China, on January 25, 2024.
The official English announcement simply mentioned that the game will be available digitally worldwide. The original Japanese announcement added that there will be physical releases for the Switch, PS4, and PS5 in Japan. First-print editions of the physical releases will include a promotional Weiss Schwarz card. Bushiroad will also release a limited edition that contains a 40-page booklet and an acrylic plate. The latter will contain an image of the exclusive box art featuring characters from the first Macross newly drawn by Haruhiko Mikimoto.
Shooting Insight will be a shoot 'em up game with a crossover story featuring Variable Fighters and characters from Macross Plus, Macross Zero, Macross 7, Macross Frontier, and Macross Delta. Bushiroad will include additional content from Macross: Do You Remember Love? in the Japanese physical releases or as DLC for players who purchase the game digitally.
However, it is currently unknown whether the Do You Remember Love? content will also be available internationally or not. Despite existing on the original Japanese website, the English version omits Lynn Minmay from the key art and does not mention the title's DLC inclusion either as of this 12pm ET on August 24, 2023.
Macross -Shooting Insight- will be available for Nintendo Switch, PlayStation 4, PlayStation 5, and PC via Steam on January 25, 2024.
The post Macross -Shooting Insight- Will Launch Worldwide in January 2024 appeared first on Siliconera.
---
Siliconera Thursday, August 24, 2023 3:30 PM
Samsung confirmed people who own one of the company's Smart TVs will be able to access Starfield in the Samsung Gaming Hub. This is because of how the system works with Microsoft's Xbox Game Pass system. As long as someone subscribes to that service, they will have access to the title to stream on the TV.
The announcement did offer some details about how this will work. As Starfield will be a day-on Xbox Game Pass game, it will be on the Samsung Gaming Hub on smart TVs that day. However, people can't immediately start playing it on September 6, 2023 when it launches. They will need a subscription to the service and a Bluetooth controller. As such, any recent Xbox Wireless Controller, say for an Xbox One or Xbox Series X, would be compatible.
As a reminder, the Samsung Gaming Hub uses a number of different apps to provide access to games. For example, Amazon Luna and NVidia GeForce Now are both supported. People who own a smart TV or monitor from the Samsung would be able to play Starfield on it.
Starfield will release on September 6, 2023 for the both the PC and Xbox Series X. The Xbox Series X preload is live now, while the PC one will show up on August 30, 2023.
The post Starfield Will Be Playable on Samsung Smart TVs' Gaming Hub appeared first on Siliconera.
---
Siliconera Thursday, August 24, 2023 3:00 PM
Baldur's Gate. What can be said about Baldur's Gate? It's a series that defined a generation of RPGs, setting the standard for writing for upwards of two decades. I can remember purchasing Dragon Age: Origins after catching a glimpse of "From the creators of Baldur's Gate II: Shadows of Amn" on the box. Its brand power was, and still is, strong. While the Baldur's Gate III had been in Early Access since October 2020, what Larian Studios created is perhaps one of the most ambitious RPGs I've ever played. It set out to create a worthy successor to one of the most famous RPGs of all time. While it starts off strong, it truly emulates the quintessential tabletop RPG experience in more ways than one.
Editor's Note: This review contains major spoilers for Baldur's Gate III
Gameplay is a fairly stock and standard affair if you've played any of Larian Studios' previous games. It's Divinity Original Sin 2 with a few extra bells and whistles, but nothing that the studio hasn't done before. There's more refinement there, but is nothing like the previous games in the series outside of whether or not your attacks hit based on dice rolls. It's true that Baldur's Gate III more closely emulates the tabletop experience and abides by the rules of Dungeons & Dragons 5e, which is mostly fine. Characters can only use a specific amount of actions per turn and have mostly limited movement. Because this is so much like Divinity, there is a level of experimentation not afforded in previous Baldur's Gate games. You can use your environment to your advantage, even shoving enemies off of cliffs to their death. One of my favorite encounters involved taking Gale with me, surrounding my enemies with Cloud of Daggers, and watching them die in a flurry of blades they'd need to pass to actually reach me. I cheesed a lot of encounters like this and using Counterspell (a passive casters can learn) to mitigate a lot of incoming spell damage. Baldur's Gate III rewards experimentation, and it really forces you to think outside of the box.
I was playing the game alongside my friends, and watching their approach to things showed me how different combat encounters could go. It wasn't just pause and play combat or saving before encounters to buff up my party with spells before I'd swarm the enemies in the next room. One friend played a Barbarian and was insistent on throwing enemies at each other to kill them. Another used a Warlock and was all about countering attacks and spells with the extremely powerful Eldritch Blast or using a specific forbidden spell they had Gale learn from a random book that nearly one-hit a red dragon. You can, of course, brute force everything too. That's what I ended up doing during my second playthrough. I'd smashing through enemies with heavy weapons and rely on Astarion to sneak up on enemies and stab them with brutal efficiency while Karlach raged and swung her axe with reckless abandon.
[caption id="attachment_978867" align="aligncenter" width="1200"]
Image via Larian Studios[/caption]
Character customization is decent enough. You can pick from a total of eleven races, not including various subraces, and twelve classes. Subclasses are made available to specific classes at the start or become available as you progress the game. These can be negligible or can actually impact what innate abilities your character will have. You can use them for tactical purposes or to reinforce the role-playing aspect of the game.
Character races and classes can also play into your general interaction with the world. My first character, a Human Wizard of noble birth, was able to have expanded interactions with Gale and Wyll. This wouldn't be possible if I didn't pick Wizard as my class or noble as my background. Additionally, players can select voice, identity, and their genitals as separate customization options, which I actually really appreciated as a trans man. I could decide what pronouns the game would use for me, which wouldn't be dictated by my voice.
However, I was a bit disappointed when it came to facial customization for the more humanoid races. For example, I actually couldn't have Asian features as masc Half-Elf, but I could if I chose to be femme. It honestly feels a little weird that certain real life features are locked behind specific races in Baldur's Gate III. Outside of this, you can also make non-lore compliant Drow, Elves, Tieflings, and even Dragonborn, in terms of skin and eye color. Also, while you can't fine tune certain features, Baldur's Gate III's character creator feels expansive enough to let players live out their fantasies or create their own original character.
Regarding its story, Baldur's Gate III throws you into the thick of things. You begin the game in the very same way you did during the Early Access period. That is, as a captive on an Illithid Nautiloid ship. There you encounter Lae'zel, a Githyanki warrior, and Shadowheart, a Half-Elven Cleric. After escaping the ship, you wash up on the banks of the Sword Coast. Thus begins the first act of the game. You acquire your companions relatively quickly, as they are scattered around the map and can be encountered without so much of a hitch. Gale can be pulled out of a swirling purple waypoint (that you can use to fast travel), Astarion is skulking about in the sun, Karlach is hiding from would-be crusaders, and Wyll just appears at your camp if you rest long enough after hitting specific triggers. You can mix and match them at your leisure, only ever taking three of them with you at a time.
[caption id="attachment_978869" align="aligncenter" width="1200"]
Image via Larian Studios[/caption]
The early game is where Baldur's Gate III shines, as it is the most dense and fleshed out part. Choices feel significant, as one wrong dialogue option or missed roll can result in a character dying and a massive battle occurring. Thankfully, the game does allow you to save while in the dialogue window so you can save scum often or see what immediate consequences can be. As someone who played the original Baldur's Gate and even Baldur's Gate II: Shadows of Amn at release, I did this a lot! That's just the kind of things these games facilitate. Larian did a fantastic job of creating a real sense of freedom. I saw consequences based on the actions I did (or didn't) take within the first 20-30 hours. But as I left the Druid Grove, having saved Halsin, protected the Tieflings, destroyed the goblin camp, and finished a few side quests, the game slowly began to unravel at the seams.
Player choice became exceedingly less important. While I could choose to save or kill certain important characters, sometimes these repercussions couldn't be felt. Sure, I could save or kill the Nightsong, a woman tied to second act villain. But her life or death felt more impactful in terms of Shadowheart's personal storyline than it did with severing that antagonist's immortality. It was clear that Baldur's Gate III needed me to move along as content became more sparse as I neared the third and final act.
Now, for the sake of seeing what I could do, I decided to ally myself with Enver Gortash, chosen of Bane, the God of Tyranny, after having slain Kethric Thorm and taken his Nether Crystal for myself. Gortash was an easy ally, though it affected the overall story very little. Act three felt like it passed in the blink of an eye, lasting roughly ten hours so. (Act one and two took me a total of seventy hours combined.) Everything wrapped up in a flash as I investigated a series of grisly murders pulled right out of the tabletop RPG "Murders in Baldur's Gate". While the quality of writing and the impact of my choices dwindled considerably, the game also began to break.
I encountered issues where Baldur's Gate III wouldn't load textures or entire assets, sometimes preventing me from leaving areas unless I restarted the games. Entire characters would go missing in cutscenes, represented by floating weapons. Text pop-ups alerting me whether or not a companion approved or disapproved of a choice I'd made would blink by without me actually being able to read it. I also experienced some gameplay issues where enemies would hit me through solid terrain, instantly killing me or my party member. The save file I was playing literally vanished into thin air. Sometimes my saves would also delete themselves at random, which may have something to do with the Larian launcher's cloud saving system that will no doubt come into play when Baldur's Gate III comes out on the PS5.
[caption id="attachment_978869" align="aligncenter" width="1200"]
Image via Larian Studios[/caption]
But I think what bothered me the most was how my choices ultimately didn't matter. It didn't matter that I chose to side with Gortash and confront the Netherbrain with him. Regardless of what you roll, he will die instantly after trying to wrest control after a failed attempt. I was attempting to see if the same would happen to Orin if you sided with her, but I was too invested in becoming the Slayer and fulfilling my duty as an avatar of Bhaal as a Dark Urge Oathbreaker. So I never got to see if she would end up meeting the same miserable end as Gortash.
I hated that every choice I made and every ally I rallied to my cause, only resulted in an Avengers-esque ending sequence. I climbed the ruins of some great tower in Baldur's Gate to get to the final encounter where I could summon them to fight alongside me in what is ultimately a "just OK" fight. Sure, I saved an Owlbear cub from starving to death in the wilderness after I killed its mother. Which only resulted in allowing me to I summon it to fight a massive red dragon atop a pulsing squirming mass of brains. Or I could summon a small collection of Harpers to serve as fodder, because of my actions in the second act, as my main goal was to simply use a powerful artifact to open a portal to get to the real fight.
As I mentioned previously, that final act moves fast, and some of these options can completely be missed if you don't do specific personal side quests. But the end result is the same. Either you become the hero of Baldur's Gate or an unstoppable tyrant. There is a slight variation to the Dark Urge ending, but it hardly feels satisfying. As the stakes of Baldur's Gate III are so monumental when compared to Baldur's Gate and Baldur's Gate II: Shadows of Amn, it feels unsatisfying.
It was only the scene after the ending that held my interest. Withers, the optional character you can recruit to change your class, is shown standing before some ancient mural of Bhaal, Myrkul, and Bane, imparting some vague, cryptic knowledge about their chosens having been destroyed before the game cuts to credits. It made me infinitely more interested in what the future of the Baldur's Gate franchise has in store. I live for the lore of The Forgotten Realms, as generic as it's become with Wizards of the Coast and Hasbro making it the Dungeons & Dragons template for all things commercial at this point. So while Baldur's Gate III's ended on a somewhat disappointing note, I'm still curious to see what Larian Studios will do if given the opportunity to create another story set within The Forgotten Realms, be with the Baldur's Gate series or not.
[caption id="attachment_978868" align="aligncenter" width="1200"]
Image via Larian Studios[/caption]
But perhaps the strongest part of Baldur's Gate isn't its main story, side quests, or tactical combat that feels too reminiscent of Divinity Original Sin 2 for me to really feel impressed by it. It was writing for the game's companions. While each of them is more important than the last, taking the time to get to know them is rewarding. I also appreciated the friction I had with certain party members. I got along with Shadowheart, Gale, and Wyll the most. I ended up in fraught love triangle with the later two before I eventually decided on romancing Gale. Lae'zel and Astarion were mostly indifferent towards me, and Karlach proved to be a solid friend. I genuinely feel like these characters and the quests attached to them are the best parts of the game. The moment-to-moment writing is the strongest it gets in Baldur's Gate III. My only gripe is that your companions end up lacking any kind of agency regarding the resolution of their individual narratives, as you decide what path they ultimately take.
In Shadowheart's case, her narrative mirrors that of Viconia DeVir from Baldur's Gate and Baldur's Gate II, and she even makes an appearance. A lot of characters from Baldur's Gate do, but always to very little effect. (It feels like fanservice for the sake of fanservice.) You can choose to guide Shadowheart down the path of becoming Shar's chosen or help her down what is obviously the path of reconciliation and healing. The same largely happens for Astarion as well, with the decision to break a cycle of abuse that's lasted hundreds of years falling to your shoulders and a dice roll. It would have been nice to see choices I'd made with these characters along the way affecting their endings. I understand that this would be frustrating to players, but something more in line with the "Friendship" or "Rival" system in Dragon Age II would have at least presented the illusion of agency for its colorful cast. However, you can also totally miss out on integral conversations with them if you don't rest enough or they end up falling for you too fast, which I hope ends up fixed via hotfixes and patches.
Ultimately, I think this was the hardest game I've ever had to review, and not because of the very narrow embargo. I loved parts of Baldur's Gate III, but when the narrative doesn't hit, it completely misses its mark. I'm starting yet another playthrough, but find it hard to recommend to established fans or anyone that wants a stable experience. No doubt, the game will be far more functional down the line with more patches. As it stands, it still needs a lot of work in that final act.
I'm still conflicted with how I feel about Baldur's Gate III, and I probably will be for a while. While it carries on the legacy of perhaps one of the most influential CRPGs of all time, I'm not sure if it's better than the first two games that preceded it. It is a different story by a different team and, while it's deeply connected to those first two games, it is a promising start to more new adventures set in a familiar world that I've always loved.
Baldur's Gate III is immediately available for PC and will release on PlayStation 5 on September 6, 2023.
The post Review: Baldur's Gate III Is a Promising Revival of a Beloved Franchise appeared first on Siliconera.
---
Siliconera Thursday, August 24, 2023 2:30 PM
A new Vtuber project is in the works, and it will be a collaboration between Sanrio and ClaN Entertainment titled Nyantasia. Auditions are being held until September 10, 2023. Applicants must be 18 years old or over and reside in Japan to apply. An official website was also released, alongside a new original animation to act as an origin story for the project.
While Sanrio is in charge of the original designs for the Vtubers, other illustrators and Live2D modelers are also working on the project. Misumi, Nanakagura, and Kanda Done are all working on designs. The Live2D modelers are Rariemonn, Jujube, and Date.
To commemorate the announcement of this decision, an original animation appeared on the official Nyantasia official YouTube channel. Riri Yamashita, best known for creating Vocaloid music videos and collaborating with Vtuber agencies like Nijisanji and Hololive, created it. The video stars a pink-haired witch casting a spell on her cats to transform them into her new Vtuber friends. The girl is voiced by Nao Tōyama, best known for voicing Chitoge from Nisekoi, Yui Yuigahama from My Teen Romantic Comedy SNAFU, and Rin Shima from Laid-Back Camp.
Here's the Nyantasia teaser:
[embed]https://www.youtube.com/watch?v=SAkSX2vp9HE[/embed]
Each girl selected to debut will take the role of one of the witch's cats. Judging from the concept outline image, it seems there are three slots that must be filled before the project officially begins.
[gallery columns="1" size="full" ids="980030" link="file"]
[caption id="attachment_980030" align="alignnone" width="1200"]
Image via Sanrio and ClaN Entertainment[/caption]
Some of the qualities Sanrio and ClaN Entertainment are looking for in applicants are as follows:
Can speak English or any other language at a daily conversational level
Has confidence in their singing ability
Has experience in the entertainment industry
Has experience in voice work
Is a regular Vtuber viewer
Is good at and enjoys playing video games
The Nyantasia Sanrio and ClaN Entertainment VTuber project auditions will be open until September 10, 2023. More information regarding decisions and debut dates will be revealed in the future.
The post Sanrio x ClaN VTuber Auditions Open appeared first on Siliconera.
---
Siliconera Thursday, August 24, 2023 2:00 PM
Tokyo Game Show 2023 will feature many major Japanese game companies, and Sega will be one of them. Sega and its subsidiary Atlus have opened a new website that will detail their appearance at TGS 2023.
Although Sega placed the site on its Japanese web domain, it includes an English version of the page. Besides Japanese and English, the site is also available in Traditional Chinese, Simplified Chinese, and Korean.
As of this writing, the website — including the original Japanese version — still offers very little content. The page mostly lists basic information on the venue and dates of TGS 2023, which will take place at Makuhari Messe between September 21-24, 2023. However, Sega also included a map that shows the location of its physical booth.
The Sega and Atlus joint booth will be located at the bottom of Hall 5. The booth will be wide enough that it will also overlap parts of the adjacent Hall 4 in the venue's central section.
[gallery columns="1" size="full" ids="980006" link="file"]
Sega and Atlus have yet to put up a list of games that will show up on their TGS 2023 booth. However, both companies have revealed an ample amount of titles that will still be unreleased by the time the event goes live. Sega still has Sonic Superstars, Like a Dragon Gaiden: The Man Who Erased His Name, and Like a Dragon: Infinite Wealth in the works. Meanwhile, Atlus has also revealed Persona 3 Reload, Persona 5 Tactica, and Studio Zero's Metaphor: ReFantazio.
Tokyo Game Show 2023 will take place physically at Makuhari Messe in Japan on September 21-24, 2023. The venue will open from 10am to 5pm JST on all four days, although the organizers may also push the opening hour forward to 9:30am depending on the situation.
The post Sega and Atlus' TGS 2023 Website Is Now Open appeared first on Siliconera.
---
Siliconera Thursday, August 24, 2023 1:30 PM
Toei Animation revealed a new free-to-play smartphone game based on the Zatch Bell anime and manga series. Applications for the closed beta test will open August 24, 2023. The registration period will remain open until September 6, 2023. The game is being developed by South Korean company Neowiz, and it is a three-way collaboration to commemorate the 20th anniversary of the anime airing on April 2003. [Thanks, PR Times!]
The Japanese title of the game is Konjiki no Gash Bell!! Towa no Kizuna no Nakamatachi (Towakizu for short), and it roughly translates to Zatch Bell! Companions of Eternal Bonds. The closed beta test is scheduled for mid-September 2023 and will be limited to 2,000 applicants. The system requirements are at least an Android 10 with 4GB RAM or more or an iPhone 8 device with an iOS 13.0 system or higher.
The game has been described as an RPG where players create bonds with their favorite mamodo and create teams to defeat enemies using a variety of skills and techniques. Aside from classic returning characters, the game will also include new original characters and story elements.
You can check out some screenshots from the game here:
[gallery columns="5" size="medium" link="file" ids="979985,979986,979987,979988,979989"]
On March 2022, the Zatch Bell manga sequel titled Zatch Bell! 2 appeared on online manga reading websites.
The new Zatch Bell smartphone game will be available on 2023 for Android and iOS devices. The game will be free to play and will include microtransactions.
The post Zatch Bell Smartphone Game Revealed for Anime's 20th Anniversary appeared first on Siliconera.
---
Siliconera Thursday, August 24, 2023 1:00 PM
Atlus announced that the Shin Megami Tensei series original soundtracks will be releasing on streaming services like Apple Music and Spotify on August 31, 2023 in Japan. It didn't note if this also means they will appear worldwide as well. [Thanks, 4Gamer!]
The Shin Megami Tensei series soundtracks were originally released physically in the Shin Megami Tensei 30th Anniversary Special Sound Compilation released on July 26, 2023. They will now be streamable and digitally purchasable as individual albums on various digital platforms.
Featuring newly rerecorded tracks, unreleased songs, and hidden bonus tracks unavailable in the past, we will hear over 500 Shin Megami Tensei songs. Here is the list of games represented, along with direct links:
Shin Megami Tensei celebrated its 30th Anniversary in 2023 with an anniversary event held in Japan. It featured new merchandise and a live performance. Atlus also hosted a special live concert at Anime Expo 2023 for western fans of the series.
Shin Megami Tensei V released on the Nintendo Switch in November 2021, and there were over one million units worldwide.
The post Shin Megami Tensei Soundtracks Will Be on Streaming Services Soon appeared first on Siliconera.
---
Siliconera Thursday, August 24, 2023 12:45 PM
Swen Vincke, founder and CEO of Larian Studios, confirmed via social media that Baldur's Gate 3 will make its way to Xbox Series X in 2023. However, no definitive release date or window is available yet. Vincke shared that Larian Studios found a way to get the game on Microsoft hardware in 2023 after a recent meeting with Phil Spencer, CEO of Microsoft Gaming. More information about the Xbox version of Baldur's Gate 3 will come at a later date.
Vincke also shared that the Xbox Series X version of Baldur's Gate 3 will feature all improvements, including split-screen co-op. However, while the Xbox Series S version of the game won't be able to support this feature, the developer confirmed that it will include cross-save progression between Steam and Xbox Series consoles.
You can check out the original social media thread here:
https://twitter.com/LarAtLarian/status/1694737127978783157
This is not the only recent announcement for Baldur's Gate 3, as Spike Chunsoft recently confirmed that the game will appear in Japan for PlayStation 5 on 2023. Likewise, no definitive date was offered.
Baldur's Gate 3 is available for Windows PC and will release on the PlayStation 5 and macOS on September 6, 2023. It will also appear on Xbox Series X/S later this year.
The post Baldur's Gate 3 Makes Its Way to Xbox in 2023 appeared first on Siliconera.
---
Siliconera Thursday, August 24, 2023 12:30 PM
During gamescom 2023, a new Tsukihime remake English trailer appeared alongside a character profile for hero Shiki Tohno. This is the first video showcasing Tsukihime: A Piece of Blue Glass Moon outside Japan. It comes after the July 2023 reveal that the game would appear worldwide for the first time.
First, here's the Tsukihime Remake English trailer. It sets things up by introducing a meeting between someone and a mysterious person. After that, it introduces the heroines whose routes appear in this installment. First, it shows some segments with Arcueid Brunestud. After that, Ciel shows up. Once the two women whose paths appear in this entry appear, it moves on to introduce other important characters like Akiha, Kohaku. Hisui, and Shiki. Following that, people get to hear the opening theme and see its movie.
https://www.youtube.com/watch?v=VNguq6o7wXA&ab_channel=AniplexUSA
Next, here's the official character profile for Shiki in Tsukihime.
[caption id="attachment_980012" align="alignnone" width="1200"]
Image via Aniplex of America[/caption]
As a reminder, there's also a second part of this game on the way. Tsukihime: The Other Side of Red Garden is in development. That includes the routes for Akiha, Hisui, Kohaku, and Satsuki. There's no launch date yet, and only a Japanese release is confirmed for it.
The Tsukihime: A Piece of Blue Glass Moon English version of the remake will appear on the Nintendo Switch and PS4 outside Japan in 2024. It is already available in Japan on consoles. A PC port of the game is also in development.
The post See the Tsukihime Remake English Trailer and Shiki Tohno Profile appeared first on Siliconera.
---
PC Invasion - FeedDDD Thursday, August 24, 2023 5:18 PM
Oxenfree II: Lost Signals is not as complex with its endings as its predecessor. After hours of trekking through Camena Coast and setting down transmitters, you are presented with fairly binary choices with differences based on your actions throughout the game. But you only get to make one choice per playthrough, so if you're curious about the rest of them, here's how to get all endings in Oxenfree 2. Oxenfree 2: All Endings guide Oxenfree II: Lost Signals is partially straightforward and partially choice with its endings. There is no secret ending, leaving the game with three basic endings. At the end of the game, you have the option to send Riley, Olivia, or Jacob through the portal to close the gap. Jacob is not available as an option if you've alienated him during your game. These options change the ending sequence. After the sequence, you'll be able to interact with a box full of various items. These items show the outcomes of smaller choices t...
---
PC Invasion - FeedDDD Thursday, August 24, 2023 4:24 PM
Genshin Impact's next event is live, taking place in the heart of the game's newest region, Fontaine. The Mega Meka Melee event in Genshin Impact has numerous minigames for you to partake in to earn Enigmatic Copper Mainsprings, which you can use to purchase various items in the event shop. To begin this event, you'll have to be Adventure Rank 20 and have unlocked Fontaine. Follow this guide for more information about the Genshin Impact event, Mega Meka Melee. To start this event, talk to the NPC Arbon in front of Leschots Clockwork Workshop. Screenshot by PC Invasion Mega Meka Melee event guide Talking to Arbon will begin a short questline introducing you to the event. This event mostly consists of going around Fontaine and talking to various NPCs. Follow the quest markers to each NPC until you unlock the event hub. There are three minigames in this event: Dance Dance Resolution, Torrential Turbulent Charge, and Efficacy Testing Simulation Arena. There a...
---
PC Invasion - FeedDDD Thursday, August 24, 2023 4:09 PM
As you make your journey through the Lower City towards Baldur's Gate, you can purchase the Baldur's Mouth. This is a newspaper which will react to the decisions you make, and will even twist the truth against your favor. The quest 'Stop The Presses' has you changing the headlines for the next issue. When you find out what terrible things Estra Stir wants to write about you, you'll receive this quest. But how do you infiltrate and sabotage Baldur's Mouth Gazette in Baldur's Gate 3? Continue reading to find out. Baldur's Gate 3: How to infiltrate Baldur's Mouth Gazette for 'Stop The Presses' quest Although you can stroll right into the Baldur's Mouth Gazette, they'll recognize your crew and they don't want to write anything nice about you. You have to find a sneaky way into their basement to change the next headline. How you can infiltrate and sabotage Baldur's Mouth Gazette in Baldur's Gate ...
---
PC Invasion - FeedDDD Thursday, August 24, 2023 3:34 PM
Photo modes have become a rather popular feature among players, with many modern games including one either at launch or post-release. Whether it's a linear game or fully open-world, a photo mode can really allow players to explore their creativity and gain a deeper appreciation for the game world. Interestingly, however, FromSoftware's games usually don't include photo modes, not even Elden Ring with its striking open-world vistas. With Armored Core 6, the newest FromSoftware title, arriving in just one day, however, fans of the developer might wonder if it has finally made an exception with this game and included a photo mode. Can you take photos in Armored Core 6? Fortunately, FromSoftware did indeed confirm a few days ago that Armored Core 6 will give players a photo mode to mess around with. The feature was revealed in a "Special Briefing" live stream that aired on the official Japanese PlayStation account on YouTube. You can view the archived str...
---
PC Invasion - FeedDDD Thursday, August 24, 2023 3:33 PM
The Season of the Witch is upon us in Destiny 2. The new season comes fresh off the heels of the Destiny Showcase event, which has the community happier than they have been in a long time. Unfortunately, the Season of the Witch also brought a new unintended threat with it. It's not the Witness or a Hive bigshot. It's the Warlock's Strand Aspect. New Destiny 2 Warlock Strand Aspect is breaking PvP The Warlock ability that's causing all the ruckus is Weavewalk Aspect. In PvP, this Aspect renders the Warlock nigh unkillable for a short period. In this time, the player can capture a point or score in Rift. Twitter user @mislead posted a short clip of the ability in action. For lack of a better word, it's disgusting. fair & balanced pic.twitter.com/uQjyzULFFt — miss (@mislead) August 23, 2023 Users on the Destiny 2 Subreddit aren't exactly thrilled about it either. User u/Nothinfearsme posted a video called "Thi...
---
Gamer Empire Thursday, August 24, 2023 12:04 PM
In Don't Starve Together, commands allow players to do anything they want in the game, such as teleporting to a specific location or changing the time of the day. Moreover, they can be used as a debug helper to fix the game effortlessly if anything goes wrong. So, this article will guide you on how […]
---
Tabletop Gaming News – TGN Thursday, August 24, 2023 1:39 PM
As the summer's warmth gives way to autumn's chill, Free League Publishing invites fans to embark on extraordinary journeys into magical worlds, thrilling adventures, and timeless tales. This Q3-Q4 2023, prepare to explore Middle-earth, sail the high seas, survive a zombie apocalypse, unravel ancient mysteries, and much more. Here's a look at the lineup: The …
---
WGB, Home of AWESOME Reviews Thursday, August 24, 2023 6:31 PM
Baldur's Gate 3 will be released on Xbox sometime this year, Larian has confirmed following a meeting with Xbox boss Phill Spencer at Gamescom.
---
Gaming Instincts – Next-Generation of Video Game Journalism Thursday, August 24, 2023 4:21 PM
---
Gaming Instincts – Next-Generation of Video Game Journalism Thursday, August 24, 2023 3:18 PM
---
Gaming Instincts – Next-Generation of Video Game Journalism Thursday, August 24, 2023 2:51 PM
---
Gaming Instincts – Next-Generation of Video Game Journalism Thursday, August 24, 2023 2:32 PM
---
Gaming Instincts – Next-Generation of Video Game Journalism Thursday, August 24, 2023 1:08 PM
---
Level Up Thursday, August 24, 2023 1:34 PM
Earlier this summer, developer Jump Over The Age revealed Citizen Sleeper 2: Starward Vector, a…
---
Level Up Thursday, August 24, 2023 12:27 PM
Baldur's Gate 3 developer Larian Studios has confirmed its RPG will launch on new-gen Xbox…