---
Kotaku Monday, May 29, 2023 11:30 AM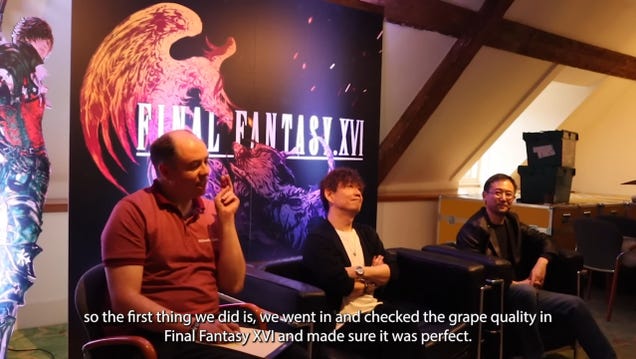 If you don't follow a game particularly closely, then the storms that occur within its communities can seem very bizarre. Take Final Fantasy XVI—obviously a game with a huge fanbase and a lot of people very excited for next month's release—but one where you might have missed the furore over its UI. Or indeed the fuss…
---
Kotaku Monday, May 29, 2023 10:30 AM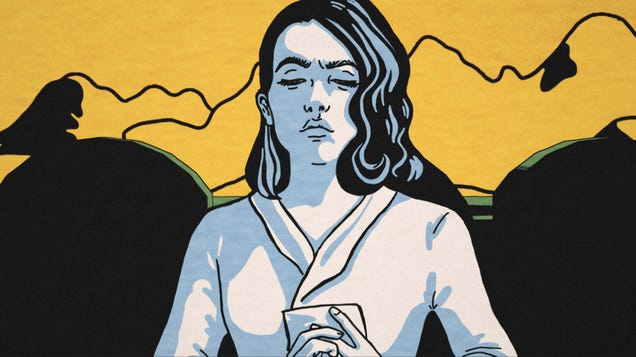 Hello, sit down, and welcome. It's time for some Indiegeddon! This is where I distract the entire Kotaku crew with a barbecue-based holiday, and take over the site with indie games that otherwise struggle to get coverage on major gaming sites. You, in turn, wishlist then buy all these games, causing a total revolution…
---
Kotaku Monday, May 29, 2023 9:30 AM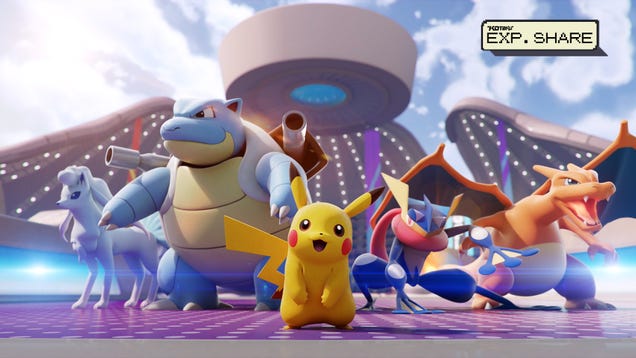 Everyone's got a favorite Pokémon game. Whether it's one of the mainline RPGs where you catch 'em all and become champion, or one of the spin-offs that show new sides of the world and people's relationship to the titular Pocket Monsters, the series has given people a lot of different ways to inhabit its huge world.…
---
Kotaku Monday, May 29, 2023 8:30 AM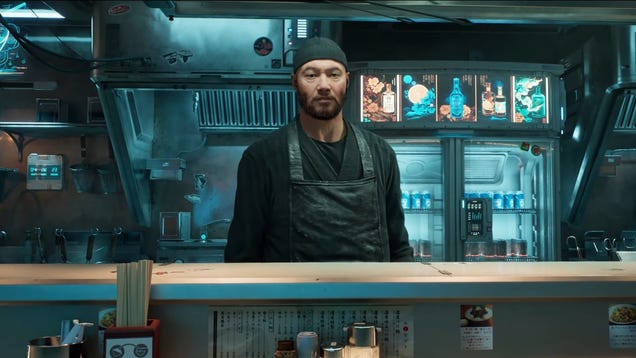 AI is coming to games, whether you like it or not. Last night's Nvidia keynote showed just how powerful—and devastating—that's going to be. The company's CEO, Jensen Huang, showed off how its freshly announced "Omniverse Avatar Cloud Engine" (ACE) can create real-time interactive AI NPCs, complete with improvised…
---
PCGamesN Monday, May 29, 2023 1:30 PM
If there's one thing for sure, Valorant developer Riot knows how to make a stellar agent. All 20 Valorant agents on the protocol's payroll have unique personalities, signature abilities, and a style that puts the Kardashians to shame. But Yoru stands as a pariah, unable to conform to any role, be it duelist, initiator, or literally any other category within Riot's FPS game. Despite the developer's consistent efforts, the Radiant samurai remains on the Valorant sidelines, good for nothing.
MORE FROM PCGAMESN:
Valorant Night Market dates
,
Valorant ranks
,
Valorant crosshair codes
---
PCGamesN Monday, May 29, 2023 12:09 PM
May 29, 2023: We updated our Roblox promo codes list to bring you the latest freebies.
Looking for all the active Roblox promo codes? There is a wide variety of promo codes from Roblox events and giveaways out there that grant you free virtual goods like hats, outfits, and more. With new Roblox codes arriving on the regular, you'll find plenty of ways to keep your avatar looking fresh - and our updated list is here to help.
Roblox promo codes won't hang around forever, however, so it's important that you redeem them before they expire. If you wish to reap their rewards, you'll first need to know how and where to redeem them, so we'll guide you through that process too. Be sure to check back here regularly, as we'll update this page whenever new Roblox promo codes release or older ones expire, saving you the trouble of searching for and checking them yourself. We also keep lists of Blox Fruits codes, Anime Adventures codes, and King Legacy codes if you're looking for game-specific freebies.
MORE FROM PCGAMESN:
Best Roblox games
,
Roblox promo codes
,
Roblox music codes
---
PCGamesN Monday, May 29, 2023 9:01 AM
If there's one thing you should take away from this System Shock remake review, it's that this is the most playable version of the classic PC game. Both its 1994 original and the subsequent Enhanced Edition from 2015 suffer at the hands of a user interface with more in common with Excel spreadsheets than a first-person shooter. The System Shock remake from Nightdive Studios is far more game-like, but it's still perhaps a little too faithful to the source material.
As a hacker arrested for attempting to steal company secrets, you soon find yourself onboard a dilapidated space colony, festering with mutants, rogue robots, and humans turned into corrupted androids. Unfortunately, all of them are trying to kill you without provocation, presenting a slight hiccup in your interstellar journey. As it turns out, the ship is under the control of the now-sentient ship's ai: SHODAN, whose moral inhibitors you disabled not long before. As one of the last living people onboard the space colony, it's up to you to stop SHODAN's plans to exterminate the human race.
Best old games
,
System Shock system requirements
,
Best space games
---
PCGamesN Monday, May 29, 2023 7:16 AM
May 29, 2023: We added a new Pancake Empire Tower Tycoon code to our list.
What are the new Pancake Empire Tower Tycoon codes? If you're just making a start in this fantastical, strategic, and colorful Roblox tycoon game, you may be on the hunt for some freebies to expedite the growth of your pancake empire. Luckily for you, we've compiled a list of the latest rewards and the codes you'll need to redeem to earn them, and we'll keep our list updated to ensure you never miss out.
We also have lists of the new Project Mugetsu codes and Shinobi Life 2 codes, if you're a bit of a Roblox anime fan, as well as all the Punch Wall codes you could ever possibly need. Now, let's take a look at every active Pancake Empire Tower Tycoon redeem code.
MORE FROM PCGAMESN:
Best Roblox games
,
Roblox promo codes
,
Roblox music codes
---
PCGamesN Monday, May 29, 2023 7:05 AM
Are you looking for Diablo 4 controller support information for the PC version? With computers increasing support for official control pads for mainstream consoles, it has the bonus of allowing people to use their preferred controller or any accessibility-focused devices. Given that Diablo is a series that has the potential to cause repetitive strain disorders with constant mouse clicking, a change of controls might help alleviate those painful symptoms, or perhaps you just want to hack and slack some demons from the comfort of your couch.
Whether you want to play Diablo 4 with a PlayStation pad or an official Xbox adaptability controller, we have all the information you need to help you set up the RPG game before the Diablo 4 release date. We also have Diablo 4 controller support details to help you rebind buttons for any regularly used Diablo 4 classes skills for maximum comfort.
MORE FROM PCGAMESN:
Diablo 4 release date
,
Diablo 4 system requirements
,
Diablo 4 classes
---
PCGamesN Monday, May 29, 2023 7:36 AM
Is Diablo 4 on Game Pass? There's been a lot of confusion regarding Diablo 4 appearing on Game Pass due to Microsoft's attempted acquisition of Activision Blizzard over the past year. Microsoft and Activision have deals in place like the Xbox Series X and Diablo 4 bundle, but does that mean the game is coming to Game Pass?
We don't blame you for wanting to know if the upcoming RPG game is heading to Microsoft's subscription service - after all, that's at least $70 you could be saving. With the Diablo 4 release date approaching fast, you're going to want to get hands-on with the Diablo 4 classes right away to start building the best builds to reach the endgame content.
MORE FROM PCGAMESN:
Diablo 4 release date
,
Diablo 4 system requirements
,
Diablo 4 classes
---
PCGamesN Monday, May 29, 2023 6:55 AM
Are you looking for a list of the best ETS2 mods? Look no further; PCGamesN has scoured the internet to bring you the definitive list of the most popular, trending Euro Truck Simulator 2 mods. If it's your fantasy to offer efficient public transportation at a fair price - a far nobler dream than slaying dragons, if you ask us - then we've got bus mods and passenger mods. If you simply want to bulk out ETS2's collection of branded vehicles or refresh their paint jobs, we've got skin mods and extra trucks galore, and plenty more besides.
It's no wonder that Euro Truck Simulator 2 has developed such a rich modding community. Enthusiast gamers who are looking for a particular experience have long been drawn to the best simulation games depicting that experience, and as one of the best truck games on PC, ETS2 is the place to go if you want the simplicity and tranquillity of hauling goods across stunning European landscapes. With such popularity comes an abundance of mods, however, and it can be difficult to know how to navigate the scene. That's where we come in. Read on for our definitive list of ETS2 mods, and make the game whatever you want it to be.
MORE FROM PCGAMESN:
Euro Truck Simulator 2 system requirements
,
Best simulation games
,
Best truck games
---
PCGamesN Monday, May 29, 2023 6:40 AM
May 29, 2023: We checked for new Shinobi Life 2 codes. RellGames has also teased the game's next update and set a code challenge on Twitter for free spins.
What are the new Shinobi Life 2 codes? Shinobi Life 2, which was formerly known as Shindo Life, is among the most popular gacha games on the Roblox platform thanks to its lightning-fast action, wealth of unlockables, and Naruto-like vibes. Developer RellGames is also an extremely active creator, delivering a tight weekly update schedule and serving up regular codes for rellcoins, spins, double XP, and more.
If you want to stay ahead of the competition, you'd be wise to make use of our codes list down below, which we update on a regular basis to bring you the latest rewards before they're gone for good. We'll also explain how to redeem Roblox Shinobi Life 2 codes (spoiler: it's a whole lot like redeeming Shindo Life codes), when you can expect new codes to arrive, and the platforms where they're most likely to drop. If you need more freebies, we also keep updated lists of new Blox Fruits codes, Anime Adventures codes, and All Star Tower Defense codes.
MORE FROM PCGAMESN:
Best Roblox games
,
Roblox promo codes
,
Roblox music codes
---
Rock Paper Shotgun Latest Articles Feed Monday, May 29, 2023 12:44 PM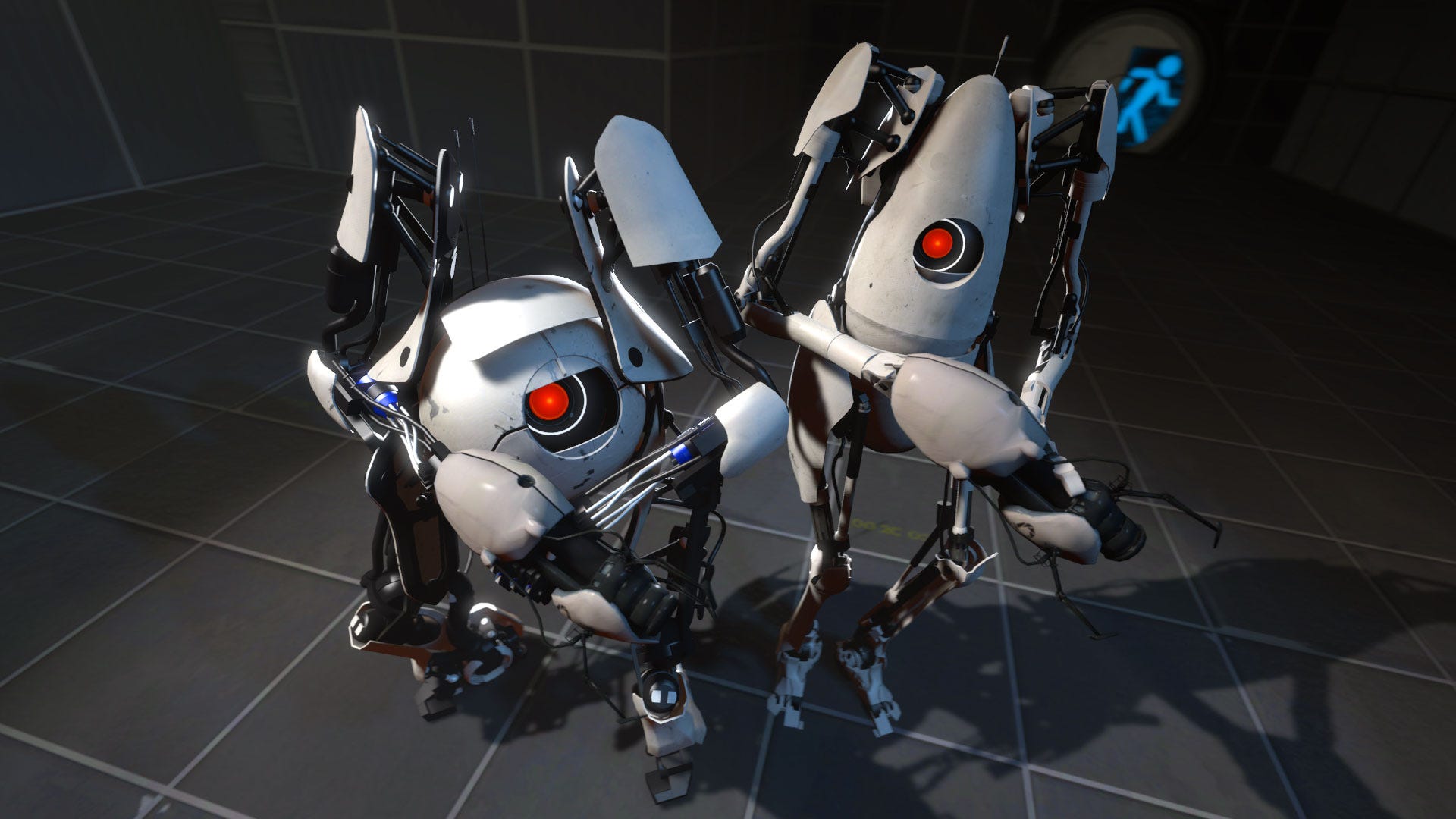 Today is another out of sync Bank Holiday for me. It's not one in Ireland, so I'm the only one rattling around in here at the moment. And it occurs to me that the vast, vast, vast majority of you will never have met me in real life. The evidence that I exist in physical space is comparatively minimal! How do you know I'm not an AI? An AI could probably replicate my writing style quite thoroughly, because there are at present many thousands of my - mine, my own - words on the internet, and they and everything else have and are being scraped by AI. This thought process is as a result of a few AI things intersecting with my workspace at once recently. Several of them are quite funny, and also not. If you think AI tools are actually good for writers then I have to assume you don't really think much about either.
---
Rock Paper Shotgun Latest Articles Feed Monday, May 29, 2023 8:00 AM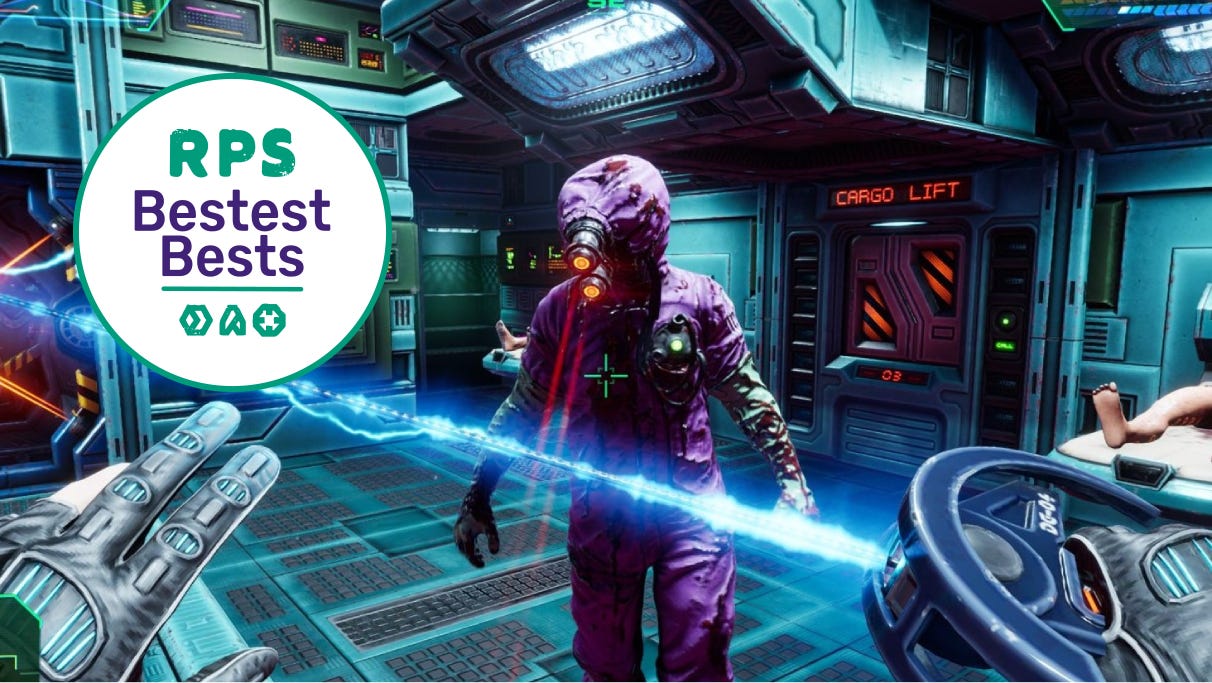 Sometime before SHODAN's ethical constraints were removed and the rogue AI set about converting the people of Citadel Station into cyborgs, a researcher named Stacy Everson found a smoking gun hidden among the blinking servers of the spaceship's library. Not an assault rifle or mini-pistol, but a decades-old email chain between her TriOptimum bosses and a psychologist named Jeffrey Hammer. In the early stages of Citadel's construction, Hammer suggested that each level of the station be designed in such a way as to induce stress and anxiety, so that experts could study their impact on the human psyche during space travel.
"I always knew something was off about this place!", wrote Stacy to a colleague. "We are just rats in a maze."
---
Siliconera Monday, May 29, 2023 1:00 PM
With the first volume of the Oshi no Ko manga, we saw Aka Akasaka setting the stage. Aqua and Ruby, Ai Hoshino's children, definitely play major parts. But a lot of the focus is on ensuring we care as much about their idol mother Ai as they did, to help ensure we're invested in the story and things to come. With volume 2 of the Oshi no Ko manga, the kids don't need to share the spotlight anymore, and it especially starts setting the stage for Aqua to begin taking steps to find answers and work toward his new goal.
This isn't to say that Ruby doesn't also feature quite often in these chapters. Rather, it's more that Aqua is a driving force for many of the actions in the second volume of the Oshi no Ko manga. After all, it begins with him working behind the scenes to make Ruby believe she didn't make it through one idol audition. Only for it to show a page later that her brother faked it using the phone of his mentor, Director Taishi Gotanda. This moment is brief, but immediately pulls the attention away from her by showing exactly how the events of the first volume changed him irrevocably and that he's already willing to do terrible things in the name of his plans for revenge.
We immediately see a pattern as the story goes on. Ruby gets scouted by another idol group. Aqua then uses Ichigo Productions to talk to a performer who is already with that company to learn about what they're like. Ruby goes to a school catering to young adults in the entertainment industry. Even though he's smart enough to attend far better ones, he joins under their general education division. So for multiple chapters, we're seeing the efforts he's taking to try and achieve one goal, which is to keep his twin sister safe. Whether the actions are benign and underhanded, he's willing to do what it takes, helping to establish him as a character.
[gallery columns="1" size="full" ids="965132" link="file"]
However, the second half of volume 2 of the Oshi no Ko manga focuses on Aqua getting closer to his more dangerous goal: finding their father. He's determined based on the events of the first volume that this person is directly tied to Ai's fate, and is going to use the entertainment industry to work out his identity. That means taking a job on the live-action adaptation of Sweet Today that doesn't have the best reputation to get close to someone who knew his mother and could provide a connection. It's fascinating to watch these calculated movements.
But even though Aqua is absolutely becoming the Oshi no Ko antihero in this volume, we're also seeing moments that show his calculating nature can be used in genuinely good ways. He gives Kana a chance to show exactly how good of an actress she is in Sweet Today. He also does so by seeing exactly what needs to be done to bring out the best in an actor who was hired for his looks and name, rather than his ability. This doesn't benefit him in any way. Rather, he does it because it would help Kana, someone he's also come to care about in his way.
In a way, the second volume of the Oshi no Ko manga is all about helping us understand Aqua. He experienced a major trauma in the first volume. This changed him and gave him a new sense of purpose for life. One is that he'll try and protect his sister Ruby and save her from Ai's fate. The other is that he'll do whatever it takes to avenge his mother. In each case, we're seeing that he'll do whatever it takes to make both of his goals happen.
Yen Press is handling the English localization of the Oshi no Ko manga. Volume 2 arrived on May 23, 2023. The anime is streaming on HIDIVE, and the original Japanese with English subtitles and an English dub are available as viewing options.
The post The Oshi no Ko Manga Vol 2 Manga Showcases Aqua's Ambitions appeared first on Siliconera.
---
Siliconera Monday, May 29, 2023 11:00 AM
Even with the most serious games, there will be all sorts of memes and jokes surrounding them. They can involve absurdity of situations, play with the disconnect between an exceptionally silly kind of joke and serious situation, and highlight unintended implications that can arise from certain sorts of characters. What's wonderful about the Elden Ring: The Road to the Erdtree gag manga is that it keeps this loving tribute to the game and maintains a similar sort of dramatic artistic direction, while being completely bonkers and playing with what we know about characters. It hits these notes perfectly, without being too over-the-top.
For example, the Elden Ring manga stars a Tarnished named Aseo who would either be picked by an extremely skilled player or someone just going into the game for a laugh: The Wretch. Given the person's intelligence is quite low, even after Melina dumps points into the stat, it seems like the latter is the case. For almost the entire first volume, he's running around in a loincloth. Which means there's a running gag about where he even keeps his potion vials. As some reactions involve dashing in headfirst into danger or just dropping and preparing to die, we're definitely presented with one of the silliest protagonists who is failing upwards in the funniest ways.
[gallery columns="1" size="full" ids="965081" link="file"]
What helps make his portrayal even better is that Melina and Ranni are portrayed far more seriously. This isn't to say these characters can't also be funny. Both make some very good quips in the first volume. They aren't above stooping to the Tarnished's level either, though their instances are handled in a way that almost comes across as a more classy or "smarter" version of goofy responses. But their portrayals always look very refined and darkly elegant, with intelligent, reasonable dialogue. So often they react exactly the way you expect they would based on context from the game and their appearances.
However, I liked the manga best when we'd see one of its interpretations of a serious events. During these segments the characters may look as you expect, and sometimes even behave with the same sense of gravity. But then something happens to twist it all. In one chapter, Kale sends the Tarnished off to help Blaidd on a quest to find the Bloodhound Knight Darriwil. We get to see this encounter from another perspective. While it still follows some of the same beats, there are certain personality traits and motives inserted to add more levity to the situation. I really appreciated the way it all ended up handled.
[gallery columns="1" size="full" ids="965080" link="file"]
Especially since while that's going on, the depictions of Blaidd and Darriwil are so good. But then, that isn't isolated to just these characters. The same care is lent to everyone who appears in this first volume. Even though the Tarnished is generally the biggest "joke" here, when he isn't talking or engaging in idiocy, he can look just as refined.
In a way, reading the first volume of the Elden Ring: The Road to the Erdtree manga feels like watching someone play the game without being too serious about it. You'll see the Tarnished "die" a lot! You'll wonder about the nature of characters and think, "Yeah, I would be really suspicious about asking for their help too." You'll question people's decisions in-world and their attitude about things. You can feel the love for the source material while reading, and it makes the whole experience more enjoyable.
Elden Ring: The Road to the Erdtree volume one is now available to buy via Yen Press. You can also read it via the Famitsu special site. The game is available on the PlayStation 4, PlayStation 5, Xbox One, Xbox Series X, and PC.
The post Elden Ring Gag Manga Perfectly Captures the Vibe appeared first on Siliconera.
---
Siliconera Monday, May 29, 2023 10:00 AM
The final set of Pandaemonium raids in FFXIV arrived via Anabaseios tier with Patch 6.4. A collection of four different raids, this offers a series of new, challenging fights for player to engage in as the Pandaemonium story wraps up in Final Fantasy XIV. In order to unlock the Anabaseios Pandaemonium raids, players will need to make sure a few prerequisites are met. Among these are completed content and required item levels.
To unlock Pandaemonium Anabaseios in FFXIV, players must have completed the Pandaemonium Abyssos raid tier. Once they have done this and are item level 615, they can dive into the raids. In order to unlock the raid series itself, they will need to accept the "Eater of Souls" quest in Labyrinthos at X:8.6, Y:27.5. To unlock the entire raid series, players will need to complete each tier. They can obtain one drop per week, which is distributed through a "roll" system, where they will need to roll against other players for the item they want.
Since this is the final raid tier Pandaemonium, this will conclude the story. Eventually, players can unlock the Savage version of the raids to obtain higher item level gear. This will appear in a future update patch.
Final Fantasy XIV is available for PC, PlayStation 4, and PlayStation 5.
The post How to Unlock FFXIV Pandaemonium Anabaseios Raid appeared first on Siliconera.
---
Siliconera Monday, May 29, 2023 9:30 AM
Final Fantasy XIV Patch 6.4 introduced another Extreme Trial, this in the form of The Voidcast Dias. Players will unlock the normal version of this Trial through completing Main Scenario Quests. It will be the last encounter of Patch 6.4 and will require players to be item level 615 at minimum. If players are not at the required level to complete The Voidcast Dias and unlock the Extreme Trial in FFXIV, they can either purchase weapons and armor from the market board or run The Aetherfront. The Aetherfront will be unlocked before The Voidcast Dias, so you can make up for any item level differences in a couple of runs.
After that, you can unlock The Voidcast Dias Extreme in FFXIV. Once you complete the Main Scenario Quests for Patch 6.4, go to Old Sharlayan and speak to The Wandering Minstrel at X:12.6,Y:14.2. You can teleport close to The Wandering Minstrel from the main Aetheryte to The Scholar's Harbor Aetheryte. Just head south and you'll see them.
[caption id="attachment_965395" align="alignnone" width="1200"]
Screenshot by Siliconera[/caption]
However, before you can jump into The Voidcast Dias Extreme you will need to be item level 630. I found this can be achieved through purchasing gear from the market board as mentioned previously, or through previous raid tiers.
Final Fantasy XIV is immediately available on PC, PlayStation 4, and PlayStation 5.
The post How to Unlock FFXIV The Voidcast Dias Extreme appeared first on Siliconera.
---
Siliconera Monday, May 29, 2023 9:00 AM
There's a certain je ne sais quoi about RPG Maker games--especially the horror ones--that make them incredibly memorable and impactful, and Pocket Mirror: GoldenerTraum is no exception. This is the definitive remaster of Pocket Mirror, which originally came out in 2016. Like its predecessors, such as The Witch's House, its retro appearance belies a thoughtful and meaningful message. The execution of it can be hit or miss, depending on how open you are to indirect storytelling.
Pocket Mirror: GoldenerTraum follows the story of an amnesiac girl who wakes up in a bizarre castle. As she wanders through it in search of her name, she meets a plethora of strange and hostile girls and entities. All of them seem to know more about her than she does, though none are willing to explain anything. Through these encounters, the girl discovers more about herself, her past, and just how she came to be. The story very rarely spells things out for you. In fact, some endings and routes never unravel the mystery of the protagonist's past. This adds to the overall replay value of the game, even if you're not trying to get all the endings. However, it can make the game a bizarre and surreal experience.
[caption id="attachment_965097" align="aligncenter" width="1200"]
Image via Siliconera[/caption]
The story starts to become clearer in Lisette and Enjel's sections, which are in the latter half of the game. This means that, until you're on your second playthrough, Fleta and Harpae's areas can feel narratively weak. At just around three hours of playtime, there's simply not enough time for all the characters and plot points to get as much development as they should. It really rewards players who explore all options and pay close attention to what's going on. Emotional moments didn't resonate with me personally, even when I knew the whole story. The protagonist's reactions to the various girls at the end of their sections made me think I should be feeling something. But it could get so difficult to connect with anyone because I wasn't always sure what something symbolized.
[caption id="attachment_965100" align="aligncenter" width="1200"]
Image via Siliconera[/caption]
Even if the story doesn't vibe with you, the aesthetic probably will. This game is one of the most visually pleasing games I've played in 2023. As a Sanrio fan, as well as a former Rozen Maiden and Puella Magi Madoka Magica girl, I really like the overall vibe of it. The cutesy art contrasts with the rampant violence in a super fun fashion. The sprites look amazing. The environments, which were already beautiful in 2016, are absolutely breathtaking in certain scenes. In particular, the moonlit corridor near the end of Harpae's section sticks out in my mind. In your NG+ (which is new to Pocket Mirror: GoldenerTraum), you can talk to blue pumpkins to read some developer diaries about the remaster. Even though I never played the original, it was still interesting to read about the changes.
[caption id="attachment_965096" align="aligncenter" width="1200"]
Image via Siliconera[/caption]
Pocket Mirror: GoldenerTraum is a beautiful blast to the past that hearkens back to the glory days of the indie RPG Maker scene. What makes it shine is in its cast of colorful characters and its heartwarming message. Though I commented that its vagueness is detrimental to emotionally connecting with the story, it does linger with you as you ponder upon its meaning. Video games are art, and Pocket Mirror: GoldenerTraum is one of those games that can prove it.
Pocket Mirror: GoldenerTraum is readily available on Windows PC via Steam.
The post Review: Pocket Mirror GoldenerTraum Is a Beautiful Remaster appeared first on Siliconera.
---
PC Invasion - FeedDDD Monday, May 29, 2023 1:11 PM
Ever wondered how you can show up to a battle with high offensive and defensive capabilities in The Legend of Zelda: Tears of the Kingdom? Well, if you build a Tank, you can do just that. Players around the world have discovered many unique building contraptions, one of them being a large Tank. If you want to know how to build this Tank in Tears of the Kingdom, keep reading. Guide to building a Tank in Tears of the Kingdom One very talented Reddit user first discovered this intricate build. This advanced Tank is highly defensive, letting Link get behind cover while driving it. It also has some offensive devices, which will shoot at any enemy in your way. Advanced Tank Build Tutorial! The same Tank design I posted yesterday, easy build if you follow this! by u/AlfredoTheImpasta in tearsofthekingdom If you're wondering how to build this Tank in Tears of the Kingdom, you'll need to gather a handful of different Zonai Dev...
---
Gamer Empire Monday, May 29, 2023 11:28 AM
If you feel like destroying someone's base in the Rust early game, you will need a couple of Molotov Cocktails. These bad boys will allow you to burn down their base, doors, and themselves as you try to get in and create maximum chaos. However, if you haven't used them before, you might be very […]
---
Gamer Empire Monday, May 29, 2023 11:14 AM
In Rust, the Tool Cupboard (TC) is the most important part of players' bases. It allows you to build and pick up structures in the base's sphere of influence. If someone gets access to your TC, they can easily set themselves as one of the owners of the base and start destroying everything in there […]
---
Gamer Empire Monday, May 29, 2023 10:57 AM
Iridium is the rarest and most powerful resource in Stardew Valley that will allow you to get all the endgame equipment, buildings, and tools. Unfortunately, this resource is not easy to get, as most players don't even know where to get their hands on it. No matter how deep you go in the Mines, Iridium […]
---
Gamer Empire Monday, May 29, 2023 9:35 AM
Choosing what class to play is, for most, no easy decision in any RPG, and it's no different in Diablo 4. With a total of 5 different classes, each with a unique playstyle and skillset and many builds for each class, there are many things you can consider when trying to choose what to play. […]
---
WGB, Home of AWESOME Reviews Monday, May 29, 2023 12:38 PM
Some games just keep selling. Grand Theft Auto V is nearly a decade old at this point but it somehow continues to appear in the charts and has sold over 180 million copies, a truly mind-boggling number. It's only surpassed by Minecraft. Well, it seems like The Witcher 3 is also one of those rare games that just keeps going and going and going. CD Projekt RED Tweeted out that their game has now sold over 50 million copies.