---
GamersHeroes Sunday, January 16, 2022 1:58 PM
---
GamersHeroes Sunday, January 16, 2022 1:58 PM
The almighty Sun Blade is yours to dcontrol with Eternal Sphere 4 and Henteko Doujin's new shmup GRAND CROSS: ReNOVATION. A super-aggressive vertical shooter with a battle between light and darkness, should players pick up arms and fight?
The post GRAND CROSS: ReNOVATION Review appeared first on GamersHeroes.
---
GamersHeroes Sunday, January 16, 2022 1:58 PM
The Gran Turismo series might pride itself on being the ultimate driving simulator, but Fábio Fontes says nuts to that with his over-the-top racer Buck Up and Drive! Featuring wild drifting, grinding, and even a one-on-one fighting mode, should players buck up (and drive)?
The post Buck Up and Drive! Review appeared first on GamersHeroes.
---
Kotaku Sunday, January 16, 2022 4:45 PM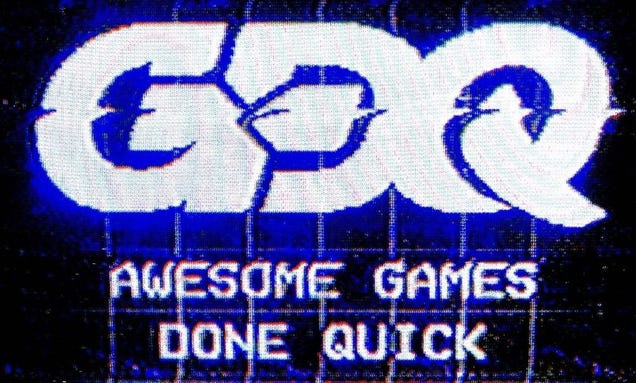 Awesome Games Done Quick 2022 is over, but the online speedrunning charity event wrapped up its week-long run with a brand new, all-time record for any GDQ event, raising $3,422,122 across over 49,000 individual donations. It also reached a million dollars and two million dollars faster than any previous GDQ events.
---
Kotaku Sunday, January 16, 2022 3:15 PM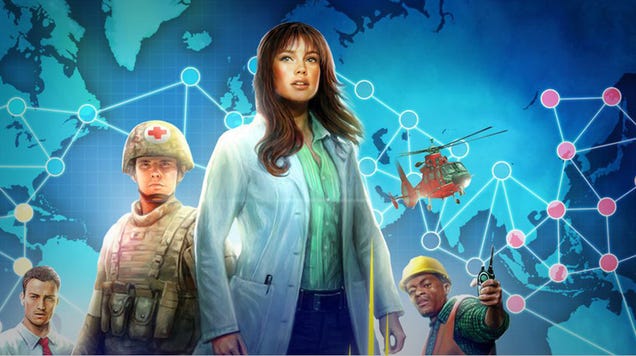 The digital board game version of Pandemic has disappeared from Steam after it was quietly delisted on January 6. And it will be removed from other digital storefronts throughout the year and its publisher, Asmodee, hasn't explained why beyond a vague statement that the game is being removed for a "multitude of…
---
Kotaku Sunday, January 16, 2022 12:45 PM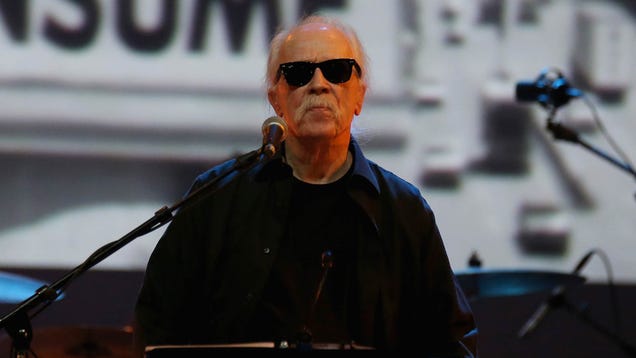 John Carpenter has played Halo Infinite, the newest game in the long-running Xbox franchise, and he loved it. In fact, the famous director called it the "Best of the Halo series" in a recent tweet.
---
Kotaku Sunday, January 16, 2022 11:00 AM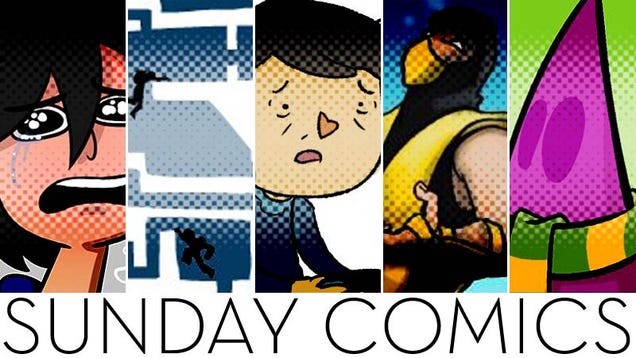 Hello! It's time for Kotaku's Sunday Comics, your weekly roundup of the best webcomics. The images enlarge if you click on the magnifying glass icon.
---
PCGamesN Sunday, January 16, 2022 1:19 PM
It's only been out a few days but the God of War PC port is already proving a tremendous hit for Sony - with several records being broken on the publisher's games, including God of War's Steam concurrent player count and the user rating.
Four years after the God of War reboot hit PS4 to much acclaim the game finally arrived on PC via Steam this week, to just as much acclaim or more, somehow. With sequel God of War: Ragnarok out this year on PS5 and PS4, there's obviously a lot of excitement over the series - meaning that a lot of new players are checking out the PC port, and loving it too, apparently.
While God of War's concurrent player count on day one was slightly lower than fellow PlayStation port Horizon: Zero Dawn on its first PC day, Sony Santa Monica's title seems to have rallied the troops since then - as the player count has only risen since then, reaching an all-time high for a Sony game on PC of 73,529 earlier today.
---
PCGamesN Sunday, January 16, 2022 12:12 PM
The PC has a wide range of fantastic games, but something it always needs more of are fun, relaxing titles to enjoy but not get too stressed over - or an update of '90s classic Transport Tycoon mixed with a little bit of Factorio, which is what new title Sweet Transit is all about.
Transport Tycoon released in 1994, the same year that the XCOM series began - but unlike that classic strategy series, Transport Tycoon never got a revival despite original creator Chris Sawyer's attempt at a sequel with Locomotion and the original being well-remembered even today as a more chill alternative to SimCity.
Now ex-Factorio developer and 3D artist Ernestas Norvaišas has teamed up with publisher Team 17 to create Sweet Transit, which seems to be a spiritual successor to Transport Tycoon. The game's described as a "cosy train-driven city builder" - not enough games are called "cosy" these days - "where the railway is king and trains are the sole means of transportation and expansion".
---
PCGamesN Sunday, January 16, 2022 11:01 AM
After a week of the Awesome Games Done Quick 2022 event and multiple speedruns by various streamers for charity - which included games such as Deathloop, Sekiro: Shadows Die Twice, and even Deltarune - the organisers have revealed that AGDQ 2022 has broken records and raised almost $3.5 million USD for charity.
The latest Games Done Quick charity event kicked off last weekend with the fantastic likes of Deathloop - which streamer CreeperHntr completed in under half an hour - and by the middle of the week the organisers revealed that AGDQ 2022 had hit the $1 million USD mark faster than any previous speedrunning charity events.
Now AGDQ 2022 has wrapped up and the final total raised for charity Prevent Cancer Foundation is a whopping $3,416,729 USD - which is apparently "officially the most we've ever raised in the history of
Games Done Quick" according to a tweet on the event's account. It's a truly fantastic achievement by any measure, especially tied to such an entertaining event.
Best indie games
,
New PC games
,
Retro PC games
---
Siliconera Sunday, January 16, 2022 4:00 PM
---
Siliconera Sunday, January 16, 2022 3:00 PM
---
Siliconera Sunday, January 16, 2022 1:30 PM
---
Siliconera Sunday, January 16, 2022 12:00 PM
---
Siliconera Sunday, January 16, 2022 10:30 AM
---
Gamer Empire Sunday, January 16, 2022 4:22 PM
RAID: Shadow Legends is a strategy RPG mobile game featuring more than 400 unique champions, each with their own set of skills and playstyle. The objective of the game is to beat stages of enemies, collect champions, build your ultimate team, upgrade and customize your champions, and read new heights with your clan. Plarium is […]
The post RAID: Shadow Legends – Beginner's Guide: Tips to Become a Better Player appeared first on Gamer Empire.
---
Player Assist | Game Guides & Walkthroughs Sunday, January 16, 2022 1:35 PM
To complete or at least increase your world exploration progress in Inazuma, you need to complete world quests, and one of them is the "Fertilizer… Salesperson?". This world quest will only be available to you after you have completed Sanggonomiya Kokomi's story quest Dracaena Somnolenta chapter. Once the prerequisite quest is done, go to Bourou […]