---
PCGamesN Saturday, June 24, 2023 5:22 PM
Grand Theft Auto San Andreas has come to Cities Skylines, I'm not kidding. One dedicated player has built San Andreas in the first Cities Skylines game ahead of the Cities Skylines 2 release date, and they've clearly got a talent for city-building games and creating beautiful metropolis centers.
MORE FROM PCGAMESN:
Cities: Skylines mods
,
Cities: Skylines system requirements
,
The best management games on PC 2022
---
PCGamesN Saturday, June 24, 2023 10:19 AM
The heavily rumored Halo Infinite battle royale game mode is still front of mind for many it seems, as a recent tease from 343 Industries has been misread by many fans thinking it meant the new mode was on the way. While Halo Infinite could still get battle royale content, it looks like this tease just got the better of everyone.
MORE FROM PCGAMESN:
Halo Infinite system requirements
,
Halo Infinite Bosses
,
Halo Infinite ranks
---
Rock Paper Shotgun Latest Articles Feed Saturday, June 24, 2023 5:14 PM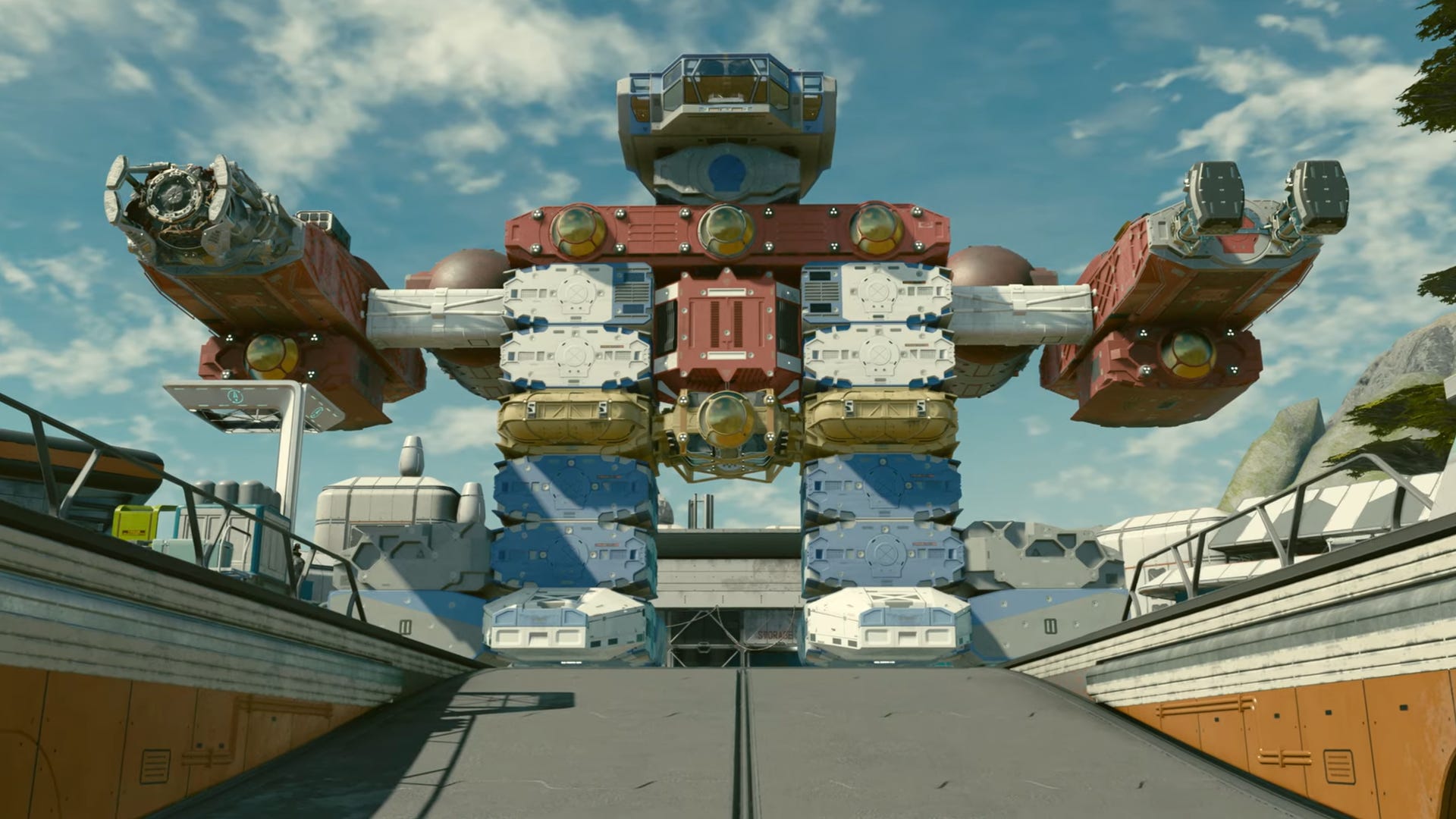 During an appearance on Kinda Funny Xcast, Starfield director Todd Howard was asked whether the upcoming interstellar ball-pit RPG would support the Steam Deck. "We'll talk about that later down the road," said Howard.
---
Rock Paper Shotgun Latest Articles Feed Saturday, June 24, 2023 4:46 PM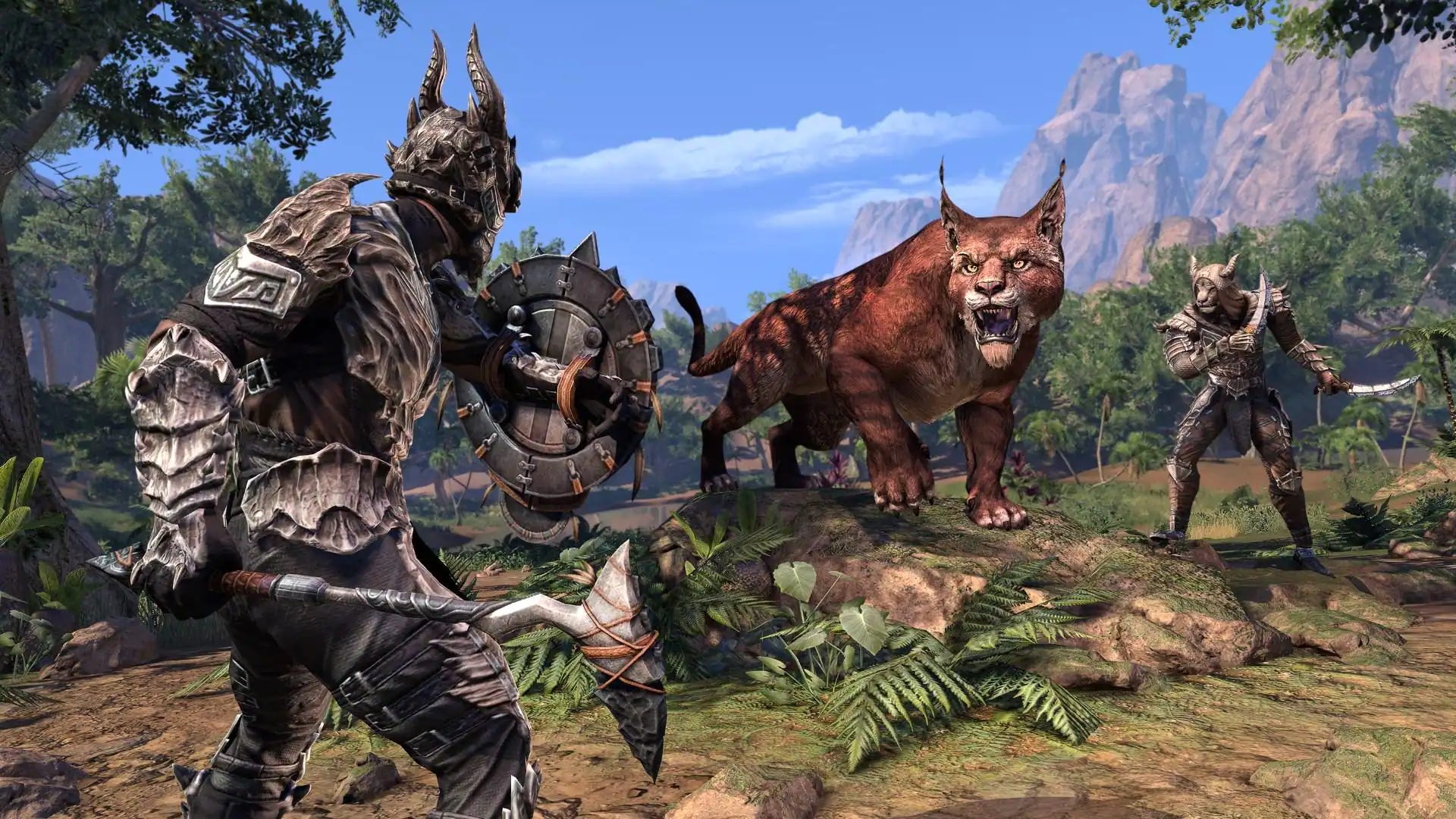 According to testimony delivered by Microsoft's Phil Spencer in court, Elder Scrolls VI is still "five-plus years away."
Spencer had been speaking about what platforms the next Elder Scrolls game might appear on during day two of hearings as the FTC seek an injunction to block Microsoft's acquisition of Activision Blizzard.
---
Siliconera Saturday, June 24, 2023 3:00 PM
It is difficult to talk about Until I Love Myself: The Journey of a Nonbinary Manga Artist volume 1 without addressing the elephant in the room. What this proverbial elephant might be changes depending on who you are and what your lived experiences are. That is precisely what Poppy Pesuyama's autobiographical manga is all about. It has to do with perspective. Primarily, Pesuyama's own perspective and relationship to their own body. But more chillingly, other people's entitled perspectives to a life and a body that doesn't belong to them.
Poppy Pesuyama is a Japanese nonbinary manga artist. In the opening chapter to this first volume, they introduce themselves as such. They were assigned female at birth (AFAB,) meaning that they were born in a body with female primary sex characteristics. Their perspective, however, is that their assigned gender doesn't corresponds with their lived experience. In truth, for Pesuyama it can't correspond. The elephant in the room, from Pesuyama's perspective, is how seriously the society surrounding them is going to take them, based on how they present themselves. Of course, all that matters is that they are treated with respect.
However, throughout their life, Pesuyama experienced plenty of disrespect in regards to their identity. Being AFAB exposed Pesuyama to having their body constantly objectified by others and their role in society chosen for them from a young age. This comes up early in the manga, throughout the chapters talking about the sexual harassment they experienced working for manga artist X in 2013 (his name is censored in the volume for legal reasons) and the indifference that most other assistants at the studio showed. It also appears in the chapters exploring their childhood, as they moved away from being seen as simply a kid and grew up into a young "girl," as seen by childhood friends and adults alike.
This is undoubtedly one of the biggest elephants in the room present in Until I Love Myself. The events related to Pesuyama's experience of sexual abuse are hard to read and can be triggering to some. Similarly, the effect that this abuse had on Pesuyama's mental health, and them lashing out against loved ones can be a hard read. However, these passages are always handled with extreme care and respect, and are elevated by Pesuyama's simple and beautiful art style. Pesuyama manages to talk about their experience with sexual abuse and their deteriorating mental health with the seriousness it deserves, while keeping the rest of the volume informative and with a sense of candidness.
It is in the way Pesuyama describes their closest friends and allies that a lot of that candidness and levity comes through. The volume reserves some chapters to highlight these people, and their positive influence in Pesuyama's life. Some of these close friends also happen to be Queer and LGBTQ+ individuals, such as childhood friends Kemomi and Amenhotep-kun. Another important person for Pesuyama is Baraki-san, their best childhood friend. The chapters concerning Baraki-san are some of the most emotional and beautiful passages in the volume, and are a great palate cleanser.
The last ally for Pesuyama is their editor, whom they affectionately call Chill-bayashi-san. She was responsible for supporting Pesuyama when they decided to speak about their experiences, and she even took them to a lawyer to consult about X's abuse. The lawyer told both that the case was not winnable back in 2013, but that thanks to the times changing, the MeToo and Japanese KuToo movements, this case could now be taken "seriously."
This volume, too, exists thanks to these changing times. After all the ordeals that Pesuyama, and many other people like them, had to go through times are finally changing, and acceptance seems to be within reach. But for others, it is still difficult to accept that their lives won't be put into question again, disrespected, or shoehorned. Pesuyama ends this first volume with a poignant and unresolved thought, by addressing their own particular elephant in the room: The times can change, we can change our relationship with our bodies, and with our identities, but can the people responsible for this baggage ever meaningfully change?
Until I Love Myself: The Journey of a Nonbinary Manga Artist volume 1 is available from Viz Media.
The post Until I Love Myself Manga Examines Gender Identity, Inwards and Outwards appeared first on Siliconera.
---
Siliconera Saturday, June 24, 2023 12:00 PM
From tip to tail, Nobunaga's Ambition: Awakening requires strategy. Every aspect of the game was mine to control however I wished in an early preview build, including the time period I started in and the clan I played as. And every aspect requires you to think ahead and plan for all sorts of possibilities. It's a game that really makes you flex your brainpower, which is fantastic for a strategy game, but it can also be a bit tough to get the hang of and follow.
To start off with, Nobunaga's Ambition: Awakening gives you a very information-heavy tutorial. You're run through everything and shown text explaining how each new element works, so you're definitely given plenty to help you out, but there is a lot to learn. There is a lot of info to absorb in a short period of time, and it almost felt overwhelming to keep track of it all. That said, it was nice to get everything I needed right up front, especially since much of the game feels like something you really need to play and figure out for yourself. The explainers help, but learning by doing is by far the best way to pick things up.
[caption id="attachment_969160" align="alignnone" width="1200"]
Screenshot via Siliconera[/caption]
The reason for this is that Nobunaga's Ambition: Awakening has three major gameplay systems: Dominion, War Tactics, and Battle. Each one has a lot of depth, and they require you to be tactical because they're all interconnected. A great job was done with these systems both on an individual level and as a whole, but it does make for a lot to learn. The more I played, though in this early build, the easier it got. It took a while, but I eventually got things mostly figured out, and by then I found myself getting very engrossed in the game.
For example, the Dominion system has you managing all the territories under your control. By taking over a castle, which is done through the Battle system, you gain command over each of the several counties under that castle. Counties each have farms and fairs to take over, which increase your monthly crop and gold yields. Crops are your soldiers' provisions and are necessary for when you march to battle against other daimyo, and gold helps with everything from taking over these farms and fairs to instituting Policies as part of the War Tactics system. Each county also needs to be assigned a land holder, and each of the many options will provide different benefits to their county as well as the castle it serves under.
[caption id="attachment_969161" align="alignnone" width="1200"]
Screenshot via Siliconera[/caption]
What I found to be the most enjoyable part of my initial Nobunaga's Ambition: Awakening experience was the Battle system. You control your army as you attempt to siege castles and fight against enemy regiments, and you really feel like you're in the driver's seat. Each of your battalions moves independently and at your discretion, with skirmishes taking place in real time. This gives you plenty of ways to approach a siege, with options like executing pincer attacks to give your side the upper hand and taking out important equipment and units to keep your company's morale high. There are lots of ways to go about each battle, and everything happening in real time makes it feel like one of the most strategy-necessary parts of the game. You even get to take part in historical battles that actually took place during Japan's Sengoku period, also known as the Warring States period, which is just plain neat.
One of my favorite little features in Nobunaga's Ambition: Awakening is the Proposal button. Trying to get the hang of things can be confusing, and since all you really get to work with is that your end goal is to take over all of Japan, you're mostly left to your own devices. If that becomes a little too much, clicking the Proposal button will have one of your officers tell you what they believe to be the best course of action. The lack of direction otherwise provided is great for a strategy game like this, but having a completely optional way to get an idea of how best to move toward victory can be a massive help.
[caption id="attachment_969163" align="alignnone" width="1200"]
Screenshot via Siliconera[/caption]
There's a ton to like about Nobunaga's Ambition: Awakening in its early hours. I felt like it started to offer me the freedom to play however you want, the multiple deep game elements that all tie together very well, and everything happening in real time make this game a fun and challenging experience. Learning the ropes is a bit difficult in the first few hours and takes some time to get a firm grasp of, but the more I played, the easier it got. You might even learn a little something about Japan's history along the way.
Nobunaga's Ambition: Awakening releases for the Nintendo Switch, PlayStation 4, and PC via Steam on July 20, 2023. Pre-orders are open.
The post Preview: Nobunaga's Ambition: Awakening Puts Your Skills to the Test appeared first on Siliconera.
---
Gaming Instincts – Next-Generation of Video Game Journalism Saturday, June 24, 2023 4:35 PM
---
Gaming Instincts – Next-Generation of Video Game Journalism Saturday, June 24, 2023 4:10 PM
---
Gaming Instincts – Next-Generation of Video Game Journalism Saturday, June 24, 2023 3:33 PM