---
Kotaku Thursday, August 17, 2023 3:50 PM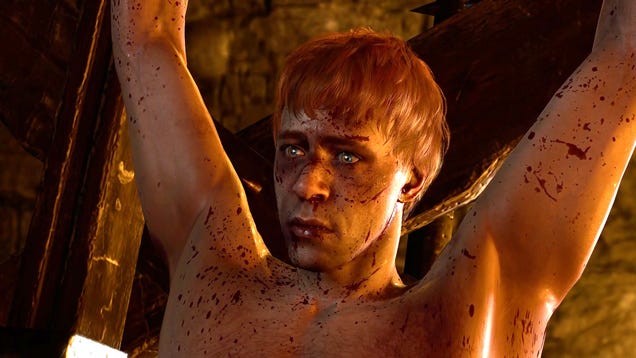 Save scumming: It's the art of saving before a potentially undesirable outcome in a video game should you not like the results, and reloading if you don't. And as with everything in video gaming, folks have opinions on it. Some will tell you it's totally fine, others might categorize it as a mortal sin. But I'm here…
---
Kotaku Thursday, August 17, 2023 3:25 PM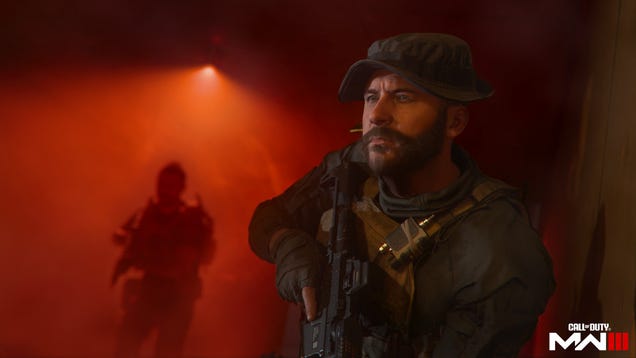 Call of Duty: Modern Warfare III (2023) will launch on November 10 of this year with an all-new campaign and multiplayer featuring all 16 original maps from the 2009 version of Modern Warfare 2. If that sounds confusing, uh, stay frosty and we'll break it all down for you.
---
Kotaku Thursday, August 17, 2023 2:50 PM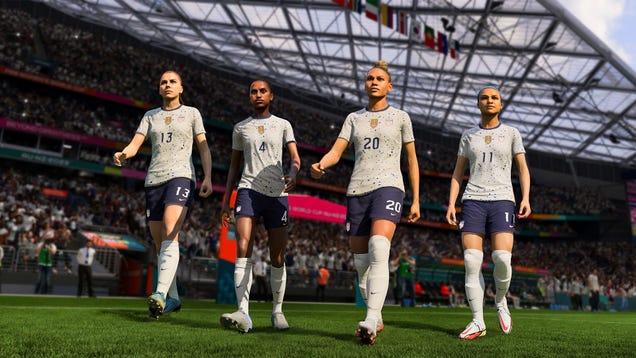 If you, like me, are furious that your team is out of the 2023 FIFA Women's World Cup, there's a TikTok trend that serves as a good outlet for your rage. All you have to do is boot up FIFA 23 and get your revenge by beating the absolute piss out of, say, Sweden, racking up the score until it's high enough that you…
---
Kotaku Thursday, August 17, 2023 1:16 PM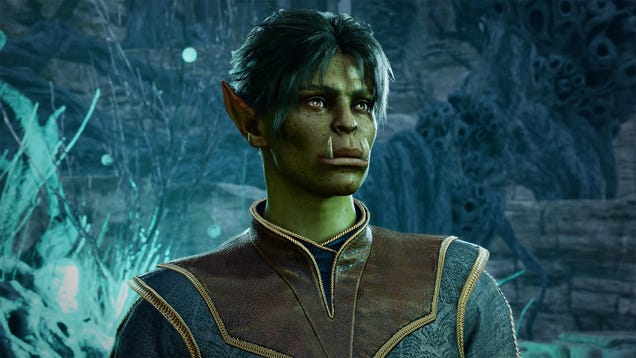 Copies of Baldur's Gate 3's sold-out Collector's Edition are being purchased on online reseller eBay for up to $1,975 as of this writing. That's slightly more than seven times as expensive as the developer's original $270 asking price.
---
Kotaku Thursday, August 17, 2023 1:05 PM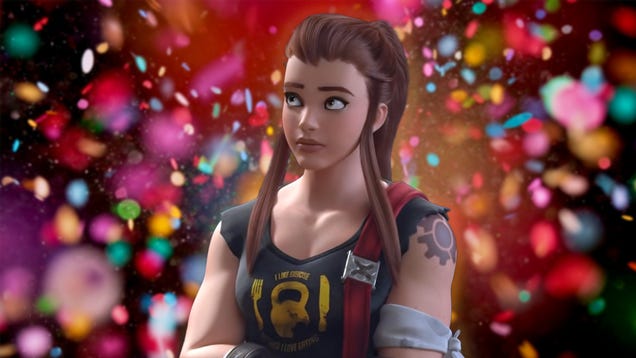 Fans of Overwatch 2's shield-bashing support hero, Brigitte, can rejoice, as her arms will soon be restored to their former glory with an update to her new skin.
---
Kotaku Thursday, August 17, 2023 1:00 PM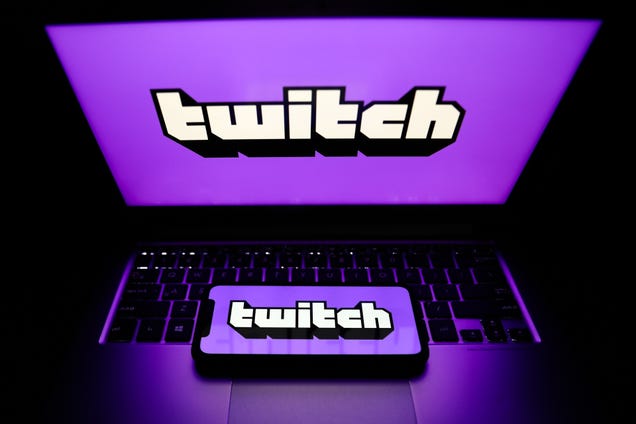 Twitch has introduced a new update to its settings menu that finally prevents banned and blocked users from viewing livestreams, a feature that some may be surprised to learn didn't already exist.
---
Kotaku Thursday, August 17, 2023 12:27 PM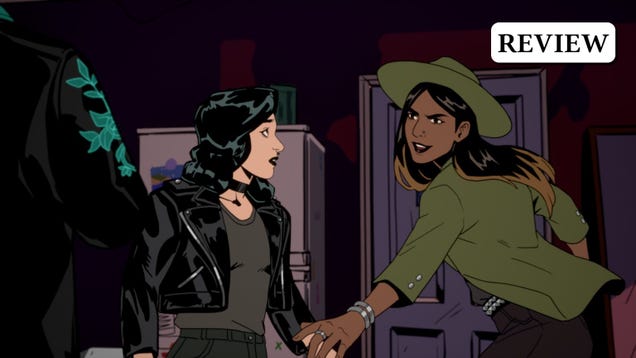 The initial pitch for Stray Gods: The Roleplaying Musical, a choice-based musical where player decisions inform the direction a song goes is great. Summerfall Studios' debut game sets a stage adorned by a modern-day Greek mythology backdrop, and conceptually, I should be lapping this up. In some ways, I am sincerely…
---
Kotaku Thursday, August 17, 2023 12:22 PM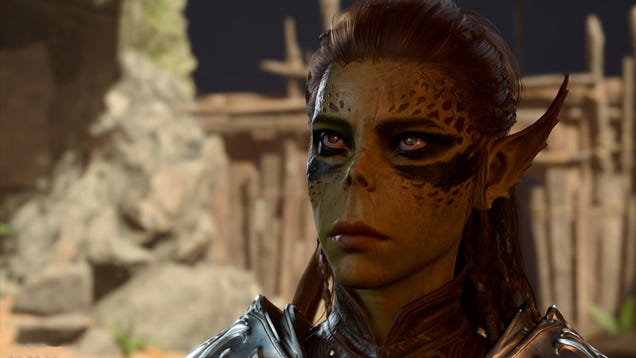 If you've played any amount of Baldur's Gate 3 lately, you might've noticed how frequently the game is getting updates. Well, it turns out that a recent one has caused a bit of an issue, prompting developer Larian Studios to roll back the patch and issue a temporary hotfix to fix the problems caused by the original…
---
Kotaku Thursday, August 17, 2023 12:16 PM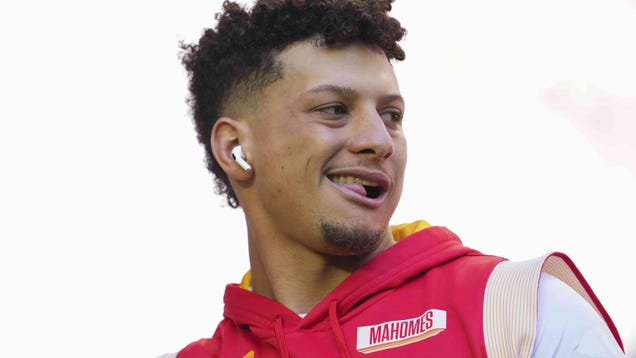 Soon-to-be-released football simulation game Madden NFL 24 made sure to retain a very important detail on Kansas City Chiefs quarterback Patrick Mahomes: his tongue. That's what she said, or whatever.
---
Kotaku Thursday, August 17, 2023 11:23 AM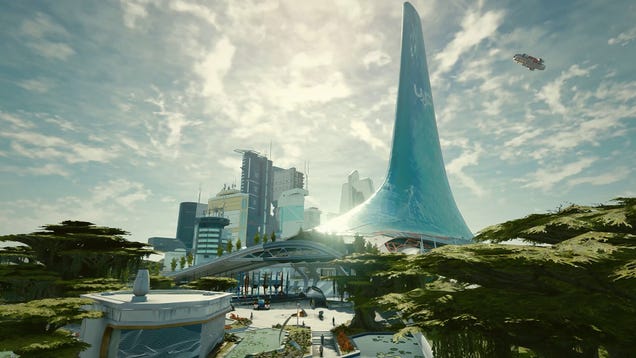 As someone who regularly hears "uh, you need to pay for that" or "ma'am, you need a license to drive this," I'm accustomed to people interrupting my fun with strange, made up rules. And it looks like Starfield will also hit me with a warning I'm more than used to by now: "You need to clear storage space to play this…
---
Kotaku Thursday, August 17, 2023 10:19 AM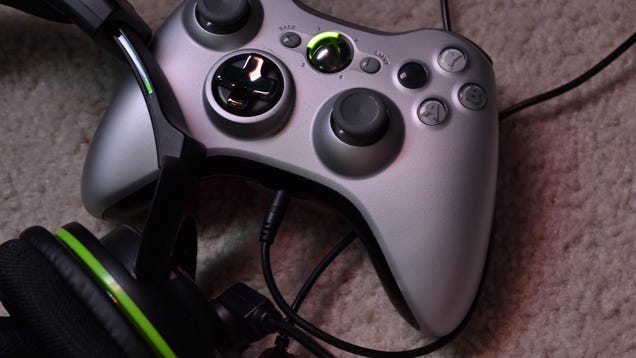 Xbox 360 Marketplace, the console's online store, will cease operations on July 29, 2024. After that day, 360 owners will no longer be able to purchase new games or entertainment content for their consoles, and the Microsoft Movies and TV app will stop working, too.
---
Kotaku Thursday, August 17, 2023 10:12 AM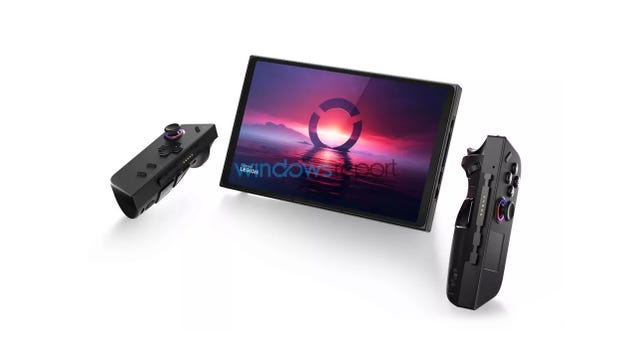 If the Steam Deck or ROG Ally have caught your attention but you said "I'd like something more Nintendo Switch-ish," first I'd tell you not to say the word "Switch-ish." Then I'd tell you about a possible new Steam Deck competitor from Lenovo called the Legion Go. Portable like the Deck and Ally, it seems like it will…
---
Kotaku Thursday, August 17, 2023 10:00 AM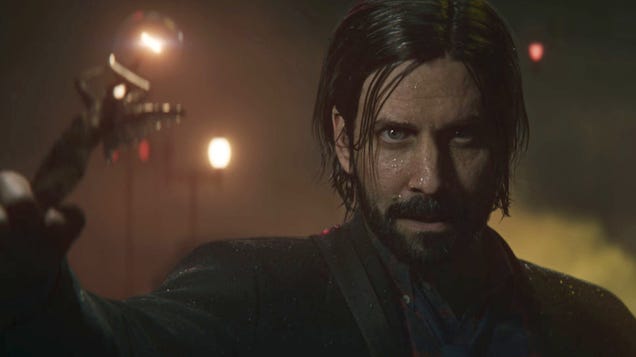 Alan Wake 2, the highly anticipated adventure horror game sequel from Remedy Entertainment, has suffered a minor 10-day delay.
---
Kotaku Thursday, August 17, 2023 9:14 AM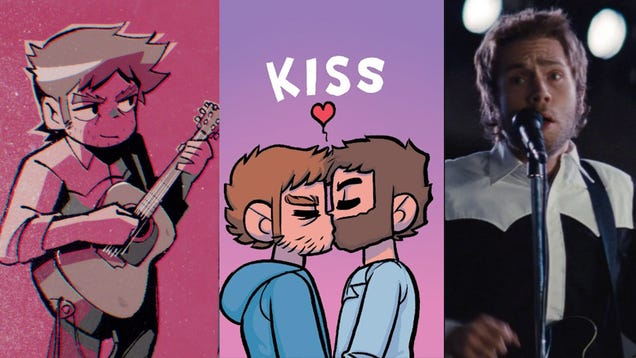 Netflix has released a new teaser for its upcoming Scott Pilgrim Takes Off anime, and it looks pretty good. The eight-episode series will premiere on the service on November 17, and much of the creative team and cast behind the 2010 live-action film Scott Pilgrim vs. The World, which was based on Bryan Lee O'Malley's…
---
PCGamesN Thursday, August 17, 2023 3:42 PM
Vampire Survivors is a roguelike game, but it's also so much more. From its unique blend of bullet hell mechanics and Castlevania-esque settings to its quirky characters, a game that seems like a simple arcade experience is actually something with much more depth. Poncle recently revealed that couch co-op would be coming to the game, and that long-awaited update has just arrived. If you've been waiting to experience the utter chaos of Vampire Survivors with friends, you can now.
The best survival games on PC in 2022
,
Vampire Survivors weapon evolution guide
,
The best Vampire Survivors build
---
PCGamesN Thursday, August 17, 2023 2:50 PM
Modern Warfare 3 is an upcoming FPS game that's been on many of our minds, and it's shaping up to be one of the biggest Call of Duty entries yet. We got to see a lot of thrilling new features coming to Modern Warfare 3 during its reveal event today, from a launch time announcement to new maps galore. If you've been wondering about the Modern Warfare 3 release date or its features, then we've got all of the important highlights here for you.
---
PCGamesN Thursday, August 17, 2023 1:31 PM
Looking for the best battle royale games? Each one of these multiplayer games revolves around one core idea: lots of players go in, and only one leaves. Battle royale is a violent, unpredictable, and frenzied multiplayer mode where the only goal is to endure until you're the sole survivor. All tactics and styles of play are equally viable in the best battle royale games. You can win by hiding in bushes and waiting for the herd to thin out, or scavenge a weapon and start reducing the numbers yourself.
With the explosion of free PC games like Fortnite, Warzone 2, and Apex Legends, you would be forgiven for thinking there are only three battle royales out there, but there are now numerous other contenders to challenge them, each with its own spin on the established formula. Whether you're after a battle royale FPS game like Warzone 2 or an inventive new twist on the formula, there's something out there for everyone. So, to help you broaden your horizons, we have assembled this handy guide to the best battle royale games on PC.
MORE FROM PCGAMESN:
Fortnite Chapter 4 map - key locations
,
Free PC games
,
All Fortnite Chapter 4 weapons
---
PCGamesN Thursday, August 17, 2023 1:24 PM
While Windows 11 is a fairly lean operating system, many users would argue it still takes up too much space on their gaming PC, with its myriad of pre-installed applications. Thankfully, it appears that Microsoft is listening, as a new Insider Build reveals we'll soon be able to finally uninstall more Windows 11 apps and reduce bloat.
MORE FROM PCGAMESN:
Microsoft DirectX Raytracing
,
Microsoft Hololens hands-on
,
Windows Game Mode preview
---
PCGamesN Thursday, August 17, 2023 1:23 PM
Want to know what Genshin Impact outfits are available? The outfits system was introduced in the Genshin Impact 1.6 update, following months of pleading from the community. These outfits give you the chance to dress your favourite characters in brand-new clothes.
As Genshin Impact characters are locked behind gacha mechanics in the free PC game, players were initially worried that skins may be sold using the same system. However, there are actually two methods to unlock skins: purchase the skin for 1,680 Genesis Crystals, or complete specific Genshin Impact events to unlock the skin for free. If you're unlucky enough to miss the event, free skins will make their way to the Character Outfit Shop in the future. Here's a list of every Genshin Impact outfit available in the game right now and how to get it for yourself.
MORE FROM PCGAMESN:
Genshin Impact codes
,
Genshin Impact character tier list
,
Genshin Impact leveling guide
---
PCGamesN Thursday, August 17, 2023 1:08 PM
Starfield is one of those RPG games that has everyone hooked before it's even out, celebrities included it seems. Bethesda has yet to launch the massive new space experience, but with its full release creeping up on us, it's understandable how excited we all are to dive into Starfield. Post Malone, a musician I personally love for his down-to-earth personality, is joining the Starfield hype train along with us. The singer was asked about the upcoming game by a fan and his answer has me grinning from ear to ear.
MORE FROM PCGAMESN:
Starfield release date
,
Starfield companions
,
Starfield system requirements
---
PCGamesN Thursday, August 17, 2023 12:31 PM
Fallout 4 remains one of the defining RPG games of the last ten years. From its superb gunplay to Bethesda's beautifully realized version of the Boston Commonwealth, since 2015, Fallout 4 has continued to grow, evolve, and get even better thanks to DLCs, mods, and more. With the Elder Scrolls and Skyrim maker now poised to redefine the RPG genre once again, and the Starfield release date looming on the horizon, if you want to take one last stroll through Bethesda's FO4 - and do it without any DRM whatsoever - now's the perfect time. Fallout 4 Game of the Year Edition has just hit GOG, and is available at a huge 75% discount.
Fallout 4 console commands
,
Fallout 4 mods
,
Fallout 4 System Requirements
---
PCGamesN Thursday, August 17, 2023 12:26 PM
August 17, 2023 New code added!
What are the latest Disney Dreamlight Valley codes? We've done some digging to make sure we've got the latest codes available from Gameloft. Codes weren't available in the Dreamlight Valley during its first few months, but with the festival of Foolishness now in swing, there are a whopping ten codes currently available, so read on to make sure you've claimed them all.
The Dreamlight Valley golden potato code was the first to come to the Disney game, and gives you just that, a golden potato. It doesn't even do anything yet, but the exciting news is that it appears to be part of a future Dreamlight Valley quest. The code might no longer available, but if you still don't have a golden potato, you can pick one up in Scrooge's shop. Other codes have since been released with various celebrations, including the Dreamlight Park community challenge and the Festival of Foolishness, for which all the Dreamlight Valley codes can be found below.
MORE FROM PCGAMESN:
Best Disney games
,
What's the next Dreamlight Valley update?
,
Disney Dreamlight Valley guide
---
PCGamesN Thursday, August 17, 2023 12:24 PM
The Phasmophobia Ascension update is the one you've been waiting for. Phasmophobia update 0.9 is a comprehensive overhaul to the co-op horror game. With the genre dramatically bulking out in recent years and the likes of Demonologist, Devour, Pacify, Labyrinthine, The Outlast Trials, The Blackout Club, and more all making waves in the space, the sudden appearance of this huge set of Phasmophobia patch changes is a surprise, to be sure, but a welcome one.
Best horror games on PC
,
Best VR games
,
Best ghost games
---
PCGamesN Thursday, August 17, 2023 12:26 PM
Who are the Humans in Baldur's Gate 3? Humans are one of the 11 playable races in Baldur's Gate 3. Choosing the right race is important; race determines not only your character's appearance but their innate abilities, as well. These range from buffs, abilities, and effects that are unique to certain races, to their unique physical traits. Choosing the right race, class, and background is important if you're looking to max out your build.
If you want to know everything about all of the races available in the RPG game, there are few better places to start than with humans. We'll walk you through everything you need to know about the most vanilla of all the races in Baldur's Gate 3, including their unique racial features, subraces, traits, spells, and cantrips, and the best class for them.
MORE FROM PCGAMESN:
Baldur's Gate 3 quests
,
Baldur's Gate 3 review
,
Baldur's Gate 3 class
---
PCGamesN Thursday, August 17, 2023 12:18 PM
Baldur's Gate 3 is the best RPG game I've ever had the pleasure of playing, hands down. Larian Studios poured its heart and soul into the new Dungeons & Dragons game, creating a massive world with a ridiculous amount of player choice. If you've been loving Baldur's Gate 3 as much as I have, then you've also likely been awaiting any news on updates. The DnD game just received its fourth post-launch patch today, and it's a hotfix bringing combat changes and bug fixes.
MORE FROM PCGAMESN:
Baldur's Gate 3 quests
,
Baldur's Gate 3 review
,
Baldur's Gate 3 class
---
PCGamesN Thursday, August 17, 2023 12:19 PM
What is Starfield armor? Starfield's distinctive spacesuits aren't just for show – they're also your first line of protection against the universe. The inclusion of Starfield armor should be no surprise to the seasoned Bethesda fan, but its sci-fi setting is an undiscovered country that might leave you lost on what to prioritize. We've combed through all the latest previews to give you a full breakdown of armor stats and early indicators of which sets to watch out for at launch.
While your character may have a sliver of built-in protection thanks to their background, Starfield armor is your best bet to ensure your survival, no matter what brand of morally bankrupt spacer crosses your path. Thanks to our ample experience in previous Bethesda RPG games, we're willing to bet that armor will be worn above a base layer of cosmetic items and split into multiple parts to protect your head, chest, and limbs in combat. Here's what we know about Starfield armor ahead of its release date in September.
MORE FROM PCGAMESN:
Starfield release date
,
Starfield companions
,
Starfield system requirements
---
PCGamesN Thursday, August 17, 2023 12:08 PM
Want to know which Starfield background to choose? As you create your character in this massive space game, your origin story is one of the many options you have to pick. Each background has a short bio detailing what kind of person you are and three starting Starfield skills to set you on your way.
As the Starfield release date approaches, so does the chance to play Starfield on Xbox Game Pass. To ensure you're fully prepared for character creation, let's dive into all of the currently revealed Starfield backgrounds and bio entries, as well as which starting skills each of them has.
MORE FROM PCGAMESN:
Starfield release date
,
Starfield companions
,
Starfield system requirements
---
PCGamesN Thursday, August 17, 2023 11:51 AM
Yet another Steam Deck competitor is due to enter the fray, with the Lenovo Legion Go finally emerging from the shadows. Newly leaked images show that Lenovo is using the playbook of another famous handheld, in a bid to differentiate its device from the other Steam Deck alternatives like the ASUS ROG Ally and others.
Best graphics card
,
Best gaming PC
,
Best SSD for gaming
---
PCGamesN Thursday, August 17, 2023 11:49 AM
Can you go to Starfield jail? Stop! You've violated the law! But now what's going to happen? Bethesda has taken various approaches to crime and punishment in its RPG games over the years, but all bets are off when it comes to a distant future among the stars. We've nailed down Starfield's letter of the law, so you know what to expect when the city guards come knocking.
Starfield offers a galaxy full of possibilities, so it should come as no surprise that some of the less reputable Starfield skills and backgrounds can land you in a Starfield prison. If you've been found with smuggled contraband, or been caught pickpocketing and lockpicking by the local space jailers, you can't expect to get off scot-free – but you might just make it out alive. Here's what to expect while serving time in Starfield jail, as well as how to avoid it altogether.
MORE FROM PCGAMESN:
Starfield release date
,
Starfield companions
,
Starfield system requirements
---
PCGamesN Thursday, August 17, 2023 12:18 PM
Want to know about Starfield companions? In classic Bethesda fashion, we would be surprised if there weren't followers the player could meet and invite to join them on their journey across the Settled Systems.
The presence of characters that the player can form relationships with in the RPG game has already been confirmed, and VASCO, a Constellation expeditionary robot, is one of the few known companions so far in Starfield. Companions can comment about things the player is actively doing or has done previously, which should sound familiar to Fallout players who are tired of being judged by their associates, and you can even start up a romance with some - but we're not sure VASCO is the best choice for that. Here's everything we know about the Starfield companions so far.
MORE FROM PCGAMESN:
Starfield release date
,
Starfield companions
,
Starfield system requirements
---
PCGamesN Thursday, August 17, 2023 12:07 PM
Wondering which Starfield skills are right for your character? Todd Howard claims that the studio's new skill system "combines the best" from Bethesda's previous games, and we're inclined to agree. These skills are split into five separate paths: Physical, Social, Combat, Science, and Tech, and are unlocked through a combination of spending skill points and completing challenges.
While Starfield's release date is still on the horizon, it's never too early to start customizing your character for the acclaimed studio's upcoming RPG. After choosing your spacefarer's background and traits, Starfield skills are your go-to for shaping how you'll navigate combat, diplomacy, and survival in the long term.
MORE FROM PCGAMESN:
Starfield release date
,
Starfield companions
,
Starfield system requirements
---
PCGamesN Thursday, August 17, 2023 11:29 AM
Is Cyberpunk 2077 Steam Deck compatible? Chooms, rejoice! Those looking to play Cyberpunk 2077 on the Steam Deck won't have to hire a Ripperdoc to get everything working as it should. The first-person futuristic RPG plays so wonderfully on the handheld, that it's been given the top commendation from Valve.
The Cyberpunk 2077 system requirements ask for 70GB of storage space before you can get to exploring the ins and outs of Night City. While that's not a lot by today's standards, getting one of the best microSDs for Steam Deck will help free up some extra storage space, especially if you're rocking the 64GB model.
MORE FROM PCGAMESN:
Cyberpunk 2077 review
,
Best Cyberpunk 2077 mods
,
Buy Cyberpunk 2077
---
PCGamesN Thursday, August 17, 2023 11:00 AM
Skyrim will always be the first game I think of now whenever I see snow or spells, or anything inspired by folklore and mythology. Similarly, though it was only released in 2019, Disco Elysium has come to epitomize a certain hand-drawn visual style and focus on choices and dialogue - if I'm thinking character-driven, well-told drama, my mind goes first to ZA/UM's RPG game. And this is where Black Book comes in, a dark, wintry adventure with an in-depth lore, turn-based combat, and extremely stylish world design. And the best part, it's available now for free on the Epic Games Store.
MORE FROM PCGAMESN:
Best RPG games
,
Best indie games
,
Best card games
---
PCGamesN Thursday, August 17, 2023 10:53 AM
Cities Skylines 2 seems to have everything. As more and more details emerge on the Colossal Order city-building game, and we draw closer to the Cities Skylines 2 release date, I'm already starting to feel the pressure of constructing and managing a complex, almost completely realistic modern metropolis. Now, as we learn even more about the Cities Skylines 2 economy, and also housing, business, and industry, it's hard to think of something that Colossal Order hasn't included in CS2.
MORE FROM PCGAMESN:
Cities Skylines 2 release date
,
Cities Skylines 2 system requirements
,
Cities Skylines 2 maps
---
PCGamesN Thursday, August 17, 2023 10:53 AM
I like Slay the Spire and I like witches, but most of all I love coffee. As a self-professed coffee snob who knows her Arabica from her Colombian, Spiral Up Games' new RPG game Affogato combines everything I love into one very bizarre mashup. If you, like me, are intrigued by what Affogato has to offer, then keep on reading.
Best management games
,
Best anime games
,
Best fantasy games
---
PCGamesN Thursday, August 17, 2023 10:52 AM
Alan Wake 2 enthusiasts, we've a little bad news for you. The Alan Wake 2 release date has been delayed, with a new launch scribbled onto the calendar for Remedy's atmospheric action horror game sequel. If you've been eagerly anticipating finding out what happened to the eponymous author following his brief sojourn into Control, you'll have to hold on a little longer until you can play Alan Wake 2.
MORE FROM PCGAMESN:
Best horror games
,
Best story games
,
Best upcoming games
---
PCGamesN Thursday, August 17, 2023 10:29 AM
When is the Alan Wake 2 release date? The long-awaited sequel to Remedy's supernatural horror game is finally coming, and sooner than some of us have thought possible. The game was first teased in Control's second DLC expansion, featuring Alan Wake as one of the main characters.
Remedy has confirmed Alan Wake 2 and Control share the same universe, so you might want to familiarize yourself with both action-adventure games before starting this one. Now that there's an Alan Waker 2 release date, it's time to find out more about the horror game. We now have details on where Alan has been all these years, how the new protagonist fits into the story, and what we can expect from the gameplay.
MORE FROM PCGAMESN:
Best horror games
,
Best story games
,
Best upcoming games
---
PCGamesN Thursday, August 17, 2023 11:03 AM
The number of gamers using virtual network providers (VPNs) has soared in recent years. If you haven't used a VPN to access the internet before, we've got 10 compelling reasons why you should - whether you want to boost your gameplay speeds, reduce lag or play with friends around the world.
A VPN service routes all of your internet activity through secure servers and keeps you anonymous online. As well as offering greater data security, a VPN like ExpressVPN has servers in 94 countries (and counting), meaning you can access more game libraries and unlock geo-exclusive content. It's easy to see why we consider it one of the best VPN providers.
One of the major advantages of using a VPN is privacy. If you want to protect yourself from breaches on public Wi-Fi, ExpressVPN can encrypt your device. Want to prevent your internet service provider from throttling your connection speeds? ExpressVPN has you covered there too.
Ready to invest and boost your online gaming experience almost instantly? Discover why every gamer (including you) needs a VPN, and how to sign up to ExpressVPN today for the best deal.
MORE FROM PCGAMESN:
Best VPN service
,
Best gaming VPN
,
VPN deals
---
PCGamesN Thursday, August 17, 2023 10:48 AM
What are the Starfield religions? Everyone believes in something, even if you believe there's nothing. Throwing your lot in with a religion in Starfield not only gives you a whole host of allies devoted to the same goal, but it can also bestow you with the odd buff here and there. As we'll find out, though, these religions can also come with their own set of drawbacks.
With the Starfield release date just over the horizon, it's time we all put some thought into who we're going to be in Bethesda's RPG. Will you be a reckless mercenary, only out for number one? Will you be a devotee to your god, and join one of the many Starfield religions? The scope of your journey is huge, and you really can be whoever you want to be – take whatever companions you want along for the ride.
MORE FROM PCGAMESN:
Starfield release date
,
Starfield companions
,
Starfield system requirements
---
Rock Paper Shotgun Latest Articles Feed Thursday, August 17, 2023 3:58 PM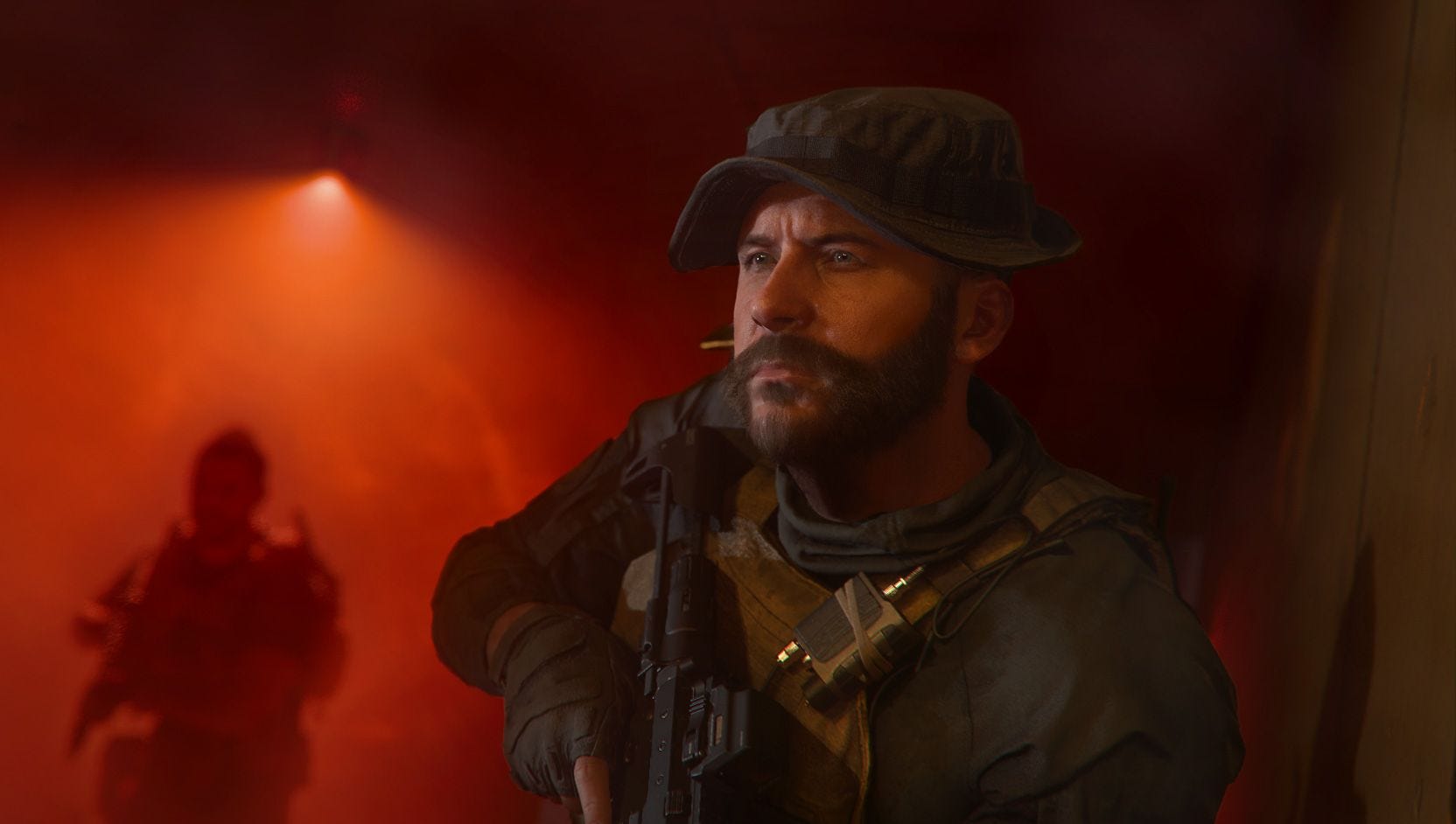 Call Of Duty: Modern Warfare 3 was announced a little over a week ago, offering a back-to-back sequel for the first time in Call Of Duty's history. Now we have a release date of November 10th and a proper first trailer.
---
Rock Paper Shotgun Latest Articles Feed Thursday, August 17, 2023 11:00 AM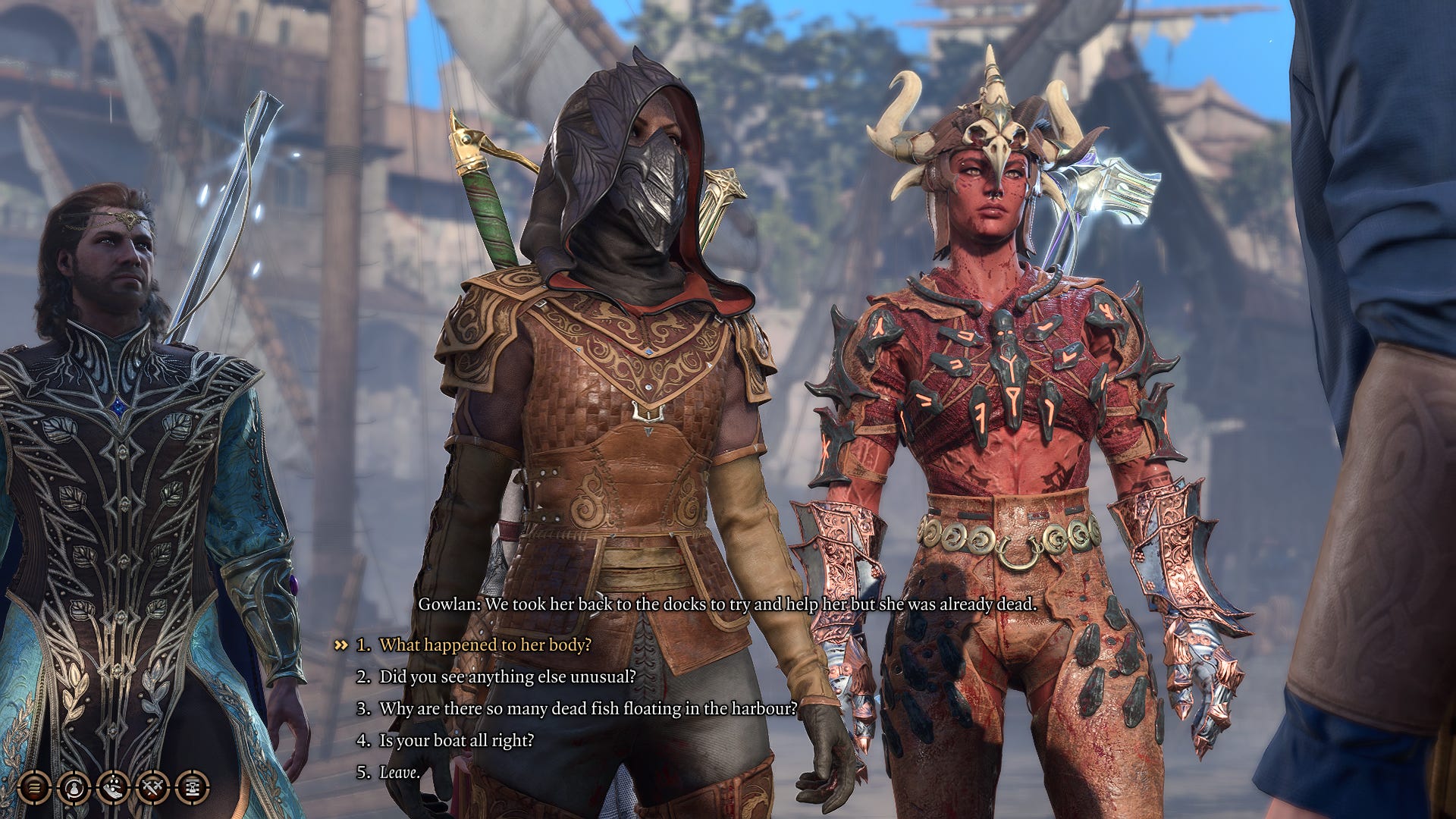 In a move that I already know I'll live to regret making, this week the Electronic Wireless Show podcast takes a look at the discourse that flared up in and around the release of Baldur's Gate 3. Larian's epic RPG had people asking: why aren't all games like this? But in an angry tone of voice that we feel left some things out of the conversation. Also, Nate challenges a Times columnist to single MMA combat, and we talk about the games we've been playing this week (spoilers: none of them are Baldur's Gate 3!).
---
Rock Paper Shotgun Latest Articles Feed Thursday, August 17, 2023 10:54 AM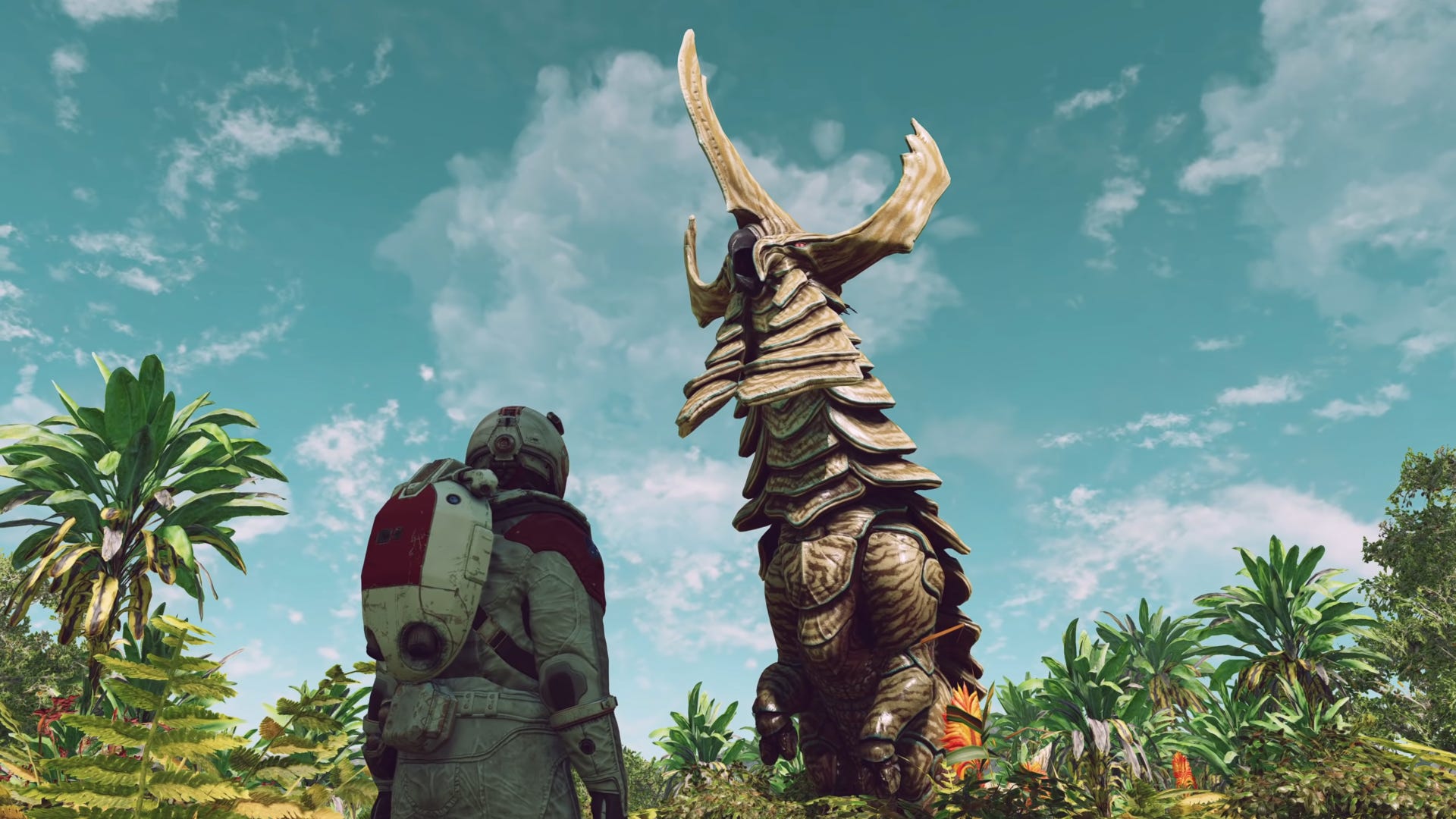 When I wrote up yesterday's big dollop of Starfield info I was expecting readers to focus on the stuff about housing, mechs and giant snake cults, in roughly that order. I wasn't expecting a slight stir about the inability to complete the game without killing anyone. "Disappointing", responded Youtuber Mike BurnFire in the QTs. Opined Mama Bedlam: "A fully pacifist run not existing (without mods) is a genuinely worrying sign to do with the flexibility of what the game can do". Some players took the news as a brazen provocation. As ManyATrueNerd put it: "CHALLENGE. FUCKING. ACCEPTED."
---
Rock Paper Shotgun Latest Articles Feed Thursday, August 17, 2023 9:34 AM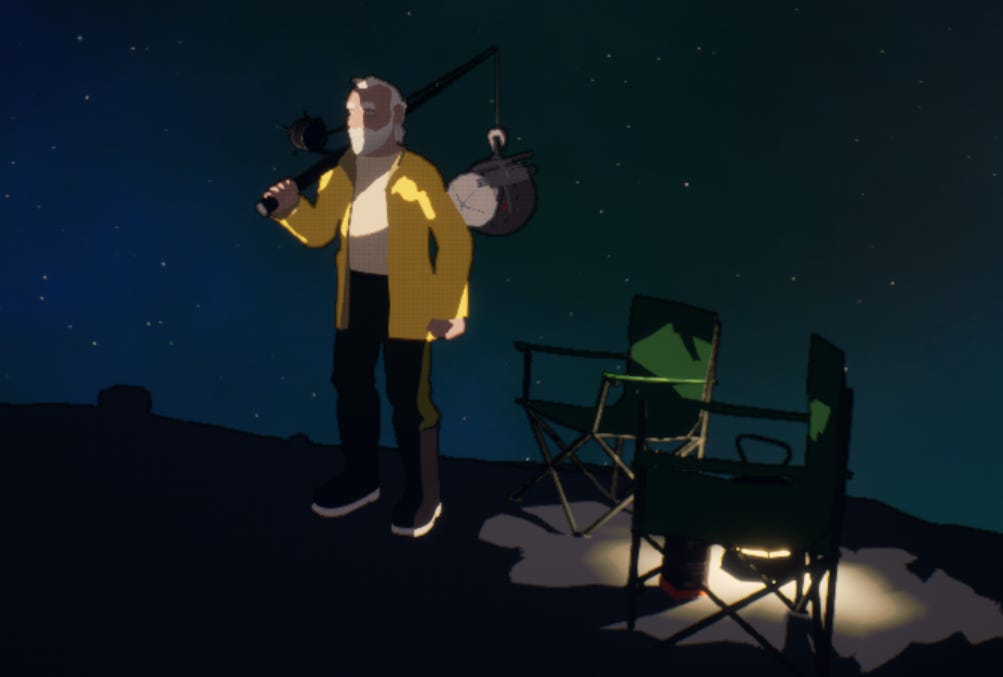 The brutish "X curio is like Y behemoth" logic of mass entertainment nooze requires me to associate Selkie Harbour's The Anglerfish Project with Starfield. They do form a pleasant contrast, in fairness. Both are space games but one doesn't have a fishing mechanic, whereas the other is all fishing mechanic. One is about visiting strange new worlds, establishing outposts and shooting or romancing the heck out of the locals, while the other maroons you on a single asteroid. The Anglerfish Project deserves better than to serve only as a counterpoint for the Bethesda colossus, however - it's a sweet and tidy stargaze 'em up with a dry sense of humour, and you can download it for free on Itch.io.
---
Rock Paper Shotgun Latest Articles Feed Thursday, August 17, 2023 9:00 AM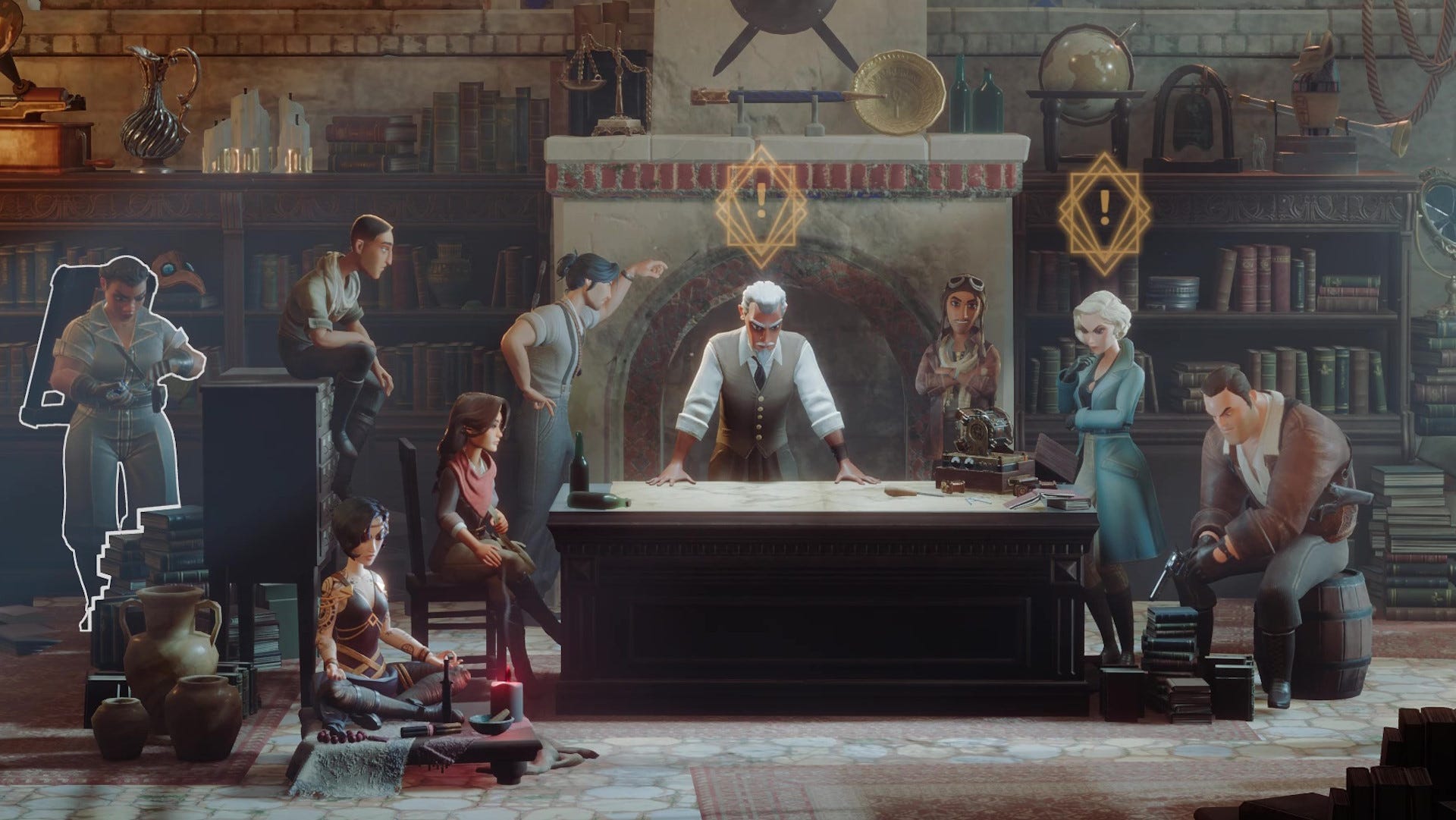 The rest of the RPS Treehouse might be fully engrossed in Baldur's Gate 3 at the moment, but the main thing that's been on my mind for the last couple of weeks is stealthy strategy games. Primarily, the exceedingly excellent Shadow Gambit: The Cursed Crew, but also Harebrained Scheme's upcoming turn-based tactics 'em up, The Lamplighters League, a game I've been quietly looking forward to ever since it was announced earlier this year.
Specifically, I've been playing through a handful of missions from the middle of The Lamplighters League's campaign, getting to grips with its full roster of agents and their unique set of skills. It continues to be just as stylish as the opening mission I played in May, but I'm not gonna lie. I've had quite a bit of whiplash coming straight from Shadow Gambit into this, but even if I'd arrived fresh and green, I don't think even all my years of tactics playing and XCOM-liker-liking would have been enough to prepare me for just how gosh darn difficult it is.
---
Twinfinite Thursday, August 17, 2023 2:12 PM
What game did you expect to pick up this year that wasn't ready?
---
Twinfinite Thursday, August 17, 2023 1:49 PM
Our predictions for next month's free PlayStation Plus Essential titles.
---
Siliconera Thursday, August 17, 2023 3:30 PM
KayAnimate, developer of Hololive fan-game HoloCure , explained how to transfer save data from the previous game client to the new release on Steam. The game was originally released on Itch.io, but launched a Steam version on August 17, 2023. The good news is, as long as you load the game up on the same device you played on previously, it should automatically transfer your old save data and achievements to the new Steam client.
KayAnimate recommended that you install the Steam version before deleting the old client to ensure the data is preserved. Another issue to be aware of is that usernames including certain characters will have been reset to a default name, but a new name can be entered under settings in the game's leaderboard menu.
Made in the style of Vampire Survivors and Magic Survival, HoloCure is a fan-made game featuring Vtubers from the Hololive Agency. The Steam release was announced back in May 2023, shortly after Update 0.5 added the first and second generations of JP branch members. Lead Developer Kay Yu also previously worked with Hololive on the animated video for Mori Calliope and Gawr Gura's song "Q," which has since passed 20 million views.
HoloCure is immediately available for PCs on Steam and Itch.io for free, and save data from previous versions should transfer automatically.
The post HoloCure Developer Explains How to Transfer Save Data to Steam appeared first on Siliconera.
---
Siliconera Thursday, August 17, 2023 3:00 PM
Due to its hybrid nature, the Nintendo Switch is a fantastic console for games from multiple genres and of varying lengths. Don't like a title one way? Play it when docked and use a better controller and bigger screen to see if it helps. Want to play on the go? There are games perfectly suited for the handheld life. Vampire Survivors is such that either docked or undocked on the Switch, it's just great. It captures what we knew already worked on the Xbox platforms and PC, but also might lend a little more than other portable platforms like the Steam Deck or mobile devices.
For those unfamiliar with it, Vampire Survivors is a roguelike bullet hell game in which your avatar is the source of all bullets. Various opponents come at you in waves. As you level up or find Treasure Chests, you'll get the opportunity to add more weapons and passive items to increase your damage output and survivability. While there are unlocks for doing things like lasting for X minutes, reaching Y level, getting an evolved form of a weapon, or finding relics. You play until enemies overwhelm your selected character. Then you see a score, get to invest gold into unlocks or upgrades, and go through it all again.
Like the Steam Deck version of Vampire Survivors, the Switch version succeeds and surpasses the mobile ports because of having actual analog sticks in your hand. This isn't the most intensive game, to be clear, given the automatic firing of weapons and projectiles. But having a real controller for directing your character makes a big difference, and it's far more comfortable to play on the Switch than the mobile version on my iPad.
I'd even say the Vampire Survivors Switch port could give the Steam Deck version a run for its money now that co-op is present. Tabletop mode isn't always ideal for multiplayer games, and the sprites here can get rather small. (Especially if projectiles are involved.) But there's something I found exceptionally fun about playing it solo, setting up my Switch in handheld mode, passing over a controller, and kicking off a co-op match. It's convenient and, since this is such an easy game to play, perfect for any audience.
Naturally, it's also a good fit because Vampire Survivors runs well on the Switch. I didn't experience the same degree of lag in this version as I did in the mobile one, which is appreciated given how much the game can throw at you. There are still the same hordes I'd expect and see from the other releases. However, it doesn't have the kind of endgame lag that eventually makes playing it on a phone impossible.
Essentially, Vampire Survivors is the same great game on the Switch as it is on PCs and the Xbox consoles. The difference is this time we have what feels like a more mobile and handheld version that runs better, yet still allows for on-the-go multiplayer. It's a fun way to play for a whole afternoon on its own, or between other Switch games.
Vampire Survivors is available on the Nintendo Switch, Xbox One, Xbox Series X, PC, and mobile devices.
The post As Expected, Vampire Survivors Is Great on the Switch appeared first on Siliconera.
---
Siliconera Thursday, August 17, 2023 2:30 PM
Bandai Namco offered details about what to expect from new characters in the new My Hero Academia game My Hero Ultra Rumble. The developers will gradually increase the size of the cast. This will happen when new seasons start. There's also a teaser for three upcoming additions to the roster.
The announcement noted that like other My Hero Academia characters, such ones who we saw in the My Hero Ultra Rumble beta, their Quirks will determine their moveset. However, as we don't know who the first three are yet, we don't know how that would influence their battle royale behavior. The one in the middle almost looks like it could be the silhouette of Ibara "Vine" Shiozaki. It seems like it could be her thorny hair.
Here's the teaser image for the three upcoming characters.
[gallery columns="1" ids="978744" link="file"]
As a reminder, this will be a free-to-play battle royale for 24 players at a time. Each character will be an Assault, Rapid, Strike, Support, or Technical type. Confirmed characters so far include Izuku Midoriya, Katsuki Bakugo, Ochaco Uraka, Shoto Todoroki, All Might, Tsuyu Asui, Tomura Shigaraki, Dabi, and Himiko Toga.
My Hero Ultra Rumble will come to the Switch, PS4, Xbox One, and PC in Fall 2023, though there's no exact release date for the My Hero Academia game yet. The anime is streaming on Crunchyroll, while the manga is available via Viz Media outside Japan.
The post My Hero Academia Characters Will Be Added in Ultra Rumble Seasons appeared first on Siliconera.
---
Siliconera Thursday, August 17, 2023 2:00 PM
Baldur's Gate 3 will be arriving in Japan on PlayStation 5 in 2023, Spike Chunsoft announced on August 17, 2023. Spike Chunsoft is set to publish the Japanese version of the fantasy RPG game developed by Larian Studios this year, but a definitive date has not been decided at this time. The game will release both digitally on the PlayStation Store and physically at retailers in Japan.
Larian Studios is best known for its work on the Divinity series, but Baldur's Gate 3 is its first entry in the Baldur's Gate franchise. It serves as the sequel to the Baldur's Gate II: Shadows of Amn which released 23 years ago. Baldur's Gate 3 has been in early access since 2020, but finally released on Windows PC on August 3, 2023 in North America and Europe.
Since Baldur's Gate 3's release, it received near universal acclaim from critics and fans alike who have been charmed by its extremely player-driven story and gameplay, the plethora of unique characters that players can interact with, and its deep commitment to the Dungeons & Dragons formula. Since it's launch, Baldur's Gate 3 it continued to receive support by Larian Studios as they have released a number of hotfixes to patch bugs and crashes ahead of its PlayStation 5 release.
Baldur's Gate III is available for Windows PC and will release on the PlayStation 5 and macOS on September 6, 2023.
The post Baldur's Gate 3 to Arrive in Japan on PS5 in 2023 appeared first on Siliconera.
---
Siliconera Thursday, August 17, 2023 1:30 PM
Square Enix released another short video about the upcoming Final Fantasy VII Ever Crisis, this time looking at the game's co-op multiplayer battle feature. When using it, up to three players will be able to group up to take on more difficult bosses.
The trailer shows a party of Cloud, Zack, and Glenn teaming up to take down a Red Dragon. In this mode, each player controls one party member, rather than the other two allies being controlled by AI like in single player. By coordinating in combat, players will be able to resurrect each other's characters or gain bonuses by using the same commands together. Interestingly, it appears that each player will be able to set their own Command Stance, a feature detailed in a previous video that usually applies to the whole party.
You can watch the full Final Fantasy VII Ever Crisis multiplayer video embedded in the tweet below:
[embed]https://twitter.com/FFVII_EC_EN/status/1691993249072791693?s=20[/embed]
While players can select from a variety of pre-made messages to display in the lobby or during battle, it is not confirmed whether or not they will be able to type their own messages as well to better co-ordinate during fights. Similarly, while the trailer promises in-game rewards, it does not explain whether they are exclusive to multiplayer or if they will be the same as those we can earn in singleplayer
As well as co-op, previous Final Fantasy VII Ever Crisis teaser videos have shown off new features in the battle system as well as a new story featuring Sephiroth.
Final Fantasy VII Ever Crisis will launch for mobile devices on September 7, 2023.
The post See How Multiplayer Co-op Battles Work in Final Fantasy VII Ever Crisis appeared first on Siliconera.
---
Siliconera Thursday, August 17, 2023 1:00 PM
Shimamura Group's Avail opened up pre-orders for several Pokemon onesies and kigurumi hats. All of the Pokemon in the line are from the first generation. Pre-orders close on September 3, 2023, and they'll ship out some time in late September 2023. As a reminder, Avail does not offer international shipping. Those who wish to purchase these items from Avail's online store will need to employ a proxy service. [Thanks, Inside Games!]
Pokemon that you will be able to dress yourself as include Psyduck, Pikachu, Slowpoke, Eevee, Charizard, and Charmander. It only comes in one size, which is around 150 cm long and 64 cm wide. The arms are about 57.5 cm long. As for the hats, you can get ones based on Pikachu, Snorlax, Eevee, Gengar, Slowpoke, and Magikarp. Hats cost 2000 JPY, which is around $13.70, and onesies cost 6900 JPY, which approximately converts to $47.30. For some reason, the Magikarp is more expensive, costing 3000 JPY ($20.60).
Here are some more pictures of the Pokemon onesies and kigurumi hats:
[gallery columns="7" link="file" ids="978648,978649,978650,978651,978652,978653,978654,978655,978656,978657,978658,978659,978660"]
Avail, which is part of the clothing company Shimamura, has released several collaboration lines in the past. Just earlier in 2023, it released towels and T-shirts based on Persona 5. It also released items such as T-shirts and tote bags based on JoJo's Bizarre Adventure: Diamond is Unbreakable.
The Pokemon pajamas and hats at Avail are available for pre-order until September 3, 2023 in Japan. They'll ship out in late September 2023.
The post Pre-Orders For Pokemon Onesies, Kigurumi Hats Open appeared first on Siliconera.
---
Siliconera Thursday, August 17, 2023 12:30 PM
Nintendo announced a bunch of Splatoon 3 content to celebrate the game's first-year anniversary. This includes a new Splatfest centered on the Deep Cut trio, new items for your Splashtag, and new amiibo. The upcoming Drizzle Season content was also teased in a new trailer. The Splatoon 3 amiibo won't appear until November 17, 2023.
The Splatoon 3 Anniversary content will feature a special Splatfest. Players will battle to determine who the greatest member and leader of Deep Cut is, with Shiver, Frye and Big Man as options. The Splatfest will take place during the weekend of September 9, 2023, which marks exactly one year since the game's release. The last Splatfest was a battle between Love, Fame and Money. Shiver's Money team scraped a close win.
Nintendo will be releasing an amiibo set featuring Deep Cut, similar to previous amiibo sets based on the Squid Sisters and Off the Hook. The new amiibo will be released on 17 November, 2023.
https://twitter.com/SplatoonNA/status/1692160630352969860
In addition, new banners and badges will be released featuring each member of the group.
As well as the Anniversary Splatfest, September also marks the start of Splatoon 3's Drizzle Season. As always, this season will bring a range of new content when it arrives on September 1, 2023. This includes two new stages: Crableg Capital, which is at the top of a skyscraper, and Shipshape Cargo Co., set on board a cargo ship. There will also be new weapons including a new Slosher, Dread Wringer, and the Heavy Edit Splatling. The new season will also introduce an Adjust Gear option expanding customisation options. This includes the ability to wear more hats backwards or adjust the length of shirts.
Splatoon 3 is out now for the Nintendo Switch. Drizzle Season kicks of on September 1, 2023, while the Anniversary Splatfest will take place on the weekend of September 9, 2023. The Splatoon 3 amiibo will appear on November 17, 2023.
The post Splatoon 3 Anniversary Splatfest and Deep Cut Amiibo Announced appeared first on Siliconera.
---
Siliconera Thursday, August 17, 2023 12:00 PM
Amemiya Nazuna posted on her Twitter account that she will step back from her activities at VShojo. She ended her announcement with "Let's meet when we can. Good Bye," along with a hand-waving emoji. Though she is not leaving VShojo, she plans to hold fewer streams under her Amemiya Nazuna identity. Direct replies to her announcement are positive and supportive.
For those who still want to watch streams from the person behind Nazuna, she has another channel that she plans on using more. Her alternate channel is "mikenekoko," which currently has over 883,000 subscribers on YouTube. Her streams mainly focus on games, and she has also uploaded original songs.
Though she is stepping back from streaming under the Nazuna identity, this will not affect the release of "Sodalicious," which will premiere on August 26, 2023. You will be able to hear it at VShojo's Candy Pop Explosion. That will be an online concert streaming on YouTube. You can buy tickets through the concert's YouTube channel. "Sodalicious" is a collaborative song between Amemiya Nazuna and Kson, who is another Vtuber affiliated with the company.
Amemiya Nazuna will not stream as often with VShojo. It's unclear if this will change in the future, or if she, like Veibae and Nyatasha, plans on leaving. However, she will likely still be streaming at mikenekoko.
The post Amemiya Nazuna Will Step Back from VShojo Activities appeared first on Siliconera.
---
Siliconera Thursday, August 17, 2023 11:30 AM
Microsoft announced it will close the Xbox 360 Marketplace, the online store people use to get games and other sorts of media for the console. We will have until July 24, 2024 to purchase items from it. In addition, the Microsoft Movies & TV app support will end that day, making it unusable.
Microsoft didn't explain why it will be shutting down the store. It only noted it will come after the system's 18th anniversary. It also noted this closure means people won't be able to buy from the console or via a browser.
Microsoft did note that the Xbox 360 Marketplace closing doesn't mean that Xbox 360 games will be gone, as people can keep playing and downloading after the store shuts down. Both single and multiplayer experiences will be available. People will also still be able to play and access backwards compatible titles on the Xbox One and Xbox Series X, and those Xbox 360 digital copies will be sold on those consoles' storefronts.
As for Movies & TV items, people will still be to access them. Those will just only be available on an Xbox One, Xbox Series X, and Windows 10 after July 2024. However, everything you own will be there on those platforms' libraries.
The Xbox 360 Marketplace and Movies & TV app will close on July 24, 2023, though people can still redownload owned items after the store closes that day.
The post Xbox 360 Marketplace Store Closes in 2024 appeared first on Siliconera.
---
Siliconera Thursday, August 17, 2023 11:00 AM
Atlus confirmed that Persona 3 Reload will be at Gamescom 2023. If you physically visit the location, you'll be able to get some exclusive free items while supplies last. Merchandise include a backpack, a bento pouch, and a notebook.
Here's the official announcement:
https://twitter.com/atlus_west/status/1691850698831671807
A demo version of Persona 3 Reload will be available at Gamescom for visitors to play. It's unknown how much of the game you'll be able to experience or what parts. It might only involve exploring Tartarus, since the story might take up too much time or include spoilers. If you're among the first 660 fans playing at the demo station that day, you'll be able to get one of six pin badges of the Persona 3 Reload characters. As well, the first 10 Persona cosplayers will receive a pack of merchandise.
Persona 3 Reload is the remake of Persona 3, which originally came out in 2006 for the PS2. Though it will carry over QoL updates from FES, you will only be able to play as the male protagonist. Also, it will not have The Answer, which takes place after the events of the main story.
Persona 3 Reload will come out on the PS4, PS5, Xbox Series X, Xbox One, and Windows PC via Steam in early 2024. Gamescom will take place from August 23 to 27, 2023.
The post Persona 3 Reload Will Be at Gamescom 2023 appeared first on Siliconera.
---
Siliconera Thursday, August 17, 2023 10:30 AM
Larian Studios announced that some Baldur's Gate 3 saves may not work due to a Hotfix 4 patch being rolled back. On August 16, 2023, it distributed a patch. However, a build error forced them to recall it and go back to Hotfix 3. This does mean any save files made when playing on a Hotfix 4 build will not work until that patch appears again, however. At about 9am ET on August 17, 2023, it said it hoped to have the patch back out again by the end of the day.
In the announcement, Larian noted that Hotfix 4's main issue was causing the game to crash. It didn't go into details about how or why it was happening beyond the build error beyond a "server issue." Its 9am update did note the team was getting closer and had a "candidate" for one that could be used. It didn't note any workarounds or remedies for people who did update and play the game, creating a Hotfix 4 save, before that patch was rolled back.
Here's the official statement regarding the return of Baldur's Gate 3 Hotfix 4 and ability to use saves made during it again.
We have a candidate for a build, which is going through rigorous internal testing before it's released. If all goes well, we aim to release Hotfix 4 by the end of the day, EU. We'll let you know if and when anything changes.

— Larian Studios (@larianstudios) August 17, 2023
Baldur's Gate 3 is available for PCs. It will come to the PS5 on September 6, 2023. Baldur's Gate 3 Hotfix 4 is expected to return on August 17, 2023.
The post Baldur's Gate 3 Hotfix 4 Rolled Back, Making Some Saves Inaccessible appeared first on Siliconera.
---
Siliconera Thursday, August 17, 2023 10:00 AM
Several Capcom games, including the VR Mode of Resident Evil 4 Remake, will be at TGS 2023. As a reminder, this year's Tokyo Game Show will take place from September 21 to 24, 2023 in Japan. You'll be able to play a demo build of it on September 23-24, 2023. Capcom will also stream new information on its upcoming games on those dates.
As the name implies, this is the VR version of the Resident Evil 4: Remake Capcom announced that it was developing it in February 2023. Then, in May 2023, a trailer for it appeared. This will be a free DLC for those of us with the PSVR 2. You can watch the trailer again here:
https://www.youtube.com/watch?v=cMobTUDJZ-Y&t=68s
Aside from Resident Evil 4 Remake in VR, you'll be able to experience Street Fighter 6, Apollo Justice: Ace Attorney Trilogy, Exoprimal, and Monster Hunter Now. More information on these games will likely also come out during Capcom's TGS 2023 stream. Though it's not a video game,Tokyo Marui (an airsoft store) will collaborate with Capcom during the event. You'll be able to visit a shooting range that draws on Resident Evil for inspiration.
Resident Evil 4 Remake is readily available for the PS4, PS5, Xbox Series X, and Windows PC via Steam. VR Mode will be exclusive for the PSVR 2, which is on the PS5. More information on upcoming Capcom titles will appear during TGS 2023, which will run from September 21 to 24, 2023.
The post Resident Evil 4 Remake VR and Other Capcom Games Confirmed for TGS 2023 appeared first on Siliconera.
---
Siliconera Thursday, August 17, 2023 9:30 AM
HoYoVerse posted the splash art and biography for Guinaifen, who will be a new four-star character in Honkai: Star Rail. Like Jingliu and Topaz, she will make her playable debut in Version 1.4. Guinaifen will be a Fire Nihility character.
According to her blurb, Guinaifen is an outworlder who ended up on the Xianzhou by accident. Her real name is Guinevere. However, Sushang gave her the name "Guinaifen" when she embraced her new life as a citizen of the Luofu. Now, she works as a street performer. She can do a variety of things such as smashing a large upon with her chest, catching projectiles with her bare hands, and eating noodles upside down. She has several Diting with her in her splash art as well.
In English, Morgan Lauré will voice her. Lauré previously appeared as Kaori Kanzaki in A Certain Magical Index, Shiki in The World Ends With You: The Animation, and Summer Rose in RWBY. Meanwhile, Hina Suguta will voice her in the Japanese dub. Some of Suguta's prominent roles include Marin in My Dress-Up Darling and Toko in BanG Dream!.
Honkai: Star Rail is readily available on mobile devices and Windows PCs. PS4 and PS5 versions are in development. Guinaifen will appear in Honkai: Star Rail when Version 1.4 goes live.
The post Guinaifen Will Be Fire Nihility in Honkai: Star Rail 1.4 appeared first on Siliconera.
---
Siliconera Thursday, August 17, 2023 9:00 AM
Veteran voice actor Koichi Yamadera tested positive for COVID-19. His agency, Across Entertainment, shared this news on August 16, 2023. He started reporting symptoms such as a fever on August 15, 2023. As a result of this, he will not appear at the "Seiyuu NEO Kayou Fes," which will take place on August 20, 2023 in Japan.
Across Entertainment apologized to fans who were excited to see him at the Seiyuu NEO Kayou Fes. It also apologized for causing trouble and worry towards those in the industry. Across Entertainment stated that it is working on preventing further infection among fans, staff, and other voice actors.
Koichi Yamadera is a prominent voice actor who debuted in 1985. His most prominent roles include Spike Spiegal in Cowboy Bebop, Shun Akiyama in the Yakuza series, and Beerus in Dragon Ball Super. He is also the official dub actor for several Disney characters such as Donald Duck, Stitch, Sebastian, and Beast. He has also portrayed them in their appearances in Kingdom Hearts games.
Koichi Yamdera has COVID-19 and will not participate in the Seiyuu NEO Kayou Fes. It is unclear if this will affect any ongoing roles or recordings. However, other voice actors in the past who tested positive for COVID-19 did not have any major lapses in their performances.
The post Voice Actor Koichi Yamadera Tested Positive For COVID-19 appeared first on Siliconera.
---
PC Invasion - FeedDDD Thursday, August 17, 2023 3:25 PM
The Shadow Siege event is live on Warzone from 17 August until 21 August and offers players the chance to earn several rewards, including a new weapon. Upon beating the event, players are given a sneak peek of the Modern Warfare 3 Reveal Trailer. The Shadow Siege mission is a co-op event, but you can run out of time and fail if your group doesn't know what to do. If you want to win on your first try, let me show you how to beat the Shadow Siege event in Warzone. How to beat the Shadow Siege event in Warzone There's no PvP in the Shadow Siege event. Instead, the lobby is tasked with completing several objectives across Al Mazrah. Secure the Missile Launchers The first is securing several missile launchers across the map. These are in storage containers, and upon activation, you'll be swarmed by Konni Soldiers. I recommend pinging one of the missile sites while on the plane and trying to get your squad to follow you. The AI soldiers are relentless, and sec...
---
PC Invasion - FeedDDD Thursday, August 17, 2023 3:22 PM
Baldur's Gate 3 is a massive game with multiple quests that take quite a few steps that on the surface don't go together, but actually do because of the game's incredibly deep world and its mechanics. This stuff can happen all over the game, thanks to how deep and expansive Baldur's Gate 3 is, but one occasion of this happening is in the side quest to lift the Shadow Curse with Halsin. During the duration of this quest, you're sent around the Shadow Lands looking for certain things to help lift the Shadow Curse. One such step of this is talking to Art Cullagh, who is currently asleep with seemingly no way to wake him up. Here's our guide on how to wake Art Cullagh in Baldur's Gate 3. How to wake Art Cullagh in Baldur's Gate 3 The first step to waking Art Cullagh is to know where he is. You can find Art Cullagh in the Last Light Inn that's in the north-east of the second map of Baldur's Gate 3. Once you get there, you'll want to be able to wake him, and you can do ...
---
PC Invasion - FeedDDD Thursday, August 17, 2023 3:01 PM
In The Legend of Zelda: Tears of the Kingdom, you normally find the bulk of Fire-Breath and Ice-Breath Lizalfos in strictly hot and cold environments respectively. So for Fire-Breath Lizalfos, you would want to explore Death Mountain, and for the Ice-Breath Lizalfos, you would stick to either the Hebra Mountains or the Gerudo Highlands. As it turns out, though, Tears of the Kingdom contains one location that houses large amounts of both Fire and Ice Lizalfos. If you want to farm these enemies' unique parts, including their rare tail drops, this serves as the best place to do it. Finding Fire and Ice Lizalfos in one place The location in question is the Gerudo Canyon area, which has many groups of two to three Lizalfos dotted around the mountains and the main path. Just like other elemental enemies, these Lizalfos instantly dissipate and drop their materials when you hit them with the opposite element. This makes the process of farming them incredibly straightforward as long as...
---
PC Invasion - FeedDDD Thursday, August 17, 2023 2:59 PM
This Early Access action MMO game allows you to play and unlock Wayfinders, go on adventures, and fight hoards of enemies. Wayfinder, developed by Airship Syndicate, may be the perfect MMO game for you if you're itching for something in that genre. But what about crossplay? If you're wondering if Wayfinder is crossplay friendly, we've answered this question below. Does Wayfinder support crossplay? Since this game is available in Early Access on PC, PlayStation, and Xbox, questions about crossplay are bound to pop up. The answer to whether Wayfinder is crossplay friendly is a yes! The developers have confirmed that Wayfinder will support crossplay and cross progression. What this means is that you can not only play with friends on different consoles, but you can transfer your account between your consoles. This MMO game allows you to get into three-player groups to fight monsters and head on adventures in the world of Evenor. If your friend has a PlayStati...
---
PC Invasion - FeedDDD Thursday, August 17, 2023 2:58 PM
Hello Kitty Island Adventure is an all-new way for you to get involved with the cutesy creations on the Apple store. You can make your way around the island, completing quests and making friends. As you improve your relationships with the various other folks on the island, more quests will become available to embark on. An easy way of improving friendships in Hello Kitty Island Adventure is by giving the best gifts to the different characters. Best gifts for every character in Hello Kitty Island Adventure Each day you can give three gifts to another resident. However, not every gift is perfect for every character, so knowing which ones are is essential. You don't want to give away your valuable resources to characters that don't appreciate them. To be the best friend you can be, you need to know what everyone's preferences are in Hello Kitty Island Adventure. Each character will have one item that is their favorite, I will list this first. However, you can ...
---
WGB, Home of AWESOME Reviews Thursday, August 17, 2023 8:30 AM
Dead Island 2 is apparently scheduled to launch on "another platform" next year, according to Embracer Group CEO Lars Wingefors.
---
MonsterVine Thursday, August 17, 2023 12:00 PM
Marble It Up! Ultra is genuinely one of the most purely fun games I've played in ages. The levels are challenging without ever feeling unfair and the steady stream of unlockables keep you playing for hours, while the amount of content is more than enough to validate the price. Marble It Up! Ultra Developer: Marble […]
---
Level Up Thursday, August 17, 2023 10:29 AM
Like many people that near their eighteenth birthday, the Xbox 360 will soon lose support from…
---
Level Up Thursday, August 17, 2023 10:00 AM
Alan Wake 2 has been a long time coming, but fans will have to wait…