---
Kotaku Wednesday, October 4, 2023 5:44 PM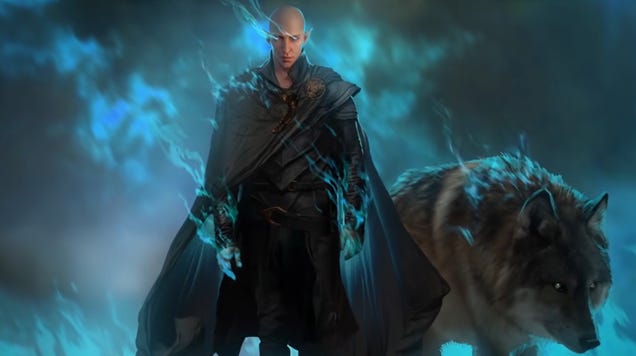 Storied RPG developer BioWare is downsizing. The studio announced on August 23 that it will cut 50 roles as it continues production on both Dragon Age: Dreadwolf and Mass Effect 4, telling fans it needed to take a more "agile and focused" approach to game development.
---
Kotaku Wednesday, October 4, 2023 4:44 PM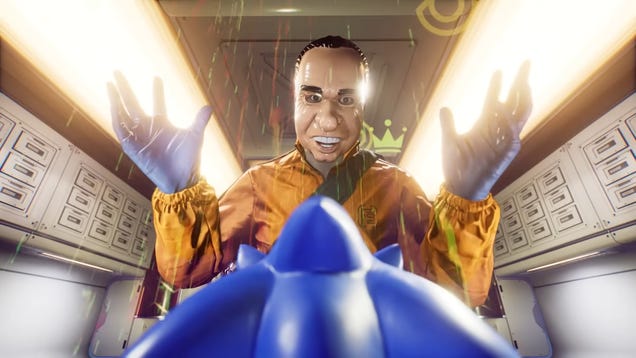 A new report claims that Sega's recently canceled online extraction shooter, Hyenas, was the publisher's most expensive game production ever, beating out even Sega AM2's historically pricey adventure game Shenmue, which famously cost $70 million in turn-of-the-century dollars to develop.
---
Kotaku Wednesday, October 4, 2023 4:30 PM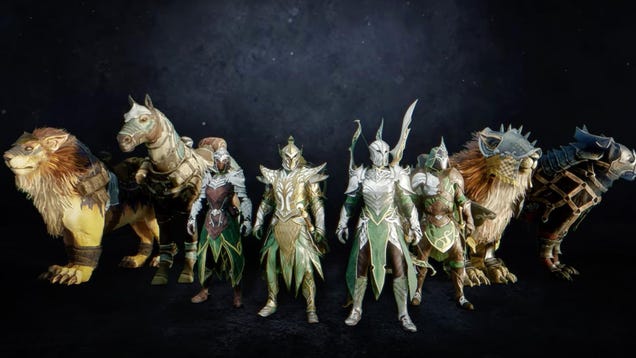 New World, Amazon Games' fantasy MMO, has finally added horses to its previously horseless (and entirely mountless) setting of Aeternum. First released in 2021, New World has had players clamoring for rideable critters ever since, and although the privilege of straddling a horse, lion, or other mount, available only…
---
Kotaku Wednesday, October 4, 2023 4:29 PM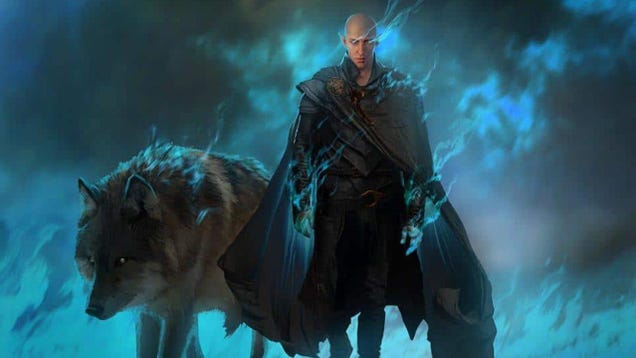 BioWare laid off 50 employees at the end of August. Mary Kirby was one of them. A 17-year veteran of the studio beloved for its story-driven RPGs, Kirby has worked on every Dragon Age game, and her contributions have shown up in some of the series' most memorable characters and questlines. The franchise is estimated…
---
Kotaku Wednesday, October 4, 2023 4:22 PM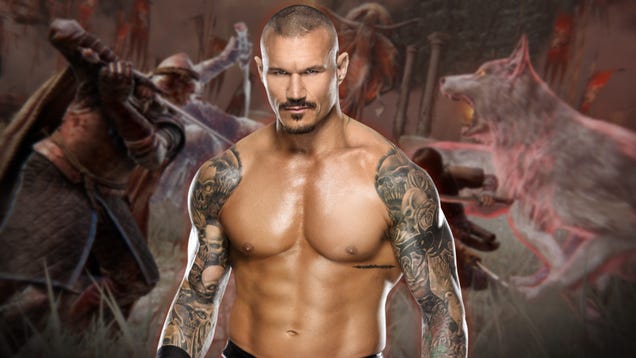 It's no secret that the crossover between video games and professional wrestling, be it through the hilarious signs fans bring to events or the intricate wardrobes stars wear into the ring, is a strong one. As such, it's hardly surprising to learn that WWE's Randy Orton is an avid gamer who plays Elden Ring on his…
---
Kotaku Wednesday, October 4, 2023 4:11 PM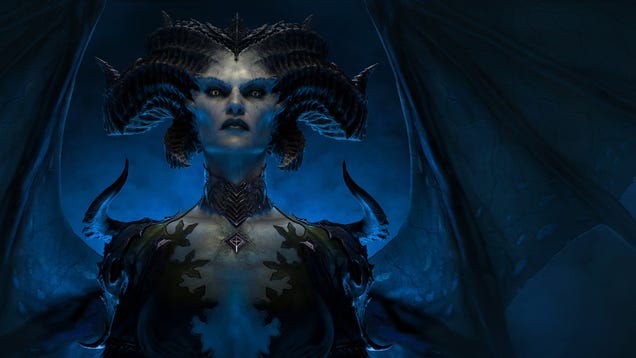 Today, during Blizzard's Diablo IV Developer Update livestream, members of the game's dev team dove right into the myriad changes expected to arrive with the game's next big update: Season of Blood. But tweaks to loot drops and XP rewards won't be the only new experience for PC players, as the game is now confirmed to…
---
Kotaku Wednesday, October 4, 2023 4:05 PM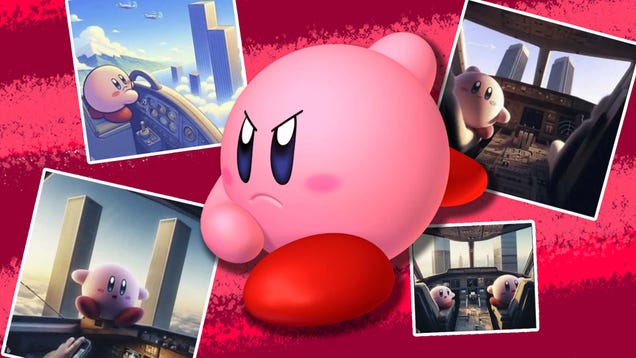 Microsoft's Bing Image Creator creator has been around since March, using "AI" technology to generate images based on whatever the user types. You never know where this sort of thing might lead, though, and in recent weeks users have been using the tool to create images of Kirby and other popular characters flying…
---
Kotaku Wednesday, October 4, 2023 3:10 PM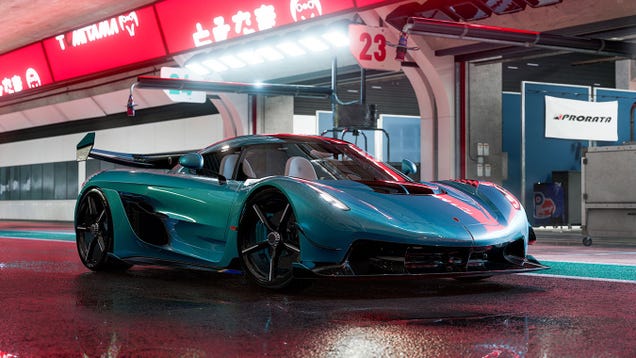 I love racing games, but I'm not really a racing game kind of guy. What that means is I enjoy getting beyond the wheel of a flashy car, whether it's a half-million-dollar Ferrari or a souped-up Subaru hatchback, and trying to hug turns while grazing past the competition. What I don't particularly care about is getting…
---
Kotaku Wednesday, October 4, 2023 2:16 PM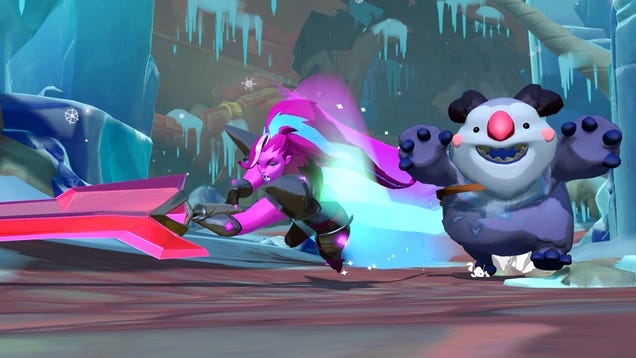 You remember Gigantic, don't you? The hero shooter from Motiga that was released in 2017 and, uh, died a year later? Well no worries if not, because Gearbox is bringing the ill-fated hero shooter back for a limited-time event from October 5 to 7, 2023.
---
Kotaku Wednesday, October 4, 2023 1:30 PM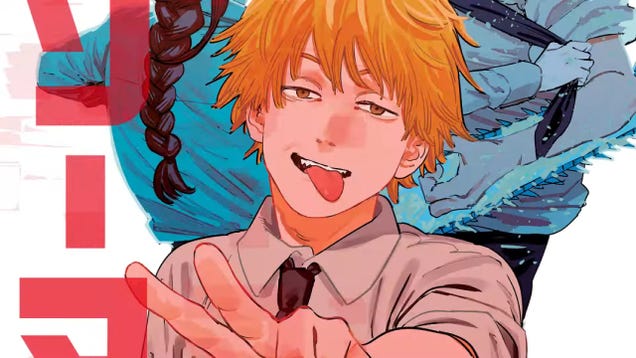 Much like TV- and movie-streaming apps with sliding scale price plans, manga-reading services have slowly integrated payment tiers with varying benefits and limitations. Manga Plus by Shueisha, a previously free-to-read manga website with a rather annoying caveat (we'll get there), is the latest to launch a new…
---
Kotaku Wednesday, October 4, 2023 12:02 PM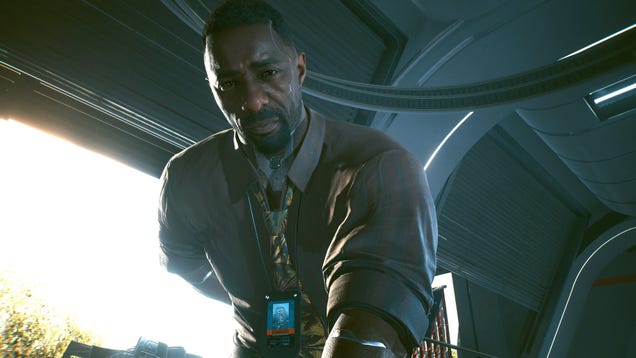 Cyberpunk 2077's first and only expansion, Phantom Liberty, introduces a new ending to CD Projekt Red's sci-fi RPG, and it's one I have a hard time reconciling with the game as it already exists. Sure, it's certainly definitive and ends the story in a pretty profound, subversive way, but it also reflects so directly…
---
PCGamesN Wednesday, October 4, 2023 6:17 PM
RoboCop Rogue City is almost here as developer Teyon and publisher Nacon work toward its fall launch. If you've not heard of the RoboCop-inspired FPS, Rogue City follows the beloved part-human, part-robot police officer as he brings justice to Old Detroit. The game is based on the original trio of RoboCop films from the 80s. While the initial release date was delayed, you can now explore the ins and outs of RoboCop's crime-ridden city for yourself with the playable free Steam demo ahead of the full game.
---
PCGamesN Wednesday, October 4, 2023 5:25 PM
Diablo 4 has an exciting new season in the works, but there are many changes outside of the vampire-themed content coming, too. A lot of the adjustments dropping in the near future are quality-of-life tweaks based on player feedback. Blizzard is looking toward its community and working hard to make the latest Diablo entry more accessible to all. Whether you're a seasoned Sanctuary veteran or a more recent player, you'll find the overall grind to max level and general gameplay smoother.
MORE FROM PCGAMESN:
Diablo 4 builds
,
Diablo 4 review
,
Diablo 4 classes
---
PCGamesN Wednesday, October 4, 2023 4:20 PM
Diablo 4 caught my eye as soon as it dropped and ended up being my first-ever delve into Blizzard's long-standing RPG series. While I'm glad I took the plunge and discovered the wickedly whimsical world offered by Sanctuary, I was always a bit disappointed with its exclusive appearance on Blizzard's own storefront. I'm one of those Steam addicts, collecting games on Valve's platform and proudly displaying my achievements in one cozy spot. Thankfully, I'll finally get to do just that with Diablo now as the developer revealed its official Steam release.
Diablo 4 builds
,
Diablo 4 review
,
Diablo 4 classes
---
PCGamesN Wednesday, October 4, 2023 3:30 PM
Starfield surprised me. After Oblivion, Fallout 3, The Elder Scrolls Skyrim, Fallout New Vegas, and Fallout 4, I expected the new version of Bethesda's Creation Engine to be, somehow, buggier. The bugs, for me, have become a fundamental part of the Bethesda RPG experience - if the studio makes a new engine, in the same way it allows for better graphics, sound, animations, and all that other stuff, it should also come with better bugs. Glitches in Bethesda's games - and FNV, which uses Bethesda's game-making tech - transcend issues of annoyance or irritation. They're so consistent and so vivid and unique, that they stop being flaws. It's like the scratching on vinyl, the artifacting on VHS.
MORE FROM PCGAMESN:
Starfield mods
,
Starfield outposts
,
Starfield traits
---
PCGamesN Wednesday, October 4, 2023 1:57 PM
Warhammer 40k Darktide patch 13 is out now, making it probably the best time since launch to jump back into the co-op shooter if you've been holding out for its massive class overhaul. One of the most substantial Darktide updates since the game's launch, the Left 4 Dead style grimdark FPS and 40k counterpart to the Warhammer Vermintide games just released a massive list of reasons to return.
MORE FROM PCGAMESN:
The best FPS games
,
Best Warhammer games
,
Best Warhammer 40k games
---
PCGamesN Wednesday, October 4, 2023 1:32 PM
Overwatch 2 players have been looking forward to news from Blizzard Entertainment about the upcoming seventh season, Rise of Darkness. The behemoth game developer just revealed its official trailer for the new season, and we've got a lot of fun content to expect. From game modes to maps, Blizzard is bringing a variety of features. One of the most highly anticipated changes coming with Season 7 is the long-awaited Sombra rework, and it's definitely a major one.
All Overwatch 2 characters
,
Best Overwatch 2 settings
,
Overwatch 2 tier list
---
PCGamesN Wednesday, October 4, 2023 12:32 PM
What are the solutions to the Assassin's Creed Mirage enigmas? There are many secrets lining the streets of Baghdad - secret orders, a gang of extremely mean soldiers for hire, and even some books that somehow got lost. None of these are as mysterious as the enigmas, though. These are collectibles that hint at a location on the map where you can find some loot - these clues can be a child's drawing, a poem, or sometimes just the ramblings of a madman.
It's safe to say that Assassin's Creed Mirage is a return to form for a series that had perhaps lost its way, with sprawling maps and endless icons giving way to a more focused, and streamlined experience (our Assassin's Creed Mirage review goes into way more detail about this). One collectible that really fried our brains in the adventure game this time around, were the AC Mirage enigmas. The cosmetic rewards are worth the time and effort that goes into this treasure hunt, but just in case you want to fast-track to the goodies, we've put the legwork in for you and found every single enigma in Assassin's Creed Mirage.
MORE FROM PCGAMESN:
Best stealth games
,
Assassin's Creed Mirage release date
,
Best RPG games
---
PCGamesN Wednesday, October 4, 2023 12:22 PM
Putting on the best wireless gaming headset makes you wonder why you didn't cut the cord sooner. Freeing yourself from the tether of a cable is undeniably convenient and helps declutter your setup for an altogether tidier aesthetic. More importantly, many cordless cans now handily compete with their wired counterparts, meaning you're sure to find a pair that perfectly suit your ears.
MORE FROM PCGAMESN:
Best graphics card
,
Best gaming mouse
,
Best gaming monitor
---
Rock Paper Shotgun Latest Articles Feed Wednesday, October 4, 2023 3:51 PM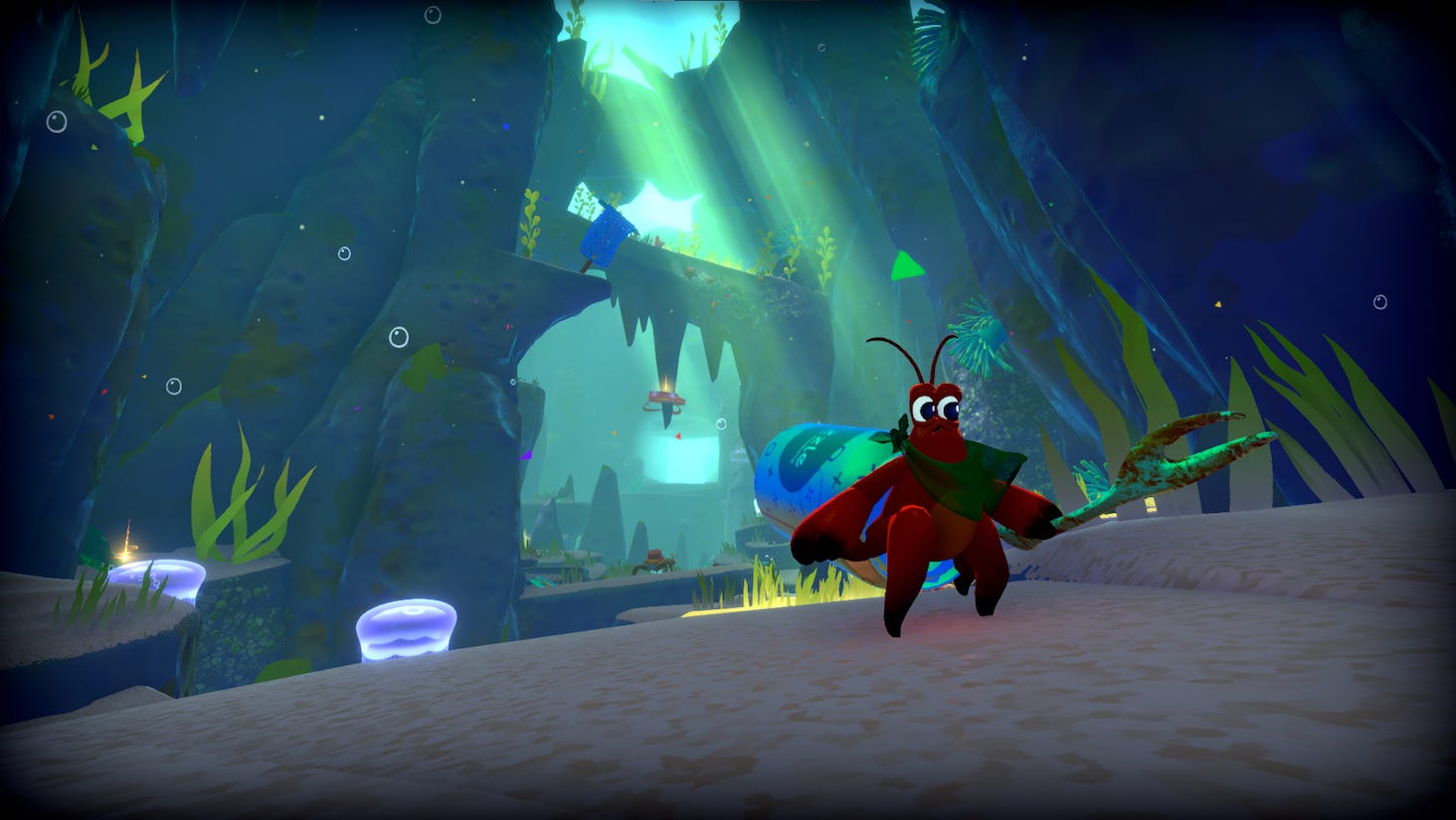 Another Crab's Treasure hooked me with its underwater Soulslike premise and cutesy charm. But once you take a closer look at the game's polluted ocean, filled with plastic shells and weapons, the comparisons to Dark Souls get a little clearer. This is a quiet and kinda melancholy post-apocalypse. We can now find out whether the crustaceans lean on cuteness or sadness more in the game's new demo, released just yesterday.
---
Rock Paper Shotgun Latest Articles Feed Wednesday, October 4, 2023 3:26 PM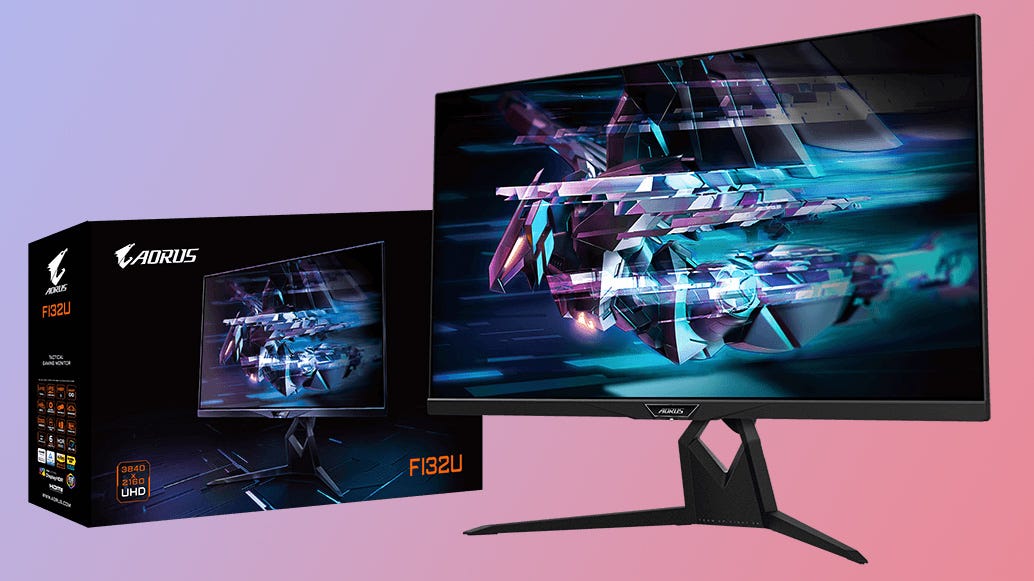 It's rare to see 32-inch 4K 144Hz monitors under $500, but that's exactly what you can get on Amazon US at the moment thanks to a hefty discount on the Aorus FI32U. This HDMI 2.1-capable model suits PC, PS5 and Series X use, uses a Fast IPS panel I've recommended many times before and even comes with some extra features worth knowing about. First, here's the link to the deal:
---
Rock Paper Shotgun Latest Articles Feed Wednesday, October 4, 2023 3:04 PM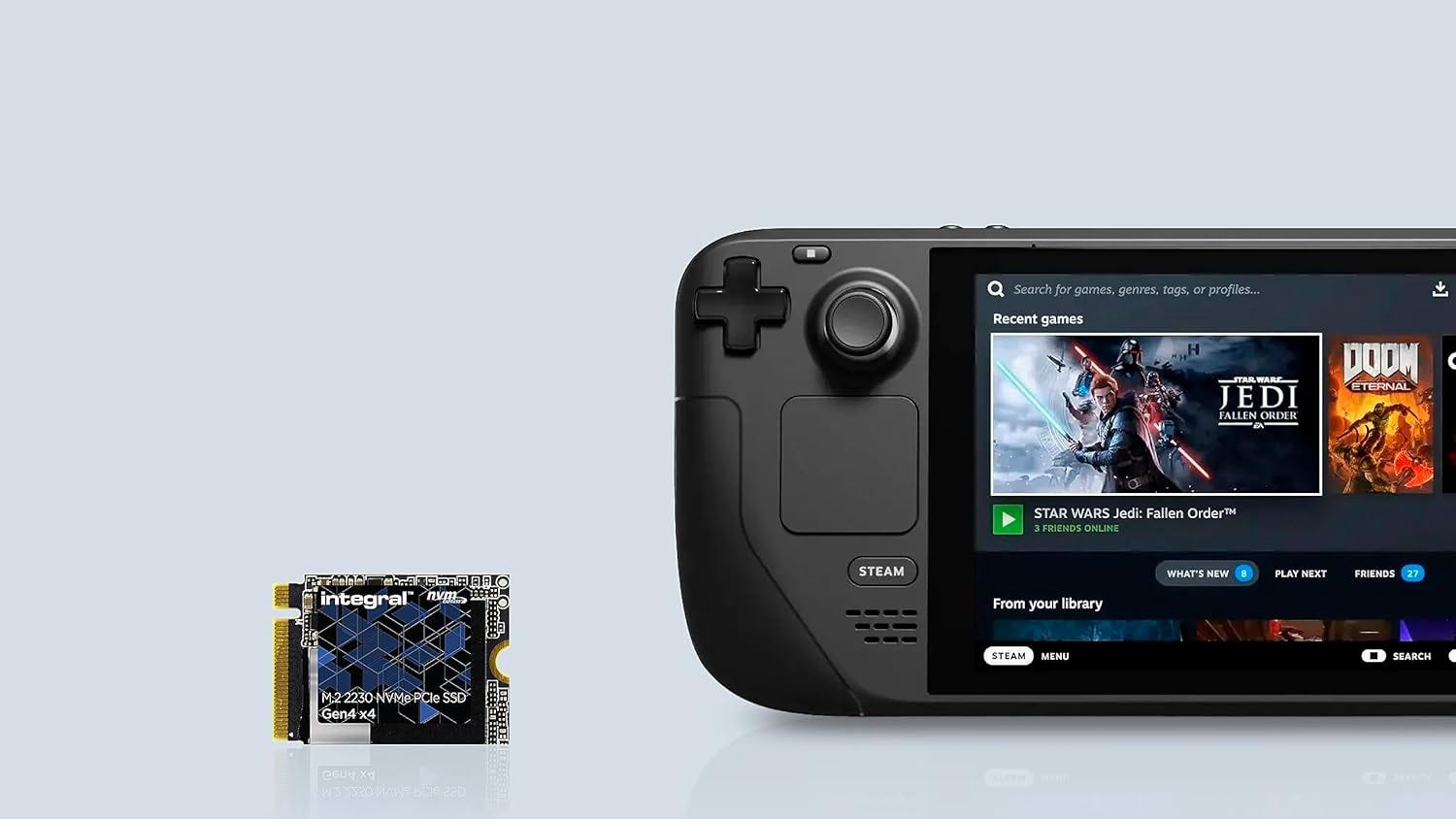 The price of Steam Deck SSD upgrades continues to fall, as Integral's 2230-sized PCIe 3.0 NVMe SSD has dropped to £69.95 at Amazon UK. That's a great price for a drive that more than doubles even the highest capacity Steam Deck sold by Valve, and makes a tremendous upgrade for 512GB and 256GB Steam Deck owners too.
---
Rock Paper Shotgun Latest Articles Feed Wednesday, October 4, 2023 2:59 PM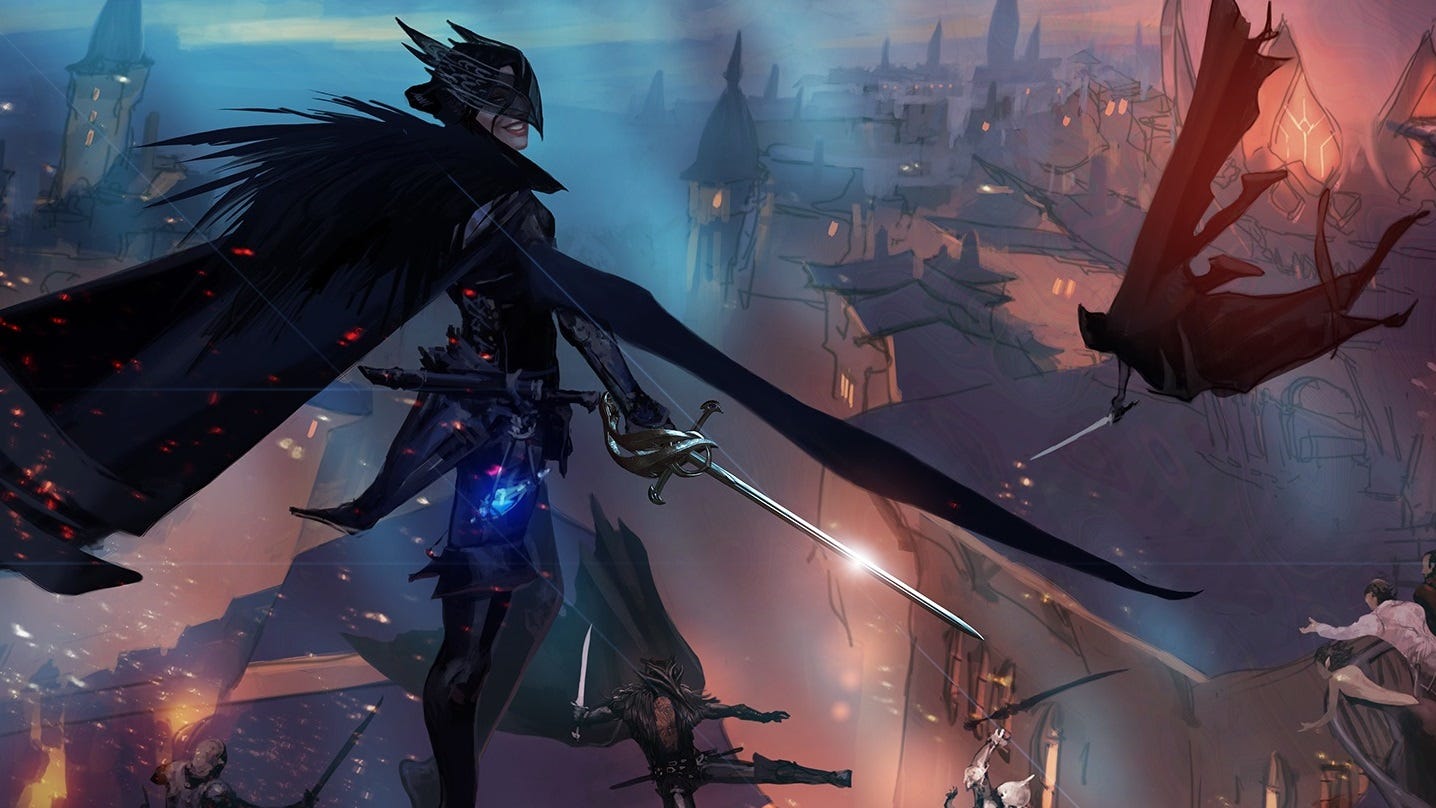 Seven former BioWare employees are suing the storied RPG studio for "adequate severance." The studio behind Mass Effect and Dragon Age recently laid off around 50 employees, including developers who had been with the team for two decades, citing a "shift towards a more agile and more focused studio." Now, a group of former workers are seeking better compensation.
---
Rock Paper Shotgun Latest Articles Feed Wednesday, October 4, 2023 2:07 PM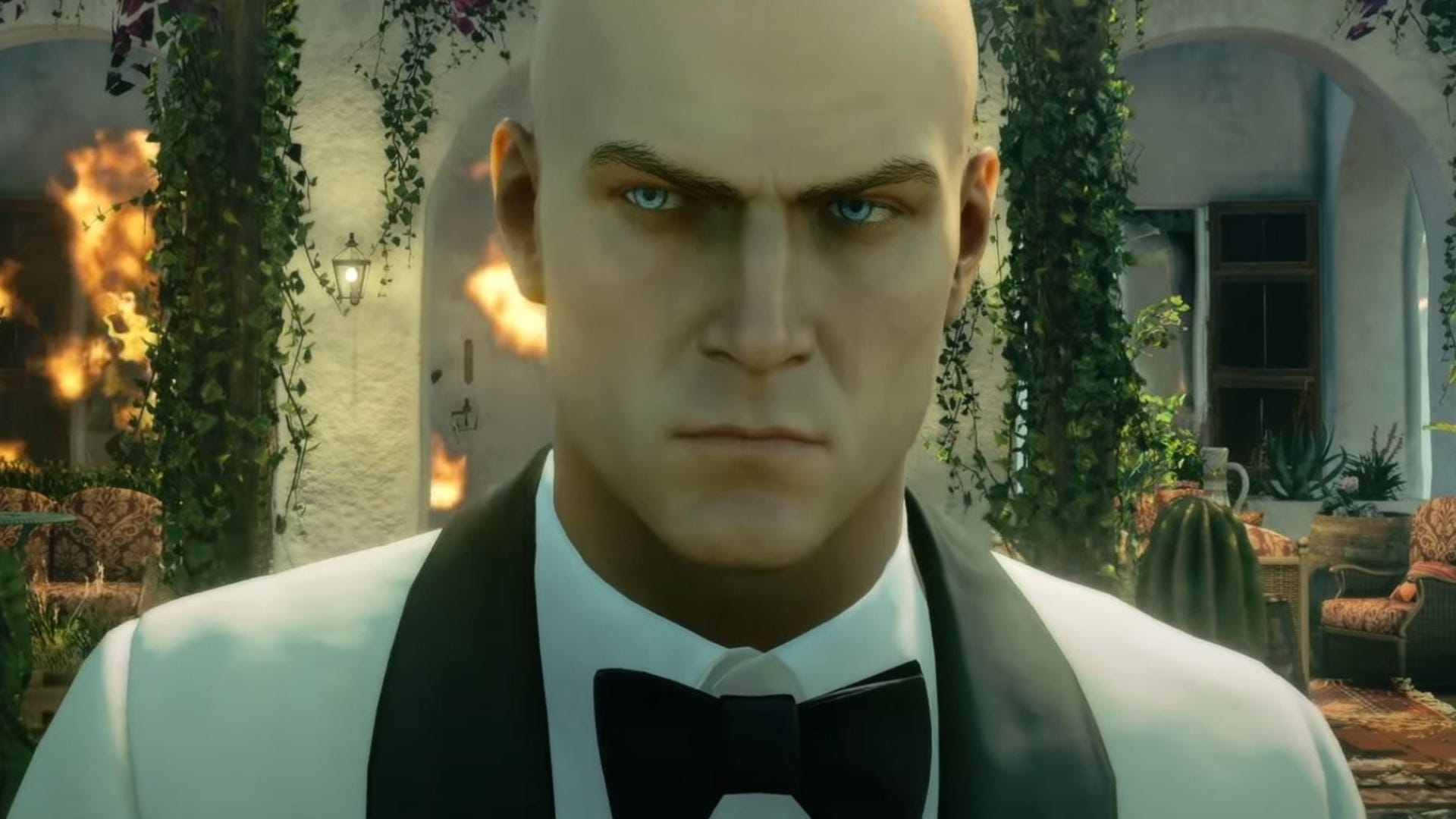 IO Interactive soon turns 25 years old, but Agent 47's unwrinkled face doesn't carry the "what am I doing with my life?" stress that normally accompanies such a birthday. The developer are instead celebrating with both new and returning events coming to the stealth infiltration mega package that is Hitman: World Of Assassination.
---
Rock Paper Shotgun Latest Articles Feed Wednesday, October 4, 2023 12:58 PM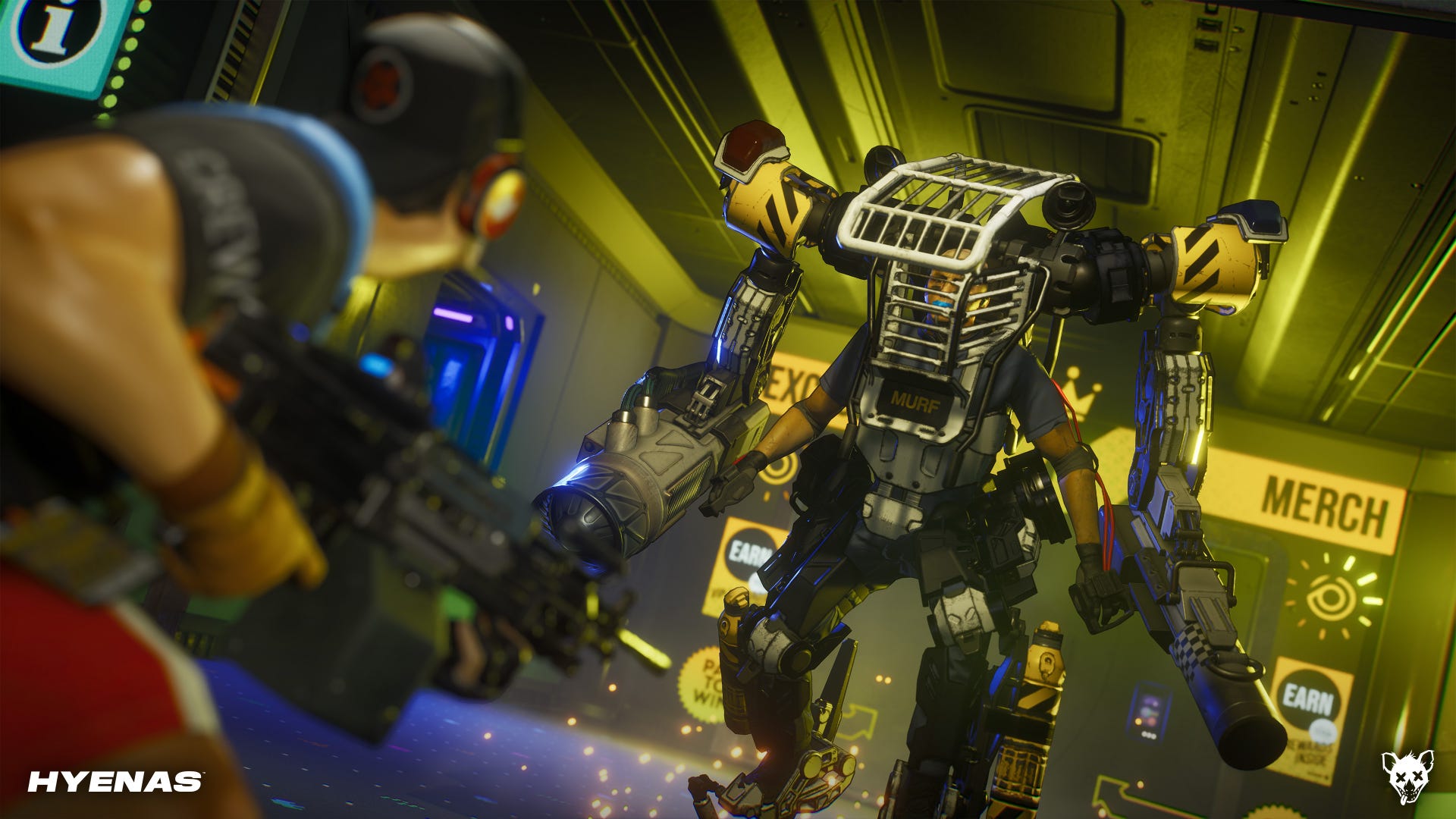 Creative Assembly's Hyenas - the recently cancelled extraction shooter about space Robin Hoods - was supposedly publisher Sega's biggest budget game ever. New details about the game's development claim that a lack of direction, slow progress, and an engine change turned the once hopeful "Super Game" into the canned FPS that it sadly is today.
---
Rock Paper Shotgun Latest Articles Feed Wednesday, October 4, 2023 12:25 PM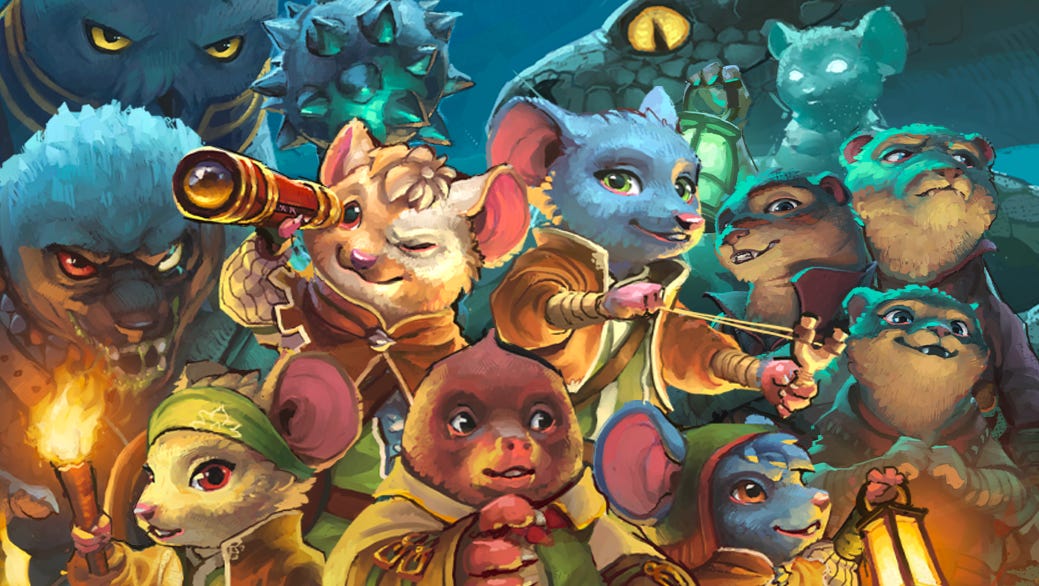 Brian Jacques' Redwall books were my greatest obsession between the ages of approximately eight and 12-years-old. They're sort of The Lord of the Rings, but with talking woodlands animals, and their appeal for me consisted of three things 1) comedy British accents, 2) big fights, and 3) big feasts. I couldn't get enough, to the point that I tried to have one of my unborn siblings named after a badger warcry from the novel Salamandastron.
Fast-forward to 2023, and Oregon-based Soma Games are about to release a Redwall videogame, titled The Lost Legends of Redwall: The Scout Anthology. Will it measure up to my childhood fantasies about acorn pancakes slathered with gorseflower honey, or forest logboat armadas of squabbling guerilla shrews? Probably not, but what can? Here's a new trailer from publisher Forthright Entertainment.
---
Twinfinite Wednesday, October 4, 2023 5:00 PM
3 is better than 2!
---
Twinfinite Wednesday, October 4, 2023 1:00 PM
The introvert Final Fantasy fan's dream is closer than ever before.
---
Siliconera Wednesday, October 4, 2023 6:30 PM
We were introduced to another new knight of Fragaria today on the Fragaria Memories official social media account. This time, Sanrio revealed Romarriche, the knight who serves Marron Cream. His personal bio was also added as an update to the Sanrio fantasy project's official website.
Romarriche is a soft-spoken and gracious Fragarian. He is generous and offers support to others with kindness and care. The knight also enjoys sewing and baking sweets, which he learned from Marron Cream. The character is voiced by Shun'ichi Toki, who also provides the voice of Freminet in Genshin Impact. Romarriche's character art was illustrated by TCB.
Get a complete look at Romarriche in the post below:
[embed]https://twitter.com/fragaria_sanrio/status/1709493569944207567[/embed]
Romarriche is a member of the Red Bouquet in Fragaria Memories. With all of the group's members being set to be revealed soon, we can expect another Red Bouquet character to be previewed next. Fragaria Memories is a new multimedia fantasy project by Sanrio. Its concept centers around Hello Kitty and her friends, who have summoned the knights of Fragaria to defend their home continent from evil forces known as "seeds."
Romarriche, the knight who serves Marron Cream, was revealed on the Fragaria Memories official social media account and website. More knights will continue to be announced in the future.
The post Sanrio Fragaria Memories Marron Cream Knight Romarriche Revealed appeared first on Siliconera.
---
Siliconera Wednesday, October 4, 2023 6:00 PM
New Capcorom plushies of Ada Wong and Claire Redfield from the Resident Evil series will become available at Capcom stores in Japan on October 6, 2023. They will cost 1,100 yen ($7.38) each, including tax. It has not been announced whether these plushies will become available to international audiences outside Japan. [Thanks, PR Times!]
The Ada and Claire Resident Evil Capcorom plushies will be available at the Tokyo, Osaka, and Cafe Umeda Capcom stores in Japan. For those that can't go to the store physically, you also have a chance to win the plushies from the Capcom net catcher online crane machine from anywhere in Japan.
The Capcorom series of plushies is a line of Capcom dolls featuring characters in an adorable, round style. Other characters from the Resident Evil series, including Chris Redfield, Leon Scott Kennedy, Jill Valentine, Nemesis, and Mr. Raccoon, were also sold as Capcorom plushies from 2019 to 2021. New Monster Hunter Capcorom plushies were also recently revealed in September.
Ada Wong and Claire Redfield Capcorom plushies will be sold at Capcom stores in Japan beginning on October 6, 2023. They will cost 1,100 yen ($7.38) each. They will also be winnable from the Capcom net catcher online crane machines. The latest game in the Resident Evil series is the Resident Evil 4 remake, available on PS4, PS5, Xbox Series X, and PC.
The post Resident Evil Claire and Ada Capcorom Plushies Available Soon appeared first on Siliconera.
---
Siliconera Wednesday, October 4, 2023 5:30 PM
New information has been revealed regarding Hiroyuki Kobayashi's current video game project in the latest issue of the Japanese magazine Famitsu. His new game will be a single-player 3D action RPG for home consoles. [Thanks, ryokutya2089!]
Kobayashi's new game will not be as difficult as his previous work, which challenged players with their characters facing death repeatedly. The new action RPG will feature jobs that you can complete, as well as a battle system where you can take advantage of an enemy's weaknesses to easily defeat them. Currently, the main outline of the game's world has already been decided on. A test version of the RPG will be completed by spring of next year, and an announcement about the game will be made following that. It will take two or three years before the project is completed.
Kobayashi was a veteran producer at Capcom for 27 years and now works for NetEase to lead the game studio GPTRACK50. He is well known for producing both the Devil May Cry series as well as the Sengoku Basara series of games.
It was revealed in the latest issue of the Japanese magazine Famitsu that producer Hiroyuki Kobayashi's new game is a single-player 3D action RPG. It will remain in development for two or three more years.
The post Devil May Cry and Sengoku Basara Producer Hiroyuki Kobayashi is Making a New Game appeared first on Siliconera.
---
Siliconera Wednesday, October 4, 2023 2:30 PM
Japanese game developers Yoko Taro and Yusuke Shiokawa met for a Denfaminicogamer discussion to attempt to answer the question, "What should creators do when they get flamed on the internet?" Taro, best known for his work as the director of the 2017 action RPG NieR: Automata, said it may be too late for Shiokawa, the former creative director of the massive mobile game Fate/Grand Order. He also advised becoming the Joker in response to such reactions. [Thanks, Denfaminicogamer!]
Before Shiokawa left the company Delightworks in 2022, there were a few instances in which the words he posted on social media were skewed and misunderstood. When he asked Taro for advice on being liked by the general public and avoiding his words being taken out of context, Taro came to the conclusion that it may be simply impossible.
Here is Yoko Taro's exact response from the Denfaminicogamer discussion:
This person is no good, and will never get better. Mr. Shiokawa is sincere about making games, but his word choice is overwhelmingly bad.
Shiokawa noted he long accepted the idea that getting flamed online is part of his job. Though it has been happening more as he transitioned to being an independent producer, he said, "I'm not going to do anything about it."
Taro then brought up the notion that in a large pool of people that engage with a creator's posts, only a small fraction of them might go to the extreme of attacking them. Even still, that number can add up proportionally. Taro called this a "tax on fame."
Taro then recommended doing what he often does, which is muting users that bother him. He also thought it would be helpful to have an assistant that could moderate posts and replies, since it can be too much for one person to bear.
Taro and Shiokawa also came to the agreement that, as a creator, it is better to be flamed than to not be talked about at all. Specifically, Shiokawa said, "Indifference is the scariest thing." Taro concurred, "Getting flamed is a luxurious problem… there are not many people who are famous enough to get flamed."
Taro and Shiokawa ended their discussion by concluding that Shiokawa's bad reputation would likely never disappear in today's day and age of social media and the internet.
It is then that Yoko Taro said in the Denfaminicogamer interview:
I think the only way forward is to go to the extreme of being no good, like the Joker from Batman. That is my advice. Become the Joker.
Shiokawa agreed that he should embrace the darkness and not hide his faults.
Fate/Grand Order is available for mobile devices. Yoko Taro's most recent game is 404 Game Re:set, which is on mobile devices in Japan.
The post Yoko Taro's Answer to Getting Flamed Online: Become the Joker. appeared first on Siliconera.
---
Siliconera Wednesday, October 4, 2023 2:00 PM
A new strategy and simulation game where players get to be a demon king Murayaki Villain appeared on Steam. The game will come out some time in Fall or Winter 2024, though you can check out some early information on it via its store page. It is a new female-oriented SLG (strategy and logistics game) in which you play as a demon king who attempts to conquer the world. Developer and publisher ALENISM made the game using Wolf RPG Editor, and it is a simulation game in which you raise your demon king army. [Thanks, 4Gamer!]
You play as the descendant of a demon king that a hero defeated in the past, and you're trying to make a great and powerful demon army that will eventually destroy all of humanity. You can get money through attacking villages and gaining items by robbing corpses. As you do so, you accumulate karma, which will become the root of your power. Other characters include Clarity, Vivian, Memel, and Solo, who are "useless" monsters who survived the previous war and currently serve under you.
As a note, there is no English support for Murayaki Villain so far. It also has an Mature rating due to some sexual content and general mature content.
Murayaki Villain will come out in Fall or Winter 2024 for Windows PC. You can wishlist the game on Steam. However, there is no English support as of the time of writing.
The post Murayaki Villain Lets Players Be a Demon King appeared first on Siliconera.
---
Siliconera Wednesday, October 4, 2023 1:30 PM
Square Enix released an official interview with SaGa General Director and SaGa Emerald Beyond Director Akitoshi Kawazu and SaGa Localization Director Neil Broadley about the new game. In particular, it goes over its cast and gameplay. When discussing the foundation for it, Kawazu talked about the SaGa Emerald Beyond character creation process and noted Tsunanori Mido was the first hero created.
Back when Square Enix first announced SaGa Emerald Beyond at the September 2023 Nintendo Direct, it revealed we will follow six folks on their journey. These are Ameya the witch, Bonnie the cop, Diva No.5 the songstress mech, Formina the cop, Siugnas the Dismal King, and Tsunanori Mido the Kugutsu Puppetmaster. Kawazu explained in the interview that all of these characters can see something called the emerald vision. He noted he made Mido first, then built up others around him to add new elements.
Here's Kawazu's exact statement:
We had the idea that the protagonists would have been born with the innate ability to see the emerald vision - that was the starting point. But I'd also been wanting to tell a story that draws more heavily from ancient and classical Japanese concepts of fantasy narratives.

And so, somewhat unusually for me, I created Tsunanori Mido, the more "Japanese" protagonist first. From there, I expanded out and tried to think of other protagonists who would bring something different to the table.
Kawazu also brought up after that how players will choose which worlds they go to with each SaGa Emerald Beyond character, as well as how that will shape the story. Specifically, he noted, "Each protagonist has a different motivation for setting out on their adventure, but the one thing I'm conscious of at all times is to guide the narrative in such a way that any situation can be approached in a positive way"
SaGa Emerald Beyond is in development and will head to the Nintendo Switch, PS4, PS5, PC, and mobile devices sometime in 2024.
The post Tsunanori Mido Was the First SaGa Emerald Beyond Character Created appeared first on Siliconera.
---
Siliconera Wednesday, October 4, 2023 1:00 PM
Ubisoft revealed the release times for Assassin's Creed Mirage worldwide on the series' social media account ahead of the game's launch. Players will be able to look forward to the game releasing in their region on October 5, 2023, although some regions will have access to the game on October 4, 2023. Pre-loading is also currently available on all consoles and PC if the game was pre-ordered digitally.
The release times for Assassin's Creed Mirage are broken down by major cities in order of their timezone below:
Los Angeles
PC - October 4, 10 PM PT
Console - October 5, 12 AM PT
Mexico City
PC - October 4, 12 AM CST
Console - October 5, 12 AM CST
Sao Paulo
PC - October 5, 2 AM BRT
Console - October 5, 12 AM BRT
Montreal
PC - October 5, 1 AM EDT
Console - October 5, 12 AM EDT
New York
PC - October 5, 1 AM EDT
Console - October 5, 12 AM EDT
London
PC - October 5, 12 AM BST
Console - October 5, 12 AM BST
Johannesburg
PC - October 5, 1 AM SAST
Console - October 5, 12 AM SAST
Paris
PC - October 5, 1 AM CEST
Console - October 5, 12 AM CEST
Abu Dhabi
PC - October 5, 3 AM GST
Console - October 5, 12 AM GST
Stockholm
PC - October 5, 1 AM CEST
Console - October 5, 12 AM CEST
Kyiv
PC - October 5, 2 AM EEST
Console - October 5, 12 AM EEST
Shanghai
PC - October 4, 9 PM CST
Console - October 5, 12 AM CST
Seoul
PC - October 4, 10 PM KST
Console - October 5, 12 AM KST
Sydney
PC - October 5, 12 AM AEDT
Console - October 5, 12 AM AEDT
Tokyo
PC - October 4, 10 PM JST
Console - October 5, 12 AM JST
Originally, Assassin's Creed Mirage was set to release on consoles and PC on October 12, 2023, but Ubisoft announced the game would be releasing it a week earlier than planned. This news also came alongside the announcement that the game had gone gold.
Assassin's Creed Mirage releases worldwide on October 5, 2023. The game will release on the PlayStation 5, PlayStation 4, Xbox Series X, Xbox One, and PC.
The post Assassin's Creed Mirage Release Times Worldwide appeared first on Siliconera.
---
Siliconera Wednesday, October 4, 2023 12:30 PM
Macy's announced the 2023 Thanksgiving Day Parade will include a One Piece balloon of Luffy for the first time. It also included an initial rendering of how it will look. This will be a chibi version of Luffy that looks like he is about to use his Gum-Gum abilities to attack.
First, here's a better look at the float from the Toei Animation social media account. It appears he's about to use Gum-Gum Pistol in the balloon's design.
Luffy and One Piece won't be the only anime and game character represented in this year's parade. The official site already confirmed some of the returning designs. The Pikachu and Eevee balloon that debuted in 2021 will be back. Goku from Dragon Ball Super will return.
Two other new balloons were confirmed. Cool Cats' Blue Cat and Chugs and Peanuts' Beagle Scout Snoopy will debut in 2023.
Season 1 One Piece live-action show is on Netflix, with season 2 in development. The anime is streaming on both Crunchyroll and Netflix. Viz Media handles the manga volumes outside Japan. People can see the One Piece Luffy balloon at the Macy's Thanksgiving Day Parade on November 23, 2023, though it's uncertain exactly what time he will appear during the broadcast of the event.
The post Luffy One Piece Balloon Will Be in Macy's Thanksgiving Day Parade appeared first on Siliconera.
---
PC Invasion - FeedDDD Wednesday, October 4, 2023 7:23 PM
Thaleia is the final duty of the Endwalker Alliance Raid series, Myths of the Realm. We're finally going to conclude the story of the gods this patch and find out who they are. In order to do this, we must first unlock the final duty. Here's how to unlock Thaelia in FFXIV. Thaleia Alliance Raid unlock- starting location and NPC First of all, if you haven't done the Alliance Raid series yet, you must progress just past the dungeon of 6.1 and to the end of the Main Scenario Quest 'A Brother's Grief.' From that, you start the chain with the Fresh-faced Student in Old Sharlayan (9.1, 11.4) inside the Baldesion Annex. The quest is called 'A Mission in Mor Dhona'. Screenshots: PC Invasion Teleport to Revenant's Toll after accepting, follow the quest, find the Baby Opo-opo at (25, 11.5) on the map, meet your NPC, and proceed on through Aglaia and Eurphosyne. Related: All new items in FFXIV...
---
PC Invasion - FeedDDD Wednesday, October 4, 2023 6:11 PM
Overwatch 2 is approaching its seventh season, Rise of Darkness, and things are getting spooky in Blizzard's premier first-person shooter game. Players can expect to enjoy a new Overwatch 2 map, Samoa, new fun Halloween events, a killer Diablo collaboration, and some hero reworks for Roadhog and Sombra. Like with every other Overwatch 2 season, we're also getting a new Battle Pass, which means brand new skins and rewards to unlock. Here's our guide on Overwatch 2 season 7: Rise of Darkness' battle pass and all the rewards you can claim. Overwatch 2 Season 7: Rise of Darkness will launch on October 10. Like with any other battle pass, this pass will cost 1,000 Overwatch coins, which should cost you about $9.99. However, there will not be a new hero to unlock early with this pass, although there will be a new mythic skin for players to unlock. You can also purchase a Premium Battle Pass for 2,200 Overwatch coins, which will allow you to get a headstart and skip 20...
---
PC Invasion - FeedDDD Wednesday, October 4, 2023 6:02 PM
Team of the Week 3 cards have arrived in EA Sports FC 24 today with the best-performing players of this week. The cards feature a lot of good players which include Lautaro Martinez, Martin Odegaard, Jude Bellingham, and Khvicha Kvaratskhelia. These players already have a high OVR in the game, and their boosted cards would most definitely be a good addition to your Ultimate Team. For those of you who are new to the game, TOTW cards are especially boosted cards of the players who have performed extraordinarily well in their respective leagues over the week. A new set of cards is released every week based on the performances of the players in real and with more OVR than their standard cards. Once expired from the game, these cards can only be acquired through the transfer market or any kind of TOTW-based SBC if released in the future. With TOTW 3 dropping in EA Sports FC 24, here are all the cards and player ratings of this week. Related: How to do Trivela and Power Shot in EA Sports FC ...
---
PC Invasion - FeedDDD Wednesday, October 4, 2023 5:53 PM
With 6.5 the last trial of Endwalker is out, and with that means the completion of the Endwalker Trial mounts. What is the bonus mount, and how do you get it? Here's how to get the Apocryphal Bahamut mount in FFXIV. Apocryphal Bahamut- The Lynx bonus mount guide For those unaware, every expansion there is a mechanic where the Extreme version of every trial drops a variant of a themed mount. Get all of those mounts on a single character, and you'll unlock a sidequest to get one more mount for your troubles. For A Realm Reborn, you had to collect the Primal themed horses in order to get a kirin. In Heavensward it was lanner birds that gave you a Phoenix. Stormblood had kamuys, or wolves, making a final mount of a kitsune, and Shadowbringers had small dragons called gwibers that gave a mecha dragon. Now in the Endwalker era, each Trial drops a lynx. What do you get for collecting all the lynxes? A dragon! It makes about as much sense to you as it does me. How to g...
---
PC Invasion - FeedDDD Wednesday, October 4, 2023 5:36 PM
As we stroll, slowly but surely, into spooky season, Diablo 4 is beginning a new season of its own. Following on from the Season of the Malignant, the Season of Blood is coming on October 17, bringing with it a veritable banquet of new content and new mechanics for the game. This is the biggest update Diablo 4 has seen yet, and looks set to revitalize the experience for new and returning players alike. What's new in Diablo 4 Season of Blood? Read on to find out. Everything coming to Diablo 4 in Season of Blood Vampiric Powers Image: Blizzard Narratively, Season of Blood introduces a new villain into the world of Diablo 4: the vampire Lord Zir. He leads a huge vampire army, and is making moves to take over Sanctuary. The player character, in the course of events, contracts vampirism themselves, giving them access to one of the Season's major new features: Vampiric Powers. These are new skills the player can find throughout their time with the Season, and slot onto their...
---
Gamer Empire Wednesday, October 4, 2023 1:11 PM
There are a lot of Kinetic weapons in Destiny 2. Knowing which ones are worth your time to get is essential in a looter shooter. Today, we've got a list of the best Kinetic weapons currently available in the Destiny 2 sandbox. Recommended Read: How to Summon Your Vehicle in Destiny 2 The Best Kinetic […]
---
Gamer Empire Wednesday, October 4, 2023 1:02 PM
Destiny 2 has a very large world for you to explore. To see it all in a timely manner, you will need a vehicle. Summoning your vehicle is simple. Today, we will teach you how to do it while giving you tips on the right Sparrows to use! Recommended Read: How to Claim Past Season […]
---
WGB, Home of AWESOME Reviews Wednesday, October 4, 2023 12:03 PM
With absolutely zero fanfare, Rockstar has quietly added a 60fps toggle to their recent Red Dead Redemption re-release on PlayStation 5.
---
Gaming Instincts – Next-Generation of Video Game Journalism Wednesday, October 4, 2023 5:27 PM
---
Gaming Instincts – Next-Generation of Video Game Journalism Wednesday, October 4, 2023 4:49 PM
---
Gaming Instincts – Next-Generation of Video Game Journalism Wednesday, October 4, 2023 4:36 PM
---
Gaming Instincts – Next-Generation of Video Game Journalism Wednesday, October 4, 2023 4:08 PM
---
MonsterVine Wednesday, October 4, 2023 12:00 PM
Mortal Kombat 1 gets so close to being great but ends up falling short due to some regressive decisions in terms of modes and customization. The core gameplay is excellent, but the content around it leaves something to be desired. Mortal Kombat 1 Developer: NetherRealm Studios Price: $70 Platforms: PS5 (reviewed), Xbox Series X/S, Nintendo […]