---
Kotaku Wednesday, July 27, 2022 3:55 PM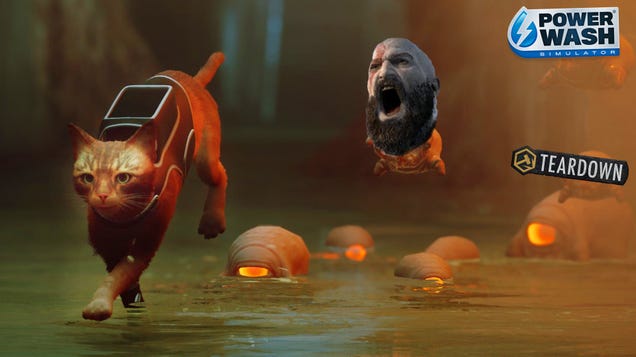 Stray and its little-cat-that-could is winning over literally everyone, even on PC, where it's struggled a bit in the performance category. According to Steam250.com's 2022 rankings, the game's glowing Steam user reviews now place it above the year's previous best-reviewed games, including the critically acclaimed…
---
Kotaku Wednesday, July 27, 2022 3:10 PM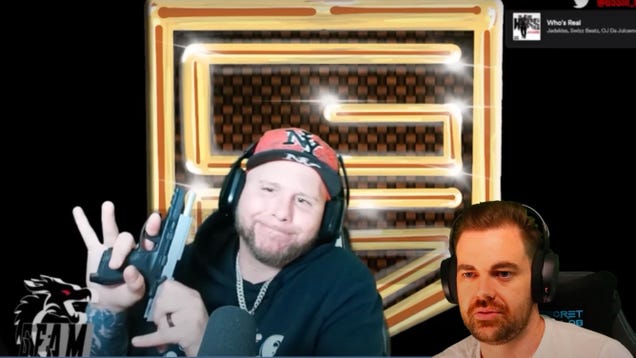 G5_Sin, a Twitch streamer with a smidge over six thousand followers, grimaced and showed his gun to the camera.
---
Kotaku Wednesday, July 27, 2022 2:45 PM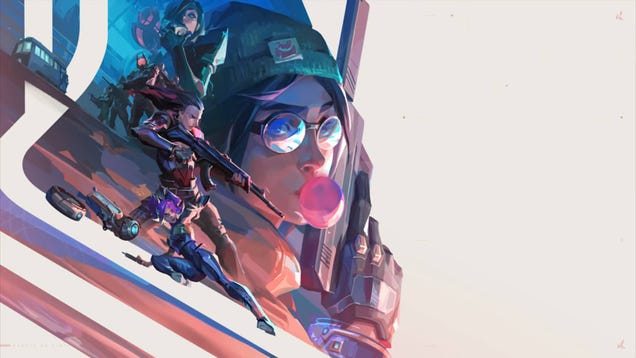 Two days ago, Riot Games suspended two competitive Valorant players after a public disagreement about teabagging. Dawn "Dawn" Park and Vivian "Risorah" Dela Cruz are now banned from official Riot competitions for three months and nine months respectively.
---
Kotaku Wednesday, July 27, 2022 2:35 PM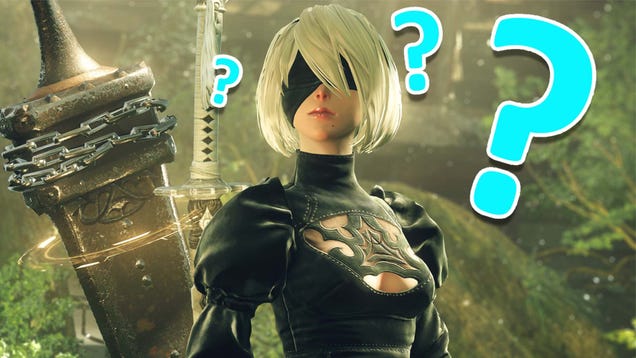 Factions. In-fighting. The whispers of a bounty. For the past few days, the Nier: Automata community has been tearing itself apart over a secret chamber no one knows how to enter, which could be anything from a prank to cut content to a well-executed spot of viral marketing. Only one thing is certain: This entire saga…
---
Kotaku Wednesday, July 27, 2022 2:30 PM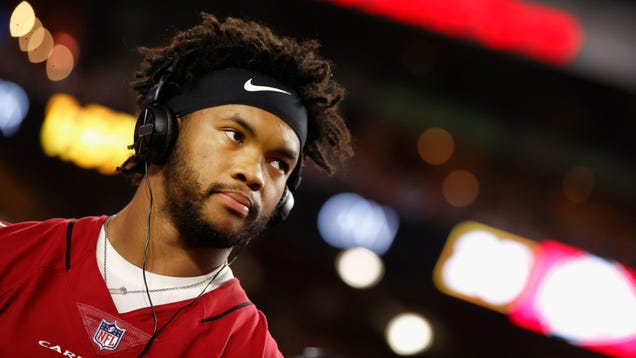 The leaked details of a massive National Football League contract reveal a team worried about its star quarterback playing video games rather than studying. (h/t The Washington Post)
---
Kotaku Wednesday, July 27, 2022 2:00 PM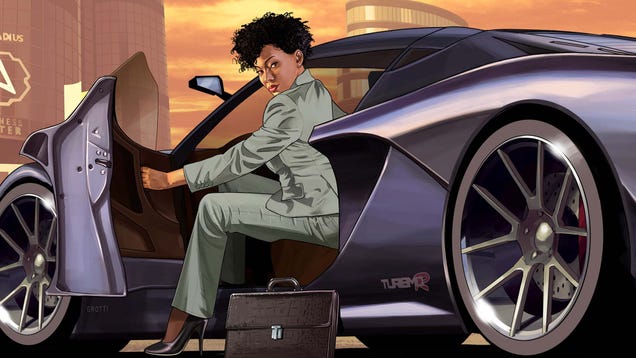 Today, a new report about the next installment in the Grand Theft Auto series claimed that GTA 6 would feature a playable woman. You might assume this is the franchise's first playable female character. However, technically, there have been a few playable women in GTA games before this. The key word in that last…
---
Kotaku Wednesday, July 27, 2022 1:30 PM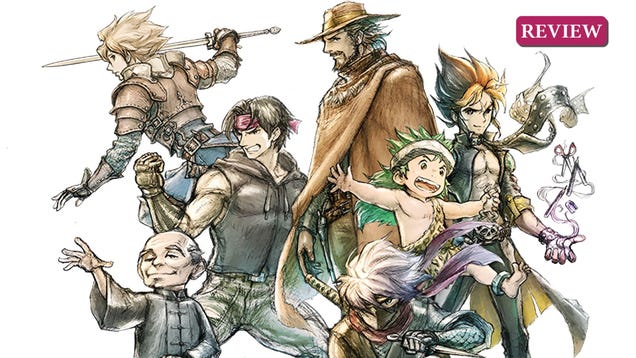 Live A Live is a pixel-art role-playing game that's here for a good time, not a long time, a formula that's sorely needed in today's games space where RPGs often demand dozens if not hundreds of hours to see through to the end.
---
Kotaku Wednesday, July 27, 2022 12:25 PM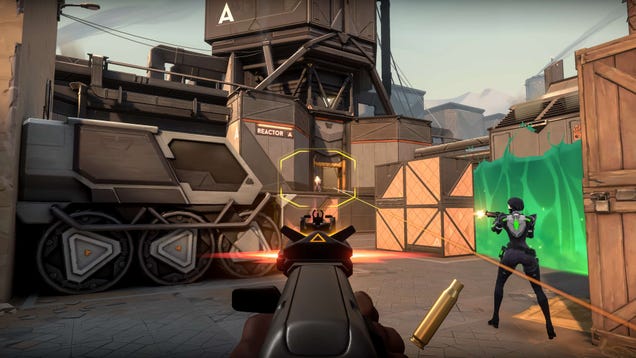 On July 24, the mysterious Twitter account @nicekeybinds posted a comprehensive Google Doc accusing MarsArxa, a member of the all-women Valorant esports team Fallacy, and her boyfriend Nate 'Payen' Lopez of cheating. The incident occurred during a tournament organized by Galorants, a community space for female and…
---
Kotaku Wednesday, July 27, 2022 11:35 AM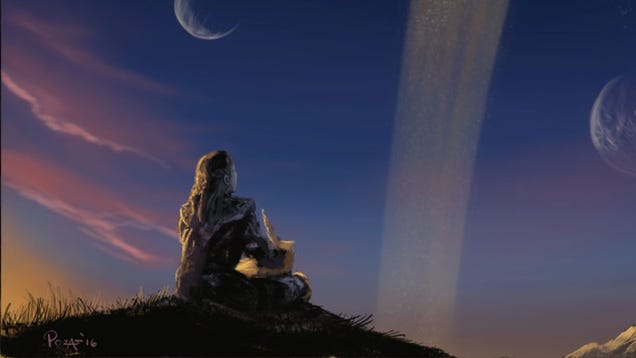 We are in a proper golden age of tabletop roleplaying games. Never have there been so many wonderful titles, accessible in both print and digital, playable in-person, or on-screen with a virtual tabletop or just a Zoom chat. Here are the best TTRPG books from the last year of role playing to consider.

---
Kotaku Wednesday, July 27, 2022 10:24 AM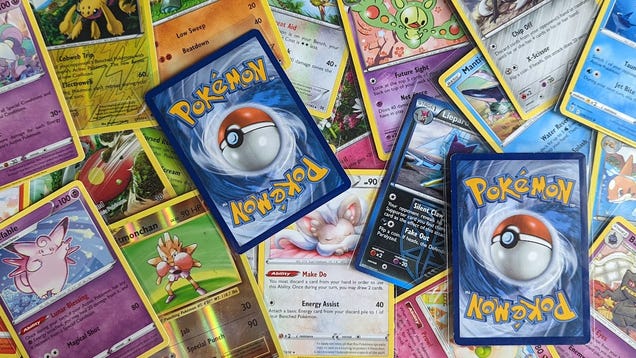 We're an odd species, what with our predilection for scarcity, even if that scarce item is a piece of cardboard with a cartoon drawn on it. So it is that 62-year-old South Carolina resident Christopher Polydorou is alleged to have had his home broken into, and his $500,000 Pokémon card collection stolen.

---
Kotaku Wednesday, July 27, 2022 9:55 AM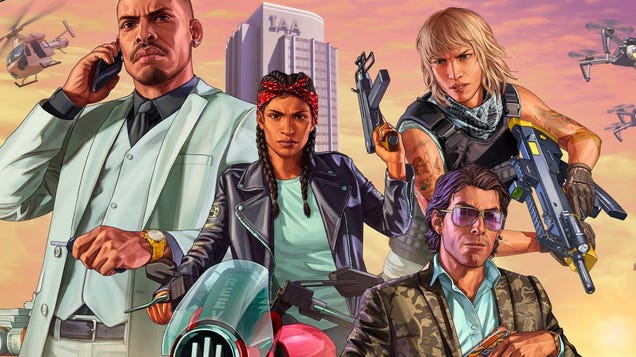 Rockstar's Grand Theft Auto VI is one of the most anticipated games ever. Despite the hype, the studio has been incredibly tight-lipped for almost a decade now. But a new report by Bloomberg offers big new details including that the game will feature the series first-ever playable woman protagonist.

---
Kotaku Wednesday, July 27, 2022 9:15 AM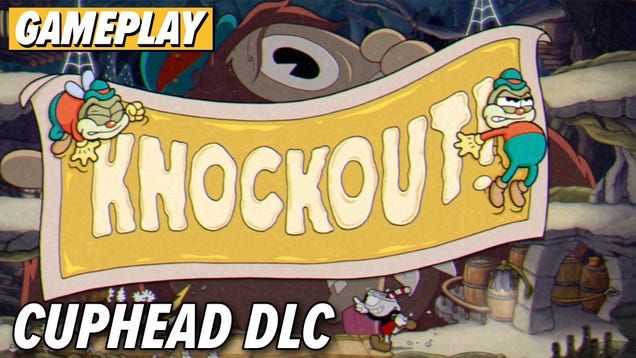 ---
PCGamesN Wednesday, July 27, 2022 3:28 PM
If you want the closest experience to playing the original tabletop version of Warhammer 40K on PC right now, you'd best be playing Warhammer 40,000: Battlesector. It's a turn-based PC strategy game that's comparatively faithful to the hobby shop version, and there's a major Battlesector update out now that adds in our favourite boys in red, the daemons of Khorne. The best part is, it's free.
Best 4X games on PC
,
Best strategy games
,
Best space games on PC
---
PCGamesN Wednesday, July 27, 2022 2:53 PM
Roblox's iconic "oof" sound, which players typically hear when their avatars succumb to misfortune and are set to respawn in-game, will no longer be available on the platform, at least for the foreseeable future. Roblox shared the update via its official Twitter account as part of an overview of its vision for adding sounds to the Avatar Shop.
Best Roblox games
,
Roblox promo codes
,
Roblox music codes
---
PCGamesN Wednesday, July 27, 2022 1:53 PM
Want to know how to unlock the Warzone Vargo-S? This is the latest assault rifle to join the battle royale game in the Season 4 Reloaded update, alongside the T-800 (Arnold Schwarzenegger) and T-1000 (Robert Patrick) Terminator models. The store-exclusive bundles arrive alongside the Titanium Trials, a set of in-game challenges for the FPS game that rewards players with Terminator-themed prizes like the 'Liquid Metal' weapon camo.
We already know that the Warzone Vargo-S loadout excels at medium to long-range engagements, according to the latest Call of Duty blog. It appears the Vargo-S sacrifices firepower for accuracy and fire rate, making this a deadly option when paired alongside the best SMGs in Warzone.
Warzone loadouts
,
Best AR in Warzone
,
The best guns in Warzone
---
PCGamesN Wednesday, July 27, 2022 1:10 PM
If you're a Genshin Impact fan who's been itching for a little more sci-fi in your open-world game, then good news: the Tower of Fantasy release date has been announced, and it's set for August 10. Tower of Fantasy blends the big anime open world of Genshin Impact with a touch of Nier: Automata's post-apocalyptic Earth, and it'll be available on both PC and mobile devices in just a couple short weeks.
---
PCGamesN Wednesday, July 27, 2022 12:58 PM
Persona fans are most eager to see a Persona 3 remake and a Persona 2 remake come to modern platforms including Steam, according to the results of a worldwide consumer survey published by Atlus. The JRPG game series is continuing its move to PC, with Persona 5 Royal coming in October and Persona 3 Portable set to follow, and Persona 4 Golden selling well on Steam.
Now, the 'Atlus survey 2022 special program' stream has reported that series fans are most eager to see remakes of the second and third entries in the series, as reported by Persona Central. A key question among the survey, which was answered by almost 45,000 participants worldwide, asked about whether fans would want to play a "remake of a game with new elements added and improved visuals and controls, etc."
Of the respondents, 78.9% said that they would want to play remakes of both Persona 3 (encompassing Persona 3, P3 FES, and P3 Portable) and Persona 2 (combining P2: Innocent Sin and P2: Eternal Punishment). These are followed by Revelations: Persona (the first in the series), and then by Persona 4, with various Shin Megami Tensei and Devil Summoner titles ranking lower in the list.
---
PCGamesN Wednesday, July 27, 2022 12:57 PM
Fellow Smash Bros-like game Multiversus may have just launched, but the new Brawlhalla update brings one of the biggest gaming franchises to the fighting game. The epic Brawlhalla Assassin's Creed crossover is now live, and two popular assassins are sneaking in.
Brawlhalla patch 6.09 introduces the game's 56th (!) legend, the most popular Assassin's Creed protagonist Ezio Auditore da Firenze of AC2, Brotherhood, and Revelations fame. Ezio wields his Auditore Blade and uses the Apple of Eden to sneaky effect.
Rather more appropriately given the game's story, Eivor from Assassin's Creed Valhalla joins Ezio as an epic crossover character with male or female variants. Unlike Ezio, Eivor is a mirror character of Brawlhalla's Brynn. Both characters will be available when the Assassin's Creed event ends
---
PCGamesN Wednesday, July 27, 2022 12:47 PM
Yoimiya's character banner rerun is right around the corner, so HoYoverse is currently holding a Yoimiya art contest to, presumably, help get the Geshin Impact community extra excited for her re-release. And what better way to get the community interested than to offer both Primogems and actual cash as prizes?
Genshin Impact 2.8 release date
,
Genshin Impact character tier list
,
Genshin Impact leveling guide
---
PCGamesN Wednesday, July 27, 2022 12:42 PM
Dead by Daylight killers can grunt, scream, and breathe easy as a significant change to the survivors that was originally planned to launch this autumn has now been delayed until 2023, as Behaviour looks to make the new mechanics "more polished" before releasing them into its multiplayer horror full time.
Dead by Daylight Killers
,
Best horror games
,
Play Dead by Daylight
---
PCGamesN Wednesday, July 27, 2022 12:30 PM
The next World of Warcraft expansion, WoW Dragonflight, is out in the public eye in alpha form. As Blizzard continues to roll out alpha tests, here are all of the latest developmental patch notes to keep you up to date.
Best MMORPGs on PC
,
The best WoW addons
,
WoW Classic leveling guide
---
PCGamesN Wednesday, July 27, 2022 12:27 PM
Excited to discover who made it onto the FIFA 23 Heroes list? FUT Heroes are a special group of players that left a lasting impression on their league with their extraordinary talents. These players share a number of similarities with FIFA 23 Icons, however, there are plenty of key differences that you need to be aware of before signing your own Hero.
FIFA 23 Heroes tend to feature lower stats compared to Icons, and they don't have the same level of freedom that Icon cards do when it comes to slotting into teams. You need to pair Heroes up with players from their respective league or nation in order to obtain max chemistry, whereas Icons can fit into any team without facing restrictions. Here's a list of confirmed players joining the FIFA 23 Heroes list.
---
PCGamesN Wednesday, July 27, 2022 12:20 PM
Sticks of Corsair Vengeance DDR5 gaming RAM have been on the market for a while now, but they've lacked one feature that a good chunk of gaming PC builders can't seem to get enough of. You guessed it, RGB lighting.
Corsair HS70 headset review
,
Corsair K70 RGB Mk2 review
,
Best gaming keyboard
---
PCGamesN Wednesday, July 27, 2022 12:05 PM
AMD Noise Suppression is now officially a thing, and the company says its RTX Voice competitor will "greater audio clarity during meetings or competitive gameplay." The new AI-powered GPU feature arrives as part of Adrenalin Edition 22.7.1, accompanied by Super Resolution updates and Radeon Boost support for Elden Ring, Resident Evil Village, and Vallorant.
Zen 4 CPUs - everything we know
,
RDNA 3 GPUs - everything we know
,
Best gaming CPU
---
PCGamesN Wednesday, July 27, 2022 11:47 AM
Want to know more about the Genshin Impact Yoimiya banner? Yoimiya is described by Kamisato Ayaka as being Inazuma's best pyro-technician and is the owner of Naganohara Fireworks, the town's local fireworks store. As a Pyro and bow user, Yoimiya boasts some of the best animations in the anime game.
Yoimiya is making her return to Genshin Impact in the 2.8 update on July 13, alongside Kazuha and Klee, the other five-star headliner characters on each of the banners. Heizou, a brand new four-star character, is also coming to the game in the second half of the update.
Genshin Impact 2.8 release date
,
Genshin Impact character tier list
,
Genshin Impact leveling guide
---
PCGamesN Wednesday, July 27, 2022 11:41 AM
Want to know how Multiversus toast works? To promote good cheer in this light-hearted, yet competitive fighting game, Player First Games allows players to commend a teammate or competitor after a match. Toasting someone's performance rewards players with a slight boost to their in-game currency. Think of it as a 'Like' on YouTube videos or other social media posts, as a way of thanking your allies and adversaries for an excellent match. If you ask me, more games need a system like this to promote a positive atmosphere.
Multiverse toast comes at a premium as it requires you to spend in-game coins. You get 25 coins for each toast you receive. In addition, you need to toast other players to unlock three similar achievements, the most time-consuming being giving out 100 toasts to other players.
Multiversus impressions
,
Multiversus tier list
,
The best Multiversus mods
---
PCGamesN Wednesday, July 27, 2022 11:41 AM
Are you looking for a Multiversus tier list? The Warner Bros fighting game is currently in open beta, with many players gaining access to its colourful cast of characters for the first time. Soon, we will know who the most powerful characters are, from DC Superheroes such as Batman and Wonder Woman to Cartoon Network favourites like Finn the Human and Steven Universe. We even have throwback characters from Warner Bros' back catalogue of shows acquired over the years, including Shaggy and Velma from Scooby Doo.
With such an illustrious gathering of fighters, a Multiversus tier list was inevitable. Judging by other competitive multiplayer games, ranking these fighters goes beyond looking at their individual abilities. Multiversus focuses on team-based combat, with each fighter broken down into roles such as Bruiser and Tank. In order to create the definitive Multiversus tier list, we looked at how well each fighter interacts with their partner, in addition to how good they are on their own.
Multiversus impressions
,
Multiversus tier list
,
The best Multiversus mods
---
PCGamesN Wednesday, July 27, 2022 11:41 AM
Want to know about the best Multiversus perks? That question has many different answers, a lot of them depending on which one of the 16 characters you've chosen to main in the Warner Bros-themed fighting game. We recommend checking out our Multiversus tier list if you want an idea of who the best fighters are on the roster.
Unlocking the best Multiversus perks requires you to level up the Mastery of every character to level 13. On top of this, you only get the ability to equip perks your allies have at level six, and the option to 'train' in any Ally perk at level nine. Training means you buy each perk for 150 coins, but if you want to have a strong perk, such as Taz's Tasmanian Trigonometry, available for every character in the game, you need to spend over 2,000 coins. Doing this for all 16 fighters will be tedious, so you should prioritise which perks you want to unlock for your favourite character. Luckily, we're here to help.
Multiversus impressions
,
Multiversus tier list
,
The best Multiversus mods
---
PCGamesN Wednesday, July 27, 2022 11:36 AM
Want to know all about the new Multiversus characters? With a pretty sizeable roster already, the popular fighting game is picking up plenty of steam now that it's in open beta. It also helps that Multiversus is a platform fighter similar to Super Smash Bros, and it's completely free-to-play across PC and consoles.
New Multiversus characters are coming to the game every season, and each of these fighters takes their rightful place somewhere on the Multiversus tier list. It's a tricky balancing job as, eventually, you can train them in as many Multiversus perks as you want, but new fighters can bring wildly different strategies.
Multiversus impressions
,
Multiversus tier list
,
The best Multiversus mods
---
PCGamesN Wednesday, July 27, 2022 11:30 AM
Want to know more about the upcoming Genshin Impact events? A new version of Genshin Impact arrives every six weeks, complete with new characters, quests, and events. It's difficult to keep track of which events are currently running and if there are any new ones coming soon, so here's a schedule for all current and upcoming Genshin Impact events.
There are usually a number of Genshin Impact events running simultaneously, and they aren't just in-game events. When a new Genshin Impact character joins the game, the devs launch a web event at the same time - players learn about the latest characters through an interactive story told through a web browser. The rewards for completing different events range from in-game items like primogems and mora, to real life prizes like mouse mats and plushies.
Just like the Genshin Impact banners, most events are only available for a limited time, so it's worth participating as soon as you can. New events are usually added to Genshin Impact after an update, but it's worth keeping an eye out on this page as the devs do like to surprise the community.
Genshin Impact 2.8 release date
,
Genshin Impact character tier list
,
Genshin Impact leveling guide
---
PCGamesN Wednesday, July 27, 2022 10:56 AM
The Terraria 1.4.4 update is truly a Labor of Love, it seems - equipment loadouts, another much-requested feature, are confirmed for the next major Terraria patch. The option to quickly change out your gear loadout on the fly is one that Terraria players have been asking about for a long time, and the next update to the crafting game will finally give them that option.
Terraria programmer and lead developer Yorai 'Yoraiz0r' Omer shared the feature in a post on Twitter. Yorai says that the new gear loadouts allow for "more fishing and fighting, less inventory management!" In addition, players will be able to allocate distinct vanity options to each loadout, so you can match your fashion to the various activities you're intending to undertake in.
Crucially, this includes your accessory slots as well as your armour pieces. This makes it very viable to set up the exact trinkets and gear you need to optimise for whatever you happen to be doing. For example, you can now kit out one loadout with your fishing line, angler earring, and tackle box to maximise your fish catching potential, while another loadout might feature the paint sprayer, extendo-grip, cement mixer, and brick layer to help with construction.
Terraria Journey's End release date
,
Best games like Minecraft
,
Best survival games
---
PCGamesN Wednesday, July 27, 2022 10:47 AM
At the moment, Harry Potter fans still have no exact idea about the Hogwarts Legacy release date other than a vague 'holiday 2022,' which suggests around December time. Now, a book on Amazon may have just confirmed exactly that - and a specific launch date, too.
We've known about the tie-in book The Art and Making of Hogwarts Legacy for a while now, which will likely launch alongside the game - and when it initially popped up it was targeting a September release. This was knocked back to a placeholder date, but this has recently been updated on Amazon UK (thanks Reddit) to the very specific December 6, 2022. It seems likely that this is the final date, now.
Now, there is no indication for sure that this is also the Hogwarts Legacy game release date, but it has to be the same day or shortly after - it is a tie-in book, after all. However, Warner Bros Games also has a similar book for its other game Gotham Knights, and that releases on the same day - October 25.
Hogwarts Legacy release date
,
Upcoming PC Games
,
Best PC RPGs
---
PCGamesN Wednesday, July 27, 2022 10:44 AM
The Nvidia GeForce RTX 4000 release date is supposedly drawing near, and the Lovelace GPU rumour mill has gone into overdrive. Now, murmurs are emerging that team green's upcoming best graphics cards are apparently headed to China very soon.
RTX 4000 - everything we know
,
GeForce Now RTX 3080 review
,
Best graphics card
---
PCGamesN Wednesday, July 27, 2022 10:32 AM
Want to know how much you've spent in League of Legends? League of Legends is a free game, but if you ask any avid fan of the MOBA game if that is the case, you'll no doubt receive a wry laugh in response. The 160-strong champion pool is diverse and wonderful; each character can be purchased with currency earned while playing. The premium cosmetics, however, are bought with real-world money.
These cosmetics - skins, mainly - can be purchased directly using something called RP, purchasable in bulk using your hard-earned cash. These skins change the base look of the character you're playing, with premium cosmetics adding completely new effects, voice lines, and animations. There's also a battle pass that can be bought using RP, this rewards you the more you play, so may seem like the most efficient way to spend your money. This guide will give you the information needed to find out exactly how much you've spent in League of Legends.
Best LoL Champions
,
League of Legends patch 12.12 notes
,
LoL tier list
---
PCGamesN Wednesday, July 27, 2022 10:29 AM
The latest series of cosmetics to be added to League of Legends' ever expanding virtual wardrobe are the Monster Tamer skins for Lulu, Kog'Maw, and Veigar. However, fans were hoping for the Janna and Ezreal versions of the skins instead - as Riot previously suggested.
Best LoL Champions
,
League of Legends patch 12.12 notes
,
LoL tier list
---
PCGamesN Wednesday, July 27, 2022 9:35 AM
Given that it's a big superhero game out in just a few months, this Halloween in fact, it's surprising how little we know about the Gotham Knights villains - especially with all of Batman's rogues' gallery to play with. However, a "big villain reveal" is apparently coming soon - might it be the teased Harley Quinn or Ra's Al Ghul?
While the trailers for Gotham Knights continue to roll out in advance of its October release, the only Batman villains revealed as featuring are the Penguin, Mr. Freeze, and the Court of Owls. There have been teases of Harley Quinn, Two-Face, and Ra's Al Ghul, but nothing for certain - other than confirmation that the Joker isn't in it.
In a new interview between creative director Patrick Redding and Temple of Geek at SDCC - which isn't on YouTube yet but the relevant part was grabbed by @STension19 on Twitter - Redding says that he is "especially proud" of all the villains in the game. He couldn't talk about them in the interview, but says he will talk more about the Gotham Knights villains "in a few weeks when we've had our big villain reveal."
The best superhero games on PC
,
The best RPGs on PC
,
What if Batman: Arkham Knight 2 had happened?
---
PCGamesN Wednesday, July 27, 2022 9:51 AM
The GTA 6 release date is "at least two years away" say Rockstar insiders, who have also described that the upcoming sandbox crime sim will be set in a Vice City-style Miami and feature a Latina, female protagonist.
People reportedly "close to" the development of GTA 6 have claimed that the game will feature a "playable female protagonist for the first time", who will form half of "a pair of leading characters in a story influenced by the bank robbers Bonnie and Clyde". The game was originally codenamed Project Americas, with Rockstar planning to create an enormous, changing map that encompassed parts of both North and South America. However, that idea was later "reeled in", with the developer deciding instead to focus on a fictionalised version of Miami and its "surrounding areas" – a location that was last seen in Grand Theft Auto: Vice City.
GTA 6 release date rumours
,
Best open world games
,
GTA 5 car cheats
---
Rock Paper Shotgun Latest Articles Feed Wednesday, July 27, 2022 3:07 PM
TeamGroup's excellent T-Force Delta RGB RAM has been heavily discounted on Amazon in the US, with a dual-channel 32GB kit dropping from $260 to $209 after a double discount. The RAM is currently being sold for $234 after a 10% reduction to its list price, but you can also apply a further 10% reduction at the checkout to bring the RAM down to the lowest price we've ever seen for this spec.
Note that to get this price, you need to tick the "10% coupon" checkbox on the product page. You'll see the reduced price at the final stage of the checkout!
---
Rock Paper Shotgun Latest Articles Feed Wednesday, July 27, 2022 2:52 PM
Today we have a special edition of 'Will writes up a deals post for RPS', as three of my favourite 1TB NVMe SSDs (yes, I'm this nerdy) are on sale here in the UK.
We've got two Samsung drives here, the PCIe 3.0 Samsung 980 and the PCIe 4.0 Samsung 980 Pro, as well as another strong PCIe 4.0 option, the Crucial P5 Plus. All three offer great value for money at their reduced price point, so let's cover each in turn!
---
Rock Paper Shotgun Latest Articles Feed Wednesday, July 27, 2022 1:31 PM
Think FromSoftware and your mind instantly flits to a skeleton doing a forward roll doesn't it? Or an electrified goat that rolls. Or a bald man cackling as he kicks you down a hole. And, of course, the tricky boss fights with deformed dragons and Fell Omens from the West Country.
Since I've been playing Monster Hunter Rise, which is largely a succession of ever escalating boss fights with big lizards, I've begun comparing these scuffles with Elden Ring's boss battles. And I reckon much of their differences come down to the simple health bar, or lack of it.
---
Rock Paper Shotgun Latest Articles Feed Wednesday, July 27, 2022 12:30 PM
Strategy games are the go-to option when you're looking for something to really get your brain working. But they can seem unreachable when your synapses are being melted from without rather than through overuse. Happily, we found an excellent solution last summer, and being a wily fox, I had a plan ready for this year. 2022's now-traditional Low-Intensity Strategy Game For When Burny Light Make Think Hard is, of course, The Battle For Polytopia.
---
Rock Paper Shotgun Latest Articles Feed Wednesday, July 27, 2022 12:00 PM
When I sat down to talk to Wadjet Eye founder Dave Gilbert last week, he was in the middle of trying to sum up The Excavation Of Hob's Barrow, a new point and click adventure from Cloak And Dagger Games that his studio will be publishing later this year. "Usually, by the time a game comes out, I've compressed it to one sexy sound bite. I haven't done that with Hob's Barrow yet," he says. "Basically, Victorian gothic horror story. That's the best way to describe it."
Originally announced as Incantamentum (Gilbert jokes that one of the reasons behind the name change is because he could never pronounce "Incantamentum" correctly), Wadjet Eye got involved after Gilbert played the Steam demo last year and emailed the developer. "I said, 'Hey, I played the demo. I really liked it. Please tell me you're going to be adding voice acting to this because it's screaming for it'," Gilbert tells me. "And he said, 'Well, we will if we can find a publisher who'll do it for us.'" So now Wadjet Eye are publishing, and Gilbert is overseeing the voice recording.
---
Rock Paper Shotgun Latest Articles Feed Wednesday, July 27, 2022 11:59 AM
There are some things in this world that just take you completely by surprise. Drop bears, for example. It was a total shock, though, when co-father of the OG Xbox Seamus Blackley revealed earlier this week that the Jurassic World series originally started life as a sequel to 1998's terribly received PC-exclusive Jurassic Park: Trespasser. You can watch the original pitch trailer for Jurassic World that Blackley created below.
---
Rock Paper Shotgun Latest Articles Feed Wednesday, July 27, 2022 11:04 AM
More information about Rockstar's next Grand Theft Auto game has slipped out of a new report from Bloomberg. Staff at the company spoke about how the cultural changes that have been taking place since former head Dan Houser's infamous 100-hour working week comments in 2018 have affected the game's development, with sources saying GTA 6 will apparently have a playable female protagonist for the first time in the series' history. It sounds like we might have quite some time to wait to play it though, so watch the trailer for GTA Online's new Criminal Enterprises update below to sate your appetite for misdemeanours.
---
Rock Paper Shotgun Latest Articles Feed Wednesday, July 27, 2022 9:28 AM
When licensed life sim Disney Dreamlight Valley was revealed in June, I cringed while simultaneously letting out a little "ooh" of excitement. See, Animal Crossing and animated Disney movies have both long been big deals in the Wheeler household, and the new game seemed to be riffing heavily on the former. A fresh gameplay trailer, watchable below, only cements that further.
---
Twinfinite Wednesday, July 27, 2022 3:48 PM
Is Tower of Fantasy free to play?
---
Twinfinite Wednesday, July 27, 2022 3:26 PM
The ten best cats that appear in video games.
---
Twinfinite Wednesday, July 27, 2022 3:17 PM
Want to know more about the kitchen lingo in The Bear? Here's our expanation and breakdown of what BOH means.
---
Twinfinite Wednesday, July 27, 2022 12:59 PM
This is a very adorable anime.
---
Twinfinite Wednesday, July 27, 2022 12:45 PM
Use our handy list so you don't get scammed!
---
Twinfinite Wednesday, July 27, 2022 12:33 PM
Polyphony Digital and Sony Interactive Entertainment revealed the latest free update (numbered 1.19) for their racing game Gran Turismo 7.
---
Twinfinite Wednesday, July 27, 2022 12:01 PM
This is pretty cool, maybe it will lead to more Life is Strange books.
---
Twinfinite Wednesday, July 27, 2022 12:00 PM
The next big gacha hit arrives in August.
---
Twinfinite Wednesday, July 27, 2022 11:56 AM
Sony announced the monthly games that will be granted to PlayStation Plus subscribers in August 2022 at no additional cost.
---
Twinfinite Wednesday, July 27, 2022 11:18 AM
Hypermotion2 is changing the game in FIFA 23.
---
Twinfinite Wednesday, July 27, 2022 11:03 AM
10 Characters We Want on the Thunderbolts Team
---
Twinfinite Wednesday, July 27, 2022 10:58 AM
Will we get another season?
---
Twinfinite Wednesday, July 27, 2022 10:09 AM
The Bear has been a massive success for FX/Hulu and fans can't get enough of the dark comedy. Here's everything we know about The Bear season two.
---
Twinfinite Wednesday, July 27, 2022 9:05 AM
Let's get tropey.
---
Siliconera Wednesday, July 27, 2022 3:00 PM
Sony's ready to show interested fans what it's like to use a PSVR 2. A special post on the PlayStation Blog detailed more about the PSVR 2 User Experience. Written by Senior Staff Product Manager Yasuo Takahashi, the post detailed some of the new features of the headset and controllers. These features bring the PSVR 2's capabilities more in line with contemporary high-end VR setups.
For starters, the PSVR 2 user experience now allows for viewing one's surroundings without removing the headset. This "See-Through View" mode is enabled by external cameras mounted on the headset itself. Thus, players can check for their controllers or see if there are obstacles in their way without removing the hardware. Gameplay recording also does not function when using see-through view. This adds an unlisted benefit: You won't accidentally show audiences the inside of your house if you record a gameplay clip and use the mode to check something.
PSVR 2 users can also record an external view of themselves for broadcast if they have a PS5 HD Camera handy. This allows stream audiences to see you wearing the hardware while still seeing through your viewpoint as you broadcast.
Sony's blog also confirmed that the PSVR 2 user experience includes "room-scale" VR. Popularized by Valve's HTC Vive VR hardware, room-scale is a way for players to define an area for use in VR programs. This allows for VR experiences that position a player accurately in a physical space, letting them move as they would normally. It also helps with safety by defining boundaries so players don't accidentally collide with real-life furniture. Sony calls its implementation the "play area". Users can define their PSVR 2 play area using the Sense controllers and headset cameras.
Finally, the PS VR 2 user experience blog detailed the system's "VR mode" and "Cinematic Mode". VR mode is the "true" virtual reality that takes place in a 360-degree virtual environment. Cinematic Mode displays the PS5 system UI and any non-VR content on a virtual cinema screen. These modes exist on the original PSVR hardware, though at much lower resolution.
PSVR 2 and its user experience are in development, with no specified launch date. In June 2022, Sony detailed more PSVR 2 content, including Horizon: Call of the Wild, and compatibility with Resident Evil: Village.
The post PSVR 2 User Experience Showcased by Sony appeared first on Siliconera.
---
Siliconera Wednesday, July 27, 2022 1:00 PM
The Pokemon Company revealed a new cooperation with China Airlines to launch a new plane with Pokemon-themed livery. The Taiwanese airliner will fly the "Pikachu Jet CI" on several flights in the Asian region.
Even though the new flight will have the name Pikachu Jet CI, the plane's livery will feature more Pokemon other than the series' representative mascot. Jigglypuff, Snorlax, and Slowpoke will accompany Pikachu. The Hoenn Pokemon Swablu and the Unova native Munna will also make an appearance. Despite not appearing on the left side, the press release also mentioned Sinnoh's mythical Pokemon Shaymin.
China Airlines will be the first airline outside Japan to fly a plane with an official Pokemon design. The Pokemon Company had previously worked with Japanese airliners like All Nippon Airways. It also provided Pokemon designs for Air Do's flights in the northernmost Hokkaido prefecture and Skymark's flights to Okinawa and Fukuoka in southern Japan. On the Flying Pikachu website, the company also teased plans to bring Pokemon jets to more countries and regions around the world.
The Pikachu Jet CI will fly between several locations in Asia, including Taipei and Tokyo. Neither The Pokemon Company nor China Airlines have announced the flight's full schedule.
The post China Airlines Will Have Its Own Pokemon-Themed Jet appeared first on Siliconera.
---
Siliconera Wednesday, July 27, 2022 11:00 AM
New Nendoroid figures modeled after Mama and the Girl of Light from NieR: Reincarnation will appear in Japan. Square Enix has opened pre-orders for the new figure set containing both characters on its Japanese e-Store. The company will officially release the product on January 28, 2023.
The Girl of Light is the protagonist of NieR: Re[in]carnation, and Mama is the ghost-like character who acts as a guide in the mobile game. The Nendoroid figure will depict both characters in cute chibi proportions. The Girl's figure will have an approximate height of 10 cm (~3.9 inches).
The package will come with three facial expression parts for the Girl, showing her happy and sad faces. The set will also include a small ladle and frying pan that Mama can hold.
[gallery ids="932783,932784,932785" link="file"]
At the same time, Square Enix also opened a new pre-order batch for NieR: Automata Nendoroids of 2B and 9S in Japan. The chibi figures of the Automata protagonists originally appeared in 2020 and 2021, respectively. Both Nendoroids also appear on the North American Square Enix Store, but they still have waiting lists as of this writing.
NieR: Re[in]carnation is available worldwide on iOS and Android mobile devices. The NieR Reincarnation Nendoroid set containing Mama and the Girl of Light will appear in Japan on January 28, 2023.
The post NieR Reincarnation Nendoroid Will Feature Mama and Girl of Light appeared first on Siliconera.
---
Siliconera Wednesday, July 27, 2022 9:00 AM
Prime 1 Studio will release figures of the Nakano sisters from The Quintessential Quintuplets. They all look like they are sitting on a blue sectional armchair-like seats. You will have to pay 158,950 JPY for the entire set, which is approximately $1163.20 USD. For those who only want a particular girl, each individual figure costs 31,790 JPY, which is around $232.65 USD.
The figures are currently open for pre-order, and they will ship out in August 2023. Depending on the development process, there may be a delay in the release window. Each figure is a 1/7 scale figure, at 18 x 18 x 18 centimeters. The girls are all wearing very light clothing, as if they were in the middle of lounging about.
Here are some more pictures of the The Quintessential Quintuplets figures from Prime 1 Studio:
[gallery columns="5" ids="932776,932775,932774,932773,932772" link="file"]
Though these The Quintessential Quintuplets figures focus on the girls as they appear in the show, there are also figures of them as they appear in the film. The movie debuted in Japan on May 20, 2022, and it has grossed $15.3 million in Japan. A second game adaptation of The Quintessential Quintuplets also came out on the PlayStation 4 and Nintendo Switch in June 2022 in Japan.
The Prime 1 Studio figures of the The Quintessential Quintuplets girls will come out in August 2023.
The post The Quintessential Quintuplets Figures Set Costs Over $1000 appeared first on Siliconera.
---
PC Invasion - FeedDDD Wednesday, July 27, 2022 3:30 PM
Two Elder Scrolls games are now playable with the Xbox Insider program, although the two games included probably aren't what you expect. Most people are familiar with Skyrim, and Elder Scrolls fans should know Oblivion, Morrowind, Daggerfall, and Arena. But only the most dedicated fans will be familiar with the two games on offer here. The first game is Elder Scrolls Legend: Battlespire. It is an action RPG that was released in 1997 on MS-DOS. In many ways, it plays a lot like Elder Scrolls games of the time, but there are a few key differences. Unlike Arena and Daggerfall, enemies never reset and they aren't randomized. Also, there is no rest mechanic, merchants to buy items from, or even gold. It began life as an expansion for Daggerfall but later on became its own thing. Despite being similar to the mainline games at the time, Battlespire is still considered a spin-off. The other game on offer on the Xbox Insider program is also an Elder Scrolls spin-off. The Elde...
---
PC Invasion - FeedDDD Wednesday, July 27, 2022 3:00 PM
"First-person Metroidvania" is all I need to see to be fully on board with a game. Voltage High Society promises just that. Wrapped in a lo-fi package, it tasks you with braving the unknown and contending with various threats. The game enters Early Access today with plans to stay there for 10-14 months. The game only has its first map sector and a few enemy types, so there's not a large amount of content at the moment. But the question stands: is Voltage High Society worth it in Early Access, or should you stay away until some kinks are worked out? Voltage High Society is the sort of game that doesn't really care if you're enjoying yourself. You start out in some sort of ship. Your goal is… something. I couldn't see a map or anything indicating what I was supposed to do. The game's visuals are meant to evoke something akin to a PlayStation 1 aesthetic but with no visual appeal whatsoever. The game is mostly monochrome, save for variou...
---
PC Invasion - FeedDDD Wednesday, July 27, 2022 2:30 PM
Next month will see the Steam Survival Fest sale go live, but it's what follows in September that has people talking. The Steam Bash Bash sale begins on September 19 and ends a week later on September 26. It is themed around action games like brawlers, which will go on sale at a discounted price. Valve states that the criteria for a game to qualify for Steam Bash Bash is that it must "emphasize combat with melee weapons as the primary game mechanic." The registration criteria lists hack-and-slash, musou, spectacle fighters, and character action games as genres that fit the criteria. Although Valve does acknowledge that games outside of those genres can still be eligible. They just need to include certain mechanics like RPG elements, fast-paced combat, and swordplay or shooting. Realistically, none of that criteria really matters because Valve will want to put as many games as possible in the Steam Bash Bash sale. If a game has any kind of weapon-based combat, i...
---
PC Invasion - FeedDDD Wednesday, July 27, 2022 2:00 PM
It's been a while since we've heard anything concrete about Grand Theft Auto 6. But thanks to word from Rockstar Games insiders, we may finally have some solid information. According to a report from Bloomberg, Grand Theft Auto 6's release date is "two years away," and it will feature a change in "creative direction" following changes at the studio. The behind-the-scenes changes at Rockstar Games seem to have affected the studio's approach to the next installment of the Grand Theft Auto series. The series is known for its satirical approach to real-world issues, and the heavy-handed way it's approached these aspects in the past may not fly for Grand Theft Auto 6. Dan Houser's departure in 2019 may have also led to many internal creative shifts at the company. One of these creative changes has led to Grand Theft Auto 6 reportedly containing a female protagonist. This would be a first for a series where male characters ha...
---
PC Invasion - FeedDDD Wednesday, July 27, 2022 1:30 PM
AMD may unveil its Ryzen 7000 Series lineup on or before August 4. This report comes via Tech Power Up, which spotted something pointing to an imminent launch. It looks like AMD, along with a few partners, plans to showcase the new AM5 X670E motherboards on August 5. This showcase is a part of AMD's "Meet the Experts" event, which is aimed at the company's business partners. There'll likely be plenty of information for consumers as well. The registration page provides more information about the upcoming event. It covers who will be in attendance, the topics in discussion, and a summary of what to expect. Speakers from ASRock, MSI, Biostar, Asus, and Gigabyte will each make an appearance. And there's something more specific that points to the launch of AMD's Ryzen 7000 Series in August. The summary for the event reads "Supporting the recent launch of AMD Ryzen 7000 Series processors", which definitely sounds a bit suspicious. ...
---
Tabletop Gaming News Wednesday, July 27, 2022 3:00 PM
---
Tabletop Gaming News Wednesday, July 27, 2022 2:00 PM
---
Tabletop Gaming News Wednesday, July 27, 2022 1:00 PM
---
Tabletop Gaming News Wednesday, July 27, 2022 12:00 PM
---
Tabletop Gaming News Wednesday, July 27, 2022 11:00 AM
---
Tabletop Gaming News Wednesday, July 27, 2022 10:00 AM
---
Tabletop Gaming News Wednesday, July 27, 2022 9:00 AM
---
Player Assist | Game Guides & Walkthroughs Wednesday, July 27, 2022 11:00 AM
Fiber is a material used to craft plenty of items in Stardew Valley. It can be obtained by cutting Weed Plants that naturally spawn on your farm or in the wilds. More often than not, you may find yourself running out of fiber and scouring for weed plants. Here is a guide to help you […]
---
Level Up Wednesday, July 27, 2022 1:15 PM
<em><a href="https://www.bloomberg.com/news/articles/2022-07-27/gta-6-release-date-rockstar-cleans-up-image-after-employee-backlash" target="_blank" rel="noopener">Bloomberg</a> </em>posted a new report about Grand Theft Auto 6's development, based on…
---
Level Up Wednesday, July 27, 2022 1:00 PM
This month's catalog for PlayStation Plus was announced today on the <a href="https://blog.playstation.com/2022/07/27/playstation-plus-monthly-games-for-august-yakuza-like-a-dragon-tony-hawks-pro-skater-12-little-nightmares/" target="_blank" rel="noopener">official…