---
Kotaku Monday, May 22, 2023 6:55 PM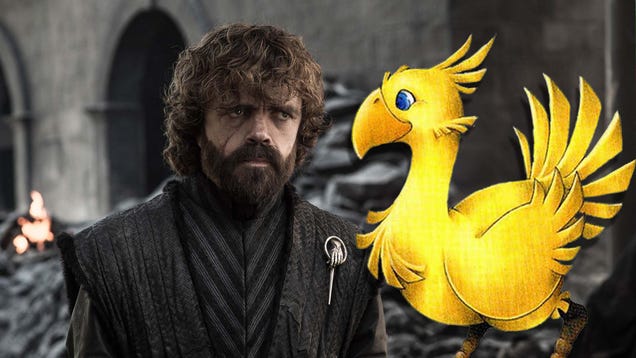 Final Fantasy XVI is the next mainline entry in the long-running RPG series and it seems to be going for a radically different tone compared to past entries. We definitely got some Game of Thrones vibes from past trailers. And in retrospect, that's not surprising, as the developers working on the game were "required"…
---
Kotaku Monday, May 22, 2023 5:50 PM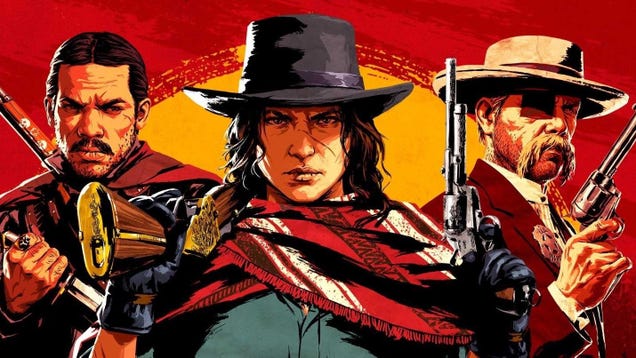 The Epic Games Store Mega Sale is currently going on, offering major deals on a ton of big PC games. Plus some free ones. And an endless supply of 25 percent off coupons on top of existing sales for Cyberpunk 2077, Returnal, and Far Cry 6.

---
Kotaku Monday, May 22, 2023 5:15 PM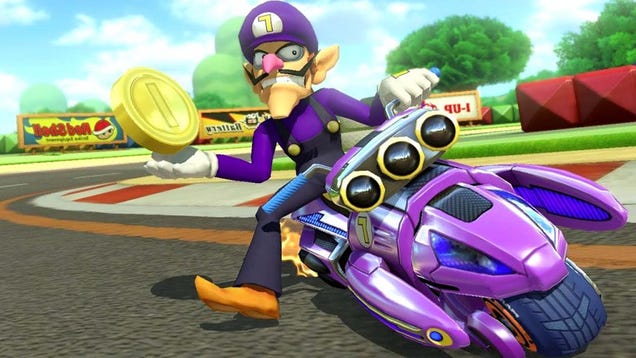 Nintendo isn't immune from the backlash against loot boxes, and now a recently filed lawsuit claims the video game company used "dark patterns" to trick younger players into spending money on Mario Kart Tour's "immoral" microtransactions.
---
Kotaku Monday, May 22, 2023 4:50 PM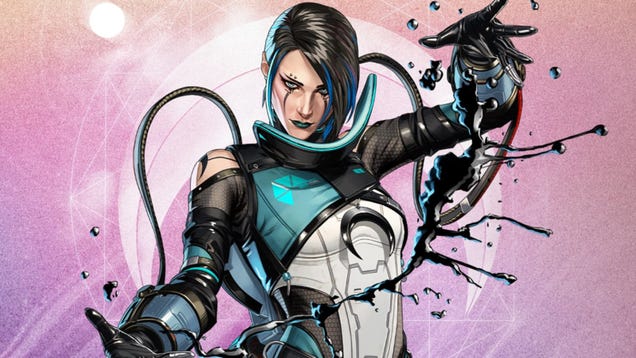 An all-women Apex Legends tournament with a $100,000 cash prize was steeped in controversy last week when it disqualified a team with a transgender player after previously confirming they could participate in the competition.

---
Kotaku Monday, May 22, 2023 4:20 PM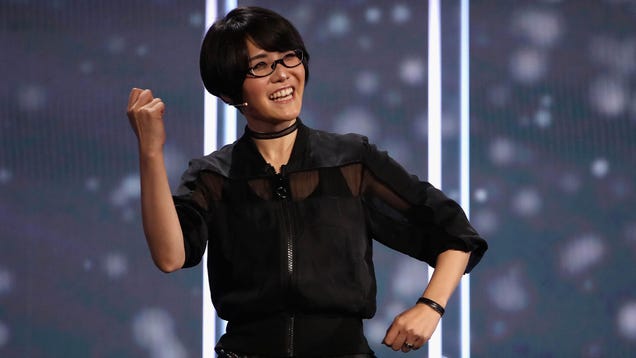 Ikumi Nakamura, founder of game development studio Unseen and E3 conference fan-favorite, has designed three new skins for the popular asymmetrical survival horror game Dead by Daylight. The collaboration is part of a series of announcements developers made during the game's Year 7 Anniversary Broadcast last week,…
---
Kotaku Monday, May 22, 2023 4:05 PM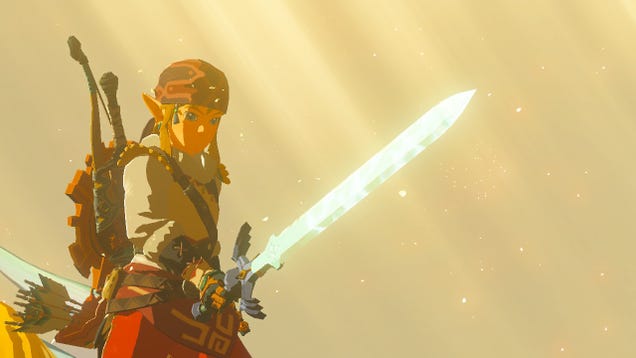 Much like The Legend of Zelda: Breath of the Wild before it, Tears of the Kingdom lets you wield Link's iconic Master Sword. It's not necessarily the most powerful thing you can swing at an enemy, but it does repair itself rather than breaking like most weapons in the game. While it's a good tool to have and you won't…
---
Kotaku Monday, May 22, 2023 3:40 PM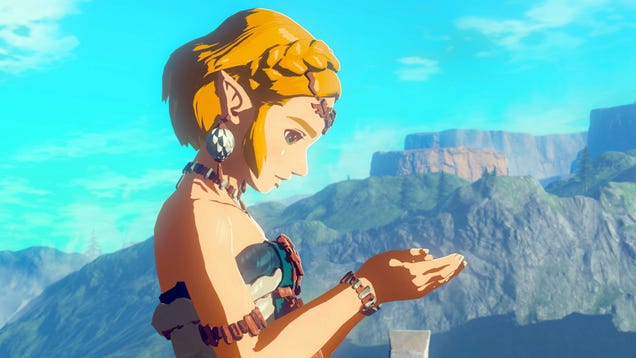 Since The Legend of Zelda's inception, Link and the Hylian princess have long been by each other's side. That relationship has been considered platonic, with Link serving as Zelda's knight in a green tunic. Tears of the Kingdom appears to change their relationship status by having Zelda move her stuff into Link's…
---
Kotaku Monday, May 22, 2023 3:20 PM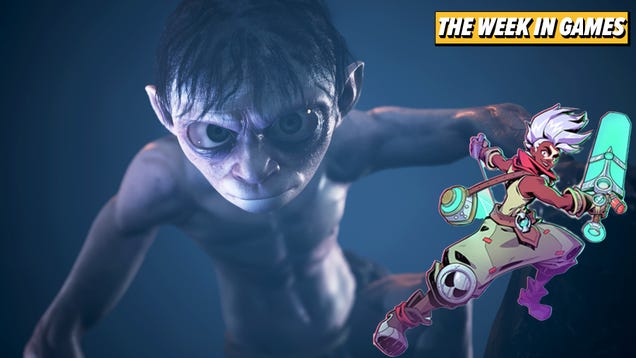 ---
Kotaku Monday, May 22, 2023 3:15 PM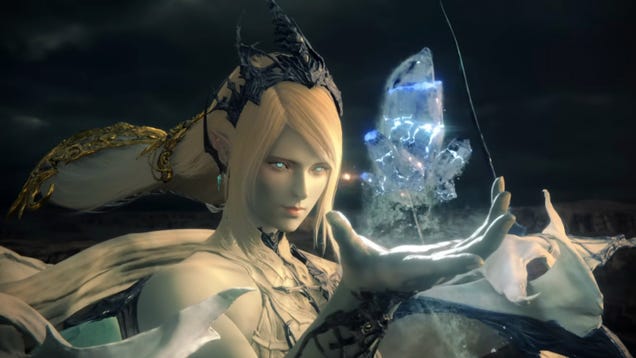 Final Fantasy XVI is due out on June 22, 2023 on PlayStation 5, following what could perhaps be best described as an identity crisis for the long-running RPG series. Promising a radically different tone for both storytelling and combat, FFXVI is ready to shake things up and, potentially, make a name for itself as a…
---
Kotaku Monday, May 22, 2023 1:15 PM
The unending war between Pac-Man and ghosts continues, but this time in the form of a massive Lego set recreating a Pac-Man arcade cabinet, complete with moving parts, a light-up coin slot, buttons, and more.
---
Kotaku Monday, May 22, 2023 1:05 PM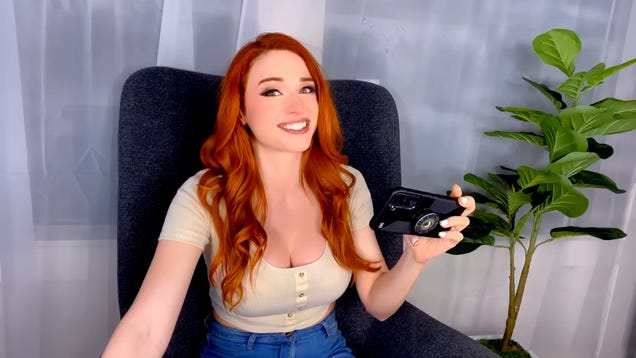 Kaitlyn "Amouranth" Siragusa is many things: a mega-popular Twitch streamer, a successful businesswoman, an OnlyFans creator, and now, an AI chatbot you can engage with through a two-way audio application when she's not online.
---
Kotaku Monday, May 22, 2023 12:35 PM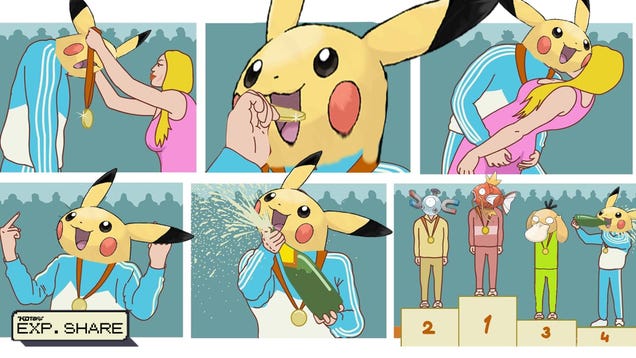 One of the first questions a Pokémon fan asks when a new pair of games is announced is "Are my favorite 'mons going to make the cut this time?" While most of the mainline RPGs have allowed players to trade their friends from one game to another, that's become a much more contentious thing since Game Freak did away…
---
Kotaku Monday, May 22, 2023 12:25 PM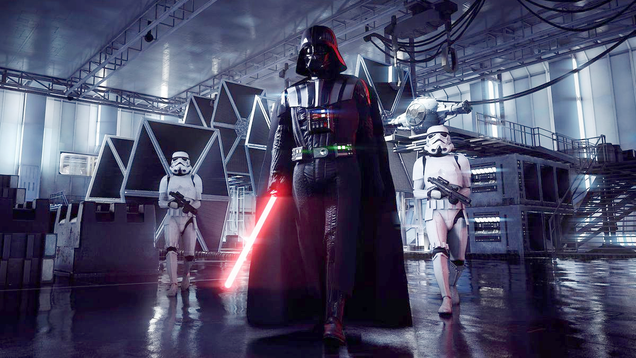 Star Wars takes place in a galaxy far, far away. But Ubisoft's first video game adaptation of the beloved sci-fi franchise could be just around the corner. Kotaku has learned the French publisher's open-world game is currently targeting a projected release date in early 2024 as the company scrambles for a major win…
---
PCGamesN Monday, May 22, 2023 6:58 PM
Want to know what the best Diablo 4 Druid build is? If you decide to get your grubby little paws dirty with the Druid class, you should know that this bestial class has dominion over the elements and spirit animals that join their cause. However, their main method of attack is to indulge their savage side and shift into a Werebeast to tear their demonic foes to shreds. Of all the classes in the series, they're perhaps the most underused, but Diablo 4 makes an effort to make them appealing.
To stand a chance against the forces of evil, you'll need to make the best Diablo 4 Druid build. We now have a good idea of the many options for weapons, armor, and skills that will be available in the full game. Class skills can lead you in several directions, with wolves, ravens, and even plant monsters among the companions on offer. Nature also governs the Druid's magic skills, with the best of them having domain over earth, wind, and lightning elements. Here are some pointers to send you in the right direction.
MORE FROM PCGAMESN:
Diablo 4 release date
,
Diablo 4 system requirements
,
Diablo 4 classes
---
PCGamesN Monday, May 22, 2023 2:00 PM
Destiny 2 engrams from vendors will not roll over into Destiny 2 Season of the Deep in alignment with Bungie's recently-revamped seasonal vendor system overhaul, so players who want to reap the benefits of better weapon rolls from rank rewards or dismantle engram loot into Legendary Shards should do so before the new Destiny 2 season launches tomorrow. The season rollout will occur with tomorrow's Destiny 2 weekly reset in Bungie's popular FPS game, leaving players one day to claim their engrams.
MORE FROM PCGAMESN:
Destiny 2 classes
,
Destiny 2 Lightfall review
,
Destiny 2 builds
---
PCGamesN Monday, May 22, 2023 1:01 PM
It is not often that we see a good discount on EA games, especially not on their hit simulation game title The Sims 4 or any of its extensive expansion packs. Thankfully, players can quickly grab as many of them as possible during the The Sims 4 sale, since we all know how few and far between such opportunities are, as well as how much we would have to shell out to get the games at their normal pricepoints.
---
PCGamesN Monday, May 22, 2023 12:38 PM
Want to know how Diablo 4 world tiers work? The Diablo 4 world tiers are essentially difficulty settings - the higher the tier, the more difficult the game is. When you create a character for the first time, you also have to pick a world tier. Diablo 4 recommends veteran fans pick world tier 2, whereas newbies should stick to world tier 1 where the enemies are easier to defeat.
Playing on a higher world tier does have its advantages for playing against stronger enemies, including increased experience and additional gold for defeating monsters using Diablo 4 classes. It's important to note that the first two world tiers only apply from level 1 to 50, once you hit the Diablo 4 endgame, players can access three additional tiers upon completing specific challenges. Here's everything you need to know about Diablo 4 world tiers.
MORE FROM PCGAMESN:
Diablo 4 release date
,
Diablo 4 system requirements
,
Diablo 4 classes
---
PCGamesN Monday, May 22, 2023 12:33 PM
As Windows 10 gradually winds down in favor of the oft-maligned Windows 11, Microsoft is beginning to reduce its support for the older OS. Their latest move is to automatically upgrade anyone running old versions of Windows 10 to 22H2, with that being the only version supported past June 13.
MORE FROM PCGAMESN:
Microsoft DirectX Raytracing
,
Microsoft Hololens hands-on
,
Windows Game Mode preview
---
PCGamesN Monday, May 22, 2023 12:26 PM
The Final Fantasy games use of a numbered entry system could be dropped after Final Fantasy 16, as a producer on the series acknowledges how it can be confusing for new players, between the many different RPG game universes, the MMO, and even spin-offs as well. While this won't change before the Final Fantasy 16 release date, it looks like it's been brought to Square Enix before.
MORE FROM PCGAMESN:
The best action-adventure games on PC 2022
,
Final Fantasy 16 release date
,
Best Final Fantasy games on PC
---
PCGamesN Monday, May 22, 2023 12:23 PM
Minecraft Ultimate wants to be the only mod you'll ever need for the sandbox game. In Mojang's iconic Minecraft, there is never a shortage of content and mods coming in from the community to enhance players' experience. There's a variety of mod packs to choose from as well, combining fan-favorite mods into one accessible bundle, and now one modder is hoping to create the end-all mod experience with Minecraft Ultimate, a proposed mod that would include anything and everything players could ask for.
MORE FROM PCGAMESN:
Minecraft seeds
,
Minecraft skins
,
Minecraft mods
---
PCGamesN Monday, May 22, 2023 12:14 PM
Are you looking for the best cross-platform games? They are to be admired for bringing the gaming world together. Whether it's starting a file on your PC and then being able to keep playing on a console or being able to play against your console friends as a PC gamer, they just help to make everything feel much more connected.
If you want to play more cross-platform games, we've got a selection of the very best picked out for you. These span lots of different genres, including some of the best free PC games, the best racing games, the best FPS games, and countless others. We've tried to include a little something for everyone.
---
PCGamesN Monday, May 22, 2023 12:05 PM
Want to know how to play Diablo 4 multiplayer with your friends? Sometimes it can be tiring to slay all of hell's demons alone. Even classes that can summon help from the corpses of dead enemies or call for aid from the beasts roaming the world of Sanctuary may find that it's not enough. Having a buddy or two watching your back might be what saves you from being overwhelmed.
When you first emerge from the cave during the snowstorm, you won't be able to play Diablo 4 multiplayer. However, the option becomes open to you shortly after starting the RPG game's prologue, which happens when arriving in Diablo 4's first village area, Nevesk, for the first time. You can summon help from anyone on your Battle Net friends list, so here we'll tell you how to invite them to your party and if needed, what you need to do to add them to your friends list.
MORE FROM PCGAMESN:
Diablo 4 release date
,
Diablo 4 system requirements
,
Diablo 4 classes
---
Rock Paper Shotgun Latest Articles Feed Monday, May 22, 2023 6:06 PM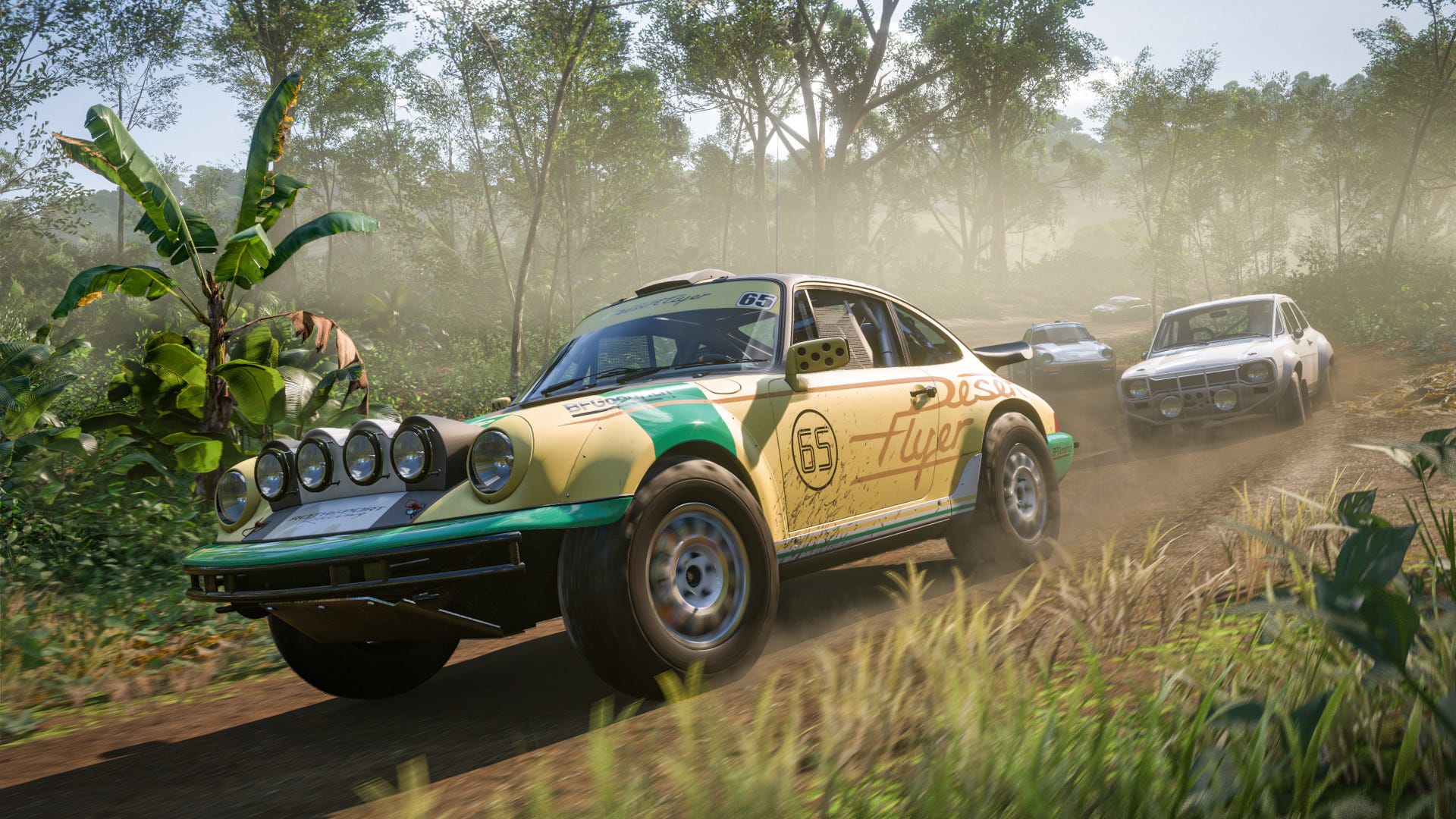 In today's Forza Horizon 5 livestream, developers Playground Games offered details of the open-world racer's free "Explore The Horizon" update. It'll launch tomorrow and includes six new cars, new photo mode features, and new pathfinder challenges.
---
Rock Paper Shotgun Latest Articles Feed Monday, May 22, 2023 5:30 PM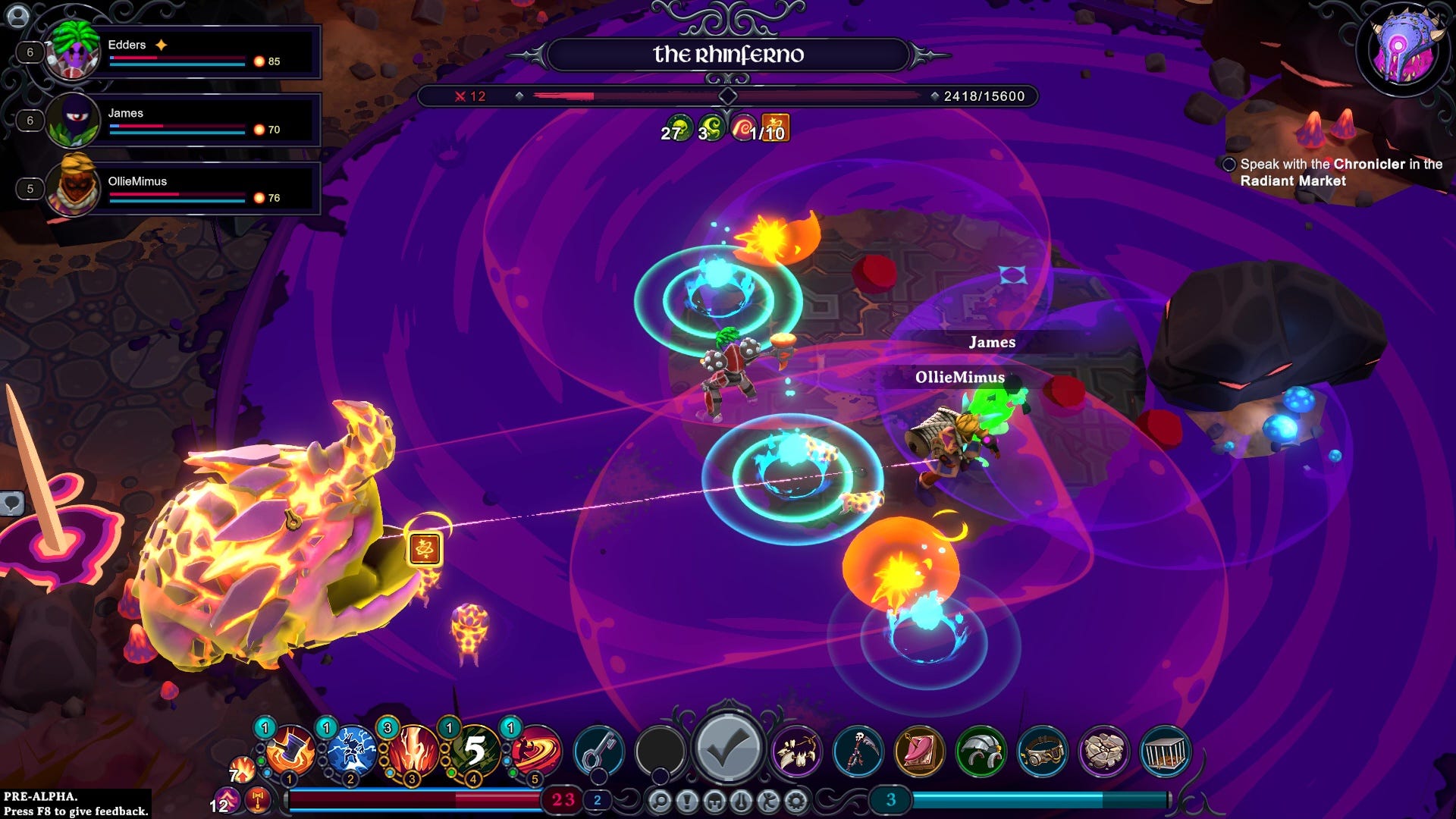 Inkbound is a co-op turn-based roguelike, a jumble of genres I've seen so many times in the past decade they no longer conjure any feelings for me. It's also from the developers of Monster Train, however, the uncommonly good card game about stopping an onslaught aboard a multi-storey train to hell. That pedigree means it's worth noting that Inkbound is now in early access.
---
Rock Paper Shotgun Latest Articles Feed Monday, May 22, 2023 4:56 PM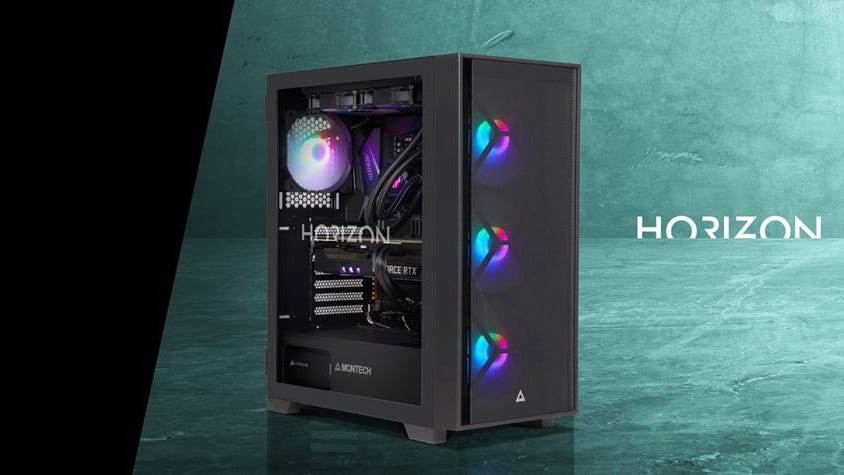 Right now you can pick up a great deal on a powerful RTX 4070 Ti gaming PC over at CCL, equipped with a Core i5 12400F processor, 16GB DDR4-3200 RAM, an MSI Pro B660M-E motherboard and 1TB Kingston NV2 NVMe SSD - all for £1260. That's an awesome spec for gaming at 1080p, 1440p and even 4K - such is the power of this mighty GPU!
To get this price, plus two freebies - a copy of Diablo 4 (£60) and a gaming headset (£30) - select the "No OS" option and use code GAMER40 at the checkout.
You can of course opt to get Windows preinstalled if you prefer, but you can also use a USB stick and any unused Windows keys you've already got, including those from previous versions of Windows, to install the OS yourself. And, as the Steam Deck proves, gaming on Linux is getting pretty damn good - and of course, Linux is completely free (as in beer and as in speech).
---
Rock Paper Shotgun Latest Articles Feed Monday, May 22, 2023 4:32 PM
---
Rock Paper Shotgun Latest Articles Feed Monday, May 22, 2023 2:30 PM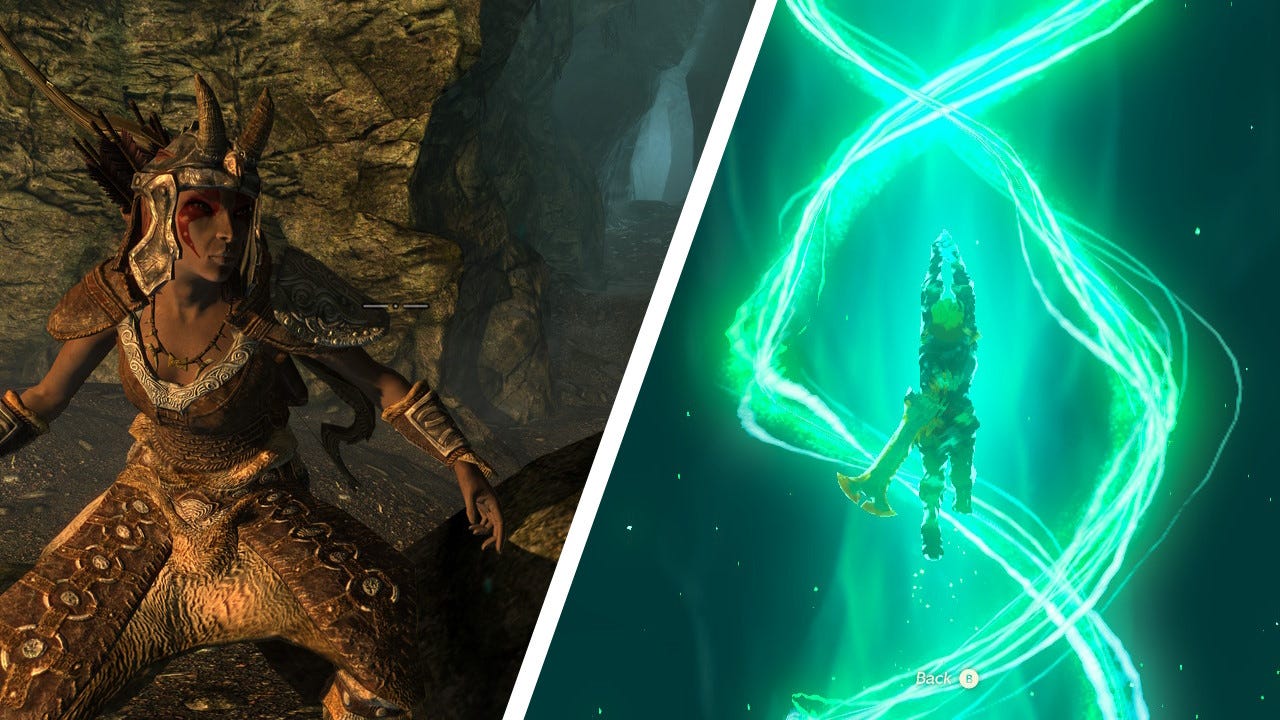 For the last six years, my Skyrim wood elf has been stuck in some godforsaken cave in goodness knows what corner of Tamriel. I don't remember why they were there, or what goal they were trying to achieve. It was just 'one of those caves' that looked cool and interesting when I came across it and I thought, 'Yeah, all right, let's have a go then, shall we?' But while other Skyrim caves I'd come across could be easily polished off in an office lunch-time - as that was often how I played Skyrim back then - this one was different somehow. It was so large and twisty, so infinitely befuddling, that I seemed to be trapped down there forever. Sure, I could have probably turned back, but I'd been down there for ages, and felt like I'd come too far to simply not see it all through to the bitter end. But the end never came, and I eventually abandoned my save as a result, whisked off by the prospect of newer, more exciting games that didn't involve trying to figure out how to escape its narrow, bioluminescent hellscape.
Worse still, this disastrous feat of orienteering has now become my overriding memory of Skyrim. For all its great sidequests and its ever-increasing number of excellent mods, all I ever think about are its damn caves. Just the thought of loading up that save file again makes me grimace, and I'm starting to dread the thought of getting stuck in another one whenever the heck The Elder Scrolls 6 comes out. But I've been playing a lot of The Legend Of Zelda: Tears Of The Kingdom this past week, and cor, I'm immediately jealous of Link's Ascend ability. As part of his new slate of powers, Ascend lets him instantly woosh through almost any ceiling as long as there's a traversable bit of terrain above it. That kind of power wouldn't have been half handy for my poor old wood elf, and it's precisely what makes exploring Tears Of The Kingdom's caves so enjoyable. So if there's one thing The Elder Scrolls 6 should steal take note of, please let it be this.
---
Rock Paper Shotgun Latest Articles Feed Monday, May 22, 2023 1:21 PM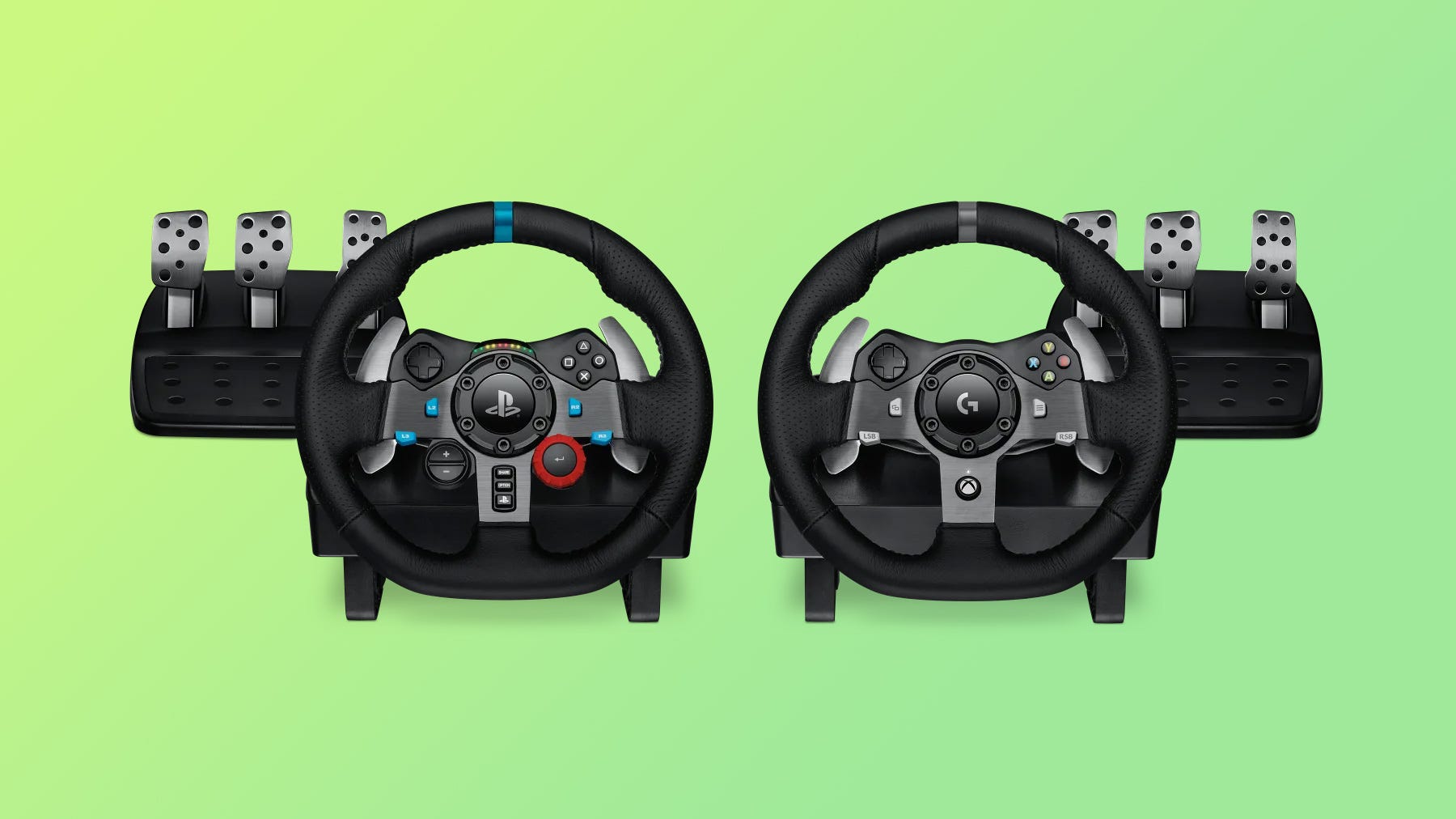 Logitech's G920 and G29 wheel and pedals sets are my go-to recommendations for aspiring racing fans, offering a noticeable improvement in control and feedback over a gamepad while costing far less than more advanced direct drive alternatives from the likes of Fanatec. Today both models are discounted to £170, a healthy discount from their usual £240 price point and more than 50% off their UK RRP - nice.
The G920 is the Xbox-oriented model, meaning it works on PC plus Xbox Series and One consoles, while the G29 is for PC plus PS4 and PS5 - so choose what's most useful to you!
---
Rock Paper Shotgun Latest Articles Feed Monday, May 22, 2023 1:01 PM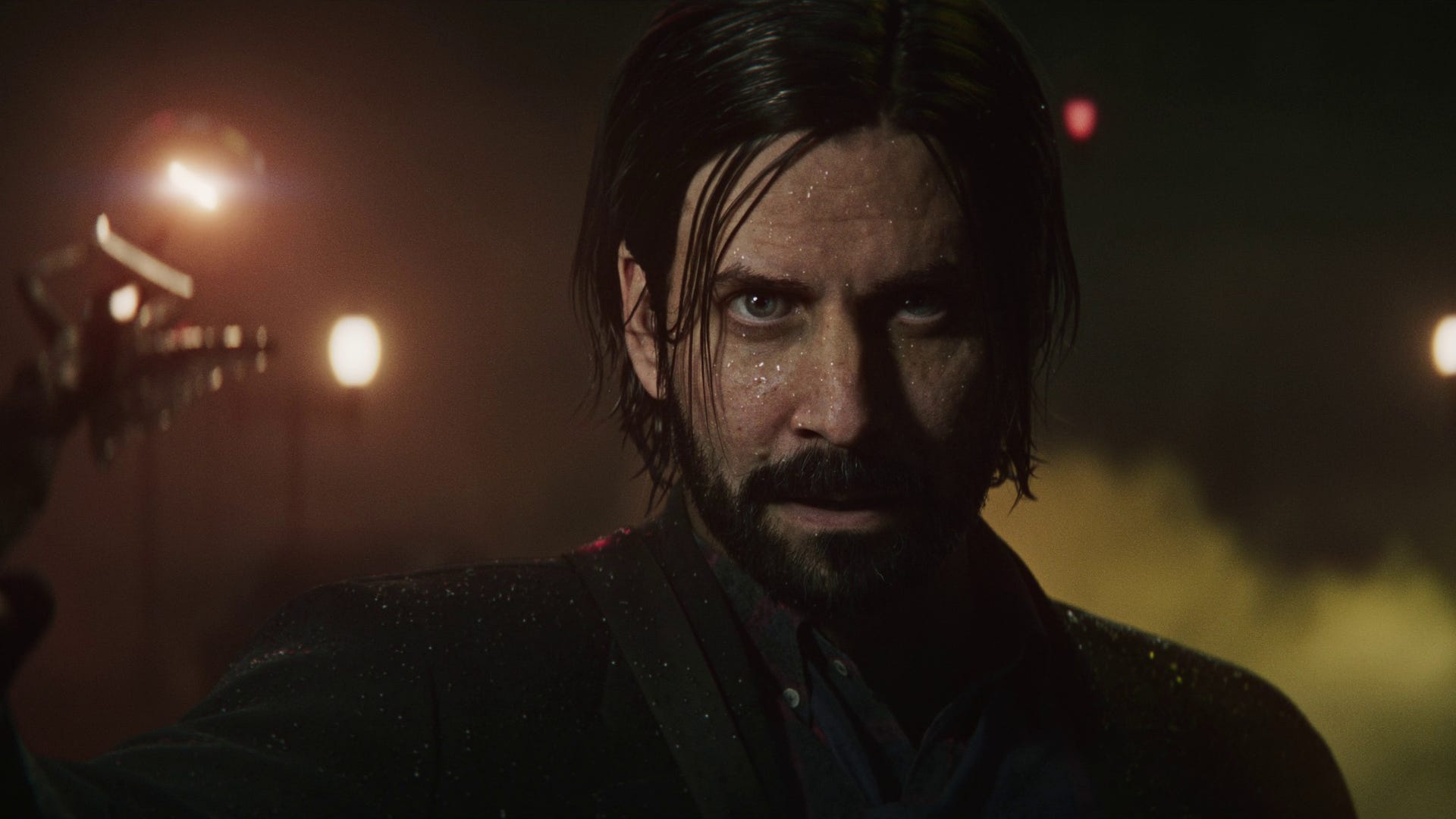 Alan Wake 2 has yet to receive an official release date from developers Remedy Entertainment, but according to the voice actor playing its titular, torch-bearing thriller writer, we can apparently expect it to arrive sometime this October. So far, Remedy have only committed to a general 2023 release for Alan Wake 2, but voice actor Matthew Porretta told the Monsters, Madness And Magic podcast that it's "supposed to come out in October". That means it should be well clear of ye olde Starfield, but that "supposed to" also suggests the date isn't set in stone yet. Here's hoping we get a more formal date at this year's Summer Games Fest, perhaps.
---
Twinfinite Monday, May 22, 2023 5:52 PM
The Cryonis ability is so old news.
---
Twinfinite Monday, May 22, 2023 4:17 PM
I'm fusing this!
---
Twinfinite Monday, May 22, 2023 12:22 PM
Put me in, coach.
---
Twinfinite Monday, May 22, 2023 12:16 PM
If you've ever wants to create digital Lego kits, give this game a look.
---
Siliconera Monday, May 22, 2023 4:30 PM
Clara's "Rarely Affectionate Part 2" Companion Mission in Honkai: Star Rail is yet another that asks us, "How do you want to handle this?" This time, there's a sentient robot at stake. Once you finally get to complete the quest, your actions will determine what happens to this NPC you met in the previous game and how you want to "help" them overcome a situation involving muddled data.
[gallery columns="1" size="full" ids="964432" link="file"]
How do you unlock "Rarely Affectionate Part 2" in Honkai: Star Rail?
Okay, so I'm not sure if my experience will apply to everyone. The original "Rarely Affectionate Part 1" quest appeared almost immediately after I finished the second Trial of the Equilibrium, hit Trailblaze Level 2, and finished the Trailblaze Mission "In the Sweltering Morning Sun." However, I didn't get a text from Clara to start "Rarely Affectionate Part 2" in Honkai: Star Rail until I'd already had the Trailblaze Mission "Sinners Misled, Credence Falsified" finished for a few days, finished the third Trial of the Equilibrium, and hit Trailblaze Level 41. So you may need to both finish all of the available Trailblaze Missions in 1.0 and finish "Trial of the Equilibrium: Part Three" first. However, it could just be that you need to finish "Sinners Misled, Credence Falsified," then wait until the new week begins to get the new text from Clara.
[gallery columns="1" size="full" ids="964433" link="file"]
Should Svarog reformat Pascal or should he install a lock on the core at Clara's request?
Must of "Rarely Affectionate Part 2" in Honkai: Star Rail is very straightforward! You'll check in with Clara and Svarog at the Robot Settlement on Jarilo-VI. As in the first part, you'll try and find a shell for Pascal. Going to get a Direwolf one will result in a fight. Pascal will run off and end up at Rivet Town after getting the new shell. This means another fight as you head to find and save Pascal from an Automaton Grizzly robot. At this point, you'll learn more about who Pascal is and the problems their Fragmentum-contaminated components caused.
This leads to a decision. Svarog wants to reformat Pascal. This means they will lose their emotional intelligence, though they will be normal and the bad sectors will be fixed. Clara wants to add a "lock" on Pascal's core alongside a "new suite of operational programs." That would ideally preserve their emotional intelligence, but the robot could still go rogue and attempt to steal from humans.
If you go with Clara's option, Svarog, Clara, and the Trailblazer will head to Rivet Town. Svarog will install the programs. The next day, Clara will send a text asking if the player wants to see Pascal again. The two of them will be in Rivet Town. The new programs from Svarog are working, though they don't know how long they'll be in effect. Pascal will also have made a flower out of machine parts as a gift to remember them by. You'll get a Flower Made from Scrap Iron memento item.
Choosing Svarog's option has the robot back up Pascal's data, then format them. An epilogue picks up the next day after a text from Clara. Pascal and two other robots all somehow remember the Trailblazer is and are excited to see them. Integrating Pascal into the network seems to have caused their emotions to be spread across the other robots.
Regardless of which option you choose, you get 4 Condensed Aether, 60 Stellar Jade, 200 Shields, 350 Trailblaze EXP, and 20,000 Credits as a reward for finishing this quest. Clara will now also get to appear on the Astral Express as well.
Honkai: Star Rail is available for PCs and mobile devices, and PS4 and PS5 versions are in development.
The post Should You Format Pascal in Honkai: Star Rail 'Rarely Affectionate Part 2' appeared first on Siliconera.
---
Siliconera Monday, May 22, 2023 4:00 PM
Omocat revealed its new merchandise based on the Hololive English 1st Concert: Connect the World. People can get a themed hoodie and a tote bag. Both items will feature a special design including the VTubers around a constellations. Pre-orders are already available in the Omocat online store, and shipping will be divided into two different batches. Both items are available for pre-order. One option will ship before June 23, 2023, though that is a limited quantity batch. An unlimited round will also be available and ship in Q3 2023.
The hoodie will be available in sizes small to XXL for $80. There is also a 3XL option for $82. On the front, it features the concert name and a group of colored stars. Meanwhile, on the sleeves, it has a star representing each of the Hololive English members also with a corresponding icon. Finally, the backside features a design with images of all the current Hololive EN VTubers with the constellation.
In the case of the tote bag, it costs $30 and features the same VTuber design on one side. The concert's logo on the other.
Ahead of the Hololive English 1st concert, Cover also launched digital messages boards that will be shown at the event. It also sold some special merchandise packs featuring t-shirts, penlights, and a themed towel.
This isn't the first time Omocat collaborated with Hololive. Back in November 2021, the brand released a Hololive Myth collection with shirts and jackets featuring the members in a gothic style. There have also been collections for individual VTubers and even a series of pixel sprite stands and keychains based on them.
The Hololive English 1st Concert: Connect the World will be held on July 2, 2023 at the Inglewood, California YouTube Theater. Pre-orders for the Omocat x Hololive English 1st Concert merchandise will be open until June 2, 2023.
The post Omocat X Hololive English 1st Concert Merchandise Features VTubers appeared first on Siliconera.
---
Siliconera Monday, May 22, 2023 3:30 PM
Yoshitaka Amano, an artist well known for his contributions to the Final Fantasy series designed a skin for Fortnite. Crossheart is a female character in a red latex dress who had previously been shown off walking and driving around the MEGA City map. Unlike other Fortnite collaborations with other video game creators, Crossheart is an original creation for Epic Games. It is available in the Amano's Heart Bundle.
Here's a closer look at the Yoshitaka Amano Fortnite skin.
https://twitter.com/FortniteGame/status/1660269279890096128
As well as the new skin, the Amano's Heart Bundle contains:
Backpack: "Holo-Glow"
Harvesting Tool: "Breakheart Blade"
Glider: "Swoonsail"
Wrap: "Blushing Red"
There is also an uncommon loading screen designed by Amano. The bundle is available now from the Shop for 1,800 V-Bucks.
Yoshitaka Amano is best known for his work with Square Enix throughout the Final Fantasy series. He worked as a character designer for many of the early games, with his artwork most prominently appearing on the Japanese cover of Final Fantasy VI. His work can also be seen in the logo illustrations for every main game, including the upcoming Final Fantasy XVI. He also worked on other series and was the illustrator on the Vampire Hunter D manga franchise.
Fortnite is available now for the PC, PS4, PS5, Xbox One, Xbox Series X/S, Nintendo Switch, and mobile devices. The Yoshitaka Amano Crossheart collaboration skin is also available now.
The post Yoshitaka Amano Designed an Original Fortnite Skin appeared first on Siliconera.
---
Siliconera Monday, May 22, 2023 3:00 PM
Nintendo released more details about what Splatoon 3 players can expect in the upcoming Sizzle Season. This included two more weapons added to Ammo Knights, as well as a video showing them. There's also another Splatoon 3 video that showed the gear that can be obtained through the catalog.
The new weapons added with Splatoon 3's Sizzle Season include the H-3 Nozzlenose D and the Rapid Blaster Pro Deco. The H-3 Nozzlenose D is a new variant of the H-3 Nozzlenose shooter, with a Splash Wall sub weapon and a Big Bubbler special. The Rapid Blaster Pro Deco is a variant of the Rapid Blaster with an Angle Shooter sub weapon and a Killer Wail 5.1 special. Previous confirmed weapons for Sizzle Season include the Painbrush and S-BLAST '92.
https://twitter.com/SplatoonNA/status/1660631753541730305
As always new gear can be unlocked with the Sizzle Season catalog. Here's what Splatoon 3 players can unlock this season:
Headgear
Barrelfish Home Helmet
Crust Bucket Visor
Seashell Bamboo Hat
Do-Rag, Cap & Glasses
Cap'n Cap
Stealth Squidbeak Shield
Noise Cancelers
Glam Clam Specs
Clothing
White Retro Tee
Takaroka Tandem
Black Ranger Vest
Lyco-P Streetstyle Tee
Hype Stripe Button Up
Annaki Anchored Coat
Umibozu Road Jersey
Takaroka Nineties Nylon
Indigo Boss Haori
Shoes
Hyper Guppies
White Lo-Vert Hi-Tops
Pro Trail Boots
Tenya OctoPurps
Annaki Strappy Sandals
Dappled Hammertreads
Arrow Toesies Purp
Icy Down Boots
Here's the full Splatoon 3 Sizzle Season catalog video:
https://twitter.com/NintendoEurope/status/166057132788589772
The catalog also contains several locker items all based on Nintendo consoles, including the Play & Observe (Game & Watch), See-Through Game Youth (Game Boy) and the Eight-Squared Game System (N64).
Splatoon 3 is available now for Nintendo Switch. Sizzle Season begins on June 1, 2023.
The post New Splatoon 3 Sizzle Season Catalog Details Revealed appeared first on Siliconera.
---
Siliconera Monday, May 22, 2023 2:30 PM
Epic Games revealed two new Fortnite skins related to Spider-Man: Across the Spiderverse. As part of its upcoming crossover, Miles Morales and Miguel O'Hara (aka Spider-Man 2099) will appear. These new skins join a series of appearances available based on the iconic web-slinger. In addition, there will be an in-game event commemorating the movie's release.
Check out the video announcement for the new Across the Spiderverse skins in Fortnite below:
https://twitter.com/FortniteGame/status/1660631843652136960?s=20
The teaser shows Miles jumping out of a building, with Miguel shortly appearing after him. It seems he's apparently pursuing him. This follows the Across the Spiderverse movie storyline, where Miles seems to be escaping from all the other heroes from different realities. More information about these in-game skins will be revealed at a later date.
It's worth noting that Fortnite is currently running the Web Battles event, during which where players fight in teams on behalf of Miles or Miguel. Depending on which team earns the most points, players will receive either Miguel's glare emoticon or Miles' shocked emoticon. When we log into the game, we can also claim the Spidey 2099 logo spray. Players also get a Spider-Ham's mallet pickaxe if their team reaches 40 points at the end of the event.
Previously Fortnite released many skins based on Spider-Man characters including the MCU version, the Green Goblin, and even Spider-Gwen. In general, crossovers are common. For example, skins based on anime series often appear. One was of Eren Yaeger from Attack on Titan.
Fortnite is available on the PS4, PS5, Xbox One, Xbox Series X, Nintendo Switch, Windows PC, and mobile devices. The Web Battles event is ongoing until May 22, 2023. Spider-Man: Across the Spiderverse will release in theaters worldwide on June 1, 2023.
The post Fortnite Miles Morales and Spiderman 2099 Across the Spiderverse Skins Shown appeared first on Siliconera.
---
Siliconera Monday, May 22, 2023 2:00 PM
Lego and Bandai Namco are collaborating on an arcade cabinet set. The Lego Icons Pac-Man Arcade Set will release on June 1, 2023 and be available through Lego's website and physical Lego stores for $269.99/€269.99/£229.99.
The Lego set will be based on the screen and controls of the classic 1980 Pac-Man arcade cabinet. The set also includes reproductions of Pac-Man, Blinky, and Clyde, which sit on top of the cabinet. They can flip from their normal versions, to a scene where Pac-Man is able to eat both ghosts. Once complete, the coin slot can light up. The cabinet also contains a hidden vignette of a Lego minifigure playing Pac-Man at an arcade cabinet.
When talking about the collaboration, both Lego and Bandai Namco expressed similarities between the two companies. Sven Franic, a designer for the set, stated that both companies share a love of bringing fun to people through their products. Meanwhile Aadil Tayouga, Director of Licensing and Business Strategy at Bandai Namco Europe, said that Pac-Man's yellow color had been inspired by Lego, giving this set a natural connection.
This is the latest of Lego's many collaborations with video game companies. Previously, they have released Lego sets based on Mario and Sonic the Hedgehog, console sets based on the NES and Atari 2600, and a Tallneck from Horizon Forbidden West.
The Lego Icons Pac-Man Arcade set will release on June 1, 2023.
The post A Pac-Man Arcade Machine Lego Set Is Coming Soon appeared first on Siliconera.
---
Siliconera Monday, May 22, 2023 1:30 PM
Square Enix yet again shared a brief gameplay clip to highlight certain FFXVI characters in-game, with the latest looking at Jill Warrick and Torgal. We already know Clive Rosfield knows both from when he was young. Here, we get to see how familiar the two characters also are with each other. In the clip, Jill is hugging and cuddling Torgal.
The clip features both characters when they were young. This is at the point in the story when Clive was likely preparing to be the First Shield of Rosaria for Joshua. Because Jill grew up with the family as a political hostage, she was raised alongside Clive, Joshua, and Torgal.
大陸北部に出自を持つジルとトルガルは、幼い頃からロズフィールド家に身を寄せ、クライヴとジョシュアともに育ってきた。

『ファイナルファンタジーXVI』
予約受付中https://t.co/6BciWXOhuV pic.twitter.com/K3kl4pFEyC

— FINAL FANTASY XVI (@FF16_JP) May 20, 2023
As a reminder, we already know both Jill and Torgal will appear alongside Clive during multiple parts of his journey in FFXVI. Torgal can both attack enemies and heal Clive. Meanwhile, as noted in the preview sessions, Jill can use icy attacks due to being the Dominant of Shiva and can also heal Clive when the two are traveling together.
Final Fantasy XVI will come to the PlayStation 5 on June 22, 2023. There will be a six-month exclusivity period. A demo will appear as well, and its save data can be carried over to the main game.
The post FFXVI Video Shows Jill Holding Torgal as a Puppy appeared first on Siliconera.
---
Siliconera Monday, May 22, 2023 1:00 PM
A documentary about Hideo Kojima will be screened as part of the Tribeca Festival. Hideo Kojima – Connecting Worlds examines Kojima's creative process and the launch of Kojima Productions as an independent studio. The screening will also be accompanied by an extended Q&A session with Kojima himself. The screening is set to take place on June 17, 2023 at the Indeed Theater at Spring Studios in New York City.
The documentary will feature appearances from several Kojima collaborators, many of whom worked with him on Death Stranding. These include movie directors Guillermo del Toro and Nicholas Winding Refn, actor Norman Reedus, and synth-pop band Chvrches. There are also appearances from Mad Max director George Miller, indie musician Grimes, and music video director Woodkid. The documentary was directed by Glen Milner.
Tribeca Festival is a film festival held annually in New York City. Since 2021, it has included a category dedicated to video games, which is usually included on the schedule for Summer Games Fest. The Hideo Kojima documentary will be one of this year's video game events, including a talk on The Expanse: A Telltale Series and a games selection including Goodbye Volcano High and Stray Gods.
Hideo Kojima – Connecting Worlds will debut at the Tribeca Festival on June 17, 2023. Death Stranding is out now for PS4, PS5 and PC, with a sequel on the way.
The post Hideo Kojima Documentary Set to Premiere at Tribeca Festival appeared first on Siliconera.
---
Siliconera Monday, May 22, 2023 12:30 PM
Uniqlo announced its next line of anime shirts involves the series Detective Conan, known outside Japan as Case Closed in some regions. There are seven different unisex styles available. There's also a special site designed to highlight each design. That page also shows characters from the series "modeling" the clothing.
Each of the seven shirts costs $24.90. They are available in sizes XXS through XXXL. Only one features a design on the front and back, and that features Shinichi Kudo's knight hat on the front and Ran Mori with him above the words "Romantic Shuffle" on the back. The others feature characters like Conan Edogawa, Ai Haibara, Bourbon, and Shuichi Akai, as well as imagery from the series.
Here's a closer look at the Detective Conan shirts at Uniqlo starring the Case Closed characters:
[gallery columns="4" size="full" ids="964372,964373,964374,964375,964379,964376,964377,964378" link="file"]
Uniqlo frequently releases shirts inspired by anime series or video games. For example, there will be an array of CLAMP anime series shirts appearing in July 2023 at the retailer. We also saw a Super Mario Bros Movie collection when the film launched. Attack on Titan and Pokemon Masters EX shirts appeared this year too.
The Detective Conan/Case Closed Uniqlo shirts are now available in-store and online. Viz Media handles the localization of the series outside Japan, and Crunchyroll streams the anime.
The post Detective Conan Shirts Appear at Uniqlo appeared first on Siliconera.
---
Siliconera Monday, May 22, 2023 12:00 PM
Phase Connect announced its next three VTubers. Ember Amane, Dizzy Dokuro, and Jelly Hoshiumi will be a part of the Phase Invaders. The premise behind them is that all of them are from "another universe." A teaser trailer appeared offering a chance for people to hear the voice actresses and see the models' designs. All three performers' debut streams will be held one after another on May 27, 2023.
First, here's the teaser trailer showing all three Phase Connect Phase Invader VTuber introductions:
https://www.youtube.com/watch?v=kzc_WC_FtyE&ab_channel=IRySCh.hololive-EN
Next, here's the official schedule for each of the three characters.
In addition to already having their YouTube channels set up, all three livers are on social media. Ember Amane, Dizzy Dokuro, and Jelly Hoshiumi Twitter accounts are live and they are already sharing their thoughts.
This comes not long after Phase Connect dismissed one of its VTubers. It ended its contract with Fuura Yuri in April 2023. Her graduation was a result of various contract breaches.
The new Phase Connect Phase Invaders VTuber debuts for Ember Amane, Dizzy Dokuro, and Jelly Hoshiumi will take place on May 27, 2023.
The post New Phase Connect VTubers Are Ember Amane, Dizzy Dokuro, and Jelly Hoshiumi appeared first on Siliconera.
---
PC Invasion - FeedDDD Monday, May 22, 2023 7:29 PM
Link is best known as a hero, but The Legend of Zelda: Tears of the Kingdom occasionally has him try his hand as a chef. There are a lot of different recipes to try, many with the sort of effects that can make a long journey easier. Here is our guide explaining how to make Veggie Cream Soup in The Legend of Zelda: Tears of the Kingdom. Tears of the Kingdom – how to make Veggie Cream Soup When Link dons his chef's hat, you know good things are about to happen. One of the more popular recipes is Veggie Cream Soup. To make Veggie Cream Soup, combine fresh milk, rock salt, and the vegetable of your choice. No other ingredients are necessary, though you might consider adding something if you wish to introduce special effects. The vegetable you add will determine the variety of Veggie Cream Soup you produce. Screenshot by PC Invasion Now that you know how to make the soup, you may be wondering where to find the ingredients. The place to g...
---
PC Invasion - FeedDDD Monday, May 22, 2023 7:09 PM
World bosses in The Legend of Zelda: Tears of the Kingdom are something you can find pretty easily. You can find yourself bosses such as Flux Constructs, a Hinox, and even Gleeoks. One of the world bosses you can find in Tears of the Kingdom is the Molduga. These bosses exist in the Gerudo Desert, and can be a bit tricky to deal with. Here's our guide on how to defeat the Molduga in Tears of the Kingdom. How to defeat Molduga in Tears of the Kingdom The first thing you're going to want to do when you begin your fight against a Molduga is to find yourself some high ground. This doesn't have to actually be high up, just off the sand. I personally use a tiny rock to stay off the sand when I fight the Molduga in the south-east corner of the Gerudo Desert. This essentially keeps you safe from the Molduga at all times. The second thing you're going to need is a few arrows. I personally use around 12-15 when I fight a Molduga in Tears of the Kingdom, as you need t...
---
PC Invasion - FeedDDD Monday, May 22, 2023 6:18 PM
One of the Gleeok variants in The Legend of Zelda: Tears of the Kingdom comes in the form of the Thunder Gleeok. Although it shows up in a variety of places, you can find it most readily in the Coliseum Ruins close to the Great Plateau. Much like the other versions of Gleeok, the Thunder Gleeok can seriously overwhelm you if you come in without preparing yourself with high-level gear and overall knowledge of how the fight works. We already covered the fight with the Frost Gleeok, so check out that guide for the granular details of strategies that can apply to every Gleeok variant. But if you would like to hear about strategies specific to the Thunder Gleeok, you can find them right here. Strategies for Thunder Gleeok Dealing with Thunder Gleeok's thunderstorm Right off the bat, the Thunder Gleeok has a unique quirk in that a thunderstorm will always occur when you encounter it. Not only does this mean that you can't climb structures as easily, but it also means that light...
---
PC Invasion - FeedDDD Monday, May 22, 2023 6:01 PM
One of the things you're going to be doing while playing The Legend of Zelda: Tears of the Kingdom is exploring the world, when you're exploring the world, you will probably come across the elemental dragons. These dragons drop a multitude of different items you can use for various different reasons, such as upgrading armor, using them in quests, and fusing them to weapons. Dinraal is one of these dragons, and drops quite a few different items that you can use. Here's our guide on how to get Dinraal's Claw, Fang, and Scale in Tears of the Kingdom. How to get Dinraal's Claw, Fang and Scale in Tears of the Kingdom The first step to getting Dinraal's Claw, Fang and Scale is to find Dinraal. We have a guide about finding Dinraal, so you can use that to locate the elemental dragon if you're having issues with that. Dinraal's Scale After completing that step, it's time to get your items. The easiest item to get in Tears of the Kingdom is Dinraa...
---
PC Invasion - FeedDDD Monday, May 22, 2023 5:53 PM
The Legend of Zelda: Tears of the Kingdom features a variety of returning character races, including the Goron people. They haven't changed their ways much since their first appearance, still preferring the taste of rock. But even they need seasoning from time to time. Here is our guide on where to get Goron Spice in The Legend of Zelda: Tears of the Kingdom. Tears of the Kingdom – where to get Goron Spice If you are wondering where to get Goron Spice, you probably want to do more with it than munch on some rocks. For instance, you can use it as an ingredient in some more conventional dishes, or as part of the series of quests that will allow you to grow your own crops. To get Goron Spice, purchase it from one of the vendors in the game that sells it. The spice is rare, though, so you have to find the right merchant. Screenshot by PC Invasion The most convenient option is to fast travel to Goron City. The city is located along the w...
---
Gamer Empire Monday, May 22, 2023 12:49 PM
Though Clay isn't one of the most useful resources in Stardew Valley, many players look for it like it is a rare jewel. Clay won't make you a lot of money in normal circumstances, but if you play a bit with the system, you might just become the richest resident in Pelican Town. Clay farming […]
---
Gamer Empire Monday, May 22, 2023 12:30 PM
Stardew Valley is all about planting some crops and making money when harvest day comes. Though you will usually want to only plant vegetables, you might also occasionally want to plant and grow some trees. Fruit trees are a great source of constant income, as they bring you fruits every day if they are in […]
---
Tabletop Gaming News – TGN Monday, May 22, 2023 7:30 PM
The Kickstarter campaign is underway as Dynamite Entertainment and Paizo offer fans an exciting triple treat. Introducing new graphic novels from the realms of 'Starfinder', 'Pathfinder' and 'Worldscape', the campaign promises adventure and exclusive official gaming content for enthusiasts of these iconic universes. The Kickstarter campaign is set to run until June 13, with 21 …
---
Tabletop Gaming News – TGN Monday, May 22, 2023 5:02 PM
Yubi's Adventures has launched a Kickstarter campaign for their latest project, "Sentima: Sundered Wilds," a tabletop role-playing game (TTRPG) centered around crafting and survival. "Sentima: Sundered Wilds" introduces players to a world teeming with insectoid tribes and monstrous behemoths. The game departs from traditional class-based systems, instead opting for classless characters and progression through crafting …
---
Tabletop Gaming News – TGN Monday, May 22, 2023 4:49 PM
Roll For Good (RFG), an international community of tabletop roleplaying game enthusiasts, is gearing up to host a live-streamed TTRPG charity event on May 27-28, in support of ILGA World. The event, which will feature six one-shot actual plays of various games such as Thirsty Sword Lesbians, Himbo Treasure Hunt, MÖRK BORG, How To Be …
---
WGB, Home of AWESOME Reviews Monday, May 22, 2023 6:42 PM
Speculation that Marvel's Spider-Man 2, rumoured to be launching at the end of the year, will feature some sort of co-op mode has been swirling since it was first revealed. The fact that it would star both Peter Parker and Miles Morales swinging around instantly got people thinking, and then some Internet sleuths found files in the PC version of Marvel's Spider-Man that referenced co-op.
---
iDev Games Feed Monday, May 22, 2023 4:45 PM
The Violet Hotel's waitress and local tour guide are determined to foil the protagonist's plans to take Grendel back to America. Unfortunately, neither native i...
---
Level Up Monday, May 22, 2023 1:40 PM
If you subscribe to the digital edition of <em>Game Informer</em>, you can now learn all…