---
GamersHeroes Monday, March 7, 2022 2:32 PM
Square Enix and Luminous Productions today announced via Twitter that the upcoming third-person adventure game, Forspoken has been delayed for several months. A Tweet as recent as February 4th on the official Forspoken Twitter account had the release date penned for May 24th.
The post Luminous Productions Announce Big Delay To Forspoken appeared first on GamersHeroes.
---
Kotaku Monday, March 7, 2022 7:25 PM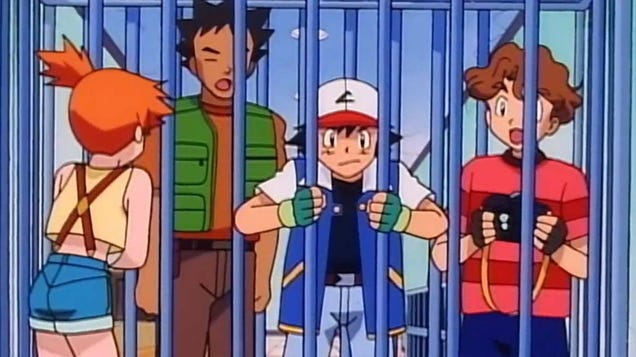 Last year a Georgia man was charged by federal prosecutors after allegedly lying to apply for a Covid disaster loan, then turning around and spending it on a single Pokémon card. He has now admitted his guilt and been sentenced to prison.

---
Kotaku Monday, March 7, 2022 6:30 PM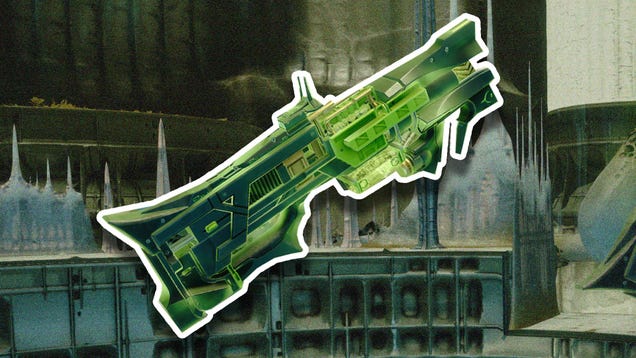 In the Destiny 2 community, a popular meme has players respond to big, scary villains and deadly space gods with a simple message: I'm going to turn you into a gun. There are many variants of this meme, but the general idea remains a popular joke among players. Now, in the new Witch Queen expansion, Bungie leans into…
---
Kotaku Monday, March 7, 2022 6:05 PM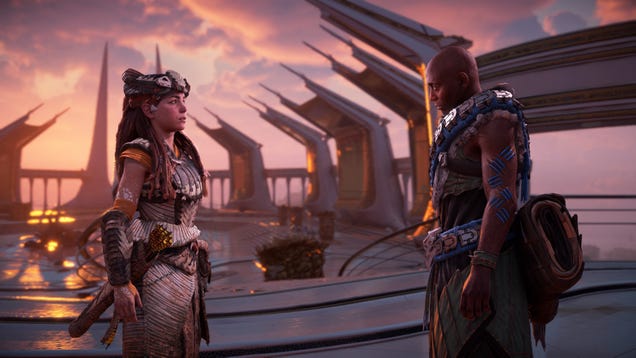 I can't remember the last time I enjoyed a game as much as Horizon Forbidden West whose big third act reveals ranged from underwhelming to utterly ridiculous. Maybe Mass Effect 3? Forbidden West has different problems, and it feels like the middle of a trilogy rather than the end, but there's more than a few…
---
Kotaku Monday, March 7, 2022 5:30 PM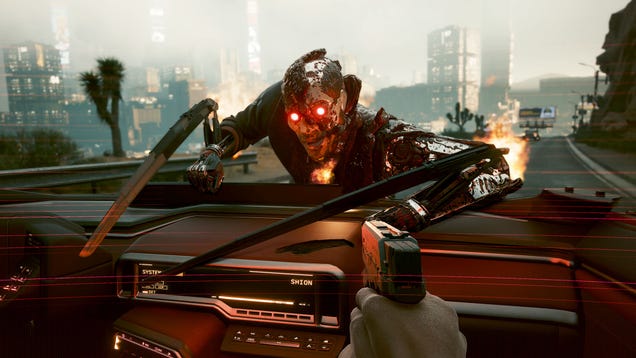 Despite a recent uptick in goodwill thanks to its massive 1.5 patch, Cyberpunk 2077 spent the weekend beset by negative Steam reviews over a different matter entirely.

---
Kotaku Monday, March 7, 2022 4:10 PM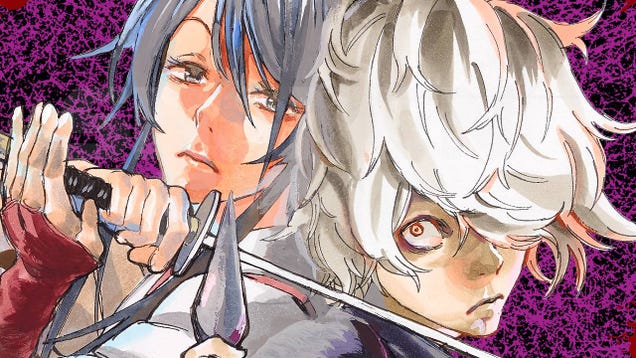 While Hell's Paradise: Jigokuraku is full of gorgeous scenes, this particularly gruesome one stuck out to me: A wooden boat floated serenely along a foggy river, filled with beautiful flowers. Government officials would find a smiling corpse that had flowers growing out of its dismembered parts. It was a gruesome…
---
Kotaku Monday, March 7, 2022 3:25 PM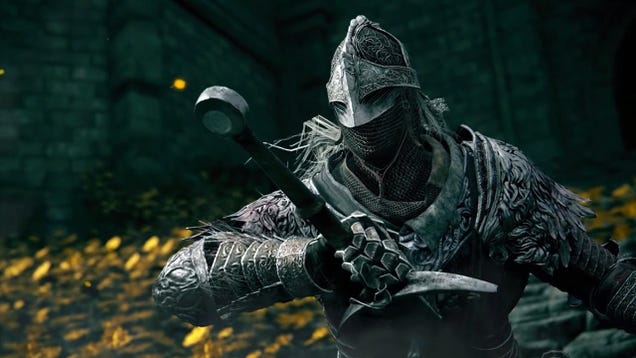 The call to adventure issued by Elden Ring proved irresistible to many players when it launched on February 25. Perhaps a little too irresistible, as many players' eagerness to dive headfirst into the game's breathtaking and brutal landscape, coupled with the game's own tendency to obfuscate things that other games…
---
Kotaku Monday, March 7, 2022 2:25 PM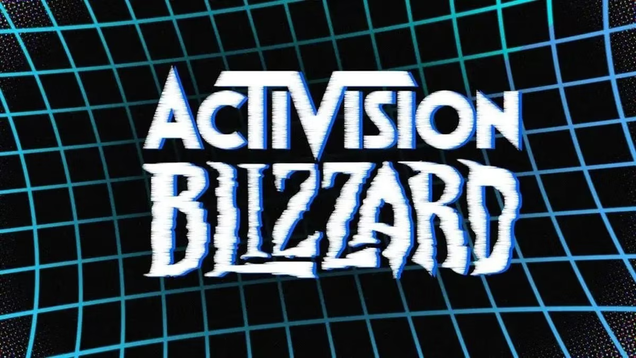 Parents of an Activision Blizzard employee who died by suicide on a 2017 work retreat at Disneyland are now suing the Call of Duty publisher alleging workplace sexual harassment contributed to their daughter's wrongful death. Activision Blizzard had previously dismissed the tragedy as having "no bearing whatsoever" on…
---
PCGamesN Monday, March 7, 2022 7:09 PM
American Truck Simulator's California is getting a big revamp in an incoming free update, and the devs at SCS Software have spent the past few months giving details on what the rework is going to add - and what it's taking away. Today, it's all about the bridges, including one that the devs have just found room to implement.
"One major addition to the California rework is the introduction of the Carquinez bridge," the devs say in the latest blog post. "Constructed in 1958, it is an important link that connects the bay area to Sacramento and northern Cali, and one that we could not miss in adding into the rework. Previously, we had thought it would not fit due to the scale of the map. However, thanks to the hard work of the team (and the remaking an entire part of California) players will have the pleasure of driving on this essential connection of the state's road network."
The devs also highlight the reworked Richmond-San Rafael bridge here, which is a bit ironic, since San Rafael will no longer exist in ATS with the new California.
---
PCGamesN Monday, March 7, 2022 6:16 PM
When you're not making jokes about pachinko machines, Konami is best known as the company behind the likes of Contra, Silent Hill, Metal Gear, and Castlevania. But among the company's classic old games is one of the most influential ever made - a game so popular that an entire genre followed in its wake, and a game that's never been playable in English before.
That game is called Tokimeki Memorial, and while it wasn't technically the first dating sim, basically every entry in the genre that followed took its cues from this 1994 PC Engine game. You play as a high school boy aiming to earn the affections of a female classmate, managing your time over the course of a few school years as you build your relationship. It's an entirely earnest take on young romance, too, with essentially no sexual content to be found.
And now it's playable in English thanks to a fan translation romhack from the folks at Translated.Games, under the translated title Heartthrob Memorial: Under the Tree of Legends. The volume of text in the game and the technical constraints of its best versions have prevented a fan translation from arriving for a long time. This translation patch applies to the Super Famicom version of the game, which is a bit more limited than the earlier releases on PC Engine and PlayStation.
---
PCGamesN Monday, March 7, 2022 5:36 PM
The refreshed scoreboard finally arrives in Battlefield 2042 this week. Update 0.3.3 arrives March 8 in the multiplayer game, bringing with it an in-match scoreboard split into thirds to better display information about the overall status of the match and the score breakdowns for both teams.
When you pull up the new scoreboard, you'll see the Match Overview panel on the left-hand side. This displays important up-to-the moment information about how the match is going: how many tickets each team has remaining, which sectors they control, overall number of deaths, and more.
That panel also includes your personal match stats like kills, assists, and deaths, as well as your current ping. The rest of the scoreboard is a side-by-side list of players on both teams, ranked by score. EA says these were the most-requested features among players, but points out that this is the "first version" of the new scoreboard and that "further improvements will be made to this in subsequent updates, based upon your continued feedback".
Battlefield 2042 review
,
Best multiplayer games on PC
,
Best FPS games on PC
---
PCGamesN Monday, March 7, 2022 5:22 PM
Sea of Thieves Season 6 officially launches this week, and while a good chunk of its content will be available on day one, the game's most experienced players will have to wait a bit for one of this season's biggest features. The new voyage for pirate legends will not be launching until the "second half" of the season.
The release date for Sea of Thieves Season 6 is set for March 10. On that day, we'll get six sea forts spread across the map, which will serve a sort of mini-raid similar to the existing fort types, but a bit simpler to complete and available on demand. A new trailer shows a group of players using a conquered sea fort as a base, too, so it's not just about the loot.
We're also getting a new voyage for pirate legends, which we now know won't launch until the back half of the season, likely around the week of April 24. This voyage type will change a bit to offer new challenges every time you play, and the content will also provide a bit more lore about the ancient history of Sea of Thieves.
Sea of Thieves tips
,
Sea of Thieves quests, guilds, and raids
,
Sea of Thieves endgame
---
PCGamesN Monday, March 7, 2022 1:52 PM
In the wake of the lawsuit over alleged discrimination and harassment at Activision Blizzard, the company announced that the annual fan convention BlizzCon was on indefinite hold. But development on games continues amid the controversy, and the Blizzard side of the business is finding smaller, more targeted ways to provide announcements on upcoming software, including the next World of Warcraft expansion.
"On April 19, the World of Warcraft development team will reveal the next expansion," the company says in a new announcement. "We're excited to show you what we've been working on and where your adventures in Azeroth will go next." There are no details yet on what form that announcement will take.
Historically, WoW expansions have launched roughly every two years, which would put the upcoming expansion in for a 2022 release. However, given the disruption at Blizzard over the past few years - not just the lawsuit, but the COVID-19 pandemic that's affected the entire industry - it would not be surprising to see the expansion slip from that window.
WoW Shadowlands review
,
The best WoW addons
,
WoW Classic leveling guide
---
PCGamesN Monday, March 7, 2022 1:08 PM
Before Final Fantasy XVI comes around, Square Enix is bringing us a new IP for its contribution to the world of RPG games, and it seemed we didn't have much longer to wait before checking out Forspoken for ourselves. However, the Forspoken release date has been pushed back from its previous May launch, and now we'll be waiting until this autumn.
"We have made the decision to move the release date of Forspoken to October 11, 2022," the developers say in the announcement. "Our vision for this exciting new IP is to deliver a game world and hero that gamers across the globe will want to experience for years to come, so getting it right is extremely important to us. To that end, during the next few months we will focus all our efforts on polishing the game and can't wait for you to experience Frey's journey this fall."
Forspoken had previously been set to launch across Steam and PlayStation 5 on May 24, 2022. As Frey, you're transported from modern New York City to a magical world called Athia, which you'll explore through magic-powered parkour.
---
PCGamesN Monday, March 7, 2022 3:34 PM
March 7, 2022 Ubisoft has removed the March 8 date from the press release, making the launch date for Demon Siege unclear once again.
Last month Ubisoft revealed the next chapter of Rainbow Six Siege and confirmed that the FPS game's Year 7 Season 1 will be Demon Veil. Now, Ubisoft has quietly confirmed the Rainbow Six Siege Demon Veil release time and date, and it's possibly coming this week - March 8, in fact.
The new season will introduce the multiplayer game's latest operator Azami, who can throw kunai blades and even repair holes and breaches. Ubisoft already revealed Siege's Year 7 roadmap, but failed to specify the exact release date for Demon Veil. Now, it seems the cat's out of the bag, as the developer quietly announced its launch two weeks ago.
Anyone who picked up the Year 7 Premium Pass would have noticed that the special "exotic weapon skin for the MPX" unlocked this coming Tuesday, March 8. Buried in a recent press release, Ubisoft quietly confirmed that Rainbow Six Siege's Demon Veil season is indeed "launching March 8" - and the page for the new season on Xbox consoles even provides a release time, although a slightly different date.
Rainbow Six Siege Year 5 operators
,
Best Rainbow Six Siege operators
,
Play Rainbow Six Siege
---
Twinfinite Monday, March 7, 2022 7:51 PM
---
Twinfinite Monday, March 7, 2022 7:35 PM
---
Twinfinite Monday, March 7, 2022 7:22 PM
Lost Ark is a popular MMOARPG that's been out in various territories like Korea and Russia for a few years at this point, but it only very recently made its way to North America and Europe. The free-to-play MMO saw a rapid surge in popularity, and publisher Amazon Game Studios has just announced that the […]
The post Lost Ark Has Officially Surpassed 20 Million Global Users appeared first on Twinfinite.
---
Twinfinite Monday, March 7, 2022 5:35 PM
---
Twinfinite Monday, March 7, 2022 4:51 PM
---
Twinfinite Monday, March 7, 2022 2:48 PM
Shin Godzilla fans are in for a treat, as a brand new figure of everyone's favorite Kaiju has just been revealed by Mamegyorai. Manufactured by x-PLUS as a part of the Gigantic Series Deforial, this new piece stands at about 29 cm. Fans of the series will recognize the Gigantic Series Deforial figure as the […]
The post Gigantic Series 4th Form Shin Godzilla Figure Revealed appeared first on Twinfinite.
---
Twinfinite Monday, March 7, 2022 2:17 PM
---
Twinfinite Monday, March 7, 2022 2:10 PM
Despite releasing in 2015, The Witcher 3: Wild Hunt is still one of the most popular games in the industry, maintaining a staunch player-base and attracting new people to experience the game's impressively detailed story. Thanks to this, the community is alive and thriving, especially the modding community. Just like with plenty of other titles, […]
The post Updated Witcher 3 First Person Mod Feels Like an Entirely Different Game appeared first on Twinfinite.
---
Siliconera Monday, March 7, 2022 3:00 PM
NIS America released a spotlight trailer showing the Switch and PC version of ZHP: Unlosing Ranger vs. Darkdeath Evilman. This tactical role-playing game will launch in May 2022 as half of NIS Classics Vol. 2. It has been more than a decade since ZHP originally launched for PlayStation Portable in 2010.
The ZHP spotlight trailer begins with Pirohiko Ichimonji, the Absolute Victory Unlosing Ranger, rushing to confront an enemy. Unfortunately, instead of saving the day, Pirohiko gets hit by a car. So now, it is up to the player to take on his Morph Belt, become the new Absolute Victory Unlosing Ranger, and vanquish the wicked Darkdeath Evilman.
Character customization is a major aspect of the game. There is typical equipment to use, but there is also a Body Modification system to further increase your stats and gain additional benefits. Your home base can be customized as well with facilities that provide more gameplay advantages. Meanwhile, the grid-based dungeons are multi-level and procedurally generated. Completing dungeons is another way to increase your stats, and the final goal is to become strong enough to defeat Darkdeath Evilman.
The ZHP spotlight trailer offers a fast glimpse of each of these elements.
https://www.youtube.com/watch?v=cb-BwzYvuE0
NIS Classics Vol. 2 will launch on the Nintendo Switch and PC on May 10, 2022 in North America and May 13, 2022 in Europe. It contains ZHP: Unlosing Ranger vs. Darkdeath Evilman and Makai Kingdom: Reclaimed and Rebound. The NIS Online Store is selling a limited edition of the Switch version for $99.99. On PC, Makai Kingdom and ZHP will be available to purchase individually.
The post ZHP Switch and PC Trailer Shows How to Become a Hero in NIS Classics Vol. 2 appeared first on Siliconera.
---
Siliconera Monday, March 7, 2022 2:00 PM
March 7th is the birthday of Hololive En Project: Hope Vtuber IRyS, and Cover celebrated it by opening pre-orders for special merchandise. This time, the collection includes a plush doll of the personality, a mug with her likeness, a rubber mat with Kito Koruta art on it, and a birthday voice line. Pre-orders are open now. The items are expected to ship from the official shop sometime between August and September 2022.
The new IRyS merchandise can be purchased piecemeal or in a $105 set. The physical rubber desk mat, which could be used as a mouse pad or while playing CCGs, costs $25 on its own. It is 34cm by 60cm. The MugRyS cup is $33 on its own and features James Choo art. It resembles' IRyS' face, including her horns, and is $33 on its own. The plush DollRyS toy will be just under a foot tall. It will be $41. Should someone buy the "Chilling after a Stream" voice line, it will be $9. If someone buys the full set, they will also get a bonus postcard.
Here's a closer look at all items in the collection.

Just like with Baelz Hakos birthday, IRyS' also meant the release of a new song and a birthday stream. In the case of the new track, it is a cover of Kanaria's "Identity."

The IRyS birthday merchandise pre-orders are open until April 11, 2022. The physical items are expected to ship sometime between mid-August and mid-September 2022.
The post Hololive En IRyS Birthday Merchandise Includes a Plush Doll appeared first on Siliconera.
---
Siliconera Monday, March 7, 2022 1:00 PM
Re:Zero characters are now available in Disgaea RPG. Boltrend announced the crossover event is now live in-game. This means there's a new story starring characters like Subaru and Emilia, as well as opportunities to get characters via a limited time banner. A login bonus that gives people 1,000 Nether Quartz is also in effect.
Four members of the Re:Zero cast are available as playable characters in Disgaea RPG. The lead heroine Emilia will be present. So will the twin oni maids Ram and Rem. Rounding out the crew is Beatrice, who works in the Forbidden Library in Emilia's home. While Subaru and Puck aren't playable, both of them will show up in the special event story.
Here's a trailer showing off the playable characters and story teaser.

This isn't the first anime crossover for Disgaea RPG. It's happened before. For example, at the end of 2021 the game held a Seven Deadly Sins event. This added Meliodas, Elizabeth, Diane, Gowther, and Ban as playable characters. People who logged in could get Gowther for free.
Disgaea RPG is available on Android and Apple iOS devices, and the Re:Zero event will run until March 23, 2022. The game is also available on PCs via Steam Early Access.
The post Four Re:Zero Characters Come to Disgaea RPG in a New Event appeared first on Siliconera.
---
Destructoid Monday, March 7, 2022 6:15 PM
---
Destructoid Monday, March 7, 2022 5:30 PM
---
Destructoid Monday, March 7, 2022 5:00 PM
---
Destructoid Monday, March 7, 2022 4:30 PM
---
Destructoid Monday, March 7, 2022 3:45 PM
---
Destructoid Monday, March 7, 2022 3:00 PM
---
Destructoid Monday, March 7, 2022 2:15 PM
---
Destructoid Monday, March 7, 2022 1:30 PM
---
Destructoid Monday, March 7, 2022 1:00 PM
---
PC Invasion - FeedDDD Monday, March 7, 2022 6:45 PM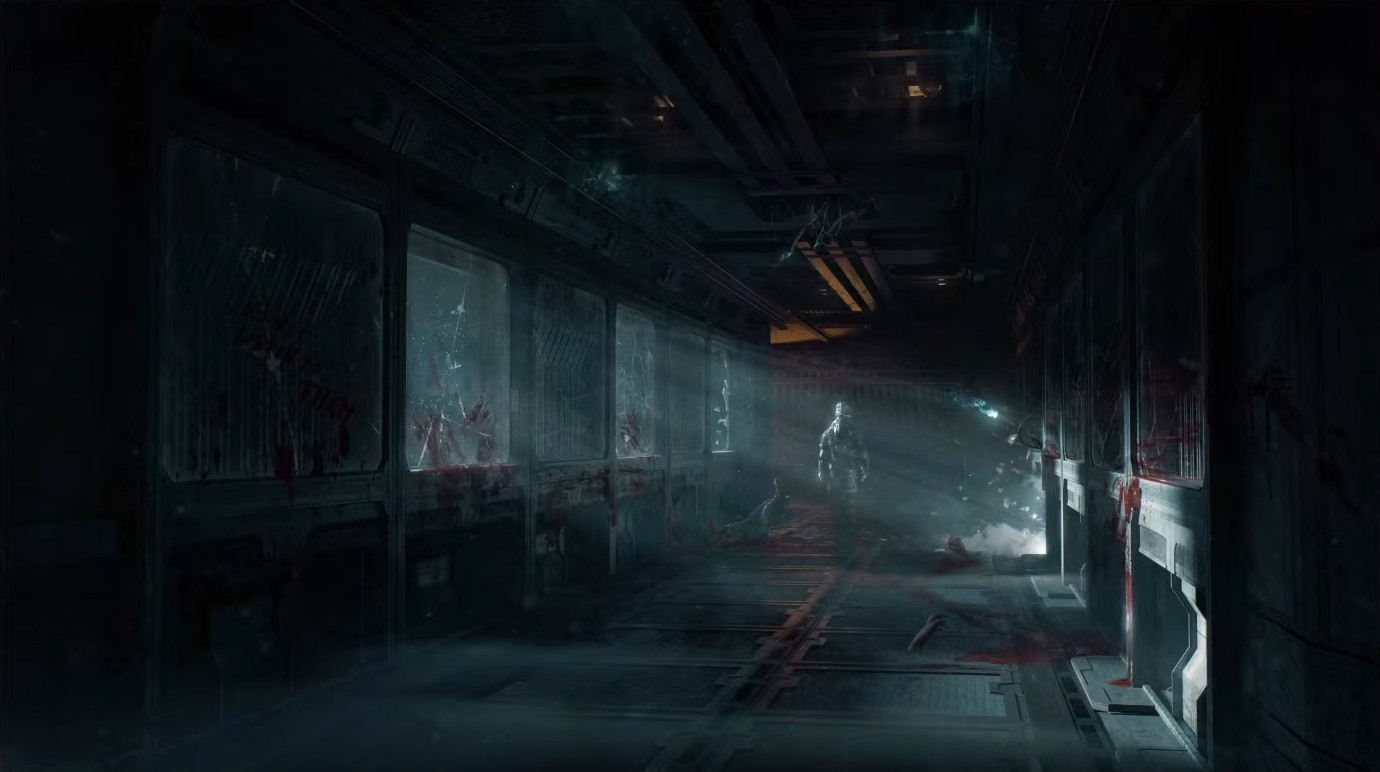 We were promised another look at EA Motive's upcoming horror game this year, and another look is what we'll have. Later this week on March 11, the developer is hosting a new livestream for the Dead Space remake. What will we learn this time? It's hard to say at the moment, but EA Motive may have dropped a wink. But the livestream will give us an update on the development of the Dead Space remake. And that's not even close to a bad thing. The first livestream was a frankly candid look at the game, which was still at the time very early in production. In a rare move, the livestream existed as a test of sorts, to show fans the foundation of the game and gain some feedback. The team showed off quite a lot, but much of it still felt like it was in concept form. We got to see some of the new lighting effects, powered by the Frostbite engine. It made the dreary halls of the USG Ishimura even more foreboding and atmospheric than what the original could achieve...
---
PC Invasion - FeedDDD Monday, March 7, 2022 5:50 PM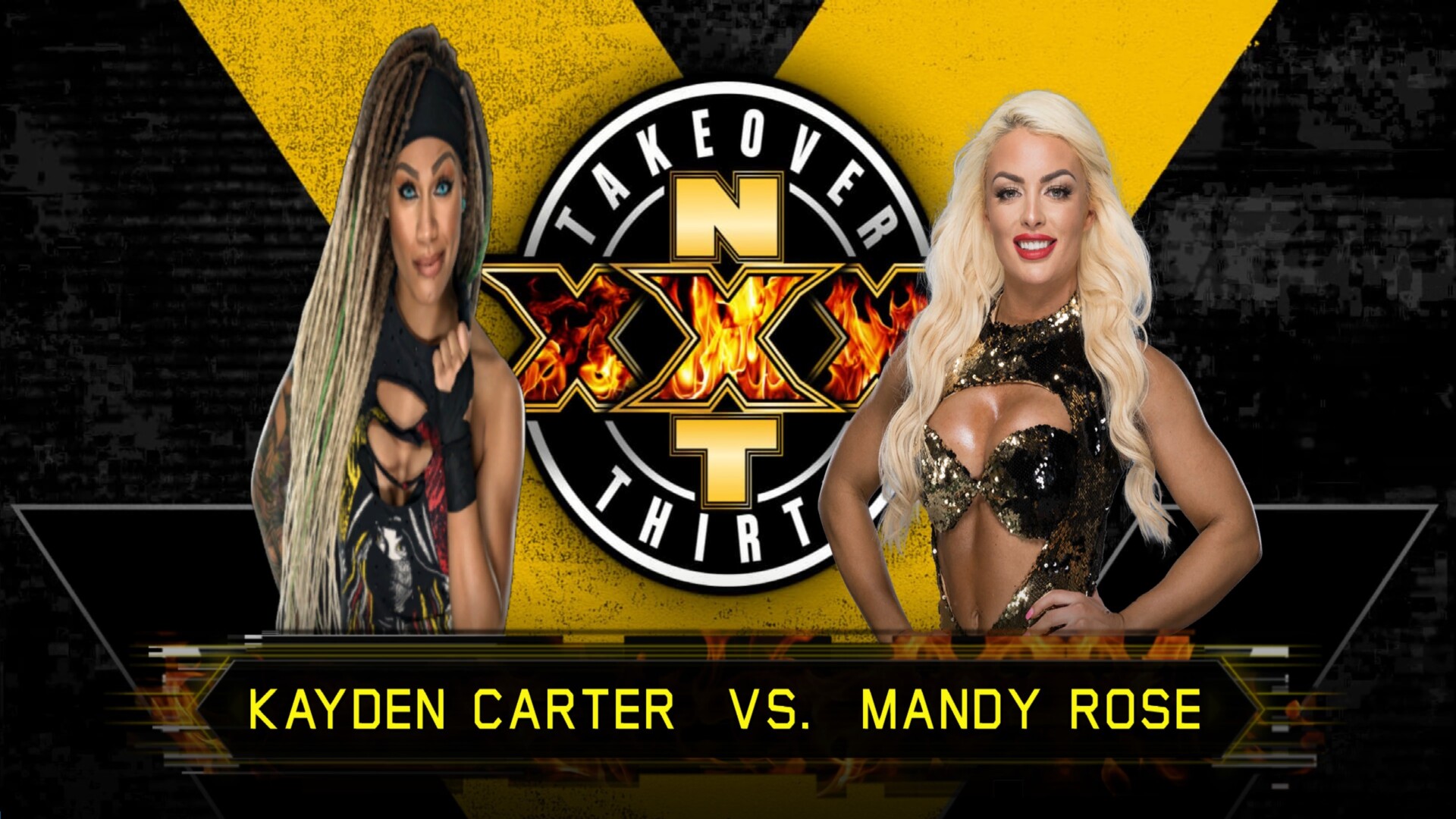 A key change in WWE 2K22 is that the selection menu uses real-life images for renders. You might be wondering how to make one of your own for personal use. Here's our WWE 2K22 guide to help you create a custom render or custom portrait for your CAWs. Note: We'll have a WWE 2K22 guides and features hub soon, so stay tuned. WWE 2K22 guide: How to make custom renders or custom portraits for your CAWs Assuming you already made your own character or, in my case, AEW's MJF, then you've probably come across WWE 2K22's upload site. This is what you'll also use if you want to acquire custom portraits for your wrestlers. So, where exactly do you get those kinds of images? The most obvious sources are the official websites of wrestling promotions. For instance, on WWE's roster page, you'll see a bunch of superstars there already. Simply right-click on an image and open it in a new tab. You should then be able to crop part of the image (i.e...
---
PC Invasion - FeedDDD Monday, March 7, 2022 5:20 PM
WWE 2K22's massive Creation Suite will have you making countless CAWs (create-a-wrestler or, in this case, create-a-superstar). With a plethora of options, you might feel overwhelmed if you're a newcomer to the series. Here's our WWE 2K22 guide to help you create a superstar, including face photos, attires, and movesets for your CAWs. Note: We'll have a WWE 2K22 guides and features hub soon, so stay tuned. WWE 2K22 guide: Face photos and attires for your CAWs WWE 2K22 – Uploading face photos, logos, and other designs Before you start making your own wrestler in the game, perhaps you'll want to acquire face photos to help you with the process. Mind you, the whole CAW process in WWE 2K22 and past wrestling games tends to be very time-consuming. As such, we'll just follow some beginner-level concepts. If you want to see yourself in the game, take a selfie where you're staring directly at the camera. Keep your face impassive (no gr...
---
PC Invasion - FeedDDD Monday, March 7, 2022 4:45 PM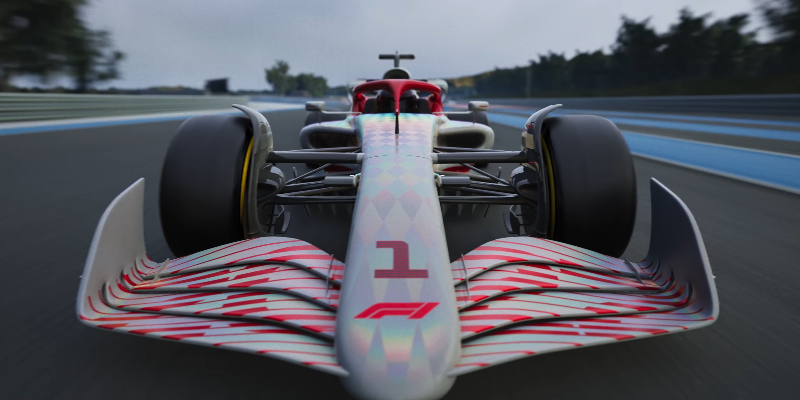 Developer Frontier Developments has unveiled a new project. Titled F1 Manager 2022, it is an upcoming Formula 1 management game that will be fully licensed and feature real-world teams and drivers. Frontier signed the deal to develop this game in early 2020, with the first installment of the series coming this summer. This is the latest adventure for Frontier Developments, the developers behind Planet Zoo, Jurassic World Evolution, and Elite Dangerous. With Planet Zoo having management and simulation aspects, the Cambridge-based studio has plenty of experience in this field. Formula 1 managing director Ross Brawn described F1 Manager 2022 as "a great opportunity for fans to put themselves in the shoes of a team principal." Meanwhile, game director Andy Fletcher promises an experience that will be as "authentic as it is exciting." Certainly, if it is managed well, this could fill a void in the market that Formula 1 fans have been hoping for. As for what...
---
PC Invasion - FeedDDD Monday, March 7, 2022 4:15 PM
If you grew up with the Nintendo 64 and kept up with the myriad 3D mascot platformers that came out at the time, you may remember an odd little game called Glover. Released back in 1998, the game starred a sentient, four-fingered glove that cleared levels by manipulating a rubber ball and guiding it towards the goal. Although the game mostly fell into obscurity as the years went by, it still has its fair share of fans. And luckily for them, Glover will no longer remain stuck on the N64, as retro revival specialist Piko Interactive announced that an HD re-release of the title will come to Steam. According to a press release, Piko Interactive began work on this remaster shortly after it bought the rights to the Glover IP a few years back. The company managed to make this remaster as close to the original as possible by taking the native code from the N64 release and implementing the necessary adjustments. Giving an old glove new life Piko Interactive CEO Eli Galindo noted that ...
---
Tabletop Gaming News Monday, March 7, 2022 6:00 PM
---
Tabletop Gaming News Monday, March 7, 2022 5:00 PM
---
Tabletop Gaming News Monday, March 7, 2022 4:00 PM
---
Tabletop Gaming News Monday, March 7, 2022 3:00 PM
---
Tabletop Gaming News Monday, March 7, 2022 2:00 PM
---
Player Assist | Game Guides & Walkthroughs Monday, March 7, 2022 1:22 PM
Pokemon Legends: Arceus takes place in the olden times of the Pokemon world when it was rare to find harmony between people and Pokemon. Set in the land of the Hisui region, known as Sinnoh region in the modern times, you join the Galaxy Expedition Team (or Galaxy Team) as a member of the Survey […]
---
Gaming Instincts – Next-Generation of Video Game Journalism Monday, March 7, 2022 4:23 PM
---
Gaming Instincts – Next-Generation of Video Game Journalism Monday, March 7, 2022 3:57 PM
---
Gaming Instincts – Next-Generation of Video Game Journalism Monday, March 7, 2022 3:18 PM
---
Gaming Instincts – Next-Generation of Video Game Journalism Monday, March 7, 2022 1:54 PM