---
Kotaku Wednesday, March 1, 2023 5:40 PM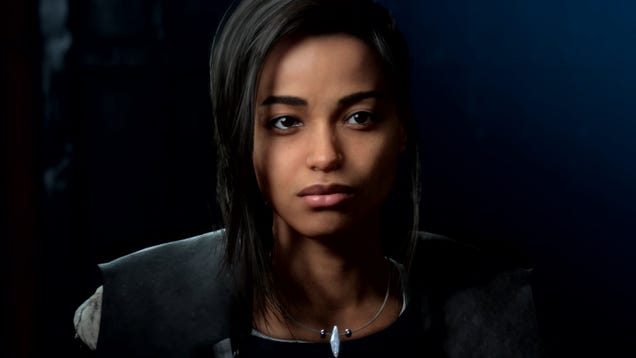 Yesterday, Luminous Productions, the developers behind the rocky fantasy parkour game Forspoken, announced that it will no longer exist as a separate game studio. On May 1, Luminous will be merged back into its parent company, Square Enix.
---
Kotaku Wednesday, March 1, 2023 5:10 PM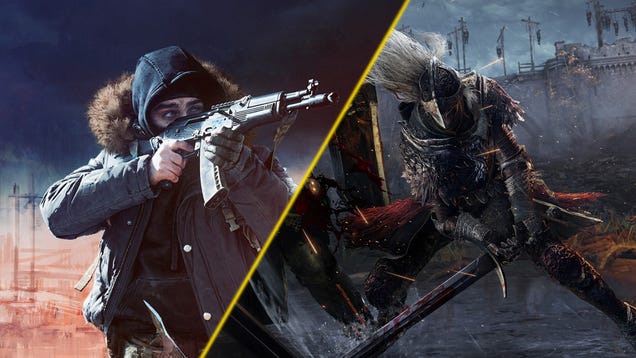 It seems that Elden Ring director Hidetaka Miyazaki and I share an affinity for the same kind of game: Extraction shooters. (I always knew he had good taste). In a recent interview, the award-winning director said that he was a fan of none other than Escape From Tarkov and, more importantly, that it and other…
---
Kotaku Wednesday, March 1, 2023 4:55 PM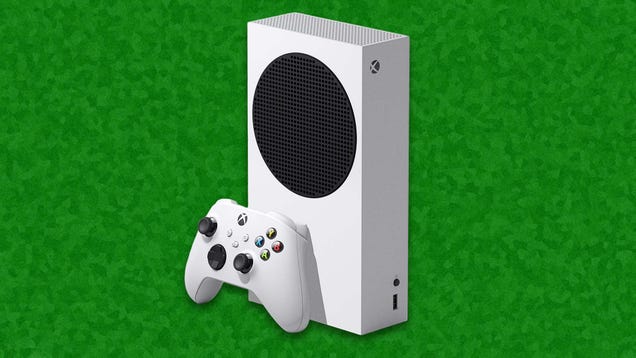 The Xbox Series S may not be the most powerful console out there, but its a perfect little machine for playing most Game Pass bangers and Xbox exclusives. And now, the Series S is available for only $150. The catch: You have to be a Verizon subscriber to take advantage of this limited-time deal.
---
Kotaku Wednesday, March 1, 2023 3:25 PM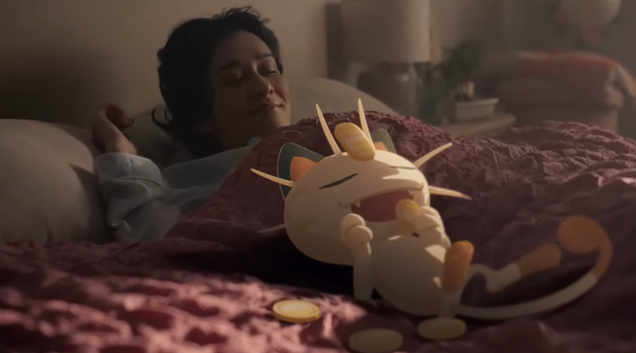 During today's Pokémon Presents, we finally got a look at the upcoming and highly anticipated Pokémon Sleep app. It was accompanied with an adorable live-action promo and some actual in-game footage.
---
Kotaku Wednesday, March 1, 2023 2:42 PM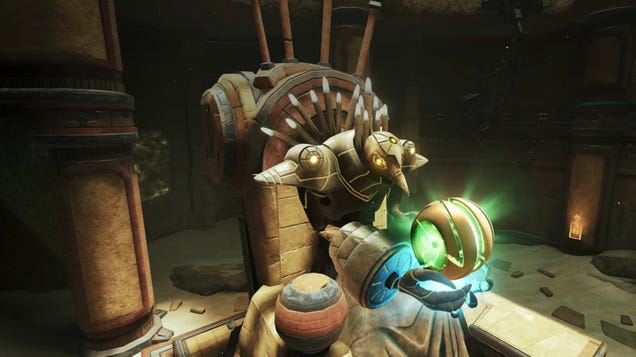 You'll get coaxed into turning bounty hunter Samus Aran into a compact, slippy metal Morph Ball shortly after you start the new Metroid Prime Remastered, quickly forcing you to dodge churning, red lava pits and obnoxiously buzzing bombers by rolling around them. This basic bowling ball movement becomes complex as you…
---
Kotaku Wednesday, March 1, 2023 2:30 PM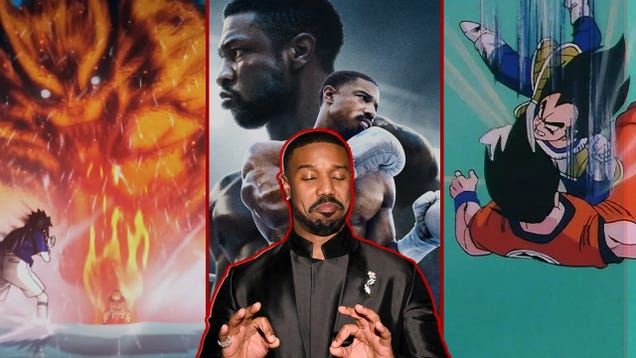 During a press junket interview for Creed III, actor Michael B. Jordan revealed that he wanted his directorial debut to be jam-packed with references to some of the best fights in anime.
---
Kotaku Wednesday, March 1, 2023 2:25 PM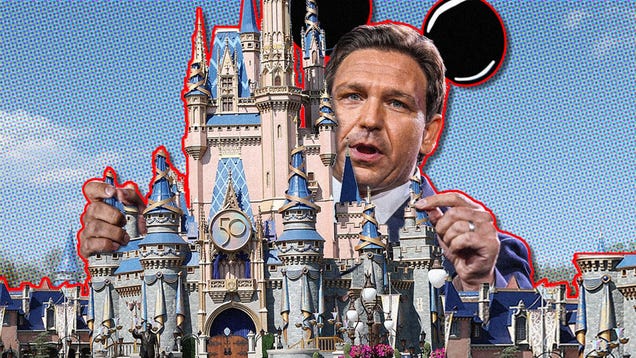 This week, Florida governor Ronald Dion DeSantis signed a bill that targets the Disney Company's control over the Reedy Creek Improvement District, a nearly 40-square mile area in Florida's Orange and Osceola counties. The area covers the Walt Disney World Resort and was, until now, under independent governance…
---
Kotaku Wednesday, March 1, 2023 2:20 PM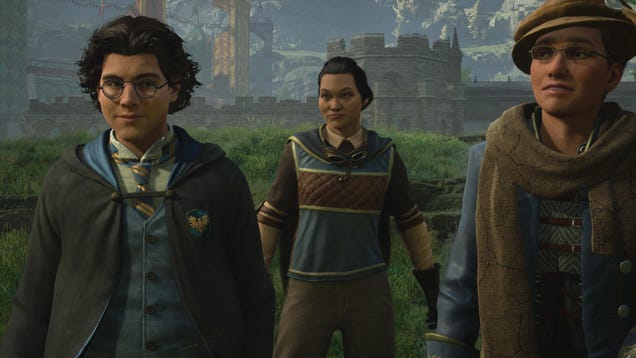 Just outside the main castle grounds in Hogwarts Legacy, the vibrant and towering Quidditch stands sit on the horizon, beckoning. If you hop on your broomstick, you can soar up the pitch's shorter walls and down onto the field itself, the impossibly green grass begging to be sullied by your footsteps. If you want, you…
---
Kotaku Wednesday, March 1, 2023 1:46 PM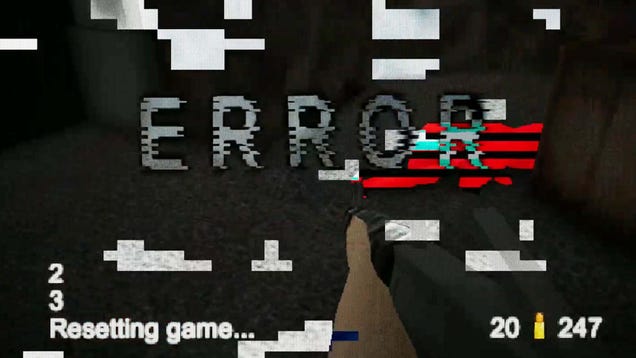 The opening level of GoldenEye 007 on the Nintendo 64 is one of the most iconic video game areas out there. The overcast skies, the low-res rock walls, the sniper towers, and the tunnel leading to an underground maze. Remember how it slowly causes your game to become more and more glitchy due to some unknown entity?…
---
Kotaku Wednesday, March 1, 2023 1:37 PM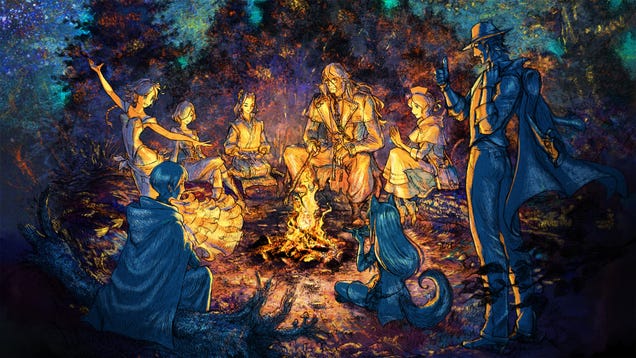 In a lot of ways, Octopath Traveler II can feel like a pretty straightforward turn-based RPG, but when you take into account its eight characters' original mechanics, its non-linear storytelling, and how unapologetic it can be about throwing you into the deep end, there's a lot of complexity under the hood. Whether…
---
Kotaku Wednesday, March 1, 2023 12:20 PM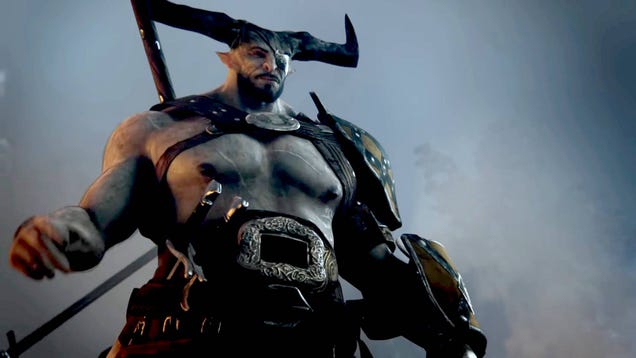 I like the Iron Bull a lot. I'd get a drink with a guy like him in real life. We'd get each others' backs if anyone was giving shit to either of us. Which is why I can't stop thinking about how badly his story arc concluded in the action RPG Dragon Age: Inquisition, and why I've been revisiting the ways it lines up…
---
Kotaku Wednesday, March 1, 2023 12:05 PM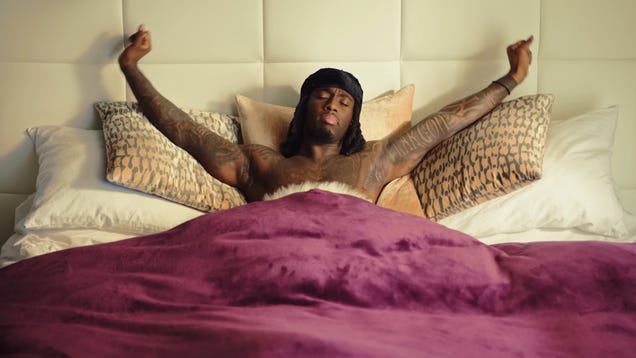 Kai Cenat, the 21-year-old rising Twitch star who took the Amazon-owned livestreaming platform by storm in 2021 and 2022, has smashed another record on the last day of Black History Month. This time, it was the record for the streamer with the most active subscribers, an accolade previously attained by Tyler "Ninja"…
---
Kotaku Wednesday, March 1, 2023 11:31 AM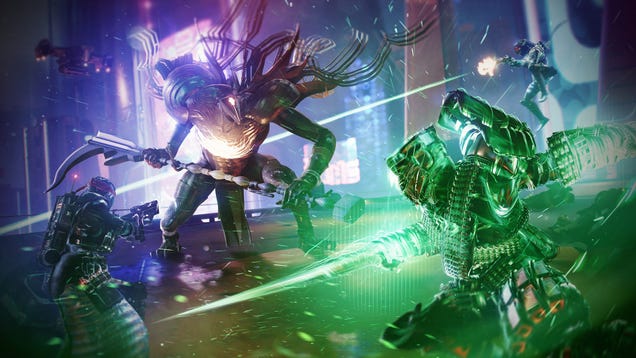 Ahead of this week's Lightfall release, Destiny 2 was on a roll. Season of the Seraph delivered on every front, including a terrific final mission and concluding cutscene showing the series' infamous white orb called the Traveler finally getting off its ass. The pre-release marketing campaign for Lightfall was firing…
---
PCGamesN Wednesday, March 1, 2023 4:45 PM
Wondering how to beat the Calus boss fight in Destiny 2 Lightfall? You're not alone. Both newer players and seasoned Guardians are struggling with the deranged disciple of The Witness, as it requires a fair amount of skill and agility regardless of whether you're playing on normal or Legendary difficulty. Fortunately, we can tell you exactly how to beat him. We'll break down the fight's two stages with tips and tactics for each, as well as recommendations for your weapons and build.
The fight against Calus in Destiny 2 Lightfall will require strong movement skills, powerful weapons, and a little bit of luck. However, no matter your skill level, you can take down the disgraced emperor with a few cheeky moves by leveraging the Destiny 2 Strand subclass in the FPS game. Here's what to do.
MORE FROM PCGAMESN:
Destiny 2 classes
,
Destiny 2 exotics
,
Destiny 2 builds
---
PCGamesN Wednesday, March 1, 2023 3:12 PM
What is The Veil in Destiny 2? It's a question that will occur to many Guardians when this mysterious object is mentioned, as it is by many characters, during Destiny 2 Lightfall's campaign. It's especially unusual because Bungie is usually pretty good at seeding the many Proper Nouns in Destiny's notoriously oblique lore, and The Veil's ubiquity is relatively sudden.
But worry not - in this guide we'll lay out everything we currently know about The Veil in Destiny 2, what it is, why everyone seems to want it, and where it came from. Be warned there are some spoilers ahead for the Destiny 2 Lightfall campaign, and that there's plenty Bungie has yet to reveal.
MORE FROM PCGAMESN:
Destiny 2 classes
,
Destiny 2 exotics
,
Destiny 2 builds
---
PCGamesN Wednesday, March 1, 2023 2:55 PM
A Minecraft Legends update from developers Mojang and Blackbird Interactive digs into some of the tools you'll have at your disposal in the upcoming Minecraft strategy game spinoff. Alongside the usual weapons you might expect, the team reveals how you'll use the power of music to summon and direct your troops, with the ability to learn new songs that unlock both defensive and offensive options.
Minecraft Legends release date
,
The best strategy games on PC
,
The best crafting games on PC
---
PCGamesN Wednesday, March 1, 2023 1:57 PM
The Genshin Impact Hu Tao and Yelan banners have gone above and beyond a previous sales record set by the recent Raiden Shogun and Ayato banners in version 3.3. Any player who has ever checked the anime game's subreddit probably saw this coming. Hu Tao and Yelan are both top-tier characters on nearly any Genshin Impact tier list, and even more important than that, the community absolutely loves them.
Genshin Impact codes
,
Genshin Impact character tier list
,
Genshin Impact leveling guide
---
PCGamesN Wednesday, March 1, 2023 1:31 PM
Destiny 2 character boosts let you expedite progress through the game on your alternate characters. As of Lightfall, character boosts allow players to skip the campaign on alternative accounts or bring their alternate characters to the game's soft cap… for a fee.
The primary benefit of character boosts in Destiny 2 is that they open access to some of the game's best content on your alternate characters without requiring you to complete the same Power level grind or campaign grind on all characters. While this is a convenient and time-saving way to level your character in the FPS game, it also has drawbacks. Still, it's an attractive option for people who want to bypass the grind to prepare for day one Destiny 2 Lightfall raid experiences or don't have time to repeat the campaign on two more characters.
MORE FROM PCGAMESN:
Destiny 2 classes
,
Destiny 2 exotics
,
Destiny 2 builds
---
PCGamesN Wednesday, March 1, 2023 1:24 PM
The Destiny 2 Lightfall Headlong puzzle is giving some Guardians trouble - if you're struggling with the solution, you're not alone. We've been there too, but it's not as tricky as it seems, and in this guide we'll show you exactly how to solve it.
If you're familiar with Destiny 2 puzzles, this one will be a piece of cake. But with the Destiny 2 player count on Steam reaching an all-time high upon the Lightfall release, you may be one of many New Lights inspired to fully commit to one of the best free PC games available. If so, you may be less familiar with how to solve the game's numerous puzzles, many of which you'll encounter in The Root of Nightmares, the Destiny 2 Lightfall raid. Here's how you can solve the Headlong puzzle that launched with Lightfall and Destiny 2 season 20.
MORE FROM PCGAMESN:
Destiny 2 classes
,
Destiny 2 exotics
,
Destiny 2 builds
---
PCGamesN Wednesday, March 1, 2023 1:00 PM
What is the Destiny 2 season 21 release date? It's rapidly approaching, and Bungie is already offering players a sneak peek at what they can expect in the game's next seasonal instalment. We've brought together all that information for you right here. While there's still plenty to discover in Lightfall and season 20, it's not too soon to look toward the game's next seasonal instalment to find out what's to come.
As of Lightfall, the popular FPS game underwent various changes such as introducing Loadouts, Guardian Ranks, and Commendations. The Bungie team plans to continue iterating on these systems, accounting for player feedback while trying to build the most robust multiplayer game possible. Here's exactly how those plans are set to take shape in the next season.
MORE FROM PCGAMESN:
Destiny 2 classes
,
Destiny 2 exotics
,
Destiny 2 builds
---
PCGamesN Wednesday, March 1, 2023 12:49 PM
Destiny 2 Cloud Accretions are the new local resource for Neptune, and you'll want to haul in as much as you can if you want to get your hands on some high-level gear - something that's invaluable early on in the campaign, especially if you're tackling the story on legendary difficulty.
Thankfully, Cloud Accretions aren't a craft resource, they only serve to increase your rank with Nimbus in the free PC game, so you won't have to stockpile them like the destination materials that were recently deprioritized in the space game. Increasing your rank with Nimbus not only grants you legendary engrams, but also gives you access to a full set of armour and upgrade modules, which allow you to increase the power level of your Lightfall exotics whenever you like.
MORE FROM PCGAMESN:
Destiny 2 classes
,
Destiny 2 exotics
,
Destiny 2 builds
---
PCGamesN Wednesday, March 1, 2023 12:30 PM
The Hogwarts Legacy map allows fans to visit many of their favourite locations around the wizarding world. Whether you want to explore every mystery the castle holds, grab a drink in Hogsmeade, or just wander the gorgeous mountainous landscape, there's something for you.
In such a massive open-world game, the map is crucial to your exploration, and Hogwarts Legacy is no different. With plenty of locations to explore within the school's halls and the Scottish Highlands, you need to know how to read this mammoth map, especially since it can get quite overwhelming as we explore in our Hogwarts Legacy review. Here's everything you need to know about the Hogwarts Legacy map including all the regions and major landmarks you can explore.
MORE FROM PCGAMESN:
Hogwarts Legacy mods
,
All Hogwarts Legacy spells
,
Hogwarts Legacy system requirements
---
PCGamesN Wednesday, March 1, 2023 12:27 PM
Cryptids are at the centre of Fallout 76 season 12, as Bethesda reveals all the new content, changes, and improvements for the multiplayer game with update 42.
Fallout 76 Mutations
,
Fallout 76 Perk Cards
,
Buy Fallout 76
---
PCGamesN Wednesday, March 1, 2023 12:26 PM
There's a new Wild Hearts patch on Steam and the EA app, and it's packed with a multitude of bug fixes and other tweaks for the fantasy hunting RPG game from Koei Tecmo's Omega Force studio. The Wild Hearts 1.05 update includes welcome fixes for several frustrating story progression bugs, some improvements to online co-op play, and the end to an item duplication glitch caused by resetting your weapon tree progression.
Wild Hearts review
,
Wild Hearts monster list
,
Wild Hearts weapons
---
PCGamesN Wednesday, March 1, 2023 12:23 PM
Want to know the Manor Lords release date? Want to rule a medieval empire? Dominate the economy? Crush all who dare to oppose you with a magnificent army? The upcoming city-building real-time strategy game, lets you do all that and more.
Manor Lords is a creation from Slavic Magic who, impressively enough, is a solo developer. Inspired by late 14th century Franconia, the strategic RTS game aims to provide a historically accurate experience, with natural city growth and intense battles. If you wish to learn more, here's everything we know about Manor Lords so far.
MORE FROM PCGAMESN:
Best city builders
,
Best PC strategy games
---
PCGamesN Wednesday, March 1, 2023 12:25 PM
Looking for a Genshin Impact tier list? There are currently 64 Genshin Impact characters available, so there's no shortage of candidates for your dream team. But with so many different weapons, elementals, talents, ascension bonuses, and constellation upgrades, finding your favourites can be challenging.
Don't let the placement of the characters on our Genshin Impact tier list deter you from pulling on the next character banner. While base stats and elemental abilities are important, the value of a character also depends on personal playstyle, available weapons and artifacts, and team composition. That being said, if your favourite Genshin Impact character is in C tier or below, you may struggle to get past some of the more challenging Spiral Abyss floors. Don't worry too much if your favourite Genshin Impact character is on one of the lower tiers; you can still make it work with our recommended Genshin Impact builds. Being on a lower tier in the free PC game means that there are better alternatives, or the character needs a very specific build or team to shine.
MORE FROM PCGAMESN:
Genshin Impact codes
,
Genshin Impact character tier list
,
Genshin Impact leveling guide
---
PCGamesN Wednesday, March 1, 2023 11:36 AM
If you're wondering how to hit the Destiny 2 Lightfall soft cap, or aren't even sure what the power cap is, we've got you. Every piece of gear and weaponry you equip in Destiny 2 has a power level - a number that denotes how powerful that piece of equipment is. Your overall power level is an average of all of your equipped items and indicates just how strong you are currently.
There are challenges in the free PC game require a certain power level in order to be possible; if you're too low, the enemies will shrug your attacks off like they're nothing, even if you're using one of the new Lightfall exotics. The 'soft cap' is the first tier of power level you're looking to reach in Destiny 2, and is a great platform so you can start thinking about the upcoming Lightfall raid.
MORE FROM PCGAMESN:
Destiny 2 classes
,
Destiny 2 exotics
,
Destiny 2 builds
---
PCGamesN Wednesday, March 1, 2023 11:25 AM
The Sons of the Forest can opener can be used in game to access some, well, less-than-appetising food items in your inventory, but you can't be fussy when you're stranded on a cannibal-filled island - sometimes cat food is better than human flesh.
In order to open cans of food in Sons of the Forest, you'll need to find the can opener location. It might not be one of the most essential items in the survival game, with the likes of the Sons of the Forest shovel and rope gun taking precedence, but since it's not difficult to locate, we'd recommend going after it on your travels. After all, you'll be furious when you're stuck with a rumbly tummy and only tins of food you can't open if you don't. So, here's where to go to find the Sons of the Forest can opener location - and how to use it.
MORE FROM PCGAMESN:
Sons of the Forest system requirements
,
Sons of the Forest release date
,
Best horror games
---
PCGamesN Wednesday, March 1, 2023 11:22 AM
The best gaming laptop models of today can come close to matching the performance of their high-end desktop brethren, in a more convenient, compact, and portable form factor. The ever-growing number of mobile machines is a sight to behold, each varying in size, shape, and spec, meaning there's something out there for everyone.
MORE FROM PCGAMESN:
Best SSD for gaming
,
How to build a gaming PC
,
Best gaming CPU
---
PCGamesN Wednesday, March 1, 2023 11:10 AM
Want to know the Elden Ring Shadow of the Erdtree release date? Fans have been anticipating the Elden Ring Shadow of the Erdtree release date ever since they sat upon the throne and became the Elden Lord. While you could spend hundreds of hours playing Elden Ring, the most hardcore players have spent several months clamouring for an expansion.
As one of the best PC games, the Elden Ring community has been waiting for this eventful day for some time. FromSoftware, the developers behind the RPG game, had an opportunity to reveal the DLC at The Game Awards 2022 when they won the coveted Game of the Year award. Elden Ring also celebrated its first birthday recently, but the devs waited a few days until they revealed they were working on the Elden Ring expansion. Here's everything you need to know about the Elden Ring Shadow of the Erdtree release date, including what it might be about, and when you can expect to play it.
MORE FROM PCGAMESN:
The best Elden Ring builds
,
Elden Ring bosses
,
The best Elden Ring classes
---
PCGamesN Wednesday, March 1, 2023 11:07 AM
Want to know how to install Minecraft Forge and manage your mods? It's pretty simple to set up, and once you get started you'll have a place to keep track of all your mods, whether that's tweaking your interface or spicing up your exploration.
Minecraft is one of the best sandbox games, nay best PC games, of all time, but at over a decade old, Minecraft mods are just one of the things keeping players coming back year after year. Mods are not in short supply for Minecraft either, so when it comes to managing your Forge mods, the sheer volume can be a tad overwhelming. Minecraft Forge only works for the Java Edition, so if you're not living your best modding life on the original PC version, then there's plenty of fun to be had exploring Minecraft PE seeds to keep your busy for hours.
MORE FROM PCGAMESN:
Minecraft seeds
,
Minecraft skins
,
Minecraft mods
---
PCGamesN Wednesday, March 1, 2023 11:08 AM
Want to know which Hogwarts Legacy characters will be attending school alongside you, teaching you the ways of the wizarding world, or leading you to trouble in Diagon Alley?
With so many iconic characters from the Harry Potter series to pick from like the Niffler from Fantastic Beasts, to heroes such as Cedric Diggory, and even the villainous Lucius Malfoy - but do any of them appear in the open-world game? Is Harry Potter in Hogwarts Legacy, for example? Or Hagrid? We've compiled a list of every character in Hogwarts Legacy featuring both new and returning characters from the Harry Potter series.
MORE FROM PCGAMESN:
Hogwarts Legacy mods
,
All Hogwarts Legacy spells
,
Hogwarts Legacy system requirements
---
PCGamesN Wednesday, March 1, 2023 11:04 AM
Knowing how to unlock Hogwarts Legacy mounts is valuable information if you're tired of sprinting everywhere or fancy something a bit more thrilling than your broomstick. A few different beasts are available to you as mounts, but they're locked away behind a certain story mission until you can ride them.
There are lots of Hogwarts Legacy beasts in the open-world game that you can keep within the vivarium in your Room of Requirement. However, there are a few different types of beasts in Hogwarts Legacy that you can ride, including flying mounts, which are especially helpful for getting around the Hogwarts Legacy map. This is everything you need to know about the Hogwarts Legacy mounts and how to unlock them.
MORE FROM PCGAMESN:
Hogwarts Legacy mods
,
All Hogwarts Legacy spells
,
Hogwarts Legacy system requirements
---
PCGamesN Wednesday, March 1, 2023 11:00 AM
It's no secret that Mainframe Industries has been cooking up something special in the background, but we've finally been introduced to Pax Dei, the developer's upcoming Steam MMORPG.
MORE FROM PCGAMESN:
Best medieval games
,
Best MMORPGs
---
Rock Paper Shotgun Latest Articles Feed Wednesday, March 1, 2023 1:19 PM
A new thing for RPS in 2023 is the RPS Game Club, a kind of monthly book club for games where we pick a game to play each month, write some cool things about it, and have a big all liveblog discussion with you lot, our readers, at the end of it. It's a project I've been wanting to get off the ground for some time now, and finally, the Treehouse Game Club doors have been busted open... and there's some toe-tapping guitar music coming from inside? That's right, we're playing Hi-Fi Rush as our first RPS Game Club game, and we hope you'll join us on this month-long musical journey.
---
Rock Paper Shotgun Latest Articles Feed Wednesday, March 1, 2023 1:13 PM
AMD's Ryzen 7000X3D processors are now available (in theory), so we're seeing some big discounts on previously-released options that bring them into newfound relevance. Such is the case with the Ryzen 7 7700X, the middle child of the Zen 4 lineup and an absolutely beastly performer when it comes to gaming thanks to its full-fat eight-core, one-CCD design. This chip launched at $399 but is now $100 cheaper thanks to a discount code at Newegg, where you can pick up the 7700X for $298.99 when you use code BTSCP2655 at the checkout.
---
Rock Paper Shotgun Latest Articles Feed Wednesday, March 1, 2023 12:59 PM
The Elgato Stream Deck Mini debuted for £70 or $100, but now it's down to £54.99 on Amazon UK. That's a handy 21% off and a fairly decent cost of entry and a historic low price for a useful macro-pad, with easy integrations for streaming apps, media and general automation.
---
Rock Paper Shotgun Latest Articles Feed Wednesday, March 1, 2023 12:00 PM
"I was deranged," says Half-Life writer Marc Laidlaw of his decision to publish the plot of Episode 3 as fanfiction. "I was living on an island, totally cut off from my friends and creative community of the last couple decades, I was completely out of touch and had nobody to talk me out of it. It just seemed like a fun thing to do… until I did it."
Laidlaw first discovered that community in the mid 90s, in the office of Valve, where Gabe Newell and team were already hard at work on Half-Life. "I'd seen bits and pieces of the levels they were working on, but as soon as I heard the name, I just got this amazing buzz," Laidlaw says. "I could see the whole world they were aiming at somehow, and I felt it was a collective vision. This is one reason it's so weird to me when people try to attribute authorship to me that I've never felt. It was all there when I got there, in embryo."
---
Rock Paper Shotgun Latest Articles Feed Wednesday, March 1, 2023 11:37 AM
Earlier this month, the studio behind Deep Rock Galactic announced that they were branching out (or digging in) to publishing with their new initiative Ghost Ship Publishing. Today, the team held a fifth-anniversary livestream for their hit co-op shooter, and they also announced the first three games they'll be releasing as a publisher, including a Deep Rock Galactic spin-off, a top-down shooter, and a spell-slinging roguelike - all coming from indie teams based in Denmark.
---
Rock Paper Shotgun Latest Articles Feed Wednesday, March 1, 2023 11:30 AM
There's a sometimes hard to define line between a game that effectively establishes and embellishes its fiction (good, righteous), and one that has "lore" (tedious, lowly). It's a delicate art that warrants close consideration. It also warrants some good examples, which brings us to ΔV: Rings Of Saturn. Which, as it gets closer to release, I'm going to be nice to and call either Delta V or Rings Of Saturn. Even though Triangle Vee Colon Rings is more fun.
It's also fun, having played it, to keep up with how it's doing in early access, not just because I'm looking forward to seeing it take off, but because its dev has spent the last few years writing delightful patch notes in the style of in-world news bulletins.
---
Twinfinite Wednesday, March 1, 2023 2:07 PM
It's Eren Yeager's turn to take on Fortnite!
---
Twinfinite Wednesday, March 1, 2023 1:22 PM
Telltale Games is trying to avoid crunching culture and deliver a solid title.
---
Twinfinite Wednesday, March 1, 2023 12:18 PM
More mystery and cryptic clues, please!
---
Siliconera Wednesday, March 1, 2023 5:30 PM
Ochette is one of Octopath Traveler 2's best characters, as the hunter is just incredible. Her Provoke ability is phenomenal for fights. She's also just generally adorable. I highly recommend using her whenever you can, so here are some tips for making the most of her abilities.
How Do You Recruit Ochette in Octopath Traveler 2
If you don't start with Ochette as your first character, you'll find her in the Beasting Village in Toto'haha.
How Does Ochette Work in Octopath Traveler 2
Ochette is amazing, and it is all because of Provoke. She can have six not-story-relevant monsters by her side at all time. You can also turn an Auto-Capture function on, to add a random chance of capturing any monster she defeats. So frankly, because of its versatility, I recommend relying on that.
Here's the full list of Hunter skills Ochette can learn in Octopath Traveler 2. Note that you can only get Draefendi's Bow after learning all of the other skills.
Precise Shot: 6SP to attack enemies twice with a bow.
Thunderbird: 7SP to attack one enemy with lightning.
Cleaving Blow: 12SP to hit one enemy with an axe and get a buff based on their type.
Mercy Strike: 4SP to hit an enemy with a bow and leave them with 1HP.
Take Aim: 8SP to temporarily raise everyone's accuracy and critical rate.
Leghold Trap: 10SP to make one enemy act last temporarily.
Abating Orb: 9SP to nullify an enemy's buffs.
Draefendi's Bow: 30SP to deal bow damage to every enemy three times.
All of the hunter skills are great, and to be frank you want to learn all seven as soon as possible. That's because all four Support Skills are fantastic for Ochette. Heighten Senses makes her act first, which is good for capturing monsters. You get that at four skills. You also get More Rare Monsters at six skills, which means potentially better allies to summon with Provoke. Eagle Eye is great, since her critical rate goes up by 50. You get that after learning five skills. Finally, Salt in the Wound is the seven skill unlock. Since the official description says it best, "The equpping character has a 50% chance of acting twice when breaking a foe. This will not trigger in succession."
Her Talent is just to Prepare monsters she isn't using. This turns them into food. It's used for Befriending. However, you can also use it to heal.
Also, her Animal Instincts Latent Power limit break is wonderful. It enables you to use Beastly Claws, Beastly Fangs, or Beastly Howl once. Beastly Howl is good, due to lowering all defenses and Shield Points, so I like to save it for bosses. The same goes for Beastly Fangs, which is a super strong single enemy attack. With Beastly Claws, that's a good one to pull out when facing general enemies, as it attacks everyone.
What About Ochette Octopath Traveler 2 Path Actions?
Okay, so Ochette has one super helpful Path Action and one that's only so-so in Octopath Traveler 2.
Befriend is great! It's a NPC-recruiting action that lets you bring an NPC along to use in battle or complete side stories. It's tied to the food she "prepares" from monsters she "captures" too. So if you're pushing yourself and venturing into high level areas, you can get access to folks you normally couldn't, due to Temenos' level being too low to guide them or Agnea's Allure depending on chance. Not to mention it's cheaper than Partitio's Hire.
She can also Provoke someone. This is basically a way to knock them out in the same way Throne can Ambush or Castti can Soothe. Like Hikari's Challenge, it's a daytime action. However, I've really only ever needed it for side stories like "The Late Riser," so… it's not the best!
Which Secondary Jobs are Good for Ochette in Octopath Traveler 2
Honestly, Ochette's Provoke is so good that you might not even find yourself needing to use any job skills. It's just wonderful.
If you do, then going with an Octopath Traveler 2 secondary job that add additional weapons to Ochette's repertoire can be helpful. Armsmaster gives her everything, which can't hurt. If you're using Ochette as an attacker, giving her the warrior class adds the sword and spear to the axe and bow she always uses.
If you're leaning into her hunter skills as a means of debuffing, then the thief and its complementary skills and sword and dagger weapon access works well.
Octopath Traveler 2 is available for the Switch, PS4, PS5, and PC. A demo is available.
The post What to Know About Ochette in Octopath Traveler 2 appeared first on Siliconera.
---
Siliconera Wednesday, March 1, 2023 5:00 PM
In the past, Producer Naoki Yoshida confirmed that you can pet the dog Torgal, in FFXVI. Now, he's elaborated on this statement at the end of an interview between Yoshida, Combat Director Ryota Suzuki, and the 4Gamer interviewer about how the development team built the game for players who are not good at action games. Players will be able to manually order Torgal around and reward him for a job well done. [Thanks, 4Gamer!]
While the hurdle for the difficulty of the action is allegedly fairly low in FFXVI, to make it fun for beginners, more experienced action players can customize the game to make it more challenging. This is through making a lot of the controls manual. For example, you can manually flip through your summons, give Torgal orders, use items, and such. So you will have more things to juggle in the midst of combat.
If FFXVI players do not wish to manually control Torgal, his AI will perform the most optimal action in whatever situation you're in. As well, Clive's status does not matter when you give orders to Torgal. This means that even if Clive takes a hit that would otherwise mess up your combo, you can order Torgal to attack before the hit lands. If Torgal's attack goes through, your combo will remain unbroken. You can also use this logic to add variety to y our combos. If you do so, Yoshida said that he hopes that you will give Torgal the dog lots of pats, since his expressions are "very cute."
Final Fantasy XVI will come out for the PS5 on June 22, 2023.
The post Yoshida Wants FFXVI Players to Pet Torgal appeared first on Siliconera.
---
Siliconera Wednesday, March 1, 2023 4:30 PM
Sometimes, an Octopath Traveler 2 side story like "Proof of Innocence" can be fairly easy to complete, but you might not know how unless you're paying attention. In this case, you can get Meylan the guard's quest, then pretty much immediately solve it. However, you may not know to consider the Sickly Woman to do so.
People can pick up this side story by talking to Meylan outside the Timberrain courthouse during the day. He'll mention how he thinks the person on trial may be innocent, but it seems a conviction is certain. Your task is to help find additional evidence.

The key to solving this side story is to take about 15 steps to the left. The bridge directly to the courthouse's left has a Sickly Woman standing on it both night and day. If you befriend, guide, hire, or allure her, you can bring her to Meylan to provide testimony.
As a reward for finishing "Proof of Innocence" in Octopath Traveler 2, you'll get 11,000 leaves, a Nourishing Nut (L), and an Olive of Life (M). When the quest ends, you'll hear some people talking about a crime and see Meylan listening, hinting there could be more to this storyline.
Octopath Traveler 2 is available for the Switch, PS4, PS5, and PC. A demo is available.
The post How to Finish the 'Proof of Innocence' Octopath Traveler 2 Side Story appeared first on Siliconera.
---
Siliconera Wednesday, March 1, 2023 4:00 PM
Koei Tecmo released a Fatal Frame: Mask of the Lunar Eclipse costume showcase ahead of the the upcoming remaster. These costumes are all available as part of pre-order incentives or as special editions bonuses. Many of these costumes are brand new additions for the remaster.
Players who purchase the Digital Deluxe Edition of Fatal Frame: Mask of the Lunar Eclipse can receive a large set of costumes. These include swimsuit outfits for Ruka, Misaki and Choshiro and Chinese Evening Dress and Nightwear outfits for Ruka and Misaki. Ruka and Misaki also gain the Cat Ears accessory while Choshiro gets a Detective Hat. The girls also get access to the Organ Mask accessory, based on masks found throughout the story.
Those pre-ordering any edition of Fatal Frame: Mask of the Lunar Eclipse, they can get a Marie Rose costume for Ruka, based on the Dead or Alive series, which has been shown off before. All characters also get access to a Fox Mask accessory and the Spirit Stone Flashlight hat. There is also a Camera Obscura hat available for those with save data of Maiden of Black Water on the same system. Both the flashlight and camera hats replace the head of your character with the respective ghost-hunting tool.
The Fatal Frame: Mask of the Lunar Eclipse trailer also showed off various other outfits, including additional swimsuits for each character available to unlock in-game.
https://www.youtube.com/watch?v=3BulZ-a_ZSE
Fatal Frame: Mask of the Lunar Eclipse releases digitally for the Nintendo Switch, PlayStation 4 and 5, Xbox and PC via Steam on March 9, 2023.
The post Fatal Frame: Mask of the Lunar Eclipse Showcases Its Bonus Costumes appeared first on Siliconera.
---
Siliconera Wednesday, March 1, 2023 3:30 PM
Square Enix made an official TikTok account for FFXIV. As of the time of writing, it is not following any other accounts and it has around 1,500 followers. There is only one video thus far, and it is of a Chocobo shuffling to the Eorzean version of the Chocobo theme song.
According to the Twitter announcement, the FFXIV Twitter account is for posting unique FFXIV videos, as well as news. The Twitter account will remain the main hub of information though. It is unknown if there will be news exclusive to the TikTok account, as well as how it will deliver them. Other brands that have embraced TikTok tend to use memes and current trends to remain relevant in the algorithm.
Because of the popularity of FFXIV, it is a game people may see often on TikTok. There are TikToks in which players use their Warriors of Light to enact skits. Some other users create edits of scenes or characters from the game. That it is separate from Square Enix's official TikTok is likely due to FFXIV having enough content to sustain its own entire account. Users will also be able to use FFXIV music for their own TikToks. According to Square Enix's rules and guidelines, you can only use them on the TikTok platform. As well, like most other copyrighted sounds on the app, only a minute of the track is available for you to use.
FFXIV is readily available on the PS4, PS5, and Windows PC.
The post Square Enix Launches Official FFXIV TikTok Account appeared first on Siliconera.
---
Siliconera Wednesday, March 1, 2023 3:05 PM
I've been around animals for a long time. Both as someone who's owned a cat and volunteered in a shelter, I've seen a lot. There are a lot of accessories for pets that can end up being more about form than function. Especially if it gets into the range of costumes. Like I loved the Kirby cat hat I subjected my late cat too, but it wasn't all that well made and it was more of a thing I'd coerce him into wearing for a few pictures, then need to take off because it was "delicate." It's a nice change of pace to see the Pawsonify Persona 5 Royal cat accessories are instead the sort of daily life items you can actually use.
I ended up being sent two items to check out in person. One is the Persona 5 Royal Panther ID tag, and the other is the Phantom Thieves cat collar. Normally the former would be $22, engraving included, and the latter $20. After seeing both in person, the pricing isn't unreasonable. This is a hard metal tag with multiple colors and a relatively intricate design. I've paid upwards of $10 for engraved, plain brass tags before. The collar is made of nylon and is fairly strong. There's a plastic breakaway fastener, which when I tested (when not on the cat) had no trouble pulling apart under stress. I'd feel safe leaving it on Callie the cat at all times.
[gallery columns="2" size="full" ids="953242,953243" link="file"]
What I appreciated about the tag itself is that this does feel like an enamel tag with a protective finish, as well as a sturdy metal. The last time I got a novelty tag for a pet, it involved a How to Train Your Dragons Toothless finish. Because of the nature of it and no protective coating, various dings and scratches meant part of Toothless' face was gone after almost two years. I could see this Persona 5 Royal Panther ID tag lasting for years, due to the design.
It's also appreciated that the Pawsonify products allowed me to customize the Persona 5 Royal cat collar ever so slightly. The subject of this analysis and photo shoot is skittish around certain sorts of noises, like car alarms, door bells, knocking on doors, and — inconveniently — bells. The nature of it means that I could remove the bell once her discomfort became evident. (Note that no cats were harmed over the course of this assessment. I rewarded the participant with ample treats.)
[gallery size="full" ids="953246,953244,953245" link="file"]
Another helpful bonus is that the Persona 5 Royal cat collar does feel durable and sturdy, but it isn't too wide or thick. There have been issues with what kinds of collars Callie can actually wear. If it's too wide, she will kick at it until it comes off. If it is too thick or has too many embellishments or tabs, she will scratch at her neck due to the irritation. She's been wearing this collar for over three days now and shown no discomfort whatsoever. It almost seems like she doesn't realize it is there, which is an ideal situation. I do wish the character art of people like Joker and Fox was a bit more distinct on it, but this is teh cat-size collar and it might be more evident on a dog collar or leash.
It honestly seems like the Pawsonify line of Persona 5 Royal cat and dog items fall into the sweet spot of properly citing source material and being something you could actually use. The collar and tag seem durable enough that I could use them without any concerns on a daily basis. The sizing is such that our test subject Callie actually didn't care about being forced to wear it, which is quite a feat. It also is a faithful reproduction of iconic designs, though people getting the cat collar
The Persona 5 Royal Pawsonify cat and dog accessories are available now.
The post Pawsonify Persona 5 Royal Cat Accessories are Quite Practical appeared first on Siliconera.
---
Siliconera Wednesday, March 1, 2023 3:00 PM
Atlus and Pawsonify announced a collection of cat and dog accessories based on Persona 5 Royal. The selection includes collars, ID tags, and a leach with designs based upon characters and motifs from the series. All items are immediately available.
Four characters from Persona 5 Royal are represented in the cat and dog pet accessories at Pawsonify. Joker, Ann "Panther" Takamaki, Ryuji "Skull" Sakamoto, and Yusuke "Fox" Kitagawa's masks show up as pet ID tags. All four also appear on the collar and leash options. The fifth tag design resembles the general Phantom Thief icon.
Prices tend to be uniform at Pawsonify. Cat collars, which are 8.5 to 12 inches, are $20. Those are also breakaway types. Dog collars start at XS, which are 8.5 to 12 inches and are also $20, but go up to 18 to 26 inch large ones for $22. Tags are $22 and feature free engraving, so someone could have the pet's name and the owner's phone number. Leashes are available in four foot and six foot options, with the smaller being $20 and larger $25.
Here's a closer look at all of the accessories.
[gallery columns="6" size="full" ids="953227,953229,953231,953233,953234,953235" link="file"]
This isn't the only series with merchandise appearing at Pawsonify. It also features cat and dog accessories based on Naruto and Inuyasha.
The Pawsonify Persona 5 Royal cat and dog pet accessories are available now. Persona 5 Royal is available on the Switch, PS4, PS5, Xbox Series X, and PC.
The post Persona 5 Royal Cat and Dog Accessories Appear on Pet Site Pawsonify appeared first on Siliconera.
---
Siliconera Wednesday, March 1, 2023 2:30 PM
Sony announced LeBron James will behind a PlayStation 5 cover and Dualsense controller. Both pieces of limited edition merchandise will be sold as part of the new PlayStation Playmakers initiative. There's no launch window for the items yet beyond "later in 2023." There are also no prices set. However, a Dualsense controller typically costs $74.99-79.99 when they have more embellished designs. A cover for the console tends to usually cost $54.99.
Here's how it works. Both the PlayStation 5 cover and Dualsense controller feature designs overseen by James. Both the cover and controller are embellished with the words "Nothing is given. Everything is earned." On the controller, you can see the words and phrases "chosen ones." "build," "uplift," "empower," and "I promise" on the right side of the controller. There are also crowns and the PlayStation action button icons appearing throughout the device.

This isn't the only time James ended up connected to a PlayStation property, as he also ended up in a PS4 and PS5 game commercial. He and his son, alongside Ben Stiller and John Travolta and their children, showed up in a God of War Ragnarok ad.
The LeBron James PlayStation 5 cover and Dualsense controller will both appear in 2023.
The post LeBron James PlayStation 5 Cover and Dualsense Controller Announced appeared first on Siliconera.
---
Siliconera Wednesday, March 1, 2023 2:00 PM
Atlus announced a new event to commemorate the 30th anniversary of the Shin Megami Tensei series of games in Japan. Some of the attractions included in the event include a live stage performance of music from the series, the sale of original goods including reprints of some items, and an exhibition with artwork of the series. In addition, Atlus shared a special artwork created to celebrate the anniversary. The event will be held on May 5-6, 2023 at KT Zepp Yokohama.
You can check the original artwork featuring all 6 protagonists from the Shin Megami Tensei series in more detail here:
[gallery columns="1" ids="953330" link="file"]
For the live stage performance, the band "LaiD Back Devil" will offer original arrangements of iconic tracks from all numeric entries in the Shin Megami Tensei series, from the original SMT from Super Famicom, to the latest SMT V. Chiaki Matsuzawa and Mafia Kajita will be hosting the event. In addition, performances and talks will be held throughout the event focusing on SMT III Nocturne on day 1, and on SMT V for day 2.
Tickets can be pre-ordered, and there are two available options. S Seat tickets cost 14,800 JPY (~$108 USD). Meanwhile, VIP tickets cost 48,000 JPY (~$352 USD,) and they offer special benefits, such as early entrance to the venue, and new artwork by series artist Masayuki Doi.
On December 2022, Atlus and Bandai, announced a reprint of the early 2000s SMT Trading Card game.
The Shin Megami Tensei 30th Anniversary Thanksgiving Event celebrating the series' games will be held May 5-6, 2023 at KT Zepp Yokohama.
The post Shin Megami Tensei Games 30th Anniversary Event Announced appeared first on Siliconera.
---
Siliconera Wednesday, March 1, 2023 1:30 PM
According to an interview with 4Gamer, the demo for FFXVI will go live about two weeks before the game's release. Naoki Yoshida, the director for FFXVI, described what parts of the game the demo will encompass. You will be able to experience about two hours of the game before its official launch. [Thanks, 4Gamer!]
The demo will cover the first two hours of the game. Right when a "shocking" event happens, it will say something like, "Check out the rest in the full game." Then the logo for FFXVI will appear. Apparently, because you will not have full access to all of your abilities in the action sequences (since it will be the opening), Ryota Suzuki expressed worry. A selling point of FFXVI is its action, but people will not see it in its entirety in the demo.
However, Yoshida stated that two weeks before the game's launch is a good time window. Because the demo will end at an "exciting" cliffhanger, it will likely entice players to go and purchase the game. As well, if the demo comes out too early, then it may cause players to start to lose interest.
FFXVI will be the latest entry in Square Enix's long-running Final Fantasy series. It takes place in Valisthea, in which six nations with magical Crystals and human Dominants are involved in a war. The focus is on Clive Rosfield, who embarks on a journey for revenge after he sees the Eikon Ifrit destroy his kingdom.
Final Fantasy XVI will come out on June 22, 2023 for the PS5. That means the demo should come out around June 8, 2023.
The post FFXVI Demo to Come Out 2 Weeks Before Launch appeared first on Siliconera.
---
Siliconera Wednesday, March 1, 2023 1:00 PM
Voms Project announced Amano Pikamee will graduate as a Vtuber on March 31, 2023. The end of her activities also means all of her videos will be made private. Her social media will be shut down. In addition, any merchandise featuring her will no longer be sold. She also shared a video going over the announcement.
Here is Voms Project's official statement on Pikamee's graduation. It doesn't go into detail explaining exactly why she will no longer be performing. It only noted that the goal is to make her departure a positive one. It also mentioned the Voms Park third anniversary pop-up and its merchandise, which also featured her, will be sold as planned.
Important Notice pic.twitter.com/oASH3igb6k

— VOMS Project (@VOMS_Project) March 1, 2023
Here is Pikamee's announcement video going over the decision to graduate from Voms Project.
https://www.youtube.com/watch?v=w_ejnHxTWrU&ab_channel=%E5%A4%A9%E9%87%8E%E3%83%94%E3%82%AB%E3%83%9F%E3%82%A3.Pikamee
The performer debuted back in March 2020. She's one of three of Voms Project original Vtubers. The other two are Hikasa Tomoshika and Jitomi Monoe. However, Monoe graduated in February 2021. As the company's Haneuzu Miuneru and Daimonji Ryugon debuted in October 2021, the group will be down to only three Vtubers again by the end of the month.
Amano Pikamee will graduate from Voms Project on March 31, 2023, at which point her social media and YouTube channel will go dark and merchandise will no longer be sold.
The post Voms Project Vtuber Amano Pikamee Will Graduate in March appeared first on Siliconera.
---
Siliconera Wednesday, March 1, 2023 12:30 PM
Mobile game Re:Zero Lost in Memories is shutting down. Sega announced that the game would end service on May 12, 2023 in Japan. The shutdown comes about 2 years and 8 months after the game first launched in Japan in September 2020. [Thanks, Game Watch!]
Sega didn't specify the exact reason for the closure of Re:Zero Lost in Memories, but did remark that it made the decision to end service after it concluded that "it would be difficulty to provide satisfying service to customers in the future."
As of February 28, 2023, all purchases of the premium currency were suspended. On the same day as closure of the game on May 12, 2023, Sega will begin accepting refunds.
Additional changes to the game will make things a bit easier for current players. Drop rates for characters, free currency, and progression materials will be boosted. New events and reruns of old events, as well as login bonuses and other promotions, will be held from March until the end of service.
Re:Zero Lost in Memories is based on Re:Zero - Starting Life in Another World, the light novel series written by Tappei Nagatsuki. The story follows Subaru Natsuki, a shut-in NEET who is suddenly summoned to a fantasy world. He is almost immediately killed upon arriving, and comes back to life some time later, discovering he has the ability to rewind time after his death. He uses his time-shifting ability to help others and himself. The series has been adapted into multiple manga and anime, as well as video games.
Re:Zero Lost in Memories is available on iOS and Android devices in Japan and select regions. It will shut down service on May 12, 2023.
The post Re:Zero Lost in Memories to Shut Down in May 2023 appeared first on Siliconera.
---
Siliconera Wednesday, March 1, 2023 12:00 PM
The FFVII Remake March 2023 calendar is here, and this time there are classic and new Barret and Marlene options. People get four different designs to choose from for their devices. The Japanese Twitter account included two involving the original Final Fantasy VII key art, then two more with the Remake looks. In each one, the father and daughter are in the deserted church in the Sector 5 Slums.
First, here are the two classic images. Both a PC and mobile device version are available.
[gallery columns="2" size="full" ids="953311,953312" link="file"]
Next, here are the two FFVII Remake March 2023 calendar images showing the new character models for Barret and Marlene.
[gallery size="full" columns="2" ids="953313,953314" link="file"]
Square Enix also did this last month. In February 2023, people could use calendar images that used either the old or new versions of Cloud's key art.
This isn't the only recent look at Barret from FFVII Remake. From time to time, Square Enix shares facts about the game on the Japanese Twitter account. One of the last February 2023 updates focused on his gun-arm. It showed concept art for the different ones he could equip, as well as the materia configurations for them.
Final Fantasy VII Remake is available for the PS4, PS5, and PC worldwide.
The post FFVII Remake March 2023 Calendar Features New and Old Barret Art appeared first on Siliconera.
---
Siliconera Wednesday, March 1, 2023 11:30 AM
HoYoVerse unveiled a new "Collected Miscellany" trailer for the Flame-Mane of Sumeru. The Genshin Impact Dehya gameplay overview details some of the new characters' abilities and skills.
https://www.youtube.com/watch?v=URDSFmZOX4Q
In the Genshin Impact Dehya gameplay trailer, Dainsleif describes the Eremite mercenary's brash fighting style, which earned her the "Flame-Mane" moniker.
Outside of combat, Dehya's presence in parties can speed up everyone's running and walking speed during daylight hours. She uses a claymore weapon, and her skills change their effects based on the situation in combat.
In Genshin Impact, Dehya gameplay revolves around the use of her Elemental Skill, Molten Inferno. It establishes a circular Fiery Sanctum field. Casting it while the Sanctum is already established moves it, while pounding the ground with a Pyro explosion. The field also deals pyro damage to enemies as they're attacked. Damage taken while in the field also redirects it to Dehya via her Redmane's Blood effect. Characters in the field are also less likely to be interrupted or knocked down when hit, and will take slightly less damage.
Dehya's Elemental Burst Leonine Bite changes her attack pattern from claymore to fists, causing her to ditch the sword for a series of fire punches. When out of combat, her Fiery Sanctum can help other party members by applying area Pyro damage. It should be noted that according to gameplay information, Dehya's Elemental Burst doesn't appear to interact with the Hydro Elemental Bursts of Xinqiu and Yelan. Thus some of the strategies used by other Pyro-based characters triggering a Vaporize elemental reaction off of Xinqiu or Yelan's Bursts will not be available to Dehya at this time.
Dehya is currently available in Genshin Impact. The game itself is available on iOS and Android devices, the PC, the PS4, and the PS5.
The post Genshin Impact Dehya Gameplay Trailer Details Her Abilities appeared first on Siliconera.
---
Siliconera Wednesday, March 1, 2023 11:00 AM
There's a Pokemon Scarlet and Violet Walking Wake and Iron Leaves Tera Raid bug. However, it is also avoidable. Apparently, players who participate the event without updating their game to 1.2.0 lose their chance to catch these new Paradox Pokemon legendaries. An official statement noted Nintendo and Game Freak are aware of the issue. It also explained how to avoid it while a fix is prepared.
Here's the full statement explaining what's going on and how to avoid it. Essentially, people who play through the Pokemon Scarlet and Violet Walking Wake and Iron Leaves Tera Raid without updating encounter the bug. Instead of getting to catch the Paradox Pokemon version of Suicune or Virizion, the character turns into a Pokemon egg. If you catch that, you can't then catch one of the actual characters. This is because while they are five-star Tera Raids, you are only allowed to catch each one once.
Until this issue is resolved, we encourage all users to download v1.2.0 ahead of challenging the current Tera Raid event to avoid being affected by this bug.

— Play Pokémon (@playpokemon) February 28, 2023
The Twitter user Toppo shared a video showing exactly what happens when someone tries to attempt this Tera Raid without updating.
#ポケモンSV #NintendoSwitch
ウネルミナモでもテツノイサハでもなく
タマゴのレイドでてきた
絶対バグやこれ pic.twitter.com/1I5Ku6gOV7

— とうぽ/TOPPO (@TPtupTP) February 27, 2023
Pokemon Scarlet and Violet are available for the Nintendo Switch, and the Walking Wake and Iron Leaves Tera Raids will be around in-game until March 12, 2023.
The post Pokemon Scarlet & Violet Walking Wake or Iron Leaves Tera Raid Bug Discovered appeared first on Siliconera.
---
PC Invasion - FeedDDD Wednesday, March 1, 2023 5:29 PM
As with every new Destiny 2 expansion, new, innovative ways to play are introduced. One of these comes in the form of Awoken Favors. These are earned through battle and can be used to upgrade the War Table. Once you get the hang of Awoken Favors and how to use them in Destiny 2, you can start to make the most of their benefits out in the field. How to get Awoken Favors As you play through the Season of Defiance storyline, you will eventually be made to play through a Defiant Battleground mission in which you fight through waves of enemies to rescue imprisoned allies. Once you complete one of these, you will be awarded a War Table Upgrade along with some other juicy loot. Screenshot by PC Invasion Bring the Awoken Favor back to the Helm and approach the War Table. You can now spend these on upgrading your table. The first option will be for Favor Attunement, here are the options for your Awoken Favor and how you should use them. Exemplar of Justice – Defeat enemies with abilities...
---
PC Invasion - FeedDDD Wednesday, March 1, 2023 5:15 PM
There is no doubt that you are already aware of the fact that Atomic Heart has tons of interesting things to do, and solving puzzles is one of them. For instance, there are some games that require you to snap with your finger, while others require you to match colors. Another example is that a pattern must be found in order to be able to open the lock on the cable car office in this puzzle. Here's how to find the cable car schematic in Atomic Heart. Atomic Heart: Tracking down the schematic for the cable car Screenshot by PC Invasion As you continue your search for Viktor Petrov, you will eventually come to a point where you are obliged to take a cable car service in order to get to the destination you wish to reach. Activate it and, upon arrival at the area, you will find that a cabinet is locked and that a "schematic" is required to open it. However, it's more than just a note. It's a schematic containing the code for the door that was locked. The cab's door h...
---
PC Invasion - FeedDDD Wednesday, March 1, 2023 5:06 PM
The missions in Warzone 2's DMZ mode range from surprisingly easy to outright hard. 'Lead by Example' can fall into either of these categories despite its intimidating objective (depending on who you ask). Putting two commanders down in one minute does sound daunting at first, but with coordination, preparation, and a whole lot of communication, players will be able to blow this mission out of the water in no time at all. Here's our guide on how to complete Lead by Example mission in Warzone 2 DMZ. How to kill two Commanders in 60 seconds in Warzone 2 DMZ Screenshot by PC Invasion This mission absolutely requires a team of three or more. It's technically possible with just two people, though having more guys will significantly increase the odds of success. Assemble a squad, head to Ashika Island, and get ready to hunt down Bombmaker and the Commander Helicopter. The former always spawns in Tsuki Castle, while the latter can be called in by completing a...
---
PC Invasion - FeedDDD Wednesday, March 1, 2023 4:52 PM
Call of Duty: Warzone 2's DMZ mode has many features and mechanics for those who want a different experience from the standard battle royal. It's similar to Escape from Tarkov, which emphasizes looting and completing mission objectives rather than being the sole survivor on the battlefield. One of these objectives is finding a GPS tracker from a dumpster. In this article, we'll tell you where you can locate and loot the GPS tracker from the Dumpster Dead Drop in Warzone 2 DMZ. Warzone 2 DMZ: Locating the GPS tracker for the Dumpster Dead Drop Where to go to locate the GPS tracker and complete the Dumpster Dead Drop quest in Warzone 2 DMZ. Screenshot by PC Invasion To locate the GPS tracker, you first have to head to the middle of the three buildings located northeast of Zaya Observatory (F5). From there, you'll be able to find a dumpster in the alleyway that contains the GPS Tracker. The mission doesn't end there, as you're required to travel throug...
---
PC Invasion - FeedDDD Wednesday, March 1, 2023 4:43 PM
Judging by a new job listing, it appears that Gears of War 6 has already entered development. Spotted by VGC, the listing goes under the name "Senior Gameplay Designer – Gears of War – The Coalition," and it went live on Tuesday. For those unaware, The Coalition has served as the main developer for the Gears of War franchise ever since Xbox Game Studios acquired the IP. Considering the last mainline Gears of War entry came out in 2019, fans no doubt feel more than ready for a brand new installment. According to the listing, The Coalition primarily aims "to forge the future of the IP and push the limits of Microsoft's entertainment platforms and devices." The studio hopes to satisfy fans as well as to push the boundaries of what players can expect in its work. As for what the studio expects in a Senior Gameplay Designer candidate, it wishes to recruit someone with experience in one of two general areas. One of these areas involves what the li...
---
Gamer Empire Wednesday, March 1, 2023 4:25 PM
In RimWorld, you build a colony that is supposed to last some of the toughest challenges human life should be able to face. There are endless raids from mechanoids, humans, barbarians, cannibals, and so on. Nobody seems to want to leave your colony alone. Recommended Read: How to Butcher Humans in RimWorld However, what if you could take the fight to them? What if you would be the one raiding the settlements of other factions? Well, we will try to teach you all that there is to know about raiding in RimWorld to help you bring the fight to the […]
---
Gamer Empire Wednesday, March 1, 2023 3:32 PM
There are some unspeakable things you can do in RimWorld that are actually extremely useful and profitable. Humans are in abundance in RimWorld as they try to kill you in every raid they send at you. The longer you play, the more raiders will attack you. Recommended Read: How to Make Beer in RimWorld So, why waste the opportunity and not butcher them for meat and leather? Well, there might be many reasons why you wouldn't do it, but if you don't have principles, you are in luck. Here is how to butcher humans and humanoid xenotypes in RimWorld for […]
---
Tabletop Gaming News – TGN Wednesday, March 1, 2023 5:00 PM
Leading UK tabletop games developer and publisher, Steamforged Games, has announced the acquisition of the Kinghill IP and board game. Kinghill, rated 8.5 on BoardGameGeek, is a worker placement game fused with the drama and tension of a deck-building card battler, set in a world where two rival kingdoms are locked in a deadly battle …
---
Tabletop Gaming News – TGN Wednesday, March 1, 2023 3:00 PM
Warhammer Age of Sigmar fans rejoice! The legendary mercenary companies known as the Regiments of Renown are set to bring some serious firepower to your army, with a range of spicy abilities and tricks to liven up your gameplay. To use these incredible mercenary companies in your games of Warhammer Age of Sigmar, you will …
---
Tabletop Gaming News – TGN Wednesday, March 1, 2023 1:00 PM
Fragging Unicorns Games' latest offering, Subversion, has already reached its funding goal in record time. The cyberpunk fantasy RPG set in the sprawling megacity of Neo Babylon was 200% funded in just four hours and 32 minutes on Kickstarter. The game features seven distinct species, each with their unique abilities, values, and goals, that players …
---
Player Assist | Game Guides & Walkthroughs Wednesday, March 1, 2023 1:59 PM
Sloclap's Sifu ended up being one of the most celebrated action beat-em-up games of last year, but a linear story can only keep fans engaged for so long. Just in, we have a new update called the arena update, which gives Sifu players a new challenge including several game modes and all kinds of locations. […]
---
Player Assist | Game Guides & Walkthroughs Wednesday, March 1, 2023 1:43 PM
Giant monsters battling each other has kind of been the hook for next Final Fantasy mainline entry, and thanks to IGN, we have 12 minutes of gameplay that showcases a huge kaiju fight between monsters Ifrit and Garuda. Check this out: Though we do get an extensive kaiju battle scene with Garuda and Ifrit, I […]
---
Player Assist | Game Guides & Walkthroughs Wednesday, March 1, 2023 1:21 PM
The Steam Deck boasts to be one powerful handheld PC, and one AAA game has just confirmed that it's been verified for the platform. Check out this announcement from Cyberpunk 2077 for being verified on the Steam Deck: So far, it doesn't seem like Cyberpunk 2077 has any platform exclusives for the Steam Deck, but […]
---
WGB, Home of AWESOME Reviews Wednesday, March 1, 2023 2:58 PM
Like many people, my connection to Harry Potter began with the books. Born in 1991, I was only 6 when the first book was released but I still had a copy. It'd be a few years until I began to even vaguely understand most of it, but I was a precocious little bastard who loved to read ahead of my years despite it all going over my head. Anyway, over the years I read the books like crazy, and then I got into the movies on Christmas eve when my parents gave me a copy of The Philosopher's Stone on VHS because they thought it would be nice to relax on Christmas Eve with a movie. I'm telling you this so you understand that I'm most certainly coming into this review with a least a little bit of bias toward the franchise. Both the books and movies are ingrained in my childhood and even my adult life. While I wouldn't consider myself a fanboy, I still re-read the books and re-watch the movies every few years. Hogwarts Legacy, then, was an exciting prospect from the very start. While we've had good Harry Potter games over the years, the best modern titles have come from the LEGO franchise. It's baffling because the world J.K. Rowling conjured up seems to be perfect fodder for games. And finally, like magic, it seems that Avalanche has got it right: Hogwarts Legacy is pretty d