---
Kotaku Sunday, April 10, 2022 8:15 PM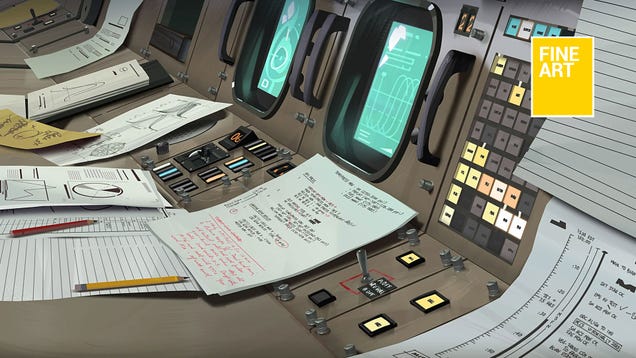 It's kinda flown under the radar a little, maybe because it launched straight to Netfflix, but Richard Linklater's Apollo 10½ came out earlier this month and is, if nothing else, a very cool visual record of a very certain point in time.

---
Kotaku Sunday, April 10, 2022 6:00 PM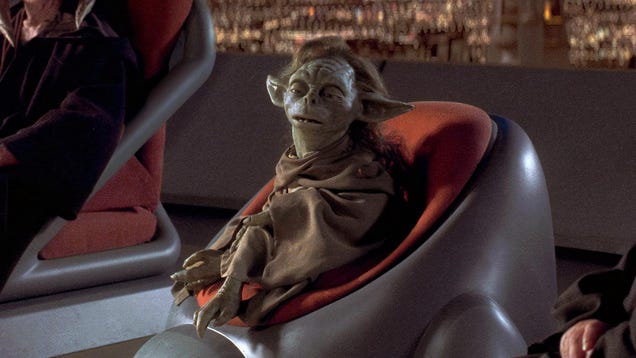 The recently released Lego Star Wars: The Skywalker Saga is great. One of my favorite games of 2022 and the best Star Wars game ever made. Even if it didn't include Yaddle, I'd still love this game. But it does include Yaddle. It only took 20 years, three blogs, and my entire run as weekend editor, but it finally…
---
Kotaku Sunday, April 10, 2022 5:30 PM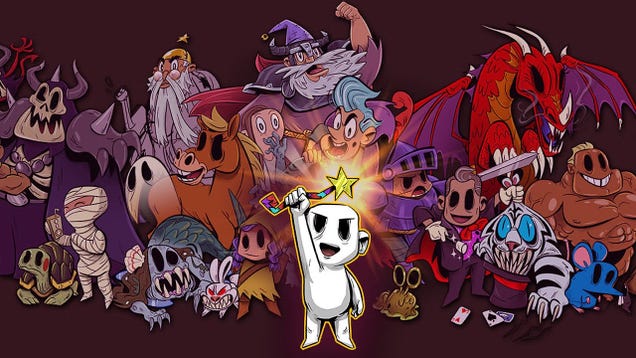 Nobody Saves The World, which already had fans on Xbox and PC after releasing on those platforms in January, makes its way over to PlayStation and Nintendo Switch later this week.
---
Kotaku Sunday, April 10, 2022 3:00 PM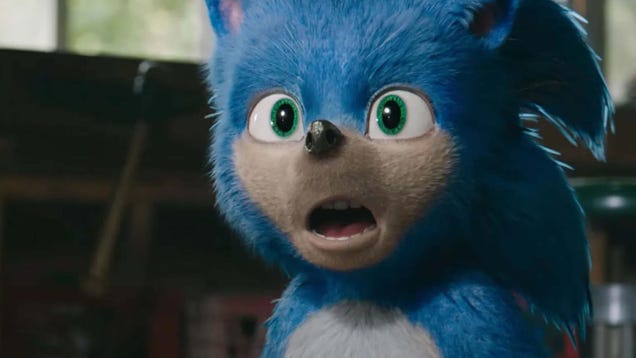 It seems, like some other big video game publishers, Sega is also interested in adding NFTs into future games as revealed in an interview with various executives and producers. During that same interview, Sega talked more about its "Super Game" projects, confirming that it will be more than one game and some of them…
---
Twinfinite Sunday, April 10, 2022 6:52 PM
During a panel at PaleyFest LA that the upcoming final season of Better Call Saul will have both Bryan Cranston and Aaron Paul as guest stars. It is unknown in what capacity Walter White and Jesse will appear in the show, but their appearance has at least been confirmed. Better Call Saul co-creator Peter Gould […]
---
Twinfinite Sunday, April 10, 2022 4:59 PM
Today third-party developers provided new assets about upcoming add-ons for Microsoft Flight Simulator, including aircraft and scenery.
---
Siliconera Sunday, April 10, 2022 8:00 PM
An official piano sheet music collection for Demon Slayer: Entertainment District will come out on April 18, 2022. The title of the book will be Piano Mini Album: Television Anime Demon Slayer: Entertainment District Arc. The book will only contain two songs. You will be able to learn "Zankyousanka," which is the opening, and "Asa Ga Kuru," which is the ending. [Thanks, Dengeki!]
Though the book only has two pieces, there are various versions depending on the player's level. For each song, there are three difficulties: beginner, elementary, and intermediate. For "Zankyousanka" there will also be an intermediate duet version that you can perform with someone else. The Demon Slayer: Entertainment District Arc piano sheet music book will cost 1,650 JPY ($13.30).
Demon Slayer: Entertainment District Arc is part of the second season of Demon Slayer. It ended in February 2022. Though the show ended earlier in 2022, the songs from it remain popular. The Billboard Japan Anime Chart announced on April 6, 2022 that "Zankyousanka" is the top downloaded, streamed, and watched song. It is also the song that people pick to sing the most at karaoke. "Zankyousanka" held the top spot in these categories for weeks.
The Demon Slayer: Entertainment District Arc piano sheet music will be available from April 18, 2022 in Japan.
The post Official Demon Slayer Piano Sheet Music Announced appeared first on Siliconera.
---
Siliconera Sunday, April 10, 2022 6:30 PM
New merchandise for Kingdom Hearts that commemorates the 20th anniversary of the series is now available to pre-order from the official Square Enix online store and include new Play Arts Kai figures. You can purchase these items from both the Japanese site and the North American site. However, only the Japanese site is offering a coupon campaign, which will run until March 31, 2023.
There is a wide variety of merchandise that is available for pre-order. Items range from new Play Arts Kai action figures to jewelry to plates. The new Play Arts Kai figures are the Destiny Trio (and Namine) as they appear in Kingdom Hearts III. Namine will cost $99.99 and Kairi will cost $199.99. The boys are either $189.99 or $209.99 depending on if you get the deluxe version or not. The tote bag with Sora and Mickey plushes attached to it that Square Enix first announced in February 2022 is also still open for pre-order from the website.
As for the coupon campaign, those who order an eligible item from the Square Enix website will receive a coupon when they receive what they purchased. They can then use that coupon to get a discount the next time they buy Kingdom Hearts merchandise. There are some items that are only available from the Japanese store. Those who are hoping to purchase something Japan-exclusive may need to use a proxy service.
The Kingdom Hearts 20th anniversary merchandise is open for pre-order from the Square Enix online store. During the anniversary, Square Enix also announced a new mobile game and Kingdom Hearts 4.
The post Kingdom Hearts 20th Anniversary Merchandise Include Figures appeared first on Siliconera.
---
Siliconera Sunday, April 10, 2022 5:30 PM
During the announcement trailer for the Kingdom Hearts series' 20th anniversary, Square Enix revealed a new mobile game titled Kingdom Hearts: Missing Link. The title is still in development, so there may be differences between the video and the final product. Unlike Kingdom Hearts: Dark Road, Missing Link will have voices and a more 3D look to it.
You can watch the trailer for Missing Link here. It starts playing at the 1:55 mark.
https://youtu.be/-b07ikpA8gk?t=120
Kingdom Hearts: Missing Link will take place in Scala ad Caelum. You can explore the sprawling streets of the city by running around or scaling buildings. The combat system appears to be similar to the Kingdom Hearts games on consoles, which is more action-based than turn-based. The trailer showed off a variety of magic and skills that you will be able to use against Heartless. Though the trailer shows off three playable characters, it's unclear who they are or if they are the only ones you will be able to control.
This game first appeared at the 20th Anniversary event for Kingdom Hearts, which took place in Tokyo. In the same video, Square Enix also showed a trailer for Kingdom Hearts 4. Sora will return yet again as the main playable protagonist, and it will take place in the Tokyo-esque city of Quadratum.
Kingdom Hearts: Missing Link is in development, and the closed beta test for the mobile game will start in 2022. It will come out on iOS and Android devices, but will be limited to specific regions.
The post Kingdom Hearts: Missing Link is the Series' Next Mobile Game appeared first on Siliconera.
---
Siliconera Sunday, April 10, 2022 3:00 PM
Is a fancy Egret II mini-arcade a little rich for your blood? Thankfully, there are easier ways to play some Taito classics. Is Taito Milestones, out this week on Nintendo Switch, for you? We're here to help you decide.
What games are included?
Taito Milestones bundles ten games from the company's early arcade days: Qix, Space Seeker, Alpine Ski, Front Line, Wild Western, Chack'n Pop, Elevator Action, The FairyLand Story, Halley's Comet, and The Ninja Warriors.
The Taito Milestones games are "powered by Arcade Archives," which makes sense! The tireless team at Hamster has already released eight of these games on the eShop, so why reinvent the wheel? The two collection exclusives are Space Seeker and Chack'n Pop.
Hamster's emulation approach is... fine? It ain't M2-level, but the company's work has sustained them since console standards for these things were much lower. If you're looking for precision or particularly sharp visuals, it may not be what you want. Most players, though, will be more than fine.
How do they play in 2022?
The Taito of this era, much like its peers, focused heavily on score-chasing arcade action. All through this collection, the motivation to keep playing is mastery. Nothing here gets to the Gauntlet era of coin-munching, nor the Street Fighter 2 and Puyo Puyo phase of high-octane versus play.
The Arcade Archives system allows for a whole host of display customization, including a vertical mode configuration. (I'm sure Flip Grip owners are happy about that.) Display sizes and shapes were all over the place at the time, so the collection's imprecise scaling approach does allow for flexibility. Weird games like The Ninja Warriors with its three-monitor-wide configuration? They blend in here.
Of the ten games in the collection, Qix feels the most timeless. The pack is full of nostalgic gameplay time capsules! And there's value there. But while some new takes on the Qix formula have popped up over the years, none have made the controls or format of this original obsolete or outdated.
For most of the pack, the appeal lies in seeing some very early gameplay ideas. They're in rougher packages, but you can see some of the signature styles that would later give Taito success. For example, The FairyLand Story builds the foundation for Bubble Bobble, and you can see what the developers got wrong — and right — in this previous attempt.
What's the selling point for the collection?
That's the question, isn't it? After all, with no extras and almost all of the games long available individually with the same emulation and features, it's not the most robust value proposition. For now? The two exclusives give it some special elements. But since Qix just saw a standalone release, the remaining two will likely come soon. The "extra content" here is a menu screen, which you can see above. That's it!
So Taito Milestones? It's a bulk discount. If you want all ten of the games, you can get them at half off. (You know, as long as you didn't want any of them before now and already purchase some.) It ain't flashy, but we suppose it's a valid reason to exist. Our Taito nostalgia lies more with the company's '90s output than these earlier efforts. For the intended audience, though, the value proposition might be a easier sell.
Taito Milestones releases April 15, 2022 on the Nintendo Switch for $39.99. It'll be available both on the eShop and as a physical cartridge.
The post Taito Milestones Bundles an '80s Arcade Library appeared first on Siliconera.
---
Pivotal Gamers Sunday, April 10, 2022 2:31 PM
Hello all. We have another excellent giveaway from Giveaway.su for Dread station. Let's hear them out. A new giveaway of a new game! Today we are giving away 3000 Steam keys for "Dread station" game. Steam account with level 1 is required to get the key from this giveaway. A few words about Dread station Dread station is dark, intense First person shooter with hardcore action and...