---
Kotaku Sunday, February 6, 2022 7:30 PM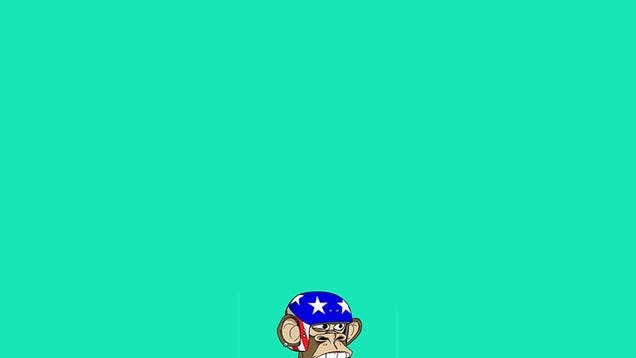 While some publishers like Ubisoft push right ahead with NFTs, regardless of how their own workers feel about it, and others like EA are prepared to half-ass their way through the fad, one video game marketplace has come out and issued one of the most welcome statements I'm yet to see from within the industry.

---
Kotaku Sunday, February 6, 2022 6:45 PM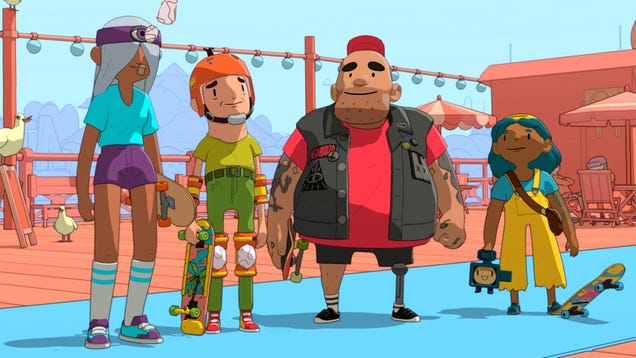 I can't skate. At this point. I'll never be able to do it. But, I can (and do) play skateboarding video games. They let me live out my skater punk fantasies without breaking any bones. And soon, I'll have a new game to scratch that skateboard itch when OlliOlli World drops in on PlayStation, Xbox, Switch and PC later…
---
Kotaku Sunday, February 6, 2022 3:56 PM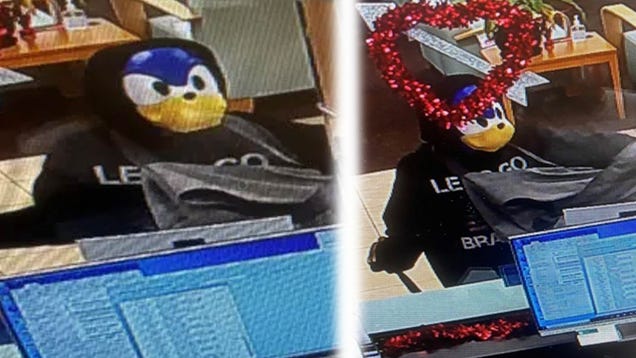 On February 2, local police were dispatched in response to an attempted bank robbery in DeLand, Florida. According to witnesses on the scene, the man entered the bank wearing a Sonic the Hedgehog mask and wielding a large hammer.
---
Kotaku Sunday, February 6, 2022 3:10 PM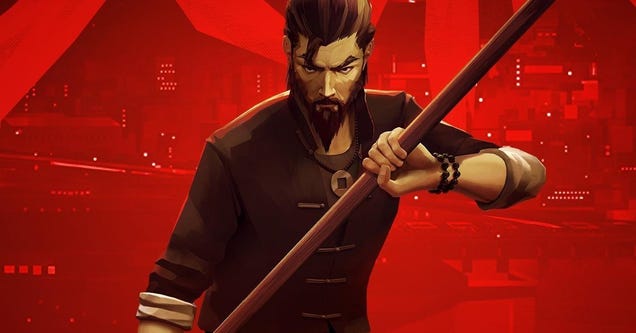 Sifu is out today for folks who pre-ordered the game's Digital Deluxe Edition, which comes with a few bonuses including 48-hour early access. However, loads of people on PlayStation have reported issues with downloading and installing the early access version of the game, prompting devs SloClap to issue updates about…
---
Twinfinite Sunday, February 6, 2022 7:52 PM
---
Twinfinite Sunday, February 6, 2022 7:45 PM
---
Twinfinite Sunday, February 6, 2022 3:23 PM
---
Siliconera Sunday, February 6, 2022 4:30 PM
During the Chaldea Satellite Station stream on February 6, 2022, Delightworks revealed some information on the upcoming Valentine's Day event in Fate/Grand Order. Namely, that Bazett will appear in the Japanese version of the game as the event SSR. She will appear under the name Manannán mac Lir as part of the Alter Ego class.
She will not be the free event Servant due to her being a 5-star. You will need to pull for Bazett from the Fate/Grand Order banner. This is the second year in a row that the Valentine's Day Servant bears the same design as a previous Type-Moon character. In 2021, the Japanese server debuted Amor as the SSR event Servant. In Amor's case, she takes on the appearance of Caren from Fate/hollow ataraxia. As a side note, Bazett also appeared a main character in Fate/hollow ataraxia.
The Valentine's 2022 event in Fate/Grand Order will start on February 9, 2022. Its official title is "Manannán Souvenir Valentine: The Chocolate Tree and the Goddess's Choice." In order to access it, players will need to have finished the Fuyuki Singularity first. Like previous Valentine's events, you can obtain chocolate to give to your Servants. After receiving the chocolate, you can watch a fully-voiced scene in which they react to your gift.
Fate/Grand Order is readily available on mobile devices worldwide. Bazett will appear in the Japanese version of Fate/Grand Order from February 6, 2022. The English server is also running its own Valentine's Day event, in which Sei Shounagon is the limited SSR.
The post Fate/Grand Order Valentine's 2022 Will Debut SSR Bazett appeared first on Siliconera.
---
Siliconera Sunday, February 6, 2022 3:00 PM
Games that change your entire outlook on a genre are important. Despite liking a few dungeon-crawlers and roguelikes over the years, I've never considered myself a fan of the genre. I rarely pick up games in which that's the main selling point. And yet, Asobism's Vivid Knight has me rethinking those past decisions. With a rather simple premise, Vivid Knight tasks you with making your way through multi-floor dungeons to collect gems and defeat the boss. Like I said, Vivid Knight is simple until you really consider its gameplay mechanics.
That simplicity is one of Vivid Knights strongest points. The combat system is neither varied nor complicated. You set your party members and when skills are off cooldown, you make your avatar set up a shield, randomly attack or cast a buff. Party members cycle through their skills automatically until the battle is done. That's really it. Well, sort of.
Every dungeon gives you 30 crystals as a first-time completion bonus, and it's possible to find more crystals within dungeons and their treasure levels. After clearing a dungeon, you're pushed back to the home screen to either spend crystals on Kingdom Grimoires, which function as a sort of gacha system, or to start a "new game." New games are just new dungeons. From there, you head right back into the action.
The interesting and fun part of Vivid Knight comes from all the behind the scenes work you have to do. The biggest mistake I made when playing became obvious during the third dungeon. The first two were easy enough that I didn't feel the need to pay much attention to the gems I was picking up or any of the rules regarding upgrades and party composition. I assumed I could go through levels aimlessly. I took the lack of in battle choices as a lack of difficulty, rather than the game slowly introducing you to its systems. So, I failed the third dungeon three times before realizing Vivid Knight's gameplay was a lot more involved than I previously thought.
There are just over 50 characters to unlock and find, and they each have a color and symbol attached to them. This is a key element, and ignoring it because the first few dungeons lacked difficult battles is what caused my party to lose multiple times. Mixing colors and symbols provides your party with different attributes and effects. These make a huge difference in battle. The buffs provided range from support shields and effects to preemptive strikes and AOE magic damage. It's up to you to remember the units you have in play and in your storage while figuring out what your party needs to progress and ultimately beat the boss.
I absolutely loved (and sometimes hated) having to manage mana within dungeons, as running out of it meant taking damage with every movement. Deciding if I wanted to prioritize small enemy fights to unlock more party members or get to the boss with what I had as quickly as possible created an interesting predicament. Even the challenge that comes with often having a different, randomized party in every dungeon is a joy. All of these things add another layer onto a game that seemed simple and prone to repetition at first glance.
I like when a game can surprise me, and that's exactly what happened the first time I picked this up. Vivid Knight's gameplay loop is fast and dungeon layouts change with each level, making the game incredibly easy to play for short bursts during those in-between moments.
Vivid Knight is available on PC via Steam, and the Nintendo Switch.
The post Vivid Knight's Gameplay Loop Avoids Repetition appeared first on Siliconera.
---
Player Assist | Game Guides & Walkthroughs Sunday, February 6, 2022 9:49 PM
A lot of things have been going for Activision Blizzard recently from being acquired by Microsoft to having their higher-ups exposed for inappropriate behavior, but the studio has still managed to do its main function which is to make games. A recent investor report has revealed that Blizzard is currently working on bringing the world […]
---
Player Assist | Game Guides & Walkthroughs Sunday, February 6, 2022 4:03 PM
In a game with fast-paced combat gameplay, you would like a character who can make quick attacks that deal large amounts of damage. Keqing, the Yuheng of the Liyue Qixing, can do the job. This 5-star character is made to be the team's DPS member, which means her main role focuses on offensive playstyle. She […]
---
Pivotal Gamers Sunday, February 6, 2022 4:15 PM
What's up folks? We have another great giveaway from itch.io for Volk-san: Egg&Catch. Let's hear them out. Get Volk-san: Egg&Catch for FREE! A few words about Volk-san: Egg&Catch Hello! What you're looking at is a very tiny, cute, and rather fast-paced game about an egg-loving wolf catching eggs. Please, join her!! Last minute notes Login with your itch.io a...
---
Pivotal Gamers Sunday, February 6, 2022 3:15 PM
Hello folks. We have another great offer from itch.io for Final Bastion. This is what they say. Get Final Bastion for FREE! A few words about Final Bastion Commander! Large meteoroid storms are incoming! You will have to defend the Earth on the Final Bastion, while we are evacuating. Last minute notes Login with your itch.io account, follow the on-screen instructions to add it to your library. Sti...