---
Kotaku Thursday, May 19, 2022 9:20 PM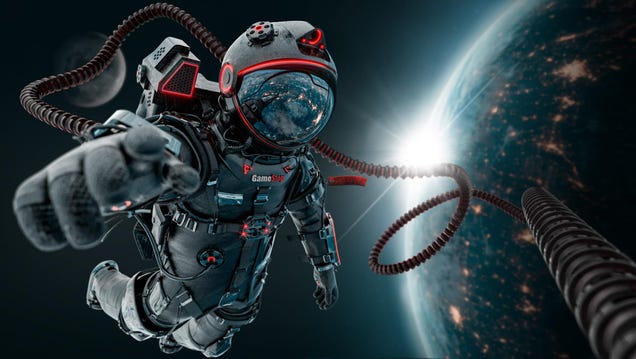 The NFT market, and other blockchain-associated grifts like cryptocurrency, are having a very bad month, as their perceived "value" evaporates and whatever actual monetary value they had falls through the floor. To which GameStop says: lol.

---
Kotaku Thursday, May 19, 2022 8:40 PM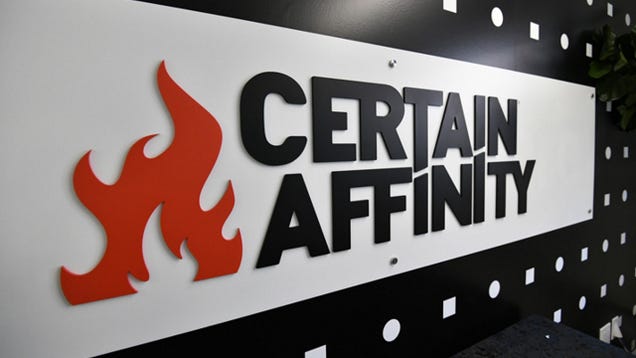 As large areas of the United States grow increasingly hostile toward trans folks and abortion rights, one Texas game studio CEO is promising to assist employees who want to leave the state should it come to that (h/t GamesIndustry.biz).
---
Kotaku Thursday, May 19, 2022 8:30 PM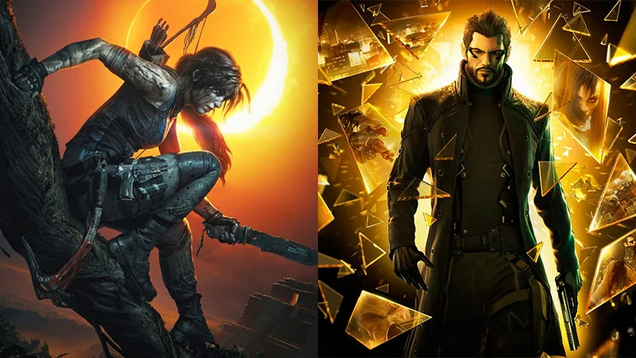 When the Embracer Group bought Tomb Raider, Deus Ex and a bunch of other stuff earlier this month, fans got excited that they might actually get to see a few more games out of these beloved series than the stingy Square Enix ever managed during its decade of neglect.

---
Kotaku Thursday, May 19, 2022 7:45 PM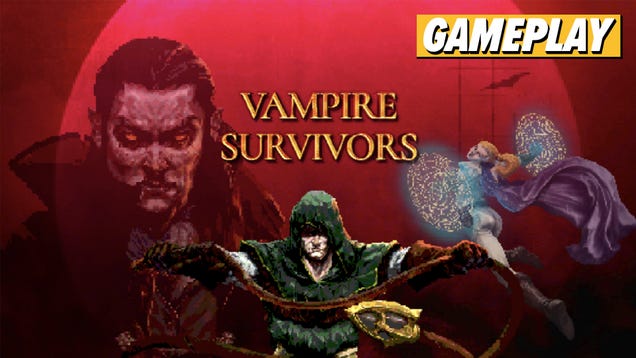 ---
Kotaku Thursday, May 19, 2022 6:30 PM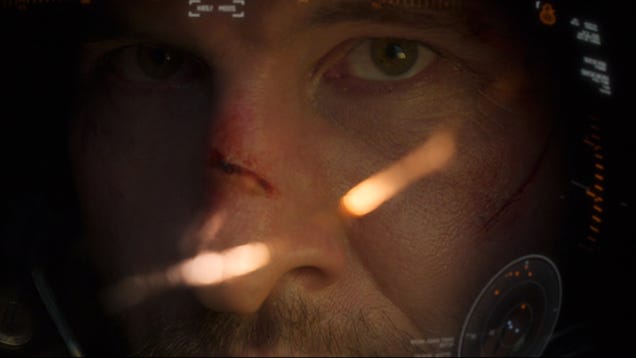 With "Transcendence," the ninth and final episode of the Halo show's premiere season, a lot is uncertain. This show has been a giant experiment of taking a "spaghettified" collection of Halo games, books, comics, and other related media and funneling that into an on-screen adaptation firmly rooted in the tradition of…
---
Kotaku Thursday, May 19, 2022 6:20 PM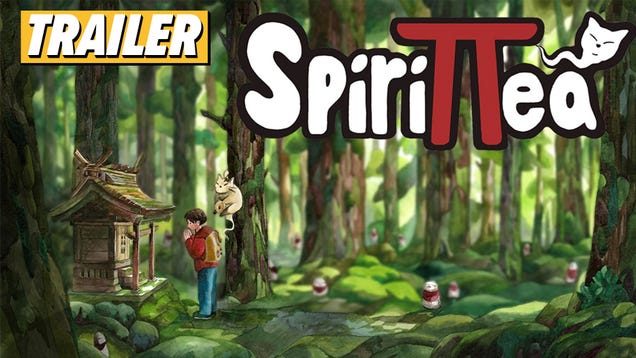 ---
Kotaku Thursday, May 19, 2022 5:35 PM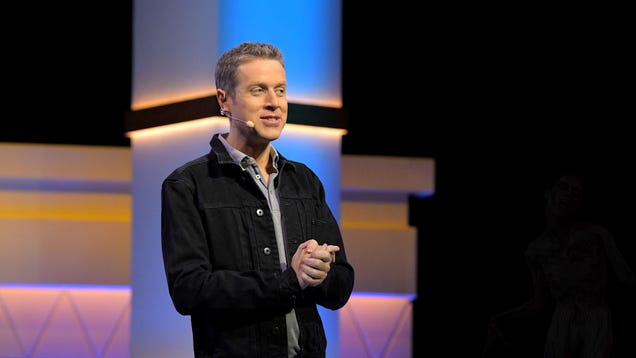 E3? More like E0! That's the sort of total groaner you could expect to hear at an E3 press conference—y'know, if the games industry's historically biggest marketing event was actually happening in 2022.

---
Kotaku Thursday, May 19, 2022 5:15 PM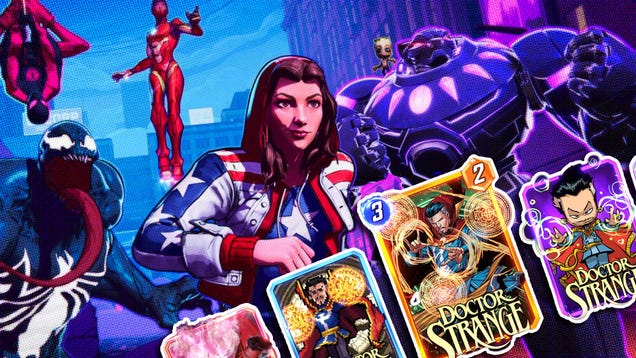 Announced today, Marvel Snap looks like a chaotic but fun digital trading card game (TCG) featuring popular Marvel heroes and villains. It's also the next game from some of the key folks behind Blizzard's popular digital card game Hearthstone, who left to form their own studio a few years back. So if you get some …
---
Kotaku Thursday, May 19, 2022 4:20 PM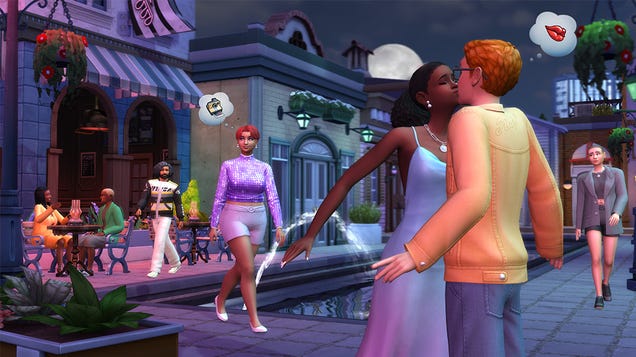 The Sims 4 seems intent on winning me back with its onslaught of kits, and its latest dual release just might do it.
---
Kotaku Thursday, May 19, 2022 4:10 PM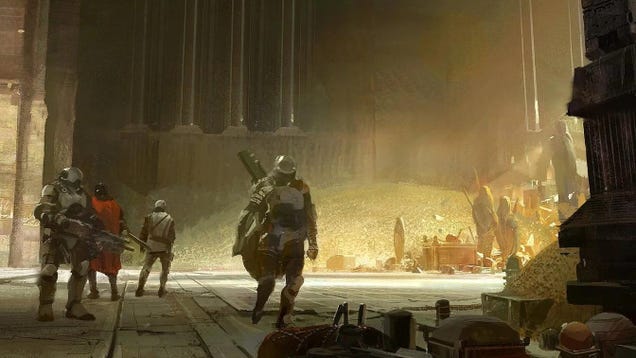 Destiny 2 players have begged, year in and year out, and now Bungie is finally answering. Beginning in Season 17 players will see their vault space increased to 600 slots, because nothing fills the void like more space for hoarding.

---
Kotaku Thursday, May 19, 2022 3:50 PM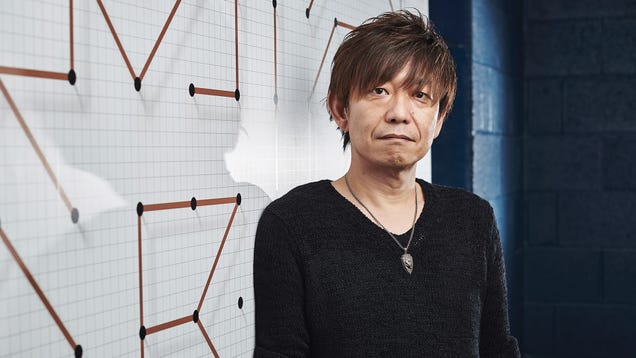 Naoki Yoshida, the man often credited with turning Final Fantasy XIV around after the MMO's miserable launch and who is now in charge of bringing the upcoming Final Fantasy XVI to life, wasn't always the superstar we know him as today. In fact, the higher-ups at Square Enix canceled Yoshida's very first project at the…
---
Kotaku Thursday, May 19, 2022 3:25 PM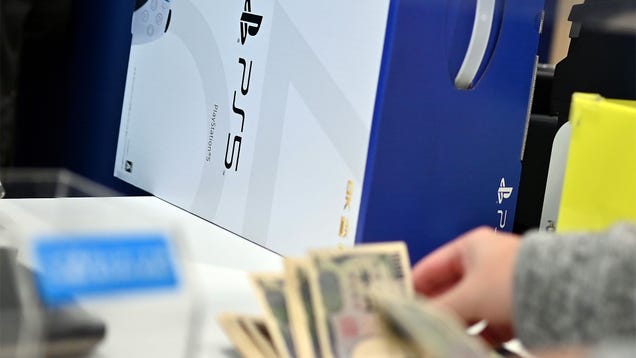 Trying to get your hands on a PlayStation 5 remains a fool's errand. Stock sells out as soon as it becomes available. When it pops up from unofficial retailers, it does so with a staggering markup.
---
Kotaku Thursday, May 19, 2022 3:10 PM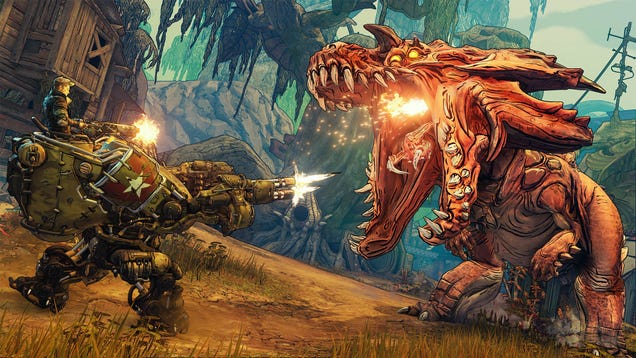 This week is the start of the Epic Game Store's annual "Mega Sale," and as the name implies, there are currently a massive number of games on sale. But while there are a bunch of games available for cheap, Epic is planning to give away a couple games for free, too. First up: Borderlands 3 from Gearbox, which is…
---
Kotaku Thursday, May 19, 2022 2:40 PM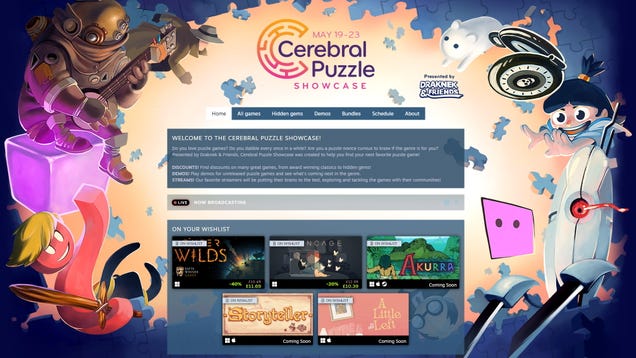 Draknek & Friends is the ever-changing collective of developers behind some of the last decade's most well-loved puzzlers. From A Monster's Expedition to A Good Snowman Is Hard To Find, they've gained a reputation for brain-breaking entertainment, and this weekend they're curating a whole festival of puzzle games on…
---
PCGamesN Thursday, May 19, 2022 8:24 PM
Building a V Rising castle is one of the most important aspects of this vampiric survival game. After you've chosen your V Rising server and started your journey from frail undead to vampire lord, you'll find yourself out in the gorgeous Farbane Woods with a task to begin making your first home. So while it's relatively obvious that you'll need to chop down trees and mine stone, you're also going to need to gather some V Rising blood essence to get your bloodsucker's abode up and running.
However, building a V Rising castle is just the easy part. You must maintain your castle heart at all times in order to keep your boundaries and walls from decaying. A little drop of the red stuff goes a long way, but if you don't take good care of your castle heart, your home - and all your hard-earned plunder - will become vulnerable to invaders.
So to ensure that your V Rising castle doesn't fall into a state of disrepair, we'll go through the basics of what resources you need to build your vampiric pad and how to stop your castle heart from decaying.
How to get V Rising leather
,
The best vampire games on PC
,
V Rising horse guide
---
PCGamesN Thursday, May 19, 2022 8:21 PM
If you're just starting out in this vampire game then you've probably seen the option to fill your base with V Rising servants coffins when interacting with your castle heart. Unfortunately, you'll have to make a serious amount of progress through the main questline in order to craft them, and then get even further to fill your coffins with enthralled humans. The good news is that despite the process being a bit long-winded, it's definitely worth it as you can build an army of nine V Rising servants to head out into the world and plunder on your behalf.
Better still, no two V Rising servants are likely to be the same, so even when you've got some mindless minions under your spell, there's plenty more work to be done if you want to make them into a formidable fighting force.
To help you get started on your path to server domination, we've assembled everything you need to know about recruiting V Rising servants, as well as some information on the different types of servants and how to improve them.
How to get V Rising leather
,
The best vampire games on PC
,
V Rising horse guide
---
PCGamesN Thursday, May 19, 2022 5:15 PM
Shockingly, Stellaris is now six entire normal Earth years old. The space exploration grand strategy game has changed a lot over its journey, and to celebrate the occasion, Paradox is inviting everyone in to try conquering the galaxy this weekend. Now through May 23, Stellaris is free to try on Steam.
For players who've been traveling among Stellaris celestial bodies since the start, there's more good news: a hotfix is out today for the most recent major update, which arrived alongside the new Overlord expansion. Game director Stephen Muray says this hotfix includes several updates that had initially been planned for a patch later in the month, thanks to the fact that "the team was absolutely on fire".
There are some key updates and rebalances in version 3.4.3 that address issues players have run into since the launch of Overlord. Now you can declare war on a new country immediately when a planet revolts, rather than having to sit through a 10-year truce first, and revolts should no longer start and then immediately cancel.
Stellaris review
,
Stellaris mods
,
Stellaris DLC guide
---
PCGamesN Thursday, May 19, 2022 3:12 PM
A new Destiny 2 season is imminent, and today's This Week at Bungie post covers more of the changes that will be coming May 24 with its arrival. However, what may be the biggest news is tucked away in the patch notes section: Destiny 2 Vault space is finally increasing, although perhaps not quite as much as players had hoped.
Vault space has been a bit of a pain point for Destiny 2 players for quite a while, and the problem has only gotten worse as new seasons and expansions have introduced new gear to the far-ranging MMO game. It's an engineering problem rather than an intentional design decision, however, and Bungie says it's working on ways to increase the amount of Vault space available to each player.
For now, however, we can expect Vaults to expand by 100 slots, going from the current 500 slots to a somewhat roomier 600. "While we know this doesn't enable players to save every single piece of loot in the game, the team was able to pull some strings and get a little more space for your Vaults as they continue to investigate further solutions," Bungie senior community manager Dylan 'dmg04' Gafner writes in today's post.
Destiny 2: Beyond Light review
,
Destiny 2 exotics
,
Play Destiny 2
---
Rock Paper Shotgun Latest Articles Feed Thursday, May 19, 2022 5:14 PM
Yesterday was the seventh anniversary since the launch of The Witcher 3, and to celebrate CD Projekt Red put a new release window to the fantasy RPG's next-gen update. The much delayed graphical spit-and-shine is now aiming for a Q4 release.
---
Rock Paper Shotgun Latest Articles Feed Thursday, May 19, 2022 5:02 PM
Earlier this month, Maxis teased a trio of DLCs for The Sims 4 that would each relate to the nighttime. Two of those DLCs have now been revealed: the Moonlight Chic Kit, which adds evening clothing items, and the Little Campers Kit, which offers new ways for Sims to enjoy their back gardens.
---
Rock Paper Shotgun Latest Articles Feed Thursday, May 19, 2022 4:16 PM
EVE Online is famous for its player-led economy and the many player-led heists that happen within it. If I was in the midst of a long con to separate someone from their hard-earned spaceships, I'd probably want to be able to access EVE Online as easily, and from as many places, as possible.
That's what EVE Anywhere does. Lauched today, it lets you play EVE Online in your browser by streaming it from the cloud, as long as your internet connection is fast enough to handle it.
---
Rock Paper Shotgun Latest Articles Feed Thursday, May 19, 2022 4:10 PM
Normally you'd expect to pay $300 for a good 1440p 165Hz monitor, but today at Amazon you can pick up the Pixio PX277 Prime for $240 after a $20 coupon. Pixio is known for their great value monitors, and this model is one of the best options they've got, competitive with some of the best gaming monitors on the market.
---
Rock Paper Shotgun Latest Articles Feed Thursday, May 19, 2022 3:39 PM
Minecraft's Caves And Cliffs update was so big it got split into two, but even still there were other ideas that got pushed further back. Some of those ideas will feature in the The Wild Update, which now seems to be edging closer to its own release. Yesterday, Mojang launched the first 1.19 pre-release update - and showed off some of its new creatures in a developer livestream.
---
Rock Paper Shotgun Latest Articles Feed Thursday, May 19, 2022 2:17 PM
The RX 6800 XT is one of the best AMD graphics cards, outperforming the RTX 3070 in rasterised titles by around 10-15% according to my own testing while costing around the same price. Therefore, after we've covered plenty of discounted Nvidia cards, we ought to let you know that an RX 6800 XT is going cheap on Amazon.com right now.
---
Rock Paper Shotgun Latest Articles Feed Thursday, May 19, 2022 2:04 PM
A new collection of indie puzzle games released today aims to give a broad and gentle introduction to many puzzling subgenres. Wrapped up in that idea that they're all pulled from a mysterious alien games console, CosmOS 9 packs nine games that are each meant to take 30-90 minutes. I've played a few and they seemed puzzle game staples, having me drawing paths through blocks, figure out how a mysterious computer interface worked, and such. See the breadth of the cosmic puzzling experience in the trailer below.
---
Twinfinite Thursday, May 19, 2022 9:35 PM
In the ever-expanding EVE Online universe, CCP Games has definitely not rested on their laurels. While the studio may struggle with certain technology like the blockchain, its commitment to the players has always been quite clear. The latest effort is set to be a crowdpleaser with the launch of EVE Anywhere, a cloud-based platform for […]
---
Twinfinite Thursday, May 19, 2022 9:31 PM
As Disney continues to push the Marvel Cinematic Universe into uncharted waters, it is also ensuring that its creation is being fleshed out further with smaller shows on streaming services. Many of the Marvel TV shows have made their way over to Disney+, but there's even better news now if you are a fan of […]
---
Twinfinite Thursday, May 19, 2022 9:28 PM
When it comes to a game like Wordle, the sooner you are able to get clued in, the better your chances of successfully getting the right answer. In the case of specific letters being the clues you have, the easier it will be for you to get the correct answer in fewer guesses, especially if […]
---
Twinfinite Thursday, May 19, 2022 9:23 PM
Let's get ready to try out the Wordle puzzle of the day, but before you even begin, it is best to prepare yourself for the possibility of all kinds of words to start off with. In this helpful guide, we will go through all 5-letter words starting with AME in the middle so you have […]
---
Twinfinite Thursday, May 19, 2022 9:20 PM
Today's Wordle puzzle can be really easy to solve, or really difficult if you aren't able to get the right clues early on. Just having two correct letters, for instance, will probably make your brain spiral as you struggle to think of possible solutions to the puzzle. But that's where we come in. Here's a […]
---
Twinfinite Thursday, May 19, 2022 9:13 PM
Wordle is back with yet another daily word puzzle for players to try to solve. The game's premise is simple: guess a random five-letter word within just six attempts. Sounds easy, but it's actually a little trickier as most players usually have a hard time trying to think of possible answers to fit the clues […]
---
Twinfinite Thursday, May 19, 2022 9:10 PM
Atlus has released another of its daily trailers focusing on the many demons of its upcoming JRPG Soul Hackers 2.
---
Twinfinite Thursday, May 19, 2022 5:43 PM
Today Star Citizen developer Cloud Imperium Games revealed a brand new ship coming to the growing space game.
---
Twinfinite Thursday, May 19, 2022 5:05 PM
Riverdale has been on-air for years, but the show is reaching its conclusion after season seven. Despite the fact that the series was renewed in March, the finale is now set to come sometime in 2023. This announcement featured many other cancellations of beloved shows on CW, including Legends of Tomorrow, Dynasty, and Charmed. CW […]
---
Twinfinite Thursday, May 19, 2022 4:35 PM
Battlefield 2042 received an update on all platforms today with the biggest change being the removal of the 128-player version of the Breakthrough mode. "When reviewing the available experiences in All-Out Warfare, we felt that the 128 player modes are better suited for Conquest where gameplay spaces are larger, and where you have a more […]
---
Twinfinite Thursday, May 19, 2022 4:23 PM
Today third-party developers released new add-ons for Microsoft Flight Simulator, including one of the most anticipated aircraft.
---
Twinfinite Thursday, May 19, 2022 3:55 PM
We're already over one month into the 2022 MLB season, but many years have passed in the world of Out of the Park Baseball 23. This baseball management simulator lets you take the reigns of your favorite team to attempt to bring home a World Series trophy. But that's not all there is to do […]
---
Twinfinite Thursday, May 19, 2022 3:51 PM
A unique experience for Marvel lovers has officially been announced with Marvel Snap, a new game coming for mobile devices and PC. This card battle game gives players the chance to assemble their Marvel dream team, including both heroes and villains. News of this game has fans wondering, does Marvel Snap have microtransactions? Does Marvel […]
---
Twinfinite Thursday, May 19, 2022 3:49 PM
Call of Duty is having a busy week with Operation Monarch and limited free access to Vanguard Multiplayer. In addition, players will now have the chance to level up faster with an exclusive Double XP Event. If you want to join in on the fun and increase your ranks, here is when the next Double […]
---
Twinfinite Thursday, May 19, 2022 3:28 PM
Zenless Zone Zero Closed Beta has been announced and if you are wondering how to signup for the closed beta or what the start time is, then we have got your back. Zenless Zone Zero is the newest title from Hoyoverse, the developer behind the massively popular Genshin Impact game. Zenless Zone Zero is a brand-new ARPG […]
---
Twinfinite Thursday, May 19, 2022 2:36 PM
Want to know how to shatter Stanford's will in Vampire The Masquerade Swansong? Well, doing so is no easy task, even for Galeb Bazory. Luckily, we've got all the info you need to take down the head of the Second Inquisition right here. Spoiler Warning: This is the ending to Galeb Bazory's questline in Vampire […]
---
Twinfinite Thursday, May 19, 2022 2:17 PM
The Volcanic Assassin Pack isn't the only way to get free cosmetics in Fortnite, currently. There's currently a community goal challenge going that will get you unlocks for both your PlayStation account and Fortnite locker. Here's how to complete all Fortnite Supply Llama challenges and where to check your progress in the community goal. How […]
---
Twinfinite Thursday, May 19, 2022 2:15 PM
Want to know how to plant the virus in Vampire The Masquerade Swansong? Well, to do so, you'll need to get the server mainframe open and then input the correct password. Thankfully, we've got everything you need to know about doing just that right down below. How to Plant the Virus When you get into […]
---
Twinfinite Thursday, May 19, 2022 2:07 PM
Today Marvel announced a brand new game dedicated to its universe, Marvel Snap, a collectible card game for iOS, Android, and PC.
---
Twinfinite Thursday, May 19, 2022 2:02 PM
Want to know how to save Halsey in Vampire The Masquerade Swansong? Well, don't worry, as we've got everything you need to know about how to save everyone's favorite little Sugar Fangs. It is important to note, though, that this guide contains spoilers for the final segment of Leysha's portion of the game. If you […]
---
Siliconera Thursday, May 19, 2022 4:00 PM
People in Japan will have new Pupupu Hiking plates and tumblers decorated with Kirby to serve food and drinks while camping outside. Marimo Craft has opened online pre-orders for the items on the 7net web store. It will start selling them at physical and online stores around Japan in early July 2022.
The collection will consist of plates, sierra cups, and tumblers that can also double as a bottle or can holder. All items in this lineup will be made of stainless steel. The tumbler will have an additional silicon rubber cover so that the user can hold it even when it contains hot water.
Each item will have several versions of designs featuring Kirby and Waddle Dee. The stainless plate will be available at 880 yen (~$7). The sierra cup will cost 1,650 yen (~$13). The tumbler will have the highest price at 2,200 yen (~$17).
The hiking plates and tumblers will be part of the various merchandise released to celebrate the 30th anniversary of the Kirby franchise. Other items revealed recently in Japan include a dancing alarm clock and a Tomica toy car.
The latest game in the Kirby series is Kirby and the Forgotten Land. Nintendo released the Switch title worldwide on March 25, 2022. A demo of the game is also available on Nintendo eShop.
The post Kirby Stainless Steel Hiking Plates and Tumblers Will Appear in July 2022 appeared first on Siliconera.
---
Siliconera Thursday, May 19, 2022 3:00 PM
Have you ever looked at a crossword and thought, "This makes me think, but not as much as I'd like?" Perhaps you played a few KenKen puzzles and considered it not your thing due to the use of numbers? Maybe you started getting into puzzle games with Wordle and want to move on to something new like it. Knotwords combines elements from all three into something that feels distinctly refreshing. It is familiar, but at the same time original. Not to mention it relies on someone being logical and tapping into their vocabulary to succeed.
At its core, Knotwords looks a lot like a crossword and plays a lot like KenKen. There is a grid in front of you. You need to place words into it. Some will cross over into others vertically and/or horizontally, meaning they'll share letters. Like KenKen, certain squares in the grid are grouped together to form cages. In the upper left corner of the upper left square in a cage, you'll see all of the letters for that group. Each one can only be used once. Your goal is to use the information available to figure out every word in the puzzle. If you get it right, you see the filled-in word. Enter a wrong answer, and red scribbles show you that it is incorrect. Also, as you fill in letters, the remaining empty squares in a cage will show which remaining letters could fit there.
All Knotwords puzzles require deductive reasoning. For example, a good way to start is to fill in words with only two or three letters. The number of cages and letters available are a good way to narrow down options as well. This lets you lock in a few "guaranteed" words. After that, looking for uncommon letters can help. Have a word with a "Q" in it? You'll likely need a "U" after it. If you have a five-letter word that already is shown to start with an "O" and end with an "N" and "E," and see a letter in a cage that is part of it is "Z," then you've got yourself an "ozone." It can also help if you get a cage that covers a single line. So say you have a row of four squares all in one cage. "O," "S," "Y," and "R" are the options. The word that works is "rosy."
The hint system is when another crossword element comes into play. When stumped, you can ask the Knotwords rabbit for a clue. You'll be able to pick a line in the puzzle to get a definition. So in one case, it might say, "Simple past tense and past participle of a four letter word," then elaborate to explain what that four letter word can be. In this way, even if you are having trouble working out the positions on your own, it takes a more traditional approach from another iconic puzzle. Depending on the mode, you'll either be limited to a certain number of hints or see each hint used add to your puzzle's overall time.
What's convenient is Knotwords is designed to be played both on a daily basis or in longer sessions. When you enter the game, you'll have Puzzlebooks for the month or Daily Puzzles to choose from. In the May 2022 Puzzlebooks, you'll have a full month to complete 30 Standard and 30 Tricky challenges. You'll have 6/6 hints to use in these puzzles, which carry over, and you'll earn one more hint to replenish used ones after each one. Standard puzzles will feature more typical words, while the Tricky ones will involve words someone might not be immediately familiar with.
As for the dailies, there are Daily Mini, Daily Classic, and Daily Twist options available. All of these rely on a system in which hints add to your total time. The Daily Mini is the shortest, as you might expect. These tend to be easy, and you get one per day. You can even go back and check ones from past days on the calendar, if you missed the seven for the current week. The Daily Classics are slightly larger and more challenging. Again, the calendar lets you go back and select ones you missed.
The Daily Twist is a sprawling puzzle that adds nonogram elements. It is also the most satisfying of all Knotwords puzzles, in my opinion. Along the top and side of the puzzle are numbers. These tell you how many vowels are in that line overall. So you not only have to keep track of the letters in the cages to complete the task, but check to make sure the vowels match too. In a way, this makes things easier for you. You're being held accountable in an additional way. But at the same time, it can also force you to think a little harder about your choices. Because right away, it can rule out some of the first options that come to mind.
What I love most about Knotwords is sometimes, figuring out the positions of all letters in one cage or one word in a puzzle can cause everything else to fall into place. It's like you found the right domino and tipped it over, and everything else makes sense when you do. Finishing a puzzle in under a minute with no hints is exhilarating.
Another great thing is Knotwords is accessible. Yes, some puzzles can have longer words. But there are usually tons of smaller words that help you gradually suss out the more complex or unorthodox entries. You can stop and save at any time, then return to the game. If you get a hint, it will be quite detailed. The visual cues to show accidentally repeating a used letter, incorrect entries, highlighted squares, and suggestions are all clear and visible. It is also quite easy to play on a PC, with the natural progression of inputs not requiring you to go back and click each individual square.
In short, Knotwords is clever. It is the kind of game that regularly gives you a reason to return to it. There are minor variations to make it more challenging or accommodate people learning how to play. It's also rather accessible, in terms of the UI, offering hints, and visibility. It is definitely a game folks who enjoy Wordle, crossword, and KenKen puzzles should check out.
Knotwords is available for PCs and both Android and Apple iOS devices.
The post Review: Knotwords is Perfect for Logical Logophiles appeared first on Siliconera.
---
Siliconera Thursday, May 19, 2022 2:10 PM
It seems the June 2022 Final Fantasy VII 25th anniversary announcements could include something related to FFVII Remake Intergrade. A Japanese trademark appeared on May 20, 2022 related to the game. Square Enix first filed for them on May 12, 2022. As expected, it covers a number o fronts, like software. [Thanks, Gematsu!]
There are a few situations a new FFVII Remake Intergrade trademark could apply to. This could perhaps relate to ports. The game first debuted on the PS4 in April 2020, before the Intergrade version showed up on the PS5 in June 2021. The PC iteration of it then showed up on the Epic Games Store in December 2021. Due to timing and exclusivity arrangements, this could mean an Xbox release is on the way. Or, since Square Enix did so with Kingdom Hearts, a Switch cloud version.
The next round of FFVII announcements will come in June 2022. Tetsuya Nomura confirmed them during the second FFVII The First Soldier livestream. He didn't name any specific games that could appear. However, in addition to the remake and battle royale title, FFVII Ever Crisis is in development. There could also be news about the next part of the remake.
Final Fantasy VII Remake is available for the PlayStation 4. FFVII Remake Intergrade is out on the PlayStation 5 and PC via Epic Games Store.
The post FFVII Remake Intergrade Trademark Filed Ahead of June 2022 Announcements appeared first on Siliconera.
---
PC Invasion - FeedDDD Thursday, May 19, 2022 7:45 PM
Announced earlier today, Marvel Snap is a fast-paced collectible card game for PC by developer Second Dinner studios. If that name doesn't sound familiar to you, the man behind it might if you have been in the digital card game community for a while. This studio is led by Ben Brode, former director of Hearthstone, and this is his studio's first big project. The team clearly has a lot of passion for the project, which we can see in the first Marvel Snap trailer and gameplay walkthrough that dropped today. Marvel Snap gameplay is focused on speed. Instead of the traditional alternating-turn structure of most card games, Marvel Snap features simultaneous turns like Teppen. This makes sure that both players are always in on the action. An even more unique feature is deckbuilding. Each deck only has 12 cards in it, and only one copy of each. It sounds crazy at first, but each game only lasts a maximum of three minutes. Matches end automatically after the sixth turn. In ranked mod...
---
PC Invasion - FeedDDD Thursday, May 19, 2022 7:00 PM
After a lengthy delay, Genshin Impact Version 2.7 is finally getting a live stream and release date. The game's monthly update was previously delayed, leaving players with a couple of weeks of bare minimum content. Fortunately, this delay is coming to a close, and viewers will be treated to a livestream tomorrow, May 20, with Version 2.7 officially releasing on May 31. Kamisato Ayaka has enjoyed a lengthy stay as the Limited Featured Banner, giving players some extra time to pull for one of the best Cryo units in the game. But we're all in need of some fresh blood, with characters Yelan and Kuki Shinobu coming to the game with Version 2.7. Kamisato Ayaka's Limited Featured Banner will end on May 31 with the update, paving the way for some new characters in the game. The update is here The Version 2.7 update will also bring a fix to a Serenitea Pot maintenance period where players were not able to place furniture down in their homes. This maintenance lasted for ...
---
PC Invasion - FeedDDD Thursday, May 19, 2022 5:30 PM
Tiny Tina's Wonderlands has only been out for around a month, but today it received its second DLC. This time, you and the shooter gang now have to face a gluttonous witch. The Glutton's Gamble DLC for Tiny Tina's Wonderlands faces you off against a new foe, the Sand Witch. Because of course. Expect plenty more culinary puns and food-based monstrosities, like skeletons that are also maybe cookies. The Sand Witch, also known as Imelda (which is not a food pun as far as I know), is brewing up some fresh chaos. Apparently, she's attempting to make a potion that gives her strength as well as "a voracious appetite." You and your party must collect ingredients for the potion, all the while facing off against new enemy types. Crabs and sentient mushrooms are back on the menu. But there are also cookie/skeleton hybrids called, ugh, Gingerdead that need to be put back into the ground. Or the cookie jar. I don't know. But that's just the setup, ...
---
PC Invasion - FeedDDD Thursday, May 19, 2022 5:05 PM
After collecting enough Copper Ingots and Leather for your Castle Heart upgrade in V Rising, you'll be asked to make an enclosed room. This is a fairly important mechanic, especially if you don't want to get burned by sunlight while you're crafting in your base. Here's our V Rising guide to help you with Whetstones, the Grinder, and constructing Castle Roofs. Note: We'll have a V Rising guides and features hub soon, so stay tuned. V Rising guide: Where to find Whetstones and how to make Castle Roofs Before you can build Castle Roofs in V Rising, you'll first need a Grinder (i.e., 8x Plank, 4x Copper Ingot, and 4x Whetstone). The first two are easy enough to acquire, but you have to check specific locations for the third. So, go ahead and open your map. You should spot a Bandit Encampment in the southern section of Farbane Woods (close to the southwest teleporter). When you get to this location, you'll see several hostiles. Those that ar...
---
PC Invasion - FeedDDD Thursday, May 19, 2022 5:00 PM
A few months ago, we covered developer Frogwares' surprising decision to put out major DLC for Sherlock Holmes Chapter One during a difficult time. A Ukrainian studio, Frogwares has had the lives of its employees massively affected by the war in Ukraine — which has continued since late February. This would have made a potential decision by Frogwares to suspend its work understandable, but the studio has instead chosen to continue developing projects. And now, Frogwares demonstrated that it still remains undeterred by the conflict, as it announced that a new game in the works. This does not mean that the war hasn't had an effect on Frogwares' planned releases. It did have to suspend its work on a new open-world game. This new project will have a smaller, more streamlined scope, which should make things more manageable for the developers during this time. What all has Frogwares revealed? For now, Frogwares has only chosen to reveal four concept images and ...
---
Tabletop Gaming News Thursday, May 19, 2022 6:00 PM
---
Tabletop Gaming News Thursday, May 19, 2022 5:00 PM
---
Tabletop Gaming News Thursday, May 19, 2022 4:00 PM
---
Tabletop Gaming News Thursday, May 19, 2022 3:00 PM
---
Player Assist | Game Guides & Walkthroughs Thursday, May 19, 2022 6:00 PM
A few tweaks will bring the most out of your mobile device for Apex Legends Mobile. Mobile gamers make the most of what they have device-wise, as there is not much that gamers on mobile devices can do to improve performance without resorting to custom software. Therefore, performance and optimization for various devices fall into […]
---
Player Assist | Game Guides & Walkthroughs Thursday, May 19, 2022 5:00 PM
One of the Shrines in The Legend of Zelda: Breath of the Wild is the Ke'nai Shakah Shrine or A Modest Test of Strength. As the title of the shrine suggests, this shrine requires Link to prove his strength by defeating a Guardian Scout and completing the shrine. This shrine may seem a little intimidating, […]
---
Player Assist | Game Guides & Walkthroughs Thursday, May 19, 2022 4:00 PM
Elden Ring bosses come in all shapes and sizes. Some are big, while some are small. Some are human-like, while some look otherworldly. Each encounter in Elden Ring is a surprise to the senses. Royal Revenant is one of Elden Ring's most distinctly unique and terrifying bosses in the game. The agility and pure annihilation […]
---
Player Assist | Game Guides & Walkthroughs Thursday, May 19, 2022 3:00 PM
The May 13th VALORANT PBE teased lag fixes and Omen model update, and tons of bug fixes coming in Patch 4.10. Riot Games is known for pushing out constant updates to fix various bugs and balance issues for VALORANT. With the help of beta testers, Riot Games utilizes a Public Beta Environment to test and […]
---
Player Assist | Game Guides & Walkthroughs Thursday, May 19, 2022 2:00 PM
As you traverse through the lands in Elden Ring, you'll come across a myriad of distinctly different bosses. The only common factor between all Elden Ring bosses is how challenging they are to beat. Spirit-Caller Snail is a Gastropod-like creature that emits a pale glow. It's often invisible and only reveals itself when attacked or […]
---
Gaming on PC Thursday, May 19, 2022 2:02 PM
Nacon and Spiders revealed this week that the highly anticipated follow-up to GreedFall is in development, and aiming for a 2024 release window. Read more after the jump.