---
PCGamesN Saturday, September 23, 2023 1:03 PM
September 23, 2023 New code added.
What are the latest Disney Dreamlight Valley codes? We've done some digging to make sure we've got the latest codes available from Gameloft. Codes weren't available in the Dreamlight Valley during its first few months, but with the festival of Foolishness now in swing, there are a whopping ten codes currently available, so read on to make sure you've claimed them all.
The Dreamlight Valley golden potato code was the first to come to the Disney game, and gives you just that, a golden potato. It doesn't even do anything yet, but the exciting news is that it appears to be part of a future Dreamlight Valley quest. The code might no longer available, but if you still don't have a golden potato, you can pick one up in Scrooge's shop. Other codes have since been released with various celebrations, including the Dreamlight Park community challenge and the Festival of Foolishness, for which all the Dreamlight Valley codes can be found below.
MORE FROM PCGAMESN:
Best Disney games
,
What's the next Dreamlight Valley update?
,
Disney Dreamlight Valley guide
---
PCGamesN Saturday, September 23, 2023 1:04 PM
September 23, 2023: It seems players are continuing to encounter troubles matchmaking. Starbreeze says players should be able to create lobbies again, but some issues still persist.
Are Payday 3 servers down? The third installment in the Payday series went straight to the top of the Steam best sellers chart on release day, but its immediate success came with a downside as servers were slammed, matchmaking crashed, and error codes started popping up. While developer Starbreeze has been open with communication and quick to fix issues, there may still be a rocky road ahead.
For most multiplayer games, server issues come with the territory. When too many people try to play the game at once, sometimes those servers just can't hack it. Payday 3 is no different, and too many heisters spoil the… heist. Or something. In fact, since Payday 3 is an 'always online' co-op game, there's no real way to get around it. If you're having issues, here's the current lowdown on whether Payday 3 matchmaking is down right now.
MORE FROM PCGAMESN:
The best co-op games on PC
,
The best crime games on PC
,
The best FPS games
---
PCGamesN Saturday, September 23, 2023 12:45 PM
Every time Hollow Knight Silksong pops its head up, the memories come flooding back. I avoided Team Cherry's first game for years, thinking it wasn't for me, only to fall completely in love with what now sits among my favorite games of all time. Like so many people, then, even the slightest sniff of news feels like blood in the water to a school of starving piranhas. The first Hollow Knight Silksong Steam update in months, then, is doubtless set to make waves, whether there's anything more to follow or not.
MORE FROM PCGAMESN:
Best Indie Games
,
Hollow Knight Silksong release date
,
Upcoming PC Games
---
PCGamesN Saturday, September 23, 2023 12:30 PM
Minecraft Mob Vote 2023 is around the corner, and it seems like Mojang is teasing that duck mobs might finally be on the cards. Whether it is or not, plenty of fans are getting excited at the possibility of quacks dominating the overworld, in whatever form they take.
MORE FROM PCGAMESN:
Minecraft seeds
,
Minecraft skins
,
Minecraft mods
---
Rock Paper Shotgun Latest Articles Feed Saturday, September 23, 2023 5:40 PM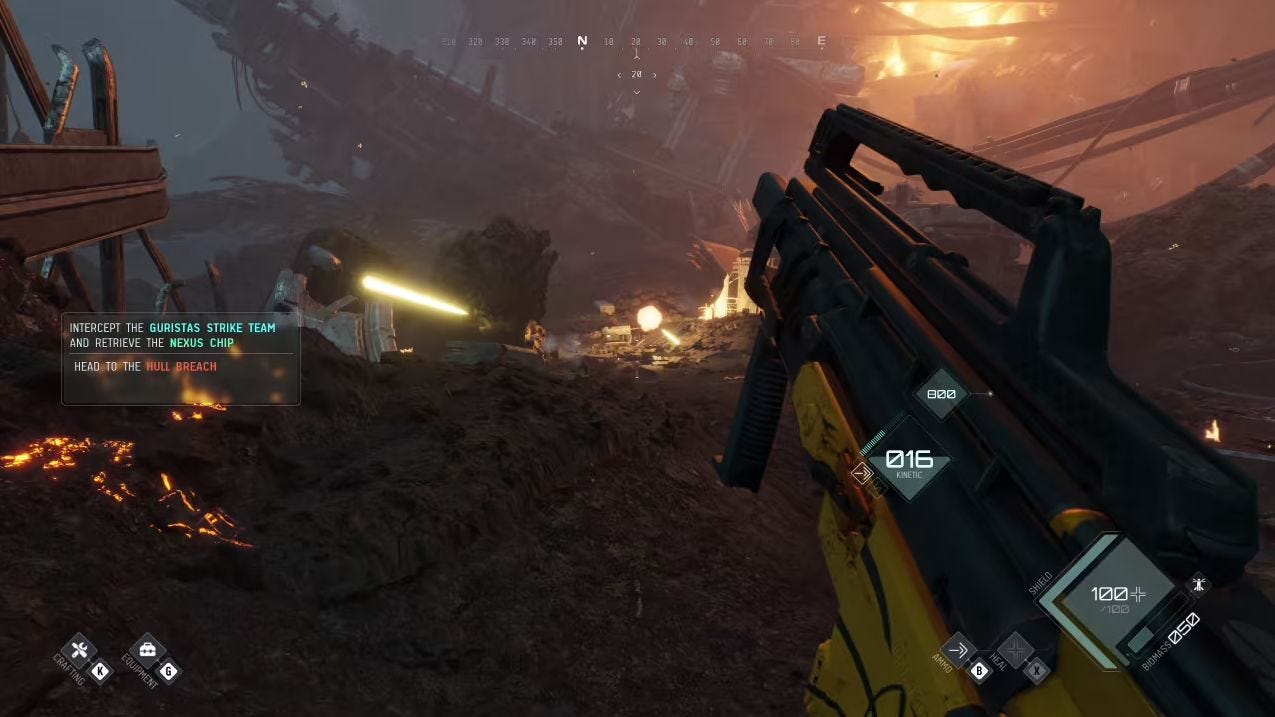 It's happening again. As sure as Square Enix overestimating their sales projections, as sure as John Riccitiello pissing off every available customer, EVE Online developers CCP will try to make a first-person shooter set in the same universe.
This time it's called EVE Vanguard, a shooter "module" which will sit within the EVE launcher and asychronously connect to EVE Online.
---
Rock Paper Shotgun Latest Articles Feed Saturday, September 23, 2023 4:56 PM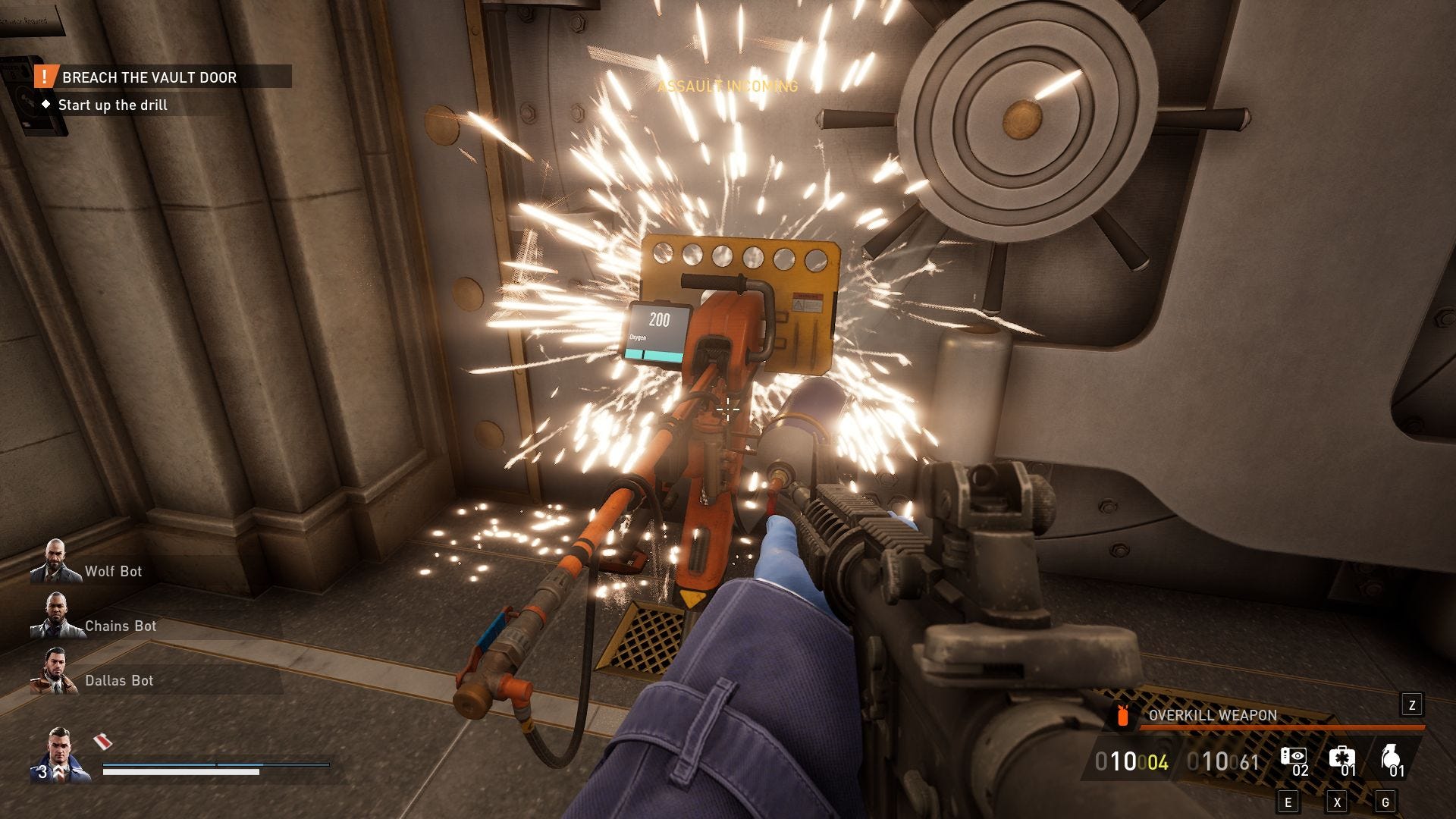 Payday 3 launched earlier this week. As reported back in July, it requires players to connect to a server even if they're playing solo or with a few friends in a private match.
You can already guess the third sentence: the servers have been a disaster at launch, with players forced to queue for long periods just to play alone, if they can manage to play at all. It currently sits "Mostly Negative" reviews on Steam - that's 31% positive after almost 19,000 reviews.
---
Rock Paper Shotgun Latest Articles Feed Saturday, September 23, 2023 4:29 PM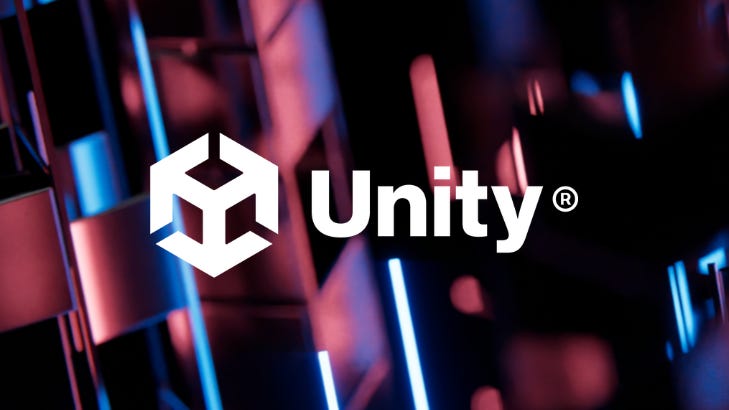 Unity have announced that they're making changes to their "runtime fee" in response to overwhelming negative feedback. The key changes are that the fees no longer apply to developers using Unity Personal, and will only apply to developers using Unity Pro or Unity Enterprise who upgrade the next version of Unity which ships in 2024.
---
Rock Paper Shotgun Latest Articles Feed Saturday, September 23, 2023 4:26 PM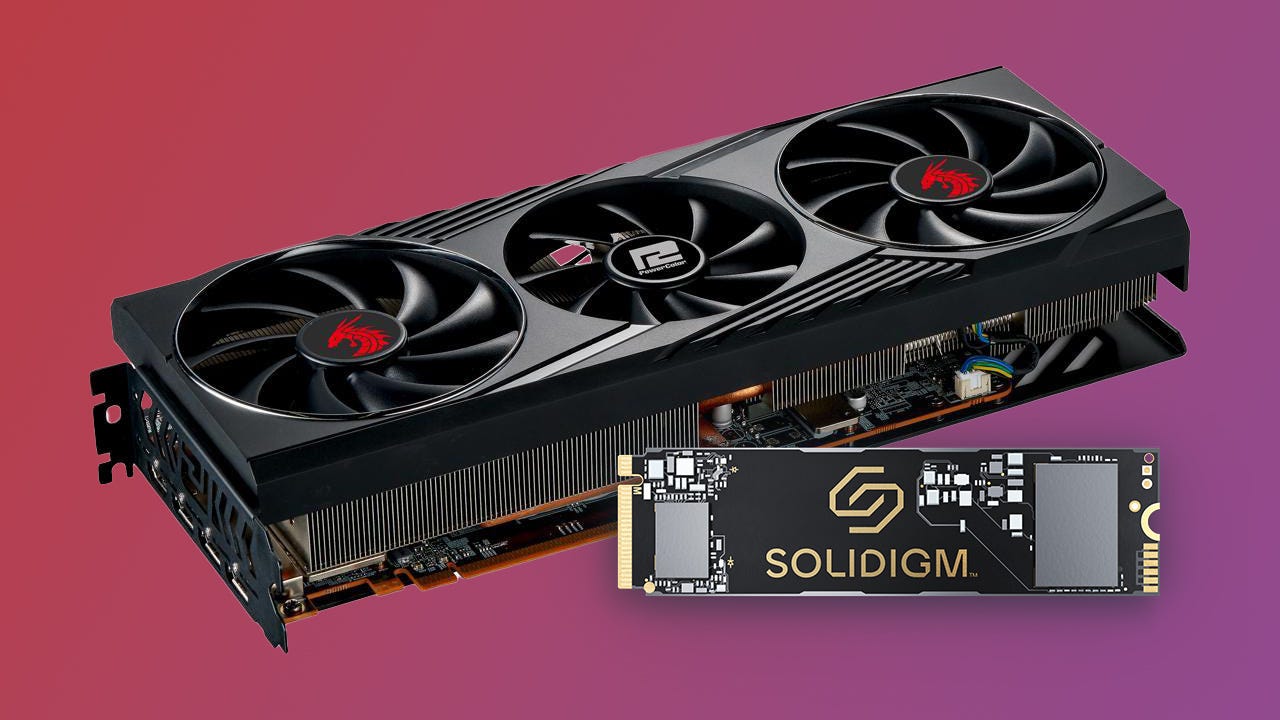 Want an RX 6800 XT graphics card? And a Solidigm P41 Plus 512GB SSD? And Starfield? For $486? Thanks to a Newegg bundle, that offer is open for you right now when you use code EEGCWA827 with these two items in the checkout.
Here are the links you'll need:
---
Rock Paper Shotgun Latest Articles Feed Saturday, September 23, 2023 4:05 PM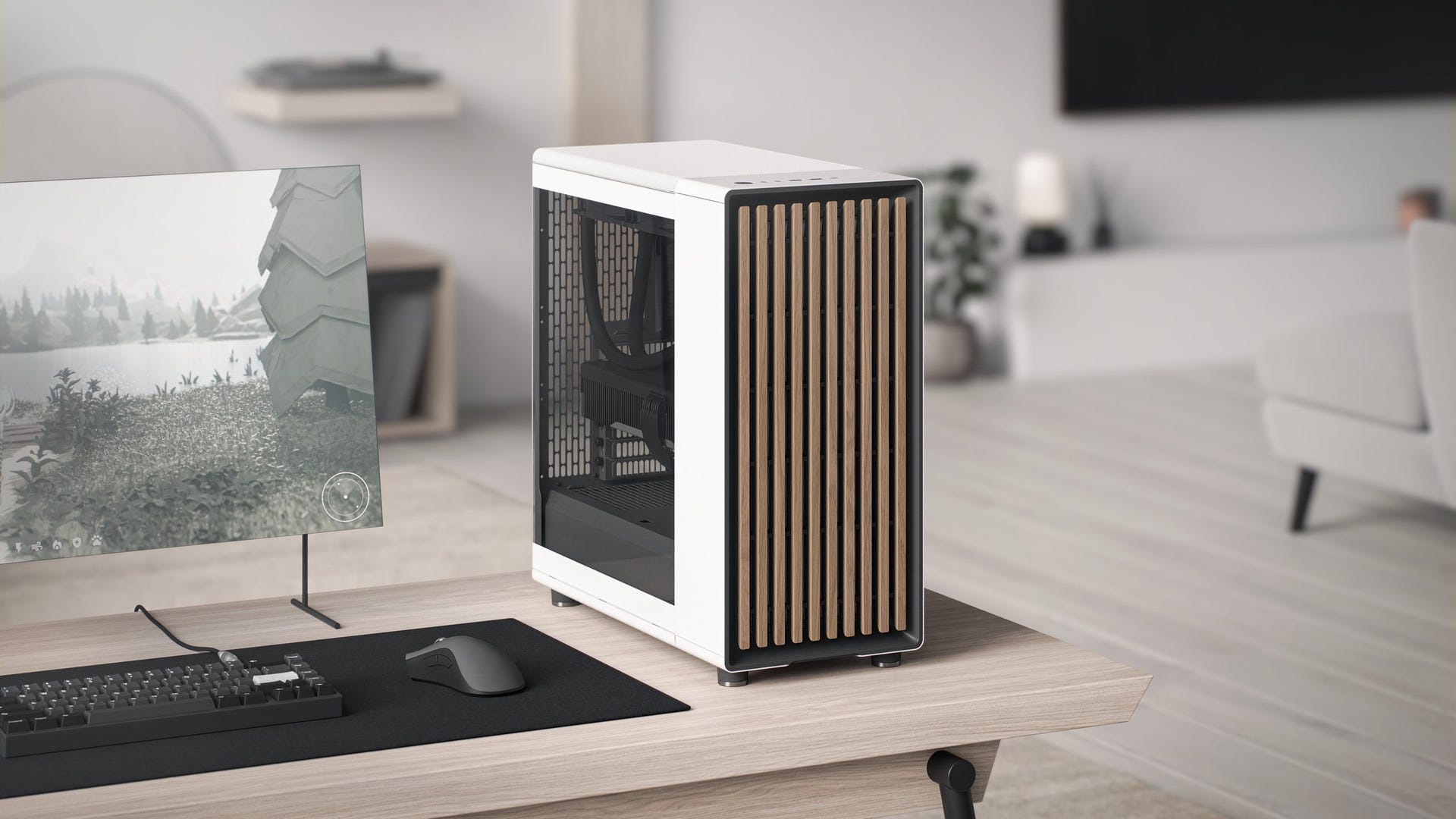 The Fractal Design North is one of the most popular recent PC case releases, combining a beautiful wood front panel, leather accents and excellent ventilation with a modern, easy-to-build mid-tower design. The North normally retails for £125 or more, but today you can pick it up for a more reasonable £110 when you buy from Box via Ebay, using code SAVINGS20 before September 28th. That's the cheapest this case has ever been in the UK!
---
Twinfinite Saturday, September 23, 2023 1:40 PM
A user experience that makes cracking a bank vault look easy.
---
Siliconera Saturday, September 23, 2023 3:00 PM
The first season of the Netflix One Piece live-action adaptation is here and has been out long enough for many of you to have watched it once or maybe even multiple times. I remember when I first heard that Netflix was doing an adaptation I was... anxious. You don't have to think back too far to remember some very bad live-action versions of great anime series. (Netflix's Death Note is one of the more recent ones, and also one of the worst ones. We've been hurt time and time again by very poor adaptations of shows. For some, it's come to the point where we wonder if western adaptations of anime can really understand the source material well enough to get it right. While Netflix's One Piece isn't flawless, it is noticeably better than any live-action remakes I can think of in recent memory.
The eight-episode first season of the One Piece live-action version launched on August 31, 2023 on Netflix platform to much anticipation. I have to admit, in true One Piece fashion, I was a little intimidated when I saw that each episode was an hour long. I wasn't sure if 8 hours of an anime live-action remake would be worth the time spent watching it. What can I say? Death Note and the Dragon Ball movie really hurt me. But, I'm happy to say that Netflix actually managed to pull this off but, like I mentioned before, it isn't perfect.
[caption id="attachment_986336" align="alignnone" width="1200"]
Image via Netflix[/caption]
Let's get some of what I didn't like out of the way first. I'm not a huge fan of Iñaki Godoy as Luffy. While I don't think he plays the part poorly, I just feel like sometimes he tries too hard to be the character. I think that if he put a little less into it and went into it a more naturally, he'd come off as more genuine. I also have the same complaint about some of the side characters. They seem a little too skin-deep, even for supporting cast members. I'd like to see them open up and be more "human."
I also think some of the lines are a bit weak, especially compared to the source material. The script for some of the characters' feels a little too stilted to be coming from an actual human being I'm watching on screen. I felt myself tense up at a particularly weak lines in multiple episodes. In part because they would be delivered in a very corny ways.
But there are times when this Netflix live-action anime adaptation of One Piece can be quite good. The actors for the other characters come across very well. Mackenyu's take on Roronoa Zoro may be my favorite. He plays the three-sword wielding warrior perfectly, I think. He's quiet and strong, but also brings a dry humor to the role that fits the character very well. This is unsurprising, as he played the villain Yukishiro Enishi in two Rurouni Kenshin movies just as well..
[caption id="attachment_986337" align="alignnone" width="1200"]
Image via Netflix[/caption]
The choreography is also a strong point. Almost all of the fight scenes feel very believable and look great. The first episode's bar fight may be my favorite in from this season. It feels fluid, while also looking incredibly cool, and gives us a great view into the man on his way to becoming "the greatest swordsman in the world."
Cinematography is also something that Netflix handled quite well for this anime live-action adaptation. All the scenes feel like they enhance the moods for the moment. The ship and ocean scenes in particular feel very open and slightly reminiscent of (although less dramatic than) Pirates of the Caribbean. The costumes also seemed like the perfect blend of being anime/manga-inspired, while also being authentic. Sure, they're excessively colorful and gaudy, but that's just what I'd expect so I didn't mind that.
All-in-all, I think the Netflix adaptation of One Piece is one of the better live-action anime adaptations we've gotten. While it isn't perfect, it feels very close to the anime/manga and succeeds where it's most important to. Although each episode is quite long, it doesn't feel like a chore to watch them. I really hope that they continue to improve going into the second season.
The One Piece live-action's first season is available on Netflix. A second season is confirmed.
The post The One Piece Live-Action Adaptation's Better than Most from Netflix appeared first on Siliconera.
---
Siliconera Saturday, September 23, 2023 1:00 PM
There's new activity involving the Hollow Knight: Silksong Steam page, which adjusted the art showing Hornet. SteamDB noted updates on September 21, 2023, then later September 23, 2023. This involved a web assets change that added the updated piece of art. [Thanks, Wario64!]
There have been a number of updates to the Steam product listing for the title in 2023. Many of them involved changing the user tags for the game. On January 13, 2023, however, SteamDB noted the TBA release date change on the page.
Here's the image that was changed, according to SteamDB. It matches the header Team Cherry is using on social media. This does not necessarily mean an announcement is drawing near, as this could instead be normal pre-release activity surrounding an in-development game.
Back in May 2023, Team Cherry announced the follow-up was pushed out of the first half of 2023. However, in Japan there will be a release tied to the game this year. The Knight and Hornet Nendoroids will debut in November 2023. Those will show up in North America in Q1 2024.
Hollow Knight: Silksong will come to the Nintendo Switch, PlayStation 4, PlayStation 5, Xbox One, Xbox Series X, and PC via Steam. It is currently in development.
The post SteamDB Shows New Art Added for Hollow Knight: Silksong on Steam appeared first on Siliconera.
---
Siliconera Saturday, September 23, 2023 12:30 PM
The first playable demo for Synduality: Echo of Ada appeared at Tokyo Game Show 2023. Bandai Namco also provided gameplay footage of the demo build on its livestream. It shows how the player can use their Cradle Coffin mech to explore the world's regions while gathering items and destroying hostiles.
Players will find containers that contain lootable items. They can also use AO Search to detect nearby mineable AO Crystals. When players reach a yellow spot, they can send their companion Magus to investigate it directly.
The initial reveal for Synduality: Echo of Ada mainly teased PvPvE combat where players can engage others with conflicting objectives. The demo footage showed that players can also send friendly greetings and even ask to form a party. Rain in this world will gradually corrode the unit's resistance, so players will have to take shelter in a covered area until it subsides.
The mission's grand objective will require the player to find an escape elevator and stay there until the elevator moves to return safely. If the player's mech gets destroyed, they will lose all the items they gathered during the session.
Synduality: Echo of Ada is under development for PlayStation 5, Xbox Series X, and PC via Steam. The game used to have a 2023 release window, but Bandai Namco delayed it indefinitely due to the need for more development time.
The post Synduality: Echo of Ada TGS 2023 Demo Footage Shows More Gameplay appeared first on Siliconera.