---
Kotaku Wednesday, March 29, 2023 8:25 PM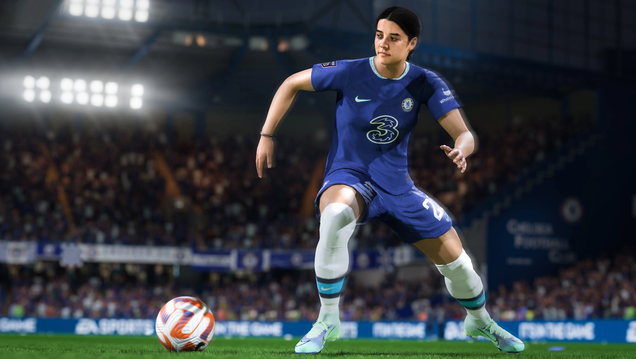 The Australian Federal Government have announced this week that they'll be pushing to "apply an R18+ rating to all video games that contain simulated gambling", a move that appears to be the strictest of its type we've seen.

---
Kotaku Wednesday, March 29, 2023 7:45 PM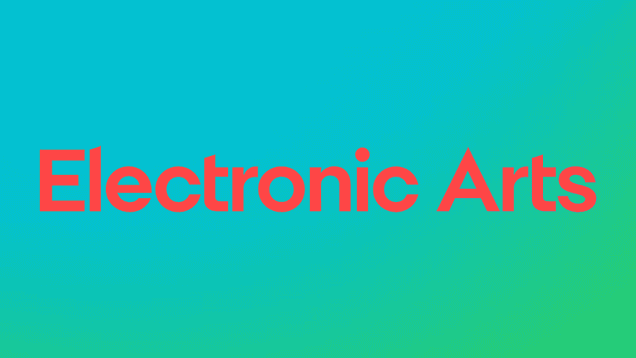 Publishing giant Electronic Arts—the company behind everything from The Sims to Apex Legends to FIFA and Madden—announced today that approximately 6% of its global workforce, or between 700-800 people, will be laid off as the company drives "greater focus across our portfolio".

---
Kotaku Wednesday, March 29, 2023 7:10 PM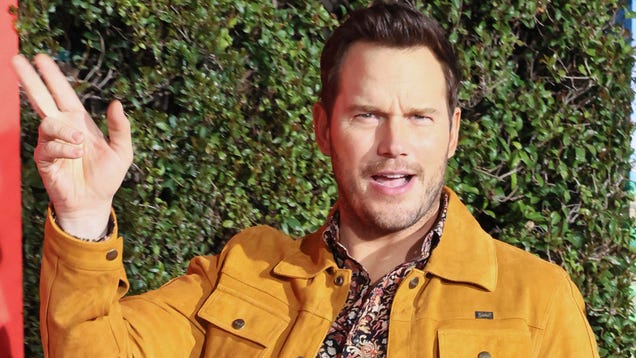 Since the day Mario and Universal announced Chris Pratt was going to voice Mario in the upcoming Super Mario Bros. film, the internet has been in a state of shock, confusion, and anger. Mostly anger. And while there are some legit reasons to dislike Pratt or his casting, the star doesn't seem phased, and even says he…
---
Kotaku Wednesday, March 29, 2023 5:56 PM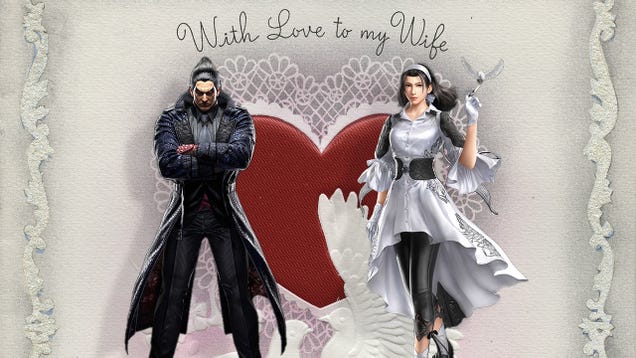 Fighting game fanatics got their first real look at Bandai Namco's newest entry in its long-running Tekken series during last year's PlayStation State Of Play. Now a bunch of hands-on previews for Tekken 8 have dropped, and among the revelations is the fact that Tekken is taking a page out of its rival Street Fighter…
---
Kotaku Wednesday, March 29, 2023 4:55 PM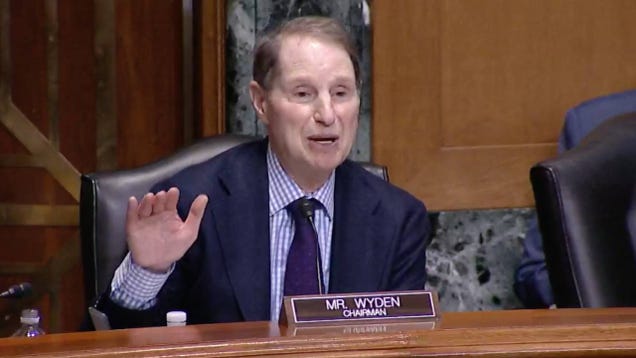 There are so many issues that Congress could be focusing on right now. Banking regulations following SVB's collapse, for example. Or helping Americans who struggle with basic living expenses. Maybe they could be working on a long-overdue fix of our broken healthcare system. Instead, they're very concerned about the…
---
Kotaku Wednesday, March 29, 2023 4:25 PM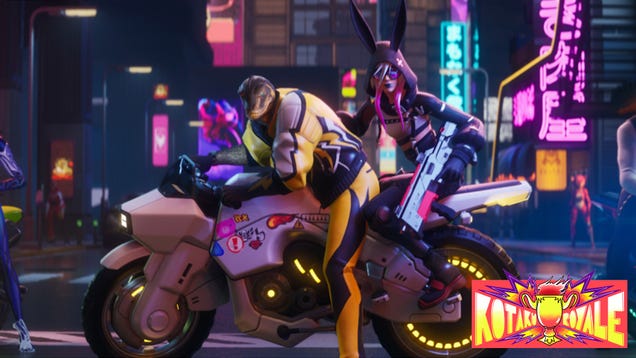 Dear Weirdos Who Dance Emote Past Midnight,

---
Kotaku Wednesday, March 29, 2023 4:18 PM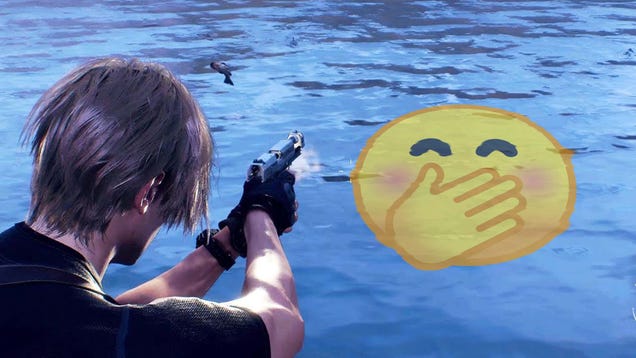 Early on in Resident Evil 4, Leon encounters a large lake. It's a bit creepy but otherwise seems harmless. And according to many players online, you should actually walk onto the pier and start shooting the lake for a fun, hidden reward. However, this is actually a dirty—and also very funny—trick that RE4 vets are…
---
Kotaku Wednesday, March 29, 2023 3:30 PM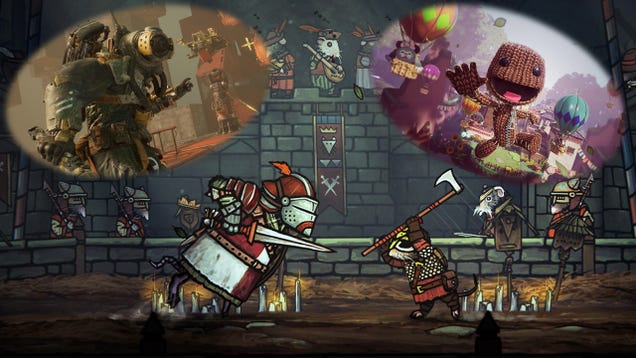 The time has come once again for PlayStation enjoyers to fire up their console's jet engine and check out April's helping of PlayStation Plus games. Imma keep it a buck with you, I half expected Sony to come out of the gates swinging with a cavalcade of Capcom titles this month, more specifically Resident Evil games…
---
Kotaku Wednesday, March 29, 2023 3:15 PM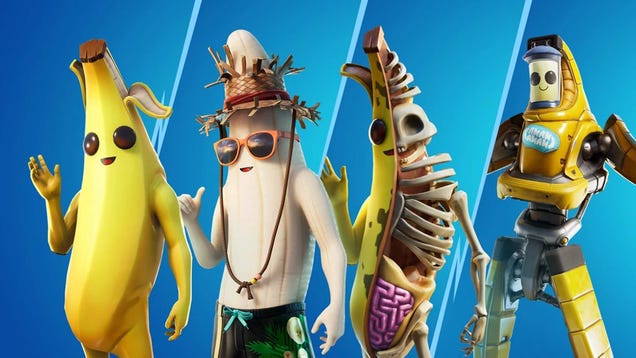 Battle royales and the culture that surround them have collected a litany of archetypes, creating a sort of BR zodiac that can help you understand the machinations of the people you encounter in Warzone, Fortnite, Apex Legends, or PUBG. Maybe you feel like one or more of these stereotypes sorta kinda speak to you,…
---
Kotaku Wednesday, March 29, 2023 3:10 PM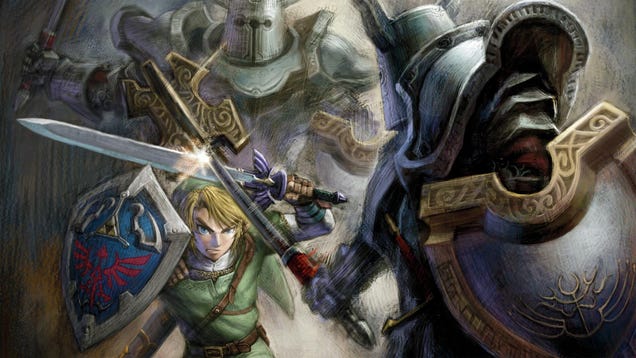 The Legend of Zelda series is one of the most widely celebrated in all video games, and for good reason. Even the worst Zelda game is in a class of its own, but all of them have their occasional drawbacks. We're here today to break down the best and worst parts of each mainline game, from the iconic original NES…
---
Kotaku Wednesday, March 29, 2023 3:05 PM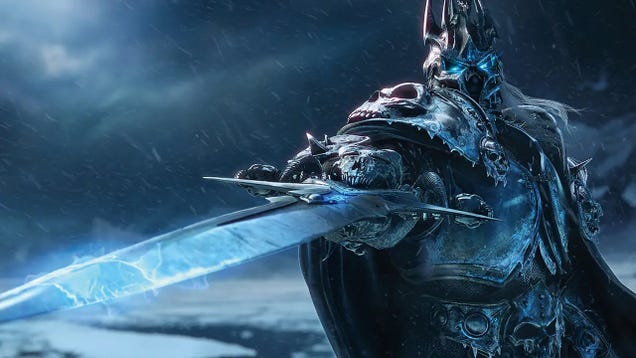 If you ever suspected that your version of the legendary weapon, Val'anyr, Hammer of Ancient Kings, could trigger shields that would absorb more damage than seemed normal, Blizzard's QA department might have just proved you right. As it turns out, Val'anyr's stats contained an extra zero. Whoops! What's more, this bug…
---
PCGamesN Wednesday, March 29, 2023 7:43 PM
The best Warzone 2 LMG might be a bit more unwieldy than most weapons, but what they lack in control, they more than make up with raw damage output and fire rate. If you're looking to nail down a defensive position, there aren't many better options than a high-capacity LMG for keeping your enemies at bay.
The best Warzone 2 LMG is the RPK. It takes attributes from the best Warzone 2 AR and pushes the stopping power and range to the extreme. With controllable recoil and reasonable mobility, the RPK isn't just the best LMG in Warzone 2, it's potentially the best gun overall in the free PC game. If you're looking to jump into Season 2 Reloaded with a powerful, fast-paced primary weapon, this is the LMG for you.
MORE FROM PCGAMESN:
Best Warzone 2 guns
,
Best Warzone 2 loadout
,
Warzone 2 map
---
PCGamesN Wednesday, March 29, 2023 7:19 PM
Wondering about the new Destiny 2 Lightfall Exotics? No need to fiddle through your collections - we have a full list of all the new Exotic guns and armour pieces that await you in the latest expansion.
If you're wondering where you'll find these golden goodies, we can help with that too. Generally, new Exotic armour pieces are earned through completing Destiny 2 Legendary Lost Sectors, and the Lightfall raid, while newer Exotic guns tend to be linked to quests - more on all that below. Older Exotics, both weapons and armour, can be bought from Xur, drop from certain activities or, if you're very lucky, just while you're out in the world. Read on for a full list of every new Exotic in Destiny 2's Lightfall expansion - on which point, note that you'll need to own the latest expansion to have access to these.
MORE FROM PCGAMESN:
Destiny 2 classes
,
Destiny 2 Lightfall review
,
Destiny 2 builds
---
PCGamesN Wednesday, March 29, 2023 7:01 PM
What are the best FPS games on PC? From the classic physics chaos of Half-Life 2 to Halo Infinite's beautifully rendered worlds, these are the finest FPS games. For more than two decades, FPS games have been the driving force of the PC games industry. They've let us travel from the depths of Hell in Doom to the outer reaches of space in Titanfall 2. Others have taken us on a detour through the likes of Half-Life 2's zombie-infested Ravenholm, while some have embraced futuristic cities.
Some of these games are old, others are new, and all are great. Wolfenstein 2's amazing campaign; Rainbow Six Siege's tight tactical multiplayer; Overwatch 2 and its vast array of amazing heroes. No matter what sort of virtual gunplay you're after, the following titles will satisfy your itchy trigger finger. So crack those knuckles, and get ready to make every shot count. These aren't only just the best FPS games, some of these entries are included in our best PC games too.
MORE FROM PCGAMESN:
Titanfall 2 class guide
,
Titanfall 2 PC port review
,
Titanfall 2 campaign review
---
PCGamesN Wednesday, March 29, 2023 6:13 PM
The Destiny 2 season 20 release date has finally arrived, and now that the sun has finally set on the Season of the Seraph, players are still excited to dig into all the new adventures that season 20 will bring.
Destiny 2 season 20 launched at the same time as the Destiny 2 Lightfall release date and the Strand subclass, bringing players an abundance of new content. If the storyline so far has you wondering what Destiny 2 season 20 has in store for the free PC game, here's everything we know.
MORE FROM PCGAMESN:
Destiny 2 classes
,
Destiny 2 Lightfall review
,
Destiny 2 builds
---
PCGamesN Wednesday, March 29, 2023 6:02 PM
If you're looking for the Redfall release date, we have all the information you need. The co-op vampire shooter comes from developers Arkane, best known for building rich, very deliberate worlds, and weaving intricate stories around their fascinating creations. This time, instead of a space station, or the clockwork city of Dunwall, they've focused on a small tourist town in the eastern US.
There are vampires, sure. A sniper with an undead eye? Check. They even have a cryptozoologist, because why not. The cast of Redfall characters is varied enough, but how will this co-op game fare when compared to Arkane's other creations? Many have likened Redfall to co-op shooters like Left 4 Dead, although it's allegedly going to be more like Far Cry than the aforementioned zombie shooter. Whatever happens, Redfall is shaping up to be one of the best PC games this year, here's what we know about its release date, all the trailers, gameplay, and more.
MORE FROM PCGAMESN:
Redfall release date
,
Redfall gameplay preview
,
The best co-op games on PC
---
PCGamesN Wednesday, March 29, 2023 5:32 PM
What are the best Destiny 2 builds? Whether you're a seasoned player or a blueberry, you can always learn something new about the complexities of buildcrafting in this popular looter shooter. While the game used to heavily limit how players could develop their character subclass builds, it now contains a host of Aspects and Fragments for each subclass, as well as armour mods to produce elemental wells and Charge with Light buffs, weapons that synergize with specific build elements, and exotics that amplify specific character traits.
Whether you want to be the most overpowered Guardian in the free PC game, you're gearing up to take on the Lightfall raid, or you're just struggling to beat the Calus boss fight, we've compiled the top-tier builds for each of the classes so you can dominate whatever game mode you like with ease.
MORE FROM PCGAMESN:
Destiny 2 classes
,
Destiny 2 Lightfall review
,
Destiny 2 builds
---
PCGamesN Wednesday, March 29, 2023 4:31 PM
Destiny 2 content development delays contributed to tensions between Activision and Chinese tech giant NetEase, according to a new report from the New York Times. In 2018, Activision was reportedly unhappy with NetEase's $100 million investment in Bungie, the FPS game's development studio, because Destiny 2 development was already behind its content production schedule. Ultimately, this contributed to the tensions that led Activision to pull its games from the Chinese market in 2022.
MORE FROM PCGAMESN:
Destiny 2 classes
,
Destiny 2 Lightfall review
,
Destiny 2 builds
---
PCGamesN Wednesday, March 29, 2023 3:54 PM
The best Warzone 2 SMG is part of a versatile group of weapons, able to fill in as a solid secondary when paired with one of the best Warzone 2 sniper rifles, or as a primary if you're the type of player who enjoys getting up close and personal. Ideal for pushing a wounded enemy, these lightweight guns may not carry a long effective range, but when you're up close, you'll decimate the opposition.
The best Warzone 2 SMG in Season 2 Reloaded is the Lachmann Sub, also known as the MP5. This gun has the best mobility out of all the best Warzone 2 guns, and it packs a serious punch up close if you kit it out with the right attachments, so much so that it also features in our guide to the overall best Warzone 2 loadout drops. Here's our full list of the best Warzone 2 SMGs and the attachments you'll want to kit them out with before dropping into one of the best free PC games of the year.
MORE FROM PCGAMESN:
Best Warzone 2 guns
,
Best Warzone 2 loadout
,
Warzone 2 map
---
PCGamesN Wednesday, March 29, 2023 3:38 PM
Looking for information on the Elder Scrolls 6 release date? We finally have our first official look at the game courtesy of a short teaser trailer. The video opens with the classic musical motif from the series and a panning shot of some mountains before the logo appears, confirming that The Elder Scrolls 6 is real, at least.
We might have been spoilt by excellent games in the series already, but, frankly, we're ready to dive back into the Elder Scrolls universe - they're still some of the best PC games ever made, and it's likely that Elder Scrolls 6 will follow suit. Bethesda director Todd Howard says we'll be sinking our teeth in The Elder Scrolls 6's gameplay "for a decade at least". Here's everything we know about The Elder Scrolls 6, from settings and gameplay features, to when we might be able to get our hands on it.
MORE FROM PCGAMESN:
Elder Scrolls 6 release date
,
Elder Scrolls 6 setting
,
Fallout 5 news
---
PCGamesN Wednesday, March 29, 2023 3:35 PM
Figuring out the best LoL champions for beginners is half the battle if you want to find success early in your League of Legends career. The Summoner's Rift map can be a daunting place for those starting out on their MOBA journey, especially when you find yourself dying over and over. With over 150 options to choose from, the sheer amount of playable champions can also feel overwhelming.
When you begin playing League of Legends, it's best to get a grip on the core concepts of the game before committing to a role, and ultimately, a champion. Playing through basic training will familiarise you with the broader concepts of the free PC game, such as minion waves, towers, skills, and items. We have a League of Legends beginners guide here for a full explanation of the game mechanics, then once you're armed with this knowledge, you'll be ready to start experimenting in the MOBA game. We've got the best LoL champions for each role below, followed by an explanation of exactly what champions actually are, and how roles work.
MORE FROM PCGAMESN:
How much have I spent on League of Legends?
,
League of Legends patch 13.6
,
League of Legends tier list
---
PCGamesN Wednesday, March 29, 2023 3:08 PM
One GTA 5 RP provider has closed down its dedicated Arabian server after a player on Twitch was made to remove a rainbow-coloured in-game cosmetic, owing to its connections with the LGBTQI+ community. NoPixel, a GTA 5 server popular with streamers, has issued a statement explaining that its Arabian version will be closed immediately. The administrators of Arab NoPixel have also commented on the server's discontinuation.
The best GTA 5 RP servers
,
GTA 6 release date speculation
,
GTA 5 system requirements
---
PCGamesN Wednesday, March 29, 2023 3:19 PM
Metas change, the LoL tier list will fluctuate, and your favourite champion might not be in a great place right now. While you can absolutely win games and climb the ranked ladder with nearly anyone in the lower ELOs, the changes that come via champion and item balancing can tip the scales enough that some picks are almost mandatory.
We've put together a few picks for each lane that have become especially overpowered recently in League of Legends. Whether it's due to a buff, kit change, or item change, these are safe picks if you're looking to climb the ranks in the free PC game. If you do want to play something else, keep every one of these champions in our LoL tier list in mind for your ban, as they all have the potential to go on and dominate Summoner's Rift in one of the best MOBAs you can play right now.
How much have I spent on League of Legends?
,
League of Legends patch 13.6
,
League of Legends tier list
---
PCGamesN Wednesday, March 29, 2023 2:59 PM
The FIFA 23 player ratings will make sad reading for fans of Lionel Messi and Cristiano Ronaldo - both are on the decline after their moves to PSG and Man Utd, respectively. FIFA 23 will mark the first year in a long time that they don't top the rankings of high-rated players, with Kylian Mbappe's reign just beginning.
Karim Benzema had an absolute barnstormer in the 21/22 football season and deservedly takes the top spot. The '91 club' is shared by a mix of youth and experience, something that will no doubt become more evident as the season goes on and the breakout performers get in-forms. It's worth noting that this list of the top 100 players doesn't include FIFA 23 Icons or FUT Heroes, some of which completely eclipse the ratings of these gold players. Here are the highest rated gold players in one of the best PC games for football aficionados.
MORE FROM PCGAMESN:
FIFA 23 career mode guide
,
FIFA 23 ratings
,
FIFA 23 Icons
---
PCGamesN Wednesday, March 29, 2023 2:45 PM
Looking for the best open-world games on PC? From the early days of gaming, with Ultima and Lords of Midnight, open-world games have always been right at home on PC - indeed, those pesky consoles often couldn't handle it. Compare the ambitious early version of Halo to the final, more confined result, for example - and only the PC could hold sprawling regions in the very first Elder Scrolls games. Nevertheless, the leap into full 3D with Grand Theft Auto 3 and The Elder Scrolls III: Morrowind really brought the idea of open-world gaming to the masses.
These days, open-world games are their own genre separate from single-player MMOs. You can find accurate depictions of real-life cities or countries, huge fictional expanses with their own landmarks, complete worlds to check out - or even entire galaxies, depending on where you want to go on your next adventure. Not only are these the best open-world games, but a lot of them show up in our best PC games list, too.
MORE FROM PCGAMESN:
The best GTA 5 RP servers
,
GTA 6 release date speculation
,
GTA 5 system requirements
---
PCGamesN Wednesday, March 29, 2023 2:23 PM
The new Genshin Impact event, Spices From the West: Northerly Search, literally asks you to find new ways to season your food in-game, and it offers Primogems, mora, level-up books, and other items as rewards for properly-seasoned dishes. You can even give your tasty Genshin Impact creations to the anime game's characters on your roster to increase their companionship EXP - that is, if they actually like your food.
Genshin Impact codes
,
Genshin Impact character tier list
,
Genshin Impact leveling guide
---
PCGamesN Wednesday, March 29, 2023 2:28 PM
The Destiny 2 Lightfall release date is here at long last, bringing Destiny's first decade closer to its dramatic conclusion - only one expansion, The Final Shape, remains in the Light and Darkness saga. Whether you love the game for the lore, hardcore PvP gameplay, or deep character customization options, the Lightfall expansion has something for every type of Destiny 2 player. The expansion introduced us to a new city on Neptune, a new subclass called Strand, and offered several quality-of-life improvements that both Destiny 2 veterans and New Lights will appreciate.
Below, you'll find everything we know about the Destiny 2 Lightfall release date, information about the new subclass, a new planet to explore, new in-game features, and a host of new Destiny 2 Lightfall exotics. There's so much coming with Lightfall, and there's a reason that it's not only one of the best free PC games but one of the best FPS games of all time.
MORE FROM PCGAMESN:
Destiny 2 classes
,
Destiny 2 Lightfall review
,
Destiny 2 builds
---
PCGamesN Wednesday, March 29, 2023 2:19 PM
Are you looking for Destiny 2 Legendary Lost Sector locations in Destiny 2? Before you can take on Legend Lost Sectors, you need to complete all the normal Lost Sectors first. If you don't, the new Legend Lost Sectors will not appear on the map. Each day, the location, modifiers, and rewards rotate out for something new.
While many Exotics can be bought from Xûr or even in the world loot pool, the Destiny 2 Exotics in these special Lost Sector instances cannot, forcing players to explore these dangerous areas if they want the best equipment available. It's important to remember that exotic drops are not guaranteed after completing these quests, so you may have to run through the same Lost Sector multiple times. You can go through the quests in the free PC game with a fireteam, but your rewards will be reduced to Enhancement Cores only.
MORE FROM PCGAMESN:
Destiny 2 classes
,
Destiny 2 Lightfall review
,
Destiny 2 builds
---
PCGamesN Wednesday, March 29, 2023 2:08 PM
If you're looking for the best Hogwarts Legacy mods, you're in luck. The wizarding world of Harry Potter is vast, and Portkey Games' offering looks to give players a full, rich Hogwarts experience. But what if you want to change something, or what if there are things you wish to add? Mods could be the way for you to put your own stamp on the game.
Open-world games are notorious for their mods. They give RPG games a second life once the main story is done and dusted and you've explored every inch of the world. Some of the best PC games have found a way to extend their life tenfold due to the inventiveness of their players. Which Hogwarts Legacy mods will you use to leave your mark on the world of Harry Potter?
MORE FROM PCGAMESN:
Hogwarts Legacy mods
,
All Hogwarts Legacy spells
,
Hogwarts Legacy system requirements
---
Rock Paper Shotgun Latest Articles Feed Wednesday, March 29, 2023 5:39 PM
A trio of Corsair peripherals has gone on flash sale at the company's US web store, making it a nice time to pick up a matching all-Corsair setup for about 50% off. There are three items included; the HS65 headset, the Sabre RGB Pro Champion Series mouse and the K70 Mini Wireless 60% mechanical keyboard. I've tested all but the keyboard, and they're fantastic pieces of kit - and now at surprisingly low prices.
---
Rock Paper Shotgun Latest Articles Feed Wednesday, March 29, 2023 4:24 PM
Normally we expect to pay around £200 for a mid-range gaming monitor, but today you can pick one up for just £149 after a significant discount in Amazon's Spring Sale. This is a great price for the Samsung Odyssey G3, a 27-in flat VA panel monitor that boasts a 165Hz refresh rate, 1080p resolution and excellent adjustability.
---
Rock Paper Shotgun Latest Articles Feed Wednesday, March 29, 2023 3:39 PM
Last time, you decided that ground pound attacks are better than reloads dumping unspent ammo. 60% against 40%, that one, which is a satisfying outcome. Chunky disagreement but a clear outcome. This week, I ask you to think carefully about two quite different cycles, one repeating and one resuming. What's better: time loops, or resuming interrupted reloads?
---
Twinfinite Wednesday, March 29, 2023 4:02 PM
Looks like the Infected aren't the only problems in the game.
---
Siliconera Wednesday, March 29, 2023 8:00 PM
On March 29, 2023, Bandai Namco released a special video celebrating the history of One Piece video games and it teased the possibility of more games or One Piece Odyssey DLC. The video follows the releases of several iconic One Piece titles between the WonderSwan and current gen, alongside a girl experiencing all of the them as she grows into an adult. The Japanese catchphrase of the video reads "Have another game-like day, today." [Thanks, Game Watch!]
In the video, a young girl is seen playing a variety of video games based on the series as she walks across the famous Shibuya crossing. The caption "to be continued" can be seen near the end of the video, perhaps teasing the arrival of announced DLC for One Piece Odyssey or more games.
You can check out the video celebrating the history of One Piece titles here:
https://www.youtube.com/watch?v=--j2XLAHorU
One Piece Odyssey is the latest entry in the series. It released on January 12, 2023 for current gen consoles and on January 13, 2023 for PC. The game offers a DLC pack titled Adventure Expansion Pack, which includes access to an unannounced new story DLC, as well as outfits, in-game items, and other bonuses.
One Piece Odyssey is readily available for the PS4, PS5, Xbox Series X|S, and Windows PC via Steam.
The post One Piece Odyssey Games Celebrated in New Promotional Video appeared first on Siliconera.
---
Siliconera Wednesday, March 29, 2023 7:00 PM
Nintendo shared a new enemy design from The Legend of Zelda: Tears of the Kingdom through the official Japanese Legend of Zelda Twitter account. This enemy is a new type of construct. They are mysterious sentinels with long arms made out of stone and strange technology, and they look similar to the guardians from Breath of the Wild. The new construct design shared by Nintendo is carrying a bow in their left arm, and a mechanical head that spits fire in their right arm.
The tweet describes constructs as protective automatons, immediately engaging in combat with anyone they see as a threat. Other construct enemies were shown in the latest gameplay video, and they are often found on the sky islands floating far above the clouds of Hyrule.
You can take a better look at the new Zelda Tears of the Kingdom enemy construct design in the tweet below.
https://twitter.com/ZeldaOfficialJP/status/1641004218600546305
As a reminder, Nintendo recently released a new gameplay video showcasing Link's new abilities. The video features Link's "Fuse" ability, which allows him to combine pieces of equipment with a vast variety of items. Additionally, in the initial E3 2021 reveal teaser for The Legend of Zelda: Tears of the Kingdom Link was shown using a flamethrower, which we know now is a construct weapon grafted to a shield, created with the new Fuse ability.
The Legend of Zelda: Tears of the Kingdom will release exclusively for the Nintendo Switch on May 12, 2023.
The post See The Legend of Zelda: Tears of the Kingdom New Construct Enemy Design appeared first on Siliconera.
---
Siliconera Wednesday, March 29, 2023 6:00 PM
Taito announced the release of three new giant Quintessential Quintuplets plushies. The stuffed toys are part of their DoQute line of life-sized plushies, and they are based on Ichika, Nino, and Miku Nakano, three of the protagonist sisters in The Quintessential Quintuplets. Each one will cost 66,000 JPY (roughly $497 USD). The release date for the three is set for October 2023. Pre-orders will open on April 1, 2023 and will be available until May 22, 2023 from the Japanese Taito Spiritale online store.
Each of the new three Quintessential Quintuplets plush will be limited to 100 units in Japan. The dimensions of the plushies are roughly 100 centimeters tall and 72 cm wide (39 inches tall and 28 inches wide), and they weight approximately 8 kg (about 17 lbs.)
You can take a better look at the plushies of Ichika, Nino, and Miku Nakano here:
[gallery columns="6" ids="957549,957548,957547,957546,957545,957544" link="file"]
In other recent news related to the series, game developer Mages announced on January 2023 that they are developing a game for the PS4 and Nintendo Switch based on the series titled The Quintessential Quintuplets: Gotopazu Story.
The Quintessential Quintuplets giant DoQute plushies cost 66,000 JPY each (~$500 USD). They will release on October 2023, and pre-orders will be available from the Taito Spiritale online store from April 1, 2023 and until May 22, 2023.
The post Giant Quintessential Quintuplets Plushies Cost Nearly $500 appeared first on Siliconera.
---
Siliconera Wednesday, March 29, 2023 5:00 PM
The Genshin Impact April 2023 calendar is here, and it breaks with some traditions by making Yelan the character of the month. Typically, HoYoVerse goes with the person who's birthday appears first and hasn't been the "star" of one of these mobile images yet. (For example, the March 2023 calendar featured Qiqi.) However this time it's skipping Dehya, whose birthday is April 7th, in favor of Yelan, whose birthday is closer to the end of the month.
As usual, here's the calendar image.
[gallery columns="1" size="full" ids="957540" link="file"]
And here are the Genshin Impact birthdays appearing in April. Players who log into the game on that day will get a meal they can use and character-related materials.
April 7th: Dehya
April 17th: Xiao
April 20th: Yelan
April 30th: Diluc
As a reminder, people will be able to take part in a new Genshin Impact event in April and will see the release of the 3.6 update. Spices from the West runs March 31, 2023 through April 10, 2023. It involves making Fragrant Seasonings for your Delicious Dishes to create Fragrant Dishes you can give to characters in your Serenitea Pot for Companionship EXP.
Genshin Impact is available for the PS4, PS5, PC, and mobile devices.
The post Genshin Impact April 2023 Calendar Stars Yelan appeared first on Siliconera.
---
Siliconera Wednesday, March 29, 2023 4:30 PM
Vtubing has been part of the mainstream for some time now, with streamers pivoting to using Live2D or even 3D models in place of webcams. Thanks to the general success of HoloLive and other groups such as Nijisanji or VShojo, the scene is now full with colorful and eclectic characters. They appear either through talent agencies or on their own as unique talents. Vtubing is intimidating on the outside, but getting into is a lot simpler than you may think! However, it will require a decent PC and investing in an avatar.
Here is a list of the best VTuber software for streaming on YouTube, Twitch, and TikTok.
VTube Studio
Without a doubt, VTube Studio is the standard for software that almost every VTuber uses. It is extremely light on processing power and continually received upgrades since its initial release. While it does cost money to remove the watermark on VTube Studio, you can effectively use it for free and see if it's the right fit for you.
In the past, VTube Studio could only exclusively be used at its best when paired with an iOS device, such as an iPhone (and a line of very specific iPhone models). Now PC users can use their webcams for fairly decent tracking for their models as well.
That said, while VTube Studio is fairly inexpensive as far as software goes, it still requires some expensive components. However, it is arguably the best software out there, as it allows for VTubers to basically set their own hotkeys for expressions, and model changes, along with other functionalities other software does not.
VBridger
VBridger is a software that is primarily focused on facial animations and can be linked with VTube Studio. This allows for a greater range of movement for VTuber face rigs, if the rig itself has been made in such a way to accommodate it. You may have seen VTuber puff out their cheeks or even move their mouths in more realistic ways, and this can be done with VBridger. So if you're looking to have a greater range of expression in VTube Studio you'll also want to get VBridger if your rig allows for it.
FugiTech
Not every VTuber model needs to be in Live2D or require a 3D model to get started. FugiTech is great for users that would rather use reactive PNGs to get started. This is how I would recommend VTubers first start, as commissioning an artist or creating your own artwork could be significantly cheaper than commissioning or creating your own Live2D or 3D model.
Using this reactive model is as easy as linking your Discord to the FugiTech website and uploading your own reactive PNG. The website itself walks you through the process of how to add the model to your overlays, which in itself is relatively simple. Again, this is the best option for those looking to test the waters and I highly recommend it for new VTubers. This software is also excellent to use for collaborations between yourself and any other VTubers or streamers, as it shows their reactive image on your broadcast so long as you're in a Discord call with them.
VSeeFace
VSeeFace is easier on PCs than higher-end 3D VTuber software. Relatively uncomplicated, this free software is easy to download and use. However, much like VTube Studio, the quality of how expressive your rig is will depend on the hardware you're using (in this case, a phone or webcam), and how your model itself has been rigged. However, this is a great program for those who have made a VTuber model in VRoid to use. It's a reliable program that can help early 3D VTubers stream without taxing their PC too much.
Animaze
Another option for both Live2D and 3D models, Animaze originally debuted under the name FaceRig. This was the go-to software for a lot of VTubers until other programs became more readily available. Capable of allowing users to use both Live2D and 3D models in one program, it can be appealing to those that have both types of models. However, Animaze requires you to buy "DLC" to use a Live2D model in the program. It can also run a little heavy on PCs, and isn't recommended to those running on lighter rigs or laptops.
There are other programs and software you can use to begin streaming as a VTuber on Youtube, Twitch, and other platforms. But these are some of the most generally used on the market, and are continually supported by updates. But feel free to test out what works best for you as you being your VTubing journey!
VTube Studio, VBridger, VSeeFace, and Animaze are available on PC through Steam. FugiTech can be used through your internet browser, or downloaded. VTube Studio is available for iOS devices.
The post Best Vtuber Software for YouTube and Streaming appeared first on Siliconera.
---
Siliconera Wednesday, March 29, 2023 4:00 PM
The first season of Mobile Suit Gundam: The Witch from Mercury (or G-Witch) was not exactly peaceful. We've seen executions, corporate espionage, and dynastic infighting, not to mention more giant mecha duals than you can shake a beam saber at. But even so, the majority of the time we've spent with characters at Asticassia School of Technology has been positively carefree compared to the grim bookends of the prologue and finale. That contrast is something I think we're going to be seeing more of going into future episodes.
Editor's Note: There will be spoilers for the first season of Gundam: The Witch from Mercury.
A major theme in G-Witch so far has been the way that corporations like the Benerit Group made vast amounts of wealth through exploitation of resources, people, and technologies alike. Even the originally benign medical technology of the GUND system becomes appropriated for use in war machines because it's more profitable. And it's this profit that builds the places where the ultra-rich live in luxury, places insulated from the harm their extraction causes. Places like Asticassia.
We've become familiar with these places throughout the first season: the pristine grounds of their schools, their luxurious parties and their shining technology. It's not without ugliness, but no one is struggling for food or necessities, Suletta's lunch mix-up notwithstanding. However, G-Witch never lets us forget that the luxury on display here is paid for with the exploitation of Earthian workers or the appropriation of technologies for use in war machines. The members of Earth House are getting a taste of how the Spacians live, but nearly every one of them has family back home suffering for this paradise. And there's no shortage of rich Spacian kids ready to remind them that they dont belong here either.
However, we've only seen glimpses of how bad it is on earth or the poorer colonies. We've seen just snapshots and newscasts of civil unrest. If G-Witch wants to hammer the point home, getting a closer look at life outside the rich, Spacian bubble will be essential. For example, consider the scene in episode eight where the Earth house members grapple with whether to sell the GUND technology as a weapon. For them it's more than than an academic quandary. It is a question about whether they can secure their place financially in the Spacian world without also exploiting their fellows on Earth. It's a great moment on its own, and a conflict we've definitely not seen the last of. But if future seasons show us more of what its like to actually live back home in the fringes, it could resonate all the harder. We need to see the other side to understand how green the grass is on ours.
So my prediction, or at least hope, for futures seasons of Gundam: The Witch from Mercury is that we'll see more of that other side. More of how the Benerit group's machinations affect the everyday Earthians and how it drives them to civil unrest. More of how bad it is on Earth so that Asticassia can have children settling disputes with military hardware. And to do that, I think we'll have to leave Asticassia itself behind. In the latter episodes of the first season, we saw specific mention of how the Earth House kids are learning how to pilot a company freighter, which could be very useful if say, the tenuous legality of the GUND technology forces Suletta to take her beloved Aerial on the run. It would not only allow the cast to visit a more diverse array of locales than being grounded at Asticassia would, but also parallel the original Gundam's journey with White Base. And we all know how Gundam as a franchise loves to re-use and re-contextualise motifs. Just ask Mr. Aznable and his many imitators.
Mobile Suit Gundam: The Witch from Mercury Season 2 will begin airing on April 2nd. If you want to catch up on the previous season you can check out our guide here.
The post It Feels Like Gundam: The Witch from Mercury Will Get Darker appeared first on Siliconera.
---
Siliconera Wednesday, March 29, 2023 3:30 PM
Nijisanji English again opened auditions for a future wave of its VTubers. You have until April 17, 2023 to submit your application. There are some basic requirements to consider if you want to apply, notably related to age and streaming experience. However, auditions are open to everyone regardless of gender.
According to Nijisanji English's official site, applicants must be at least 18 years old and fluent in English to be considered for a role as a Vtuber. Candidates also must be able to stream and create content three times per week for at least 12 months if accepted after applying. Furthermore, unlike previous occasions, having experience with streaming is a must.
You must fill out the application form at the official site if you want to apply. Also, you have to submit a five-minute video introducing yourself in character. You don't need to show your face, so you can use an image or an existing model as you see fit. After this step, a second and third rounds of call and video interviews will take place. Nijisanji stated that shortlisted applicants will be contacted within one month after closing applications.
The last wave to join Nijisanji English was seventh-generation XSoleil. It originally consisted of Doppio Dropscythe, Zaion LanZa, Meloco Kyoran, Hex Haywire, Kotoka Torahime, and Ver Vermillion. However, Zaion LanZa is no longer part of the group as Nijisanji terminated her contract on March 10, 2023 due to multiple infringements.
Nijisanji English auditions are immediately open to applicants and will close on April 17, 2023.
The post Nijisanji English Opens New VTuber Auditions Applications appeared first on Siliconera.
---
Siliconera Wednesday, March 29, 2023 3:01 PM
Atlus offered another update on its Anime Expo 2023 Shin Megami Tensei 30th Live: Band of Shadows Concert on July 1, 2023, with ticket prices confirmed. There will be four options available, and people can immediately buy them from Showclix. Sega Atlus subscribers were able to take advantage of a pre-sale period from March 27-29, 2023. However, it is important to note that people must also be Anime Expo attendees if they want to buy a ticket and attend.
The cheapest Anime Expo 2023 Shin Megami Tensei 30th Live: Band of Shadows Concert ticket is $50. That gets you access to the general admission balcony. For $70, you can get a floor "seat," as that gets you a GA Floor standing spot. The VIP Balcony seats are at $85. The most expensive ticket is a standing spot in the VIP Pit for $95.
As a reminder, since this is for attendees, there is an additional cost on top of the ticket prices. Someone will need to get a pass to the convention as well. A one-day Saturday or Sunday ticket for July 1, 2023 or July 2, 2023 is $80. A four-day pass is $165. This means the minimum cost could be $130, and it could be up to $260 if people go with a four-day pass and VIP Pit tickets.
The Anime Expo 2023 Shin Megami Tensei 30th Live: Band of Shadows Concert will be held on July 1, 2023. Doors will open at 6:30pm PT ahead of the 8pm performance. Anime Expo will run July 1-4, 2023 in Los Angeles, California at the LA Convention Center.
The post Here's How Much Anime Expo Shin Megami Tensei Concert Tickets Cost appeared first on Siliconera.
---
Siliconera Wednesday, March 29, 2023 2:30 PM
Sony announced the April 2023 PlayStation Plus games for people who subscribe to the lowest "Essential" tier of the service. All three available for both people with a PS4 or PS5. When April 4, 2023 rolls around, people can claim Meet Your Maker, Sackboy: A Big Adventure, and Tails of Iron.
Meet Your Maker is an entirely new game launching on the day it debuts on PlayStation Plus. Those who don't subscribe would need to pay $29.99 for it. It is a first-person game you can play alone or cooperatively as you build up your Outpost maze to stop other players who invade it, while preparing yourself to head into the Outposts others designed.
Sackboy: A Big Adventure is the latest platformer starring the Sony mascot. It can be played alone or in co-op with another person. It first launched in November 2020 and normally costs $59.99.
Tails of Iron is a 2D action-RPG with Soulslike elements. Players follow the Rat Throne heir attempting to drive away the frogs and become the new lord of the land. It launched in September 2021 and normally costs $24.99.
People will be able to claim the March 2023 PlayStation Plus games Code Vein (PS4), Minecraft Dungeons (PS4) and Battlefield 2042 (PS4, PS5) until April 3, 2023. The PlayStation Plus games for April 2023 will be available on April 4, 2023.
<< PlayStation Plus March 2023 games
The post April 2023 PlayStation Plus Games Include Sackboy: A Big Adventure appeared first on Siliconera.
---
PC Invasion - FeedDDD Wednesday, March 29, 2023 3:12 PM
The Resident Evil 4 remake is full of hidden treasures to find. But if you've reached the Castle then you may have noticed that some of this loot is locked up. This is because you need to first find the Cubic Device. Unfortunately, this item can't be found until you've explored a fair bit of the castle already. So prepare to do some backtracking once you've got it in your hands. Here's how to find the Cubic Device in the Resident Evil 4 remake. Resident Evil 4 remake: How to get the Cubic Device The good news is that the Cubic Device is hard to miss. You'll be able to grab it during Chapter 9. In this chapter, Leon and Ashley have to collect a lion, snake, and goat head for the Chimera statue in the Grand Hall. This quest will take you to three sections of the area. And it's the armory that holds the Cubic Device. All you need to do is progress through the armory section and take care of the onslaught of infected knights. This isn't too h...
---
Tabletop Gaming News – TGN Wednesday, March 29, 2023 6:00 PM
Atlas Games' newest addition to their popular Magical Kitties line, Magical Kitties Noir, has already raised over $29,000 on Kickstarter with 29 days left to go. The campaign, which ends on April 27, includes a variety of new products, including the Kitty Noir hometown book and poster map, a Game Master Kit, and an enamel …
---
Tabletop Gaming News – TGN Wednesday, March 29, 2023 4:00 PM
L'Arsene's Ledger of Treasures and Trinkets by Loot Tavern, has raised almost $300,000 from a $20,000 goal with 29 days left to go on Kickstarter. The campaign ends on April 28. The 400+ page tome is a Dungeons and Dragons 5th edition sourcebook filled with arcane instruments and wondrous weapons, a guidebook for GMs and …
---
Player Assist | Game Guides & Walkthroughs Wednesday, March 29, 2023 4:09 PM
Prepare for the upcoming Major Update by collecting as much loot as possible from the Season 11 Battle Pass. Blizzard announced a slight change in their Content Update cadence to prepare for the much bigger Major Update coming at the month's end. This meant that Diablo Immortal fans were only getting minor gameplay updates, a […]
---
Player Assist | Game Guides & Walkthroughs Wednesday, March 29, 2023 3:00 PM
The VALORANT team went on a bug-busting spree these past few weeks. Patch 6.03 brought in a new Initiator Agent in Gekko – a young man with access to cute yet powerful creatures that help him in battle. Gekko's kit allows him to Plant and Defuse the Spike remotely, tag enemies, partially blind them with […]
---
Player Assist | Game Guides & Walkthroughs Wednesday, March 29, 2023 2:00 PM
Diablo Immortal offers a ton of activities that you can take part in daily to get loot, XP, and other valuable rewards. You can go on Elder Rifts run, clear Dungeons and zones, or complete daily activities such as Battleground, Ancient Nightmare, or Wrathborne Invasion, to name a few. Some of these activities are time […]
---
Gaming Instincts – Next-Generation of Video Game Journalism Wednesday, March 29, 2023 3:08 PM
---
Gaming Instincts – Next-Generation of Video Game Journalism Wednesday, March 29, 2023 3:01 PM
---
Gaming Instincts – Next-Generation of Video Game Journalism Wednesday, March 29, 2023 2:32 PM
---
Gaming Instincts – Next-Generation of Video Game Journalism Wednesday, March 29, 2023 2:17 PM
---
iDev Games Feed Wednesday, March 29, 2023 2:17 PM
Building game, worlds created can be shared with other users....