---
Kotaku Tuesday, February 8, 2022 8:35 PM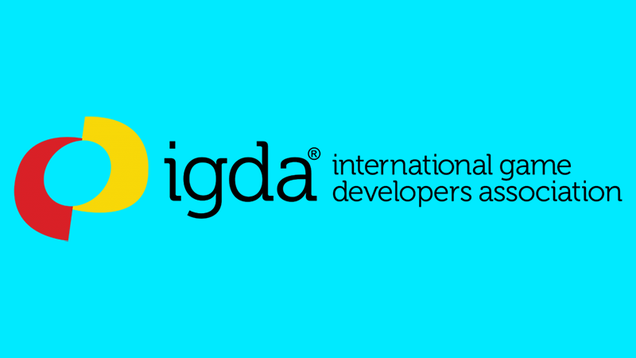 The International Game Developers Association has been an outspoken critic of the culture at companies like Ubisoft and Activision Blizzard that has led to so many lawsuits, departures and firings over the last few years. Yet a report today by GI.Biz says that the group has failed to act on its own internal problems.

---
Kotaku Tuesday, February 8, 2022 8:05 PM
---
Kotaku Tuesday, February 8, 2022 6:53 PM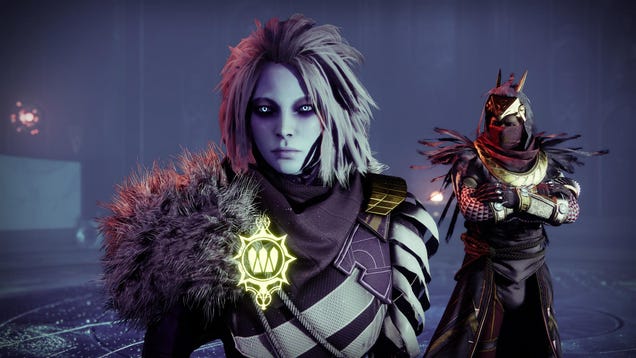 Destiny 2 is in a weirder spot than usual right now. Anticipation for its upcoming Witch Queen expansion is through the roof, but the game's current seasonal story hasn't progressed in months. Nothing highlights the gap between the growing hype and the current snooze better than the game's latest weekly update. While…
---
Kotaku Tuesday, February 8, 2022 3:15 PM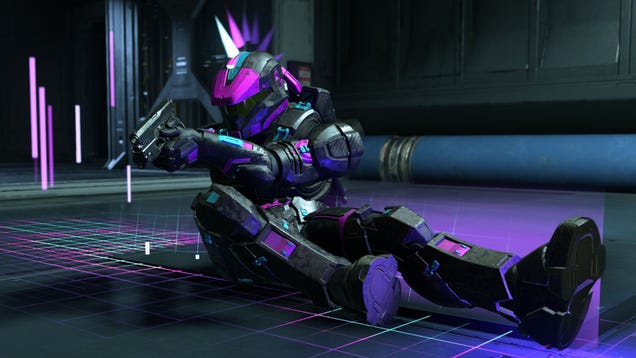 By now, Halo Infinite has been out long enough for you to get pretty good. But there comes a point in all competitive shooters—hey, no shame in this—where you hit a plateau. Your matches start playing out just as the previous 50 did. You find yourself falling back on the same tactics, to the same effect. You're not…
---
Kotaku Tuesday, February 8, 2022 2:45 PM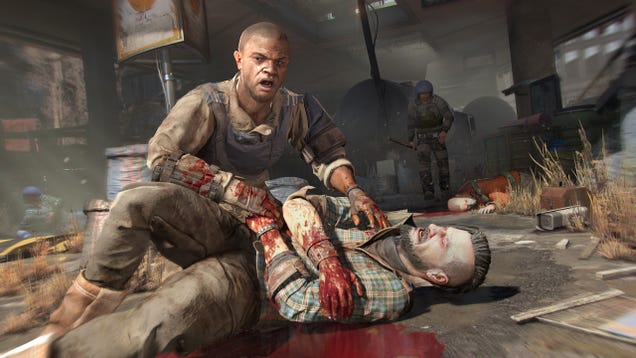 Dying Light 2 is a massive game, with tons of little nooks and crannies in which to find treasure. One such hidey-hole squirrels away a blueprint for the Left Finger of gloVa, a powerful piece of equipment that lets players kill zombies simply by pointing at them.

---
Kotaku Tuesday, February 8, 2022 2:25 PM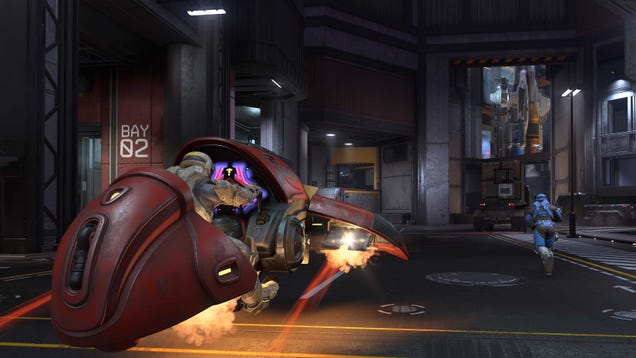 Halo Infinite is slipping. As first reported by Forbes, 343 Industries' popular shooter—the marquee Xbox game of this generation—has dropped out of the top five most-played games on Xbox, down from once upon a time holding fast in the top position.

---
Kotaku Tuesday, February 8, 2022 2:02 PM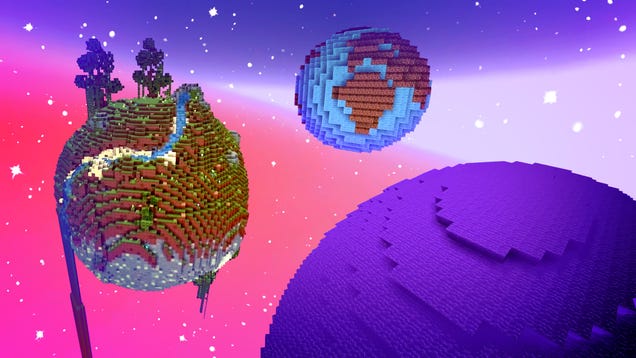 It's no secret that Minecraft is a game of infinite possibilities. It is this open-endedness that allowed the game to achieve the ultimate gamer status of being, quite literally, the best-selling video game in history. In Minecraft, your imagination is the only limitation. With this in mind, it comes as no surprise…
---
PCGamesN Tuesday, February 8, 2022 6:58 PM
This isn't a new development, but we're now in an era where some emulators are old enough to be run inside other emulators. MAME is best known as a preservation effort for old arcade games, but it also emulates various older PC standards. Which, of course, means that the original version of MAME can run inside of MAME these days.
The MAME devs have posited that you can do exactly that as part of a 25th anniversary celebration for the emulator. Version 0.1 of MAME was released way back on February 5, 1997 by developer Nicola Salmoria, and if you head over to the official release list and scroll all the way down, you'll find that original version still available for download.
"Someone asked 'how to run MAME 0.1 today?'" the MAME devs say in a tweet. "In an emulator, of course! Or a virtual machine of your choice. You can even run MAME within MAME (in many different ways!)"
---
PCGamesN Tuesday, February 8, 2022 6:12 PM
Microsoft intends to buy Activision Blizzard, and pending regulatory approvals, in a few years' time we're going to see World of Warcraft, Call of Duty, and Candy Crush promoted as first-party Xbox games. It might seem obvious that the head of Xbox, Phil Spencer, wants to get even more people playing these games, but the man himself explained some of his hopes for the deal in a new interview.
"I want more people to be playing WoW in five years than are playing today," Spencer tells journalist Stephen Totilo. "I want more people to be playing Call of Duty in five years, more people to be playing Candy Crush in five years, because we've made it more accessible to more people."
So what does "more accessible to more people" mean? Spencer is far from confirming a WoW: Consoler Edition or anything of the sort here, but given Xbox's increasingly platform-agnostic approach to distributing games, you could see it happening. And in a world where just about everything Microsoft puts out is available for cloud streaming, the distinction might be moot anyway.
WoW Shadowlands review
,
The best WoW addons
,
WoW Classic leveling guide
---
PCGamesN Tuesday, February 8, 2022 4:34 PM
After taking its internally-developer MMORPG New World to the top of the Steam charts last year, Amazon Games intends to expand its online RPG portfolio by publishing the Western release of Lost Ark. Originally released in South Korea in 2019, Lost Ark has been picking up plenty of pre-release hype, but on day one it's already orders of magnitude bigger than we could've expected.
Lost Ark has already reached a concurrent player peak of 532,476, as SteamDB shows. That makes it the second-biggest game on Steam right now, just behind Counter-Strike: Global Offensive, and the sixth-biggest Steam Game of all time, just behind Amazon's own New World.
The most impressive bit about that number is that Lost Ark isn't even free yet. Currently, you can only get in by purchasing a Founder's Pack, starting at $14.99 / £13.20 / €14.99. The full free-to-play release won't land until this Friday, February 11, so that player count is sure to get even bigger from here.
Best MMOS and MMORPGs on PC
,
Upcoming PC games
,
Best fantasy games on PC
---
PCGamesN Tuesday, February 8, 2022 4:24 PM
As Generation Zero approaches its third birthday, the open-world survival game has gotten a fresh update. Since it's the '80s and this is basically a Swedish, mech-based version of Red Dawn, it was only a matter of time before the Soviets showed up - and now they have, in the form of two new machine types you'll need to be watching for.
The free Landfall Update, which is available now on Steam, introduces the Soviets as a third faction in the deserted Swedish archipelago of Generation Zero. The two new machines they've sent over are indiscriminate about targeting: they'll go after you and the FNIX machines you've been fighting with equal enthusiasm.
The smaller of the two new machines is the Lynx, a ball-based mech that looks like an up-armoured version of BB-8. Its design allows it to traverse almost any kind of terrain, and it can be fearsome up close - so watch and make sure you're not being surrounded when you spot a group of these. The larger machine is the Wolf, a spider-tank with treads on each of its four legs. There are three varieties of the Wolf, but they all can carry a payload of Lynx to deploy in battle, so come prepared for a serious fight.
Generation Zero release date
,
Generation Zero preview
,
Generation Zero co-op
---
PCGamesN Tuesday, February 8, 2022 2:33 PM
"We've got more Destiny coming this year than any other year before," assistant game director Robbie Stevens says in the new vidoc for Destiny 2's upcoming Witch Queen expansion. "It's one of the most ambitious releases we've ever put together, and the team is firing on all cylinders."
As usual, the pre-expansion vidoc provides a lot of summary and philosophy for Destiny's upcoming content, though not a whole lot of crunchy detail. We do know that season 16 is officially called Season of the Risen. Launching alongside the Witch Queen release date on February 22, it'll have us working alongside Caiatl and the Cabal against Savathun and the Lucent Hive.
The season will bring us eight new exotic weapons, including the Osteo Striga SMG, which fires swarms of tiny homing projectiles that explode in a poison burst. A new exotic machine gun can fire a barrage of 20 homing missiles. Each class is getting their own exotic glaive, too.
Destiny 2: Beyond Light review
,
Destiny 2 exotics
,
Play Destiny 2
---
PCGamesN Tuesday, February 8, 2022 3:20 PM
The bombs may have fallen and turned the surface of the earth into a blasted hellscape full of mutants and dangerous radiation, but the bard remains. Nuclear MMORPG Fallout 76, as we've already seen, has a lively contingent of Shakespeare fans active in its community, and last week they staged a reading of some of ol' Will's best sonnets.
"While Shakespeare may not have written about our present condition - living in the wasteland and the nuclear apocalypse, fighting every day for survival with threats of human and nature kind - it is these sonnets that recapture a glimpse of our humanity," host Northern Harvest said to open the festival, which was held in the Wasteland Theatre Company's Swan Theatre in New Gad.
The festival featured readings of 14 of Shakespeare's 154 sonnets, and readings were both performed live on PlayStation 4 and recorded in advance on both Xbox and PC. These pre-recorded readings were played on holotapes distributed to the audience for playback on their PipBoys. Northern Harvest kicked things off with a live reading of Sonnet 129, 'Th'expense of spirit in a waste of shame.'
Fallout 76 Mutations
,
Fallout 76 Perk Cards
,
Buy Fallout 76
---
PCGamesN Tuesday, February 8, 2022 6:24 PM
The Lost Ark system requirements are so low that just about any gaming PC put together in the last ten years is capable of running the game. Better still, the game will be free to play when it releases on February 11, making it even easier to jump into the latest title published under the Amazon Games banner.
To give you some idea of how easy Lost Ark will be to run, developer Smilegate RPG lists the Nvidia GeForce GTX 460 and AMD Radeon HD 6850 as the minimum required GPUs, which are both around 12 years old. However, you'll need to have a decidedly more modern operating system, in the form of Windows 10 64-bit, as well as 50GB of storage space.
The CPU requirements are unfortunately pretty nondescript, but we highly doubt you'll need one of the best gaming CPUs on the market to play Lost Ark, especially with how forgiving its graphics card requirements are. However, you will definitely require a 64-bit compatible processor.
Best MMOS and MMORPGs on PC
,
Upcoming PC games
,
Best fantasy games on PC
---
Rock Paper Shotgun Latest Articles Feed Tuesday, February 8, 2022 6:32 PM
I have spent hours watching trucking videos on YouTube. I enjoy watching the scenery roll past the window of people hauling freight while I'm working.
It's just as relaxation when the scenery is virtual. SCS Software have just released 20 minutes of the next expansion for Euro Truck Simulator 2, Heart Of Russia, showing the journey from Vyazma to Kaluga.
---
Rock Paper Shotgun Latest Articles Feed Tuesday, February 8, 2022 6:04 PM
In many ways, Semantle is hard mode Wordle. Gone is the simplified dictionary and five-letter limit, meaning words can be any type and length, and gone is any indication of correctly guessed letters or positions.
Instead, you've got two new helpers: the ability to make infinite guesses, and a neural network able to learn word associations telling you how close, conceptually, you are to the correct answer. I've yet to find the solution in fewer than 50 guesses.
---
Rock Paper Shotgun Latest Articles Feed Tuesday, February 8, 2022 4:45 PM
Bandai Namco will "develop a metaverse for each IP as a new framework for connecting with fans," according to the company's mid-year report. The Japanese company lays out a three-year plan, which includes investing 15 billion yen (around £95 million, $130 million) in the creation of the metaverse.
---
Rock Paper Shotgun Latest Articles Feed Tuesday, February 8, 2022 4:13 PM
Platinum Games' new CEO Atsushi Inaba says that he wants the company to "create new games on a larger scale" which "can be enjoyed and loved for a longer period of time." In an interview with Famitsu, he discussed the need for the studio to move beyond the "one-off" experiences the studio is known for and towards, its implied, live service games.
---
Twinfinite Tuesday, February 8, 2022 3:54 PM
Despite being released almost three years ago, Borderlands 3 is still a fan favorite, as players can't get enough of the chaotic world and fun gameplay. To celebrate that success, pop-culture fashion brand SuperGroupies is teaming up with Gearbox to bring everyone some amazing apparel. In the collection, Borderland 3 fans can get some cool […]
The post Gearbox & SuperGroupies Team Up for Some Dope Borderlands 3 Gear appeared first on Twinfinite.
---
Siliconera Tuesday, February 8, 2022 6:00 PM
Once again, Xenogears characters will be heading to Final Fantasy Brave Exvius. On February 10, 2022, the Celestial Machinery crossover event will begin. In addition to opportunities to summon Neo Vision Grahf and Neo Vision Id, everyone can get a free unit. Fei will be given away for free. There will also be a chance to redeem event points for Billy and Emeralda,
Both Grahf and Id will have Brave Shift forms. Grahf will be an earth-type character. He also uses physical attacks. When using him, his Brave Shift form will be Alpha Weltall. Likewise, Id can go between his normal form and Weltall-Id. In each case, he's uses fire-type physical attacks.
Here's the official trailer for the characters.
FINAL FANTASY BRAVE EXVIUS x Xenogears Collaboration Event is on its way! Get ready for this epic collaboration! #FFBEWW pic.twitter.com/LuwfhLL8NX

— FINAL FANTASY EXVIUS (@FFBE_EN) February 8, 2022
And here's the update video. It also mentions there will be a free daily summon during the event period. Also between February 10, 2022 and April 27, 2022, everyone will get a free weekly 10+1 summon.

The first Final Fantasy Brave Exvius Xenogears event appeared back in 2019. Back then, people could get Bart, Billy, Chu-Chu, Citan, Fei, Elly, Emeralda, Maria, and Rico. The free Fei people can get now is identical to the one from back then.
Final Fantasy Brave Exvius is available for Android and Apple iOS devices. Celestial Machinery will run in-game between February 10-23, 2022.
The post New Final Fantasy Brave Exvius Xenogears Event Begins This Week appeared first on Siliconera.
---
Siliconera Tuesday, February 8, 2022 4:00 PM
First 4 Figures announced that people can get its Cowboy Bebop Vicious figure will be out in Q4 2022. There will be two ways to get the statue. First 4 Figures announced that people can get its Cowboy Bebop Vicious figure will be out in Q4 2022. There will be two ways to get the statue. The standard option will be $439.99. However, people can get it for $419.99 until February 24, 2022. The exclusive edition will cost $459.99, though the early bird price for it is $434.99.
The Cowboy Bebop Vicious figure will be 22 inches tall when atop the statue's stand. The stand notes which number it is. You also get an authentication card for it. Should someone get the Exclusive Edition version, they can change how Vicious looks. That variant includes an additional arm. His normal look only has him with his right arm down behind his back, with a knife in his hand. The extra arm features his right arm holding a katana, which is balanced on his shoulder.
Here's a better look at the basic version of the statue.
[gallery columns="2" ids="915491,915492" link="file"]
This is how the Exclusive Edition (and its alternate pose) looks.
[gallery columns="2" ids="915493,915494" link="file"]
There's also a video looking at it from different perspectives.

The Cowboy Bebop Vicious figure will be out Q4 2022, with standard and exclusive editions of the statue available. The anime and live-action series are both streaming on Netflix.
The post Cowboy Bebop Vicious Figure Will Be Out Before 2022 Ends appeared first on Siliconera.
---
Siliconera Tuesday, February 8, 2022 3:00 PM
Each time you get a new character in Genshin Impact, you're also getting a to-do list. Depending on how far along you are in the game, it could be days or weeks until that person is usable. Especially if you didn't dedicate time to saving up ahead of pulling them. But fortunately some are easier to work with than others. Ganyu is a good example, as she isn't as difficult to build up for regular usage as other folks in-game.
First, it's easy to gather materials for Ganyu. She uses the Whopperflower nectar drops for her ascensions and talents. Which is easy to find, given the enemies are found frequently in Mondstadt, Liyue, and Inazuma. Her other major material is the Qingxin. Now, at launch this flower could be annoying to farm. Like the Liyue, it grows on cliffs and mountains in Liyue. Now you can grow it in the Serenitea Pot, making it much easier to collect and stock up. To ascend her, you'll need Hoarfrost Cores. The Cryo Regisvine is one of the easiest normal bosses in the game, which makes collecting those simples. Which makes the Golden House's boss fight to collect Shadow of the Warrior items for her talents the most taxing item to collect at this point.
She's also good, since she could excel with a number of different bows. Of course, the ideal situation would be the one "meant" for her. This is Amos' Bow. But lots of others work for her too. Given her reliance on her Elemental Burst and Skill, the Polar Star five-star could be fun. Or, in the case of someone on a budget, the four-star The Stringless would offer the same sort of thing. I like the Royal Bow, due to its inherent attack bonus and Focus increasing her critical rate.
What's also helpful is that, well, it's really easy to bolster Ganyu's stats with Artifacts when working out a build. With certain characters, you want to focus on specific stats. For example, you want Zhongli's HP to be as high as possible. With Kazuha, Elemental Mastery is critical. With Ganyu, you have a little more leeway. You want her to be dealing as much damage as possible. Which means you may want to prioritize things like her attack, her critical damage, and her critical rate. But given the importance of her elemental attacks, focusing on things like Cryo damage or Elemental Mastery can work too. Likewise, the Prototype Crescent is good if you use Charged Attacks. I've been using Windblume Ode, due to how I rely on her Elemental Skill and its enhancements. Someone could even use Aloy's Predator bow and get by, taking advantage of its Cryo damage effect and aimed shots.
Ganyu's nature also means there's a lot less pressure when going after Artifacts for her build. If you don't want to spend a lot of time farming for the perfect ones, which might have two or more of the stats you want with substantial buffs, you don't have to waste time grinding for them. She's good to go as-is. I had a subpar Wanderer's Troupe set on Ganyu back when I first got her to level 70, and her attack already passed 1,200. It also means you could just go with one set that suits the role you'd like her to play and run with it. What am I doing now? Going with Blizzard Strayer, because I've gotten parts with Cryo damage bonuses, it boosts her Cryo damage, and I'm ideally getting the critical rate increase too.
Which is the other reason Ganyu can be pretty great. She can fill a lot of different roles. A lot of people like to use her as their main DPS character. She is fantastic at being a person's on-field character to deal a lot of damage. I'm in a situation where I recently got both Itto and his Redhorn Stonethresher. I also like to use Klee as my main for fun. So what do I do with Ganyu? I'm using her for supplemental damage. I'll have her use her Elemental Skill or Burst, then send Itto or Klee out to attack. What if I do want Ganyu dealing major damage? Then I have Kokomi around use her Elemental Skill so enemies will be frozen, making it easier for Ganyu to pick them off.
It means Ganyu can be a little less work to build than other people in Genshin Impact. Which is something I absolutely appreciated, coming off of desperately searching for defense and critical-related bonuses when building up Itto in 2.4. She's still going to take time, Mora, and experience boosting books, to be certain. You'll still have to get all the materials for ascensions and talents. But the things she needs aren't too hard to find. You could prioritize a lot of different stats, depending on your playstyles and goals. Which maybe might mean a chance to start using her as your avatar sooner.
Genshin Impact is available for the PS4, PS5, PC, and mobile devices. It will also come to the Nintendo Switch. The Ganyu rerun banner will be available in Genshin Impact until February 15, 2022.
The post Ganyu Can Be an Easy Character to Build in Genshin Impact appeared first on Siliconera.
---
Siliconera Tuesday, February 8, 2022 2:00 PM
In a new interview with GamesRadar, FromSoftware President and Elden Ring Director and Writer Hidetaka Miyazaki revealed George R. R. Martin was familiar with the company's work ahead of the project. In particular, he mentioned the writer already knew about Dark Souls. He also discussed the sort of work the author did for the game. Not long after its reveal, FromSoftware noted Martin would work on its lore.
Here is the statement Miyazaki offered GamesRadar, which noted George R. R. Martin was familiar with FromSoftware's work on Dark Souls before getting started on Elden Ring.
Yes, I have some good memories of those initial discussions. Not so much for the content but just the general feelings I had speaking with George Martin. He actually knew about the Dark Souls games. He was aware of them and what they were about, so that made me happy. That sort of gave me a little bit of a boost. I knew immediately from talking to him, it just became apparent his skill and his passion for the fantasy genre, and for games as well.
In addition to going over his familiarity with games, Miyazaki elaborated on the Elden Ring work George R. R. Martin did. He mentioned tasking him with working on the foundation and background for the game was designed to not "limit his creative output." Miyazaki noted that his working on the "historical element" would give him more freedom. He mentioned the "back-and-forth" he had with the author as they built things up.
Elden Ring will release for the PS4, PS5, Xbox One, Xbox Series X, and PC on February 25, 2022.
The post George R. R. Martin was Aware of Dark Souls Before Working on Elden Ring appeared first on Siliconera.
---
Destructoid Tuesday, February 8, 2022 7:30 PM
---
Destructoid Tuesday, February 8, 2022 7:00 PM
---
Destructoid Tuesday, February 8, 2022 6:30 PM
---
Destructoid Tuesday, February 8, 2022 6:00 PM
---
Destructoid Tuesday, February 8, 2022 5:00 PM
---
Destructoid Tuesday, February 8, 2022 4:00 PM
---
Destructoid Tuesday, February 8, 2022 3:00 PM
---
PC Invasion - FeedDDD Tuesday, February 8, 2022 8:31 PM
Pets are more than just cute companions that follow you around in Lost Ark. They can provide players with a range of boons that empower you, and services that make your life a lot easier. You may expect to pay for such a wonderful companion. However, for heroes venturing into Lost Ark for the first time, you can unlock a pet for free. The major benefit of running around Arkesia with a pet is that it will pick up your loot for you. And every single pet in the game can do this, whether it was paid for or earned. This may not sound like much now. But when you kill a boss and tons of loot drops, or when you're rapidly farming monsters, it does save you a lot of time and hassle. It's just a convenience that's incredibly nice to have. How to get a free pet in Lost Ark Getting your first pet is easy. And it can be done early on in the game in the town of Prideholme. Once you complete the mission "Demons in Prideholme" (it's the one with fire and demons running rampant in the town), ...
---
PC Invasion - FeedDDD Tuesday, February 8, 2022 8:03 PM
There are a lot of skills you can unlock in Sifu, so it's hard to figure out which are the best early on. Many are useful, but you'll no doubt feel overwhelmed when starting to choose. I got the chance to play the game ahead of release, and found a handful of skills that I felt are must-haves for starting out. For the most part, there aren't really any ineffective skills in the game. But I feel these are the most useful early in your quest for revenge. Strong Sweep Focus Strong Sweep Focus is one of the best skills in Sifu. It's incredibly useful at removing an enemy from your path, allowing you to either attack them on the ground (if weakened), or move your attention elsewhere. It's a Focus attack, and one of the most conservative. You only need one Focus bar to use it. Charged Backfist Among all the skills I had in Sifu, the Charged Backfist was among my favorites. To use it, you hold down the strong attack and release after a couple seconds. T...
---
PC Invasion - FeedDDD Tuesday, February 8, 2022 7:46 PM
Sifu is a hard game. No one will dispute that fact. However, there are ways to make your time easier, even if just a tad. Having played the game ahead of release, I got the benefit of learning some tricks early on. I did so at the cost of my own face, so I hope you're grateful. Here is our Sifu beginner's guide with tips and tricks that should help you make the path to vengeance a little less difficult. Note: I may update this guide with more tips over time. Practice how to Avoid, rather than dodge If you're used to games like Dark Souls, your first instinct in Sifu is likely to try and dodge attacks. While the dodge, mapped to the right trigger on a controller, is good for getting away fast, it's not optimal. In fact, for the most part, I mostly used the dodge while standing in place to avoid oncoming attacks. The dodge has its uses, but it can leave you momentarily vulnerable. Instead, practice how to use the powerful Avoid. Among all my tips for Sif...
---
PC Invasion - FeedDDD Tuesday, February 8, 2022 6:45 PM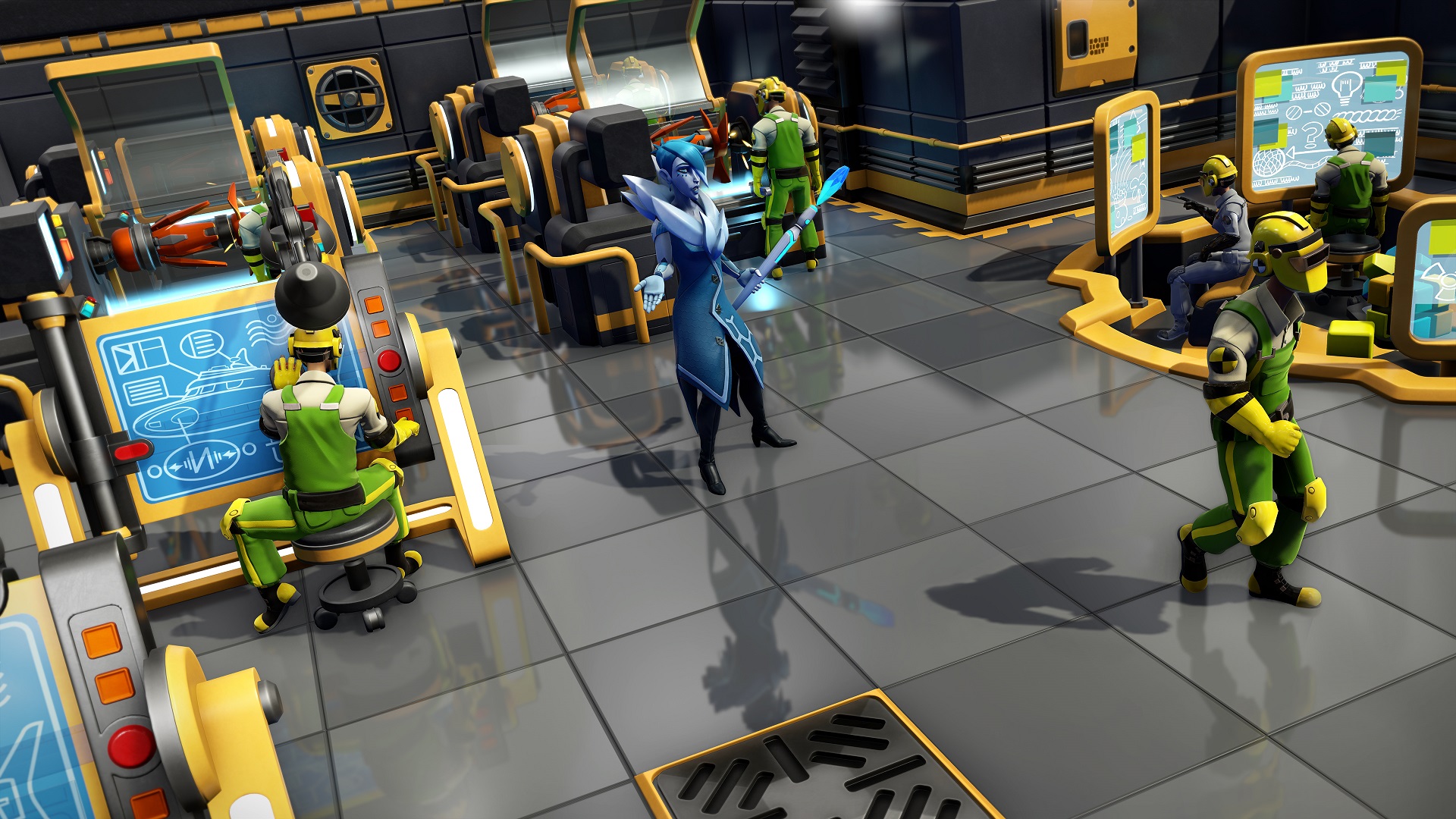 Before today, the strategy game Evil Genius 2: World Domination already featured quite a few DLC packs that players could purchase. Now, with the addition of yet another DLC pack in the form of the "Oceans Campaign Pack," players of Evil Genius 2 have even more content to sink their teeth into. Although this DLC pack does not involve another crossover as the Team Fortress 2 and Portal packs did, it nonetheless boasts some substantial new additions, such as a new Genius named Polar and an accompanying story campaign. According to the Steam page, the "Oceans Campaign Pack" allows players to build up their operations in a brand new Arctic Lair, and they can command the new Engineer minions to do their bidding. Additionally, players have a new Doomsday device to make use of, and they can "go under the radar and explore the 5 Oceans for sinister new schemes." There are no villains without heroes However, players can expect to face some obstacles...
---
PC Invasion - FeedDDD Tuesday, February 8, 2022 5:30 PM
Turtle Rock Studios' Back 4 Blood certainly didn't launch without its share of issues. However, since its release last October, the developer has been steadily delivering updates addressing the concerns brought by players. In December, the game got a solo offline mode for its campaign. The game has also seen a host of balance changes. Even though we're four months in, Turtle Rock isn't quite done. In the February update, Back 4 Blood is getting a 'Stay Together' option for parties, as well as more balance changes for cards and weapons. And there's plenty more. Indeed, the February update for Back 4 Blood isn't skimpy. The list of changes in the patch notes is impressively lengthy. Among the most important, the Stay Together option should come welcome. It'll allow players to vote to, well, stay together once a run is finished. That way, you'll be able to continue playing with friends, as opposed to breaking up the band over ...
---
Tabletop Gaming News Tuesday, February 8, 2022 6:00 PM
---
Tabletop Gaming News Tuesday, February 8, 2022 5:00 PM
---
Tabletop Gaming News Tuesday, February 8, 2022 4:00 PM
---
Tabletop Gaming News Tuesday, February 8, 2022 3:00 PM
---
Player Assist | Game Guides & Walkthroughs Tuesday, February 8, 2022 5:52 PM
The training aim in CSGO is as simple as downloading a few maps from the Community Workshop. This year, CSGO will celebrate its 10th birthday, making it one of the most enduring online competitive games in history. The King of all PC FPS games remains one of the most popular games in the Steam Charts, […]
---
Player Assist | Game Guides & Walkthroughs Tuesday, February 8, 2022 3:39 PM
Following reports of Attacker movement on Bind, VALORANT's dry-desert map, Brimstone sends Killjoy to the Moroccan town to set up her Nanoswarm traps to stop the incoming Attackers from taking control of the entire map. With the help of her trusty Turret, hyperactive Alarm Bot, and her energetic Nanoswarm Bots, Killjoy can delay or even […]
---
Player Assist | Game Guides & Walkthroughs Tuesday, February 8, 2022 2:17 PM
Hulk is one of the most popular and powerful heroes in Marvel Strike Force. However, he takes a while for most players to unlock because he's only available through achievement rewards. With some planning and a lot of playing, you can get Hulk in a few weeks. The most important thing to do when you're […]
---
Latest Games on Play iDev Games Tuesday, February 8, 2022 7:17 PM
Use the arrow keys and ASDW to move your dog quickly across the road and river to keep him alive!Visit @saintinuofficial to claim prizes for your high scores :D...
---
Latest Games on Play iDev Games Tuesday, February 8, 2022 2:25 PM
Collect the keys to reach further levels and ultimately escape the temple, but watch out for enemies on the way!...