---
Kotaku Wednesday, December 21, 2022 7:25 PM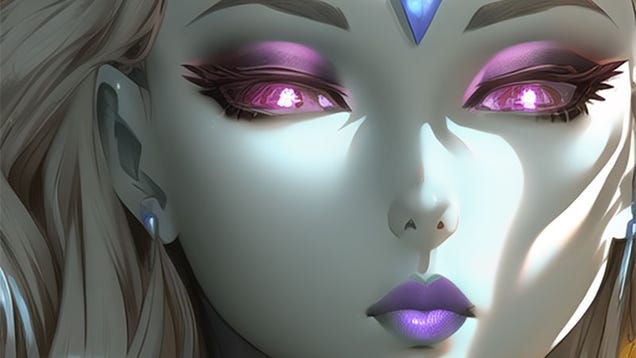 Until today, there had been an active Kickstarter campaign running for Unstable Diffusion, a project describing themselves as "a group born out of a grassroots community effort to reject the limiting rules of corporate AI companies".

---
Kotaku Wednesday, December 21, 2022 6:45 PM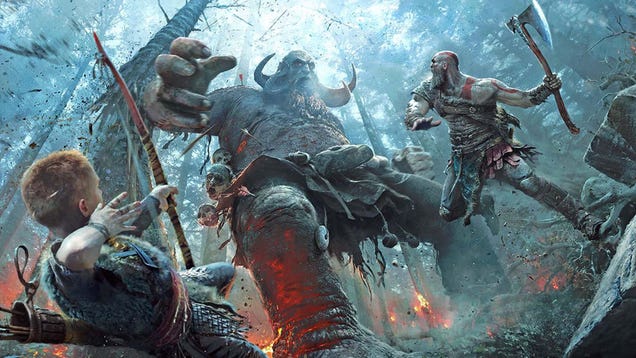 The last few years have been fairly bursting with TV shows and movies adapted from popular games. And even more are coming down the pipeline. If you ask some fans, many of these shows have strayed too far away from their original source material, so it might be nice to hear that the producers of Amazon's God of War TV…
---
Kotaku Wednesday, December 21, 2022 5:55 PM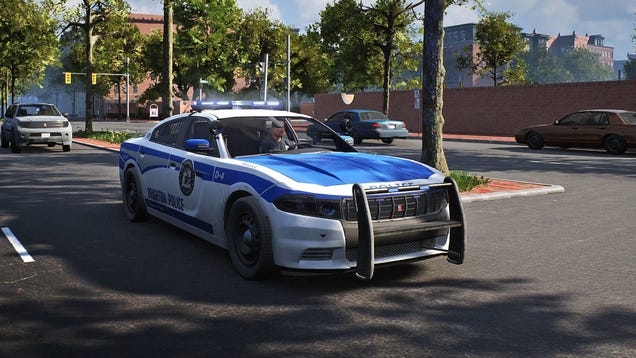 Valve just updated its list of the top new releases on Steam for November. There are the usual suspects like Crysis 2 and 3, Spider-Man: Miles Morales, and Sonic Frontiers. There's also my favorite single player game of the year, Pentiment, and a neat little pixely extraction shooter that caught our eye a few months…
---
Kotaku Wednesday, December 21, 2022 5:35 PM
Have you ever caused yourself any genuine, physical harm while playing a video game? My thumb tore open after playing Gran Turismo endurance races for a week back in 1998, and I once kicked a table doing some kung fu shit for an EyeToy game. That's about it. I have never, unlike this poor guy, done anything requiring…
---
Kotaku Wednesday, December 21, 2022 5:00 PM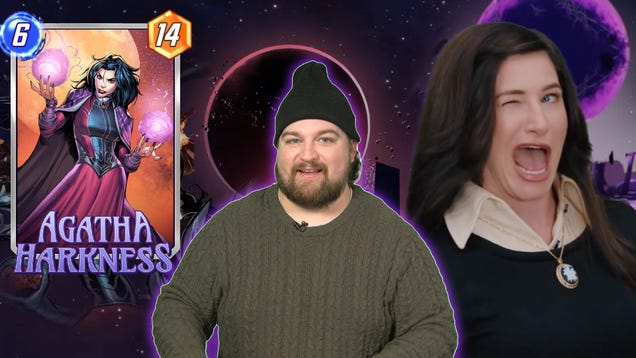 ---
Kotaku Wednesday, December 21, 2022 4:55 PM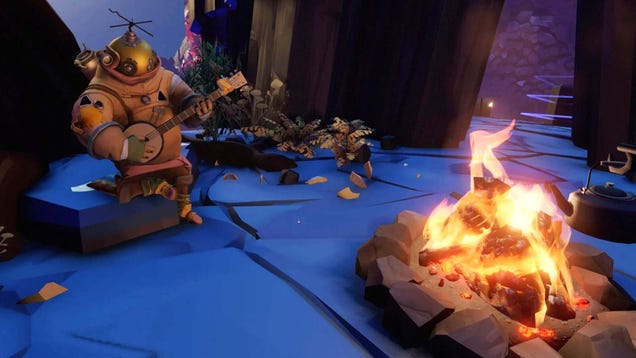 It seems over half a dozen Xbox games, including the beloved open-world mystery game Outer Wilds, will be leaving Game Pass later this month. So if you are a Game Pass subscriber and you've not played Outer Wilds, Iron Harvest, or Secret Neighbor yet, well, you don't have much time left to do so.
---
Kotaku Wednesday, December 21, 2022 4:10 PM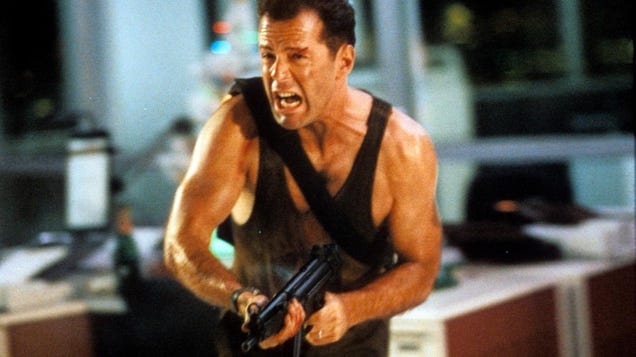 I'm reporting myself as a hard-hearted (if more modern and beautiful than average) Scrooge: a rejecter of the holiday spirit. Due to a combination of unresolved angst and a distaste for other people's joy—I no longer see this as a personality flaw, but as God's design—the holidays are my most hated time of the year.…
---
Kotaku Wednesday, December 21, 2022 4:05 PM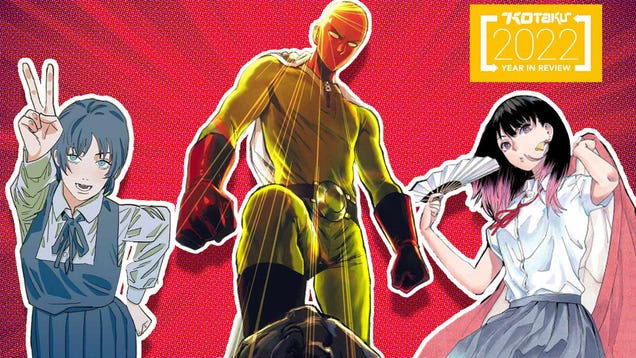 2022 was not only jam-packed with quality anime to watch, but also bursting at the seams with a cavalcade of stellar manga to sit down in an easy chair and lose track of time with. Granted, the majority of my manga reading was done while waiting for Chicago's better-late-than-never buses and trains, but it made the…
---
Kotaku Wednesday, December 21, 2022 3:25 PM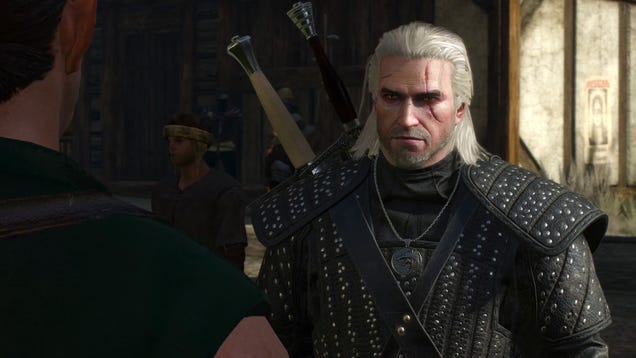 Henry Cavill may be out as Geralt in the Netflix Witcher series, but we will always have Doug Cockle as Geralt in The Witcher 3: Wild Hunt. And now, thanks to the latest next-gen update to the Witcher 3, we can have the best of both worlds. The new update brings "In The Eternal Fire's Shadow," a Witcher-worthy side…
---
Kotaku Wednesday, December 21, 2022 2:55 PM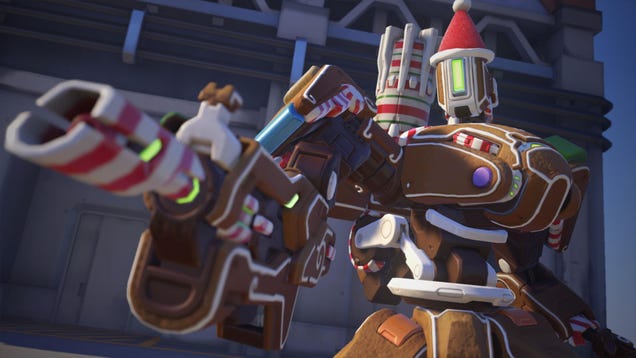 Blizzard is offering Overwatch 2 players a holiday treat in the form of a Gingerbread Bastion skin. It's exactly what it sounds like: the hero shooter's robot, made entirely of gingerbread and candy canes. His bird companion is even made out of gingerbread, and the whole getup is super cute. The skin and a candy cane…
---
Kotaku Wednesday, December 21, 2022 2:45 PM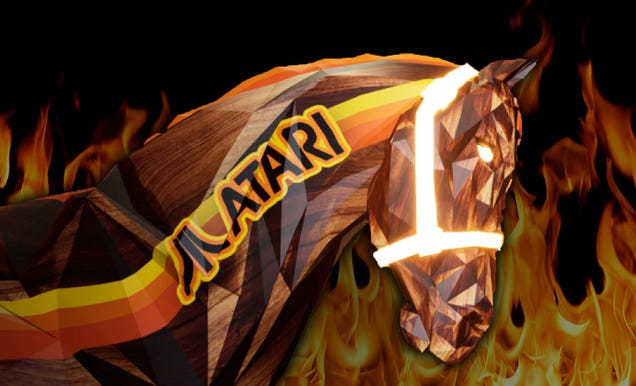 Is it that time already? Atari, whatever that name actually means, is once again announcing it's having a financial wobble. You could set your watch by how regularly this occurs. Who could have thought that launching a console no one wanted, while investing in crypto grifts, wasn't the path to riches for a flailing…
---
Kotaku Wednesday, December 21, 2022 2:35 PM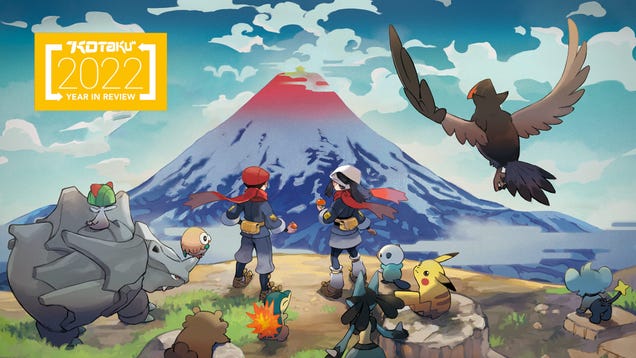 Pokémon is in the midst of a generational shift, and no, I don't mean how Pokémon Scarlet and Violet just kickstarted the franchise's ninth generation. Looking back on the monster capturing series' last 12 months, it's impossible to overlook the shift in how Pokémon is presenting its world, characters, and future.…
---
Kotaku Wednesday, December 21, 2022 1:55 PM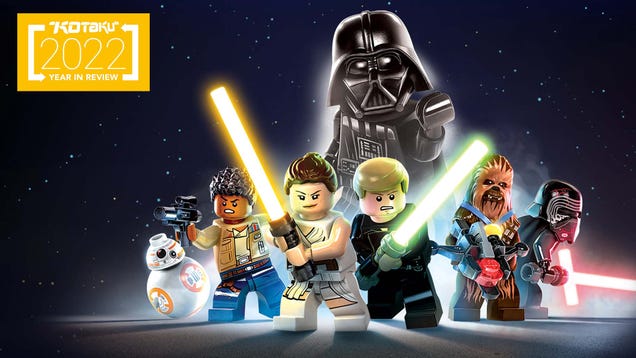 2022 was a bit of an odd year for games. I've seen a lot of folks, including some fine people here at Kotaku, suggest 2022 was pretty bad on that front. I've spotted the opposite take, too! Personally, I'm squarely in the "2022 was a great year for games" camp. I mean, when I first started trying to decide on my 10…
---
PCGamesN Wednesday, December 21, 2022 5:46 PM
Nibbles is great, but he's just one cat in a big, unforgiving city - and he's stuck in V's original apartment once you adopt him. These Cyberpunk 2077 mods add new cats, one for each of the properties V can buy in the RPG game, and there's another mod that allows you to customise the felines to make them a bit fuzzier.
MORE FROM PCGAMESN:
Cyberpunk 2077 review
,
Cyberpunk 2077 lore & universe
,
Buy Cyberpunk 2077
---
PCGamesN Wednesday, December 21, 2022 4:56 PM
A Destiny 2 laser trick renders Guardians briefly immune to damage from the laser traps blocking some doors in the Destiny 2 Revision Zero exotic quest mission Operation Seraph Shield. Using it lets players access areas that would instantly kill them should they otherwise try to enter the space without engaging in mission activities that offer an override for such traps.
Laser traps are common in Destiny 2, as Bungie has previously included similar traps in missions from previous seasons. However, due to their ability to kill players who merely brush by them, any opportunity players have to avoid them is welcome. In the case of Operation Seraph's Shield, the trick even allows players to access play areas they would be unable to enter otherwise.
MORE FROM PCGAMESN:
Destiny 2 classes
,
Destiny 2 exotics
,
Destiny 2 builds
---
PCGamesN Wednesday, December 21, 2022 3:01 PM
It's only been out for a few weeks, but now the WoW Dragonflight 2023 roadmap has been revealed, and there's plenty of highway left to travel for the latest expansion to Blizzard's venerable MMORPG. 2023 is set to be a pretty exciting year for Dragonflight, with two seasons, new raids, new zones and dungeons, and heaps more content all on the way.
MORE FROM PCGAMESN:
WoW Dragonflight tier list
,
The best WoW addons
,
WoW Dragonflight talents system explained
---
PCGamesN Wednesday, December 21, 2022 2:26 PM
The Destiny 2 season 20 release date isn't far off, and while there's still plenty to discover in Season of the Seraph, players are still excited for what's to come when the next season launches in 2023.
Destiny 2 season 20 will launch alongside the forthcoming Destiny 2 Lightfall release date and the Strand subclass, presumably bringing players an abundance of content. If the Destiny 2 season 19 storyline has you wondering what Destiny 2 season 20 has in store for the FPS game, here's everything we know.
MORE FROM PCGAMESN:
Destiny 2 classes
,
Destiny 2 exotics
,
Destiny 2 builds
---
PCGamesN Wednesday, December 21, 2022 1:07 PM
There's a new Warhammer 40k Darktide patch out today, which makes some improvements to stability and adds AMD ray-tracing support to the co-op's game launcher options. However, one change is going to be immediately noticeable when you hop into a mission: player outlines have been disabled.
MORE FROM PCGAMESN:
Best Darktide weapons
,
Darktide classes
,
Is Darktide crossplay available?
---
Rock Paper Shotgun Latest Articles Feed Wednesday, December 21, 2022 5:42 PM
Super quick, very good card battler Marvel Snap rolls out a new location every week, then boosts it with a 40% likelihood to appear for 48 hours. New, temporarily common locations are a clever way of mixing things up, imposing restraints or possibilities depending on how much you tinker with your decks.
The latest location, Vormir, is a bit borked. I just spent a minute or so swapping emotes with someone while the game tried to load our (unrelated) animations, which might not sound like much but constitutes a good third of a match's normal running time.
---
Rock Paper Shotgun Latest Articles Feed Wednesday, December 21, 2022 4:08 PM
If you're tempted to hop on a dragon in World Of Warcraft's latest expansion but don't want to pay £40/$50 for it, you can currently try out Dragonflight with a regular WoW subscription. That means the skies can be yours for just £10/$15, if you pay for a month. The trial's only available until Jan 2nd, though, so best hop on it quick.
---
Rock Paper Shotgun Latest Articles Feed Wednesday, December 21, 2022 2:23 PM
Cute, free little thief homage Li'l Taffer starts you off in front of a door to a big manor, along with five instances of an ability called 'knock'. Reader, I am telling you this so that you don't waste all of them pointlessly knocking on the door like I did, as you are in fact supposed to use them to knock out guards.
It's a procedurally generated game made for 7dfps 2022, a game jam that challenges folks to make an fps game in seven days. Your manor will be different to mine, but the toilets will probably still be silly.
---
Twinfinite Wednesday, December 21, 2022 7:29 PM
The documentary recounting the tragic volcano eruption in New Zealand is currently the most streamed Netflix movie.
---
Twinfinite Wednesday, December 21, 2022 7:16 PM
Apparently, stealing Beatles songs wasn't Jack Malik's only misdeed.
---
Twinfinite Wednesday, December 21, 2022 5:54 PM
The hits just keep coming.
---
Twinfinite Wednesday, December 21, 2022 5:17 PM
The most important thing to focus on is Yoshihiro Togashi's health.
---
Twinfinite Wednesday, December 21, 2022 4:50 PM
Tom Clancy's Jack Ryan is now streaming on Prime Video.
---
Twinfinite Wednesday, December 21, 2022 4:48 PM
Gotta go fast to Cyberspace!
---
Twinfinite Wednesday, December 21, 2022 4:30 PM
Megan Fox and horror films is a fun combo.
---
Twinfinite Wednesday, December 21, 2022 2:17 PM
All hail the great King of the Court!
---
Twinfinite Wednesday, December 21, 2022 2:00 PM
We have Stranger Things at home.
---
Twinfinite Wednesday, December 21, 2022 1:58 PM
Yeon Sang-ho is back.
---
Siliconera Wednesday, December 21, 2022 7:00 PM
The Shin Megami Tensei Trading Card Game, "Monument of Reincarnation," is up for pre-order from the American Premium Bandai website. The early 2000s Japan-only trading card game comes back in celebration of the 30th anniversary of the Shin Megami Tensei series. New redesigned cards and cards from SMT V will be included in this re-release. The game will be available overseas as well, but units are limited. Pre-orders end on February 26, 2023. [Thanks, GAME Watch!]
The cards will only be available in Japanese, and there are no plans for an English version. The price of the game is $150. The game includes 103 cards, of which nine are new holographic cards and 22 cards from the recent Shin Megami Tensei V, making a total of 125 cards, nine pocket binders, a poster and a storage box for the collection. The art for the cards has been updated to fit the modern designs of classic demons in the franchise. The product is scheduled to release in August 2023.
You can read a list of all the available cards here, along with images further detailing the product.
[gallery ids="944549,944548,944547,944546,944545,944544,944543" link="file"]
Shin Megami Tensei V is available on the Nintendo Switch. The HD Remaster of Shin Megami Tensei III Nocturne is also available on the PlayStation 4, Nintendo Switch and Windows PC.
The post The Shin Megami Tensei Trading Card Game is Coming Back appeared first on Siliconera.
---
Siliconera Wednesday, December 21, 2022 6:00 PM
Square Enix announced a new Kingdom Hearts Soundtrack vinyl boxset. It is up for pre-order now from the Square Enix eSTORE. The collection of three records includes a new song from the upcoming Kingdom Hearts 4, which was used in the reveal trailer of the game. The set will cost 16,500 yen (roughly $125), and it is planned to release on March 22, 2023.
The new track included is called "Reality in the Dark," and it is the song that was used in the reveal trailer of Kingdom Hearts 4. The upcoming entry in the Action RPG series was revealed during the Kingdom Hearts 20th Anniversary celebration in April 2022.
The collection forms part of the line of merchandise celebrating the 20th Anniversary of the Kingdom Hearts franchise. The boxset includes 36 carefully selected songs, distributed among three LP records, each jacket displaying the original cover art for each of the three mainline entries. Some of the songs included are classics like "Dearly Beloved," "Dive into the Heart -Destati-," "Traverse Town," and "CHIKAI -KINGDOM Orchestra Instrumental Version-". Here you can see the boxset in more detail.
[gallery link="file" ids="944526,944525,944530"]
The collection of songs comes with a special illustration card showing Sora's growth from the original Kingdom Hearts to his latest incarnation in Kingdom Hearts 4, along with a plethora of iconic characters from the series.
Kingdom Hearts 4 is currently in development. A mobile spin-off, Kingdom Hearts Missing-Link is coming to Android and Apple iOS devices. Its Japanese closed beta test will run January 13-18, 2023. The Kingdom Hearts Soundtrack vinyl boxset pre-orders are available now in Japan ahead of its March 22, 2023 debut.
The post New Kingdom Hearts Vinyl Boxset Includes New Kingdom Hearts 4 Trailer Song appeared first on Siliconera.
---
Siliconera Wednesday, December 21, 2022 5:00 PM
Nintendo released new information on Bunet, a new character in Fire Emblem Engage, the upcoming entry in the long-running SRPG franchise. Bunet is a chef and the retainer of Prince Fogato of the Kingdom of Solm. But don't let appearances fool you, as Bunet is also a skilled mounted warrior and a defensive powerhouse in the battlefield.
https://twitter.com/FireEmblemJP/status/1605476404862152704
Bunet's calm demeanor contrasts heavily to the energetic predisposition of his liege Fogato. He dedicates most of his time collecting ingredients in order to perfecting cooking, his true passion. Cooking is not Bunet's only skill, as he is a royal retainer oand a proficient mounted warrior.
His starting class in Fire Emblem Engage is Great Knight. They are heavily armed warriors clad in protective armor. As a Great Knight, Bunet can use a variety of weapons to protect his allies. He can also traverse a large amount of terrain thanks to being a mounted warrior. However, players will have to be careful, as Great Knights are particularly weak to magic attacks.
https://twitter.com/FireEmblemJP/status/1605477130510274562
Tomohiro Ōno voices Bunet in the Japanese dub of Fire Emblem Engage. He has also voiced Makoto Shibe in Tomodachi Game, Yūga in Boruto: Naruto Next Generations, and Chiharu Tsukioka in Haikyuu!! To the Top.
Fire Emblem Engage will come out worldwide on January 20, 2023 for the Nintendo Switch.
The post Fire Emblem Engage's Bunet Turns Up the Heat in Battle appeared first on Siliconera.
---
Siliconera Wednesday, December 21, 2022 4:00 PM
Legendary romance game Kanon could soon enter the Nintendo Switch canon. A report from tipster Ryokutya2089 suggests that the Key-developed adventure title will come to Switch in early 2023, according to alleged details from Famitsu. Kanon could also be in line to get a few upgrades to suit the many years that have passed since it released in 1999.
According to the report, the Switch edition of Kanon will run at HD resolution (720p). It'll also have enhanced coloring on the art to take advantage of the Switch's better screen. One compromise is the fact that the game's art is all rendered in 4:3 aspect ratio. This is because 16:9 screens (like the Switch's) were much less common in 1999. To compensate, players will be able scroll the screen using touch controls or the analog stick. Additionally, the game will have full voice acting for the main cast (with the exception of the protagonist, who is partially voiced).
Kanon stars Yuichi Aizawa, a high school student who comes to live in a town that he barely remembers, seeing as he last visited seven years prior. In fact, he's forgotten seemingly everything about the place, despite the best efforts of his cousin Nayuki. One day he collides with Ayu Tsukimiya, a curious girl that loves Taiyaki pastries and makes strange noises. Before long, he begins to recover his memories of seven years ago, as well as find out more about the city, its supernatural phenomena, and his connection to five young women he left behind.
Kanon was first released on PC in 1999 as an adult game, but received an all-ages version on consoles and PC in 2000. The all-ages edition became the basis for most subsequent Kanon rereleases, which included ports to Dreamcast, PS2, PSP, mobile phones, Android, and iOS.
To date Kanon has never received an officially sanctioned overseas release, with foreign fans reliant on unofficial translations into various languages. It was, however, adapted into manga and anime twice. The 2006 series by Kyoto Animation made it overseas, and is available to view on Crunchyroll in some regions.
Kanon arrives on Nintendo Switch in Japan in Spring 2023.
The post Key's Romance Adventure Kanon Switch Edition on the Way appeared first on Siliconera.
---
Siliconera Wednesday, December 21, 2022 3:00 PM
When Crisis Core Final Fantasy VII first came out on the PlayStation Portable, it was something special. It was right in the midst of a Compilation of FFVII explosion. We'd already seen more of the Turks in Before Crisis, Advent Children and Dirge of Cerberus explained what happened after the main game. Last Order teased more of Zack Fair, but we hadn't had a proper introduction. Crisis Core remedied that and gave people an incredible PSP experience in the process, and now the Switch version of Crisis Core FFVII Reunion does the same.
First, it is important to note that Crisis Core FFVII Reunion runs incredibly well on the Switch. It's a smooth experience with no hiccups. It is at 30 fps, and I haven't noticed any lag while playing in Handheld mode. It's in 720p, but still looks quite striking on the system. It is especially crisp on the Switch OLED I use. It's a great fit. Even with the control scheme. Sometimes, I notice a bit of fatigue or frustration with the Switch itself if I need to get really active with a game, due to the Joycon button sizes. (For example, it sometimes happened with Fire Emblem Warriors: Three Hopes or Splatoon 3.) But I'm always comfortable when playing Crisis Core.
However, it bringing back PSP memories isn't just about playing the game on a similarly-shaped handheld again. Rather, it's about the way it all feels when you're doing so. There's the ambiance surrounding it all. Since its launch, the Switch and its library often felt like another chance to do what Sony wanted to with the PSP and Vita. There's an RPG-heavy library. We have staples from hallmark JRPG series, like Persona, Tales, and Final Fantasy. Seeing Crisis Core, a game previously known for being essentially kept in a walled-off garden for years, everywhere and here is like getting a second chance for it to have its handheld moment.
Crisis Core is also a reminder of compromises developers needed to make back when the PSP was in its prime. Due to limitations, you couldn't feature larger scale environments and maps. We could see how this turned out for Monster Hunter titles, with their limited locations for specific hunts, and in other games. But with Crisis Core FFVII Reunion on the Switch, we also see how well Square Enix handled it at the time. Yes, missions are divided up into chunks. This is especially noticeable in the smaller side quests Zack can take. But the execution of the story-based segments endeavors to keep these distinctions less blatant. It worked then, and it continues to now.
It also means that it, like other games from its era on the PSP, were perfectly suited for that portable experience. This, in turn, means it lends it better to a handheld device. (Be that a Switch or a Steam Deck.) The 300 Missions Zack can take tend to be mostly brief experiences. Taking five minutes to go through one is perfect on a handheld. But again, the execution of the missions means it is equally fine for longer sittings. Or, perhaps, if you find yourself in a loop of preparing Materia for fusion or going through the motions in the M1-1-6: 1000 Shinra Troops mission to build up Buster Sword proficiency, it is good for that sort of mindless grind.
But really, I guess it all comes down to sentimentality. I adored Crisis Core: FFVII on the PSP, and I love getting to relive the memories of playing it for the first time by going through it again on the Switch. Especially since it handles so well on it. It's a delightful way to bolster a general RPG catalog, as well as offer more comprehensive Final Fantasy coverage for fans of the series.
Crisis Core: Final Fantasy VII Reunion is available on the Nintendo Switch, PS4, PS5, Xbox One, Xbox Series X, and PC. The original game appeared on the PSP.
The post Crisis Core FFVII Reunion on the Switch Brings Back Fond PSP Memories appeared first on Siliconera.
---
Siliconera Wednesday, December 21, 2022 2:00 PM
Pokemon GO players can end the year with some of the most popular monsters donning holidays hats for the very first time. Niantic noted between December 23-31, 2022, players will be able to obtain Eevees and each of its evolutions wearing red and green holiday hats in Part 2 of the Pokemon GO Winter Holiday event.
This is the first appearance of Eevee and its evolutions – Vaporeon, Jolteon, Flareon, Espeon, Umbreon, Leafeon, Glaceon, and Sylveon – wearing holiday hats in Pokemon GO. Players will also experience greater odds of catching shiny Eevees in the wild. However, players players will not encounter "Eeveelutions" wearing holiday hats in the wild.
You can check out the holiday-themed Eevee and its evolutions below:
[gallery columns="9" ids="944443,944444,944445,944446,944447,944448,944449,944450,944451" link="file"]
Pokemon GO Winter Holiday Part 2 allows players to evolve their holiday-ribbon Cubchoos into Beartic for the first time too. There will also be new event bonuses and Timed Research, encountering winter-themed Pokémon including Galarian Mr. Mime, as well as a Hisuian Avalugg Raid Day on December 24, 2022 with an increased chance of shiny versions appearing.
The Winter Holiday event resulted in a plethora of new Pokemon joining the mobile title. However, some like Scatterbug and its evolution Vivillon, can't be found simply by walking around. Rather, you encounter it by sharing and saving postcards. The 18 available patterns in Vivillon reflect the source location of these postcards.
Pokemon GO is available on Android and iOS devices. Part 2 of the Winter Holiday event, with Eevee and its hatted evolutions, will be live between December 23-31, 2022.
The post Holiday Hat Eevee and Evolutions Make Their Debut in Pokemon GO appeared first on Siliconera.
---
Siliconera Wednesday, December 21, 2022 1:30 PM
Folks who'd rather play on their phones or tablets will have a chance to play Endling: Extinction is Forever early next year. Developer Herobeat Studios and publisher Handygames announced that Endling will appear on mobile devices on February 7, 2023. The game will receive iOS and Android versions, distributed via the Apple App Store, Google Play Store, and Samsung Galaxy Store. The Endling mobile port will be a premium release and feature all the features of the existing PC and console editions. Endling launched on consoles and PC in July 2022, and was nominated for the "Games for Impact" category at The Game Awards 2022.
Endling: Extinction is Forever is a wildlife-themed exploration and survival game. Players control a mother fox, struggling to keep her kits alive in the near future. Human activity has altered the Earth's biosphere so much that it can no longer sustain wild animal and plant life. Players will explore environments from the perspective of the fox, seeing firsthand how current-day ecological concerns can threaten animals trying to survive. They'll also hunt and try to find shelter from threats, and attempt to raise the kits to survive.
The mobile port of Endling will also feature accommodations for play on smartphones and tablets. The UI will support touch controls, and be customizable for extra comfort. The game will also support controller play, for players that prefer a more traditional gamepad. Cloud saves will enable play across devices.
Endling mobile launches on February 7, 2023. It will cost $9.99 USD. Pre-registration is available on the App Store, Google Play Store, and Galaxy Store. It is currently available on PS4, Xbox One, PC, and Nintendo Switch.
The post Endling: Extinction is Forever Goes Mobile in February 2023 appeared first on Siliconera.
---
Siliconera Wednesday, December 21, 2022 1:00 PM
The last major update is about to come to Chocobo GP, as the final new characters and stage will show up in Season 5. Square Enix announced that after the patch goes live on December 21, 2022, it will mark the end of "large scale updates." This also means Prize Pass system is ending and Mythril will no longer be sold. The in-game Mythril Shop will close on January 6, 2023. This means that Chroma, Volg, and the FFVII Midgar map will be the last major additions to Chocobo GP.
Square Enix also went over how things will work now that the Prize Pass and Mithril are being phased out. The Chocobo GP mode will remain with rankings. Mythril people own can still be used in the shop while it exists. However, there will be no refunds for it. Season 1 Exclusive Prize Pass level and Mythril Shop rewards, say like the playable Chocobo GP characters Cloud and Squall, could be sold in Gil and Ticket Shops going forward.
This comes as Square Enix revealed updates for Season 5 in Chocobo GP. As mentioned, Chroma and Volg from the Chocobo series will be playable. People can race on a FFVII Midgar course. Holiday-themed cosmetics will appear. People all also get 800 Mythril login bonus when the patch appears.

Square Enix also shared screenshots of the FFVII Midgar course.
Well then, let's mosey!

Midgar from @FinalFantasyVII is a new stage in Chocobo GP Season 5, arriving 22:00 PST December 21st | 06:00 GMT December 22nd. pic.twitter.com/7kQPGtGvdB

— FINAL FANTASY (@FinalFantasy) December 21, 2022
Chocobo GP is available for the Nintendo Switch, and the Season 5 update appears on December 22, 2022.
The post No New Chocobo GP Characters Appearing After Season 5 appeared first on Siliconera.
---
PC Invasion - FeedDDD Wednesday, December 21, 2022 4:30 PM
There are several ways to get exotic weapons inside Destiny 2. Most of the time, it requires completing complex missions like raids, dungeons, or Nightfall strikes. However, it is all based on luck since there is no guarantee that the exotic will drop. That is where exotic quests come in, since they guarantee a specific exotic after the questline is complete. Revision Zero is the latest to receive an exotic quest, but it will require a few steps to receive and begin. Here is how to get Revision Zero exotic pulse rifle in Destiny 2. Like Osteo Striga, the exotic SMG, Revision Zero is a craftable exotic. Due to its adaptability, this strong pulse rifle is already praised as an excellent PvE and PvP exotic. Some community members demonstrated Revision Zero's ability to one-shot Guardians in PvP. It is an exotic you will want to take advantage of. How to get the Revision Zero exotic pulse rifle in Destiny 2 First, players must complete the first two weeks of the Season of the Seraph ...
---
PC Invasion - FeedDDD Wednesday, December 21, 2022 3:54 PM
There are a host of items to gather throughout the Paldea region. Those items allow trainers to evolve their Pokémon, teach them new skills, and more. Some of the most important items are fresh sandwich ingredients that allow players to craft sandwiches to bestow various important effects. Some of the required components are easier to find than others. Here's our guide explaining where to acquire Tomato in Pokémon Scarlet and Violet. Note: For more information about the game, check out our Pokémon Scarlet and Violet guides and features hub. Where to get Tomato in Pokémon Scarlet and Violet Tomato is an essential ingredient when crafting a wide variety of sandwiches. Considering the fact it serves as a component in so many important dishes, it's very affordable. The catch is that you can only make your purchase in a few shops across all of Paldea. To get Tomato in Pokémon Scarlet and Violet, visit the Sure Cans market in Levincia and buy it for 100 Pokedollars or LP. ...
---
PC Invasion - FeedDDD Wednesday, December 21, 2022 3:48 PM
Star Wars Jedi: Fallen Order is considered by many to be a surprise hit. The single-player campaign starring Jedi Cal Ketsis was a departure from EA's usual suspects of multiplayer-driven games. And, for Respawn Entertainment, the team was still relatively young. Spawning from the success of the aforementioned titles, Star Wars Jedi: Survivor is slated for a 2023 release and with it comes several new things, like new fighting stances and dual-wielding weapons. It almost seems like a lifetime ago that Geoff Keighley's The Game Awards graced our entertainment screens. However, there's no shortage of trailers and reveals during the show. One standout, however, was the gameplay footage revealed for Star Wars: Jedi Survivor. We saw more of Cal's journey, even having the real-life actor Kestis actor, Cameron Monaghan, taking the stage to show off his saber skills. More importantly, we have learned that the usual Jedi saber tactics will be developed further by dual-wie...
---
PC Invasion - FeedDDD Wednesday, December 21, 2022 2:30 PM
Simulation games allow players to step into the shoes of another person, or immerse themselves in a simulated world. They can be educational, providing a realistic experience that allows players to learn about complex systems, or they can simply be fun, offering an escape from reality. Steam is home to a variety of simulation games, ranging from farming simulators to city builders and train simulators. In this list, we gathered 10 of the best simulation games to be found on Steam. 10 best simulation games on Steam 10. Papers, Please Image via Lucas Pope Papers, Please is a game about immigration and border control. You play an inspector at a border checkpoint in the country of Arstotzka. Your job is to examine incoming documents and ensure that each person has the correct papers before letting them through. The game starts out simple enough but quickly becomes more complex as you have to deal with forgeries, refugees, and political intrigue. Papers, Please is an excellent example of a...
---
PC Invasion - FeedDDD Wednesday, December 21, 2022 1:45 PM
Toplitz Productions, the publisher of Medieval Dynasty, has recently announced yet another follow-up called Pirate's Dynasty. As the title suggests, Pirate's Dynasty takes the Dynasty series away from the unforgiving Middle Ages and into a world of swashbuckling adventure. Even though two other installments in the series, Wild West Dynasty and Sengoku Dynasty, have yet to release, Toplitz Productions has already chosen to prepare fans for another entry. Whereas those other games will see a release during the first half of 2023, Pirate's Dynasty will come out during that year's third quarter. The Dynasty series' gameplay has traditionally merged several different genres, and Pirate's Dynasty will continue this legacy. It combines survival mechanics, base management, city building, roleplaying, ship construction, and naval combat into one jam-packed experience. According to a press release, the game "remains true to the successful fou...
---
Gamer Empire Wednesday, December 21, 2022 4:57 PM
There are hundreds of champions to acquire and use on your team in RAID: Shadow Legends, with more being added continuously. It is, however, not […]
---
Gaming Instincts – Next-Generation of Video Game Journalism Wednesday, December 21, 2022 6:21 PM
---
Gaming Instincts – Next-Generation of Video Game Journalism Wednesday, December 21, 2022 5:09 PM
---
Gaming Instincts – Next-Generation of Video Game Journalism Wednesday, December 21, 2022 4:27 PM
---
Gaming Instincts – Next-Generation of Video Game Journalism Wednesday, December 21, 2022 3:52 PM
---
Latest Games on Play iDev Games Wednesday, December 21, 2022 4:43 PM
Move left or right to navigate between the clouds and get the highest score you can. You probably won't get over 30 points....