---
Kotaku Wednesday, May 4, 2022 9:45 PM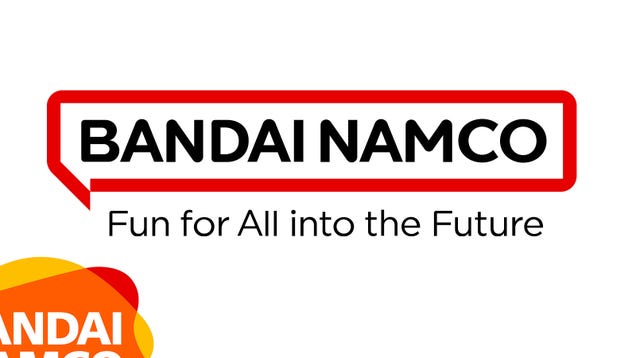 Last year, Japanese publisher Bandai Namco announced that it was doing away with its logo, the same one it had used since the two formerly separate companies had merged all the way back in 2006.

---
Kotaku Wednesday, May 4, 2022 8:20 PM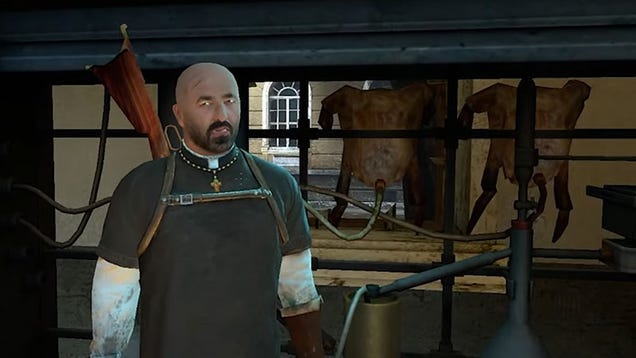 From 2005 to 2008, French studio Arkane—who we now know as the team behind Dishonored and Deathloop—were working on a Half-Life game. We knew this, and have even seen the game before, but today we got a real good look at it.

---
Kotaku Wednesday, May 4, 2022 5:55 PM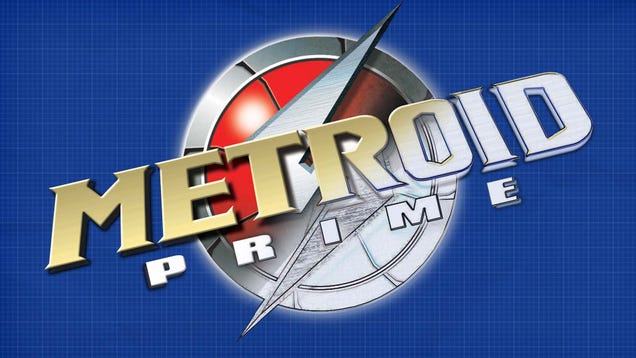 The Metroid Prime logo looks so perfect and appropriate for the game that you probably never really noticed or thought about it much. It's just one of those things that looks like it always existed or came into this universe fully formed. But the designer behind the iconic logo is here to remind us that even the…
---
Kotaku Wednesday, May 4, 2022 5:25 PM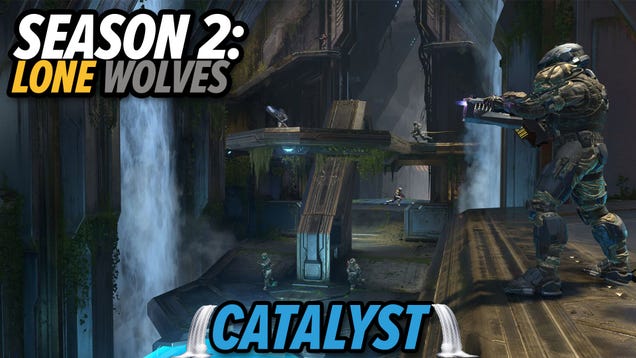 ---
Kotaku Wednesday, May 4, 2022 4:10 PM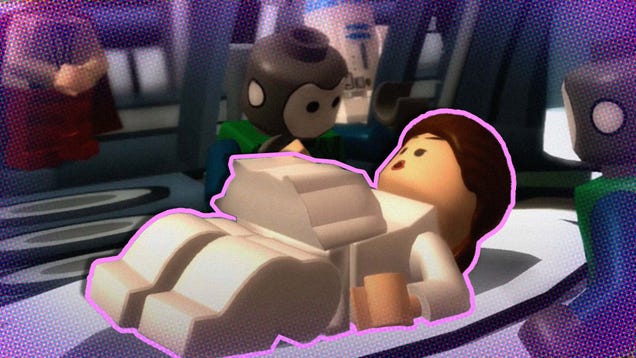 Kind of long ago, in a galaxy not that far away…The original Lego Star Wars game came to be, and it was great, a wonderful and silly retelling of the Star Wars Prequel Trilogy using Legos and kid-friendly gameplay. It was a mostly wholesome adventure. Except for the weirdly cursed "pregnant Padme" minifigs that…
---
Kotaku Wednesday, May 4, 2022 3:45 PM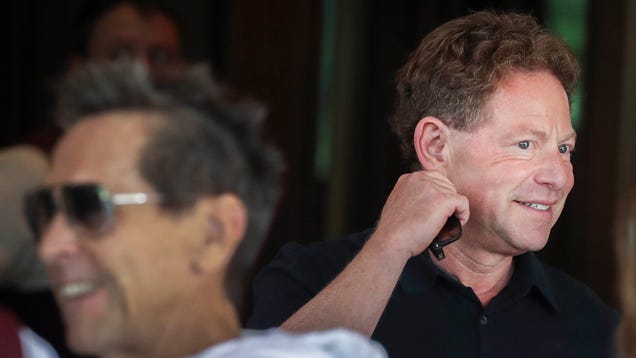 Activision Blizzard is facing (what feels like) its 8,583,129th lawsuit, as first reported by Axios. This one's from New York City, and alleges that longtime CEO Bobby Kotick raced to find a buyer for the mega-publisher he has been leading for 30 years to explicitly avoid consequences for turning a blind eye to claims…
---
Kotaku Wednesday, May 4, 2022 3:15 PM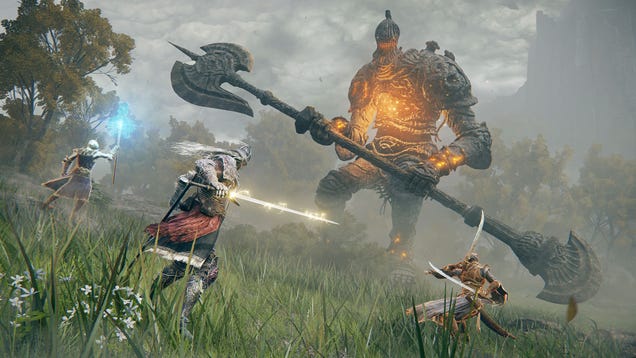 A new, player-created Elden Ring calculator allows you to easily figure out which seal or staff you should be using to sling magic, providing you with an optimum catalyst for your incantations and sorceries by simplifying one of the game's most daunting math problems.
---
Kotaku Wednesday, May 4, 2022 2:40 PM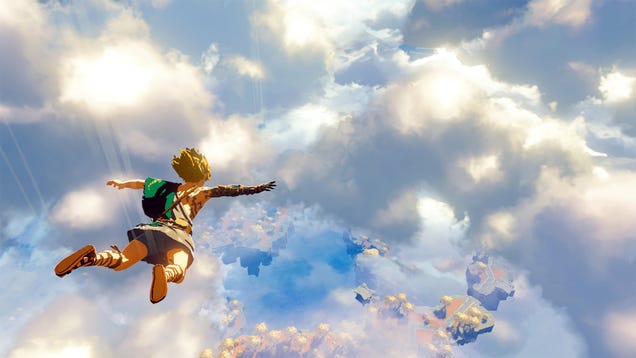 An Italian voice actor for The Legend of Zelda: Breath of the Wild may have revealed a major plot point in the long-awaited sequel. Spoilers follow.
---
Kotaku Wednesday, May 4, 2022 2:10 PM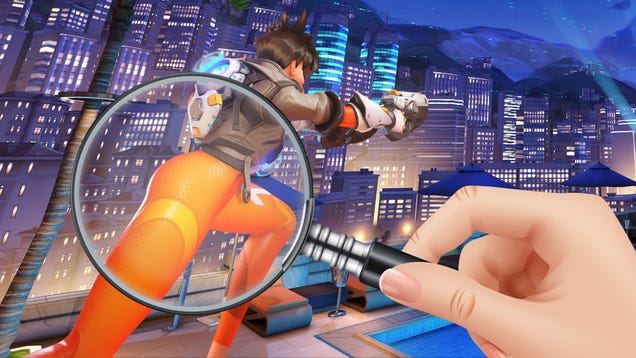 The time-traveling, pulse pistol-packing Overwatch character, Tracer, looks like she's ready for a fight. Bulky tactical gear shields her body and helps mold it into a weapon, and she wears a chunky pair of canary-colored goggles to safeguard her face. But what will keep us, her faithful admirers, safe from horny jail?

---
PCGamesN Wednesday, May 4, 2022 5:54 PM
Some of Valorant's earliest agents are getting some much-needed buffs. Riot Games admits in a recent ask-me-anything session on Reddit that Phoenix and Cypher could do with some love, though there's nothing specific to share just yet.
"Upfront, yes, we are working on Phoenix, but it is too early for us to talk about details of what it may entail," character producer John Goscicki tells one fan. "Right now, we want to take the time to explore everything between number tweaks to something more, unfortunately, we do not have a solid ETA on that, and we want to take the time to find the right long-term place for Phoenix."
Naturally, that prompted some fans to ask if the team had similar plans for another popular character. "Cypher is in a similar situation," agent designer Jay Watford confirms. "We aren't prepared to share details or dates, but he is definitely on our radar." The duo were among the original cast of agents to launch with the CS:GO and Overwatch mashup in 2020. While characters like Jett have remained firmly in the meta, the introduction of new faces has crowded Phoenix and Cypher out.
Valorant characters: all agents and abilities
,
Valorant tier list
,
Valorant crosshair codes
---
PCGamesN Wednesday, May 4, 2022 4:43 PM
Music festival simulator Festival Tycoon takes the management stylings of Planet Coaster to Glastonbury, putting players in charge of building, planning, and running their own music festivals. The game, which is out now on Steam and the Epic store, tasks you with everything from purchasing and arranging all the necessary festival buildings and equipment to ensuring that both the talent and the crowds are kept happy during the event.
Since its launch in early access in September 2021, Festival Tycoon's solo developer Johannes Gäbler, also known as Dreihaus, has been regularly updating the game with additional features including custom music, extreme sports, seasonal events such as Oktoberfest, and community mod support. The 1.0 release will also include new map sizes, more stages to feature your acts on (including a modular system allowing players to build their own unique stage layouts), new musicians and locations, and a band name generator.
Players must handle everything required to run their festival, starting out with an empty field and (hopefully) ending with a raucous celebration of music. Tents, stages, and portaloos must be built, with sectioned off VIP areas to keep the special guests happy. A lineup of talent needs to be booked to put on a great show, with bands across various genres on offer. You will need to attract sponsors and keep them satisfied to secure enough funding to get your festival empire off the ground.
Best PC management games
,
Best PC strategy games
---
PCGamesN Wednesday, May 4, 2022 4:37 PM
Minecraft is a sandbox game where you build incredible things to show off to your friends. Lego is a physical toy where you spend huge amounts of money to make something once and then display it forever, cementing your love of whatever it is you built. Ultimately, the two have creativity in common, so it's no surprise that the two worlds often meet.
It results in a plethora of cool things, like this awesome zombie design from Cirelectric on Reddit. Somehow, the smoothed out figures make the zombies kind of cute, even if they're still hunting for brains. The connection also means that some people go out of their way to build impressive things in real life, like this Minecraft piston from RJMBricks.
YouTuber RJMBricks specialises in Lego builds, including things like an earthquake simulator and a driving sim. This time around, they have created a working Minecraft piston. The sheer volume of bricks, planning, and effort that went into this is staggering. RJMBricks even uses different colours to mimic the in-game version to make the textures look correct.
Minecraft console commands
,
Minecraft skins
,
Minecraft mods
---
PCGamesN Wednesday, May 4, 2022 3:33 PM
New York City officials have claimed in a new lawsuit that Microsoft's deal to acquire Activision Blizzard allows CEO Bobby Kotick to "escape liability and accountability entirely" for widely reported misconduct at the company, some of which he has allegedly ignored.
As reported by Axios, the new lawsuit was filed in Delaware on April 26 by the New York City Employees' Retirement System and various NYC pension funds for local professions like teaching, policing, and more. The groups believe the gaming giant's management has hurt the company's value, affecting the stock they own.
The suit further alleges that the stockholders weren't given access to all the corporate books and records rightfully requested to investigate potential wrongdoing and breaches of fiduciary duty by the company's board concerning Microsoft's pending acquisition of Activision Blizzard. Additionally, the suit claims that the groups met similar issues last year when requesting documents to dig into workplace issues and that Kotick "will be able to escape liability and accountability entirely" through the merger while claiming "substantial non-tradeable benefits".
---
Rock Paper Shotgun Latest Articles Feed Wednesday, May 4, 2022 4:23 PM
Yesterday I brought you word that some of Logitech's most popular gaming mice were on sale at Amazon UK, and now I'm back to say that you should spare a thought for a lesser-known cult favourite: the Logitech G305 Lightspeed. This wireless mouse is going for just £24, an absolute bargain price for a critically-acclaimed gaming mouse with a high-end Hero optical sensor, six programmable buttons, a lightweight design and rock-solid wireless.
---
Rock Paper Shotgun Latest Articles Feed Wednesday, May 4, 2022 2:00 PM
Hardware man James recently covered the best Micro SD cards for the Steam Deck, so we thought you might want to know that a selection of rather giant memory cards have been discounted over at Amazon UK and US today.
For UK folks, you can now double your Steam Deck storage (!) for £47, or triple (!!) your storage for £132. Meanwhile, over in the US, you'll pay $65 or $136, respectively. Either way, you're getting a good deal on a high performance Micro SD card that works surprisingly well* in the Steam Deck versus the built-in SSD.
---
Twinfinite Wednesday, May 4, 2022 9:53 PM
Echoes of Mana is the latest mobile gacha game from Wright Flyer Studios and Square Enix, and it features characters from across the popular Mana JRPG series. While reception to the game seems to be largely positive so far, it hasn't been without its little bugs and issues. The energy system still needs some tweaking, […]
---
Twinfinite Wednesday, May 4, 2022 5:41 PM
Square Enix has decided to launch some large-size advertisement in Japan for its new mobile game Echoes of Mana.
---
Twinfinite Wednesday, May 4, 2022 5:11 PM
The ice cream chain Baskin Robbins is super-popular in Japan, and it's going to be even more popular thanks to a Dragon Quest collaboration.
---
Twinfinite Wednesday, May 4, 2022 4:54 PM
Today, Bioware has posted a special community update for Star Wars: The Old Republic. In this blog post, the team highlights a few of the changes that are being implemented to the game to celebrate Star Wars day, while also shining a spotlight on specific players in the community. You can check out the official […]
---
Twinfinite Wednesday, May 4, 2022 3:59 PM
Today third-party developers released several add-ons for Microsoft Flight Simulator and revealed another relevant one.
---
Twinfinite Wednesday, May 4, 2022 2:08 PM
Apex Legends Season 13: Saviors is right around the corner and, as usual, Respawn has released info on specific changes that players can expect to see when the new season goes live on May 10. More specifically, we've finally been given details on the Ranked Reloaded tagline that's been used in some of the SAviors […]
---
Siliconera Wednesday, May 4, 2022 5:00 PM
TBS Animation shared a new trailer for The Quintessential Quintuplets movie. Additionally, merchandise that can be purchased alongside the theater release of the film was revealed. TBS Animation has also made the theme song of the The Quintessential Quintuplets movie, "Quintuple Paths," available to listen to through streaming services like Spotify. However, access to the song will be limited by region.
The new trailer for The Quintessential Quintuplets movie features several key moments, while introducing each of the Nakano sisters. You can watch it below.
[embed]https://youtu.be/GTjfXPANIXY[/embed]
As mentioned previously, there will be items available to purchase alongside the release of the film. These includes Sanrio crossover products, like acrylic standees, mugs, washi tape, flake stickers, badges, and 5 different clear cards. The clear cards will be distributed at random.
[gallery link="file" ids="926155,926154,926142"]
However, consumers will also be able to purchase special theater pamphlets. Two versions are available. A luxury version of the pamphlet will be available and cost 3,000 yen ($23), whereas a standard version is available for 1,200 yen ($10). The standard pamphlet will be 44 pages, while the luxury version will be 80 pages. They will include interviews with members of the staff and creator Negi Haruba.
[gallery columns="4" link="file" ids="926143,926145,926146,926147,926148,926149,926150"]
The Quintessential Quintuplets movie will debut in Japan on May 20, 2022.
The post Quintessential Quintuplets New Movie Trailer and Merchandise Revealed appeared first on Siliconera.
---
Siliconera Wednesday, May 4, 2022 4:00 PM
The first First 4 Figures Dark Souls III figure is on the way, and it will be of The Nameless King. It will also cost over $1,000, regardless of which version someone decides to get. Early bird pre-orders are now open. For $1,199.99, people can get a standard version that includes The Nameless King on a stand with an authentication card. The $1,274.99 exclusive edition adds optional lighting to the statue.
The Nameless King Dark Souls III figure is over 27 inches tall. You aren't just getting the character with it, though. The base features a fallen Stormdrake beside him. This is designed to reference the boss fight. To help provide a better sense of scale, one image shared shows the resin statue beside five soda aluminum cans.

The difference between the standard and exclusive editions of The Nameless King come down to the Dragonslayer Swordspear. The more expensive exclusive version has one with LED lights for the character to wield. In addition to being able to display it with the glow off, there will be two options for when it is turned on. One is static, while the other is pulsating.

There is a video showing off the figure from different angles. At the 1:30 mark, it shows how the exclusive edition's weapon looks when you turn its LED on.

This isn't the first time First 4 Figures worked on Dark Souls figures. It often makes statues of characters from the series. For example, there is a The Great Grey Wolf, Sif one. Another brought Gravelord Nito to life.
First 4 Figures' Dark Souls III Nameless King figure will appear in Q2 2023. The early bird pricing will end on May 25, 2022. After that, the standard edition will cost $1,274.99 and the exclusive edition one will be $1,374.99.
The post Dark Souls III Nameless King Figure Costs Over $1,000 appeared first on Siliconera.
---
Siliconera Wednesday, May 4, 2022 3:00 PM
The mobile version of Danganronpa V3: Killing Harmony is here after quite a wait, with Android and iOS ports available. Given the nature of the game, people might wonder how well it works. After all, this is a huge Danganronpa installment. It does a lot! There's a lot of data! It's visually intense. But even considering all that, it functions better than I expected.
The first thing I noticed is the cost. I'm a big fan of the Danganronpa V3 iOS price, as the mobile version is the cheapest one. On both the PS4 and PC, a digital copy will normally cost you $39.99. The Switch version goes for $29.99. Grabbing it from the App Store or Google Play only costs someone $15.99. Considering the size and scope of the game, it's frankly a ridiculous deal. To compare, it only hit that 60% off price point during the 2022 Golden Week PlayStation Store and Steam sale.
Once I actually started playing it, I was surprised at how good this port is. Danganronpa V3 is the most demanding of the three mainline games, and the mobile version was running rather well on my 2018 iPad Pro. Visually, it looked great. The trials had some issues, but I think the movement problems I experienced were the kind of bug that could be patched out rather than a genuine issue. They might even be attributed to the age of my device. It looks very good, considering the compromises needed to likely get it running on a phone or tablet.
There is an issue I noticed once I finished the prologue. Danganronpa V3 will begin downloading additional data once it is done. However, it seems like there might be a bug here too. It will sometimes look as though the data isn't downloading at a steady pace, even though it is. Given the extra data was an over 2GB download on iOS devices, this can take a while. I recommend having your phone or tablet plugged in and on WiFi. Maybe check the screen every once in a while, to make sure the bar is gradually progressing. When I gave it enough time, it worked out. It just meant jumping from 0% to 48% along the way.
I also appreciated how well the touchscreen controls worked, for the most part. When investigating, they work great. It is responsive and accurate. I had no problem with the game picking out what I was selecting. Granted, I was using an iPad Pro, so I did have plenty of surface space. The menu and UI are also very well organized. I did notice that during trials things sometimes weren't as snappy as they are during the more leisurely looks around the school. But again, it is quite functional. I wasn't too concerned as well, as it could be something that perhaps could be adjusted with patches down the road or be due to the age of my tablet.
The downside is, I can not get used to the virtual control pad for moving around Ultimate Academy for Gifted Juveniles. How it works is this. On the left side of the screen is the virtual joypad used to move. On the right is the one that controls the camera. During the introductory segment, in which Exisals are chasing Kaede, it's pretty difficult to get your bearings! (Yes, the pun is intended.) It took me a few tries to find the "sweet spot" to make her run. And it wasn't until after I could freely explore the school that I finally figured out how to make it work for me. Still, it isn't comfortable! It doesn't work well, which is sad considering how well the rest of the port functions.
In fact, I was also delighted to see that the Danganronpa V3 iOS version worked on another platform. While it isn't verified for macOS, I found it worked just fine on my MacBook Air. Granted, I was just messing around when I tried it. Especially since there's no controller support and I didn't have a touchscreen to make those exploration segments easier. But it is a welcome surprise to see that yes, someone could play it on a Mac if they are patient enough.
I'd say Danganronpa V3 has the potential to be really great on mobile devices. The virtual analog sticks take some getting used to. Class trials too. But the game generally looks great and runs rather well, all things considered. It being on more platforms is a perk too. It's a fantastic thriller and adventure, and this just means more people can enjoy it.
The mobile port of Danganronpa V3: Killing Harmony is available on Android and Apple iOS devices. People can also find it on the Nintendo Switch, PlayStation 4, Vita, and PC.
The post Danganronpa V3 is a Welcome Addition on Mobile Devices appeared first on Siliconera.
---
Siliconera Wednesday, May 4, 2022 2:00 PM
When Bandai Namco announced One Piece Odyssey, an upcoming RPG based on the series, it confirmed Eiichiro Oda would be involved in its creation. Part of the series' creator's involvement would involve character designs. In particular, he worked on the design for new character Adio and its enemies. To help provide a better idea of exactly how a design goes from concept art to an in-game model, the company shared a tweet showing an early design and an ensuing screenshot.
First, here's concept art Oda created of a One Piece Odyssey enemy. It looks a little like a monkey. The sketch shows the foe from multiple angles. It also offers an idea of the opponent's personality by showing how one would carry itself.

The second image shows Luffy encountering a whole group of enemies based on that Oda design in One Piece Odyssey. After being colored in, their monkey-like attributes are enhanced. It also appears the "arms up" pose in Oda's original art is designed to be an aggressive one.

The April 2022 batch of official screenshots showed more foes based on the One Piece creator's art.
One Piece Odyssey will come to the PS4, PS5, Xbox Series X, and PC via Steam in 2022. There's no precise release window for it yet.
The post See How Eiichiro Oda Art Inspired a One Piece Odyssey Enemy appeared first on Siliconera.
---
Destructoid Wednesday, May 4, 2022 7:00 PM
---
Destructoid Wednesday, May 4, 2022 6:00 PM
---
Destructoid Wednesday, May 4, 2022 5:00 PM
---
Destructoid Wednesday, May 4, 2022 4:30 PM
---
Destructoid Wednesday, May 4, 2022 4:00 PM
---
Destructoid Wednesday, May 4, 2022 3:30 PM
---
Destructoid Wednesday, May 4, 2022 3:00 PM
---
Destructoid Wednesday, May 4, 2022 2:00 PM
---
PC Invasion - FeedDDD Wednesday, May 4, 2022 7:30 PM
The sheer number of playable characters remains one of the most appealing aspects of developer TT Games' Lego series. Regardless of the IP that the developers work with, they make sure to satisfy as many fans as possible (perhaps to an unhealthy extent). Players can unlock and control nearly every identifiable character within that IP, regardless of if they have practical gameplay uses. The recently released Lego Star Wars: The Skywalker Saga stands as no exception, as the base game includes a whopping 384 characters spanning across the entire Star Wars universe. And thanks to the two new DLC packs that just dropped in celebration of Star Wars Day, fans of Lego Star Wars: The Skywalker Saga have even more familiar faces to clown around with. The Mandalorian – Season 2 pack represents the first of these two batches of DLC, and it comes with five characters from the hit TV show. These characters include the show's version of Boba Fett, Bo Katan, Fennec Shand, Mo...
---
PC Invasion - FeedDDD Wednesday, May 4, 2022 6:00 PM
Valve may be taking its sweet time to make new Half-Life games, but that doesn't mean that other developers didn't get involved. Arkane Studios was once working on a canceled Half-Life spin-off. The game, internally known as Ravenholm, was going to place players into the boots of a new character in the titular town. Now, thanks to Noclip, about an hour of gameplay of Ravenholm is available to watch on YouTube. Noclip is known for creating documentaries focused on the development of video games. The team had previously released some footage of the game back in 2020. Ravenholm was running on the Source 2 engine used in Half-Life 2, but with new modifications to expand on how players could knock around foes in combat. Arkane has a storied history of creating immersive-sim first-person shooters. After working on Ravenholm in 2006-2007, the studio released Dishonored in 2012. With that in mind, the developer could have been a natural fit for the Half-Life franchise. It's a ...
---
PC Invasion - FeedDDD Wednesday, May 4, 2022 4:30 PM
Sons of the Forest, the follow up to The Forest, is still on the way. Endnight Games' next survival horror is arriving during the appropriate, spooky month of October. Details have been somewhat scarce, with the game getting a five-month delay and a promise of more news. Now, however, we got some extra details straight from the Sons of the Forest Steam page, which went live. In case you were worried, no, there isn't a different release window. The Steam page still marks it as releasing in October this year, but there's nothing else regarding which day. What we do have, though, is a bit more on the plot of the game, as well as what you should expect on your next terrifying outing. The early trailers for the game set up the story. You're sent via helicopter to locate a missing billionaire on some island. But, as it happens with helicopters in video games, you crash, and now have to fend off cannibals, using nothing but your wits and crafting skills. The Ste...
---
PC Invasion - FeedDDD Wednesday, May 4, 2022 4:00 PM
Solar Ash, the last game released by developer Heart Machine, represented a shift away from how it approached the development of its first game, Hyper Light Drifter. For Solar Ash, Heart Machine mainly worked with publisher Annapurna Interactive, whereas with Hyper Light Drifter, the studio allowed the community to shape the project to an extent. Although the collaboration with Annapurna resulted in a game that the developers remain proud of, they do not want to focus on publisher partnerships going forward. So the studio announced today that its upcoming project, Hyper Light Breaker, will have a "community-focused development process" once again. Essentially, this means that Heart Machine will put out various forms of content to engage with its playerbase, including consistent blog posts, streams, content drops, contests, and events, some of which may occur in person. Additionally, the studio encouraged its players to submit feedback as well as anything else on their m...
---
PC Invasion - FeedDDD Wednesday, May 4, 2022 3:30 PM
Corsair makes a lot of different PC hardware and accessories, and it's well known for it's CPU coolers as well. The company just announced that it's expanding its CPU cooler offerings again, adding the RGB Elite liquid cooled AIO series to the existing Corsair lineup. There are a few things that make these new coolers interesting and possibly enticing enough to pick up for anyone in the market for an upgrade. The RGB Elite series features a new fan blade design from Corsair called the AF Elite that should look familiar if you've seen other examples of modern PC cooling fans. The blades appear thin and curved to support a total of nine blades. According to Corsair, this design allows them to provide more airflow plus a high amount of static pressure, offering the best of both worlds. Furthermore, these fans feature PWM for variable speeds and a silent zero RPM mode that can be set for when temps are cool enough that active cooling isn't required. The fluid ...
---
Tabletop Gaming News Wednesday, May 4, 2022 6:00 PM
---
Tabletop Gaming News Wednesday, May 4, 2022 5:00 PM
---
Tabletop Gaming News Wednesday, May 4, 2022 4:00 PM
---
Tabletop Gaming News Wednesday, May 4, 2022 3:00 PM
---
Player Assist | Game Guides & Walkthroughs Wednesday, May 4, 2022 6:00 PM
Pokemon Legends: Arceus is set in the old times in the Pokemon world at a time when it was rare to find harmony between people and Pokemon. Set in the Hisui region, known as modern-day Sinnoh, you'll join the Galaxy Expedition Team (Galaxy Team for short) as a member of the Survey Corps stationed in […]
---
Player Assist | Game Guides & Walkthroughs Wednesday, May 4, 2022 5:00 PM
GTA V Roleplaying takes online open-world gameplay to another level. Roleplaying is undoubtedly one of the most popular trends ever to hit the ultra-popular action-adventure game, GTA V. GTA V Roleplay Servers allow GTA V fans to socialize, interact, and live out their characters' daily lives with other players in Los Santos without the restrictions […]
---
Player Assist | Game Guides & Walkthroughs Wednesday, May 4, 2022 4:00 PM
Pokemon Legends: Arceus is set in olden times in the Pokemon world when it was rare to find harmony between people and Pokemon. Set in the Hisui region, modern-day Sinnoh, you will join the Galaxy Expedition Team (Galaxy Team for short) as a member of the Survey Corps stationed in Jubilife Village. You will be […]
---
Player Assist | Game Guides & Walkthroughs Wednesday, May 4, 2022 3:00 PM
Cheats can open up a whole new world of possibilities in Los Santos. GTA 5 has lived long enough to be released in three different console generations, and it is not that surprising. Los Santos is an enormous and detail-rich map full of missions and activities waiting to be completed. While GTA 5's single-player story […]
---
Player Assist | Game Guides & Walkthroughs Wednesday, May 4, 2022 2:05 PM
Throughout your journey in Elden Ring, you will encounter several boss fights, which will prove to be exceedingly difficult to beat. While the number of boss fights required to beat Elden Ring is minimal, the sheer number of possible encounters is beyond belief. All the more impressive is that all boss fights receive the same […]