---
Kotaku Tuesday, May 24, 2022 6:35 PM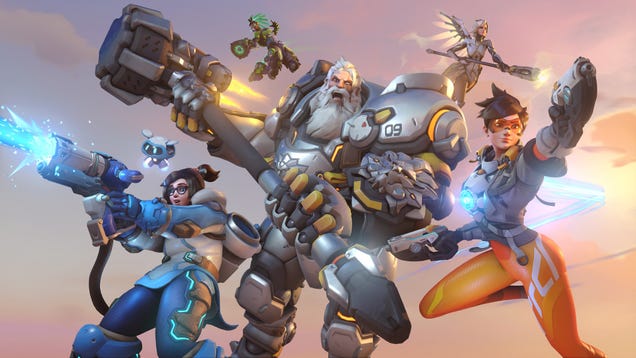 10 months after a California lawsuit alleged widespread sexual harassment and discrimination at Call of Duty publisher Activision Blizzard, employees at the company don't feel like it's made the necessary changes and have created a worker committee to demand further reforms. Chief among them are calls for independent…
---
Kotaku Tuesday, May 24, 2022 5:45 PM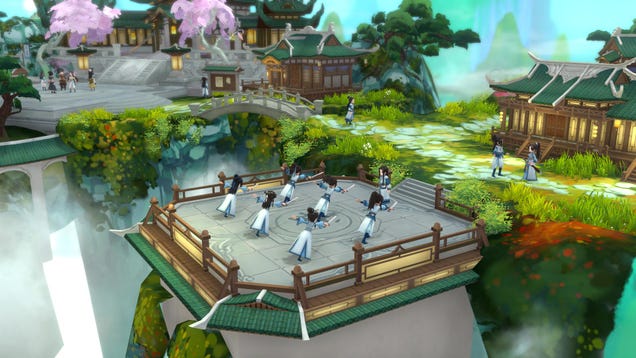 Last Friday, when I started playing Steam Early Access farming sim Immortal Life, I was only planning to play for a couple of hours before bed. I finally ended my session at 5 a.m. It's a standout among farming sims because it tries to emulate the verisimilitude of life instead of the dreary economics of running a…
---
Kotaku Tuesday, May 24, 2022 5:40 PM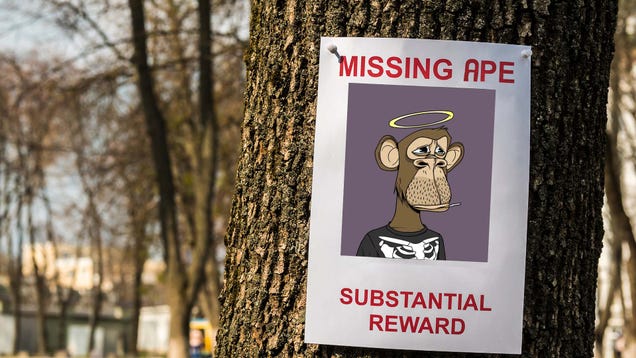 Seth Green is having a bad time after he claims some of his NFT apes were stolen from him using a phishing scam. One very special ape in particular was taken and then sold to another user, which is bad news for him because Green planned and created an entire new TV show starring that digital ape NFT. Now that he no…
---
Kotaku Tuesday, May 24, 2022 5:10 PM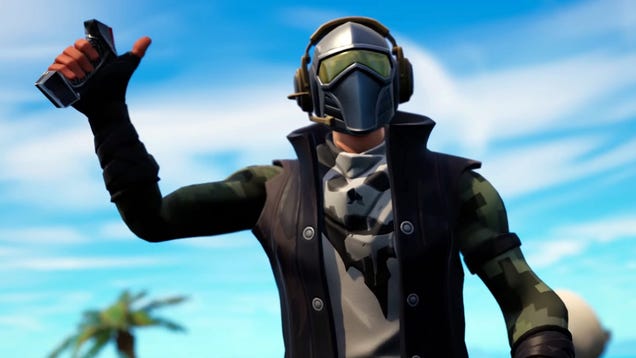 An esports pro has been lambasted after a video surfaced online in which an individual, who is allegedly Fortnite Champion Series Grand Final contender Sin, shows off a fully stocked weapons closet and states, in the year 2022, that the stockpile of firearms is "just in case there's ever a zombie apocalypse or a…
---
Kotaku Tuesday, May 24, 2022 4:45 PM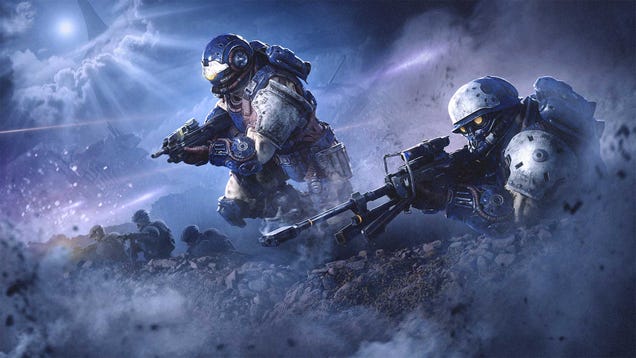 Nope, that key art above isn't a promo image for Wolfenstein. It's a promotional shot for a cosmetic set of Halo Infinite armor called Eaglestrike. Pretty neat, right? Good news: The kit itself is pretty easy to get. Bad news: Your personalized version won't look cool for months.
---
Kotaku Tuesday, May 24, 2022 4:10 PM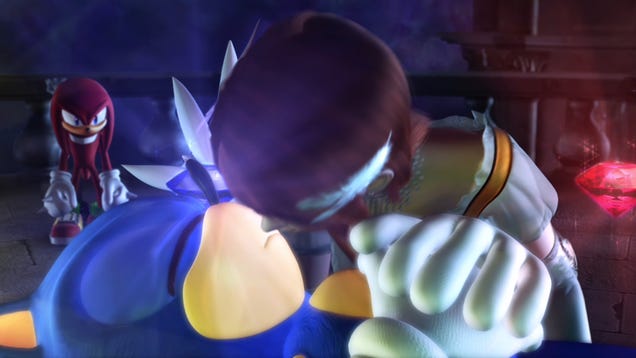 After over a decade away, it appears as if 2006's Sonic the Hedgehog (or Sonic '06 to all the savvy hedgehog connoisseurs out there) is once again available on the Xbox Marketplace. And it's only $5, if you still happen to have an Xbox 360 hooked up to your television for whatever reason. (h/t Fanbyte)

---
Kotaku Tuesday, May 24, 2022 2:25 PM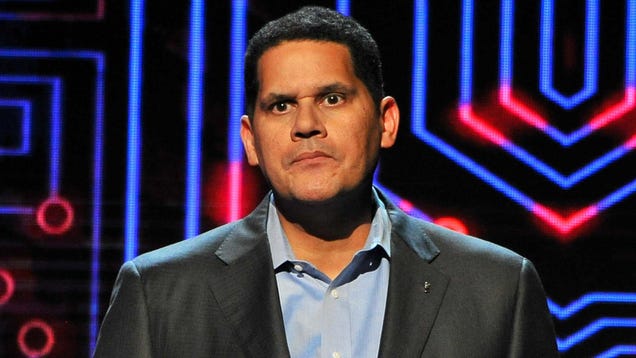 In an interview yesterday, former Nintendo of America boss Reggie Fils-Aime was asked about his thoughts on unions, which currently barely exist in the video game industry. Fils-Aime's answer was not a ringing endorsement of unions, with the former exec saying they aren't good or bad, just a situation to be dealt…
---
Kotaku Tuesday, May 24, 2022 1:35 PM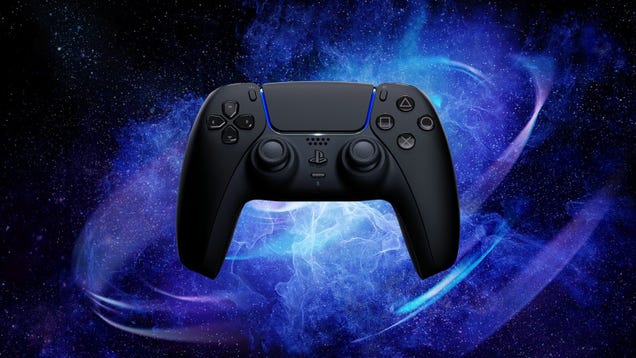 Sony's new and improved PlayStation Plus program has already launched in some parts of the world, and players are seemingly running into all sorts of issues. But the one players are freaking out about the most right now is a potential wrinkle in how the pricing for upgrading works which could leave some of them on the…
---
Kotaku Tuesday, May 24, 2022 1:15 PM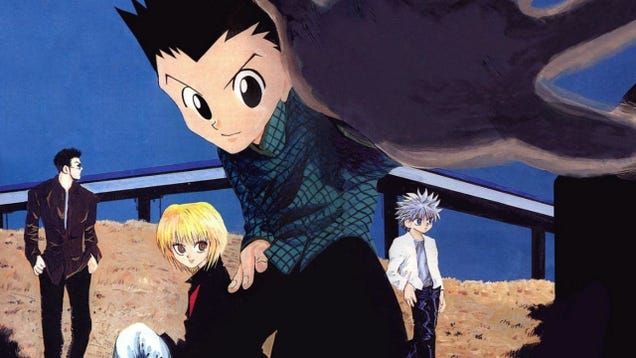 After a four-year hiatus, the creator of the popular shonen manga Hunter x Hunter not only created a Twitter account today, but announced that he is working on four new chapters of the series.

---
Kotaku Tuesday, May 24, 2022 1:02 PM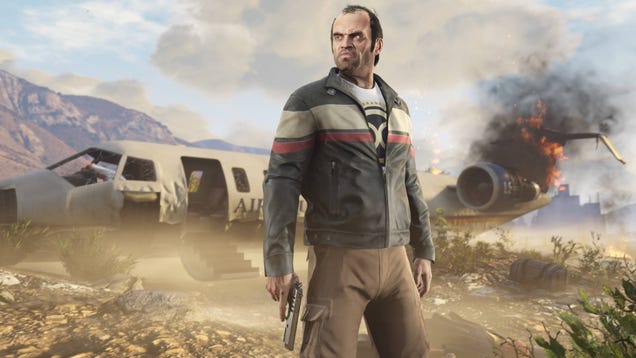 While new titles compete for audiences, games such as Minecraft, Grand Theft Auto V, and The Sims 4 are still some of the most-played games in the U.S., with each nearly a decade or more removed from their original releases. In fact, only three of the top ten most-played games (Madden NFL 22, Call of Duty: Vanguard,…
---
Kotaku Tuesday, May 24, 2022 12:05 PM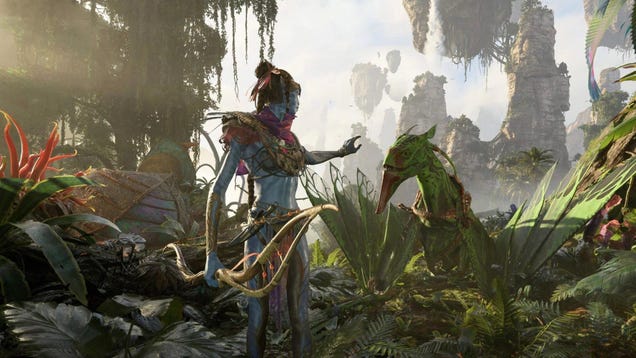 The next-gen is finally starting to feel current-gen. A year and a half after the November 2020 launch of Sony's PlayStation 5 and Microsoft's Xbox Series X/S, it's a tiny bit easier to get your hands on a next-gen console. And while the true next-gen game remains rare AF, developers are starting to leave last-gen…
---
PCGamesN Tuesday, May 24, 2022 6:15 PM
The next Crusader Kings 3 patch is a big one: not only does it update the grand strategy game for the arrival of The Fate of Iberia flavour pack, it also makes some pretty significant changes that will impact players regardless of whether they own the new DLC. One of these changes is the complete removal of the Visigothic culture.
In the latest dev diary, game director Maxence Voleau explains that the decision to remove Visigothic was made to bring Crusader Kings III back in line with actual history. "Visigothic was always a bit of a wonky culture, a holdover from CK2's Charlemagne DLC that made mapping 9th century Iberia very inexact but which added some fun flavour to the region," he explains.
Originally, he says, Crusader Kings II's cultures were "mostly cosmetic," and because they didn't do anything to impact gameplay, there was room to "fudge" history a bit and keep the Visigothic culture around well past its historical dates, mainly because they "added some fun flavour to the region."
Crusader Kings 3 review
,
The best Crusader Kings 3 mods
,
Play Crusader Kings 3
---
PCGamesN Tuesday, May 24, 2022 5:01 PM
When you fire up the Diablo Immortal PC beta for the first time next week, you may need to take some time to adjust. The free-to-play RPG game is Diablo through and through, but Blizzard tells us that being built as a mobile-first game means Immortal has some key UI differences that PC players will need to adapt to - but there are options to suit just about every player.
"For people who have never had the experience of playing mobile on a PC client before, there's going to be little nuances," Diablo franchise general manager Rod Fergusson tells us. "Mouse hover doesn't exist in a mobile game, because you can't hover your finger over things [on a touchscreen]. There are no scroll bars in your inventory, which you would be used to in a PC game."
Fergusson says the Diablo Immortal team is going to be paying close attention to PC players' response to the control scheme when the beta launches June 2. But in addition to the traditional mouse-driven interface Diablo games have used for decades, Immortal is throwing in some additional options for PC players.
---
PCGamesN Tuesday, May 24, 2022 3:42 PM
Learning how to install Windows 11 onto your gaming PC is far easier than the days when Microsoft's operating system was intrinsically linked to your computer's hardware, but it's still a pain having to remember each and every program you need to redownload. In an effort to streamline the process, the Microsoft Store is getting a way to restore apps at the click of a single button.
Previously handled by third-party programs, the integrated feature will enable you to build a library of your favourite applications and install them all in one fell swoop without going through the hassle of hunting them down one-by-one. You'll also be able to choose which ones make the jump to the new operating system by selecting apps individually, just in case there are a couple you want to toss to the curb.
Speaking as someone that needs to reinstall Windows 11 more regularly than most, works remote, and sometimes visits an office filled with unpersonalised PCs, this sounds like it could be quite the time-saver - if I used the Microsoft Store more, that is.
Microsoft DirectX Raytracing
,
Microsoft Hololens hands-on
,
Windows Game Mode preview
---
PCGamesN Tuesday, May 24, 2022 2:19 PM
The next entry in the Call of Duty series of ridiculously popular FPS games now has an official release date. Call of Duty: Modern Warfare II will launch October 28, publisher Activision has announced in a reveal trailer that also shows off some new character art.
The trailer is a drone video shot in the Port of Long Beach, California. Several characters from the Modern Warfare series appear on banners that have been hung on shipping containers: there's the ubiquitous Captain Price, Modern Warfare reboot protagonist Sgt. Kyle 'Gaz' Garrick, Soap MacTavish from the original Modern Warfare series, and others.
The most prominent character is Simon 'Ghost' Riley, the fellow who wears the distinctive skull mask at all times. His face comes together as a barge covered in a banner depicting his eyes pulls into the dock, where the rest of his face is displayed on the deck. "Bravo, stand by for contact," Price says in voiceover, and the scene fades to the title, Call of Duty: Modern Warfare II, which is followed by the release date: October 28.
---
PCGamesN Tuesday, May 24, 2022 12:59 PM
Ever since playing God of War on my gaming PC, I've felt a longing desire to dive deeper into the franchise by playing the previous games in the series. Alas, Sony is yet to port Kratos's previous adventures to Windows, but I may have found a way to satiate my hunger for more mythology via an unlikely source: DDR4 RAM.
I found the Dato Ares Armor DDR4 RAM kit as I browsed through the virtual booths of Computex 2022, and it immediately invoked images of Grecian urns, Walt Disney's Hercules, and, naturally, God of War. While the meander pattern that lines its heat shield is unmistakably inspired by Ancient Greek pottery, I must admit that it's the RGB rainbow plume that drew me in.
Dato says that in taking Ares as the brand image for its memory, it wanted to symbolise the "speed, power, and efficiency" of the RAM's namesake and its capabilities. While the kit doesn't rank among the best gaming RAM by virtue of its DDR4 specifications, it's still got plenty to offer with speeds of 3,600MHz and capacities up to 32GB.
Best SSD for gaming
,
How to build a gaming PC
,
Best gaming CPU
---
PCGamesN Tuesday, May 24, 2022 12:56 PM
Diablo Immortal loot boxes are causing trouble with fans and market regulators alike. Blizzard's mobile spin on the action-RPG game, which is now also coming to PC, is causing upset with its microtransactions and loot box model. The fantasy game will also not be released in Belgium or the Netherlands, two countries which have taken a firm stance against the sale of loot boxes.
In an interview with Dutch website Tweakers, an Activision Blizzard Benelux representative confirmed that Diablo Immortal will not be available in either country, citing 'the current operating conditions for games in those countries.' Belgium banned the sale of loot boxes in games in 2018 following uproar around their presence in Star Wars Battlefront II, while the Netherlands enforced a ruling against EA in 2020 imposing a €500,000 fine every week until loot boxes were removed from FIFA's Ultimate Team mode.
Diablo Immortal's loot boxes aren't proving any more popular with players, either. Fans on the Diablo subreddit have been expressing their displeasure with the decision to implement microtransactions and loot boxes that have a gameplay impact. The most upvoted comment at the time of writing reads, "I had no problem when they had microtransactions for cosmetic items. Now that there are microtransactions for game progression, I hope the game fails."
---
PCGamesN Tuesday, May 24, 2022 12:38 PM
Elden Ring Blaidd voice actor Scott Arthur plays one of the most popular characters in FromSoftware's RPG game, and is apparently aware of how horny a section of the fanbase is for the wolf-man. Arthur was recently forced to confront this fact, which leaves him "warm" and "aroused".
In a new video interview by BuzzFeed (via Eurogamer), the Elden Ring actor was asked to read and respond to a number of tweets from the fantasy game's community. Arthur upfront admits that he knows that Blaidd has "caused quite a stir in the furry world", but is perhaps unprepared for the unbridled horniness that awaits him.
"Blaidd is so thicc and hot," reads one. "I want Blaidd to kiss me on the lips and tell me that we make a great team," states another, "I want him to pick me up and carry me to his little wolf hovel." "I could read these all day, I'm having a great time," Arthur replies, while trying to keep a straight face throughout.
Best Elden Ring settings
,
Main Elden Ring bosses in order
,
The best Elden Ring classes
---
PCGamesN Tuesday, May 24, 2022 12:29 PM
Want to know what this week's Destiny 2 Timelost weapon is? Much like the Destiny 2 Nightfall weapons, every week a new Timelost weapon becomes available. They're essentially better versions of the basic Vault of Glass weapons, with an extra third and fourth perk slot and a slot for Adept weapon mods.
To get this week's Destiny 2 Timelost weapon, you will need to complete its particular challenge in the Vault of Glass on Master difficulty. You can check out our Destiny 2 Vault of Glass walkthrough for tips on how to beat it. Five encounters in the raid have a challenge associated with them, which is basically an extra condition to meet when completing the fight (for example, the 'Wait For It' challenge on Confluxes requires you to wait until the Wyverns have started sacrificing themselves before you kill them).
On normal difficulty, completing a challenge grants bonus loot, but on Master, this is how you get your Timelost weapon. Only one challenge is 'active' per week, and they rotate with the weekly update every Tuesday at 1pm EDT / 10am PDT / 6pm BST.
Destiny 2: Beyond Light review
,
Destiny 2 exotics
,
Play Destiny 2
---
PCGamesN Tuesday, May 24, 2022 12:26 PM
Many of us spend more time at our gaming desks than on a living room sofa, so investing in the best gaming chair makes sense. That said, not everyone has spare funds to pick up a swish new seat, especially if you're saving up for new gaming PC parts. Thankfully, gaming furniture discounts rear their head from time to time, and you can currently grab $50 off Razer's Enki gaming chair right now on Amazon.
Over Amazon US, you can grab a Razer Enki gaming chair for $349.99, thanks to a 12% discount. While it's tempting to save money by just repurposing a dining room seat, your posture will thank you for using this ergonomic perch. Its built-in lumbar support will help keep you comfy during lengthy sessions, and it'll keep you from slouching while shooting in FPS games.
Unlike other gaming chairs, the Enki manages to avoid racing stripe aesthetics and instead embraces a subtle black colour scheme. In terms of materials, it features dual-textured, synthetic Leather that boasts durability and comfort while gracing your buns with plush textured fabric.
Razer Thresher Ultimate review
,
Razer Blade review
,
Best gaming headset
---
PCGamesN Tuesday, May 24, 2022 12:11 PM
You've got to hand it to Starfield fans. Following the Starfield delay into 2023, fans of Bethesda Games' new RPG game are desperately scouring for any news to sustain them through the long summer ahead. Recently they were digging through Starfield concept art for clues about guns, and now one post topping the Starfield Alliance subreddit is a humorous proclamation confirming the presence of doors in the upcoming space game.
Commenters on the Reddit post were quick to jump aboard the speculation train, with one person saying, "I can already picture an enemy guard standing with the top of his pistol and head poking through it, while he shouts taunts at me for hiding on the other side" - a wry nod to the somewhat clumsy AI behaviour and collision detection of past Bethesda games such as Skyrim and Fallout.
Other comments took a more serious approach, reflecting on the realistic look of the doors. Several people claimed that they initially thought the image was a real-life photo of a door until they realised which subreddit it had been posted to.
Starfield release date
,
Best space games
,
Elder Scrolls 6 release date
---
PCGamesN Tuesday, May 24, 2022 12:22 PM
We've had our first glimpse of the Zenless Zone Zero characters we'll be playing as in Hoyoverse's new action-RPG game, which was recently announced. It's immediately clear that this is going to be a different style of anime game than Genshin Impact with guns, anthropomorphic animals, and a contemporary cityscape featuring prominently in the announcement trailer. We don't know much about this new "urban fantasy" adventure, but its exuberant cast of characters were shown off in plenty of detail.
First off, a little context. In Zenless Zone Zero, players take the role of a 'Proxy', a person that is uniquely able to enter and explore 'Hollows', which are dimensional rifts that have caused the destruction of the wider world. Hollows are also inhabited by roaming monsters called Ethereals, and as a Proxy, you can form a squad drawn from a diverse cast of Zenless Zone Zero characters to embark on expeditions into these rifts.
Why? That part's a mystery for now, but one thing we do know is that the last surviving city of humanity - New Eridu - has survived partly because it has managed to find a way to exploit the Hollows for valuable resources, and there are plenty of factions in New Eridu that want to maximise these opportunities. So basically, the answer is loot. For now, let's take a look at everything we know about the characters of Zenless Zone Zero.
Zenless Zone Zero characters
,
The best anime games on PC
,
Zenless Zone Zero system requirements
---
PCGamesN Tuesday, May 24, 2022 3:12 PM
Nvidia RTX 4000 graphics cards are set to replace the current-gen GeForce RTX 3000 GPUs, and whispers suggest the green team could skip ahead and release an RTX 5000 series. Confusing, right? Well, to help you navigate the convoluted waters of PC gaming, we've compiled everything we know so far about the green team's next-generation tech.
As much as the raw performance of team green's RTX GPUs make them attractive to anyone looking to upgrade their gaming PC, it's features like Nvidia Reflex and Nvidia DLSS that elevate the graphics cards above their Intel Arc Alchemist and AMD RDNA 3 competition. RTX 4000 cards will likely come armed with the same technologies, if not even more.
However, Nvidia isn't content with simply cornering the desktop GPU market and has its sights set on the cloud too. The company's Nvidia GeForce Now service currently provides up to RTX 3080 levels of performance to all manner of devices, such as low-spec PCs and smartphones (and not-so-smart-phones), via cloud streaming. Team green will undoubtedly update GeForce Now with RTX 4000 graphics cards at some point after their release to the public.
RTX 4000 - everything we know
,
GeForce Now RTX 3080 review
,
Best graphics card
---
Rock Paper Shotgun Latest Articles Feed Tuesday, May 24, 2022 6:41 PM
It's been a while since I've seen a developer or publisher blow a bunch of money on a big, dumb videogame announcement, but then here comes Call Of Duty: Modern Warfare 2. The remake of Infinity Ward's famous (and infamous?) first-person shooter will release on October 28th, and Activision Blizzard decided to reveal some of its character art via the medium of a real world cargo ship.
---
Rock Paper Shotgun Latest Articles Feed Tuesday, May 24, 2022 6:04 PM
There are a handful of rhythm games on PC, but a lot of them are ultra-hard, anime-drenched tests of reflexes and memorisation. I like my rhythm games on the other end of the scale, containing playful minigames with silly concepts and stories. Think Rhythm Heaven. Think Osu! Tatakae! Ouendan.
Think, perhaps, Melatonin. It's an in-development rhythm game about dreams merging with reality, and looks like exactly my thing. Watch the trailer below.
---
Rock Paper Shotgun Latest Articles Feed Tuesday, May 24, 2022 6:04 PM
There's a rather fetching deal on the Razer Basilisk Ultimate going at Amazon UK today, where you can pick up a mouse with 11 programmable buttons, high-end components, RGB lighting throughout and a handy charging dock for £84, down from a UK RRP of £170.
---
Rock Paper Shotgun Latest Articles Feed Tuesday, May 24, 2022 5:46 PM
A refurbished Lenovo Legion Graphic BoostStation with an RTX 2060 graphics card normally costs £400, but right now you can pick one up on Ebay for £300 with code CROWN20. That's a good deal on the entry-level RTX graphics card, giving your laptop access to hardware-accelerated ray tracing, DLSS to boost frame-rates and a solid card for 1080p AAA gaming.
---
Rock Paper Shotgun Latest Articles Feed Tuesday, May 24, 2022 5:15 PM
'Monster taming' is a genre larger than just Pokémon, such that I always feel a little bad drawing comparisons to the genre's dominant force when talking about other games inspired by it.
But then, just look at Temtem. It's not exactly hiding its inspirations. Temtem is undoubtedly like Pokémon, but set in a world populated by other players. After a couple of years in early access, the developers announced today that they're aiming for to hit 1.0 this September.
---
Rock Paper Shotgun Latest Articles Feed Tuesday, May 24, 2022 4:48 PM
Hardspace: Shipbreaker was one of our favourite games from 2020, and after several years in early access it has now reached 1.0. Today saw the release of the spaceship salvage sim's third and final act, along with a full game re-balance and hundreds of bug fixes.
---
Twinfinite Tuesday, May 24, 2022 6:14 PM
Earlier today, it was announced by Niantic that tickets to the July Pokemon GO Fest event in Seattle, WA are on sale now. This marks the first time that a GO Fest event will be held in person instead of virtually since 2019. From Friday, July 22 until Sunday, July 24, Pokemon GO Fest will […]
---
Twinfinite Tuesday, May 24, 2022 4:40 PM
Third-party developers had quite a few interesting news to share today about Microsoft Flight Simulator add-ons.
---
Twinfinite Tuesday, May 24, 2022 2:10 PM
In collaboration with the It Gets Better Project and GLAAD, The Sims 4 is adding a brand new update that will allow its players to add custom pronouns to their Sims in Create A Sim. The news came by way of a quick social media announcement that confirmed the new feature. Alongside this new feature, […]
---
Twinfinite Tuesday, May 24, 2022 2:04 PM
With the new Destiny 2 Season 17 hitting today, Bungie have been kind enough to release the patch notes now so you know what to expect. These are some of the bigger changes coming with the new season. The most important parts are of course the new Solar 3.0 Subclass updates and a new healing […]
---
Twinfinite Tuesday, May 24, 2022 1:52 PM
The brand new RSI Scorpius has been made available on Star Citizen, and Cloud Imperium Games released a trailer and new images.
---
Twinfinite Tuesday, May 24, 2022 1:37 PM
Following with the trend from last season, Season 17 of Destiny 2 will be seeing a new Solar subclass change dubbed Solar 3.0. This ability/class update is all about making the fire elemental attacks mean so much more. As Design Lead Kevin Yanes puts it: We have both the extremely lovely warmth of the sun, […]
---
Twinfinite Tuesday, May 24, 2022 1:18 PM
Riot Games is about to roll out another update for Valorant, which typically means a new weapon skin bundle is about to roll into the store's rotation and this time is no exception. The 'Neptune' weapon skin bundle was actually teased earlier this week as having an aquatic theme, and it turns out that's exactly […]
---
Twinfinite Tuesday, May 24, 2022 12:43 PM
Today Activision made the first official reveal of the upcoming Call of Duty game, Call of Duty: Modern Warfare 2
---
Twinfinite Tuesday, May 24, 2022 12:09 PM
EA released an extensive video in which the developers of Battlefield 2042 explained some of the changes coming with season 1 and beyond.
---
Twinfinite Tuesday, May 24, 2022 12:07 PM
Today, Netflix announced an exciting new movie would be heading to its platform this July. Starring Ryan Gosling and Chris Evans, The Gray Man is a spy thriller and is directed by Anthony and Joe Russo. You can check out the official trailer alongside the star-studded cast and a brief description below. Ryan Gosling is […]
---
Siliconera Tuesday, May 24, 2022 3:00 PM
Touken Ranbu Warriors is an odd sort of Musou game. It's a completely single-player experience, for one. Its cast is small, which is surprising given there are over 200 characters in Touken Ranbu proper. While it focuses on historical battles, it chops things up to focus on parts of a whole. It's a very niche entry in a series that itself is on the edge of the mainstream. Not to mention it is one that simplifies the situation. Perhaps even excessively! The result is a game that is fine, but designed for a very specific audience that might not exist outside Japan.
In Japan, there are certain series that involve anthropomorphic versions of famous items. For example, Azur Lane involves ship girls, which are human women based on ships. Touken Ranbu involves guys based on swords. Sword boys, if you would. In 2205, the Government of Time has Saniwa, individuals who can act as masters to these Touken Danshi, to maintain the timeline. Except in one Honmaru hub, there are 15 whose home was attacked. History Revisionist forces stormed the place. Their Saniwa disappeared in the process. The History Retrograde Army (HRA) returned to attack again, and this time a mysterious fox from the government named Konnosuke showed up. Konnosuke applied seals to the warriors to strengthen them and divided them into five teams. They are now tasked with investigating five incidents in the past being altered by the HRA. If they can stop history from being changed, they might find answers about what happened and their Saniwa.
It's a lot! Especially if you aren't familiar with Touken Ranbu. Which is very possible! While Touken Ranbu Online is available in English via Johren, it isn't a well-known property. The concept is an interesting one! An alternate history is starting to creep in, due to unknown forces. When you're even heading out for a Sortie, you can see the new "false" history and what the "true" history should look like. Since the general idea is fighting to preserve the timeline, it's okay if you're unaware of the details outside of that. A general awareness of Sengoku era conflicts helps.
What might not be as okay is being unaware of the characters in Touken Ranbu Warriors. This is because, well, it is a fanservice game. I mean, if they take a bit of damage, their clothes get ripped off! Not to mention there's a focus on seeing the conversations between folks as their bonds increase. It expects you to know who these people are. Like why does Mikazuki Munechika refer to himself as an old man? (Because he's a Tenka-Goken and the actual Mikazuki is a Japanese national treasure.) Why does Yamanbagiri Chougi call Yamanbagiri Kunihiro "Fake-kun?" (Because the real "Kunihiro" is a replica of the actual Yamanbagiri sword.) Why does Sengo Muramasa joke about getting naked? (It's a callback to his depictions in musicals and other shows based on the game.)
The fact that most of characters in Touken Ranbu Warriors are based on swords means that some of them can feel a lot alike in the game. For example, your first few battles are spent with Yamanbagiri Kunihiro and Yamanbagiri Chougi. Both are uchigatana swords. Other characters who are that same "type" of weapon in-game are Heshikiri Hasebe, Kasen Kanesada, Okurikara, and Sengo Muramasa. We have four tachi types, which are Ichigo Hitofuri, Mikazuki Munechika, Shokudaikiri Mitsutada, and Tsurumaru Kuninaga. The outliers are Hyuga Masamune (a tanto), Namazuo Toushirou (a wakizashi), Tonbokiri (a polearm), Tomoegata Naginata (a naginata), and Yagen Toushiro (a tanto).
There's a little variety here and some folks can feel different. For example, a uchigatana will feel different than a tachi or a tanto. Tomoegata Naginata and Tonbokiri especially can feel like a change of pace. Still, there are an overwhelming number of swords! Not to mention some Special Attacks you unlock can behave similarly for different characters. One of the earliest examples you'll see is the comparison between Kunihiro and Chougi's Straight Attack Special Attacks. Still, it isn't like other Musou games with smaller casts, like Fire Emblem Warriors or Hyrule Warriors: Age of Calamity, where you get a lot of diversity even with smaller numbers. Which also can make it difficult to distinguish between folks, especially if you aren't familiar with the series.
While we're limited in terms of characters in Touken Ranbu Warriors, the missions can vary quite a lot! Foiling the HRA plots get involved. For example, early missions can involve exploring every nook of a map to find HRA "generals," destroying all obvious and hidden supplies to stop enemies with withstanding a siege, protecting walls from enemy attacks, finding a way to an enemy commander, getting to a location within three minutes, or helping an army hold out and not lose 100 soldiers within a five minute period. You can even fail an areas with an investigation gauge if you reach the "finish" before hitting 100% and achieving every "goal." I never felt like I was playing strategically. However, I did feel like I needed to do more than cut through hordes of enemies.
The thing is, all of these stages feel rather easy and short. Maps are mostly uncomplicated and straightforward in Touken Ranbu Warriors. The "secrets" you need to uncover are fairly obvious. Especially since Konnosuke will lead you where you need to go and provide hints. Timed missions tend to be around or under five minutes. Sometimes a mission that seems "untimed" will suddenly develop a timer and count down if you spend too much time finding the right path. Of course, it feels geared toward ease of use in general. When you start the game, you can pick between an easy mode that would essentially let you automatically chain together combos, use Special attacks, and dodge all by continually tapping Y.
When not on assignments, you'll be in the Honmaru hub. This is a space where you can go to new story missions or replay old ones, shop for equipment, upgrade characters' abilities and stats, see memoirs, and set characters in the Honmaru's areas to help them gain levels, get items, or forge relationships. The upgrading is an important element, as there are six "tiers" to advance through. These can unlock new special attacks, improve stats, and increase the normal attack combo length. While the equipment is rather expensive and limited, the upgrades are affordable and can feel rather necessary.
The only downside to this section is that its minigames aren't very entertaining. Some have barely anything to them, like when you try to guess when a certain amount of seconds passed when pouring tea or rotate analog sticks at the same time to form onigiri. Harvesting glittering items in the garden isn't exactly fun, though its rewards are helpful. They only take a few seconds, so it tends to be worth the endeavor if it is an activity you know you're good at. (Say, making mochi.) But if you aren't getting anything out of it, it feels fine to skip.
Touken Ranbu Warriors is made for a very specific audience. It feels meant for people unaccustomed to Musou games, what with its easy control option, small levels, and focused tasks. The grinding elements even seem to be less taxing, with simple minigames and Honmaru area placement to garner experience and such while you're doing other things. (Just like in the Touken Ranbu Online browser game!) Touken Ranbu Warriors also very much focuses on its characters, showing them interact with one another and pointing out characteristics showcased in the original game, anime, and other spin-offs. This means that while Touken Ranbu Warriors is a Musou game with the trappings we know, it might not be the best choice for someone looking for a new entry to play.
Touken Ranbu Warriors is available for the Nintendo Switch and PC. A demo is available.
The post Review: Touken Ranbu Warriors is a More Limited Musou appeared first on Siliconera.
---
Siliconera Tuesday, May 24, 2022 2:30 PM
The rest of Good Smile Company's Cowboy Bebop Pop Up Parade figures were revealed. Though there are two, they actually cover the three remaining members of the crew. The Faye Valentine and Edward "Ed" Wong Hau Pepelu Tivrusky IV with Ein Cowboy Bebop figures will appear in October 2022 in Japan. The North American release will follow in December 2022. Pre-orders are open. Each one will cost ¥4,800/$43.99.
The Faye figure will be the taller of the two. She'll stand at just over six and a half inches tall. She's wearing her typical uniform and be wielding a gun. Metallic gold paint will be used for her top and shorts. If people order her direct from Good Smile Company, she'll come with a special red base with the series' logo.
[gallery columns="4" ids="927947,927948,927949,927950" link="file"]
This Ed and Ein figure is slightly smaller. The duo is only about 6 inches tall. Ed is hugging and holding Ein while wearing typical clothing for the character. There is also an offer of a special base if you buy it from Good Smile Company. That figure's is orange with the show's logo.
[gallery columns="4" ids="927951,927952,927953,927954" link="file"]
The Spike Spiegel and Jet Black Pop Up Parade figures are also on the way. Both will appear before of these two. They are expected to appear in Japan in August 2022. They'll show up in North America sometime in October 2022.
The Cowboy Bebop Pop Up Parade figures of Faye and Ed with Ein will appear in Japan in October 2022 and North America in December 2022. Pre-orders are open until June 22, 2022.
The post Cowboy Bebop Faye and Ed with Ein Pop Up Parade Figures Revealed appeared first on Siliconera.
---
Siliconera Tuesday, May 24, 2022 2:00 PM
We now know when Temtem will come to the Nintendo Switch and Xbox Series X. Crema and Humble revealed it will leave early access later this year. The Temtem 1.0 release date is now September 6, 2022. Digital and physical copies will be available. So will standard and digital deluxe editions. There will also be a collector's edition bundle with merchandise.
The price of Temtem ahead of the 1.0 release date varies based on the platform. On the PlayStation Store and Steam, it is $41.99 for the basic version. The deluxe edition with camo bandana, fatigue, and rucksack cosmetics is $61.99. On the Xbox Series X it is $44.99 for the standard edition and $64.99 for the deluxe one. (Switch pre-orders aren't open yet.)
As for the collector's edition bundle, it only includes Temtem merchandise. For $99.99, you get a six inch tall figure of the starters Crystle, Houchic, and Smazee. There are TemCard Replicas with Gharunder, Kinu, and Shuine on them. (These are how you catch and summon Temtem.) You also get Crystle, Houchic, and Smazee soft enamel pins and Fomu, Oree, and Saipat iron-on patches.

Finally, here's the Temtem 1.0 release date trailer. It shows off the collector's edition again at the end.

Temtem is available in early access on the PlayStation 5 and PC now. The Temtem 1.0 release date is September 6, 2022 and will mark the debut of the Nintendo Switch and Xbox Series X versions.
The post Temtem Switch, PS5, Xbox Series X, and PC 1.0 Release Date Set appeared first on Siliconera.
---
Siliconera Tuesday, May 24, 2022 1:30 PM
Another version of Madara Uchiha is coming to Naruto to Boruto: Shinobi Striker as DLC. The official Twitter account for Naruto video games shared the first screenshots of the character. However, if someone hasn't finished Naruto Shippuden, the pictures of the forms are a spoiler.
Editor's Note: There will be spoilers for Naruto Shippuden and Madara Uchiha below.
Madara Uchiha first appeared as a DLC character in Naruto to Boruto: Shinobi Striker in Season Pass 1 back in April 2019. This was a base version of the figure. He's a Ranged type. The new one appears to be based on the Sage of Six Paths version of Madara Uchiha that is part of his final jinchuriki transformation. As such, one of his attacks in the screenshots even has the Truth-Seeking Balls behind him.
Here are the four screenshots showing the new version of Madara Uchiha heading to Naruto to Boruto: Shinobi Striker as DLC.
[gallery columns="4" ids="927920,927921,927925,927926" link="file"]
As a reminder, multiple updates will arrive in 2022. New characters will appear in Season Pass 5. Existing fighters will be rebalanced. There will be stage renovations over the year. Also, Inn adjustments are coming.
Naruto to Boruto: Shinobi Striker is available for the PlayStation 4, Xbox One, and PC, and Season Pass 5 DLC characters will appear in 2022.
The post Naruto to Boruto: Shinobi Striker New Madara Uchiha DLC Confirmed appeared first on Siliconera.
---
Siliconera Tuesday, May 24, 2022 12:30 PM
There's a new Monster Hunter Rise Sunbreak video clip, and this time it looks at the Seregios armor. The returning monster's appearance was confirmed in the beginning of May 2022. Given the monster has appeared in games before, the equipment should look quite familiar. They look much like they did in Monster Hunter 4 Ultimate and Monster Hunter Generations Ultimate.
Here's the Monster Hunter Rise Sunbreak Seregios armor video. First, it begins with the male hunter Blademaster version of the armor. Then, there's the female Blademaster version. (The Gunner variants look slightly different.) After that, it shows a Palamute dressed up. This is the first time a Palamute got Seregios equipment. Finally, the video closes with a peek at the Palico version of the armor.
Become as sharp as a thousand blades with Seregios's #Sunbreak gear!

https://t.co/gs9tDOOnY9 pic.twitter.com/8Sw75Y8sE1

— Monster Hunter (@monsterhunter) May 24, 2022
Capcom's been sharing quite a few videos of armor sets in Monster Hunter Rise Sunbreak ahead of this Seregios reveal. For example, it showed off the Garangolm and Lunagaron suits first. Then, it showed off the Blood Orange Bishaten and Shogun Ceanataur equipment.
The company's also been going over weapon changes coming in the expansion. People can see videos showing off the things like the Sword & Shield, Switch Axe, Gunlance, Bow, and long sword.
Monster Hunter Rise is available for the Nintendo Switch and PC. Monster Hunter Rise Sunbreak will release for PC and Nintendo Switch on June 30, 2022.
The post Monster Hunter Rise Sunbreak Seregios Armor Shown appeared first on Siliconera.
---
Siliconera Tuesday, May 24, 2022 12:00 PM
The Hunter x Hunter manga is coming back, as the series creator Yoshihiro Togashi joined Twitter and teased new chapters. Nibel noted Yusuke Murata, the One Punch Man mangaka who is also on Twitter, confirmed the authenticity of the announcement. There's no release window for the new chapters yet. [Thanks, Nibellion!]
Here is Togashi confirming work is being done on the Hunter x Hunter chapters, with a photo of a bottom of a page. This is apparently page six, and chapters tend to be 19 pages long.
とりあえずあと4話。 pic.twitter.com/OwoB4ljp1x

— 冨樫義博 (@Un4v5s8bgsVk9Xp) May 24, 2022
And here is Murata's confirmation that this is real.
ご本人とのことでした。 https://t.co/JEKGyfJelq

— 村田雄介 (@NEBU_KURO) May 24, 2022
The last chapter released by the Hunter x Hunter appeared in November 2018. Chapter 390's title was Clash: Part 1, suggesting the start of a new situation and storyline in the Succession Contest arc. The last released manga volume is 36. It only covered up to chapter 380. This means not counting these new upcoming chapters, there are 10 known chapters still not collected in a physical form.
Viz Media handles the localization of the Hunter x Hunter manga. The anime adaptation is streaming on Crunchyroll. There's no release date for the new chapters of the manga yet.
The post Hunter x Hunter Creator Says Manga's Coming Back with New Chapters appeared first on Siliconera.
---
PC Invasion - FeedDDD Tuesday, May 24, 2022 5:00 PM
Modern Warfare 2, which is like the old Modern Warfare 2 but not completely, will ship this October. To announce this, publisher Activision painted up ship in a bizarre video clip shared on Twitter. I understand the connection: ship and ship date, get it? But still, you'd half expect someone would just come out and say that there's a release date for Modern Warfare 2 without the pomp. Then again, this might be why I'm not in marketing. To steer the ship back to port, Modern Warfare 2 has a release date for October 28. The video itself, with wide-angle drone shots of characters from the game, doesn't dare offer up many story details. We know that Modern Warfare 2 is a soft remake of the 2009 original, featuring many of the same faces. Simon "Ghost" Riley is clearly the face of the game, which makes sense. Outside of Captain Price, he was the most beloved characters in the original trilogy. Shame that all went to his head, though. The video does...
---
PC Invasion - FeedDDD Tuesday, May 24, 2022 4:30 PM
It appears that a comeback of sorts for the classic point-and-click adventure genre lies on the horizon, at least if the upcoming revivals of Monkey Island and Simon the Sorcerer indicate anything. Another possible sign of this comeback has arrived in the form of Voodoo Detective, a new point-and-click made by developer Short Sleeve Studio. According to a press release, this title specifically takes inspiration from Monkey Island, King's Quest, and other games like those. It even has Peter McConnell, the original Monkey Island composer, on board. If you desperately need to scratch that classic point-and-click itch, you can try out Voodoo Detective today and see what you think. Set in 1934, the story of Voodoo Detective takes place in "New Ginen, an island paradise swimming in Voodoo culture, drowning in tourists." Players take control of the titular Voodoo Detective, a cheeky private investigator with a client named Mary Fontule. This mysterious client holds ...
---
PC Invasion - FeedDDD Tuesday, May 24, 2022 4:00 PM
Capcom has unveiled a 10th anniversary website for Dragon's Dogma, once more reminding fans that a sequel doesn't exist. At least, not yet. The website certainly wasn't expected, and fans of the 2012 fantasy game have begun to buzz like bees once more. Capcom has mentioned before that a sequel was on the horizon, but an announcement never came. The company may be hinting that this is about to change, however. Of course, it could also mean that Capcom is merely celebrating its RPG masterwork, and nothing more. Regardless, fans over at the Dragon's Dogma subreddit are clamoring over the website and talking about a sequel again. Eyes have been cast on the official Twitter account for Dragon's Dogma, which, curiously enough, offers a slight wink. "Ten years ago, the mighty Dragon, Grigori, sealed a fateful pact with Arisen with the release of Dragon's Dogma," the message reads. "As we look to the future, we'll also reflect on t...
---
PC Invasion - FeedDDD Tuesday, May 24, 2022 3:30 PM
Computex 2022 is underway, and companies are announcing upcoming products and teasing exciting new possibilities. ASUS seized the moment to reveal its next flagship gaming monitor, and the refresh rate is something esports players are sure to drool over. We currently know it as the ASUS ROG Swift, which is a 24″ 1080p TN panel gaming monitor capable of outputting gameplay at 500Hz. This level of performance for a consumer product will be a world first, and it's probably safe to say it will offer an uncompromised experience when it comes to smoothness and competitiveness. Nvidia also partnered with ASUS to make it a G-Sync panel so users can eliminate screen tearing and reduce input lag. At such ludicrously high framerates, even competitive players should be able to make use of the frame pacing tech without sacrificing monitor responsiveness. Nvidia created a presentation to help convey the benefits of this monitor and advertises that 500Hz will allow for smoother ani...
---
PC Invasion - FeedDDD Tuesday, May 24, 2022 3:00 PM
Indie developer Awaceb confirmed that Tchia has been delayed. The announcement was posted on the developer's official Twitter. It was previously given a 2022 release window, but this has now been pushed backed to early 2023. Awaceb states that the reason for this decision is that it wants to deliver the "best game [it] possibly can." Those looking forward to Tchia shouldn't feel too disheartened, though. The delay isn't the only major piece of news Awaceb dropped. There is also a new trailer for Tchia that shows off the ocean exploration aspect of the game. You'll be able to sail around on a raft, dive into the ocean to find useful items, and enjoy the breathtaking scenery. Awaceb's upcoming sandbox game is set on a tropical island inspired by New Caledonia. It was first revealed at The Game Awards 2020 and has been in development for over three years. Tchia promises to be a relaxing island sandbox with an open world with plenty to disco...
---
Tabletop Gaming News Tuesday, May 24, 2022 6:00 PM
---
Tabletop Gaming News Tuesday, May 24, 2022 5:00 PM
---
Tabletop Gaming News Tuesday, May 24, 2022 4:00 PM
---
Tabletop Gaming News Tuesday, May 24, 2022 3:00 PM
---
Tabletop Gaming News Tuesday, May 24, 2022 2:00 PM
---
Tabletop Gaming News Tuesday, May 24, 2022 1:00 PM
---
Player Assist | Game Guides & Walkthroughs Tuesday, May 24, 2022 6:00 PM
Apex Legends Mobile was built with touchscreen controls, but that does not mean you can not play it with a controller. Using a controller to play FPS games on mobile devices is not exactly black magic. Ever since PUBG mobile and similar FPS games came out for Android and iOS a few years ago, manufacturers […]
---
Player Assist | Game Guides & Walkthroughs Tuesday, May 24, 2022 5:00 PM
Soulsborne titles do not spare their player base one bit. At every corner, there is a challenge, from enemies with insane hitboxes to bosses with complex movesets. Elden Ring is no exception to this norm. With harrowing bosses and mini-bosses littered all across its sprawling world, surviving in the Lands Between is quite challenging. Amongst […]
---
Player Assist | Game Guides & Walkthroughs Tuesday, May 24, 2022 4:00 PM
Pokemon Legends: Arceus is set in olden times in the Pokemon world when it was rare to find harmony between people and Pokemon. Set in the Hisui region, modern-day Sinnoh, you will join the Galaxy Expedition Team (Galaxy Team for short) as a member of the Survey Corps stationed in Jubilife Village. You will be […]
---
Player Assist | Game Guides & Walkthroughs Tuesday, May 24, 2022 3:05 PM
In a game with dozens of unique and overwhelming boss fights, Fia's Champions certainly continue the long, storied line of interesting designs FromSoft is known for, though this fight in particular stands above the rest in terms of its outright uniqueness. Rather than a fight against a god, a living jar, or an incomprehensible beast, […]
---
Player Assist | Game Guides & Walkthroughs Tuesday, May 24, 2022 2:00 PM
Play the mobile version of Apex Legends Mobile on PC or Mac OS. Apex Legends Mobile's controls were supposedly built from the ground up and optimized for use on touchscreens. However, unlike other battle royale games on iOS and Android, Apex Legends Mobile needs a few more on-screen buttons for Legend abilities. The result? A […]
---
Player Assist | Game Guides & Walkthroughs Tuesday, May 24, 2022 1:00 PM
The Lands Between is laden with bosses and min-bosses, and it's no cakewalk to defeat them. In a world where beating even frailly and timid boss like Endtree Burial Watchdog requires considerable patience and strategy, you can expect fights with demigods like Godrick the Grafted to be excruciatingly difficult. While you can still beat everyone […]
---
Level Up Tuesday, May 24, 2022 12:54 PM
It is important to keep in mind what is going on within Activision Blizzard at…
---
Level Up Tuesday, May 24, 2022 12:35 PM
<a href="https://www.gameinformer.com/2020/05/06/take-a-look-at-lord-of-the-rings-gollum" target="_blank" rel="noopener">The Lord of the Rings: Gollum</a> has secured its release date along…