---
Kotaku Monday, November 7, 2022 7:00 PM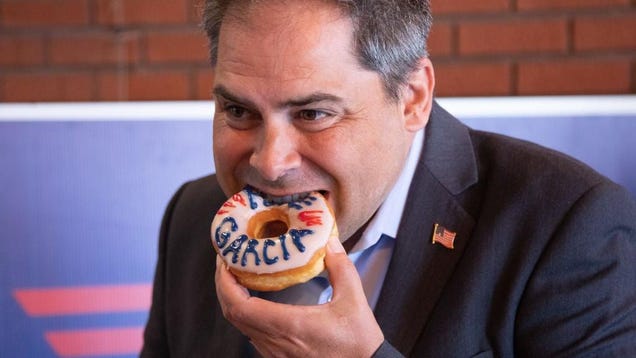 While it's normal for prominent business people to donate to both sides of the political aisle, so that whoever wins an election they can call in some favours, as the Republican Party lurches further to the right some of the candidates being supported are deserving of a bit more scrutiny than usual.

---
Kotaku Monday, November 7, 2022 6:20 PM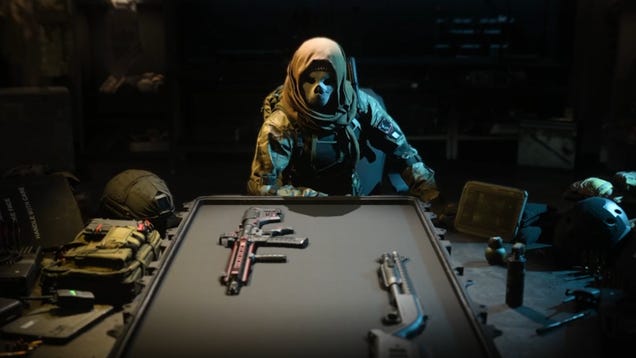 If you've an appetite for destruction, Call of Duty: Modern Warfare II is happy to provide a near-infinite supply of guns which you can customize to an absurdly delightful degree. Seriously, this is almost as fun as sorting my nail polish colors.
---
Kotaku Monday, November 7, 2022 3:20 PM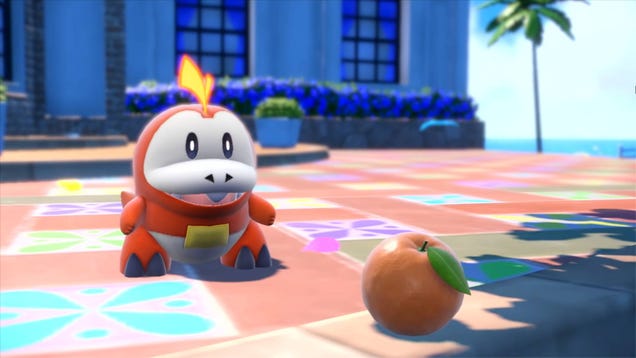 A leaker got ahold of Pokémon Scarlet and Violet two weeks before the official street date. So of course, they're dumping screenshots online before the games actually launch. Right now, the images are all over Twitter and Reddit. So you might as well read about them at Kotaku first, right?
---
Kotaku Monday, November 7, 2022 2:55 PM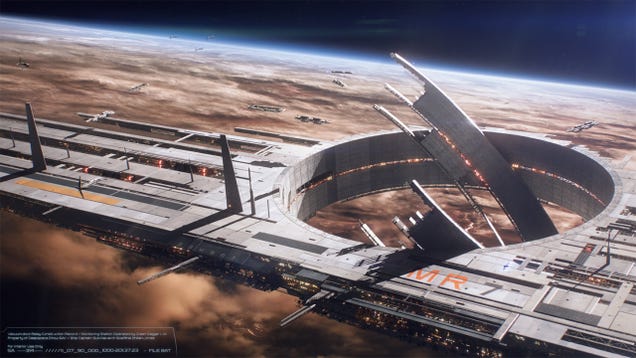 Why release a new Mass Effect trailer when you can just send fans spiraling down the conspiracy hole with a brief tease instead? BioWare released its latest salvo of clues for the upcoming sci-fi RPG today, including ambient video of a new mass relay, giant space stations that shoot ships around the galaxy, being…
---
Kotaku Monday, November 7, 2022 2:35 PM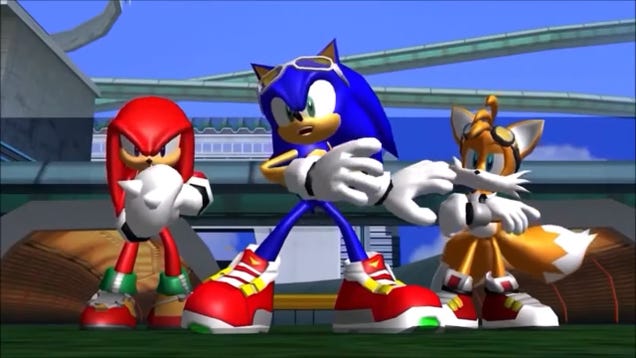 Today in job listings that exude a menacing aura: Sega is looking to hire a Sonic loremaster to keep track of the blue hedgehog's canon and non-canon antics.
---
Kotaku Monday, November 7, 2022 1:50 PM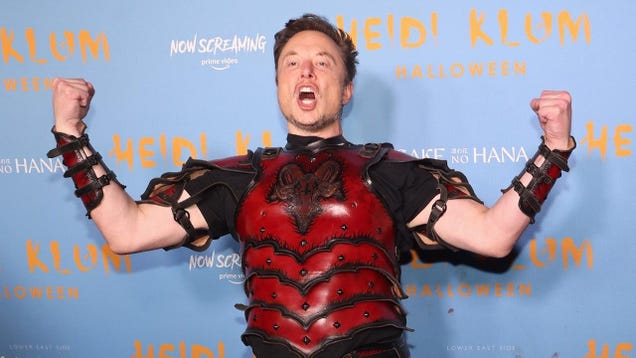 Twitter, the social media site that has spawned one A24 movie and too many meltdowns to quantify, is tumbling into its next circle of hell with soon-to-be-implemented extensive monetization.
---
Kotaku Monday, November 7, 2022 1:45 PM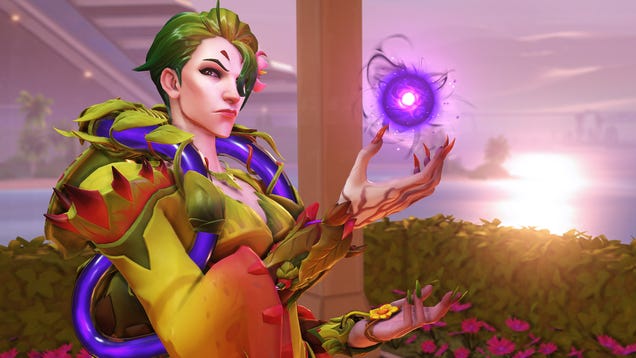 Hello there, I'm Alyssa. I'm the newest senior editor here at good ol' Kotaku, as you've probably already ascertained from the headline. But did you know I'm also Italian? Don't worry, I bring it up so often you'll soon be convinced that pure tomato sauce runs through my veins.
---
Kotaku Monday, November 7, 2022 1:05 PM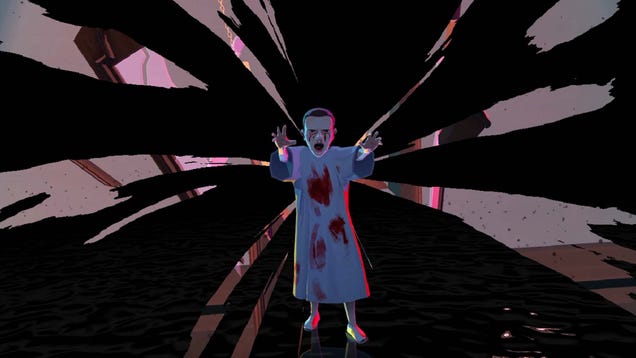 Netflix has announced Stranger Things VR, a new game that will let fans of the show play as Vecna, the big bad from season four. Tender Claws, the developer, promises that the game will provide some more information and backstory about the creepy villain who terrorized Eleven, Will, Mike, Lucas, and the others last…
---
PCGamesN Monday, November 7, 2022 4:00 PM
The Destiny 2 Steam player count is at the lowest since its launch, which could signify issues concerning the overall health of the popular FPS game.
Destiny 2 classes
,
Destiny 2 exotics
,
Destiny 2 builds
---
PCGamesN Monday, November 7, 2022 3:11 PM
The Diablo 4 endgame looks to be a paradise for hack and slash enthusiasts that love a good ol' fashioned challenge. With a level 100 boss gatekeeping the way to higher level world tiers, the Blizzard action RPG game just keeps getting better.
Diablo 4 release date
,
The best games like Diablo you can play on PC
,
Diablo 4 classes
---
PCGamesN Monday, November 7, 2022 1:29 PM
For N7 day, BioWare has published a new clip of the upcoming Mass Effect game, and it has some Mass Effect 5 hints hidden in it. While fans are poring over the sequences of numbers and the rhythmic, mechanical clicking sounds featured in the video, the single shot is centred on a new mass relay - the gateways that made faster-than-light travel possible, and which were destroyed in one of the endings to the RPG game series final chapter.
---
Rock Paper Shotgun Latest Articles Feed Monday, November 7, 2022 5:24 PM
Ebay's TAKEIT10 code offers a 10% discount on a wide range of PC components and peripherals, but I was tickled by this deal on an Integral 480GB SSD, which brings this sizeable drive down to just £24.
That's a solid £5 below the price of the same drive on Amazon, and well into bargain buy territory for anyone that wants to cheaply and easily add more storage to their desktop or laptop. If you have any old laptops that are still running on hard drives, for example, then this could be an awesome low-cost upgrade!
---
Rock Paper Shotgun Latest Articles Feed Monday, November 7, 2022 5:09 PM
If you're a streamer or a macro fiend, you've probably have heard of Elgato's Stream Deck. This little gadget has a simple premise: fifteen customisable keys, each with a little LCD screen behind it, that can be bound to accomplish a wide range of things from scene switching in OBS and monitoring your computer's vitals to launching programs or muting your microphone. Normally the Stream Deck costs £150, but today it's down to £90 at Amazon UK.
---
Twinfinite Monday, November 7, 2022 7:41 PM
Nikke's first in-game event has been announced.
---
Twinfinite Monday, November 7, 2022 7:34 PM
While the cause isn't clear, make sure you heed this advice about the Sonic Frontiers DLC.
---
Twinfinite Monday, November 7, 2022 7:26 PM
Movies like Divergent but great on their own that young-adult fans will love.
---
Twinfinite Monday, November 7, 2022 7:03 PM
Find out when Sim Update 11 of MSFS will release in your country.
---
Twinfinite Monday, November 7, 2022 6:09 PM
The series is rumored to premiere in 2024.
---
Twinfinite Monday, November 7, 2022 6:00 PM
Take-Two's CEO commented on the leak of Grand Theft Auto VI assets and on subscription services.
---
Twinfinite Monday, November 7, 2022 5:25 PM
BioWare hid a message in a teaser's audio files.
---
Twinfinite Monday, November 7, 2022 5:14 PM
A new Call of Duty game is confirmed for 2023 as Overwatch 2 has engaged lots of players in its first month.
---
Twinfinite Monday, November 7, 2022 5:02 PM
This new Kratos cosplay is possibly the best ever.
---
Twinfinite Monday, November 7, 2022 4:41 PM
Grand Theft Auto 5 and Red Dead Redemption 2 remain unstoppable.
---
Twinfinite Monday, November 7, 2022 4:04 PM
Use these locations of the Al Mazrah map to take down the opposing team in Warzone 2.
---
Twinfinite Monday, November 7, 2022 4:03 PM
The Spider-Verse is expanding rapidly.
---
Twinfinite Monday, November 7, 2022 3:46 PM
Provie is ready to kick the bad guys into next week in River City Girls 2.
---
Twinfinite Monday, November 7, 2022 3:13 PM
Netflix announced today it will be partnering with The Coalition, current developer of the Gears of War franchise, to bring the third-person cover shooter to the streaming service with multiple projects. The Microsoft-owned franchise will be adapted into a live action feature film for Netflix, according to the announcement, with an adult animation series coming […]
---
Twinfinite Monday, November 7, 2022 3:04 PM
Who are you gonna take over the Upside Down with?
---
Twinfinite Monday, November 7, 2022 3:02 PM
Here's your chance to play the villain!
---
Twinfinite Monday, November 7, 2022 3:01 PM
We explain what the Temple of Azarath is in HBO's Titans Season 4.
---
Twinfinite Monday, November 7, 2022 2:21 PM
Black Adam and Captain America are enjoying the holidays.
---
Twinfinite Monday, November 7, 2022 1:41 PM
Players are encountering an error preventing them from joining matches in Modern Warfare 2. Luckily there are a few fixes available.
---
Twinfinite Monday, November 7, 2022 1:23 PM
Take this personality quiz to find out what Big Mouth character you are most like!
---
Siliconera Monday, November 7, 2022 4:00 PM
Premium Bandai started offering cosplay tracksuits based on the uniform used at Asticassia School of Technology from Mobile Suit Gundam: The Witch From Mercury through its official website. These will come in four sizes – S, M, L, and XL – and there are two variations. There is the usual blue-green one that the normal students wear and the Holder version that Suletta has. [Thanks, Famitsu!]
In the show, most of the students wear the blue-green version of the uniform. However, as the result of Suletta winning her duel against Guel in the first episode, she gets to wear a white one. This is proof that she is the "Holder," which means that she is Miorine's betrothed.
Both versions of the tracksuit will allow you to remove the necktie, and the sleeves are fairly loose. This is to properly recreate the look of the uniform as it appears on the show. Due to the soft material, you can also use the tracksuits as lounge wear.
Mobile Suit Gundam: The Witch From Mercury is available to stream from Crunchyroll. The plot follows Suletta Mercury, a Mercurian girl who can pilot the Gundam Aerial. However, most of the world has long since banned the GUND Format in mobile suits, which makes her Aerial an illegal weapon. Nonetheless, Suletta attends the Asticassia School of Technology to fulfill her dream of being a normal girl and making friends.
You can pre-order the Mobile Suit Gundam: The Witch From Mercury Asticassia School of Technology cosplay tracksuits from November 6-27, 2022 via Premium Bandai, and they will ship out in February 2023. It will cost 13,200 JPY (which is approximately $90). This price does not include the shipping or handling fees. International customers will not be able to order it from Premium Bandai.
The post Become a Pilot With Gundam Mercury Asticassia Uniform Tracksuits appeared first on Siliconera.
---
Siliconera Monday, November 7, 2022 3:30 PM
A special VR museum experience focused on the art of Yoshitaka Amano will appear in a digital museum. However, the website also mentions the inclusion of NFTs that will be released through ZIELCHAIN in 2023. Yoshitaka Amano also released a statement regarding the production of NFTs associated with his name and artwork. However, a release date VR Art Museum experience was not included in the initial announcement. Instead, the website simply states that more information about this "first-of-its-kind" installment will appear in the future.
Regarding Amano's statement concerning the production of NFTs, this is what he had to say:
This work is not mine alone, but I value the "connection" with everyone who participates in this project, and I'm trying to weave a story while the participating members inspire each other.

I am very much looking forward to communicating with many people through this project and participating in this new initiative, where new values will emerge from my drawings, or where something completely unexpected will be proposed.

In a sense, I think of this work as a challenge beyond my understanding.

Through "ZIELCHAIN," let's connect the ideas of people all over the world and turn page after page of the story together.
A preview of the museum features a motion graphic of key artwork from Final Fantasy III. The VR museum will have two different themes. The first is "candy," which will involve artwork inspired by a digital girl. The second is "crystal," and that will feature his work from various numbered entries in the Final Fantasy series.
The Yoshitaka Amano VR Art Museum experience will appear sometime in the future, with NFTs releasing in 2023.
The post Yoshitaka Amano VR Art Museum Experience Mentions NFTs appeared first on Siliconera.
---
Siliconera Monday, November 7, 2022 3:00 PM
Like comedy, horror is subjective. Some people prefer the thrills that come with a jump scare, whereas others prefer a slower and more psychological horror. In that sense, Yomawari: Lost in the Dark can satisfy both camps. The majority of it is atmospheric, building up dread as you explore eerie locales. Then, right when the tension starts to reach a fever pitch, it throws you into fast-paced action sequences during which a second of hesitation can cost you your life. As soon as the game started and I saw the warning, I knew I was in for a good time. With a relatively short play time of 20-30 hours, it's a well-paced horror game that never overstays its welcome.
[caption id="attachment_939034" align="aligncenter" width="768"]
I sent this warning to my friend, and she got mad at me for spooking her.[/caption]
Fear the Living and the Dead
Yomawari: Lost in the Dark deals with some pretty heavy themes, such as bullying and suicidal imagery. When you first meet Yuzu (whose name you can change), her classmates are bullying her for reasons that become apparent later in the game. Yuzu finds out that there is a curse on her, and she must recover her memories about a mysterious girl in order to break it. However, she only has until sunrise. You need to explore the town and collect seven different items to help her remember everything.
Unlike some horror games, Yomawari: Lost in the Dark never loses its edge. Even classics such as Silent Hill 2 and Forbidden Siren eventually plateau. This could be because you become more focused on solving the puzzles or only so many different kinds of enemies appear. Meanwhile, Yomawari: Lost in the Dark throws new spirits at you at every turn, and the puzzles are not so difficult that you become frustrated. There are also lots of hidden secrets and spooks around town to occupy your attention if you want a break from the plot.
The areas you have to clear in order to retrieve your memories are the standout moments. Not only are all seven locations stereotypically "scary," but they all feature different pursuers. This means there's a high chance you'll encounter something you find nasty. For example, the Slenderman-like spirit in the school didn't scare me. However, the starfish in the cave and the dolls in the bamboo forest unnerved me enough to turn on a light. Like a goodie bag of scares, there's something for everyone.
[gallery ids="939037,939036,939035" link="file"]
Beauty in the Darkness
A key theme of Yomawari is courage, and this is reflected in the gameplay. Closing your eyes and walking in between spirits -- all while Yuzu's heartbeat thumps deafeningly through the speakers -- constantly tests that. It also feels like the development team calculated the spirits' speed in the more intense chase sequences so that there is perpetually a pixel of space between you and them. If you hesitate or are unsure for even a second, you lose. Intentional or not, games that integrate their theme in a way that is unique to the medium is something I love.
Another thing that is pretty immediately apparent about is that it's beautiful. Not only are the backgrounds lovingly detailed and the characters move with incredible smoothness, but the music is lovely. The main theme reminds me of a Ghibli movie, which is perhaps an odd comparison to make considering the subject matter found in Yomawari: Lost in the Dark. Like a horror video I once saw, the game consistently repeats the warning to avoid looking at the sky. But if it doesn't want us to look up there, then why make it so pretty?
[caption id="attachment_939038" align="aligncenter" width="768"]
This isn't even the nicest picture of the sky from this game.[/caption]
Not Everything Can Be Perfect
However, staying alive is tricky when janky Nintendo Switch controls can get in the way. I will say that I'm not sure how much of this is due to my Joy-Cons, but I have never encountered problems like these in other games. Yuzu has some trouble walking downward. For some reason, she will slow down unnaturally, but only when moving in that direction. A lot of key moments in the latter part of the game heavily rely on ringing a bell, which you can accomplish by shaking your controllers. However, no matter how hard I shook them or held the controllers, the bell simply would not ring. At first, I thought this was supposed to be symbolic of Yuzu slowly working up her courage, but even in boss fights that use the mechanic, it took forever.
Yomawari: Lost in the Dark is the third entry in the deceptively cute Yomawari series of horror games and continues an effectively frightening tradition. Fans of J-Horror will likely appreciate the slow and atmospheric situations, but there are plenty of jump scares to keep you on your toes. The story is simple, but effective, and the unique way it goes about conveying the tale will keep you glued to the screen. Just make sure you don't look away, though. There's no telling what you'll see in the dark.
Yomawari: Lost in the Dark is available on the PS4, Windows PC, and Nintendo Switch.
The post Review: Yomawari: Lost in the Dark is the Perfect Bite-Sized Horror Game appeared first on Siliconera.
---
Siliconera Monday, November 7, 2022 2:30 PM
Another Yoko Taro narrative will converge with NieR Reincarnation on November 10, 2022. A SINoALICE crossover will appear in NieR Reincarnation. This will bring SINoALICE-inspired variants into the game, as shown in the short teaser trailer for the upcoming event. More information will be released in the future, which will include the specifics of what players can obtain and if there will be a unique story to accompany the crossover. The SINoALICE and NieR Reincarnation crossover event will appear on November 10, 2022.
You can watch the event trailer below.
[embed]https://twitter.com/NieRReinEN/status/1589601803259506690[/embed]
This isn't the first time other Yoko Taro-associated works have appeared in NieR Reincarnation. A Drakengard 3 crossover appeared in both the Japanese and Global clients of the mobile game. Naturally, a NieR Automata crossover made its way into it. The event originally appeared for the Global release of the game, but was given a re-run some months later.
NieR Reincarnation is an entirely new story set within the world of NieR. Players experience various weapon stories as they traverse The Cage. More than a handful of characters are available to obtain, each with their individual narrative that span across space and time.
NieR Reincarnation is available for Android and iOS devices. The SINoALICE crossover event will arrive on November 10, 2022.
The post SINoALICE Crossover to Appear in NieR Reincarnation appeared first on Siliconera.
---
Siliconera Monday, November 7, 2022 2:00 PM
The newest River City Girls 2 character trailer is here, and this time it is all about Provie. She first appeared in River City Ransom: Underground. In addition to showing off her gameplay, it also hints that another person from Underground is why she's showing up this time. Namely, Chris gets name-dropped.
The River City Girls 2 Provie trailer begins with the character "talking" to stars Misako and Kiyoko. The duo explain they aren't the enemy. Provie still seems skeptical. She explains that her friend Chris, who leads the Flock group she belongs to, is missing. She believes Ken, one of River City Girls 2's antagonists, kidnapped her. She then teams up with Misako and Kiyoko to achieve their common goals.
After the introduction, it shows how Provie fights in-game. As in River City Ransom: Underground, she's a fast fighter who uses Capoeira-style moves when attacking.
https://www.youtube.com/watch?v=9fo-Ms5Iv5U&ab_channel=ID%40Xbox
Provie isn't the only newcomer. Another new character showing up in River City Girls 2 is Marian. While she did appear in the first game, it was only as a shopkeeper NPC. This marks the first time she'll be playable in the River City series. She hails from the Double Dragon games.
River City Girls 2 will come to the Nintendo Switch, PS4, PS5, Xbox One, Xbox Series X, and PC on December 1, 2022 in Japan and in 2022 worldwide.
The post River City Girls 2 Provie Trailer Shows the River City Ransom: Underground Heroine appeared first on Siliconera.
---
Siliconera Monday, November 7, 2022 1:30 PM
The latest Front Mission 1st: Remake details show off what the Classic and Modern gameplay modes will involve and look like. A new trailer went over each one's features. After that, it showed a clip that offered examples of how gameplay differs between the two.
The Classic Front Mission 1st: Remake gameplay will be more traditional. Should someone choose that, they'll only have an orthogonal view of the battlefield. The game will feel like it did when it appeared on the Super Famicom back in 1995. It will also use the original game soundtrack.
The Modern version switches up the camera, perspective, music, and other adjustments. It will offer a perspective view. You will be able to rotate the camera and change the pitch to see the full battlefield. Some gameplay adjustments will be in effect for quality of life changes. For example, you can see movement ranges in the example video. It will also play the remastered soundtrack.
Here's the full tweet showing off Front Mission 1st Remake Classic and Modern gameplay.
Explore two game modes in FRONT MISSION 1st: Remake – Classic & Modern!

「フロントミッション ザ・ファースト: リメイク 」でクラシック&モダン、2つのゲームモードを楽しもう!@SquareEnix #WanzersAreBack #frontmission

Wishlist now!
https://t.co/3umoXYN5HT pic.twitter.com/3JoEsNmSx4

— FRONT MISSION 1st: Remake (@FrontMissionRM) November 7, 2022
Front Mission 1st: Remake will come to the Nintendo Switch on November 30, 2022.
The post Front Mission 1st: Remake Classic and Modern Gameplay Modes Detailed appeared first on Siliconera.
---
Siliconera Monday, November 7, 2022 1:00 PM
In One Piece Odyssey, people will visit iconic moments from the series' history via memories. Bandai Namco already confirmed Water 7 will be a part of the story. Now, people can see how that looks. A One Piece Odyssey Water 7 trailer is online.
During the original One Piece Water 7 storyline, the crew headed to Water 7 after an encounter with a Sea Train. The crew went through a number of devastating challenges during this arc, such as the the Going Merry seeming to be damaged beyond repair, the Franky Family stealing money from the crew, and CP9's debut.
Here's the full trailer. It begins by showing Luffy encountering Rob Lucci in his hybrid form. Iceburg, Kaku, and Lim also appear. It also shows off a number of Water 7 locations people might recognize from the One Piece show or anime.
https://www.youtube.com/watch?v=0lze-CzSsKA&ab_channel=BandaiNamcoEntertainmentAmerica
Past trailers looked at some of the other notable places that will appear in One Piece Odyssey. For example, the Alabasta (aka Arabasta) arc also comes up. Another video showed off some of its notable characters and locations in this new adaptation.
One Piece Odyssey will come to the PS4, PS5, Xbox Series X, and PC on January 12, 2023. A limited edition version of the game will be available.
The post One Piece Odyssey Water 7 Arc Trailer Appears appeared first on Siliconera.
---
PC Invasion - FeedDDD Monday, November 7, 2022 7:00 PM
Giants Software has cornered the farming sim sub-genre with its aptly named Farming Simulator franchise. With 10 mainline releases in the span of a decade, the series has sold millions of copies and a fostered a fairly large and enamored community. That said, it's not without its limitations. Though the series has grown steadily with release after release, there are still some fundamental shortcomings even its latest iteration, 2021's Farming Simulator 22. I reviewed the game and enjoyed it quite a bit. Yet, I still had to note some shortcomings, particularly in the department of the sim's fairly antiquated driving mechanics and physics system. Long have I wanted to see Giants step it up to the next level, having pointed to the work that Saber Interactive has done with its MudRunner and SnowRunner projects as great examples. Well, now, Saber Interactive has gone right ahead and marched squarely into Farming Simulator's territory with the release of SnowRunn...
---
PC Invasion - FeedDDD Monday, November 7, 2022 6:34 PM
It looks like Netflix plans to add yet another iconic gaming IP to its ever-expanding list of video game adaptations. This time, Netflix wants to bring Gears of War, one of the Xbox's most successful franchises, to the streaming service. To make this announcement feel even more special, Netflix unveiled its plans on November 7, exactly 16 years after the release of the first Gears of War in 2006. The company currently has some fairly extensive plans regarding Gears of War adaptations, which will kick off with the release of a live-action film at an unknown date. This film adaptation will result from a partnership between Netflix and The Coalition, the current developer of the Gears of War franchise. After the film's release, Netflix will explore the Gears of War universe further with a mature animated series. If Netflix finds success with these projects, then it will pursue more Gears of War adaptations moving forward. Technically over a decade in the making At...
---
PC Invasion - FeedDDD Monday, November 7, 2022 5:30 PM
If you have seen the hit Netflix series Stranger Things, you undoubtedly know that the show has a huge reverence for 1980s pop culture, including the gaming landscape of the time. With this in mind, it comes as no surprise that Stranger Things has set foot into today's gaming world a few times already, such as with the Far Cry 6 crossover mission released earlier this year. Stranger Things fans will eventually have another video game adaptation to play in the form of a VR title that Netflix revealed at the Stranger Things Day 2022 event. Developed by Tender Claws, this psychological horror game, simply known as Stranger Things VR, will see a release sometime during winter of next year. Step into the mind of a villain Interestingly, Stranger Things VR shifts the focus away from the main cast and instead tasks players with controlling Vecna, the central antagonist from Season 4 of the show. By taking advantage of Vecna's abilities, players will, as the trailer desc...
---
PC Invasion - FeedDDD Monday, November 7, 2022 5:00 PM
Developer 343 Industries is at last gearing up to deliver Forge Mode for those still sticking it out in Halo Infinite. Forge Mode will release into beta this week, so the Halo Infinite team is prepping map creators with all the details they need ahead of time. In a blog post, 343 answers a long list of burning questions, ranging from how to download community maps to how long the beta will last, among others. Forge Mode will release in beta tomorrow for Halo Infinite players, and there's a lot to learn about how it works. 343 has released a series of how-to videos over the last month — four in total. The first video is all about what you can build. Later, the series dives into scripting and bots, lighting and audio, and file sharing. But the anticipation for the mode has been hot, meaning the videos likely haven't answered everything. Hell, I'm sure even the Q&A may be missing some valuable Qs. However, for the most part, the post does offer some good...
---
PC Invasion - FeedDDD Monday, November 7, 2022 3:00 PM
It's N7 Day (November 7), the day on which BioWare enjoys celebrating all things BioWare — but mostly Mass Effect. Historically, the developer has spent this particular day talking about its best releases, while briefly letting fans know what's to come. Today, the company offered a small teaser on Mass Effect 5 — or whatever it names the next Mass Effect. If you've been concerned about the game's development, fear not. BioWare writes that the game is in "pre-production," and is "proceeding very well." It's promising enough news, but that's not all the company offered to fans. Over at the Mass Effect Twitter account, BioWare shared a look at a massive ship coming to the game: the MR 7. It's an animated graphic, not large enough to fit the huge space craft. Smaller ships are seen floating around it, demonstrating just how impressive the MR 7 is in scale. Sharp-eyed fans may find secrets or even Easter eggs in t...
---
Tabletop Gaming News Monday, November 7, 2022 6:00 PM
---
Tabletop Gaming News Monday, November 7, 2022 5:00 PM
---
Tabletop Gaming News Monday, November 7, 2022 4:00 PM
---
Tabletop Gaming News Monday, November 7, 2022 3:00 PM
---
Tabletop Gaming News Monday, November 7, 2022 2:00 PM
---
Player Assist | Game Guides & Walkthroughs Monday, November 7, 2022 3:00 PM
Roblox: Robbery Simulator 2 is the game for you if you want to play little cops and robbers and are firmly on the robbers' side. Enter and begin stealing goods from stores. Sell them and buy better tools for robbing, like a better robbing hand and a better robbing sack. This will let you get […]
---
Player Assist | Game Guides & Walkthroughs Monday, November 7, 2022 2:00 PM
The power of ferrofluid in the palm of your hand. Image Credits: Respawn Entertainment/Electronic Arts Apex Legends Season 15 adds a new Legend in Catalyst, a brand new map, the addition of a highly sought-after in-game feature, a brand new cosmetic, and changes to the Firing Range, along with a ton of balance and bug […]
---
Gaming Instincts – Next-Generation of Video Game Journalism Monday, November 7, 2022 3:57 PM
---
Gaming Instincts – Next-Generation of Video Game Journalism Monday, November 7, 2022 3:06 PM
---
Gaming Instincts – Next-Generation of Video Game Journalism Monday, November 7, 2022 2:38 PM
---
Gaming Instincts – Next-Generation of Video Game Journalism Monday, November 7, 2022 2:16 PM