---
Kotaku Sunday, March 13, 2022 5:45 PM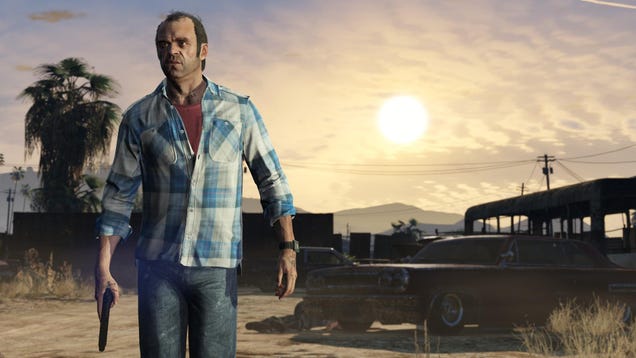 ...and I'm back. Well, that was a wild time away. Anyway, it seems games decided to stop coming out while I was gone. Now that I'm back look at all the stuff coming out this week!

---
Kotaku Sunday, March 13, 2022 5:05 PM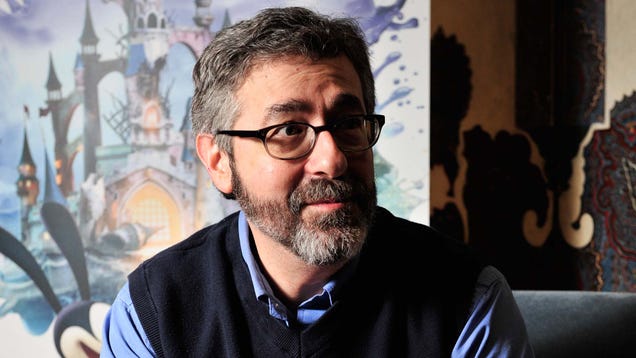 Remember NFTs? Y'know, those weird digital receipts vaguely attached to terrible-looking images of monkeys and apes that people have spent millions of dollars on over the last year or so. Well, while it seems many have moved on, Warren Spector is here to remind us all that they are still very ridiculous and a complete…
---
Kotaku Sunday, March 13, 2022 2:45 PM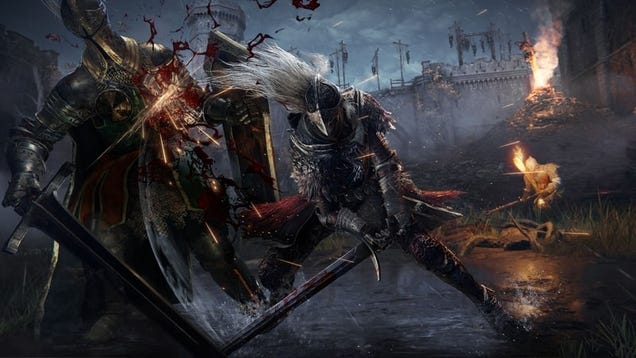 Sometimes the best way to win a fight is to be the biggest, toughest badass in the room. However, there are other times when it pays to keep your head down and do nothing. One Elden Ring player did just that, pretending to be an NPC when their game was invaded by another player. And eventually, their crazy strategy…
---
PCGamesN Sunday, March 13, 2022 2:11 PM
It's well established that Minecraft is one of the best building games on PC, and a collective bunch of creators have been putting that to the test by working together to painstakingly re-create all of New York City in 1:1. It's not just a few players, either - nearly 3,000 people are working on this recreation.
Since Minecraft released in 2009, a lot of fantastic things were built by players in the game. There's a mob museum, a Doom-style FPS, FFXIV's Kugane, not to mention all the great Minecraft mods out there. Someone's even trying to recreate the entire Genshin Impact map.
However, this 1:1 scale recreation of New York might be the most astounding one yet. As highlighted by (appropriately) the New York Times' Curbed page, the "Build the Earth" team has 2,731 members around the globe working on creating real-life locations in Minecraft - with New York City a particular focus, and they've been working on it for over two years.
Minecraft console commands
,
Minecraft skins
,
Minecraft mods
---
Twinfinite Sunday, March 13, 2022 9:31 PM
---
Twinfinite Sunday, March 13, 2022 7:47 PM
---
Twinfinite Sunday, March 13, 2022 7:33 PM
---
Twinfinite Sunday, March 13, 2022 7:20 PM
---
Twinfinite Sunday, March 13, 2022 3:11 PM
---
Siliconera Sunday, March 13, 2022 7:00 PM
On March 8, 2022 Studio Khara celebrated the first-year anniversary of Evangelion 3.0+1.0: Thrice Upon A Time. It commemorated the final film in the Rebuild of Evangelion tetralogy with a special Twitch Watch Party stream. As viewers in Japan watched the film alongside presenters, the Evangelion 3.0+1.0 cast sent congratulatory messages and letters to the fans and staff. The official Evangelion Twitter account translated the messages into English and posted them up on March 12, 2022 for the franchise's global fans.
The cast comments included messages from the principal voice actors involved with the film.
https://twitter.com/evangelion_co/status/1502638234983366660
The Evangelion 3.0+1.0 cast comments included messages from
Megumi Ogata (Shinji), Megumi Hayashibara (Rei), Yuuko Miyamura (Asuka), Maaya Sakamoto (Mari), Akira Ishida (Kaworu), Kotono Mitsuishi (Misato), and Yuriko Yamaguchi (Ritsuko). Fumihiko Tachiki (Gendo), Motomu Kiyokawa (Fuyutsuki), Miki Nagasawa (Maya), Takehito Koyasu (Aoba), Hiro Yuuki (Hyuga), Sayaka Ohara (Nagara), Miyuki Sawashiro (Sakura), Mariya Ise (Kitakami), and Anri Katsu (Tama) made up the second batch of congratulatory comments. The third batch consisted of Tetsuya Iwanaga (Kensuke), Tomokazu Seki (Toji), Junko Iwao (Hikari), Koichi Yamadera (Kaji), Kouki Uchiyama (Ryoji), and Ryunosuke Kamiki (Shinji).
Check out the full set of messages in the gallery.
[gallery link="file" columns="5" ids="919908,919909,919910,919911,919912,919913,919914,919915,919916,919917,919918,919919,919920,919921,919922"]
Besides the Evangelion 3.0+1.0 cast comments, the commemorative stream included a question-and-answer section with Hideaki Anno himself. Some of the questions came from fans.
One question asked about the Showa-era songs Mari sings in the film. Anno said he chose them himself, with an eye on lyrics that suited the scenes' themes. Another question asked if the main Evangelion story truly was over. Anno said that he'd ended the series thrice at this point, and it was time to call it. One question asked whether the character of Mari was modeled after Anno's wife, manga creator Moyoco Anno. Anno acknowledged that people are free to interpret works as they see fit, but that he's saddened by the way such baseless speculation can affect staff members and their families, and as such firmly rejects that particular point. Other questions were compiled into a thread, which is linked here in Japanese.
Evangelion 3.0+1.0: Thrice Upon A Time and the other Rebuild of Evangelion movies are available on Amazon Prime Video in some regions. The original series is available on Netflix.
The post Evangelion 3.0+1.0 Cast Comments on Film's 1st Anniversary appeared first on Siliconera.
---
Siliconera Sunday, March 13, 2022 5:00 PM
Capcom is selling a Monster Hunter Kigurumi (onesie) that makes you look like the game's Felyne companions. It is part of a collaboration with Japanese clothing and gaming brand Bauhutte. It is available via the e-Capcom store in Japan, and costs ¥19,910 (about $169).
The onesie comes in a total of three sizes: M, L, and XL. The M size is fit for heights from 155 to 165 cm (5'0 to 5'4), L will fit 165 to 175 cm (5'4 to 5'7) and XL will fit 175 to 185 cm (5'7 to 6'0). The entire body is made of polyester microfibers and can be put in the washer. The onesie's front pattern resembles a Felyne's signature pawprint belly, and the mittens feature pink cat paw prints. The backside also has a short Felyne tail and the hood has little cat ears.
The onesie isn't just for show, though. In addition to multiple pockets and double zippers, the kigurumi is equipped with removable slippers. The mittens also allow the user to take their entire hand out or just their thumbs. If it's cold, the onesie also comes with a mask portion that zips all the way up to keep your face warm. Finally, the backside features a special zipper specifically for going to the toilet.
You can get a better look at the Monster Hunter Felyne kigurumi in the screenshots below.
[gallery columns="4" ids="919890,919891,919892,919893,919894,919895,919896" link="file"]
The Monster Hunter Bauhutte onesie is available via the e-Capcom store in Japan, as well as participating physical Capcom stores. The onesie comes in three sizes and costs ¥19,910 (about $169). The latest game in the franchise, Monster Hunter Rise, is also available to play on PC and Nintendo Switch.
The post Monster Hunter Bauhutte Kigurumi Lets You Look Like a Felyne appeared first on Siliconera.
---
Siliconera Sunday, March 13, 2022 3:00 PM
Jujutsu Kaisen 0, as its name suggests, is a prequel introducing characters like Yuta and offering insight into other allies and enemies. Which it is incredibly effective at accomplishing. It uses Yuta — who comes across here as an entirely new person — as a window into the world of Curses and Sorcerers. As a result, it becomes a perfect introduction to the series while simultaneously offering new insight to people keeping up with the series.
Jujutsu Kaisen 0 is, without a doubt, Yuta Okkotsu and Rika Orimoto's story. It begins with us seeing her drive to protect him in action as some bullies come to attack him. They are all killed, and he's left thinking he'll isolate himself forever. But instead, following a meeting with the Jujutsu Society elders, Satoru Gojo brings him to Jujutsu High School. There, he joins the same class as Maki Zen'in, Toge Inumaki, and Panda.
In what is honestly quite a wise decision. While Yuta does come up in Jujutsu Kaisen proper, he isn't an immediate member of the cast. The nature of his Curse means he's as new to the world of Sorcerers as Yuji Itadori is. This means that Jujutsu Kaisen 0 can effectively introduce its characters and world to newcomers. Yuta is our eyes. When he learns something, we do too.
The structure of the Jujutsu Kaisen 0 movie initially feels like multiple episodes of a show stitched together, which also helps with accessibility and pacing. There's Yuta coming to the school and going on a first mission with Maki. We see hints at Yuta and Rika's backgrounds. We get to watch another mission with Yuta and Toge. It all leads up to a grand battle with the Night Parade of 100 Demons. Everything feels like an easily digestible part, to keep there from being an information overload. At the same time, it all ties together, with the threads becoming more obvious once we reach the end.
But even more important is what Jujutsu Kaisen 0 does for characters we already know. Odds are, someone is coming to the film with some degree of knowledge about the series. In the main series, the first years at the Tokyo branch of the school, Yuji, Megumi Fushiguro, and Nobara Kugisaki, are the focus and stars. This film lets the Maki, Toge, and Panda be in the spotlight. We get to learn more about Maki and Toge's abilities and backgrounds specifically. The one-on-one moments with Yuta and them allow not only him to identify with them, but the audience to know them better.
Jujutsu Kaisen 0 is also good at giving supporting characters a few minutes of their own. This mainly comes up during the Night Parade of 100 Demons. Sorcerers and staff from the Tokyo and Kyoto schools show up for cameo appearances. In many cases, it is a chance to offer support for what we already know about them and their abilities.
In short, the Jujutsu Kaisen 0 movie is effective at fleshing out Yuta and other characters for both newcomers and folks familiar with the series. The pacing gives people a chance to learn more about Yuta, as well as his new classmates. First, it happens via one-on-one settings. But then, once the viewer is assured of everyone's growth, via a bigger battle that brings in cameos from even more characters. It's a handy and well-executed supplement.
Jujutsu Kaisen 0 will appear in theaters in the United States and Canada on March 18, 2022. It launched in Japan back in December 2022. Viz Media handled the localization of the manga.
The post Jujutsu Kaisen 0 Movie Helps Establish Yuta and Other Characters appeared first on Siliconera.