---
Kotaku Sunday, May 8, 2022 9:50 PM
---
Kotaku Sunday, May 8, 2022 7:50 PM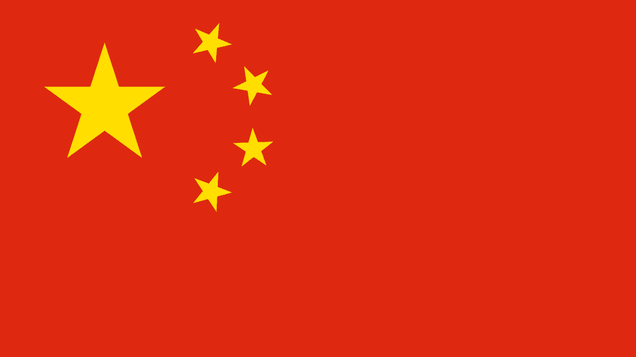 On Saturday the Chinese government announced a number of changes to the way kids can access and interact with content online, with the National Radio and Television Administration saying "platforms need to step up controls to stop underage users from tipping livestreamers or becoming livestreamers themselves without…
---
Twinfinite Sunday, May 8, 2022 9:32 PM
In celebration of the game's two-year anniversary, as well as its two and a half year mark, Square Enix and Gumi hosted a livestream over the weekend to go over some of the new content players can expect in War of the Visions in the coming months. While these announcements were only made for the […]
---
Twinfinite Sunday, May 8, 2022 9:13 PM
Doctor Who is one of the longest running British television series on BBC, and it's still going pretty damn strong even after all these years. This is largely thanks to the show's structure of featuring a different actor to take on the mantle of the Doctor after every few seasons, and we've just gotten a […]
---
Twinfinite Sunday, May 8, 2022 6:30 PM
Star Citizen developer Cloud Imperium Games released a video in which the game developers talked about all things graphics.
---
Twinfinite Sunday, May 8, 2022 5:44 PM
Sega and Two Point Studios released a video of the upcoming comedic university management game Two Point Campus.
---
Twinfinite Sunday, May 8, 2022 5:19 PM
Playwing released a new trailer of its multiplayer dragon dogfighting game Century: Age of Ashes, focusing on upcoming content.
---
Twinfinite Sunday, May 8, 2022 4:07 PM
Today third-party developers shared news and a release about Microsoft Flight Simulator aircraft and scenery addons.
---
Siliconera Sunday, May 8, 2022 9:00 PM
Cloverworks and Wit Studio updated the Spy x Family anime website with information on the Japanese cast for four Eden Academy students. The Spy x Family Damian Desmond's voice actor is Natsumi Fujiwara. Meanwhile, Becky Blackbell, Emile Elman, and Ewen Egeberg will be handled by Emiri Katō, Hana Sato, and Haruka Okamura, respectively.
Natsumi Fujiwara voices Gai in the cast of AMAIM Warrior at the Borderline Part 2 this season, in addition to Damian in Spy x Family. Her other notable roles include Abigail Jones from Great Pretender and Theoto Rikka from 86.
People may recognize Emiri Katō as Kyuubey from the Madoka Magica franchise. She reprised her role as Riko Saikawa in Miss Kobayashi's Dragon Maid S in July 2022. BanG Dream fans may know Katō as the voice of of Himari Uehara.
One of Hana Sato's earliest performances was in 2014's The Pilot's Love Song as Shizuka Hazome. She is also Nash in Black Clover and Pony in Sonny Boy. The titular role of Pascal-sensei in 100% Pascal-sensei was also played by her.
Lastly, Haruka Okamura makes her TV anime voice acting debut with Ewen in Spy x Family. Okamura was recently involved in the Japanese dub of the Netflix show Juvenile Justice. She participated in the Japanese dub for Harriet the Spy, an Apple TV+ animated series.
Several mobile wallpapers for Spy x Family were shared earlier in May 2022. They are taken from the anime's opening theme. An Anya figure is coming in September 2022 too.
The Spy x Family anime adaptation is streaming now on Crunchyroll. Viz Media is in charge of its manga's English release.
The post Damian Voice Actor Revealed for Spy x Family Japanese Cast appeared first on Siliconera.
---
Siliconera Sunday, May 8, 2022 7:00 PM
For Mother's Day 2022, the Japanese FFVII Remake Twitter account decided to pay tribute to Cloud Strife's mom Claudia with concept art and screenshots. In addition to the design document highlighting her design, there are a number of in-game glimpses at her. One of them even shows her appearance in the original game, which was a brief cameo and didn't involve a closer look at her face.
First, here's the concept art showing off how Claudia Strife would look. She's wearing a simple pink dress and apron. The additional details show how it would look from the back and she would tie it.

Next are the FFVII Remake screenshots showing how that concept art are reflected in Cloud's mom Claudia's in-game look. While her full outfit isn't shown from the front, we can see how her face resembles him and the hairstyle, as well as how the apron looks from the back.
[gallery columns="2" ids="926366,926367" link="file"]
Finally, there is the screenshot from FFVII showing Cloud's mom and him in a flashback. While it isn't as detailed, she still has a similar hairstyle and sort of outfit.

Square Enix often uses the Japanese account for the game to share concept art and compare them to in-game screenshots. For example, past updates looked at the boss Eligor and looked at the Wall Market Materia Shop.
Final Fantasy VII Remake is available for the PS4, while FFVII Remake Intergrade is out on the PS5 and PC.
The post FFVII Remake Concept Art Showcases Cloud's Mom Claudia appeared first on Siliconera.
---
Siliconera Sunday, May 8, 2022 5:00 PM
Fire Emblem Heroes will add its next batch of fallen characters as part of the upcoming Beyond Control summoning event on May 10, 2022. The new heroes include fallen forms of Lilith from Fire Emblem Fates, Ninian from Fire Emblem: The Blazing Blade, and Rhea from Fire Emblem: Three Houses.
Alfonse and Sharena's father Gustav, a Heroes original character, will be appearing in a fallen form as well. This version of Gustav previously appeared in the game's Book III story, as a reanimated servant of Hel.
[gallery ids="926360,926361,926362" link="file"]
This new Fire Emblem Heroes banner introduces a duo of new Smoke skills. These Tier 4 Smoke skills include Lilith's Spd Smoke 4 and Gustav's Atk Smoke 4. Spd Smoke 4 reduces a foe's speed stat by 7 after combat, along with any enemies within two spaces of that target after they take action. Additionally, it increases its user's speed stat by 6 and grants the Dodge damage reduction status for a single turn.
Atk Smoke 4 possesses a similar effect. It lowers the attack stat of a target and any enemies within two spaces by 7. Atk Smoke 4 also raises the user's defensive stats by 6 for one turn. Foes are unable to initiate a follow-up attack on them, too.
https://www.youtube.com/watch?v=WSd2YXfe2OU

A new story chapter, "To Be Emperor," will join the new heroes when the Beyond Control banner goes live. The accompanying Grand Hero Battle will add Muarim, a beast unit from Path of Radiance and Radiant Dawn, for players to defeat and earn.
Fire Emblem Heroes is available on Android and iOS devices. The Beyond Control banner featuring fallen forms of Lilith, Ninian, Gustav, and Rhea will debut on May 10, 2022. Mythic hero Medeus is still available until May 11.
The post Fire Emblem Heroes Adds Fallen Rhea, Lilith, Ninian appeared first on Siliconera.
---
Siliconera Sunday, May 8, 2022 3:00 PM
There are plenty of mangas looking at a developing relationship between two characters. Though over the years, we've seen some where a person who isn't particularly sociable or popular ends up opening up and growing as a person as they connect with someone important. There are Kimi ni Todoke and Komi Can't Communicate, for example. Kubo Won't Let Me Be Invisible is a similar sort of situation. Except here, we see how a young woman tries to get others to notice the person she can't ignore.
Junta Shiraishi is essentially the equivalent of a generic NPC. Which ties in to the original Japanese name of the series. In the title, it refers to him as being a "mob character." People and even inanimate objects never notice him. However, his classmate Nagisa Kubo does. Which, initially, she seems to use for her own amusement. At least, that's how Shiraishi seems to see it. From getting him to stand on his seat in class to see if the teacher, who doesn't often notice he's even attended, to seeing what lengths they have to get for a phone's camera to recognize his face is even there, she's constantly teasing him.
However, the whole first volume is about establishing who Kubo is to Shiraishi and vice versa. For him, she starts out as a classmate. She actually notices him, which he seems to appreciate. Even when her antics would verge on annoying, he doesn't seem to mind too much. He himself even assures her he isn't mad. (Though admittedly, he does seem to regret it a bit as it eggs her on.) He's also a bit clueless about the whole situation. It is as though he understands she has an interest in him, but doesn't get the "why."
As for Kubo, Kubo Won't Let Me Be Invisible volume 1's rather well paced. It doesn't hesitate to clue the reader in to her intentions. Which is refreshing, in a way. With how many "will they or won't they" series out there, we know from the start the direction things are headed. While she is trying to increase his exposure and make him more noticeable, it is never malicious. Her goading him into standing on his chair is as "cruel" as it gets. She genuinely attempts to call attention to him in a positive way. At one point in class, she even offers additional support so he looks smart in front of their teacher and classmates. And while she does "tease" him, a meeting with her elder sister helps establish where she gets it from. There are even moments when she expresses some degree of guilt or regret, even when it probably isn't warranted.
The format also means that the development of Shiraishi and Kubo's relationship feels more natural. As a slice of life series, it follows the same sort of format as Yotsuba and Komi Can't Communicate. There are short vignettes in their daily lives. We see them meet outside of school when Shiraishi has his little brother at a park. Kubo is teased by her sister about her sudden change in habits. The two of them interact in class. We see how she draws him out of his shell and the way they interact.
The result is a rather fun read. I enjoyed seeing how Shiraishi and Kubo reacted to one another in Kubo Won't Let Me Be Invisible. Watching exactly how animate and inanimate objects wouldn't realize he existed tended to be rather amusing. It also gets especially interesting to see the contrast in perspectives that sometimes makes Kubo herself seem more villainous or like an extremely ordinary girl. I feel like it's a good manga to pick up and read a chapter or two of as a quick diversion.
Kubo Won't Let Me Be Invisible volume 1 is available from Viz Media.
The post Kubo Won't Let Me Be Invisible is a Slice of Life Look at Young Love appeared first on Siliconera.