---
Kotaku Friday, July 15, 2022 5:05 PM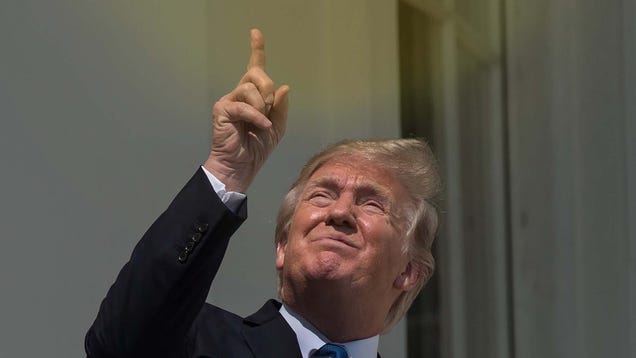 Video games are hard to make. These weird, complex pieces of intricate interactive software take years to make and can sometimes break in very weird ways. For example, players of Powerwash Simulator on Xbox noticed the game started crashing a lot when they'd hop online with others. And while a patch is coming to fix…
---
Kotaku Friday, July 15, 2022 4:55 PM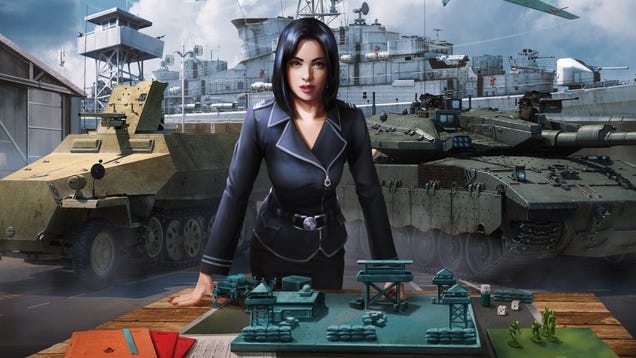 Russia is looking into the possibility of developing a national video game engine to support the country's developers should American companies like Unreal Engine creator Epic Games and Unity Technologies refuse to do business with them over the Russian government's ongoing assault on Ukraine, Kommersant reports. (h/t …
---
Kotaku Friday, July 15, 2022 4:40 PM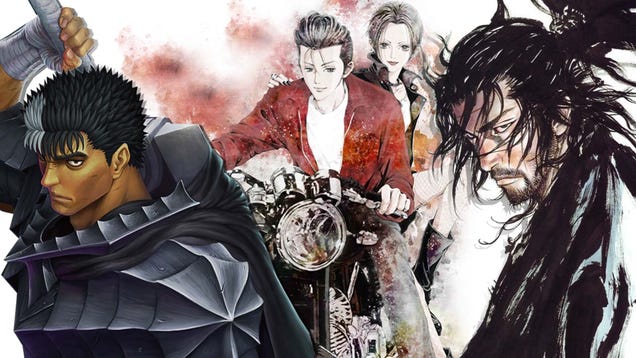 If you were to tell manga fans last year that Berserk and Hunter x Hunter would no longer be on hiatus in 2022, you'd get laughed out of whatever water cooler conversation you were attempting to start. But, as fate would have it, the forever-hiatus alumni Hunter x Hunter is prepping for its return and …
---
Kotaku Friday, July 15, 2022 3:30 PM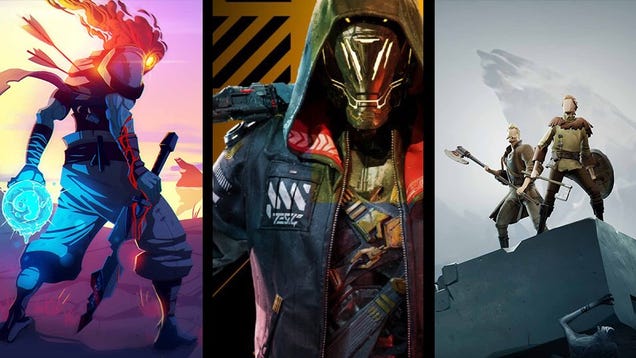 For ages, PS Plus was simply a perk program for people who played video games on a PlayStation console. Following a relaunch in June 2022, it's now also a true games-on-demand service, replete with a library of games that you can download and play on your PlayStation 4 or PlayStation 5 (provided you've signed up for…
---
Kotaku Friday, July 15, 2022 2:30 PM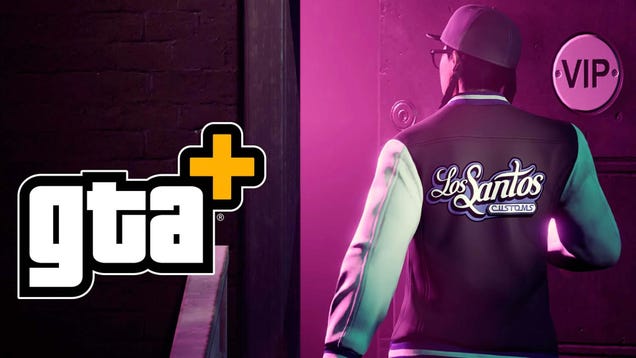 Earlier this year, Rockstar Games launched GTA+, a monthly subscription service for Grand Theft Auto Online players that provides rewards, freebies, and in-game bonuses. At the time, it wasn't clear if this new plan was worth it, as Rockstar planned to change the rewards every month. Having now taken it for a…
---
Kotaku Friday, July 15, 2022 2:00 PM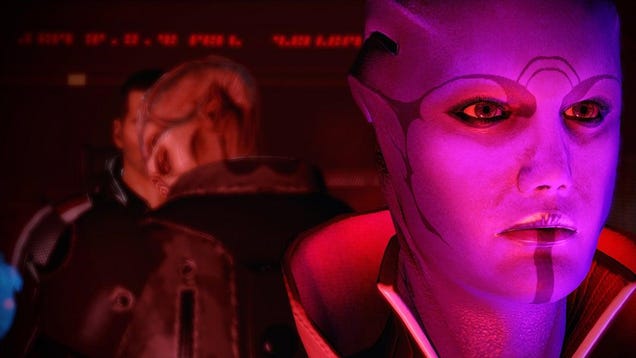 BioWare Points. You remember them, right? Once purchased in "packs," they'd allow you to buy DLC for BioWare games on PC that you weren't allowed to just directly buy with real money for some reason. In October, EA will be phasing out the premium currency. The publisher has sent out emails to those with remaining…
---
Kotaku Friday, July 15, 2022 12:40 PM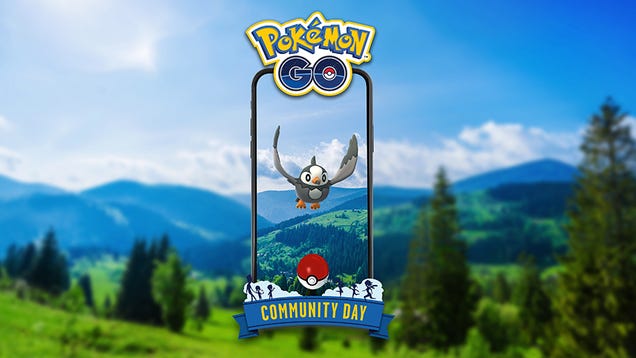 You're Niantic, and your community of Pokémon GO players is pretty damned pissed at you over a whole bunch of recent changes, not least to Community Days. So what do you do to try to fix things? No, sorry, you're wrong. You make the next Community Day about sodding Starly.
---
Kotaku Friday, July 15, 2022 11:20 AM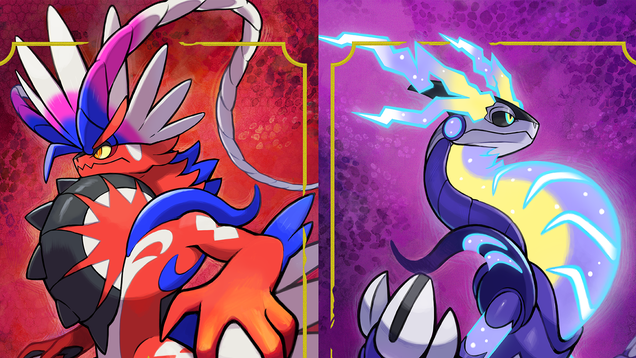 It's been over a month since the last official news dump about Pokémon Scarlet and Violet, and a flurry of unofficial and extremely blurry images purportedly leaked from an unfinished build of the game are now filling the void. Fans have no idea if they're real, but that hasn't stopped them from rushing to create new…
---
PCGamesN Friday, July 15, 2022 5:04 PM
Another limited-time event is on its way to Weird West bayou survival game Hunt: Showdown. Serpent Moon is "coming soon" to Hunt, and the short teaser released by Crytek provides a couple hints at what's in store - but a lot more questions than answers.
Hunt: Showdown review
---
PCGamesN Friday, July 15, 2022 4:08 PM
You can now jump in and try out the Halo Infinite co-op campaign. The test flight for the feature has begun, and runs July 15 - August 1. In the FPS game's campaign co-op, all members of a fireteam will share progress, and 343 says it's designed so that you'll be able to carry that progress back to your individual save file.
Halo Infinite system requirements
,
Halo Infinite Bosses
,
Halo Infinite ranks
---
PCGamesN Friday, July 15, 2022 2:03 PM
If you told me today I had to go back to high school, I might have a minor breakdown, but school in The Sims 4 High School Years expansion actually seems like a pretty good way to spend four years in the life game. Game director George Pigula and lead designer Jessica Croft said during a press preview that the team spent a great deal of time and effort on creating as authentic a teenage and high school experience as they could, drawing on classic CW and Disney high school movies for inspiration alongside grittier, more serious ones such as Euphoria in the process. If what we saw during the preview is anything to go by, it looks like they might have even surpassed themselves. From the highs of getting good grades to the lows of a messy breakup, high school in The Sims 4 is a place you probably won't want to leave once graduation rolls around – assuming you aren't kicked out first.
Best Sims 4 mods
,
Best Sims 4 sex mods
,
Play The Sims 4
---
PCGamesN Friday, July 15, 2022 1:50 PM
EA and Maxis are sending out a free new Sims 4 update that adds a suite of customization options for you to tailor your Sim's sexual and romantic orientations as you see fit – or, in some cases, as your Sim sees fit. The update, which EA developed in partnership with the Gay and Lesbian Alliance Against Defamation, will launch alongside the High School Years expansion on July 28. While it won't change the preferences of existing Sim NPCs, future Sims and those added in the High School Years expansion will have new orientations.
Best Sims 4 mods
,
Best Sims 4 sex mods
,
Play The Sims 4
---
PCGamesN Friday, July 15, 2022 1:50 PM
They say your teenage years are a time of self-discovery and expression, and the new Sims 4 expansion High School Years took that very seriously. Maxis showed us a detailed look at the life game's expansion during a recent press event, and while the school experience itself is a big part of the upcoming pack, the customization and self-expression options are even more promising. Game director George Pigula lead designer Jessica Croft caled expression and exploring identity "the soul of the expansion," whether it's through the new sexual orientation options available in the expansion and the base game or just by decorating your room and laying in bed to chat with friends.
Best Sims 4 mods
,
Best Sims 4 sex mods
,
Play The Sims 4
---
PCGamesN Friday, July 15, 2022 1:55 PM
July 15, 2022 Sony's bid to acquire Destiny 2 developer Bungie is now complete.
Sony Interactive Entertainment has completed a deal with Bungie to purchase the Destiny studio for $3.6 billion USD. Bungie will run as an "independent subsidiary" of Sony, and will remain a multiplatform studio. According to a report from GamesIndustry.biz, Bungie will be run by a board of directors "consisting of current CEO and chairman Pete Parsons and the rest of the studio's current management team".
"We are proud to officially join the incredible team at PlayStation, we are excited for the future of our company, and we are inspired to bring together players from all over the world to form lasting friendships and memories," Bungie said in a statement announcing the completion of the deal. "Per Audacia ad Astra!"
Destiny 2 classes
,
Destiny 2 exotics
,
Destiny 2 builds
---
PCGamesN Friday, July 15, 2022 1:31 PM
What are the Baldur's Gate 3 classes? Since its debut in Early Access, Larian has added new Baldur's Gate 3 races and classes, including fan favourites such as the Bard. There's currently over 25 hours' worth of content in the Early Access version of Baldur's Gate 3 alone, with scenarios playing out differently depending on the choices we make when creating our character.
Like previous games in the series, the Baldur's Gate 3 classes borrow heavily from the Dungeons & Dragons fifth edition (or 5e to those in the know), though certain elements are adapted to fit the video game platform. The Baldur's Gate 3 classes available will be very familiar to D&D players - and for this reason, they might be pretty confusing to the rest of us. Never fear, we've got a handy guide to each of the classes available to play in Baldur's Gate 3, with class information taken from the D&D 5e wiki.
Baldur's Gate 3 release date
,
Baldur's Gate 3 races
,
Baldur's Gate 3 classes
---
PCGamesN Friday, July 15, 2022 1:30 PM
Valorant's Episode 5 introduced the map Pearl, and so far, players seem to dig it - although there's one area of the FPS game's newest map that's proving difficult, especially for defenders facing a push from an offensive team that's taken the high ground. Riot says there are no current plans to adjust the level, however, since everyone's "still learning."
Valorant characters: all agents and abilities
,
Valorant tier list
,
Valorant crosshair codes
---
PCGamesN Friday, July 15, 2022 1:29 PM
July 15, 2022 Epic Games tells us it has a fix in the works and is seeking to remedy those affected.
Fall Guys players are reporting a bug in the game's customisations and cosmetics shop, whereby the premium currency Show Bucks, which is purchased using real money, is being deducted from their accounts even though they have only previewed and not confirmed to buy any items.
In a thread on Reddit, players described feeling "robbed" by the bug, which supposedly results in items being inadvertently or erroneously purchased, depending on a variety of different actions while browsing the Fall Guys shop. In some cases, as apparently evidenced in a video clip, items are automatically purchased when players are simply previewing them.
Fall Guys review
,
The best battle royale games
,
Play Fall Guys
---
PCGamesN Friday, July 15, 2022 12:48 PM
Looking for Phantasmal Conches in the Genshin Impact Resonating Visions event? No doubt you are, as MiHoyo celebrates Summer in the anime game once again with the Genshin Impact 2.8 update. Partake in Resonating Visions event and collect every Phantasmal Conch to receive a new Genshin Impact outfit for Fischl.
All of the Phantasmal Conches you need to collect are located in the Golden Apple Archipelago, which has returned once again. In order to access the Golden Apple Archipelago, and the Resonating Visions event, you must have reached Adventure Rank 32 or above. You need to complete the quest Summertime Odyssey: I to reach the archipelago. Once there, climb mountains and cross waters to find your conches, with our handy maps below helping you find all Phantasmal Conch locations.
Genshin Impact 2.8 release date
,
Genshin Impact character tier list
,
Genshin Impact leveling guide
---
PCGamesN Friday, July 15, 2022 12:48 PM
Capcom's 2019 Resident Evil 2 Remake sales have smashed a major milestone, with the company announcing that the horror game has now surpassed 10 million units sold globally. The ground-up reimagining of the original 1998 classic Resident Evil 2 was widely praised for its sense of atmosphere and the tension of encountering the ever-present threat of Mr X.
With this news, Resident Evil 2 Remake continues to close in on Resident Evil 7, which still sits as Capcom's second highest-selling release of all time with an impressive 10.8 million units sold as of March 31. Only Monster Hunter: World eclipses it - being currently listed at 18 million total units sold on Capcom's 'platinum titles' listing.
The series as a whole continues to perform well for Capcom - who also labelled its newest entry Resident Evil Village as the fastest-selling game in the series to date in May. The company also mentions its "flexible pricing strategy that leveraged digital sales" as part of the reason for the game's continued success.
Resident Evil 2 review
,
Resident Evil 2 system requirements
,
Resident Evil 2 Tyrant
---
PCGamesN Friday, July 15, 2022 12:41 PM
World of Warcraft Dragonflight system requirements are slightly more demanding than the base MMORPG, so you'll want to sure your gaming PC is ready for the new expansion. While Blizzard says the game will attempt to run on systems that sit below the minimum specifications, the developer warns that the "experience may be significantly diminished."
Best MMORPGs on PC
,
The best WoW addons
,
WoW Classic leveling guide
---
PCGamesN Friday, July 15, 2022 1:38 PM
Looking for the Destiny 2 Xur location? Xûr is Destiny 2's Exotic gear merchant. He appears every weekend to sell the game's most coveted items in exchange for Legendary shards, but if you're a casual player with limited shards to spend, it can be hard to know which items you should purchase from his inventory. That's where we come in.
Xûr provides random rolls and has done so since a change in 2020, so the Exotic merchant is providing plenty of excitement as he might arrive with a god roll. We'll update this Destiny 2 Xur location guide shortly after he arrives each week on Friday, so if you're reading this, you need only read on to learn where he is, and which are the best items he's selling this week.
While he jumps around from week to week, Xur's location has stuck to an established rotation for a while now, so it's easy to figure out where he is.
Destiny 2 classes
,
Destiny 2 exotics
,
Destiny 2 builds
---
PCGamesN Friday, July 15, 2022 12:04 PM
Looking for Genshin Impact codes? MiHoYo's charming open-world game is notoriously easy to lose yourself in, and if you're like us, you're constantly looking out for more Genshin Impact primogems and other handy consumables.
Gathering currency in Genshin Impact can be quite the grind - while you can earn mora and primogems by completing quests such as daily commissions, an injection of extra funds will always be gratefully received. Fortunately, the developers MiHoYo occasionally send out free gifts in the form of Genshin Impact codes that can be redeemed online.
These Genshin Impact codes are released periodically, frequently appearring in MiHoYo's special programs that reveal information about future updates coming to the game soon, but also to celebrate milestones or to coincide with new Genshin Impact events. Most codes also only work for a limited time - so it's a good idea to redeem them as soon as possible in case you miss out. Codes can only be redeemed once per account. Here are all the current Genshin Impact codes for July 2022, and how to redeem them.
Genshin Impact 2.8 release date
,
Genshin Impact character tier list
,
Genshin Impact leveling guide
---
PCGamesN Friday, July 15, 2022 12:00 PM
Arma Reforger, Bohemia Interactive's Early Access multiplayer game and Arma 4 testbed, will soon have PC-Xbox cross-play. The studio says the feature is currently in the final stages of testing, and while there's no specific release date set for it yet, cross-play will be enabled "in the near future."
---
PCGamesN Friday, July 15, 2022 11:59 AM
With World of Warcraft's next expansion, WoW Dragonflight, now out in the public realm, players from across Azeroth have elected to play out their journey as a Dracthyr. Boasting a vast array of different customisation options in the character creator, I asked production director Pat Dawson if other races will get the same treatment in the future.
Best MMORPGs on PC
,
The best WoW addons
,
WoW Classic leveling guide
---
PCGamesN Friday, July 15, 2022 11:53 AM
Nvidia has rolled out a hotfix for its GeForce 516.59 driver, and it resolves performance woes in FPS games like Apex Legends, Halo Infinite, Overwatch, and Destiny 2. The patch resolves a host of issues that arrived with its latest graphics card software, including freezing, crashing, and stability woes.
RTX 4000 - everything we know
,
GeForce Now RTX 3080 review
,
Best graphics card
---
PCGamesN Friday, July 15, 2022 12:21 PM
Which is the best Mac VPN for you to use in 2022? Why, what a good question that is. If you're a Mac user you're going to want to make sure that your virtual private network of choice will be optimised for your preferred platform - you don't want to get something all set up, only to discover that it runs really slowly on macOS.
That's why we've picked out our choice for the best Mac VPN, along with several other top contenders (because, hey, though we have our favourites, that doesn't mean that there isn't a number of viable VPN options out there for Mac users). Our personal choice is ExpressVPN, and we've got an overview of the service below.
The best Mac VPN won't necessarily be the same for everybody. We all have different needs and different providers each fulfil different requirements. To make things as easy to understand as possible, we've tried to highlight the best features of each service and then explain who that's going to be most useful for.
Best SSD for gaming
,
How to build a gaming PC
,
Best gaming CPU
---
PCGamesN Friday, July 15, 2022 11:43 AM
Fallout 4 mods are infinite, transforming Bethesda's seminal, apocalyptic RPG in myriad large and small ways. You want more realistic blood effects? No problem. Cleaner building and settlement mechanics? Done. Final Fantasy 7's Midgar, dropped right in the middle of the map? Easy. But for our caps, the best mods are the ones that make subtle but vital improvements to fundamental mechanics – that keep the base game intact, but just make it, well, better. And that's what we have here, a new Fallout 4 mod that overhauls the whole sneaking and detection systems, and makes the nuclear dystopia feel more like a Dishonored-style stealth game.
Stealth and Enemy Behaviour by Urania is built to address a few very specific -- and highly frustrating -- issues in Fallout 4's "sneaking" mechanics. We say "sneaking" because like anyone who's tried to play Fallout the Metal Gear Solid way, we've found ourselves constantly wrong-footed by arbitrary and unfair enemy AI. "If one enemy hears a little noise you make, instantly they all know your exact location", Urania writes. "With these changes, it's at least possible to clear enemy areas now, stealthily".
Fallout 4 console commands
,
Fallout 4 mods
,
Buy Fallout 4
---
PCGamesN Friday, July 15, 2022 11:45 AM
Genshin Impact's world of Teyvat is now much larger than it was when the game first launched. There are plenty of new cities, islands, and unique regions to explore. Unfortunately, sprinting through the world to get from place to place between Teleport Waypoints isn't always the most fun gameplay experience. But what if you could ride mounts? Twitter user Jared Nyts took that thought and brought it to life with a few interesting concept images.
Genshin Impact 2.8 release date
,
Genshin Impact character tier list
,
Genshin Impact leveling guide
---
PCGamesN Friday, July 15, 2022 10:45 AM
Striking a balance with gaming laptop specs isn't easy, especially if you're looking for something with the best graphics card. That said, portable powerhouse deals do pop up from time to time, and you can currently grab $600 off the Gigabyte Aero 15, which comes equipped with an RTX 3070 GPU and a 4K OLED screen.
Gigabyte Aero 15 laptop review
,
Gigabyte Aorus X470 Gaming 7 WiFi review
,
Best AMD gaming motherboard
---
PCGamesN Friday, July 15, 2022 10:41 AM
Looking for a Genshin Impact tier list? There are currently 51 Genshin Impact characters available, so there's no shortage of candidates for your dream team. But with so many different weapon, elementals, talents, ascension bonuses, and constellations upgrades, finding your favourites can be challenging.
Don't let the placement of the characters on our Genshin Impact tier list deter you from pulling on the next character banner. While base stats and elemental abilities are important, the value of a character also depends on personal playstyle, available weapons and artifacts, and team composition. That being said, if your favourite character is in C tier or below, you may struggle to get past some of the more challenging Spiral Abyss floors. Don't worry too much if your favourite character is on one of the lower tiers; you can still make it work with our recommended Genshin Impact builds.
In general, being on a high tier means that the character is the best Genshin Impact character in their role, is not too difficult to build, and performs well regardless of teammates. Being on a lower tier means that there are better alternatives, or the character needs a very specific build or team to shine. Just to note, the characters are not ranked within their own tier, and with that out of the way, let's take a look at our ranking of characters in our Genshin Impact tier list.
Genshin Impact 2.8 release date
,
Genshin Impact character tier list
,
Genshin Impact leveling guide
---
PCGamesN Friday, July 15, 2022 10:10 AM
For Valorant players on the lookout for the hottest cosmetics, there's one particularly elusive trinket in the FPS game that many have their eyes on - and now Riot has detailed how to get a Fist Bump Riot Gun Buddy. Or, perhaps more accurately, how not to get one - with a post warning players that bothering Riot employees about the item is a surefire way to miss out on any opportunity to get one for yourself.
In a post entitled "How to get a Riot Gun Buddy," the Riot team explains how employees decide which players to hand out the limited trinkets to. At a surface level, the advice is very simple - "demonstrate good sportsmanship while in a match with a Riot employee." The post goes on to say that employees are on the lookout for players "being a positive and motivating part of their team."
Importantly, the post also stresses that asking a Rioter for one of the Gun Buddies, or sending them a Twitter DM inquiring about them, will almost certainly lessen your chances of receiving one. It states that, "there's a limit to the number of Fist Bumps each Rioter can give out," so the team are fairly choosy about when and where they hand them over.
Valorant characters: all agents and abilities
,
Valorant tier list
,
Valorant crosshair codes
---
PCGamesN Friday, July 15, 2022 10:06 AM
Want to know where to find all of the Elden Ring dungeon locations? This open-world game has many optional areas to explore in every region, more so than any other FromSoftware game. These dungeons house some vitally important gear, from healing items and weapons to key items required to unlock new areas.
You may find that finding the Elden Ring dungeon locations is the easy bit. Particularly tough as enemies await inside to pounce on any unsuspecting adventurers who dare to enter. Some dungeons even have deadly traps to avoid an untimely demise from a poison dart or a gargoyle tower burning you to a crisp.
We go over in far more detail elsewhere where all of the Elden Ring bosses are and how to find all of the well-hidden collectibles in every dungeon, such as the Elden Ring Ashes of War and the Elden Ring crystal talismans. For now, though, if you simply want to find all 53 optional Elden Ring dungeons, you can find a list of their locations below listed by region.
The best Elden Ring builds
,
Elden Ring bosses
,
The best Elden Ring classes
---
PCGamesN Friday, July 15, 2022 10:08 AM
Want to know more about Kerbal Space Program 2's release date? Kerbal Space Program is a cute space exploration sim, officially released back in 2015 after spending almost four years in beta. Its sequel, Kerbal Space Program 2 (KSP2), has also been in the works for some time now, with an initial release date set back in 2021. While we've used the word "cute" - and Kerbals most certainly are - don't be fooled. Kerbal Space Program is one of the most realistic and well-researched space games in existence.
Developer Intercept has been keen to point out that KSP2 is a real attempt at visualising what the future of space exploration has in store for us. The team has been working with actual astrophysicists for accuracy - right down to Metallic Hydrogen fuel and its very factually-correct pink exhaust. What's more, Intercept has taken some of the known frustrations with KSP1 and ironed them out for its follow up. Here's a summary of what we know so far about Kerbal Space Program 2's release date.
The best space games on PC
,
The best simulation games on PC
---
Rock Paper Shotgun Latest Articles Feed Friday, July 15, 2022 1:30 PM
As much as I enjoy watching the Tour De France, I have a weak grasp of professional cycling's strategic level. While individual riders get the fame, it is a team sport with complex tactics and strategies across each stage and the overall race—which sometimes leave me flummoxed. So to help me better understand, I've been playing two strat-o-management games: the flashy Pro Cycling Manager 2022 (from the makers of the official Tour De France game) and the board game-esque indie game The Cyclist: Tactics.
---
Rock Paper Shotgun Latest Articles Feed Friday, July 15, 2022 12:46 PM
My family is obsessed with Wordle. Their love for the five-letter-word guessing game has become so strong that we've had to create a separate family Whatsapp group for it. Now, Wordle owner The New York Times has partnered with Hasbro to make it into a real-world tabletop game - and I think I might have excuse myself from every family gathering going forward, because I know that someone's inevitably going to buy this for someone's Christmas or birthday present in the future, and it's going to be all they ever want to do and talk about. Help.
---
Rock Paper Shotgun Latest Articles Feed Friday, July 15, 2022 11:50 AM
Earlier this week, Unity announced they were merging with mobile ads company ironSource, who are arguably best known for developing a malware installer in 2015. Unsurprisingly, game developers were not pleased. If that wasn't enough, however, Unity CEO John Riccitiello was interviewed by PocketGamer.biz on Wednesday, wherein he called developers who failed to plan monetisation strategies when creating their games were "some of the biggest fucking idiots". Oh dear.
---
Rock Paper Shotgun Latest Articles Feed Friday, July 15, 2022 10:37 AM
For the most part, PowerWash Simulator helps me reach a state of total focus. Grime must be eliminated and I am there to facilitate that request with water and power. But occasionally I succumb to frustration as something I consider pristine isn't determined clean by the little progress bar that usually pats me on the back for jobs well done.
Then I learned that although grime can't move, it makes up for it with cunning. It cements itself on surfaces in ways you wouldn't expect, as if to belittle my cleaning standards. After many encounters, I've identified this menace as The Underside: a secret boss you'll need to beat to become the ultimate power washer.
---
Rock Paper Shotgun Latest Articles Feed Friday, July 15, 2022 10:07 AM
Prettiness, a strong musical score, and being a very welcome product of Persian myth and literature rather than Mount Olympus or Shakesbore again are good reasons to consider The Tale of Bistun. But I am absolutely shallow enough to be immediately invested in a game that implies my overarching goal will be to team up with Shohreh Aghdashloo. It turns out she's barely in it, but by the time I'd figured that out I was already won over.
---
Twinfinite Friday, July 15, 2022 5:57 PM
Players will now have more control in The Sims 4 sexual orientation update.
---
Twinfinite Friday, July 15, 2022 5:36 PM
A couple of solutions on how to fix Netflix error NSES-500!
---
Twinfinite Friday, July 15, 2022 5:34 PM
Sucker Punch's Ghost of Tsushima will be two years old on Sunday, July 17, and the developer published some statistics to celebrate.
---
Twinfinite Friday, July 15, 2022 5:14 PM
A Wordle a day keeps the... word doctor away?
---
Twinfinite Friday, July 15, 2022 5:07 PM
Breaking down Nickmercs rant on Halo Infinite.
---
Twinfinite Friday, July 15, 2022 4:15 PM
Following the recent reveal of the RPG Warhammer 40,000: Rogue Trader, Owlcat Games released a new dev diary video.
---
Twinfinite Friday, July 15, 2022 2:13 PM
Making Free Agent signing about more than money is a fun change.
---
Twinfinite Friday, July 15, 2022 1:40 PM
Recapping the best games releasing before the end of the year!
---
Twinfinite Friday, July 15, 2022 1:33 PM
Bandai Namco released another character trailer of its upcoming fighting game JoJo's Bizarre Adventure: All-Star Battle R.
---
Twinfinite Friday, July 15, 2022 1:18 PM
Today Sony Interactive Entertainment announced that it has closed the deal to acquire Destiny 2 developer Bungie.
---
Twinfinite Friday, July 15, 2022 12:12 PM
Gamers are being targeted by scalpers as the Jotnar Edition of God of War Ragnarok is being sold for more than double its retail price.
---
Twinfinite Friday, July 15, 2022 11:48 AM
Today the NPD made public its statistics for video game sales in the United States related to the month of June 2022.
---
Twinfinite Friday, July 15, 2022 11:48 AM
Crazy to think this has been in development since 2018 and we only found out a month ago.
---
Twinfinite Friday, July 15, 2022 11:43 AM
Four new Poke-Lid manhole designs will be installed this month in Toyohashi, Japan. These covers celebrate the culture of the city.
---
Twinfinite Friday, July 15, 2022 11:35 AM
Find them in Golden Apple Archipelago
---
Twinfinite Friday, July 15, 2022 11:06 AM
You may have heard of Mario Paint, but how many of these other weird Mario spin-off games did you know existed?
---
Siliconera Friday, July 15, 2022 3:00 PM
HoYoVerse released three tweets introducing Corin Wickes, a maid who will appear as a character in the upcoming game Zenless Zone Zero. Corin is a maid who is part of Victoria Housekeeping Co. From her quotes and character introduction, she is gentle and humble, but does not seem to realize how strong she is. This strength is likely a reference to her combat prowess.
Some basic information on Corin includes her age (16), blood type (Rh-negative), and star sign (Gemini). She likes to clean, which means that her job as a maid is perfect for her. According to customer feedback, Corin is very good at cleaning as well. However, her timid attitude and chainsaw cost her several stars. In her quote, she seems a little off, such as suggesting using a chainsaw or ax to peel an apple.
Her Japanese voice actress is Hiromi Igarashi. Previous roles from Igarashi include Futaba Anzu from The Idolmaster Cinderella Girls, Jack-O' from Guilty Gear, and Symonne from Tales of Zestiria. It is unknown who will provide the English voice of Corin, assuming there will be an English dub for Zenless Zone Zero.
Zenless Zone Zero is an action RPG in development at HoYoVerse, which is the company behind games such as Genshin Impact. In the game, the player has a "dual identity" that they use in a second universe that acts as a parallel world to ours. There will be various factions that players can interact with to uncover a conspiracy. Other characters teased thus far include Soldier 11 and Anby Demara.
Zenless Zone Zero is in development. It will come out on Windows PC and mobile devices.
The post Newest Zenless Zone Zero Character is Corin Wickes appeared first on Siliconera.
---
Siliconera Friday, July 15, 2022 2:00 PM
Nintendo is buying an animation studio. The company announced on July 14, 2022, that it is acquiring Japan-based Dynamo Pictures. According to Nintendo's press release, the acquisition is intended to "strengthen the planning and production structure of visual content in the Nintendo group." The acquisition is expected to cost 34.5 million JPY (about $250,000 USD).
When the deal closes in October 2022, Dynamo Pictures will be renamed "Nintendo Pictures." It will focus on "the development of visual content utilizing Nintendo IP (Intellectual Property)."
Dynamo Pictures isn't particularly well-known among anime fans. However, the CG animation studio has helped with a variety of productions throughout the anime industry. Dynamo is credited with work on the Rebuild of Evangelion 2.0 film, creating models of the Evangelion units. It assisted with CG animation for Ghost in the Shell: SAC_2045, Kingsglaive: Final Fantasy XV, Back Arrow, Harlock: Space Pirate, Resident Evil: Infinite Darkness, Yuri!!! on Ice, and Dragon Ball Super: Super Hero. It also performed motion capture for games like Monster Hunter Stories, Persona 5, Death Stranding, and even the remake of NieR Replicant. It's even done MX4D work, adapting films like Demon Slayer: Mugen Train and Evangelion 3.0+1.0 to the environmental effects of MX4D "Immersive Seating."
Importantly, Dynamo Pictures has worked with Nintendo before as well. In 2014, it helped produce the Pikmin Short Movies, a series of CG shorts based on the Pikmin games.
Nintendo's acquisition of Dynamo closes in October 2022.
The post Nintendo Buys Dynamo Pictures Animation Studio appeared first on Siliconera.
---
Siliconera Friday, July 15, 2022 1:00 PM
CyberConnect2 announced that it will release Fuga: Melodies of Steel 2, following the first game's release in 2021. Further details about the game will appear during an anniversary live stream later this month. To celebrate the original game's one-year launch anniversary, CyberConnect2 also released a free demo version of Fuga: Melodies of Steel. [Thanks, Dengeki!]
Released in 2021, Fuga: Melodies of Steel is a tactical RPG based on CyberConnect2's Little Tail Bronx universe. The game features a group of anthropomorphic cat and dog children who use a giant tank to rescue their families from an invading nation. The game was released on Nintendo Switch, Playstation, and Xbox consoles, as well as Windows PC.
The new teaser website reveals that CyberConnect2 will announce more details about the upcoming sequel on July 28, 2022. Furthermore, the company is also hosting a special anniversary live stream on YouTube, where it will discuss the series' development so far. The live stream will begin on July 28, 2022, at 8 PM Japan Time (4 AM PST / 1 PM CEST). CyberConnect2 CEO Hiroshi Matsuyama and Fuga producer Tetsuya Murakami will make an appearance.
Below is a link to the planned special anniversary live stream:
https://youtu.be/0cJxC54p8iY
Additionally, a free demo of Fuga: Melodies of Steel is now available as part of the game's one-year anniversary. The demo allows users to play up to the game's third chapter.
Fuga: Melodies of Steel 2 is in development. Further information will release on July 28, 2022. Fuga: Melodies of Steel is available to play on PC, Nintendo Switch, PlayStation 4, PlayStation 5, Xbox One, and Xbox Series X|S.
The post CyberConnect2 Announces Fuga: Melodies of Steel 2 appeared first on Siliconera.
---
Siliconera Friday, July 15, 2022 12:00 PM
Bandai Namco revealed more information about the gameplay and modes available in Taiko no Tatsujin: Rhythm Festival. It was announced back in February 2022 and is slated for release on the Switch on September 23, 2022. Like previous entries, it'll have a variety of gameplay modes to keep aspiring Drum Masters entertained.
The opening mode of Taiko no Tatsujin: Rhythm Festival is actually a story mode, set in the game location of Omiko City. Players join Taiko mascot Don-chan ahead of a planned fireworks display. While attempting to drum away some inclement weather, the pair encounter a new friend, Kumo-kyun the mysterious cloud. Together with Don-chan and Kumo-kyun, players continue their journey to bring rhythm and joy to Omiko City, while aiming to become a Taiko Master. The game also supports a variety of control options in handheld and docked modes. Motion controls, touch controls, and controls using the Taiko Drum peripherals are supported. Online and local multiplayer for up to two players are supported for the core Taiko Mode and the game's second mode, "Great Drum Toy War."
The core rhythm game has an initial lineup of 76 songs, including songs like "Gurenge," "Feel Special," "Into the Night," and "Cruel Angel's Thesis." The songs can be played on various difficulties, from "Easy" to "Extreme." A special subscription service, the Taiko Music Pass, adds over 500 additional songs, with more added each month. Songs include themes from popular anime, Vocaloid songs, game soundtracks, and classical music.
Great Drum Toy War is a competitive mode in Taiko no Tatsujin: Rhythm Festival. Players will create a deck of their favorite toys. Drumming well during the stage spawns toys from the deck that battle against their opponents'. Toys and skills can cause various effects to interfere with an opponent's play. For example, one skill causes false notes to appear on the opponent's rhythm line. New toys can be unlocked in the in-game store. Both Great Drum Toy War and Taiko Mode support online matchmaking.
Another party mode, this time built for up to four players, is "Don-chan Band." Don-chan Band challenges players to play in sync, with each taking control of a different instrument. Don-chan Band supports 20 songs in the lineup.
Taiko no Tatsujin: Rhythm Festival is in development and will release on Nintendo Switch on September 22, 2022.
The post Taiko no Tatsujin: Rhythm Festival Gameplay Modes Detailed appeared first on Siliconera.
---
Siliconera Friday, July 15, 2022 10:00 AM
Suzume no Tojimari (lit. "Suzume's Door-Locking") is the next film from Your Name and Weathering With You director Makoto Shinkai. It's his first film since Weathering With You premiered in 2019. Toho debuted the first full trailer for Suzume no Tojimari on July 15, 2022. A short teaser debuted on April 10, 2022, after Toho confirmed the film's November 11, 2022 opening date in Japan.
Check it out below. The Suzume no Tojimari trailer is set to the film's theme song, "Suzume," and English translations of the lyrics are available via closed captions.
https://www.youtube.com/watch?v=F7nQ0VUAOXg
The Suzume no Tojimari trailer opens with footage of the protagonist, 17-year-old Suzume. She's played by actress Nanoka Hara, who rose over 1,700 other audition candidates to secure the role. What's more, Suzume no Tojimari is her first anime voice-acting credit. She also sings the theme song.
The film's signature visual of a lone door standing in a flooded ruin takes prominence as the center of supernatural happenings in the film. The story of Suzume no Tojimari focuses on Suzume's life in a quiet Kyushu town. There, she encounters a mysterious young man who is "seeking a door." When she opens it, other supernatural doors open all across Japan, unleashing catastrophe on those nearby. It's up to Suzume to close the portals and prevent further destruction. Other shots from the Suzume no Tojimari trailer include vistas of urban, rural, and mystic scenery, an animated chair, a mysterious cat, and a journey across Japan.
Suzume no Tojimari opens in Japan on November 11, 2022. Crunchyroll, Sony Pictures, and Wild Bunch will handle international releases outside Asia and are targeting a release window in early 2023. At this time, Asian release partners have not yet been confirmed.
The post Suzume no Tojimari Trailer Opens Door to November Debut appeared first on Siliconera.
---
PC Invasion - FeedDDD Friday, July 15, 2022 5:00 PM
Halo Insiders, check your notifications: the Halo Infinite network co-op test has gone live. Eligible insiders should now have a invite to download a test flight to try out via Steam. The test runs from today until August 1. It should be plenty of time to gather some fellow Master Chiefs, kill some Grunts, and try out the new Mission Replay option. As it is a separate build, your current progress in Halo Infinite won't carry over. Every player will start from scratch. Collectibles like data pads, as well as Spartan Cores, are shared among everyone in a party. Developer 343 Industries detailed quite a bit about the Halo Infinite co-op test yesterday via a live playthrough. But the team included everything you should know in an overview over at the Halo Waypoint website. "When the Fireteam Leader starts a co-op campaign session, all players in the Fireteam will be prompted to select their save file," the overview reads. "Using the selected save files, the F...
---
PC Invasion - FeedDDD Friday, July 15, 2022 4:30 PM
Graphics card prices just keep getting better as a result of changing market conditions. You can now find massive discounts on a variety of great gaming hardware options compared to the expensive market of yesteryear. The Nvidia RTX 3080 12GB is now particularly enticing thanks to price drops, and you can even get the liquid-cooled EVGA Hybrid model with bundled extras for just $799 USD. This deal is directly available at EVGA and includes said RTX 3080 12GB Hybrid, a Z12 RGB mechanical gaming keyboard, plus Steam codes for Doom Eternal (with The Ancient Gods DLCs) and Ghostwire: Tokyo. For $799 USD, that's the best deal for this graphics card that we're currently aware of. One major perk with this deal is that it's not just a run-of-the-mill RTX 3080. The 12GB version offers improved performance of at least 5% on average over the original RTX 3080. You also get the additional two GBs of VRAM to assist with high resolution gaming (4K) performance in today'...
---
PC Invasion - FeedDDD Friday, July 15, 2022 4:00 PM
Recently, a new indie studio by the name of Spiral Bound Interactive announced an upcoming horror game called You Will Die Here Tonight. Although this game explicitly takes inspiration from classic horror titles such as Resident Evil, it still boasts some notable mechanics that help it stand out from the pack. The game has a slated release window of 2022, so old-school horror fans may want to save up for this one within the next few months. According to a press release, the idea of You Will Die Here Tonight came from Spiral Bound creative director Jonathan Williams' unique experience with the first Resident Evil. During his younger years, Williams rented a copy of Resident Evil but could not save his progress due to lacking a PlayStation memory card. Because of this, he tried to complete the entire game in one sitting, an intense experience that led to every enemy, obstacle, and death coming with potentially severe consequences. With You Will Die Here Tonight, he aimed to ...
---
PC Invasion - FeedDDD Friday, July 15, 2022 4:00 PM
The legacy of Star Wars is undeniable, and it carries a similarly storied legacy in the PC gaming space too. Decades' worth of games set in the galaxy far, far away have come in all shapes and sizes. Some games have been high-speed racers or turn-based RPGs, while others have been space flight simulators or Jedi-focused action adventures. There's no shortage of ideas for what a game developer can do with the Star Wars license. Fans of the franchise all have their own favorites they can point to when it comes to Star Wars games, but some titles have been universally praised by all who enjoy George Lucas' sci-fi universe. Star Wars may never have been as popular in the gaming space if it weren't for these spectacular games on PC. Star Wars: Dark forces PC gaming in the 1990s felt more experimental for Star Wars games, and few of them had an edge like Star Wars: Dark Forces. The first-person shooter put players in the boots of Kyle Katarn as he traversed through Empire ...
---
PC Invasion - FeedDDD Friday, July 15, 2022 2:00 PM
We've known that Nvidia's planning to release the RTX 4090 sometime this year, with a release date in October seeming likely. Alongside this, the expectation was that we'd also see multiple tiers in the RTX 4000 Series family launch in Q3/Q4 as well. However, a new report suggests we may not see Nvidia's RTX 4080 or 4070 GPUs until 2023. But that's only if Nvidia decides to push the launches back that far. This decision is supposedly due to multiple factors behind the scenes. Graphics card availability is in much better shape these days than it was in 2021. Supply chains are now better prepared for high volume production. There's also the cryptocurrency crash to consider, which has caused an abrupt dip in demand. Previously, the cryptocurrency boom was a major factor in graphics card sales and a major problem for consumers. But since its downfall, a flood of used cards are beginning to hit markets. According to a new report, Nvidia may push ba...
---
Tabletop Gaming News Friday, July 15, 2022 5:00 PM
---
Tabletop Gaming News Friday, July 15, 2022 4:00 PM
---
Tabletop Gaming News Friday, July 15, 2022 3:00 PM
---
Tabletop Gaming News Friday, July 15, 2022 2:00 PM
---
Tabletop Gaming News Friday, July 15, 2022 1:00 PM
---
Tabletop Gaming News Friday, July 15, 2022 12:00 PM
---
Tabletop Gaming News Friday, July 15, 2022 11:00 AM
---
Player Assist | Game Guides & Walkthroughs Friday, July 15, 2022 4:00 PM
Act I – When the Crux Shines Bright Beidou is a 4-star character that plays an important role in the main lore of Genshin Impact. She has appeared several times in the Archon Quest and has even helped you, the traveler, get past the raging storm at sea that has prevented people from traveling in […]
---
Player Assist | Game Guides & Walkthroughs Friday, July 15, 2022 3:00 PM
An exclusive gun buddy for the competitive yet well-mannered gamer. The Riot Fist Bump Gun Buddy is arguably the most exclusive Gun Buddy in-game. While some pros and Riot employees have had access to this Gun Buddy for a while now, most mere mortals and casual gamers haven't had the chance to acquire these dangly […]
---
Player Assist | Game Guides & Walkthroughs Friday, July 15, 2022 2:00 PM
Some mods won't work with the latest GTA 5 version, but you can't play GTA Online if you're on an older version. Newer games often start with a laundry list of bugs and issues, which will be slowly addressed through patches or updates. Even though developers have spent a few years developing and creating some […]
---
Player Assist | Game Guides & Walkthroughs Friday, July 15, 2022 1:00 PM
Fragments of the Past is a quest given by Gunther, the town's librarian and curator of the Stardew Valley Museum. Since he is also an avid collector of artifacts, Gunther will be looking for someone who can collect 100 Pieces of Bones for him. Bone Fragments, Animal Remains, and Fossilized Artifacts are some of the […]
---
Player Assist | Game Guides & Walkthroughs Friday, July 15, 2022 12:00 PM
Send your most-used phrases instantly in-game through Quick Statements. Game developers continuously develop ways to make communication faster and more efficient in-game. As games become increasingly competitive, players must have a reliable way of sending information to allies or teammates to ensure that strategies and plays are executed to a T. Competitive online games such […]
---
Player Assist | Game Guides & Walkthroughs Friday, July 15, 2022 11:00 AM
The Chasm Delvers is a World Quest Series in Genshin Impact that tells the story and details of the region called The Chasm. The said area in Lisha, Liyue, is a mining ground that has been sealed because of an unknown phenomenon that has caused mysterious accidents to the workers. This chain of world quests […]
---
Level Up Friday, July 15, 2022 1:56 PM
A new developer diary has revealed that the new Skate title, which has been officially dubbed…
---
Level Up Friday, July 15, 2022 12:30 PM
After being announced for Japan <a href="https://www.gameinformer.com/2022/06/03/sega-reveals-mega-drive-mini-2-and-here-are-the-games-confirmed-for-it-so-far" target="_blank" rel="noopener">last month</a>, Sega's Genesis Mini 2 has…