---
Kotaku Friday, April 15, 2022 6:25 PM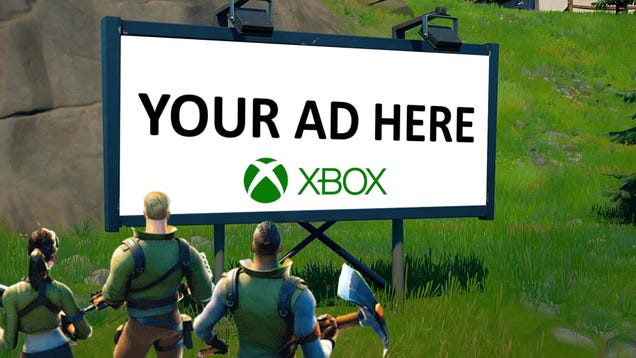 Raise your hand if you're excited to see more ads inside your favorite video games? I don't see any hands. Well, bad news: A new report claims that Microsoft is building an advertising program to give "select brands" the ability to buy ads that will then appear in free-to-play Xbox games. And while the report says…
---
Kotaku Friday, April 15, 2022 5:15 PM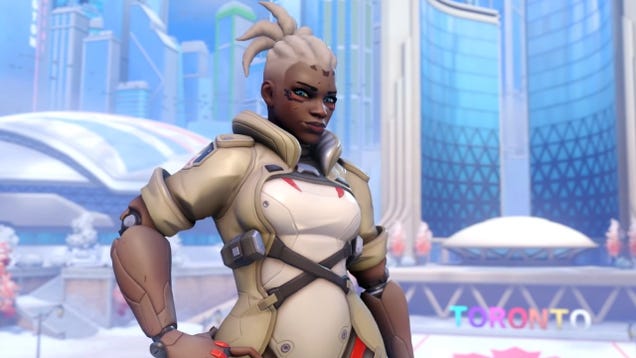 After years of waiting for an update, we finally know what exactly Overwatch's 33rd playable character, Sojourn, can do–and why her release has taken so long.
---
Kotaku Friday, April 15, 2022 3:45 PM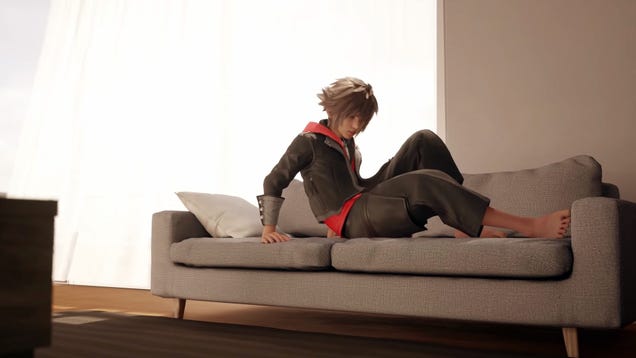 Kingdom Hearts stans are tearing all the meat off the bones from the recent Kingdom Hearts IV announcement trailer, picking it apart for any and all possible details about Sora's upcoming adventure. There's a bit of disappointment to go with the hype, like the painful revelation that our big-shoed hero doesn't…
---
Kotaku Friday, April 15, 2022 3:30 PM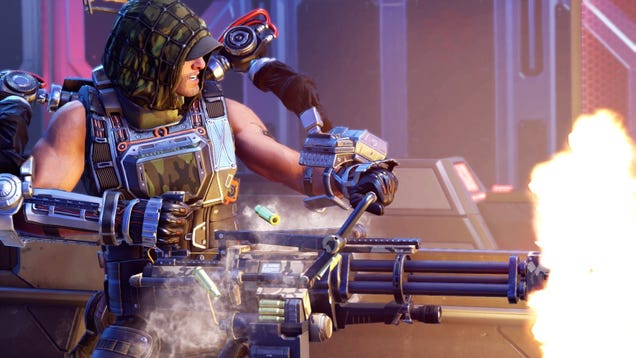 XCOM 2 is very good. Some have even called it one of the best PC games ever made. Even if you don't agree with that, it's still an incredible strategy game pitting aliens against humans in a large-scale, global conflict. Now, via the latest Epic Games Store giveaway, you can get XCOM 2 for the low cost of nothing.

---
Kotaku Friday, April 15, 2022 2:40 PM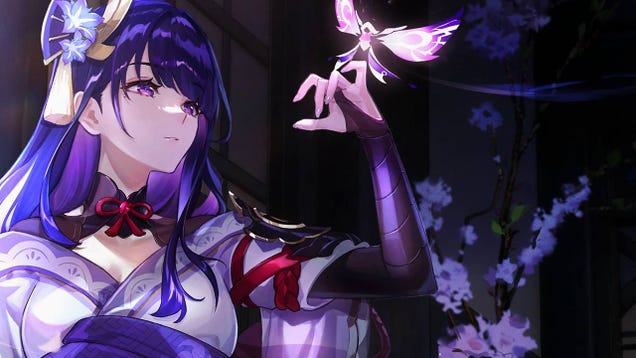 For the past few days, Genshin Impact players have been speculating about how extended lockdowns and food crises in Shanghai have been affecting the game's development. The promised teapot event was never released, and the Serenitea housing system has been in extended maintenance mode since the beginning of April. …
---
Kotaku Friday, April 15, 2022 12:55 PM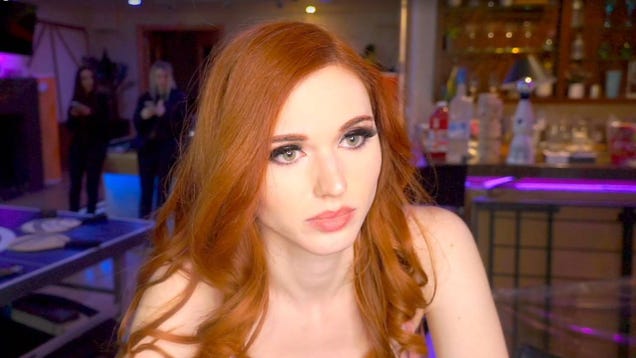 On April 12, top Twitch streamer and content creator Kaitlyn "Amouranth" Siragusa announced her intention to quit OnlyFans this June. She tweeted that she had made a $350,000-$400,000 investment in Twitch, and that she had plans for "moving "influencer" and "creator economy" into what is traditionally the domain and…
---
Kotaku Friday, April 15, 2022 12:35 PM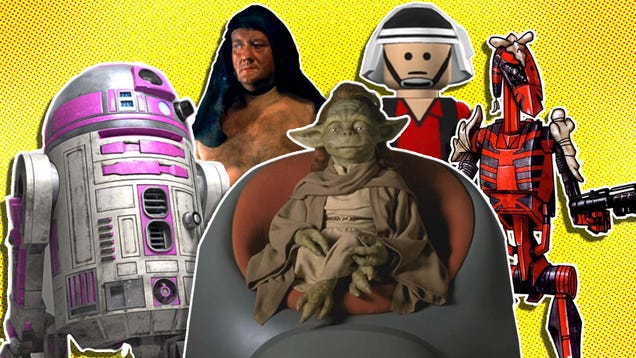 The Star Wars universe is filled with a long, ever-growing list of scoundrels, droids, aliens, and other characters. Many of them have gone on to become fan favorites, famous villains, or iconic heroes. However, for every Darth Vader or Luke Skywalker or Rey, there are a dozen nobodies and obscure weirdos hiding out…
---
PCGamesN Friday, April 15, 2022 5:48 PM
Warframe's New War expansion marked a seismic shift for the ever-changing space ninja game - the threat of the Sentients annihilating the Origin System forced new allegiances, as well as a trip into Tenno history with a visit to the Zariman Ten Zero. In Angels of the Zariman, Warframe will give players the chance to dig into that piece of their characters' past further - and it's adding new game modes, new characters, and all new narrative twists and turns.
"We were really fortunate with the reception to the Zariman segment of the New World quest, it really gave us confidence to go further," says Rebecca Ford, Warframe's live operations and community director. "That was a lucky preview that reinforced that we were on the right track."
Originally, Ford tells us, Digital Extremes had hoped to include more of the Zariman in The New War. "The thing that no one will believe is that we wanted to have the Zariman playable with the New War, but we were like, no, we need to put more into it," she says. "Now we're in April, and all the pieces are there for it and we're releasing it, but it took about a month to really reorient and make sure that we were hitting a content bar that players want for their post-New War world."
Play Warframe for free
,
Warframe builds
,
Warframe Duviri Paradox release date
---
PCGamesN Friday, April 15, 2022 4:08 PM
Now that everyone is settling into Project Zomboid's lively multiplayer modes, developer The Indie Stone has its sights set on another transformational addition to the lo-fi zombie survival game. The NPC system, which the studio revealed earlier this year, is shaping up to be a complex narrative engine that generates detailed individual stories for each character - and you'll be able to become part of any one of them.
The Indie Stone discusses the NPC system in a blog posted this week. When they arrive, Project Zomboid's NPCs won't simply be holed up in various houses or fortresses, they'll be in the process of working toward their own goals, and they'll be able to relate their stories to you around the campfire.
The post is an interesting peek into how games are made. Each NPC in Project Zomboid - once they arrive in update 43 - will start with a set of circumstances that determines the opening of their story. From there, the NPC system will send them out into the world, where the system will track where they are and what happens to them. A family might set out to reach the Louisville hospital when they discover one member has fallen mysteriously ill, but have to leave their vehicle when they encounter a military roadblock on the way.
---
PCGamesN Friday, April 15, 2022 3:00 PM
Minecraft is a sandbox game where you can build just about anything you can think of. That means you can play Wordle or Minesweeper in Minecraft if you want to. The possibilities are endless, and that also means players can go way beyond just recreating games we all know and love, and make some really cool original content - including houses full of grisly horrors.
One thing that many people might not think of when playing Minecraft is how good it can be as a horror game. While a lot of players like to make the world look pretty and mess about with creating absurd Redstone creations, others like to lean into the unsettling nature of some of the game's areas. That's exactly what TheChopper2112 and SSupersette on Reddit have done with this horror map.
The two Redditors created the map as part of the Yeggs Spring 2022 Mapjam, where lots of creators put their heads and pickaxes together to develop new maps as part of a competition. This kind of thing is always going to throw up a lot of interesting finds, and you should have a look through if you're looking for new experiences. You can find the full list of maps in this spreadsheet, but the one you'll want to try out for the scary experience is Ashen.
Minecraft console commands
,
Minecraft skins
,
Minecraft mods
---
PCGamesN Friday, April 15, 2022 1:29 PM
Xûr is Destiny 2's Exotic gear merchant. He appears every weekend to sell the game's most coveted items in exchange for Legendary shards, but if you're a casual player with limited shards to spend, it can be hard to know which of his wares is most worth your investment. That's where we come in.
As of June 12, 2020, it appears that Xûr is back to providing random rolls - so the Exotic merchant is providing more excitement than he has in a long time. Xûr appears every Friday at 10am PDT / 1pm EDT / 6pm BST, and will stick around until the Tuesday reset. We'll update this guide shortly after he arrives, so if you're reading this, you need only read on to learn where he is, and which are the best items he's selling this week.
Now we're in Beyond Light territory, but Xûr's first appearances have been at the usual spots - so maybe don't expect too many surprises from the merchant in the new year of Destiny content.
Destiny 2: Beyond Light review
,
Destiny 2 exotics
,
Play Destiny 2
---
PCGamesN Friday, April 15, 2022 1:04 PM
Fortnite is back at it again with another new musical crossover, but this time with an entire festival. That's right, Fortnite is going to be bringing the majesty of Coachella into the game with a few new skins and a bunch of music. It's the perfect vibe for the festival, which has always been just as much about style as it is sound.
The music will be in the game via the Icon Radio station and will have songs from over 30 different artists to listen to. Granted, you'll probably not get to hear many of them if you're only playing in the battle royale modes, but it's always nice to have some new music to vibe to.
The skins are the stars of the show here though. As of the 14th, both the Wilder and the Lyric outfits are available to buy. Each of these has their own collection of accessories along with alternate styles too. Then on the 21st, Alto and Poet will be in the shop, along with their accessories too.
Fortnite V-Bucks
,
Fortnite Skins
,
Fortnite Creative Codes
---
PCGamesN Friday, April 15, 2022 12:54 PM
eFootball 2022 has had a rough time of things. After its abysmal launch, the football game became the worst-reviewed game on Steam thanks to a non-stop cavalcade of bugs and glitches. After some smaller fixes and updates, Konami announced their big v1.0.0 patch for November only to then delay it into the spring. Well, spring is now here, and the update appears to have arrived as promised.
The new update claims to have rebuilt both player and ball behaviour from the ground up, and offers players a whole host of new moves and skills at their disposal. There are new tactical team battles, crossover moves, and team defending tactics. A new system called 'stunning kicks' can be applied to most types of pass, cross, through ball, and shot to modify them to more pacey, direct, or powerful versions depending upon the situation.
Outside of the mechanical reworks, the other major introduction here is Dream Team, a new game mode that seems to be Konami's replacement for the myClub mode of previous PES iterations. Players can build their own original team using in-game currencies to sign players and managers, train them to develop their skills and teamwork, and then compete in leagues against other players in 28-day phases. The first of these leagues is set to begin on April 21, giving players just over a week to prepare their squads.
---
PCGamesN Friday, April 15, 2022 12:12 PM
Patch 2.4 is now live for Diablo II: Resurrected, and it includes the first balance changes Blizzard has made to the RPG game's classes since 2010. Each of Diablo II: Resurrected's classes has undergone extensive tweaking, which Blizzard says should encourage more build diversity as it prepares for the first ladder season to get underway later this month.
Broadly speaking, the changes appear aimed at making under-used abilities and skills more attractive, and so most of the changes in the extensive patch notes are buffs that come either in the form of increased damage output or shorter cooldowns. However, each class has had specific tuning with some end goal in mind - for example, the developers felt that Summoner Druids were too restricted by the limit of one type of summonable at a time, and so now they can summon spirit wolves, dire wolves, and bears at the same time.
Some other impactful changes include the progress tracking for Uber Diablo being moved to regional databases (rather than within individual server instances), and hired mercenaries always matching players' level (instead of being within a certain range of that level).
Diablo 2: Resurrected review
,
The best RPG games
,
The best Diablo 2 Resurrected classes
---
Twinfinite Friday, April 15, 2022 2:00 PM
Publisher XSEED has announced they will be bringing previous Nintendo Switch exclusive No More Heroes 3 to PC, Xbox, and PlayStation 4/5. The announcement doesn't have an accompanying release date besides "this fall." XSEED announced the release in a Tweet, writing: Our favorite otaku assassin returns! Travis Touchdown has been forced out of retirement to […]
---
Twinfinite Friday, April 15, 2022 1:34 PM
Today the Pokemon Company released another of its "Soratobu Project" trailers created to encourage tourism in Japan.
---
Twinfinite Friday, April 15, 2022 12:38 PM
Today Square Enix released a new trailer of its live-action mystery-adventure game The Centennial Case: A Shijima Story.
---
Siliconera Friday, April 15, 2022 4:00 PM
A cat-focused survival simulation is heading to a new platform. A Street Cat's Tale is about to task PS4 owners with keeping a kitten alive. The game will show up on the console on April 28, 2022.
Despite the cute imagery and premise, A Street Cat's Tale is a challenging survival game. Players control a kitten separated from their mother. Their goal is to survive to adulthood. However, food is scarce. Especially so for food that is healthy and not hazardous to the kitten's health. Your goal is to keep them alive for 13 days. At that point, they will develop into an adult.
However, it won't just be you trying to keep a kitten alive. In addition to searching for food, people will encounter various NPCs. By connecting with other animals and humans, the kitten will form relationships. This means both talking to them and bringing them things. These bonds are connected to some of the 11 different endings in the game.
Here's a look at the PS4 trailer for A Street Cat's Tale.

This is one of many ports of the title. For example, a Nintendo Switch version appeared in March 2020.
A Street Cat's Tale will come to the PS4 on April 28, 2022. It is immediately available on the Nintendo Switch, PC via Steam, and mobile devices.
The post Keep a Kitten Alive on the PS4 Soon with A Street Cat's Tale appeared first on Siliconera.
---
Siliconera Friday, April 15, 2022 3:00 PM
Games don't always have to be artistic achievements with legendary elements. Sometimes, you need the interactive equivalent of a popcorn flick. This isn't to say there aren't layers to the story in Stranger of Paradise: Final Fantasy Origin. Rather, Kazushige Nojima, Tetsuya Nomura, and Tomoco Kanemaki came together and made something that is entertaining on multiple levels. It often feels intentionally and unintentionally funny. Likewise, the narrative does do some genuinely interesting things. But what really helps is this one of those games that very clearly broadcasts what it is. As a result, it feels quite satisfying.
Editor's Note: There will be Stranger of Paradise: Final Fantasy Origin story spoilers below.
So right off the bat, we have an idea of what's going on with Stranger of Paradise: Final Fantasy Origin's story. This is because, well, it is drawing from the very first Final Fantasy. People have an idea of what's going on in the world. Even if they didn't play that game, there's sort of a cultural awareness regarding it. There's evil in the world. There are crystals to visit. Four heroes set off to save the day. While this story is offering a different take on that, it is kicking things off with a similar foundation. Four warriors of light bearing crystals come to Cornelia. They're dark, possibly corrupted. The same four fiends are there. Chaos is our foe. It's all fitting, which is comforting in its way. The familiarity gives us a sense that something is coming. It sets us on edge to anticipate things.
Especially since we also know that Jack, our hero, is an icon. Before the game even released, Square Enix let us know he's Jack Garland. As in the Garland who kidnapped Princess Sarah of Cornelia in the original game, is connected to Chaos, and is responsible for the time loop that appears there. We go into Stranger of Paradise: Final Fantasy Origin knowing how the story will go. Which means the mystery becomes about what causes him to become the villains we know they'll be.
Again, which becomes satisfying as time goes on, because we see people hinting that they know what's happening. Jack is as oblivious as all of us. We're learning what's going on alongside him. But right away, King of the Dark Elves Astos recognizes the group. He knows what's happening. While it might seem a little off-putting, it soon becomes clear that he's a friend. And as we see him interact, he opens up. We understand how the time loops have hurt him too. How he's also against the Lufenian's actions as well and willing to help. The lengths he's gone to in order to assist.
But Astos opening up isn't the only foreshadowing that helps keep Stranger of Paradise: Final Fantasy Origins so enjoyable. There are also those four fiends. Going into the game, people might get suspicious. Not long before it came out, I told a coworker, "Ash, Jed, Neon, and Sophia are absolutely the fiends." And as expected, they are. We see them start to regain their memories as we play. They get deja vu. They recognize what's going on. They realize when Jack is starting to get back to the person they recognize. It starts to become more obvious that each one of them is also Lich, Kracken, Marilith, and Tiamat, and they're assisting this Garland even before he becomes the Garland players know from Final Fantasy. So even before we get to the reveal, we are sort of expecting. Which means someone might pick up on clues ahead of the unveiling. For example, like how Kraken's tentacles match Jed's hair.
There's even the way Stranger of Paradise: Final Fantasy Origin handles its obvious "isekai" element. From the moment we saw the initial trailers, which featured Jack, Ash, and Jed in contemporary clothing and Jack playing Limp Bizkit on his phone, it seemed like a case of actual people transported to a fantasy world. The actual Lufenian plot involved sending its agents, the titular Strangers, to keep using Cornelia and this other world for their own purposes. It used them to maintaining a time loop and continue a constant fight of light against dark.
This means that when someone does reach the end, we get to the most satisfying part of all. We see Jack embrace being the villain. And because this game is so over-the-top and even campy, those moments when he's snacking on the scenery become even more satisfying. We get why this person and his allies, who we've probably grown to love, made this face-to-heel turn. We understand what made the person so against Chaos accept it the way he did. We see how breaking the Lufenian time loop to create the situation in Final Fantasy is an ultimate "greater good" situation.
Stranger of Paradise: Final Fantasy Origin is available for the PS4, PS5, Xbox One, Xbox Series X, and PC.
The post Stranger of Paradise's Story Foreshadowing is Satisfying appeared first on Siliconera.
---
Siliconera Friday, April 15, 2022 2:00 PM
In November 2020, the Hatsune Miku NT appeared, and now in 2023 a figure based on her new design is on the way. Good Smile Company announced a figure based on iXima's art will appear in June 2023 in Japan. In August 2023, a North American release will follow. Pre-orders are open. It costs ¥22,000/$199.99.
The Hatsune Miku NT figure is a 1/8th scale one. This means she'll stand at just over eight and a half inches tall. While the design is reminiscent of her original outfit, the shirt has some extra frills, her sleeves look different, and the chain's design is altered. For the figure, the arm parts are translucent. She also comes with a translucent teal stand.
Here's a closer look at the upcoming figure from different angles.
[gallery columns="5" ids="924288,924289,924290,924291,924292" link="file"]
This isn't the only figure of the Vocaloid with a slightly different look. Good Smile Company held a poll for the Snow Miku 2023 design earlier in April 2022. The winner's art will be the inspiration for the next Nendoroid and figma in the series.
The Hatsune Miku NT figure pre-orders will be open until June 1, 2022. It is expected to debut in Japan in June 2023 and North America in August 2023.
The post Good Smile Company's Hatsune Miku NT Figure Costs About $200 appeared first on Siliconera.
---
Siliconera Friday, April 15, 2022 1:30 PM
It seems about a year after its Switch debut, the latest No More Heroes game will appear on more platforms. No More Heroes 3 will appear on the PS4, PS5, Xbox One, Xbox Series X, and PC. Both digital and physical copies will be available. The Day 1 Edition of the game will come with bonus items. There's no exact release date yet, but people can expect to see it in Fall 2022.
Here's XSEED Games' official announcement. It also shows how the physical Day 1 Edition copies will look.
Our favorite otaku assassin returns! Travis Touchdown has been forced out of retirement to defend not only Santa Destroy, but Earth itself! Bring on the beam katana and take on Travis' toughest challenge yet in #NoMoreHeroes3, coming this fall to PS4, PS5, Xbox, and PC! pic.twitter.com/kdEJnonUd5

— XSEED Games (@XSEEDGames) April 15, 2022

Should someone get that $59.99 version, they'll get some additional merchandise with a copy of the game. There will be a CD with some songs from the game. (Note that this isn't a full soundtrack.) People also get a 70 page art book and a miniature Santa Destroy license plate with "Moe~" on it.
No More Heroes 3 will come to the PS4, PS5, Xbox One, Xbox Series X, and PC in Fall 2022. The PC version will be available via Steam and Microsoft Windows Store. It is immediately available on the Nintendo Switch.
The post No More Heroes 3 PS4, PS5, Xbox, and PC Ports Announced appeared first on Siliconera.
---
Siliconera Friday, April 15, 2022 1:00 PM
People playing Mobile Suit Gundam: Battle Operation 2 may experience a difficult time logging into the Steam version of the game. According to the official Twitter account for Battle Operation 2, so many players are accessing it that folks may not be able to log into the servers.
Due to high server congestion, players will not be able to progress past the title screen. The tweet stated that if players cannot log in, they should wait for a while before trying again. It also apologized for the situation. The Steam page for the game also features an apology note. It noted that the official website will announce details when they are finalized.
Mobile Suit Gundam: Battle Operation 2 is in the midst of its first network test. The first session runs from April 14-16, 2022, but it is broken up into sessions. As for the second network test, it will take place from April 21-24, 2022. Players will be able to take part in the game at any time during that phase.
Mobile Suit Gundam: Battle Operation 2 is available on the PS4 and PS5. The Windows PC version, which will be available on Steam, doesn't have an exact release date yet. It will be a free-to-play game.
The post Mobile Suit Gundam: Battle Operation 2 Dealing with Heavy Server Load on Steam appeared first on Siliconera.
---
Destructoid Friday, April 15, 2022 7:00 PM
---
Destructoid Friday, April 15, 2022 6:00 PM
---
Destructoid Friday, April 15, 2022 5:15 PM
---
Destructoid Friday, April 15, 2022 5:00 PM
---
Destructoid Friday, April 15, 2022 4:30 PM
---
Destructoid Friday, April 15, 2022 4:00 PM
---
Destructoid Friday, April 15, 2022 3:30 PM
---
Destructoid Friday, April 15, 2022 3:00 PM
---
Destructoid Friday, April 15, 2022 2:30 PM
---
Destructoid Friday, April 15, 2022 1:53 PM
---
Destructoid Friday, April 15, 2022 1:30 PM
---
Destructoid Friday, April 15, 2022 1:00 PM
---
Destructoid Friday, April 15, 2022 12:30 PM
---
Destructoid Friday, April 15, 2022 12:00 PM
---
PC Invasion - FeedDDD Friday, April 15, 2022 7:00 PM
When shopping for a new power supply unit (PSU) for your PC, it can be a bit of a mysterious process. There are critical points one must consider, such as calculating the total wattage the PSU needs to supply, staying within the efficiency curve, knowing what type of power connectors you need, and how much extra headroom to account for. So, before making the decision of which PSU brand you want, you have to know what components will go into your build, both now and in the future as standards evolve. With all of this in mind, there's no better time than now to talk about the best PSU recommendations for PC gaming. Generally speaking, power supply requirements correlate with system component performance tiers. For instance, entry-level systems typically incorporate cheaper, low-power components that don't need high-wattage power supplies. In contrast, PCs housing the best modern CPU and GPU combos on the market need beefy power delivery to run the components properly. ...
---
PC Invasion - FeedDDD Friday, April 15, 2022 5:33 PM
You've made it to about the half-way point of the Elden Ring boss gauntlet. It kicked off with Sir Gideon Ofnir, who was really just the appetizer. But now, you're onto the main course. Godfrey, First Elden Lord, aka Hoarah Loux, has returned in the flesh, and he stands as the second to last boss fight in Elden Ring. It's been a tough ride, but stay firm — it'll soon be over. Note: For more information, check out our Elden Ring guides and features hub. Elden Ring boss guide – How to beat Godfrey, First Elden Lord Before facing Morgott, the Omen King, you got to dance with Godfrey's glorious, golden avatar. If you recall the fight, then you're already prepared. Well, mostly. Godfrey in his actual form is far more imposing, with a larger health pool. He dishes out a lot more damage as well, plus he now has a second phase. And then, things get really interesting. Before that, though, let's talk phase 1. Elden Ring Godfrey...
---
PC Invasion - FeedDDD Friday, April 15, 2022 4:30 PM
The lore and myths surrounding vampires have existed for centuries. These beings walk amongst normal humans, albeit at night. But the biggest difference between humans and vamps is the fact that they feast on blood. If you've been seeking this type of lifestyle change in your video game experiences (sorry, can't help you IRL), then you'll want to mark your calendar for May 17, when the open-world survival vampire game V Rising releases on Steam Early Access. Stunlock Studios has been hard at work perfecting its open-world survival blood-sucking title, V Rising. You'll feed on blood to upgrade powers to be triumphant against the Church of Luminance. There will also be real-time PvE and PvP combat involving bandits and other creatures of myth. What's a vampire to do? Of course, this is all transpiring while you're dodging the sun and attempting to become the next Dracula. Stunlock Studios noted that you will be able to venture out in the game du...
---
PC Invasion - FeedDDD Friday, April 15, 2022 4:00 PM
PC gaming is a market that only continues to grow, and an area that is expanding faster than ever before is the laptop space. Each year, companies look to best their competition with the top products for consumers. The 2022 version of the MSI Raider GE76 gaming laptop is the Taiwanese computer giant's attempt at just that, and we received one to test and review. Of course, when it comes to buying a gaming laptop, there are a lot of things to consider. It's not like a desktop, where you can simply replace a CPU or motherboard every couple of years and stay current. Gaming laptops are (usually) longer-term investments, so buying one that has the latest and greatest components may be at the top of your list. Doing so can keep you up and running smooth for the next handful of years. The Raider GE76 features just that. An Intel Core i9-12900HK, an Nvidia GeForce RTX 3080 Ti, 32 GB of DDR5-4800 MHz RAM, a 1 TB NVMe SSD, and a 4K display make up one of the most powerful laptops on ...
---
PC Invasion - FeedDDD Friday, April 15, 2022 4:00 PM
No More Heroes III came out on Switch in August of last year, and it thankfully served as a worthy follow-up to the first No More Heroes as well as Travis Strikes Again. While not quite as thematically poignant as those two games, No More Heroes III still managed to offer a beautifully bonkers story that constantly kept players guessing. It helped that the combat saw a major overhaul compared to that of its predecessors. No More Heroes III seemed destined to remain a Switch exclusive, but thankfully, that will no longer remain the case, as publisher XSEED Games announced that the game will make its way to other platforms, including PC. This upcoming PC release follows up on the PC ports that the first and second No More Heroes entries received last summer. Although the port of the first game didn't turn out as well as the Switch version from 2020, it at least helped bring a beloved game to a wider audience in a reasonably playable fashion. The PC port of No More Heroes 2 t...
---
Gamer Empire Friday, April 15, 2022 3:11 PM
In Lost Ark, you can join a guild, which is a community of players who benefit from the activities of other guild members. There are several benefits to joining a guild in Lost Ark, so it's recommended to do it right when you start playing the game. Recommended Read: Lost Ark – Complete Rapport System […]
The post Lost Ark – Guild Guide: How To Create, Join, Leave, Wiki appeared first on Gamer Empire. It was written by Tim Stadel Clausen.
---
Tabletop Gaming News Friday, April 15, 2022 6:00 PM
---
Tabletop Gaming News Friday, April 15, 2022 5:00 PM
---
Tabletop Gaming News Friday, April 15, 2022 4:00 PM
---
Tabletop Gaming News Friday, April 15, 2022 3:00 PM
---
Tabletop Gaming News Friday, April 15, 2022 2:00 PM
---
Tabletop Gaming News Friday, April 15, 2022 1:00 PM
---
Player Assist | Game Guides & Walkthroughs Friday, April 15, 2022 5:08 PM
All of the available codes for Roblox Football Stars 2 can be found listed below. Use these to your advantage to advance in the game faster. It's time to put on your cleats, shoulder pads, and helmet; it's time for some Football. Football Stars 2 is a game on the Roblox platform created by Sungaze. […]
---
Player Assist | Game Guides & Walkthroughs Friday, April 15, 2022 4:05 PM
Pokemon Legends: Arceus is set in olden times in the Pokemon world when it was rare to find harmony between people and Pokemon. Set in the land of the Hisui region, modern-day Sinnoh, you will join the Galaxy Expedition Team (Galaxy Team for short) as a member of the Survey Corps stationed in Jubilife Village. […]
---
Player Assist | Game Guides & Walkthroughs Friday, April 15, 2022 3:00 PM
One of the Shrines in The Legend of Zelda: Breath of the Wild is the Mijah Rokee Shrine or A Modest Test of Strength. As the title of the shrine suggests, this shrine requires Link to prove his strength by killing a Guardian Scout and completing the shrine. However, before you can access the Mijah […]
---
Player Assist | Game Guides & Walkthroughs Friday, April 15, 2022 2:00 PM
Apex Legends has four main currencies that incentivize players to spend a bit more time (or money) in the game. Crafting Metals are invaluable since they're the only way to get the exact cosmetic piece you want rather than opening Apex Packs and effectively rolling the dice. Luckily, Crafting Metals aren't particularly rare, although their […]
---
Player Assist | Game Guides & Walkthroughs Friday, April 15, 2022 1:00 PM
The librarian of the Knights of Favonius is a calm and composed alchemist who was deemed the most distinguished graduate of the Sumeru Academia in the past two centuries. She is none other than Lisa Minci—the elegant, charming, highly educated, and the most talented sorceress. Lisa was initially appointed as Captain of the 8th Company […]
---
WGB, Home of AWESOME Reviews Friday, April 15, 2022 7:38 PM
Probably every review of Tiny Tina's Wonderlands is going to refer to this game as being Borderlands with a coat of Dungeons & Dragons paint. But as unoriginal as that might sound, it's also an incredibly accurate statement that explains everything about the game that you need to know. This is essentially a reskin of Borderlands 3, and with that comes a lot of good and a fair bit of not so good. The shooting and looting loop is excellent and the humour is much stronger than it was in the previous game. But on the other hand, the structure of the game has barely changed since the original Borderlands and there's a strong sense Gearbox needs to think about how to evolve their missions designs. In short, if you still love Borderlands and have a soft spot for fantasy then this is going to be for you. And if Borderlands is starting to grind your gears, it's best avoided. Me? I fall firmly into the first camp.
---
Gaming Instincts – Next-Generation of Video Game Journalism Friday, April 15, 2022 6:49 PM
---
Gaming Instincts – Next-Generation of Video Game Journalism Friday, April 15, 2022 4:34 PM
---
Gaming Instincts – Next-Generation of Video Game Journalism Friday, April 15, 2022 3:57 PM
---
Gaming Instincts – Next-Generation of Video Game Journalism Friday, April 15, 2022 2:58 PM
---
GameDom Friday, April 15, 2022 1:19 PM
After the unfortunate death of Buzz Buzz in Earthbound Nintendo Switch Guide Walkthrough: Part Four, the only thing you can do is move on. Remember Buzz Buzz's final words as they give you some very obvious exposition before they eventually pass on into the darkness after giving you the Sound Stone. What do you do...
The post Earthbound Nintendo Switch Guide Walkthrough: Part Five appeared first on GameDom.