---
Kotaku Monday, November 14, 2022 7:00 PM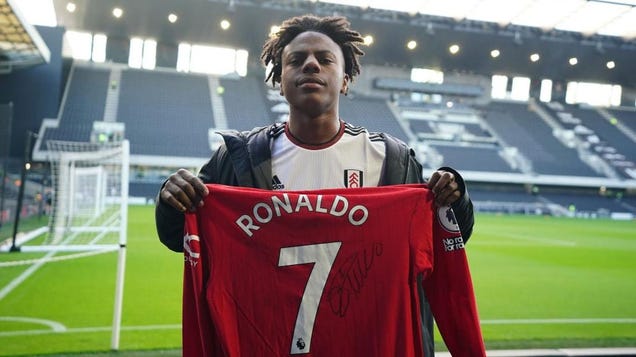 Streamer, YouTuber and all-round internet celebrity IShowSpeed has recently been helping one of the biggest TV stations in Europe, Sky Sports, with its broadcasts of English Premier League matches. That was, reportedly, until the executives at the channel found out about a video that went viral back in April.

---
Kotaku Monday, November 14, 2022 6:30 PM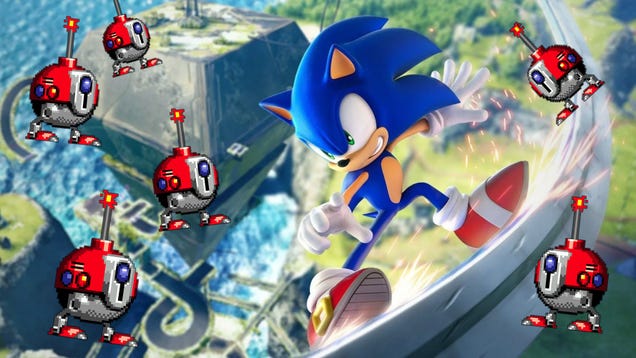 The Metacritic page for the PlayStation 5 version of Sonic Frontiers is currently being review-bombed, seemingly in response to the latest video from popular gaming YouTuber Videogamedunkey. As you'd expect, Sonic stans are coming back just as hard, defending the virtues of the blue hedgehog's latest 3D adventure. …
---
Kotaku Monday, November 14, 2022 5:55 PM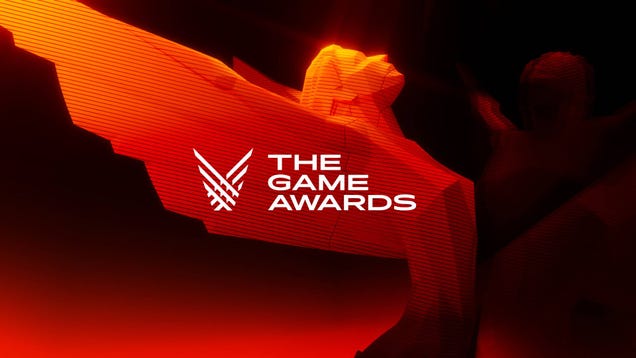 Geoff Keighley just unveiled the categories and nominees for The Game Awards 2022. Like any other year, one of those categories is "Games for Impact." I don't have anything against the "impactful" games that were selected this year, like I Was a Teenage Exocolonist (which I reviewed favorably). It's that the award…
---
Kotaku Monday, November 14, 2022 5:00 PM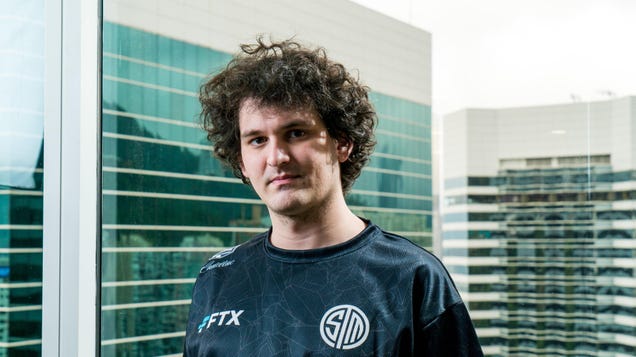 Last week, crypto exchange FTX went from being valued at nearly $32 billion to filing for bankruptcy, and its founder, Sam Bankman-Fried, went from being the crypto space's only ethical genius to being just a dude like the rest of us, albeit one who lost customers and investors alike a fortune. He was even a normie at…
---
Kotaku Monday, November 14, 2022 4:55 PM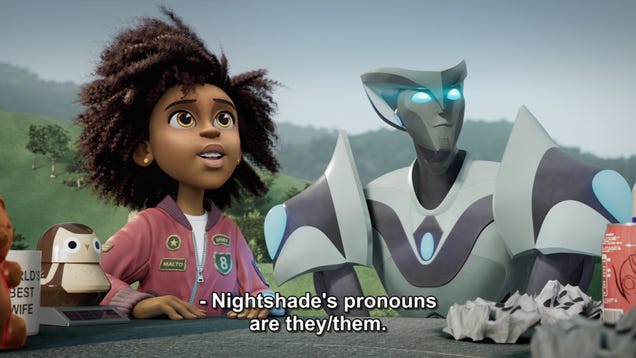 The Transformers franchise, which has always been more than meets the eye, just introduced its first officially nonbinary character, Nightshade. They make their debut toward the end of the first season of the franchise's latest TV series, Transformers: EarthSpark, which premiered on the Paramount+ streaming service on…
---
Kotaku Monday, November 14, 2022 3:15 PM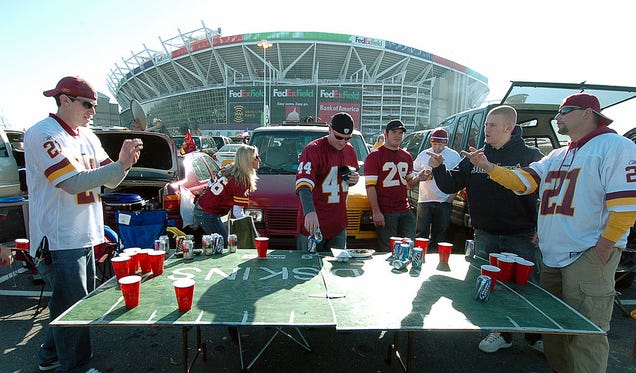 The Aztecs had spiritual ballgames, games with physical displays of devotion and a struggle for collective triumph that remains central to our notions of sport. In the 3,000 years since, we've streamlined these fundamental concepts into FIFA 23 and beer pong. But I'm not complaining. I think it's time for our…
---
Kotaku Monday, November 14, 2022 2:35 PM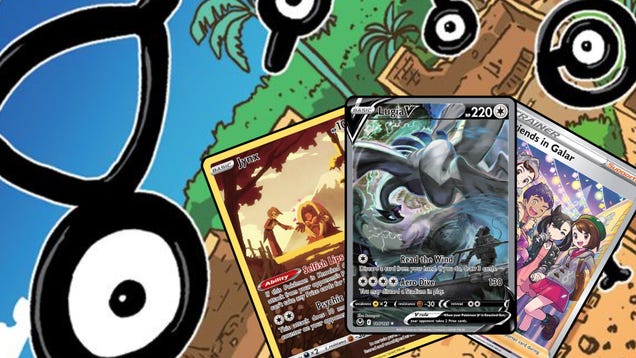 With Pokémon TCG's final Sword & Shield main set, Silver Tempest, now out in the wild, people have torn open enough packs and boxes to get an idea for which cards are the most desirable. Whether it's for their beautiful alternate artwork, their resale value, or their playability in the tabletop game, we've rounded up…
---
Kotaku Monday, November 14, 2022 1:57 PM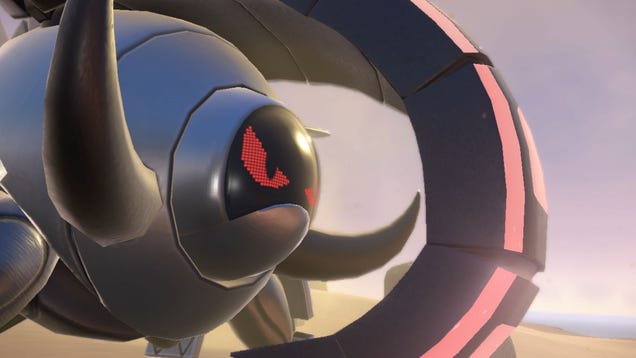 I'm convinced that there's no force in the universe that moves faster than Pokémon leakers. As we move into release week for Pokémon Scarlet and Violet, those who managed to get an early copy of the game are posting screenshots and game information on social media.

---
Kotaku Monday, November 14, 2022 1:01 PM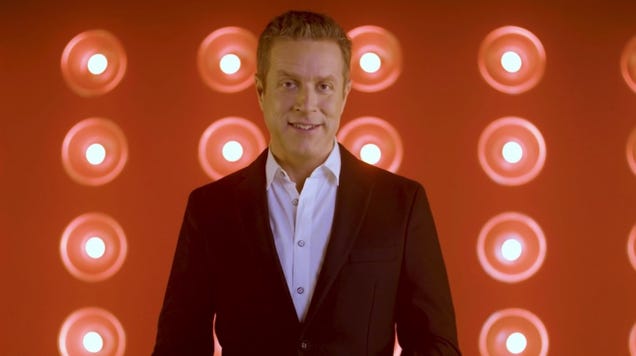 After guessing that Nintendo Switch hit Xenoblade Chronicles 3 would be the biggest snub at the 2022 Game Awards, stunned Xeno-heads and Tetsuya Takahashi-stans can't believe it. Geoff Keighley revealed on Monday that it is actually one of the six finalists for his show's Game of the Year category, alongside…
---
PCGamesN Monday, November 14, 2022 5:00 PM
Horror games are perfect for the dreary winter months that usher in the new year, and Korean roguelike Thy Creature is perfect for doing just that. After a lengthy early access period, the game is finally ready to release, and it looks even better than ever.
Best horror games
,
Best survival games
,
Best vampire games
---
PCGamesN Monday, November 14, 2022 4:21 PM
This Genshin Impact leak reveals that HoYoverse is planning to add two new artifact sets to the anime game when the version 3.3 update goes live next month. The two sets seem to buff Anemo and Dendro characters the most, but it's likely that there are other creative ways to use them as well.
Genshin Impact codes
,
Genshin Impact character tier list
,
Genshin Impact leveling guide
---
PCGamesN Monday, November 14, 2022 3:00 PM
Doom and Batman are at last thrown together as The Dark Knight and Gotham City enter the realm of id Software's defining FPS game, in a huge total conversion Doom mod that lets you battle the Joker as Bruce Wayne retro shooter style.
Doom runs on Twitter
,
The best FPS games on PC
,
Doom is playing in this article
---
PCGamesN Monday, November 14, 2022 2:00 PM
Who doesn't love a good Steam success? Well Sega is certainly basking in multiple at the moment as recent releases Sonic Frontiers and Football Manager 2023 are both shooting up the Steam charts, with concurrent player counts breaking records and positive player receptions to both the open-world and simulation games.
---
PCGamesN Monday, November 14, 2022 1:36 PM
If you want to grab an Oculus Quest 2 (now Meta Quest 2) VR headset a little cheaper, we've got good news as Black Friday 2022 looms over the horizon. Starting on November 18, Meta's confirmed that both the 128GB and 256GB models will be discounted for a limited time, dropping by $50 USD and $70 USD respectively.
Best VR games
,
Oculus Quest 3 release date
,
Project Cambria release date
---
PCGamesN Monday, November 14, 2022 4:07 PM
Sick of their slow Steam Deck, a fan of the portable gaming PC has some advice on how to fix download speeds on the handheld. Don't let the tech jargon put you off, either, as it doesn't take a tech whizz to follow these six simple steps.
Best SSD for gaming
,
How to build a gaming PC
,
Best gaming CPU
---
PCGamesN Monday, November 14, 2022 4:00 PM
Knowing the Warzone 2 release time in your region is essential if you want to be among the first to drop into the new multiplayer game. So gather your squad, ready your loadouts, and prepare to take on human opponents and AI combatants alike in the massive Al Mazrah battlefield.
As the "new era" of Call of Duty continues, Warzone 2 season 1 brings a new map, DMZ mode, and more to the free game, and will reward players coming from the original Warzone, too, so keep an eye out in-game for that. But as the Warzone 2 release date nears, we want to know how to preload Warzone 2, and just what time we can start. So here's all the Warzone 2 release times around the globe.
Warzone 2 release date
,
Warzone 2 DMZ details
,
Warzone 2 map
---
PCGamesN Monday, November 14, 2022 4:01 PM
Want to know how to preload Warzone 2? Warzone 2 is almost upon us, which means you're going to have to download 100GB+ worth of data if you want to be up and running on launch day. With only a few days to go before the main event, it's important to prepare your computer by downloading Warzone 2 ahead of time.
Fortunately, preloading Warzone 2 is a simple process. To preload Warzone 2, you need to open up Battle.net, click the Warzone 2 icon and press the big blue 'Install' button. Once the files have finished downloading, you just need to wait for the 16th. Check out our Warzone 2 release time guide to find out precisely when you can get onto the servers.
Warzone 2 release date
,
Warzone 2 DMZ details
,
Warzone 2 map
---
Rock Paper Shotgun Latest Articles Feed Monday, November 14, 2022 7:00 PM
It's late evening. A family is dozing in front of the TV, their dog at their feet. Suddenly the TV turns to static, the ground shakes. While the parents peacefully sleep on, the toddler stirs. Oh no. I instantly expect nothing but the worst for the toddler, seeing whose game I'm playing – developer Jumpship was co-founded by Dino Patti, himself co-founder of Playdead, the studio behind Limbo and Inside. Both aren't exactly known for treating their child protagonists well.
Somerville has clear stylistic parallels to Playdead's work. Its 3D sidescrolling and light puzzle mechanics are similar, and though Playdead's Chris Olsen worked on the art long before Patti joined him, the beautiful lighting effects and minimalist environments have led a lot of people to initially confuse Somerville as a Playdead game.
---
Rock Paper Shotgun Latest Articles Feed Monday, November 14, 2022 5:35 PM
MSI's RX 6650 XT is a capable graphics card for 1440p gaming, and it's down from £380 to £299.99 at Overclockers after a healthy discount.
It also comes with AMD's Raise the Game Bundle, which includes copies of two upcoming games: Dead Island 2 and The Callisto Protocol (confusingly titled 'The Callisto Project' by a potentially short-sighted Overclockers staffer). This is a pretty solid deal for three hundred of your Great British Pounds, especially as GTX 16-series cards were selling for this much recently and offer far worse performance.
---
Rock Paper Shotgun Latest Articles Feed Monday, November 14, 2022 5:19 PM
Micro SD cards are getting increasingly affordable, with even high-capacity 512GB models breaching the £50 barrier. Today we've seen one better though, as this 51GB Integral Ultima Pro model has dropped to £42 at Amazon UK.
---
Rock Paper Shotgun Latest Articles Feed Monday, November 14, 2022 2:15 PM
It takes a very special game to give you so much to learn, so many ways to do everything, that even after 1000 hours of playtime you still feel like a beginner. Factorio is daunting in the extreme, and I remember bouncing off it the first time I tried. Thank goodness I gave it a second chance. Building up a gigantic world-spanning, atmosphere-destroying factory slowly and methodically over dozens of hours is probably my favourite singleplayer experience in games.
---
Twinfinite Monday, November 14, 2022 7:01 PM
Somerville is the debut game from new studio Jumpship.
---
Twinfinite Monday, November 14, 2022 6:14 PM
The climatic end of Andor Episode 10 has many asking, does Kino Loy escape? We have a theory/
---
Twinfinite Monday, November 14, 2022 4:43 PM
The mighty Lancaster will soon soar in the skies of MSFS.
---
Twinfinite Monday, November 14, 2022 4:00 PM
Get ready for quite the scare.
---
Twinfinite Monday, November 14, 2022 3:52 PM
Chainsaw Man meets Animal Crossing.
---
Twinfinite Monday, November 14, 2022 3:35 PM
A$AP Rocky and many more artists will accompany uour racing in Need for Speed Unbound.
---
Twinfinite Monday, November 14, 2022 3:35 PM
Suzume once again proves than anything Makoto Shinkai makes is gold.
---
Twinfinite Monday, November 14, 2022 2:36 PM
This spin-off has walked the plank.
---
Twinfinite Monday, November 14, 2022 2:35 PM
A small indie cat goes head to head against the big AAA warriors at the TGA.
---
Twinfinite Monday, November 14, 2022 2:34 PM
The new mechanic to how circles close in Warzone 2.0 will definitely change the game.
---
Twinfinite Monday, November 14, 2022 2:16 PM
Christmas time is almost here.
---
Twinfinite Monday, November 14, 2022 1:42 PM
God of War Ragnarok leads nominations at The Game Awards.
---
Twinfinite Monday, November 14, 2022 1:33 PM
Rocket League crossovers usually come with some awesome cosmetics.
---
Siliconera Monday, November 14, 2022 3:30 PM
On November 11, 2022, the Nintendo Store in New York hosted a Pokemon Scarlet and Violet related event. People could attend and see the series' latest mascot costumes. These are the large, cuddly suits people will wear based on certain Pokemon. To celebrate Pokemon Scarlet and Violet's launch, the Fuecoco, Sprigatito, and Quaxly costumes appeared for the first time.
With Pokemon mascot costumes, each character is essentially reimagined as a bipedal one, even if they normally wouldn't be. While both Fuecoco and Quaxly normally always appear on two legs, this does mark a first for Sprigatito. People attending the event could take pictures of the characters from a distance. It was also possible for people to pose with them.
Plenty of other Pokemon also appeared as mascot costumes. For example, there are ones of some of the most popular characters, like Pikachu and Eevee. There are also ones of other characters that showed up at regional events in Japan, like Slowpoke and both standard and Alolan Vulpix. In 2019, even Obstagoon ended up inspiring one. It also isn't uncommon for starter Pokemon to get them. The Pokemon Sword and Shield Grookey, Scorbunny, and Sobble starters did too.
Pokemon Scarlet and Violet will debut on November 18, 2022.
The post Here's What Pokemon Mascot Costumes for Fuecoco, Sprigatito, and Quaxly Look Like appeared first on Siliconera.
---
Siliconera Monday, November 14, 2022 3:00 PM
Harvestella marks a first for Square Enix, as it's attempting its own take on the Rune Factory combination of farming and fighting. It's an interesting experiment filled with unexpected references and nods. Ahead of Harvestella's launch, Siliconera had an opportunity to ask Producer Daisuke Taka and Director Hiroto Furuya about its farming elements, RPG gameplay, romance options, and the effect of Stardew Valley to find out how everything came together.
Jenni Lada: How long has Harvestella been in development and which games did past teams work on? It feels like there are definitely some shades of Bravely Default.
Daisuke Taka: Harvestella has been in development for about 4 years. The development team was newly formed to work on the game, however, there are members who were involved in past Square Enix titles as well, so I'm sure there are influences from various games.
After going through the demo, there are definitely times when I feel like the RPG elements of Harvestella are the priority and the farming and relationship aspects are bonuses that enhance the experience. Is this intentional and how did you ensure there's a balance between the kinds of gameplay on display?
Taka: The player's level of freedom will increase from chapter three, which is beyond what is covered in the demo, where there will be more interactive elements near your home and in town. We played through the game many times to adjust the balance.
How did other farming and life sims like Rune Factory, Story of Seasons, and Stardew Valley shape Harvestella's development, and how did you ensure it would stand out among them and be unique?
Taka: I've played them all and like the genre, but Stardew Valley in particular had the biggest impact. Especially with regards to the strict stamina management and the economic balance. All the same, I wanted to create a work that was more "fantasy" and leaned more into RPGs than Stardew Valley.
There are relationship building elements in Harvestella, so how did you determine which characters could be befriended and whether players could find romance or just be friends here?
Hiroto Furuya: We thought it was essential to have companion characters that you can adventure with because we wanted to shed light on the characters' personal lives as well, which couldn't always be fleshed out through adventure alone.
And since that still felt a bit lacking, we also considered characters who have close ties to the main character, such as Cres, who acts as a guide to the main character.
There is a blending of magic, technology and time periods in Harvestella. How did you decide design directions to ensure things all felt they would "fit" in the same world?
Furuya: I directed the project with the belief that a design would feel like it "fit" if the players could get a sense for the "backbone" of a structure. Therefore, when asking the artists to create the designs I made sure to give detailed explanations of the history and backbone of these buildings and why it "needed" to look or be shaped a certain way.
Even the designs that look straight-forward, like the Seaslight or castles, have a meaning behind them, so please take a look around and give it some thought.
It feels like a number of quality of life decisions were made to ensure Harvestella farming, fighting, relationships and gathering wouldn't be tedious. How did you determine what needed to be implemented and which QOL element are you most proud of?
Taka: I asked the development team members to reexamine what they thought was common sense in the life simulation genre. While there were some elements we could
implement due to the game being in 3D instead of 2D, I thought there had to be some things that were unnecessary as well.
Come to think of it, I didn't implement any kind of gift giving system through which the player develops their relationship with various town folk. I can't really empathize because I don't have much of a desire for things in the first place... (laughs).
Of the Harvestella party members and jobs present, which ones do you personally find most useful and why?
Taka: The Pilgrim, which is Shrika's job, is a good one. It has a skill that deals multiple hits of damage over a wide area at medium range. It's great for destroying enemies you encounter in dungeons and is also effective in boss fights.
Furuya: Each party member has their own attribute compatibility with enemies based on their job, so it is difficult to say which character is stronger in general. You can take your favorite party members with you or change the formation to suit the enemies of a dungeon. I would be happy to see players trying out a variety of options.
Harvestella is available for the Nintendo Switch and PC.
The post Interview: Discussing Harvestella's Romance and Stardew Valley Influences appeared first on Siliconera.
---
Siliconera Monday, November 14, 2022 2:30 PM
Konami announced it will release a Yu-Gi-Oh Monster Jar Collection, which features figures of notable pots from the trading card game. A total of fourteen figures will be included in the set, alongside holographic cards. However, only eleven of the figures will come with pedestals. Pre-orders for the figure set (and holographic cards) will open on November 19, 2022 and will remain open until January 9, 2023. It will release in September 2023. The Monster Jar Collection will cost 17,600 yen, or roughly $125. [Thanks, Famitsu!]
The Yu-Gi-Oh Monster Jar Collection figure set will be made to order. The set will be sold from the Konami Card Game Satellite Shop. International pre-orders for this item are not available.
As mentioned previously, a total of fourteen figures are part of the set, with three of those figures included as a bonus.
The following figures will be available in the new collection:
Moray of Greed
Pot of Avarice
Pot of Benevolence
Pot of Riches
Pot of Acquisitiveness
Pot of Duality
Pot of Desires
Pot of Dichotomy
Pot of Extravagance
Pot of Generosity
Pot of Greed
Spirit of the Pot of Greed
Shard of Greed
The Yu-Gi-Oh Monster Jar Collection is immediately available for pre-order, and will release sometime in September 2023 in Japan.
The post Yu-Gi-Oh Monster Jar Collection to Include Pot of Greed appeared first on Siliconera.
---
Siliconera Monday, November 14, 2022 2:00 PM
After completing the Genshin Impact Archon Quest Chapter 3, Act 5 quests, namely Where the Boat of Consciousness Lies, the Shouki no Kami boss will unlock. However, someone might not immediately see where to go. This is because the boss fight itself takes place in Sumeru City's Academiya. However, the Genshin Impact Scaramouche boss Trounce Domain location is outside the city.
Fortunately, it isn't too far away. To the east of Sumeru City is the Chinvat Ravine. After going through the Archon Quest in Genshin Impact, the Joururi Workshop Trounce Domain will unlock with the Scaramouche Shouki no Kami boss fight. It will appear as a fast travel point, even though you haven't visited it in that location for the first time. This is because you already completed the fight in the story.
Once you select it, the Genshin Impact Scaramouche boss fight acts like any other Trounce Domain does. Memories: Lucent Altar of the Everlasting I-IV difficulties are there. The recommended party level for ! is 60, II is 70, III is 80, and IV is 90, as usual. It also qualifies for the reduced Treasure Collection Cost for the first three Weekly Bosses each week. Also, you are limited to one treasure collection per week from it.
As a reminder, there are three unique drops from this Trounce Domain. You need to take the Memories: Lucent Altar of the Everlasting II or higher challenge to potentially earn the Talent level-up materials Daka's Bell, Mirror of Mushin, and Puppet Strings.
Genshin Impact is available for the PS4, PS5, PC, and mobile devices.
The post Here's the Genshin Impact Shouki no Kami Boss Location appeared first on Siliconera.
---
Siliconera Monday, November 14, 2022 1:30 PM
Pre-orders opened for a new Furyu Makima figure from Chainsaw Man. The statue, which is a 1/7th scale model, will end up being $197.99. While orders are open now, its release date is a year away. It won't appear outside Japan until November 2023.
As a 1/7th scale figure, this version of Makima from Chainsaw Man stands at over nine and a half inches tall. (She's about 250mm.) She's wearing her Public Safety Devil Hunter uniform. As people may recall, she's in charge of people like Denji, Aki, and Power at the Tokyo Special Division. Her unique eyes are recreated, and her hair is pulled back into a braid as usual.
Makima is using one of her more notable abilities for the pose. One of her skills she uses throughout the series is force manipulation to attack opponents. The action being performed here is one that would crush her enemy, as shown by her forcing her palms together.
Here's a closer look at her from different angles.
[gallery ids="940157,940159,940158" link="file"]
This isn't the only recent figure of the character to appear. MegaHouse noted both her and Aki would join Denji and Power in their Look Up collection.
The Furyu Chainsaw Man Makima figure will appear in November 2023. Pre-orders are open through Good Smile Company's storefront.
The post New Chainsaw Man Makima Figure Costs Almost $200 appeared first on Siliconera.
---
PC Invasion - FeedDDD Monday, November 14, 2022 7:00 PM
It's fine for games to be short when they deliver a tight, impactful experience. Somerville is a cinematic puzzle game similar to classics like Out of this World and Heart of Darkness. It's closer to the length of the former, however, clocking in at about three hours in length. While much of the game is both visually and mechanically strong, it has some issues that keep it from being everything I'd hoped. But the biggest issue is the way it narratively drops the ball during the last section, which had me walking away a bit disappointed. Somerville doesn't have a single line of dialogue — the entire narrative is conveyed through context alone. The main character is watching TV at night in his family home. He gets up to feed the dog but gets distracted by lights flashing outside. He and his wife go see what the fuss is, only to witness an alien invasion straight out of War of the Worlds. Objects come crashing down out of the sky, so the two, toddler and...
---
PC Invasion - FeedDDD Monday, November 14, 2022 5:47 PM
Considering God of War: Ragnarok serves as one of the biggest games of the year, it only makes sense that it would boast a respectable voice cast. All of the actors who portrayed the major characters in the previous God of War, including Christopher Judge as Kratos, have reprised their roles, but some may wonder who voices Thor specifically. Teased during the 2018 God of War's conclusion, Thor arguably serves as the most significant addition to the cast of Ragnarok, and appropriately enough, he has the voice to match. Thor's actor is none other than Ryan Hurst in his very first video game role. The filmography of the Ragnarok Thor voice actor Over the years, Hurst has accumulated a hefty amount of experience in the film and television industries. Movie aficionados may know him for his portrayal of Gerry Bertier in the 2000 film Remember the Titans as well as his performance as Paratrooper Michaelson in the 1998 classic Saving Private Ryan. As for his TV roles, he pla...
---
PC Invasion - FeedDDD Monday, November 14, 2022 4:00 PM
I really wanted to like Floodland. The colony management/city-building sim from Vile Monarch and Ravenscourt seemed right up my alley. With post-apocalyptic themes centered on climate change and humanity's struggle to survive on a harsh world, it was too good to pass up. Then, I played it, and part of me started wondering if this was still an Early Access game. True, there were interesting mechanics and familiar concepts. However, there were also confusing moments, unclear information, and an odd lack of a pure sandbox mode. A ruined world Floodland is set in the near future. Humanity has failed to counteract climate change and, as such, most of the known world has been submerged under the waves. Pockets of survivors have banded together, and you can select your clan at the start. While they all play similarly, they do have their own unique bonuses that affect certain facets. For instance, the Good Neighbors have a bonus to water filter production, and they can enable night shif...
---
PC Invasion - FeedDDD Monday, November 14, 2022 3:30 PM
Established in 1997, Korean developer NCSoft has built a name for itself over the years with its extensive catalog of MMOs. Many know NCSoft for its 2012 game Blade & Soul, a long-running MMORPG that has expanded into a franchise and still receives updates to this day. Just recently, the Blade & Soul developer revealed that it has yet another MMO currently in the works. Dubbed "Project LLL," NCSoft's latest effort will function as an open-world third-person shooter, and it will see a release sometime in 2024. To coincide with this reveal, NCSoft posted a nearly nine-minute gameplay demo showing what the developer has crafted so far. For the most part, the video showcases the kind of grungy first-person shooter gameplay that one would expect. NCSoft has evidently progressed quite far in the early stages of development, although you can definitely tell that the studio still has a ways to go what with all the slowdown occurring in the more hectic firefights. Th...
---
PC Invasion - FeedDDD Monday, November 14, 2022 3:07 PM
If there's one thing Souls games will be known for, it'll be the legacy the leave behind with the genre they created. The Souls-like genre is a well from which many games have and will draw inspiration. And today, we're looking at a new one coming from Chinese developer Papergames' 17ZHE Studio. The company has announced Project: The Perceiver, pairing it up with a lengthy gameplay trailer that showcases many nods between games like Sekiro and Ghost of Tsushima. Project: The Perceiver doesn't quite ape one game over the other. Instead, it looks like a delicate blend of both, and perhaps with a touch of Nioh for good measure. Project: The Perceiver gameplay effortlessly swaps between solemn exploration and high-stakes combat with ease in the trailer. The protagonist is quick and nimble, able to take on several enemies at once before easily clamoring up a nearby building. It looks to blend combat and stealth like Tsushima. Choosing one or the other seems to...
---
Gamer Empire Monday, November 14, 2022 3:09 PM
Besides health and hunger, sanity is one of the essential attributes that you have to pay attention to carefully. Low sanity can summon shadow creatures […]
---
Gamer Empire Monday, November 14, 2022 2:50 PM
Though warring and destroying your enemies in Crusader Kings 3 can be really fun, your troops will usually also need money to follow your orders. […]
---
Gamer Empire Monday, November 14, 2022 2:22 PM
There are many things your character can be in Crusader Kings 3: a Scholar, a Theologian, and even a Witch. However, out of these three, […]
---
Gamer Empire Monday, November 14, 2022 2:11 PM
Conquering land, left and right, is what a true ruler would do in Crusader Kings 3. However, to do so, they might need to claim […]
---
Tabletop Gaming News Monday, November 14, 2022 6:00 PM
---
Tabletop Gaming News Monday, November 14, 2022 5:00 PM
---
Tabletop Gaming News Monday, November 14, 2022 4:00 PM
---
Tabletop Gaming News Monday, November 14, 2022 3:00 PM
---
Tabletop Gaming News Monday, November 14, 2022 2:00 PM
---
Player Assist | Game Guides & Walkthroughs Monday, November 14, 2022 5:00 PM
Is your VALORANT update stuck at 0%? We show you how you can fix it in this guide. VALORANT is one of the most popular competitive FPS shooters right now. Thus, Riot Games makes it a point to release regular updates to keep the game in tip-top shape. Players can expect new VALORANT updates every […]
---
Player Assist | Game Guides & Walkthroughs Monday, November 14, 2022 4:00 PM
Enter the gloomy vacuum to play the Roblox game Space Base Tycoon. Build your own base on a distant planet, where you can buy upgrades to grow your new colony. Hire employees to boost your money so you can buy defenses and troops to protect your base! Become the galaxy's best space base owner! All […]
---
Player Assist | Game Guides & Walkthroughs Monday, November 14, 2022 3:00 PM
Team Cherry's Metroidvania action-adventure game, Hollow Knight, follows the journey of a nameless warrior called the Knight as he travels through Hallownest, which is now a kingdom in ruins because of a supernatural disease. As the Knight journeys through Hallownest, he will encounter different enemies, bosses, and mini-bosses. One of these mini-bosses is the Soul […]
---
Player Assist | Game Guides & Walkthroughs Monday, November 14, 2022 2:00 PM
Honkai Impact 3 is an animated 3D free-to-play action, Gacha role-playing game that MiHoyo specially developed. This game has good animation, effects, and good-looking characters that will keep you excited about dressing it up with costumes and accessories! Like in Genshin Impact, this game features PvP, questing, dungeons, and adventures and can be played single or multiplayer. […]
---
Player Assist | Game Guides & Walkthroughs Monday, November 14, 2022 1:00 PM
Pokemon Legends: Arceus is set in olden times in the Pokemon world when it was rare to find harmony between people and Pokemon. Set in Hisui, modern-day Sinnoh, you will join the Galaxy Expedition Team (Galaxy Team for short) as a member of the Survey Corps stationed in Jubilife Village. You will be tasked to […]
---
Gaming Instincts – Next-Generation of Video Game Journalism Monday, November 14, 2022 4:30 PM
---
Gaming Instincts – Next-Generation of Video Game Journalism Monday, November 14, 2022 3:45 PM
---
Gaming Instincts – Next-Generation of Video Game Journalism Monday, November 14, 2022 3:11 PM
---
Gaming Instincts – Next-Generation of Video Game Journalism Monday, November 14, 2022 2:24 PM