---
Kotaku Sunday, November 20, 2022 7:35 PM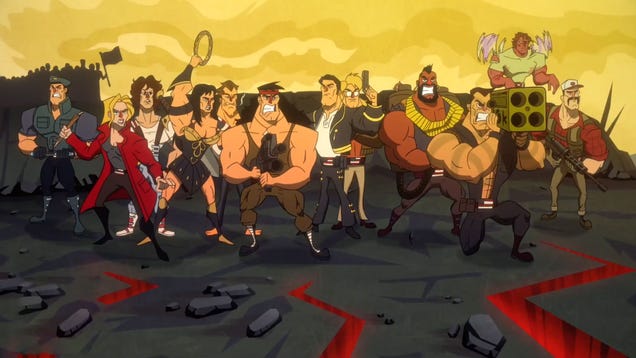 Have you ever played Broforce? Or even heard of it? You'd be forgiven for answering "no" to both those questions because, as I flip tragically backwards through my desktop calendar, I can see that the game came out eight years ago.

---
Kotaku Sunday, November 20, 2022 5:50 PM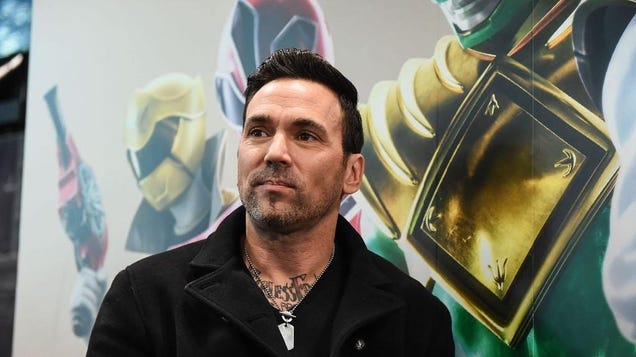 Jason David Frank, an actor and martial artist best known for his recurring role as the Green (and later White) Ranger in Mighty Morphin Power Rangers, has died. He was 49.

---
Twinfinite Sunday, November 20, 2022 8:06 PM
Not even the weekend stops third-party developers for MSFS.
---
Twinfinite Sunday, November 20, 2022 6:31 PM
Food looks yummy in Sea of Stars' pixel art.
---
Twinfinite Sunday, November 20, 2022 5:24 PM
Four leaders are coming tomorrow to Sid Meier's Civilization 6, with many more coming.
---
Twinfinite Sunday, November 20, 2022 3:36 PM
With the Engslish release dates confirmed, fans of Type-Moon can rejoice.
---
Siliconera Sunday, November 20, 2022 3:00 PM
Shin-chan: Me and the Professor on Summer Vacation - The Endless Seven-Day Journey is an unusual game! I mean, to start, it is a Crayon Shin-chan title on multiple platforms worldwide. Not to mention it is also pulling cues from the Boku no Natsuyasumi series. Appropriately enough, the creator of which developed it. To help get a better understanding as to what went into the game, as well as talk about his past creations, Siliconera spoke with Millennium Kitchen CEO Kaz Ayabe about his latest creation.
Jenni Lada: How did the conversation start to come with combining Crayon Shinchan with a Boku no Natsuyasumi game?
Kaz Ayabe: It was Mr. Nagashima, producer from Neos who first approached me. At that point, he was already interested in creating a Boku no Natsuyasumi game based on Shin-chan.
I need to emphasize that this is not an official collaboration, but rather a "Shin-chan summer vacation game" created by the creator of "Boku no Natsuyasumi."
Think of it as Spielberg making a SF movie.
When during development did you realize Shin-chan: Me and the Professor on Summer Vacation The Endless Seven-Day Journey would end up being a worldwide release? How did this influence the game's progress?
Ayabe: I think we were talking about releasing the product worldwide from the beginning. Shin-chan is popular outside Japan as well.
When starting development, which staples of Boku no Natsuyasumi did you prioritize getting into the game?
Ayabe: A story where Shin-chan is spending summer vacations away from his daily life.
Compared to more traditional Boku no Natsuyasumi games, there's a bit more of a story due to the inclusion of Professor Akuno and Crayon Shin-chan element. How did you ensure there would be the proper balance between story and enjoying a casual, relaxed, summer vacation?
Ayabe: That's a tough question. To be honest, my intention was to have less features that would force user to participate or complete certain activities.
However, if I would ever make a next title like this, I would focus on providing users with more relaxing experience to freely and openly explore the game world.
There aren't really any games like Boku no Natsuyasumi available outside Japan. How did this influence development, planning, and marketing for the worldwide release?
Ayabe: It is true that previously there were not so many games alike, but I think it changed. Attack of the Friday Monsters! A Tokyo Tale was well received by the global audience, so I was not too worried about it.
Were there any concerns that the humor and nature of Crayon Shin-chan might be a bit off-putting? How did you ensure that it pays tribute to that series, while still being welcoming to a total newcomer?
Ayabe: I was concerned that the humor might not fit wide audience, but I tried to create a game that would retain the original flavor.
If we had set the story in Kasukabe, Shin-chan's hometown, I was worried that it confuses newcomers, but since he is on a trip exploring new environment, players can learn about this world along with him.
The Crayon Shin-chan "butt dance" appears not only as a nod to the series, but as essentially the "dash" button. What led to it being inserted?
Ayabe: I intended to make the most of the butt dance from the beginning, and one day I realized it could be used as a "dash." Unfortunately, I can't remember what inspired me to come up with this idea...
Are there any other Crayon Shin-chan references you wanted to insert, but didn't get an opportunity to?
Ayabe: I wanted both Shiro and the young lady from the original to appear more and have more influence on how the story evolves.
What has the response been like to Shin-chan: Me and the Professor on Summer Vacation so far?
Ayabe: I am glad that users seem to enjoy the game.
The only regret I have is that I wish there was higher degree of freedom and exploration features that would make the game more appealing to the open-world gamers.
Now that your Boku no Natsuyasumi games have a "worldwide" presence, thanks to Shin-chan: Me and the Professor on Summer Vacation, what kind of dream project would you like to work on next?
Ayabe: We are already working on various things, and I wish I could tell you more but it is still confidential. Personally, I would like to make a game about spending a summer vacation in a space colony sometime.
Your Attack of the Friday Monsters! A Tokyo Tale was a part of the Guild02 collection. With the 3DS eShop about to close, have you considered looking into a spiritual successor for another platform to preserve its concept and gameplay?
Ayabe: I would love to preserve it for future generations, but there are no concrete plans at the moment.
Do you have any good ideas?
Shin-chan: Me and the Professor on Summer Vacation - The Endless Seven-Day Journey is available for the PS4, Switch, and PC.
The post Interview: Making Shin-chan: Me and the Professor on Summer Vacation appeared first on Siliconera.
---
PC Invasion - FeedDDD Sunday, November 20, 2022 7:03 PM
The pairing of both the Steel and Psychic typing offers a fantastic balance of attack and defense. In the entire Pokedex, there are only seven Pokemon to have this typing and only two of them are available in the newest Pokemon games. These are Bronzor and its evolution Bronzong. Here's our guide on where to find Bronzor in Pokemon Scarlet and Violet. Note: We'll have a Pokémon Scarlet and Violet guides and features hub coming soon, so stay tuned. Where to find Bronzor in Pokemon Scarlet and Violet Bronzor can be found across various ruins scattered throughout Paldea. There are seven different ruins that you can find Bronzor at, with most located in the bottom half of the map. Bronzor will only spawn within these ruins so it is fairly unlikely you will encounter it without going out of your way. The level of the Bronzor you encounter will vary slightly based on which ruin you choose. On average you can expect Bronzor to be encountered between levels 15 and 20. To evolve Br...