---
Kotaku Thursday, March 23, 2023 3:54 PM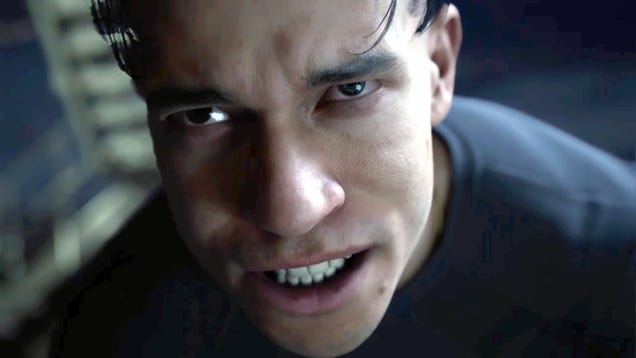 Remember Everywhere, that ambitious-yet-vague open-world game spearheaded by former Grand Theft Auto producer Leslie Benzies? It's OK if you don't. After all, the project had only the briefest of reveals during last year's Gamescom Opening Night Live presentation. However, after half a year of silence, developer Build…
---
Kotaku Thursday, March 23, 2023 3:45 PM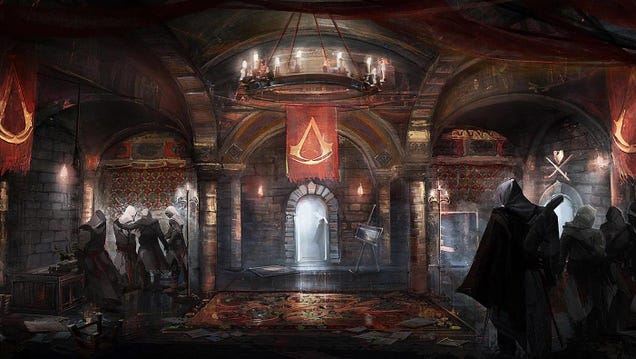 Between my PC, PS5, Switch, GameCube (yeah, I still have one of those), iPhone, and my friend's Xbox 360 (yeah, he still has one of those), it's hard not to feel completely boxed in by screens leaking evil, sleep-disrupting blue light. Though I like playing games every day, I also have screen fatigue, and I've been…
---
Kotaku Thursday, March 23, 2023 2:20 PM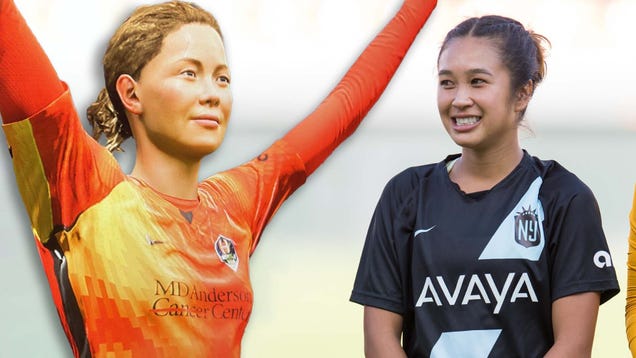 The FIFA 23 lords giveth, and the FIFA 23 lords taketh away. Fans have been asking for the National Women's Soccer League to be added to the game for over a decade, and EA finally dropped all 12 teams (plus the UWCL) into the game yesterday. Unfortunately for the women on those rosters, their in-game likenesses are…
---
Kotaku Thursday, March 23, 2023 1:45 PM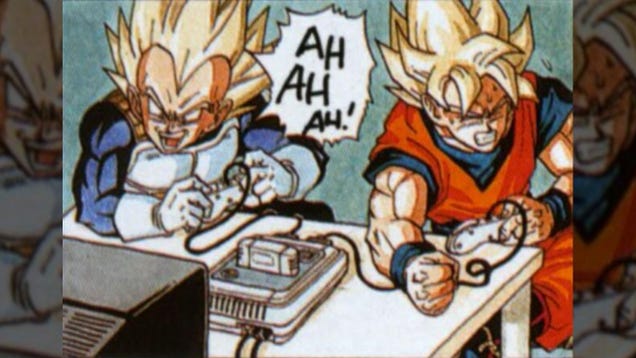 Yesterday, I came across a viral post from a Dragon Ball Z fan account called Dragon Ball Perfect Shots showcasing Vegeta's victory over Goku in the after-credit scene in the new film Dragon Ball Super: Super Hero. In Vegeta and Goku's cinematic fight, which served as the B-plot of the film, the all-powerful saiyans…
---
Kotaku Thursday, March 23, 2023 1:40 PM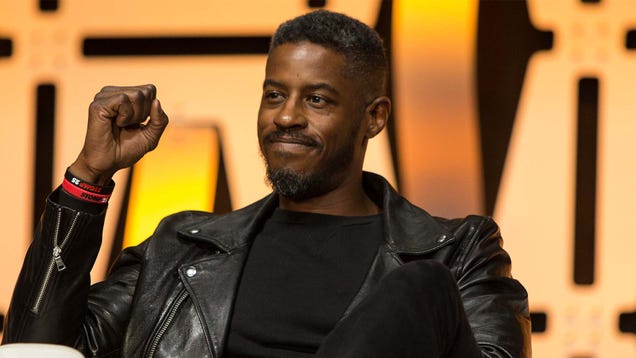 On the newest episode of Disney+'s The Mandalorian, a cool Jedi appeared to save the day in a short but awesome flashback. However, what really made this sequence so memorable and exciting was that finally, after over two decades, the man who played the widely reviled prequel CG character Jar Jar Binks finally got his…
---
Kotaku Thursday, March 23, 2023 1:30 PM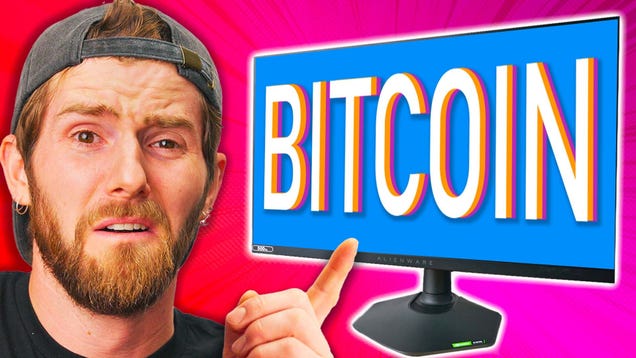 Linus Tech Tips is one of YouTube's most popular content creators for tech hardware, with over 15 million followers on the platform. That changed very quickly after the account was hacked by crypto scammers who used it to run Bitcoin ads. The account has now been "terminated," according to an error page on individual …
---
Kotaku Thursday, March 23, 2023 1:25 PM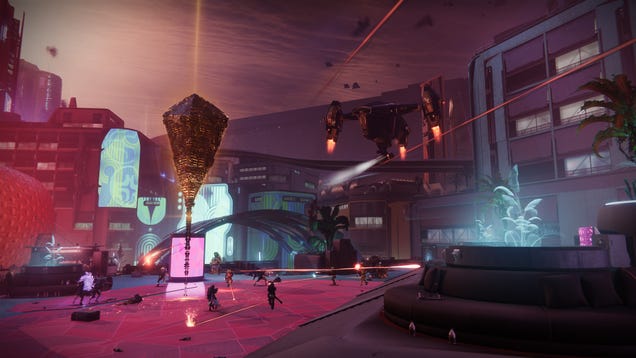 If you've played Destiny 2 at all in the weeks since Lightfall released, you've probably died more than once to a Thresher. The nondescript Cabal gunships have been utterly destroying players since the new expansion hit, but some much needed relief is finally on the way.
---
Kotaku Thursday, March 23, 2023 12:50 PM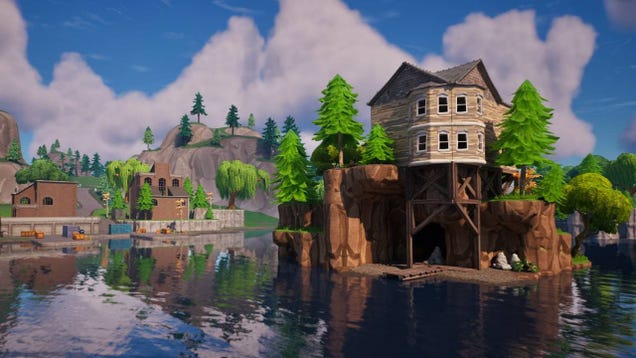 Last week, Epic Games announced that it would graft its industry-standard game engine into the most popular battle royale game on earth. Fortnite content creators are using the Unreal Editor for Fortnite (UEFN) to create all sorts of wild shit, including the original Fortnite map as it existed in chapter one, season…
---
Kotaku Thursday, March 23, 2023 12:15 PM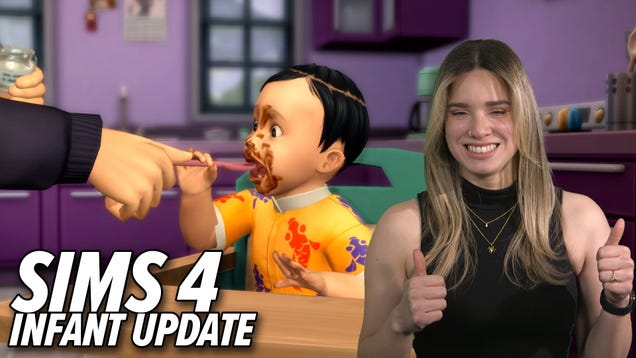 ---
Kotaku Thursday, March 23, 2023 12:05 PM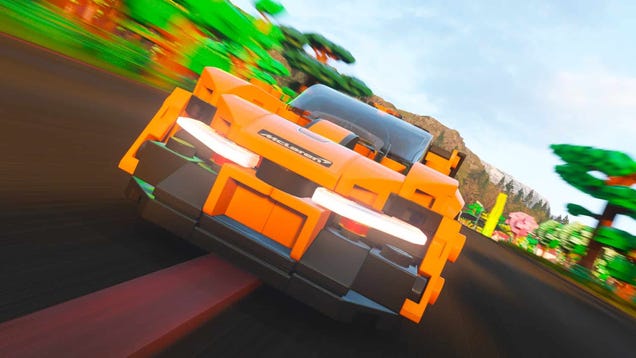 After leaking ahead of schedule earlier this week, Lego 2K Drive has been officially unveiled.

---
Kotaku Thursday, March 23, 2023 11:57 AM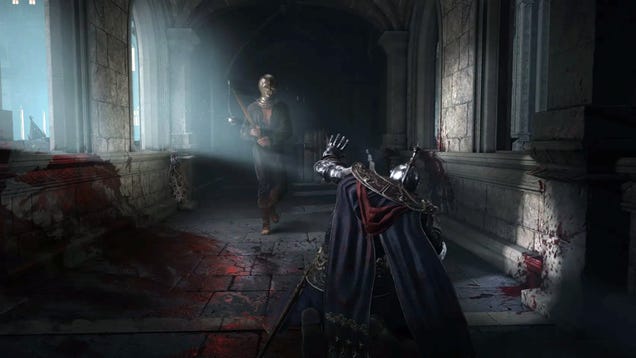 In preparation for Elden Ring's Shadow of the Erdtree, FromSoftware has dropped a new update for the successful kill-you-nonstop Soulslike. Dubbed patch 1.09, this update makes several changes, from introducing ray tracing effects to nerfing certain skills related to Bleed and Intelligence builds.

---
Kotaku Thursday, March 23, 2023 9:40 AM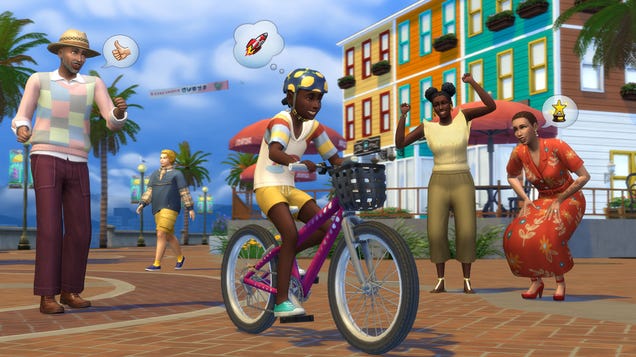 The Sims 4's Growing Together Expansion Pack DLC is exactly what fans have been waiting for. If you're a discerning Sims 4 fan wading through the massive amounts of Expansion Packs, Game Packs, Stuff Packs, and now the extra bite-sized Kits, searching for only the most crucial offerings, you'll want to add Growing…
---
Kotaku Thursday, March 23, 2023 9:30 AM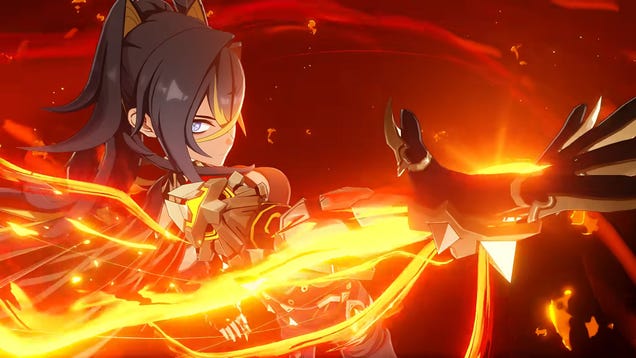 Genshin Impact released their most broken character earlier this month. She's no longer available in the seasonal rotation, but fans are still upset at her lackluster abilities. While some players have been submitting reports and airing their grievances on Twitter, others have gone a step further. Players who have…
---
PCGamesN Thursday, March 23, 2023 1:33 PM
At last, the Resident Evil 4 release date is upon us. As the Capcom horror game prepares to make its return, from the suburbs of Raccoon City to the dungeons below Castle Dimitrescu, the question on everyone's lips is 'what time will Resident Evil 4 release?' With details on how to preload RE4 on PC and Steam, we've got everything you need to know about the return of Leon Kennedy and his fabulous, Backstreet Boys-style locks.
MORE FROM PCGAMESN:
Resident Evil 4 Remake release date
,
Resident Evil 4 Remake system requirements
,
Best horror games on PC
---
PCGamesN Thursday, March 23, 2023 11:59 AM
Upcoming tactical RPG game Miasma Chronicles has a lot of impressive influences. The dark, bleak aesthetic feels very XCOM. The turn-based combat is like classic Final Fantasy. Created by Bearded Ladies, of the 2018 RPG Mutant Year Zero, there's even a slight hint of Hitman, many of the developers having previously worked on IO's stealth series. But as we get confirmation of the Miasma Chronicles release date, there's an interesting mechanic, hidden in Bearded Ladies' latest, that may set it apart from the RPG and deckbuilding crowd.
MORE FROM PCGAMESN:
Best RPG games
,
Best card games
,
Best strategy games
---
PCGamesN Thursday, March 23, 2023 11:58 AM
Looks like the RTX 4060 Ti could have something in common with the Nvidia RTX 4070 Ti, as leaked specs suggest the GPU features the same base clock speed. Custom variants will allegedly also wield a boost clock that's only 75MHz lower than its sibling, overclocked variants may actually match its top-end speeds.
Nvidia RTX 4080 review
,
Nvidia RTX 4070 rumours
,
Best graphics card in 2022
---
PCGamesN Thursday, March 23, 2023 11:57 AM
There are so many Counter-Strike 2 changes to think about, we completely understand if you've found it difficult to keep up. While Counter-Strike 2 may look a lot like its predecessor on the surface, the Source 2 engine opens up a whole new set of mechanics that weren't possible in CS:GO.
Since 2015, the Counter-Strike whisper network has been buzzing with Source 2 conspiracy theories. Over the course of eight years, even those not well-versed in technology have become acquainted with Source 2. Thanks to fan-made artwork, everyone had expected visual upgrades to Counter-Strike 2, but Valve has gone the extra mile with the free PC game. Fortunately, the Counter-Strike 2 release date is right around the corner - the FPS game will be a free upgrade from Counter-Strike: Global Offensive, slated to start in the Summer of 2023.
MORE FROM PCGAMESN:
Counter-Strike 2 release date
,
Best FPS games
,
Best multiplayer games
---
PCGamesN Thursday, March 23, 2023 11:43 AM
With the best Minecraft shaders, you can instantly level up the look of your Minecraft world - even without a fancy schmancy RTX graphics card. But with so many downloadable mods for the sandbox game, if you're unsure, let's start with what Minecraft shaders are.
One of the best PC games of all time and the ongoing king of sandbox games, Minecraft has incredible replayability, keeping fans and newbies coming to the game time after time. While the vanilla game gets regular updates, with the Minecraft 1.20 release date coming soon, Minecraft mods, texture packs, resource packs, and shaders can completely reinvent the game, affecting its overall look. For example, mods can completely alter gameplay, and Minecraft texture packs and resource packs change the appearance of existing blocks and add new blocks, respectively. Meanwhile, shader packs give you the same game with fancier graphics and effects.
MORE FROM PCGAMESN:
Minecraft seeds
,
Minecraft skins
,
Minecraft mods
---
PCGamesN Thursday, March 23, 2023 10:32 AM
Is Diablo 4 Steam Deck compatible? With the Diablo 4 open beta happening this weekend, you're probably wondering whether the long-awaited Blizzard RPG works on Valve's dinky PC. To save you from any hellish handheld hiccups, we've put the role-playing game's portable playability to the test, and it's not all doom and gloom.
MORE FROM PCGAMESN:
Diablo 4 release date
,
Diablo 4 system requirements
,
Diablo 4 classes
---
PCGamesN Thursday, March 23, 2023 8:57 AM
There have been some truly stunning Apex Legend skins over the years, from 'The Victory Lap' for Octane, to Fuse's 'Man of War,' and of course 'False Idol' for Revenant. But as the Imperial Guard Collection event comes to a close, and we look ahead to the Apex Legends season 17 release date, there's one skin that fans (thirsty fans) want to see. Fortunately, it looks like Apex Legends dev Respawn is finally bringing the Loba swimsuit to its flagship FPS game.
MORE FROM PCGAMESN:
Apex Legends characters guide
,
Apex Legends skins
,
Apex Legends map guide
---
PCGamesN Thursday, March 23, 2023 8:18 AM
As the Counter-Strike 2 limited test goes live, and Valve shares the first trailers for its new FPS game, intrepid CSGO and CS2 players have dug up a number of files that suggest the arrival of new Counter-Strike 2 weapons, or at least weapon skins. These include new looks for the knife and some possible additions to Danger Zone as we head towards the much-anticipated Counter-Strike 2 release date.
Counter-Strike 2 release date
,
Best FPS games
,
Best multiplayer games
---
PCGamesN Thursday, March 23, 2023 12:09 PM
When is the Nvidia GeForce RTX 4060 release date? The budget graphics card won't be the most powerful GPU in team green's current generation arsenal, but it doesn't have to be. Cards of its calibre typically prove to be the most popular among gamers, despite their comparative lack of performance, thanks to the value they offer.
MORE FROM PCGAMESN:
Nvidia RTX 4080 review
,
Nvidia RTX 4070 rumours
,
Best graphics card in 2022
---
PCGamesN Thursday, March 23, 2023 1:27 PM
It's here. It's finally here. The Counter-Strike 2 release date is upon us. FPS game and Steam creator Valve has just released the first Counter-Strike 2 trailer, showcasing maps, features, and our initial glimpses of the rebranded CSGO Source 2. You can check it out below.
MORE FROM PCGAMESN:
Counter-Strike 2 release date
,
Best FPS games
,
Best multiplayer games
---
Rock Paper Shotgun Latest Articles Feed Thursday, March 23, 2023 12:54 PM
Long before Final Fantasy 14 swept over the MMO landscape, there was 2002's Final Fantasy 11 Online. I wasn't really away that Final Fantasy 11 was still running, but the MMO has been chugging along quietly for a few years - its last expansion having arrived in 2013. After 20 years of support, however, Square Enix is putting Final Fantasy 11 in maintenance mode, meaning servers will stay up and it'll remain playable, but with limited support.
---
Rock Paper Shotgun Latest Articles Feed Thursday, March 23, 2023 12:40 PM
Surprise! The long-promised patch that brings ray tracing to Elden Ring is here, over a year after release. There's much more in the version 1.09 update besides – the patch notes list plenty of balance changes and bug fixes – but given the sheer amount of time the new ray tracing features have been in the works, not to mention the fact that Elden Ring has never exactly been an exemplar of technical reliability, I wanted to focus in on 'em and see what performance is like on PC.
---
Rock Paper Shotgun Latest Articles Feed Thursday, March 23, 2023 12:00 PM
This week on the Electronic Wireless Show podcast we bite off more than we can chew by trying to make sense of the timeline of the Studio ZA/UM firings, lawsuits, and alleged fraud/toxicity, an ongoing and complicate mess that, as of this week, shows no signs of ungoing. We kind of end up on an "who tf knows?" but do manage to boil it down into a cowboy metaphor that helps us get a grip on things.
We talk about all that stuff for so long that we end up overrunning and don't have time for A Good Day To Ware Hard, or Nate's Tower Of Jocularity - although he promises a titanic one next week. We do get in our what games we've been playing this week, and it's a varied selection.
---
Rock Paper Shotgun Latest Articles Feed Thursday, March 23, 2023 11:37 AM
After some early leaks these last few days, publisher 2K have officially announced Lego 2K Drive, an open-world racer that looks surprisingly awesome - if you'll excuse the low-hanging adjective. The game features co-op, multiplayer modes, and the ability to transform between air and land vehicles, Team Sonic Racing-style. The downside? Its collection of pre-order bonuses probably needs a graph of some kind to understand.
---
Rock Paper Shotgun Latest Articles Feed Thursday, March 23, 2023 10:31 AM
Epic Games held their State Of Unreal presentation last night, where they talked about the new tech coming to Unreal Engine 5.2, unveiled Fortnite's Creative 2.0 mode, and debuted new looks at upcoming UE5-developed games such as Senua's Saga: Hellblade 2. The first hack-and-slashing adventure already had pretty lifelike faces, but the spooky sequel is taking things a step further with some frighteningly realistic tech.
---
Rock Paper Shotgun Latest Articles Feed Thursday, March 23, 2023 10:00 AM
Something terrible lurks beneath the waves in Dredge. Actually, scratch that. There are a lot of terrible things that call the oceans of The Marrows home in this melancholy fishing adventure, but what they are, I couldn't possibly tell you. In all my hours sailing these cursed waters, I've only ever seen brief flashes of them - their ungodly, slippery masses, long spiny fins, and a dozen different combinations of glowing eyes, teeth and tentacles. They're forever fading in and out of view, cloaked by the thick fog that blankets the sea every evening. Sometimes your ship lights will catch them for a split second before they slip away, or maybe you'll only hear them hurtling toward you, with a scream of a jet engine and a maw that's white hot, ready for gnashing your flimsy wooden carcass into sawdust.
It's unnerving, being out at sea after dark, but that's the time when the rarest and most vile catches raise their scaly heads. So the question becomes: are you willing to risk your own sanity for the sake of a quick buck? Or are you too afraid of what you'll find in Davy Jones' locker? In Dredge, the answer is always yes. Yes, you will be frightened of what's out there, whether it's real or born from your own fearful imaginings, but you'll sputter out into the darkness regardless, because the allure of this supernatural fishing sim is just too good to resist.
---
Rock Paper Shotgun Latest Articles Feed Thursday, March 23, 2023 8:37 AM
The latest wave of gaming laptops has hit the (virtual) shelves, and it's now possible to pick up an RTX 4060 gaming laptop for just over a grand.
The Asus Tuf A15 is down to £1099 at Amazon, a great value for a machine that includes the aforementioned GPU rated up to a 140W TDP, a Ryzen 7735HS CPU, 16GB of DDR5 RAM, 512GB NVMe SSD, a 15-inch 1080p 144Hz IPS display and a 90Wh battery with fast charging.
---
Rock Paper Shotgun Latest Articles Feed Thursday, March 23, 2023 8:28 AM
Epic Games have married their two money makers, creating holy matrimony between battle-royale mainstay Fortnite and Unreal Engine 5. As part of the company's State Of Unreal presentation, Epic unveiled Unreal Editor For Fortnite (UEFN), a UE5-powered version of the game's Creative mode which the community has been referring to as Creative 2.0 for the past few months. UEFN is out right now in beta form, and some of what's possible with these tools are downright wild.
---
Rock Paper Shotgun Latest Articles Feed Thursday, March 23, 2023 8:20 AM
AMD's Ryzen 7000 "Zen 4" CPUs are brilliant performers, but as they use a new AM5 socket, upgrading to the new CPU means picking up a new motherboard - and DDR5 RAM. Thankfully, we've started to see a host of discounts on CPU and motherboard combos, including this one from Newegg that bundles a Ryzen 5 7600 CPU and MSI Pro B650M-A WiFi motherboard for $324.99, an $84 savings compared to buying both separately.
---
Siliconera Thursday, March 23, 2023 3:30 PM
Compile Heart released an announcement trailer for Neptunia GameMaker R:Evolution. This is the newest entry in the Neptunia series. In the video, we can see some of the action that you will be able to perform, as well as some new characters. [Thanks, Dengeki Online!]
You can view the trailer for Neptunia GameMaker R:Evolution here:
https://www.youtube.com/watch?v=A6qnfOpNNvc&t=6s
The trailer starts off introducing Neptune, Pipi-P, Jaguar, and Lideo. It then moves onto some footage of the game, ranging from exploration to combat to dialog between the girls. Since the game is still in development, these clips might not be what the final product will look like. For a brief moment, we can also see a screen that looks like it's for character enhancement, as well as a central hub.
We also now know the prices for the game and its various special editions. The normal version will cost 8,580 JPY ($65.50), and the Digital Deluxe Version will cost 12,100 JPY ($92.35). There is also a Victory Special Edition for 12,100 JPY ($92.35) and a Newcomer Welcome Box version for 18,480 JPY ($141.10). More information on what each special edition will contain will appear some time in the future.
Neptunia GameMaker R:Evolution will come out in Japan on August 10, 2023 for the PS4, PS5, and Nintendo Switch.
The post Here's the New Neptunia GameMaker R:Evolution Trailer appeared first on Siliconera.
---
Siliconera Thursday, March 23, 2023 3:00 PM
In an interview with the official Gundam.info site, Character Designer Mogumo shared their thoughts on the design process for Witch from Mercury characters and their introduction to the Gundam franchise. Mogumo previously created designs for Cygames' upcoming Project GAMM and is part of design group Morion Airlines with writer and planner HISADAKE.
Mogumo begin the interview discussing how they initially considered Gundam as "something on a higher threshold" until they found themselves working on a different Gundam project. As part of their research, they say they watched Mobile Suit Gundam: Iron Blooded Orphans and has since watched others as well. As part of their impressions of the franchise, they draw attention to the Gundam: The Witch from Mercury characters and their interactions:
Since it's a show about war, where weapons play a part, I knew it would be heavy, but it's more than that. The relationships and bonds between the characters are always portrayed with warmth and that's part of the attraction.
Mogumo also explained that they became involved in the project whilst visiting Sunrise representatives, who invited their unit to take part in the design competition. While initially excited, Mogumo stated that they began to feel some anxiety as the scale of the project dawned on them.
On the design process behind the Gundam: The Witch from Mercury characters, they cited their background as a newcomer to the series as an influence. Simple designs and colors were used to keep it accessible to viewers who might not be as familiar with mecha anime. Design work for it took also place at the same time as the screenplay was being written, so Mogumo was able to consult frequently with Series Director Hiroshi Kobayashi and adjust designs according to feedback.
On being asked whether they knew about the surprising tone shift of the season finale, they had this to say:
At the time I created Suletta's character design, I didn't know what would happen in episode 12. Maybe Mr. Kobayashi or Mr. Ohkouchi had it in mind, but I never imagined anything like that. Still, what I focused on for Suletta was the fact that while she is an awkward girl from the countryside, she also needed a heroic side that would be fitting for a Gundam protagonist. For example, her thick mismatched eyebrows suggest that she doesn't pay much attention to her appearance, but they also reflect a strong will.
Mobile Suit Gundam: The Witch from Mercury Season 2 will begin airing on April 2, 2023 on will be simulcast on Crunchyroll. If you want to catch up on the first season, you can read our guide here.
The post Gundam: Witch From Mercury Character Designer Mogumo Talks About Their First Gundam appeared first on Siliconera.
---
Siliconera Thursday, March 23, 2023 2:30 PM
Holostars' online anime shorts series Stars Collection comes to an end on March 24, 2023. Hololive's official Twitter account made the announcement about the Holostars equivalent of the Holo no Graffiti anime. They also revealed that after the final episode, a new series of YouTube Shorts videos will begin.
Check out the official announcement of the final episode of Holostars' stars*collection below. The video showed Uproar!!'s Yatogami Fuma attempting to decipher a message on the screen, which turned out to be the announcement for the final episode. Meanwhile, first-generation's Hanasaki Miyabi added that from now on they will be transitioning to Youtube Shorts.
https://twitter.com/hololive_En/status/1638865677275795457?s=20
Stars Collection is an online "anime" weekly series of short videos in which Holostars members interact with each other in comedic scenarios. The first episode was released on January 28, 2022. on Holostars' official YouTube channel. Earlier in 2023, Cover shared a commemorative anniversary video.
Meanwhile, the Hololive main branch counterpart anime series Holo no Graffiti is now on its 200th episode. In recent episodes, the English branch has been making more appearances in conjunction with the rest of the company's idols.
The final episode of Stars Collection is scheduled for March 24, 2023 in Japan. The first new Holostars YouTube Short will be released the same day at 8pmJST/4am PT/7am ET.
The post Holostars Vtubers Stars Collection Anime Ends in March appeared first on Siliconera.
---
Siliconera Thursday, March 23, 2023 2:00 PM
Nintendo released some details on what the Fell Xenologue DLC will be like in Fire Emblem Engage. There will be several restrictions on your army and play style, which make maps more challenging. As a reminder, you'll be able to use Lady Nel and Nil in this DLC. However, if they (and Alear) die, then it'll be an instant game over.
For starters, your units will always return at the end of the a Fell Xenologue chapter even if they die. It doesn't matter if you're playing on Casual or Classic. There is a restriction on your units, though. Fell Xenologue units will have a set level and class, as well as a starting inventory. This essentially means that you are unable to use your own characters, which might force you to have to use new strategies.
Lady Nel and Nil will be guest units every single map. Nintendo previously posted information on how you can use them in combat. Lady Nel uses lances and Dragonstones, with the latter weapon allowing her to transform into a Fell Dragon. This makes her a formidable attacker. Nil, on the other hand, is more of a support character. Like Nel, he is a Fell Dragon, but he is unable to transform.
Fire Emblem Engage is available on the Nintendo Switch. The Fell Xenologue DLC for Fire Emblem Engage will come out as Wave 4 of the DLC Expansion Pass on April 5, 2023.
The post Fire Emblem Engage Fell Xenologue DLC Restricts Your Army appeared first on Siliconera.
---
Siliconera Thursday, March 23, 2023 1:30 PM
An updated version of Sonic Origins is on the way. Sonic Origins Plus is coming on June 23, 2023 and adds Amy Rose as a playable character and every Game Gear Sonic the Hedgehog game. Knuckles will also be playable in Sonic CD. As a reminder, the original collection only included Sonic the Hedgehog, Sonic the Hedgehog 2, Sonic 3 & Knuckles, and Sonic CD. People can buy this new one as a $39.99 stand-alone or $9.99 add-on for the original. Digital and physical copies
Amy Rose basically becomes a playable character in every console game in Sonic Origins Plus. People can use her in the three mainline games and Sonic CD. Knuckles' only new addition is in Sonic CD. There will also be Anniversary and Classic Modes added. All DLC is available too.
Here's the list of Sonic the Hedgehog Game Gear games and spin-offs added to the collection.
Dr. Robotnik's Mean Bean Machine
Tails Adventure
Tails' Skypatrol
Sonic Blast
Sonic Chaos
Sonic Drift
Sonic Drift 2
Sonic the Hedgehog
Sonic the Hedgehog 2
Sonic the Hedgehog Spinball
Sonic the Hedgehog Triple Trouble
Sonic Labyrinth
If someone gets a physical copy, there are two other additions. It comes with a brief 20-Page art book and a reversible cover.
Finally, here's the Sonic Origins Plus trailer showing off all of the new additions like the playable Amy Rose and Knuckles.
https://www.youtube.com/watch?v=FoyoWlOJILc&ab_channel=SonictheHedgehog
Sonic Origins Plus will come to the Nintendo Switch, PlayStation 4, PlayStation 5, Xbox One, Xbox Series X, and PC on June 23, 2023.
The post Sonic Origins Plus Makes Amy a Playable Character in June appeared first on Siliconera.
---
Siliconera Thursday, March 23, 2023 1:00 PM
Back in January 2022, Netmarble announced it was working on The Seven Deadly Sins Origin. This is an open-world game based on the Nakaba Suzuki series of the same name. At GDC 2023, Netmarble offered an extended look at gameplay. An almost three minute long video looks at exploration and fights against enemies.
Things begin with Tristan Liones alongside a fairy. The two head down a hole. He finds a power, which involves with the two finding themselves in.a changed world. As the video goes on, additional characters from the series appear. For example, when showing battle segments, we can see icons and appearances of characters like Howzer and Gilthunder. We also get to see various ways of traveling through the world, such as riding on the back of a monster or diving into water to swim. There's also some light puzzle solving to reach Bigmoss' Secret Storeroom.
https://www.youtube.com/watch?v=tlaFVaqvcgg&ab_channel=NetmarbleGlobal
The Seven Deadly Sins Origin is being developed by Netmarble for unspecified consoles, PCs, and mobile devices. The manga is available outside Japan via Kodansha USA. People can stream the anime on Netflix. Kodansha USA also is releasing the Four Knights of the Apocalypse sequel manga outside Japan, and it will get its own anime adaptation.
The post Here's How The Seven Deadly Sins Origin Looks appeared first on Siliconera.
---
Siliconera Thursday, March 23, 2023 12:30 PM
Square Enix offered a Theatrhythm Final Bar Line DLC music update going over the NieR Automata song add-on. The pack will arrive on March 29, 2023. When it does, it will bring five tracks from the title to the rhythm game. There's also a new trailer showing some of them being played, so people can get an idea of what the stages are like.
Here's the latest trailer. It notes that the five NieR Automata songs in the music pack are "Amusement Park," "A Beautiful Song," "Dependent Weakling," "Emil's Shop," and "Weight of the World (Kowareta Sekai no Uta)." The video begins with "Dependent Weakling," then moves onto "A Beautiful Song." It closes with "Emil's Shop."
The wait is NieRly over!

The @NieRGame Series pack for Theatrhythm Final Bar Line will launch on March 29th with the following songs:

- Dependent Weakling
- Weight of the World Kowaretasekainouta - Marina Kawano
- Amusement Park
- A Beautiful Song
- Emil's Shop pic.twitter.com/4c52rjztKl

— FINAL FANTASY (@FinalFantasy) March 23, 2023
Square Enix didn't offer a price for this add-on. The cost varies depending on the DLC and number of tracks. You can get all of these first additions in the $14.99 season pass. However, each pack is sold on its own. The Live a Live one had four songs, and it cost $2.99. The SaGa one had seven tracks and cost $4.99 on its own.
As a reminder, the last Theatrhythm Final Bar Line DLC pack involved The World Ends with You. It added songs from both the original game and NEO TWEWY. Six new tracks appeared with that add-on.
Theatrhythm Final Bar Line is available for the Nintendo Switch and PS4, and the NieR Automata music DLC pack of songs arrives on March 29, 2023.
The post Hear Some NieR Automata DLC Songs Joining Theatrhythm Final Bar Line appeared first on Siliconera.
---
Siliconera Thursday, March 23, 2023 12:00 PM
Bandai Namco shared the details of the latest Elden Ring patch, and ray-tracing is a part of the update. Support for it is most notable new feature. However, it will only be for the latest consoles. At the same time, PvP balance adjustments were made and many bugs were fixed.
This new patch, which brings the game to version 1.09, allows PlayStation 5, Xbox Series X, and PC players to activate ray-tracing for Elden Ring. To do so on consoles, simply access the Game Options and activate ray-tracing. For the PC, on the other hand, the adjustments are made from the graphics section and is enabled if the device is compatible with this technology.
However, the company also warned that using ray-Tracing in Elden Ring may affect elements such as resolution and frame rate. To ensure the best performance, these are the technical specifications on PC:
Minimum
Operating System: Windows 10
Processor: Intel Core i5-10600K or AMD Ryzen 5 3600XT
Memory: 16 GB RAM
Graphic Card: NVIDIA GeForce RTX 3060 Ti, 8 GB or AMD Radeon RX 6700 XT, 12 GB
Recommended Graphics Setting: 1080p - Low quality – Low Ray Tracing
Recommended
Operating System: Windows 11
Processor: Intel Core i7-10700K or AMD Ryzen 7 3800XT
Memory: 16 GB RAM
Graphic Card: NVIDIA GeForce RTX 3070 Ti, 8 GB or AMD Radeon RX 6900 XT, 16 GB
Recommended Graphics Setting: 1080p - High quality – High Ray Tracing
As part of the patch, there were also adjustments mainly to the PvP section. Ashes of War properties were modified, the power of certain attacks was decreased and an invincibility window was added to respawning in the colosseum. You can review the full list of changes for Elden Ring version 1.09 in the patch notes.
This game update comes after the announcement of a DLC expansion for Elden Ring, called Shadow of the Erdtree. So far, very little is known about it and no release date has been set yet.
Elden Ring is currently available on PS4, PS5, Xbox Series X, Xbox One, and Windows PC via Steam. Patch 1.09 is up on all platforms.
The post Elden Ring Receives Ray-Tracing Support in Latest Update appeared first on Siliconera.
---
Siliconera Thursday, March 23, 2023 11:30 AM
NIS America released The Caligula Effect: Overdose PS5 release date for North America, Europe, and Australia. It previously announced a 2023 release window. While the dates aren't too far apart from each other, depending on where you live it will arrive in either May or June. People in North America will get access to it first on May 30, 2023. Then a European release will follow on June 2, 2023. In Australia and New Zealand, people will see it on June 9, 2023. To go along with that reveal is also a new The Caligula Effect: Overdose character trailer.
While this The Caligula Effect: Overdose character trailer is new, it should look familiar. That's because, due to this being a port, all of the people are ones who appeared in the game when it showed up in 2018 in Japan and 2019 worldwide. It focuses on members of the Go-Home Club after taking a quick peek at the player's avatar.
https://www.youtube.com/watch?v=EOCK1mMTpRI&ab_channel=NISAmerica
This means we could eventually see NIS America also release an additional trailer focusing on the Ostinato Musicians characters found in that route.
The Caligula Effect: Overdose PS5 version release date is May 30, 2023 in North America, June 2, 2023 in Europe, and June 9, 2023 in Australia. It is immediately available on the Nintendo Switch, PS4, and PC.
The post The Caligula Effect: Overdose PS5 Release Date and Character Trailer Shared appeared first on Siliconera.
---
Siliconera Thursday, March 23, 2023 11:00 AM
Even more new Pokemon are joining the trading card game, as the Pokemon TCG Scarlet and Violet Paldea Evolved expansion arrives on June 9, 2023. As the name suggests, people can expect cards to feature characters from the region. The booster packs even show art of Chien-Pao and Ting-Lu. The Pokemon Center is already taking pre-orders. This follows the first Scarlet and Violet expansion, which releases on March 31, 2023 and adds the new starters and characters like Fidough.
This will mark the appearance of new ex and Tera ex cards. There will 15 of the former and three of the latter. Special illustration and ultra rare cards will appear too. There will also be "hyper rare, gold etched" ones of certain characters.
Here's a look at the new Pokemon TCG Scarlet and Violet Paldea Evolved expansion Elite Trainer Box.
[gallery columns="1" size="full" ids="956812" link="file"]
And here are the details for the four booster packs. The final evolutions of Sprigatito and Quaxly, Meowscarada and Quaquaval, show up on two. The legendaries Chien-Pao and Ting-Lu also appear on the other ones.
[gallery columns="4" size="full" ids="956816,956817,956818,956819" link="file"]
The Pokemon Center is selling the Elite Trainer Box for $59.99 and 10-card booster packs for $4.49. People can also get a Booster Bundle of six packs for $26.94 or a 36-pack Booster Display for $161.64.
The Pokemon Trading Card Game Scarlet and Violet Paldea Evolved expansion will appear on June 9, 2023.
The post Pokemon TCG: Scarlet and Violet Paldea Evolved Expansion Arrives in June appeared first on Siliconera.
---
Siliconera Thursday, March 23, 2023 10:30 AM
Ahead of the release of the Resident Evil 4 remake, Capcom shared the first episode of a Resident Evil Masterpiece Theater promotional anime. Now that the game is about to release, there are two more episodes to watch. These once again follow Leon S. Kennedy and Ashley Graham in the Mysterious Village.
First, here's the second episode of the show. In the first one, we saw Leon looking for Ashley. That didn't go so well for him. The second sees him finding her. Now that he has, It focuses on what happens after Ashley "promises" to stay with Leon.
https://www.youtube.com/watch?v=q99mSnhXbtM&ab_channel=capcomasia
In the third Resident Evil Masterpiece Theater anime episode, Leon and Ashley turn to a visitor for help. They ask if he can build them a vehicle to get out of town. The gentleman then grabs a chainsaw. Those who played the original game or the chainsaw demo will know where this is going.
https://www.youtube.com/watch?v=EgDgKfauShw&ab_channel=capcomasia
All three of the episodes so far continue a running gag. It is unknown how many more installments there could be in this series of promotional videos.
The Resident Evil 4 remake will appear on the PS4, Ps5, Xbox Series X, and PC on March 24, 2023.
The post Watch the New Resident Evil 4 Masterpiece Theater Anime Episodes appeared first on Siliconera.
---
Siliconera Thursday, March 23, 2023 10:00 AM
While toys already started appearing for the Super Mario Bros Movie, Lush cosmetics announced it will also sell items like a bath bomb, body wash, soap, and body spray. The company opened up its official landing page for the products ahead of their March 24, 2023 debut. However, people who use the Lush app can already begin getting the various items. As of 9:30am ET on March 23, 2023, it seemed the products were already sold out in the app. [Thanks, Vooks!]
All of the initial Super Mario Bros Movie Lush items tend to be items to help people clean up like soap. Some of the items were already announced. For example, there will be shower gels based on both Mario and Luigi. Bars of soap shaped like a Gold Coin will appear. Lush also offers a line of shower jellies, and there will be ones inspired by Bowser and Princess Peach. There is also a Super Mario question block bath bomb that will contain a random soap that looks like a power-up, like a Fire Flower, inside after dissolving in the bath. The most expensive item will be a body spray perfume inspired by Princess Peach.
This sort of collaboration isn't uncommon. For example, Nintendo and ColourPop had a line of Animal Crossing: New Horizons makeup.
The Lush Super Mario Bros Movie items will appear online and in-stores on March 24, 2023, and the film will appear in theaters on April 5, 2023.
The post Lush Announces Super Mario Bros Movie Bath Bomb, Body Wash, and Soap appeared first on Siliconera.
---
Siliconera Thursday, March 23, 2023 9:30 AM
It seems the next HoYoVerse game could get a release date soon. The company announced a Honkai: Star Rail Boarding Preparation Special Program stream with news for March 24, 2023. It will begin at 4:30am PT/7:30am ET/12:30pm CET.
The showcase will appear on the official Twitch channel. HoYoVerse also noted its official YouTube page. If it follows the same pattern as Genshin Impact updates, then the full presentation should appear there after the fact.
HoYoVerse didn't mention what will appear during this Honkai: Star Rail Boarding Preparation Special Program stream, beyond the assumed news. Given it is known as "boarding preparation," this could offer a release date, details about launch characters and initial banners, and insight into changes following the game's multiple betas.
We do know that the game's launch is imminent. Back in February 2023, the developer kicked off its pre-registration period. This means every player will get rewards like free currency and the playable character Serval when the game does launch. The last major update from the company involved offering a survey for people who took part in the tests to complete.
Honkai: Star Rail is in development for PCs and mobile devices. The Boarding Preparation Special Program stream will be held at 4:30am PT/7:30am ET/12:30pm CET on March 24, 2023.
The post Honkai: Star Rail Boarding Preparation Special Program News Stream Announced appeared first on Siliconera.
---
Siliconera Thursday, March 23, 2023 9:00 AM
Besto Games revealed a release window and new details about Idol Showdown, its fighting game starring Hololive Vtubers. The title will debut in Spring 2023. It will be a free game available through Steam, according to the new trailer. It will also be entirely free and feature eight playable characters.
At the moment, only part of the Idol Showdown Hololive fighting game's cast of playable Vtubers is available. The trailer shows off Inugami Korone, Nakiri Ayame, Shirakami Fubuki, and Tokino Sora. A-chan does make a cameo, however, as she appears for one of Sora's attacks. The other four are still a mystery, and there are no details as to their identities yet.
Here's the first trailer.
https://www.youtube.com/watch?v=ChT2Cdveii0&ab_channel=IdolShowdown%7CBestoGameTeam
The Twitter announcements also revealed more details about its development. Besto worked on the title for over two years now. It will also use rollback netcode.
It isn't uncommon for fans to make free games inspired by Hololive Vtubers. For example, one of the more notable titles is Holocure. It is a Vampire Survivors-like that involves various performers. It also gets regularly updates. For example, in February 2023 that game was updated to add more first and second generation characters from the Japanese branch of the company.
Idol Showdown will appear on PCs in Spring 2023.
The post Idol Showdown Hololive Fighting Game Releases in Spring 2023 appeared first on Siliconera.
---
Siliconera Thursday, March 23, 2023 8:00 AM
Like a Dragon: Ishin is one of several spin-offs in the Yakuza (or Like a Dragon) series. However, what makes this entry so unique is that it takes place in the 1800s and features prominent historical figures of that time period. We had the opportunity to sit down with the Like a Dragon: Ishin! localization team members Senior Localization Producer Marilyn Lee, Editor Jason Gallop, Editor Josh Malone, Translator Shun Fukuda, and Translator Tom Bayles to ask them how they managed to tackle this historical drama, and what advice they would give to aspiring editors and translators.
Kazuma Hashimoto, Siliconera: What were some challenges when localizing Like a Dragon: Ishin, given it takes place in the 1800's were there any colloquialisms or language unique to that time period that you wanted to make sure came across clearly in the text?
Marilyn Lee: One of the highest priorities of the localization team was to ensure we keep the characterization and tone of the Yakuza series characters but also bring in elements of Edo period Japan into their dialogue. The dialects for Kyo and Tosa were a certainly a challenge. Multiple meetings were had before the team finally decided on the direction to take. Another topic that often came up during the process was what term to localize and what to keep in romanization form as we wanted to keep as much flavor of that time period as we could.
Like a Dragon: Ishin has an incredible amount of external information available in an in-game glossary players can pull up during conversations with characters. Was translating this information particularly hard on the team, given the sheer volume of dialogue and text in Yakuza/Like a Dragon Games?
Lee: The glossary, memoirs, and new substories were joint efforts between Japan and the localization teams and went through extensive review and revisions. Fortunately, we have multiple members on the team that are familiar with Japanese history and culture that helped greatly in the localization of this content to make sure they would be helpful and interesting to read for the audiences.
What was one of the most interesting sub-stories the team localized?
Jason Gallop: Due to the nature of Ishin, many of the substories rely on period-specific cul-de-sacs which are edifying to research but challenging to explain concisely. The writers at RGG Studio love using side quests to explore and parody specific Japanese trends, and it's clear to see the fun they had applying that same technique to Japanese history.
The string of "Ee Ja Nai Ka" substories are a great example. People will almost always stumble onto it early and we only have a couple of sentences to convey and contextualize the historical phenomenon on display. It bears all the hallmarks of the best RGG substories — it's topical, earnest, and very funny. If the localization is successful, it should invite the player in on the initial joke and keep them emotionally aligned with Ryoma as he grows from wariness to acceptance over the course of the storyline. Then, by the time the English-speaking player sees the racing chicken named "Egg Ja Nai Ka," hopefully, they'll laugh with the same cathartic recognition a Japanese player would.
Were there any jokes that were hard to translate due to the language itself, or due to the time period in which Like a Dragon: Ishin takes place?
Tom Bayles: Jokes often resist easy direct translation, and more so as they get briefer and punnier. One highlight of the team's effort was, you guessed it, brief puns. To see them, you're going to have to head down to the chicken races and have a look at the contestants' names.
In Japanese, the chicken names are a mixture of puns that translate well with little to no qualification, references that require context or explanation, and a few charming euphonic nicknames. The "easy" ones naturally wind up closer to the Japanese; for any that require further explanation, the conversation becomes how best to nod to the original while maintaining the game's tone and sensibility. (And stay within character limits!) Humor being a key part of RGG's sensibility, there's a decent amount of leeway here, as the ultimate goal is to create an experience for the player that is genuinely funny in English. Each of these plucky monikers is therefore a little balancing act between the semantics of the Japanese, the funniest chicken-relevant thing you can think of that builds off it, and how you might leverage the game's tone, setting, or unique patois to heap on extra delight wherever possible. This is how something like "Moto-hiyoko," literally "once a chick," becomes "Hell Unshelled," or "Kachin-kōchin" slides right into "Ka-ching Cochin."
Worth mentioning that for all that to be successful, it involves not just thoughtful translation and editing, but a robust, ongoing conversation among the loc team. Clarity is crucial in understanding when to take the cue to be funny, and how exactly to do it. A conversation like this also helps everyone hit on "aha" moments together — if a room of dedicated, conscientious professionals is feeling your chicken pun, that's probably a good sign!
As a new translation team coming to the Like a Dragon series, were there any difficulties retaining key character voices, or was there some kind of compendium the team could reference in relation to how characters speak? What did we do to make sure the tone is correct?
Josh Malone: We did start out with a basic guide compiled from previous iterations of the series, but it was the daily conversation amongst the team that kept us all informed and on the same page about the major and minor details. Thankfully, most of our team either played through or worked directly on earlier Yakuza games, so the voices weren't a hassle to rein in. Equally helpful, in fact instrumental, was the scene-by-scene availability of the previous version of Ishin — visual and audio reference work wonders for what a localization team can achieve.
As for tone, we understood Ishin as an adaptation of Bakumatsu-era history made to fit the Like a Dragon mold. It's part murder mystery, part national conspiracy, and part sake-drinking, karaoke-singing, swords-out-guns-blazing madness. In other words, it's what you'd expect from a Yakuza title, but with 19th century Kyoto in all its beauty and turbulence taking center stage. With that in mind, we endeavored to preserve the characters as they appeared in previous installments, in hopes of creating the feeling that "the cast from Yakuza" was acting out the roles of stylized historical figures. That way, those of us who are new to the complexities and jargon of the time period would have something familiar to latch onto — plus, this was largely the approach the original Japanese script took as well.
Gallop: There's always something to be said for how far love and knowledge of a property can take you. I'd spent hundreds upon hundreds of hours with these characters long before getting the chance to work on them myself. Coming into Ishin with a profound respect for the conventions already established by the localization team, as well as a personal sense of how both the main cast and the word itself speak, it was relatively easy to jump right in.
Trusting in the knowledge of the senior translators and editors is also vital. Early in the project, the lead editors would often flag my Ryoma as sounding out-of-character for Kiryu — either I'd written him too esoterically in off-the-cuff speech or allowed his voice to be warped by the comedy of a substory. Embrace feedback and keep all of it handily shelved somewhere in mind going forward.
For those looking to enter the field of translation and localization, is there any advice you'd give to new, budding translators?
Shun Fukuda: For aspiring translators, the first thing to try is to put yourself in scenarios where you'll start utilizing the source language. Immerse yourself and get an idea on some of the nuances from native, everyday use of the languages you hope to translate. Sometimes it can turn into a bit of trial-by-fire, but this is some of the best ways to learn and hone your skills. The other piece of advice is to have passion. If you aren't consuming the media that involves the languages, do so! And if you already are, keep it going. Keep watching, playing, and reading. Make sure you're enjoying that media and want to transfer that love to another language. You want your work to be a labor of love. That's why it's important to have passion.
Malone: For editors, another important role in our localization process, know your craft: a working knowledge of the source language and strong creative writing skills are a localizer's fundamentals. Understand tone, intent, and conversational flow. Develop an eye for when things are weird — that's when it's time for translators and editors to talk. Know your product: if you're working on a series, scour every corner of the previous work, learn to emulate its style, and find ways to bring your own talent to the table. If you're working on something new, create a style guide and hash out the creative vision, ideally with a team, so that each decision works in concert to realize it. Lastly, know yourself: your ability to produce language is directly correlated to your experiences in life and what you can imagine in detail. Listen to how people talk in a variety of mediums, as well as in your personal interactions. You'll be surprised how much magic is pulled from what you thought was buried away in your head.
Like a Dragon: Ishin! is available for PlayStation 5, PlayStation 4, PC Xbox One, and Xbox Series X.
The post Interview: Like a Dragon Ishin Localization Team Talks Attention to Detail appeared first on Siliconera.
---
PC Invasion - FeedDDD Thursday, March 23, 2023 3:10 PM
Soot Black Dye is one of the most sought-after dyes in the game. It is one of only three black dyes available, with its counterparts often expensive and difficult to obtain. Soot Black isn't easy to get either- it's not purchasable from the dye NPCs in the cities. Yet the ways you can obtain it may surprise you. Here's how to Obtain Soot Black Dye in FFXIV. Obtaining Soot Black Dye- The three methods The Extreme Survival Shirt undyed vs Soot Black. Screenshots by PC Invasion The first way is to do the Ixali tribal quests, the A Realm Reborn crafting Tribal questline. The Ixali quests unlock by completing the Main Scenario Quest 'In Pursuit of the Past' and then picking up 'A Bad Bladder' from Scarlet (9.9, 11.4) in New Gridania. Once you reach Respected rank with the Ixali, buy Soot Black Dye from the Ixali Vendor for 216 gil each. To achieve Respected reputation, you can easily r...
---
PC Invasion - FeedDDD Thursday, March 23, 2023 2:54 PM
In the Marvel Universe, Master Mold is a supercomputer that creates Sentinels. In Marvel Snap, Master Mold creates two Sentinels and adds them to the opponent's hand. The ability to affect the opponent's hand opens up new decks and ways to play Marvel Snap. Here are some of the best Master Mold decks in Marvel Snap. Best Master Mold Decks in Marvel Snap Master Mold Lockdown Deck Without a doubt, Master Mold's best friend is Ronan. Master Mold increases the number of cards in the opponent's hand, giving Ronan four extra power. Both of these cards can win a location by themselves. Ronan's Ongoing effect can be copied by Mystique, effectively giving us two Ronans in play. Rock Slide shuffles two Rocks into the opponent's deck, making the opponent's draws significantly worse. Black Widow adds a Widow's Bite to the opponent's hand, preventing the opponent from drawing until Widow's Bite is played. The last hand manipulation card ...
---
PC Invasion - FeedDDD Thursday, March 23, 2023 1:15 PM
Plantera was one of my favorite idle games. At least, for the brief amount of time it lasted. Planting trees, crops, and having the place run wild with animals was plenty of fun but there was no endgame to speak of. Plantera 2: Golden Acorn attempts to rectify this with some solid additions. But the experience still won't even come close to being able to keep you as busy as any similar games. If you played the first game, you've mostly played this one. You're dropped on a patch of land and start out by planting a few things. Crops and trees have fruit and vegetables you can click, which will give you coins you can use to expand your space and buy more things. There are more crops, animals, and decorations in Plantera 2: Golden Acorn and it's really something to scroll past and see the enormous amount of sprites that are active simultaneously. The progression here is exactly the same as the original. You keep growing and making more money until you've exp...
---
PC Invasion - FeedDDD Thursday, March 23, 2023 1:00 PM
Guess what? That's right, Sludge Life 2 is a thing. I really didn't need to open by saying "guess what" when the game's name is in the title, huh? You definitely already knew. If you liked the extremely strange world presented by the first game, you're probably going to really like what the sequel offers. It's got another sandbox to wander for spots to tag and odd NPCs to interact with. I got to take an hour-long look at the game and I'm a little weirded out. In a good way, though. Not in the other way. The bad one. You know. Sludge Life 2 kicks off with series protagonist Ghost waking up in a bathtub with a laptop (as one does). The rapper he's managing, frog man Big Mud, has gone missing after a wild night and it's up to you to find him. You do this by poking around until you accidentally find out where he is, at which point you take him to a blue void to film a live performance. This makes as much sense to you as it does...
---
PC Invasion - FeedDDD Thursday, March 23, 2023 12:14 PM
The Giant Squid of the Black Lake is one of the lesser-discussed creatures of the Wizarding World. According to past material, it is actually quite friendly and known to even help out students despite its fearsome size. In a universe of mythical creatures, the Giant Squid sticks out for being rather unmythical in nature. Giant squids, otherwise known by legend as Krakens, are perfectly real and do dwell in the abyss of the ocean. The mythical part is one living in a mere lake for a food source and surviving just fine in freshwater. But if you're a fan of squids or this underrated Wizarding World icon, it is possible to see it while playing Hogwarts Legacy. Here's where to find the Giant Squid in Hogwarts Legacy. Note: For more information, check out our Hogwarts Legacy guides and features hub. The hunt for the Giant Squid- location You'll catch a guaranteed glimpse of the squid during the Flying Class quest and journeying all over the castle vicinity. Its tentacles...
---
Tabletop Gaming News – TGN Thursday, March 23, 2023 4:00 PM
1985 Games, the creators of popular tabletop games Dungeon Craft and VHS Dice, have announced a collaboration with Penny Arcade to release a special edition set of their Sharp Edge VHS Dice. The set will be available exclusively to attendees of PAX East, which will be held in Boston, Massachusetts from March 23-26, 2023. The …
---
Tabletop Gaming News – TGN Thursday, March 23, 2023 2:00 PM
Galactic Renaissance, a new political battle game from designer Christian Martinez, is on Kickstarter now promising unique gameplay and intergalactic strategy. Just one day into the campaign, the game has already raised €82,000 from its €50,000 goal. In Galactic Renaissance, players build their teams by adding new specialists to the core deck of cards. With …
---
Tabletop Gaming News – TGN Thursday, March 23, 2023 12:00 PM
Sinister Fish Games is set to launch a new game on Kickstarter this summer called "Wizards & Co." The game is a competitive dungeon raiding game where players battle for loot and treasures left behind by a deceased necromancer. Designed by Virgino Gigli, Flaminia Brasini, Stefano Luperto, and Antonio Tinto, the team behind beloved titles …
---
Tabletop Gaming News – TGN Thursday, March 23, 2023 10:00 AM
Games Workshop has announced some big announcements at Adepticon this year. The biggest reveal was that Warhammer 40,000 is set to change in a big way this year, with an exclusive first look at new details, models, and a cinematic trailer which can be seen at the bottom of this post. Fans were also treated …
---
Tabletop Gaming News – TGN Thursday, March 23, 2023 8:30 AM
Warhammer 40,000 fans, get ready for the arrival of a brand-new edition of the world's largest tabletop wargame. The new edition promises an amazing set of new models, rule changes and massive updates to the galaxy of the 41st Millennium. The edition marks the arrival of the Tyranid Hive Fleet Leviathan, which has evolved and …
---
Player Assist | Game Guides & Walkthroughs Thursday, March 23, 2023 2:44 PM
We're only a few weeks away from the release of Horizon Forbidden West: Burning Shores, and a lot of fans are excited for the new-gen exclusive expansion. Just in, Guerrilla has dropped a featurette showcasing How to Prepare for the incoming DLC. Watch this: Since it has been more than a year since Forbidden West […]
---
Player Assist | Game Guides & Walkthroughs Thursday, March 23, 2023 2:33 PM
The Teenage Mutant Ninja Turtles are ready to come back to the big screen this August, but one TMNT property managed to turn everyone's heads back in 2020 with The Last Ronin. According to Polygon, Paramount Global gaming VP Doug Rosen has confirmed that there will be an upcoming adaptation of The Last Ronin, and […]
---
Player Assist | Game Guides & Walkthroughs Thursday, March 23, 2023 2:20 PM
Respawn Entertainment is currently gearing up for the release of Star Wars Jedi: Survivor, but it looks like they already have their next Star Wars project in development. As per PCGamesN, a new job listing for Respawn has been put up for a first-person shooter not unlike Jedi Knight and Dark Forces. It's also noted […]
---
Player Assist | Game Guides & Walkthroughs Thursday, March 23, 2023 1:00 PM
Specific Lockdown spots can give Killjoy's ult maximum coverage on Lotus. Killjoy's Nanoswarm, Alarm Bot, and Turret give Killjoy the tools to delay enemy attacks, defend the Spike post-plant, and punish enemies for rushing into her bombsite. With that said, her Lockdown ability gives her the ability to cover entire bombsites on Lotus for post-plant […]
---
Player Assist | Game Guides & Walkthroughs Thursday, March 23, 2023 12:00 PM
GTA 5 gives players three different endings to choose from. GTA 5 is one of the more unique entries in the Grand Theft Auto franchise, featuring not one but three protagonists that players can play individually throughout the game. While the story mainly revolves around Michael rectifying the mistakes he made back in North Yankton, […]
---
Player Assist | Game Guides & Walkthroughs Thursday, March 23, 2023 11:00 AM
In Roblox Strongman Simulator, players can train their avatars to become stronger and compete against others on the platform. Lifting weights and completing objectives increases strength and earns rewards. Progressing through the game unlocks new areas to explore and equipment upgrades. With a leaderboard to compare progress, Roblox Strongman Simulator is a fun and competitive […]
---
Gaming Instincts – Next-Generation of Video Game Journalism Thursday, March 23, 2023 2:51 PM
---
Gaming Instincts – Next-Generation of Video Game Journalism Thursday, March 23, 2023 2:41 PM
---
Gaming Instincts – Next-Generation of Video Game Journalism Thursday, March 23, 2023 2:32 PM
---
Gaming Instincts – Next-Generation of Video Game Journalism Thursday, March 23, 2023 2:20 PM
---
Level Up Thursday, March 23, 2023 1:36 PM
A video game based on the hit Teenage Mutant Ninja Turtles graphic novel The Last…
---
Level Up Thursday, March 23, 2023 12:45 PM
Daedalic Entertainment <a href="https://www.gameinformer.com/2019/03/25/daedalic-announces-the-lord-of-the-rings-gollum-new-narrative-based-action-adventure" target="_blank" rel="noopener">revealed The Lord of the Rings: Gollum way back in…
---
Level Up Thursday, March 23, 2023 12:00 PM
Last year, Sonic Origins celebrated Sonic the Hedgehog's birthday by gathering Sonic the Hedgehog, Sonic…
---
Level Up Thursday, March 23, 2023 10:44 AM
Theatrhythm Final Bar Line is already home to more than 380 songs, but soon, five…
---
Level Up Thursday, March 23, 2023 10:27 AM
During Summer Game Fest last June, Alien fans were treated to the <a href="https://www.gameinformer.com/summer-game-fest/2022/06/09/focus-entertainment-reveals-aliens-dark-descent-and-it-hits-console-and" target="_blank"…